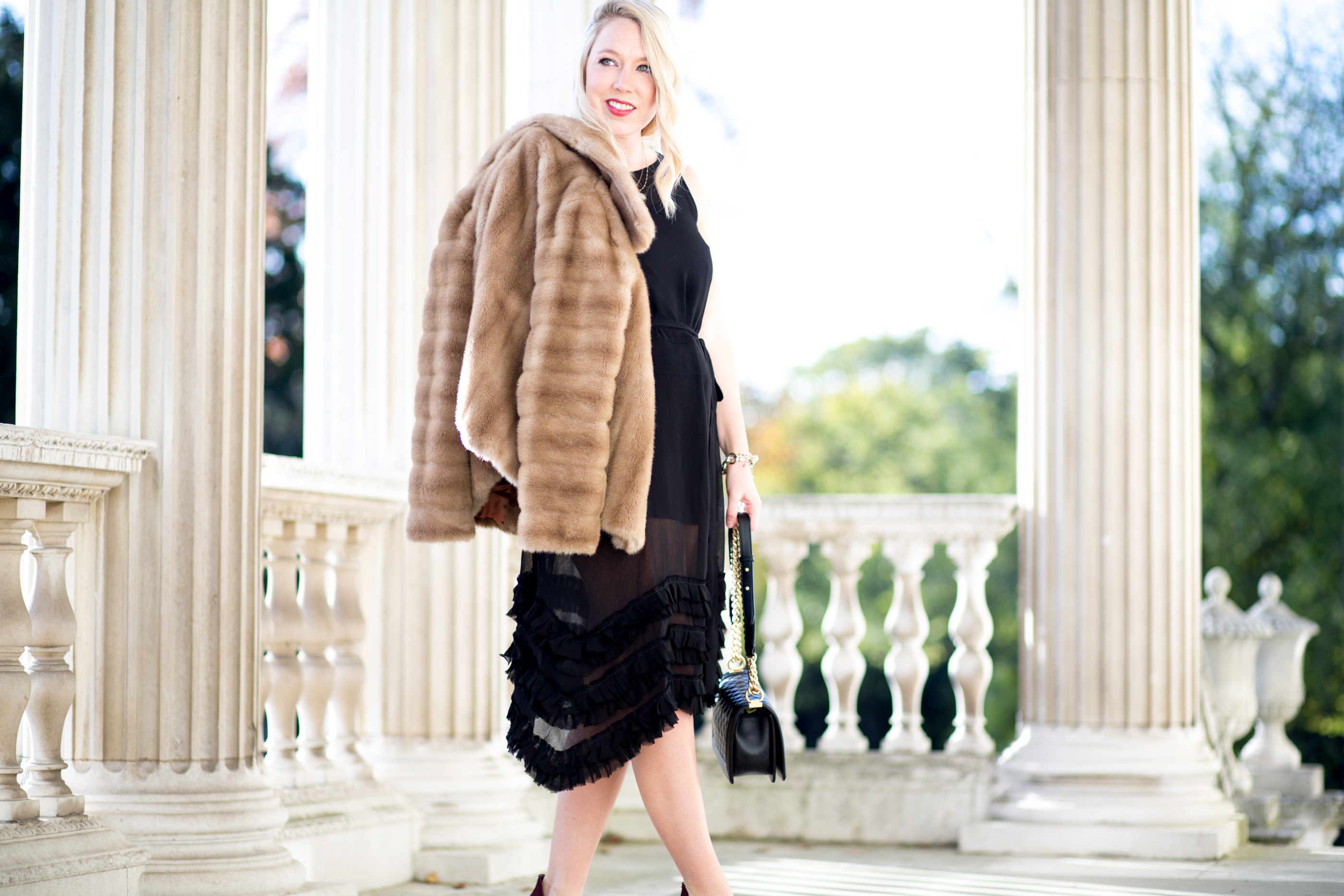 ---
Festive Party Wear Inspiration x Selfridges
---
The festive period is always a busy time for me, whether it's post work parties, blogging events or Christmas celebrations with friends and family, my diary gets packed up and my wardrobe gets that well needed festive party shake up.
For me getting inspired for the party season is easy, but the reality of finding that party perfect dress is always a little harder than I might plan. Whether it's balancing modesty with glamour, or simply finding an ensemble that makes you feel fabulous, sometimes it easier said than done. So this festive season I wanted to give you a little party wear inspiration and what better place to start that occasion wear mission than my beloved Selfridges.
---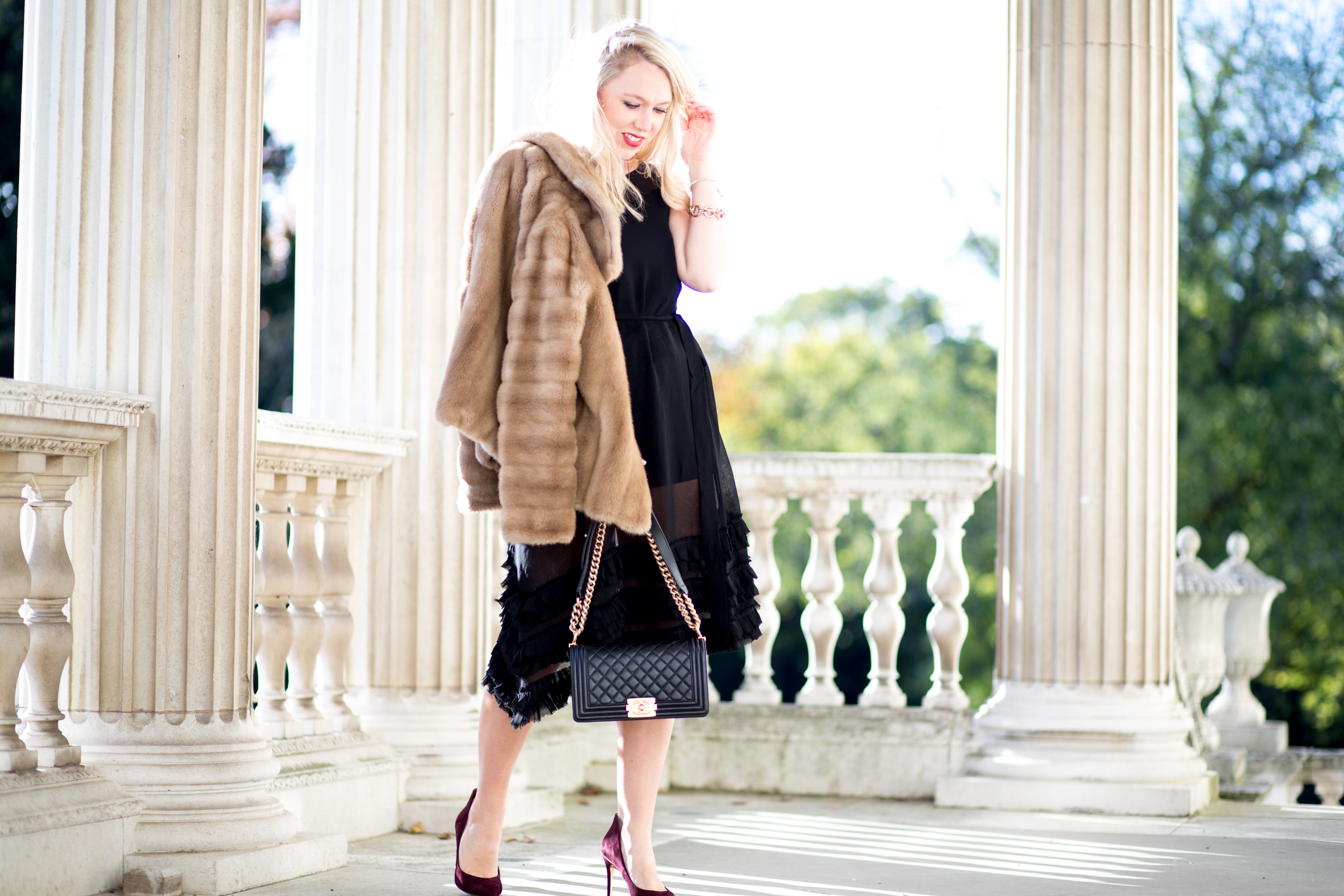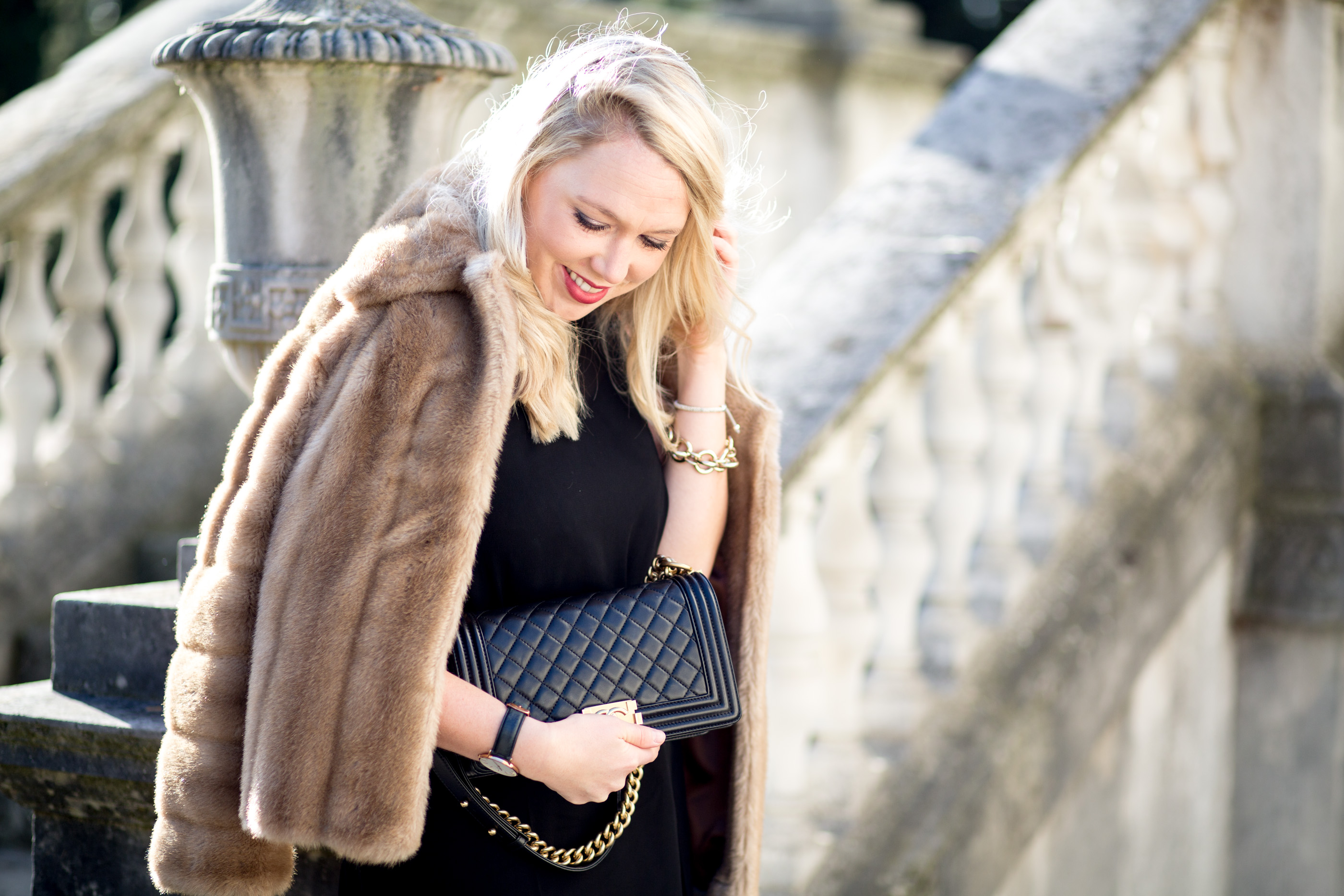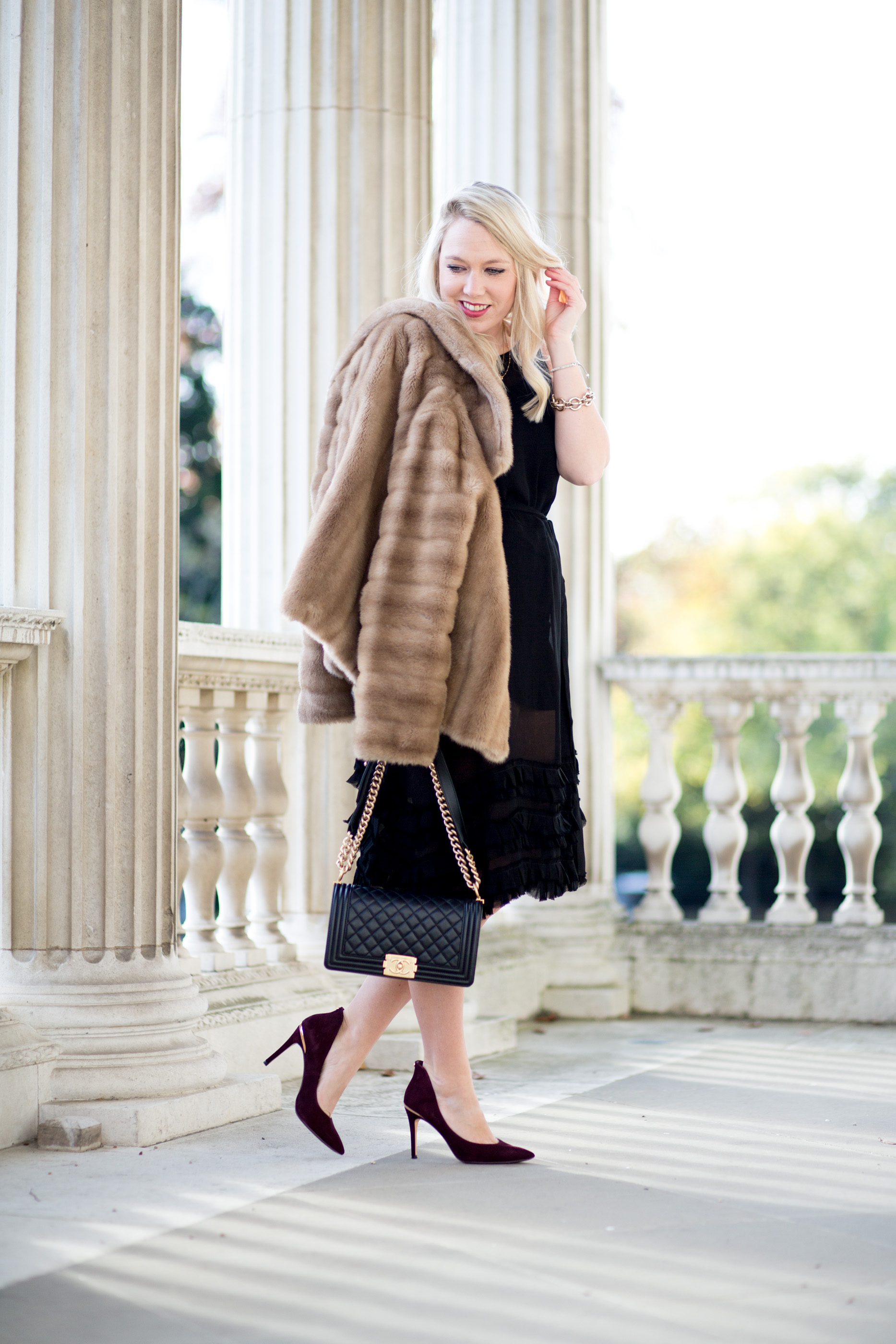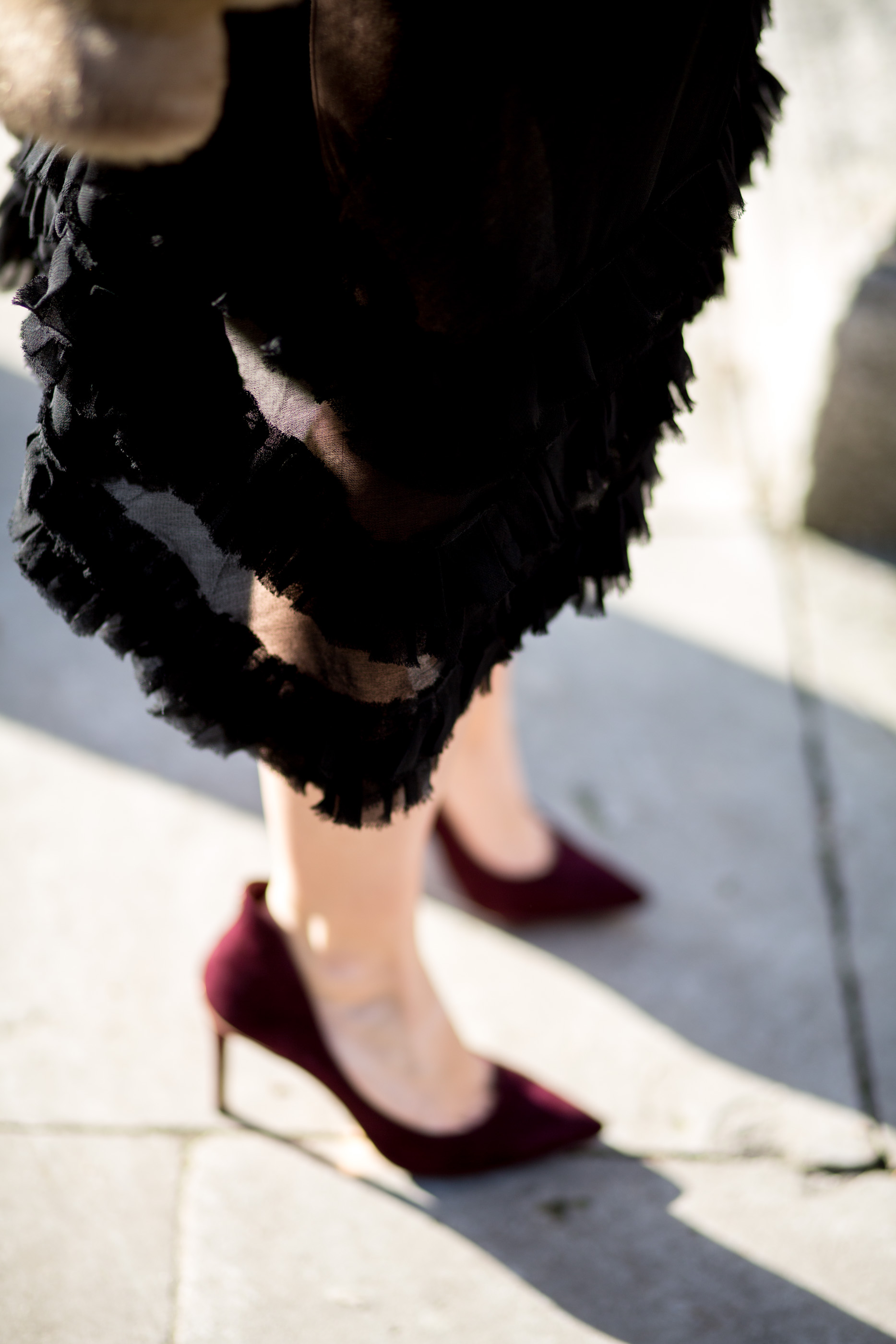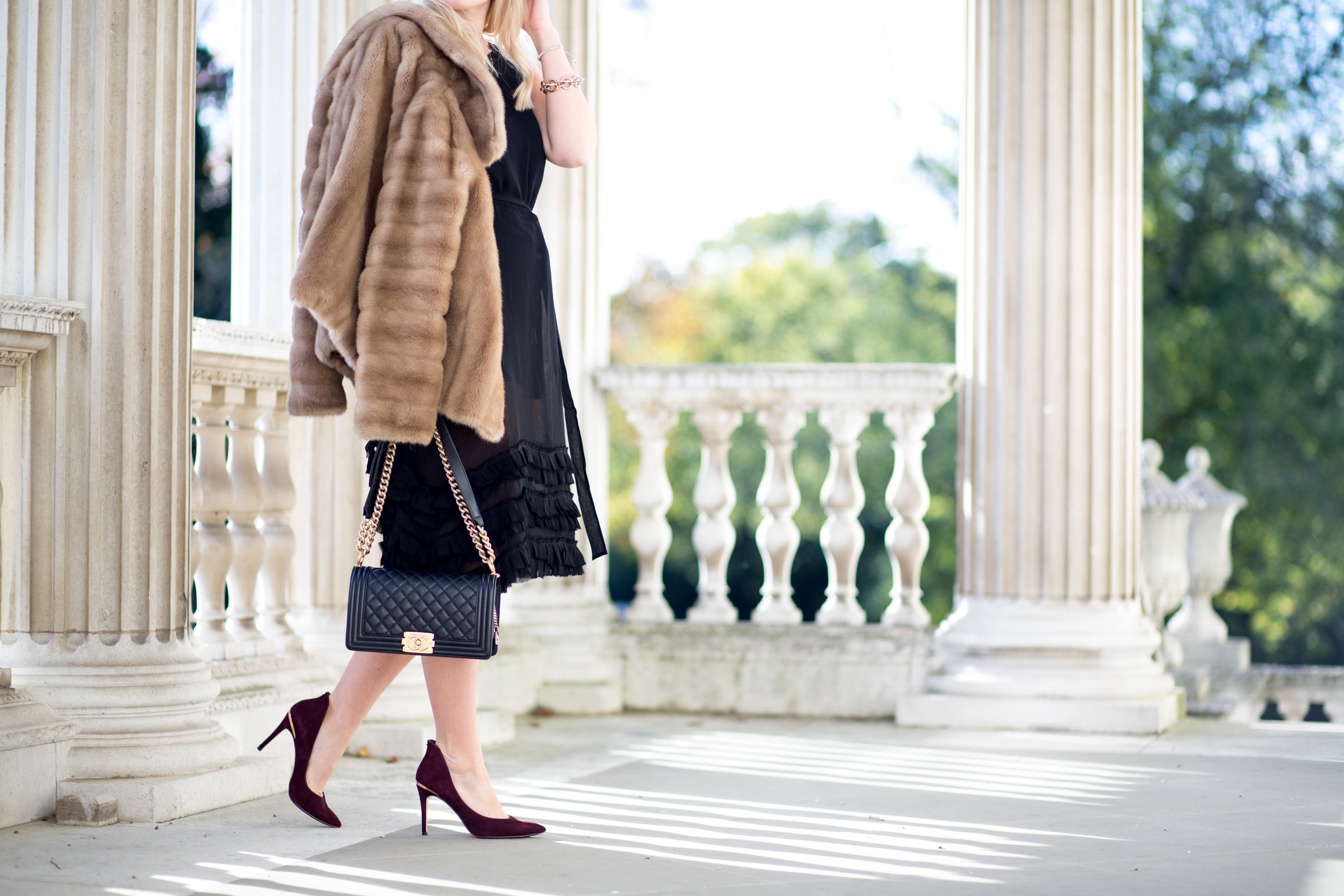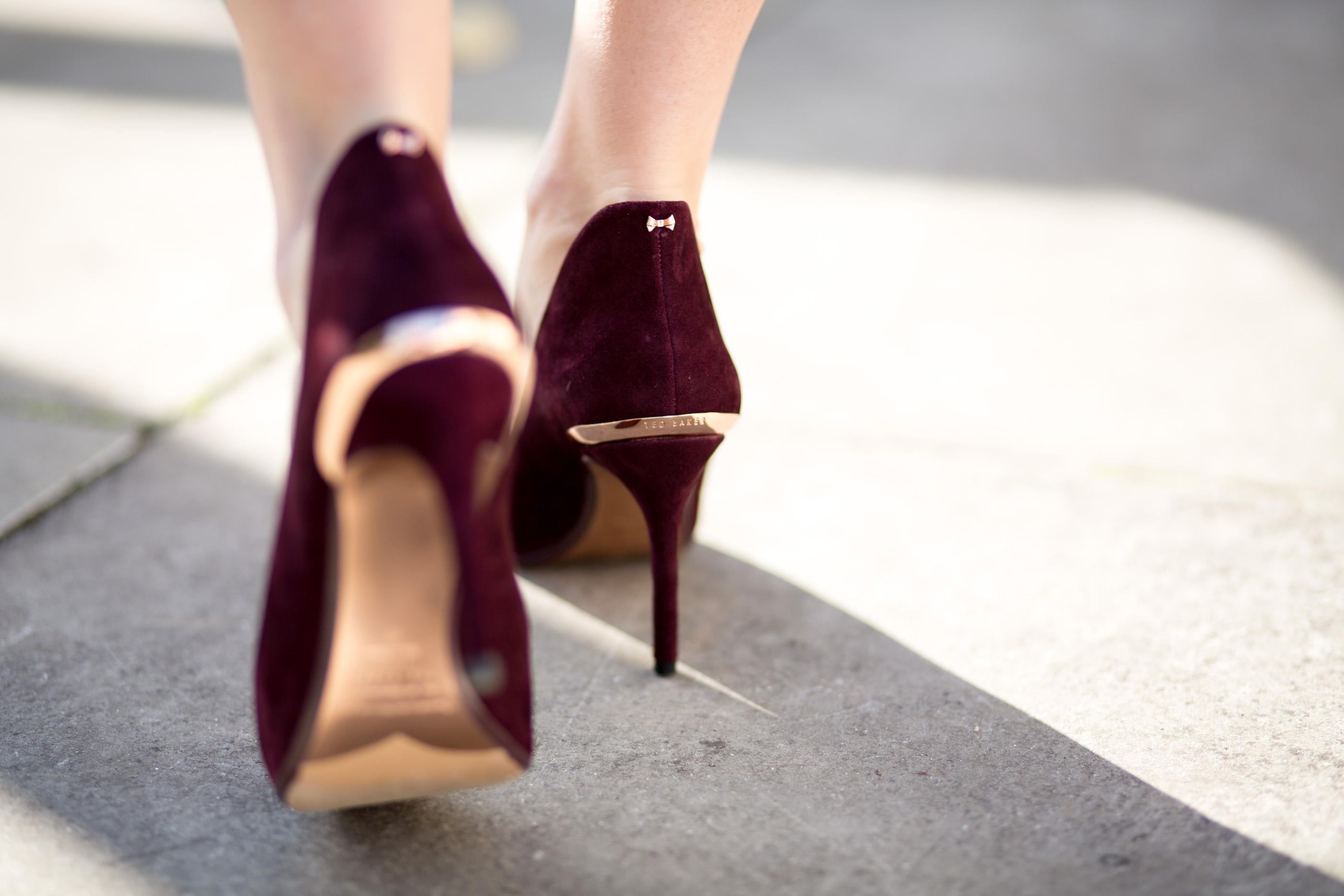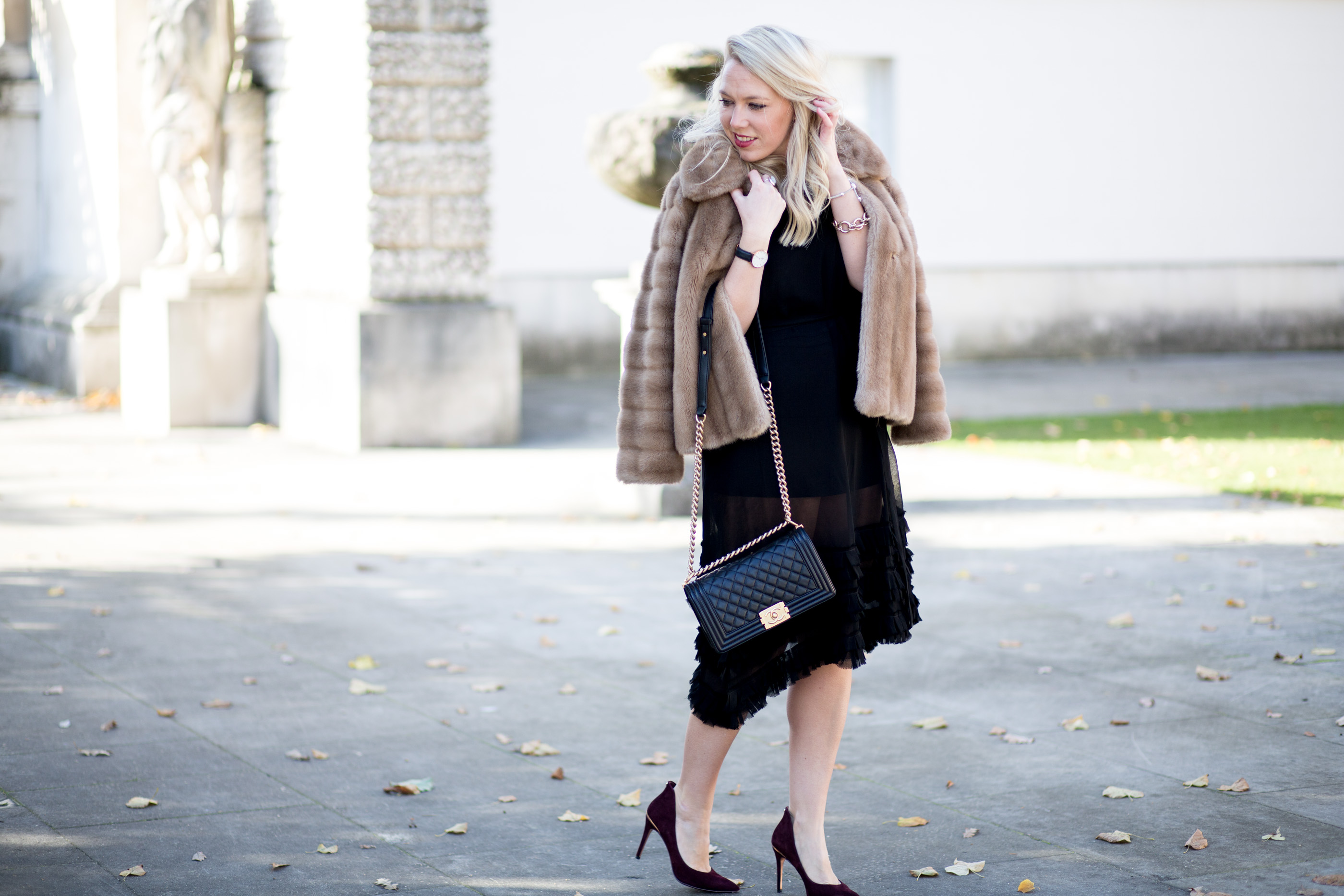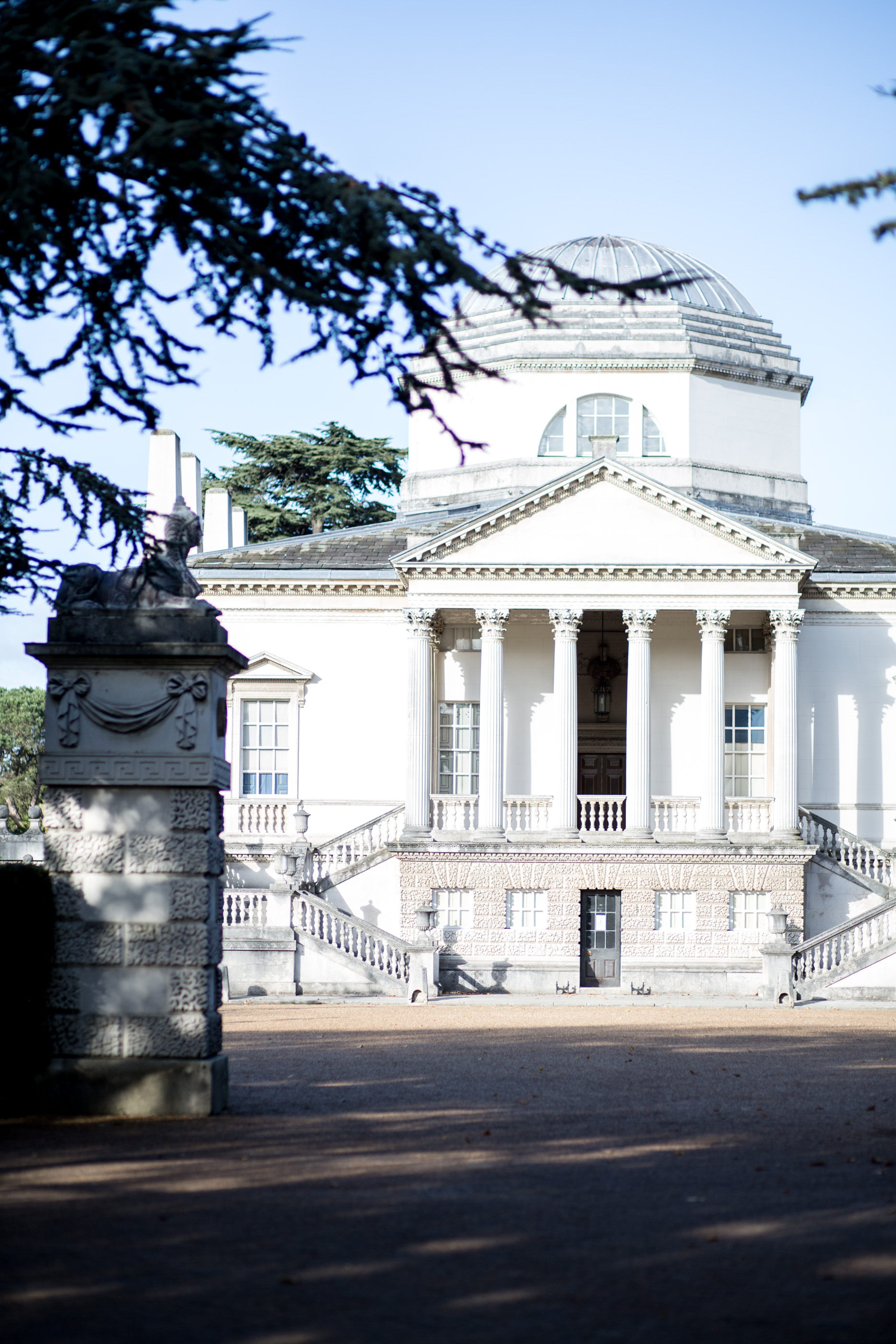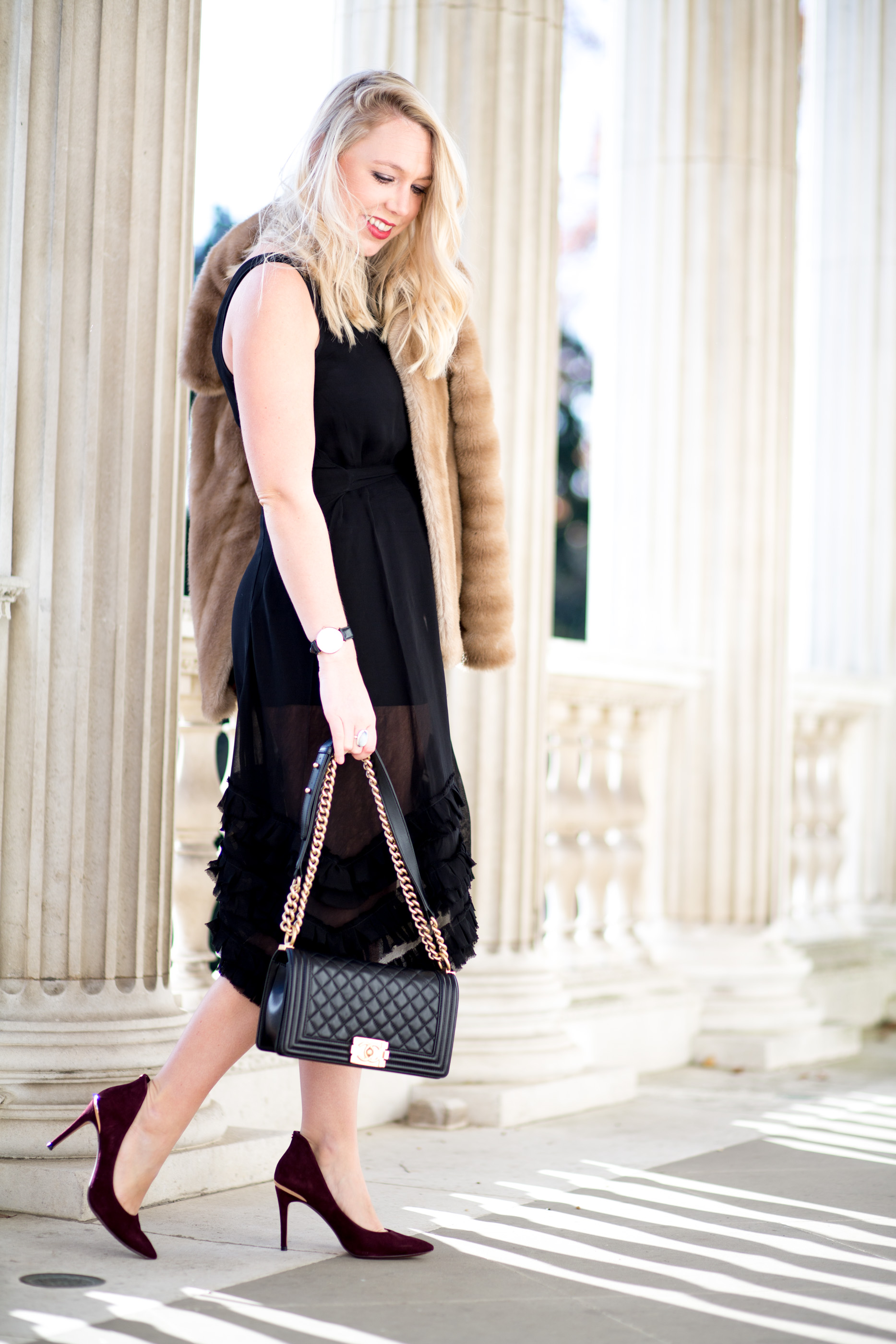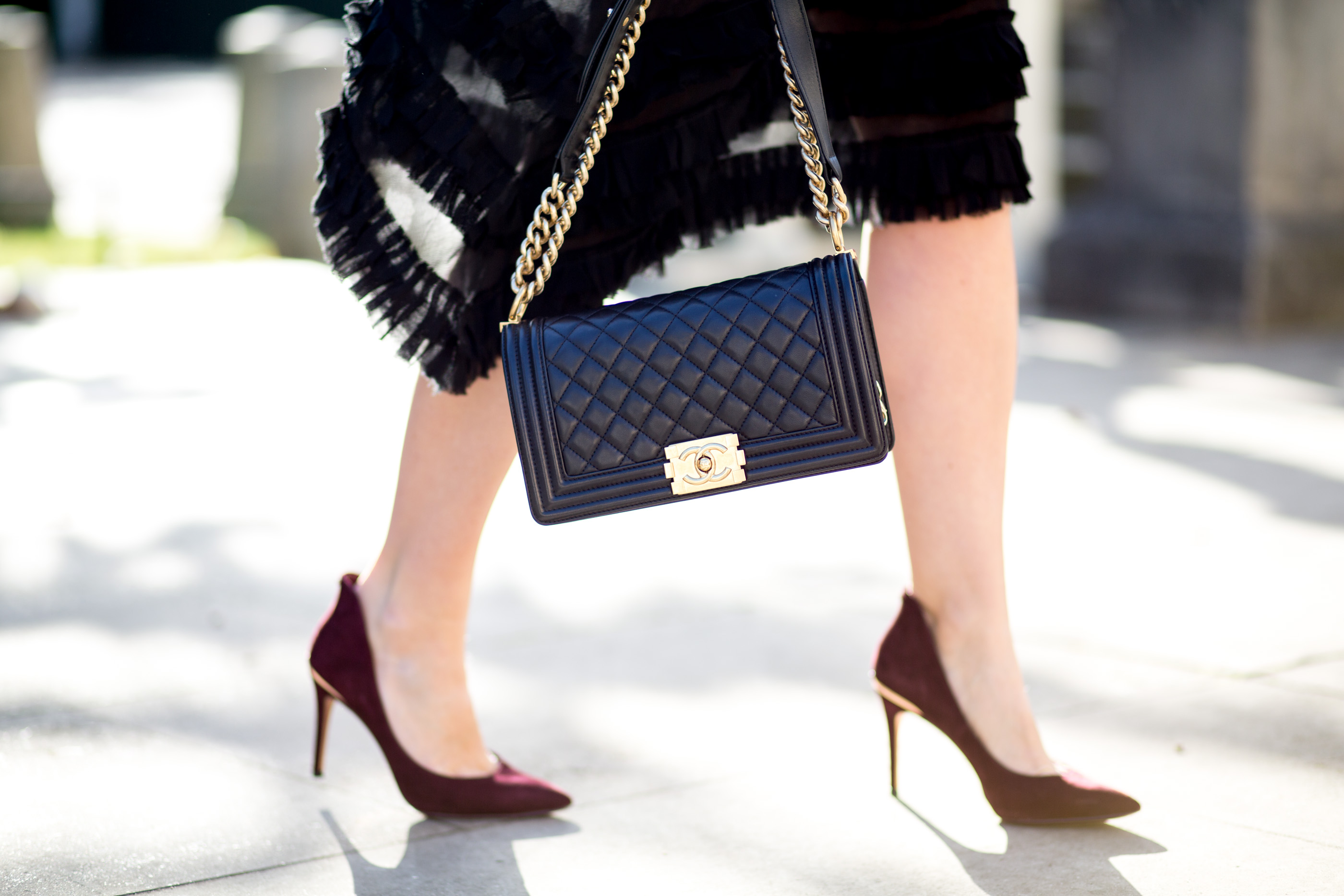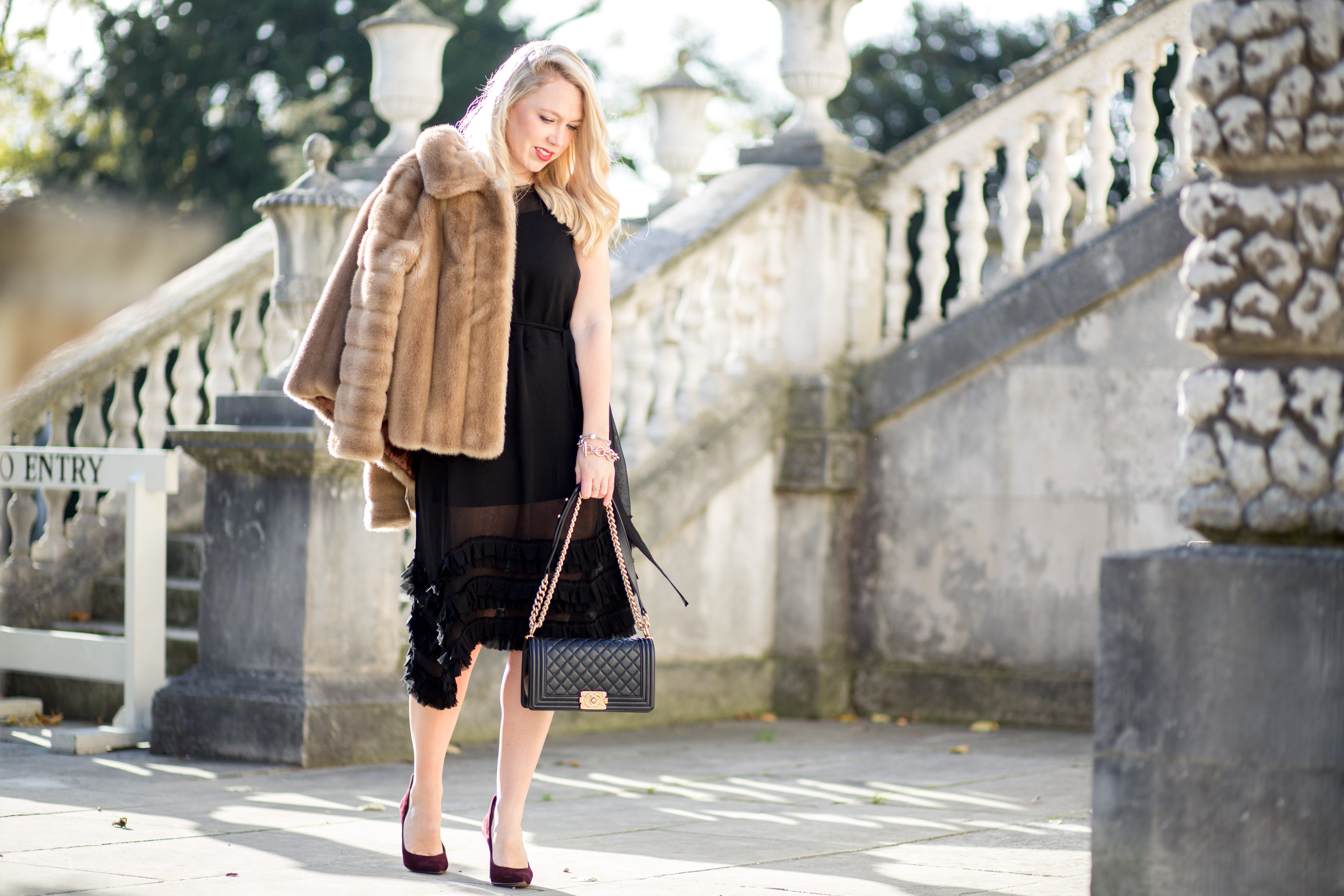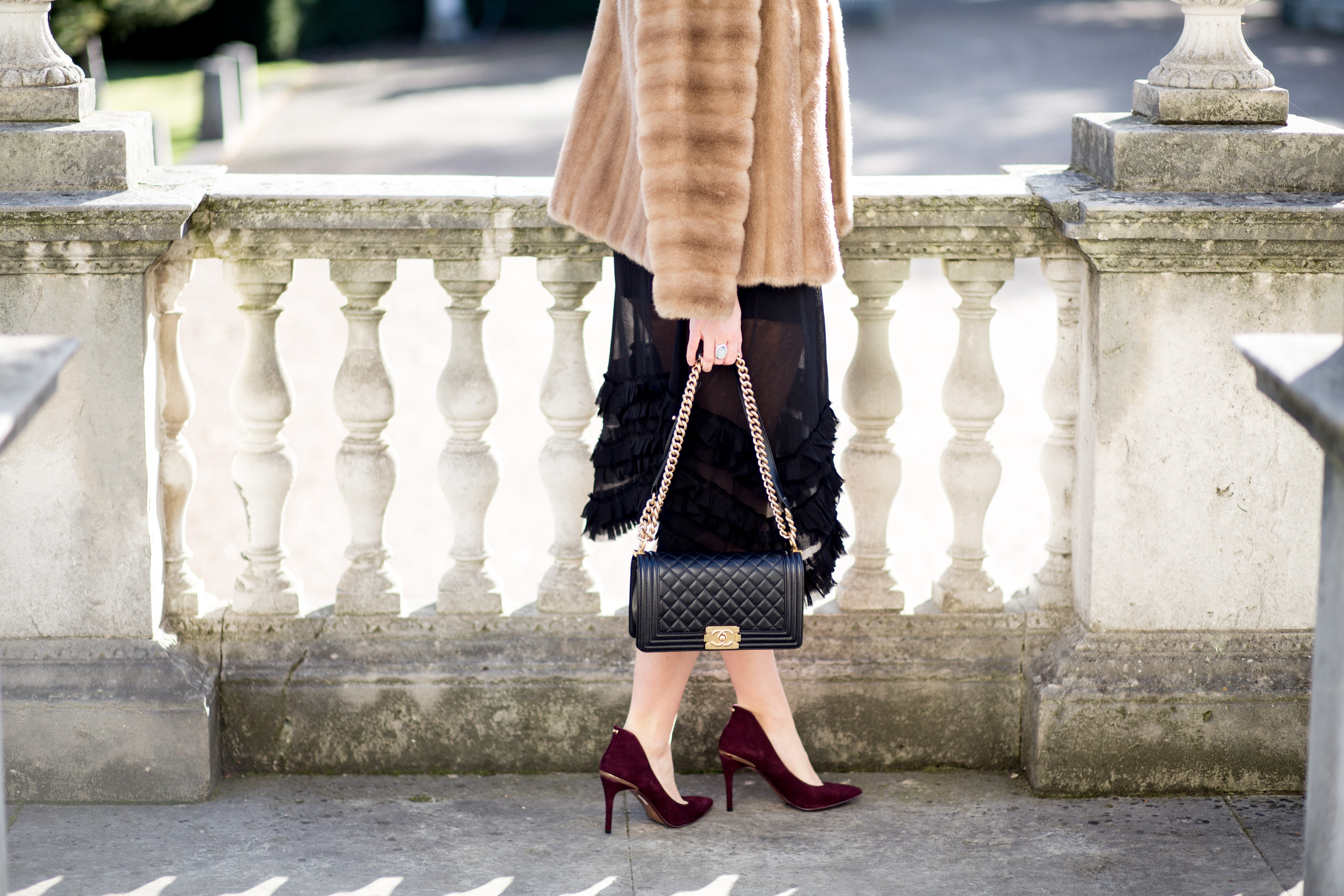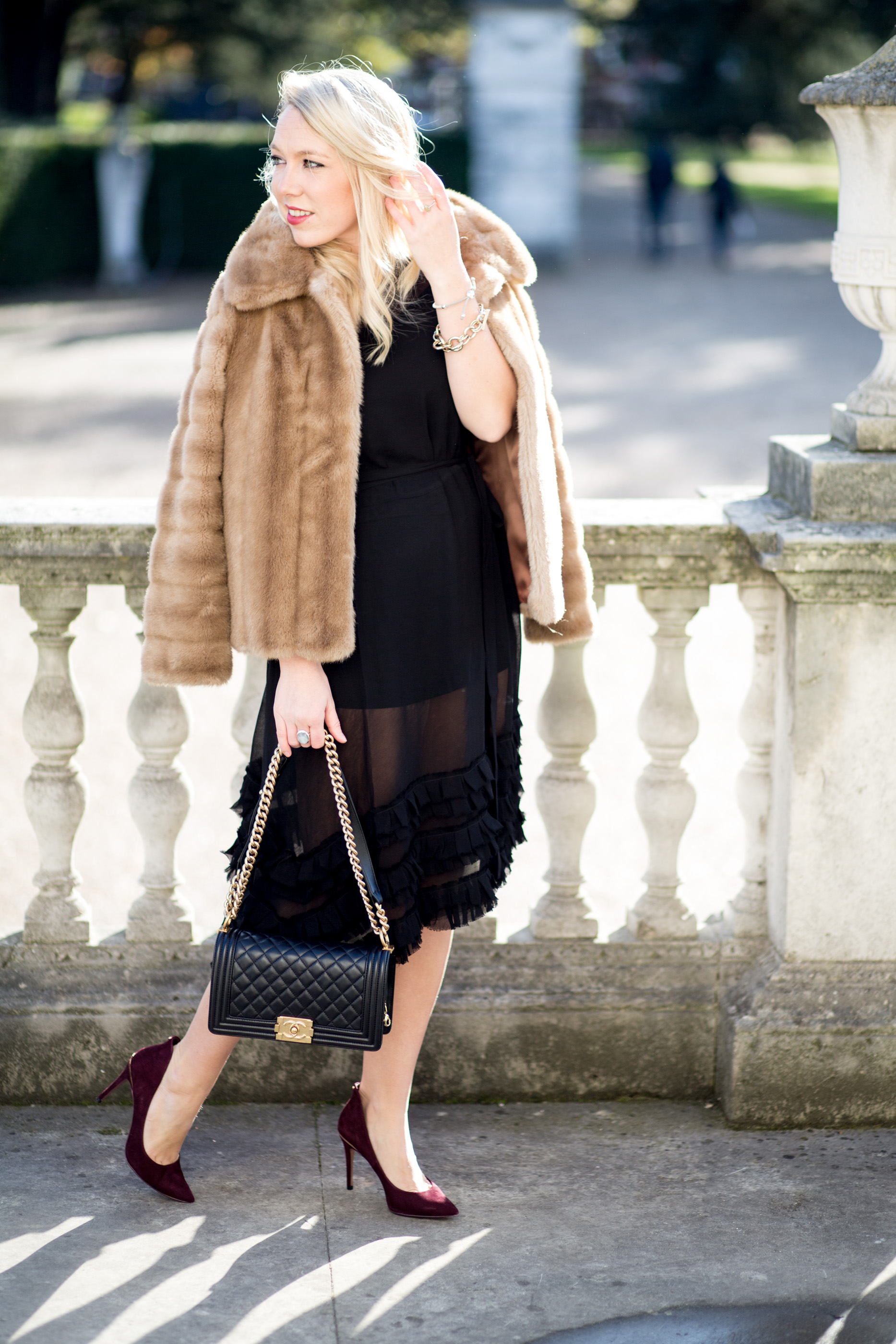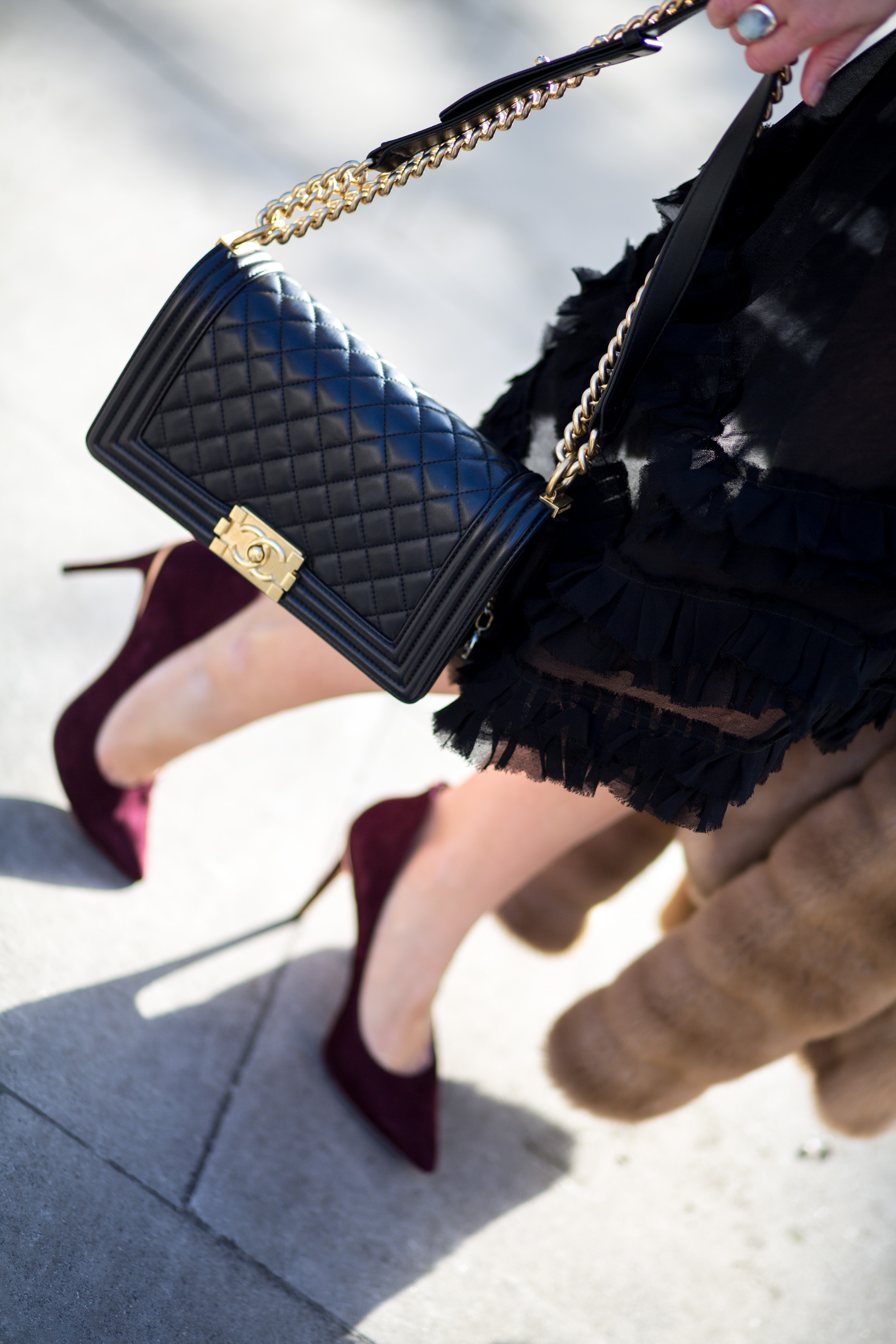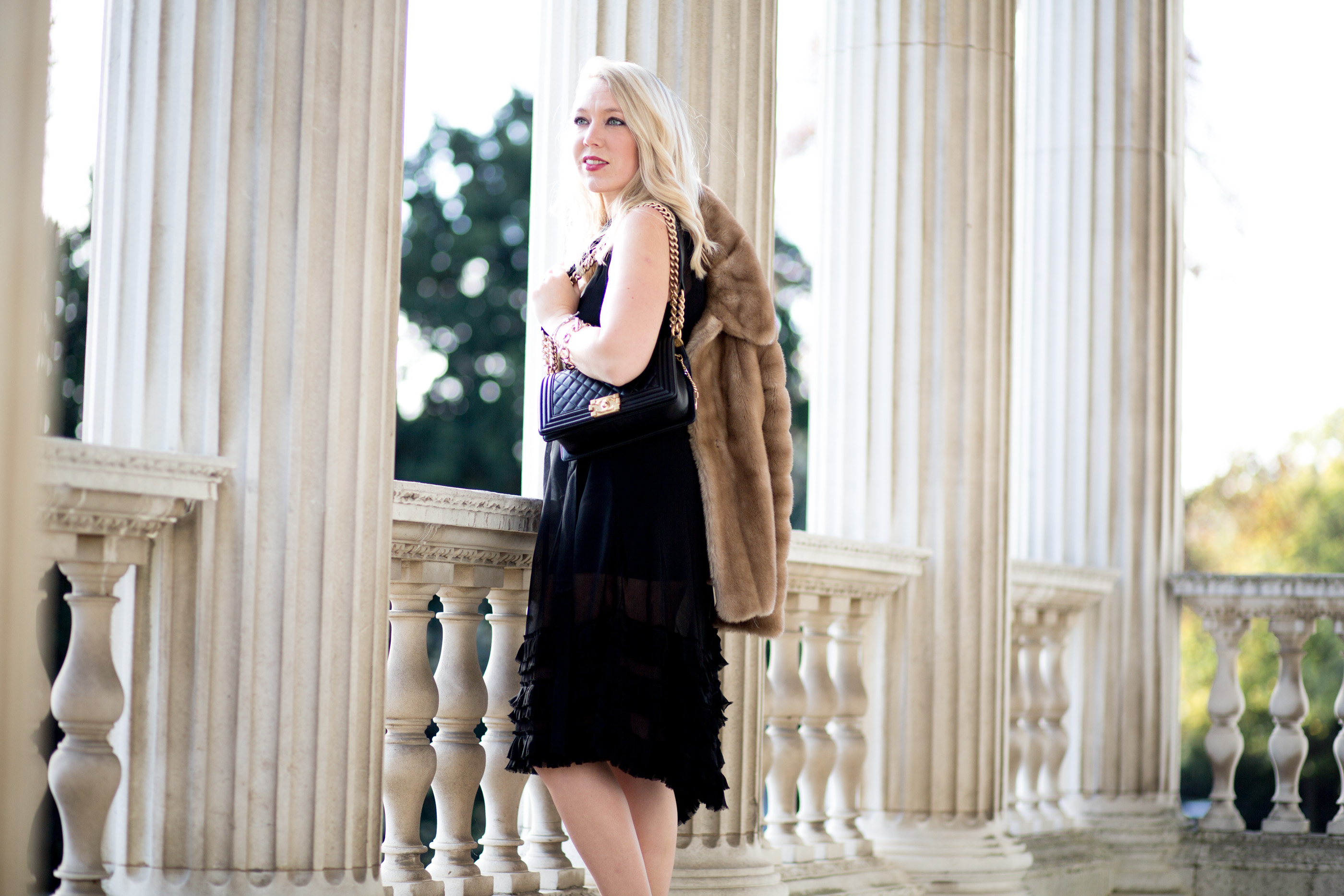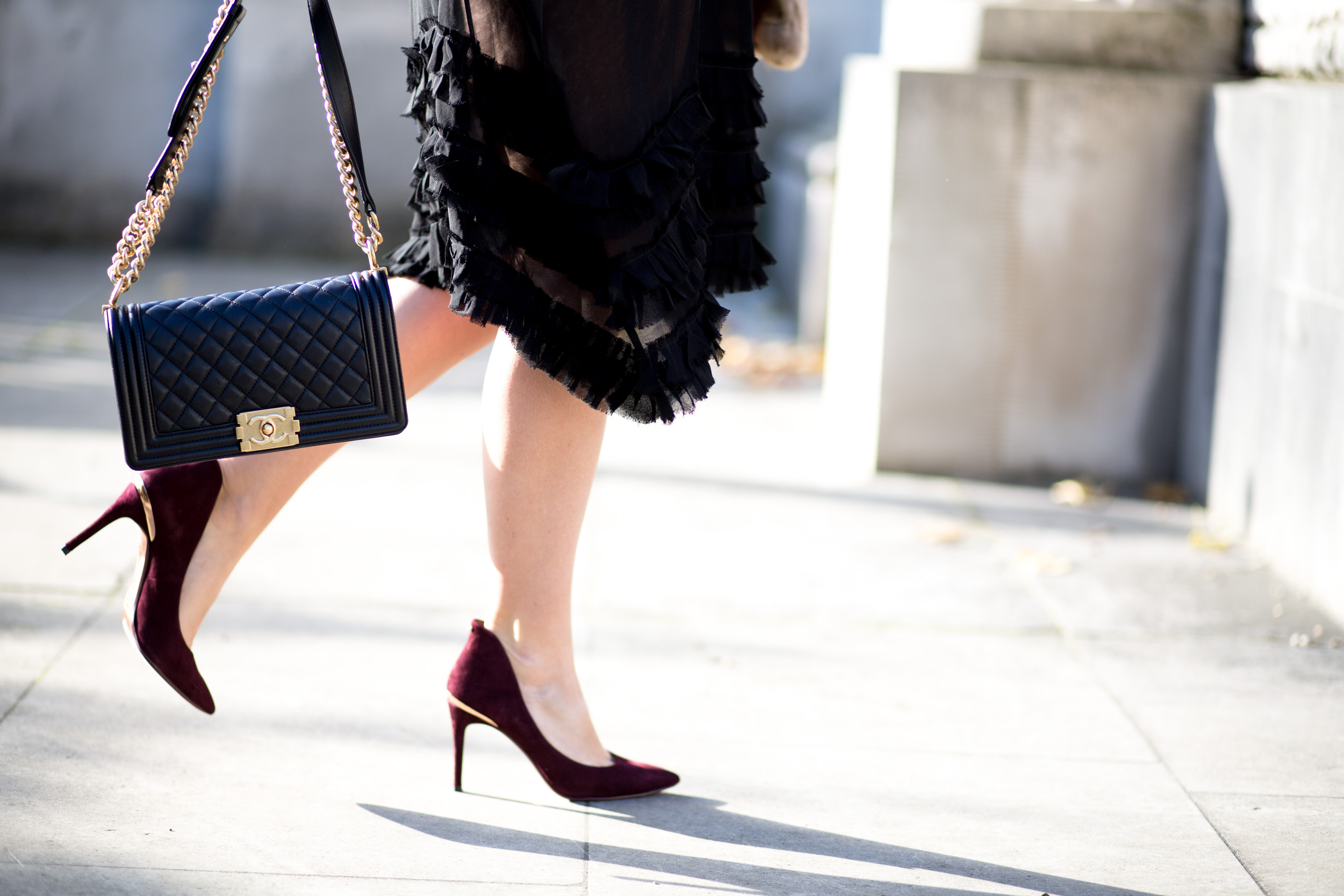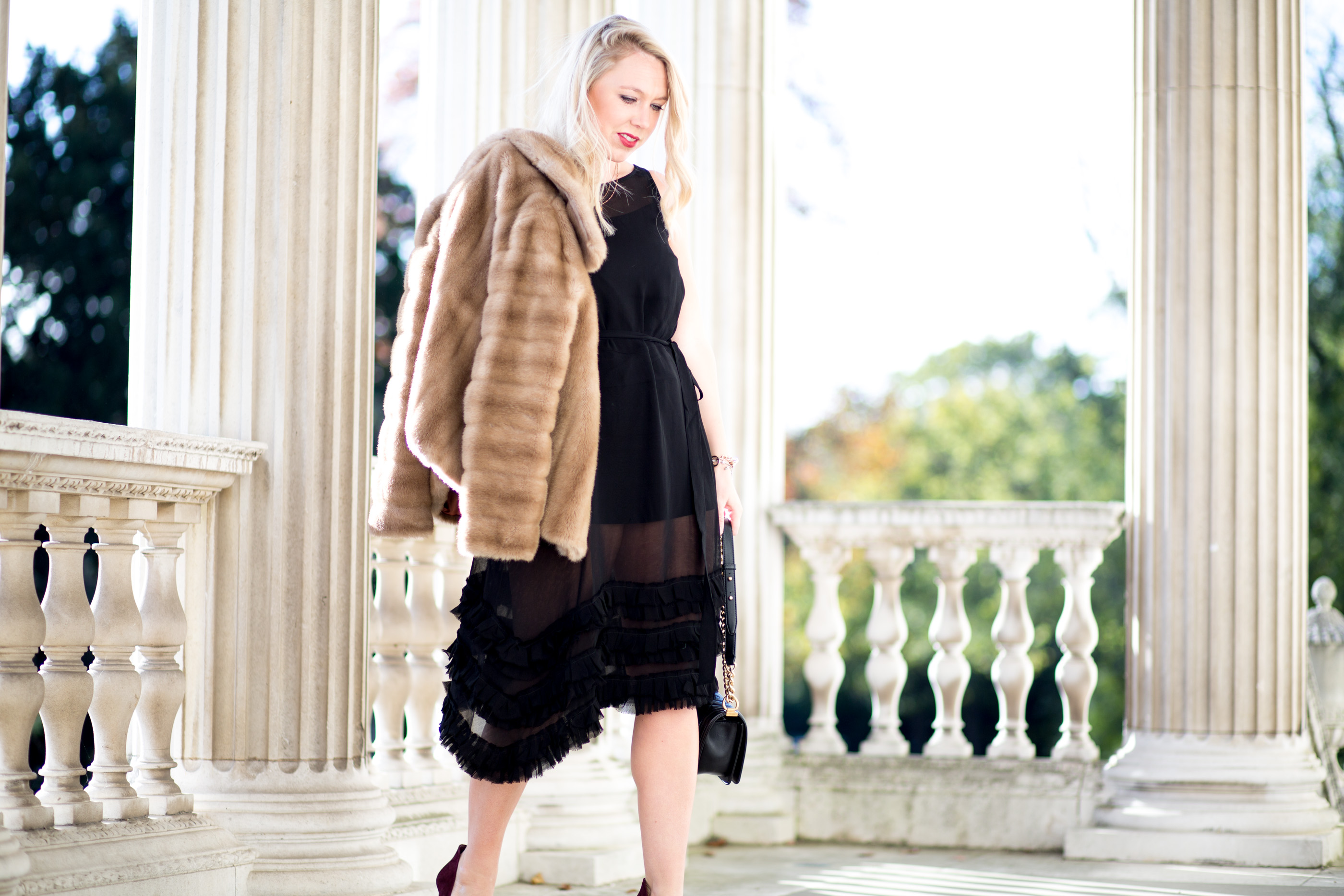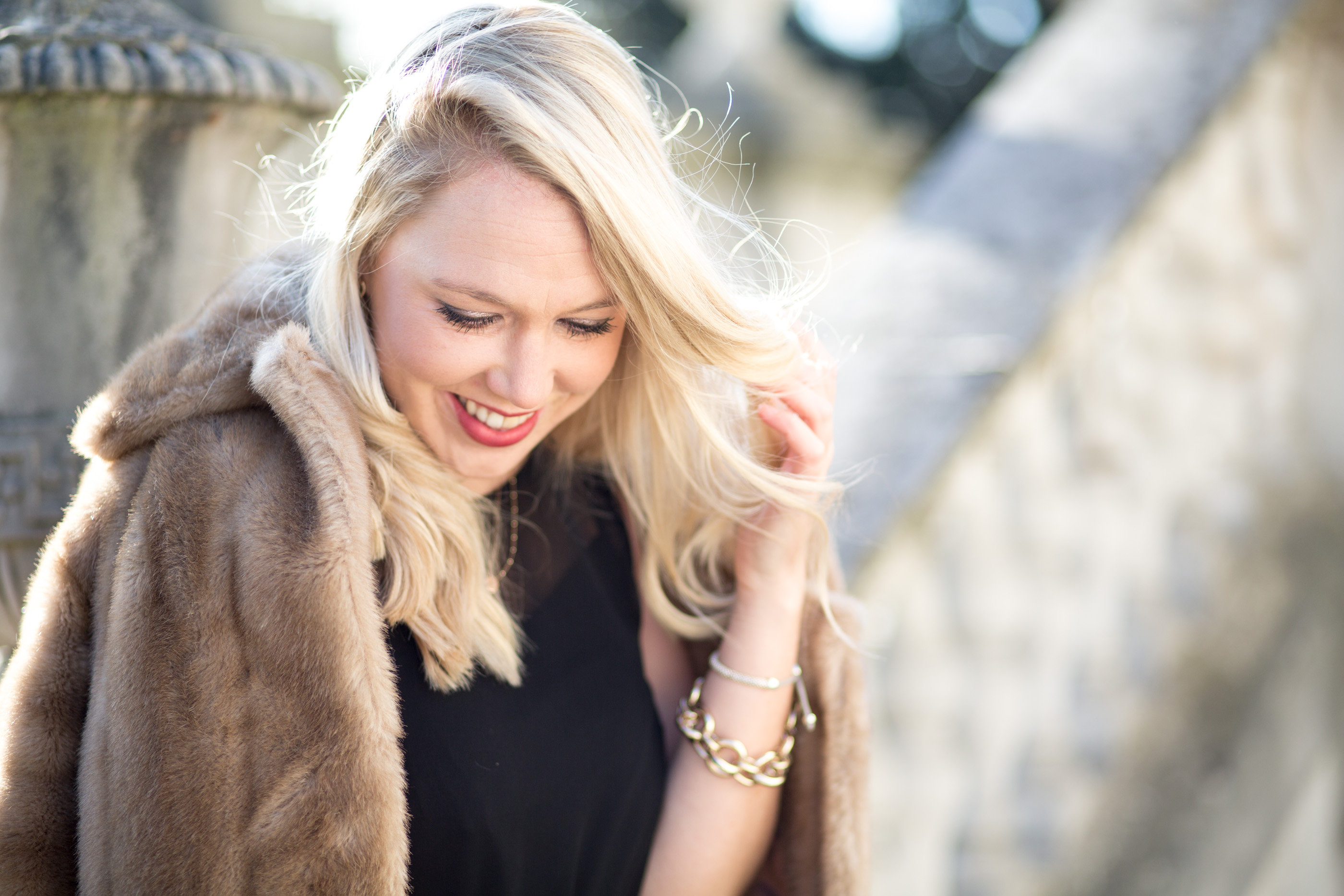 ---
SHOP MY PARTY EDIT
. ALL SAINTS EMRYS FRILL-HEM SHEER DRESS . TED BAKER SAVIY LEATHER COURTS. CHANEL BOY BAG . VINTAGE JACKET .
---
It's not just the display windows and fabulous feeling that takes me to Selfridges (nor the winter cabin which makes for a perfect brunch spot), it's their versatile and broad party wear selection that really excites me each year. And this year was no disappointment either.
For me the best festive party wear looks are sophisticated, understated but oozing with glamour, and this All Saints Emrys frill-hem sheer dress delivers just that. The dress is the perfect occasion wear investment piece, subtle in its cut and modest in its length, but given that party edge with the sheer texture and fabulous asymmetrical ruffles.
To kick off the party season I teamed my All Saints dress with my burgundy suede Ted Baker shoes (you won't believe how comfortable these are, always a bonus), Lady Chanel, a fur jacket to throw over my shoulders and of course finished off with an autumnal deep rouge lip which always adds the final punch to any festive look (I'm wearing the Nars Velvet Matte Lip Pencil which is pure perfection at this time of year).
---
What's your festive party style & what do you think of this Selfridges party look?