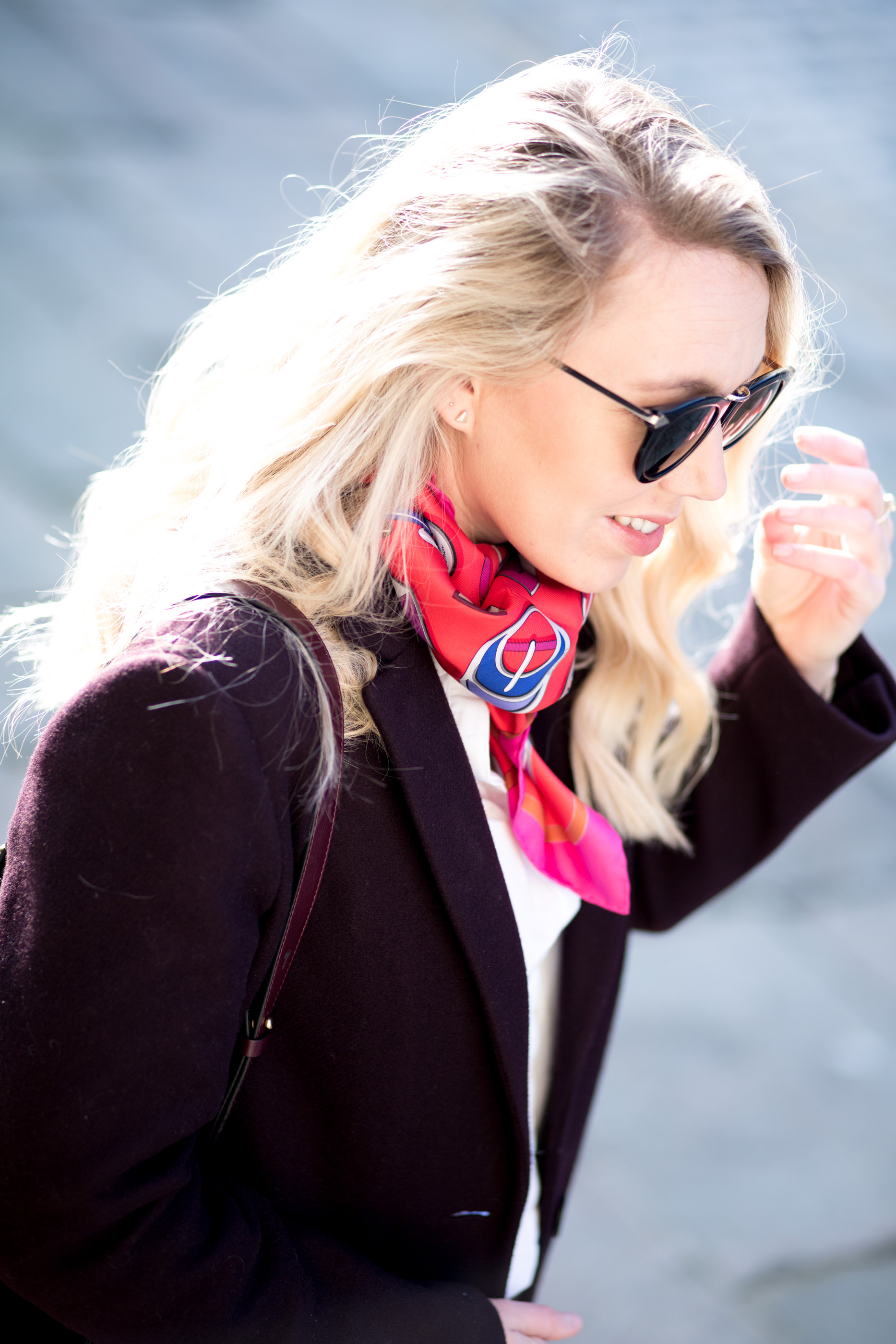 ---
HOW TO STYLE A NECKERCHIEF
(And How I Style My Hermes Silk 'Ma Maison' Scarf)
---
The neckerchief, a fashion accessory I have the Peaky Blinders to thank for me coveting so heavily, and a statement piece I've come to wear so frequently. Whilst I can't guarantee Tommy Shelby actually wore an Hermes Silk neckerchief, it's that dapper styling, gentleman's tailoring and the monochrome tie knot he sported and became synonymous for that inspired my love for it.
Whilst Shelby's style was quite the contradiction to his Gangsta life, for the modern day the neckerchief is the perfect statement accessory.
A chic addition to any white shirt & office ensemble (a la today's ensemble), or as a quirky addition to a weekends look. I'm a fan of the neckerchief in all it's guises and I think you should be too …
---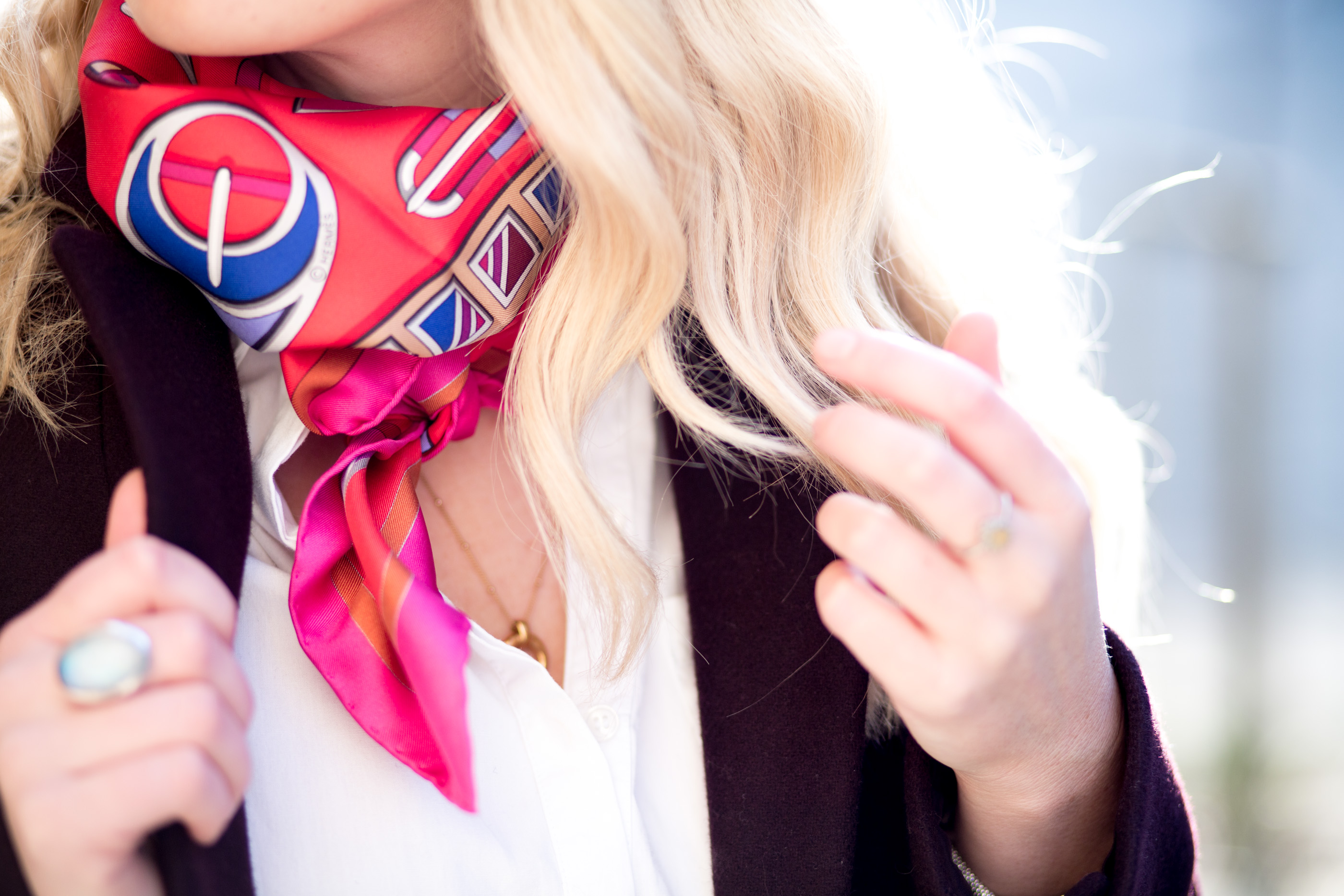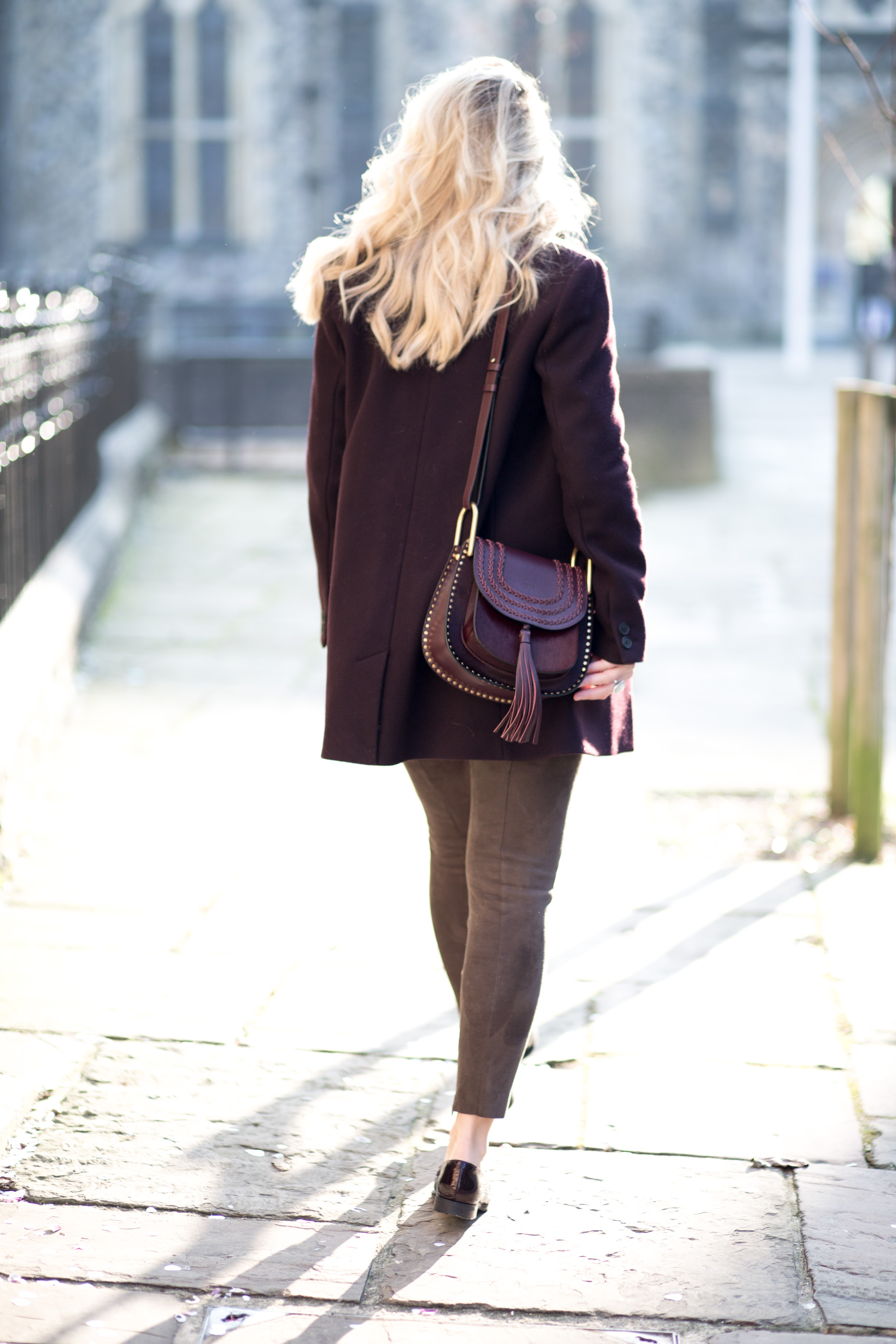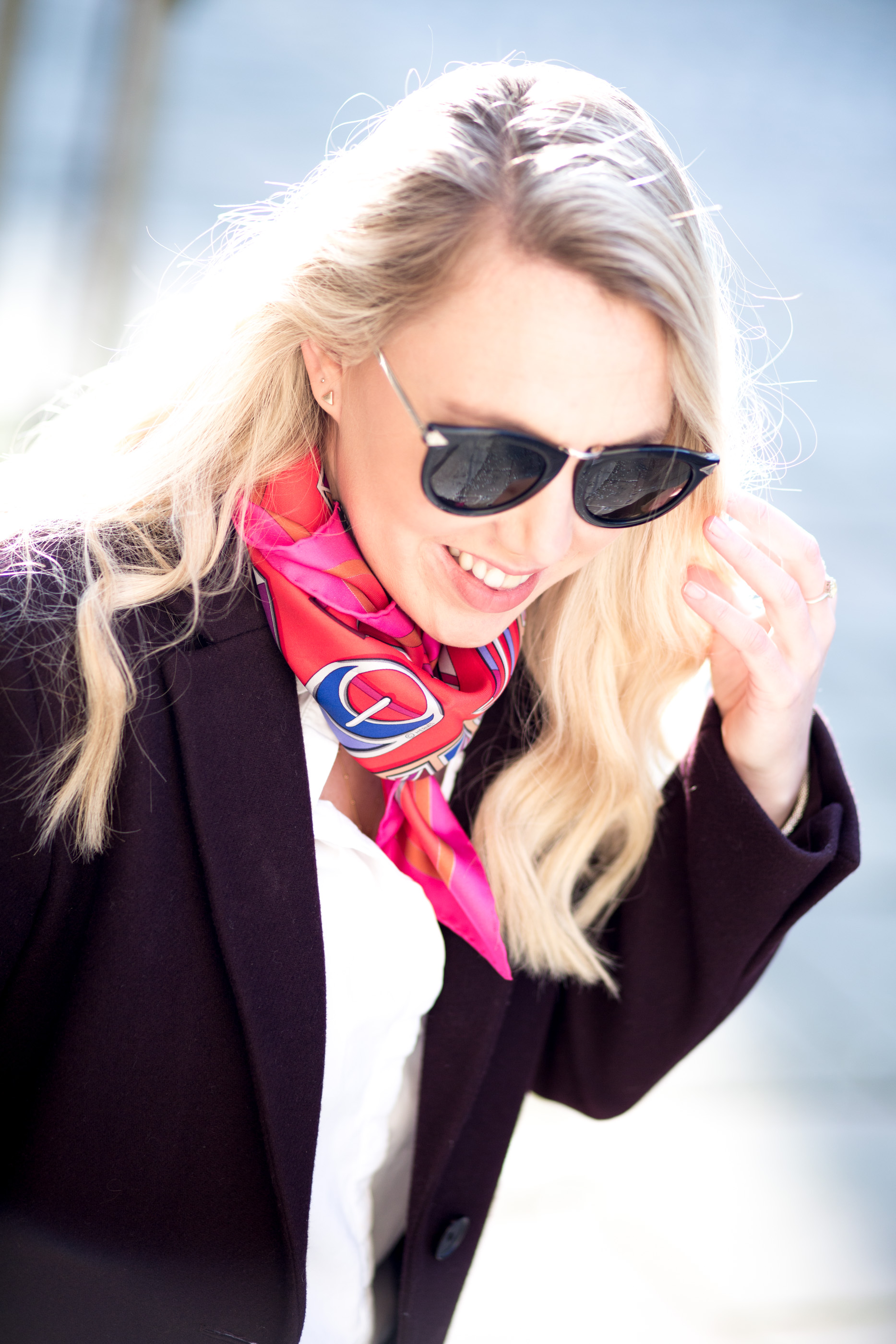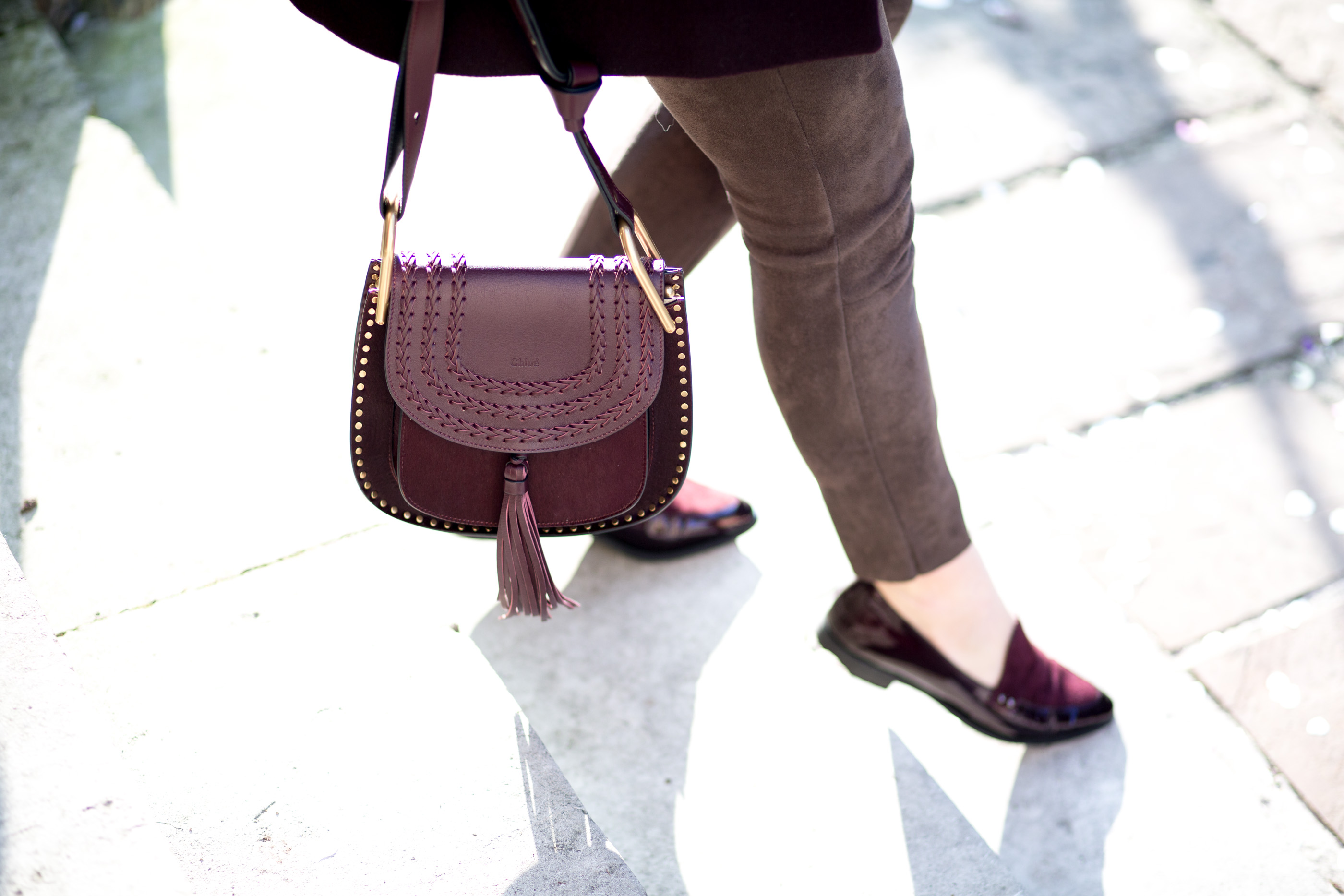 ---
THREE STYLING RULES & HOW I WEAR MINE
When it comes to styling a neckerchief, I have three rules. Quality, Colour & Versatility.
–
Firstly, there's no denying that a quality silk scarf is an investment, they are timeless pieces which only age well. An Hermes silk scarf will serve you a lifetime, they're collectors items and a classic piece for any wardrobe.
Secondly colour, for me, the value of a silk neckerchief is adding a statement pop to your ensemble, elevating the look to something far more fabulous and stylish. Prints, colours and textures are all welcomed, and the more variations you can collect the better. My Hermes silk scarf is stunning bright pink, but I also love the more muted Navy and Burgundy variations they do and the beautiful horse prints they're infamous for. In time I'll look to add these to my collection.
And finally, versatility,whilst the main purpose for investing in a silk neckerchief maybe to wear it as a cravat (as I have done today), there are many many many more ways you can incorporate a silk neckerchief into your look.
For me there are three main ways to style your neckerchief (and three ways I personally style mine), firstly is of course around your neck styled up like this look today, or equally with a casual camisole & denim jean for an everyday look, secondly a neckerchief looks beautiful woven around the strap of your favourite designer bag, it adds an additional touch of luxe to the piece. And finally if you want something entirely casual, then use your neckerchief to tie your hair or hold your hair back, totally bohemian and gives your investment a whole new lease of life.
---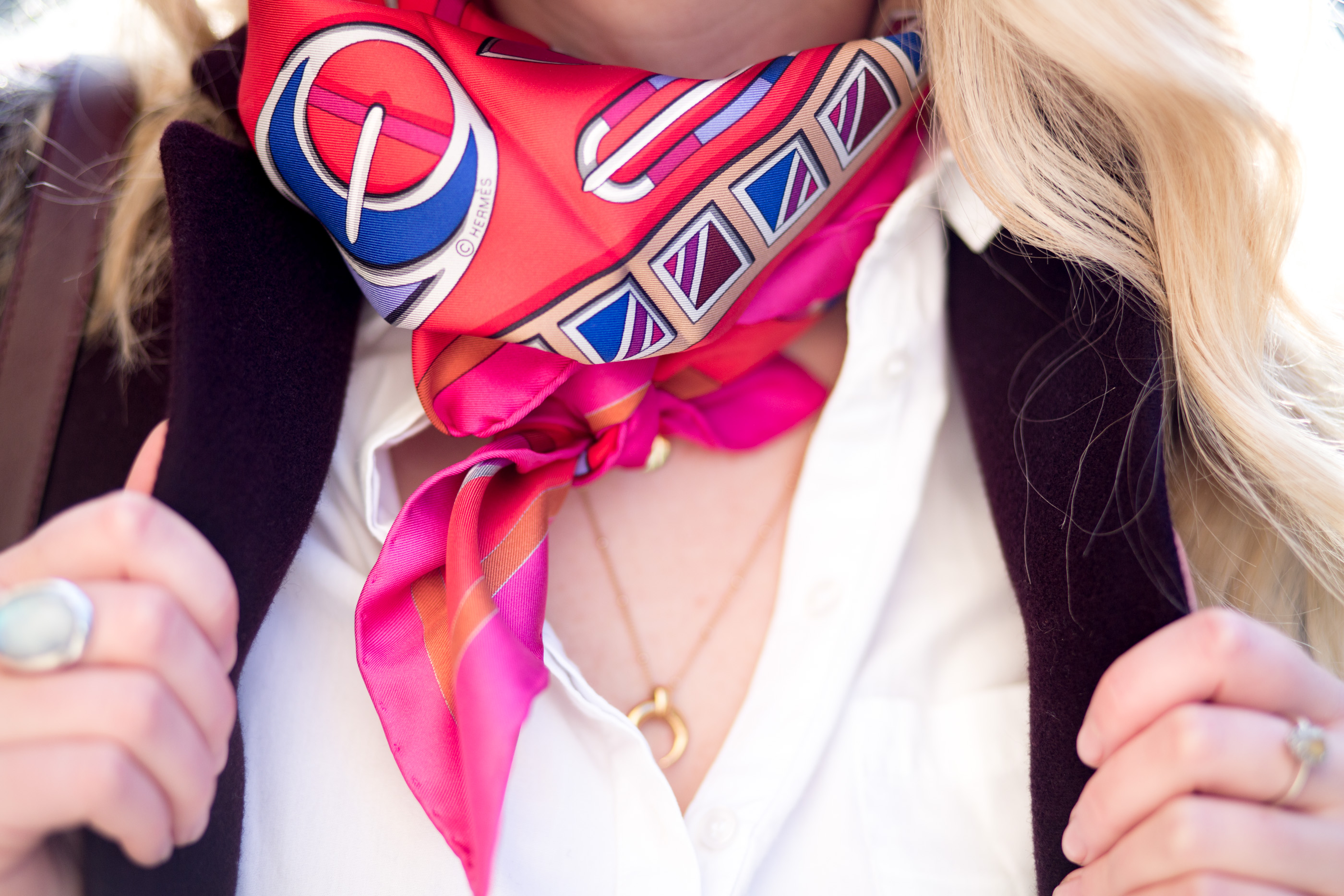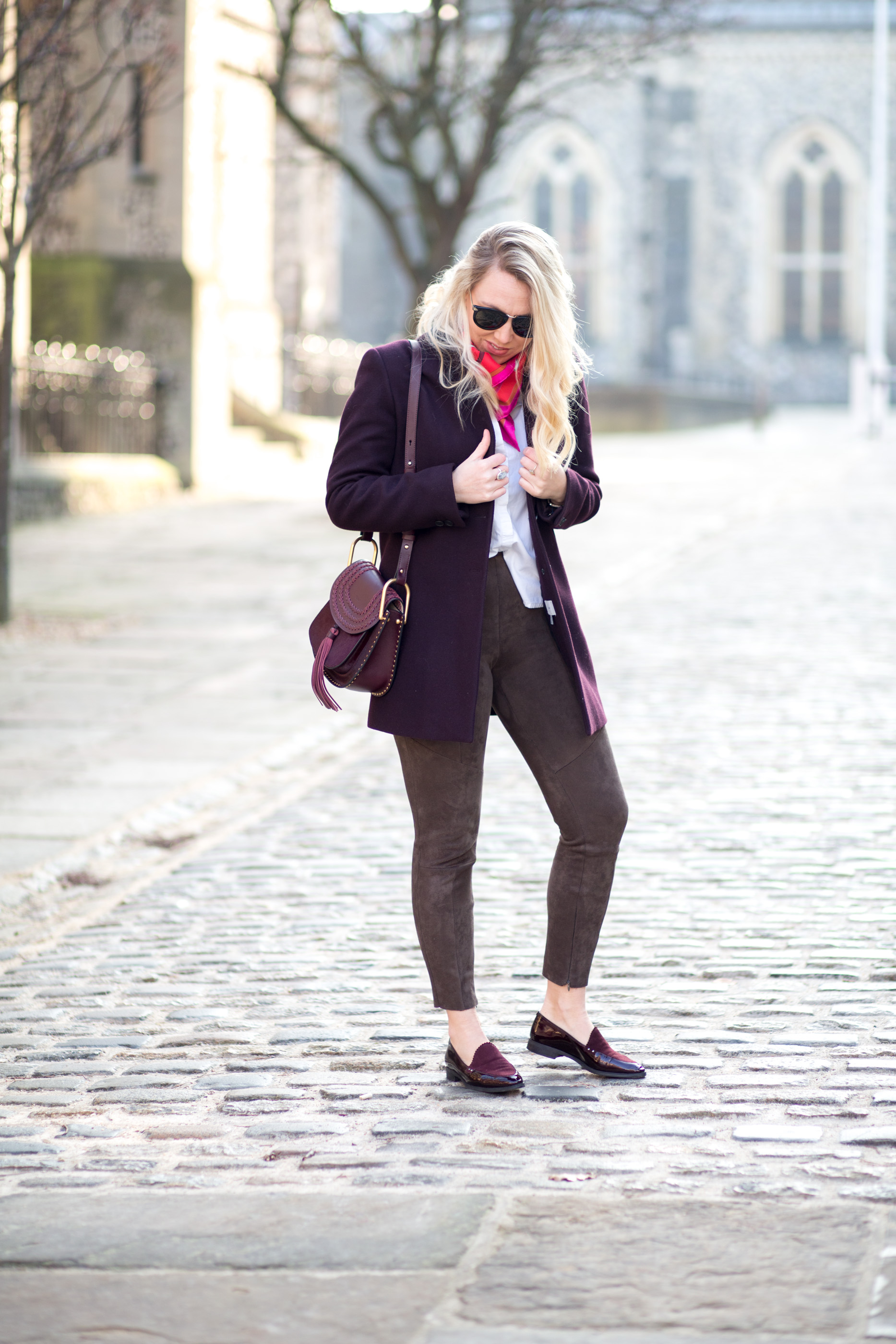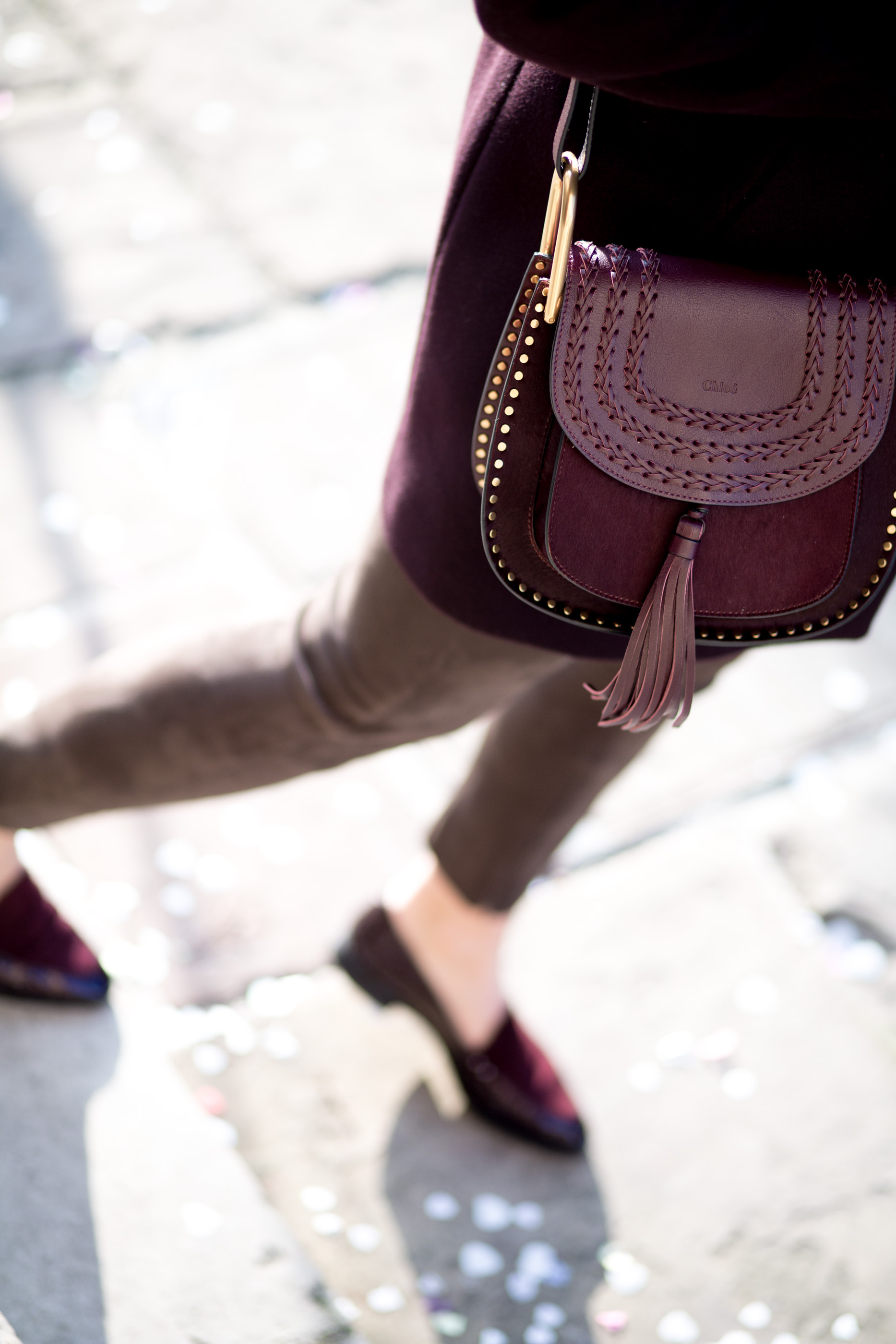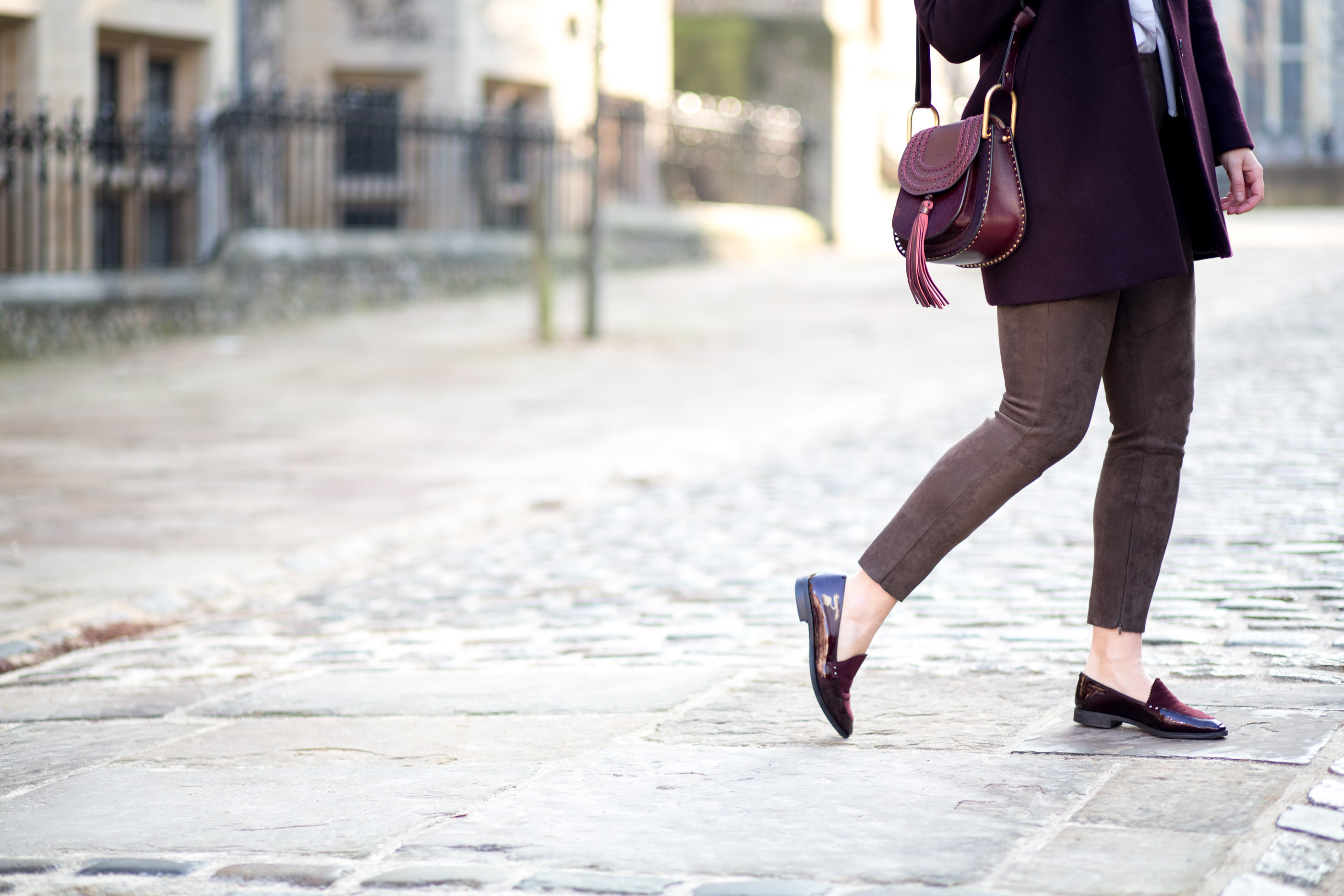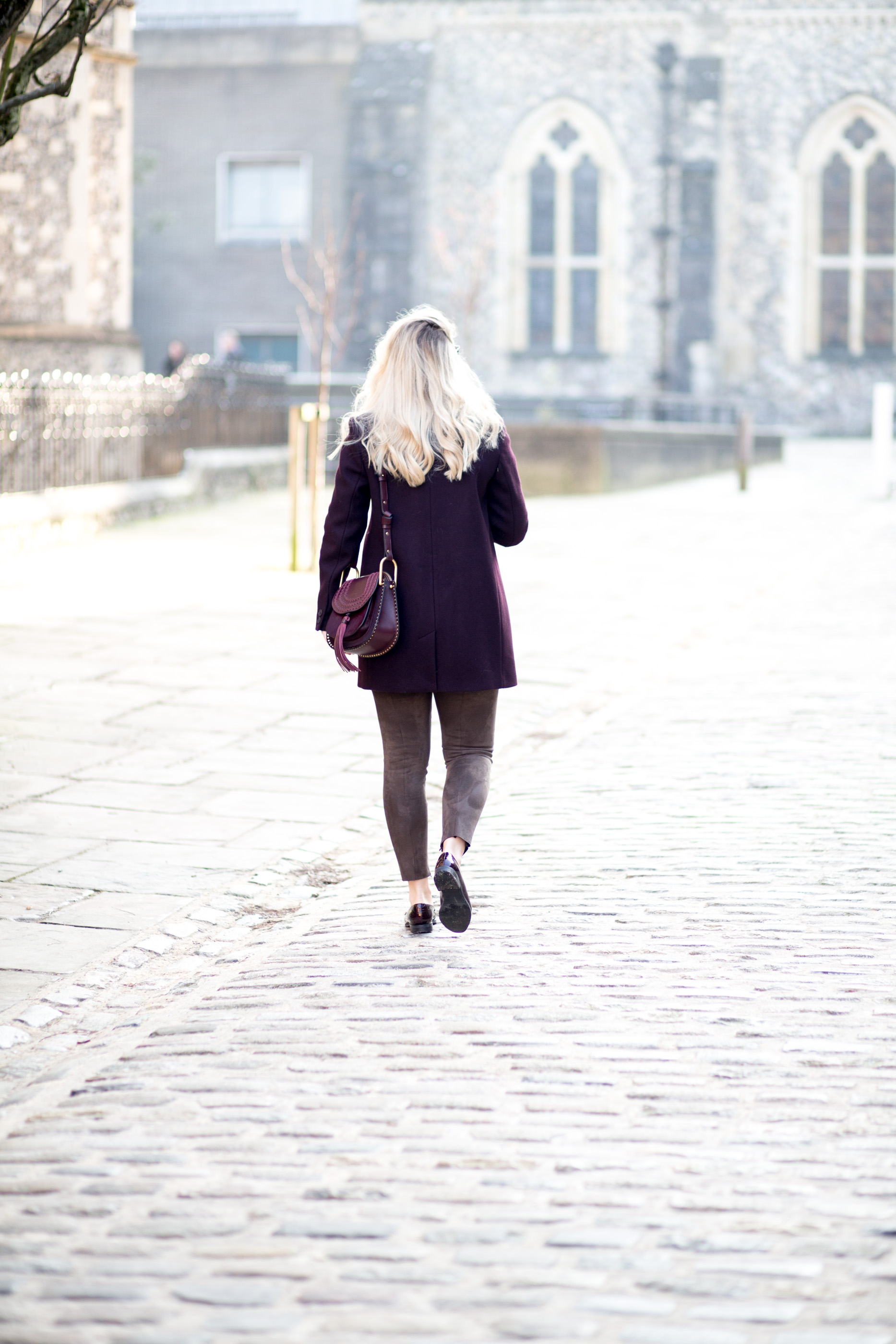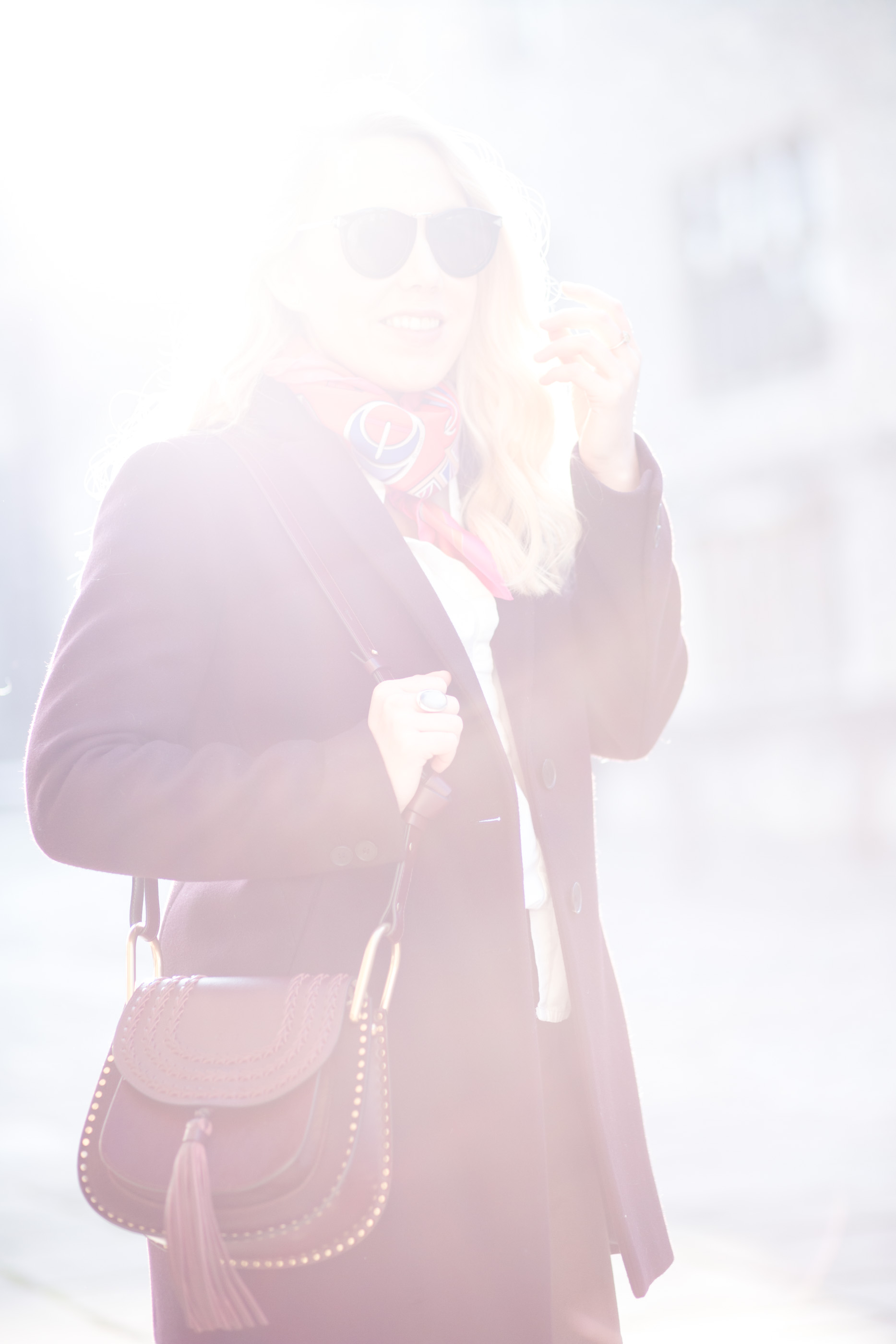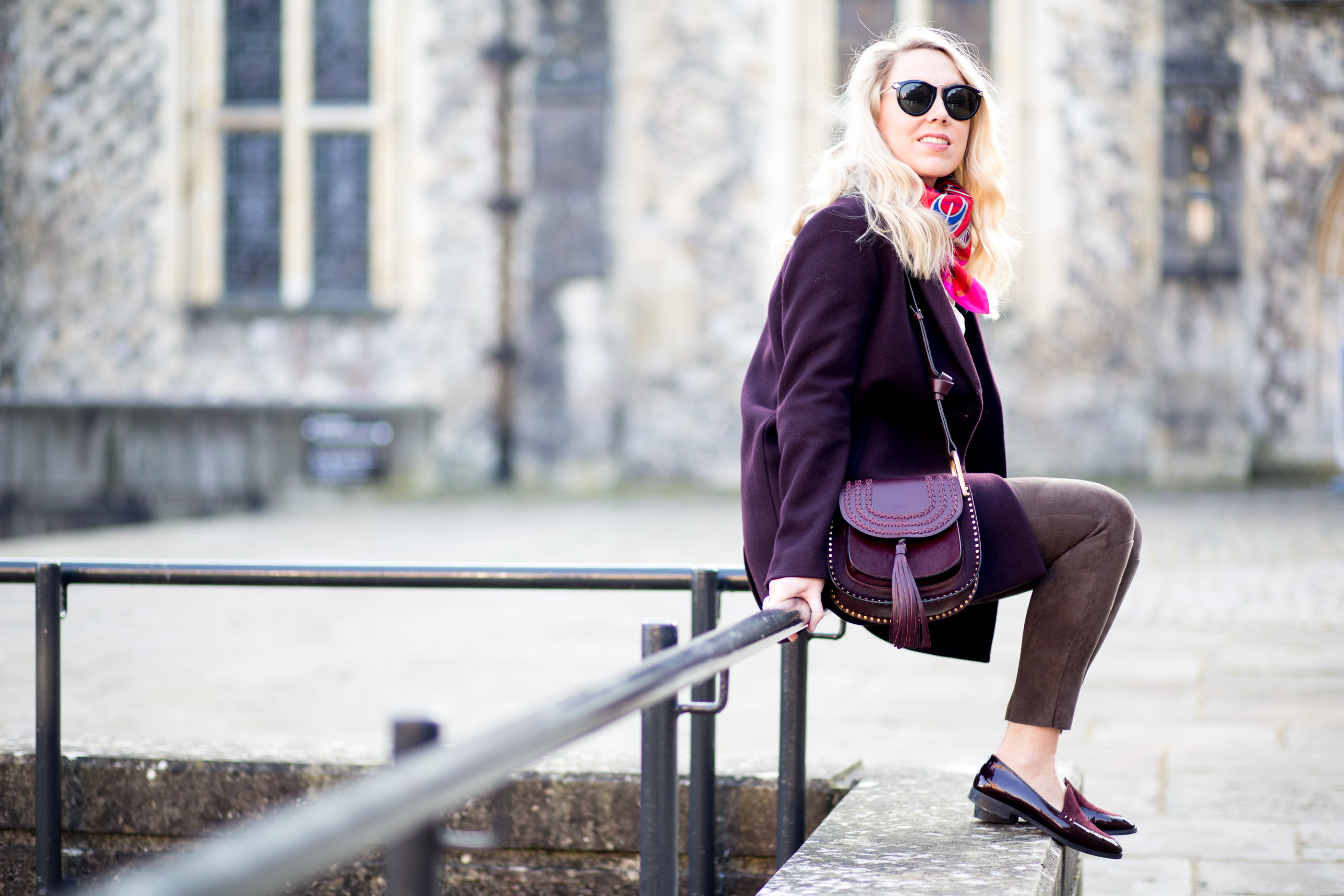 ---
SHOP MY FAVOURITE SILK SCARFS

My Scarf is an Hermes Carres En Boucles 90 x 90cm silk scarf, designed by Virginie Jamin.
–
---
 Are you a fan of the silk neckerchief? How do you style yours?