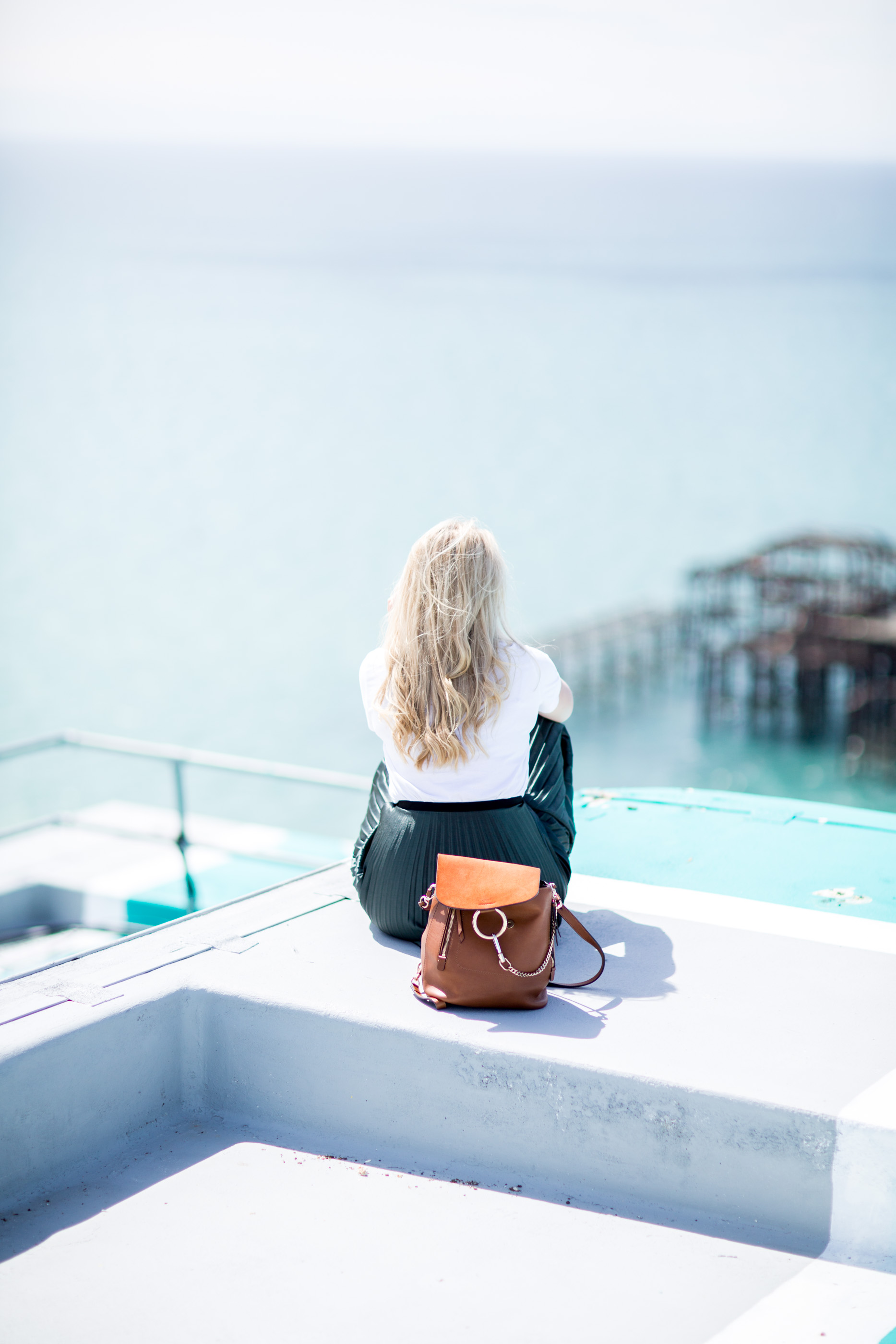 ---
EFFORTLESS OUTFITS FOR EVERYDAY WORK WEAR
A Go To Look For Those 'Minimum Effort' Days
---
When it comes to everyday wear (which for me is office wear) I want easy, effortless yet chic looks that I can throw on and rely on with little thought required. I am known to defer to denim jeans and oversized shirts in times of real desperation, but in the last 12 months I've started to expand my 'go to' outfits to ensure I keep things a little fresh but also ensure I don't overdo the 'Friday vibes' too much.
Denim can look fantastic for work, it's all down to the styling, but all too often I can opt for a slightly lazy choice of clothes more suited to the weekend than a day in the office. Hence my 'everyday outfit' expansion … 
I've introduced two new 'go to' looks into the rotation. Firstly during these summer months a simple midi dress delivers on all my effortless work wear needs. I've been wearing this French Connection dress constantly as not only does it look beautiful, it requires absolutely minimum effort which at 7am is ideal. Beyond the midi smock dress, I've been rotating in pleated skirts. Pleated skirts and a casual tee like today's look (and this look from last week), pleated skirts & a cami for those scorching days, even pleated skirts and a shirt for those important meeting days.
---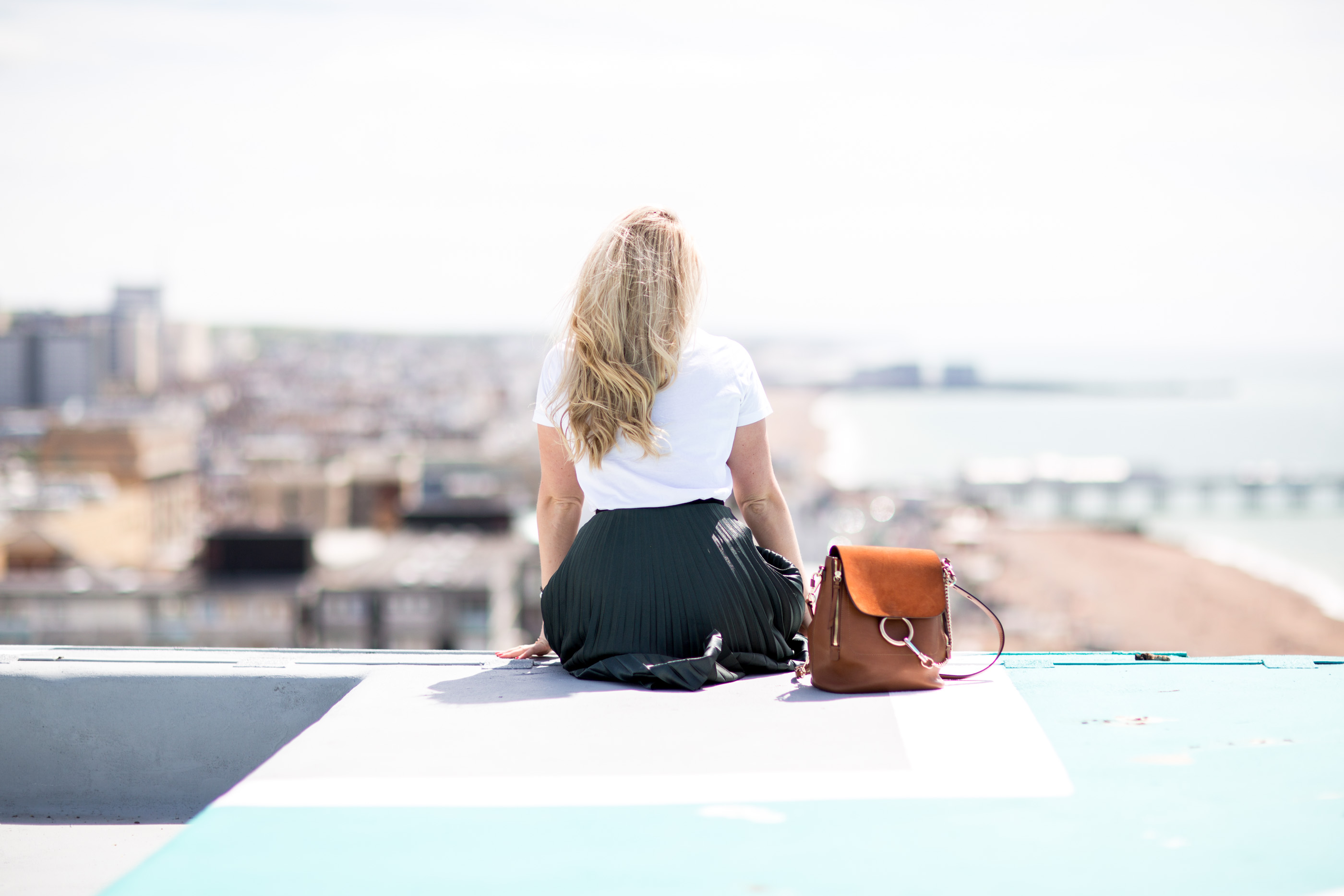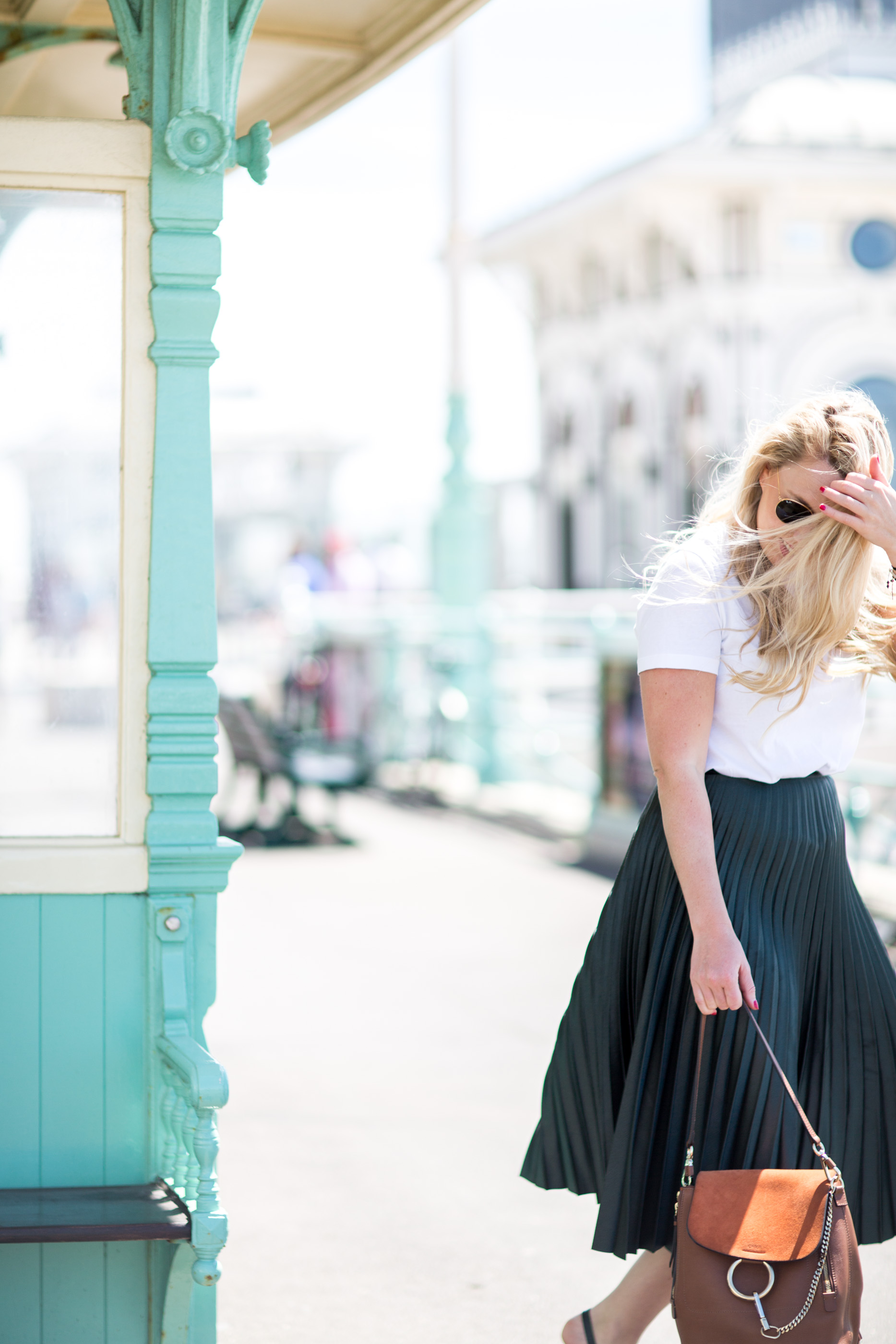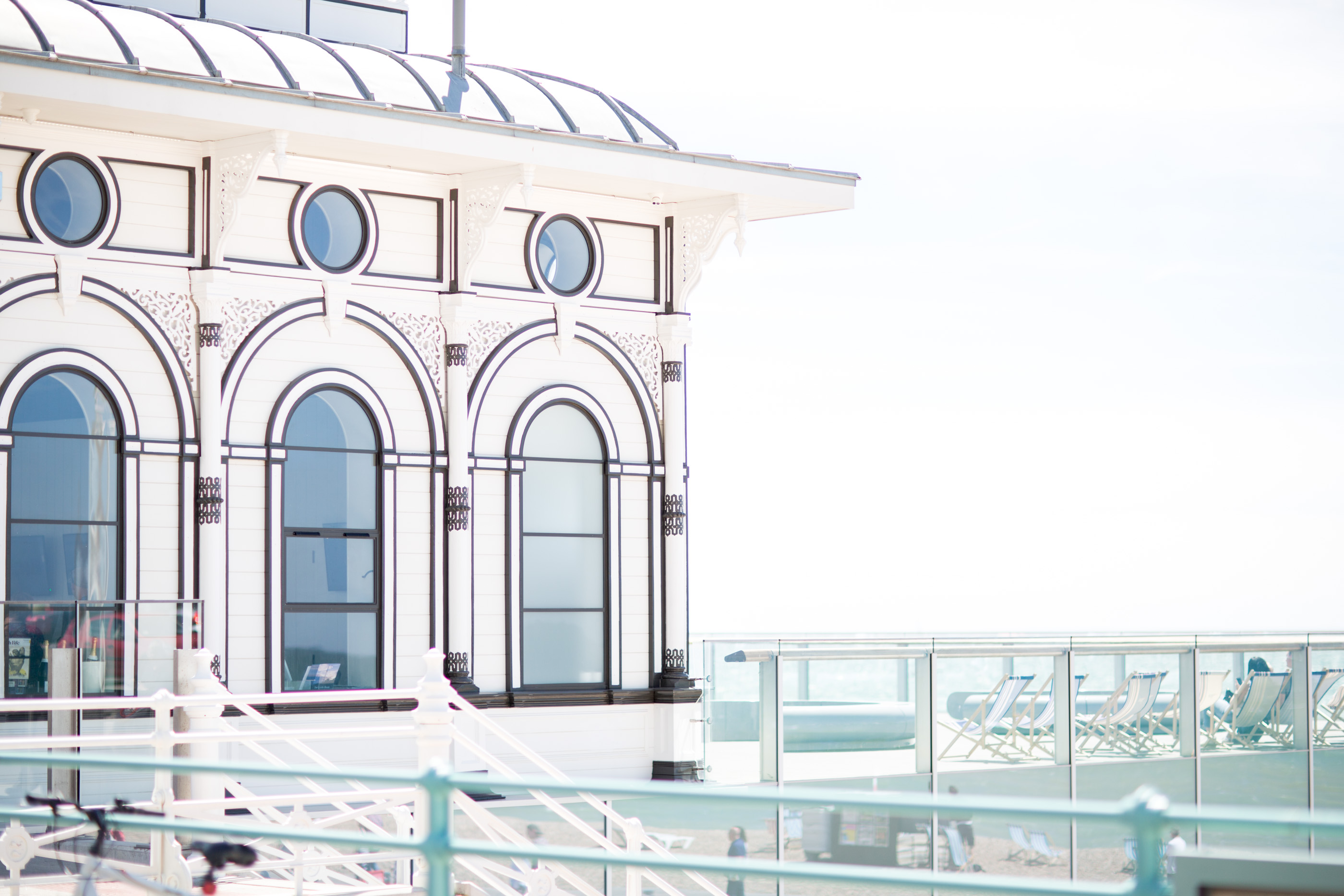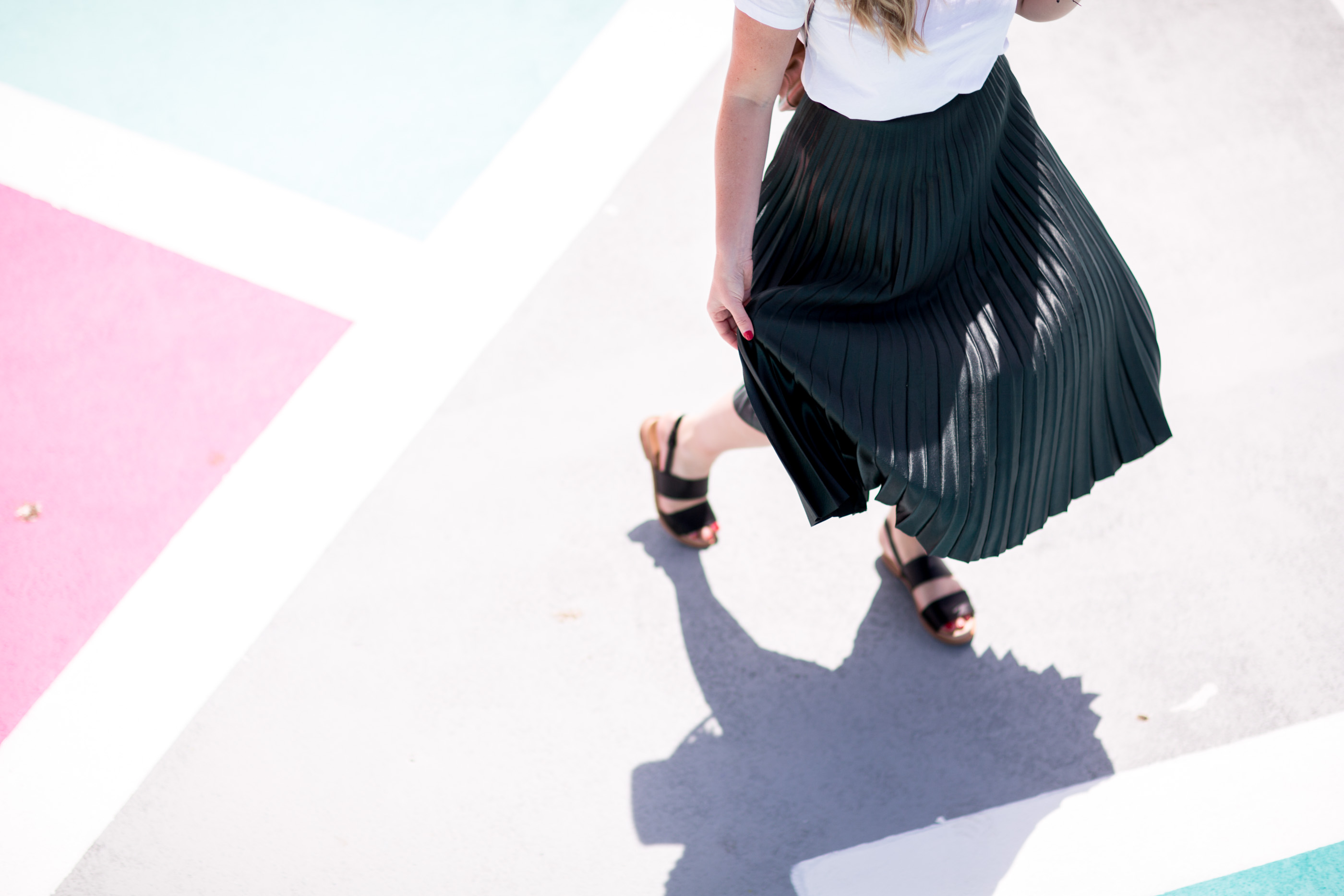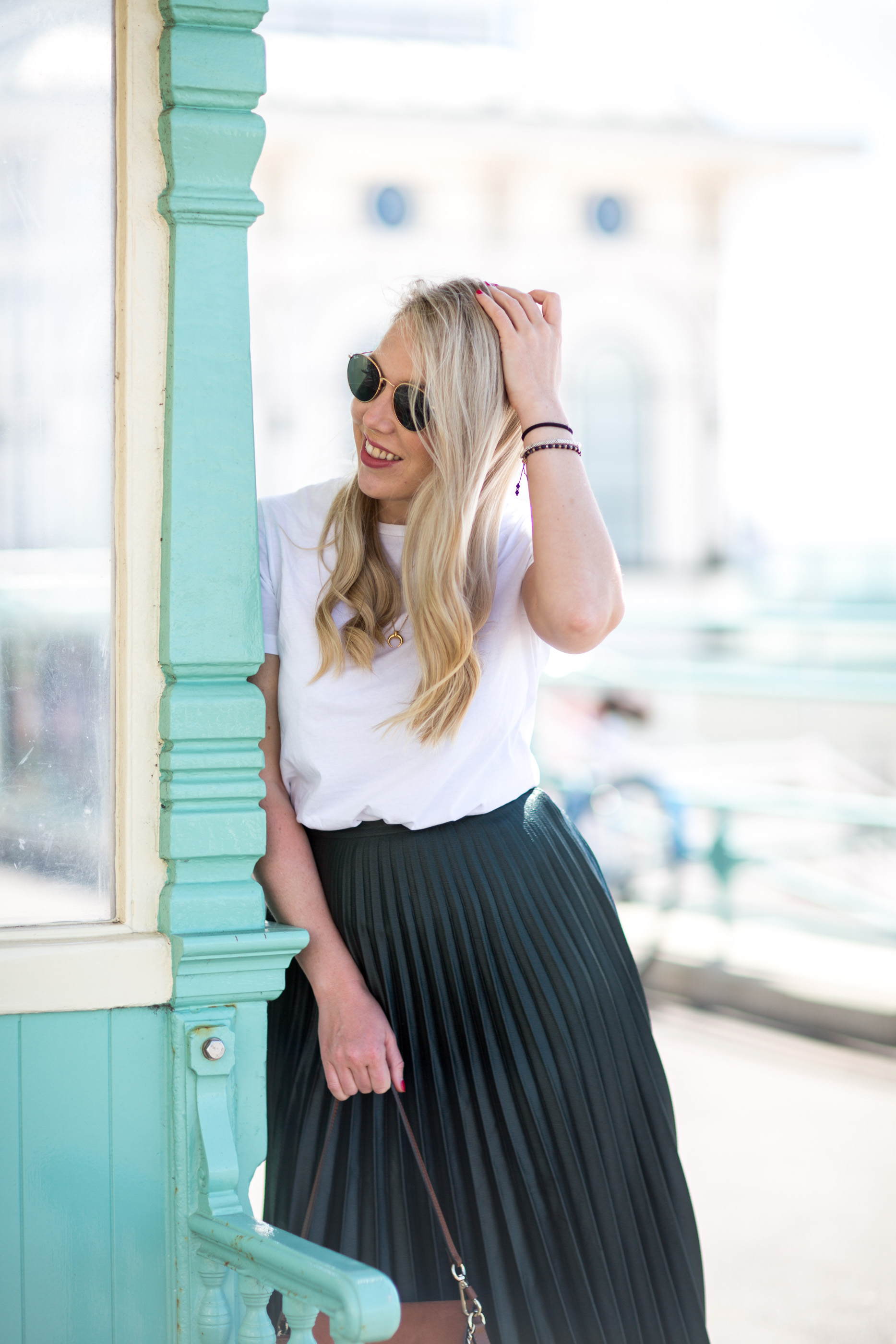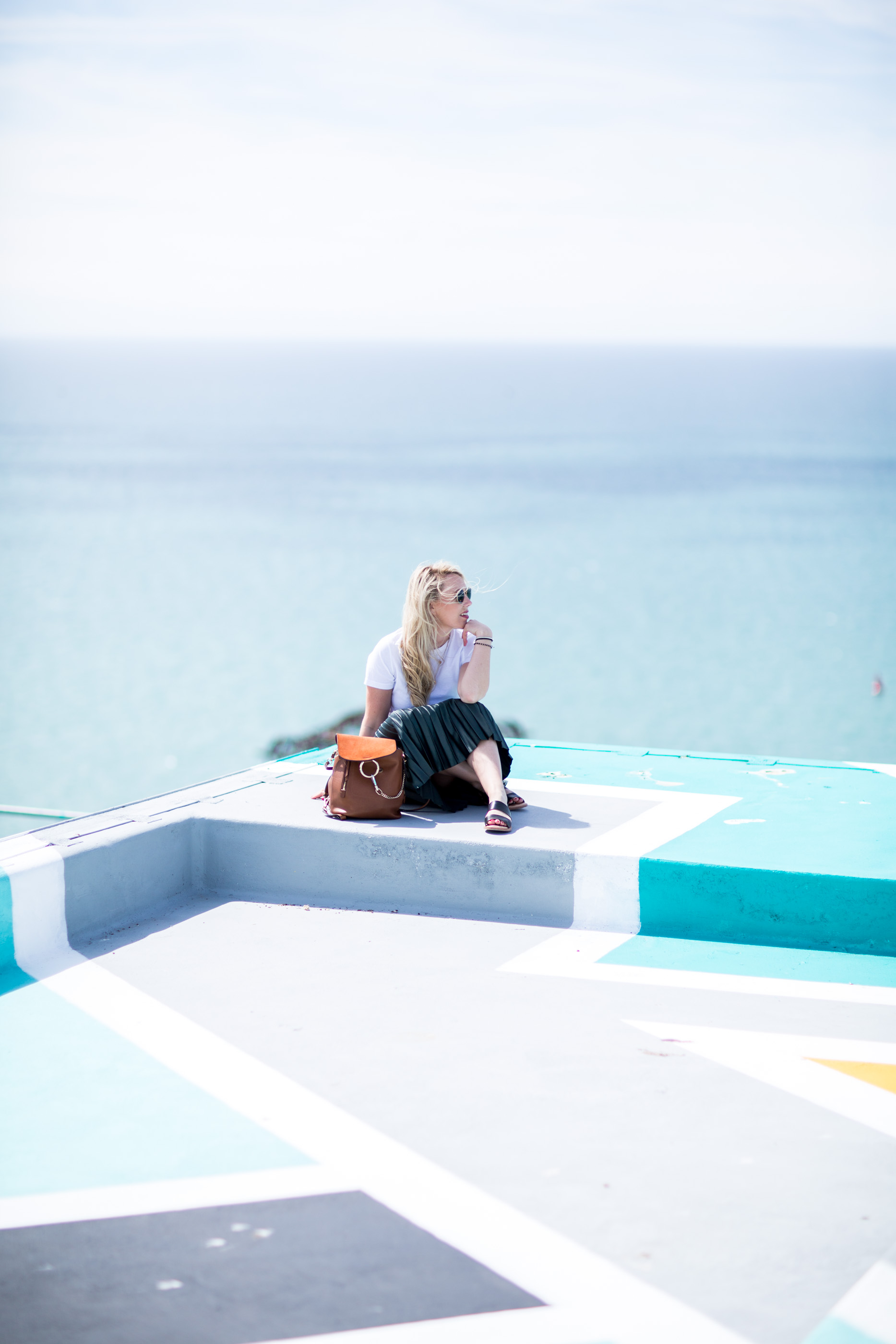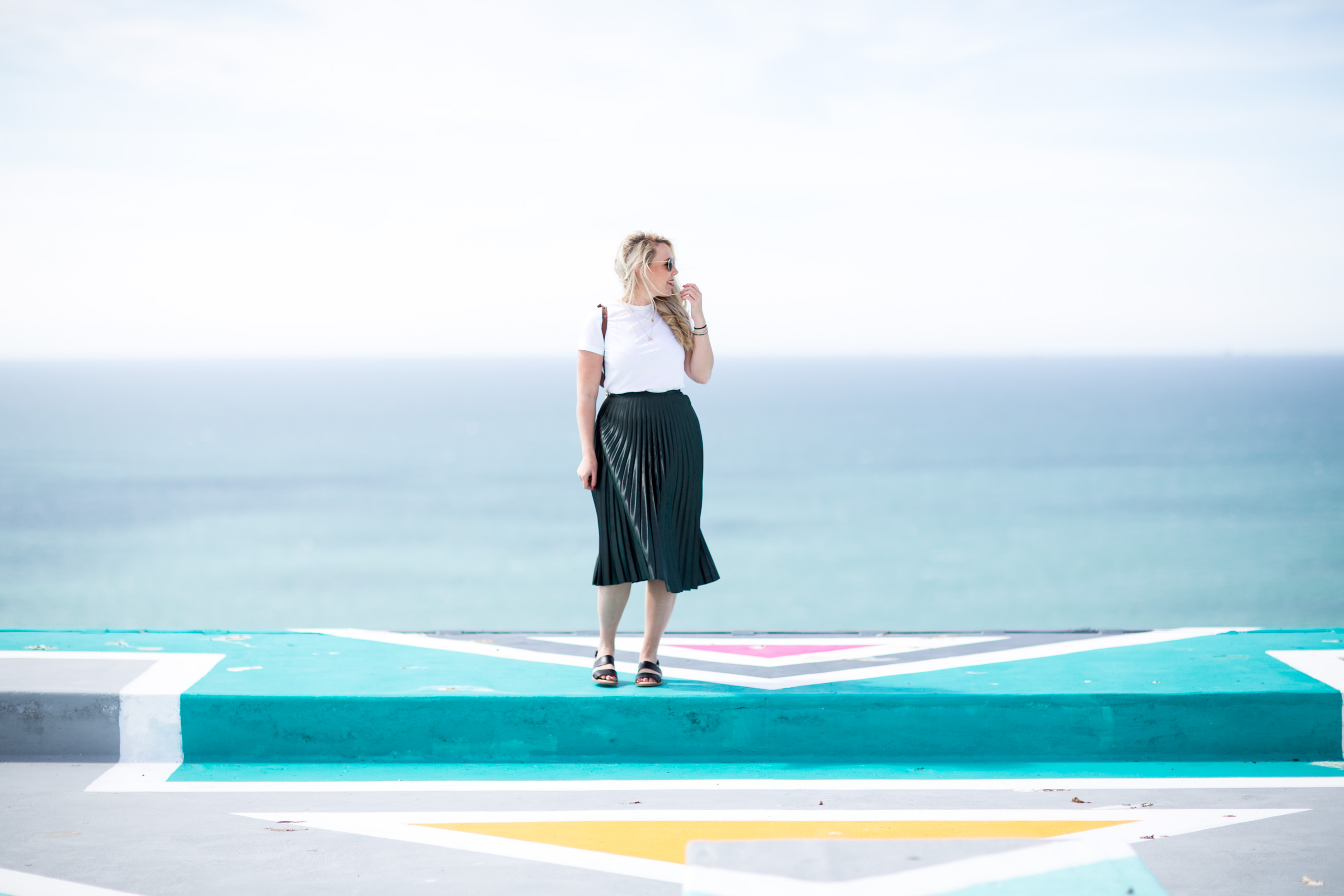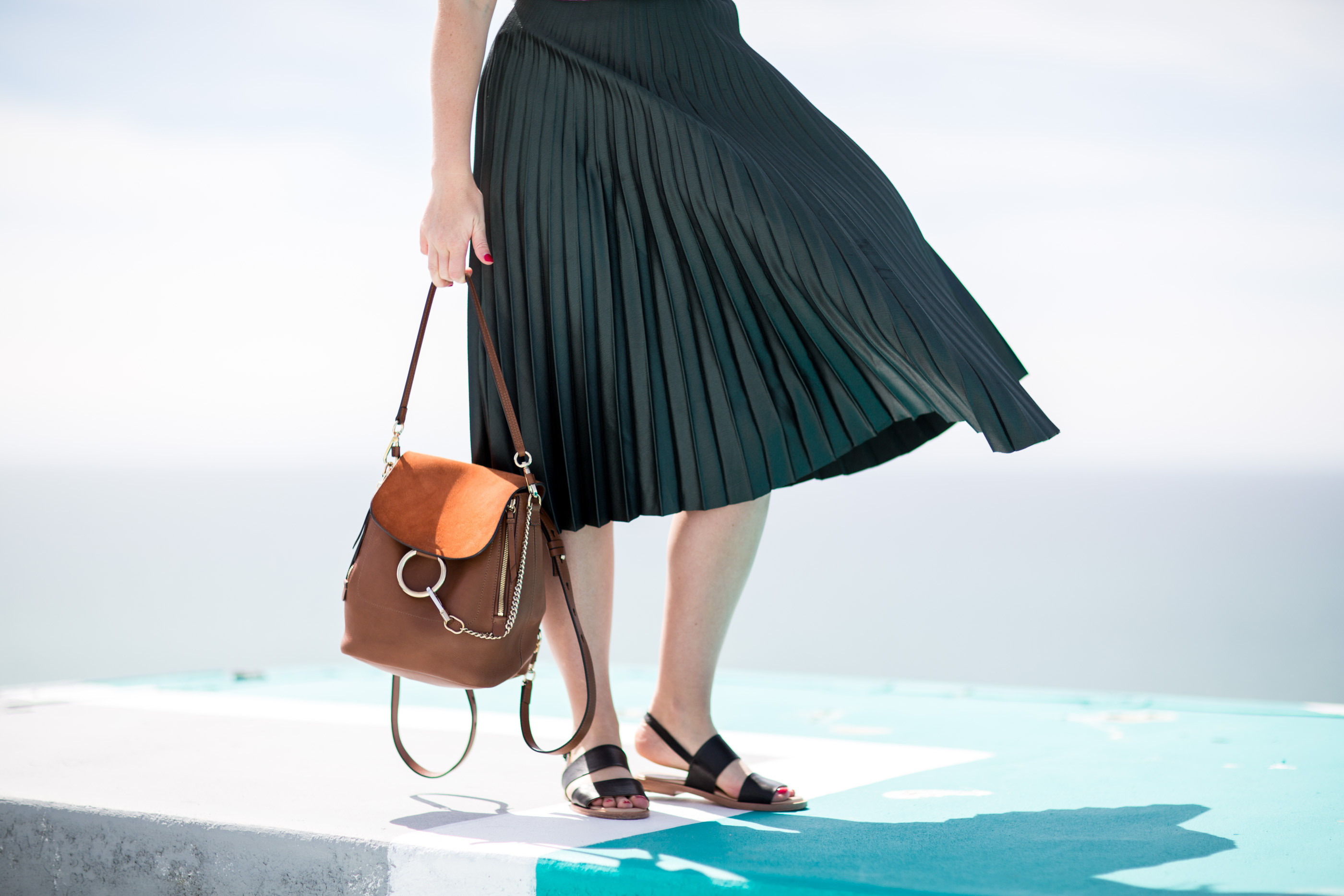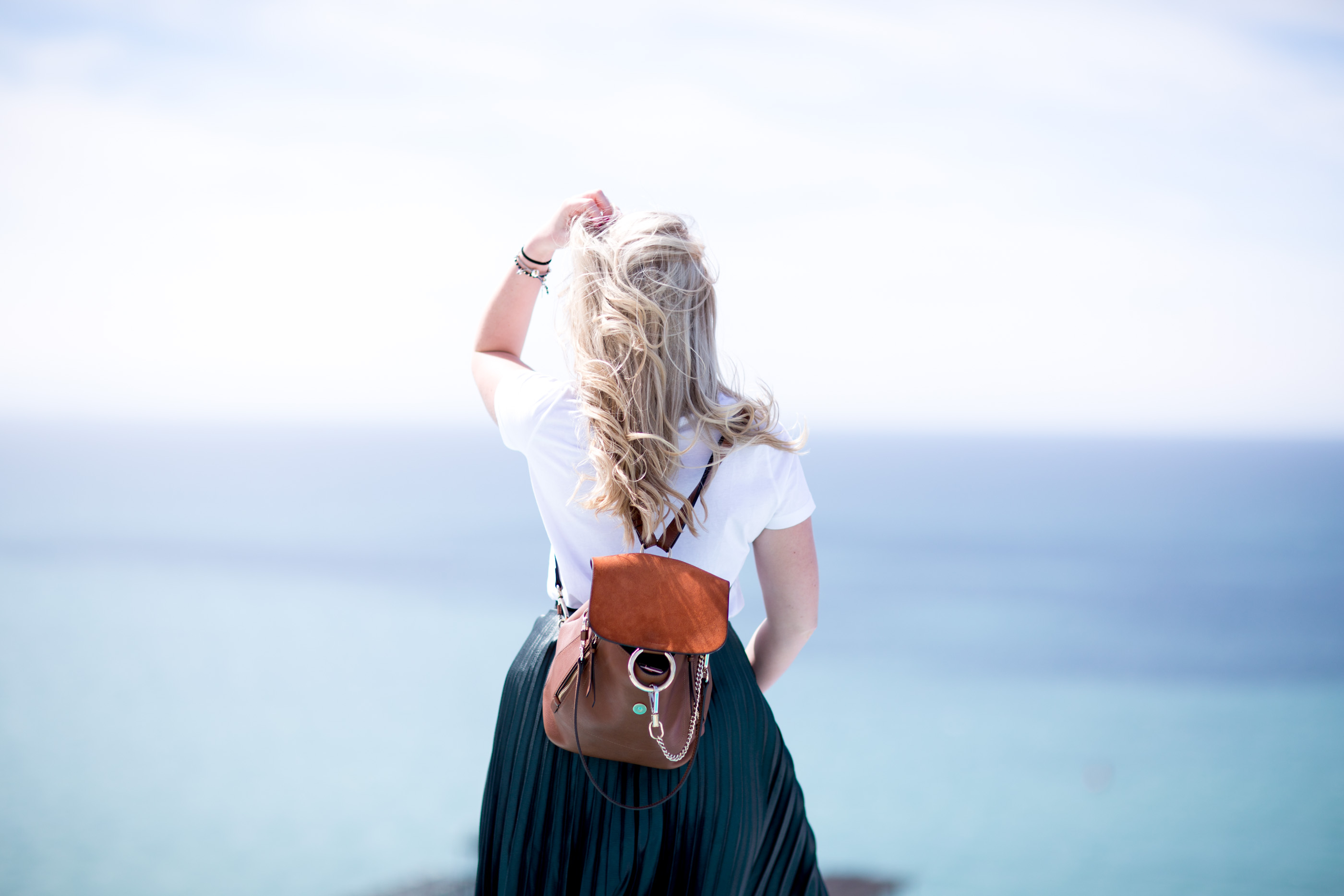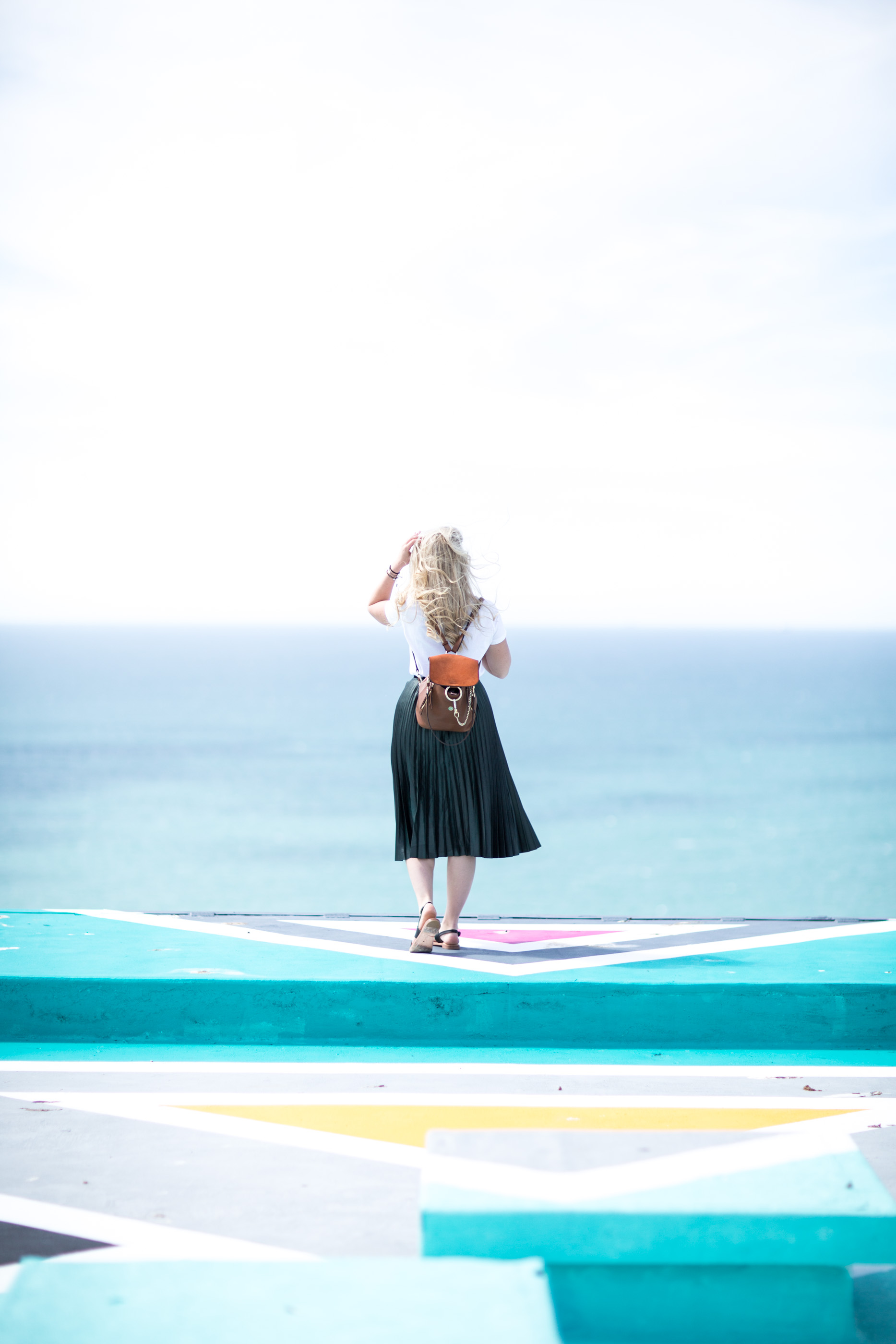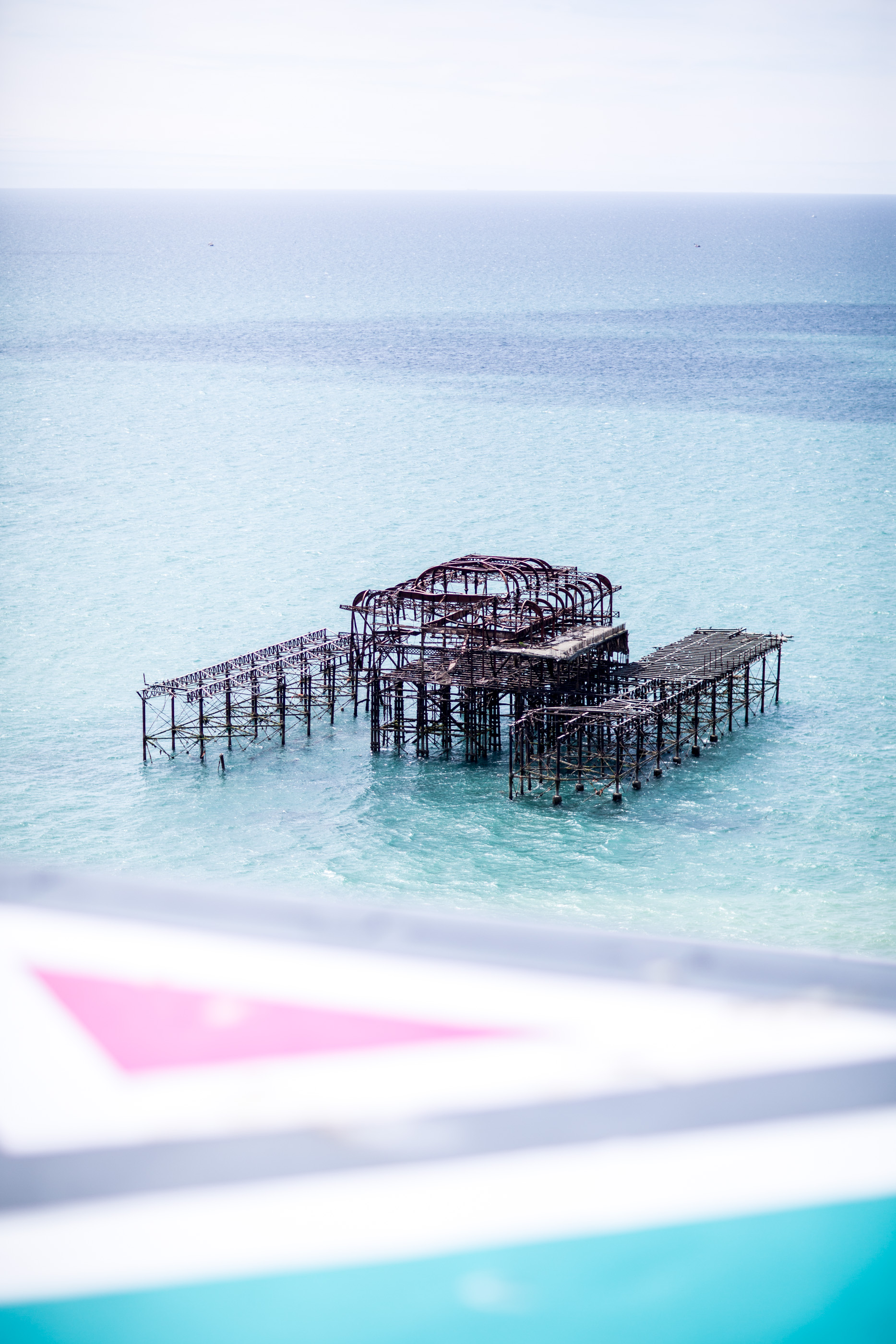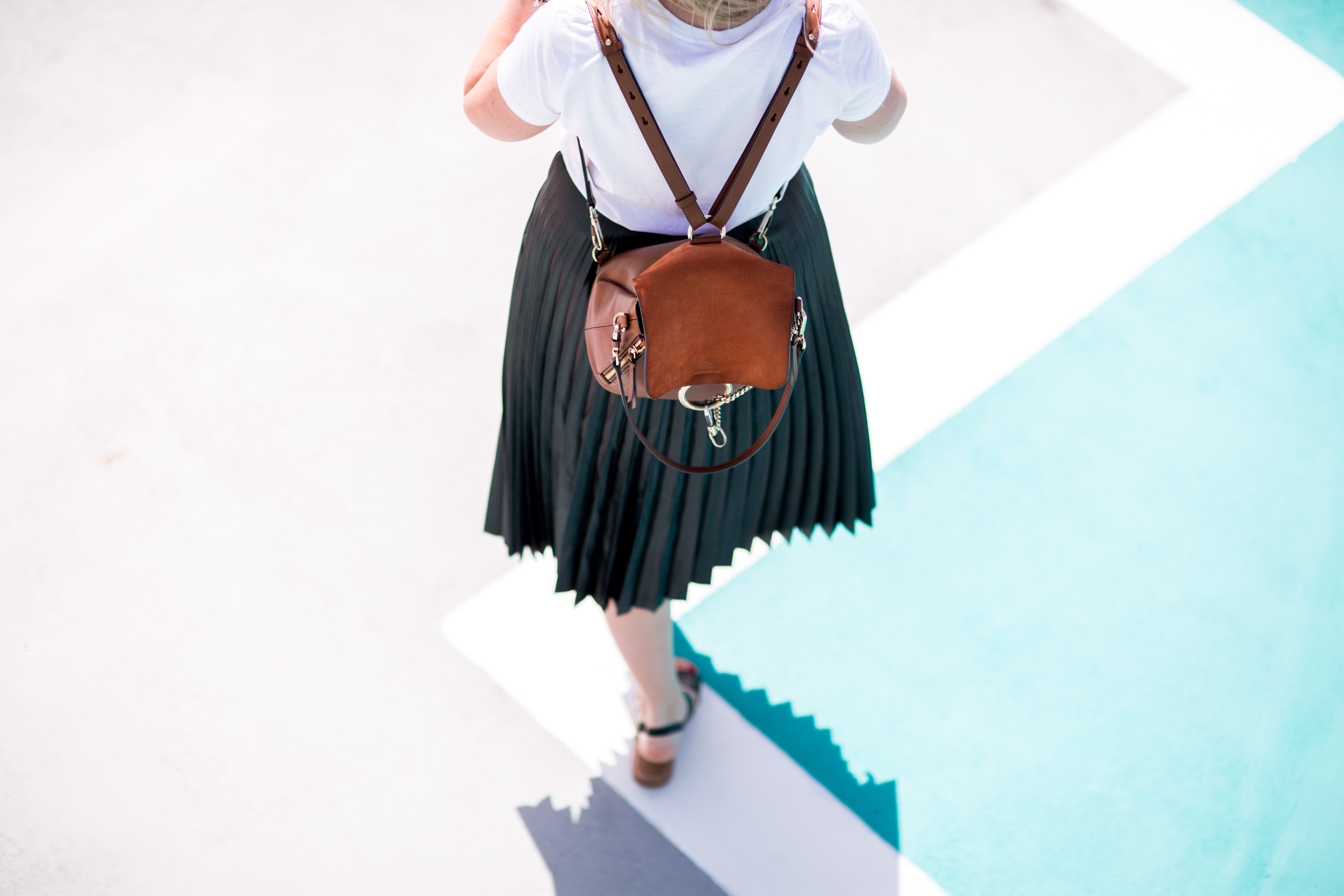 ---
SHOP PLEATED SKIRTS

---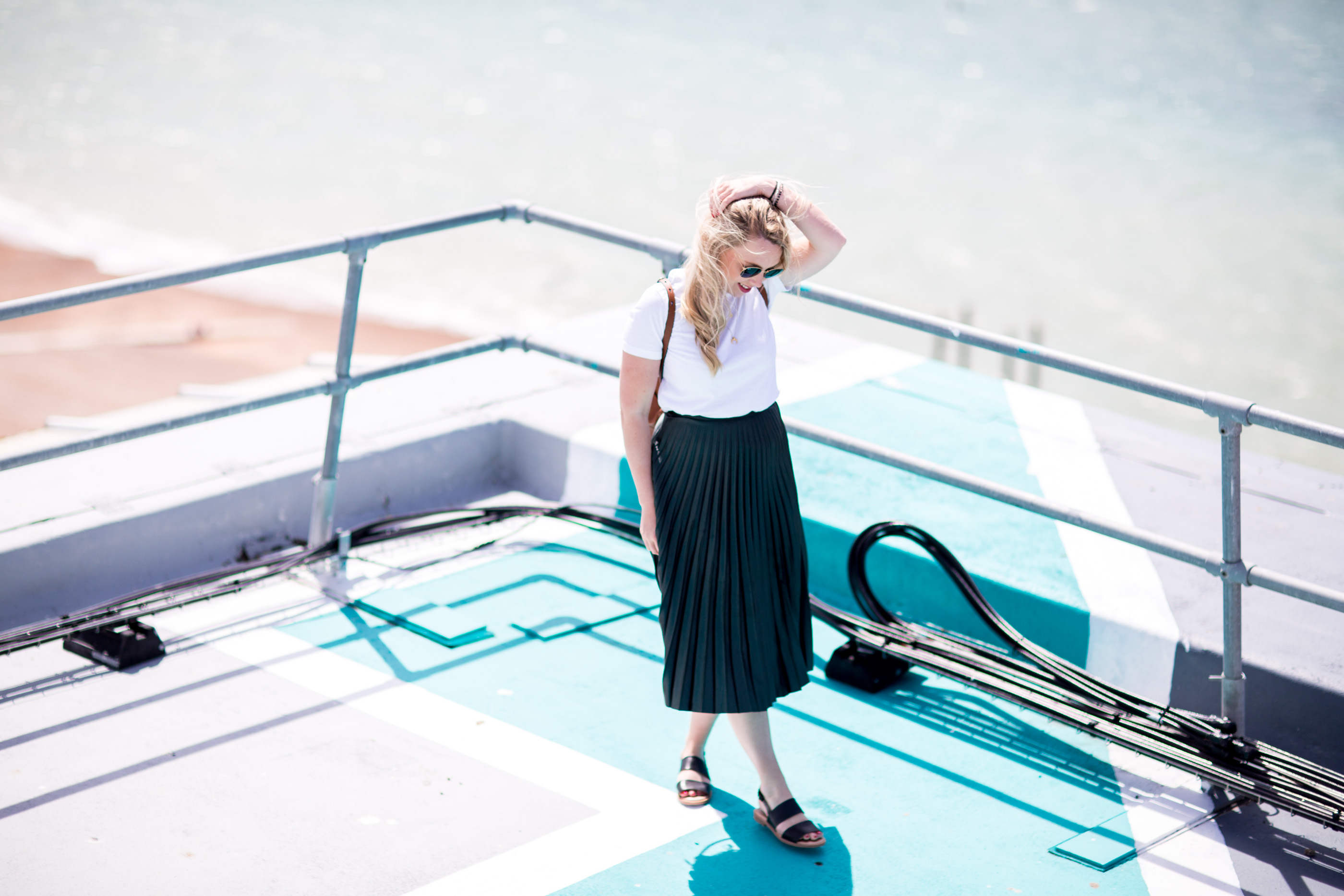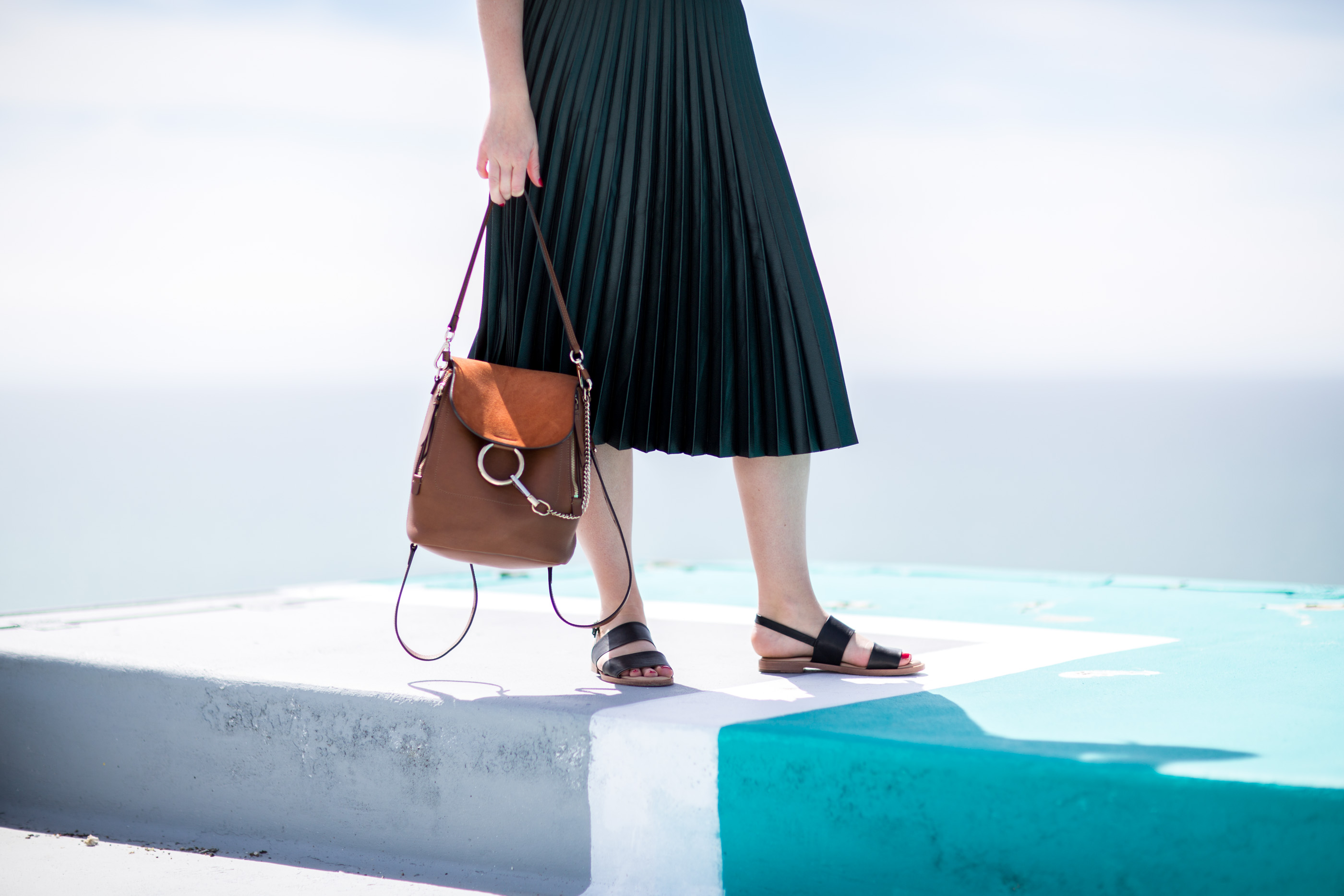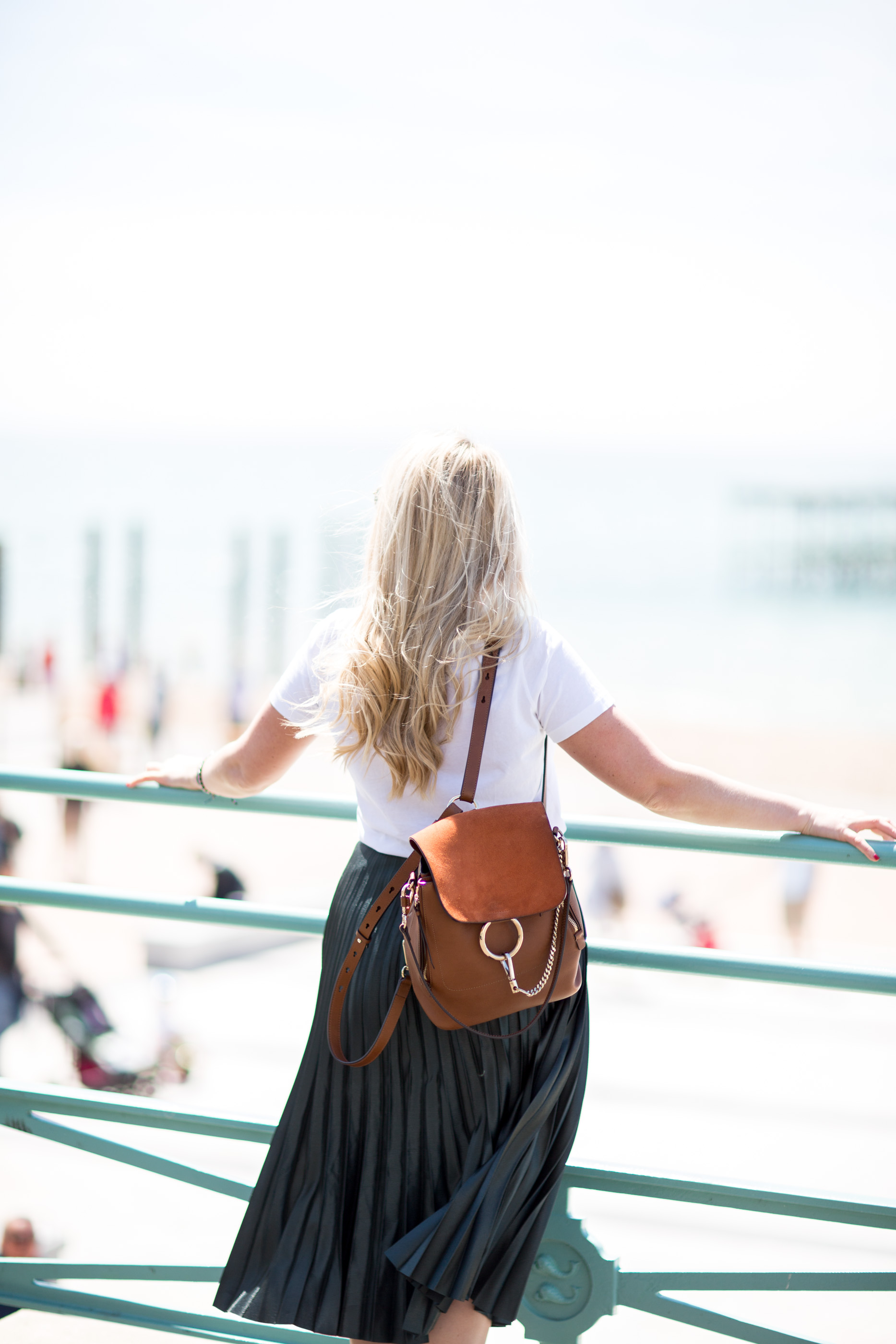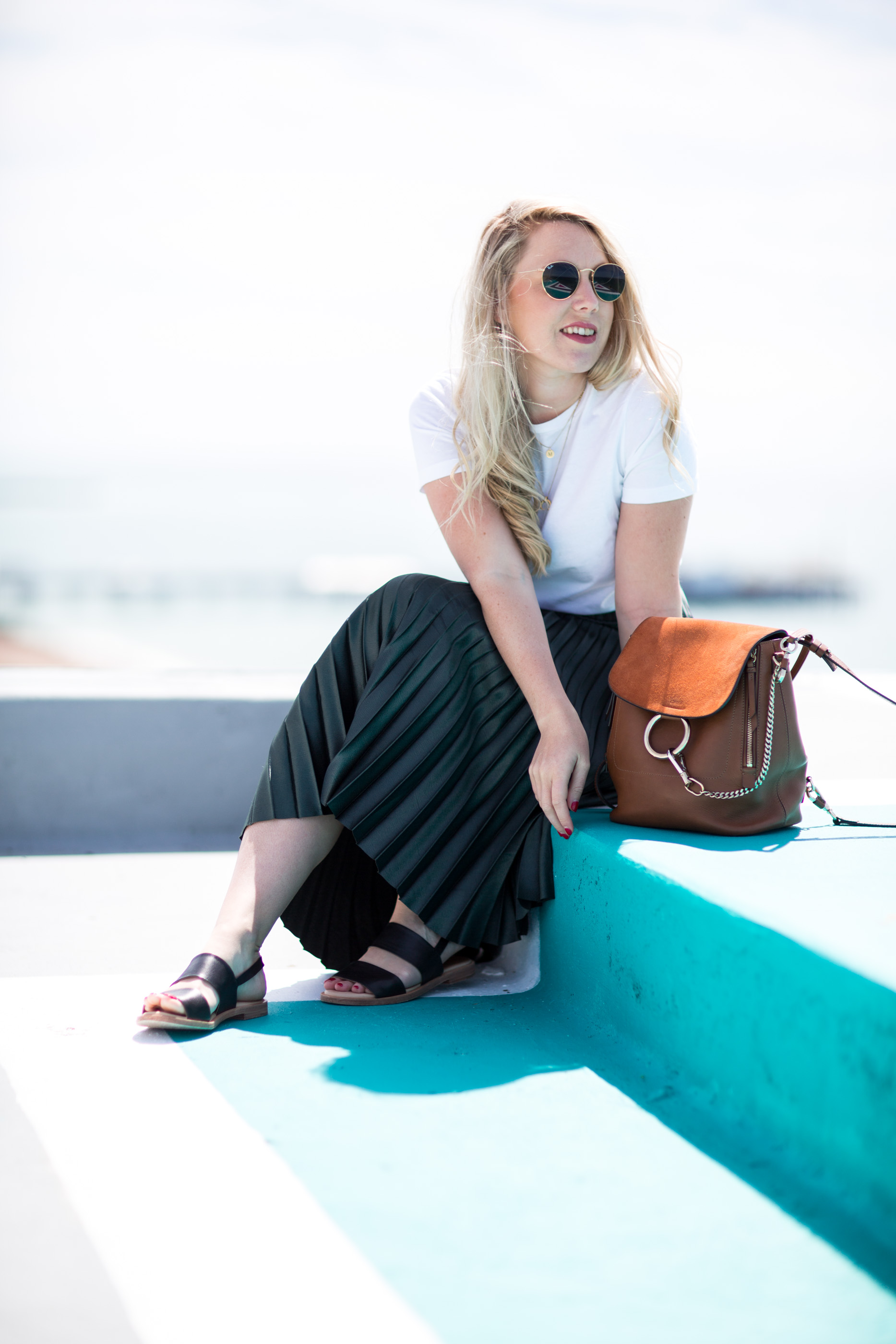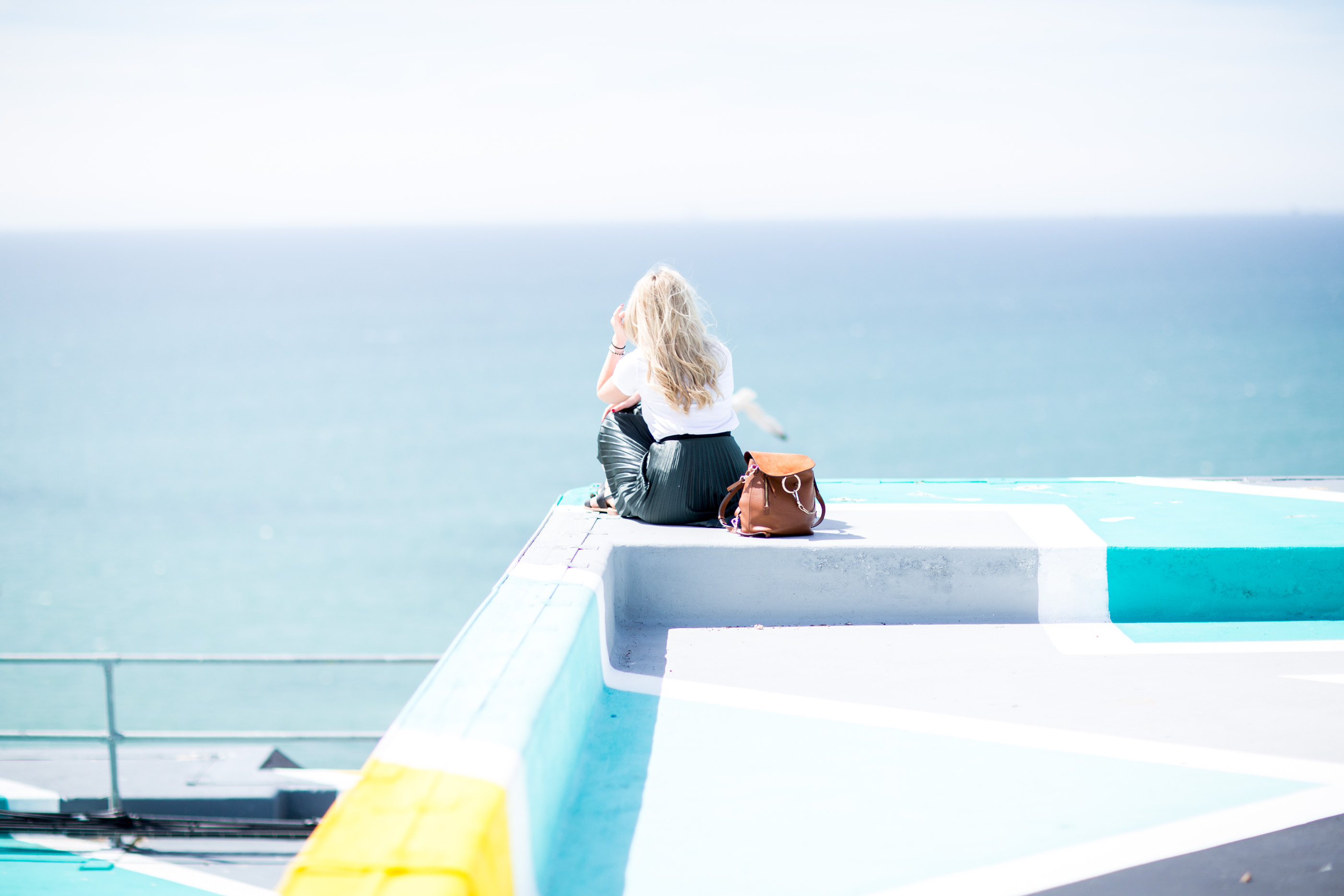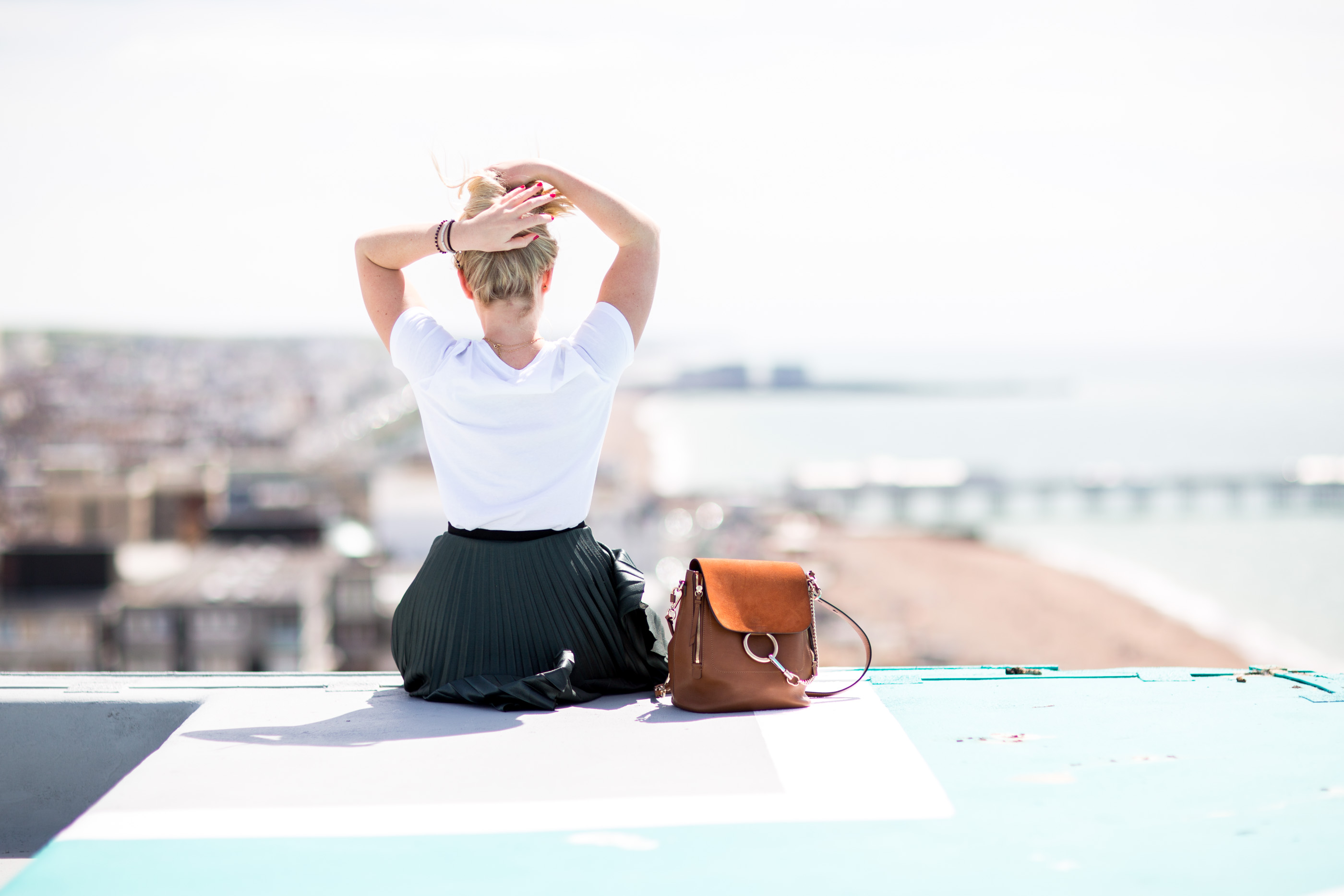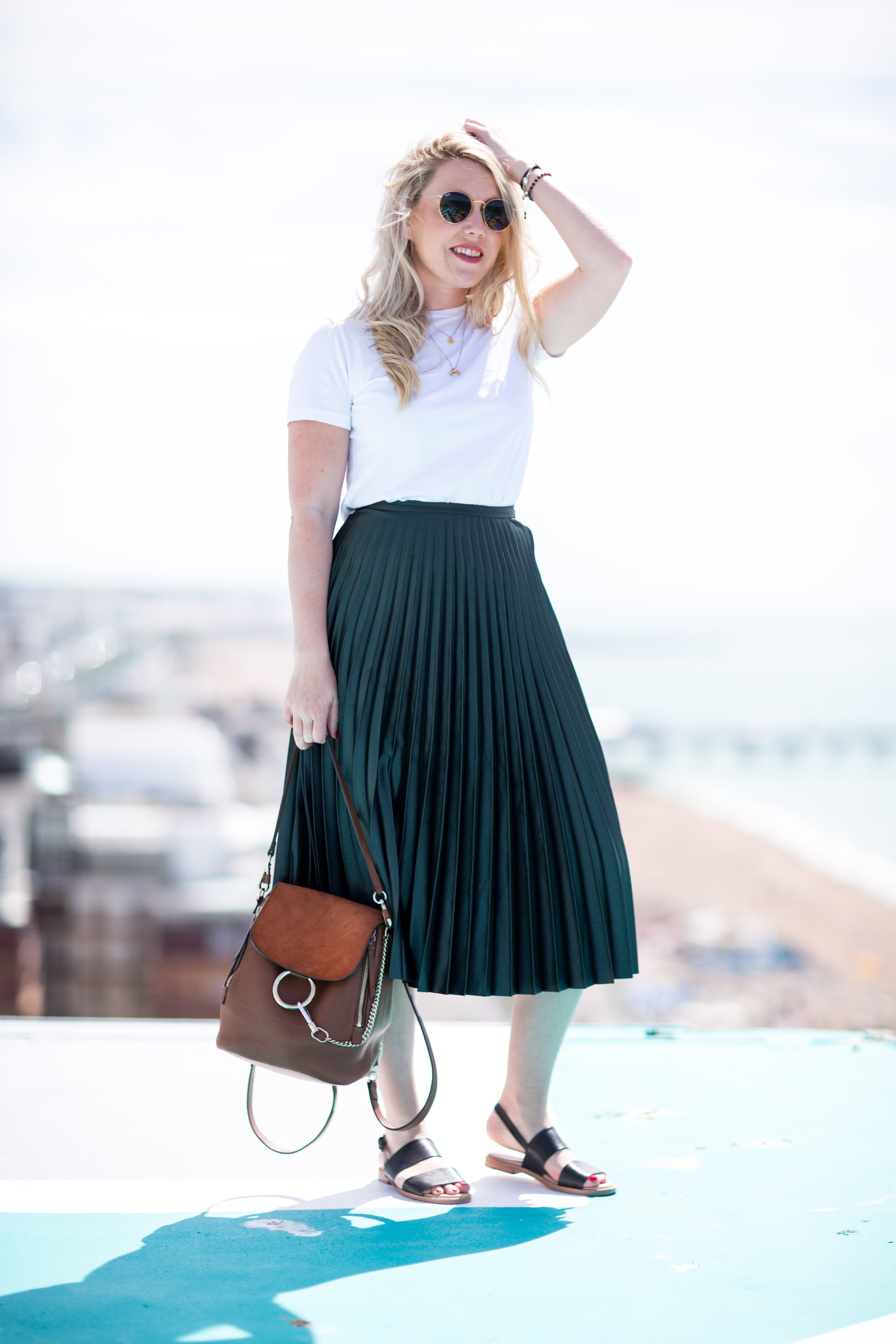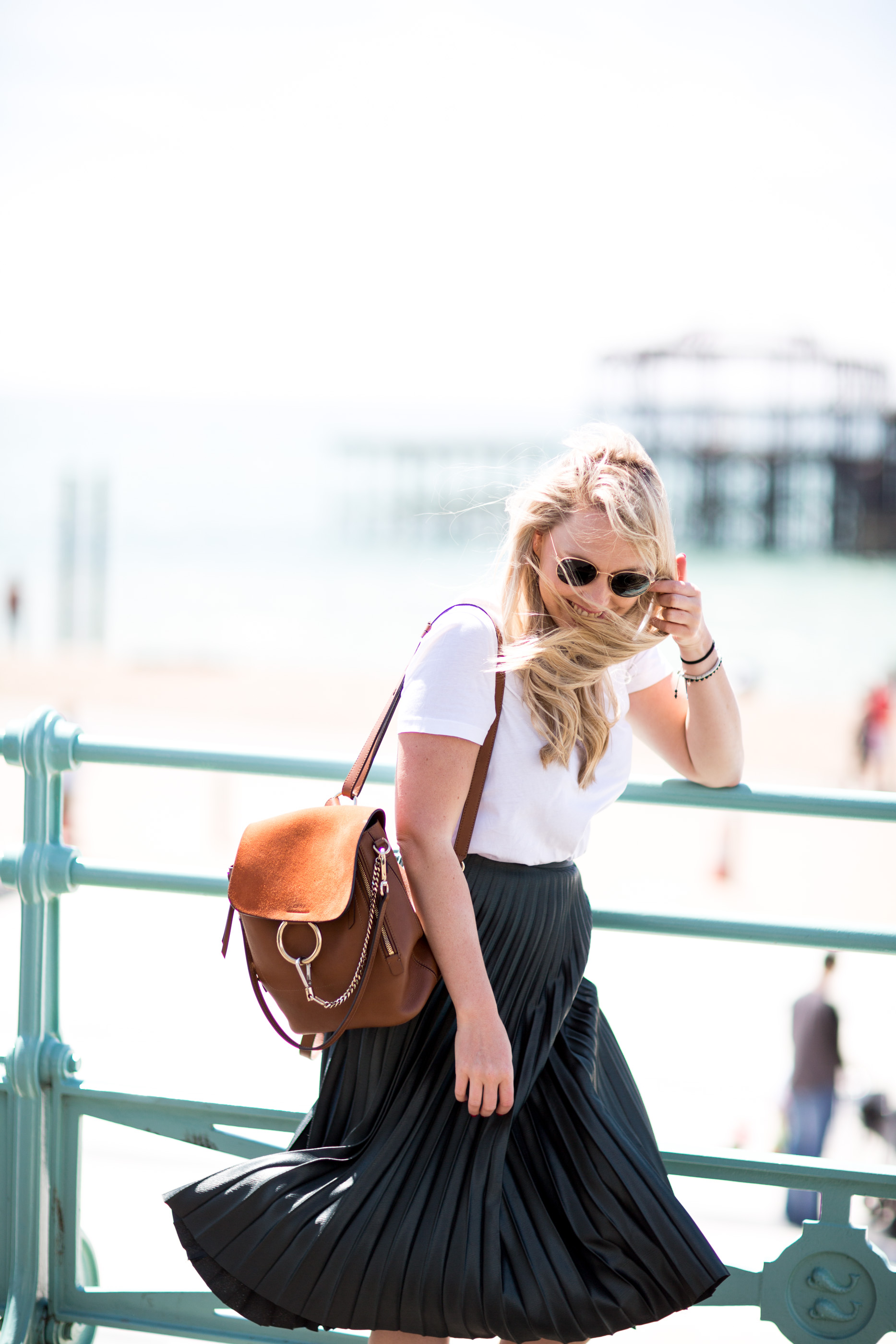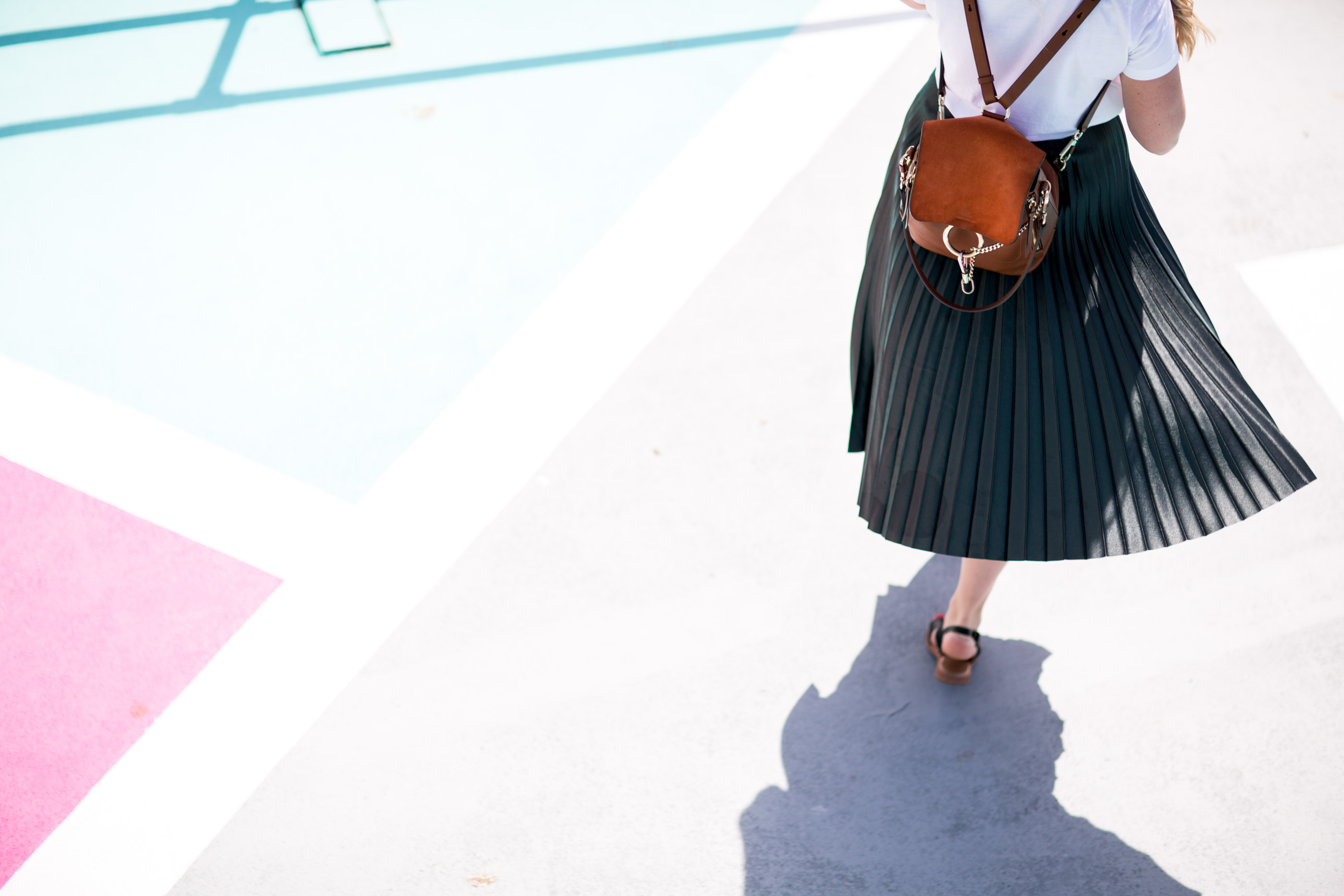 ---
WHAT I'M WEARING
. ZARA PLEATED SKIRT (OLD) . COS WHITE TEE . CHLOE FAYE BACKPACK . COS SANDALS .

---
I've got a few pleated skirts on rotation, a chic gold one for those special events, this metallic green one for a slightly smarter look (it's an old Zara number which sadly is sold out but i've linked an alternative above for you) and i'm loving this mustard yellow one right now too. Given the bold colour of this Zara skirt it looks fab styled with a simple white tee and either a basic leather sandal or a heeled pump for those special occasions.
–
What are your go to work wear outfits this summer?