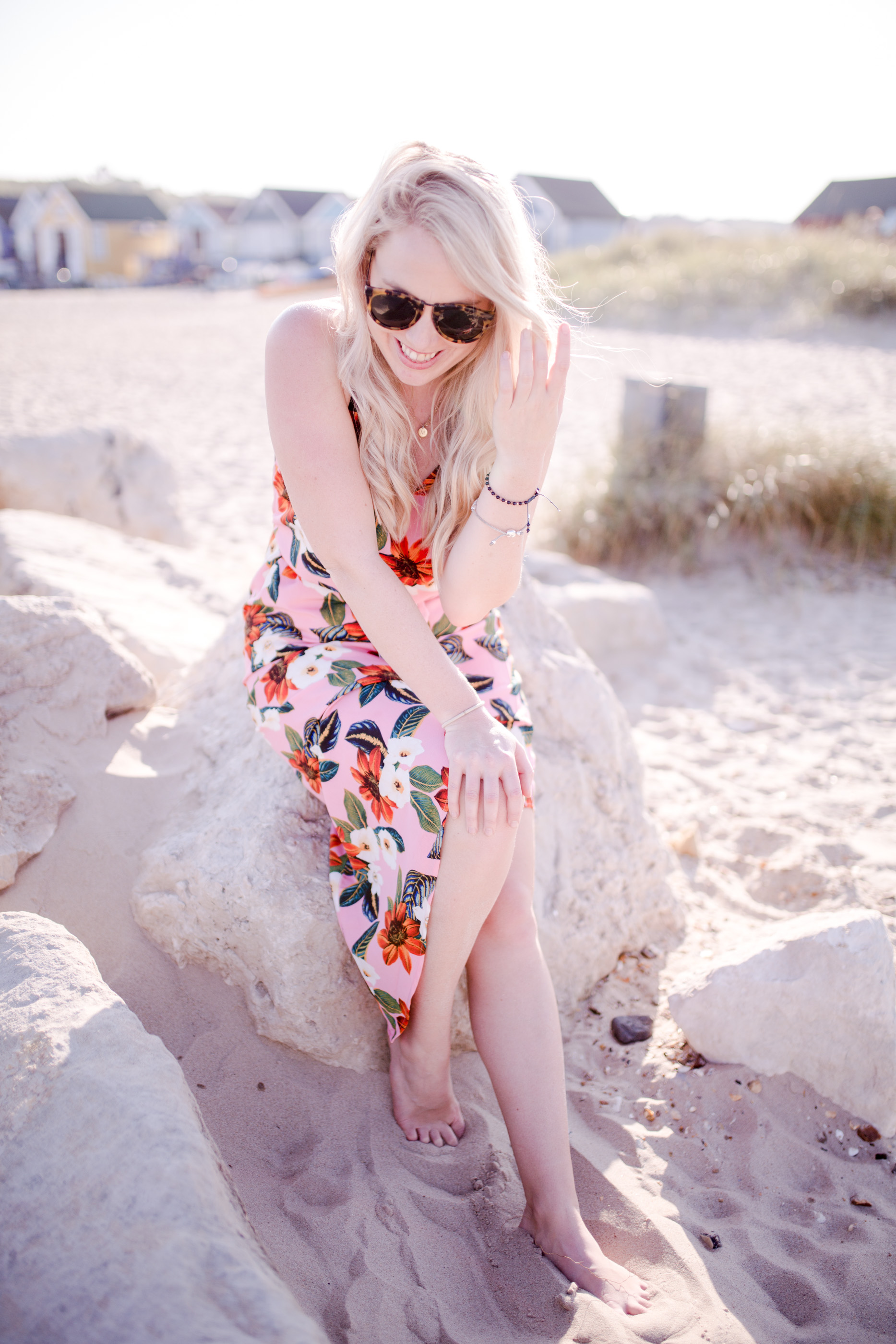 ---
THE LAST OF THE SUMMER WINE (I MEAN, DRESSES)
My Favourite End Of Season Dresses 
---
Tomorrow I fly to San Francisco for my first ever adventure in the city. The planning has got me seriously excited, not just planning what we'll see, where we'll eat and of course our home for the few nights we're there, but it's also got me excited for a summer dress revival and some sunshine again.
Of course the weather in San Fran at this time of year is not going to rival the burst of summer we had on the glorious bank holiday weekend. The 'one off' sunny weekend when I finally got to road test my new look printed asymmetrical dress (one that had been hanging in my wardrobe a good two months waiting for some sunshine) and when I took these sunset pictures in between a beach picnic & dinner in our favourite seaside cafe in Mudeford.
No it's not likely to be nearing thirty degrees nor include sandy beaches & whimsical pictures (hold that, it definitely will include whimsical shots at Golden Gate Bridge), but what my trip to San Fran most definitely will include is a whole array of (new) dresses which i've been picking up across the last few weeks & saving for the big trip!
---

---
SHOP MY LOOK & MY NEW BUYS
. NEW LOOK DRESS . KAREN WALKER HARVEST SUNGLASSES .

---
It's not the best way to spend your pennies before a special break I know, but there have been too many pretty frocks for me to refuse (I mean who could say no to this, can't wait to wear it in San Fran) & to be honest I've come to over rely on the easiness yet beautiful style that a maxi or midi dress creates so effortlessly. They're versatile and easily styled day to night, light weight, comfortable, chic & perfect for days spent strolling around the city or chilling on the beach!
Some of the new dresses i've picked up (you can see & buy them in the shop edit above) are also perfect for the transition into Autumn when I'm back home – the perfect excuse I felt. Styled with a classic ankle boot & a warm jacket it's the perfect everyday winter look too! But for now, the last of the summer sunshine & a little floral pink number to warm your bones …
–
What do you think of my latest buys? And of course this New Look number too (it's a real bargain too)?