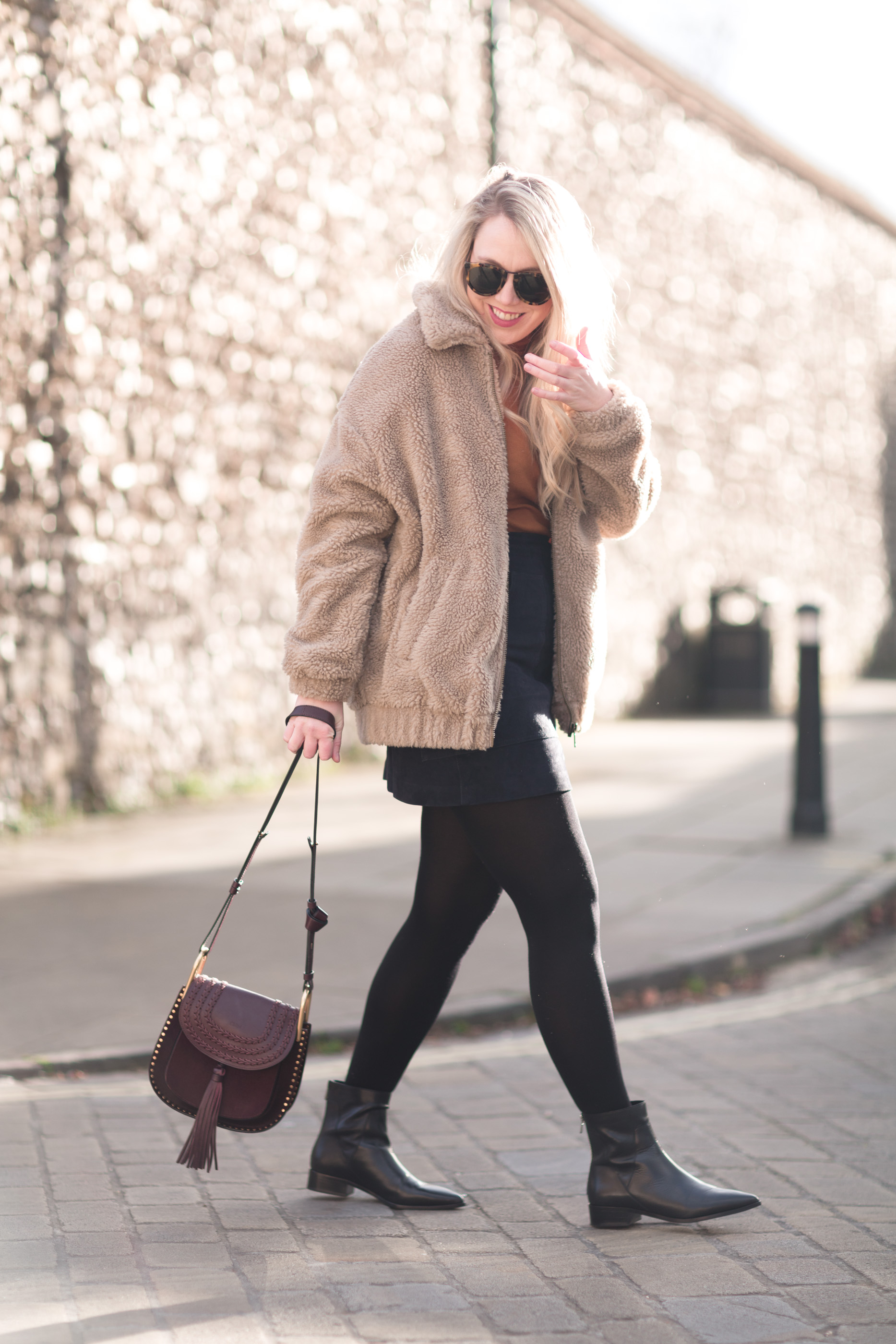 ---
STYLING MINI'S THIS AUTUMN
Mini, Short, Cropped, Tiny, Petite et al
---
I typically tend to reserve my mini's for winter these days, the flesh showcase is too much in the summer, but with the safety of some super thick black tights, mini's are back on the agenda come the colder seasons.
When I look back at clothes I wore, even season upon season, I surprise myself I pulled them off without tights or styled in whatever guise I did. It's almost a wistful reminiscence that at one point my thighs and butt weren't so protruding that I could wear such items and maintain my modesty. But in part it's a surprise I ever thought it was a plausible length to wear to work or out in public.
Maybe it's age. Maybe it's my size … which by the way is not something I'm happy about right now. but that's for another time.
For today, it's bringing minis back (please ensure you read that as if it's sung by Justin Timberlake) in a way that it's not only seasonally appropriate but also modestly appropriate too!
---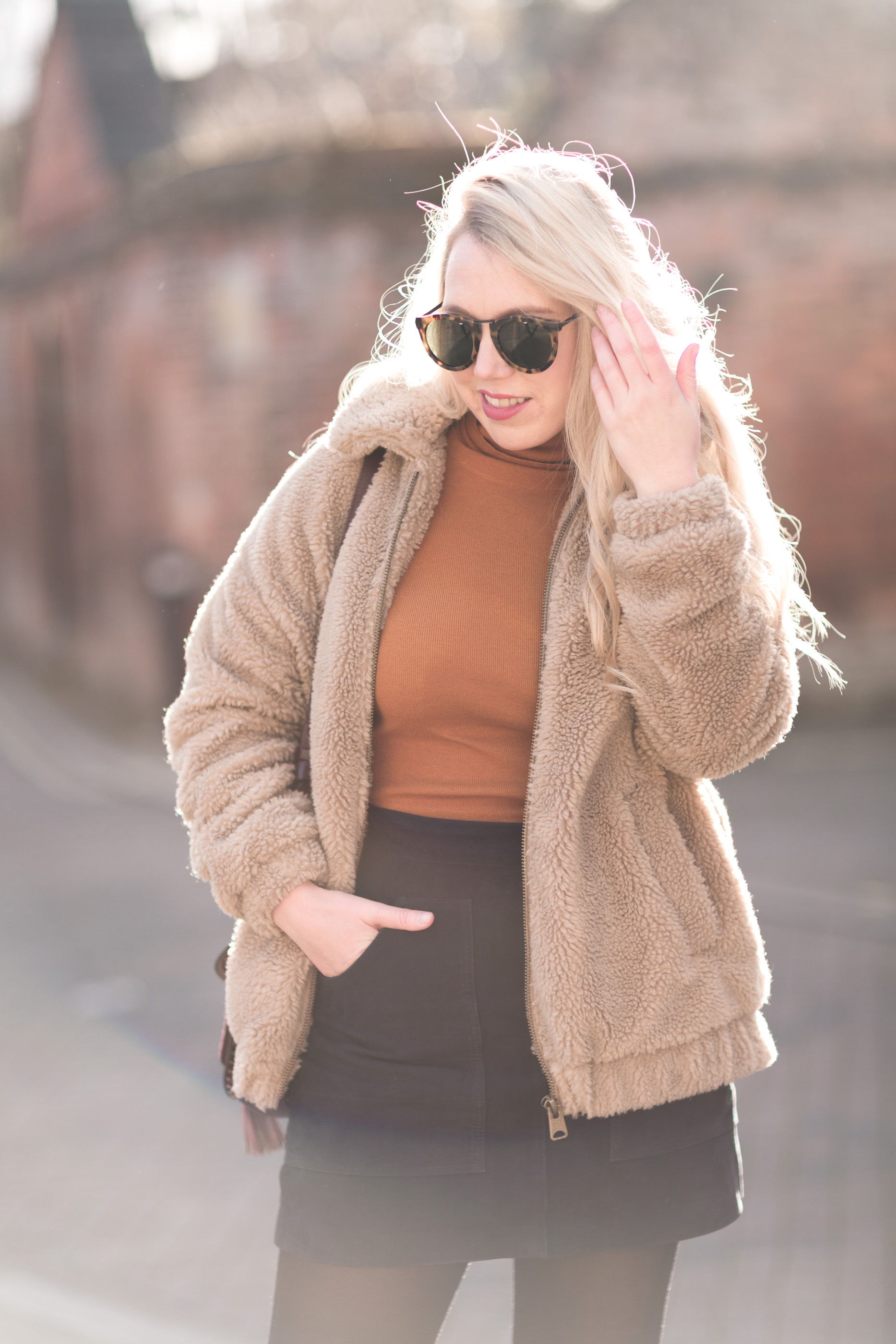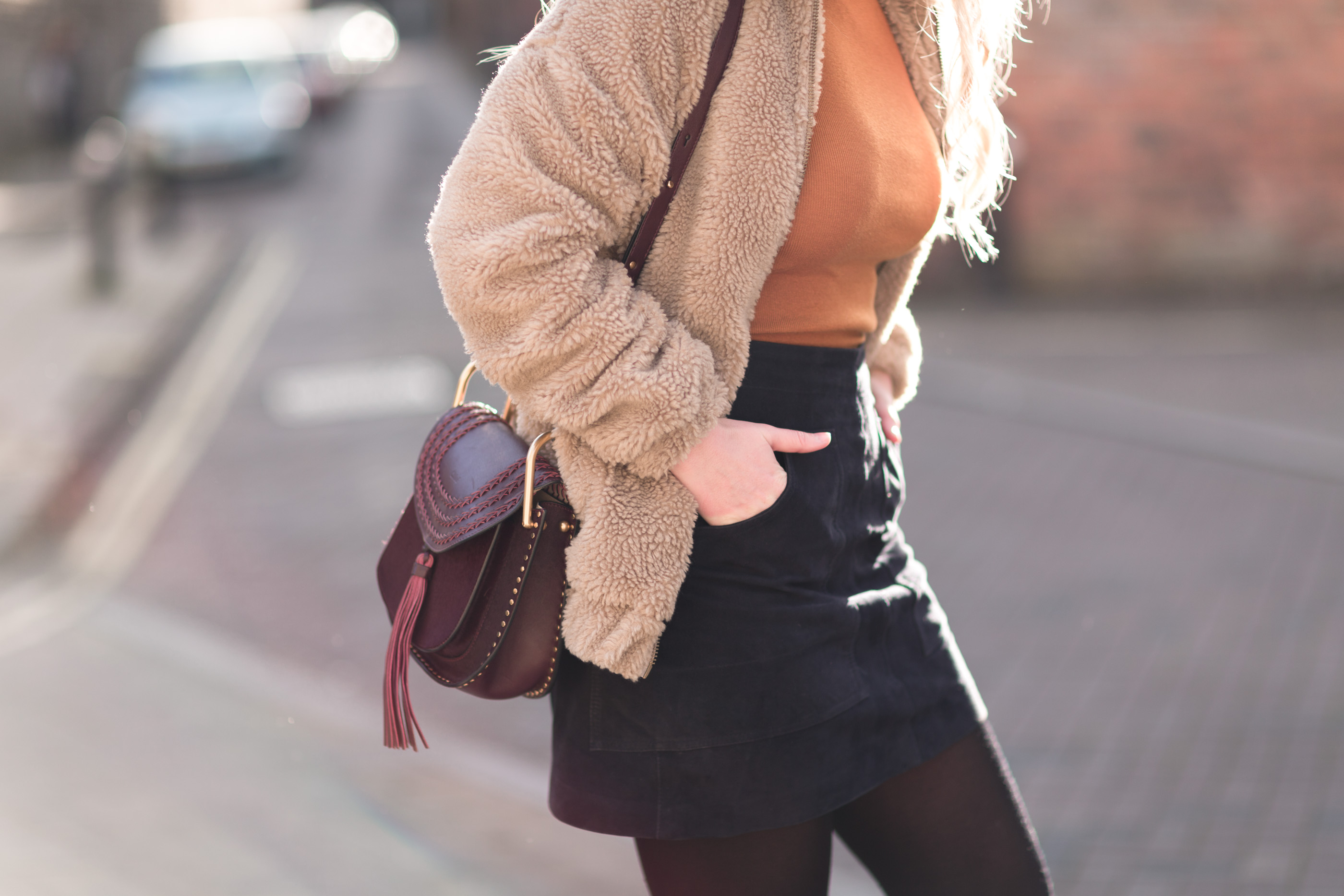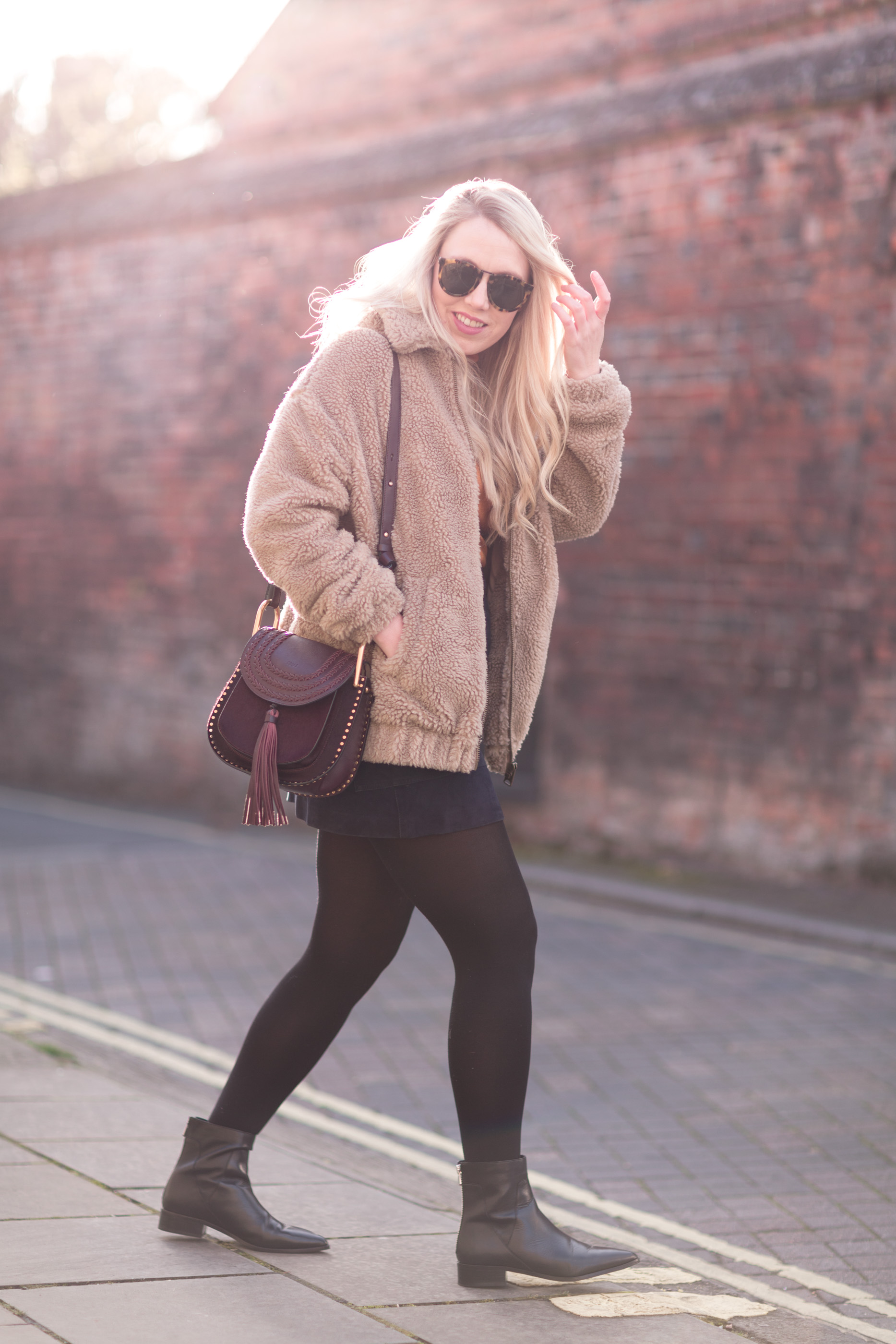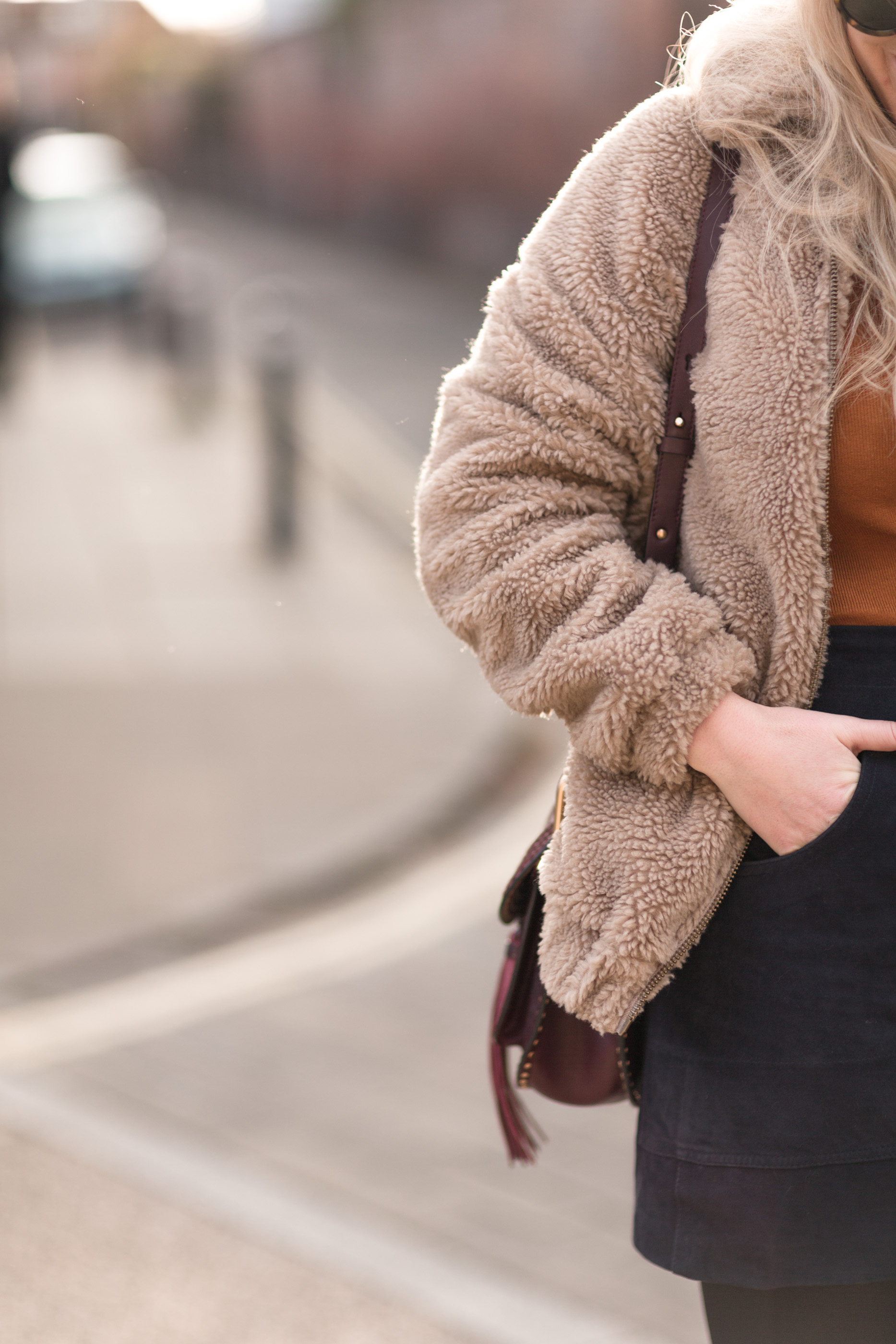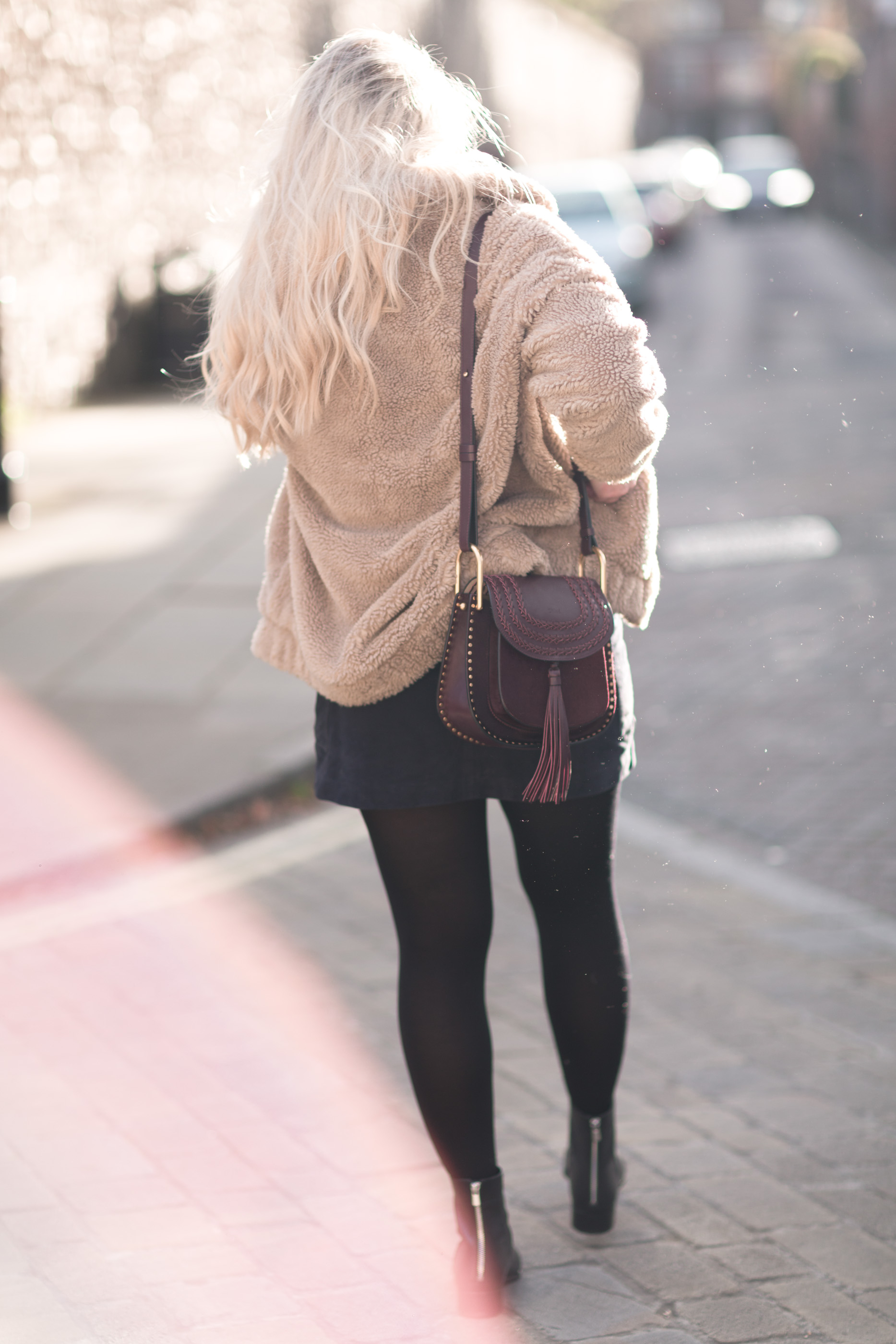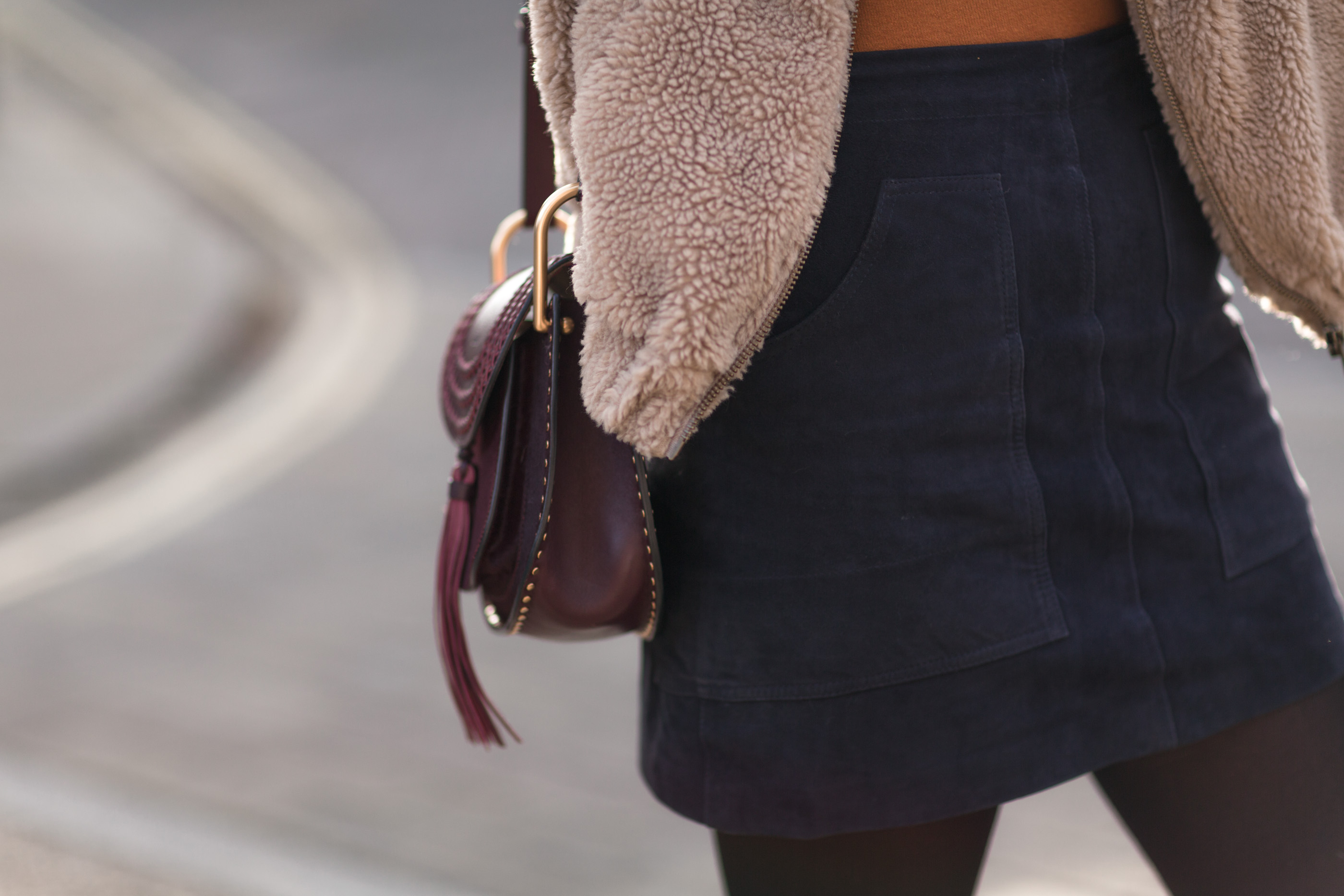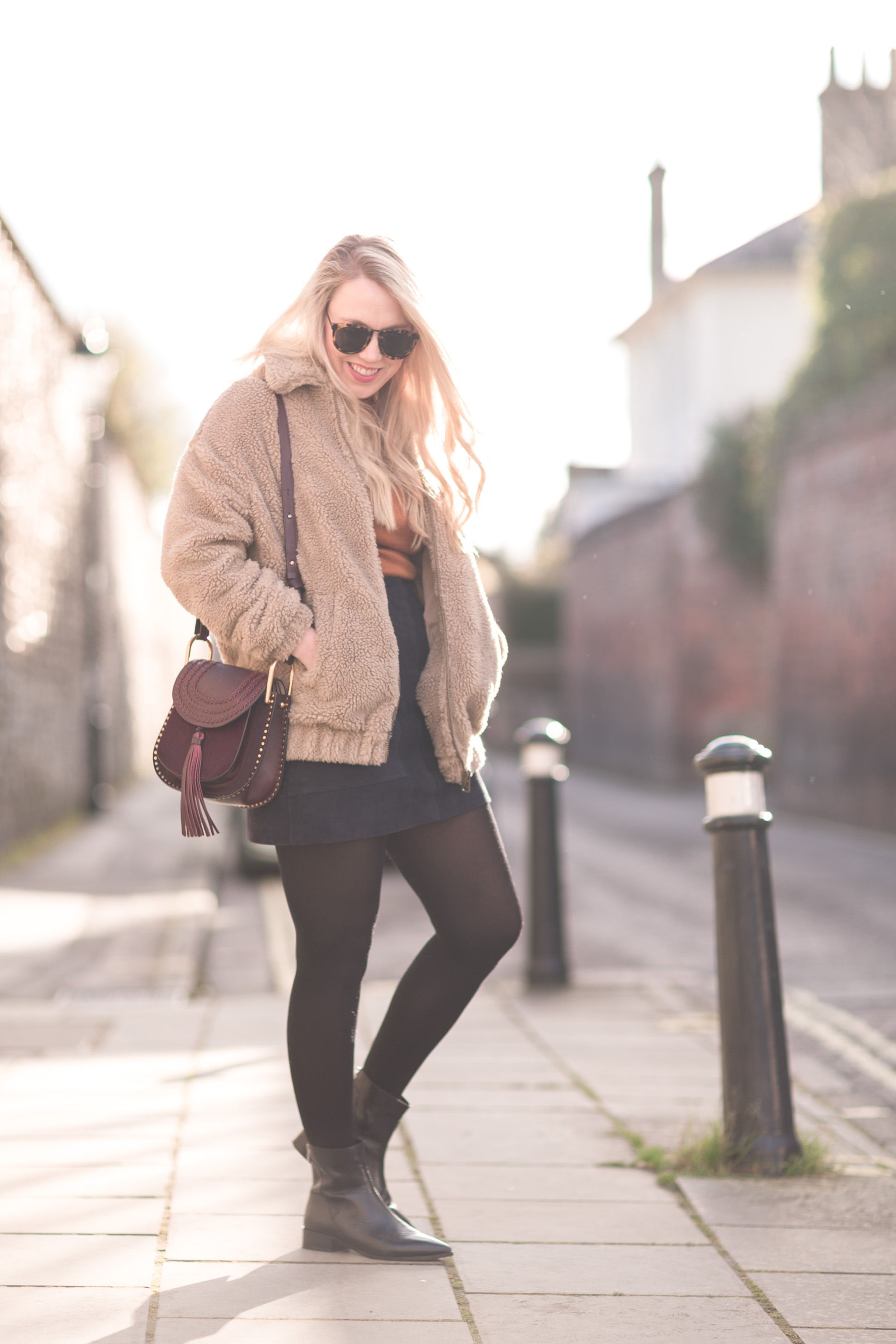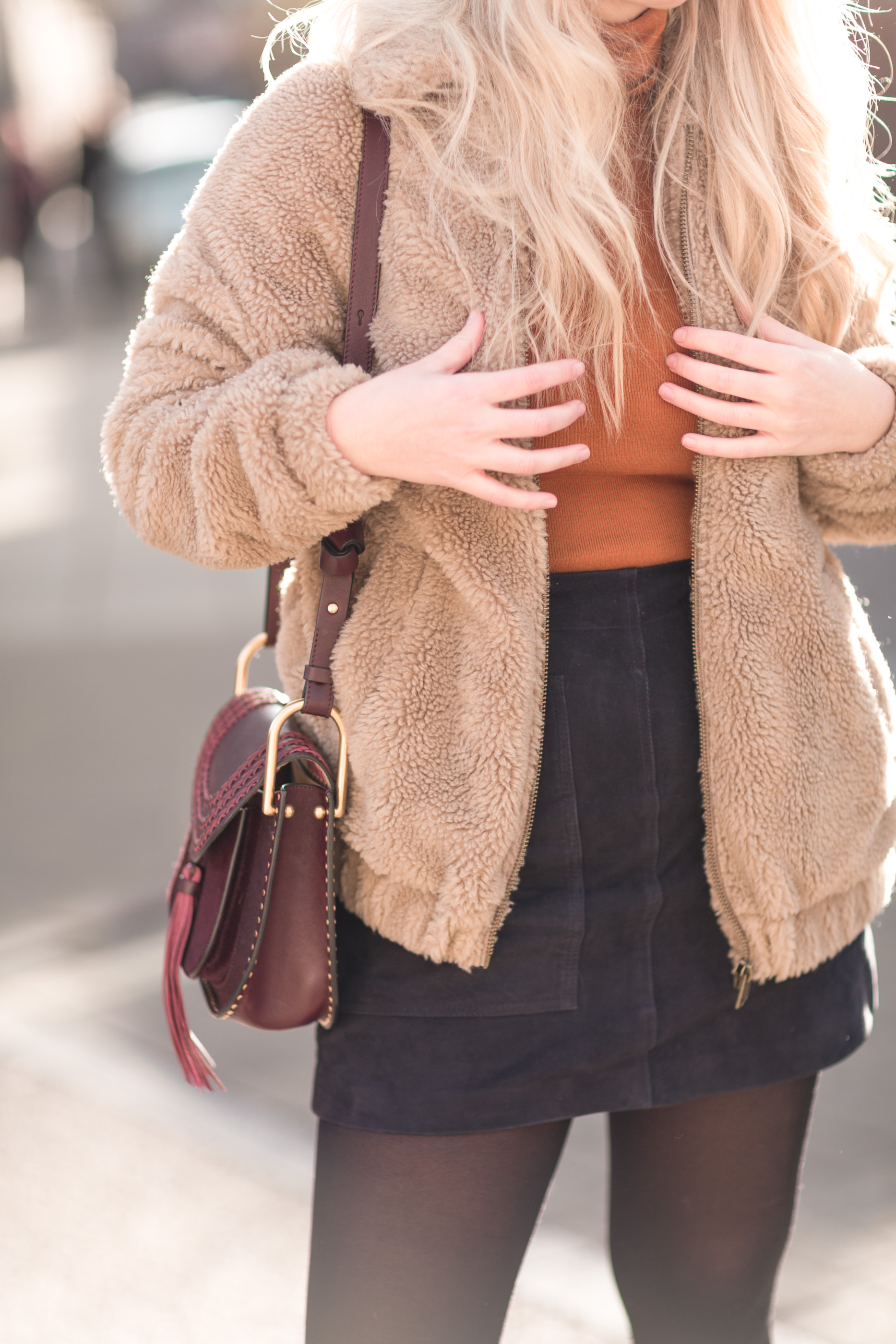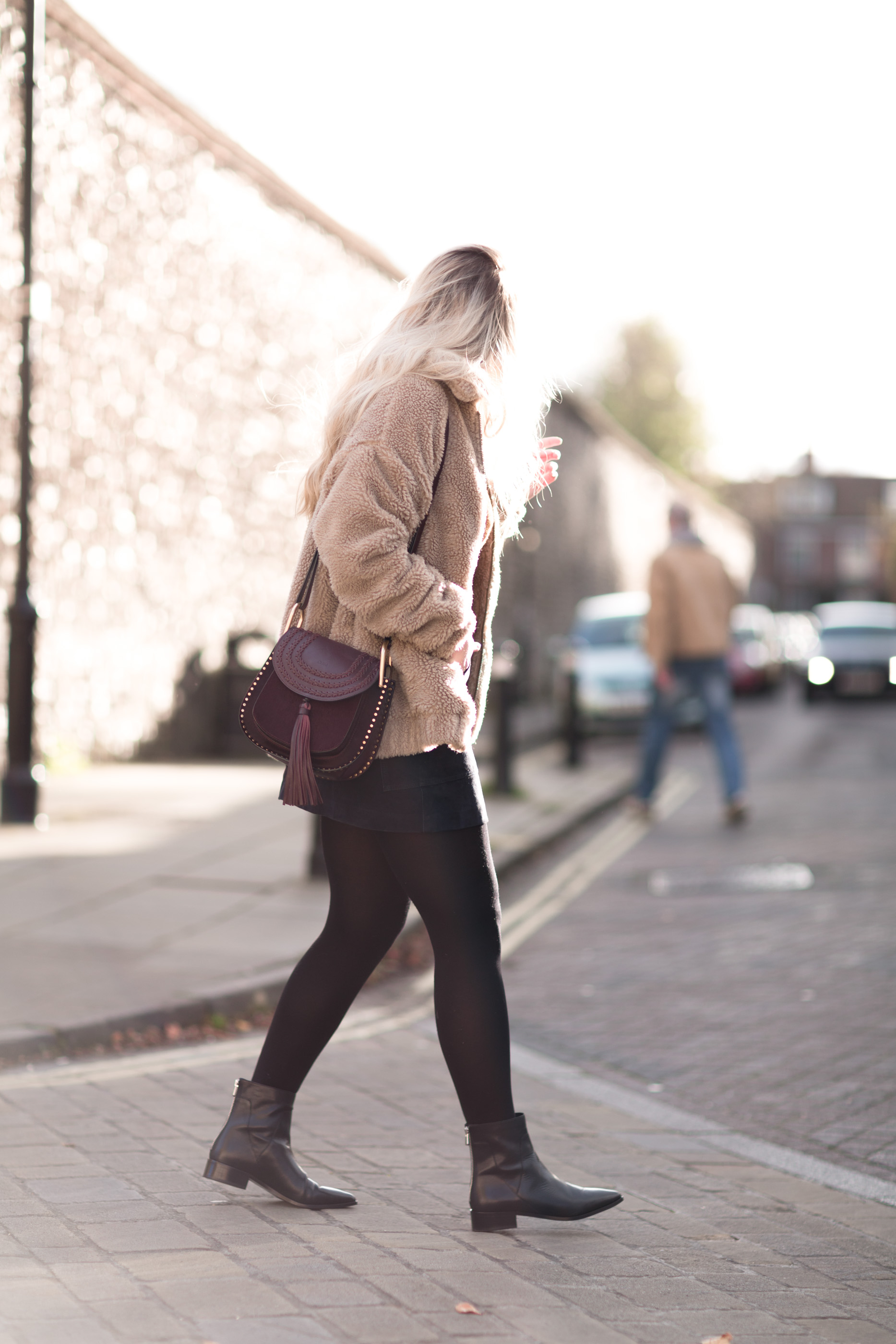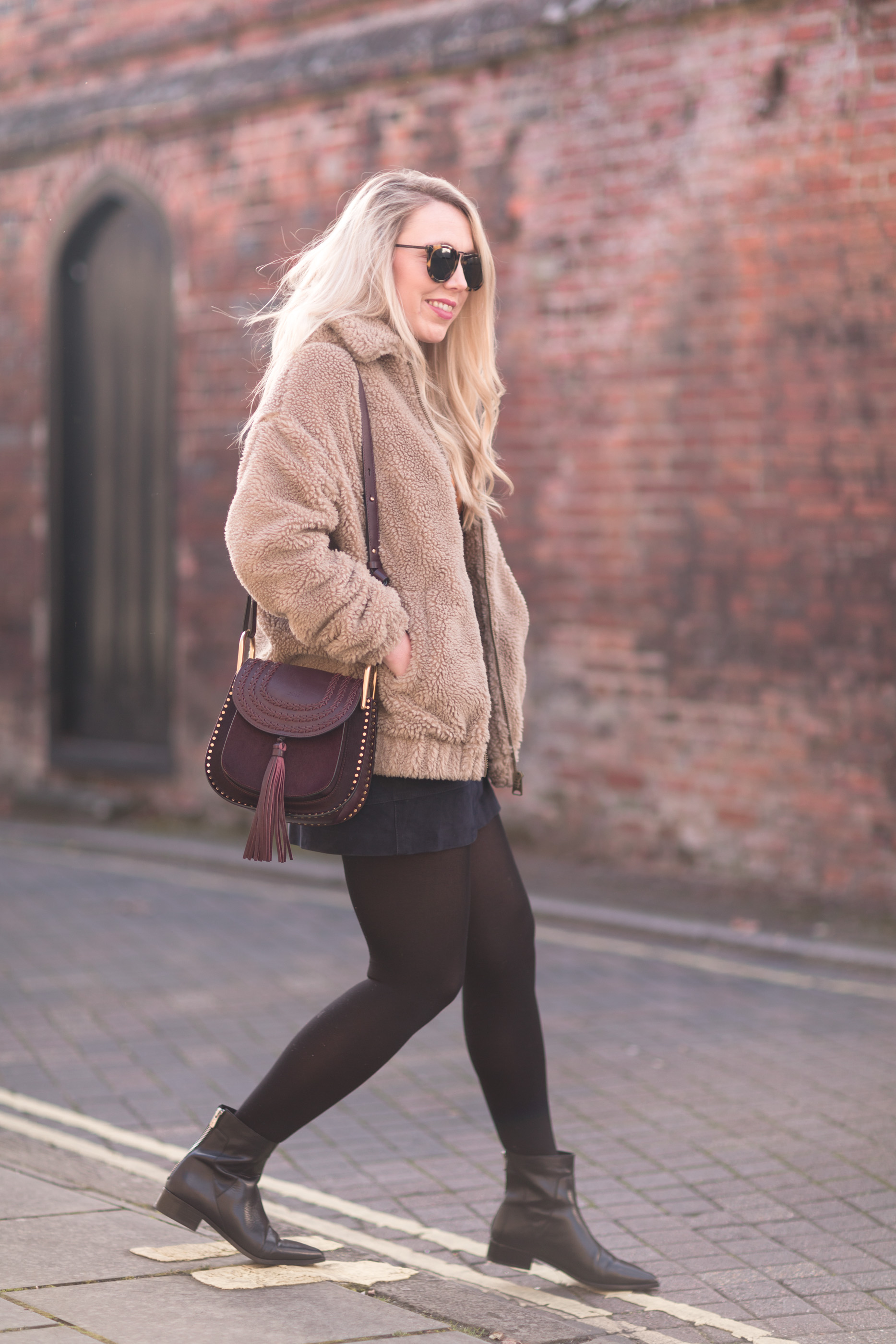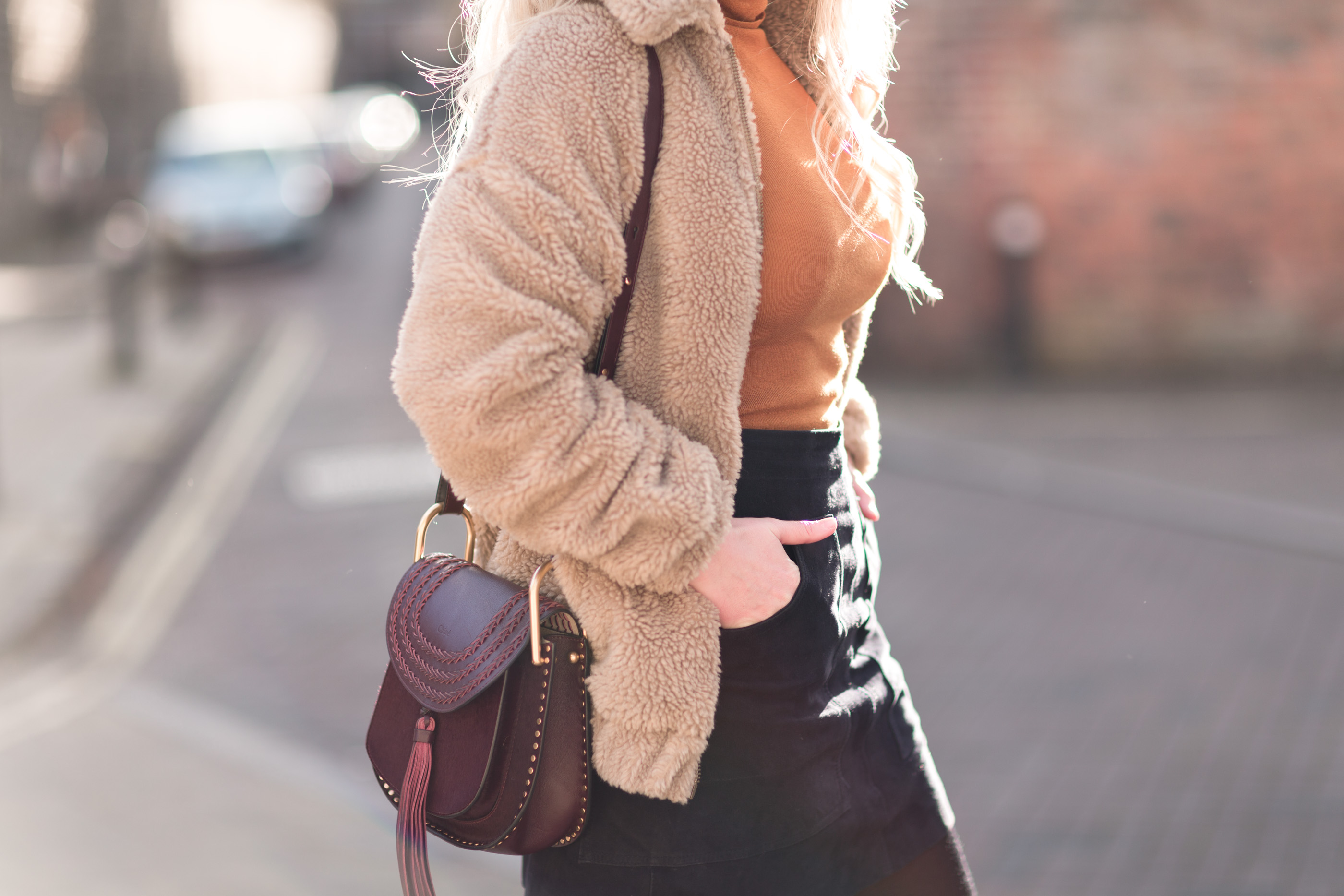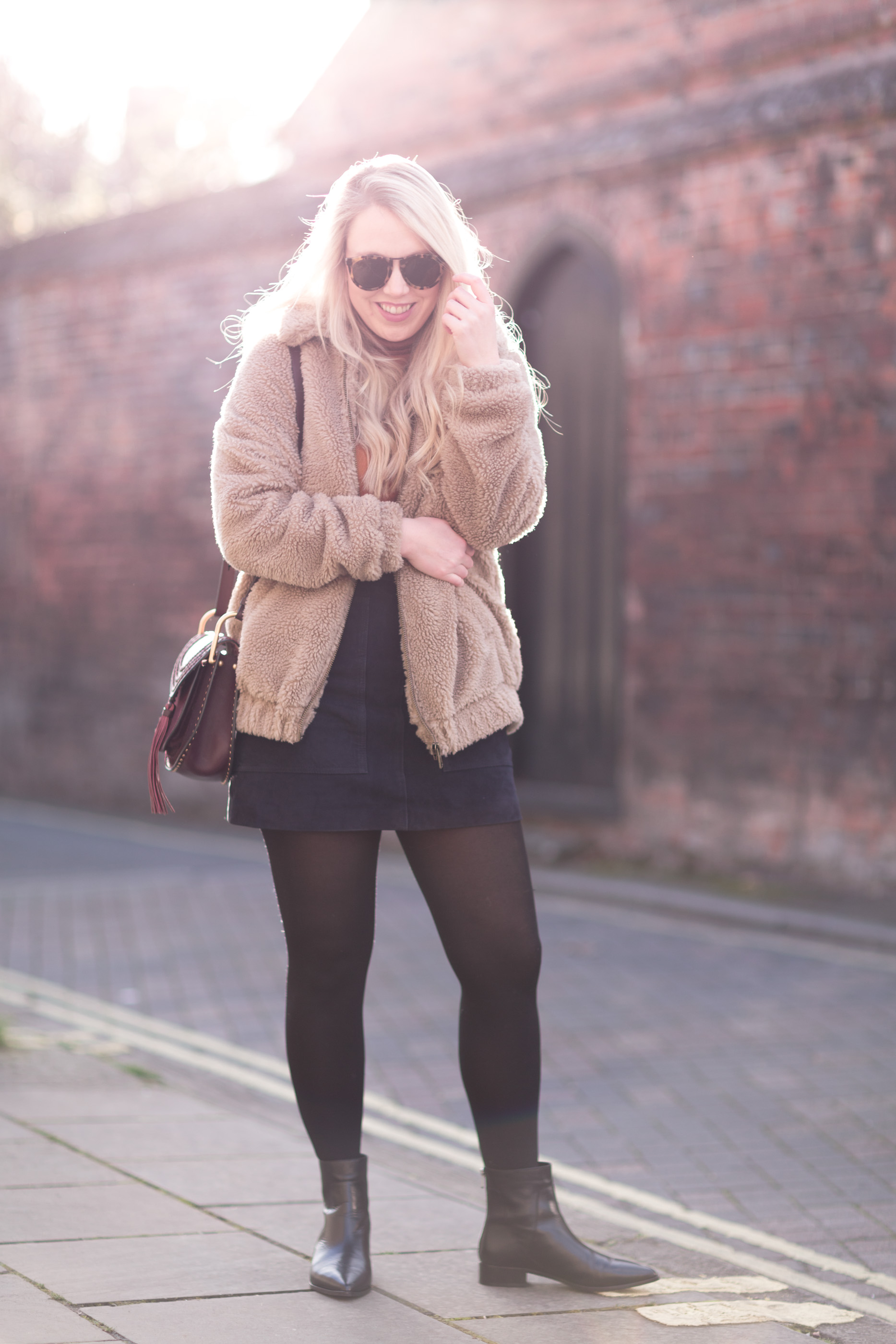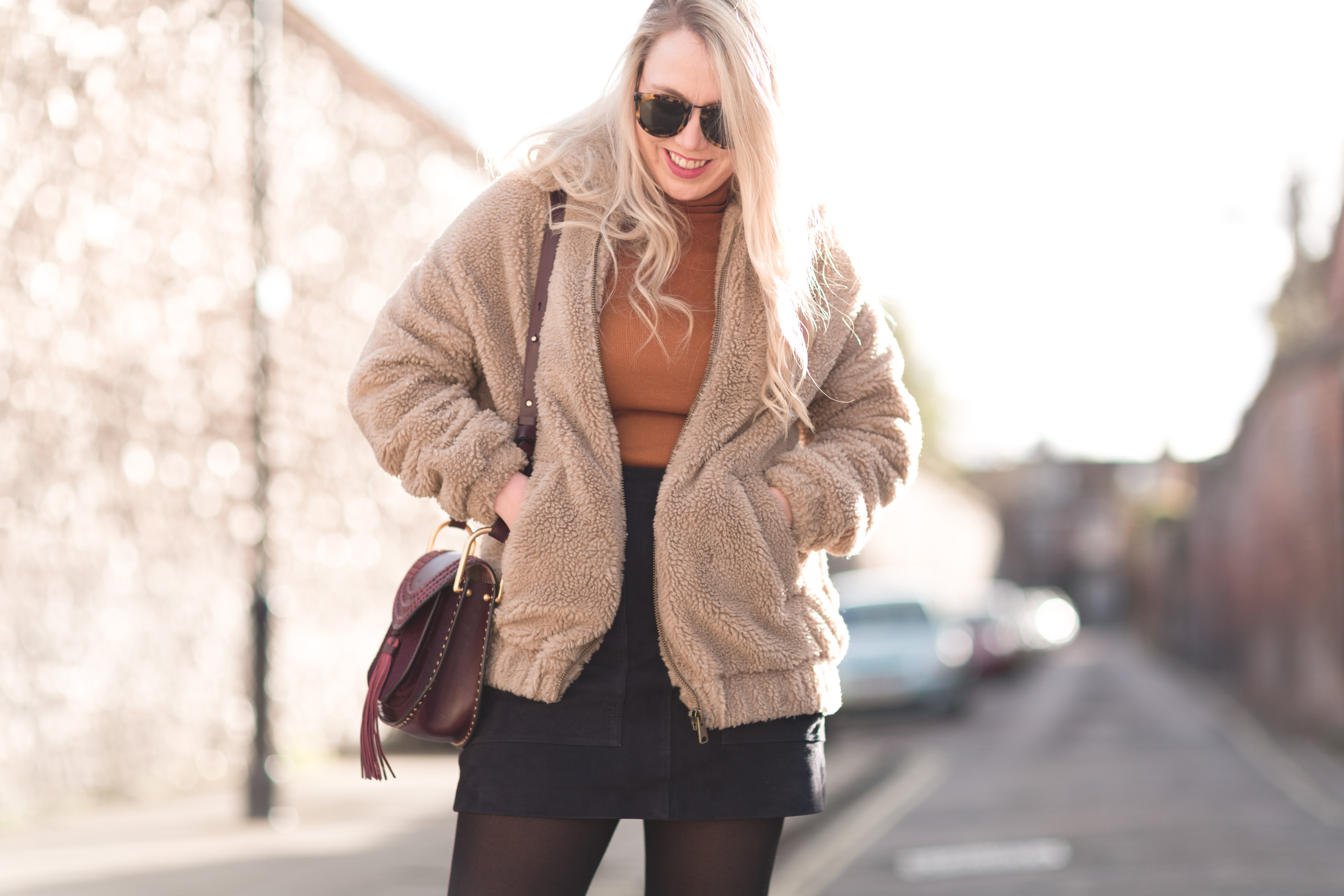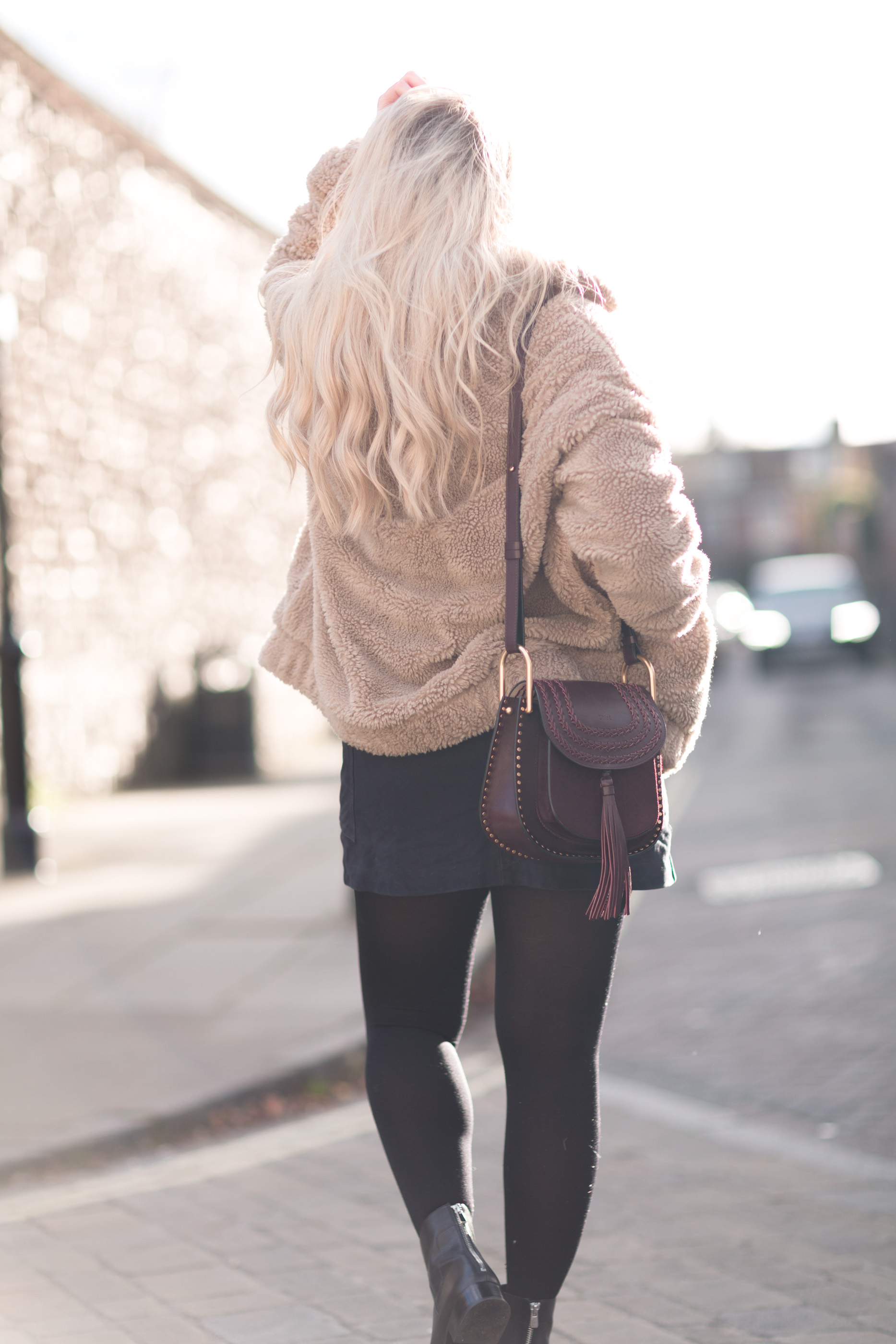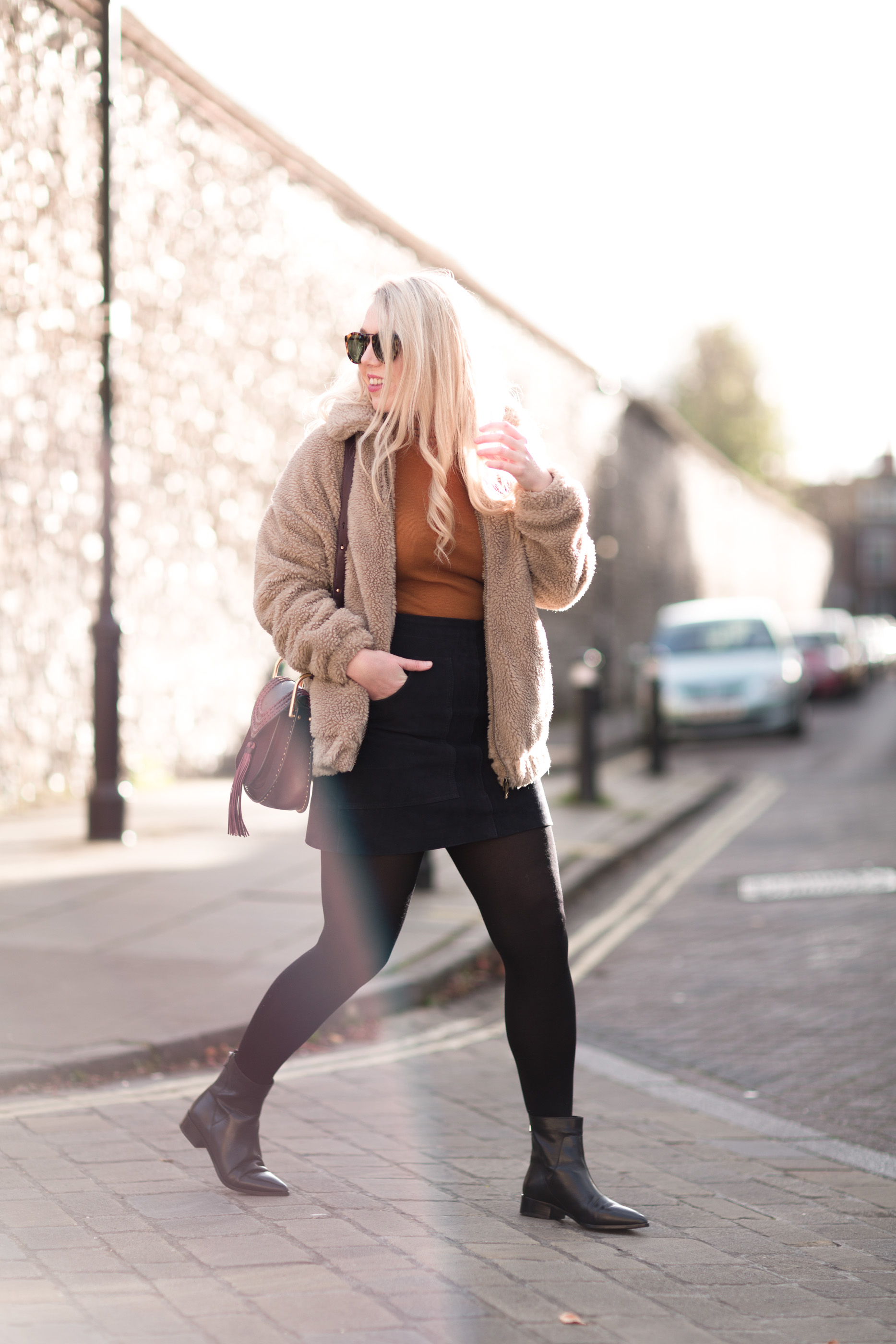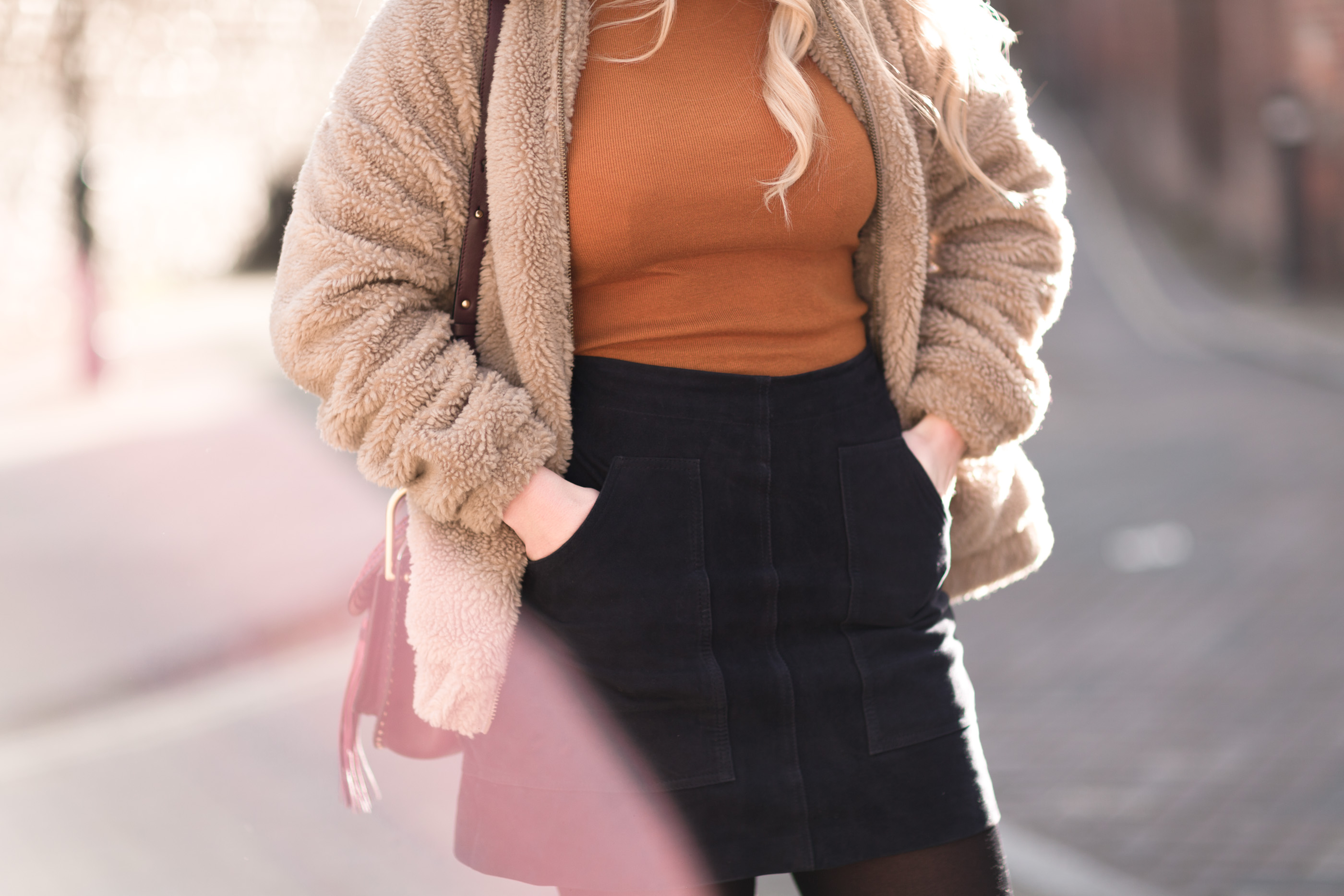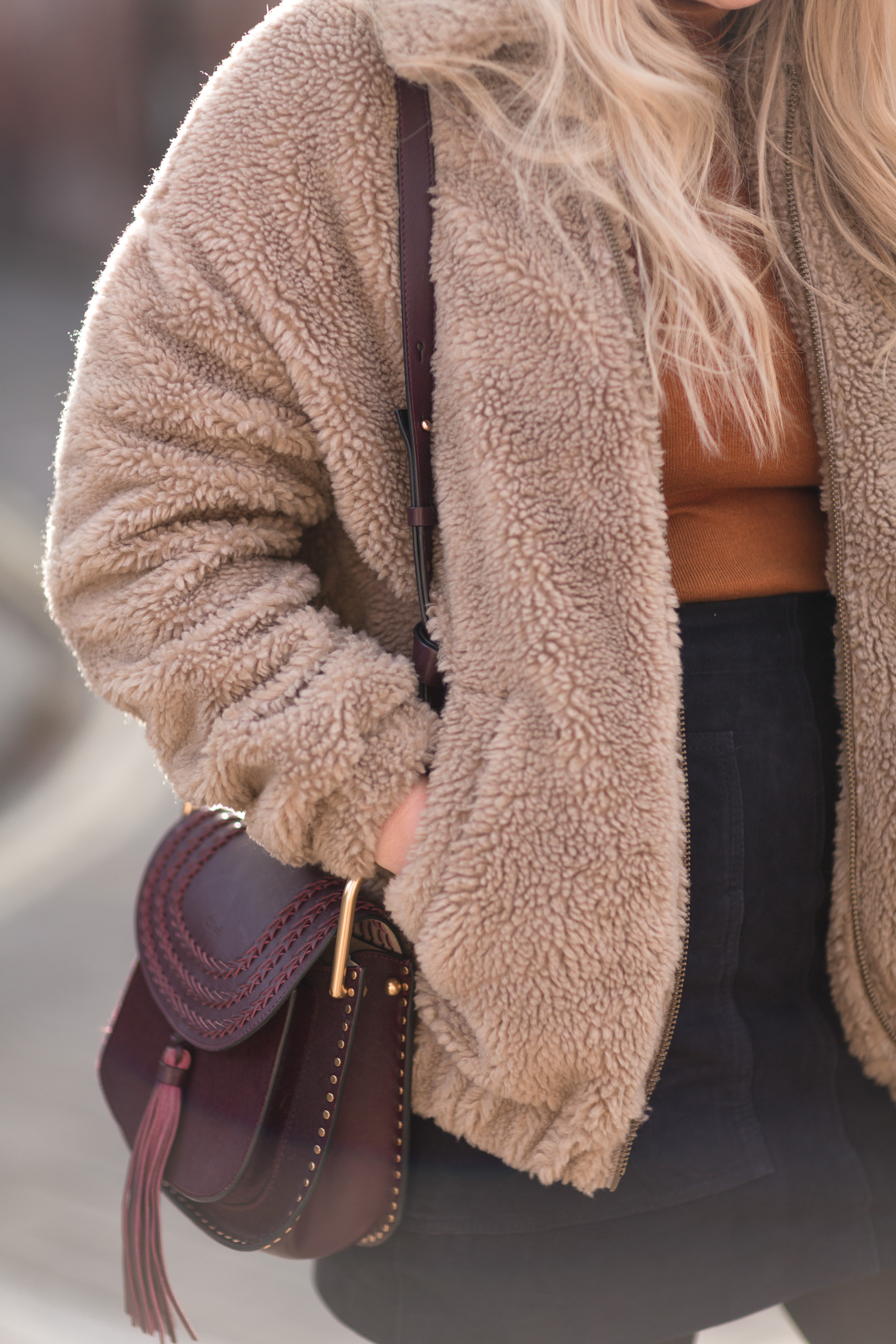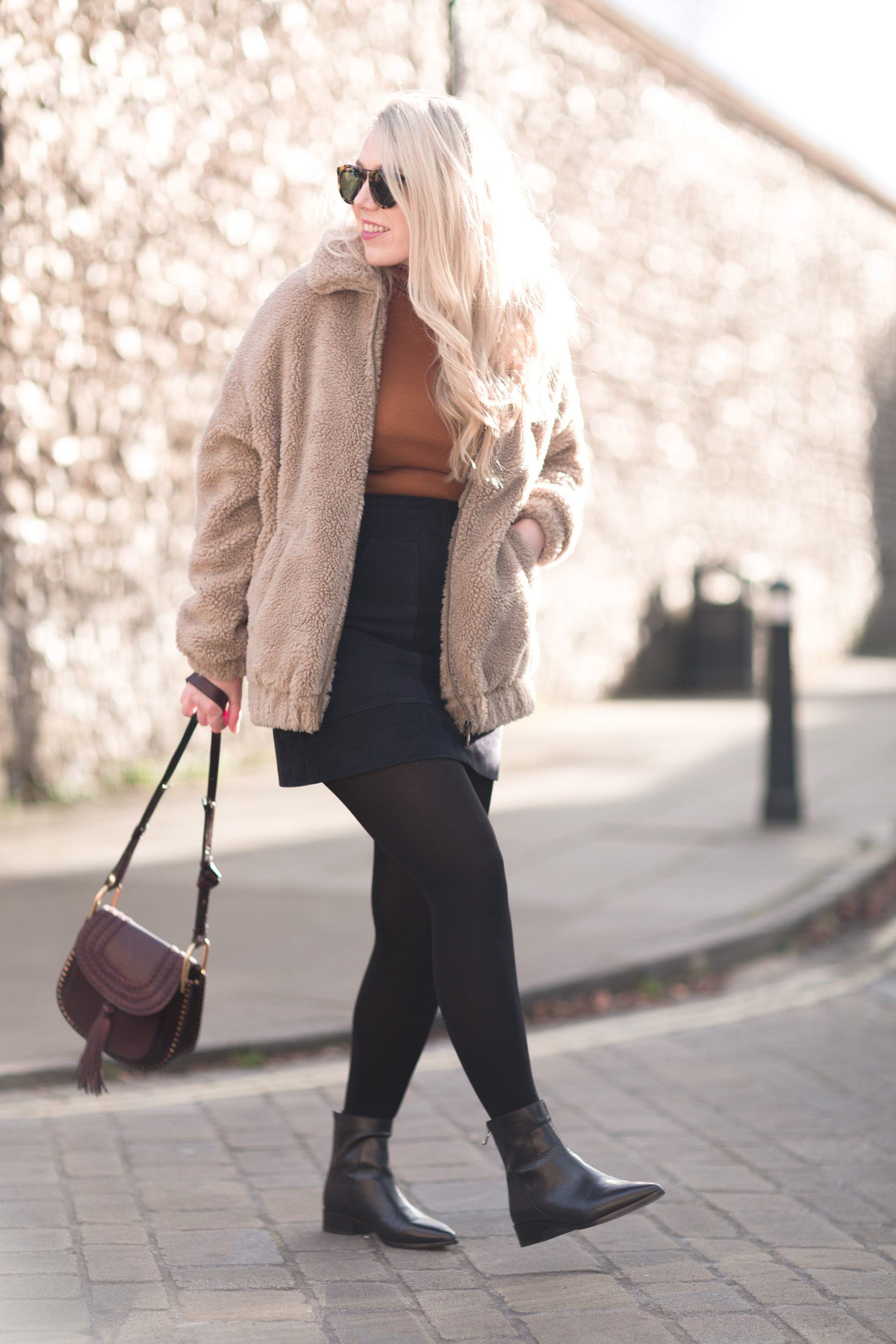 ---
SHOP THE POST

---
This mini skirt is actually one of my absolute favourites, an investment a few years ago from Whistles (now I think about it, it must be at least 3 years old, maybe four) but still going strong, still looking chic and still making it into my everyday style. A sign of a good investment I say.
Anyway, i'm bringing it into AW17 with three important pieces. A touch of mustard yellow, this seasons ultimate zeitgeist. I'm wearing my jigsaw polo neck which is the softest, warmest, loveliest top, and again an investment I hope will last me. Secondly, pointy black boots. Whilst I have my fair share of pointed black boots, you can never have too many, and so as per last years investment, I bought the new season version from And Other Stories. I sized up for extra pointedness. And finally, it wouldn't be an Autumn post without a little teddy coat. And it wouldn't be right for this post unless it was a cropped (or mini length) version too!
Teddy coats have always been an obsession, you'll remember many a teddy coat from the archives (especially my beloved Paisie teddy coat), and this season i'm continuing to embrace the look but with shearling instead of faux fur. I've picked up a super long length maxi one from H&M, but for todays post I've borrowed my sisters new cropped teddy jacket from Urban Outfitters. The perks of having sisters right :)
–
What's your thoughts on the mini & how are you styling the cut as you've got older?