---
IT'S BEGINNING TO FEEL A LOT LIKE CHRISTMAS
We've Even Got Snow …
---
It's been many a year since I've shot and shared a day in real time over here on mediamarmalade but after a super festive day in London celebrating some good news (you may have seen me mention it here), getting snow for the first time in ages and really embracing the festive spirit I thought i'd share a few little snaps from our day. Nothing too posed & considered, just some festive snaps from a day out celebrating my promotion at work …
It's been a little over a month since my good news got confirmed, but after a couple of years of hard work and working towards my new role, i've ended 2017 with a promotion to Managing Partner. A role I hadn't really ever dreamt I'd get to, let alone at 29. So if we needed any more reason to celebrate with our favourite Hakassan brunch and cocktails at the Berners … this was it.
---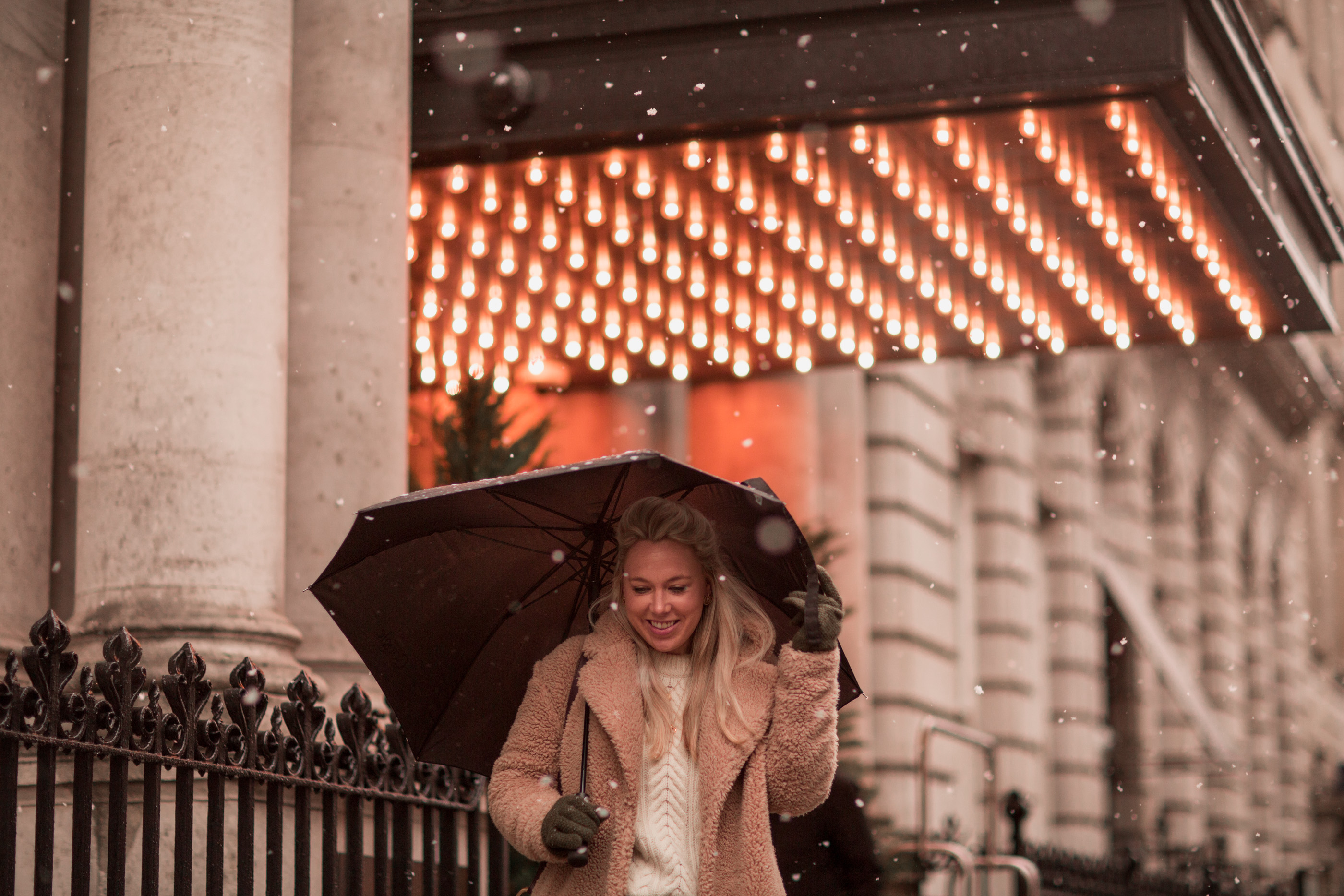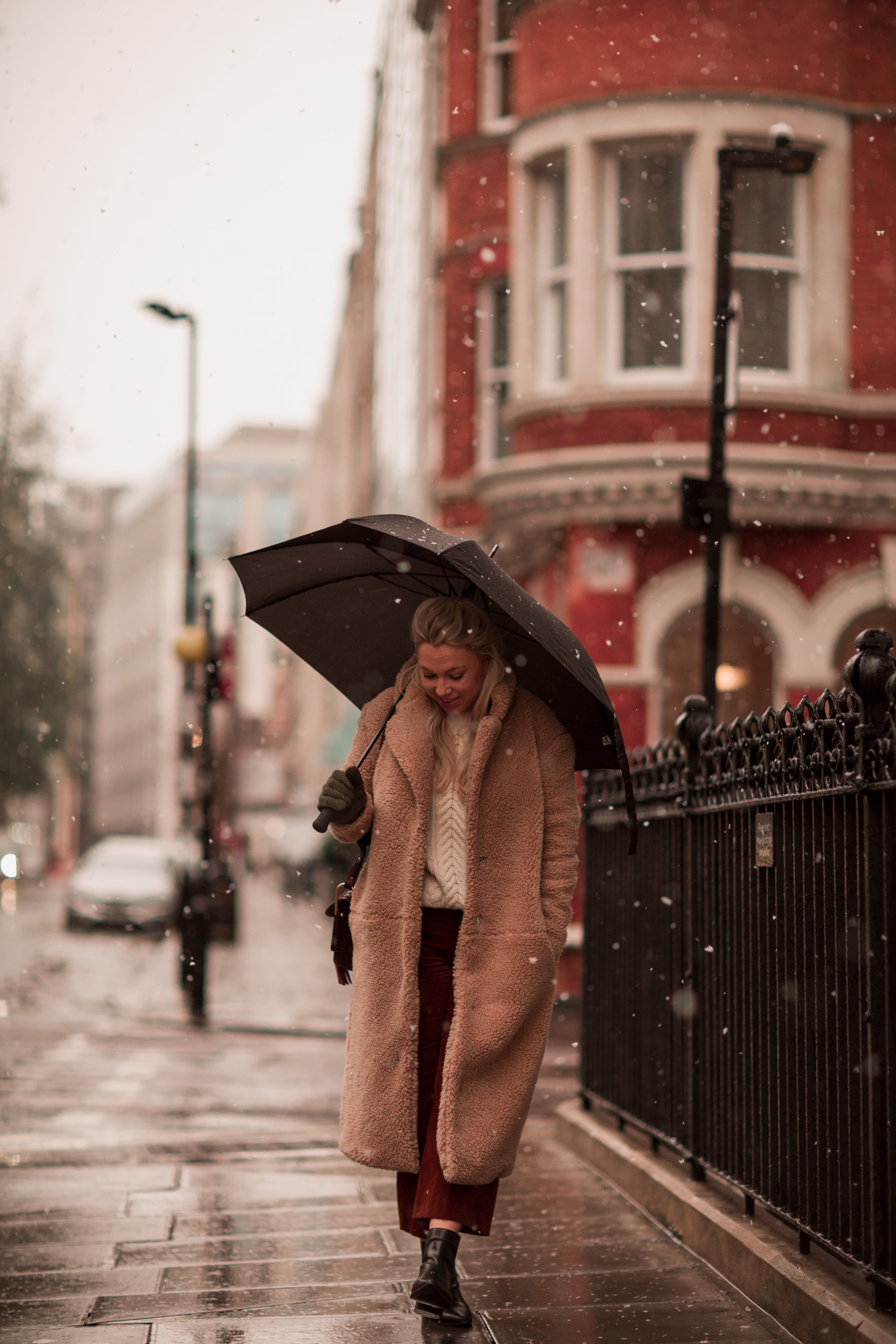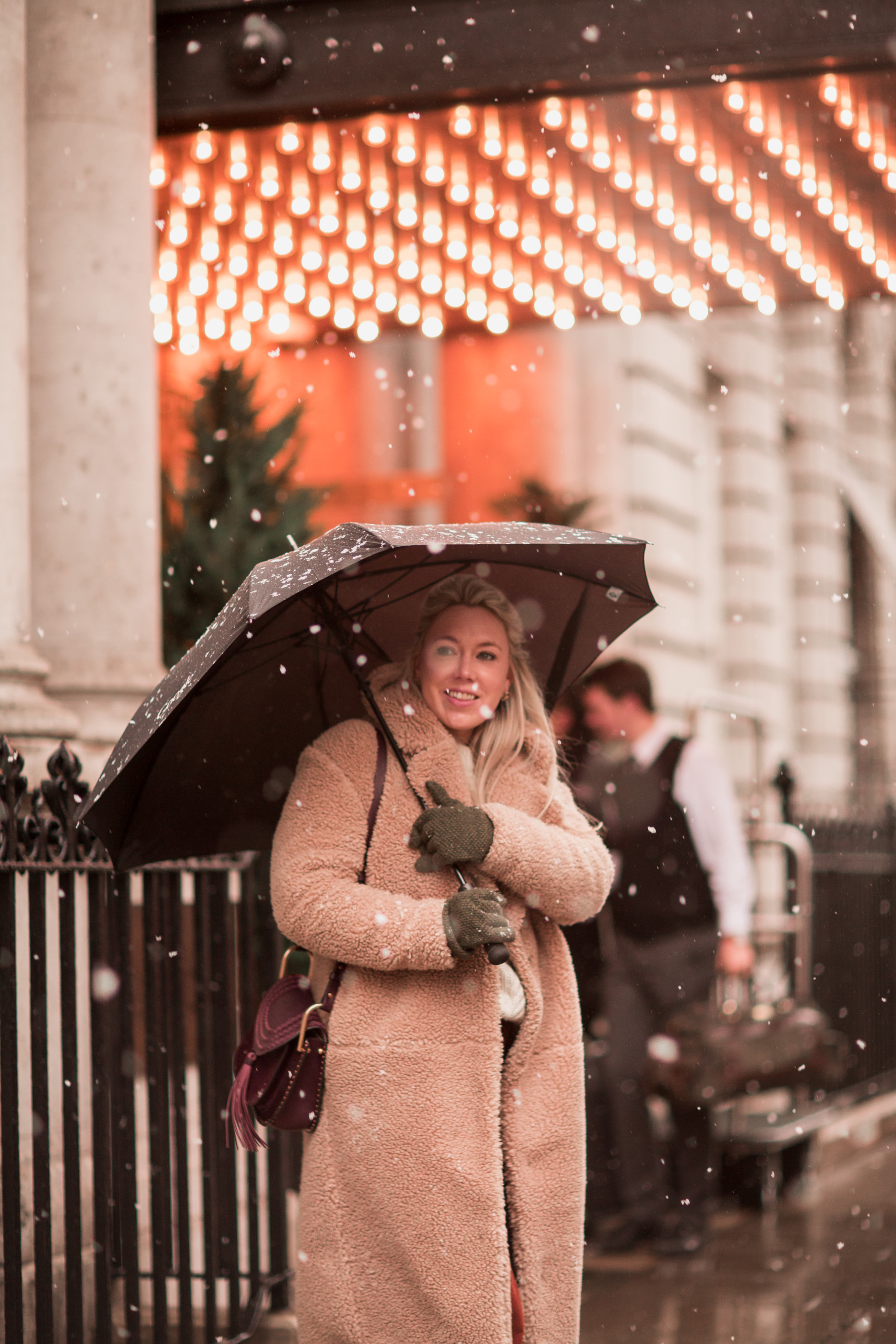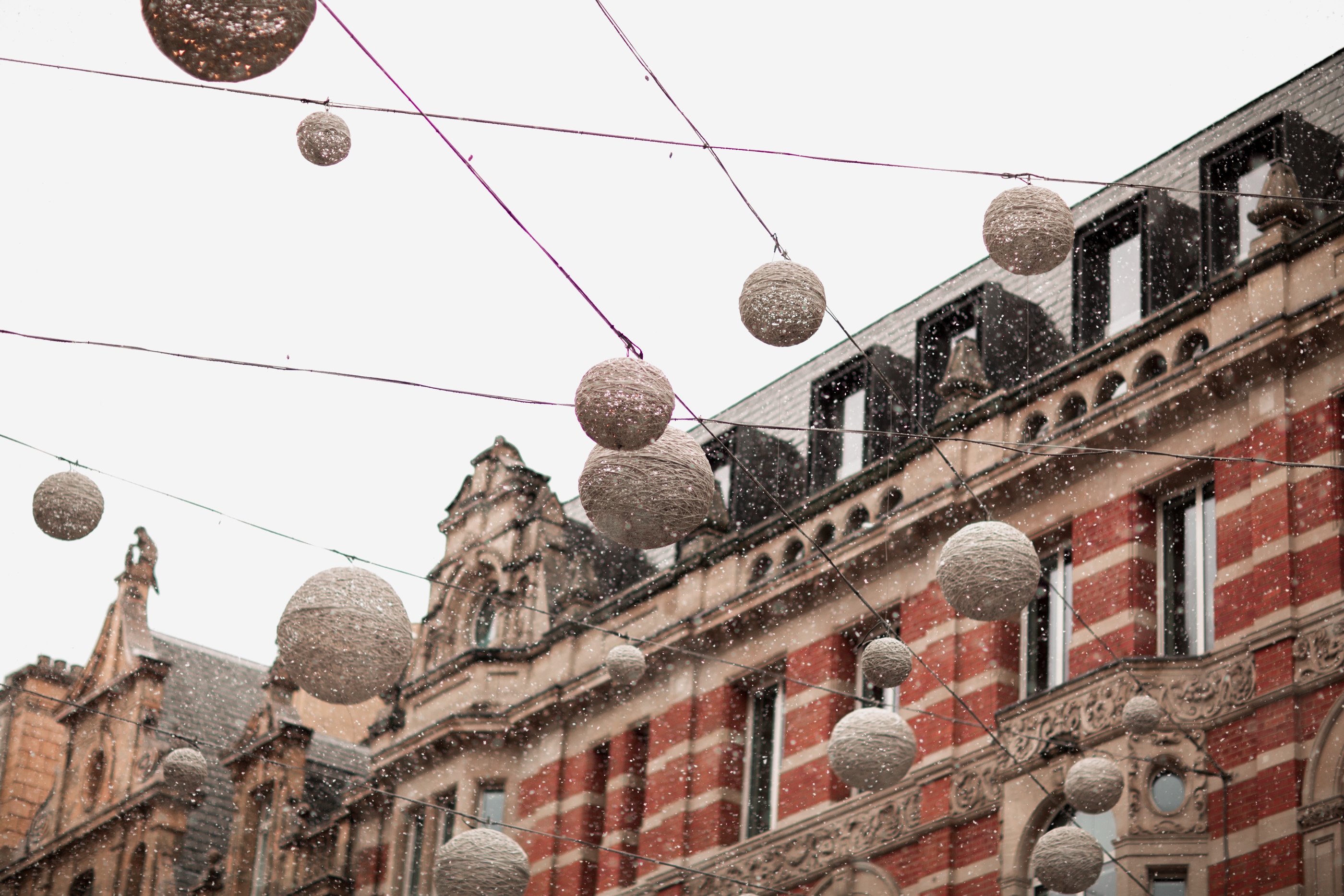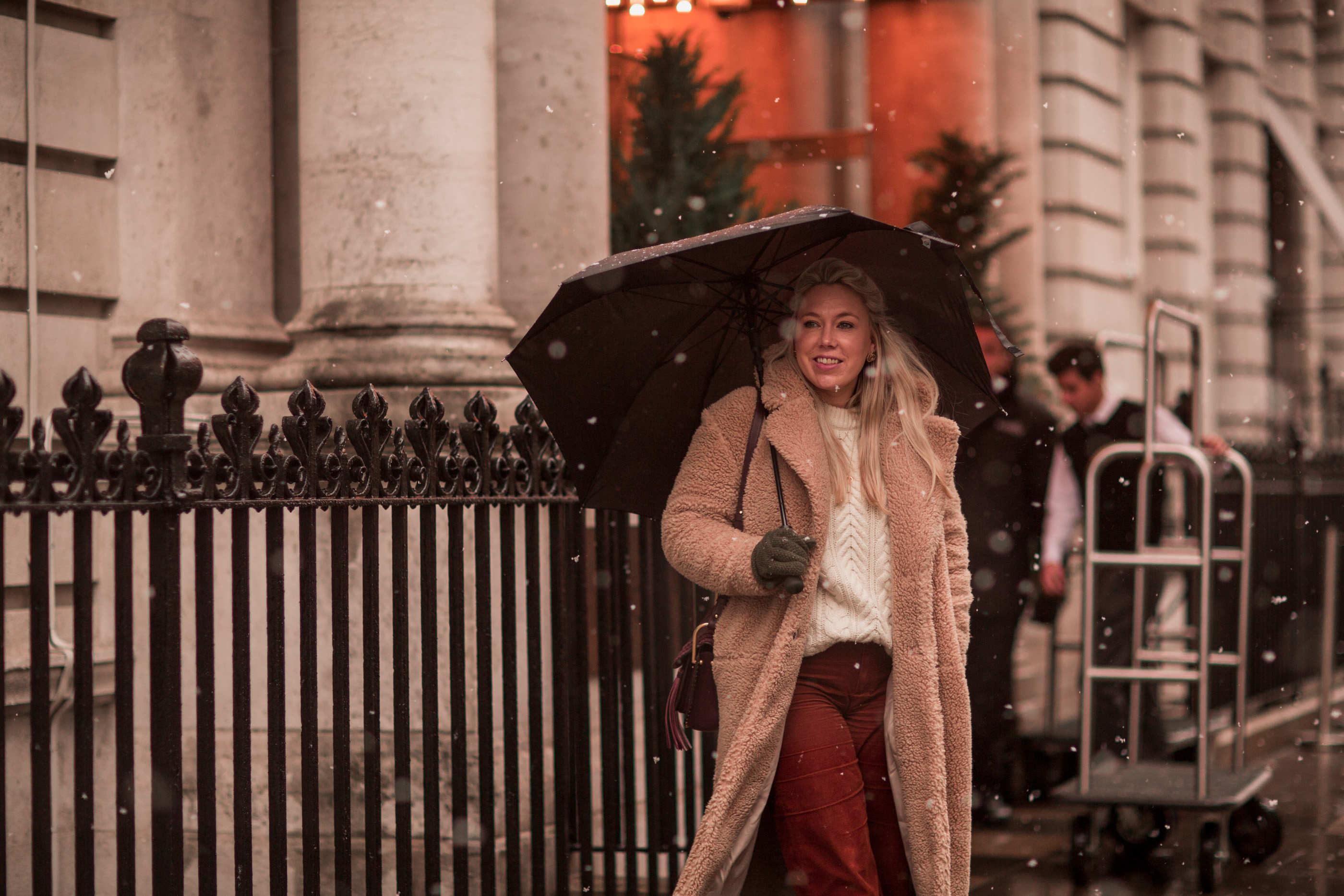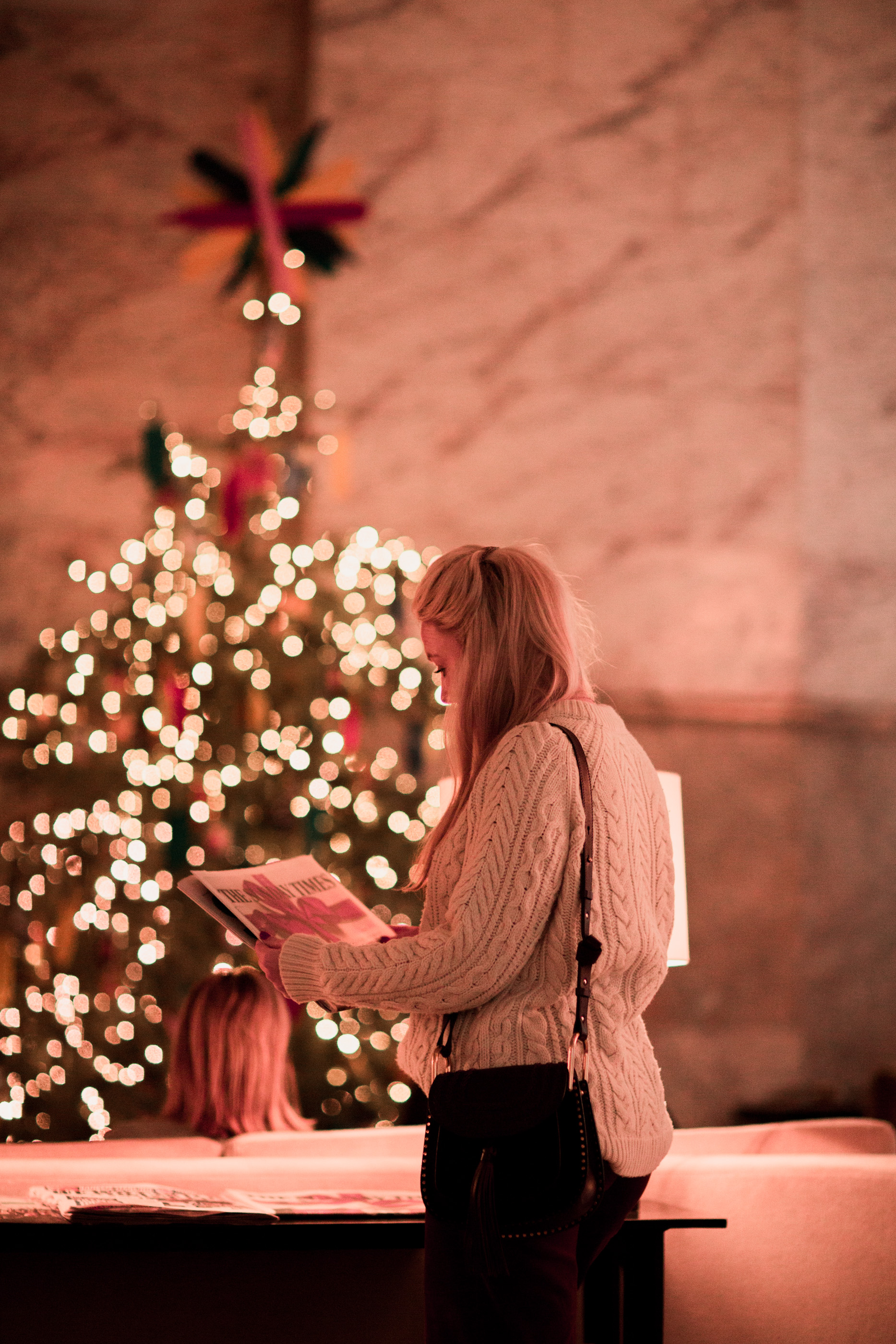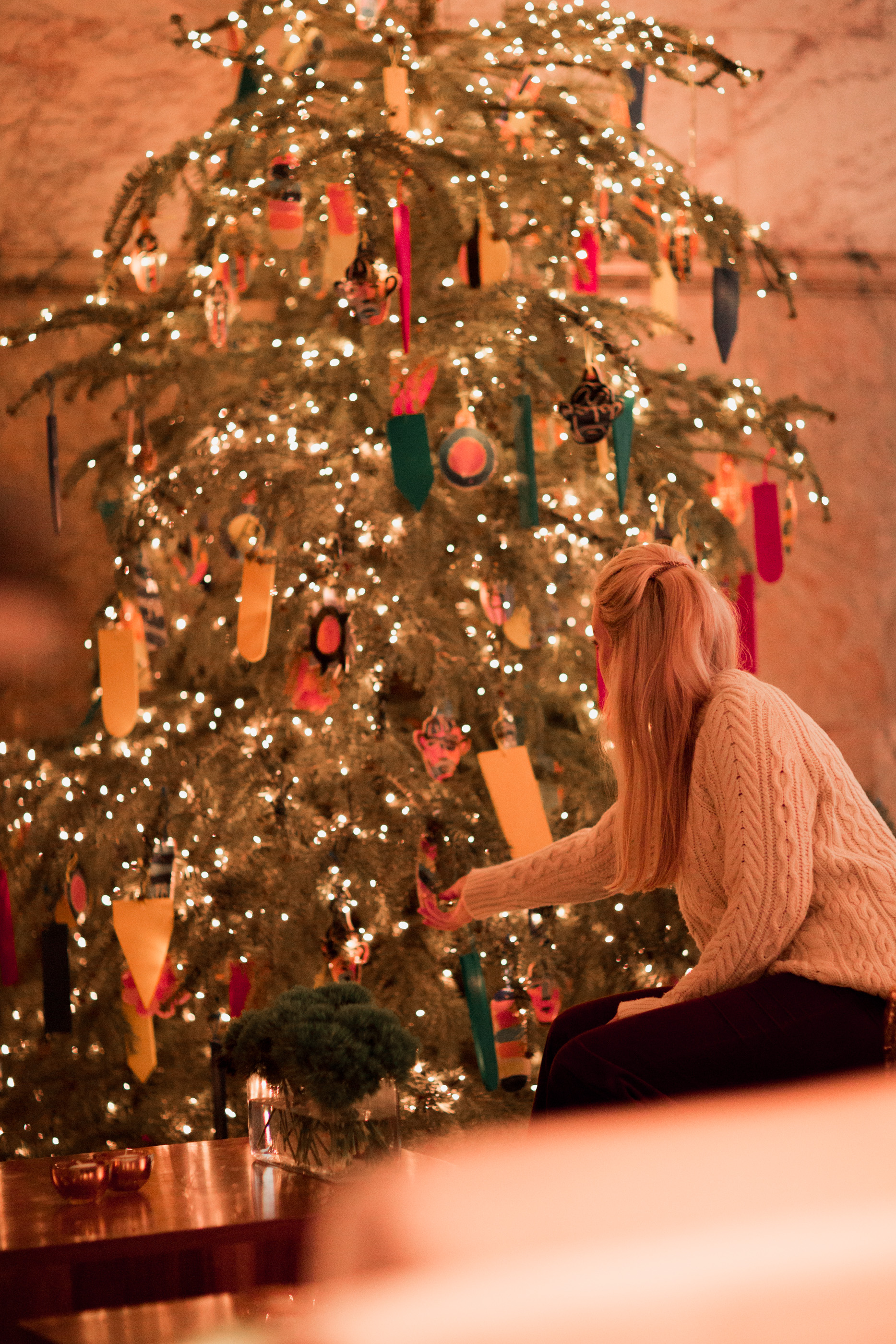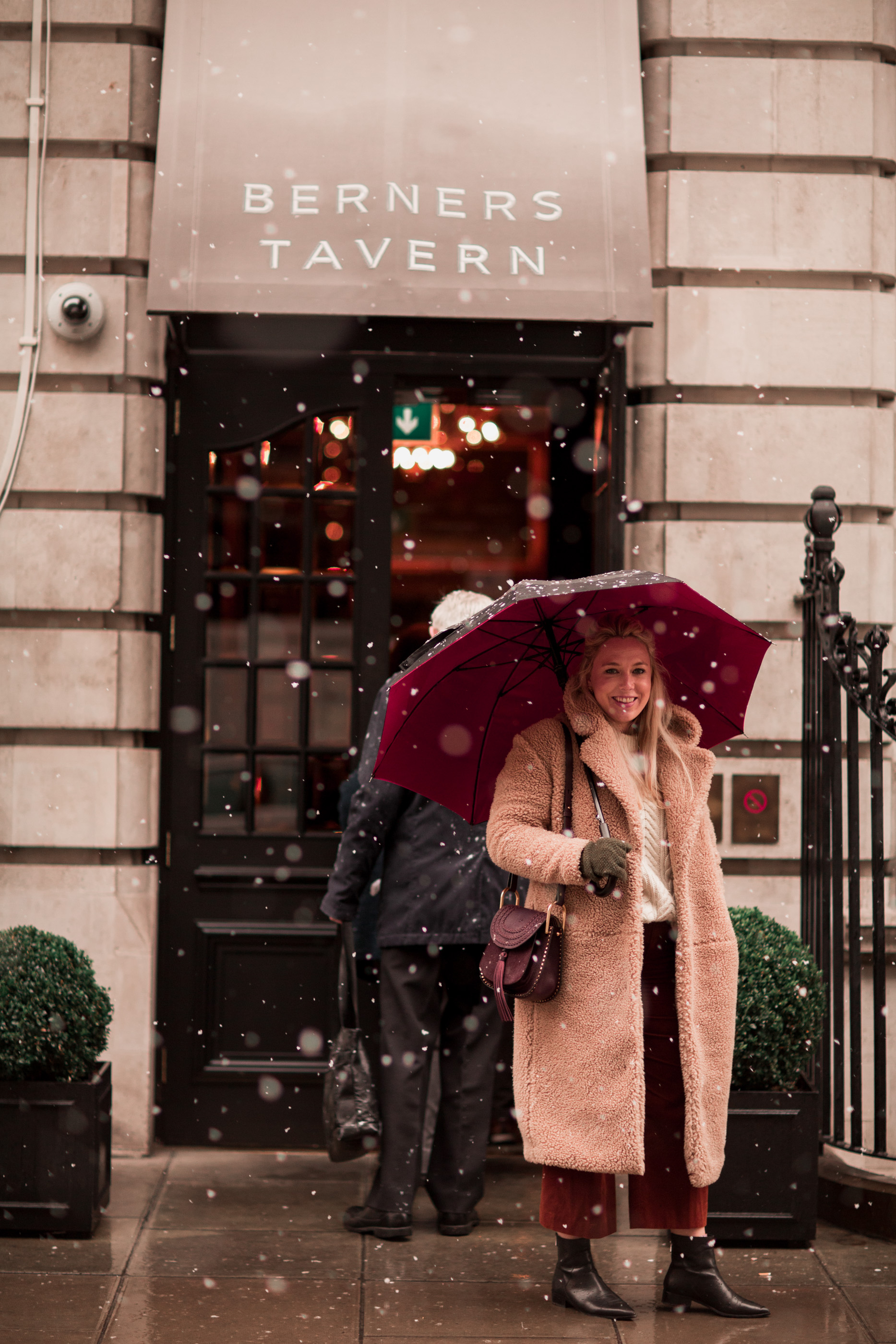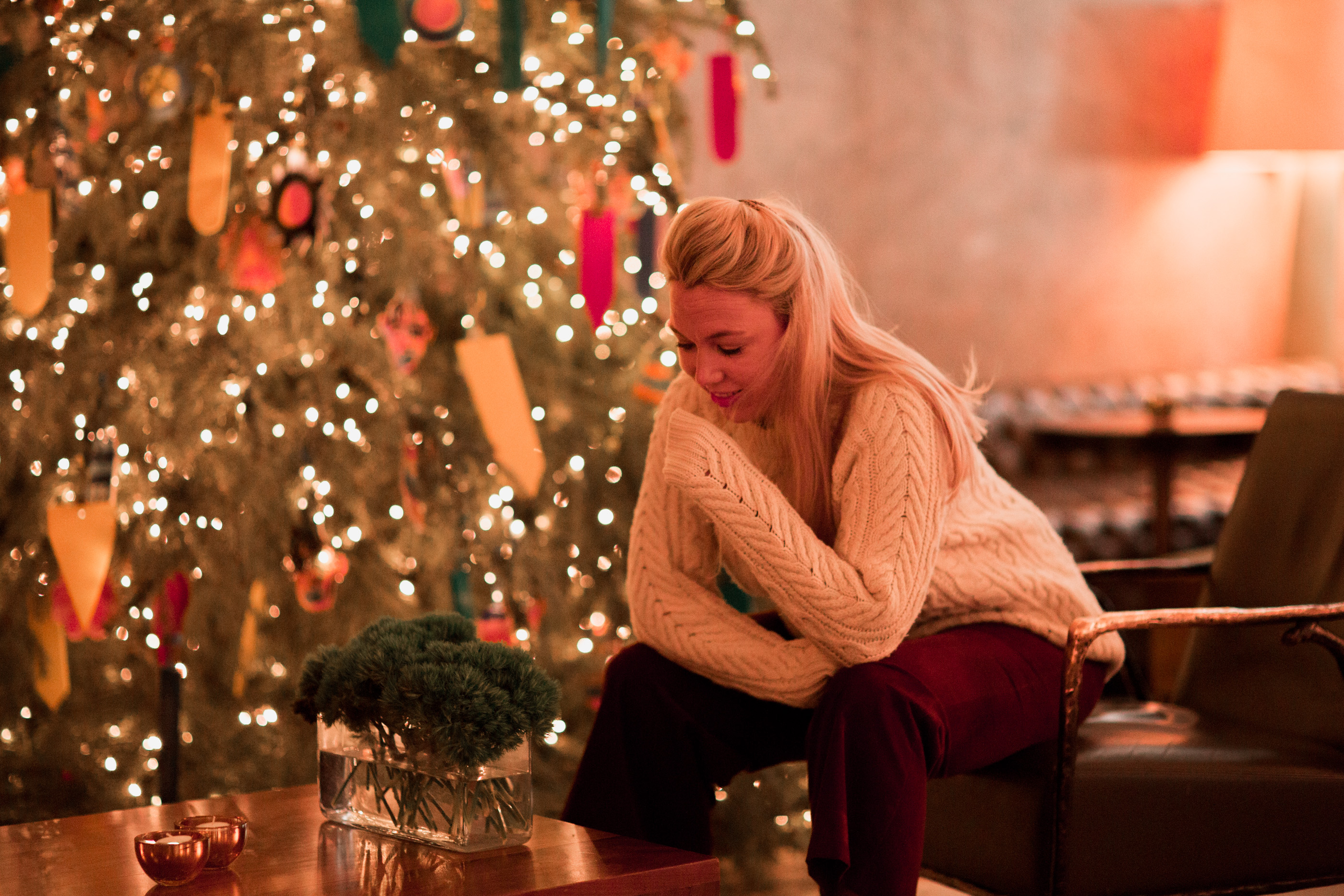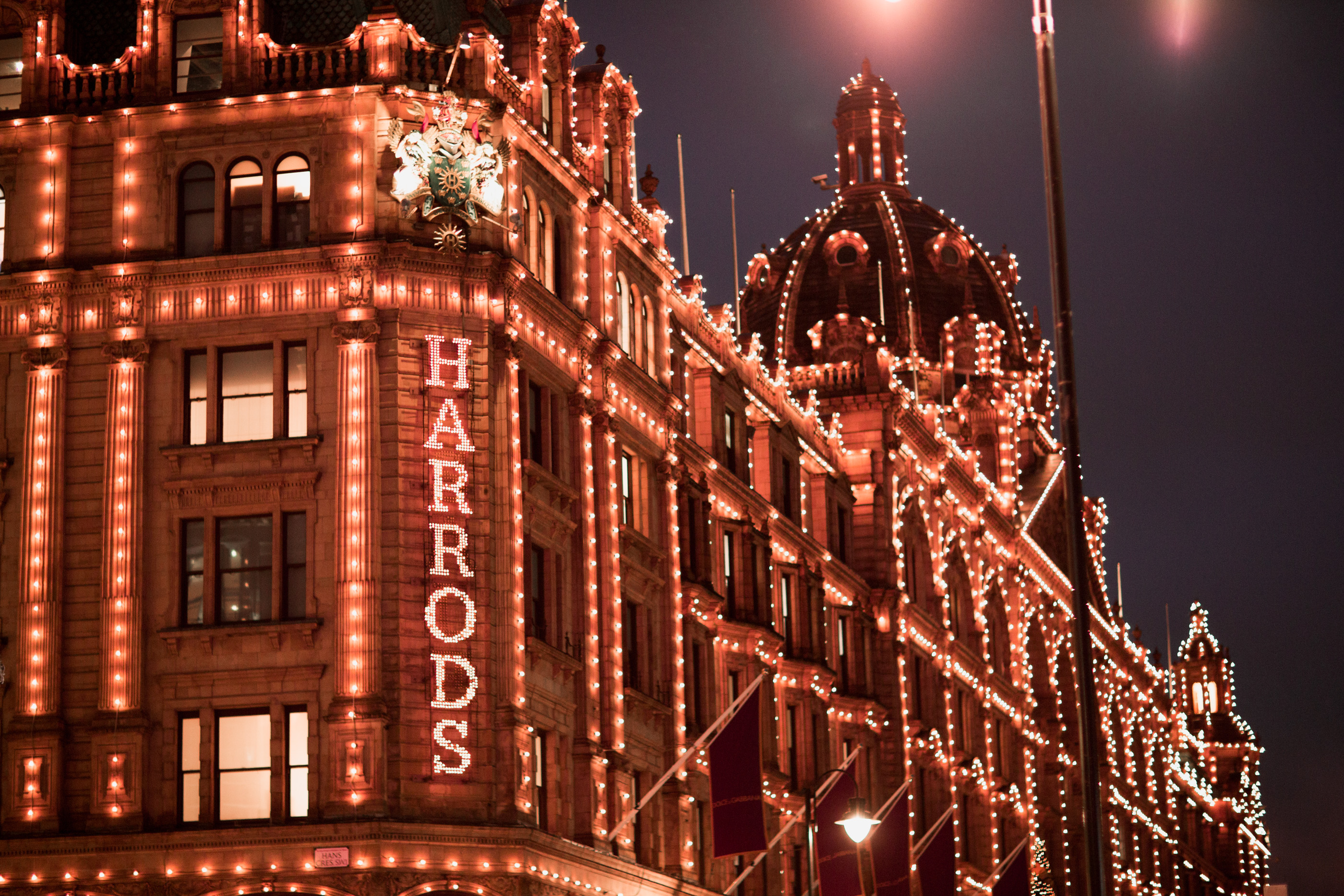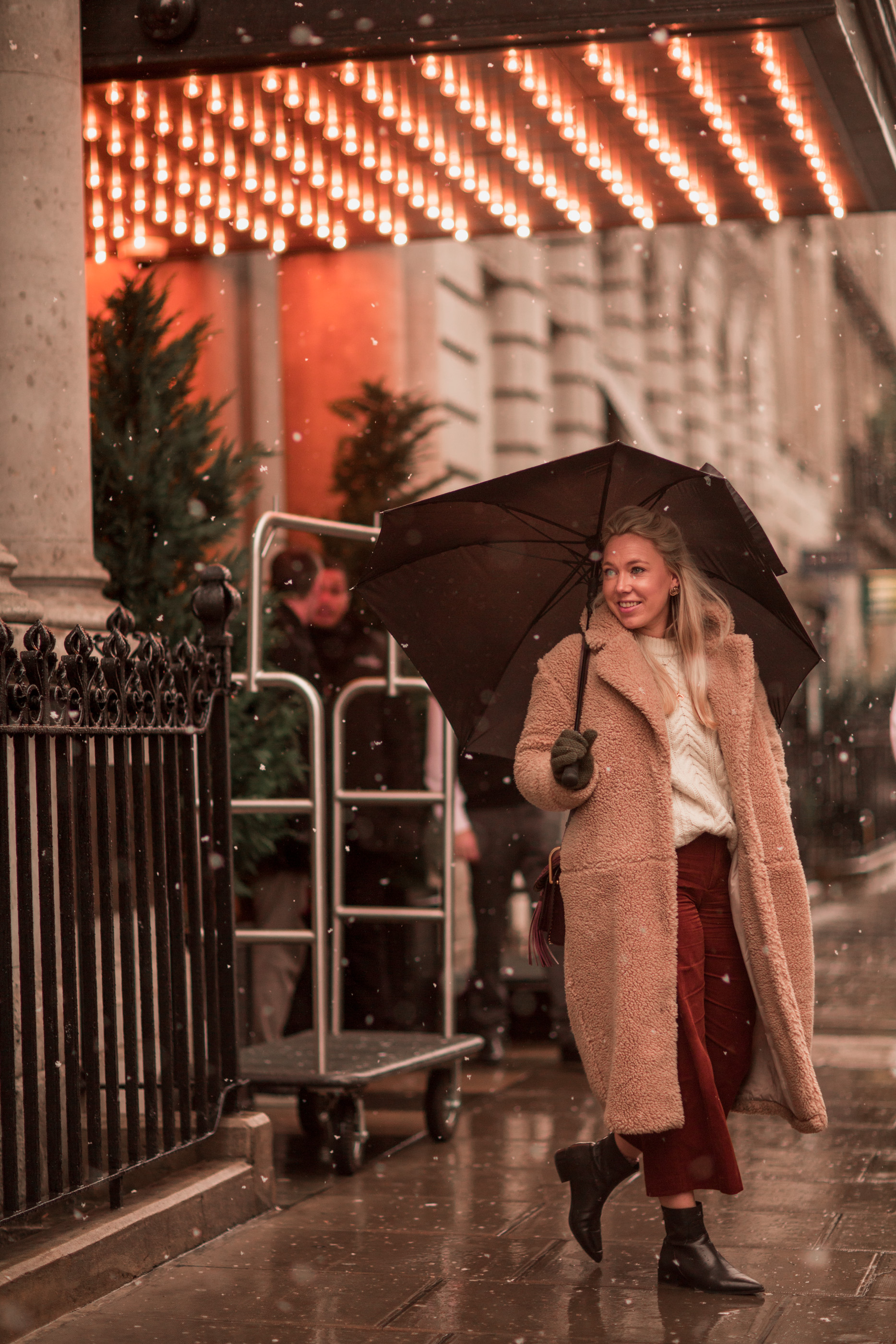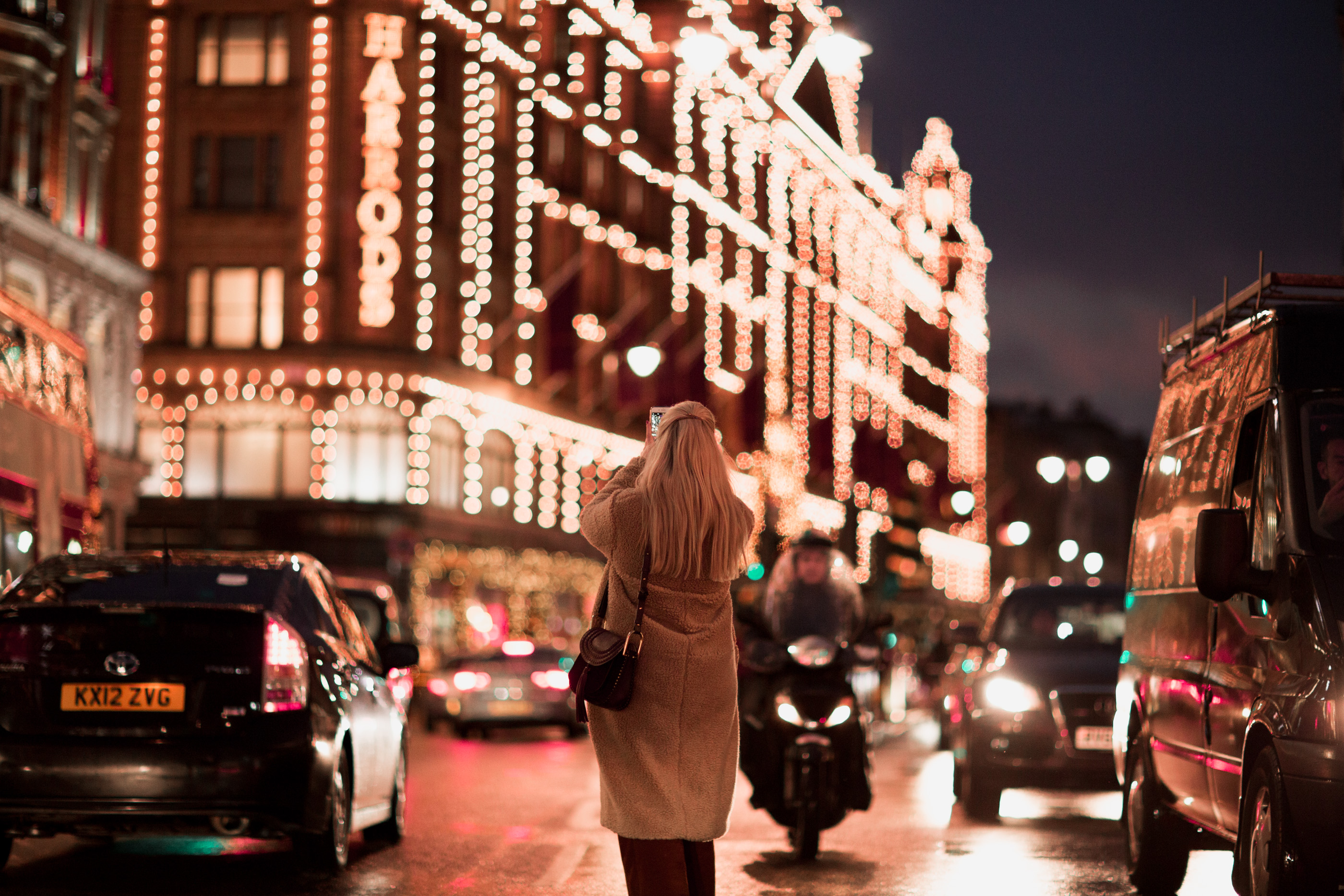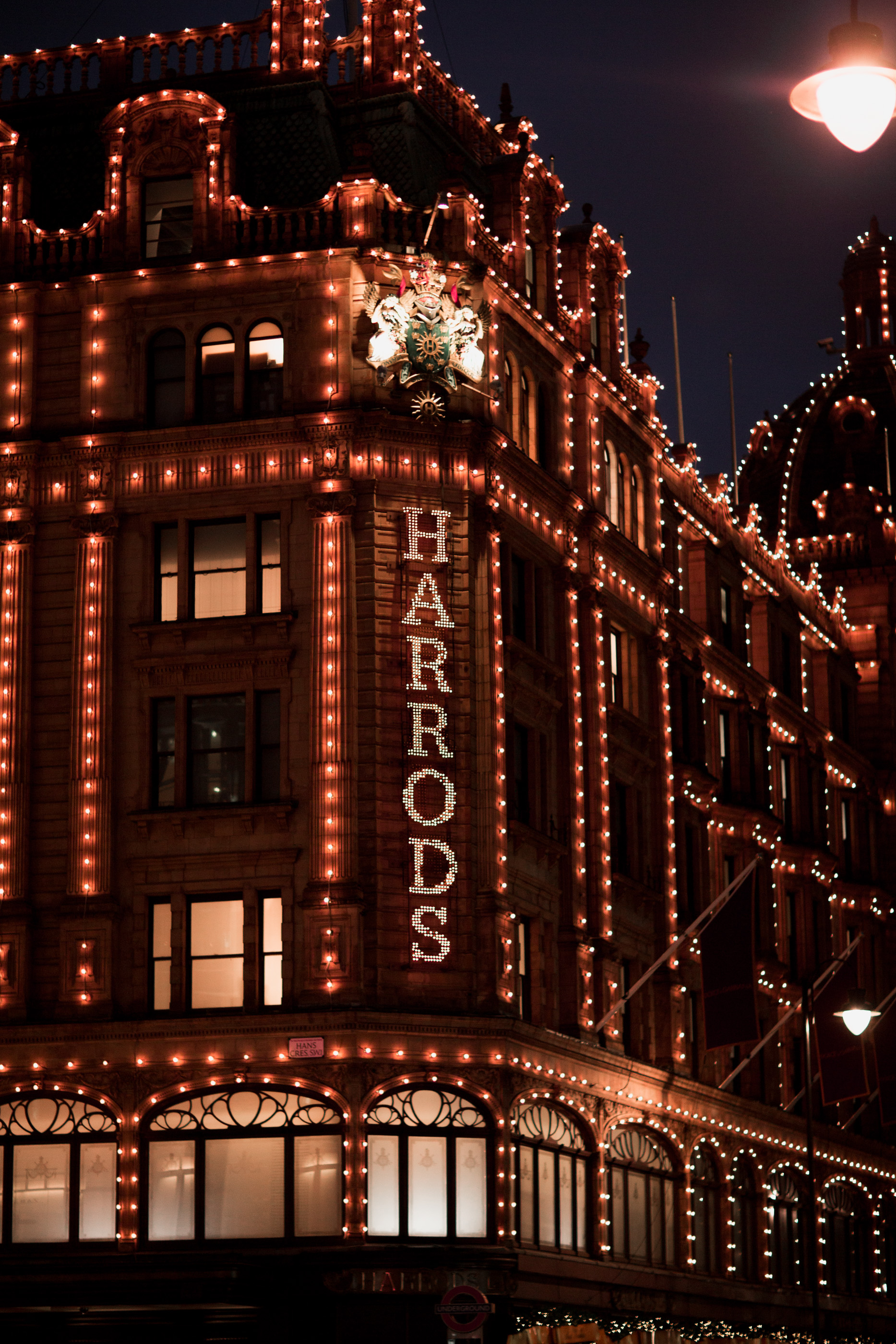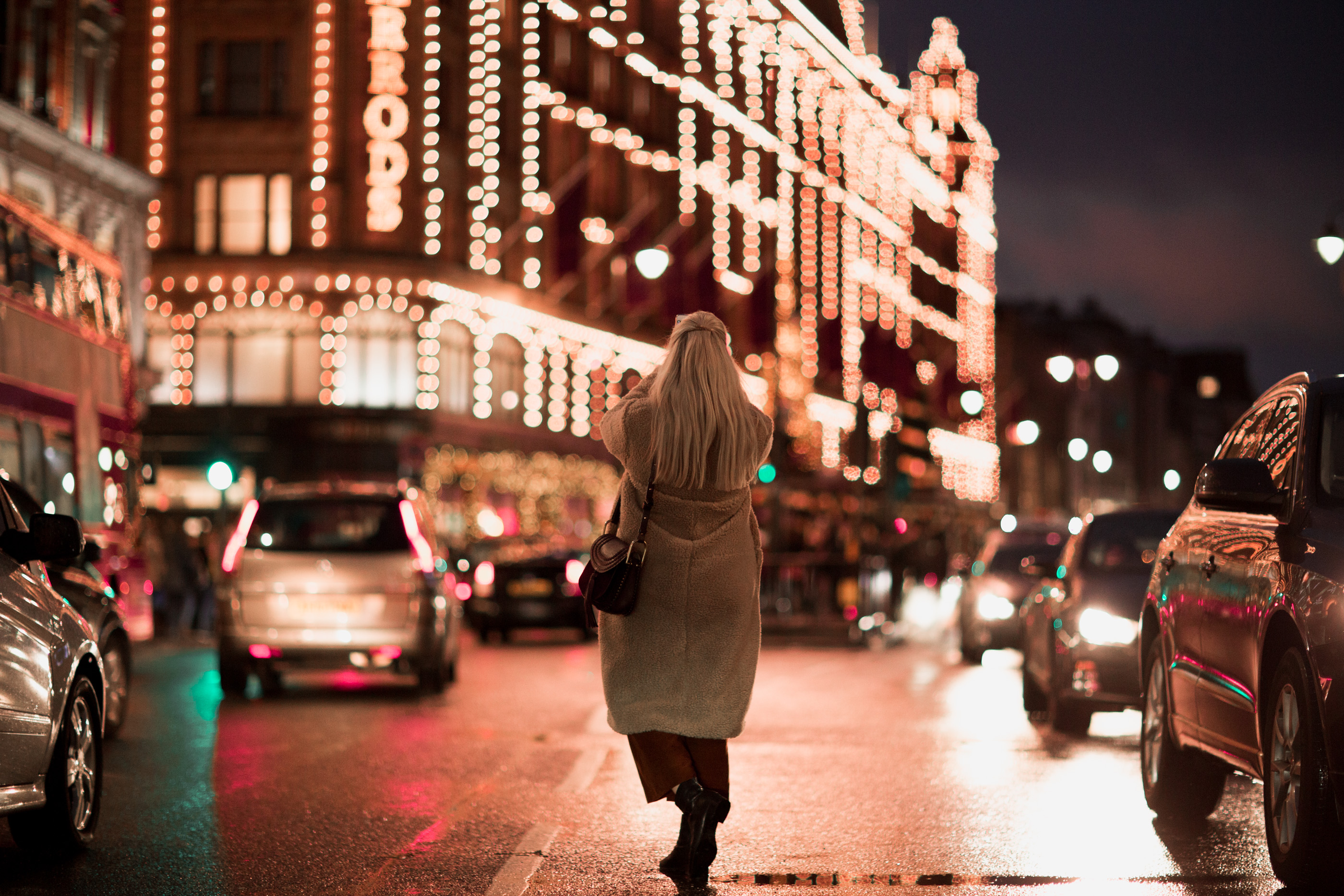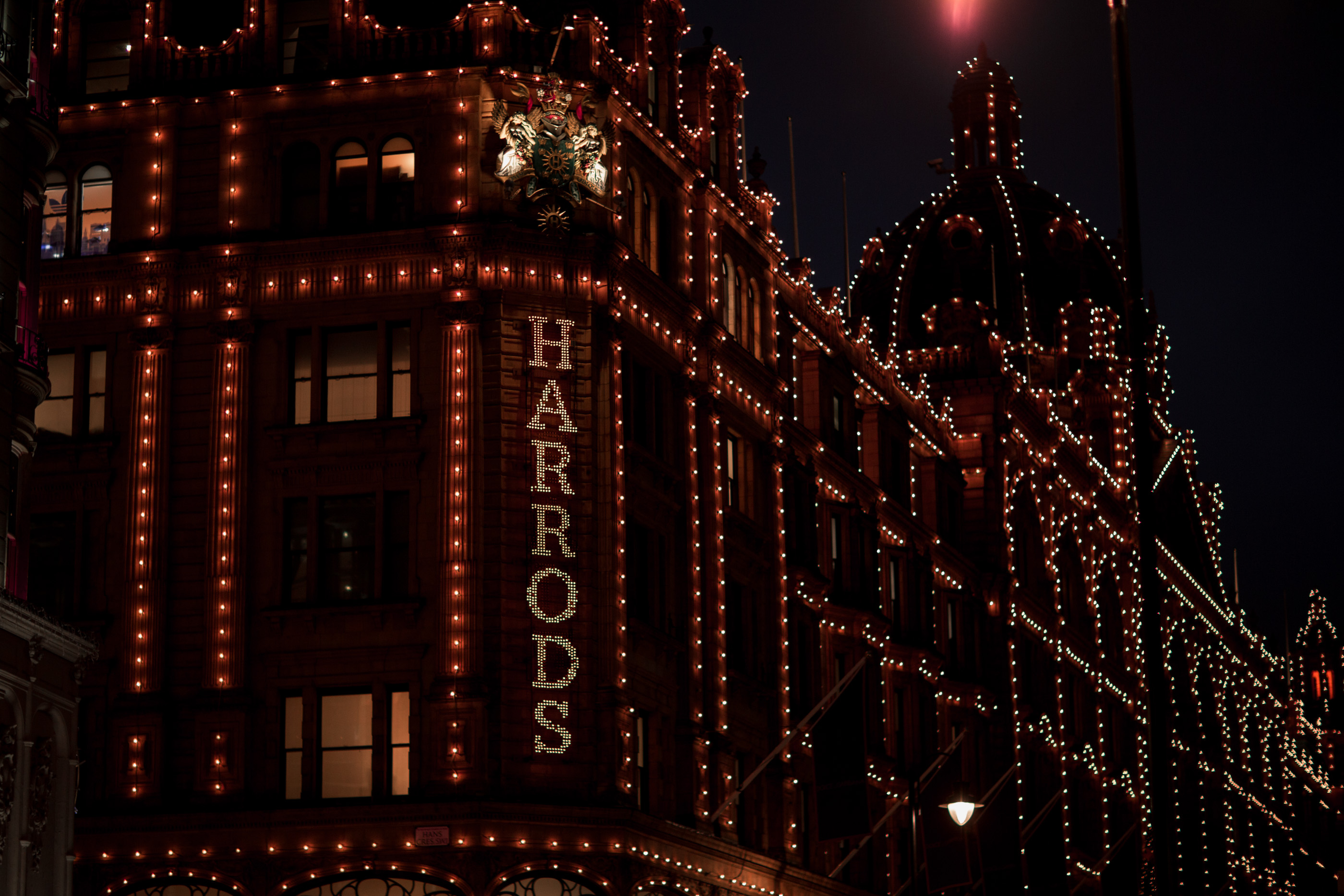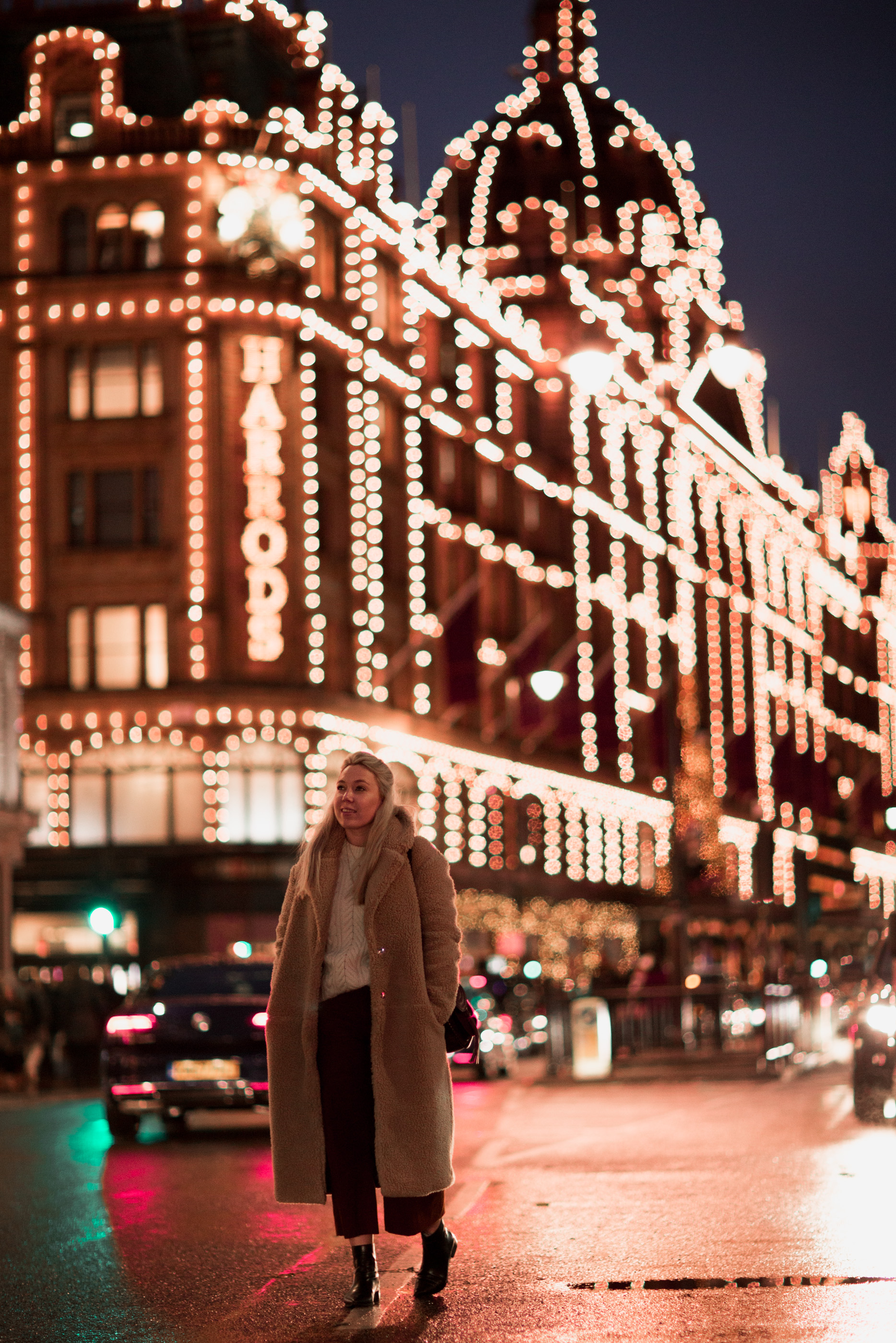 ---
WHAT I WORE
. ZARA CULOTTES (SIMILAR) . RAG & BONE KNITWEAR (OLD) . AND OTHER STORIES BOOTS . HM TEDDY COAT (SOLD OUT – ALTERNATIVE) . CHLOE HUDSON .

---
Post our week or so in Morocco, it's taken me a little while to adjust back into the Christmas spirit, which given this is my favourite time of a year was a little sad. But thankfully this weekend Christmas mode has kicked back in, in full swing too! From buying and decorating our Christmas trees yesterday, to spending today in London bracing the snow and harrods (I'm not sure what was harder …), the festive spirit is back.
Tomorrow we're off to Soho Farmhouse for two days of snow, merriment and relaxation before the Christmas parties commence. If there's one place to make you feel festive, it's going to be Soho Farmhouse! And then its time to knuckle down on the Christmas shopping, because If I don't get a wriggle on i'm going to be dashing around Westfields on Christmas eve with the other poor sods who couldn't get their ducks in a row.
–
Are you getting in the festive spirit? What do you think of these more basic 'diary' like posts?