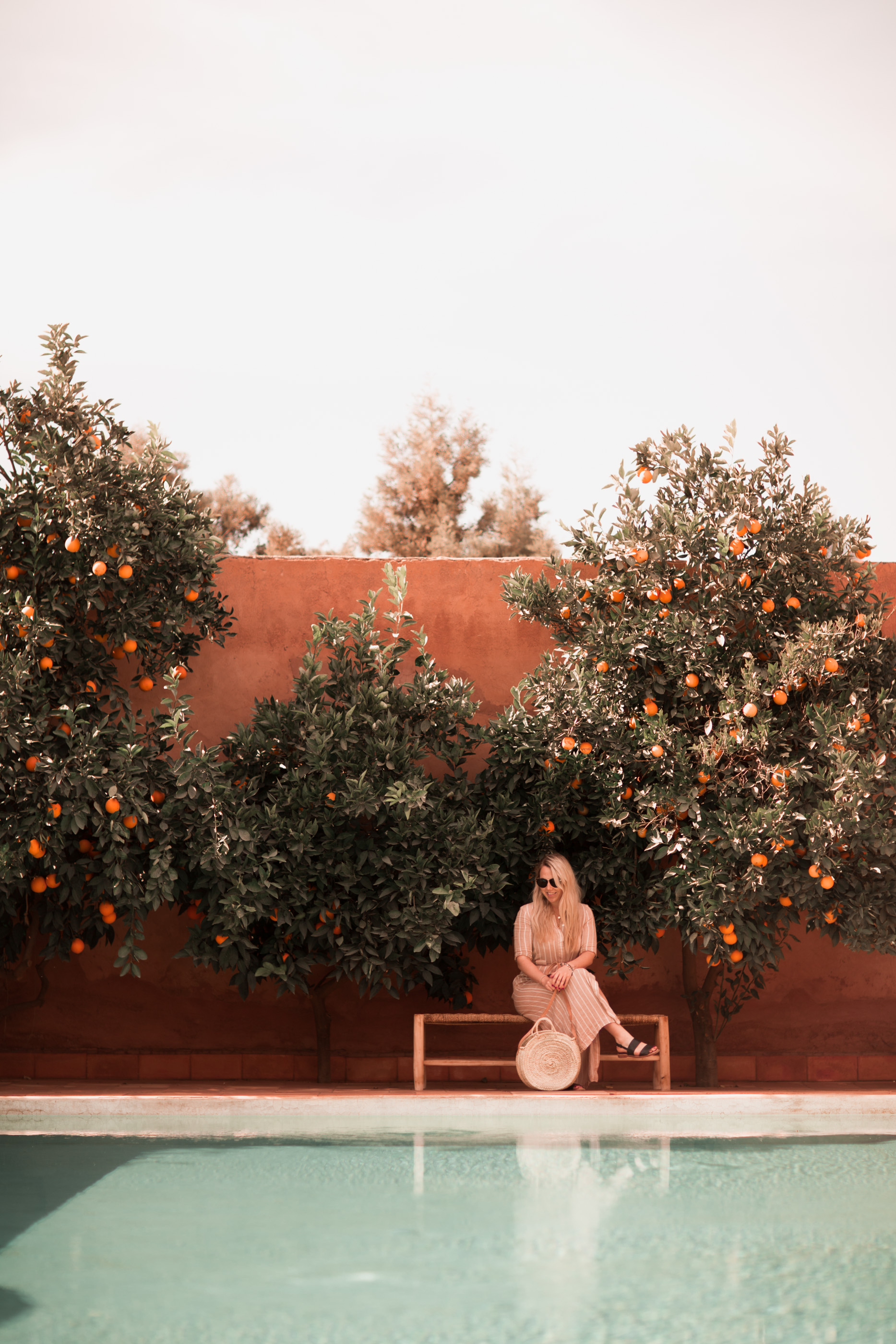 ---
KASBAH BAB OURIKA
Heaven In The Atlas Mountains
The moment we arrived at Kasbah Bab Ourika, after an adventurous dust road trek up the mountain, we were swept off of our feet. The views alone were a marvel, but stepping inside the hotel doors and wondering through the grounds, exploring hidden snugs, pool side corners, reading spots with views over the mountains we were pretty in awe of our second destination in Morocco.
But if the hotel grounds and decor delighted us, our suite was on another level. After falling in love with the hotels curated Moroccan interiors the moment we stepped inside Kasbah Bab Ourika – a beautiful blend of Berber and traditional Moroccan decor with collector items like vintage hand painted doors, traditional tribal rugs, hand made vases & lights, chairs and throws adding warmth, character and charisma to all the corners of the Kasbah –  the pool suite taking pride of place on the edge of the hotel grounds, with mountain views & vegetable garden surroundings was the cherry on top.
Two lounges, a chic kitchen, minimalist dining area and two beautiful en suite bedrooms with all the Moroccan touches I want in my own home. The suite wasn't only huge, it was decorated to perfection with vintage cameras adorning the coffee table, trinkets from Moroccan travels filling the floors and walls, classic Berber patterned rugs & pom pom wool throws in each bedroom and doors that any antiques collector would want in their armory. Not to mention the views.
---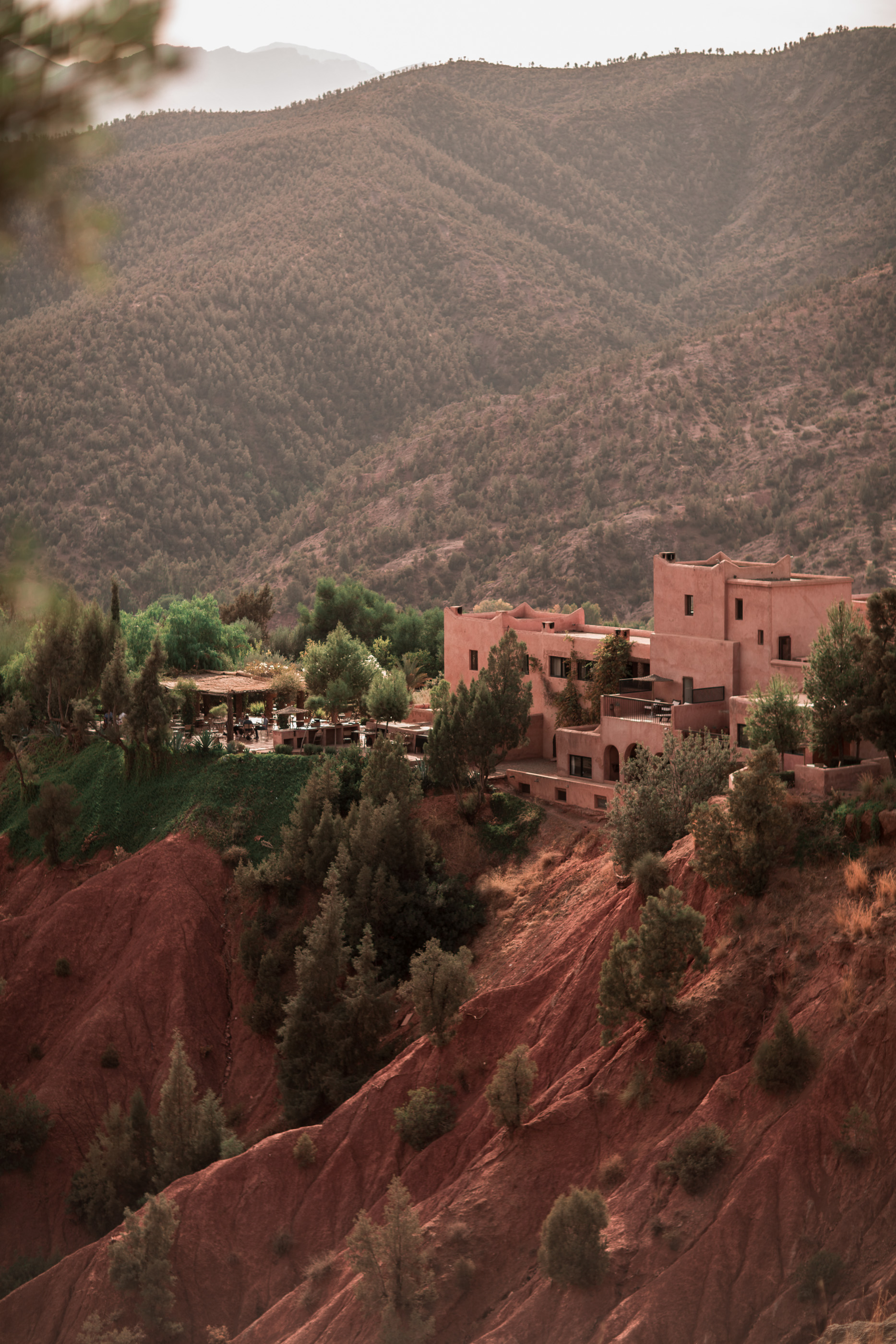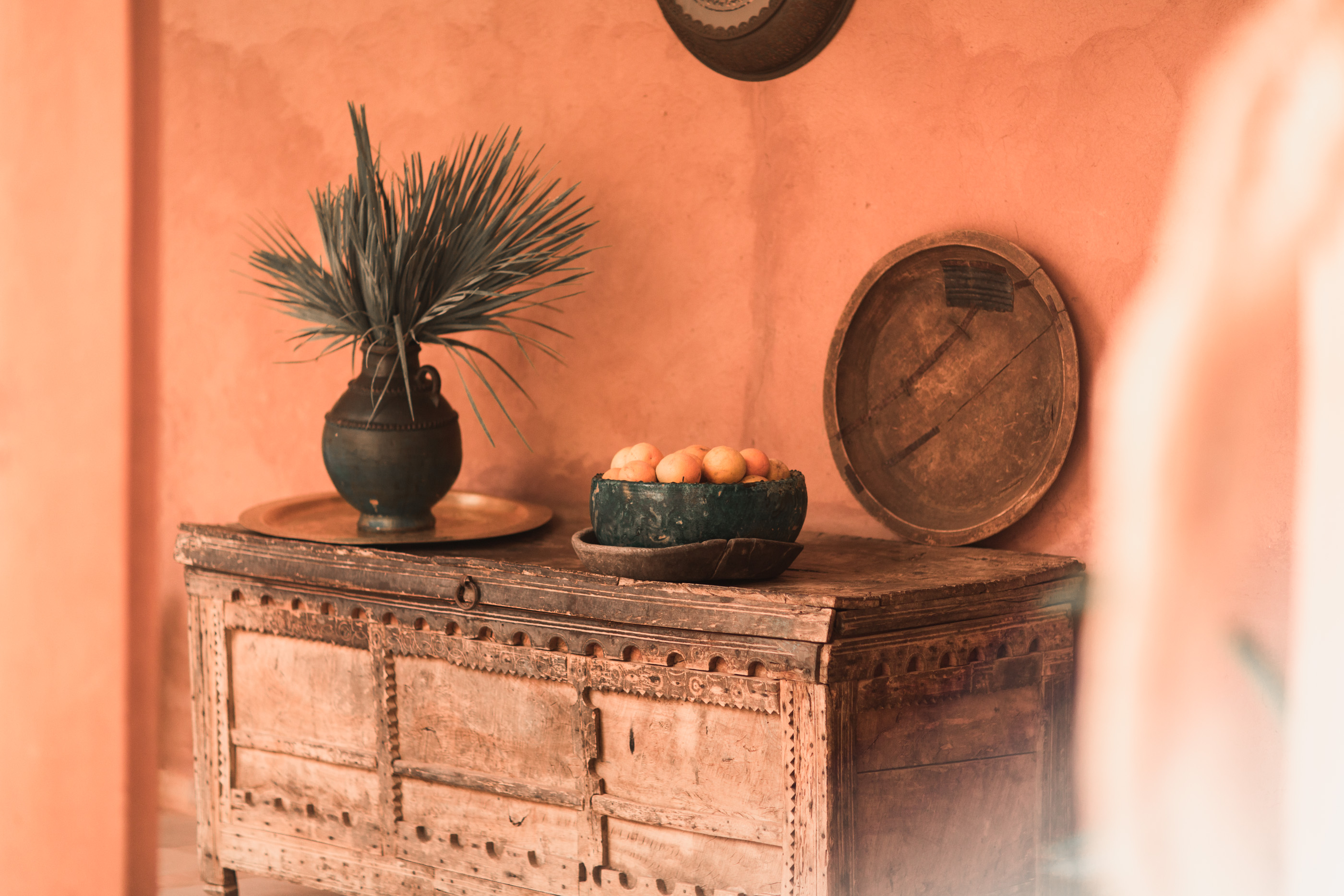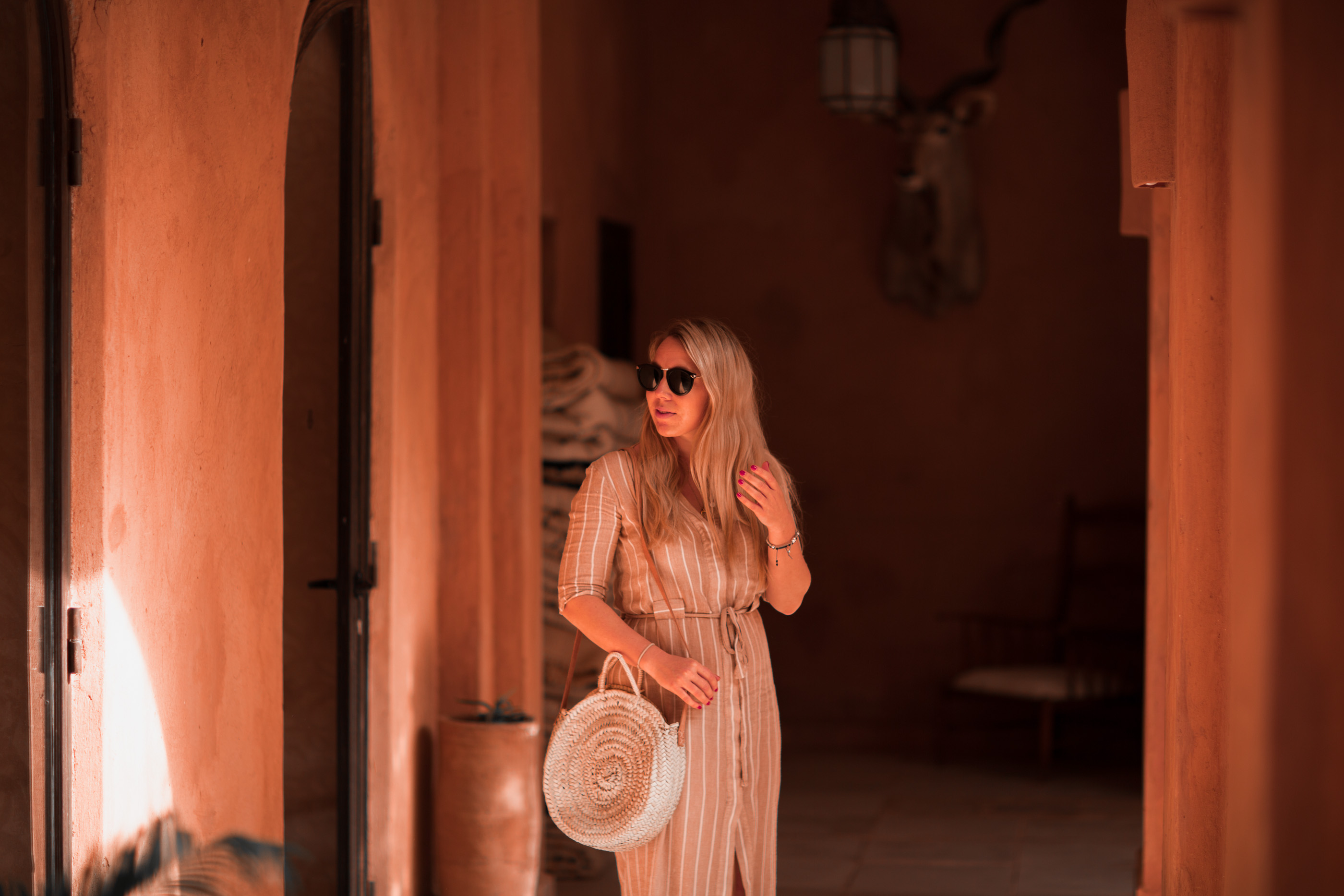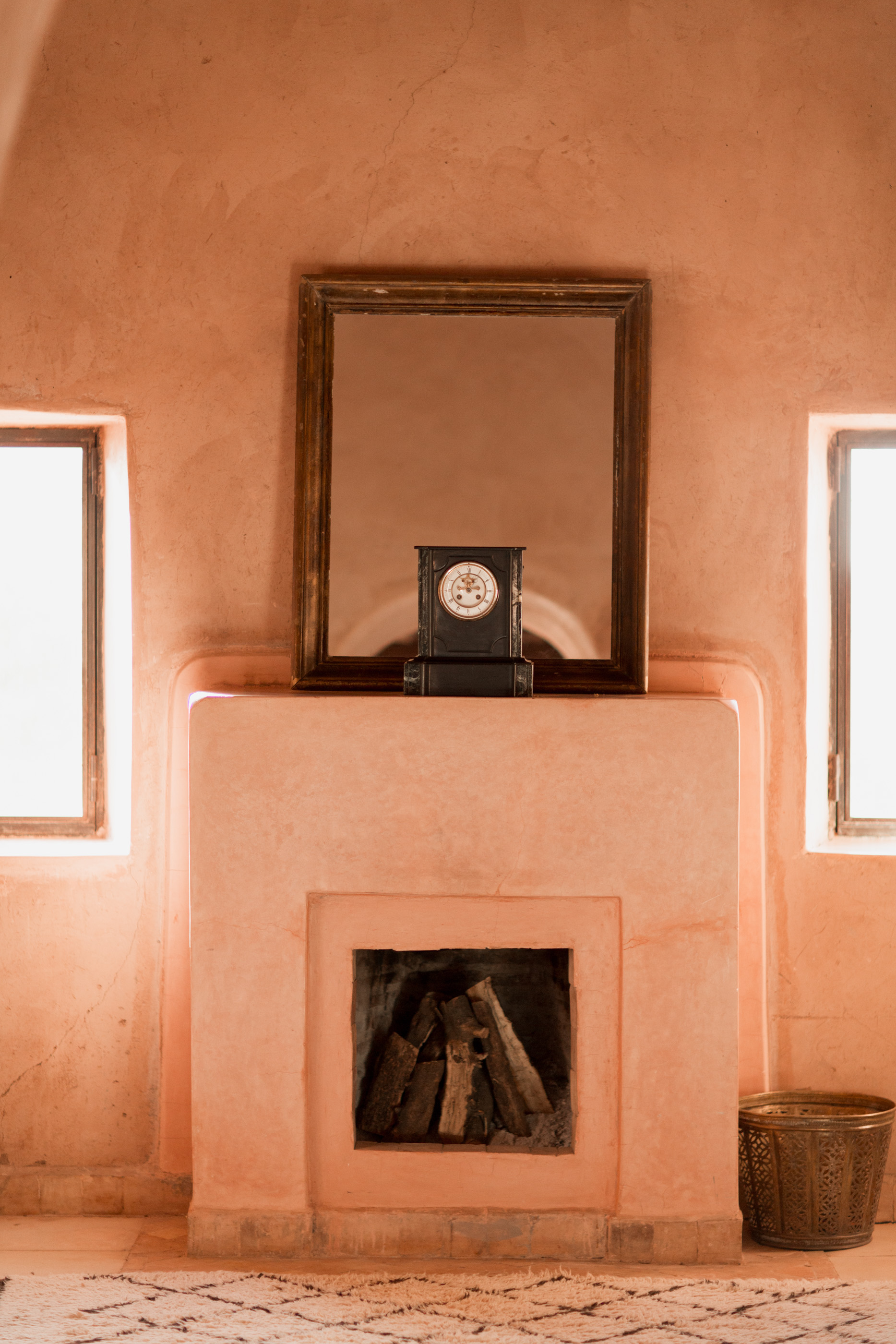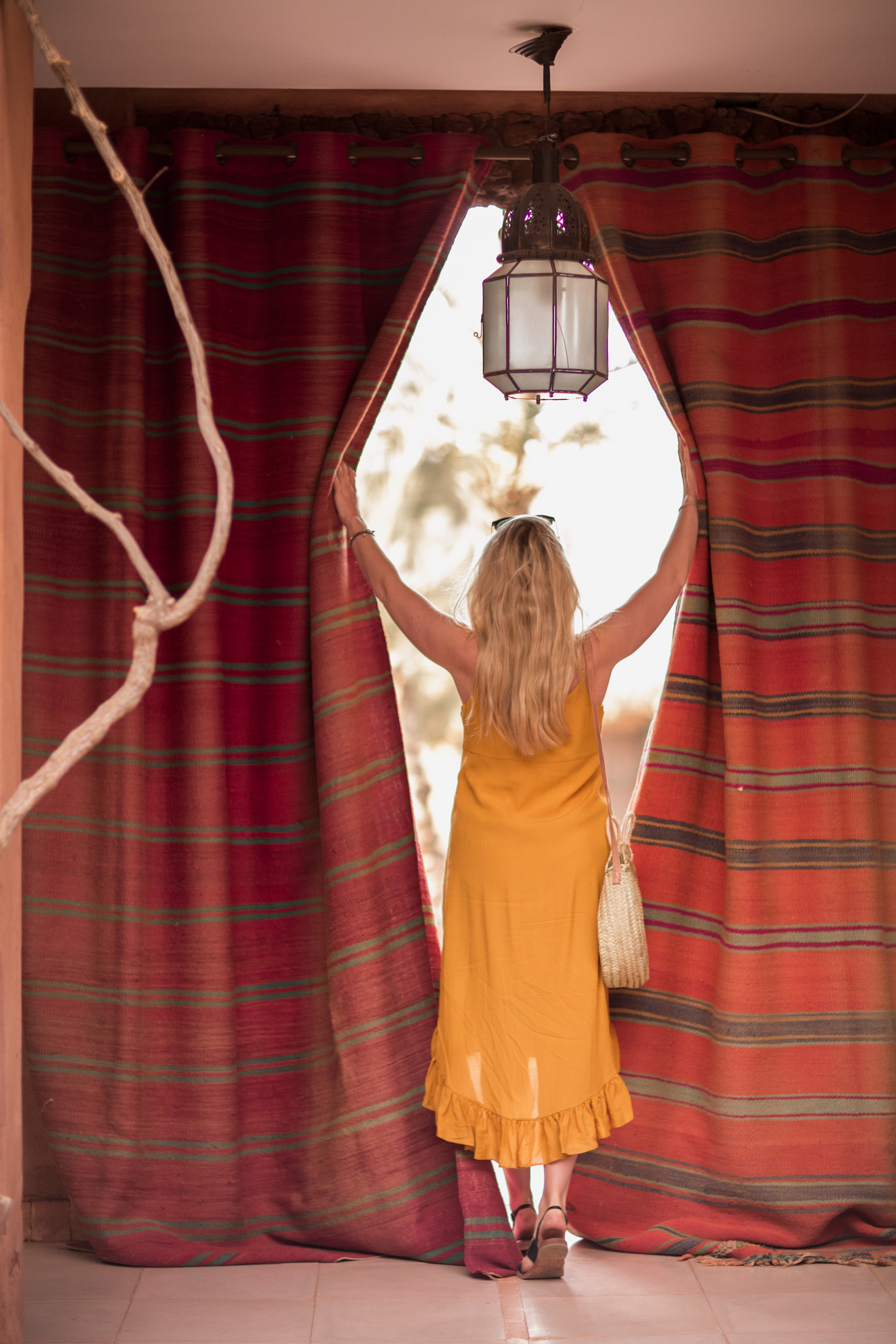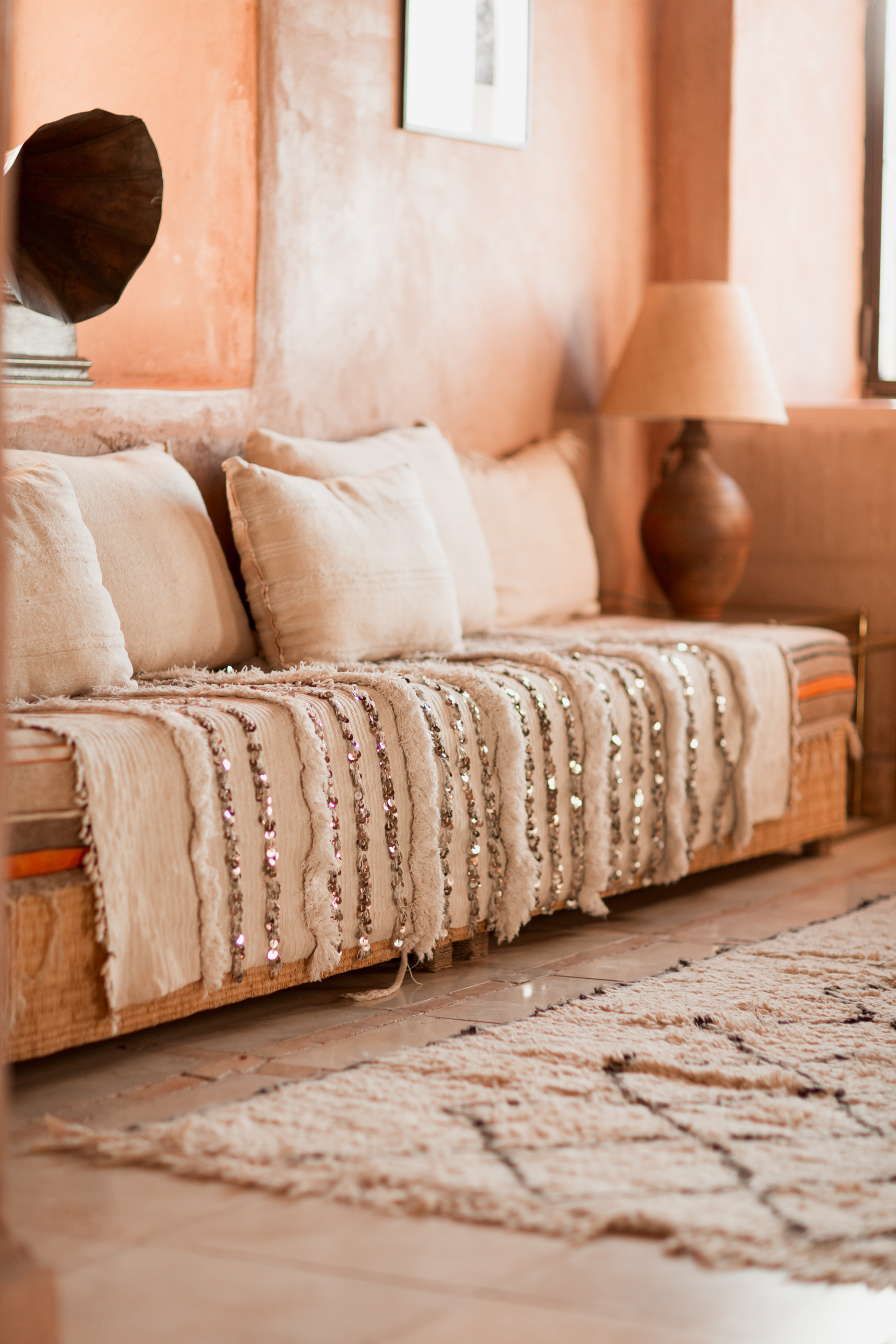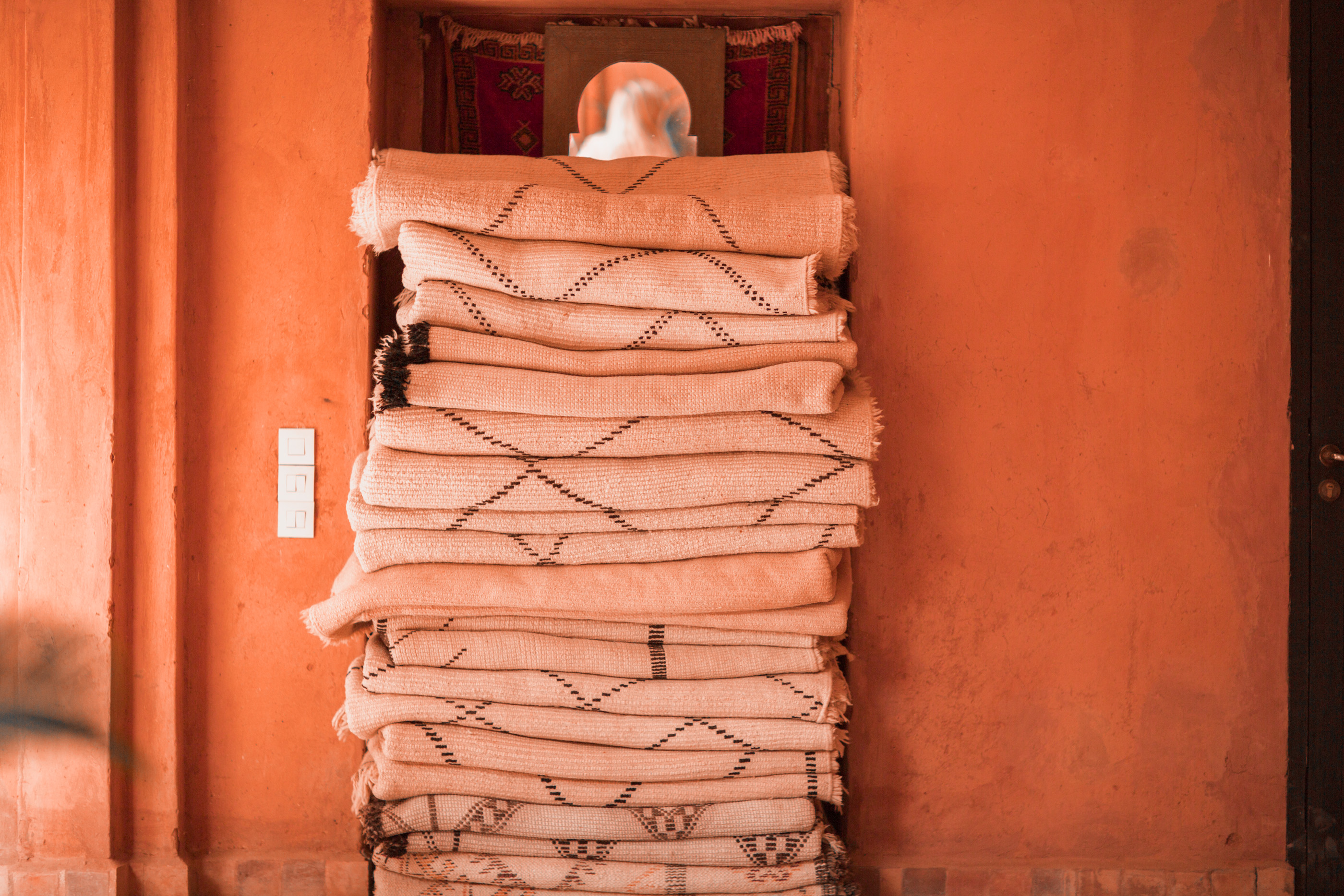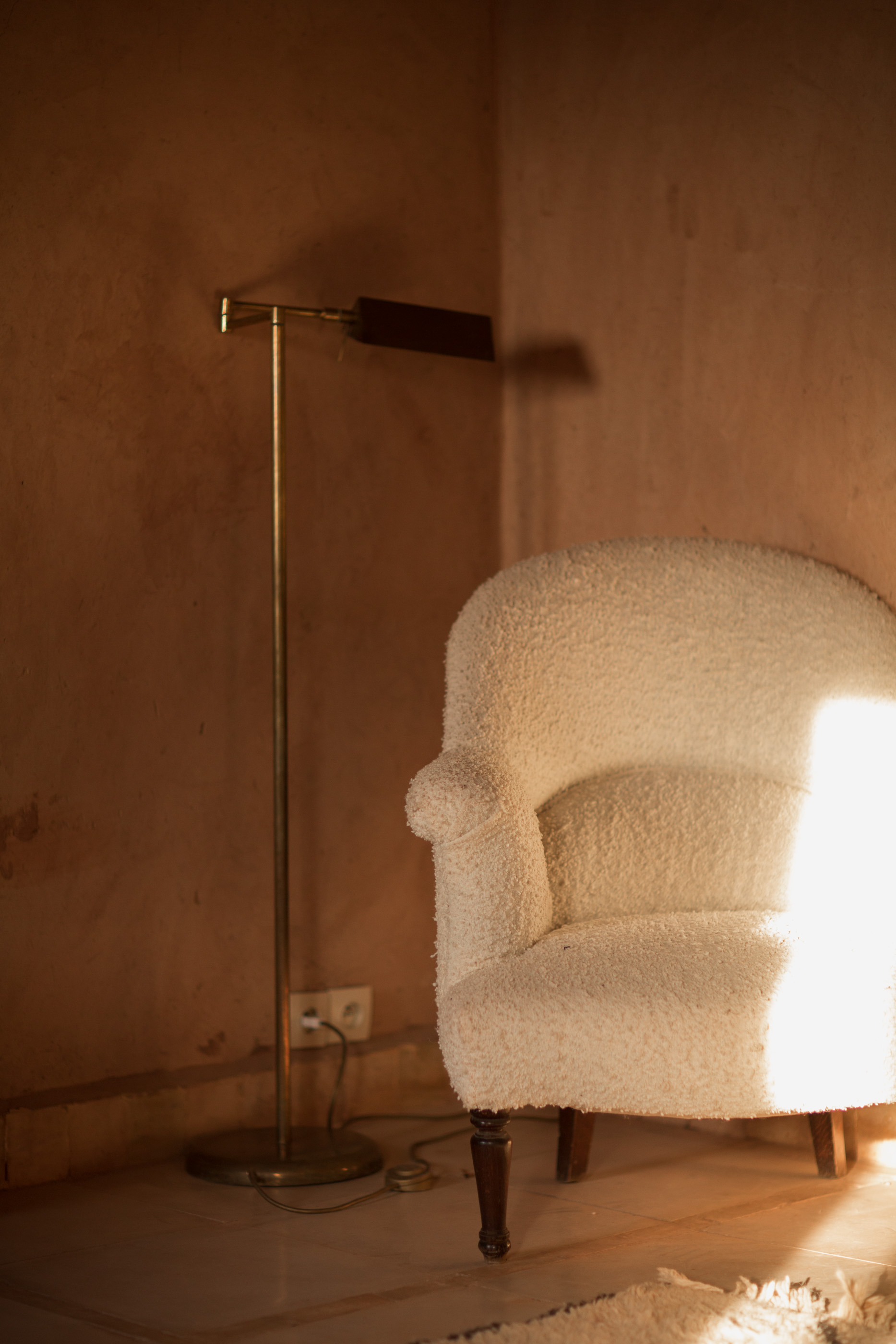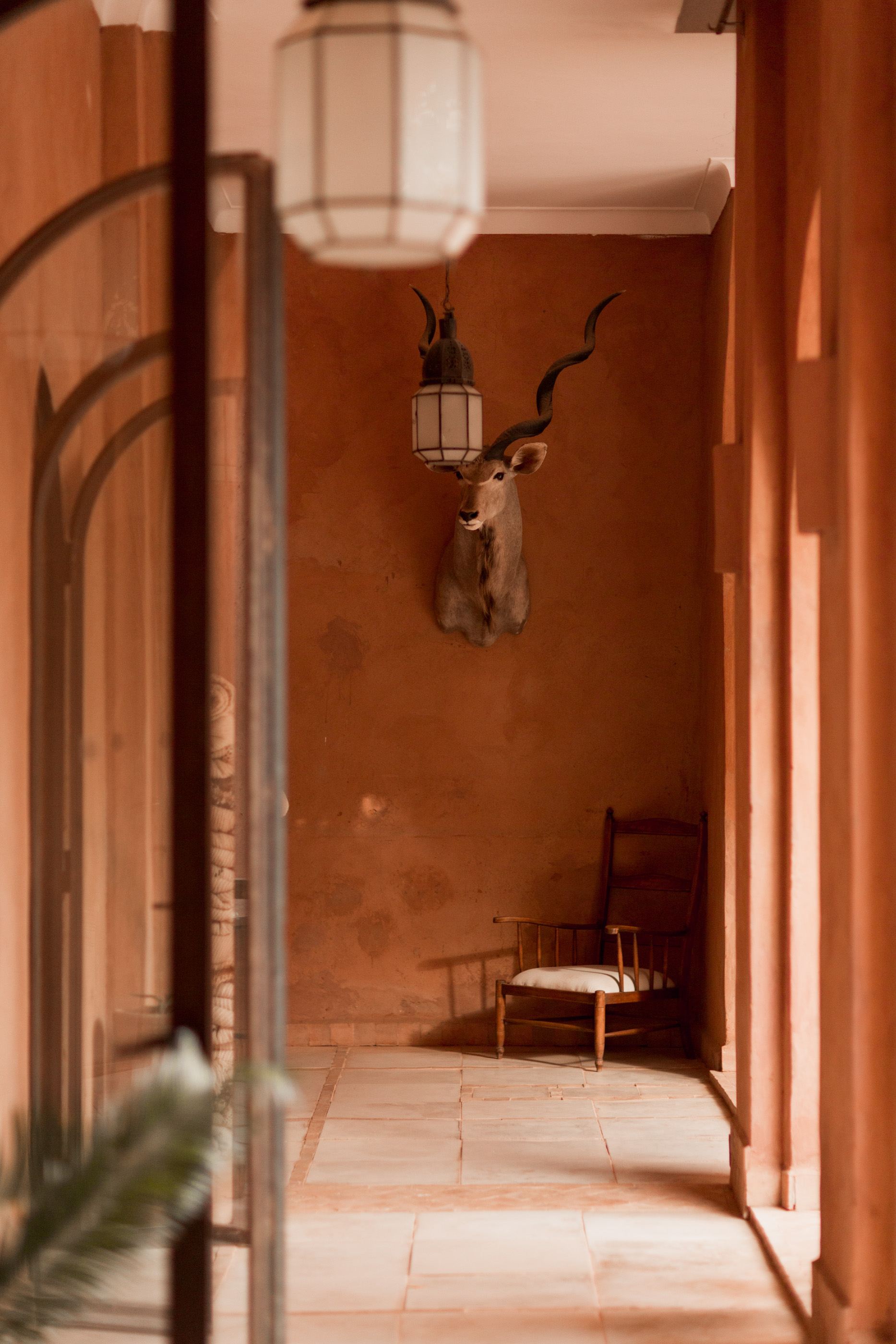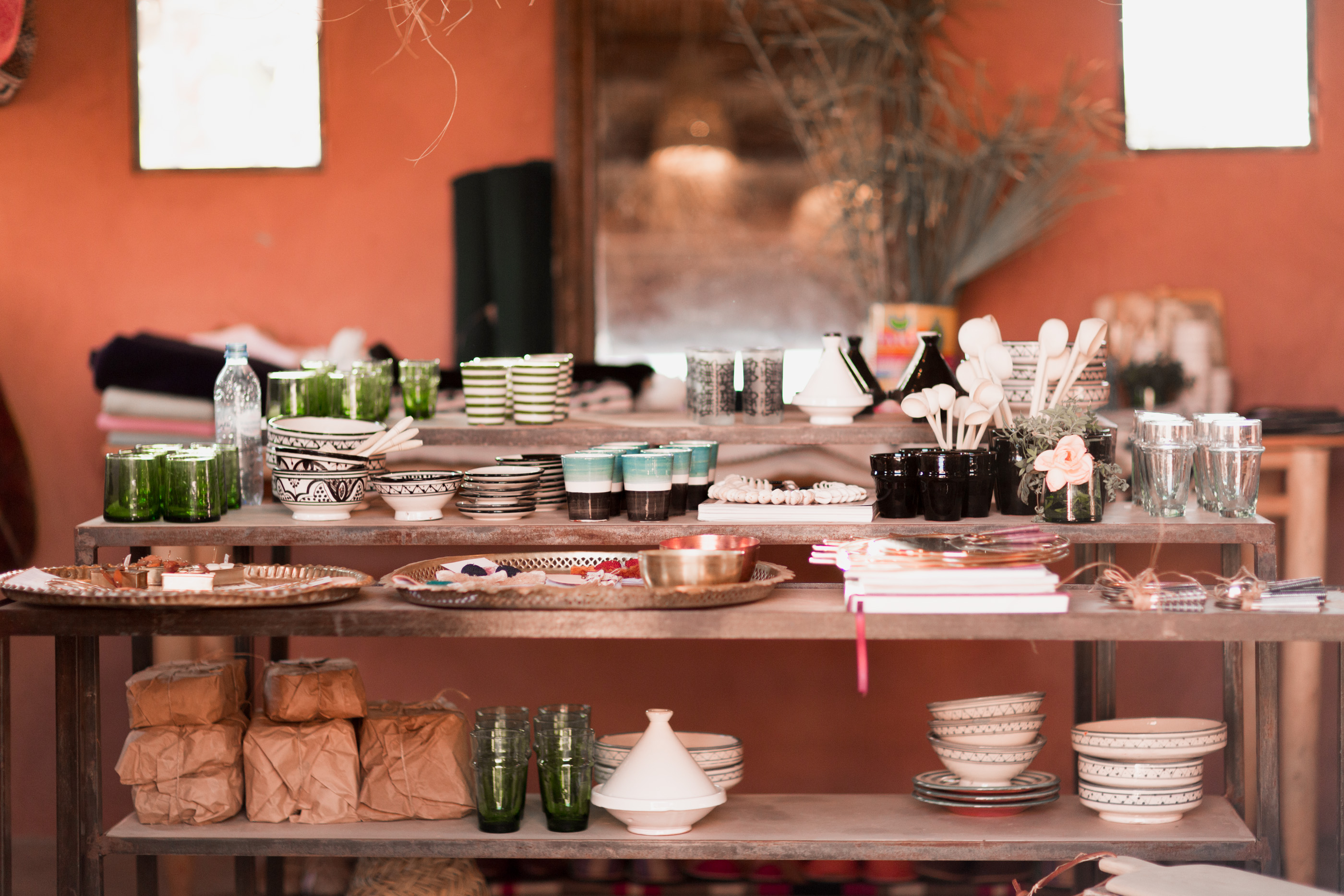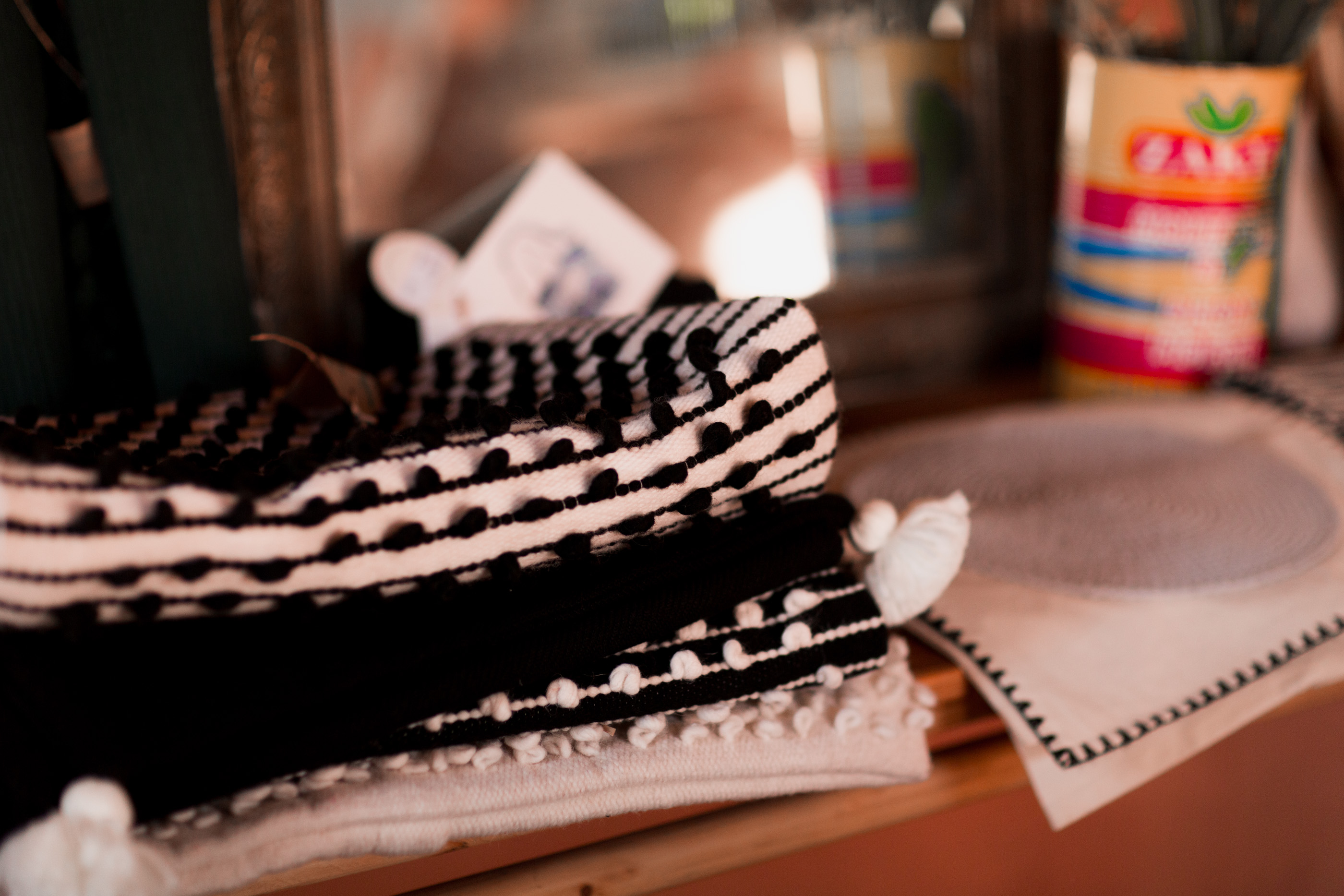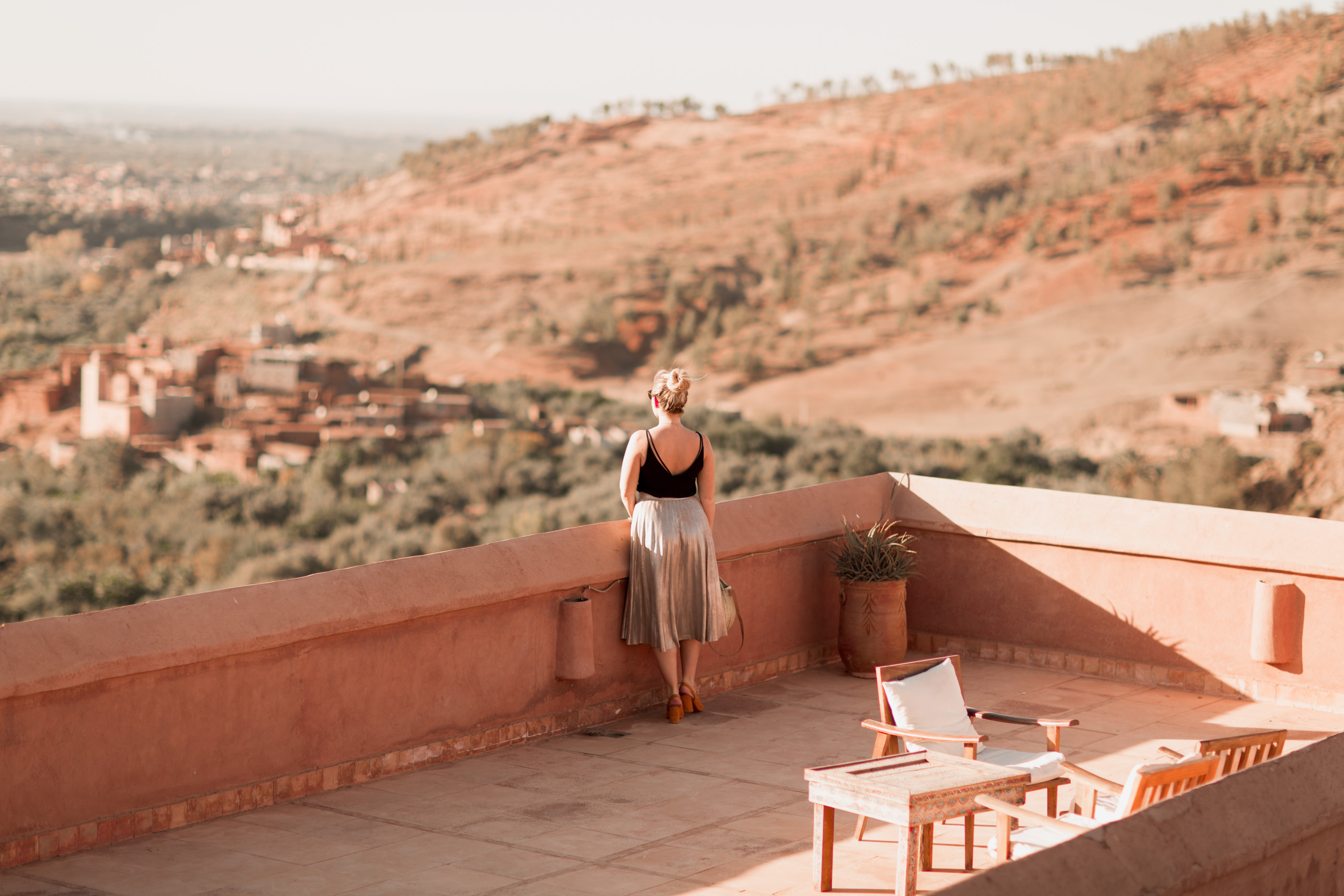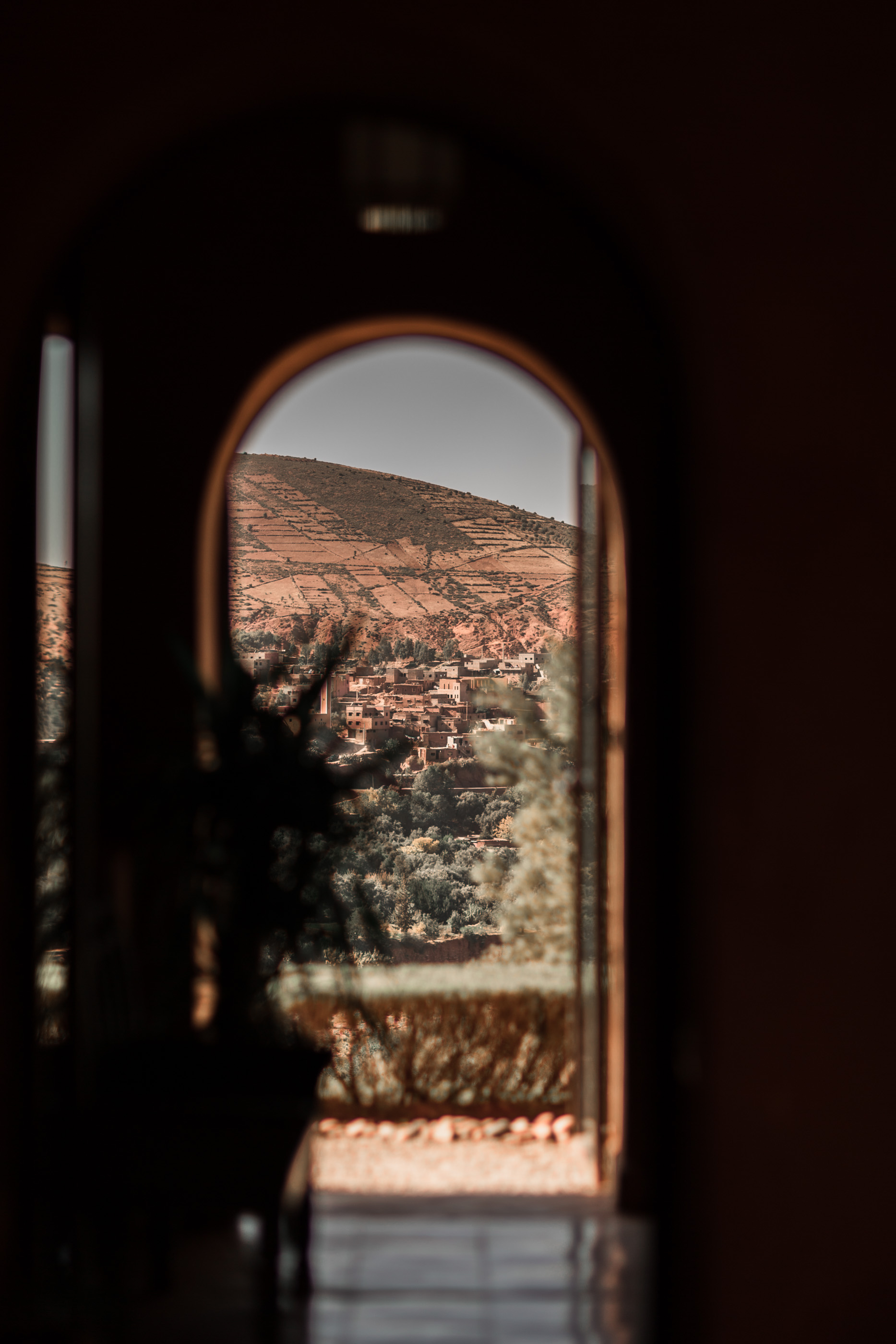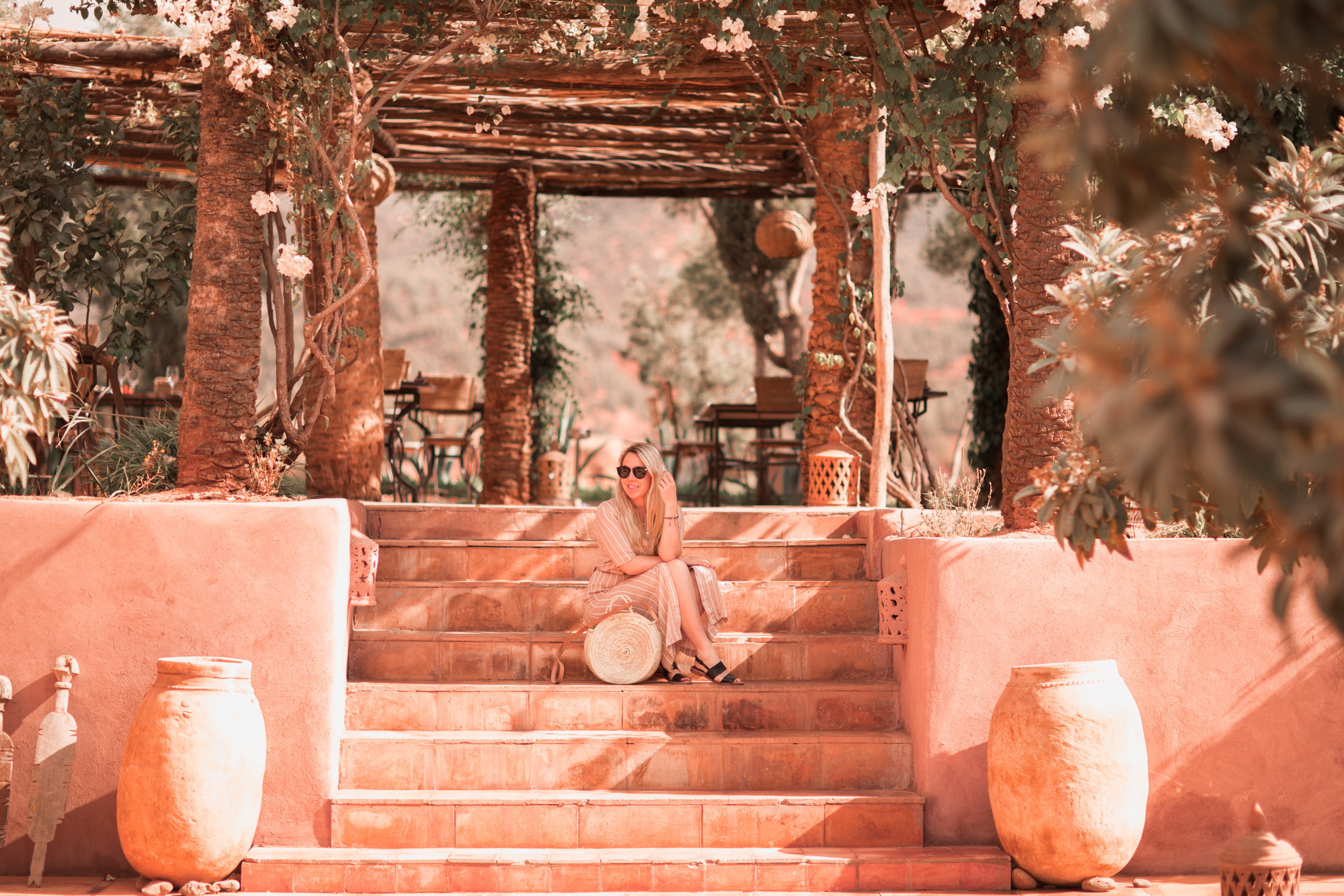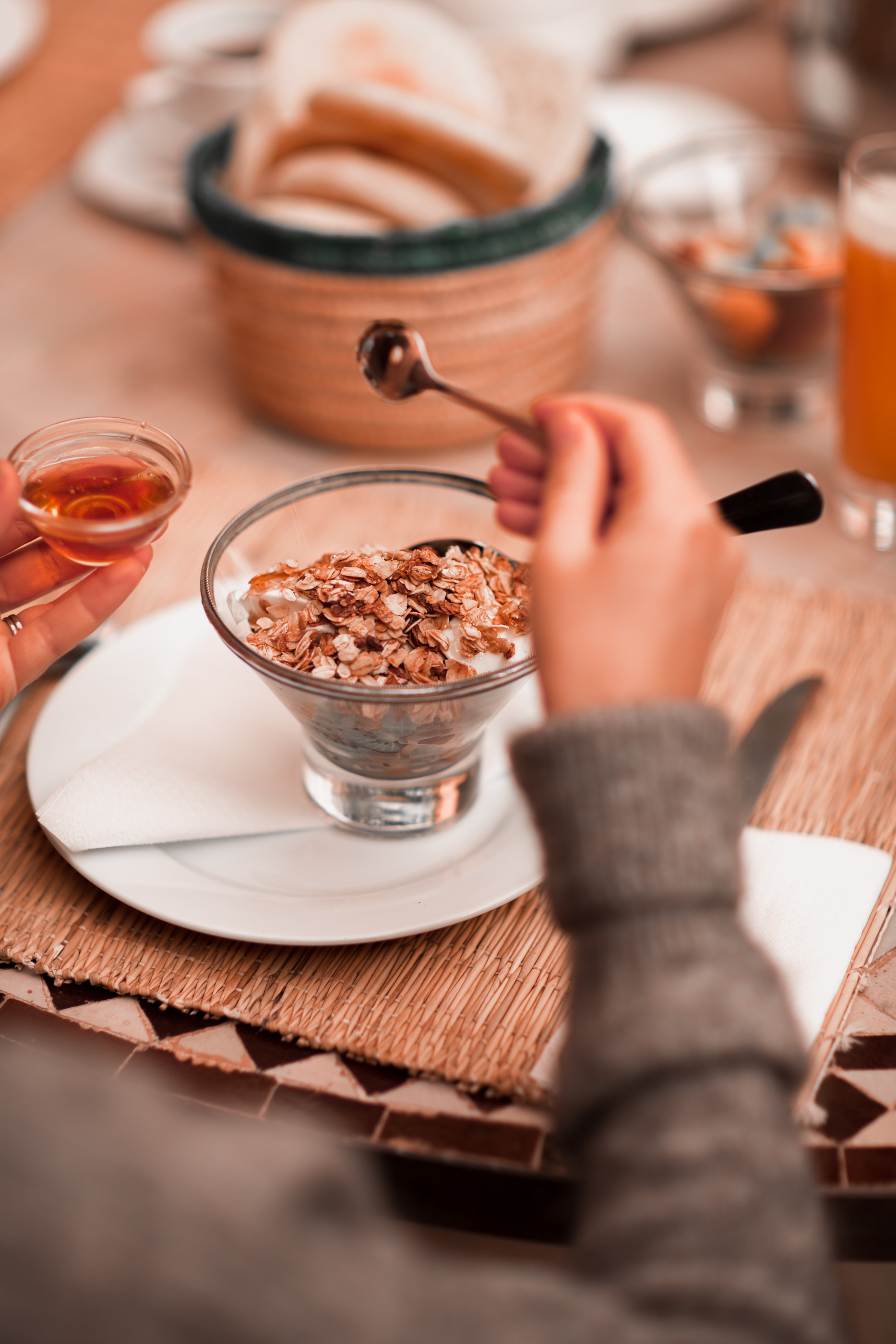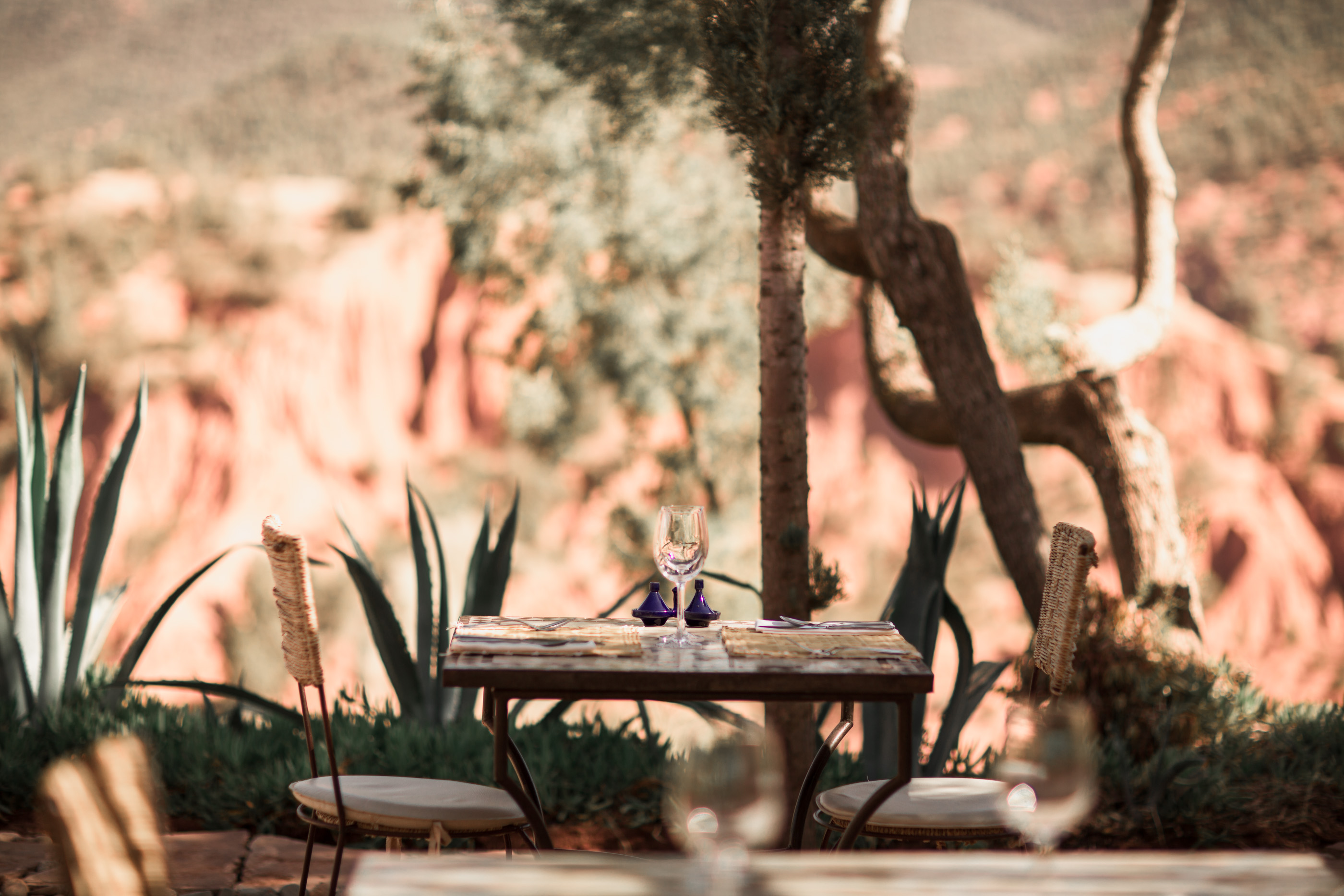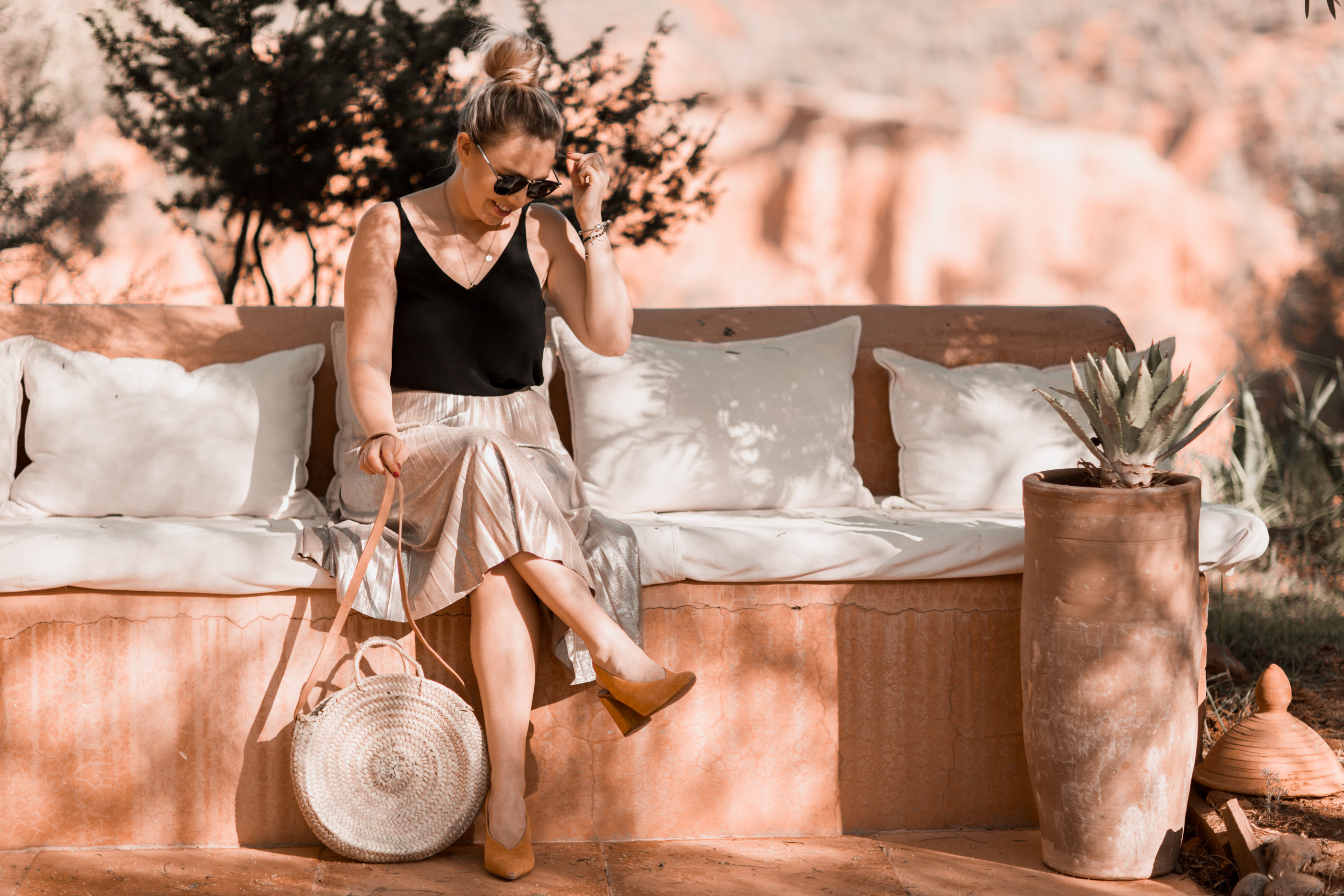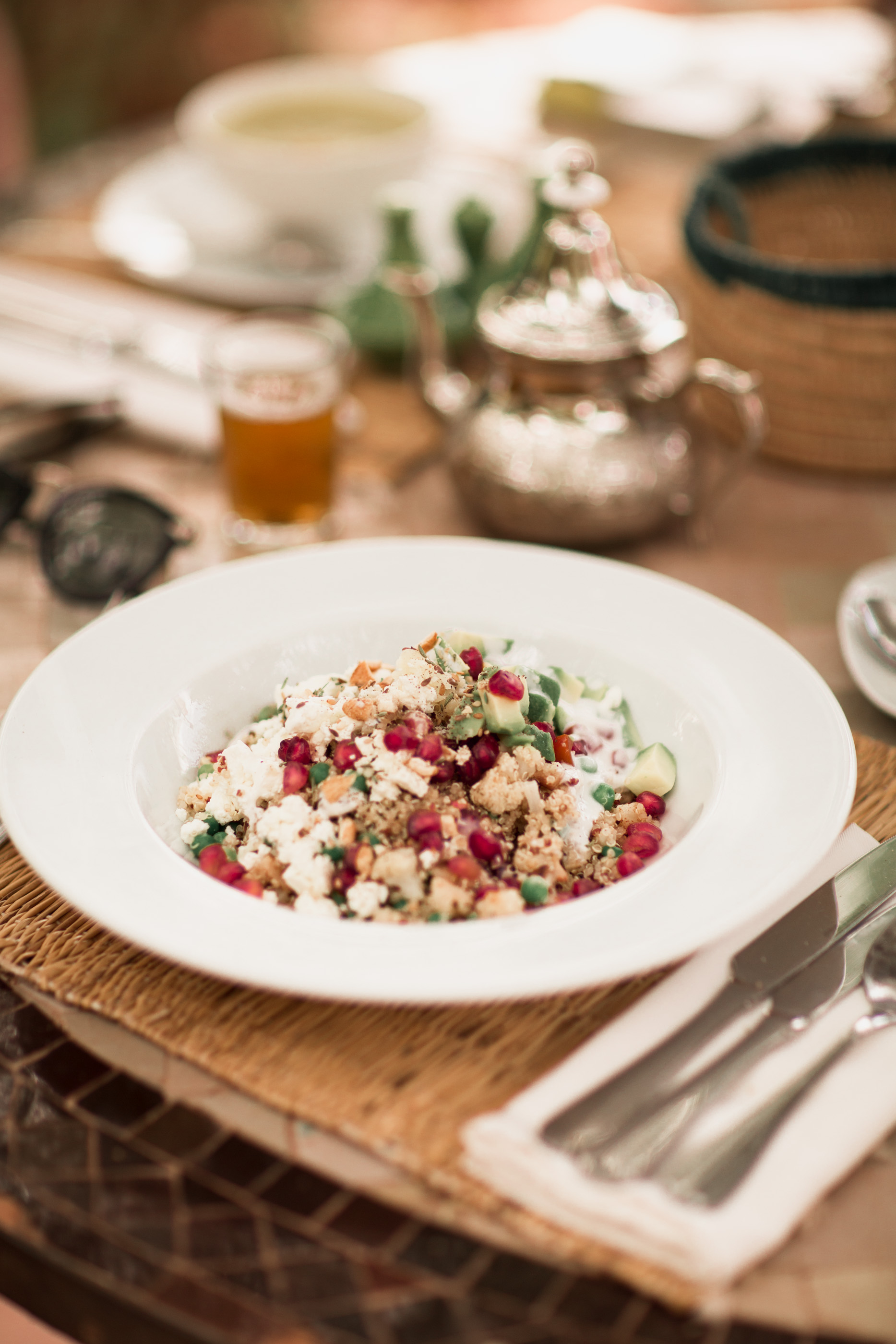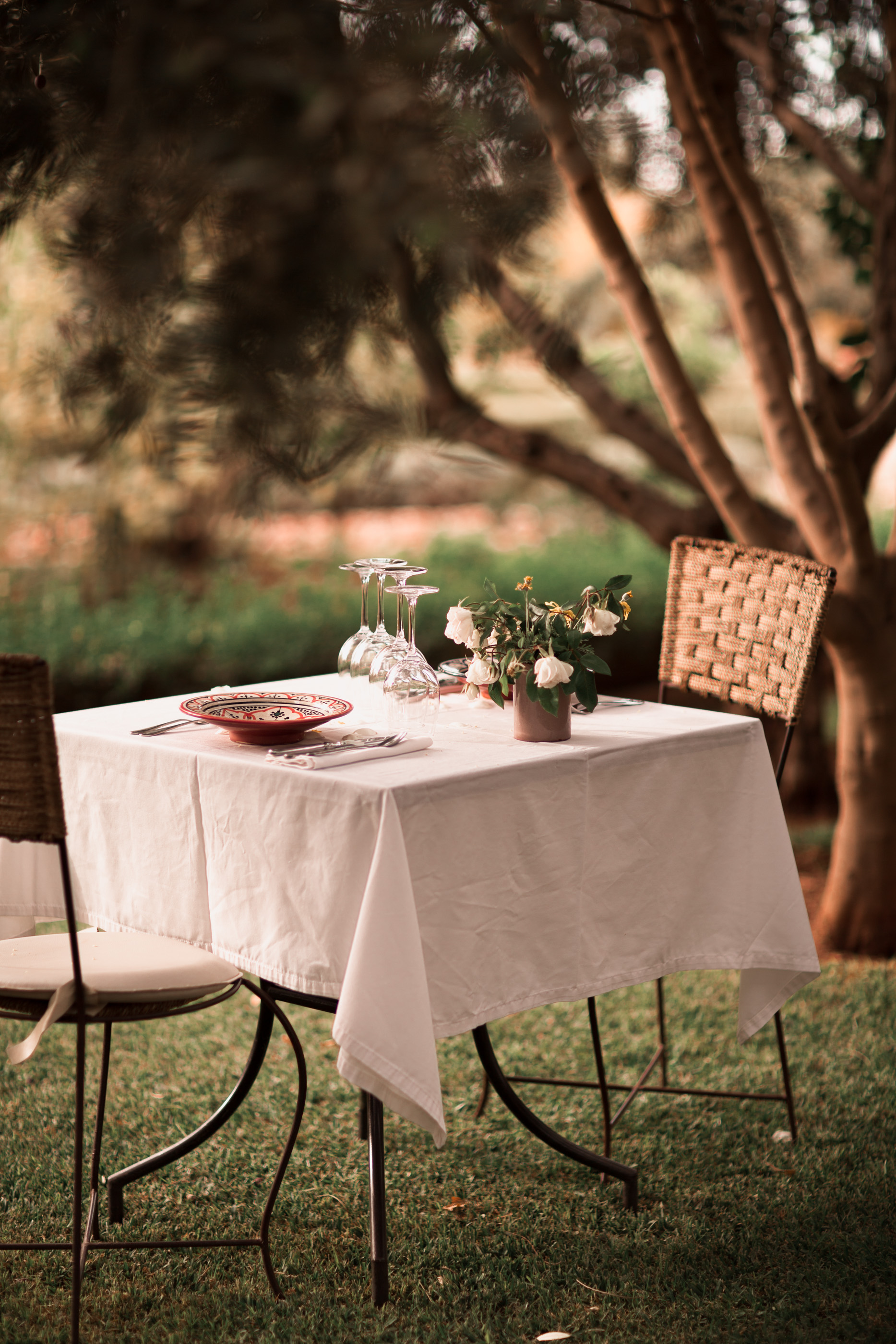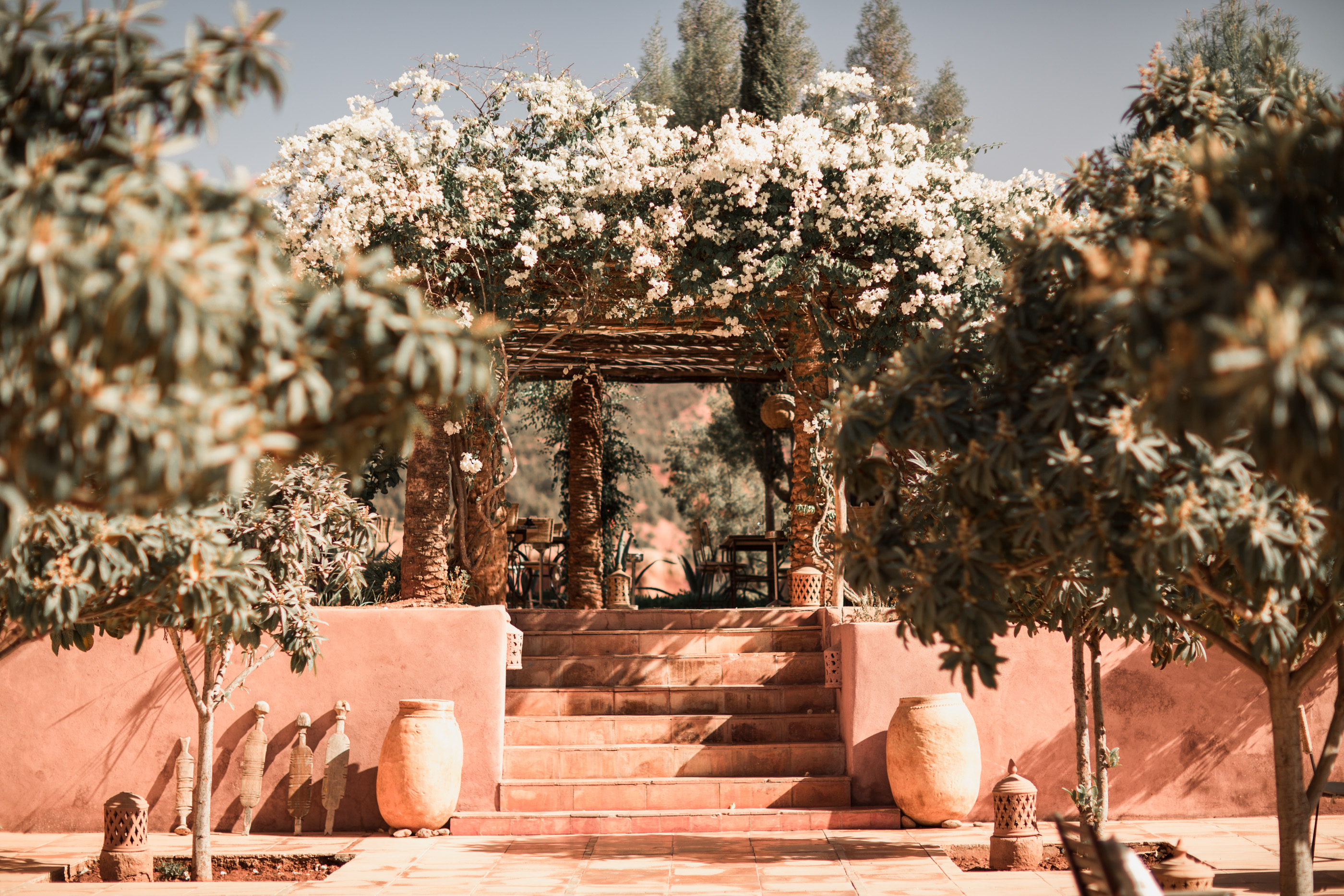 ---
 Kasbah Bab Ourika was a delight. The isolated mountain location could make this hotel a sleeping beauty in the mountains, but with the pools (and our own private pool), gardens to explore, hikes to be had in the mountains (well worth doing) and even a movie room should you so wish, the hotel was less sleeping beauty, more well needed sanctuary. It was the perfect location to unwind, finally pick up your book, and catch up on sleep, yet each day whizzed by and if anything I'd have loved more time to squeeze even more in.
–
LEISURELY DAYS
–
Most our days at the Kasbah were leisurely and wonderfully relaxed, we started each day with my favourite Moroccan breakfast – fruit & yoghurt (drizzled with honey), followed by Moroccan crepes and crumpets, finished off with berber eggs and avocado (it fast became my favourite meal of the day), we'd snooze off our breakfast by the pool, casually reading emails & catching up with my favourite blogs before we dabbled in a light lunch in the beautiful outside restaurant with the most spectacular views of the valleys. Most days we tried to save a little space for afternoon mint tea and cake which was served at 4pm, before watching the sunset in our private garden and pool with a bottle of wine. We'd head over for a three course dinner in the main hotel at about 8pm before hitting the hay at 1030pm ish most nights.
Its a routine I fell into so easily and one that my body instantly relaxed with. The food at the hotel was a blend of traditional Moroccan dishes blended with classic European & British dishes inspired by the hotels consultant chef Michael – it was the breakfasts though I really looked forward to.
–
HOTEL BOUTIQUE
–
The nature of the hotel is that you don't really leave, unless for a guided trek of the mountains and local Berber villages which we did on our third day, but unlike some trips this was no problem at all and in fact it was lovely to spend a few days unwinding in the calm after our three days in Marrakesh. The hotel even has a store within it's grounds should you want to pick up a few Moroccan purchases – in fact, the way the hotel works is that everything's for sale. The decor, rugs & artwork is all available should you so wish and there are lots of corners packed high with Berber rugs all available to buy! You pay an English rate, but avoid the souks if they're not your cup of tea.  I didn't buy anything from the boutique, but fell in love with two beautiful woolen cushions which I'd have loved to have taken back to adorn my bed with – anything to bring some of the gorgeous interiors home with me.
But let me stop rambling, and invite you inside instead …
---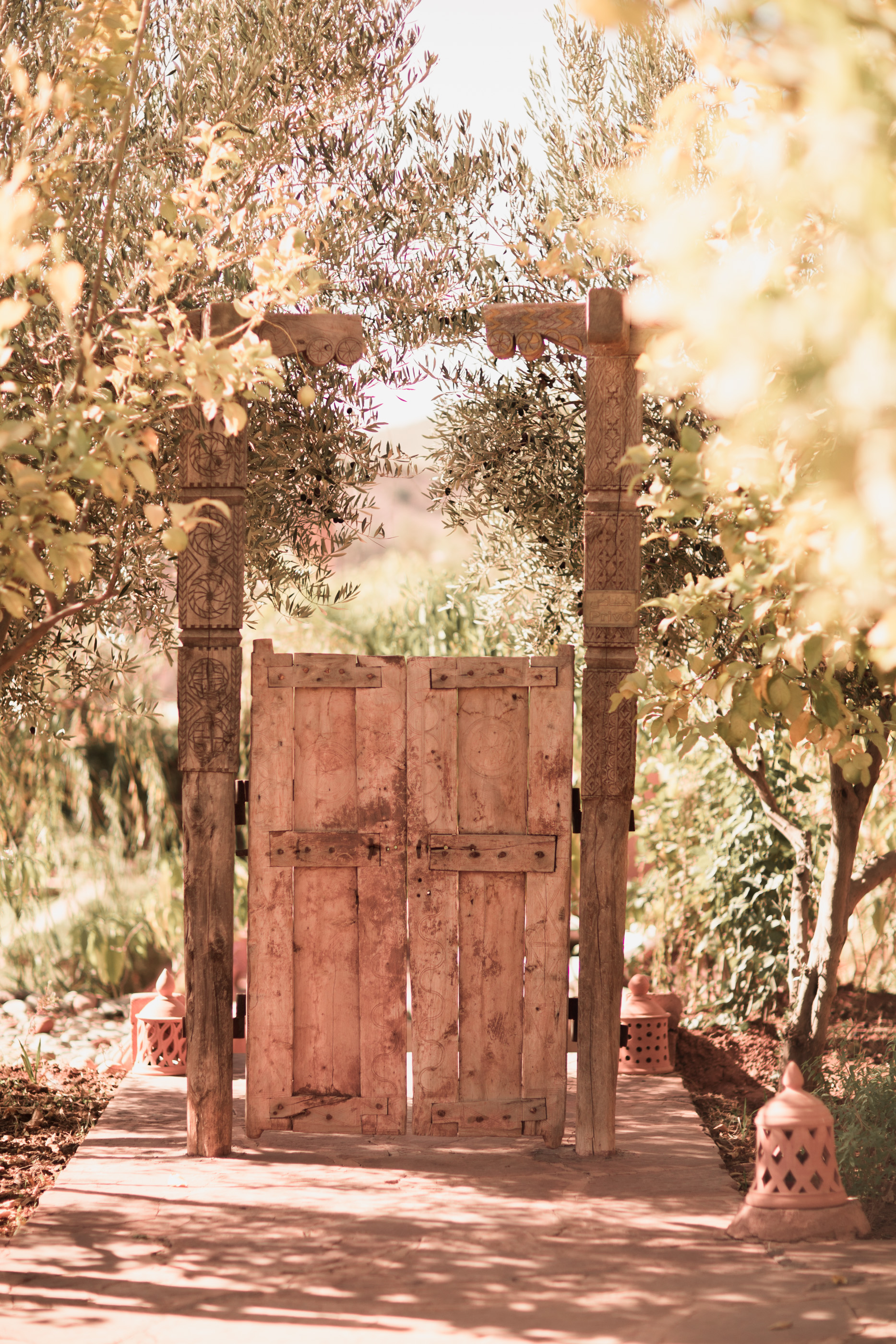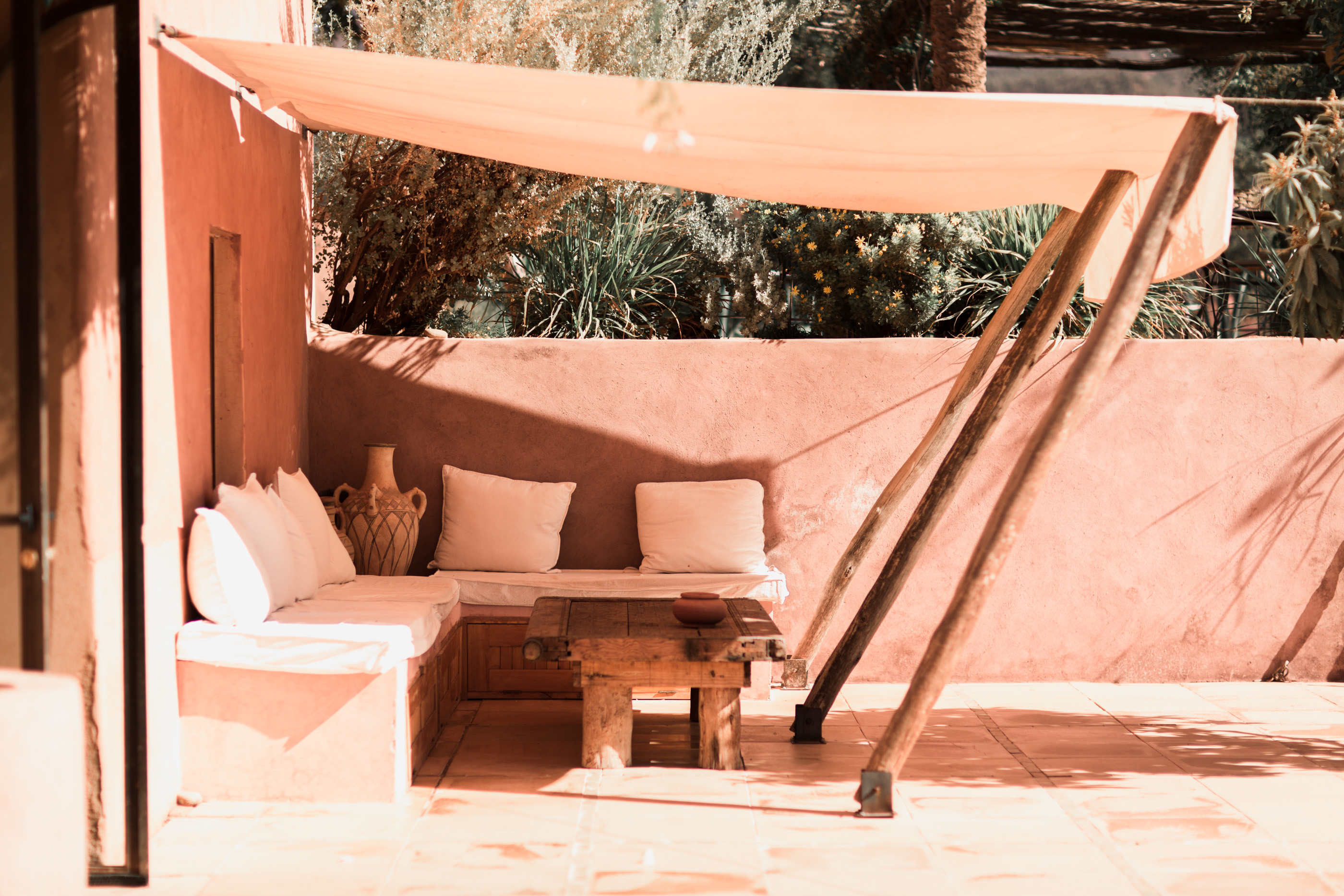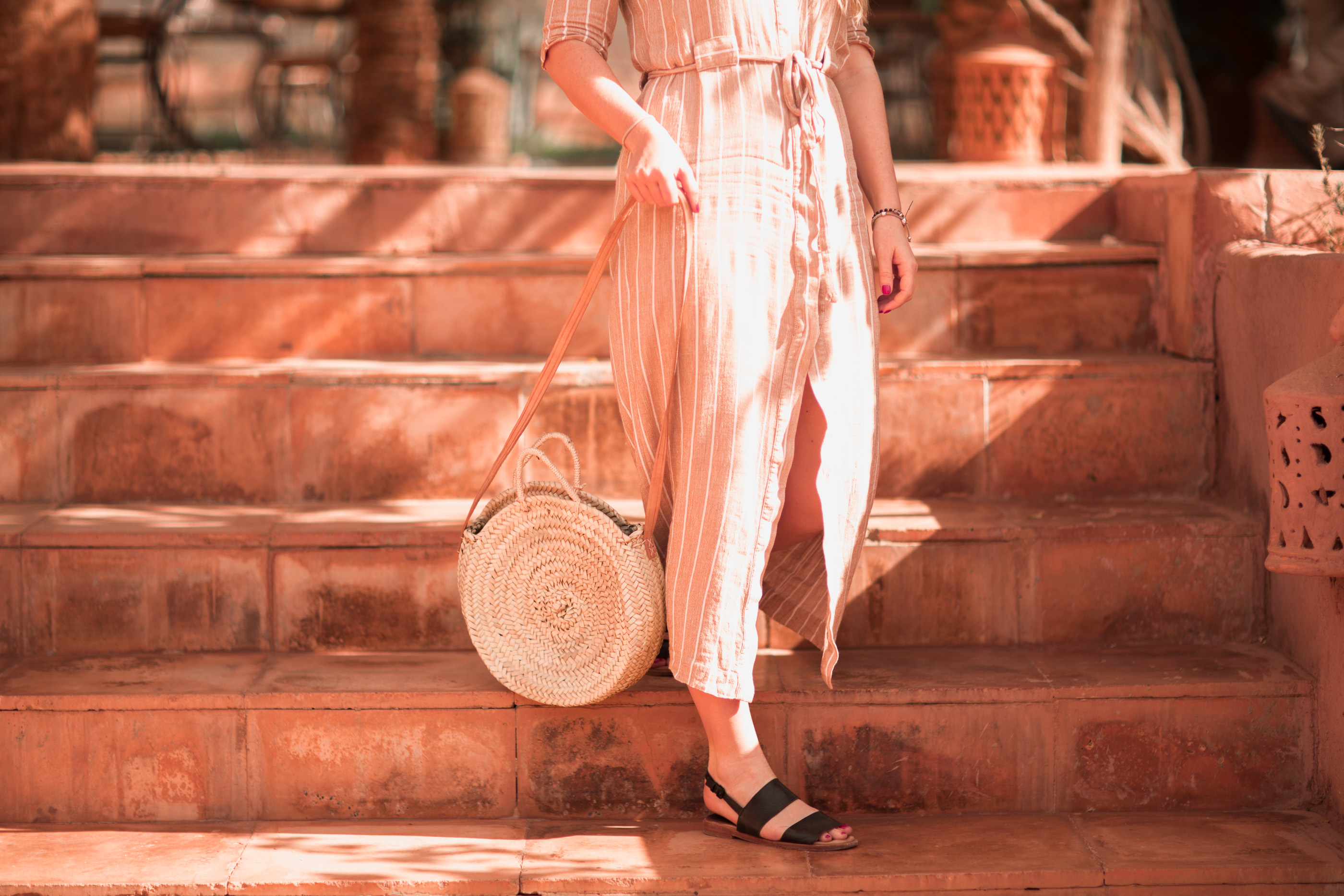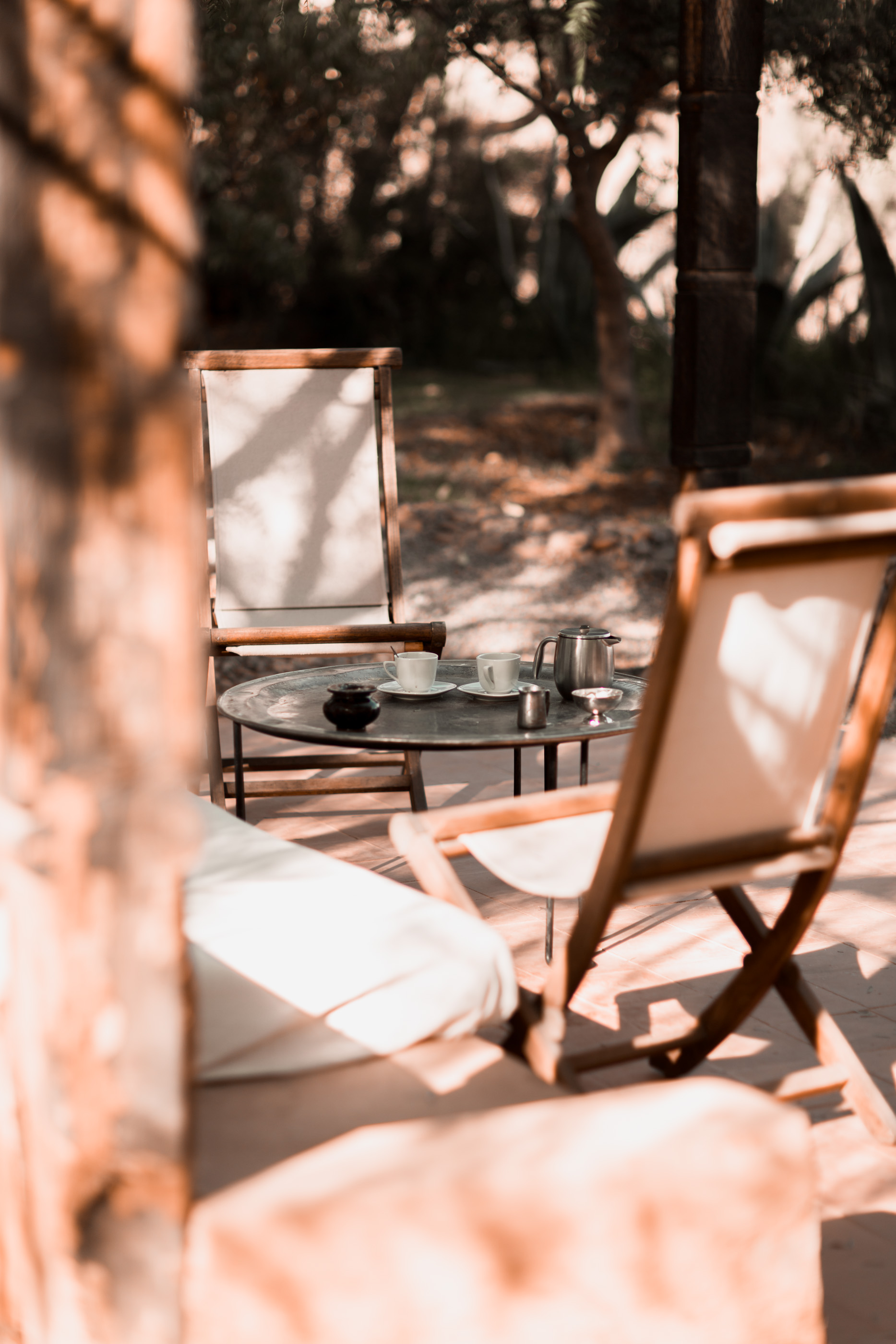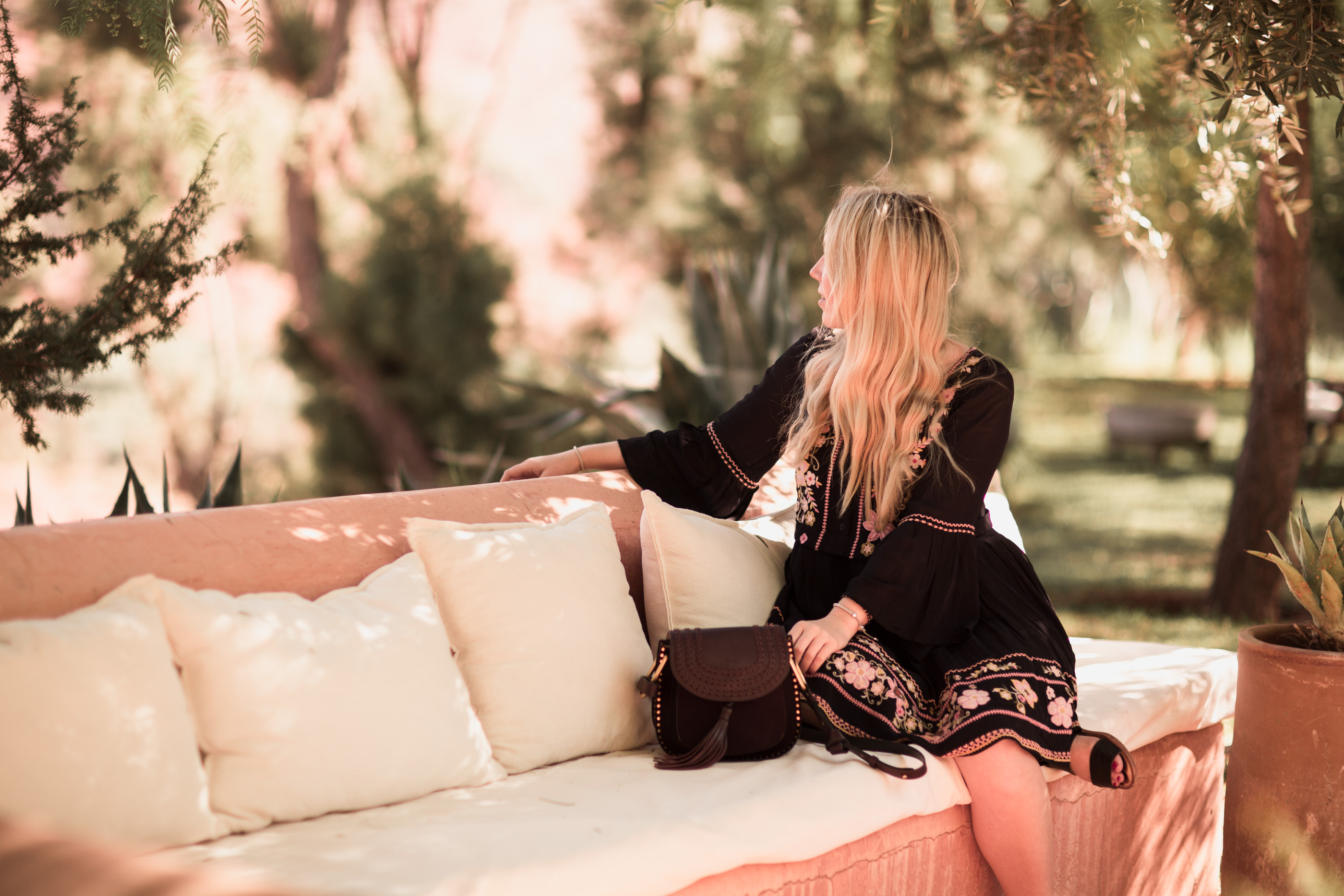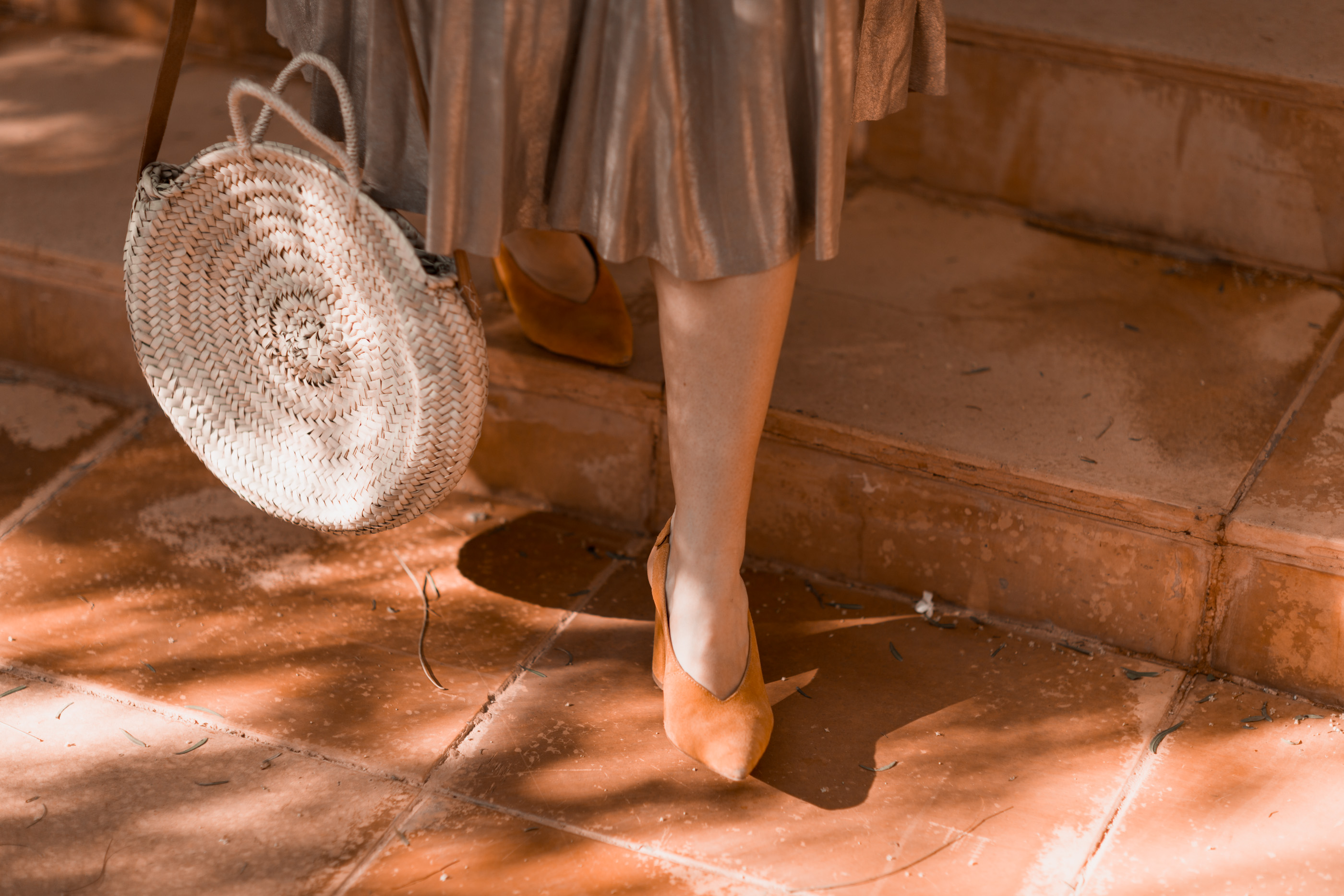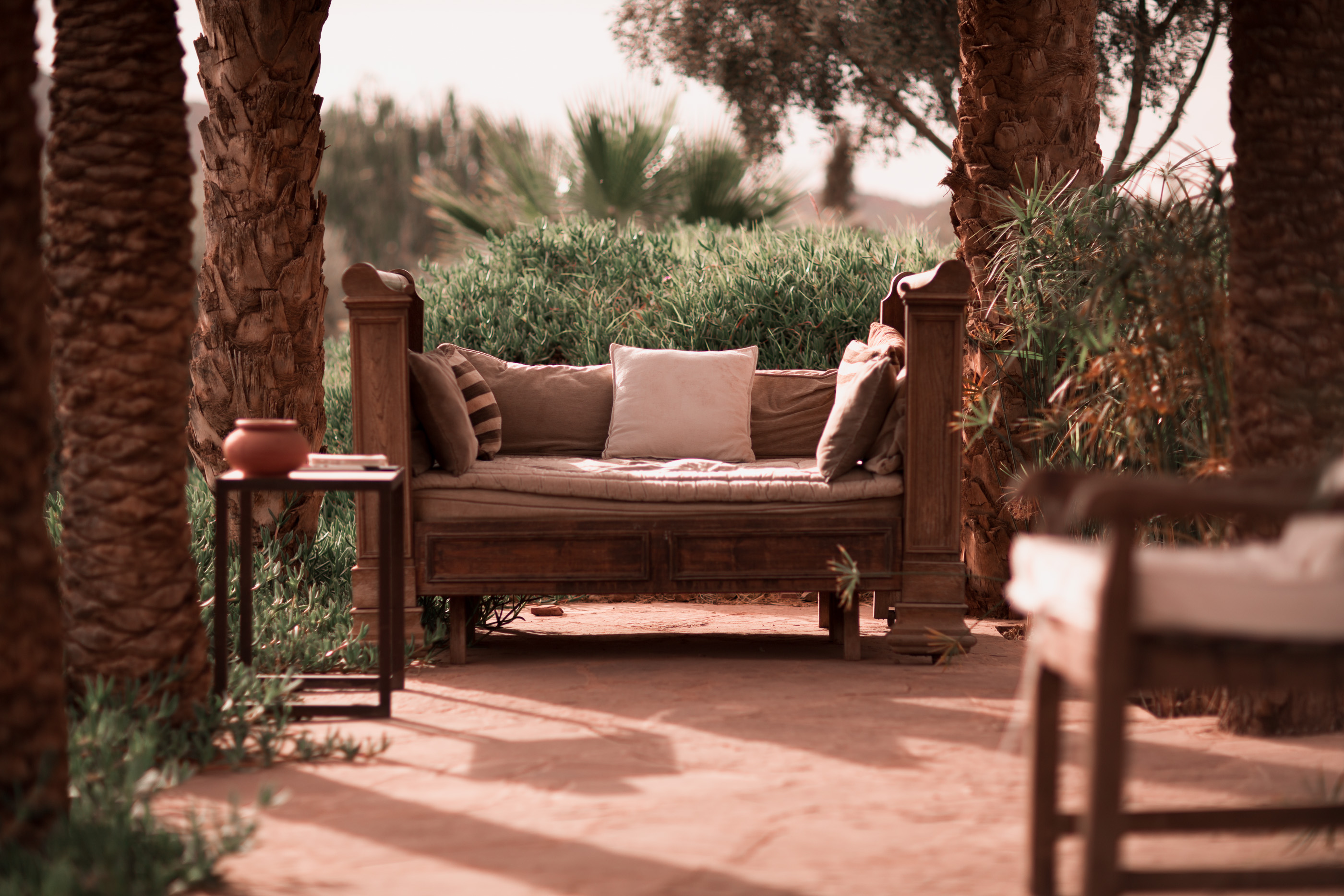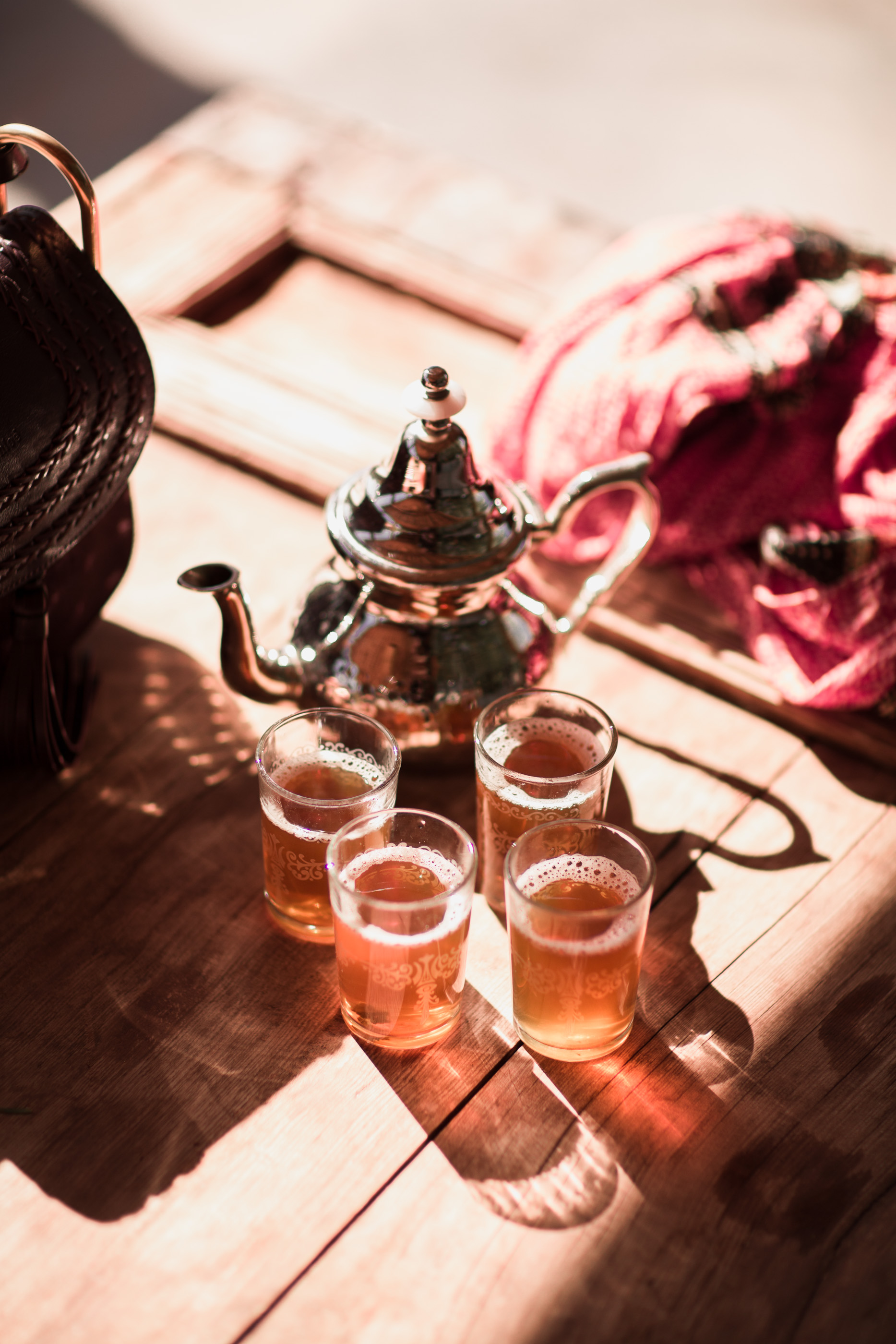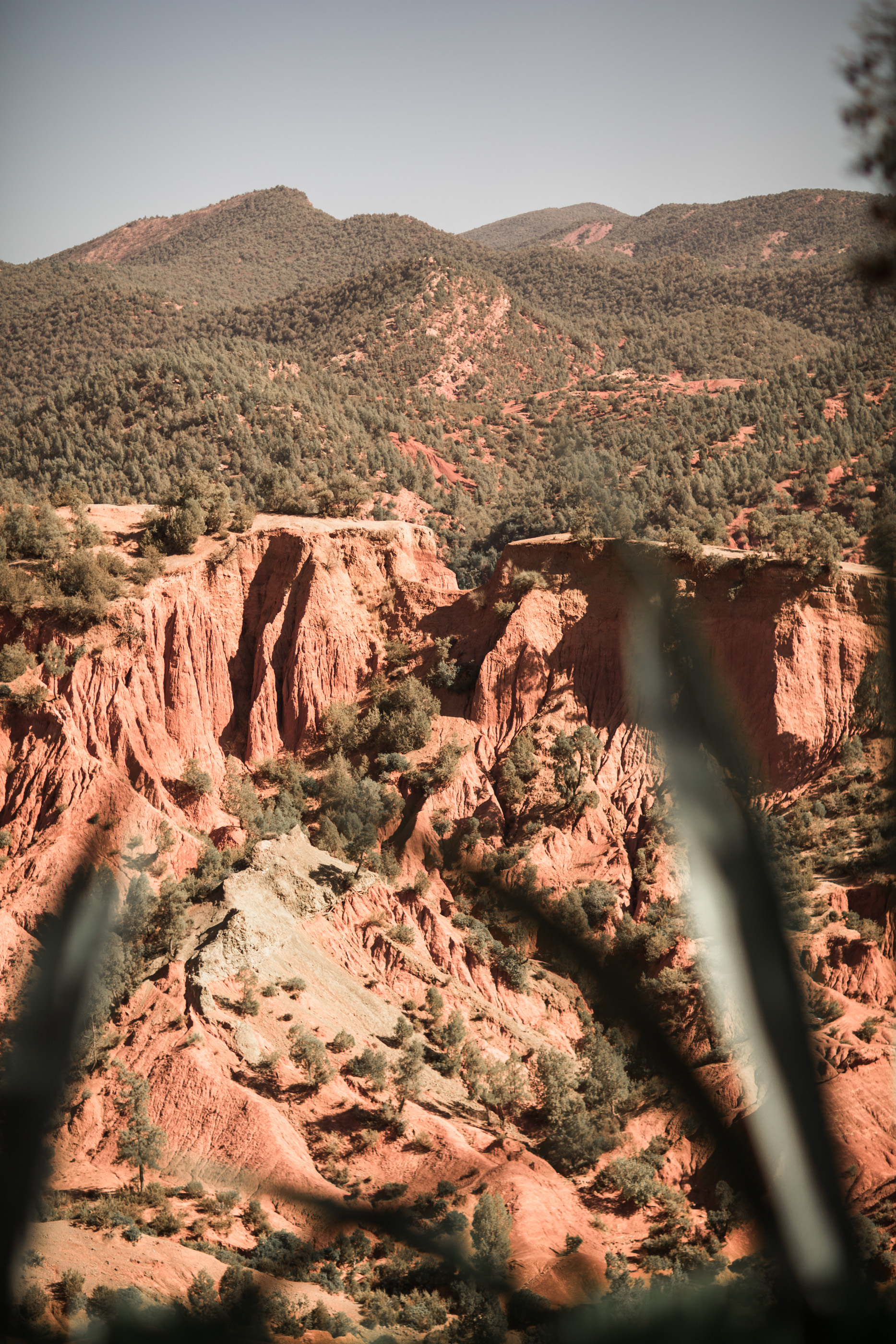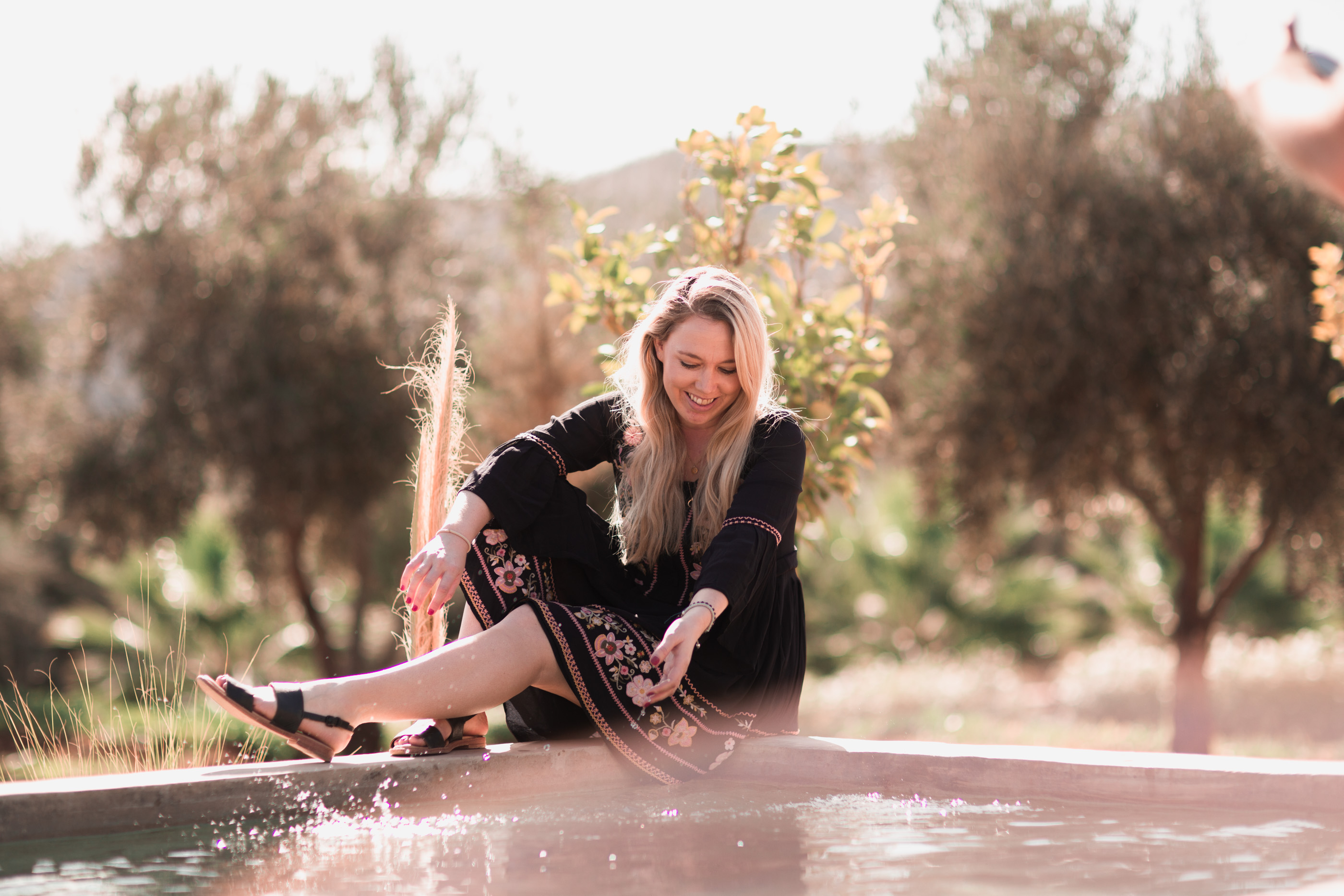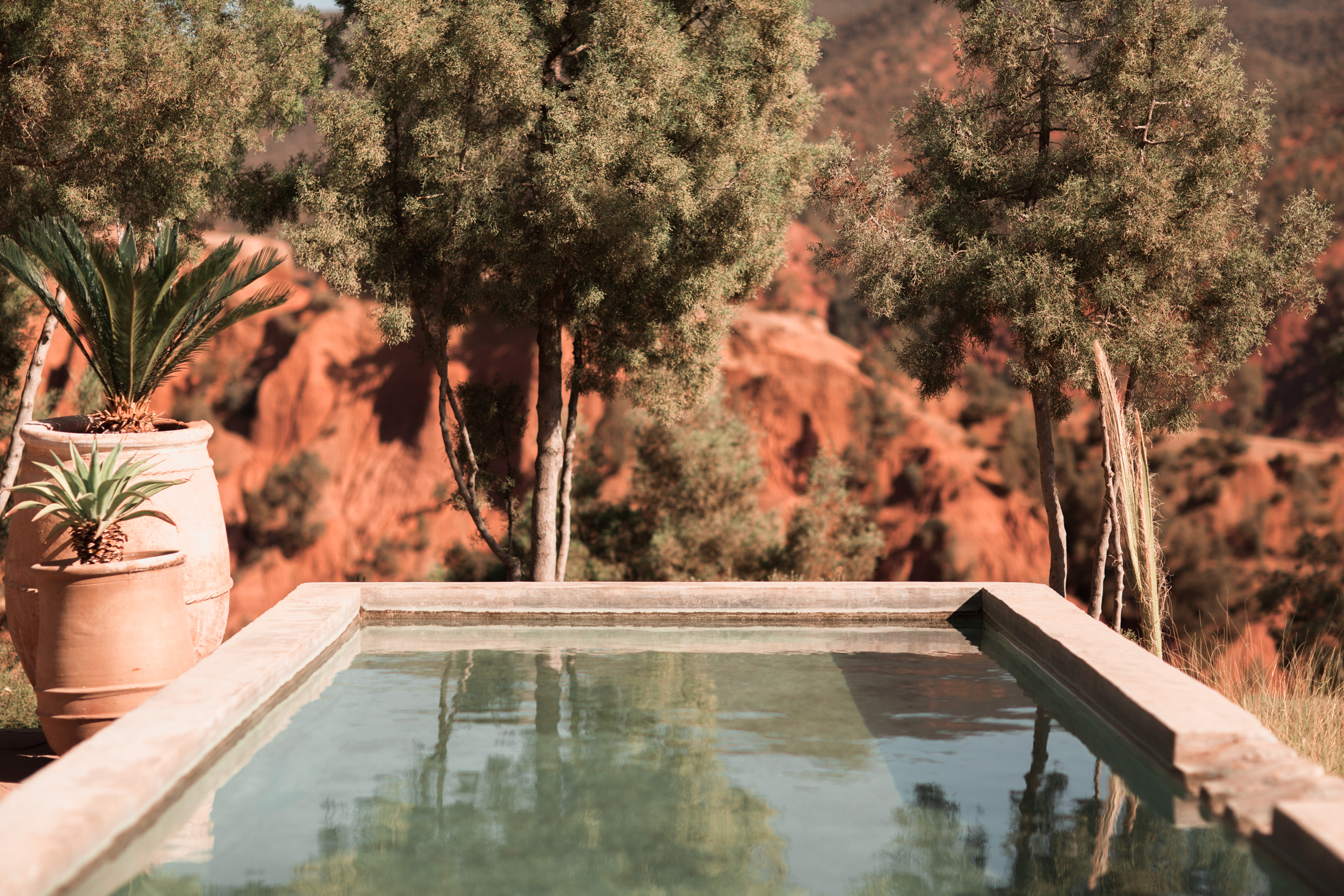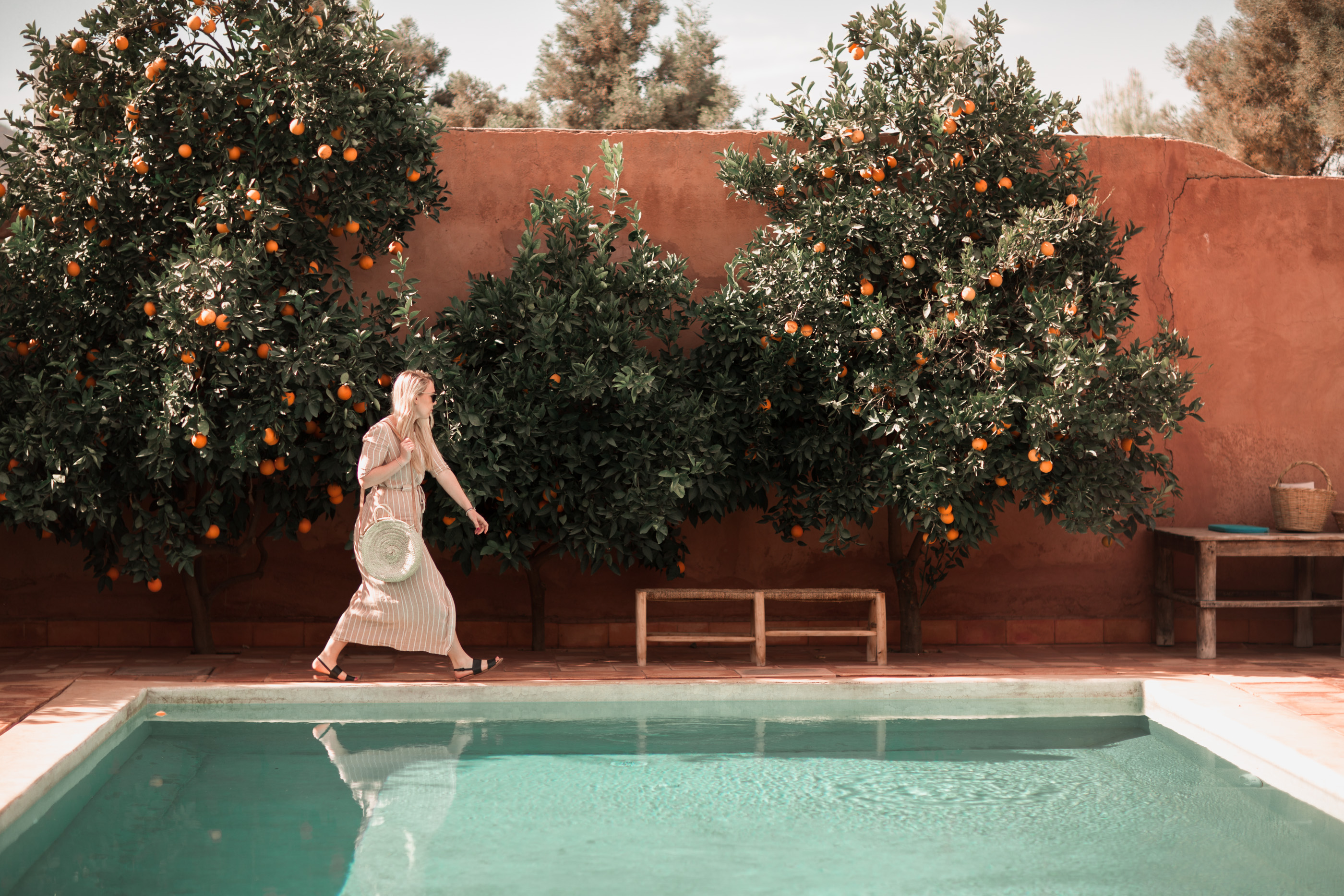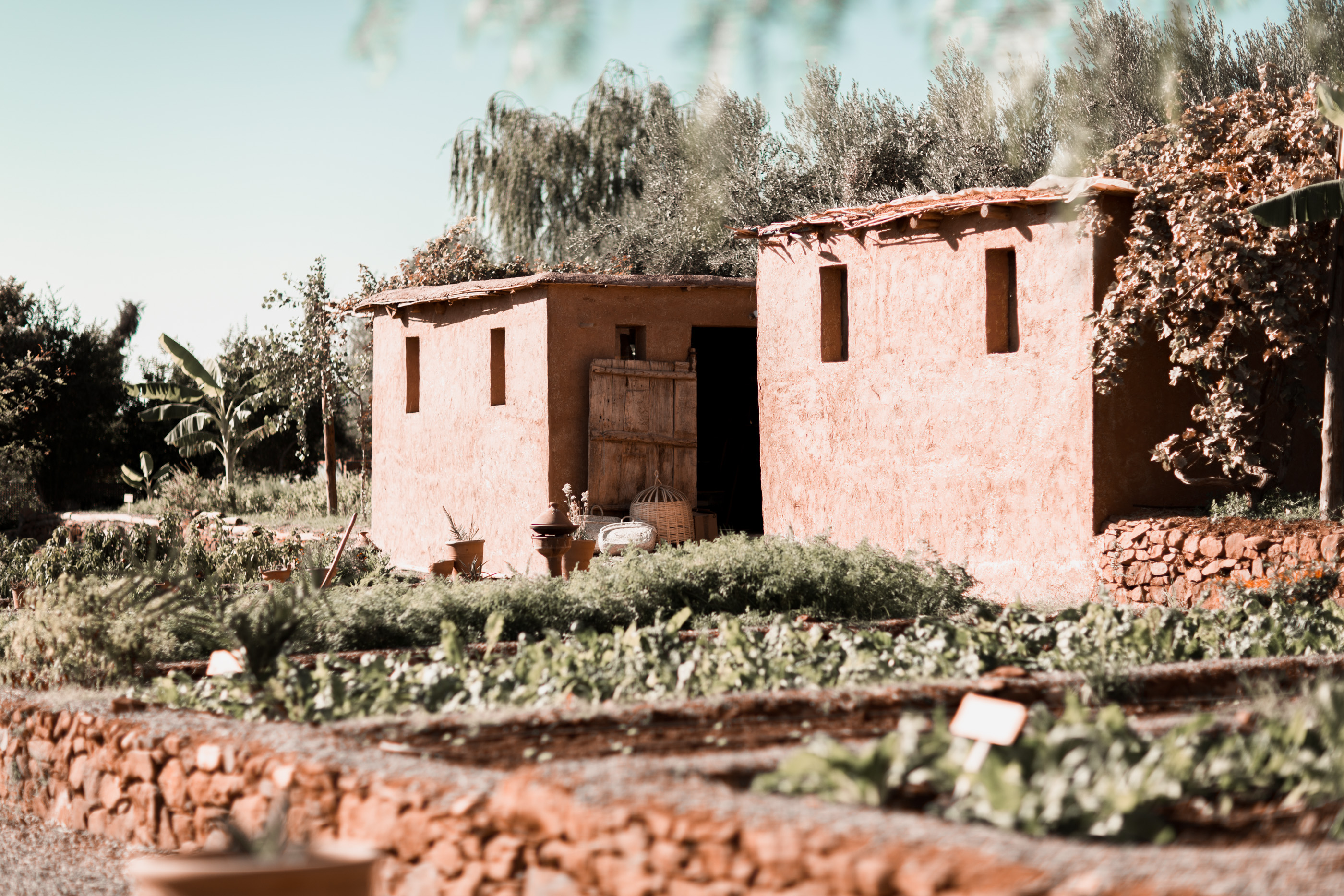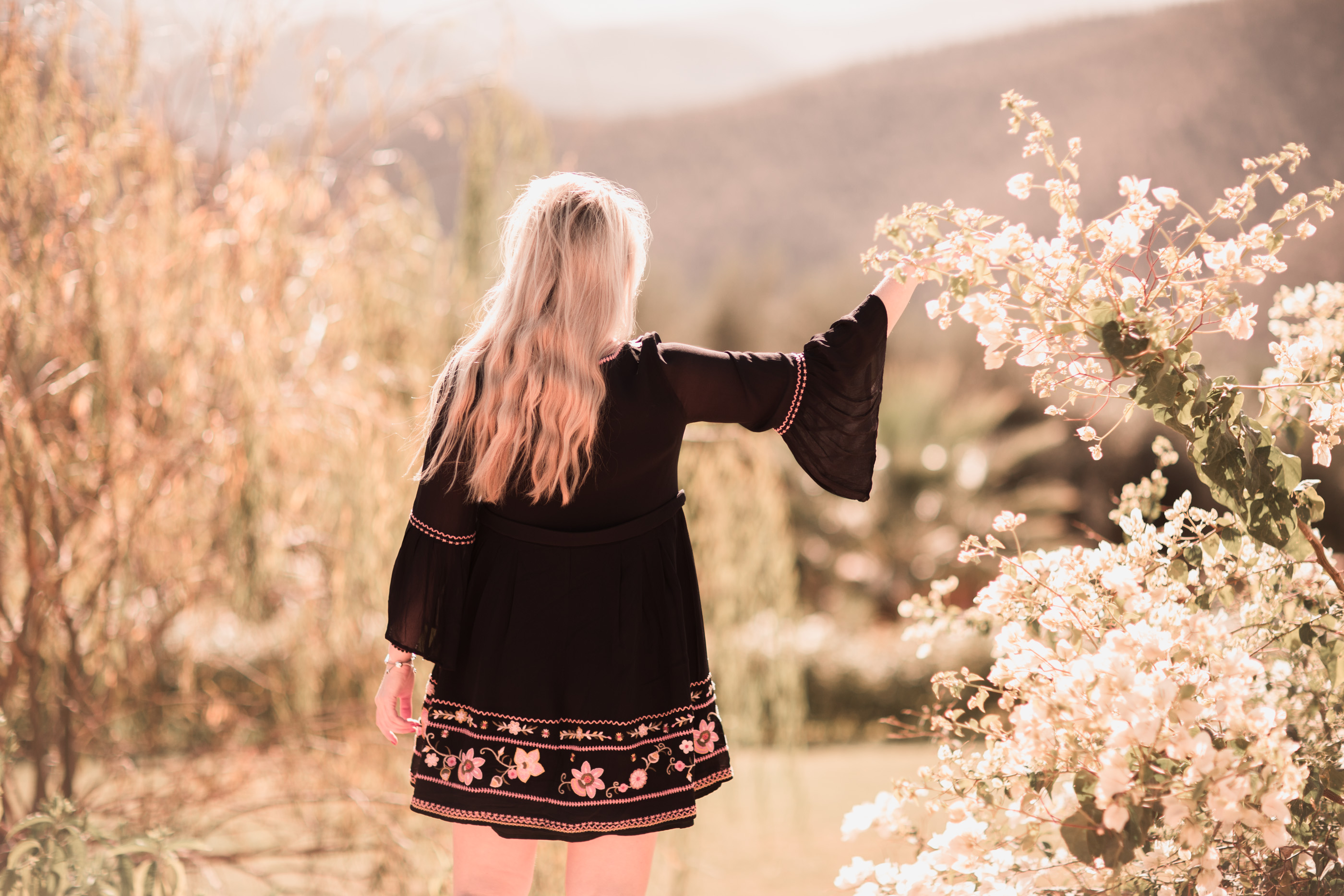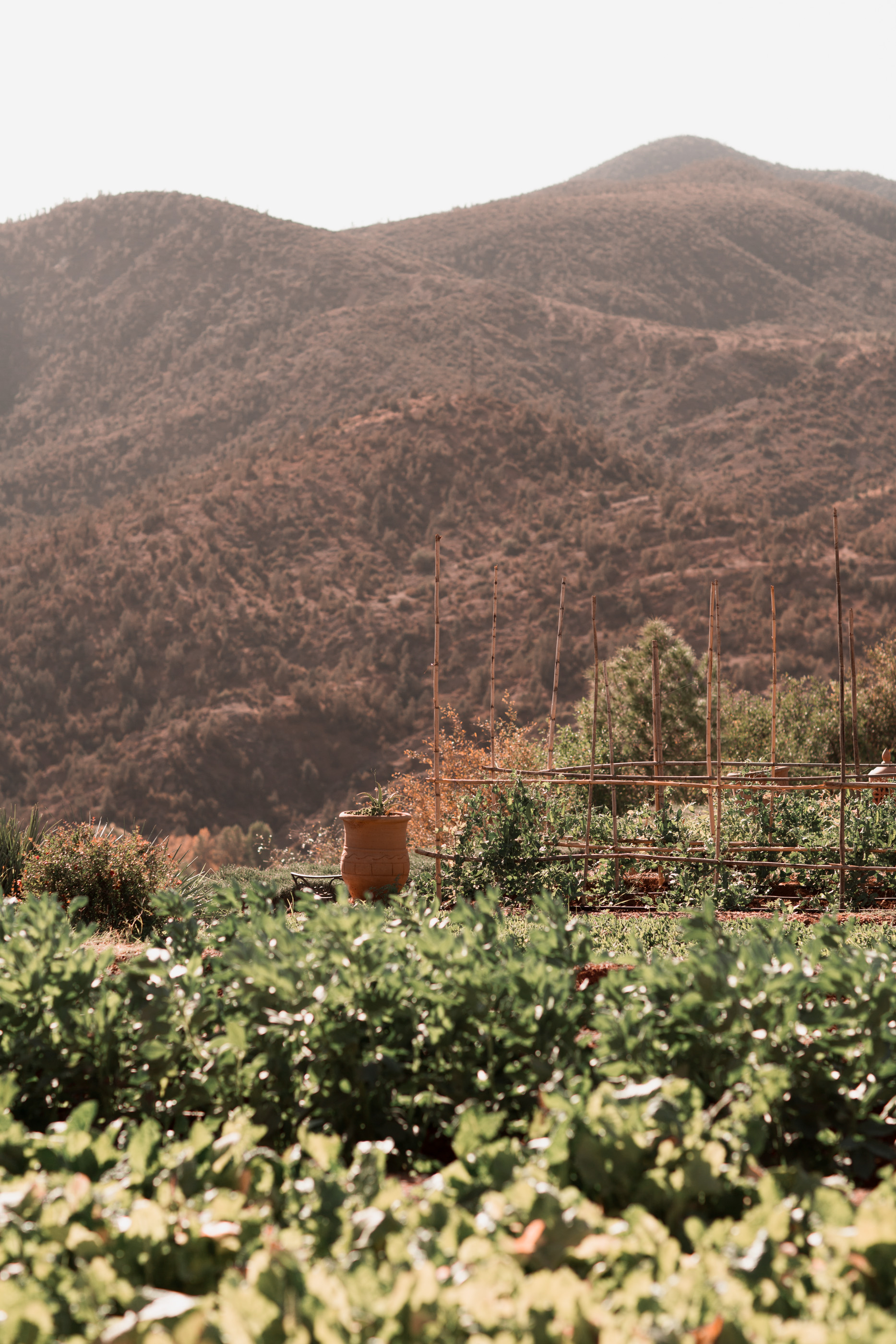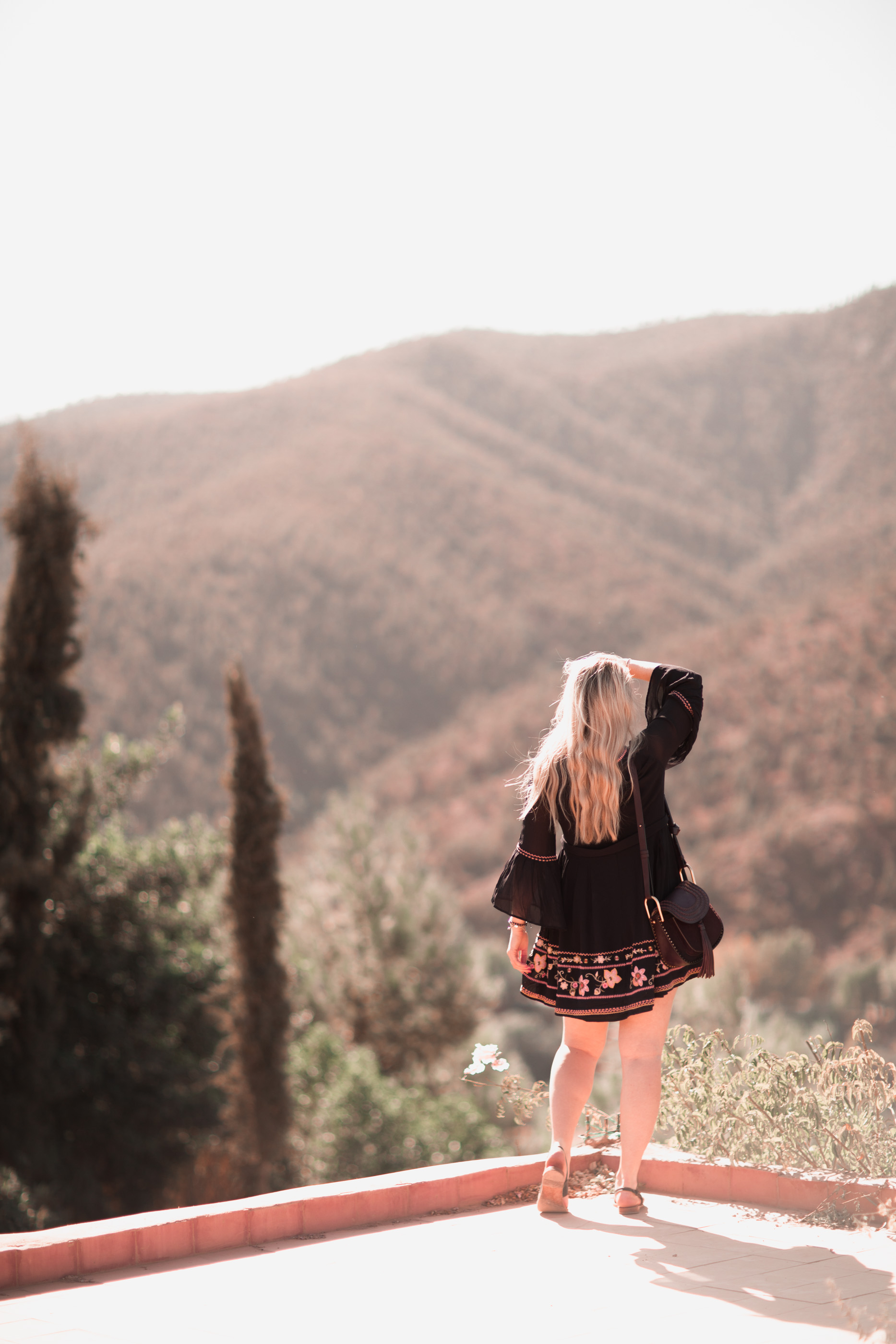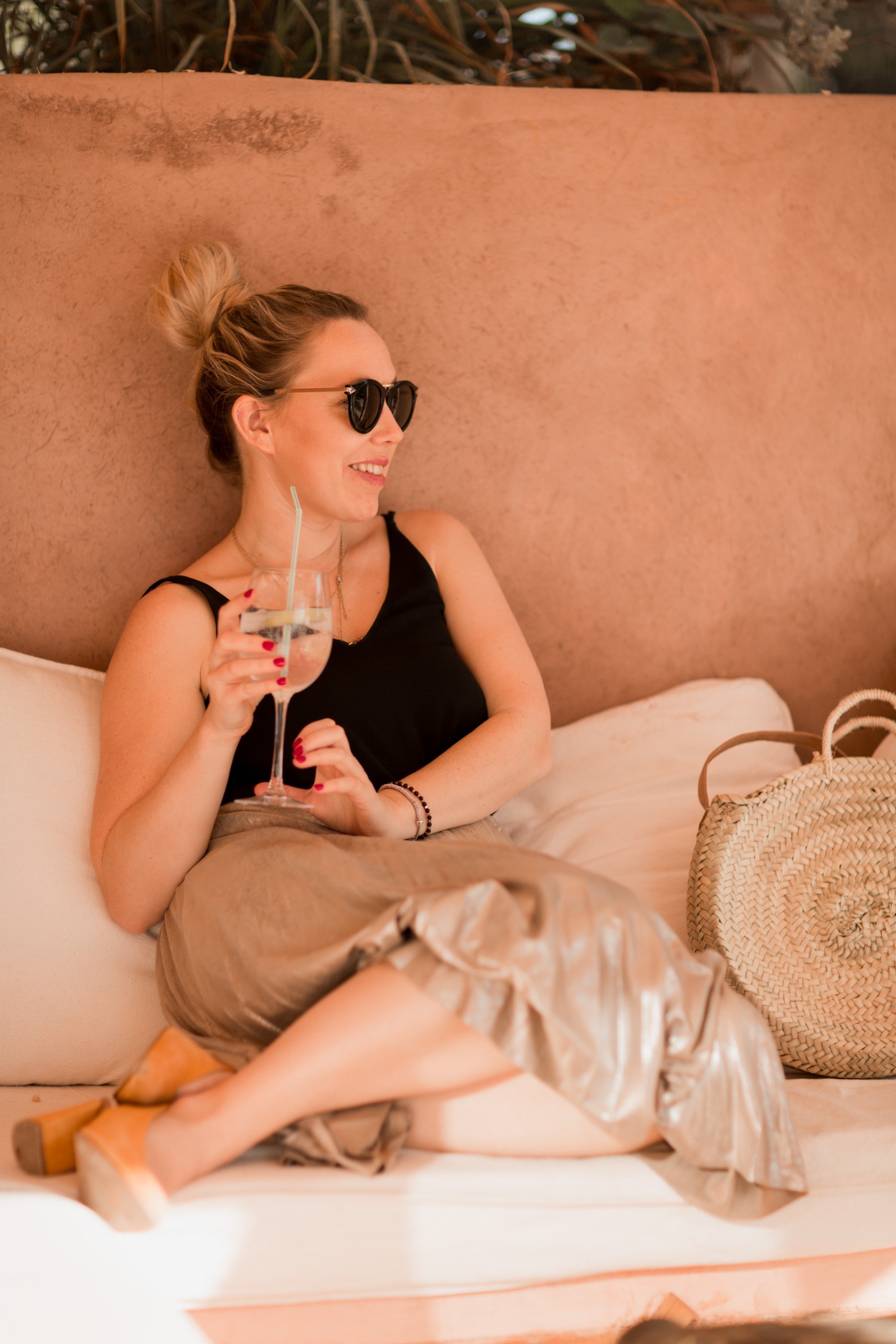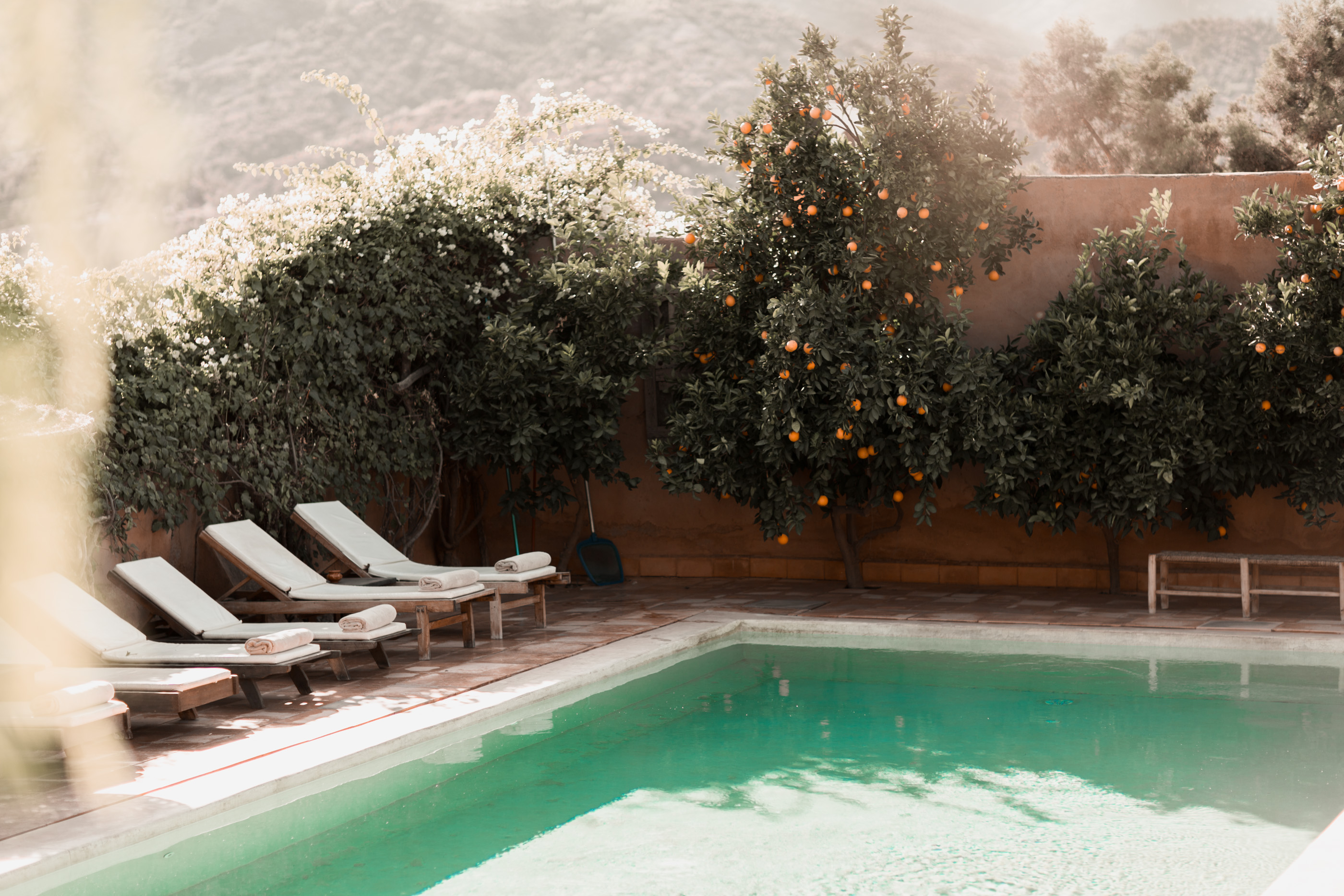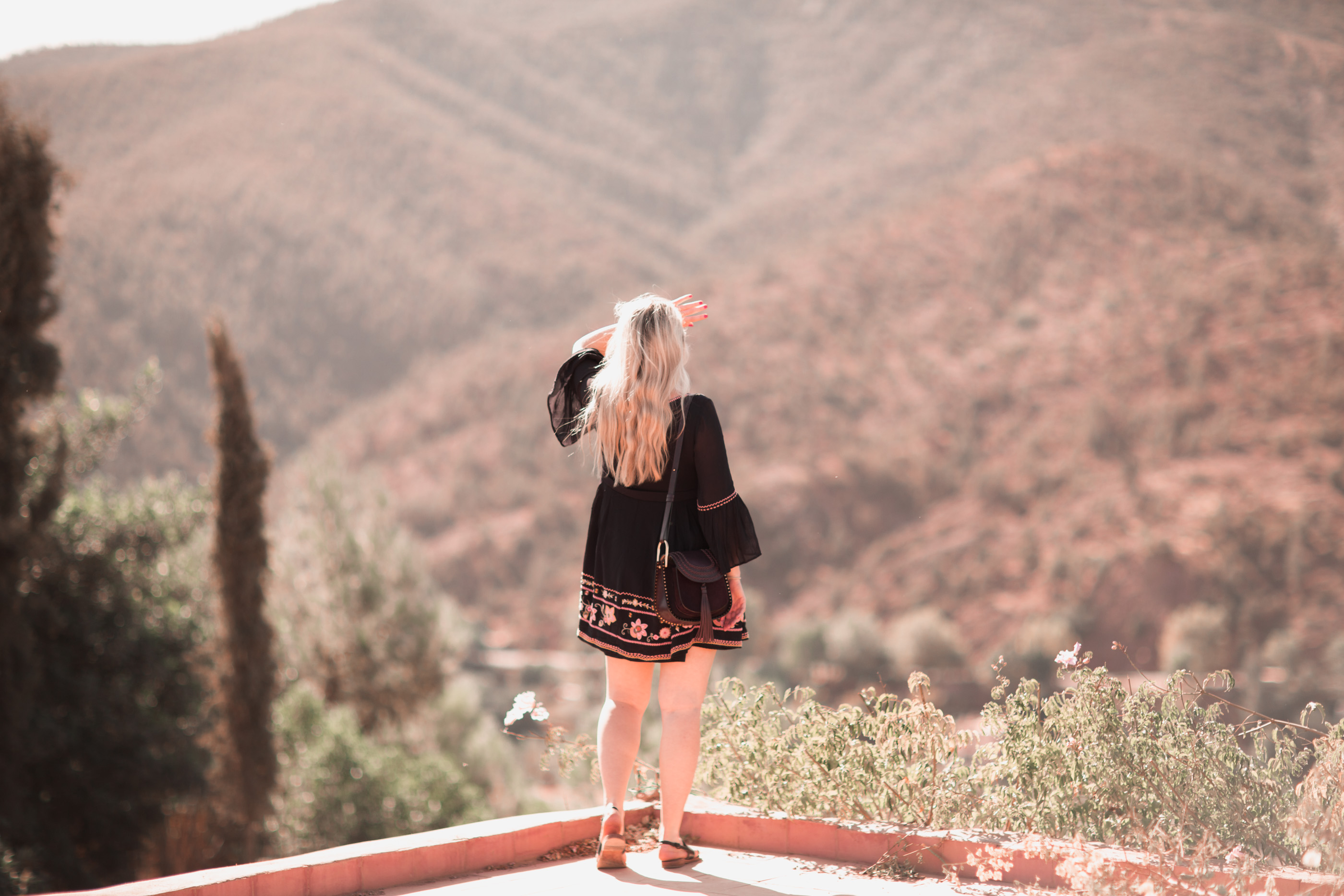 ---
SEE MORE FROM THE ATLAS MOUNTAINS
---
It was a magical stay and I took so so many photos, so many so that I've actually got another post to follow all about our suite. So stay tuned, but for now …
FIN