---
WHITE CHRISTMAS
Our Festive Staycation At S(snow)oho Farmhouse
---
One of the best decisions I've made this year was to book a final return to the Farmhouse before Christmas arrived. I know Soho House do festive to perfection and I just couldn't imagine a better place to get ready for Christmas and the festive season than at their Oxfordshire farmhouse. A place that has a special place in my heart and one I'm always looking to return to the moment I leave.
This trip was no different, and if anything even more magical than ever as the whole place was adorned with not just Christmas decorations but the most glistening, deep and wonderful snow. We couldn't have asked for a more festive and magical setting for our two days in the Cotswolds!
We stayed in the most beautiful little cabin, with two big bedrooms, their infamous roll top baths with views all over the snowy countryside and every cowshed product you could dream of. The cabin was packed as alway with every single British countryside home comfort you could ask for, they really do think of everything. Aside from a crisp walk in the snow on arrival to explore our surroundings and two hours of pure heaven at the Cowshed spa (best massage i've had yet), we generally made the most of our beautiful little home by spending as much time snuggled in front of the log burner as possible We even had our pudding and wine delivered to our cabin to enjoy in front of the fire with a good movie after dinner and indulged in a freshly delivered classic english breakfast when we woke up.
Perfection
---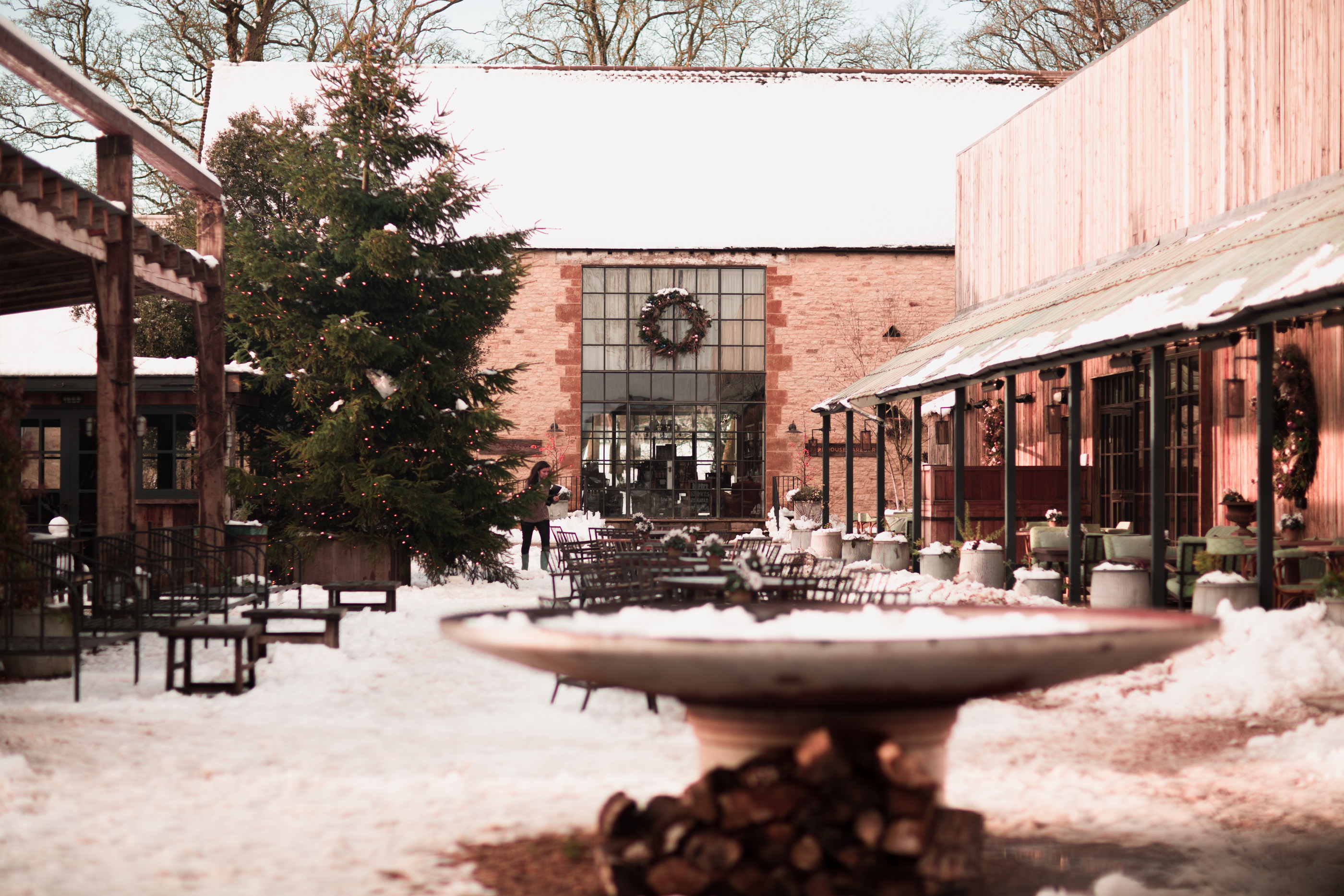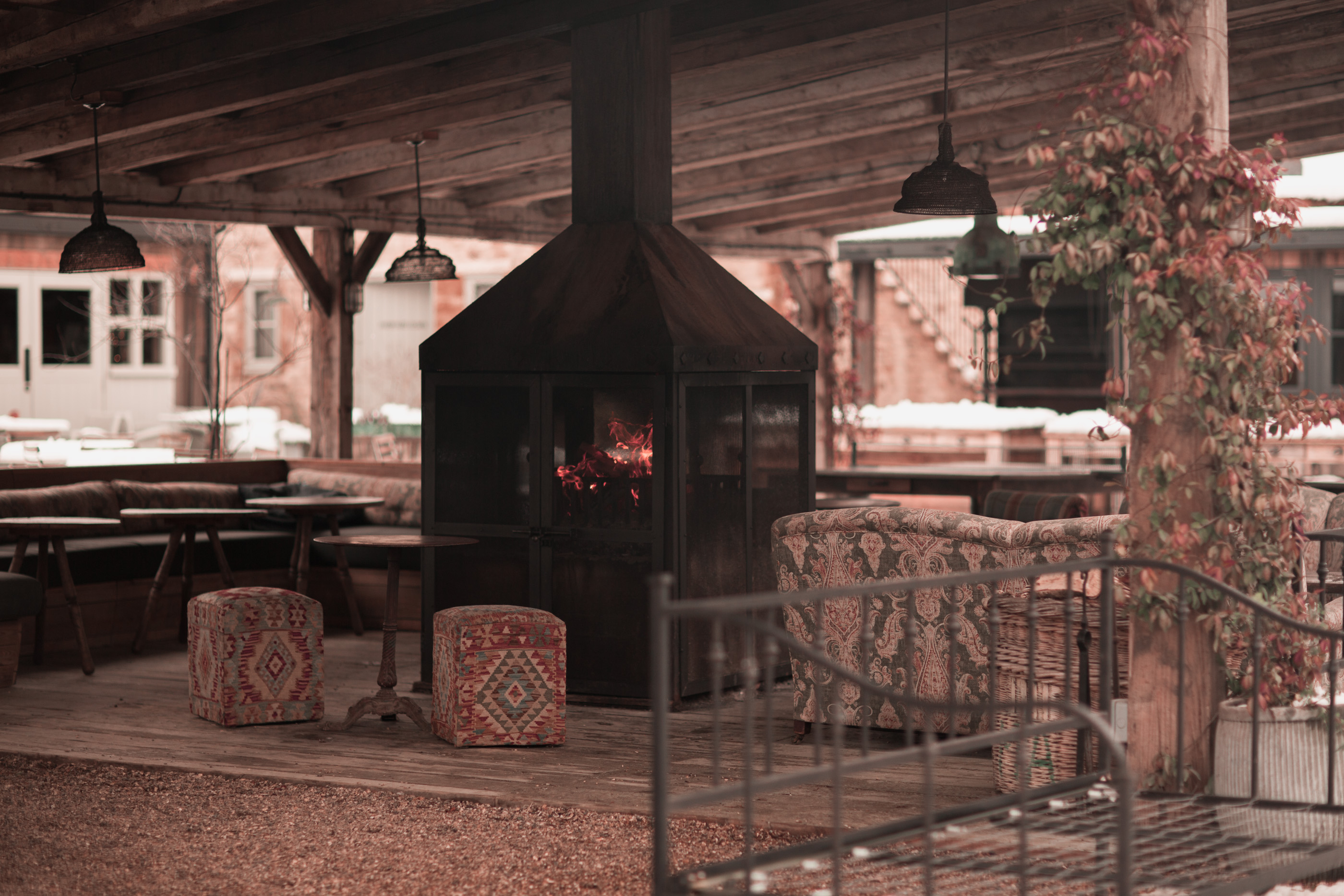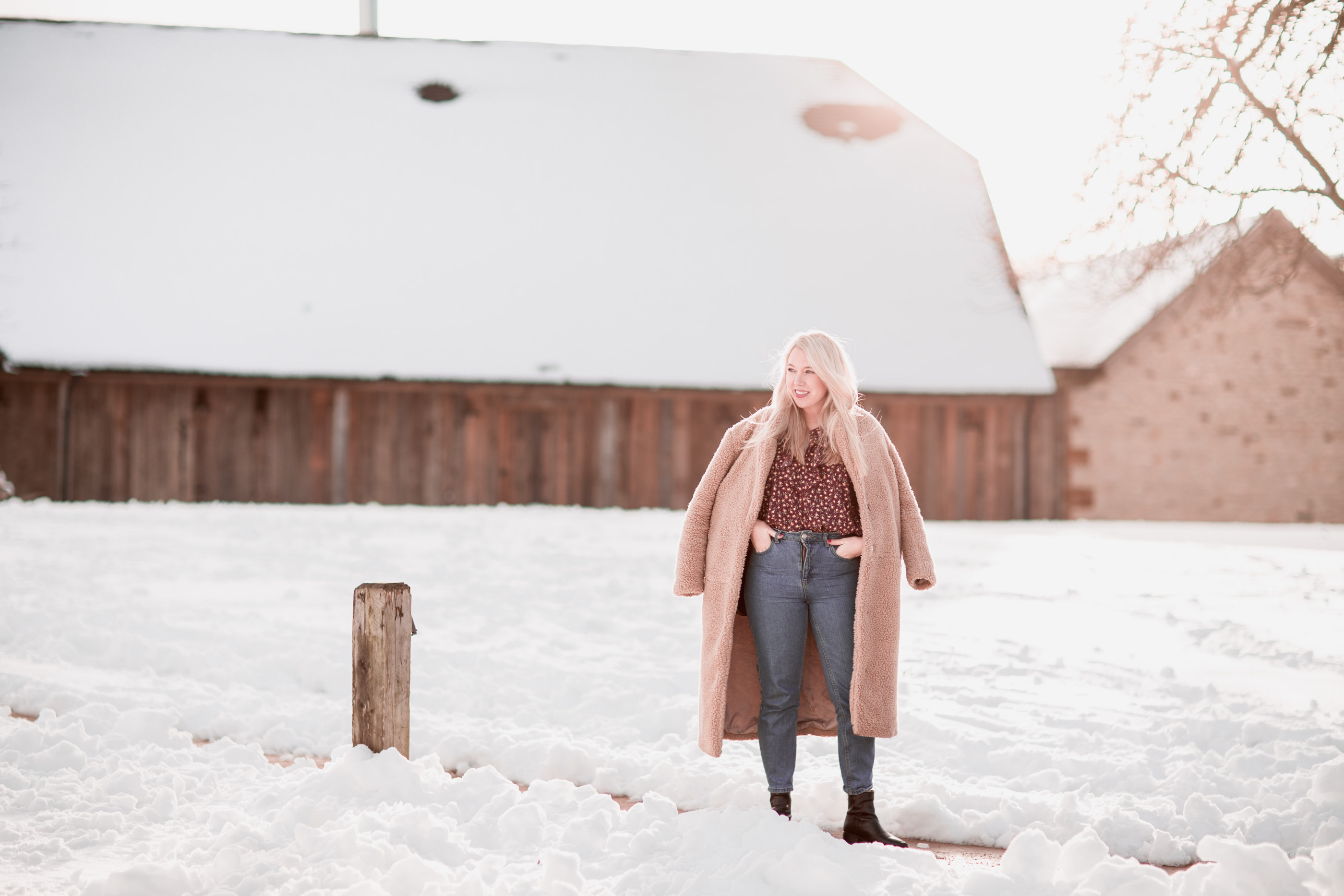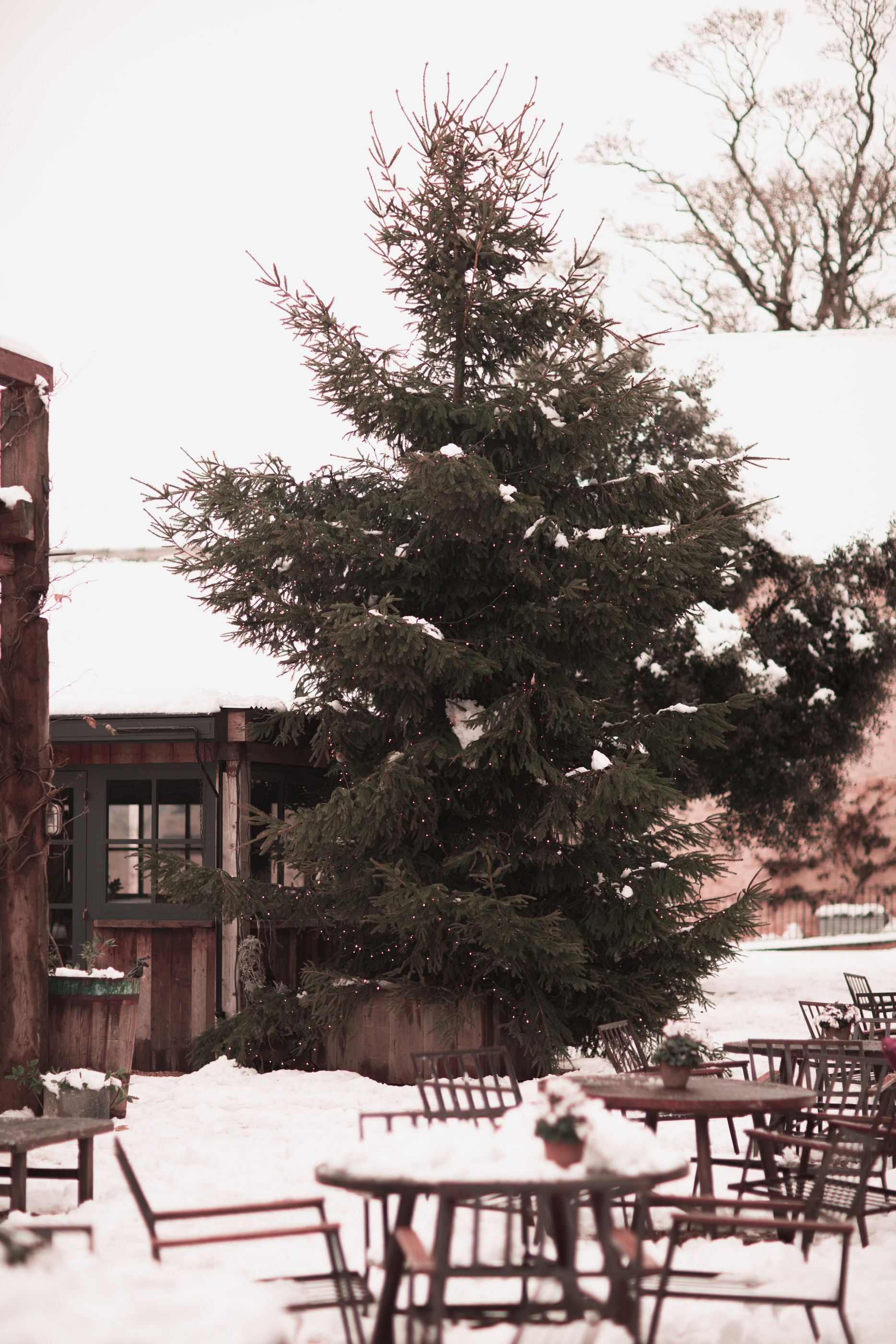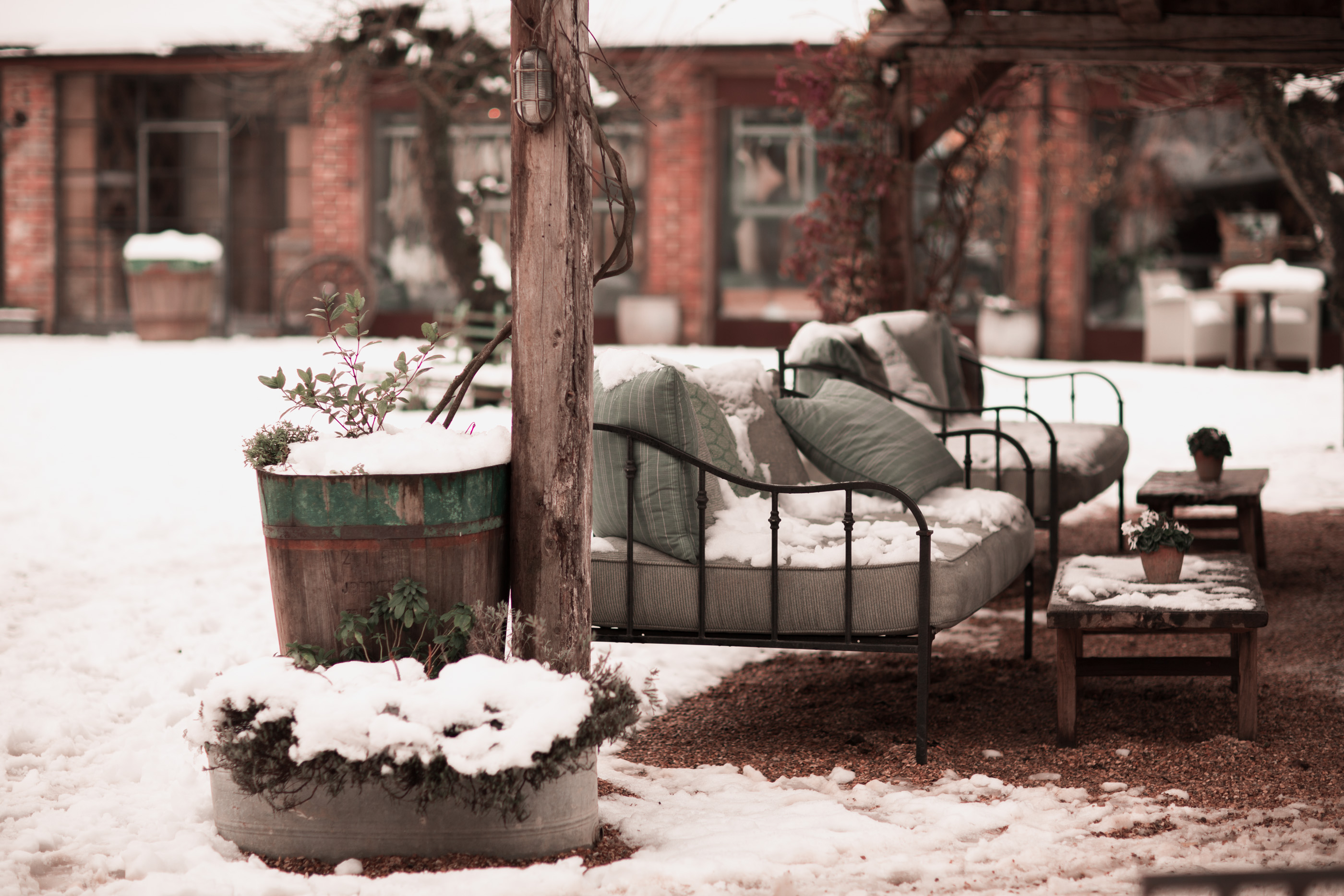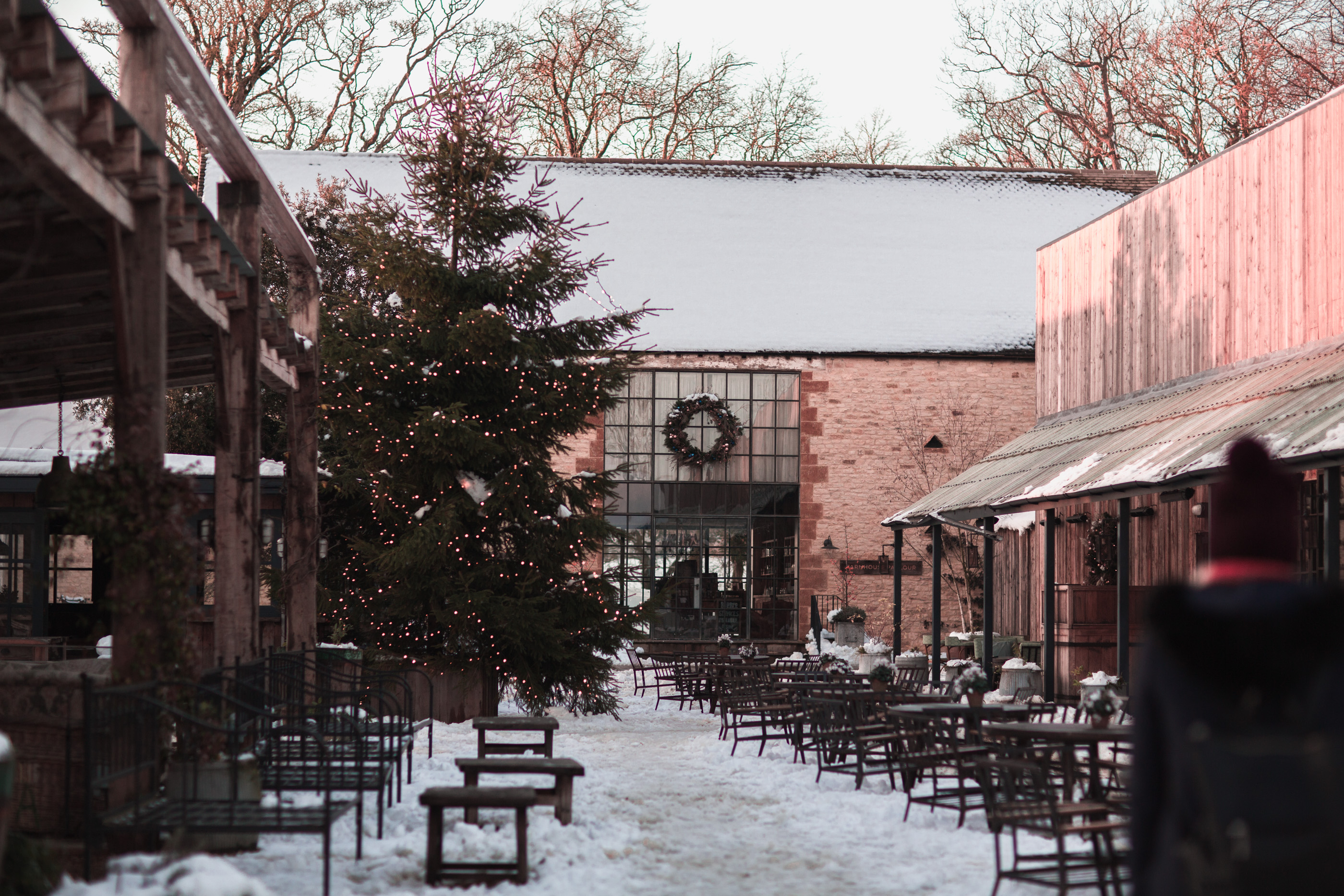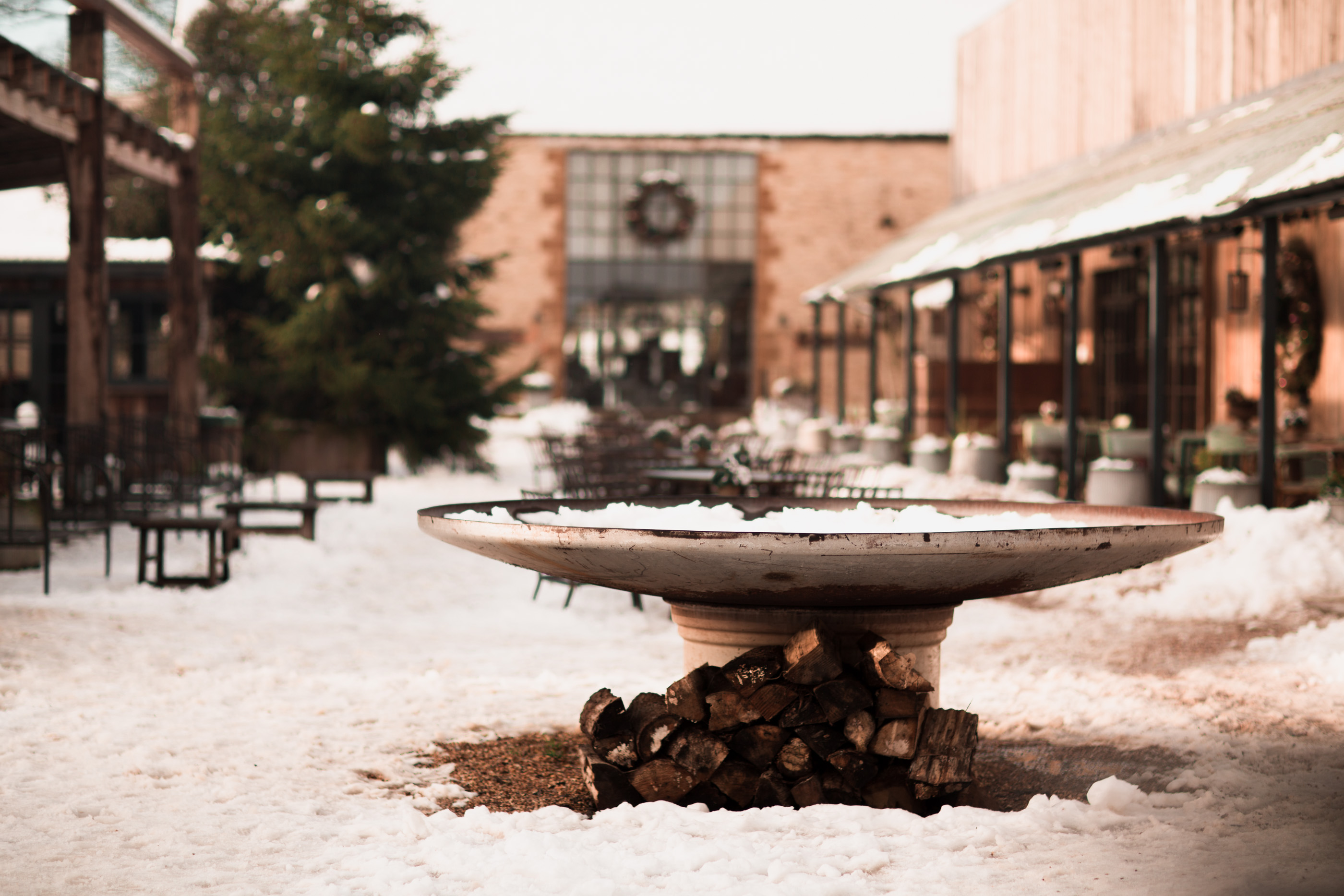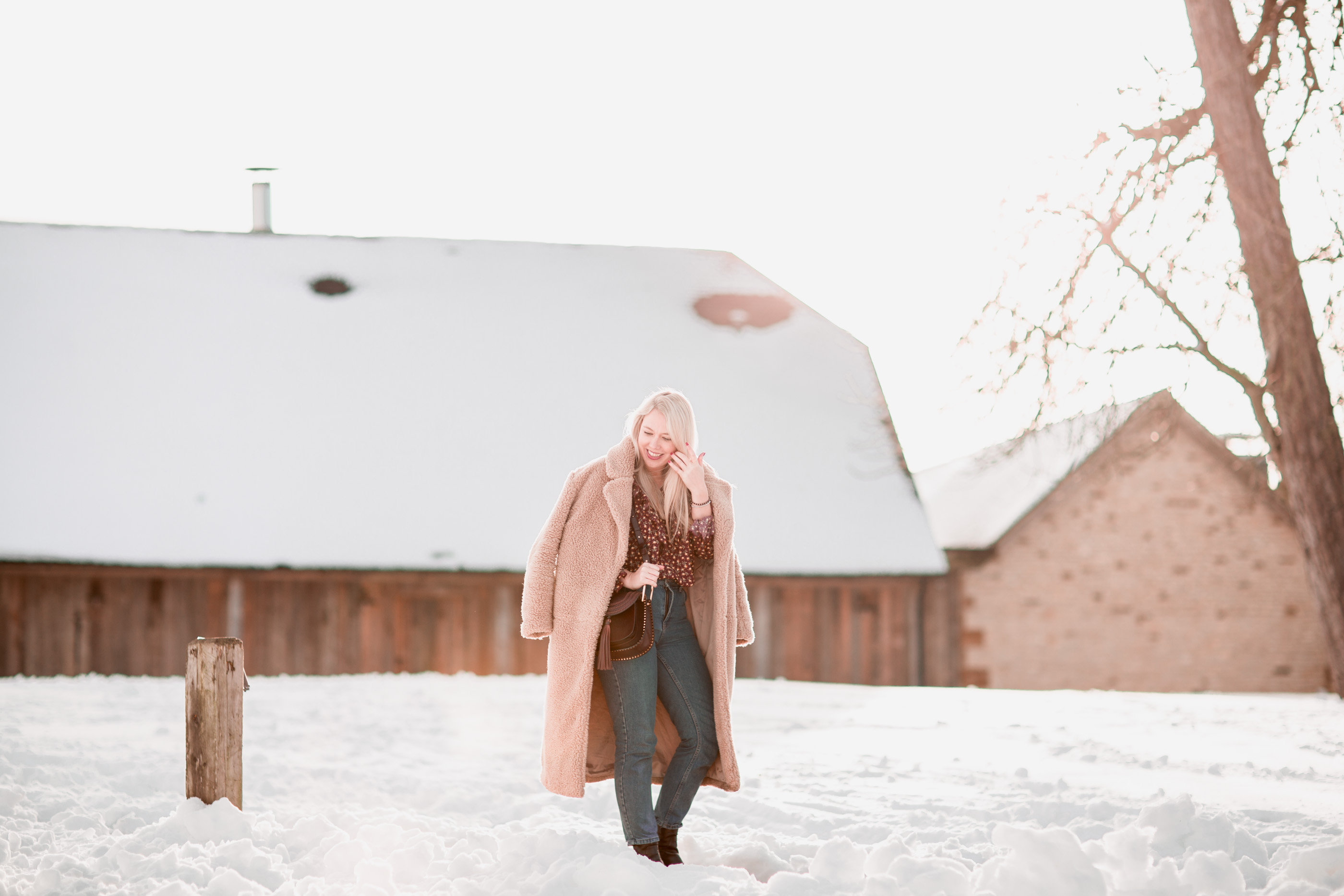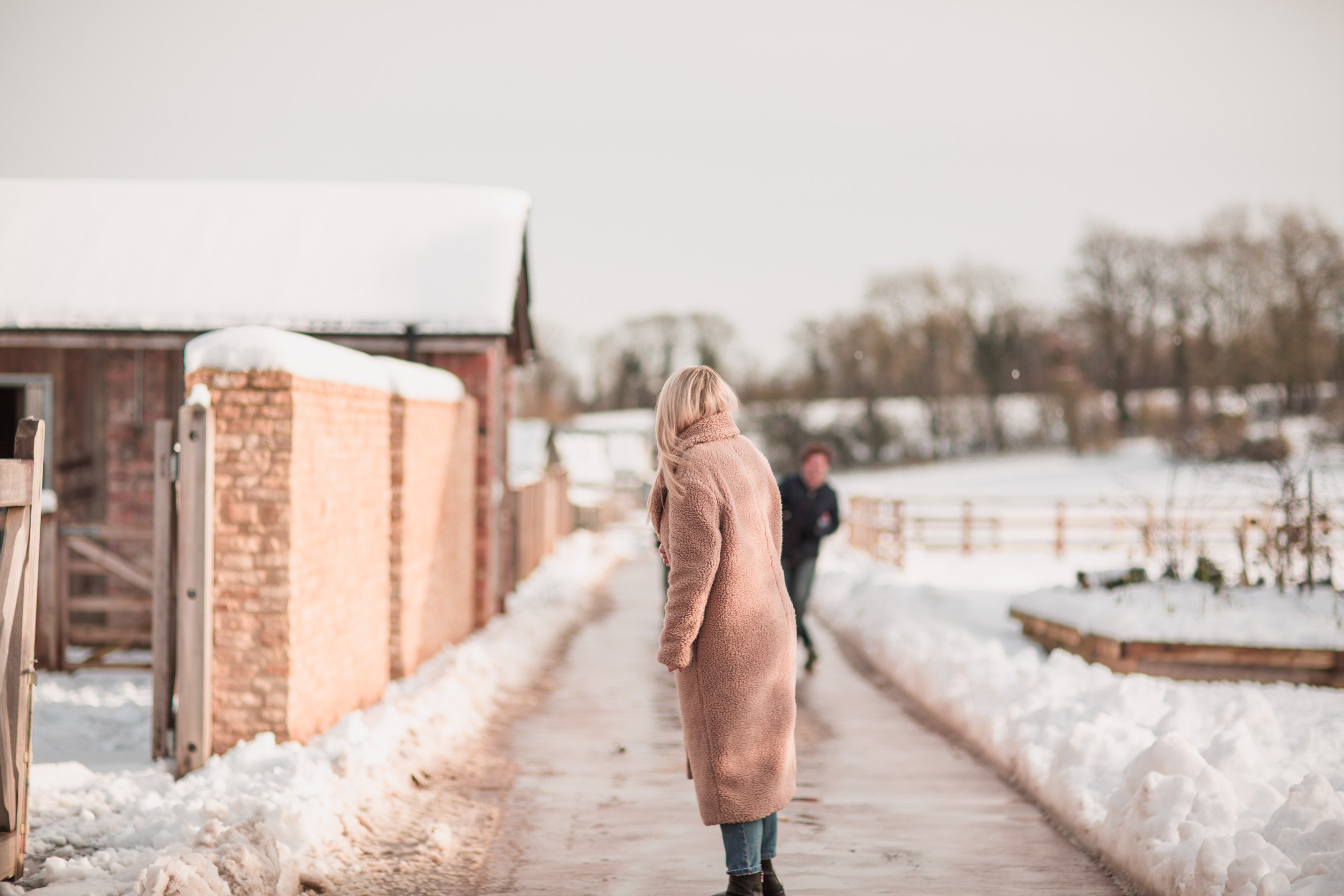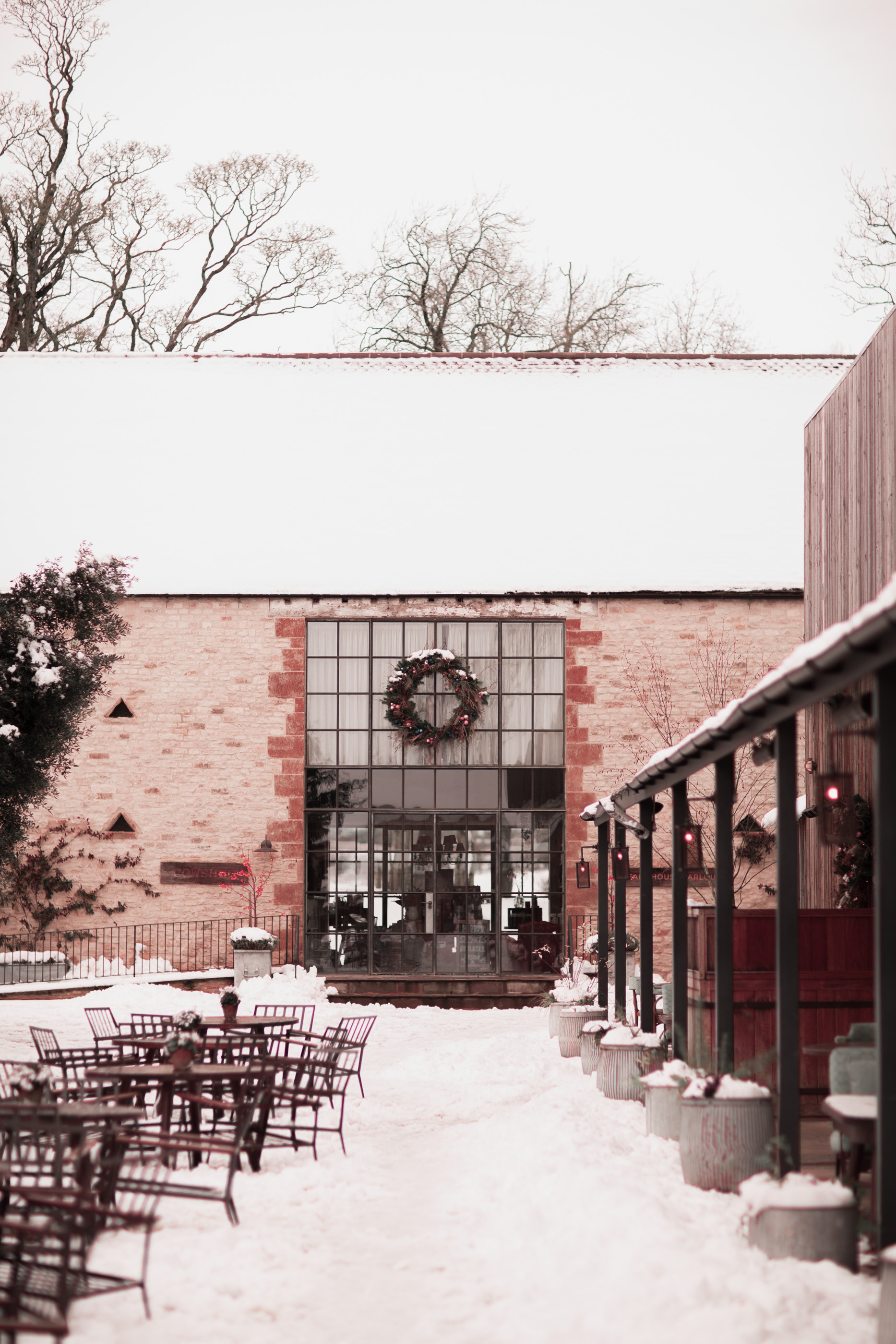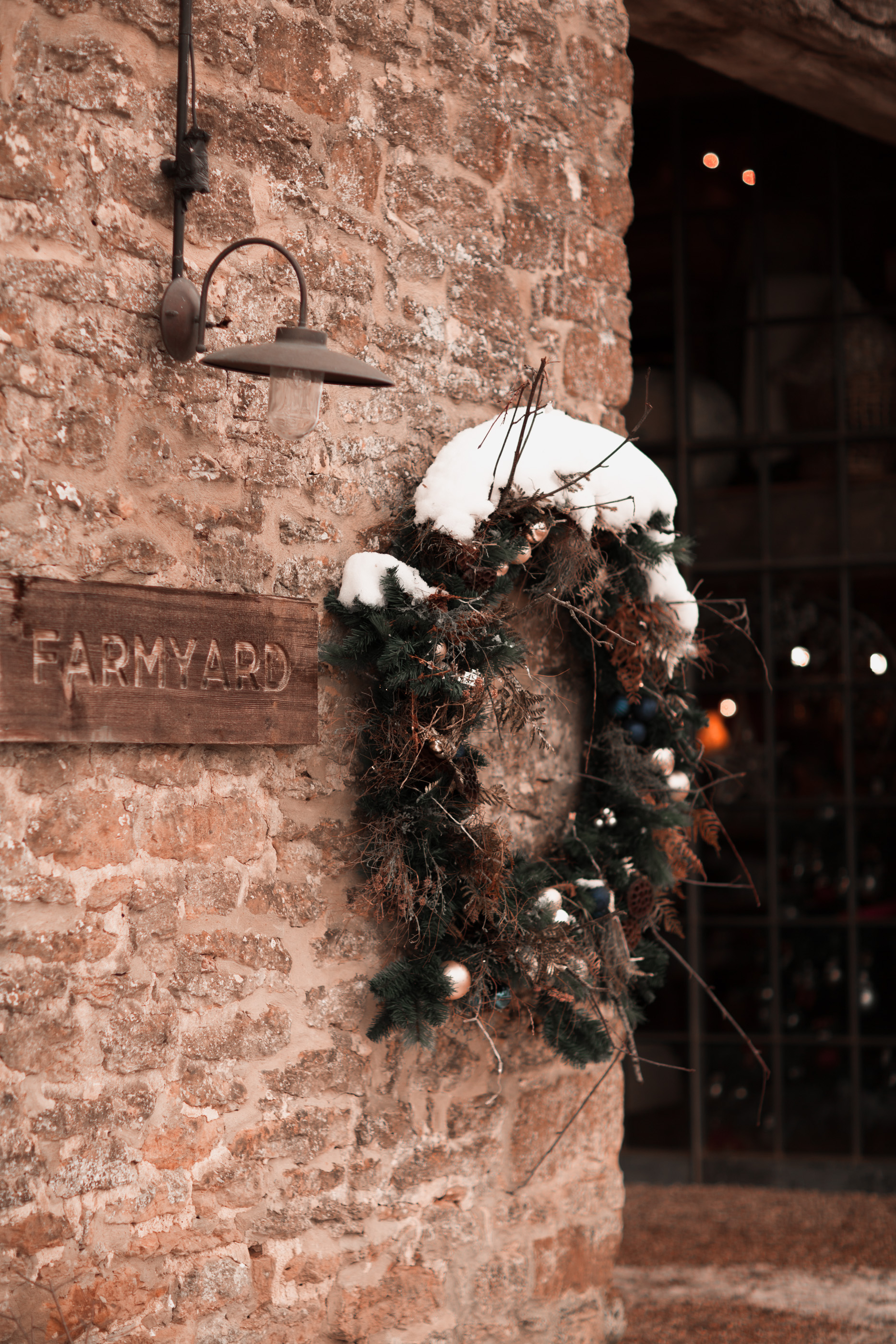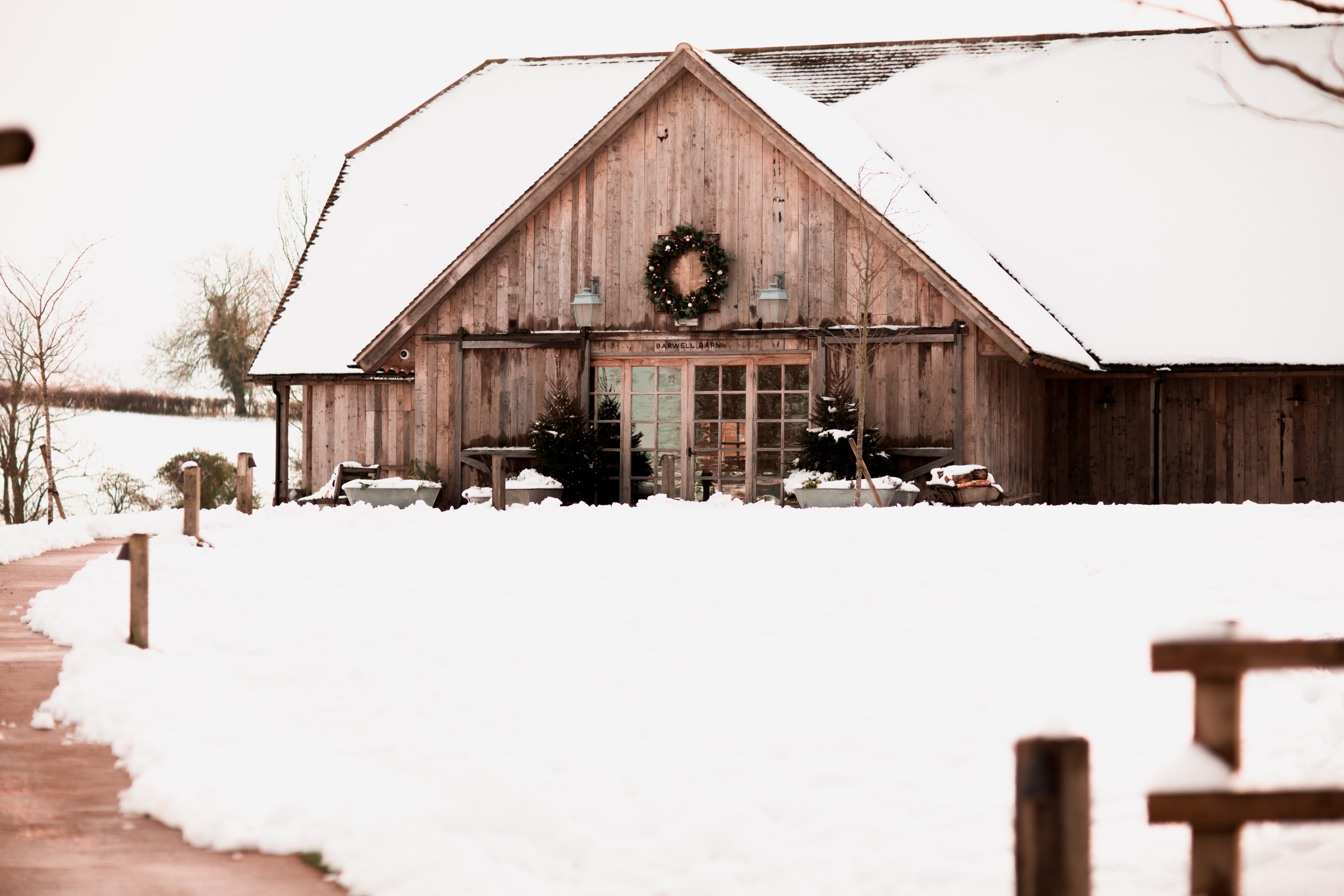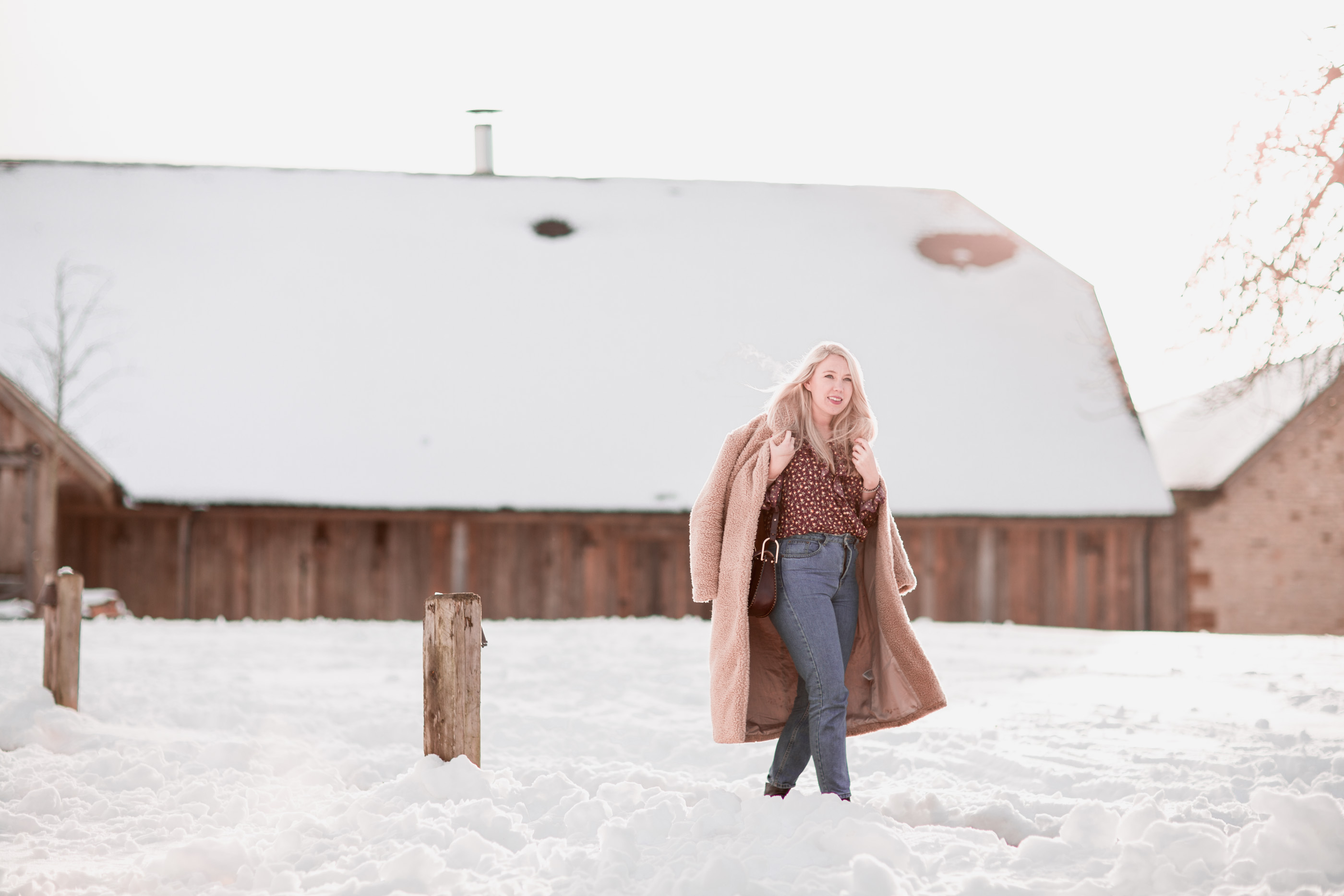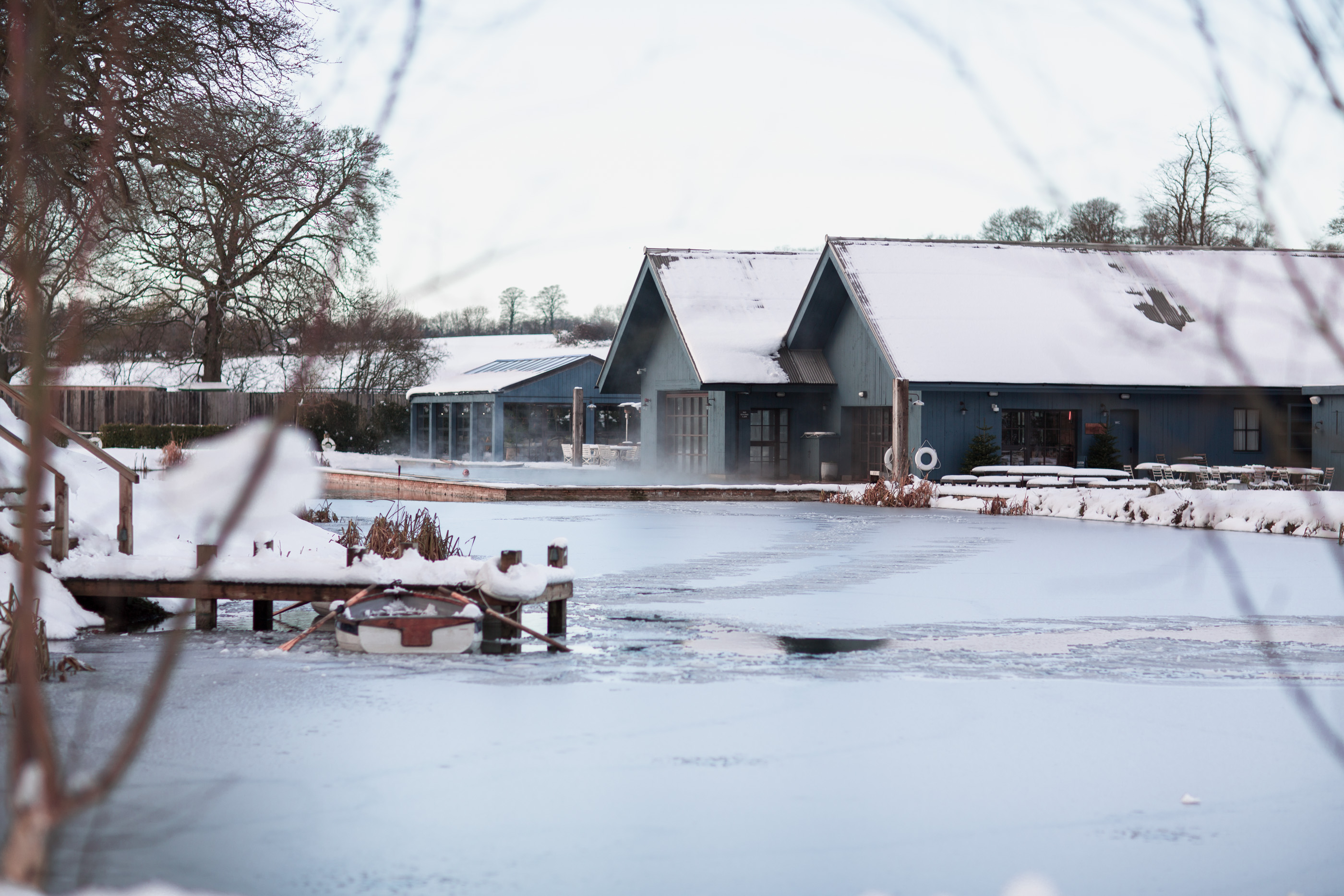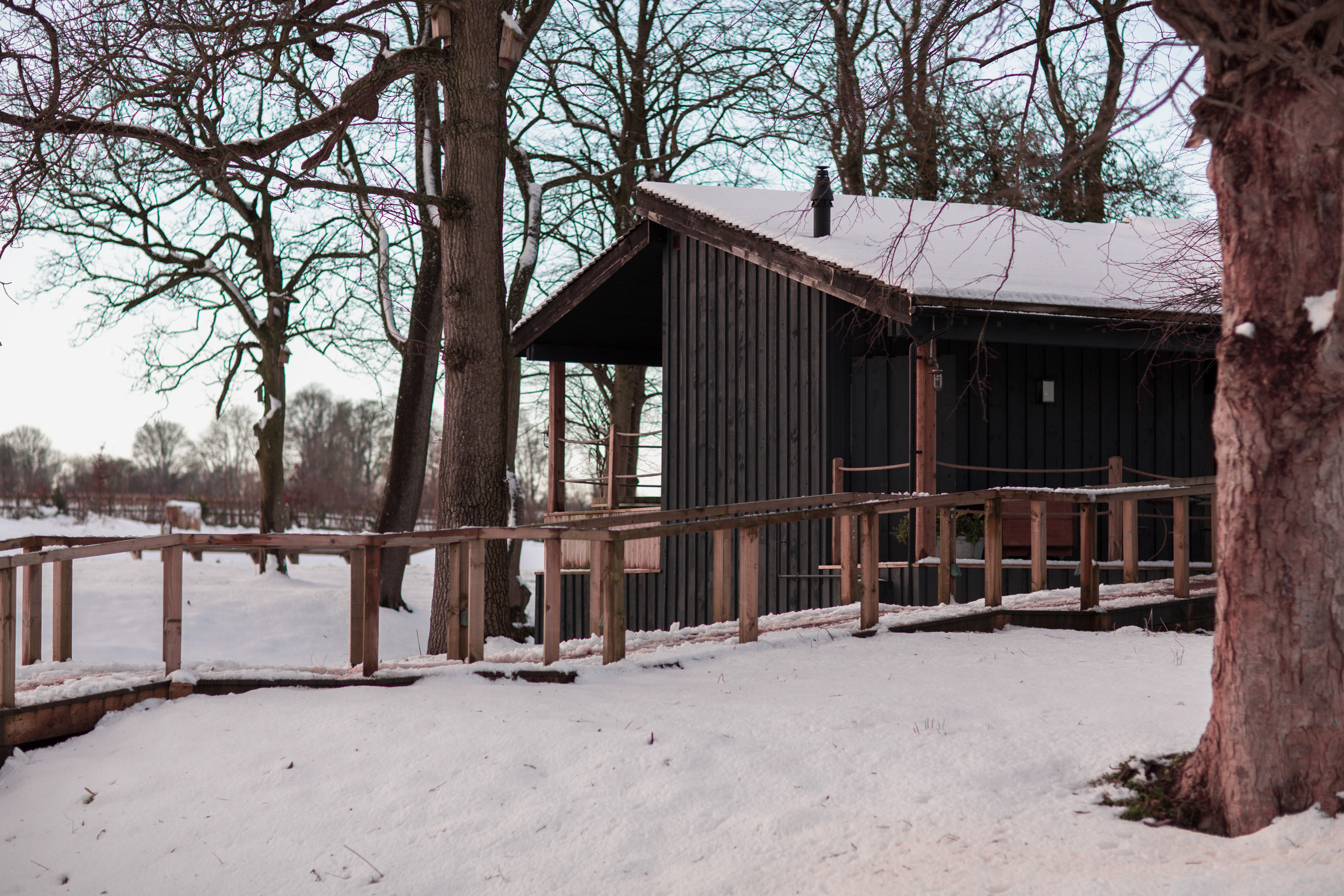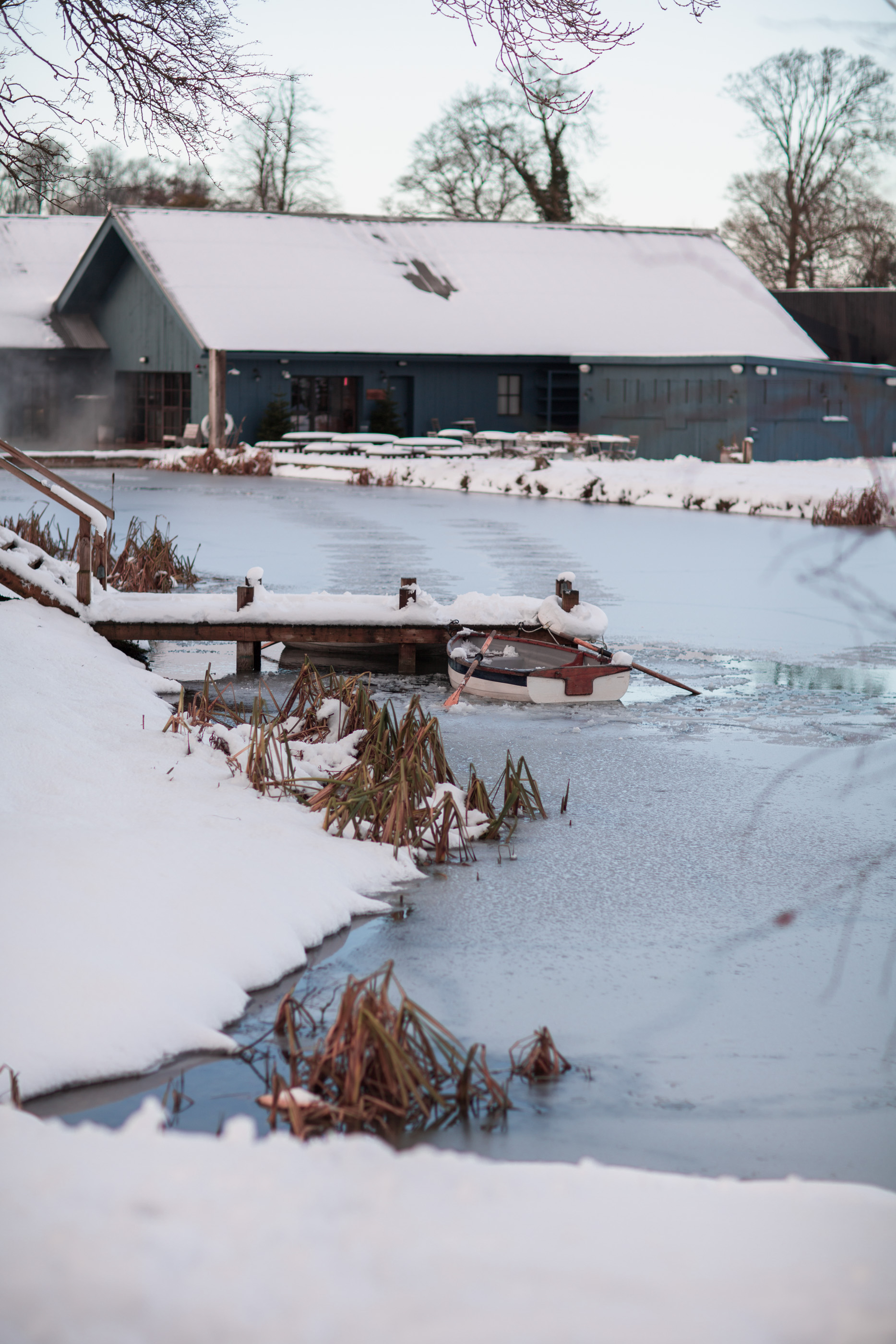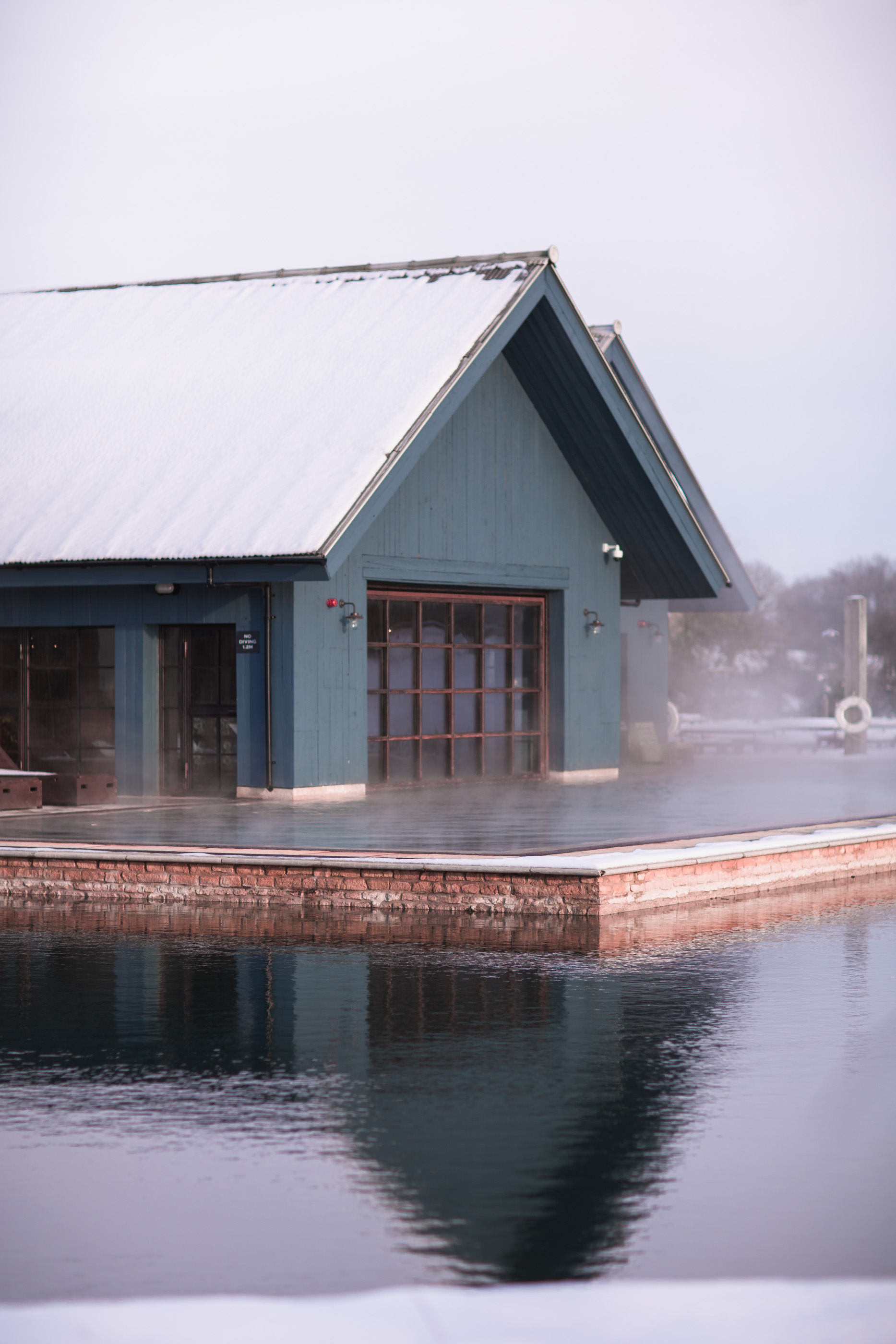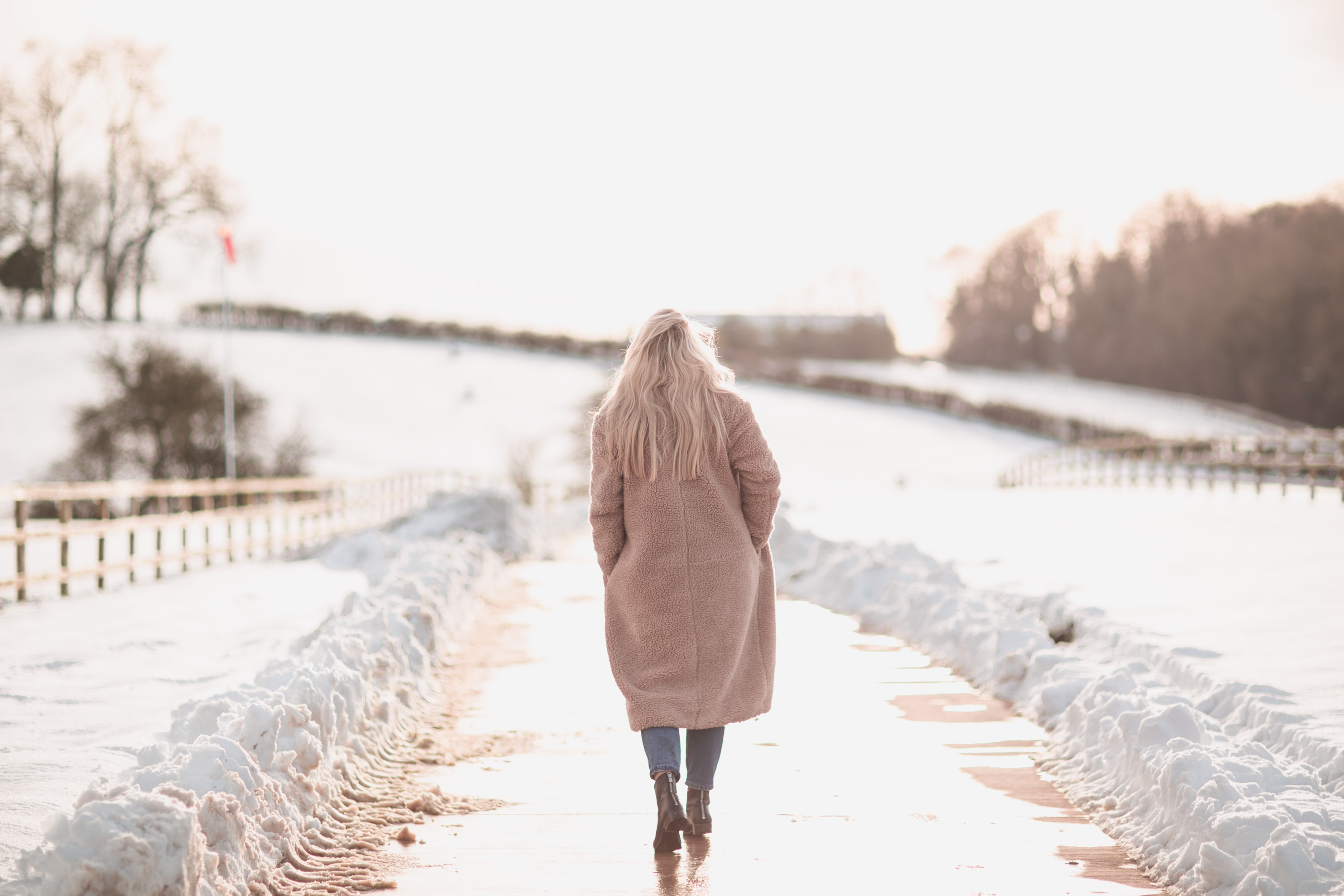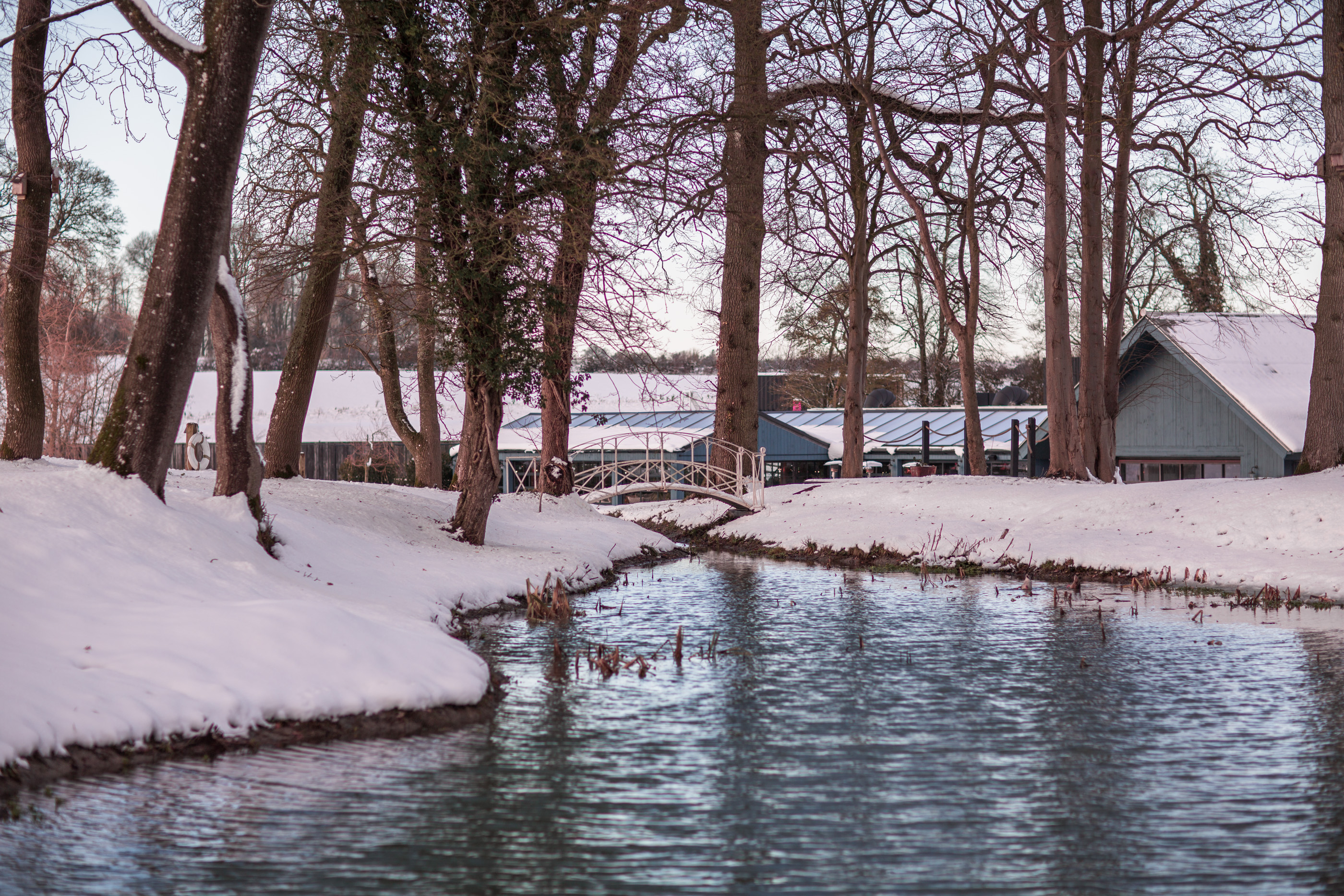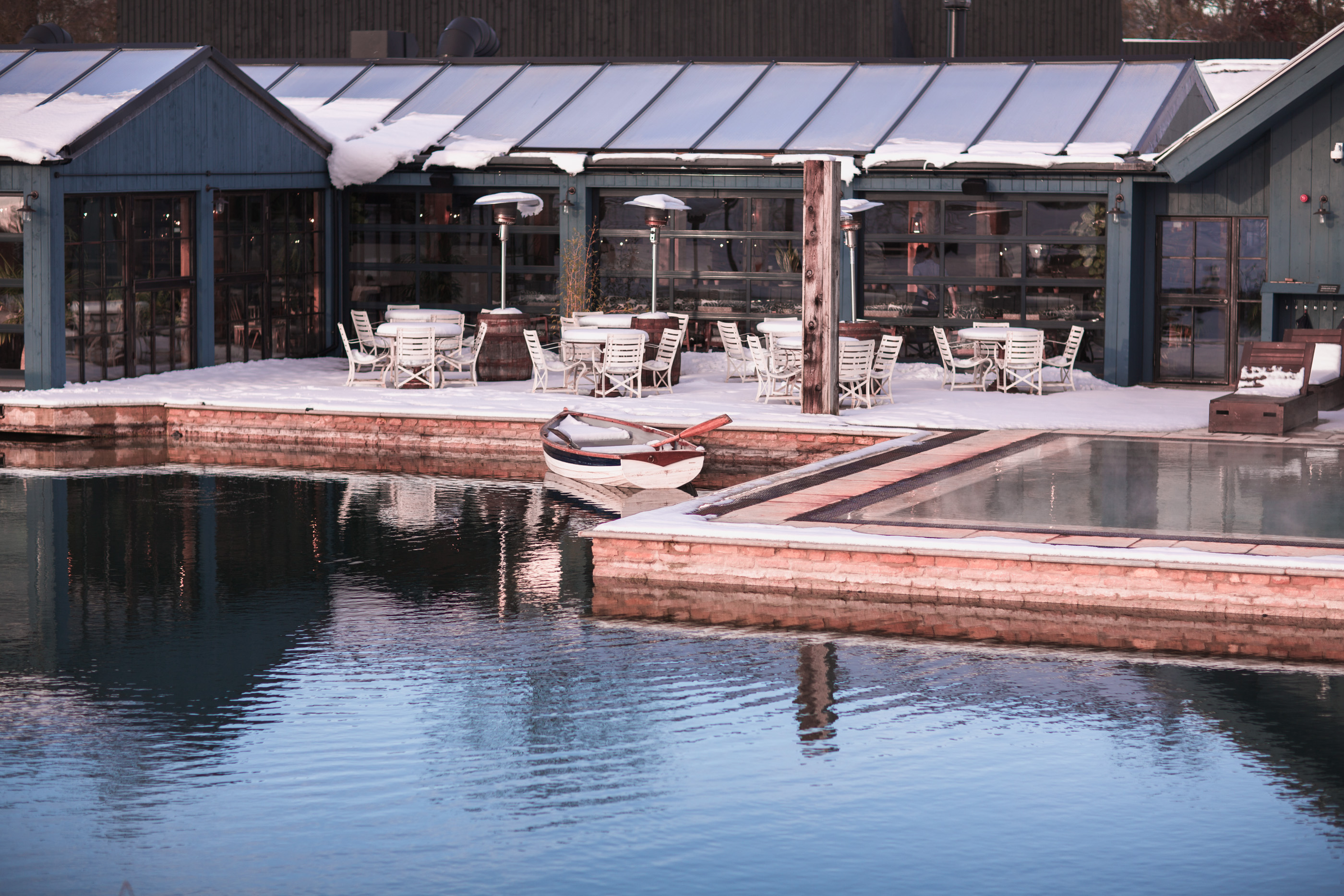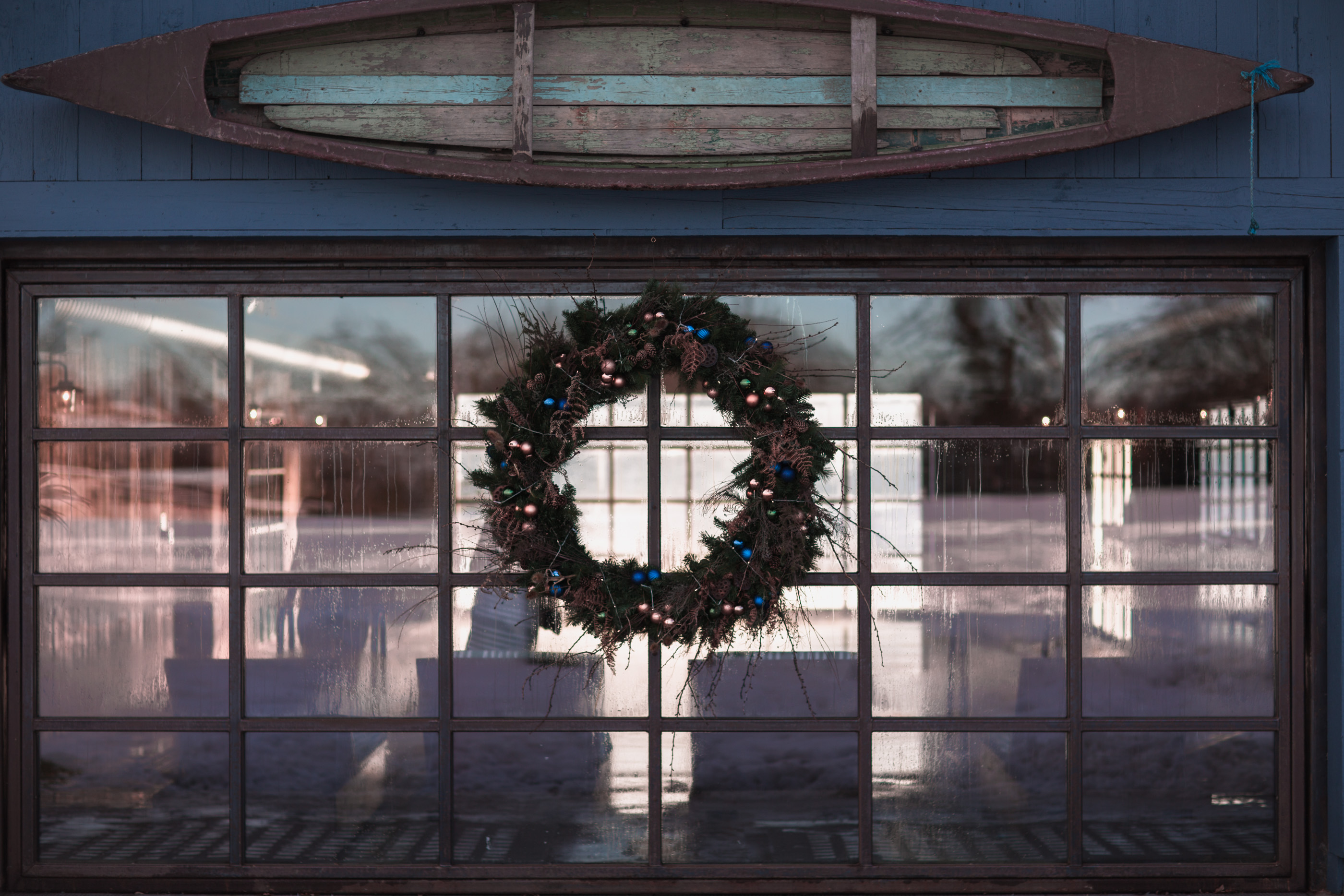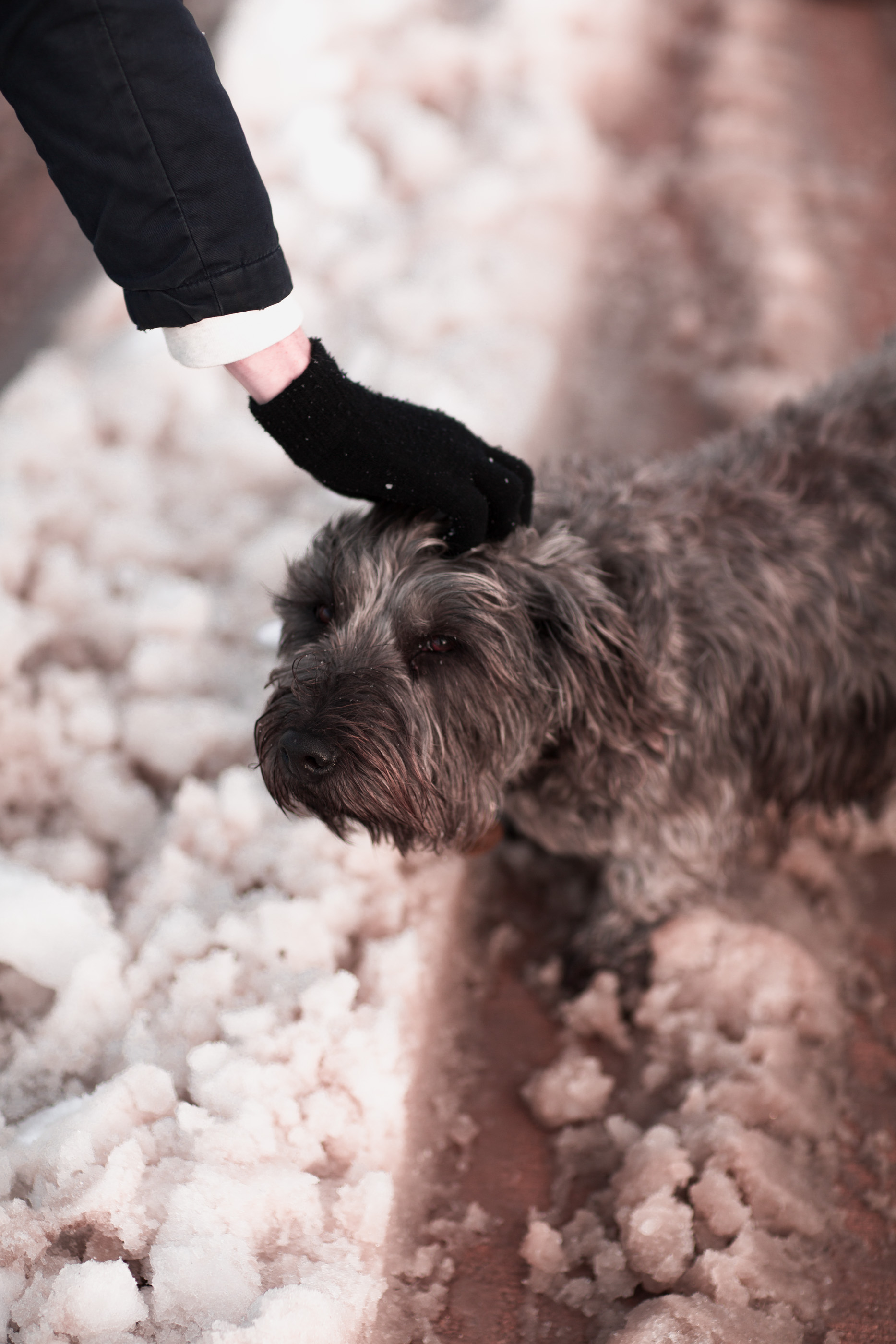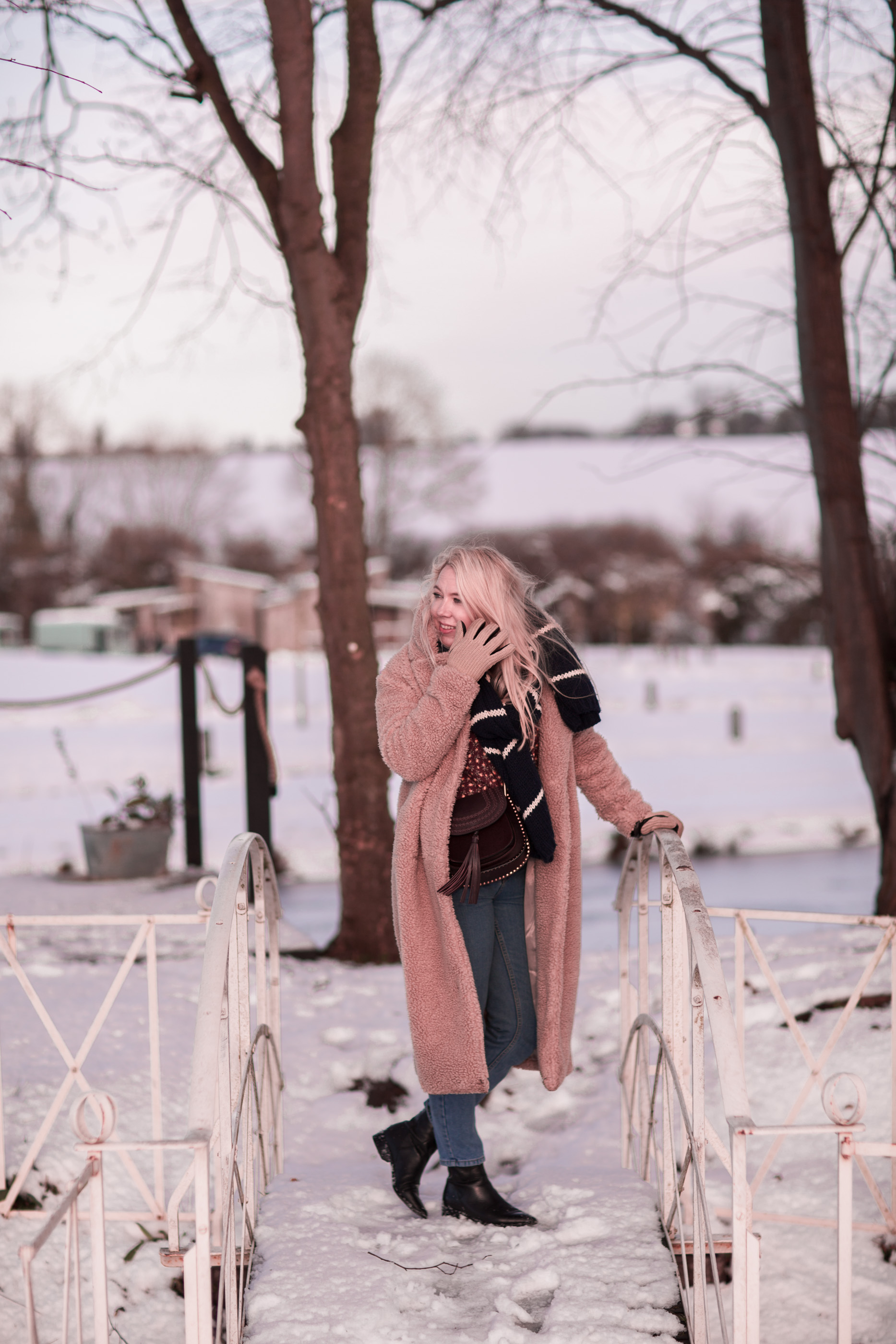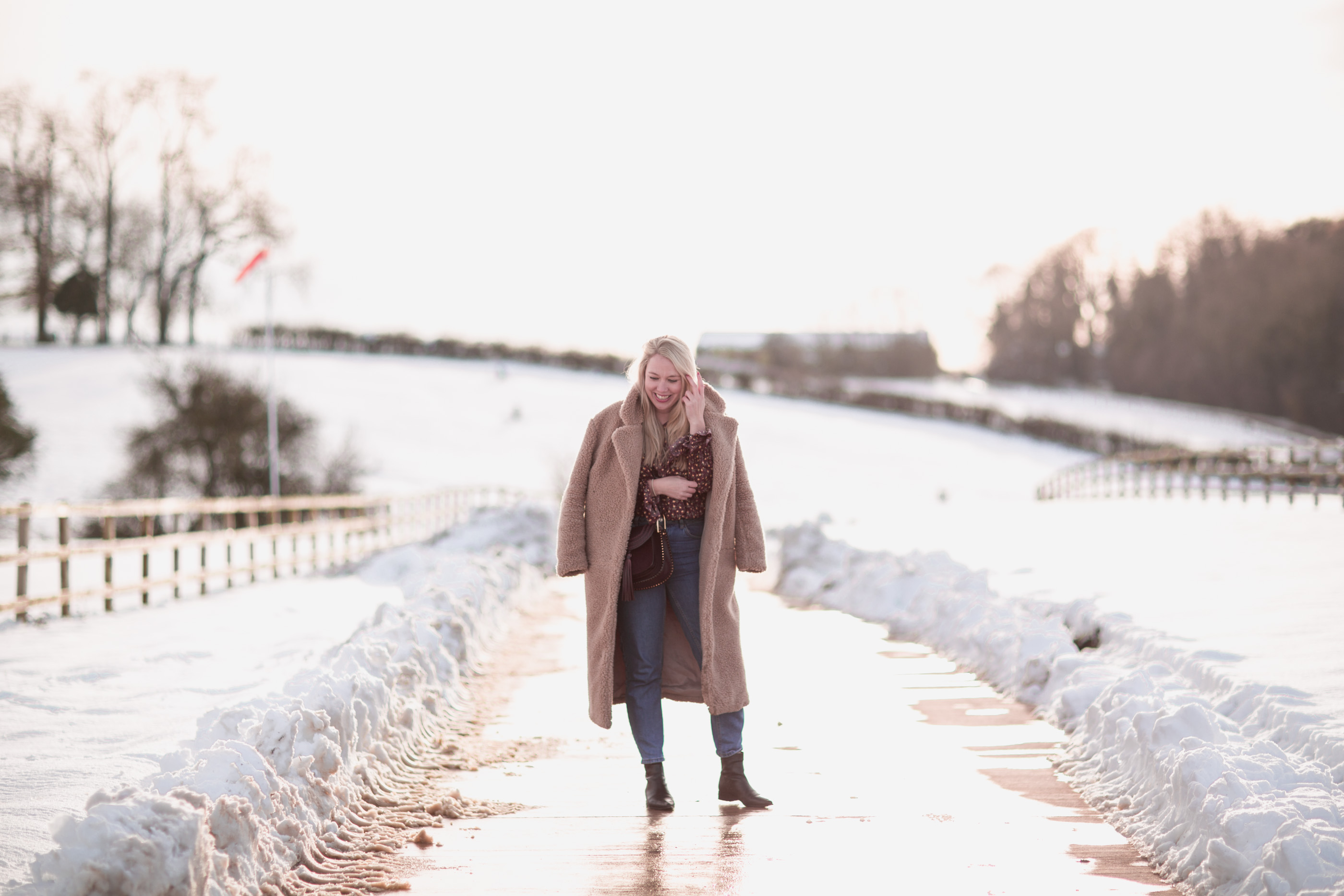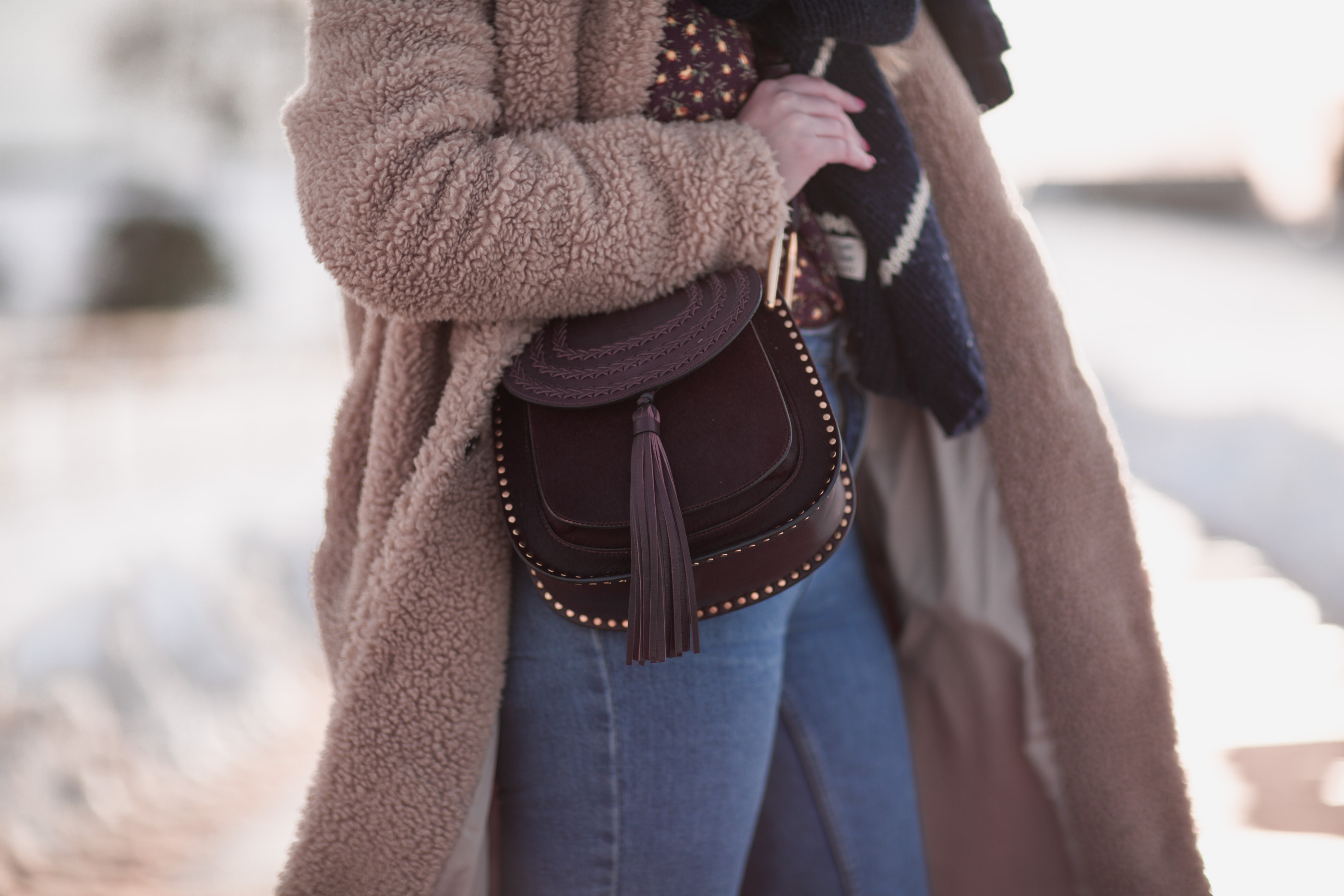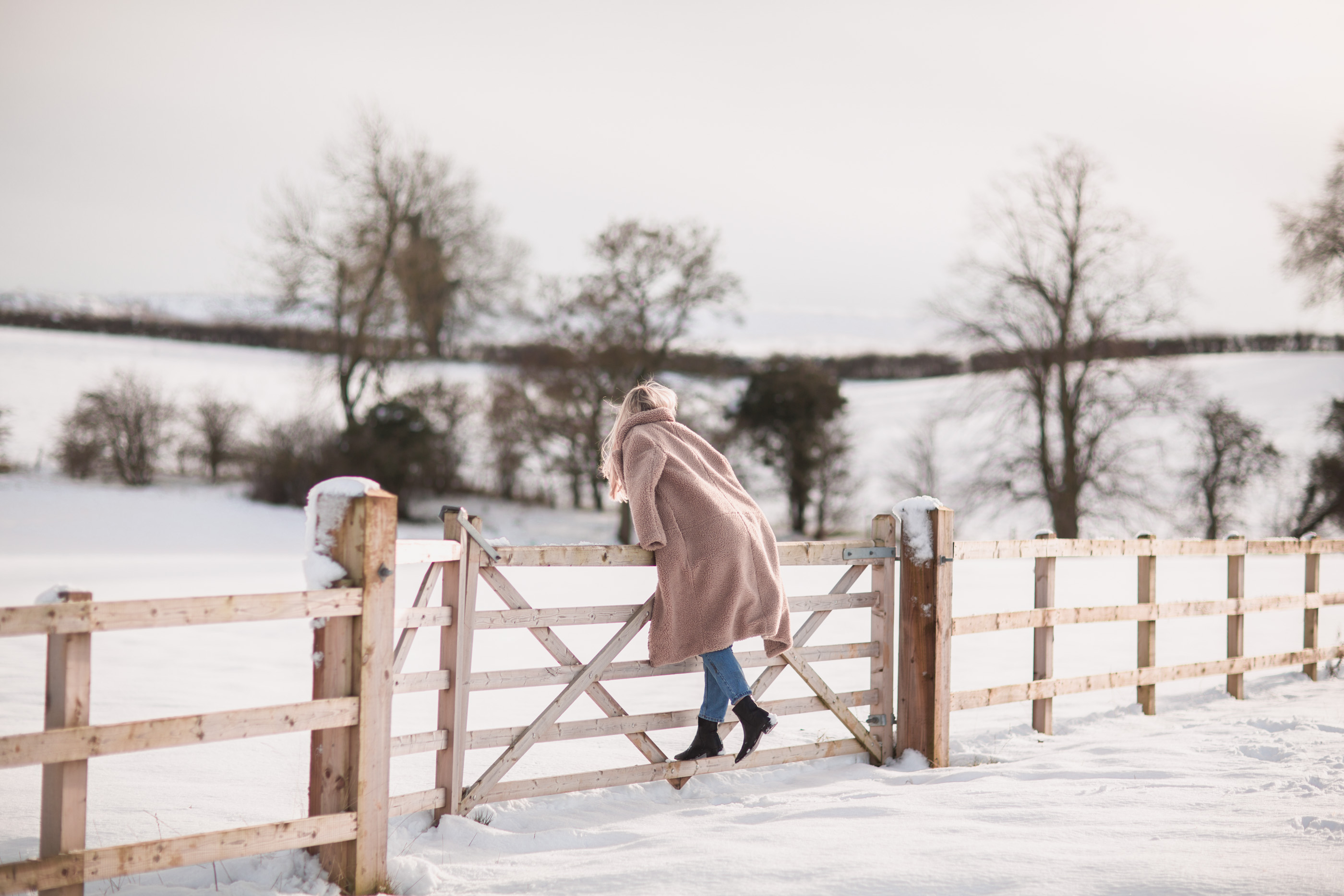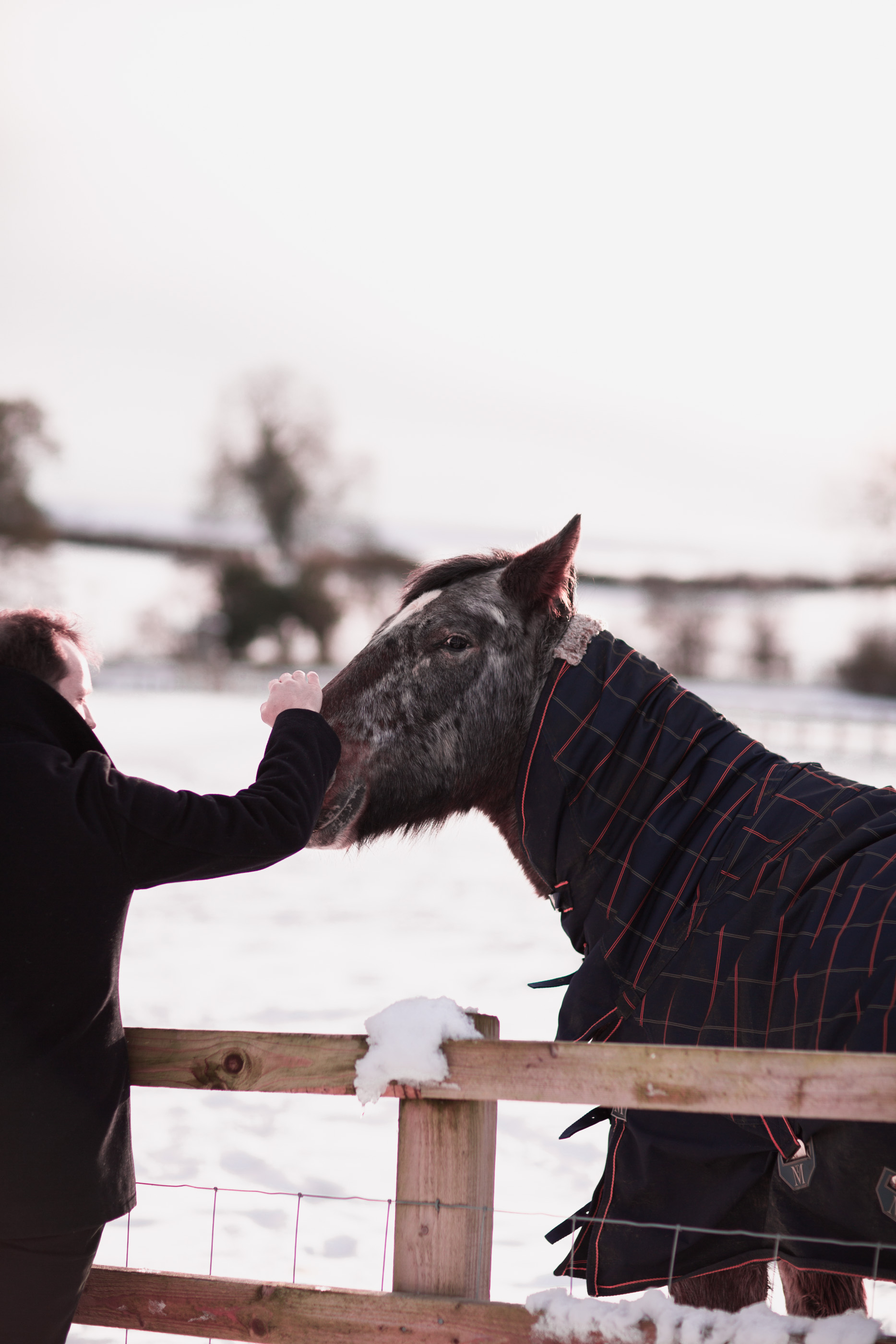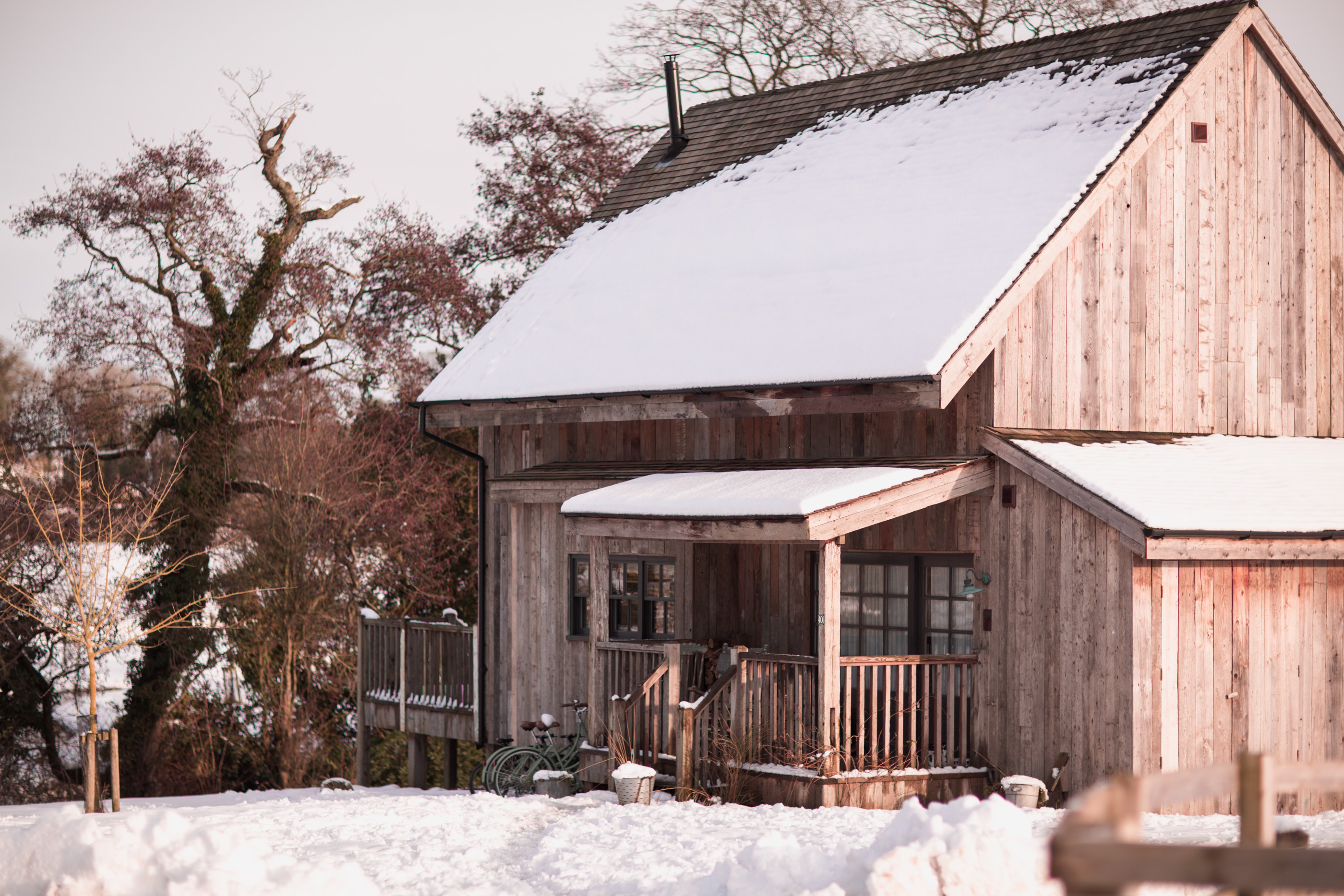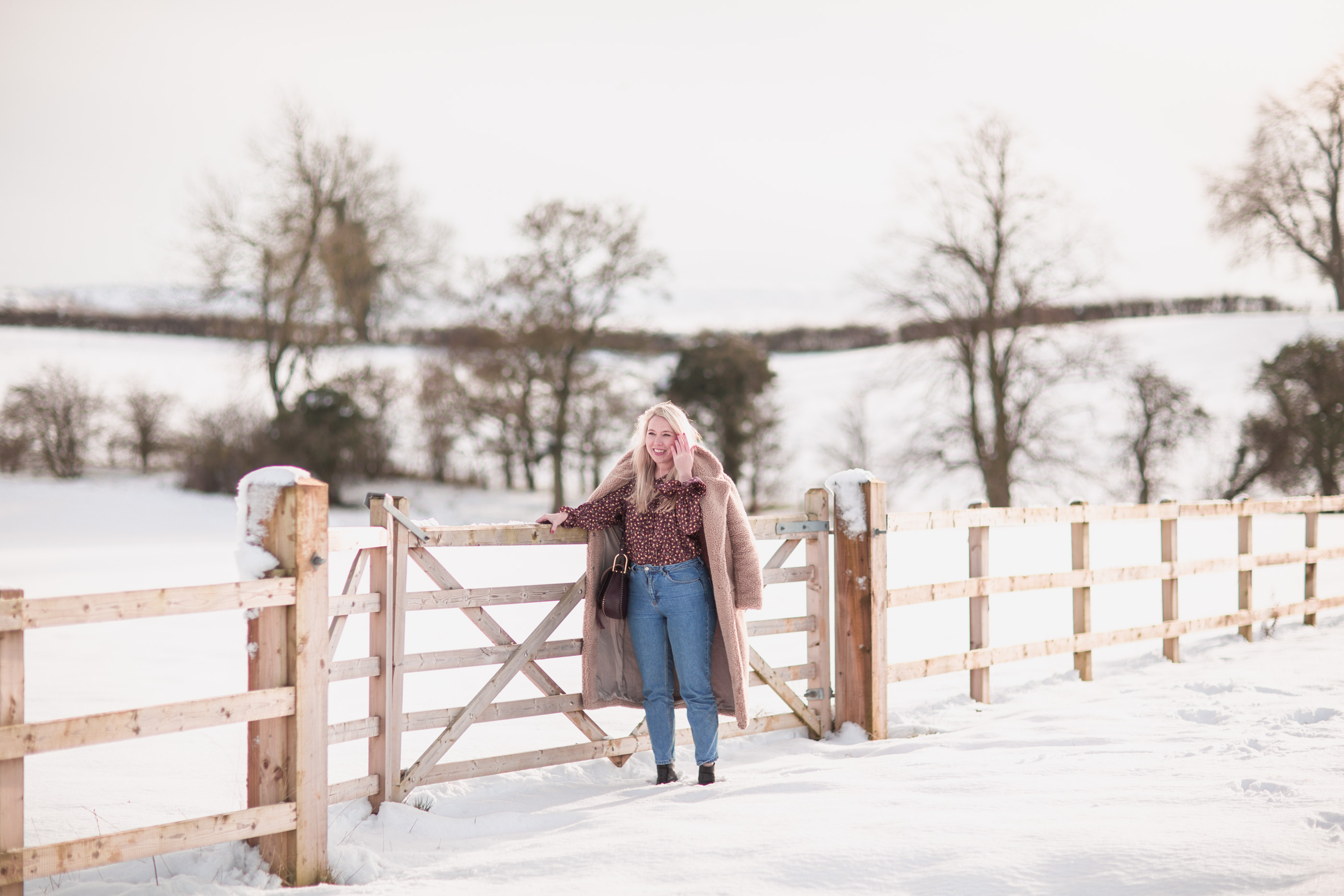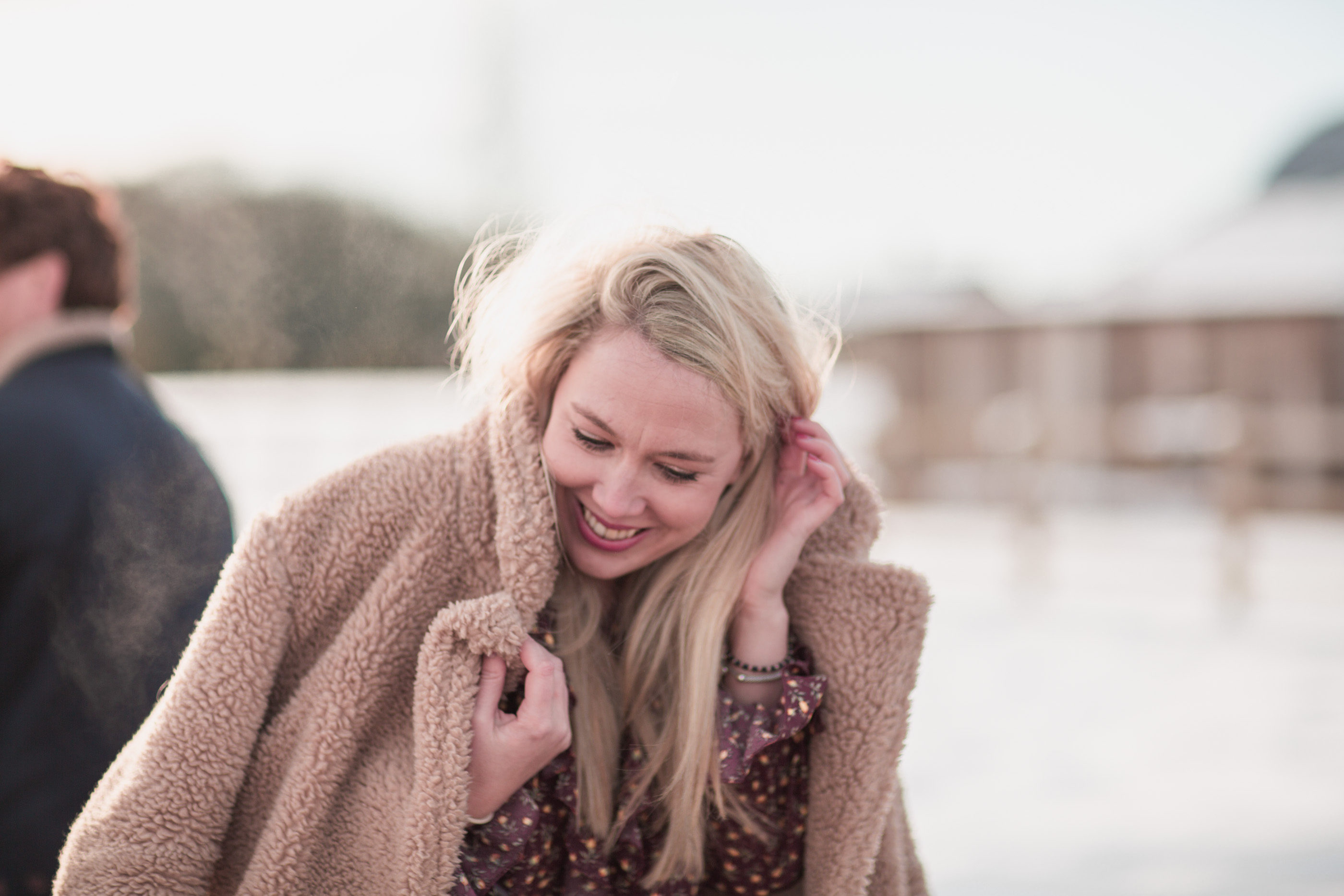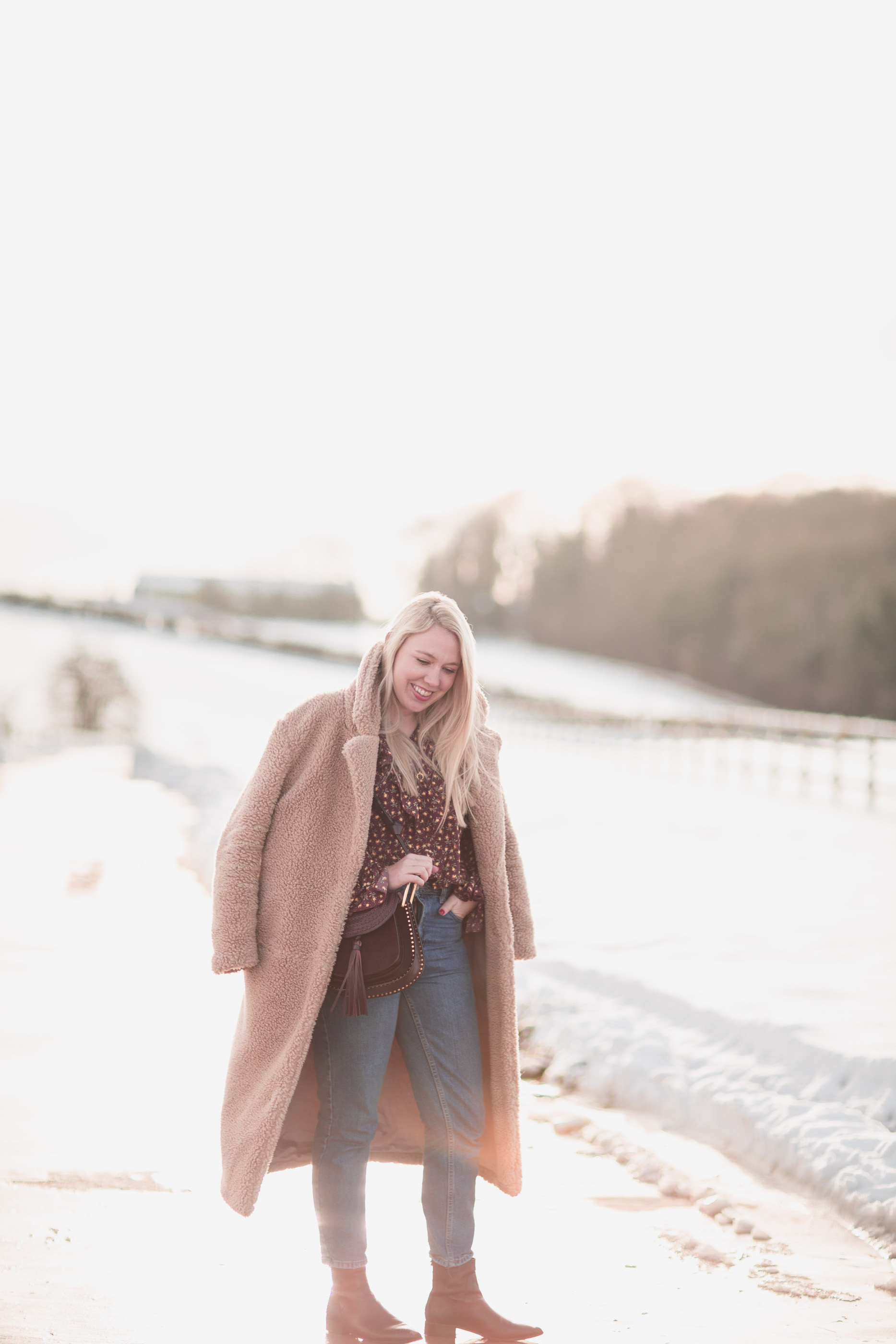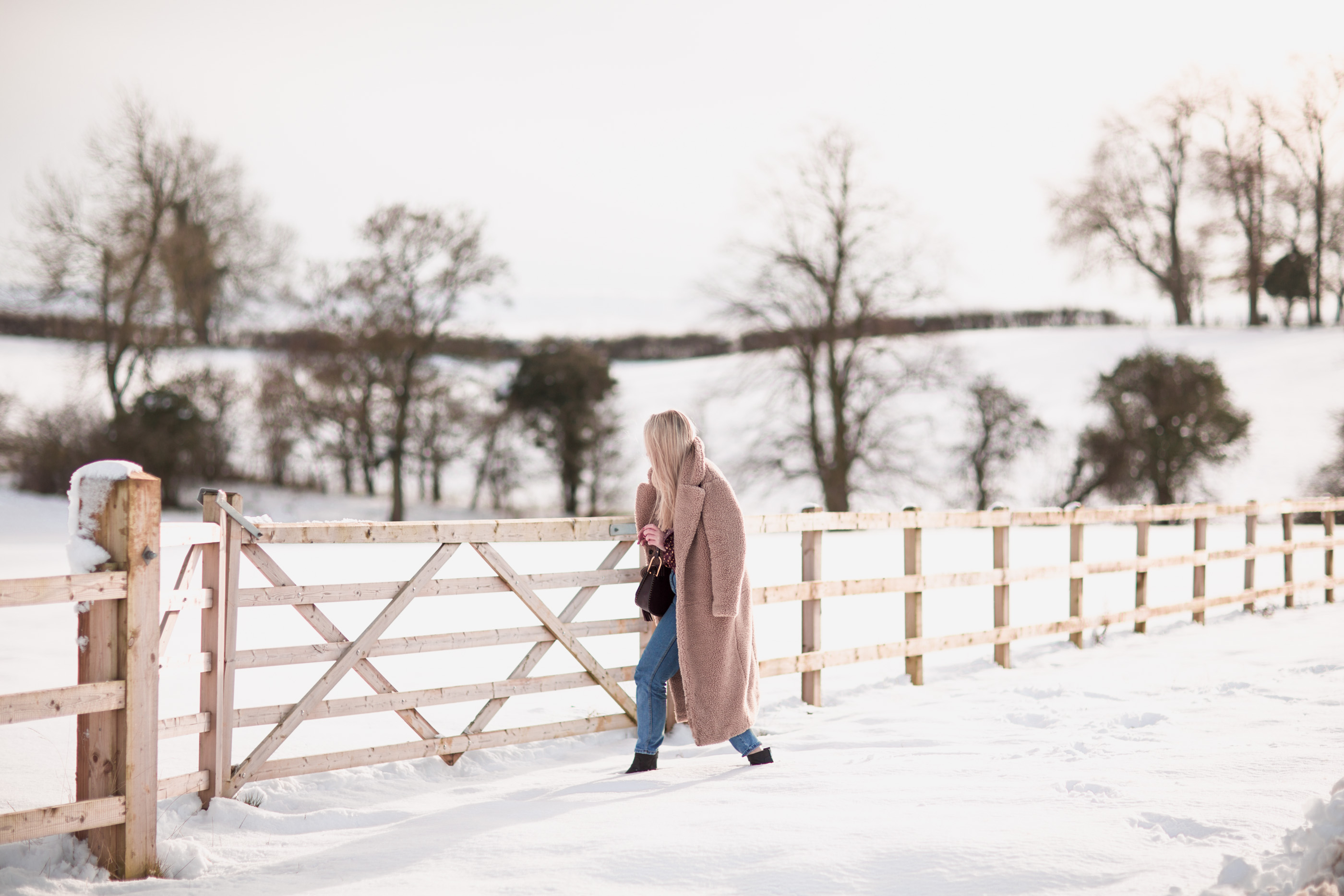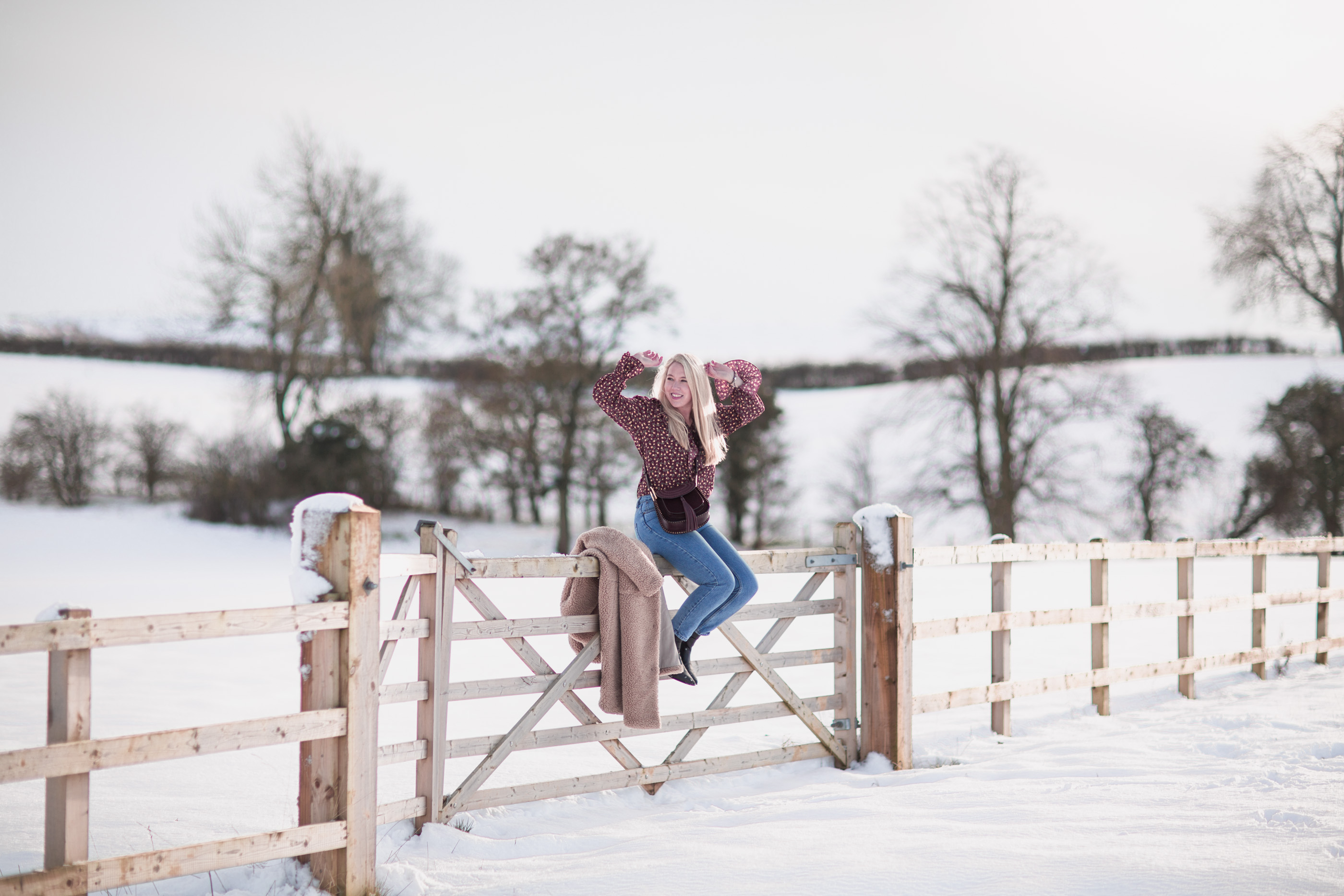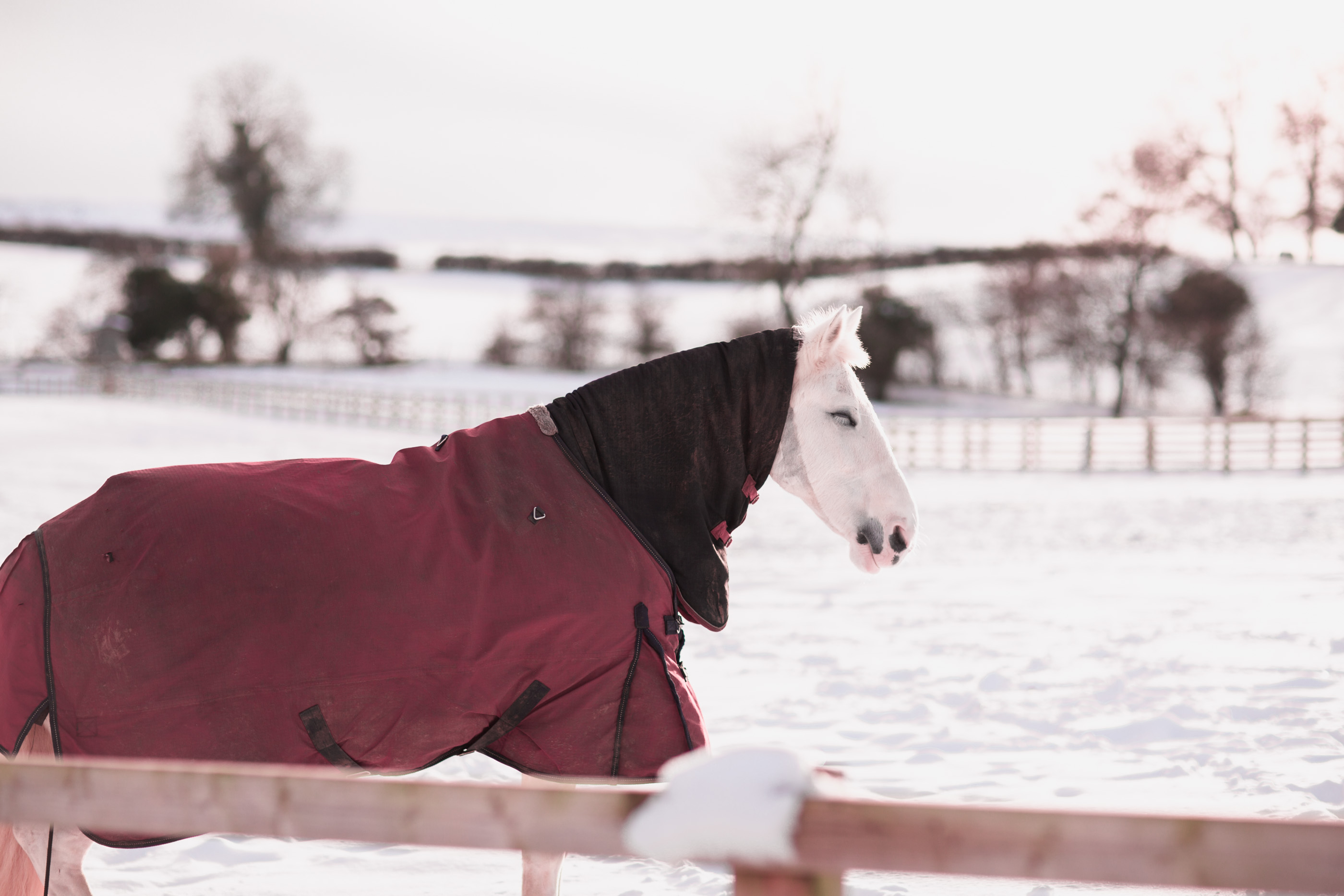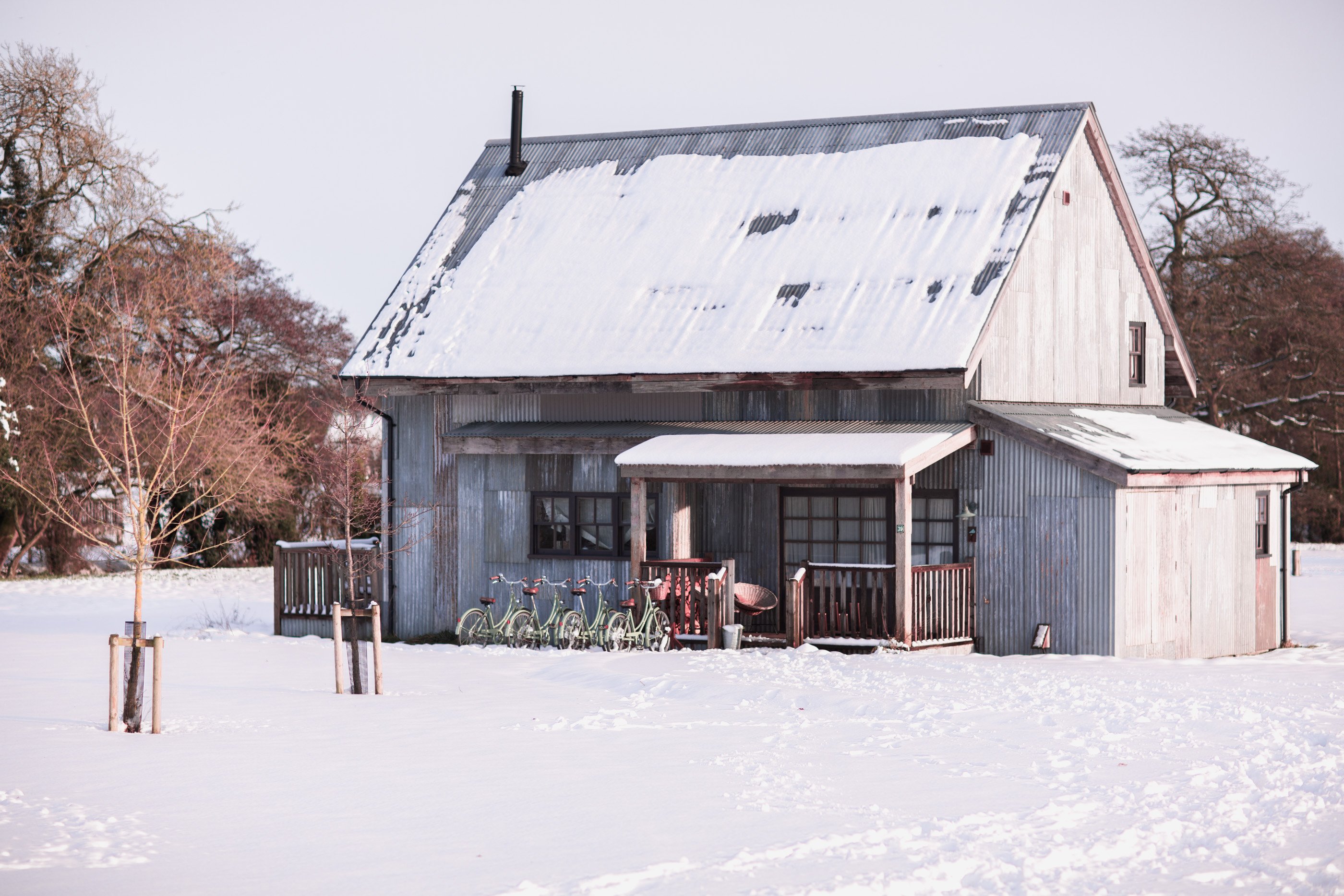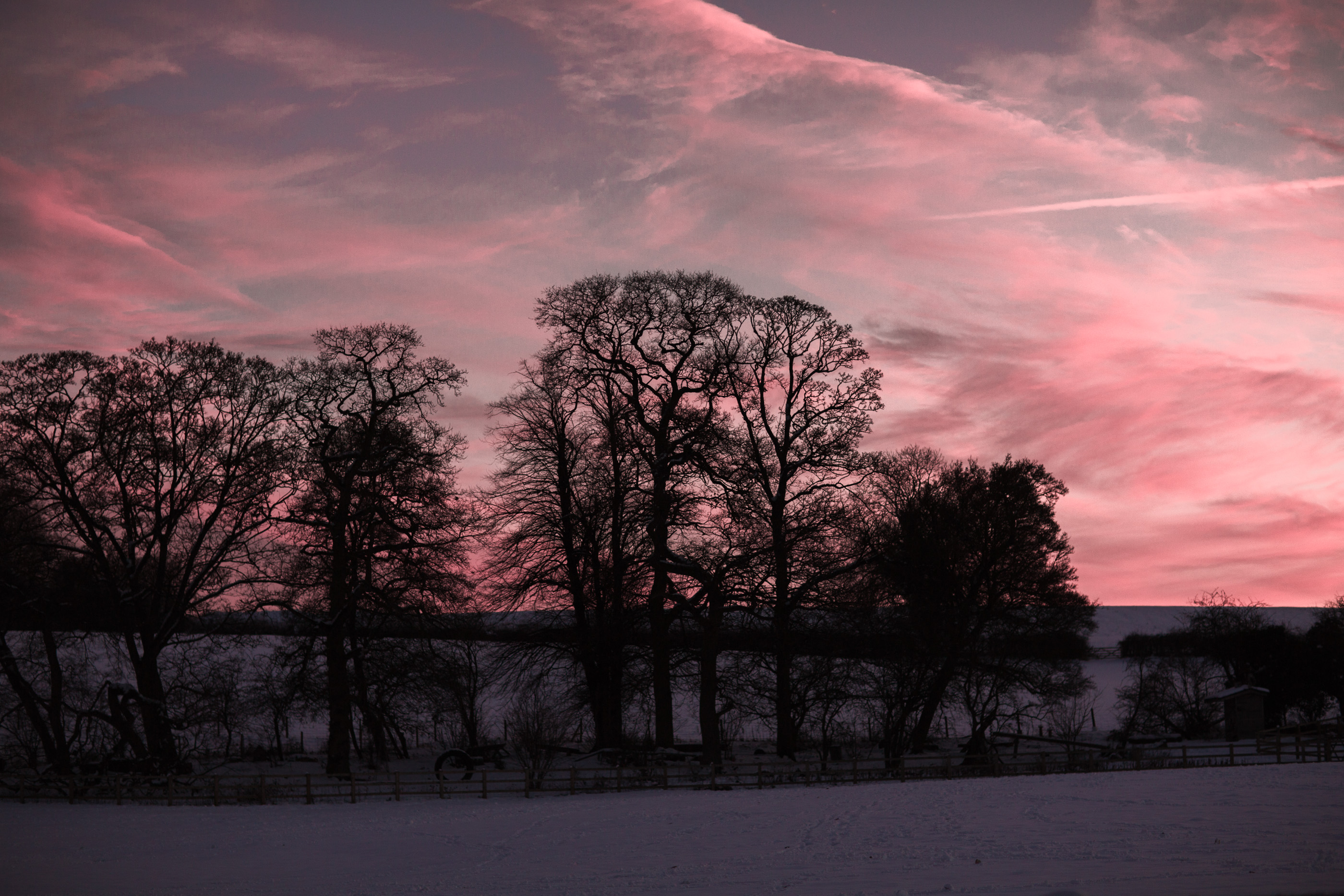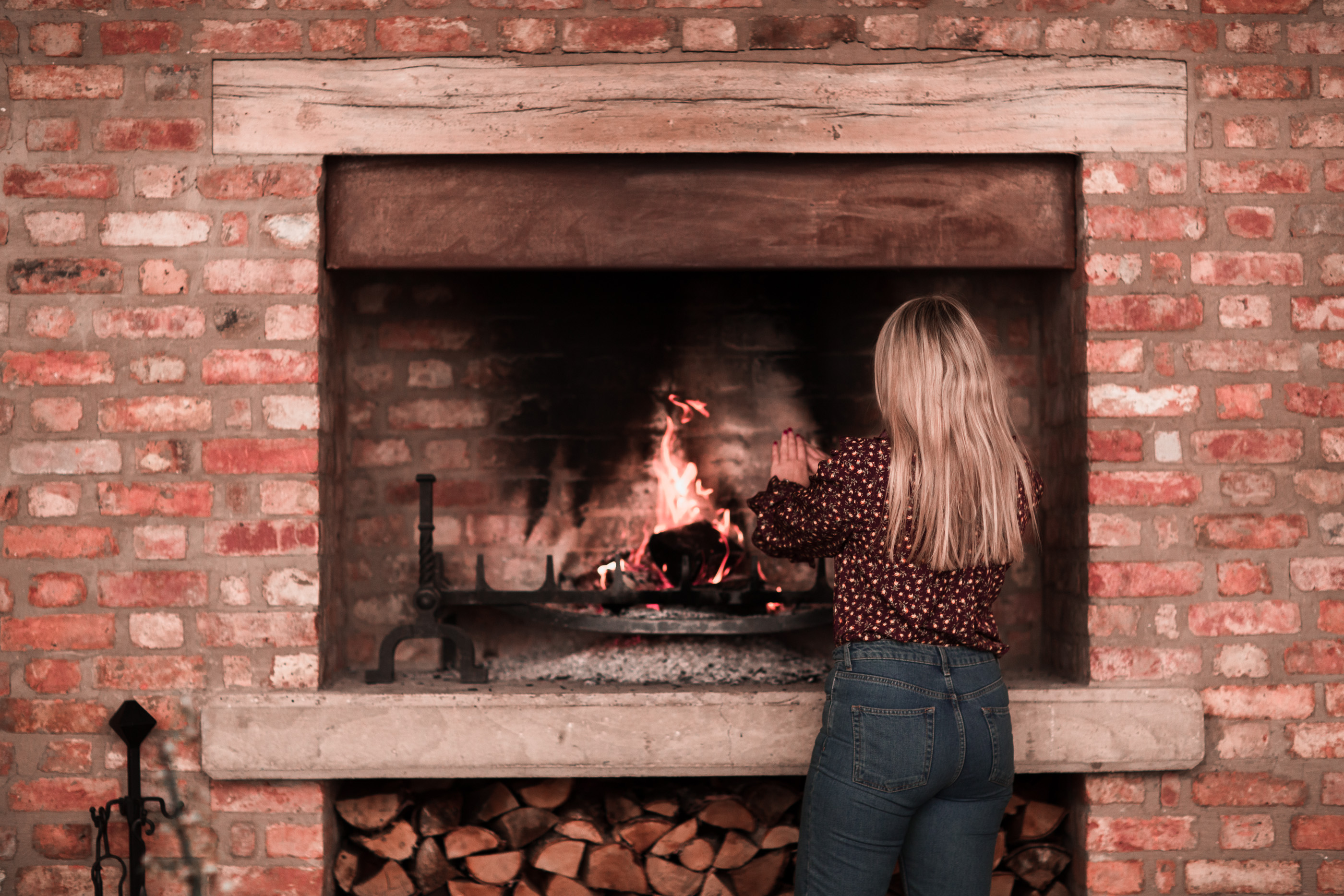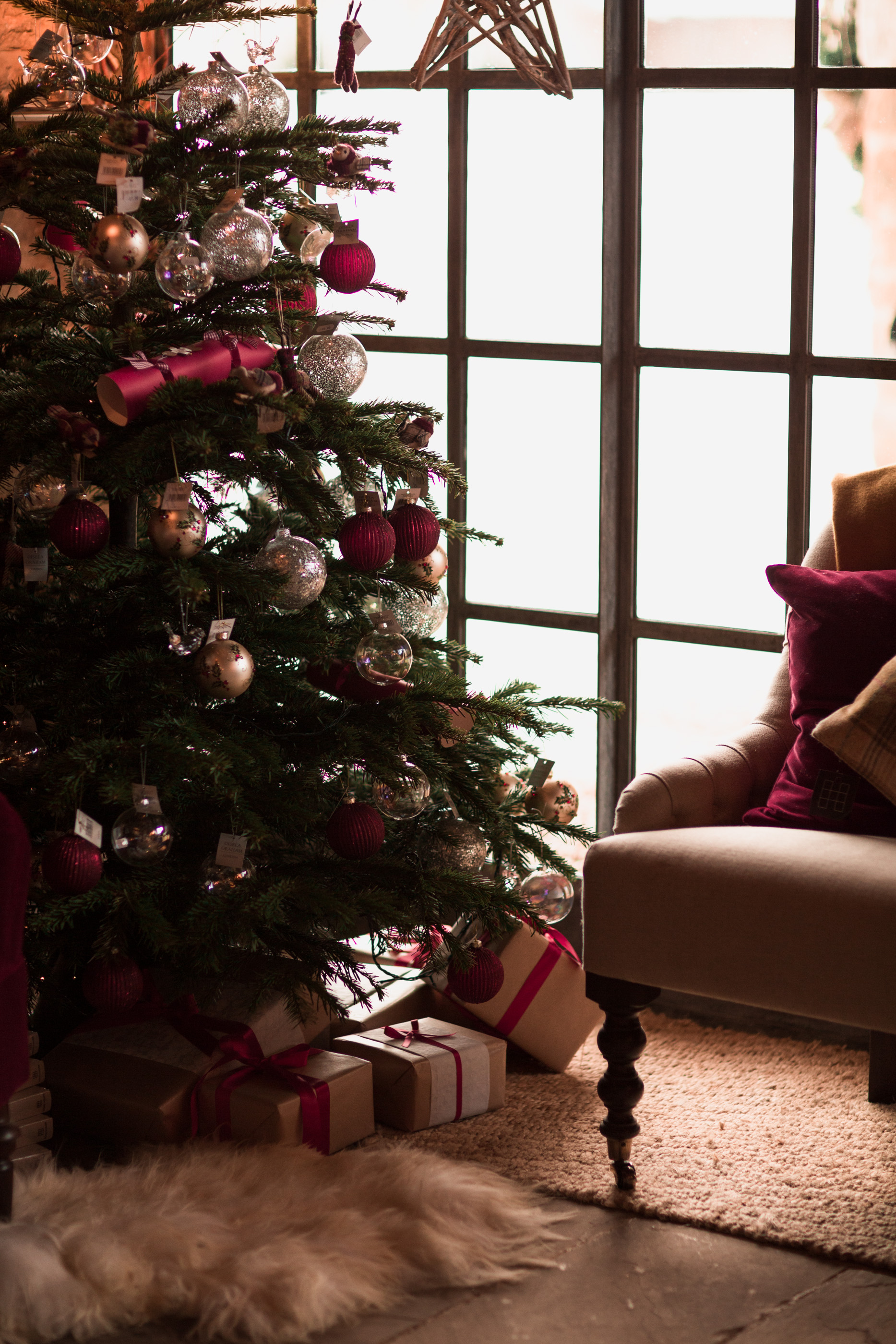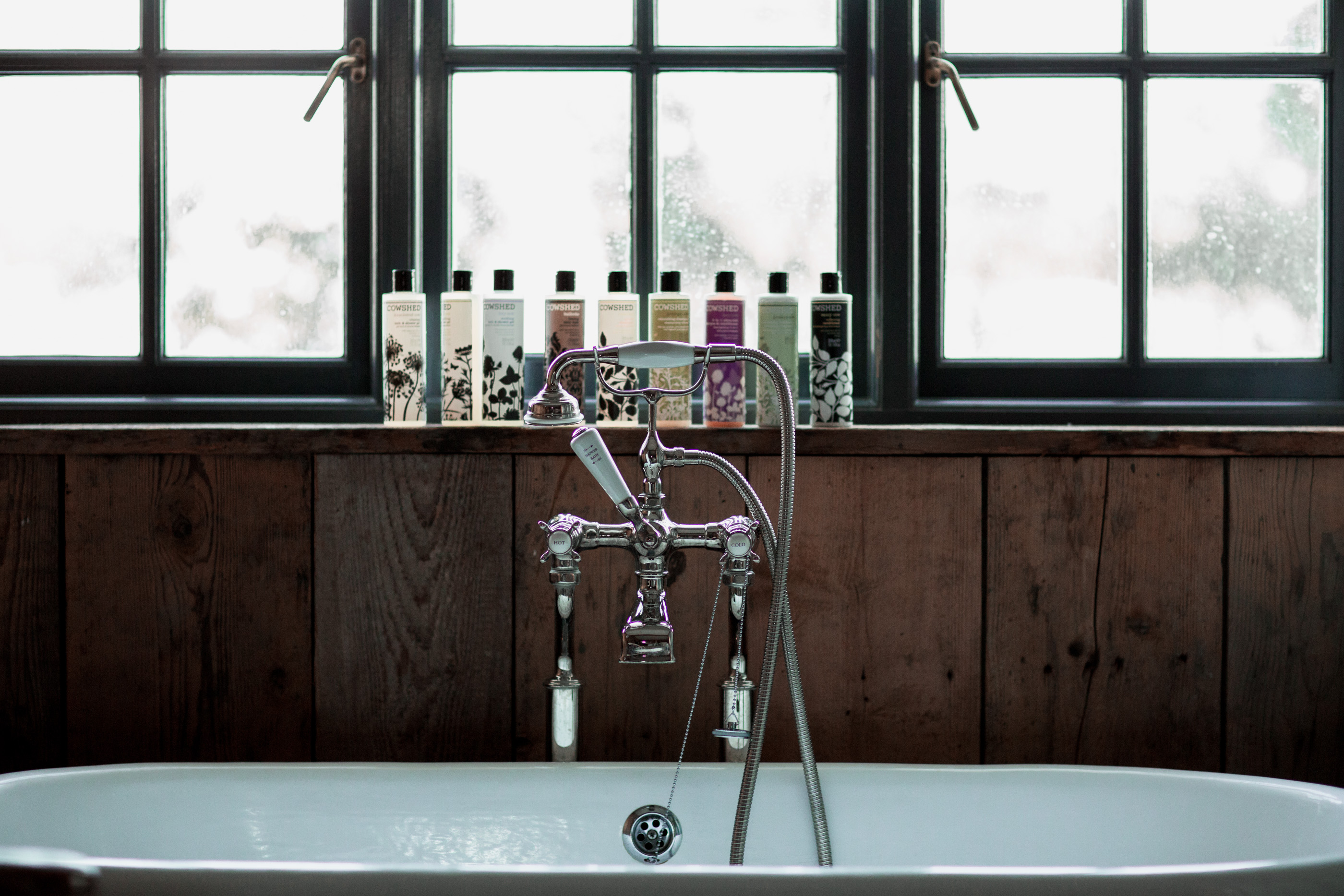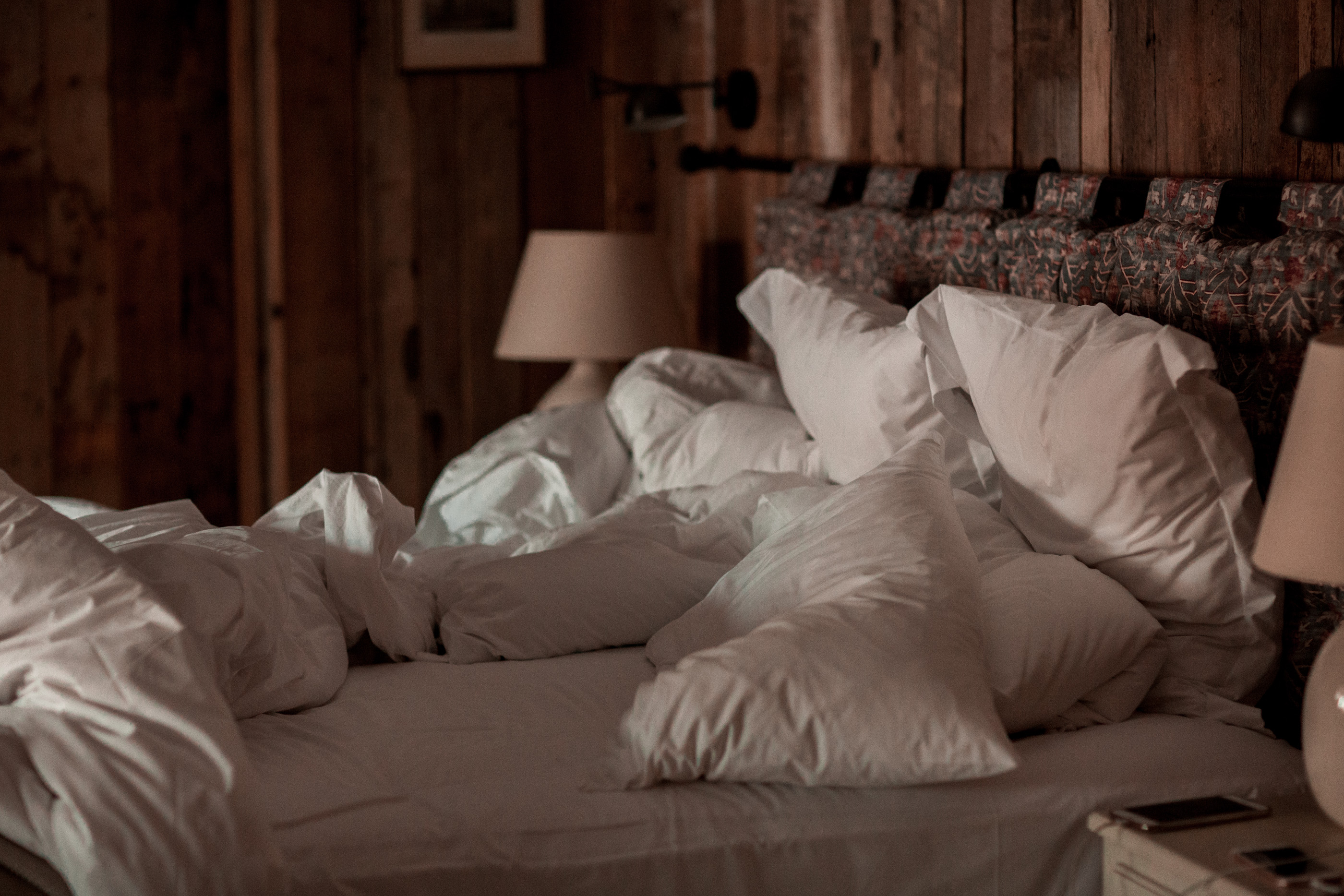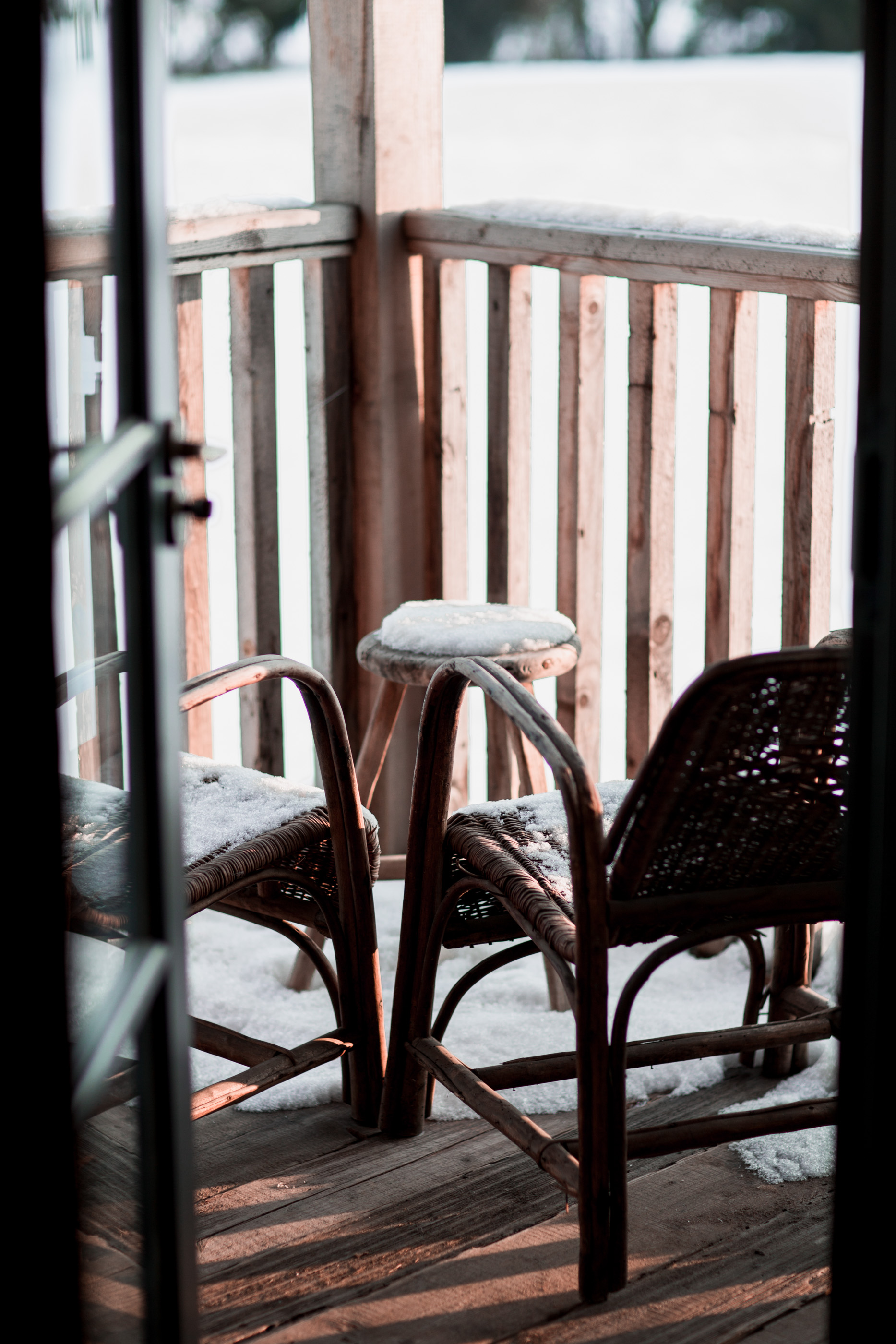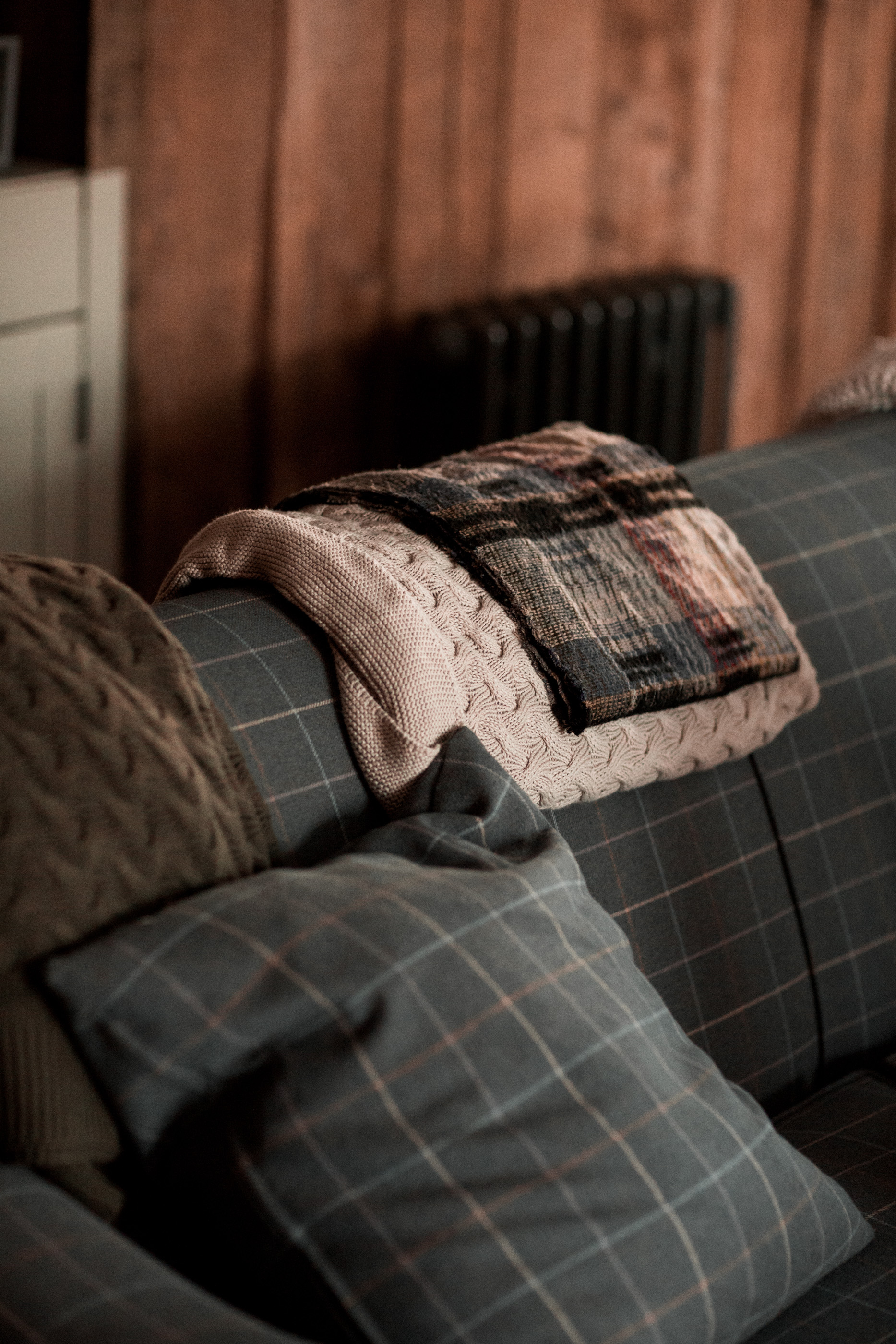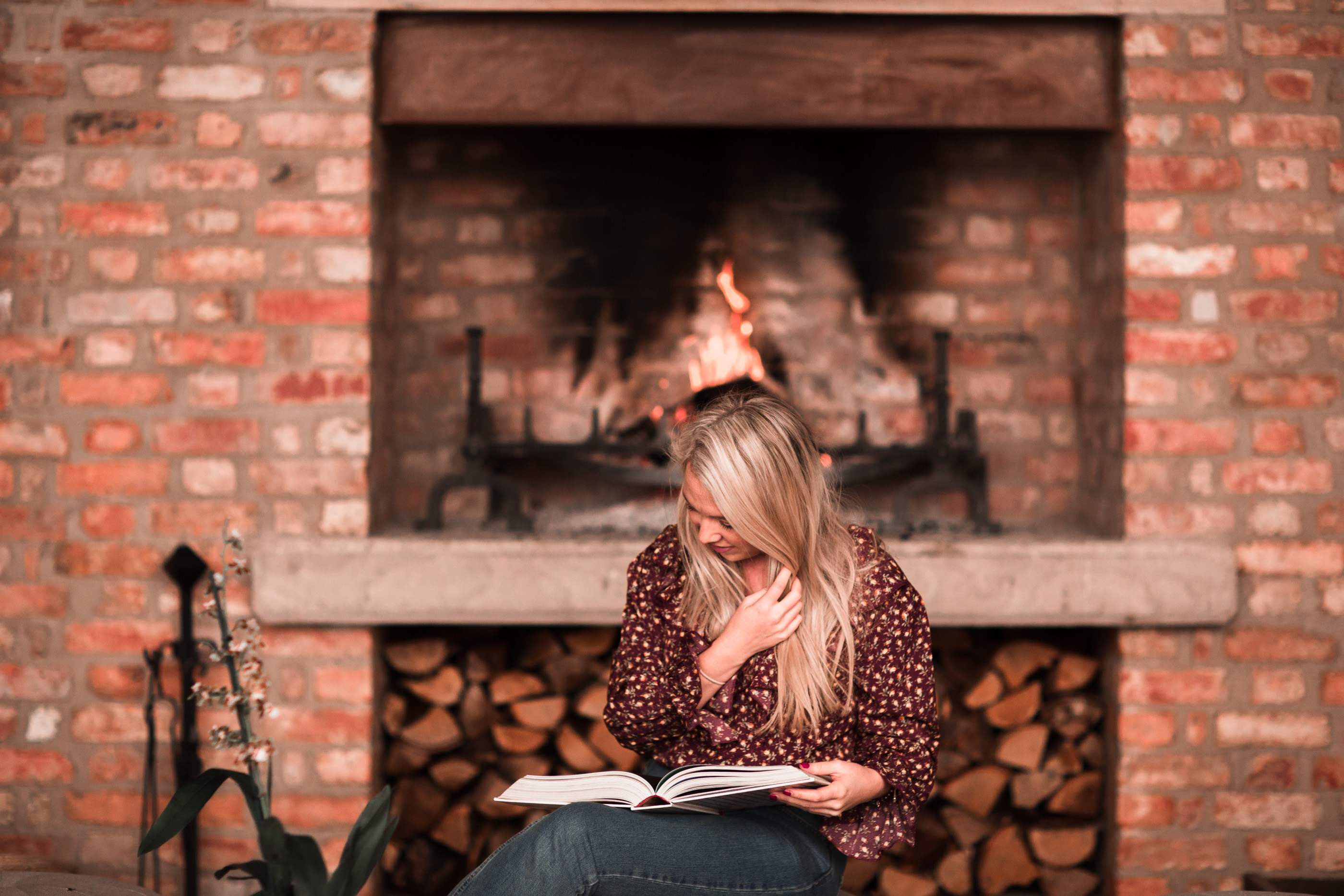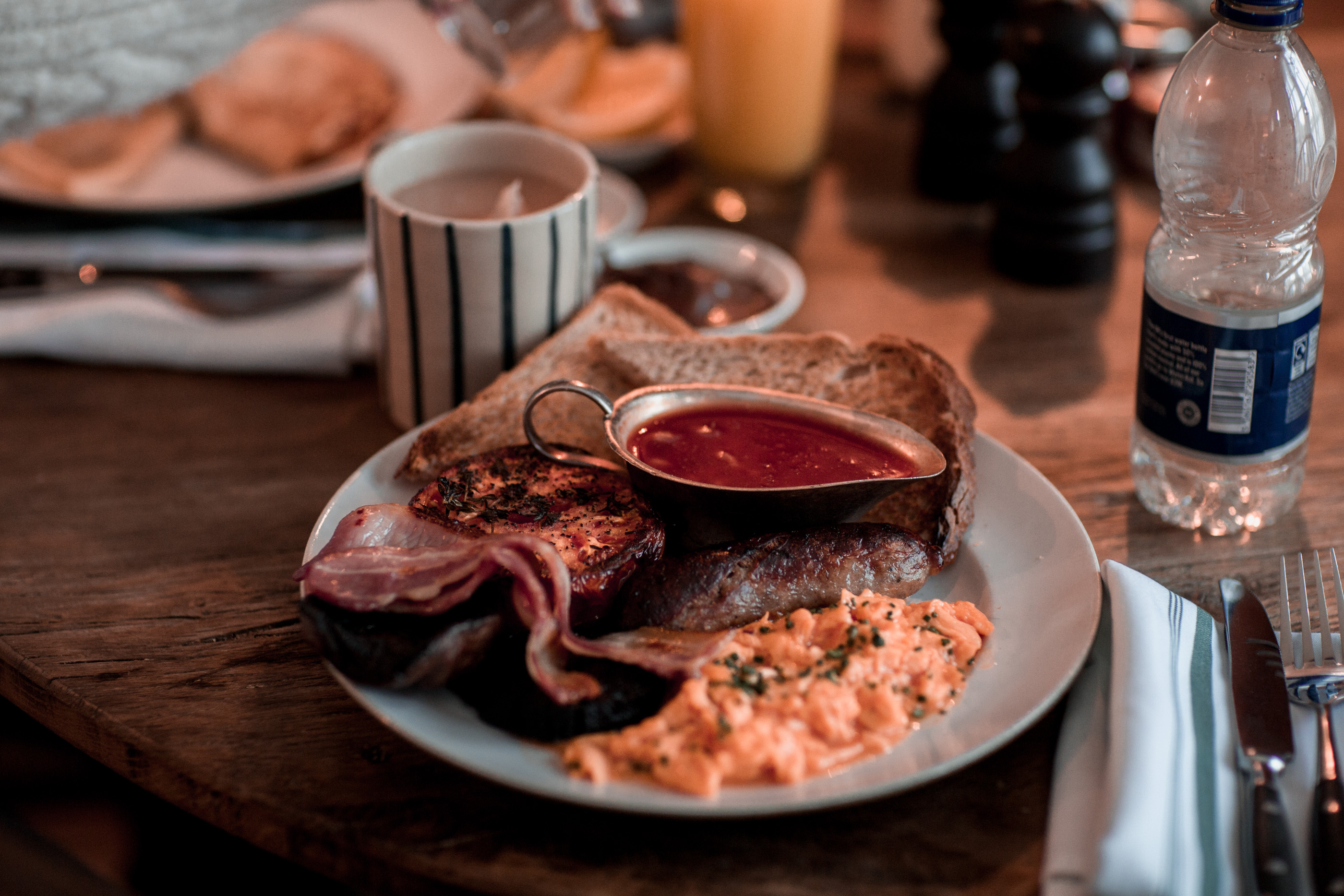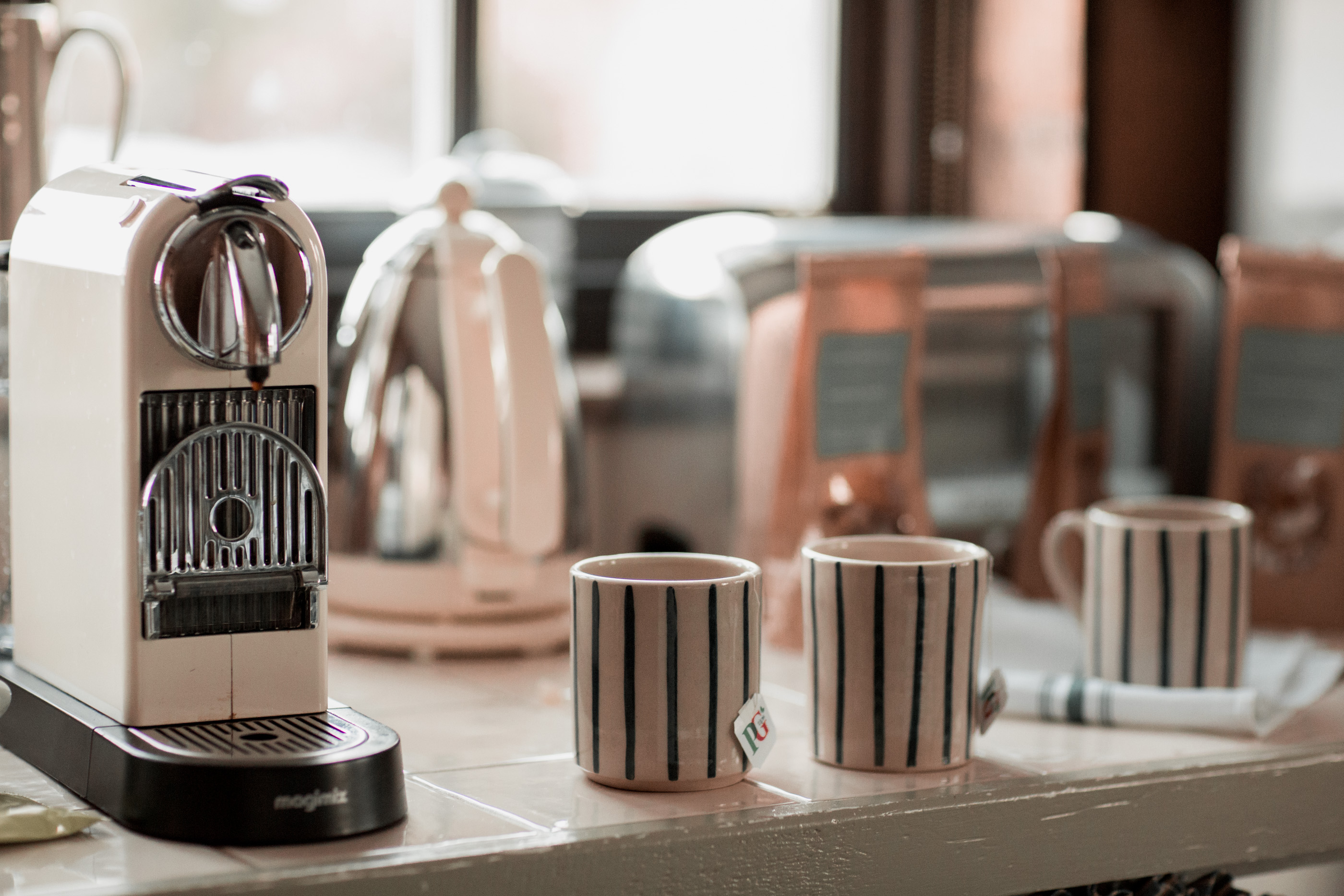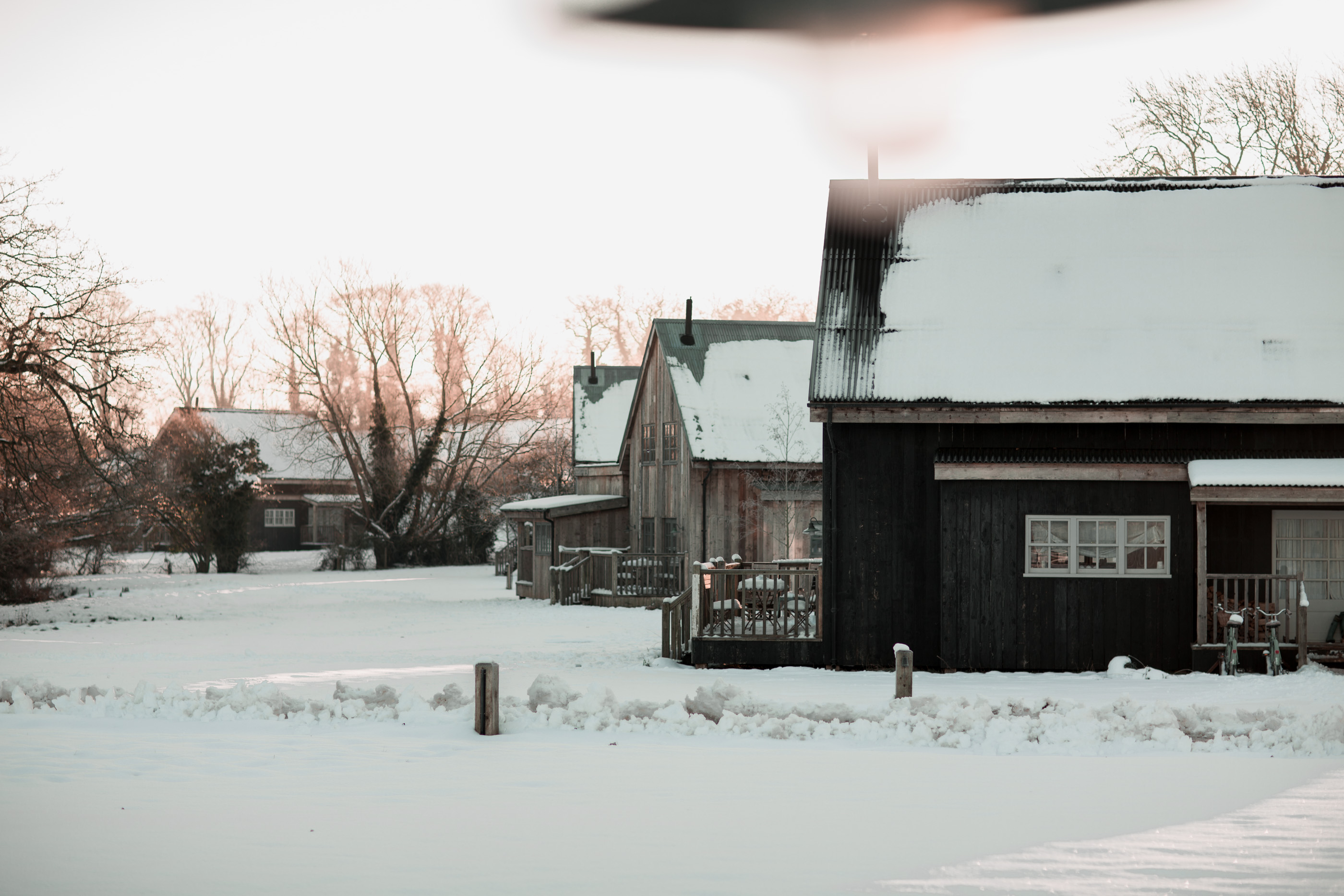 ---
WHAT I WORE
---
The farmhouse really has become my ultimate sanctuary and happy place, so i'm already planning my next trip back in the new year, and repeating this years birthday celebrations with another birthday stay … this time the big three zero.