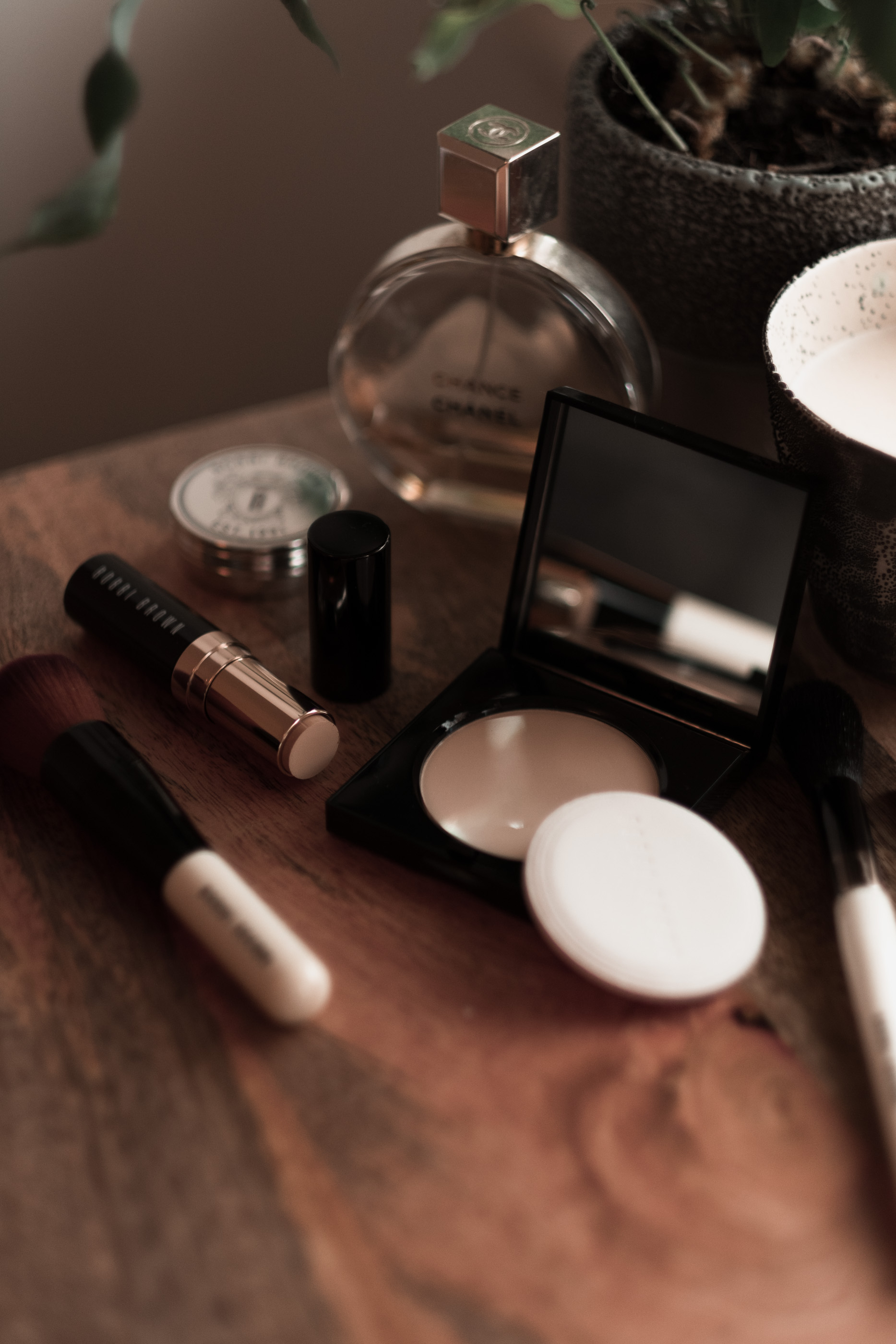 ---
FEATURED PRODUCTS

---
When it comes to makeup I really am clueless in terms of technique but I do have products I love and am very loyal to.
With skin that has patches of stress and hormone spots (I think triggered by my UC) I've found in more recent years I need a slightly heavier cover base than I was otherwise putting on (usually just tinted moisturiser &  a city block primer). But what I really hate is cakey & thick looking makeup, so finding products that give me a slightly heavier coverage but without looking thick & greasy layers has been essential.
The combination of the Bobbi concealer, foundation stick & pressed powder, alongside my city block & complexion rescue is working really well for me. In fact since the Benefit playstick got discontinued, I'd been looking for something similar & the Bobbi Brown version is a perfect match for me – for everyday use & evenings out.
–
What's your base makeup routine? Are there any brands or products you live by?