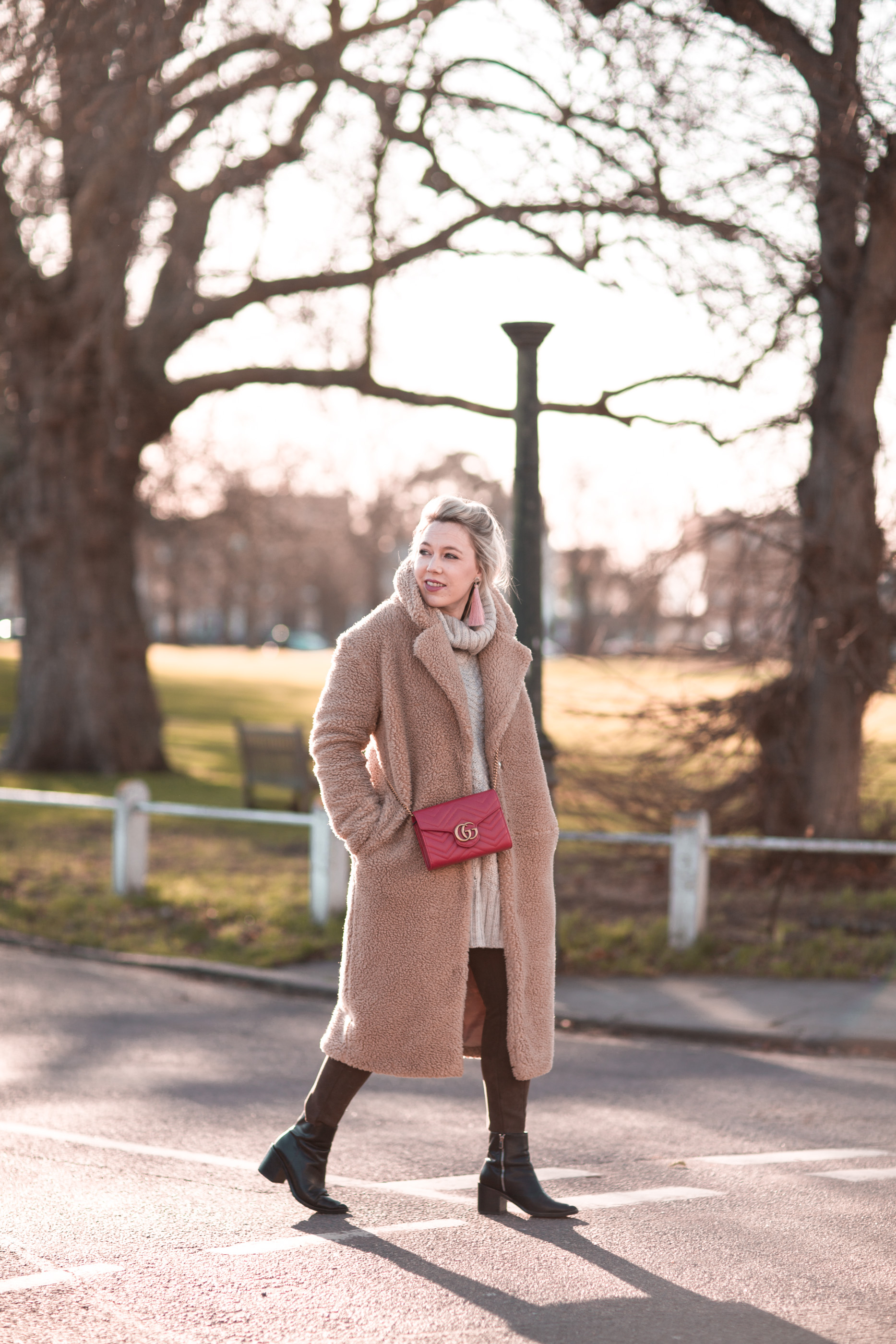 ---
COMFORT DRESSING
And Instagram Hating …
---
Happy Weekend one and all. This weeks been one of those 100 mph whirlwinds that leave you both absolutely exhausted but also hysterical at even the least funny thing because it truly is the only way to handle things. It's also the week I proclaimed my hate for instagram, if you missed the original here, i've given you a little recap below:
"Sorry I've been a little quiet over here, in many ways I've taken a subconscious step back since returning from holiday! Works been busy, I've been really overly tired and also my Instagram progress started going backwards after so much work to move it forwards and truthfully I couldn't be bothered with its temperamental bullshit anymore!
From the ridiculous principles to being a worthy user (being active, engaging constantly with the app, and the worthiness of your content determined by action in the first 10 seconds) and the abnormal 'norms' set by silly bot use, cliques, and tactics deployed by what seems like everyone else in order to get ahead, it just seems like Instagram is setting me for failure rather than providing a platform for success. I truly don't believe good content is enough anymore because instagrams algorithm doesn't even look at the visual itself. It encourages the opposite in fact.
Anyway, that's how I've been feeling and so I've been snuggling up in clothes that mirror a hug! Teddy coats, big jumpers and cosy faux suede leggings!"
And so like that my wardrobe became focussed on the softest materials, the cosiest textures and the warmest and most snuggly garments.
---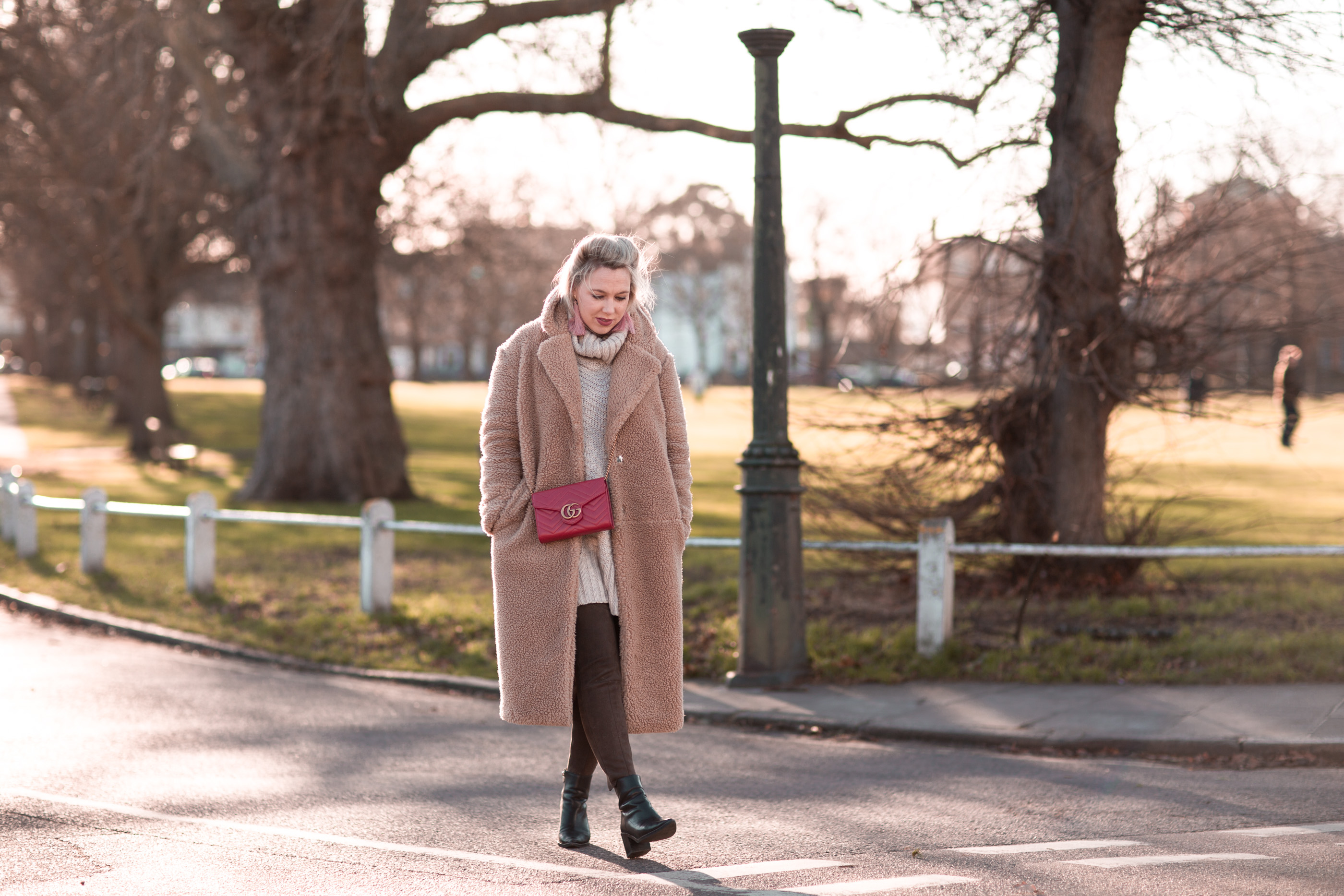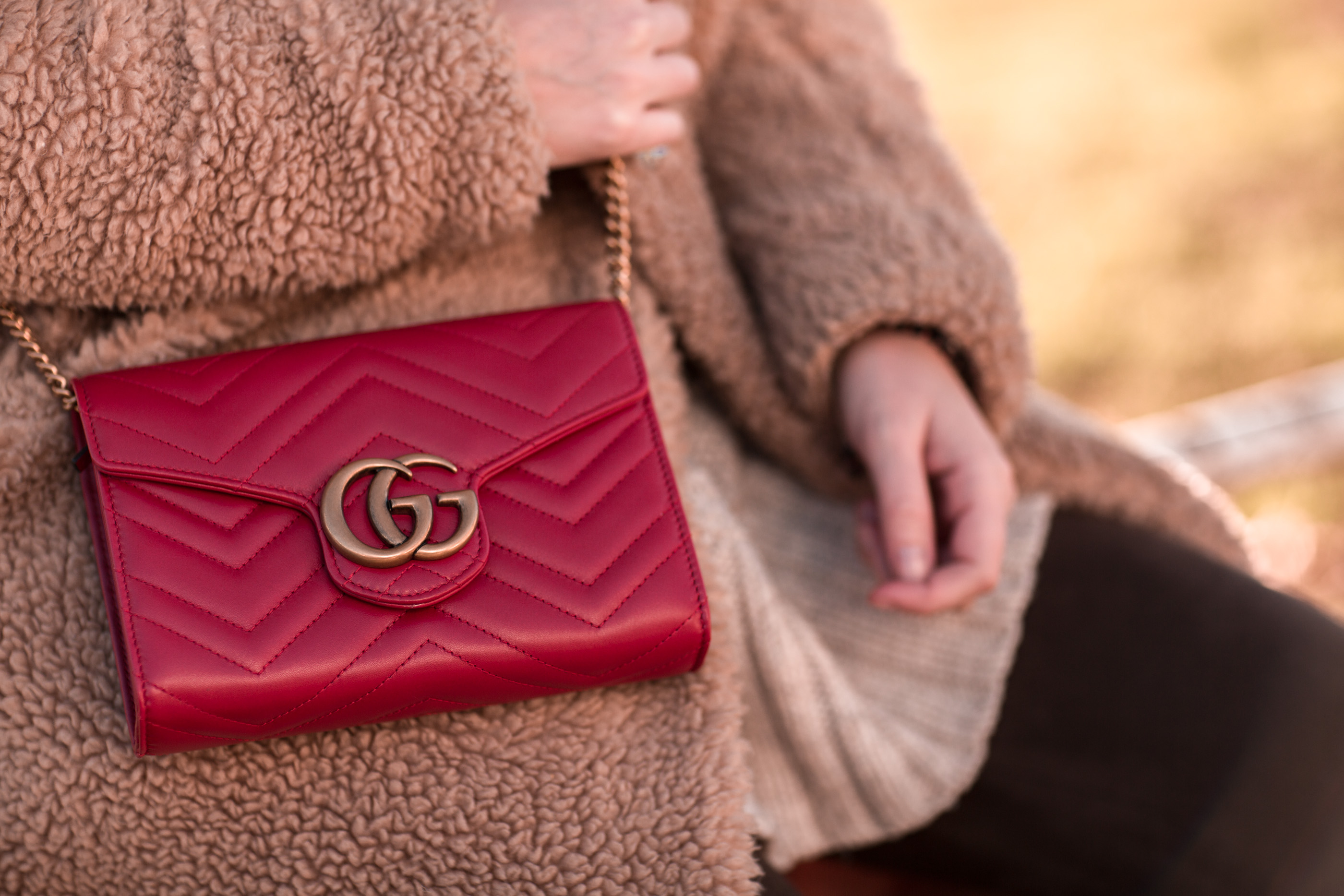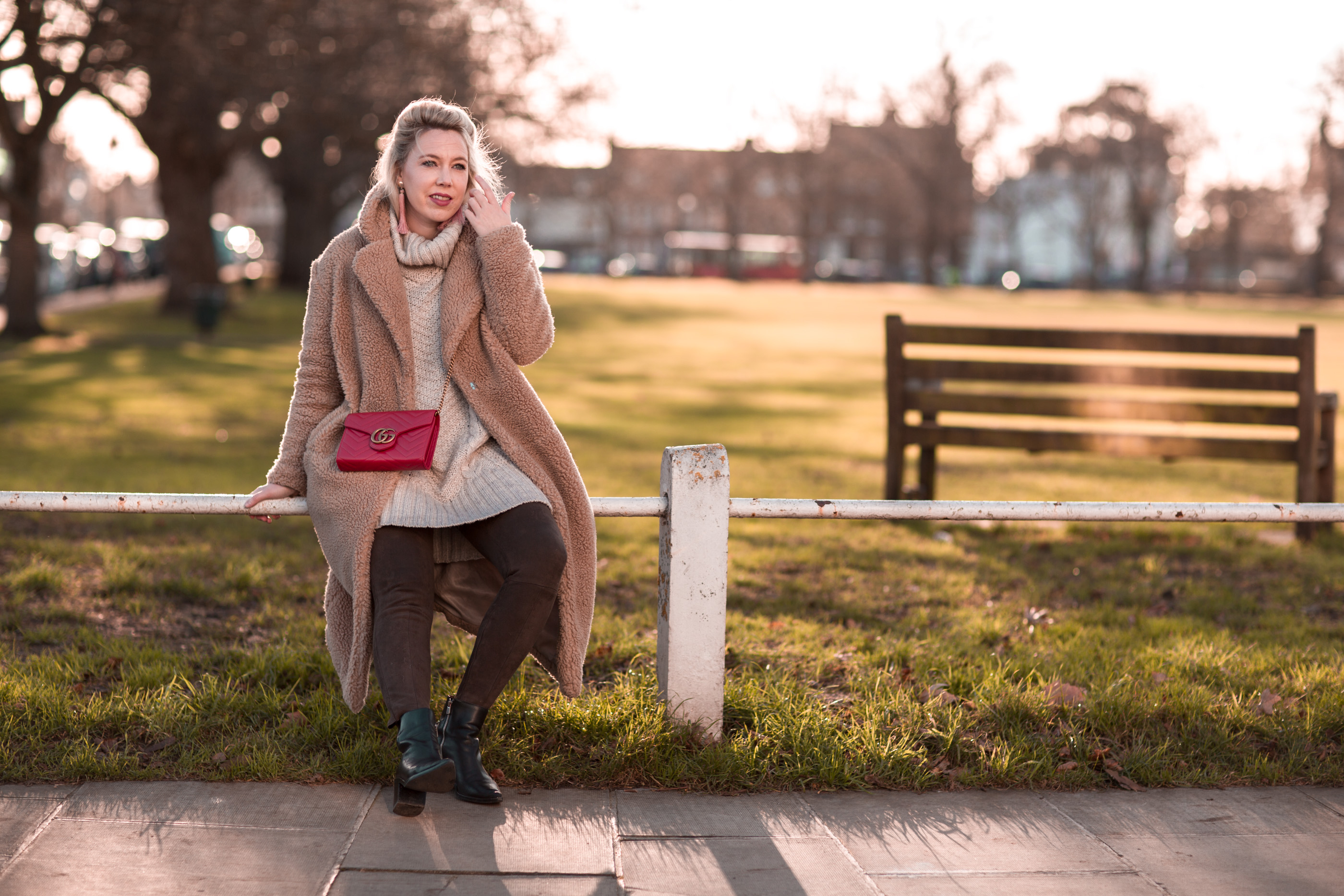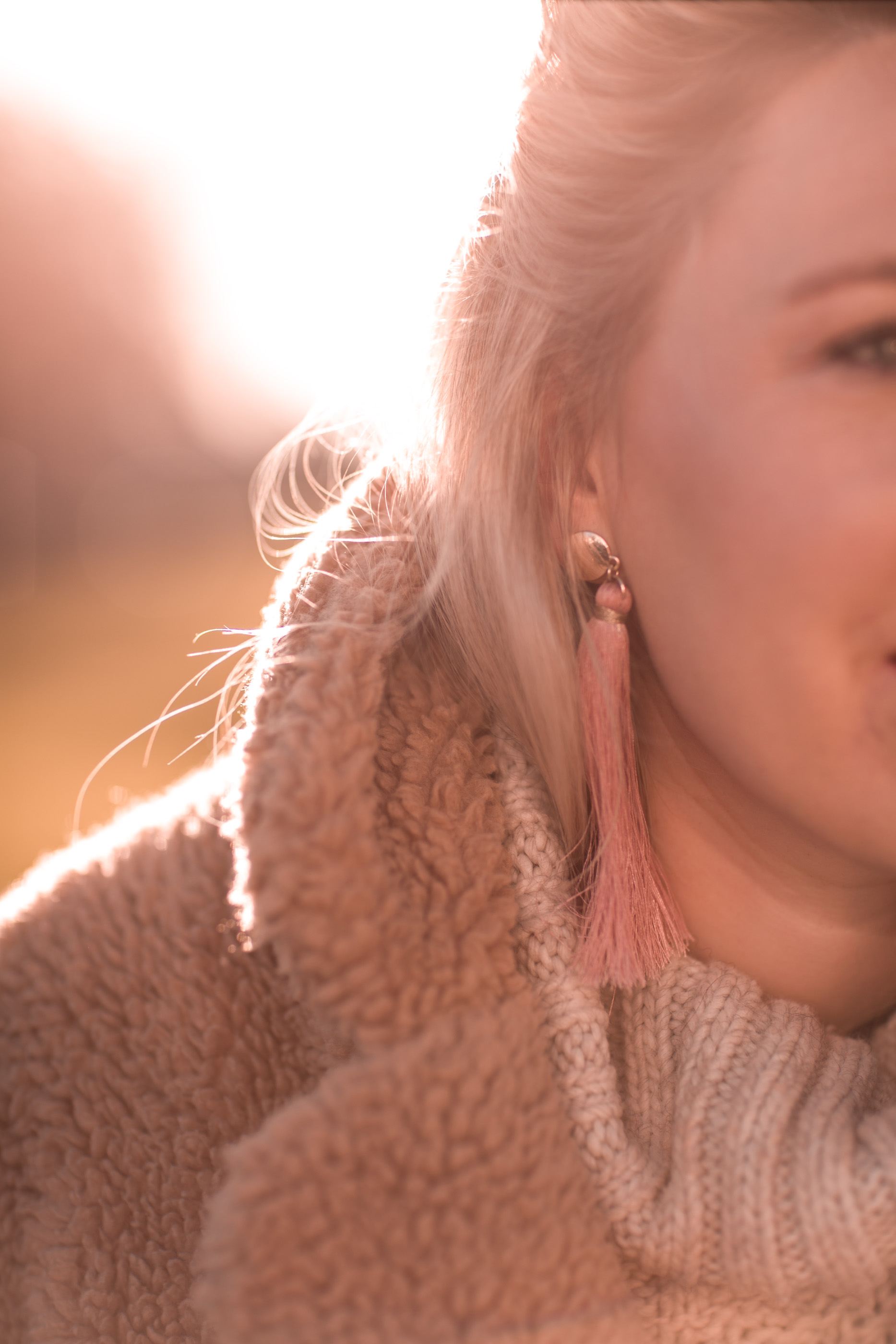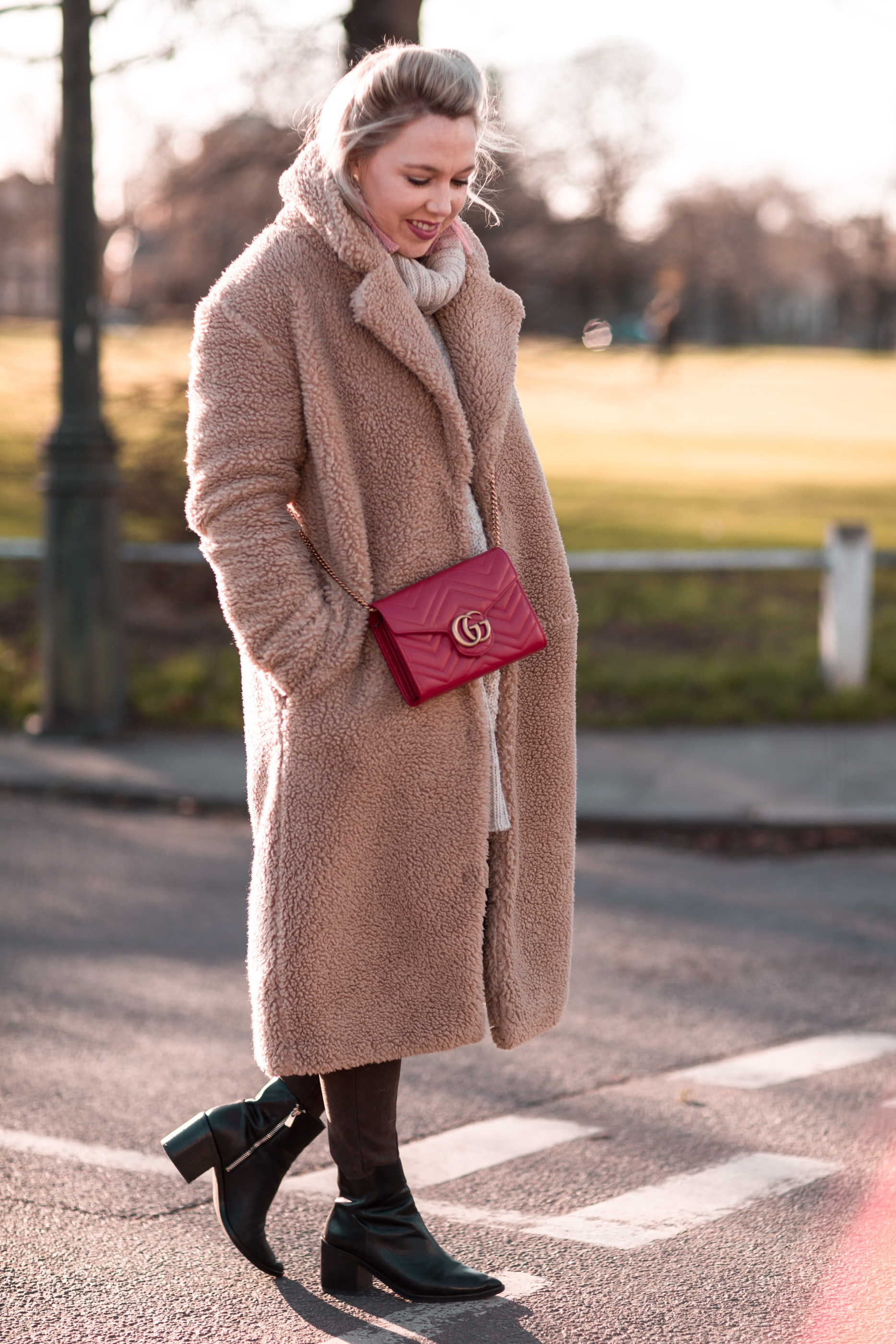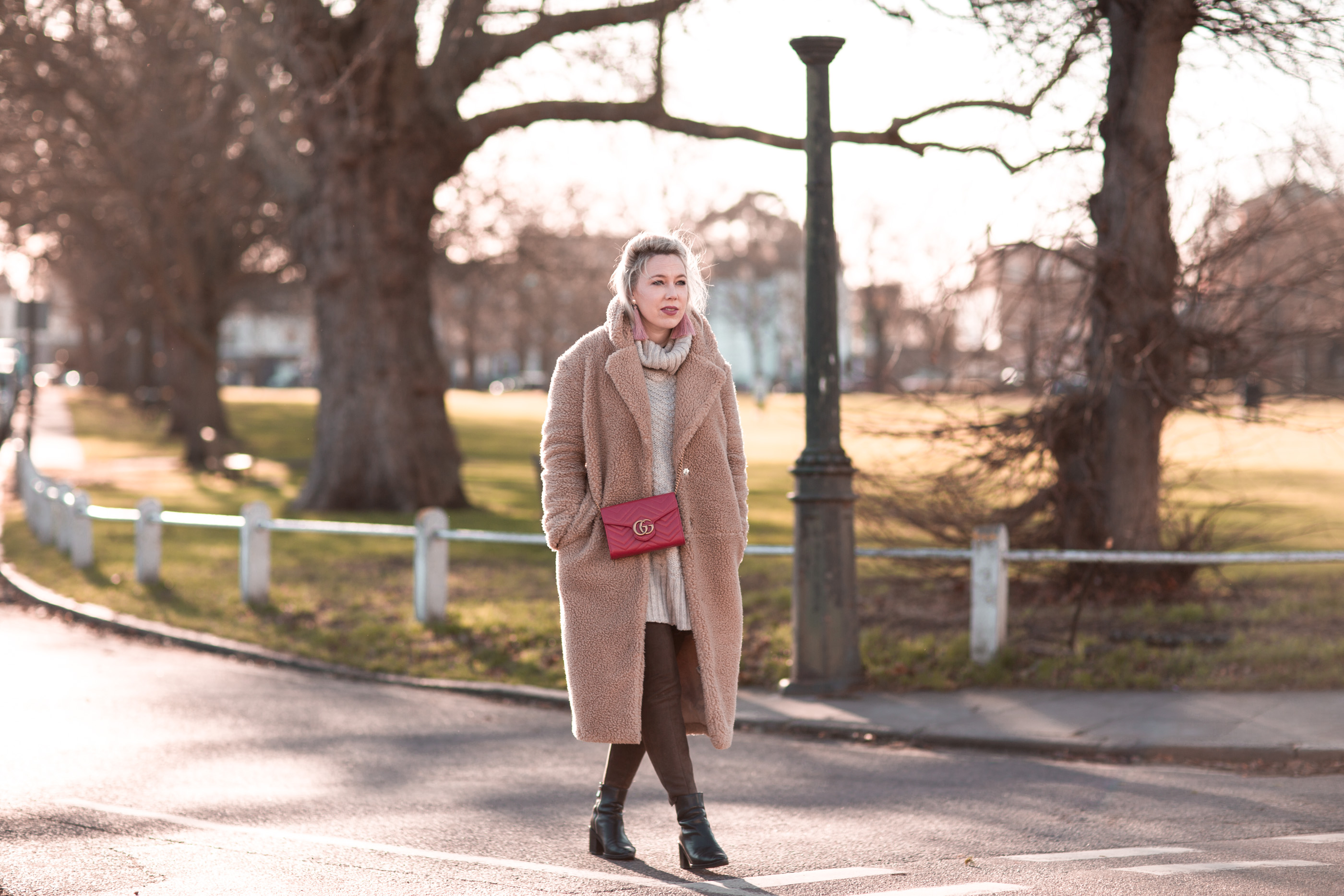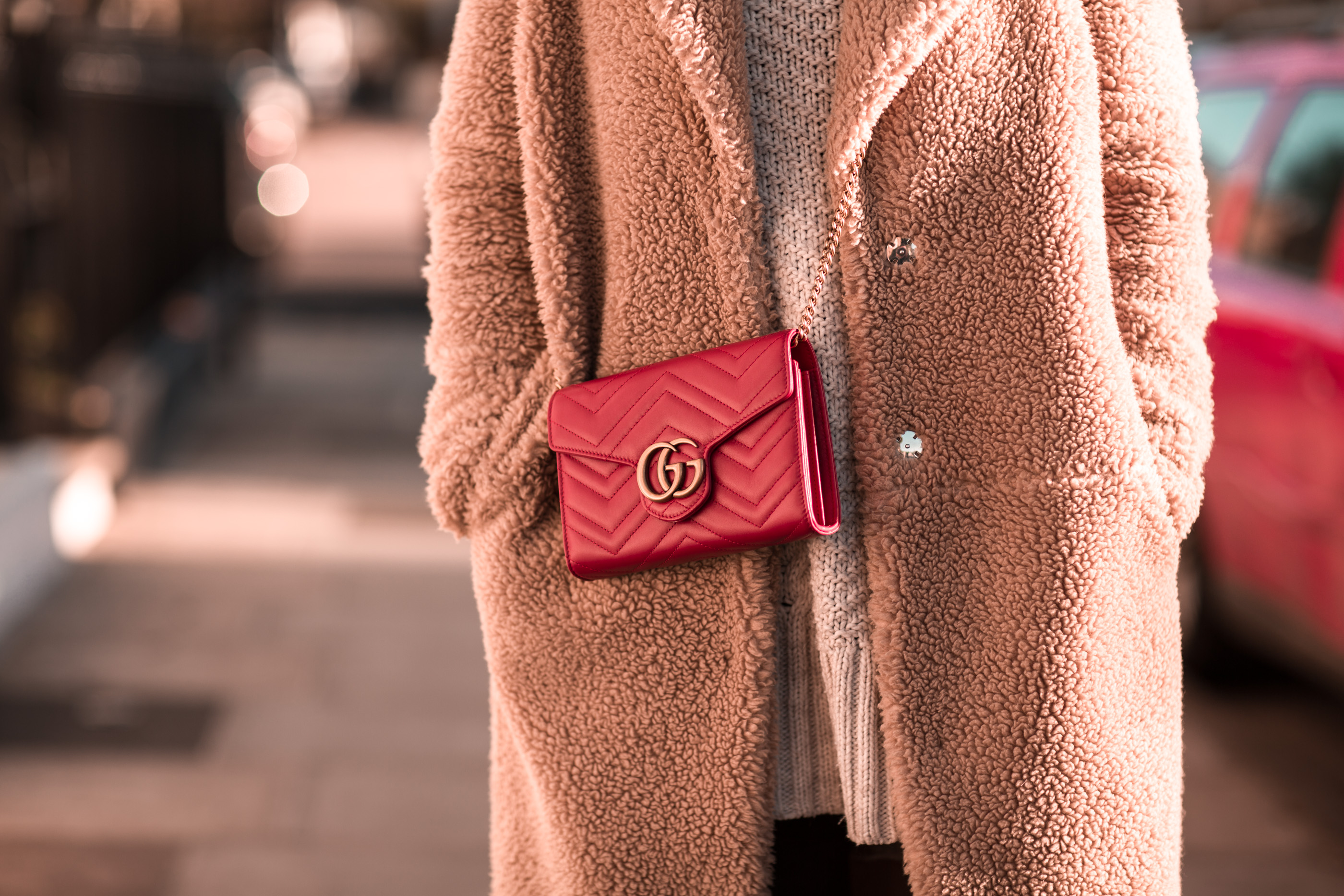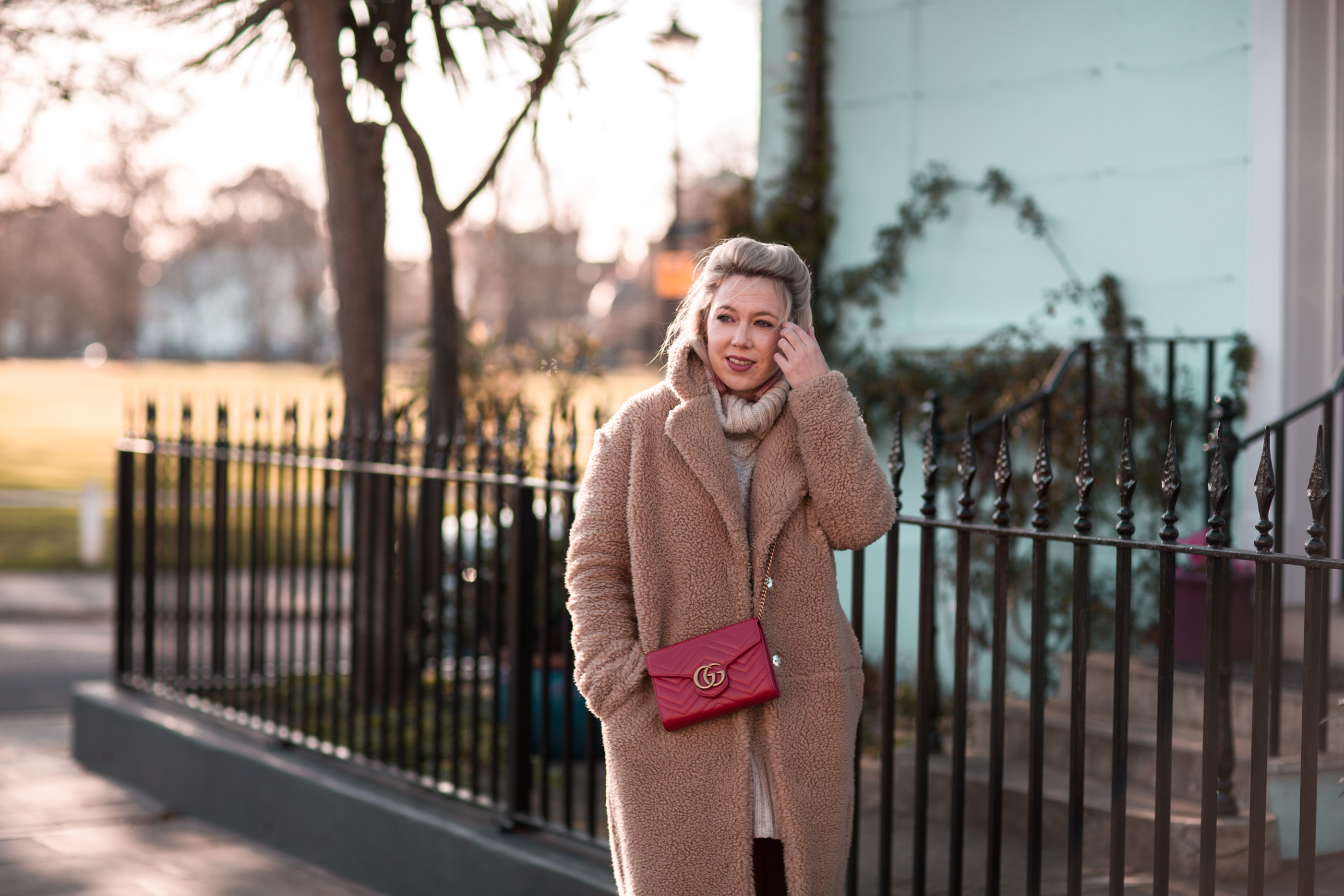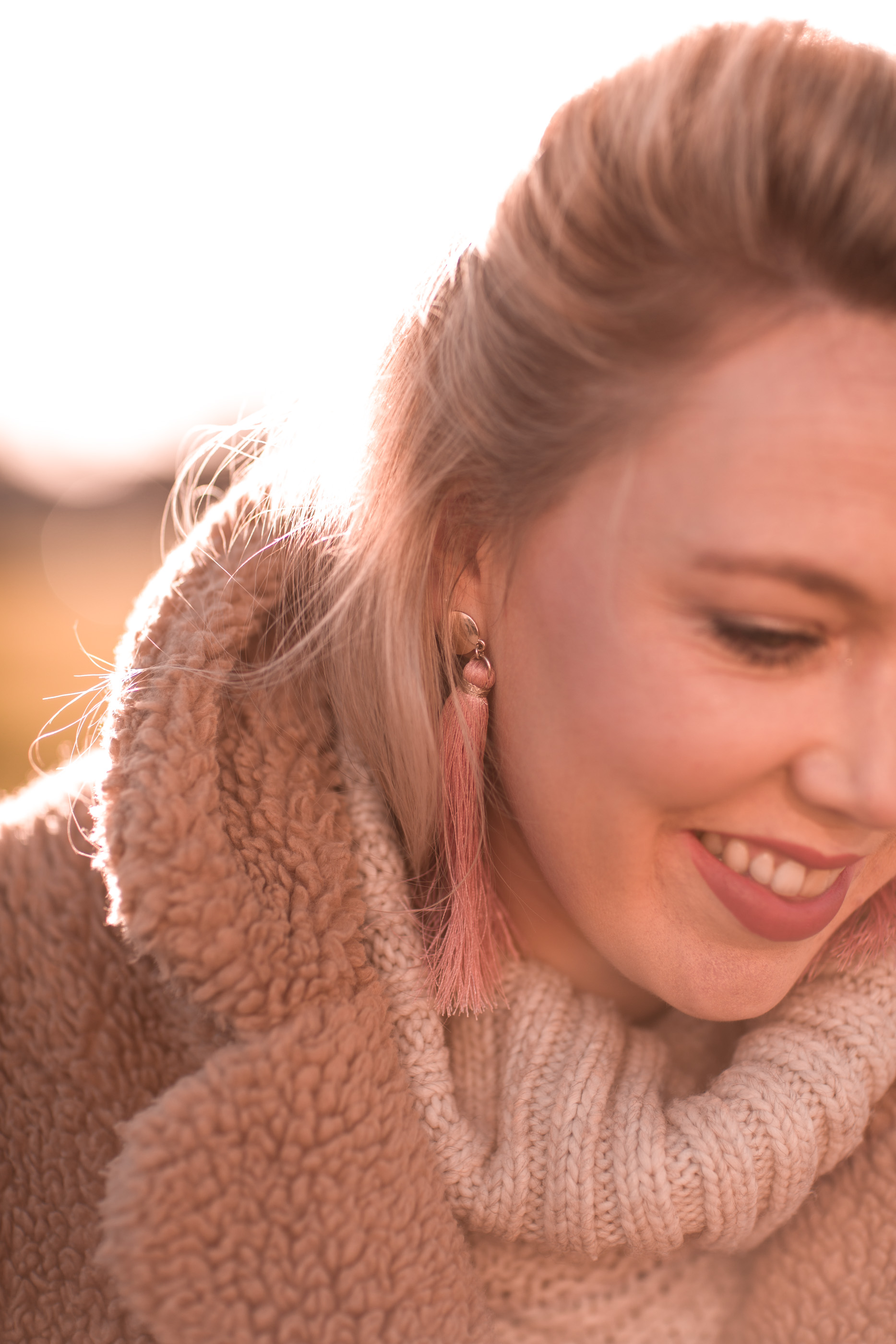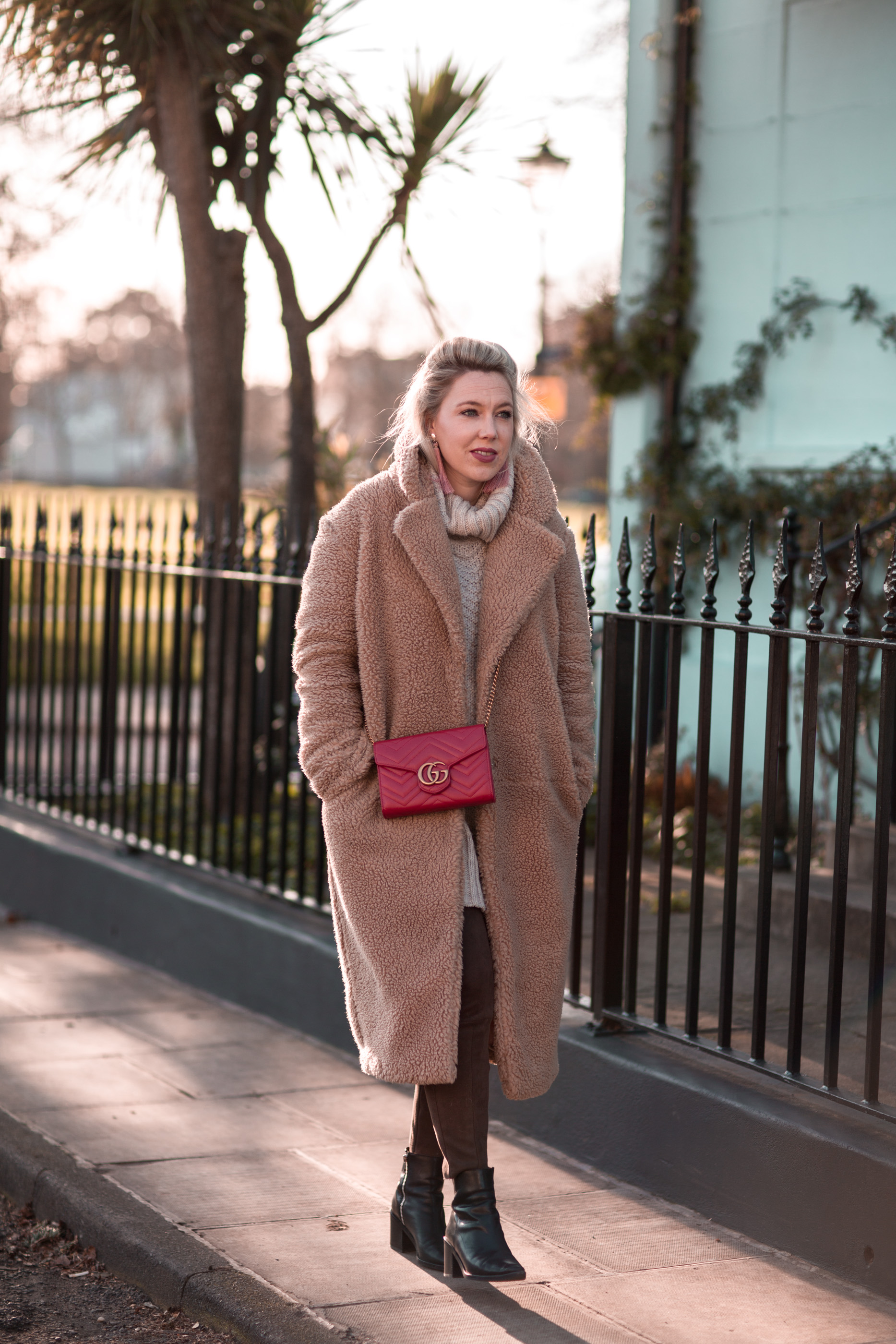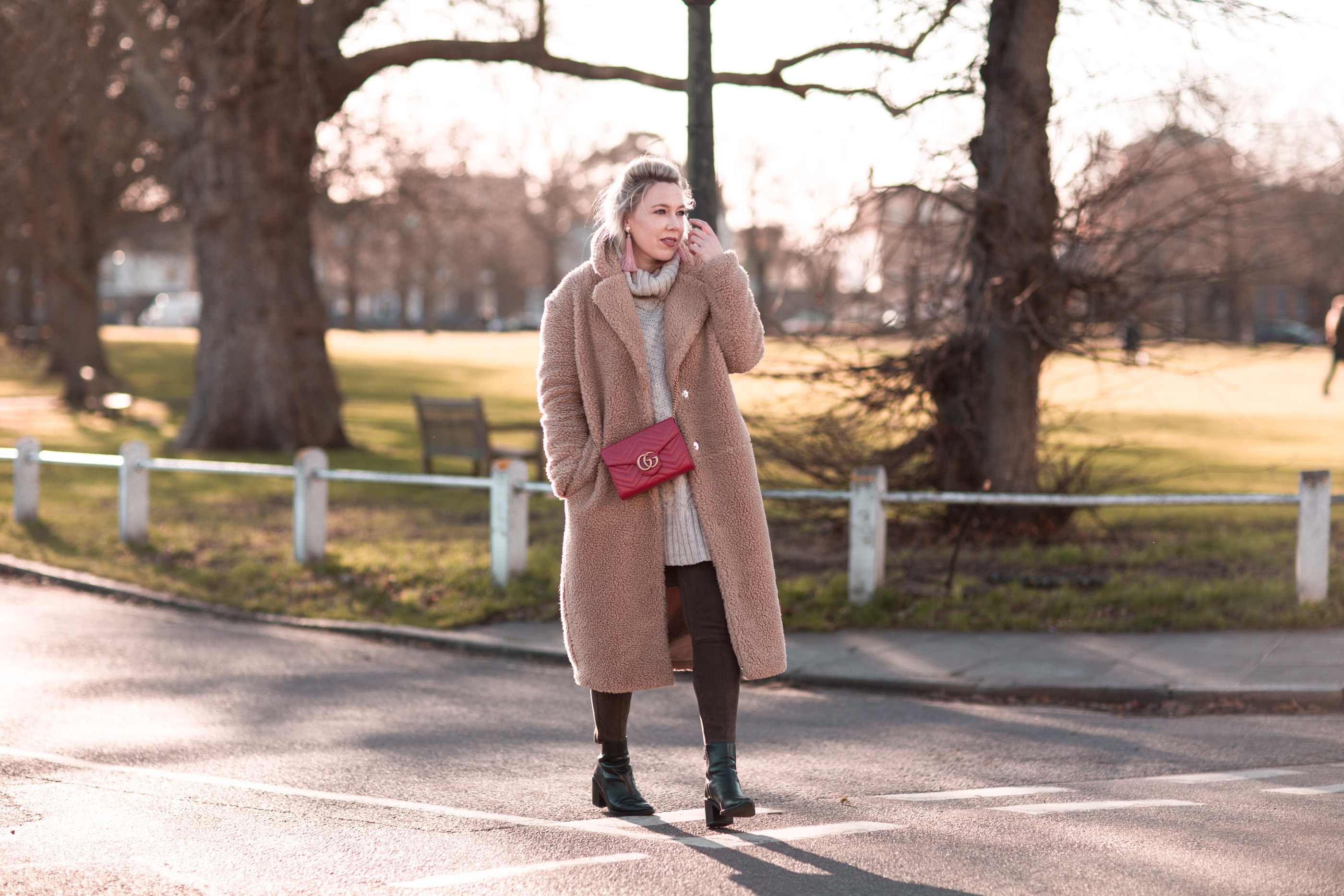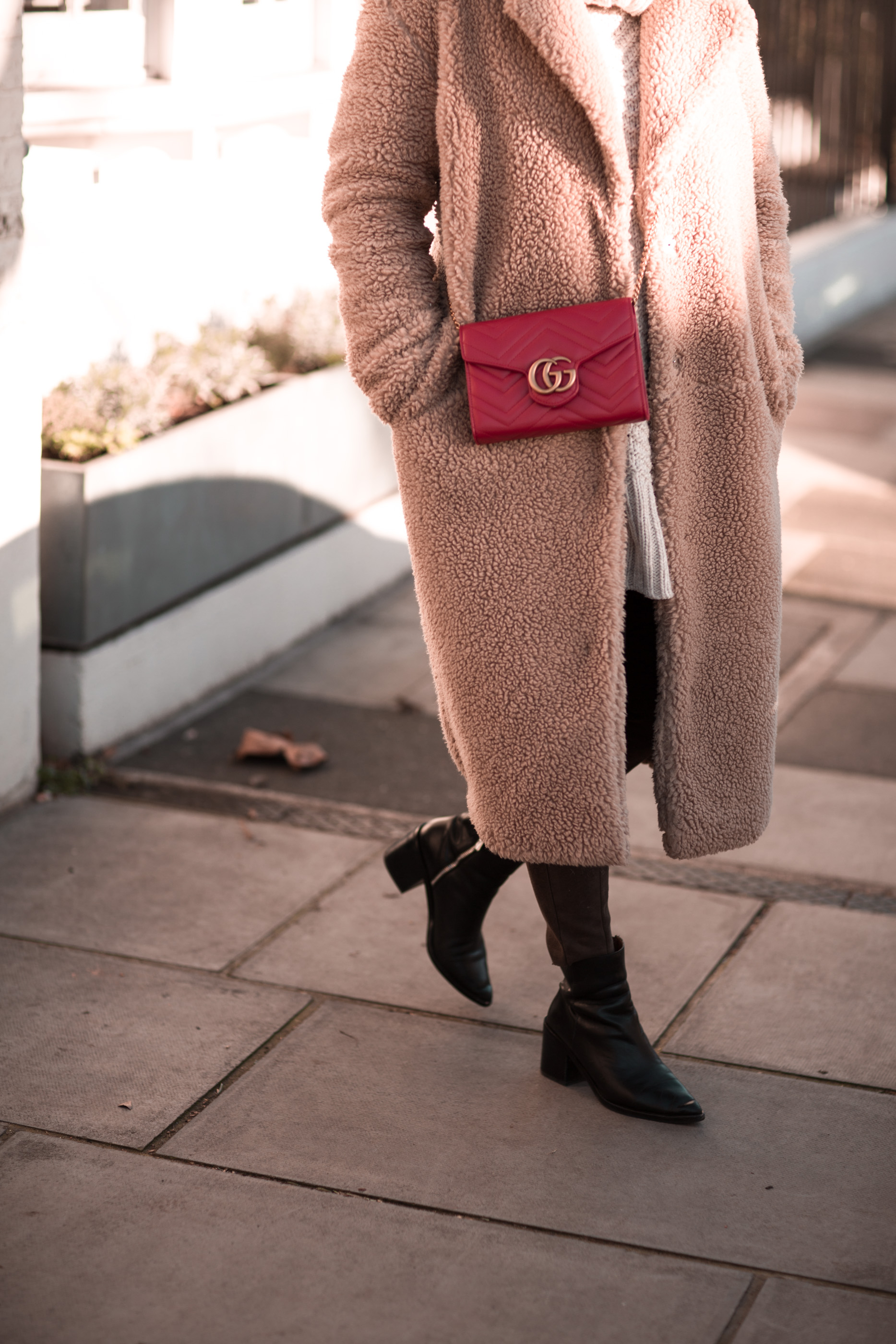 ---
SHOP THE LOOK

---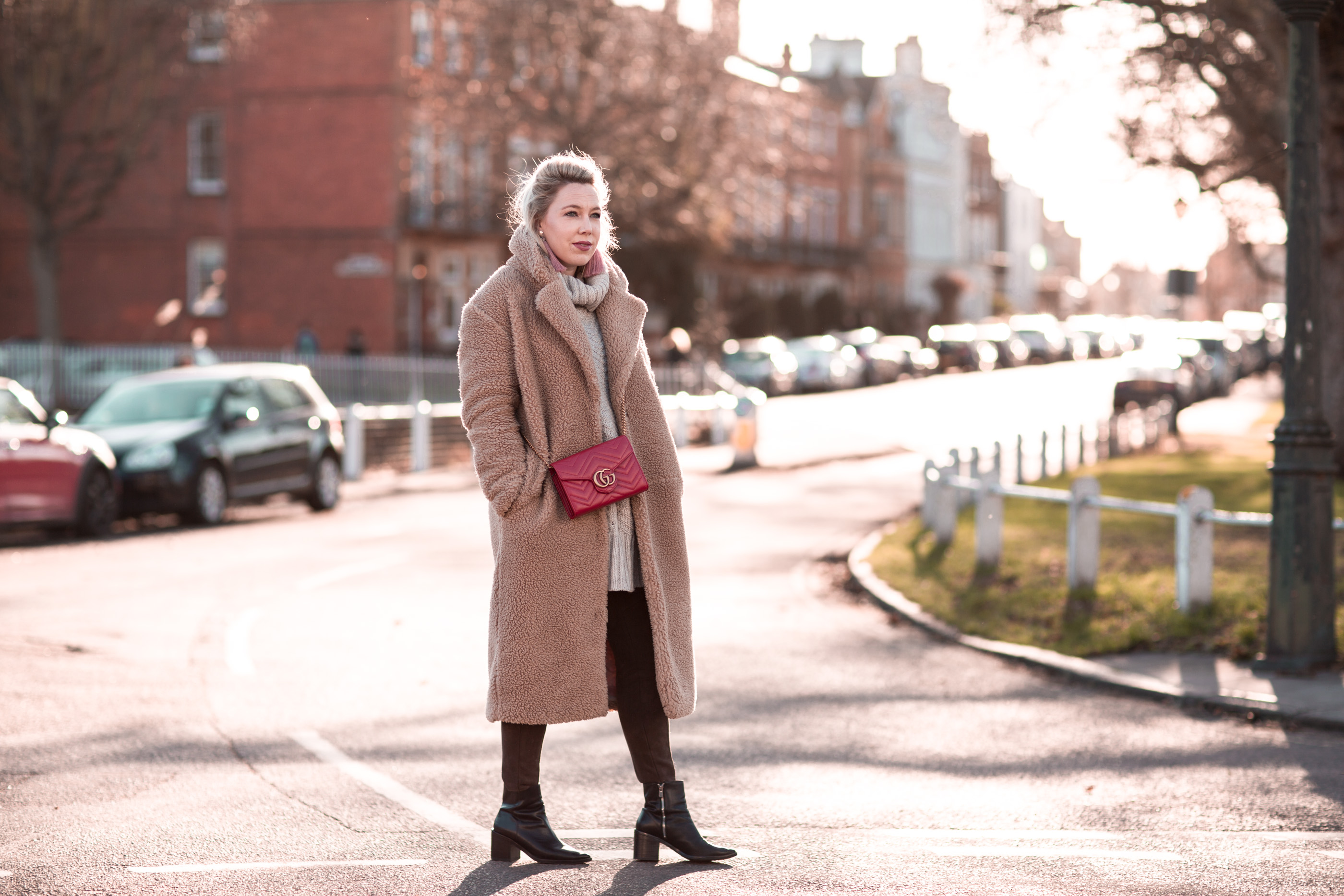 ---
I look like a teddy bear most days when I go to work, my infamous and notorious HM teddy coat (or one of six three others I live in during winter) is in fact a walking duvet so I take the quips on my chin, because after all who's the one laughing when we leave the office and it's -10 (not quite -10, but you get the idea).
This week I teamed the teddy with my longest, most oversized most cuddly jumper, weirdly another HM number – I say weirdly because I haven't shopped their in years and years, but seem to be being their entire winter collection at the moment. A true rediscovery so it's actually quite a surprise to have two pieces in one look. I digress. My faux suede leggings which are effectively like PJ bottoms comfort wise (in fact these are airport heaven by the way, the ultimate travel trousers, highly recommend) are the perfect pairing, combined it's like a constant cuddle to get you through those long days.
Oh and the darling Gucci Marmont makes it street style worthy. Fin.