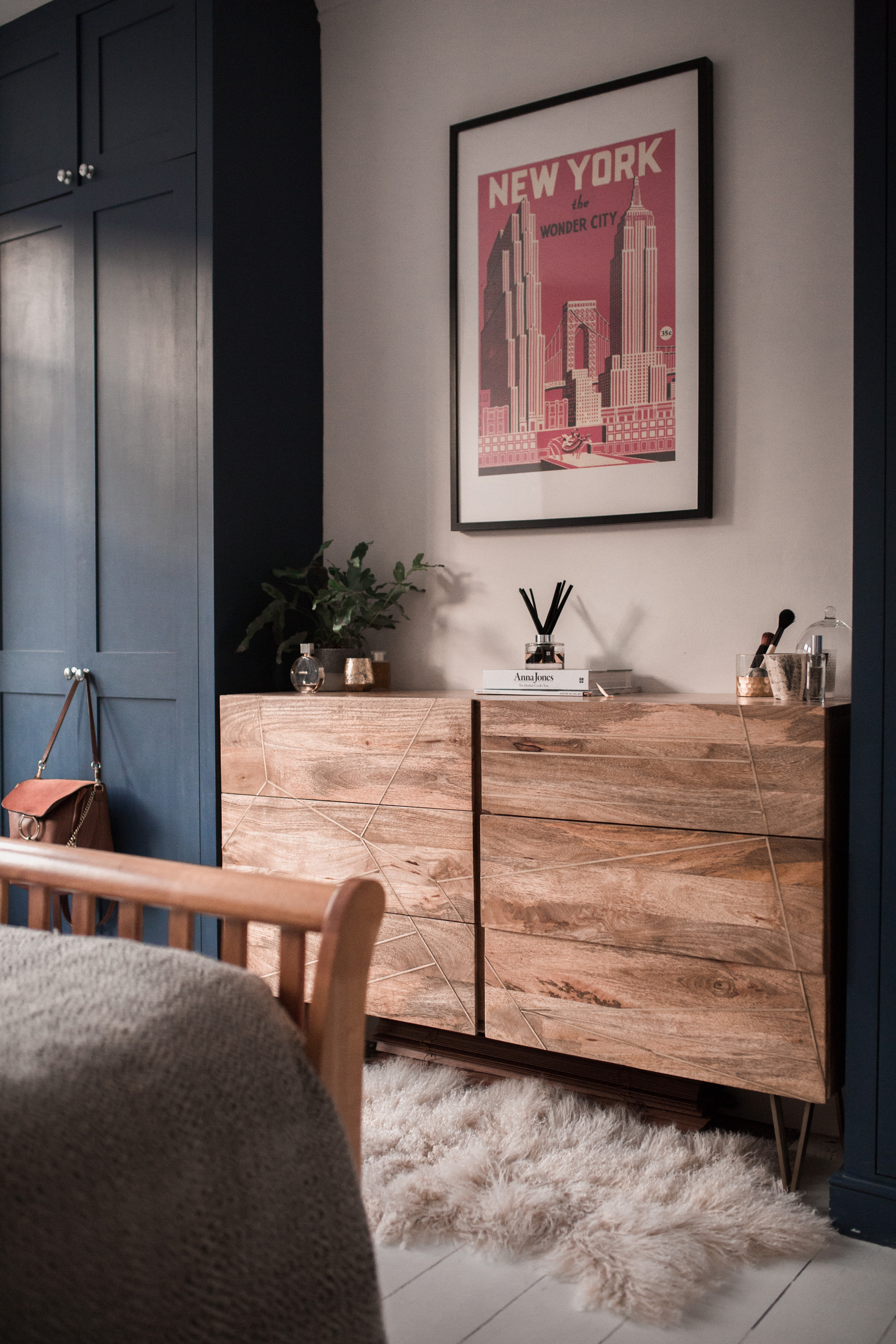 ---
HOME RENOVATION
A Bedroom Switch Up & Renovation Update.
---
The thing i'm learning about a project home, is that the project never ends. Half finished jobs (my worst nightmare by the way) is a norm and it would be somewhat unusual if there wasn't something to be filled, painted, sanded or ripped out each week.
Our development in particular is like a never ending puzzle of things to be done. It seems as soon as you finish one job, and start another, you discover 10 more things that need addressing in the process. What's worse is that I know the bulk of change is yet to come.
After buying our home and getting the keys in the middle of last year, we spent two full weeks making it our own before we had to leave our rented apartment. What I thought was going to be a simple paint job ended up in a masonry wall move (to avoid doing it at a later date – a mammoth task let me say), re-plumbing (and buying a new radiator) and re wiring the electrics in the bedroom, sanding all the floors in the lounge and bedroom, pulling out all the old worn skirting and replacing it (another of those half finished jobs I mentioned), and then of course the 'lick of paint' I mentioned in all our rooms. Needless to say those two weeks were intense and hard work. But when we moved in it felt like ours, and importantly looked a hell of a lot better (despite the array of half finished jobs).
Our planning permissions went in pretty much immediately and got improved without challenge (despite the 50+% floor space we're adding – a huge relief), but in the meantime (i.e. whilst we try and save enough to actually do the extension and renovation) we've kept working at the little bits that still needed work – regardless of the imminent destruction that the renovation will bring upon our abode. Again.
From revamping the front door, a job that I cannot believe cost so much and took so much time and energy (thank god for Jase's dad in all of this, we couldn't have done it without him, he's been a live in DIY master for most the last 9 months), knocking down and rebuilding a brick wall in the front garden (flipping expensive let me tell you, and we still need to replace the path which costs more than our two weeks in Thailand did – let alone finishing the railings, side fences, and planting etc), to our most recent adventure, having new sash windows fitting.
The process was bitter sweet because in reality our bedroom was the most finished room in the place, and actually the only room that won't get ripped apart in the renovation. So taking 10 steps backwards to have new windows fitted was a process i was a little anxious about. But it was a job that really did need doing, and it really was worth it despite it adding a few more jobs to the list (re painting & filling).
Now the new windows are in, our plantation shutters are soon to be ordered which I'm so excited about. And we even got a door fitted … only 9 months after moving in. We still have to add the architrave and finish adding (then painting) all the skirting. But despite the slight step back, it feels like we're so much closer to one completed room.
And best of all the whole process actually spurred on a bit of a room re-arrangement too!
---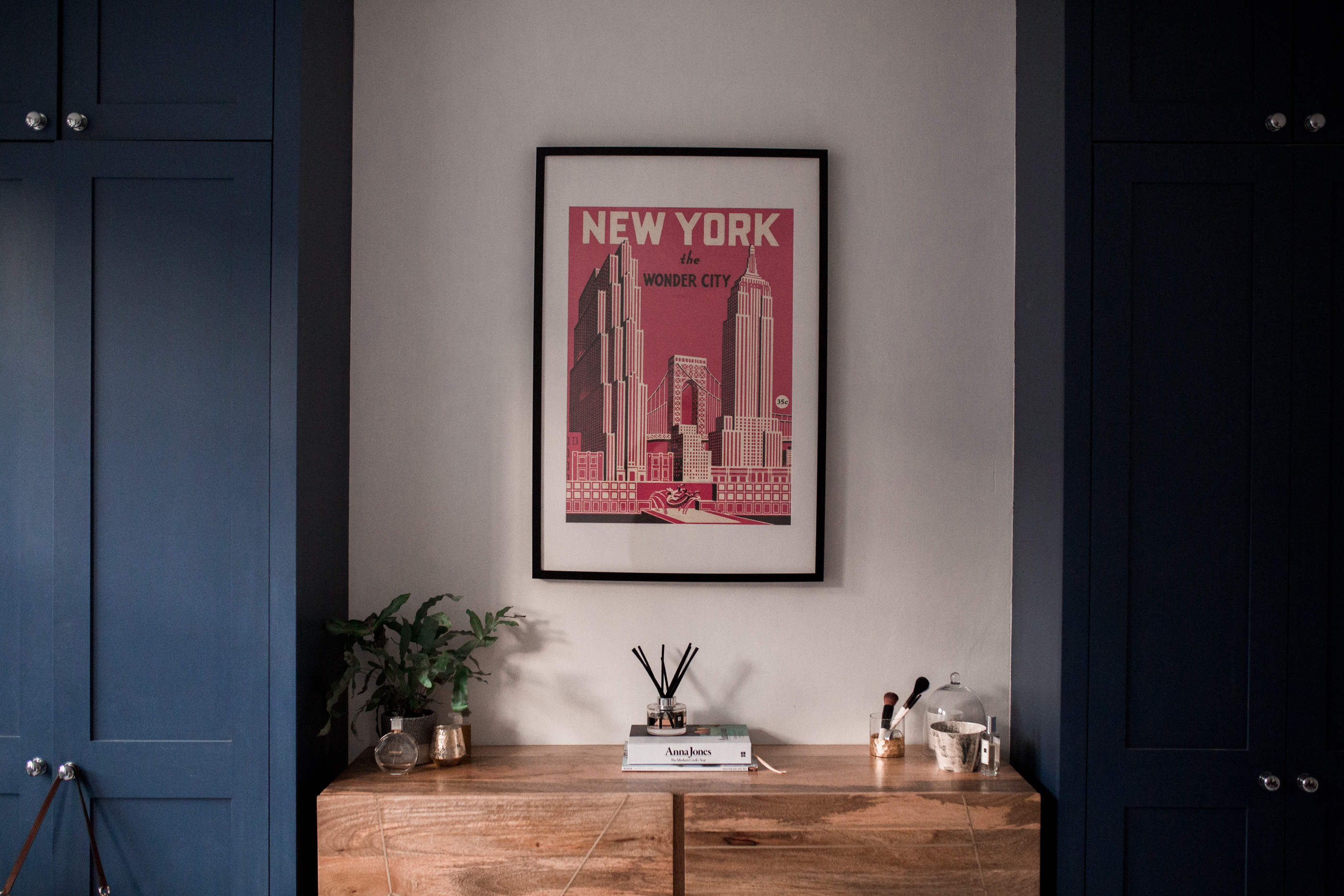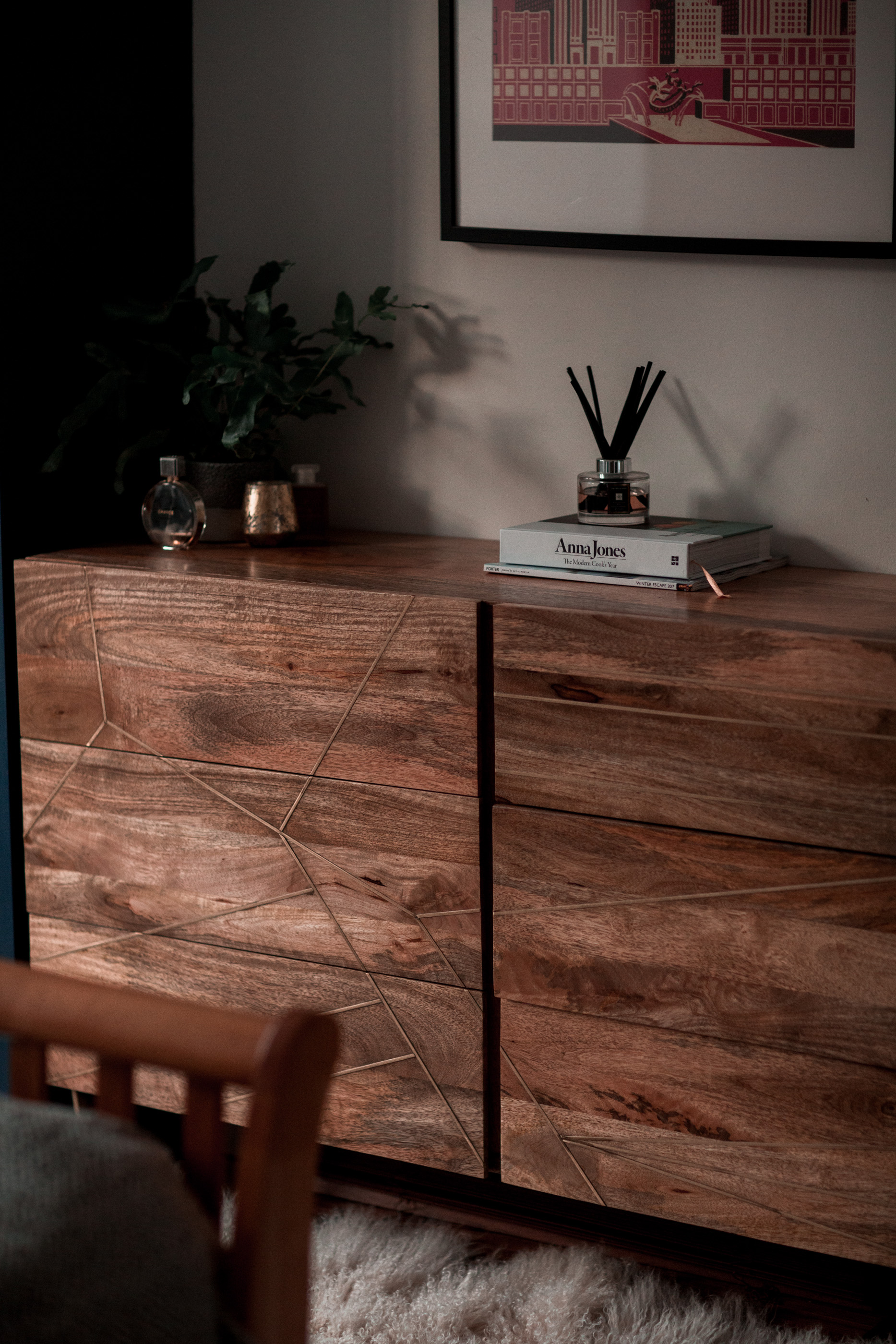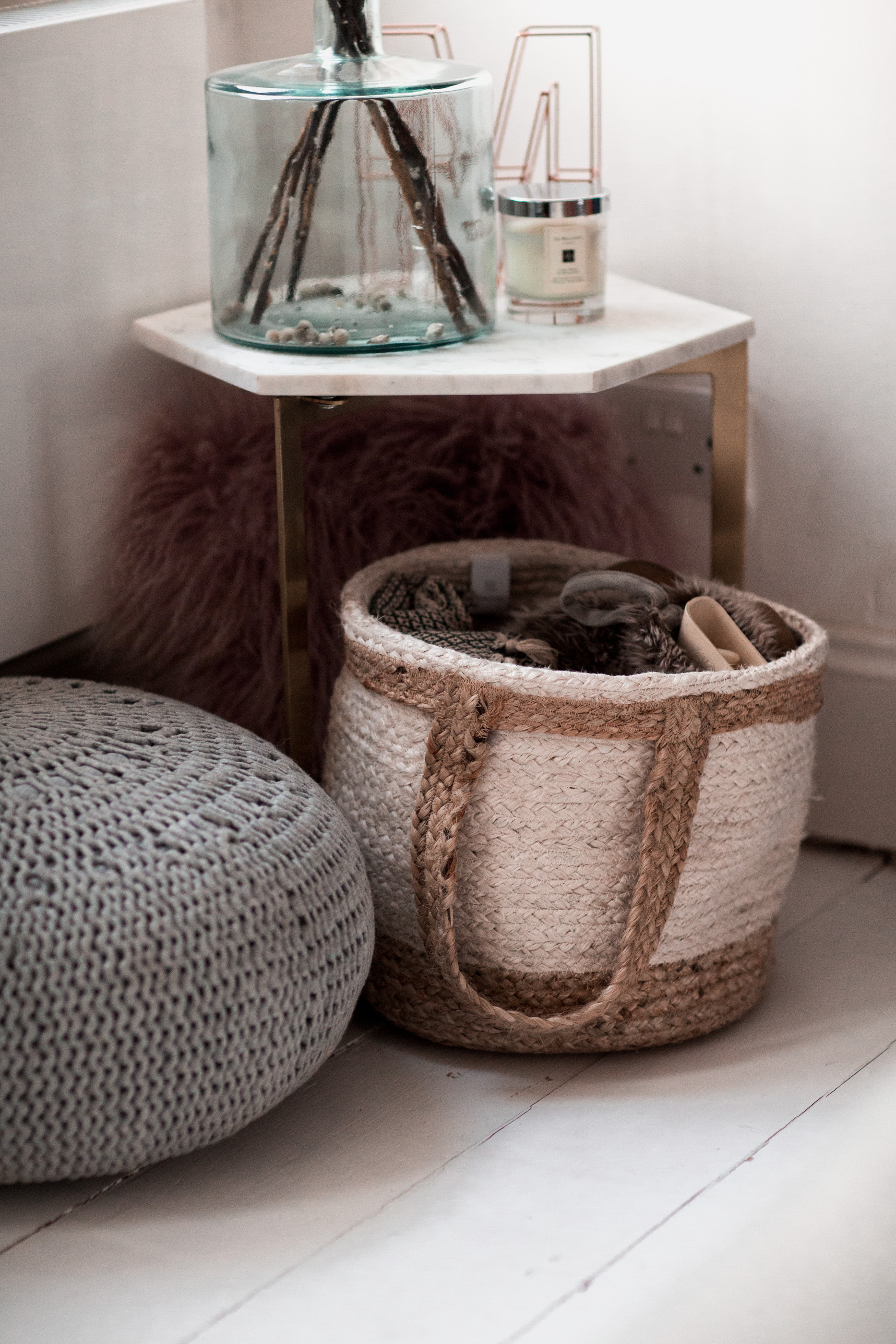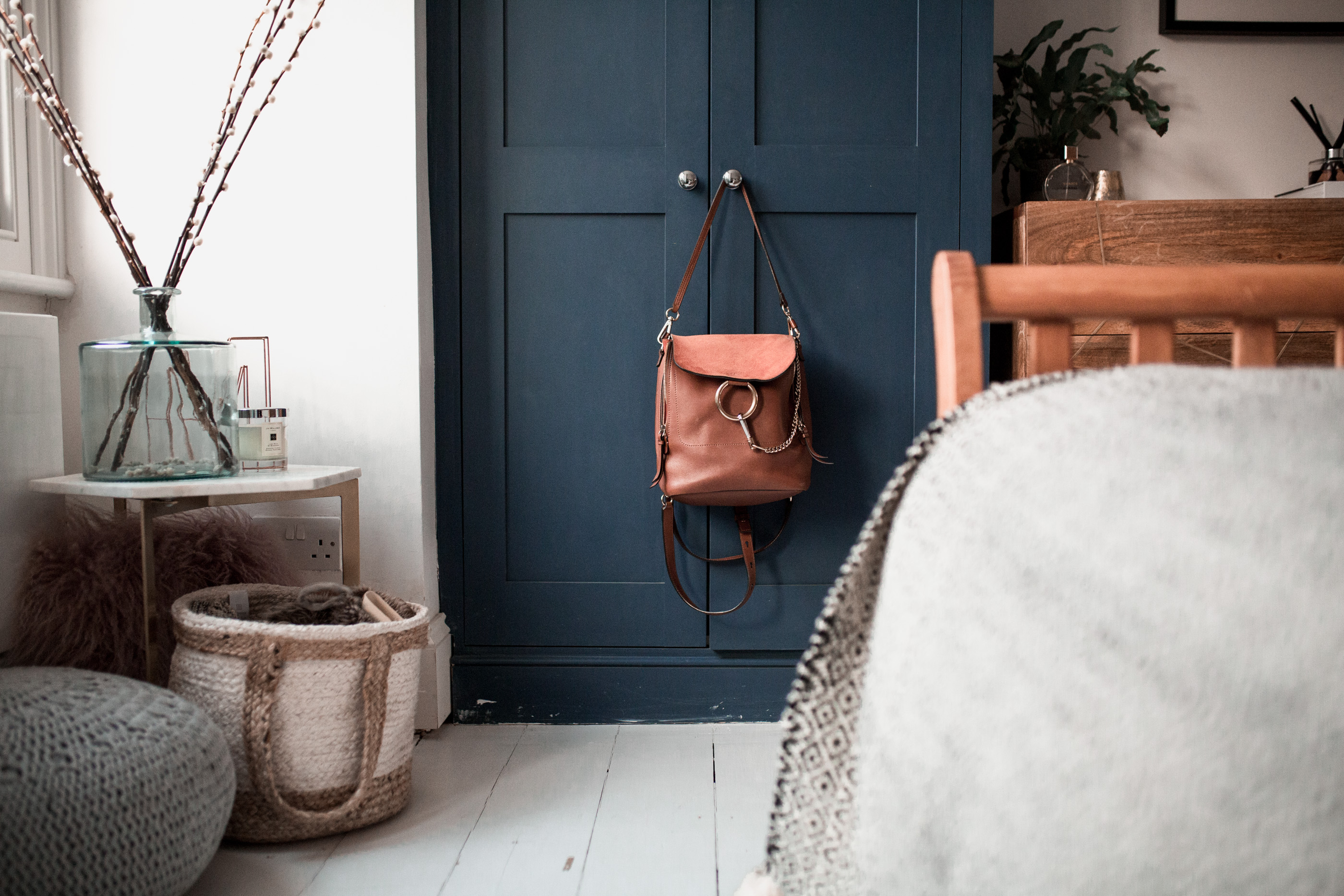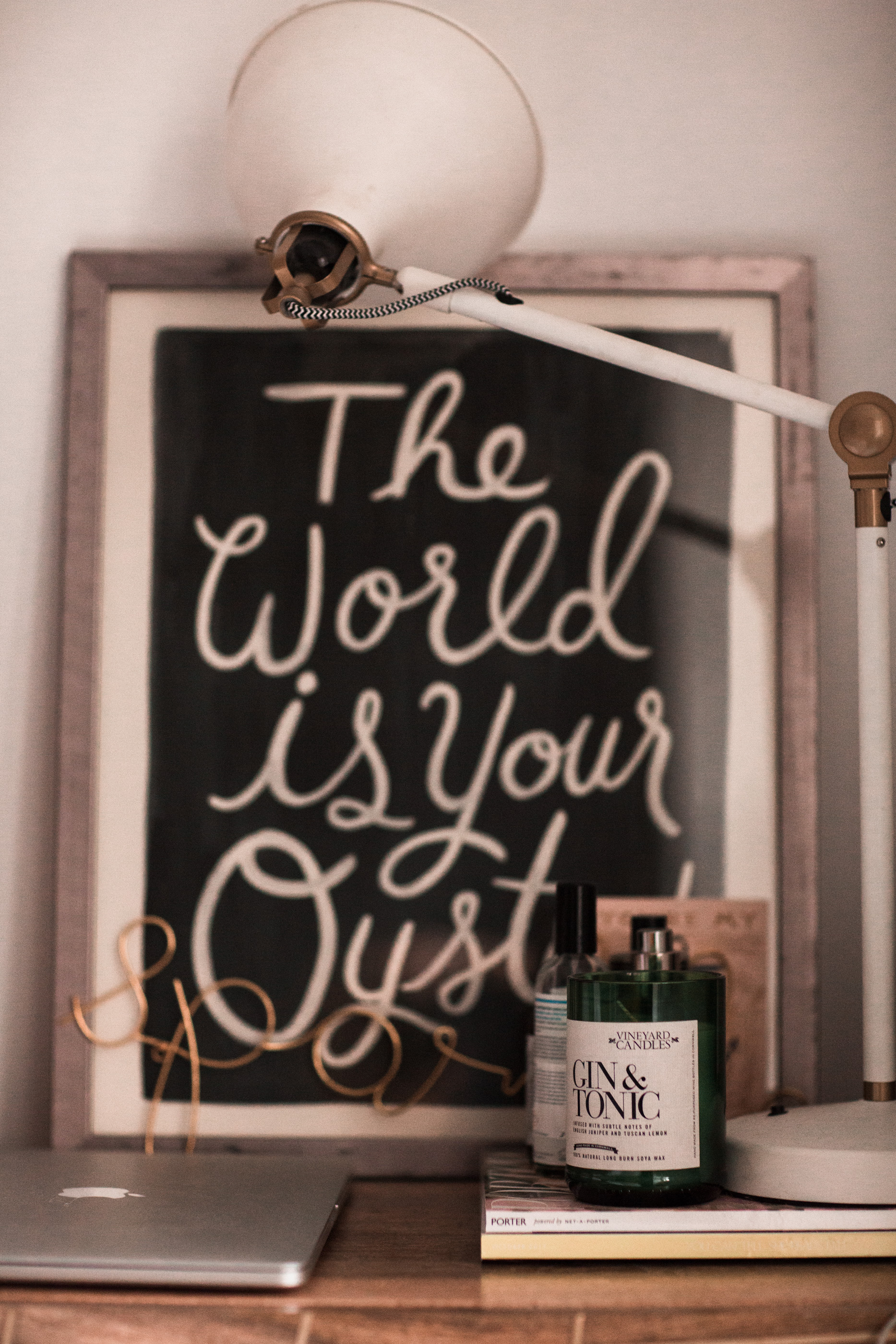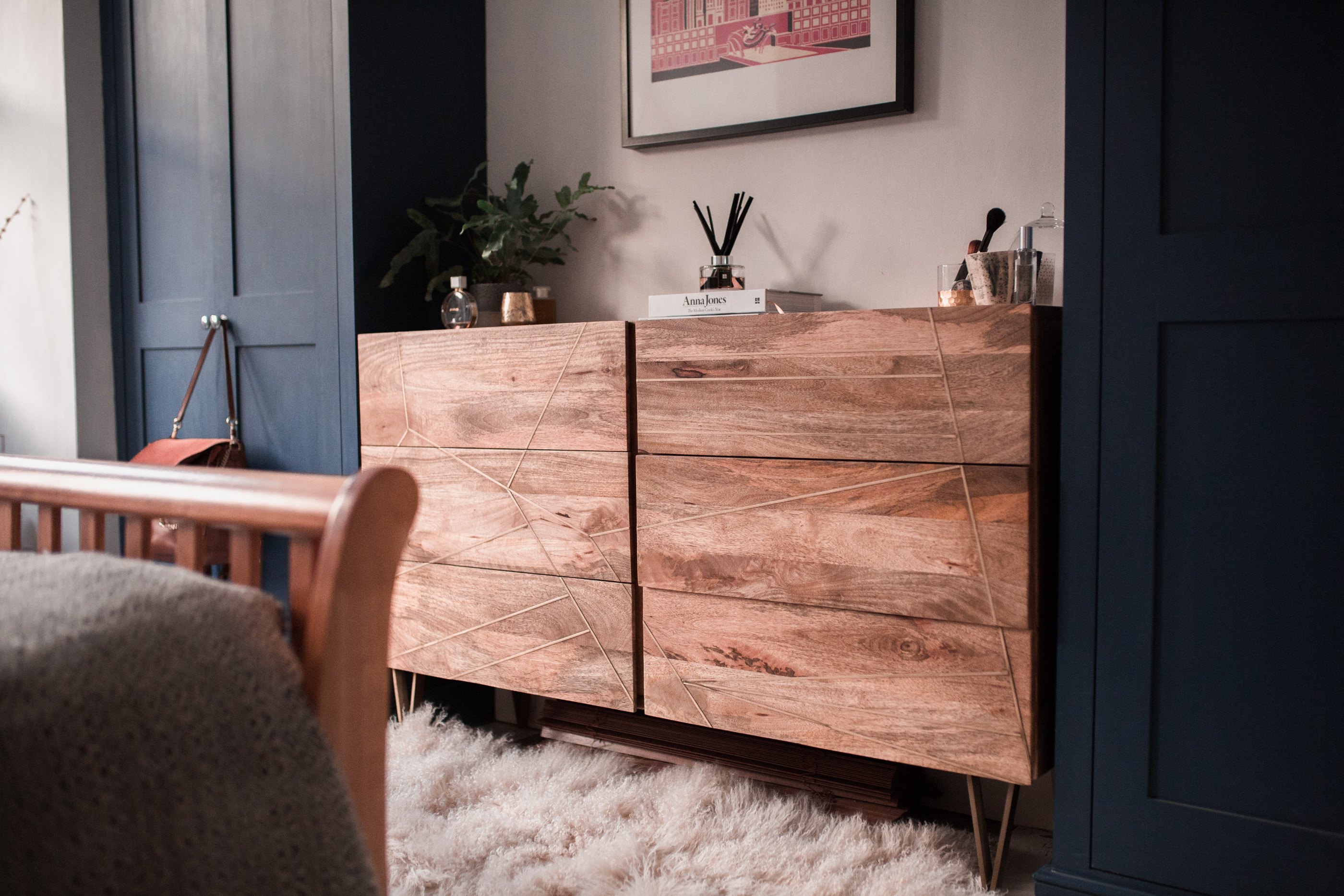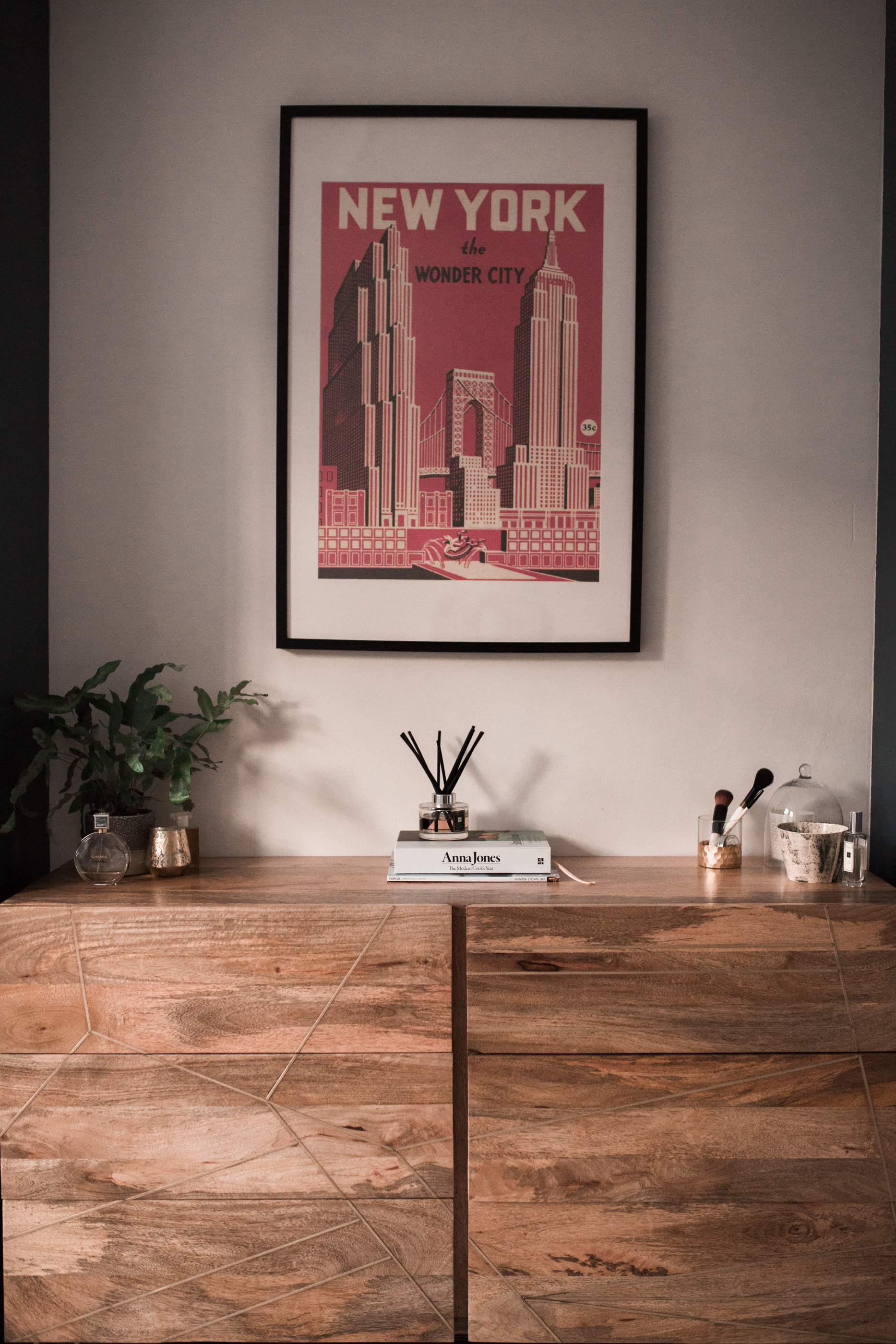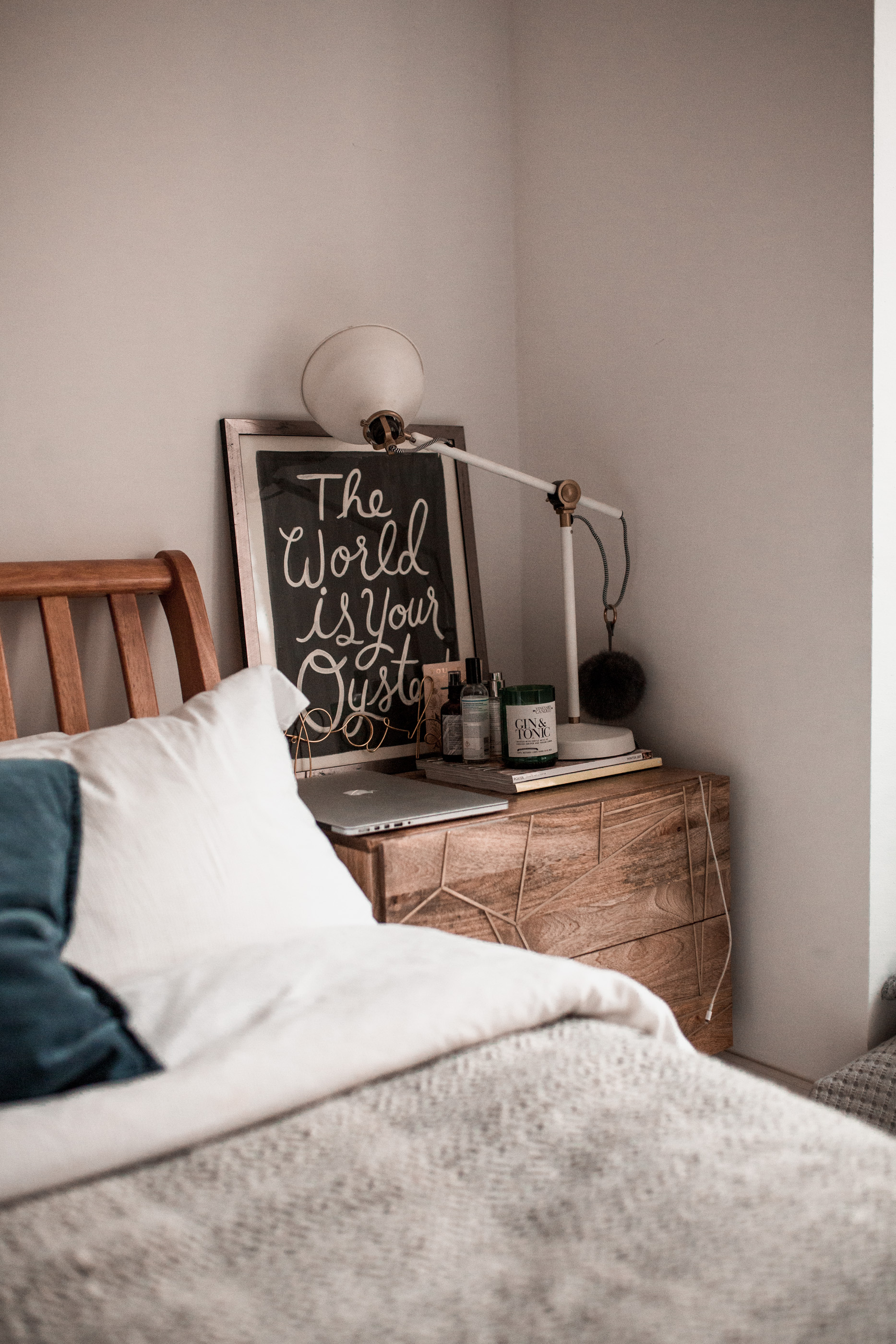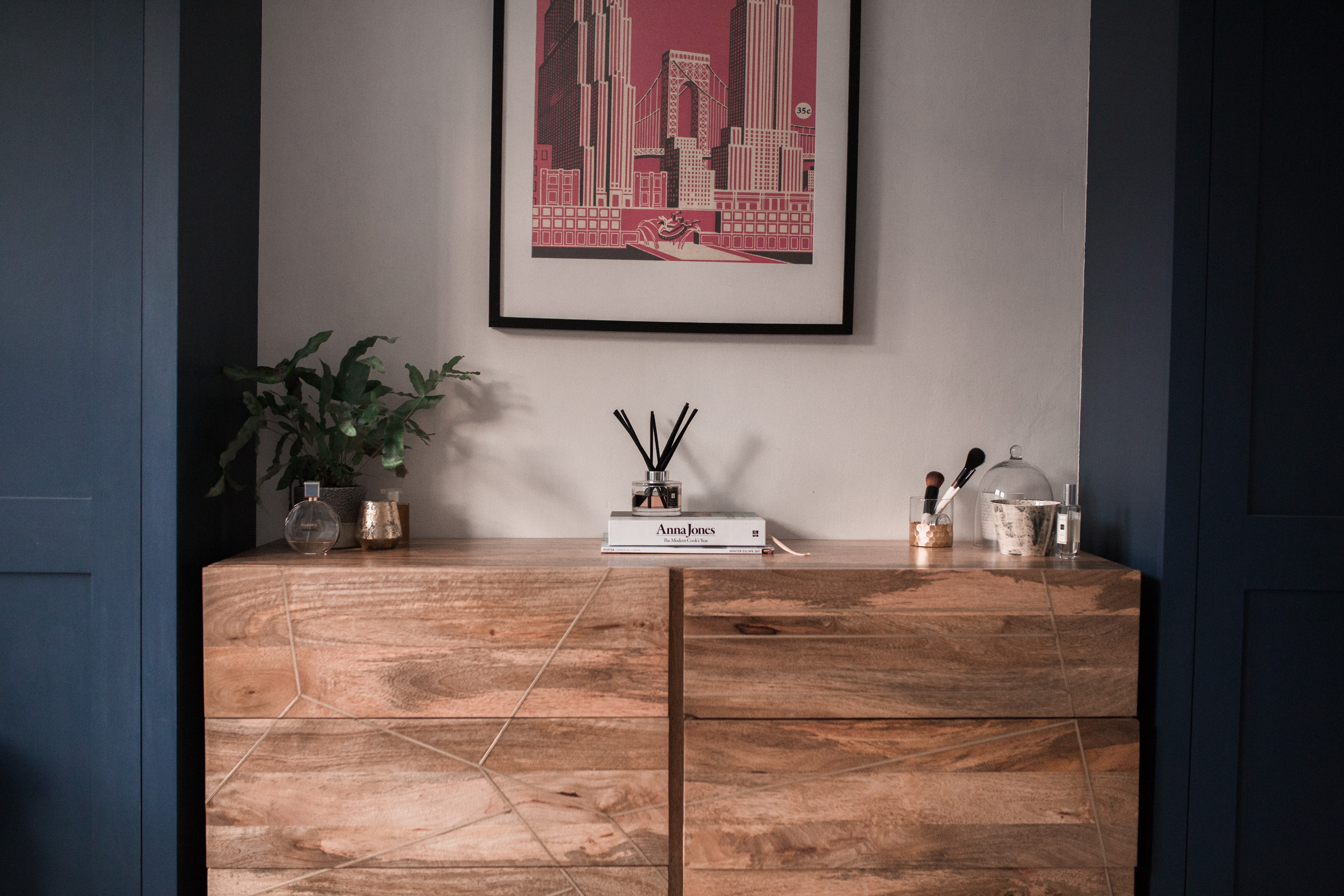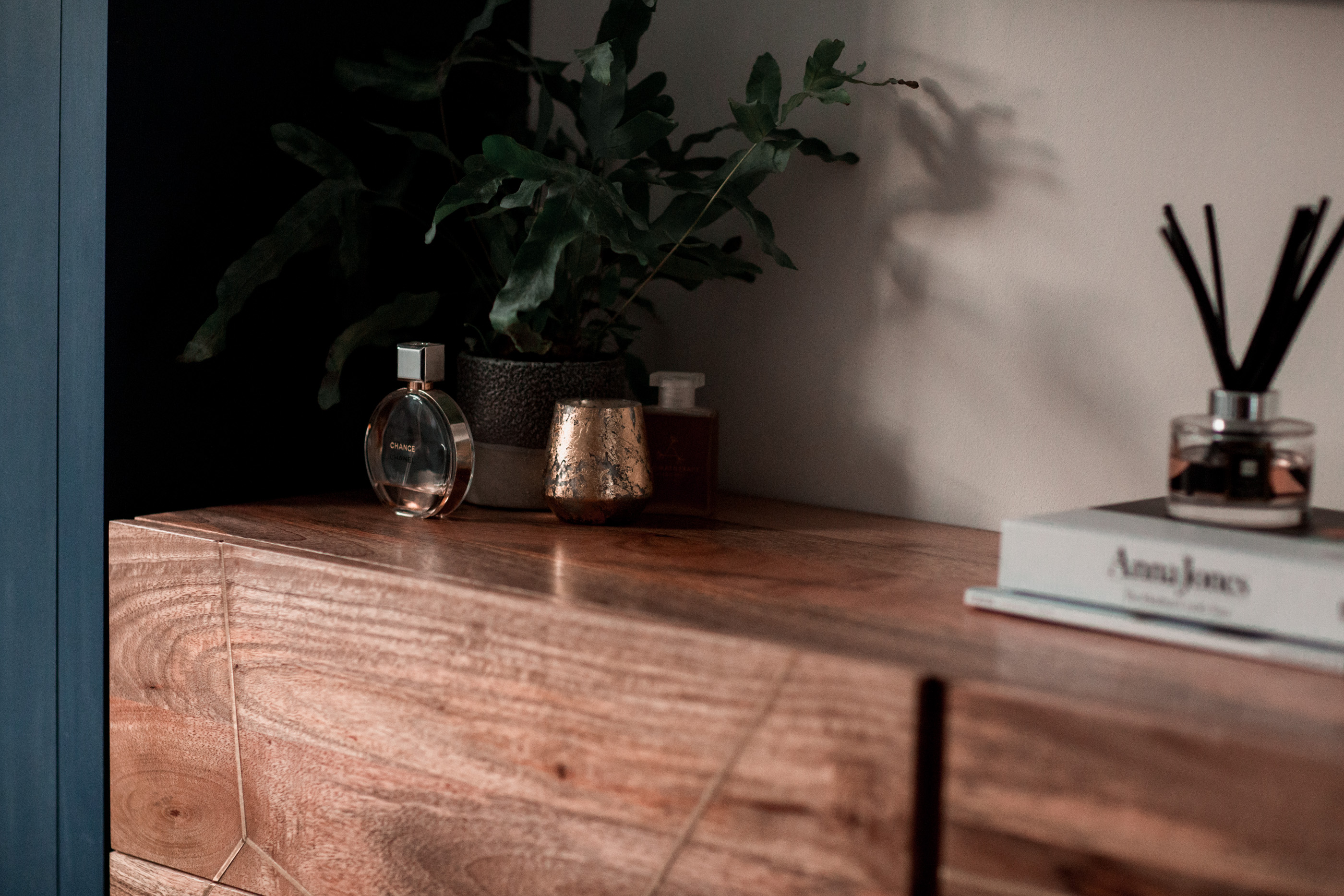 ---
SHOP MY INTERIORS

---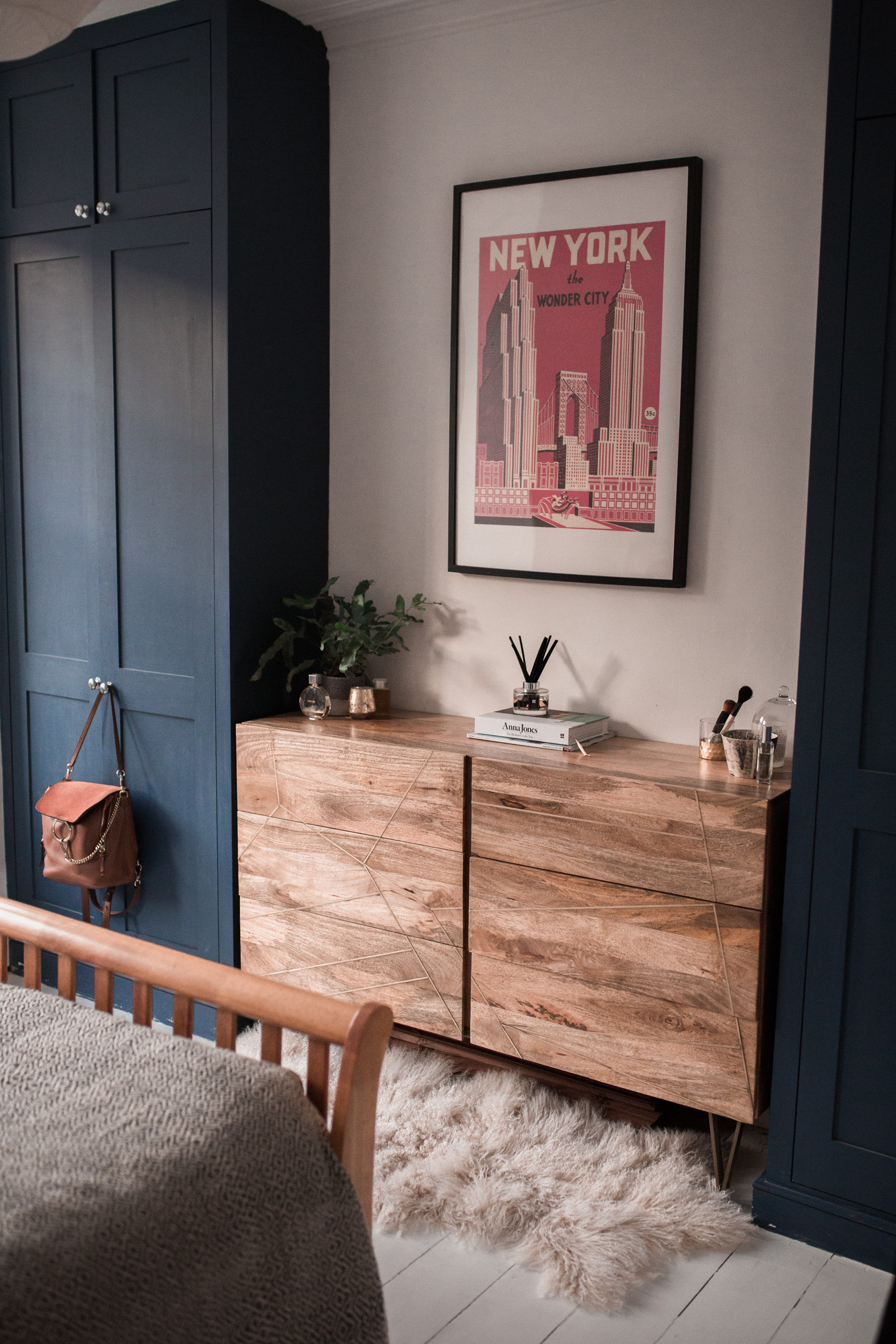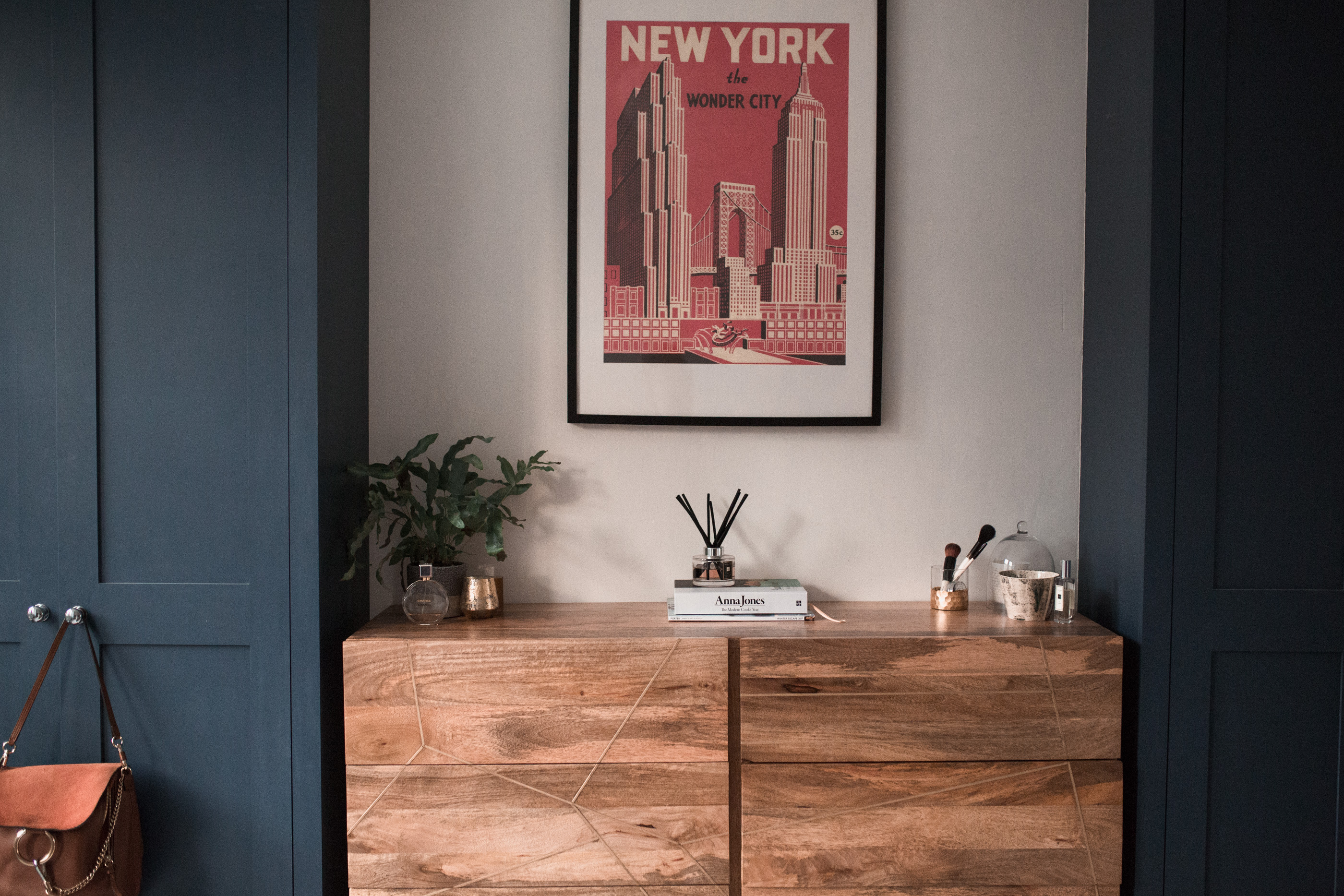 ---
You may remember this post where I showed you our bedroom layout with our new West Elm chest of Drawers sitting in front of our old windows (we originally had plain white ikea ones in the same window spot) and our Fortnums basket sitting in front of our fireplace. But having to move the chest of drawers for the window guys to have access, we soon started thinking about keeping the bay window more open and slotting out drawers between the two built in wardrobes. I was originally a little opposed to the idea because I absolutely adore fire places, but whilst we have no proper grate there i thought we should give it a try, and it's been really worth it. Simply moving the drawers has really elongated the room and also created a much bigger space for us to utilise in the window – we're hoping to add a statement chair (i really want this one) or a more rustic wooden bench to sit in the space (or one like this, which I love but Jase is less keen on). And if it isn't rug overload, maybe a little runner too.
We've also made other small touches like bringing our west elm coffee table into the bedroom to pop in the newly opened space, added a few extra furnishings I picked up at Soho Home & during our trip to Morocco (our bed throw was such a fantastic haggle) which really help give it a little freshen up!
–
It's amazing really how just moving a few bits around and replacing a couple of bits can really transform a room, and whilst the skirting still needs finishing and painting, and door architrave adding, it really feels like this room is nearly there.