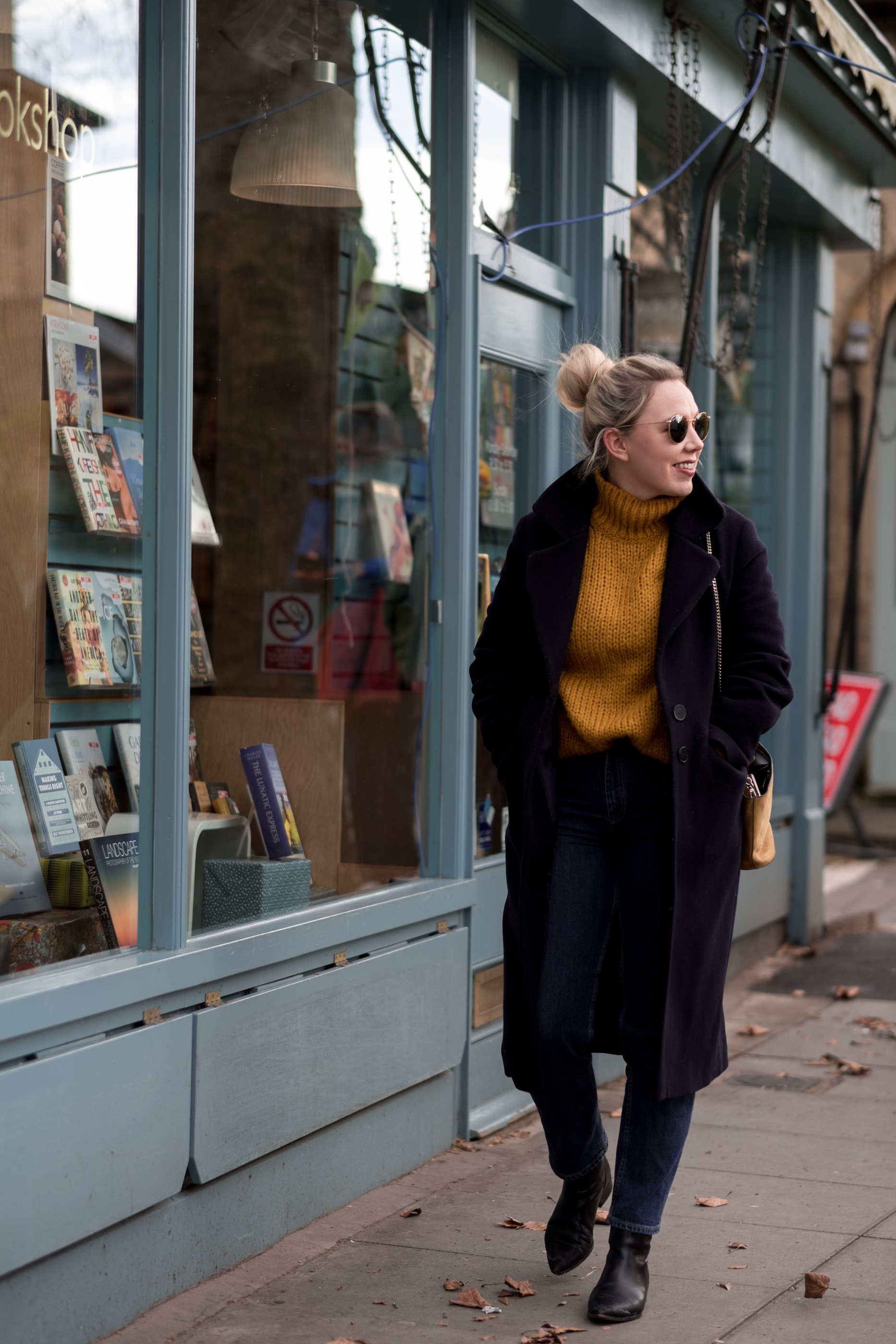 ---
AN ODE TO 2011
A Continued Return To The Good Old Days Of Blogging
---
Back in the day when I first launched mediamarmalade, I shared a daily outfit, hashtags didn't exist back then, but if they did it would have looked something like this #ootd #wiwt.
I balanced a point and shoot compact camera on the banister of the stairs and stood in front of the front door & took a quick pick. Somtimes I ventured into the garden to find a chic fence to stand in front of. I travelled to work, and work load dependent I usually got it loaded and shared on mediamarmalade.com by around 10am. I'd share a little about my look, and save more for tomorrow. When i'd repeat the process. My blog way a daily fashion blog and there was NO sparkle or curation, simply grainy, blurred and poorly composed shots taken on little more than an old camera I got at uni for the pure reason that it allowed you to have black & white with only one colour showing (remember those days).
Anyway, I started on the 31st October 2011, and didn't stop. For five and a half years I continued blogging daily alongside my full time career (which is most definitely a lot more than a 9-5). Of course I upgrade my kit, my photography style developed and I got a much more critical eye for quality editorials (and a very serious obsession for photography). I also broadened my editorial topics to reflect more of my life; blogging, careers, travel and more recently interiors.
It's now been well over six years since I started this blog (it's been an incredible journey and my blog has changed so much in that time) and in the last three – six months i've felt a little urge return to my blogging soul, an urge to strip things back, mix in some non-polished content, some non-perfect pictures and to be honest just a little more everyday conversation, thoughts, style and life. In my quest to get more 'conversational' versus 'editorial again, I've shared a few posts in the last few months I'd never normally post (like this, this and this) – mostly because the pictures don't reflect the editorial style of shooting i've worked so hard to learn and create. But you know what. I'm quite enjoying a blend of both these days. Real time looks, thoughts and events. Mixed with more polished outfits, travel and thought pieces on careers or blogging for example.
Take these photos for example, the only 4 images shot today (no 100 shots to get the perfect 10), shot in terrible light conditions, in an attempt to get a more everyday photo for my instagram … and yet somehow they've made it onto here.
---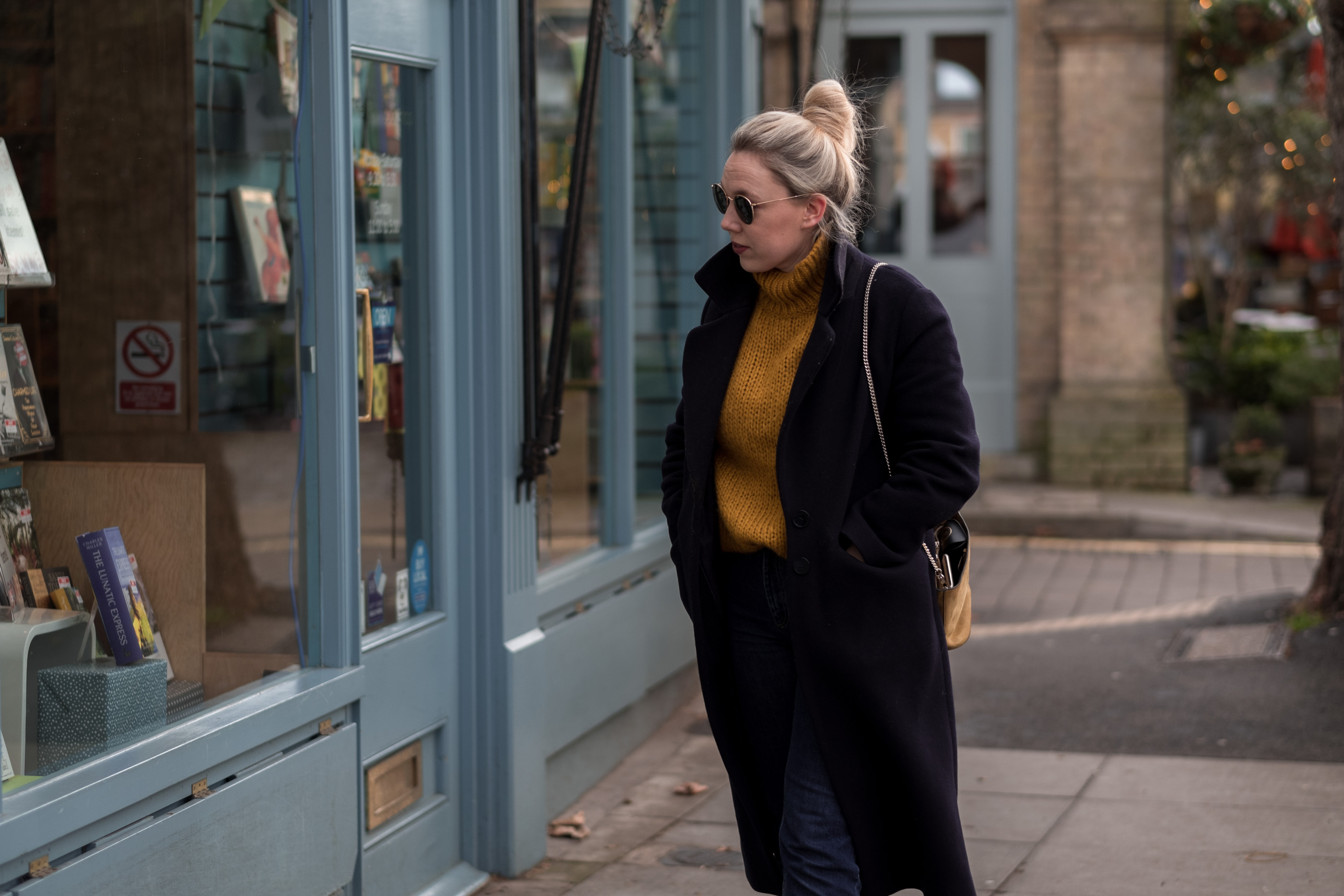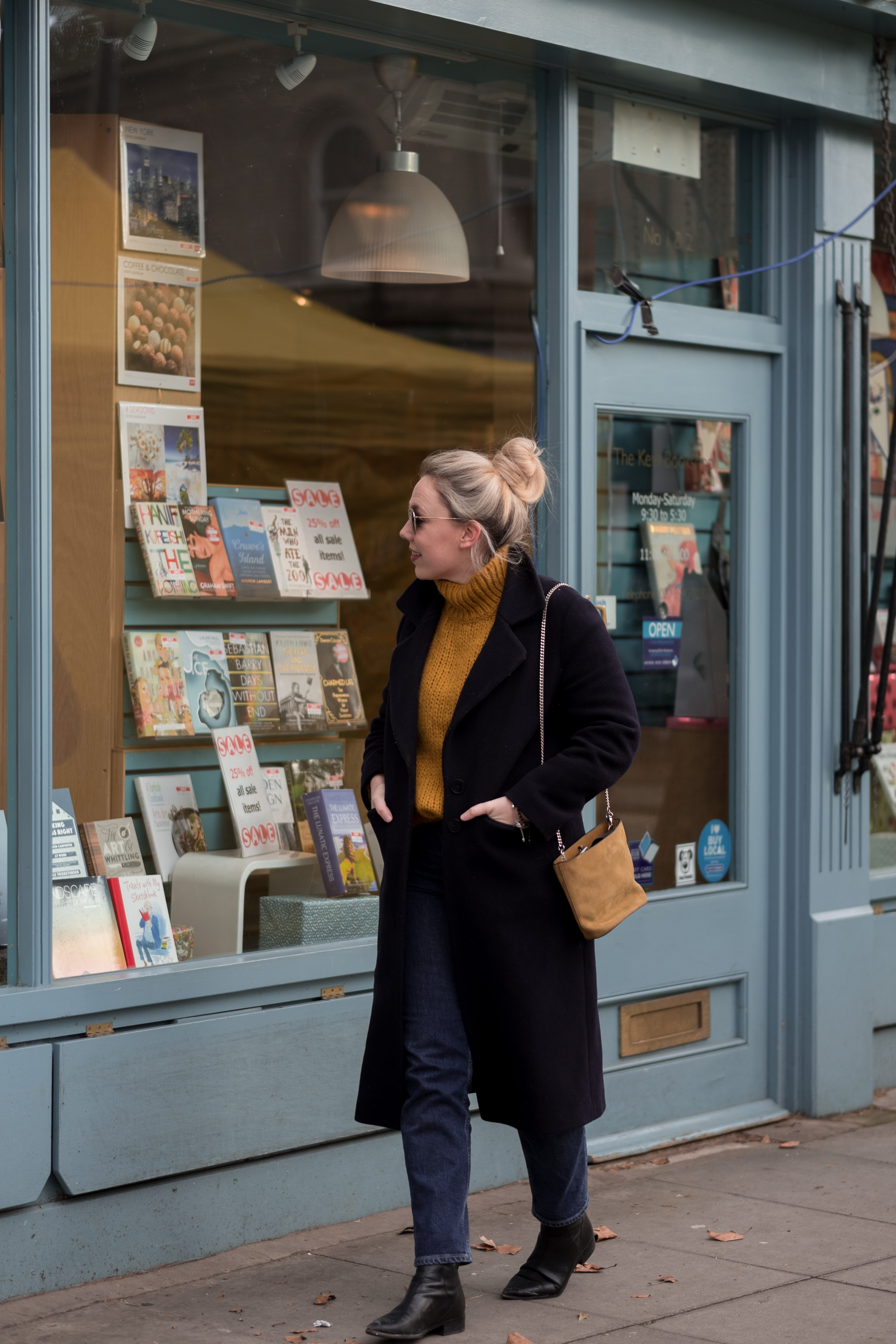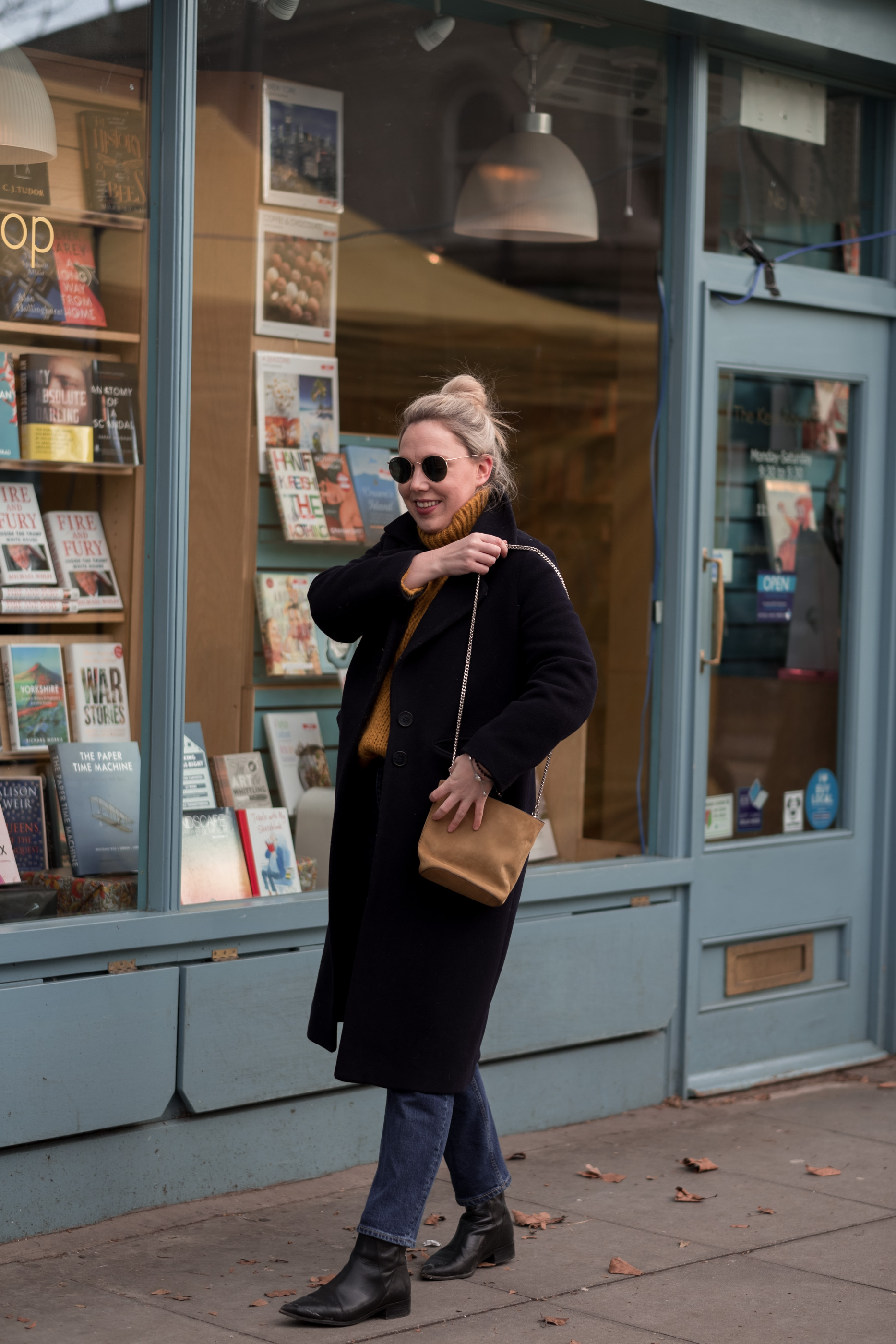 ---
SHOP MY LOOK
AND OTHER STORIES JEANS & ANKLE BOOTS . WHISTLES COAT & SUEDE BAG (OLD) . MASSIMO DUTI JUMPER .

---
The same goes for instagram, when it started i was all about the random shots of everyday life (coffee cups & #fromwhereimstanding pre the trend were regular captures), in the last few years I followed suit with the curated and polished feeds, but with all instagrams algorithm bullshit, i'm kinda over trying so hard. Because i've tried, i've failed and i've tried again, and again, and again, and again, and what I've realised is there's no point trying because it's all out my control.
That in itself has given me some extra love for my blog, truthfully it's always been my priority and passion anyway but with the instagram boom surely about to crash, my owned platform is definitely the one to pour my heart into I feel. I want to blog more often and share more, rather than less because I'm too worried the content 'isn't editorial enough', something I definitely feel has impacted me since i decided to stop blogging daily (my own quality ball and chain stopped my posting so often, as I didn't want to post anything that was anything but perfect). In addition, i've decided to let my hair down a little with my instagram itself, sharing more everyday life mixed with the more polished editorial style shots I do adore so much.
And so here I am, rambling, sharing my thoughts, todays outfit and little more. A bit like back in 2011 when that's what this was all about.
–
Do I love these photos. Absolutely not. Do iIthink they're good enough. Nope. Am I grappling with quality versus quantity. Yes. But did I want to share my new mustard jumper and have a little brain dump. YES. So here we are.