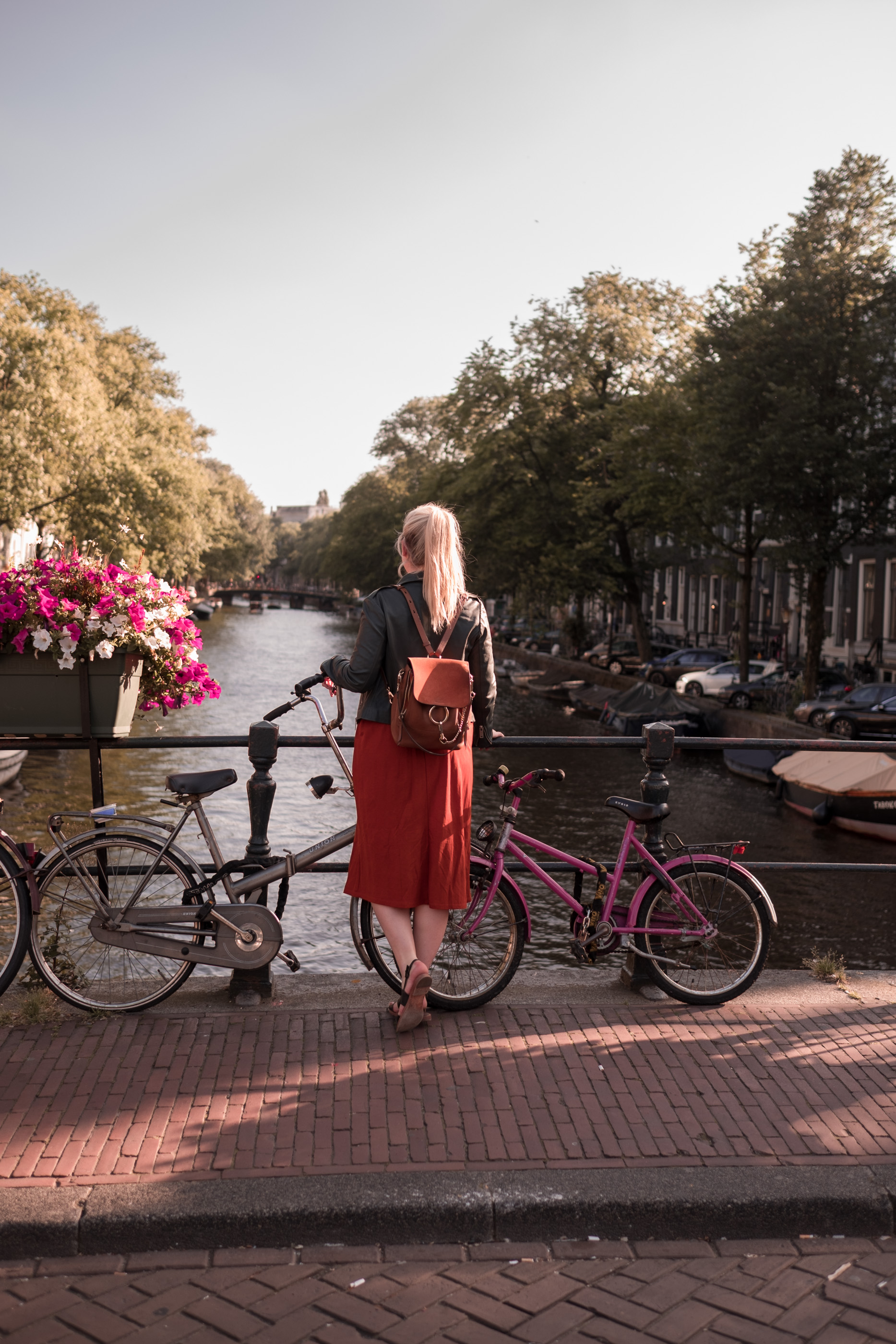 ---
24 HOURS IN AMSTERDAM
The Jordaan & De 9 Straatjes
---
One of the things I love about my job is that I get the opportunity to travel every now and then. Nothing major, and nothing too frequent. But once every couple of months I'll need to go out and work with another market which falls under my responsibility, and rather than it being a chore, it's something I really look forward to and try and make the most of.
I used to work across Northern Europe so I spent a lot of time in Stockholm and Copenhagen which I loved (albeit always regretted never documenting on my blog), and the last couple of years have been more focused on Paris, Belgium and the Netherlands.  I was long overdue a visit to our Amsterdam office, and so took a couple of days this week to head out their with a few of my team.
As ever with work trips, they're a whirlwind and it's often rare you see anything beyond the hotel, the airport and a meeting room. But having had a really mad year so far, I wanted to make sure on this trip we got to enjoy the sunny evenings in the city and spend some time exploring between meetings.
---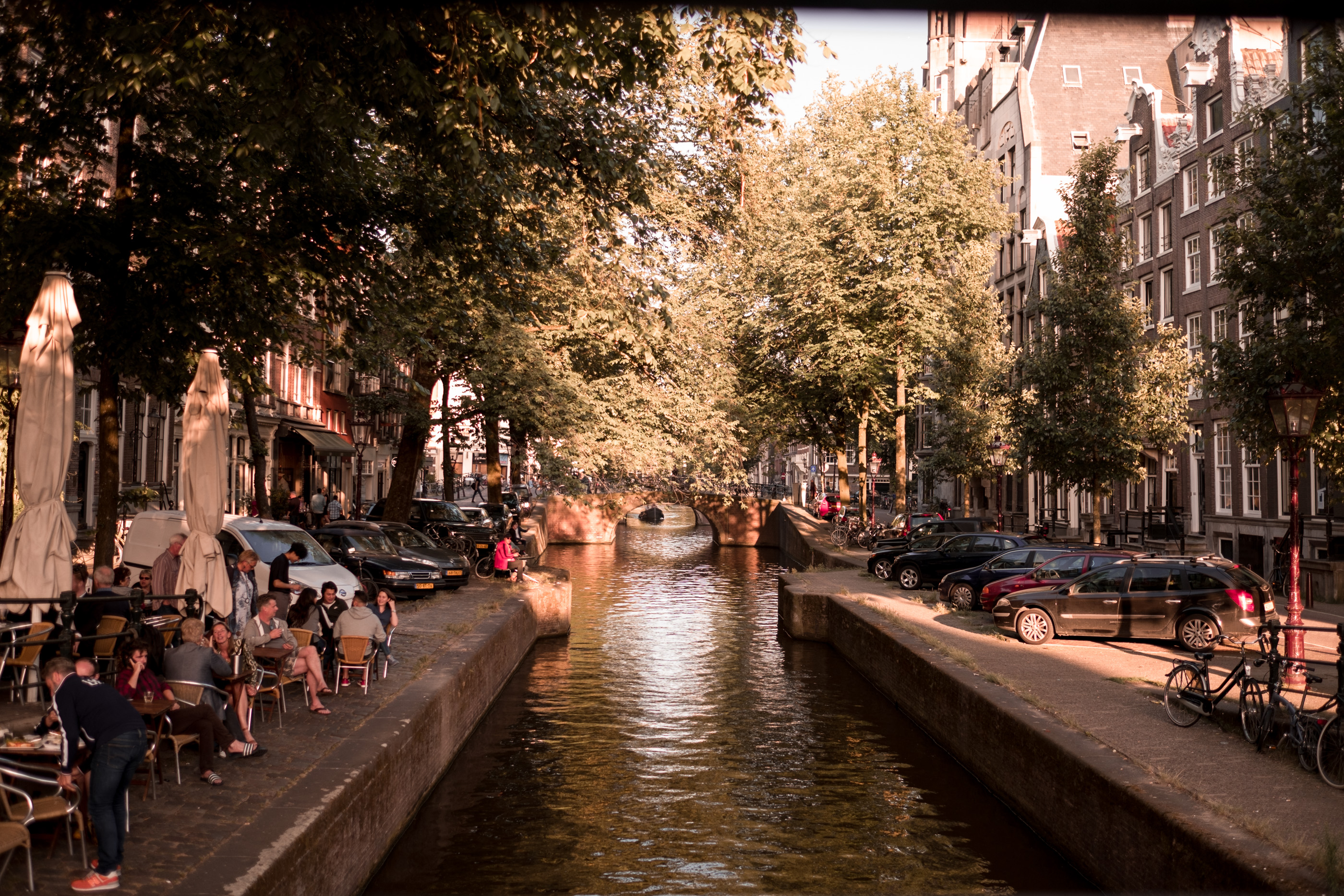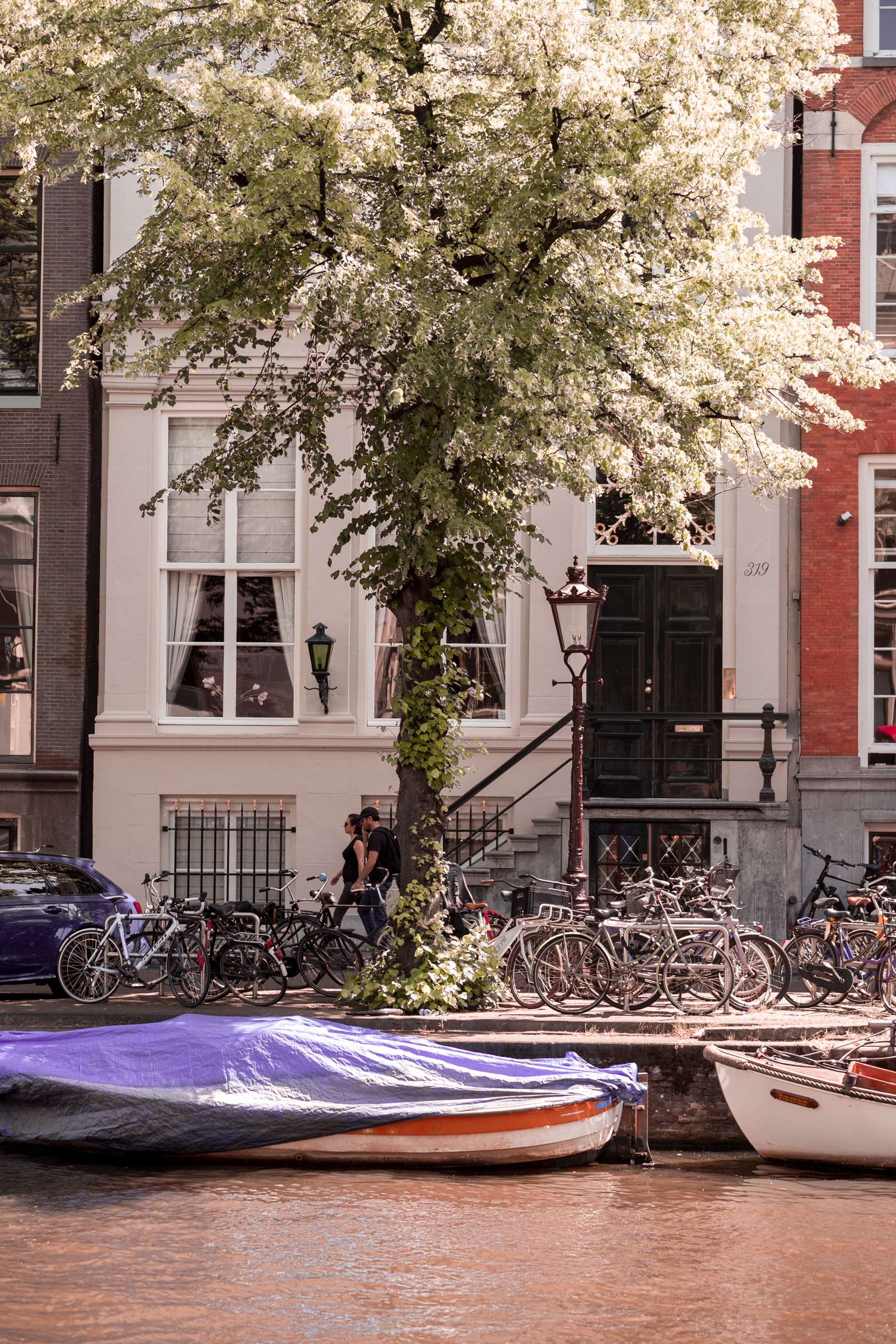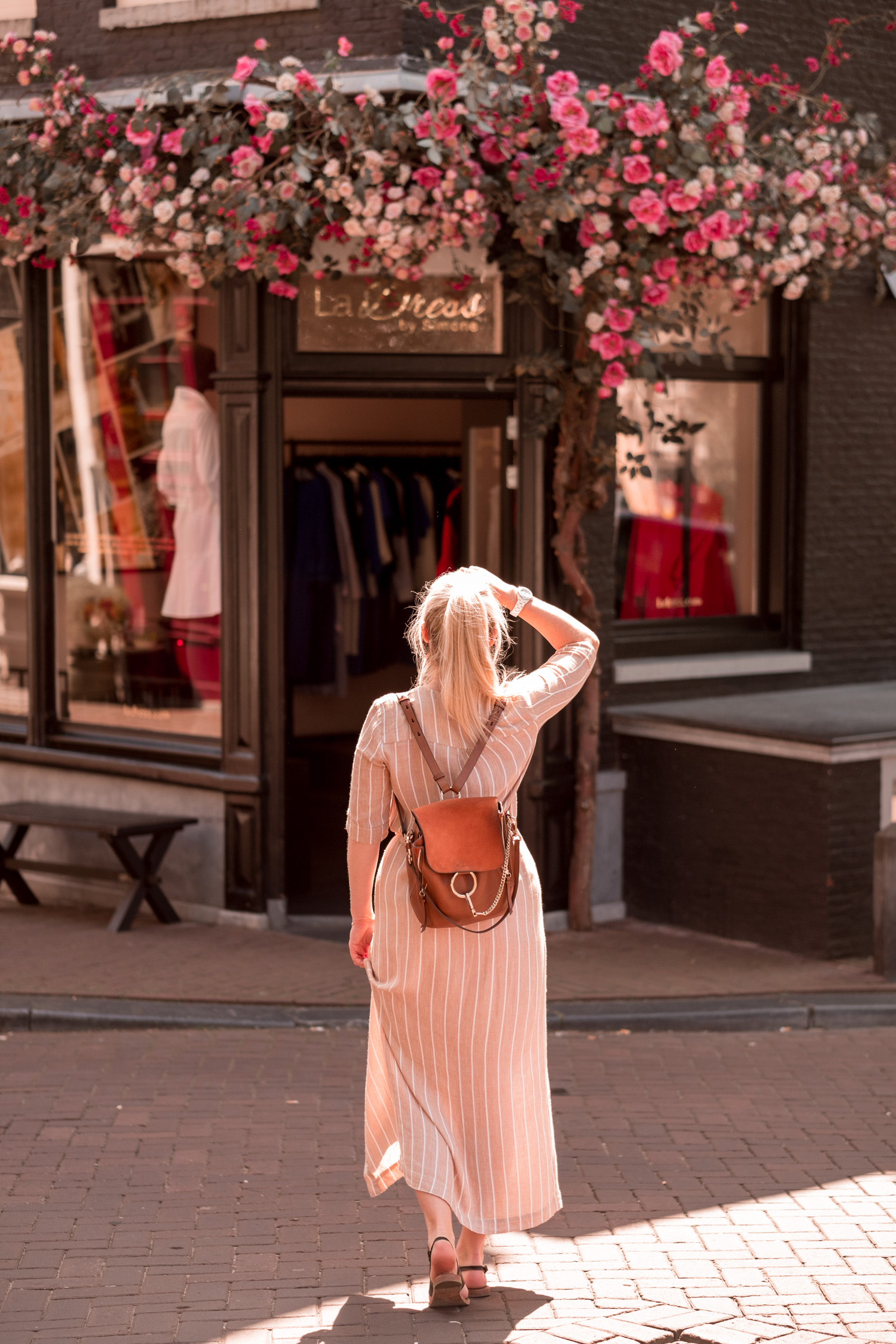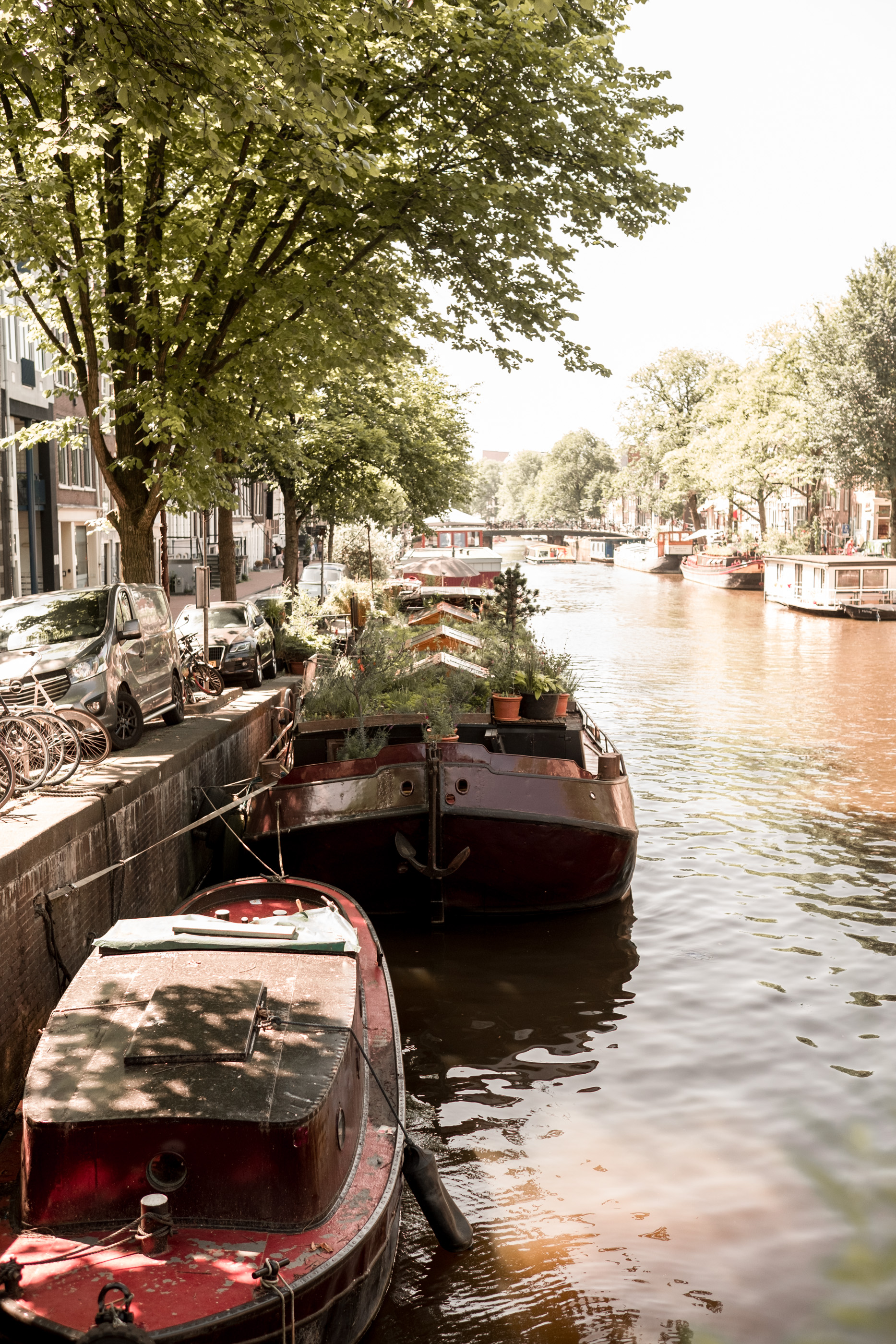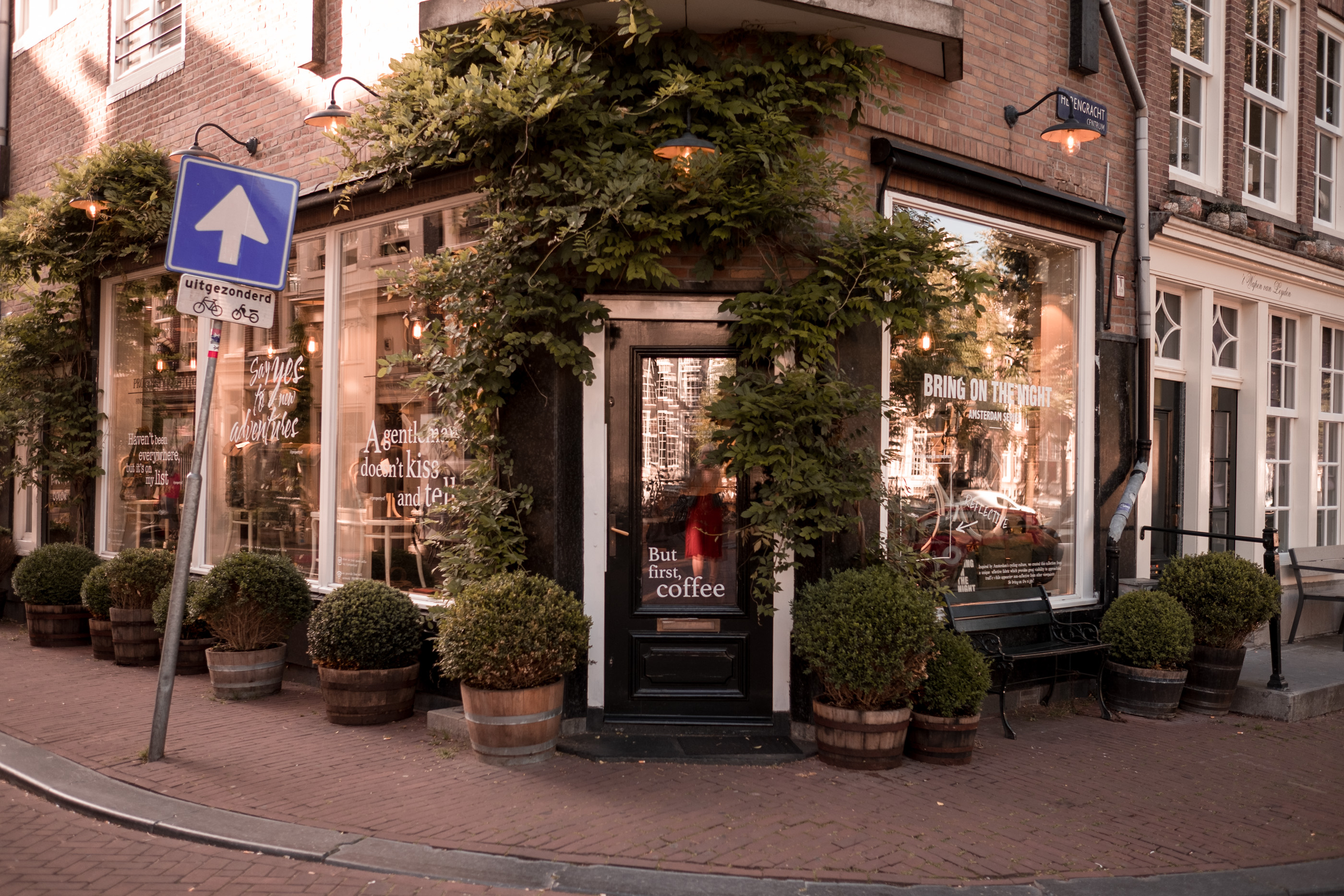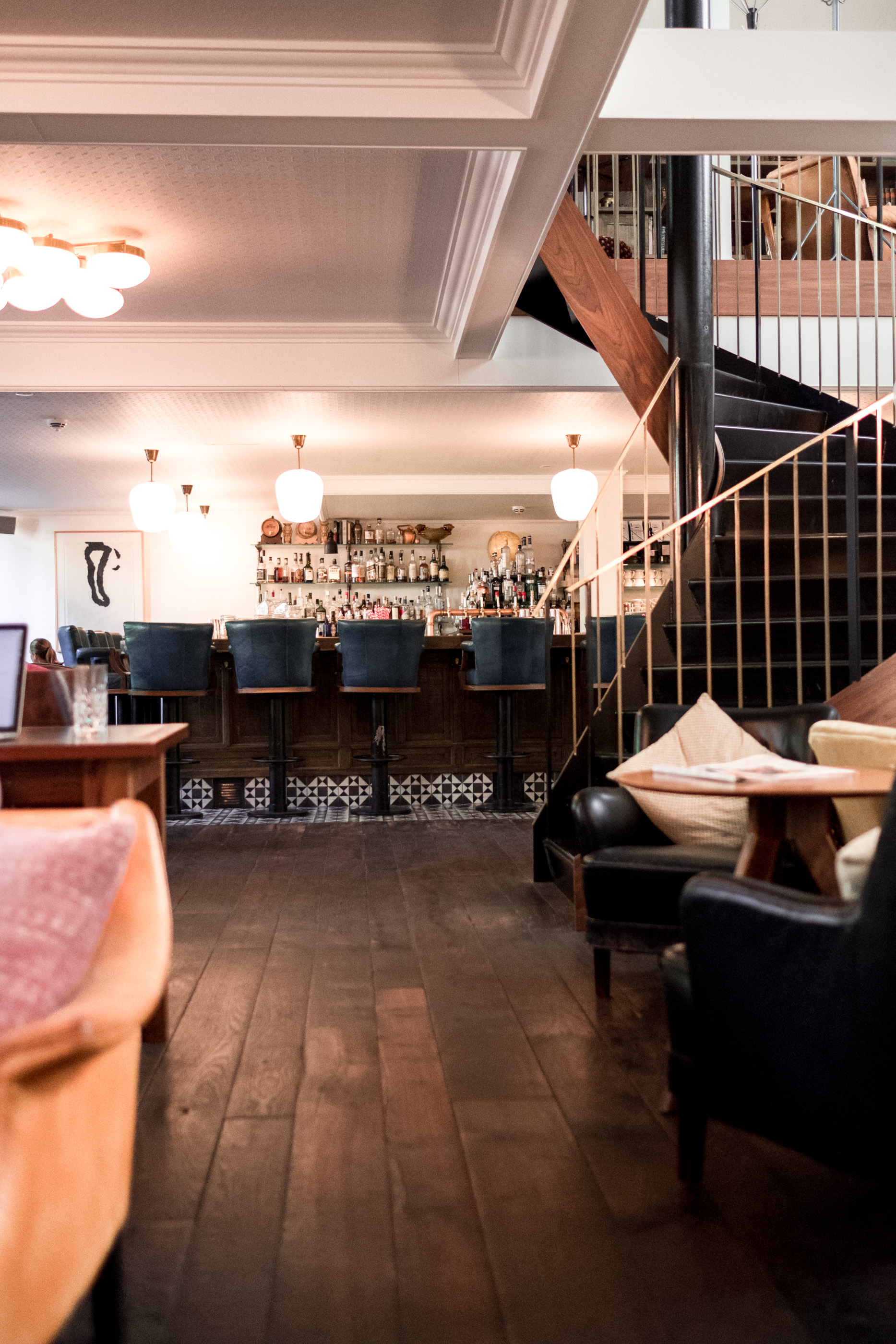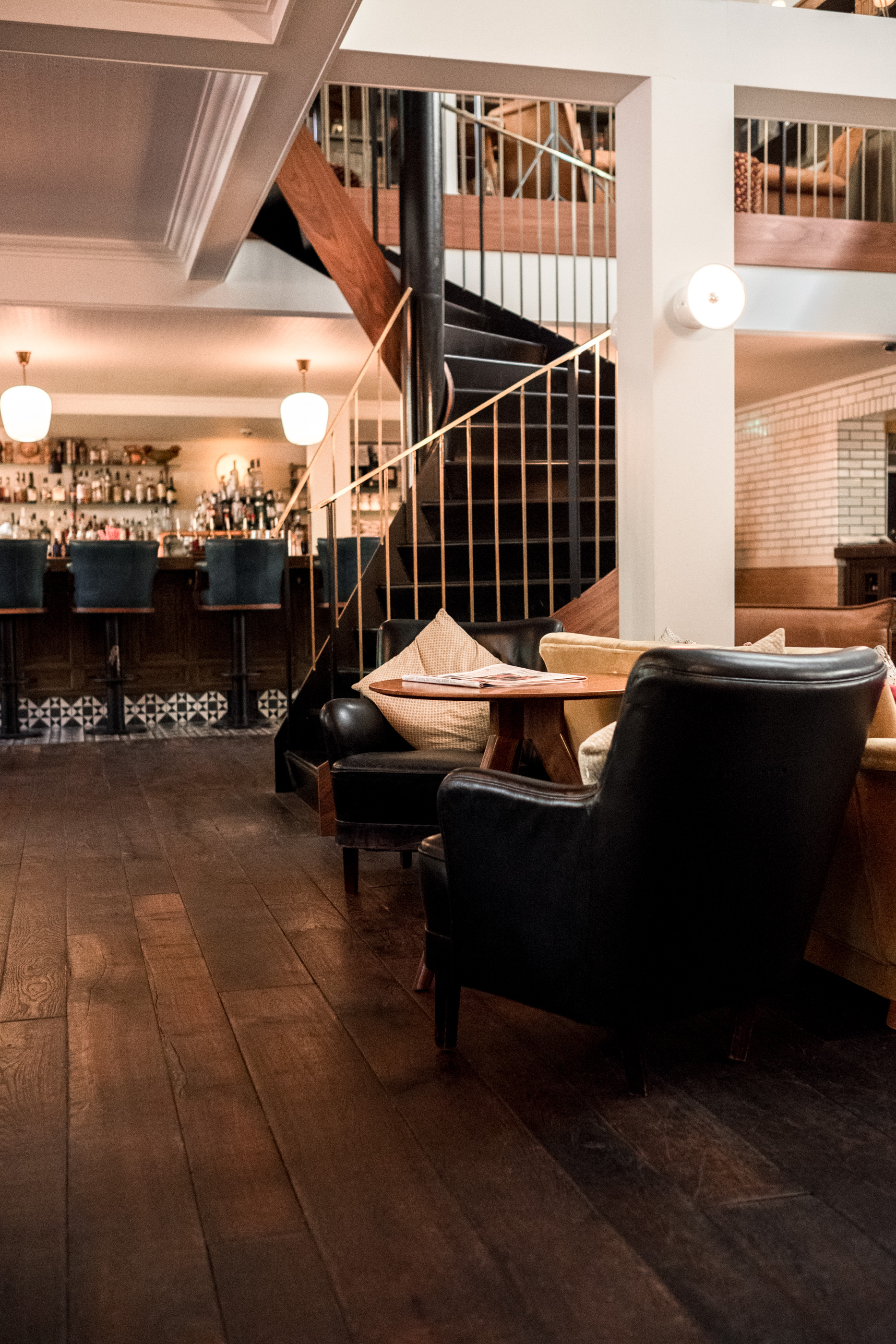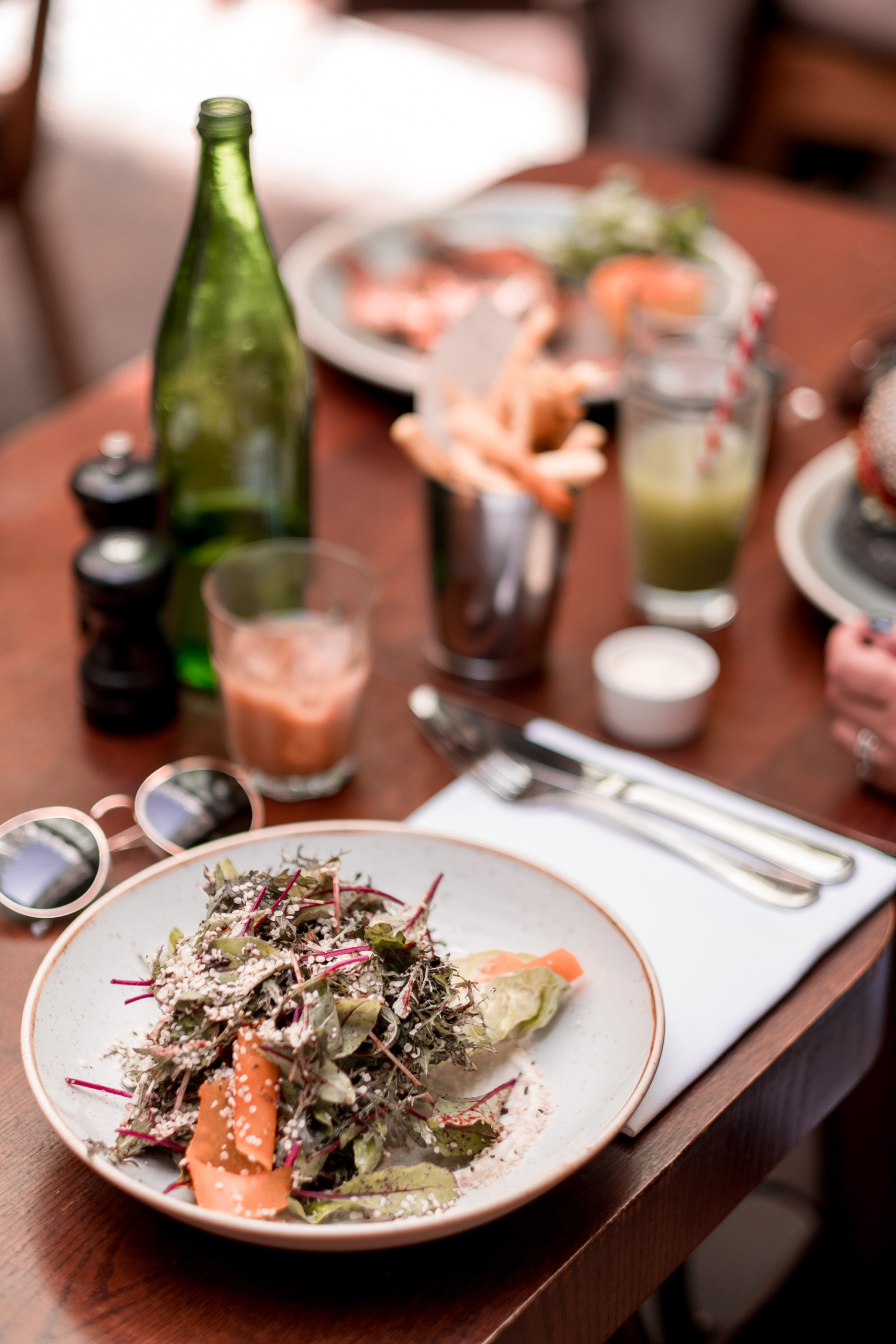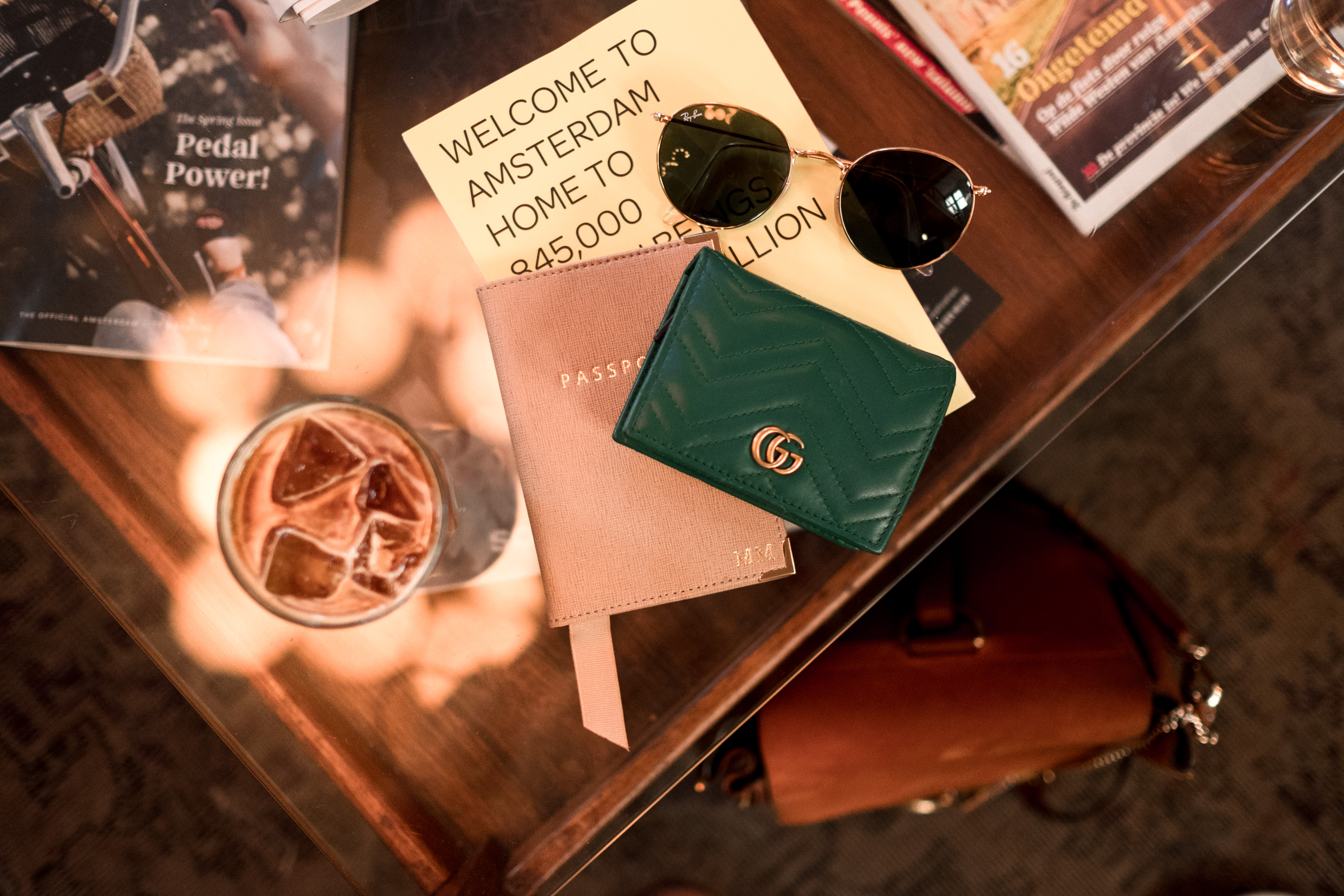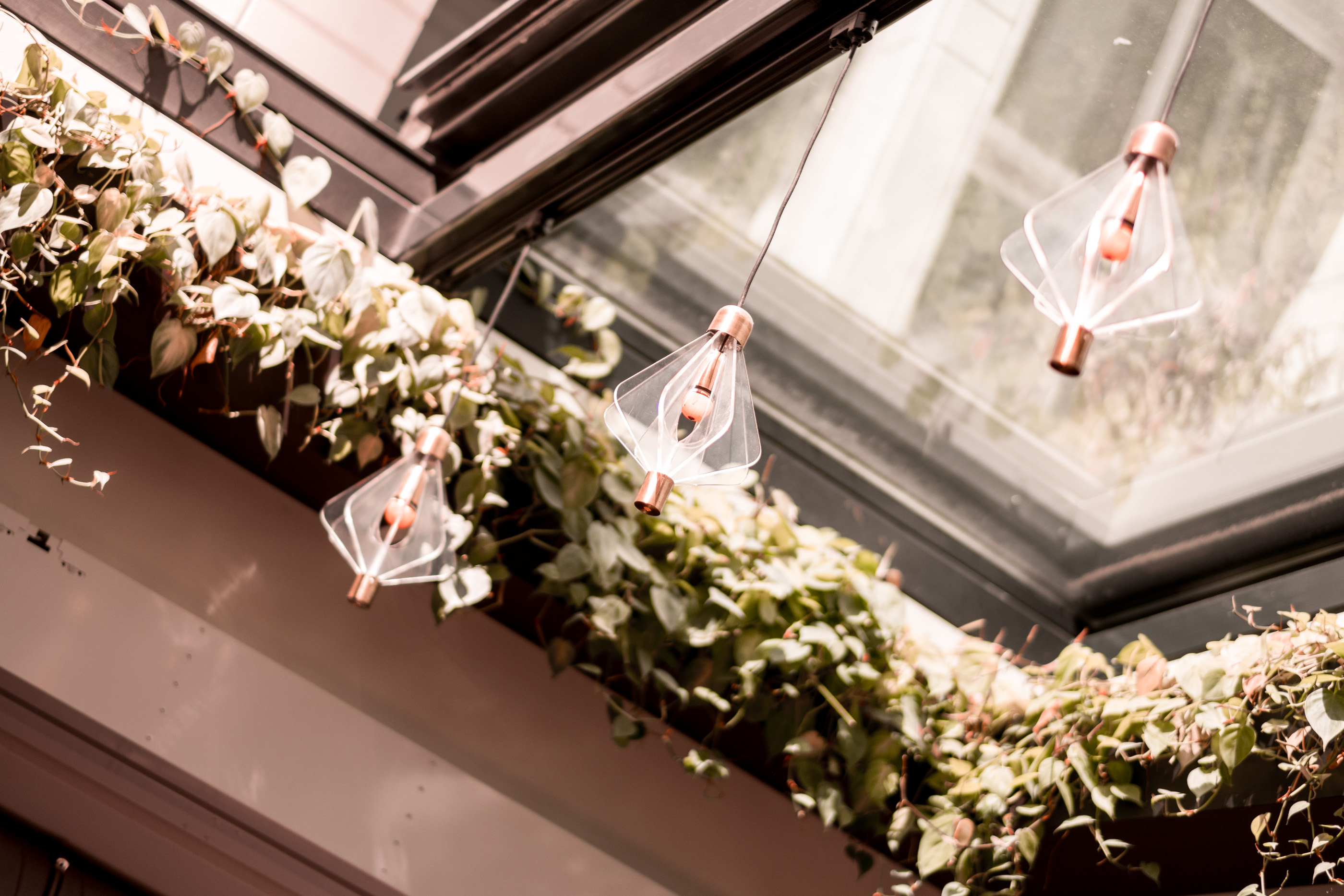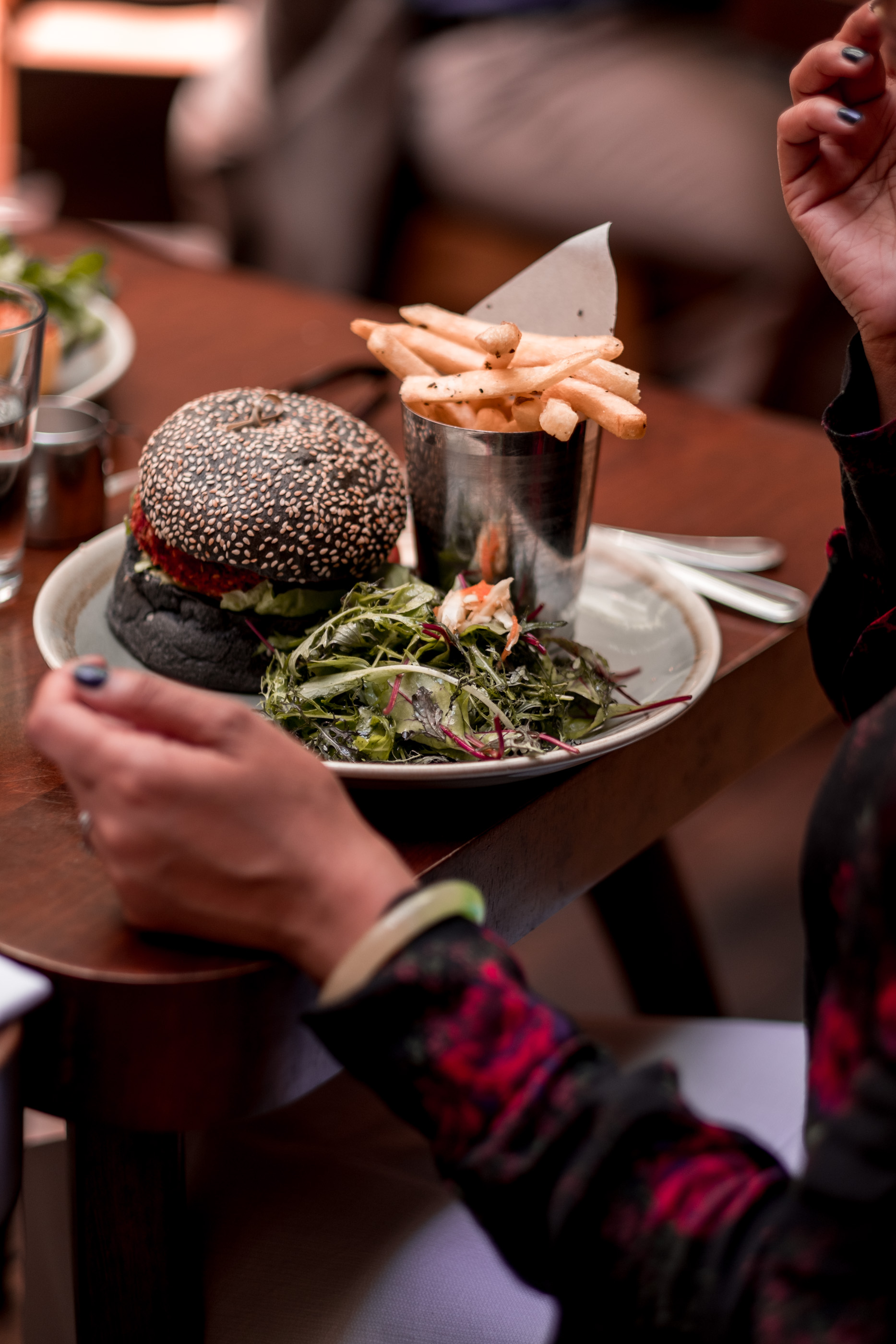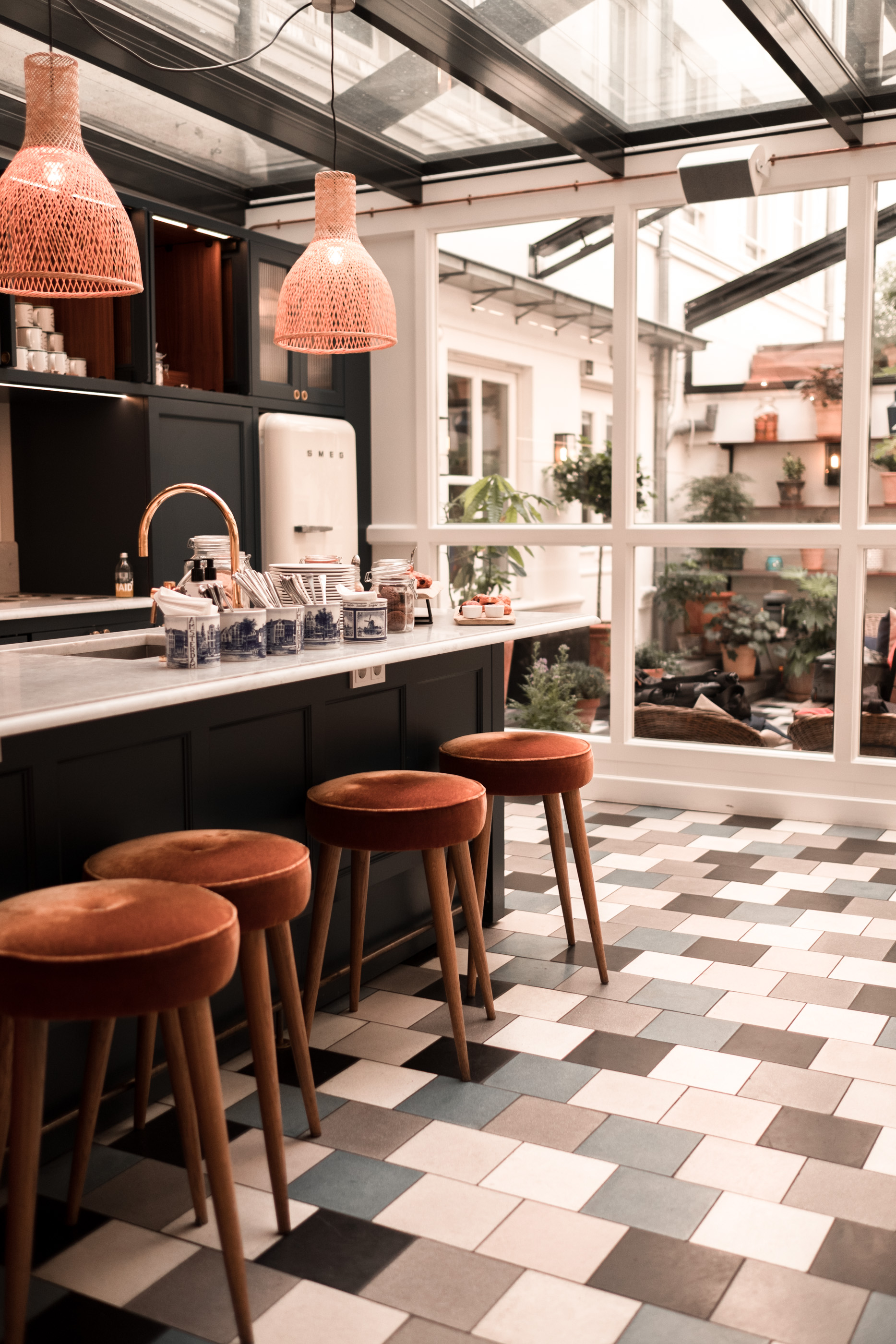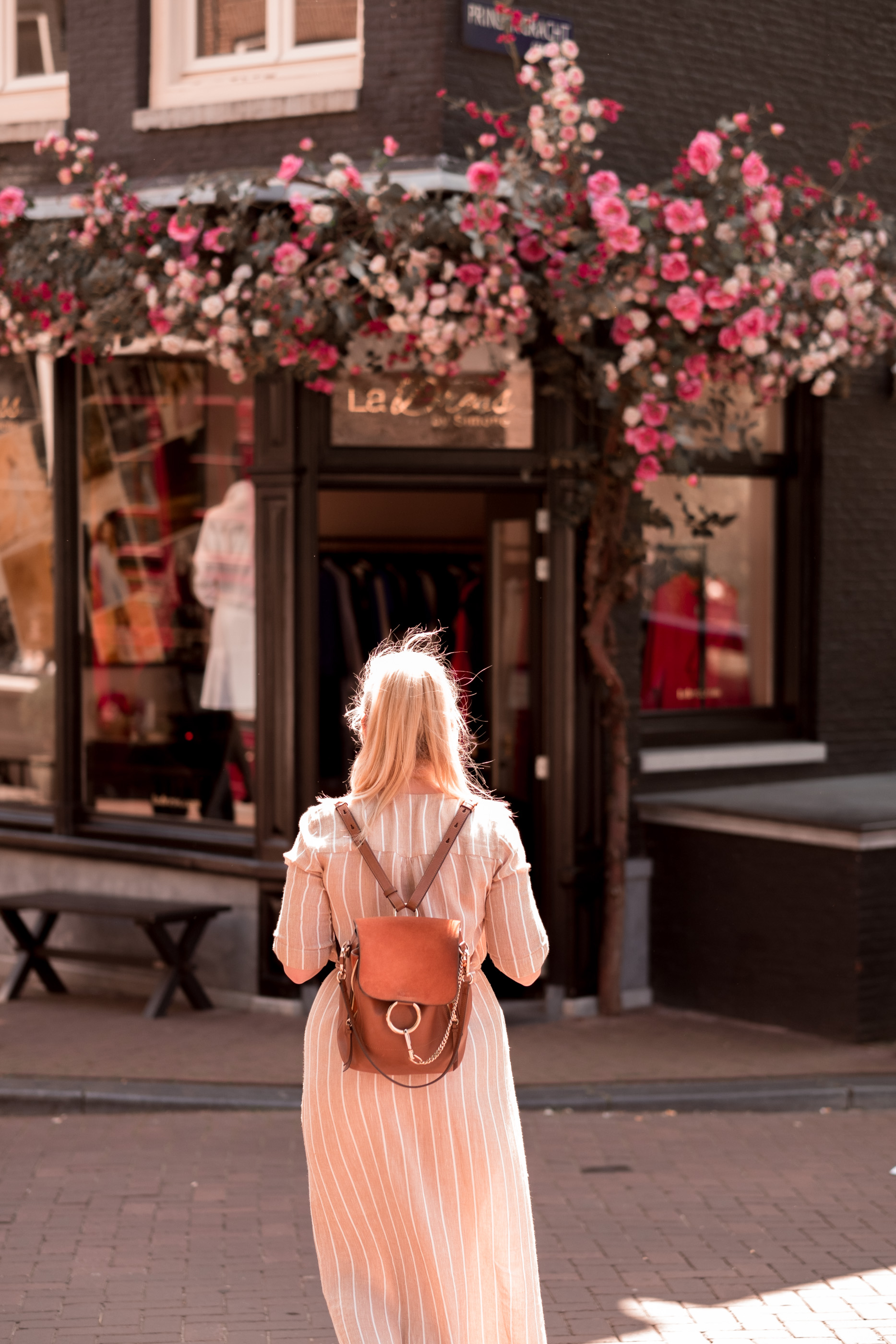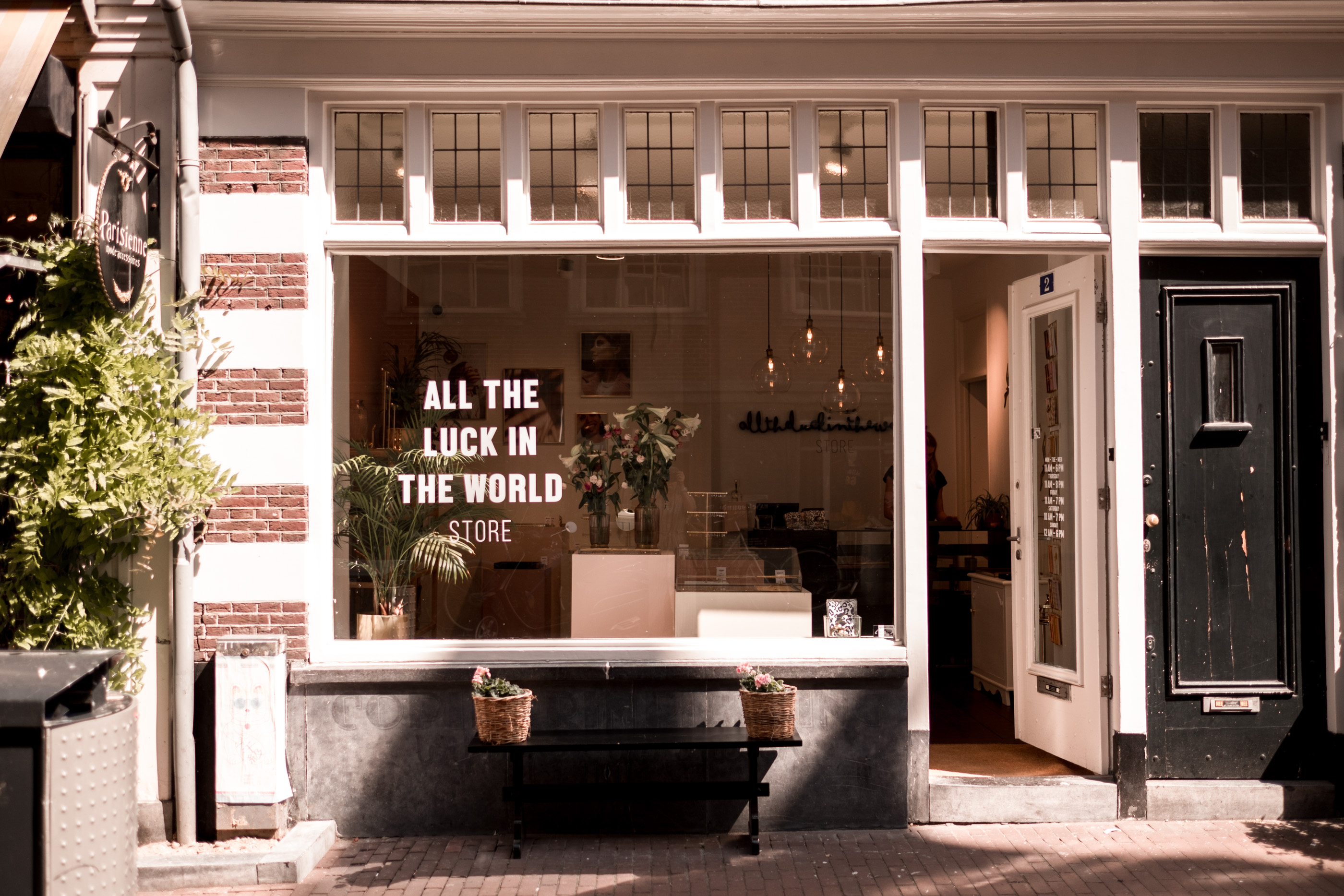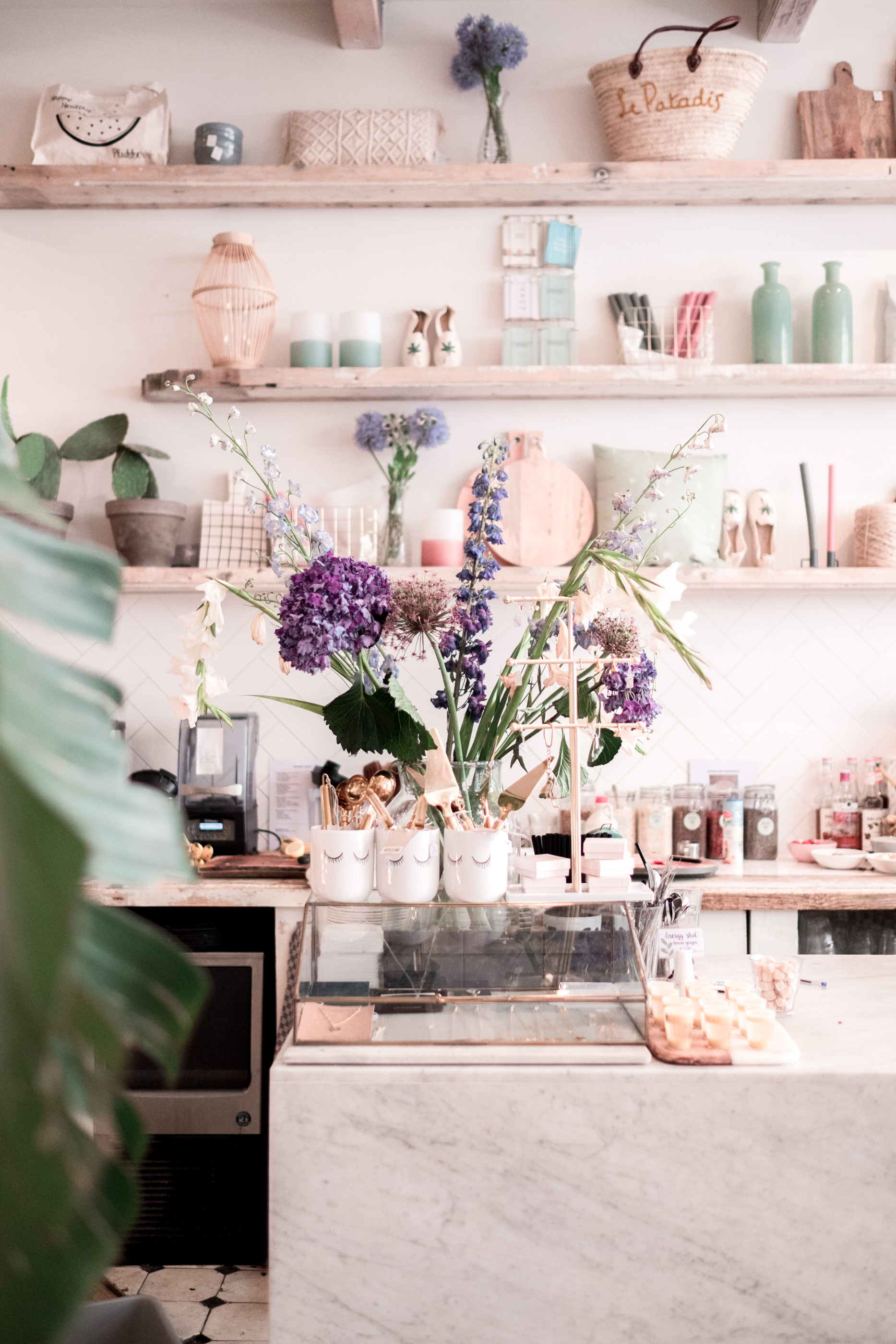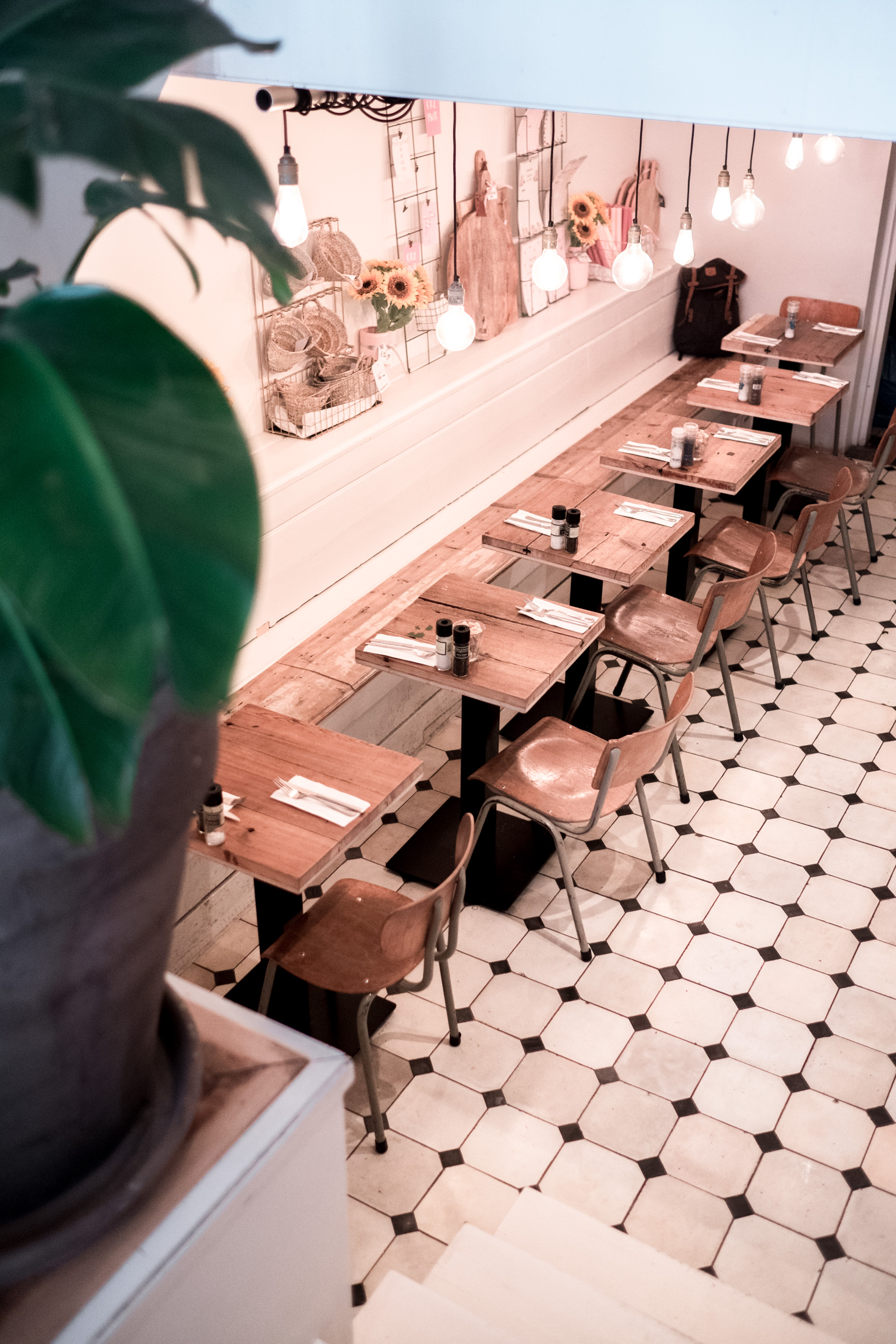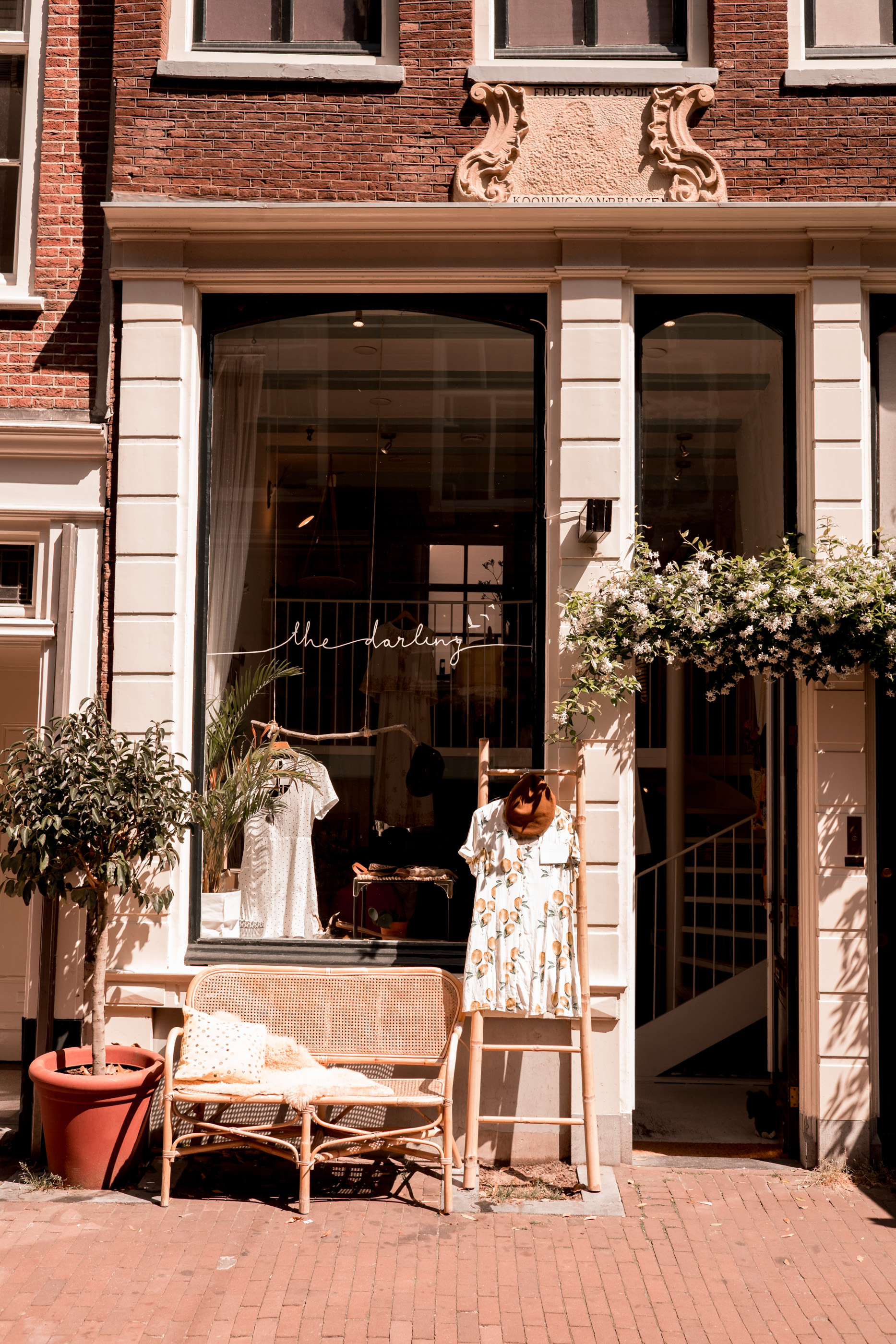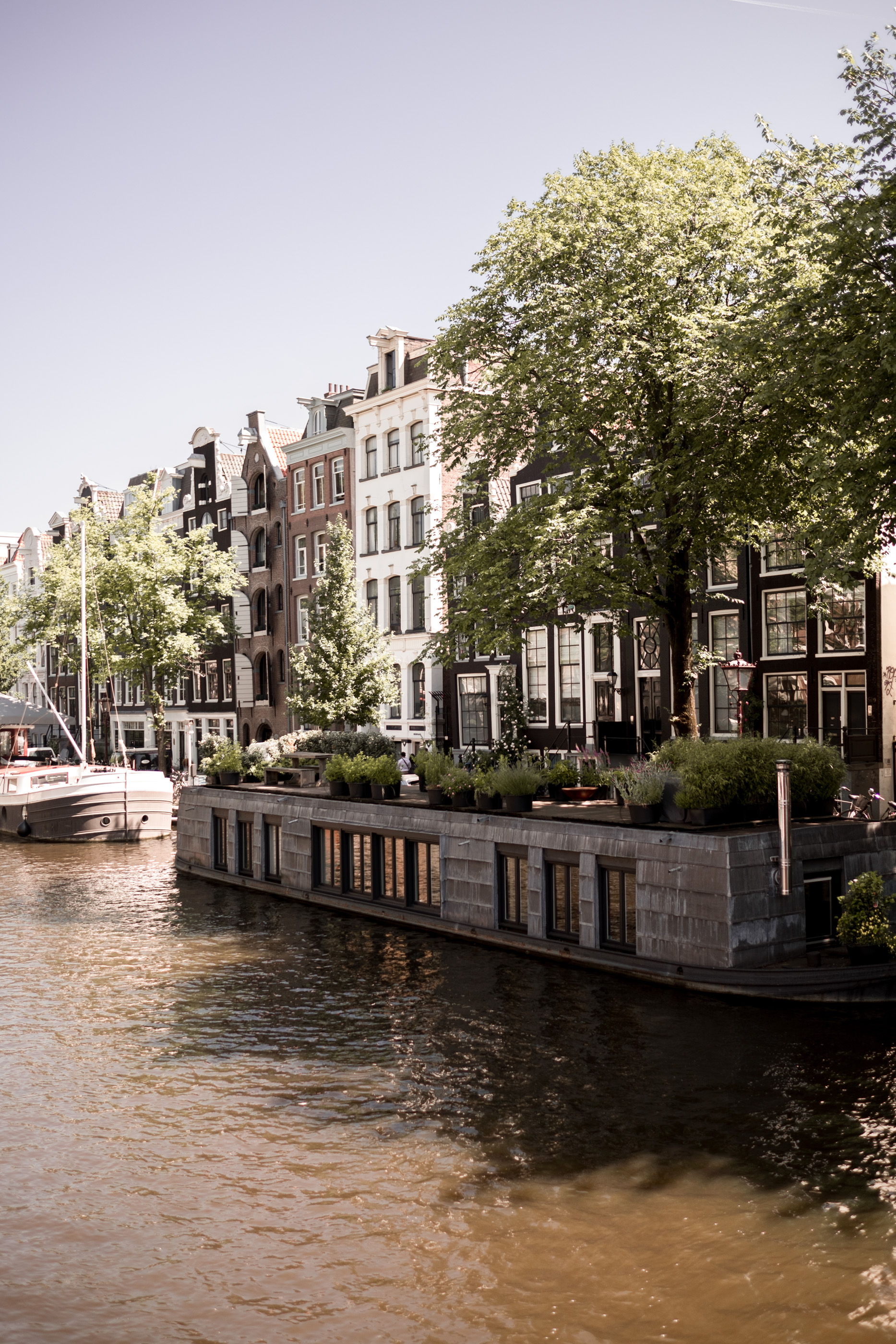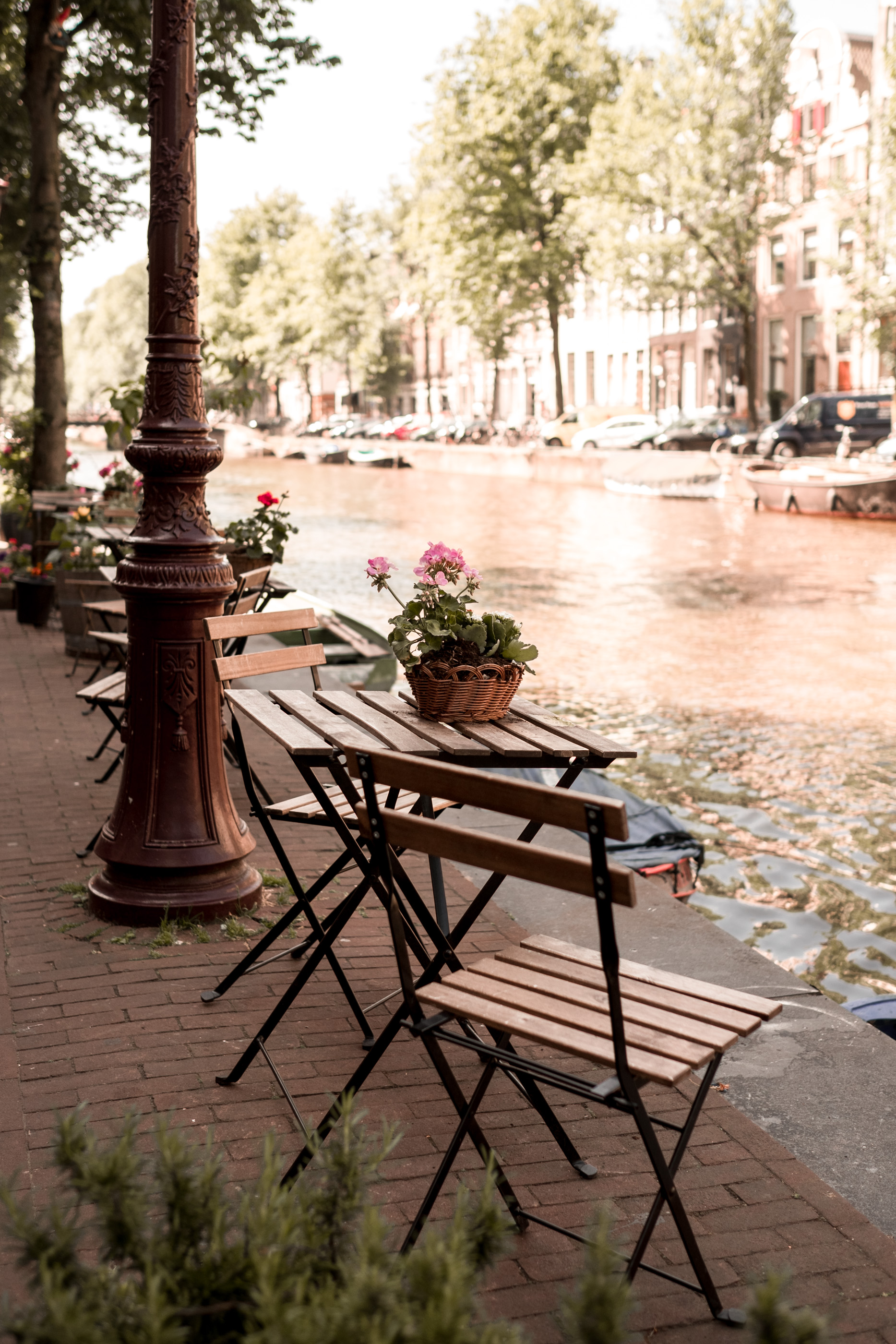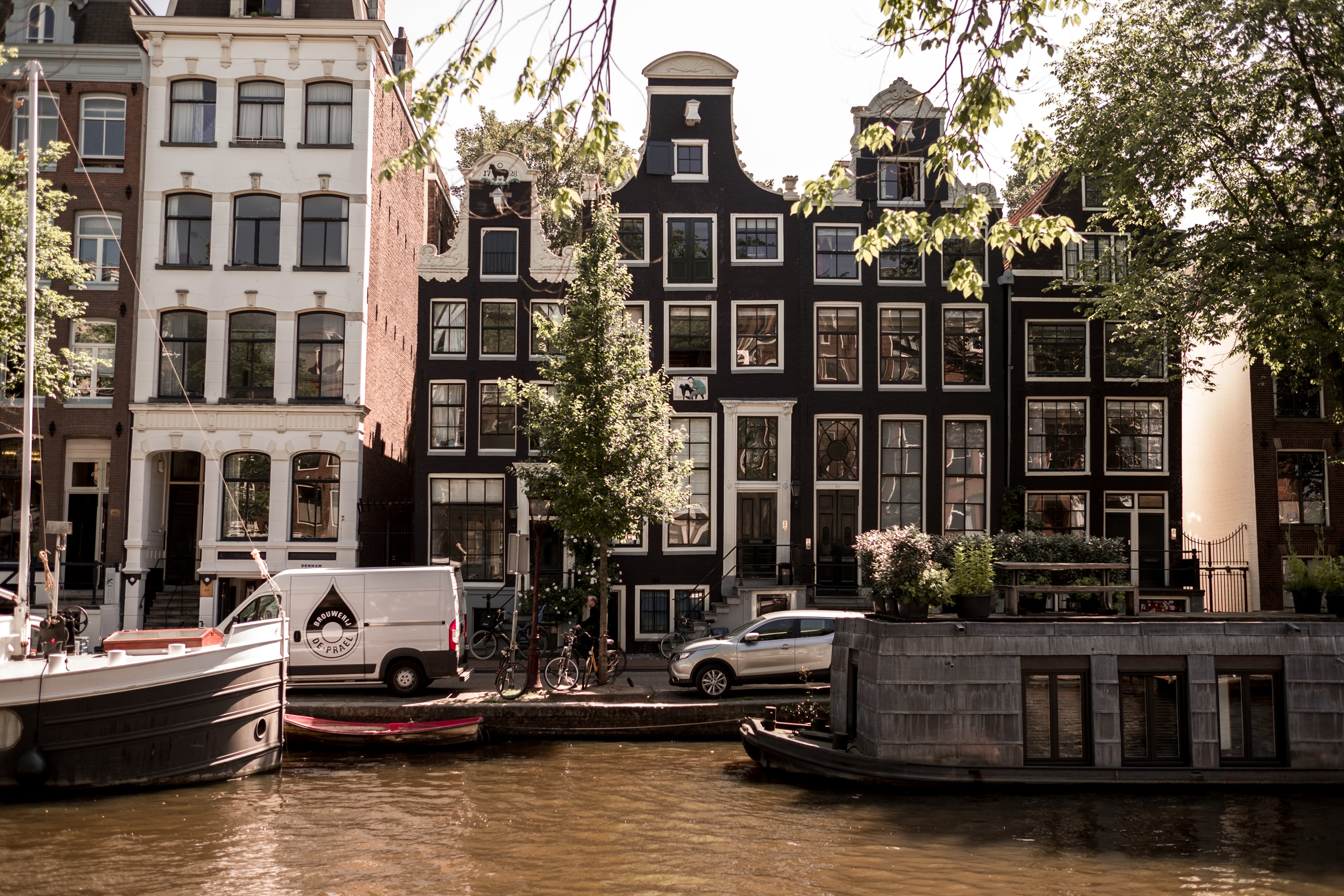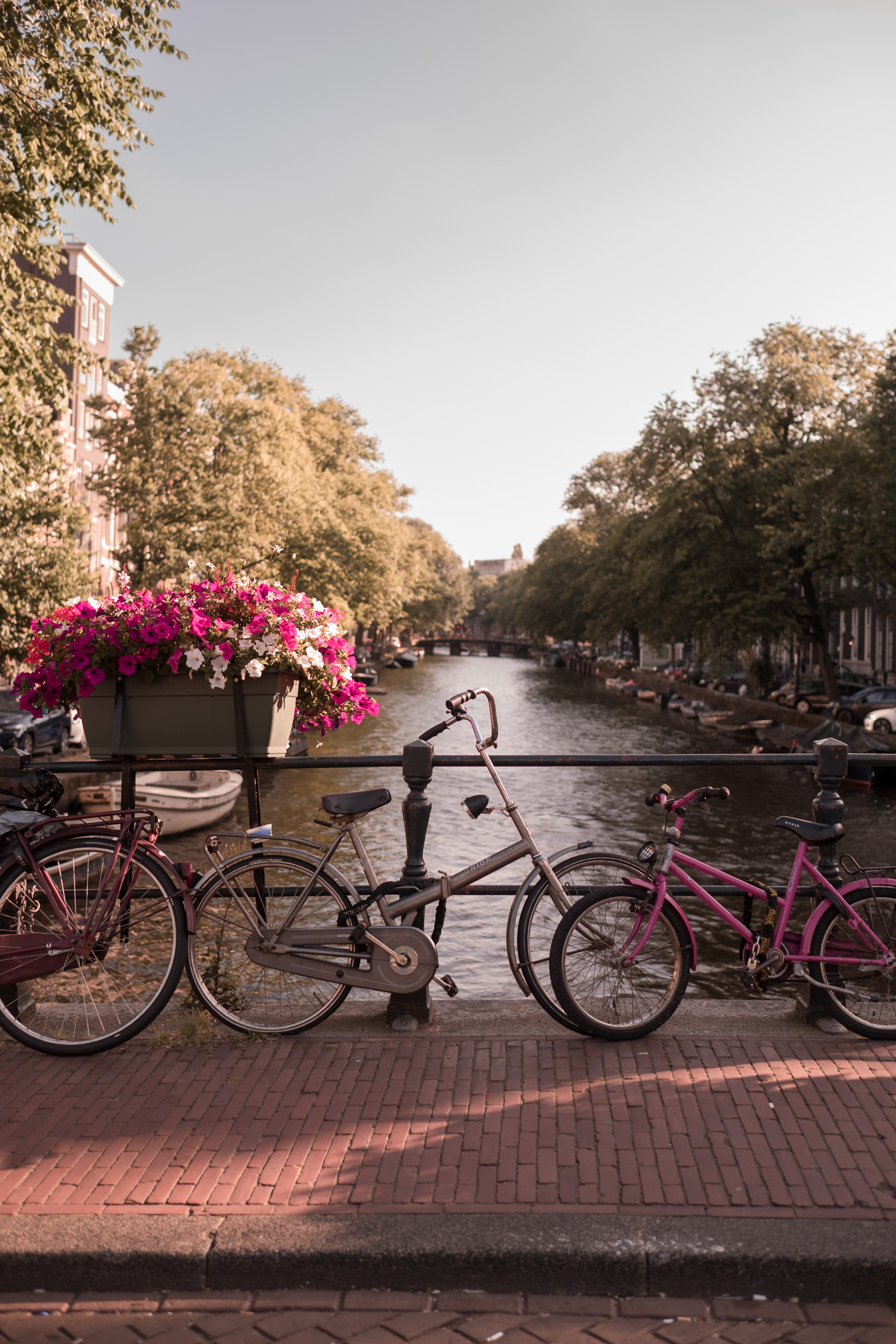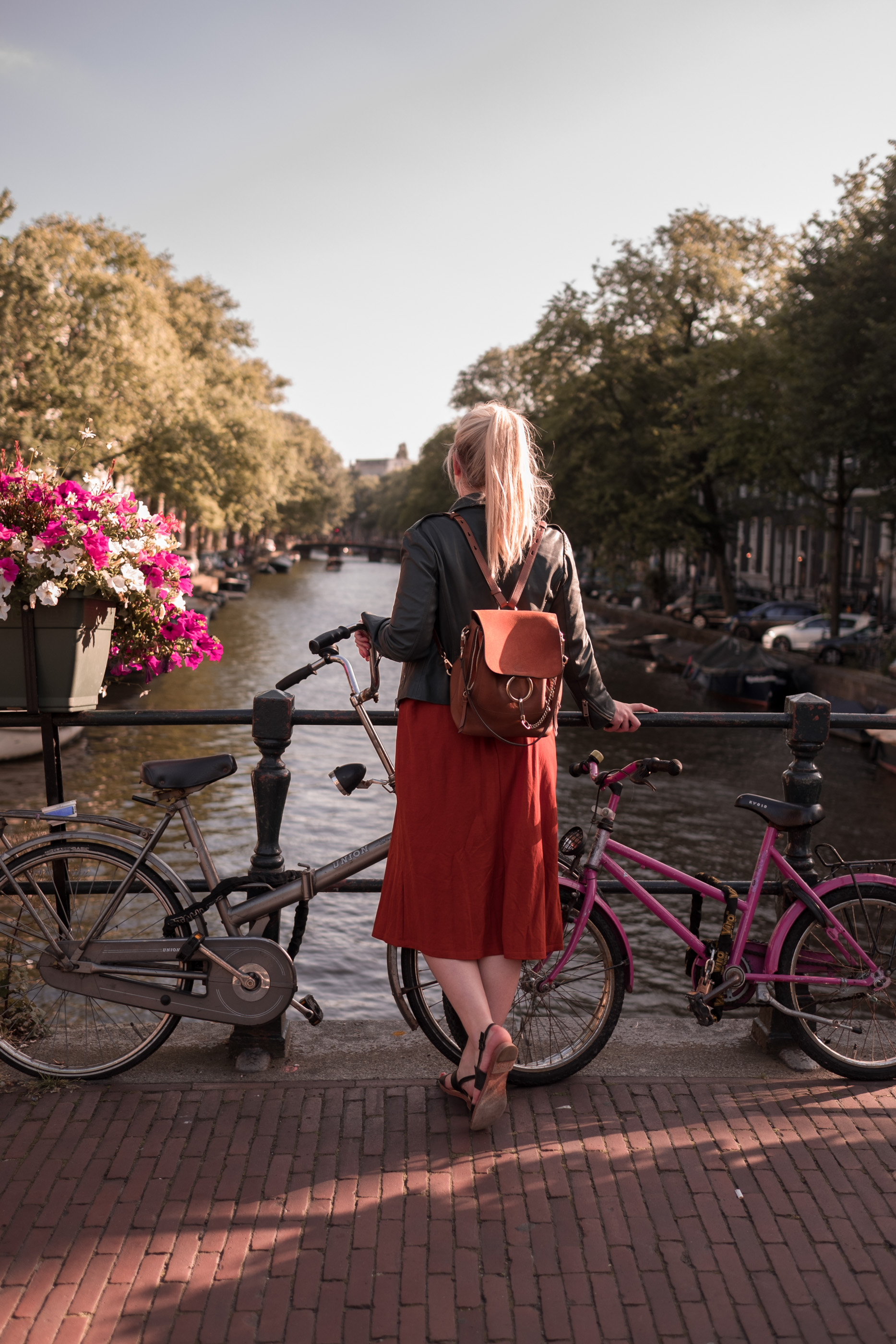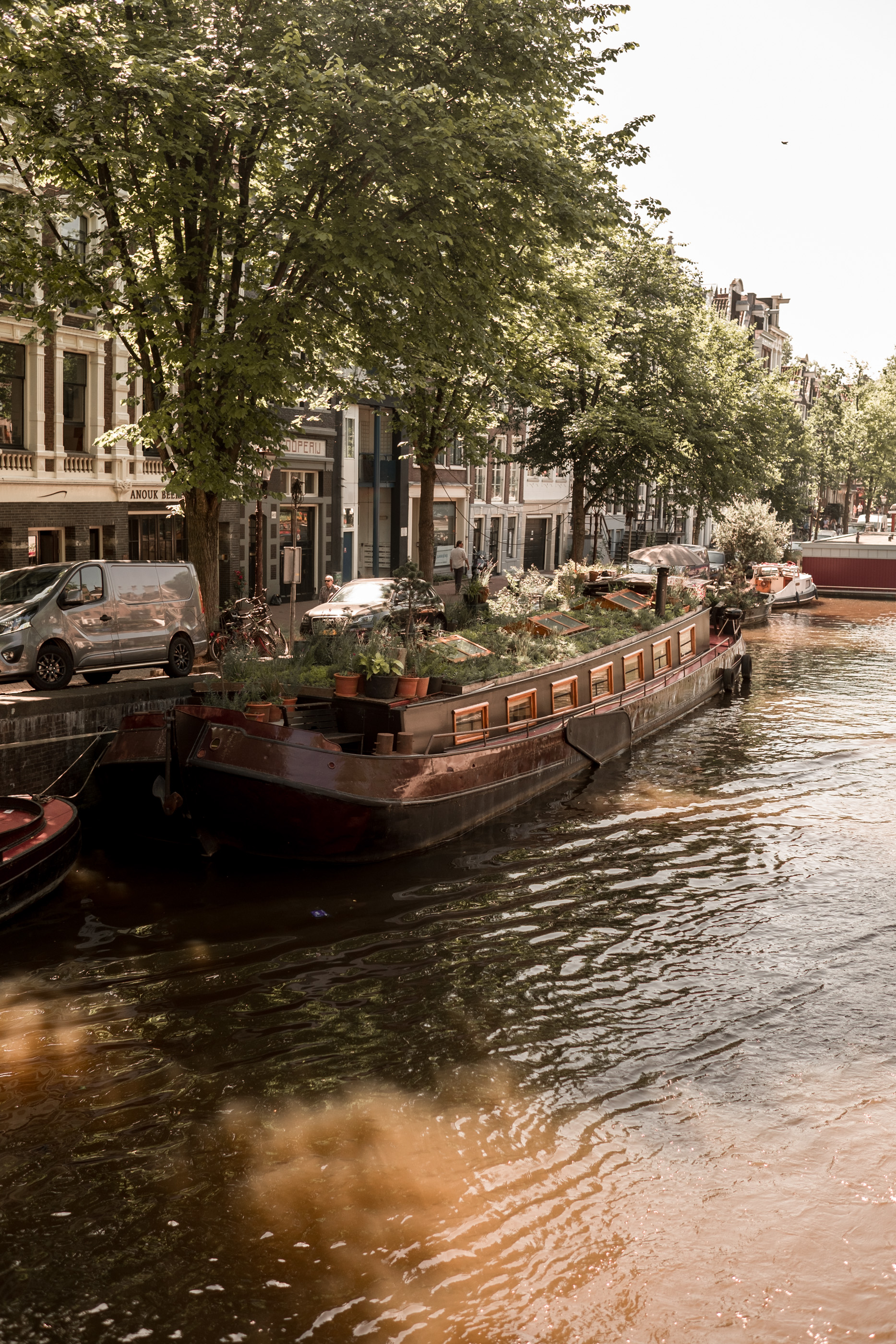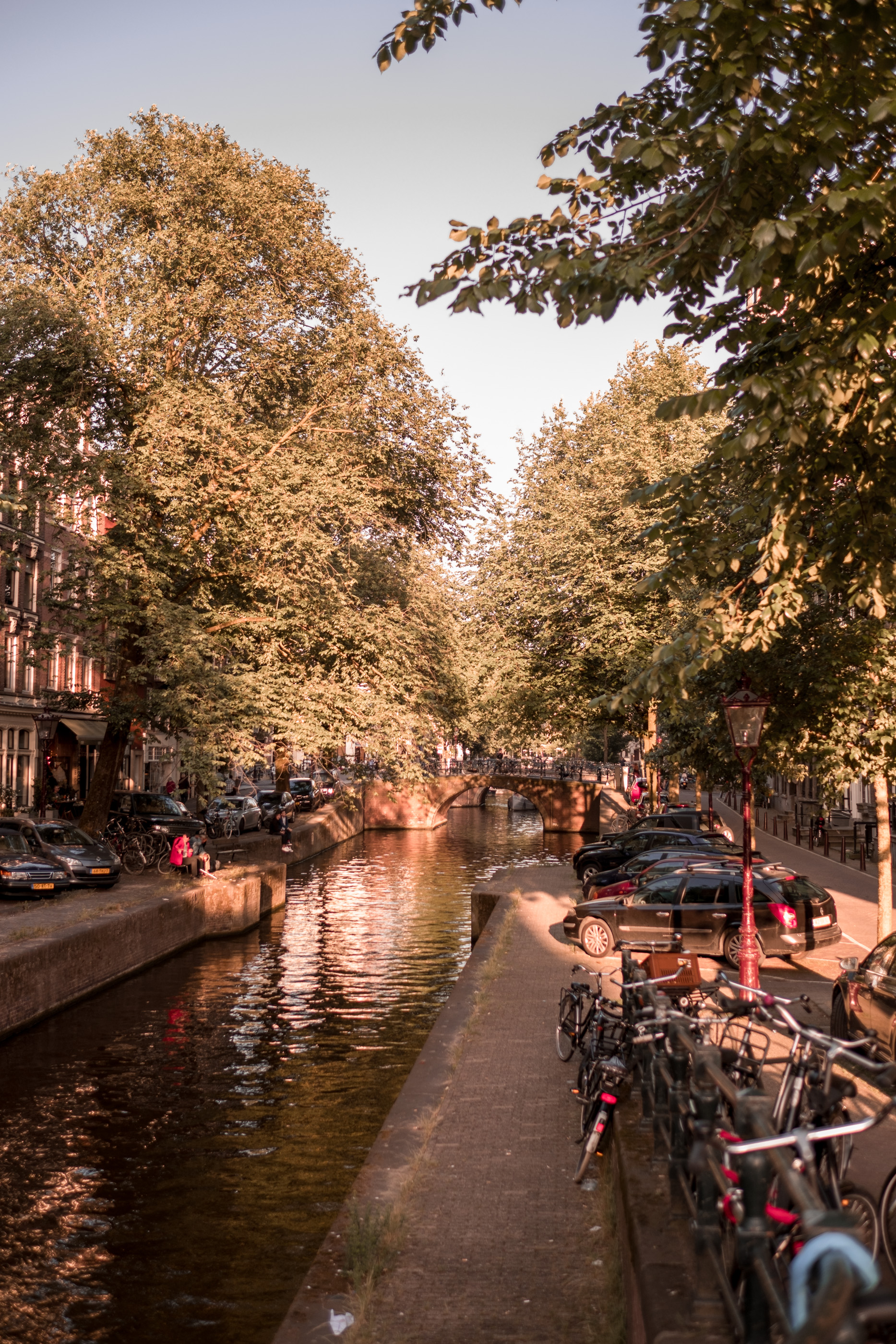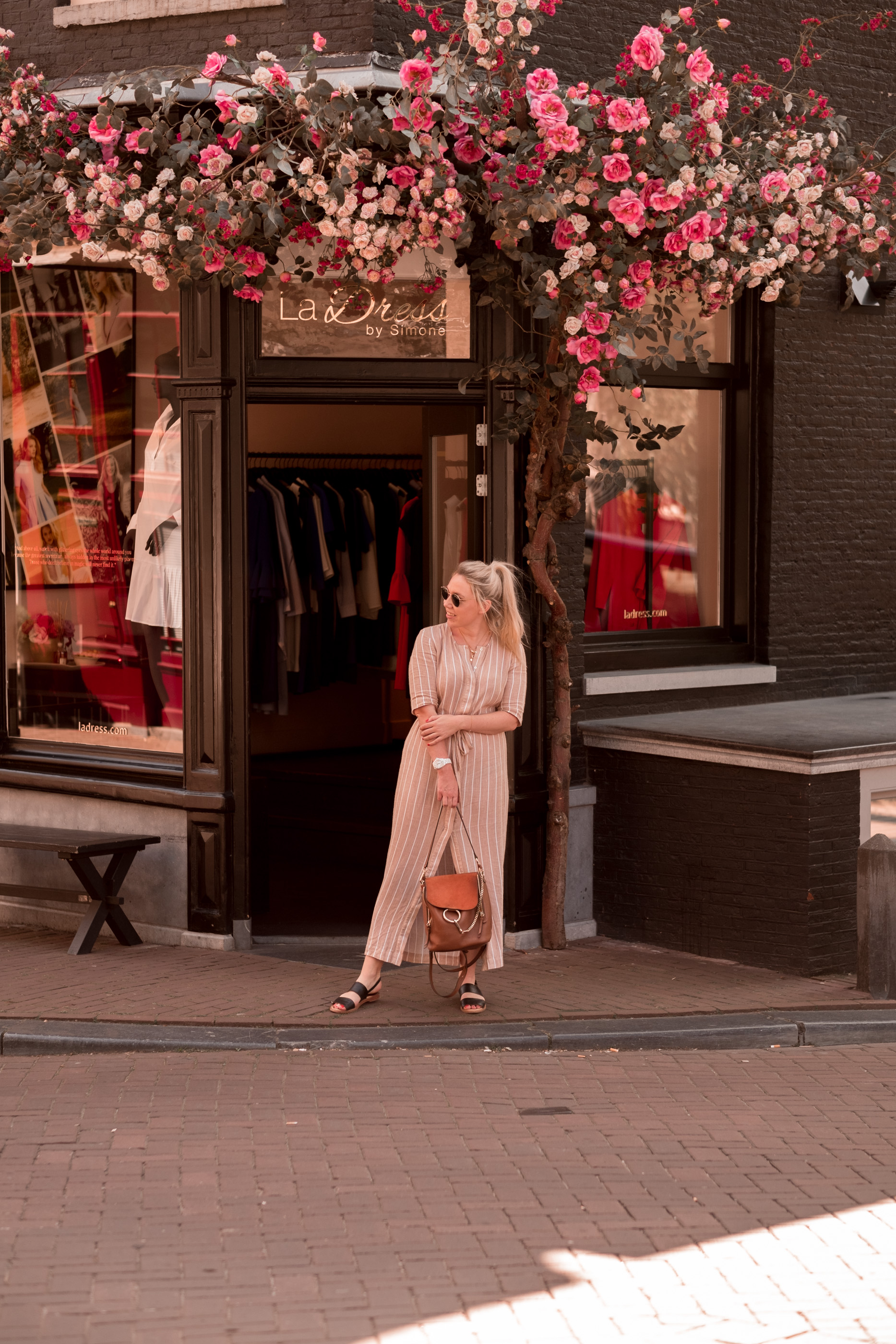 ---
The weather was absolutely incredible which made me fall in love with Amsterdam even more than I did on my first trip here with Jase. The Jordaan and the De 9 Straatjes (Nine Streets) are just my favourite parts of the city, and so I focused my free time wondering around these parts during my trip & highly recommend hanging out here if you're visiting soon. 
I stumbled upon a gorgeous a cafe with the most instagramable decor called Pluk on Reestraat 19, great for a coffee and cake, and we found a beautiful restaurant called L'Invite (Bloemgracht 47) where we had dinner on our first evening in the Jordaan. It felt really local and the food was exquisite. We tried to get into Cafe Klepel (Prinsenstraat 22), and also looked at MOMO (Hobbemastraat 1), Cafe panache (Ten Katestraat 117), Balthazar's Keuken (Elandsgracht 108) & Buffet van Odette (Prinsengracht 598) which all looked great from my research. 
We spent some time in the Hoxton which just has the perfect location and most gorgeous decor, plus a great lunch menu at Lotti's (The Hoxton is a great base if you're looking for a homely & cool place to stay), and i'm excited that Shoreditch house is opening in the summer too! The perfect excuse to head back soon.
The buildings in Amsterdam and the old parts (like the Jordaan in particular) are stunning, the windows huge and statuesque, the interiors bright, fresh and the perfect mix of scandi and Parisian decor (in my not professional opinion from nosy-ing into peoples houses, ahem), and the vibe of the city is just so good. Alongside NYC I could genuinely see myself living there.
I'm already excited about the prospect of going back and spending a little more time there. Since my last trip which must have been at least 7 years ago (because there's no travel post on my blog, which means I can't have had this running when I went – mad) the city has become even cooler, adorned with even more chic cafes, boutique stores and just incredible places to hang out.
I haven't pulled out a full list of my favourite places, as truthfully you'd be amiss not to walk around all the Nine Streets & Jordaan area on a visit to the city, and of course spend some time cycling around the whole city, strolling through the Vondlepark (a place I loved on my first trip) and of course visiting the infamous Ann Frank Haus, The Van Gogh Museum and maybe even the Heineken museum too.
–
Have you been to Amsterdam? What are your favourite parts of the city? You can see more from my trip over on my instagram page so go and check it out x