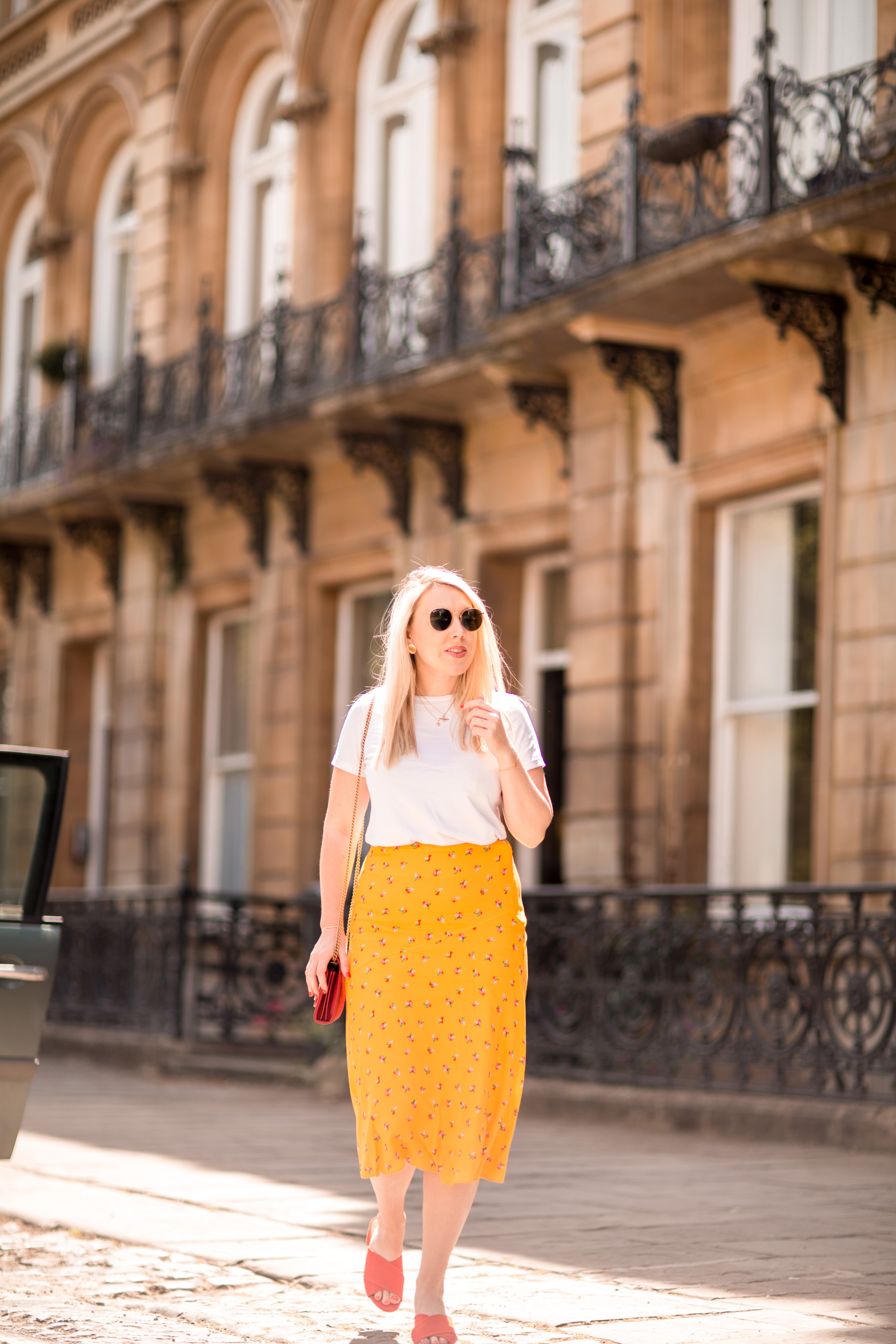 ---
CONFIDENCE & HAPPINESS BOOSTING YELLOW
Embracing Vibrancy This Summer 
---
Yellow is a colour we often steer away from, alongside red. It's vibrant, bold and certainly stands out, and sometimes that feels a little too 'out there' for our shy sartorial tendencies. That being said, this season prints, patterns and bold colours are really making a mark on the high street, and as I'm one who tends to veer away from black, it's something i've been getting on board with. Not least because this yellow skirt caught my eye the moment i saw it, and well, if you're going to wear yellow you may as well tackle red (or coral) at the same time right?
---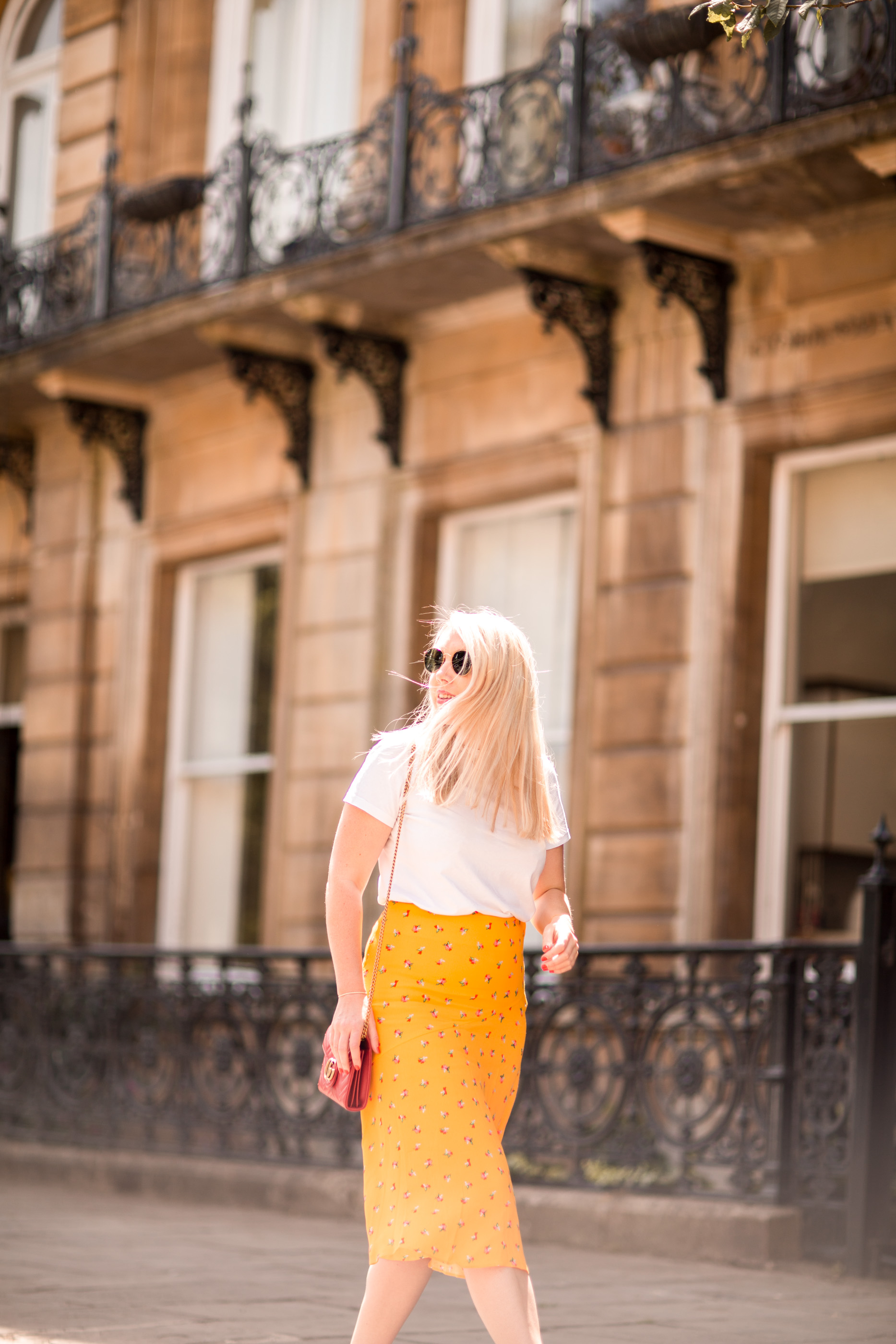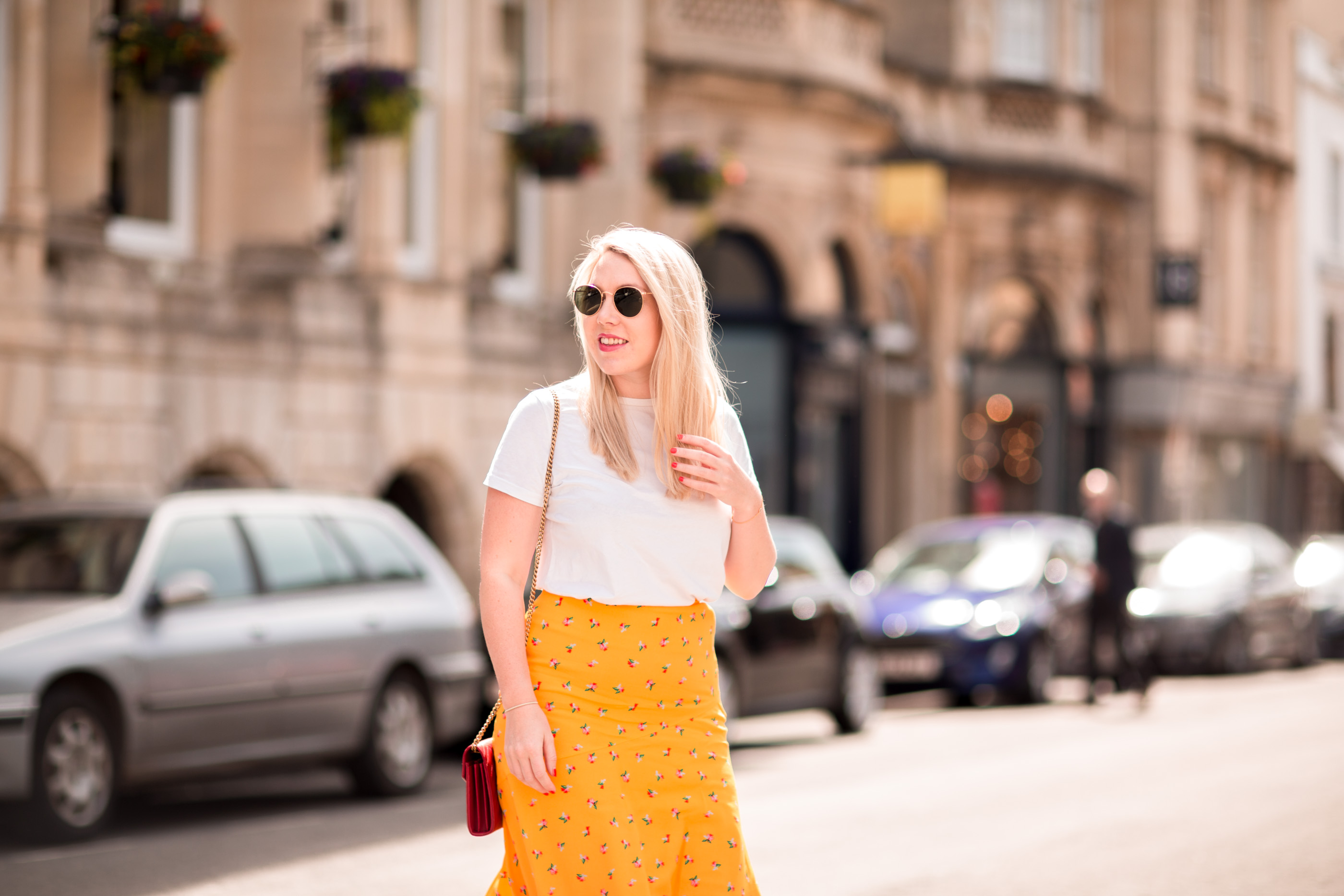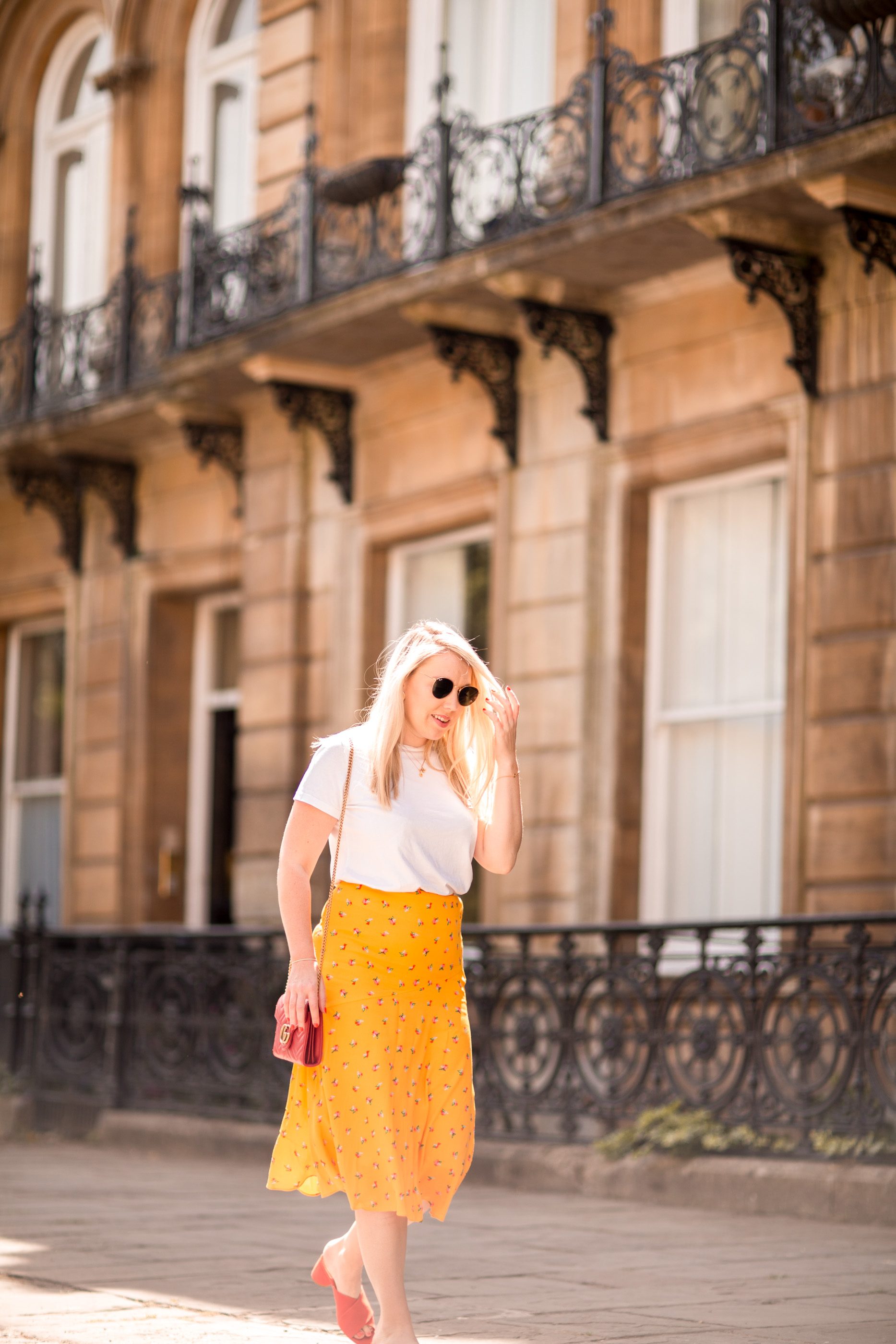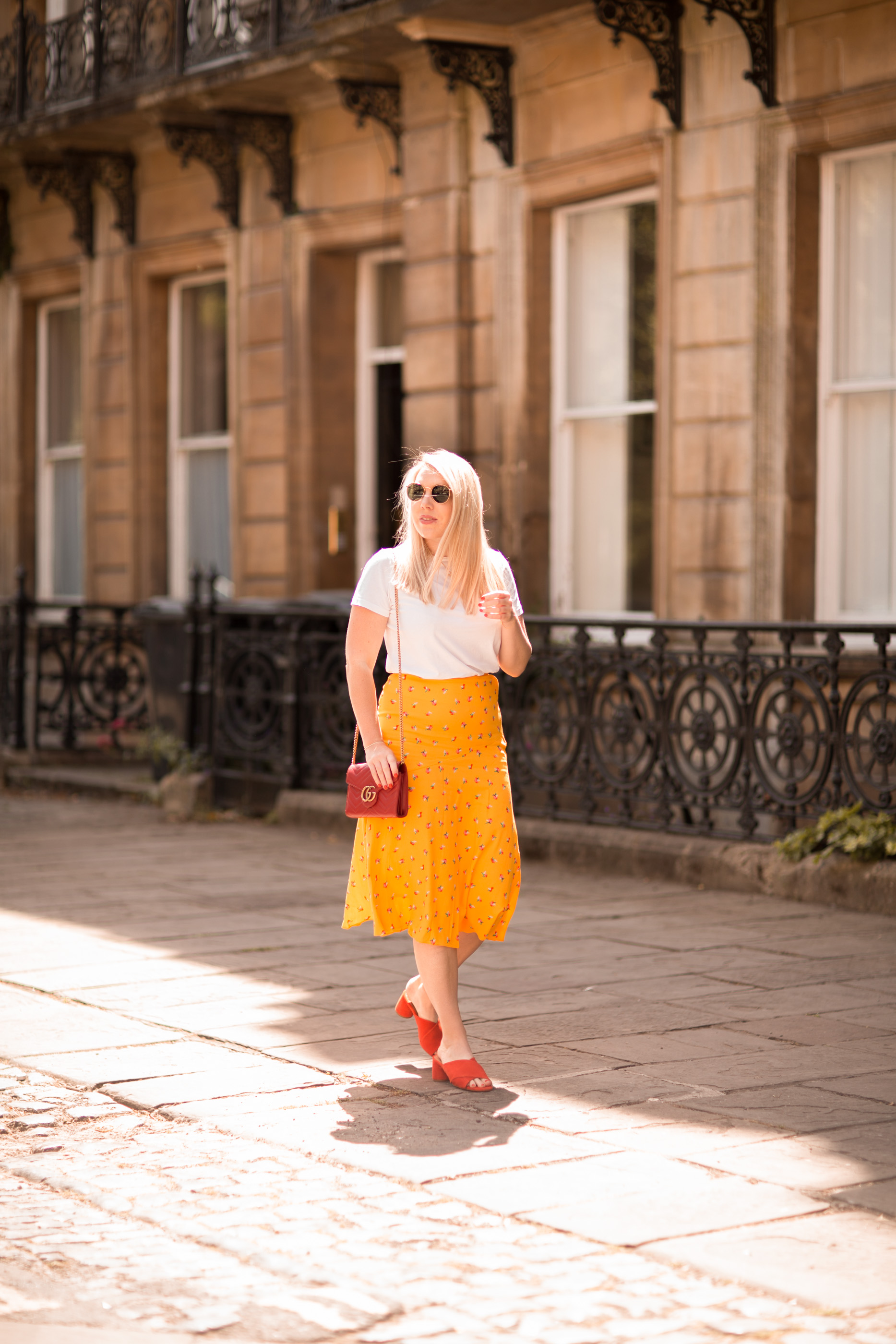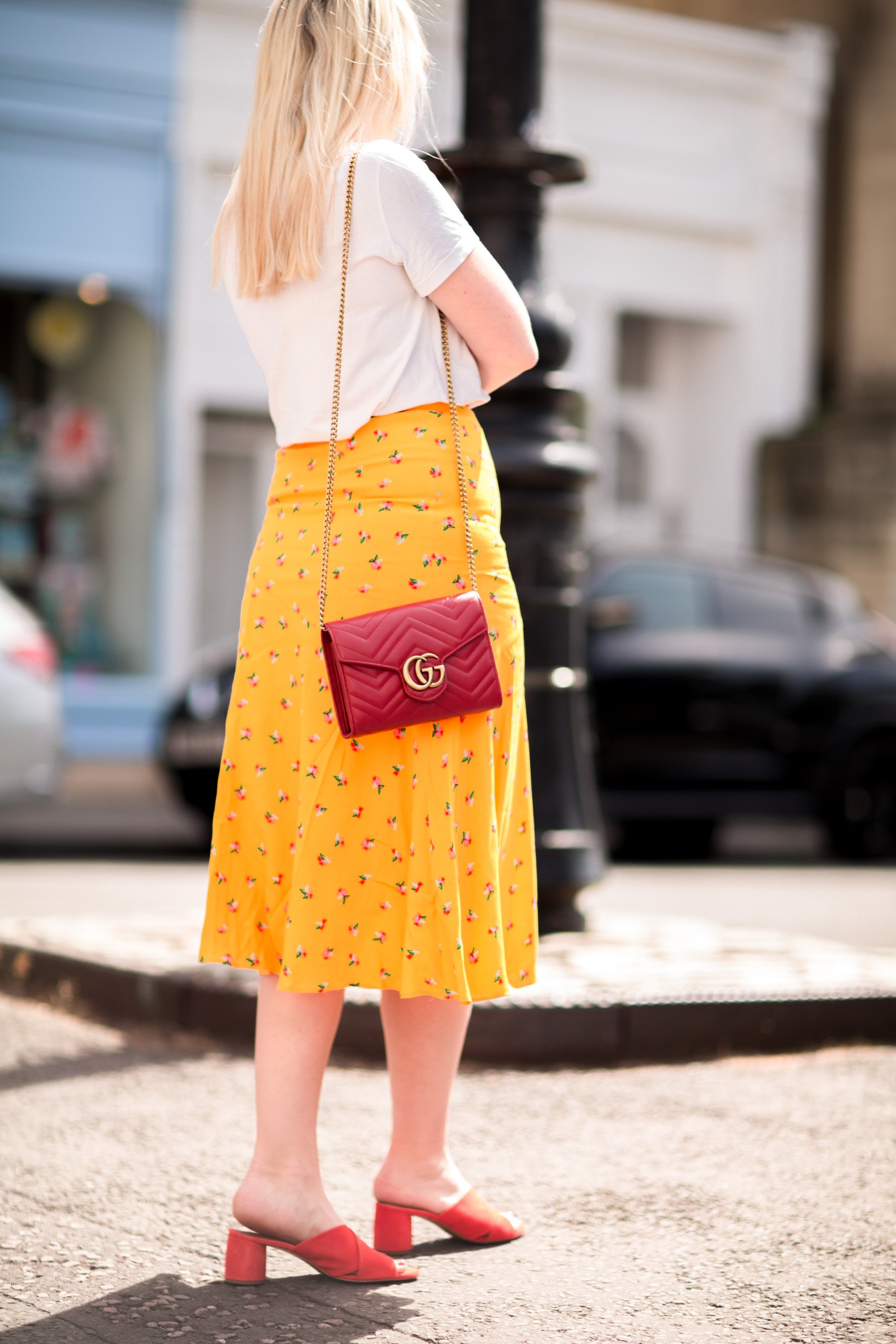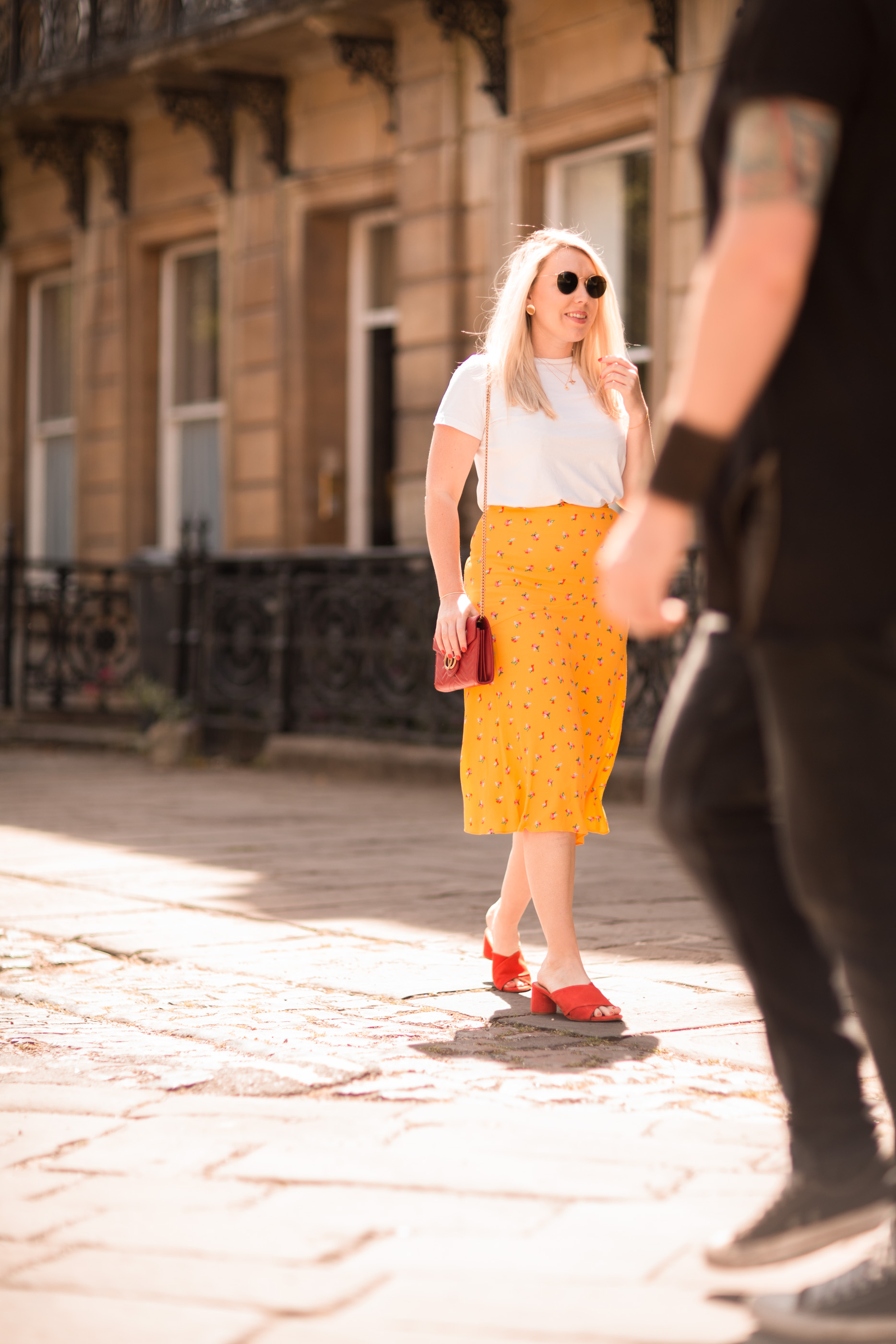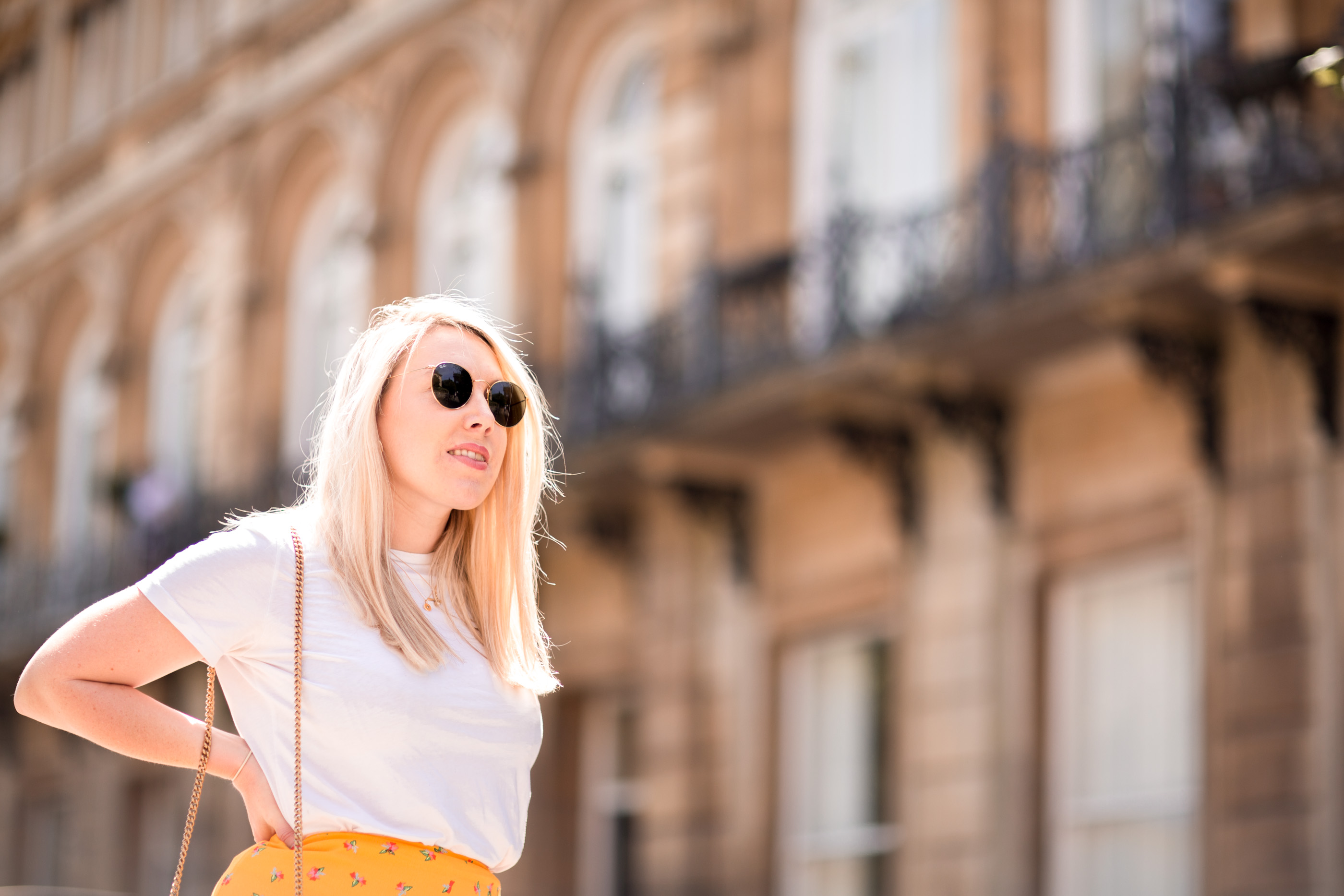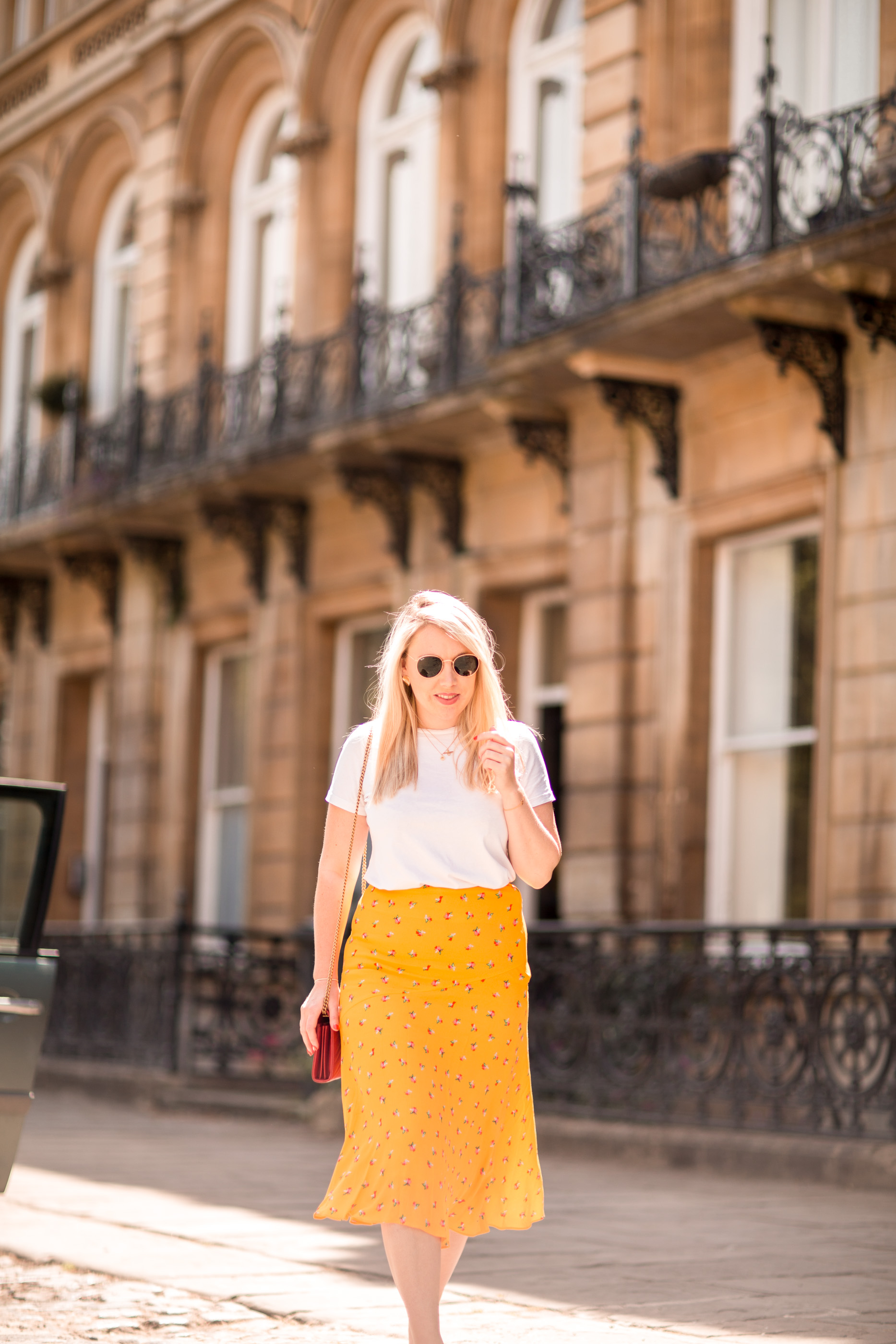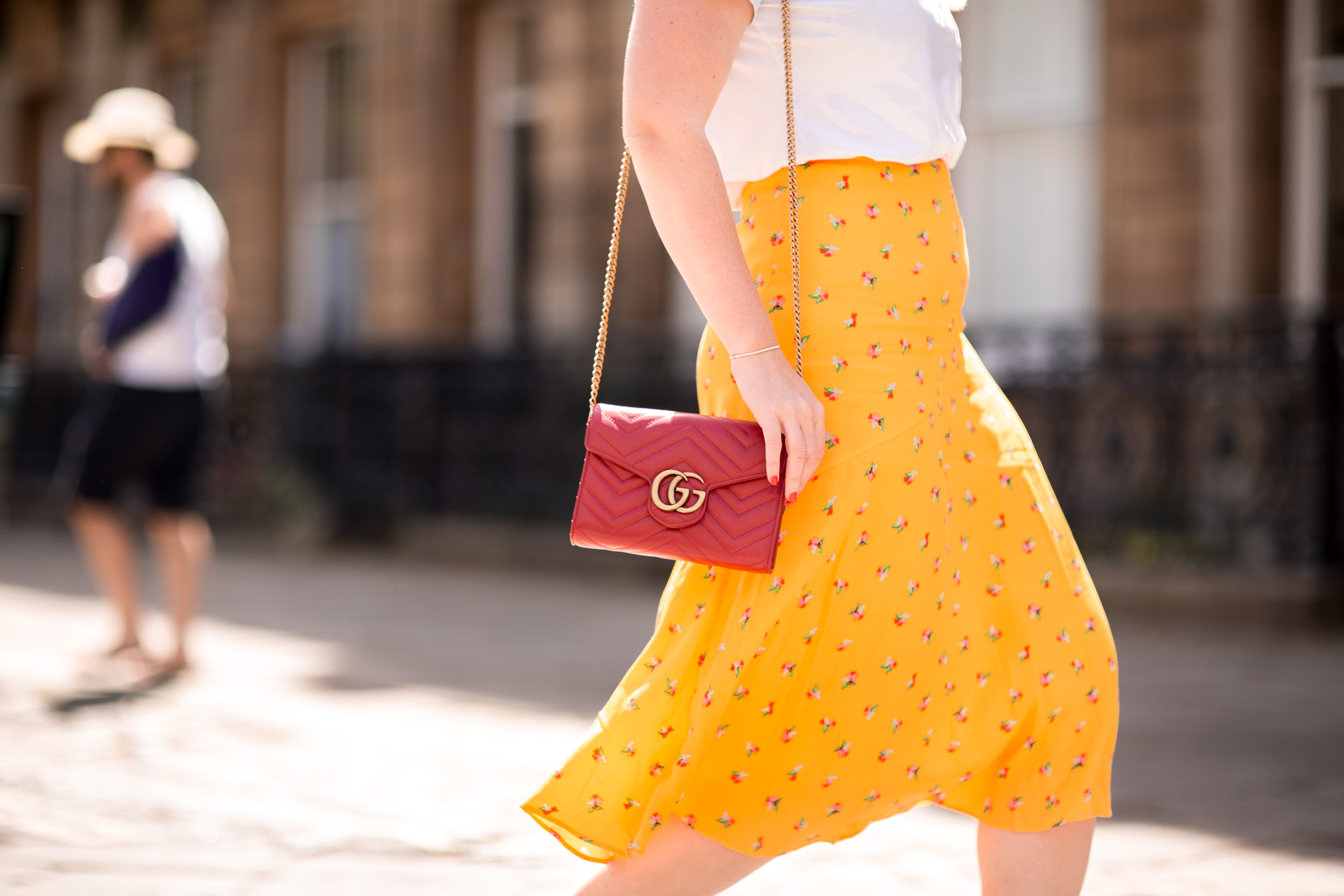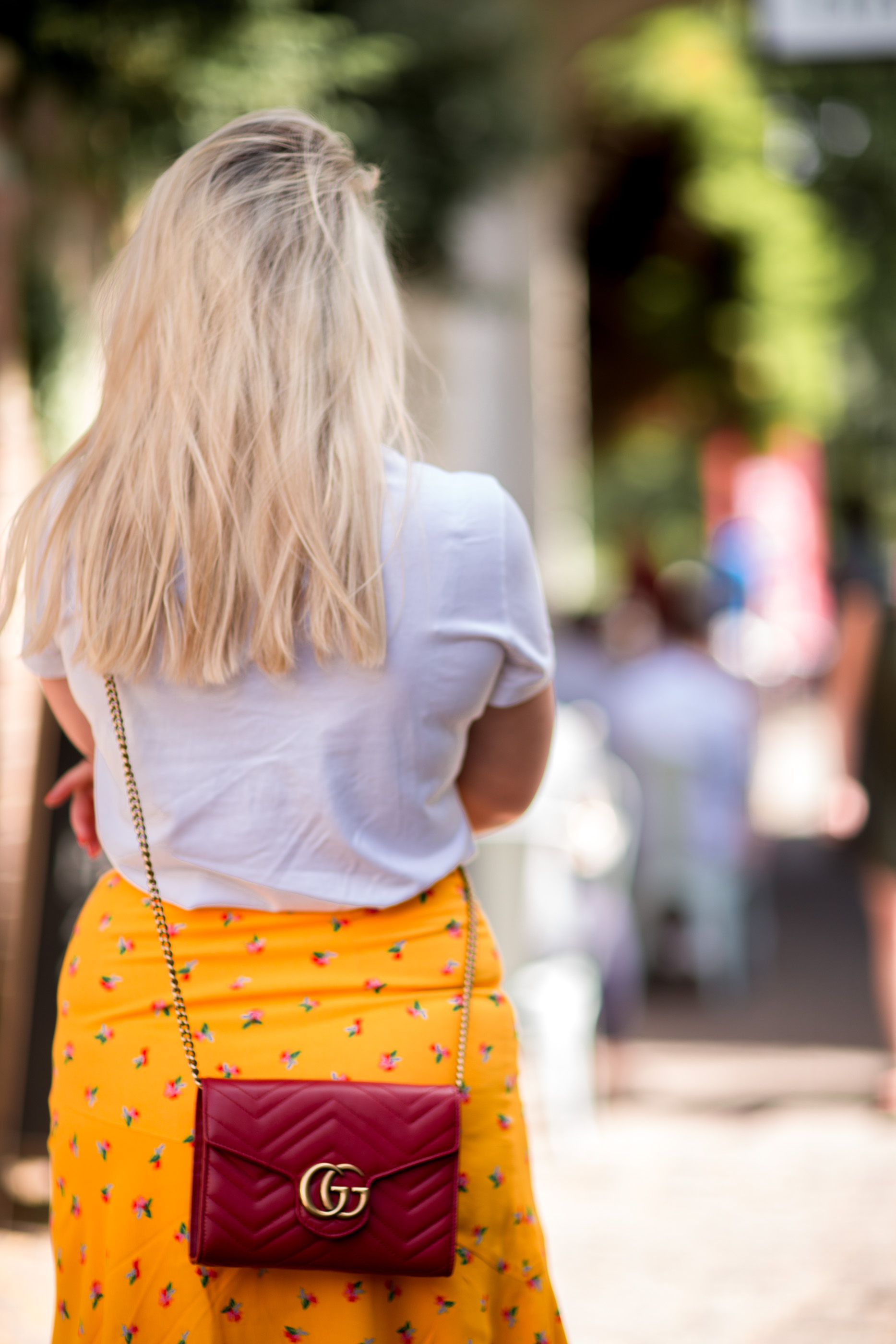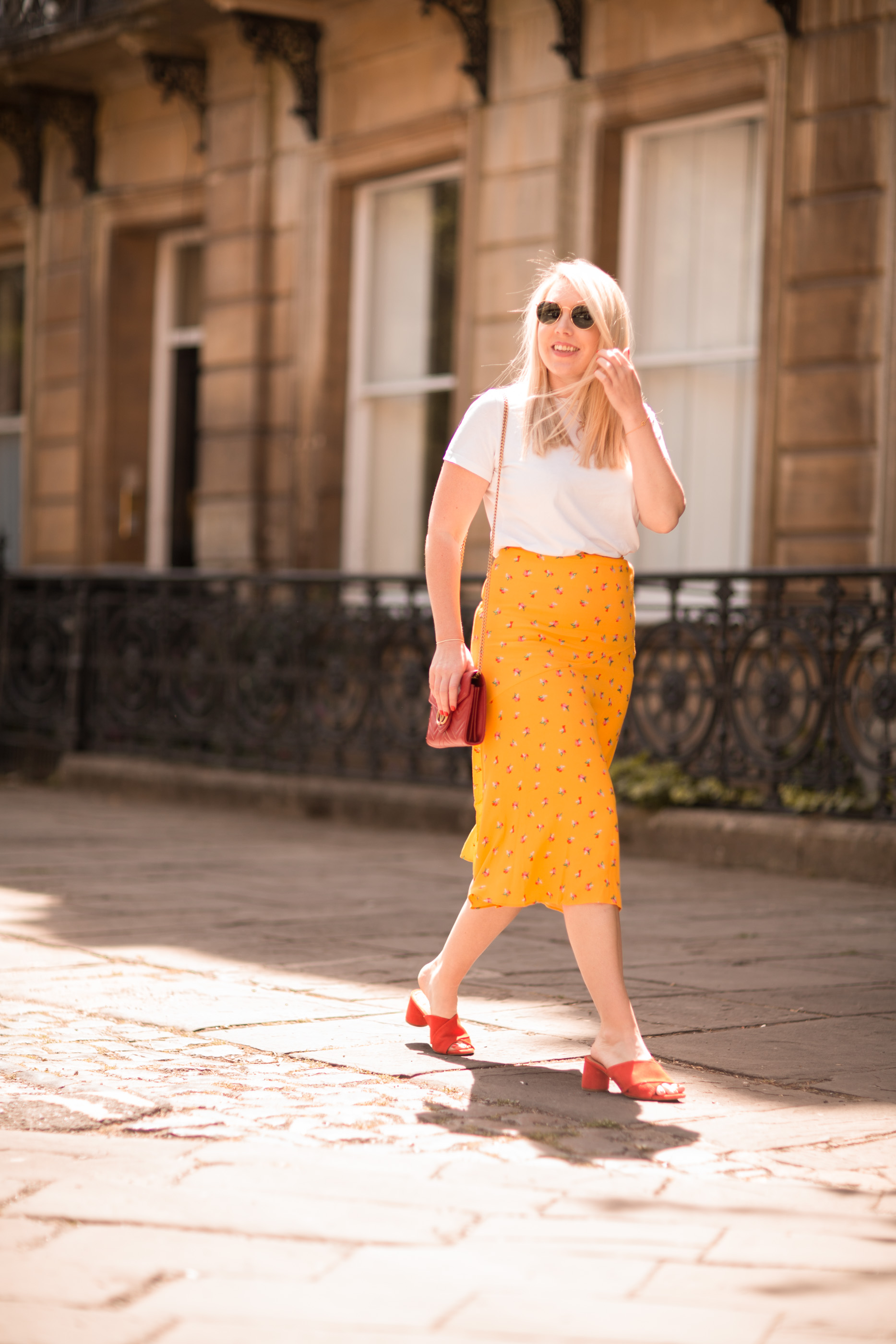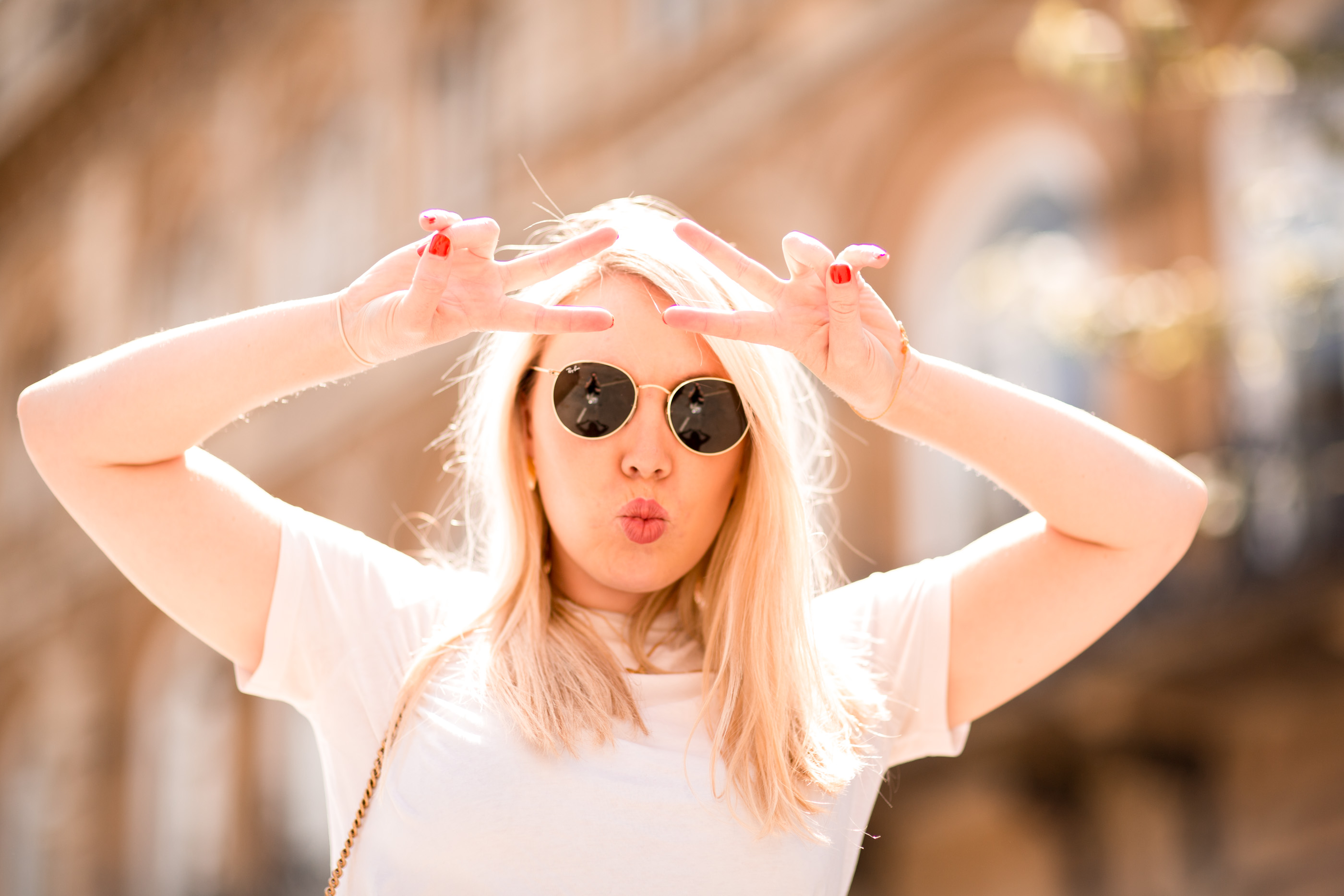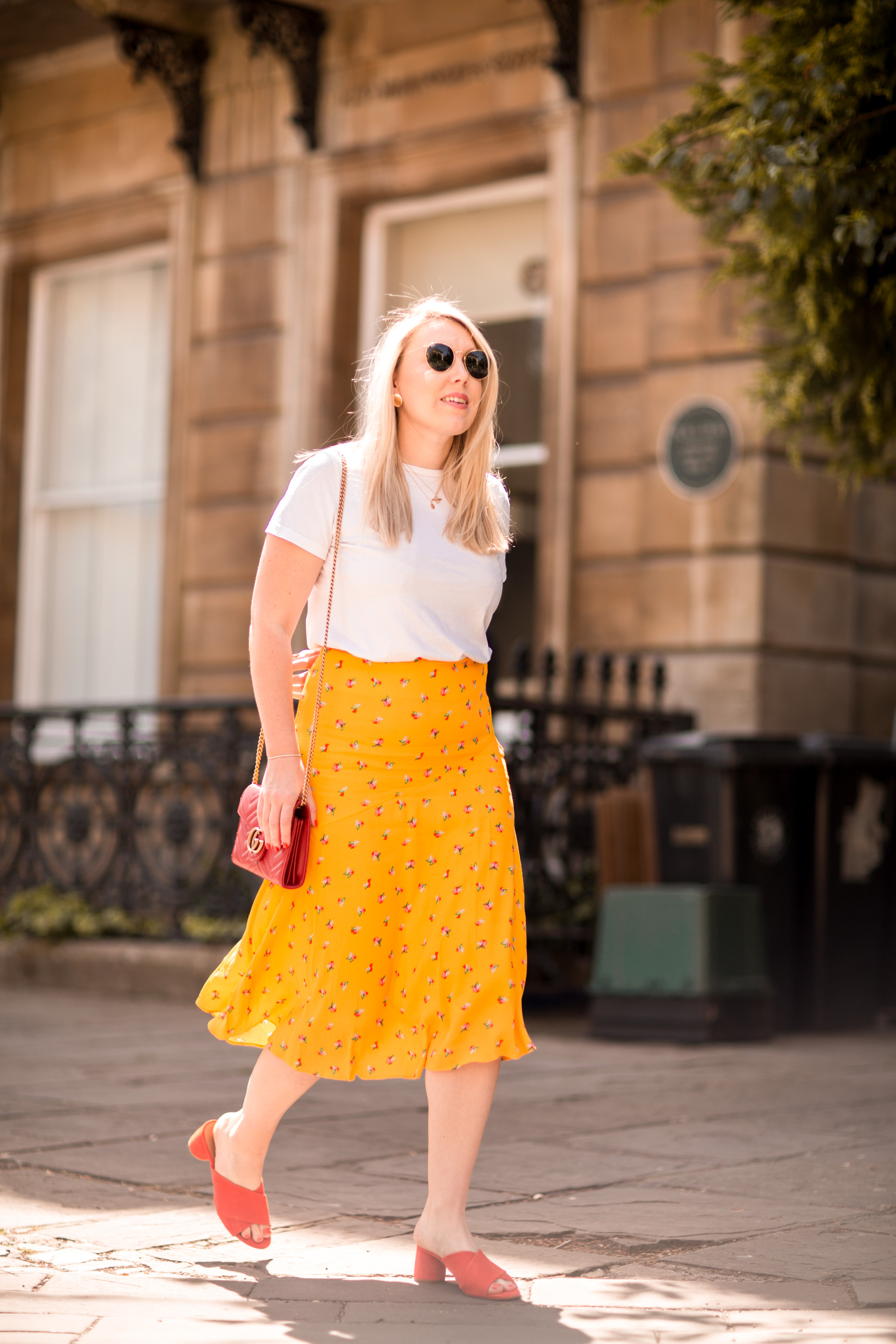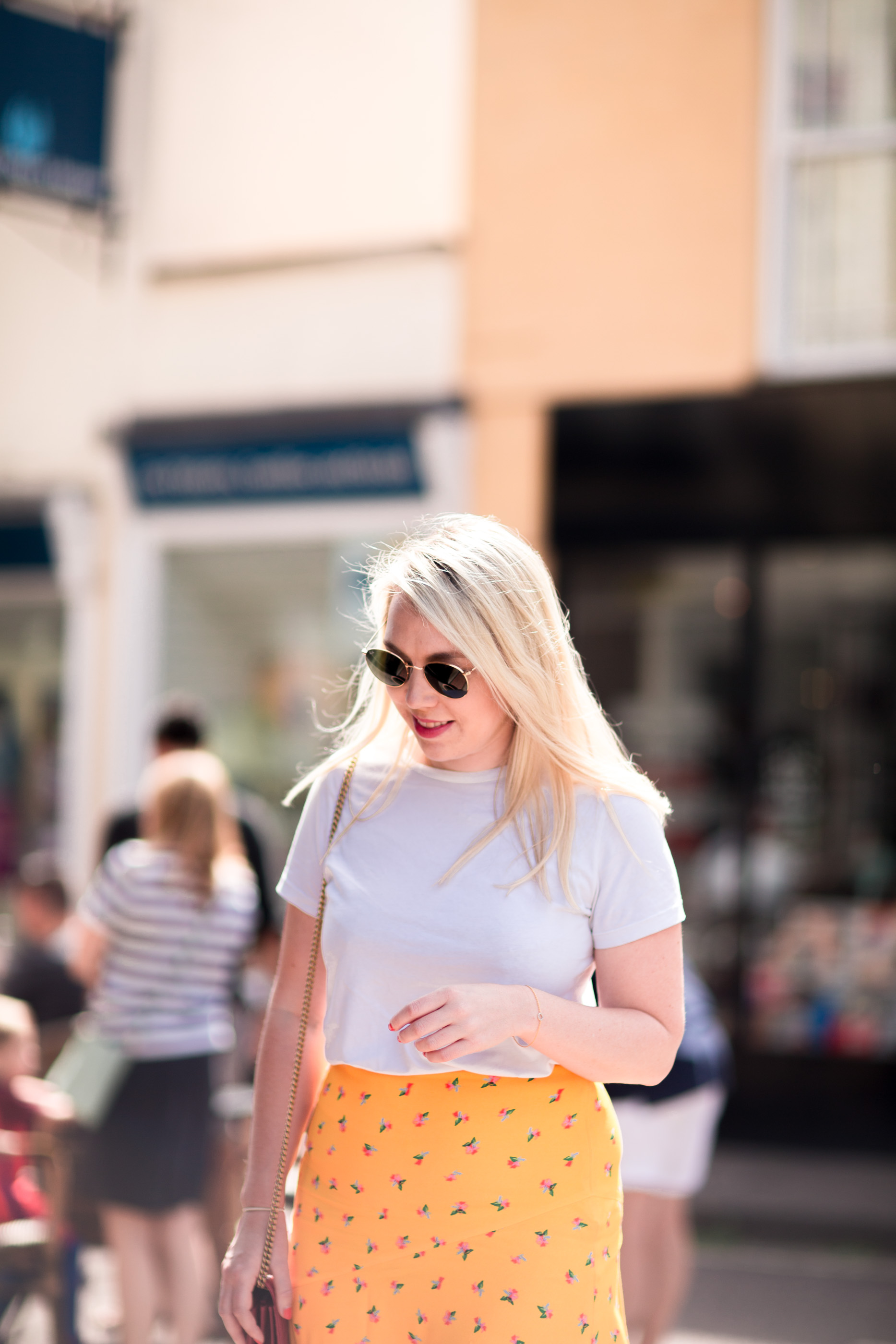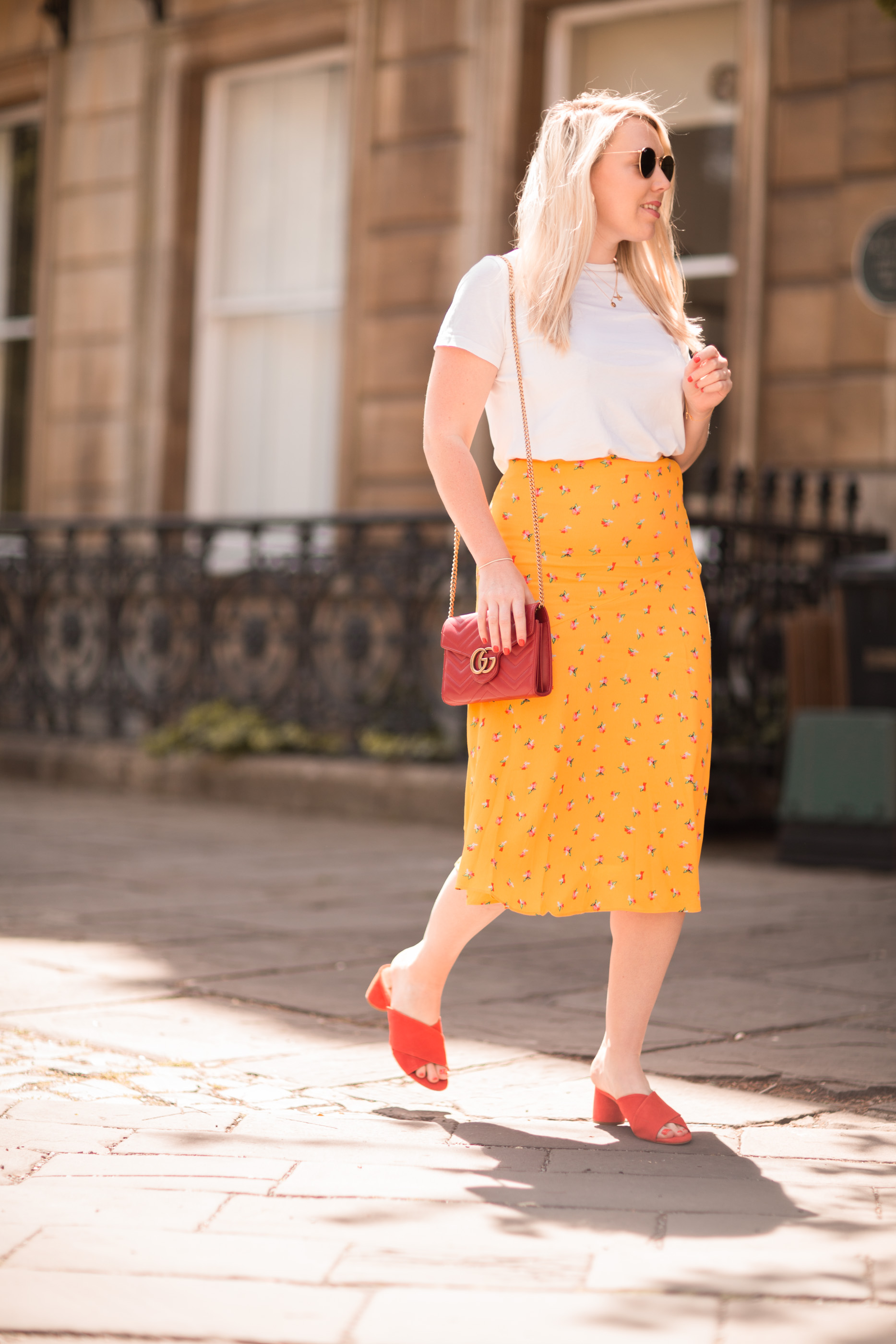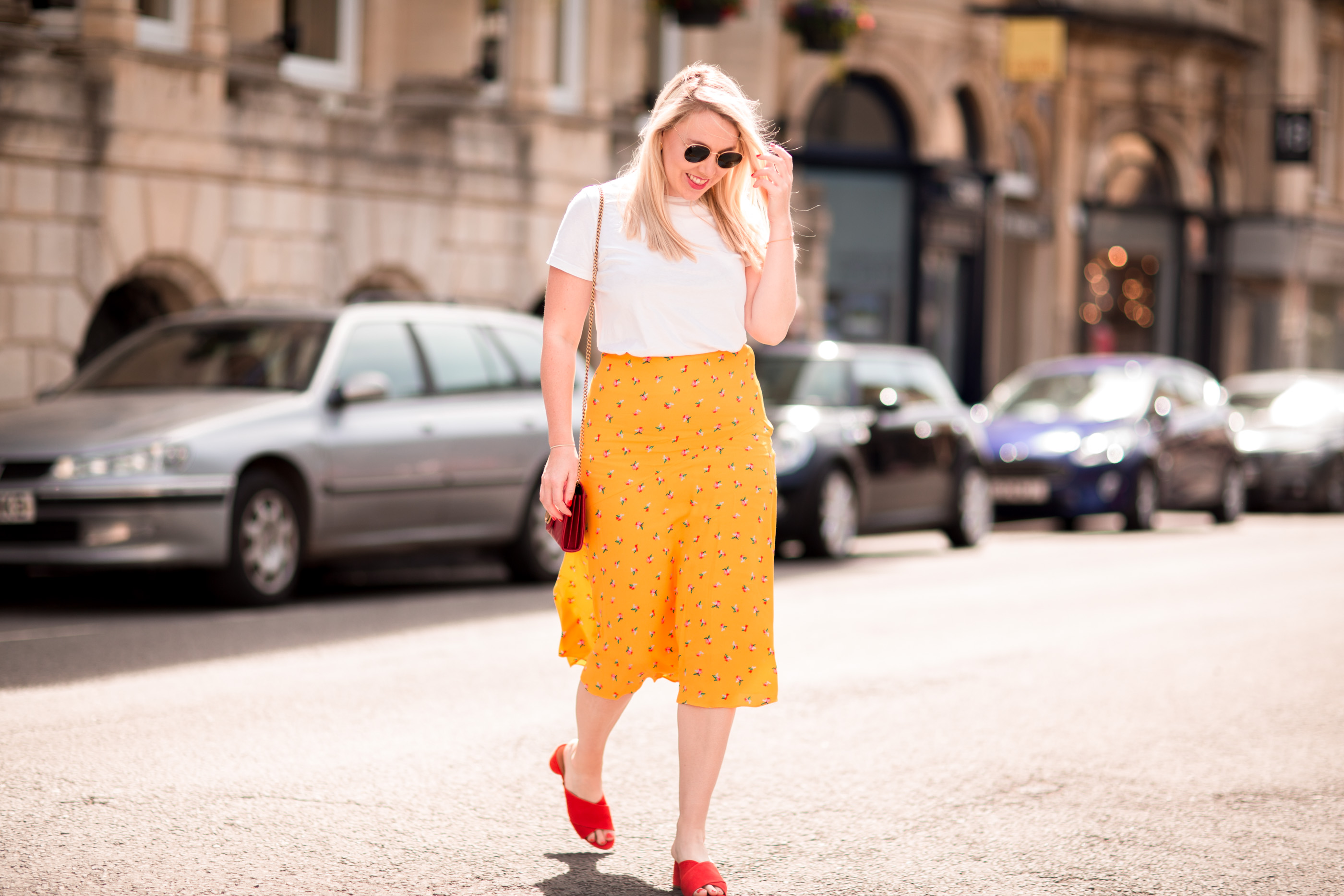 ---
SHOP MY OUTFIT

---
I've had this And Other Stories yellow skirt and coral suede mules patiently sitting in my wardrobe for the perfect day out for a few weeks now. Sadly whenever I get something new I like to save it's first outing for something special or at least for an occasion that is in someway meaningful (even better if I can shoot it too).
Yesterday Jase and I pottered into Clifton Village for the first time in what felt like ages, we visited all our usual spots and tested out the newly opened East Village cafe for brunch and iced coffee. The avocado on toast was so on point that it's fast become my new favourite brunch spot in Bristol. You see an avocado toast, is much like a bloody mary, you can put the ingredients together and achieve a very basic result, or you can spend a little time adding some secret ingredients, thinking about the presentation and working that little bit harder on producing something great … and in those instances you end up with something special and super delicious, rather than basic and bland. East Village cafe clearly know their avocado on toasts and this one was one of the best i've EVER had. Yes guys, best EVER (and i've had my fair share).
Anyway, aside from the remarkable breakfast experience, the skirt got debuted and actually got a few compliments as we were walking about. The thing with yellow is it stands out, people notice it, and if you're wearing something that's the perfect match for you, you'll wear it with confidence and shine too! I also stand by when you're wearing yellow you can't help but feel happier, theres something so mood boosting about the colour.
I teamed my skirt with a simple white tee, for me when I'm wearing a skirt like this, it's the skirt that's making the statements so I always like to leave my top very simple and usually understated. My mules matched like perfection (pulling out the coral pattern in the skirt) and for a first outing were incredibly comfortable. I think i'll now be living in these for the rest of summer. I finished off the look with my red Gucci bag which whilst technically clashed with the coral, from afar you'd never know and It wouldn't be me if it was a perfect colour coordination anyway.
–
Et Voila, a summery skirt for the ultimate summer day out. The key to wearing yellow, is to wear it with pride.