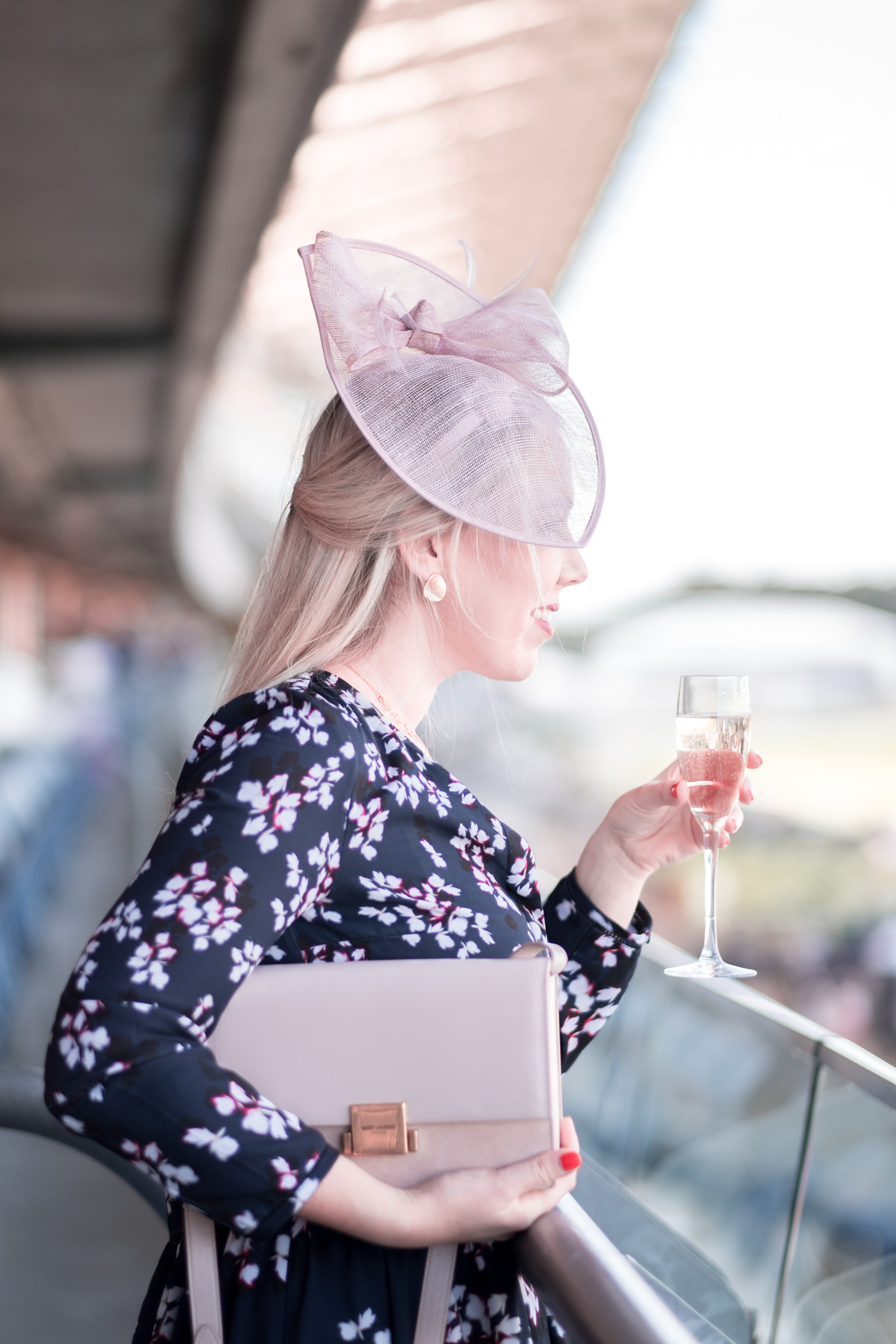 ---
ROYAL ASCOT
Style 101: Occasion Wear Dressing This Summer
---
There's one thing I love about British Summer time, and its the quintessentially British events that fill your social calendar. Wimbledon, House Festival, PGA Golf, The Polo and of course Ascot are all events that I look forward to each season and events that get us Brits seeking those perfect summer frocks and fancy fascinators to sport for the occasion.
With Royal Ascot in full swing, I thought I'd share not only my own look from my day there on Thursday but also a few style tips, it's fair to say that dressing for this event in particular can be a tiny bit tricky.
With such specific restrictions on what you can and can't wear you can find yourself stuck to get that perfect look. I've been going to Ascot for many years both with friends for a chilled out weekend at the races, and with work where it's slightly more on the fancier end in the Royal Enclosure or like my trip Thursday in a box. Whatever ticket you have, the dress code might slightly change so it's always good to check the official website to know exactly what the enclosure you're in requires – naturally the royal enclosure is the most strict with bare shoulders, trouser or skirt lengths and jumpsuits all being tightly monitored. Plus of course there's the hat requirements …
---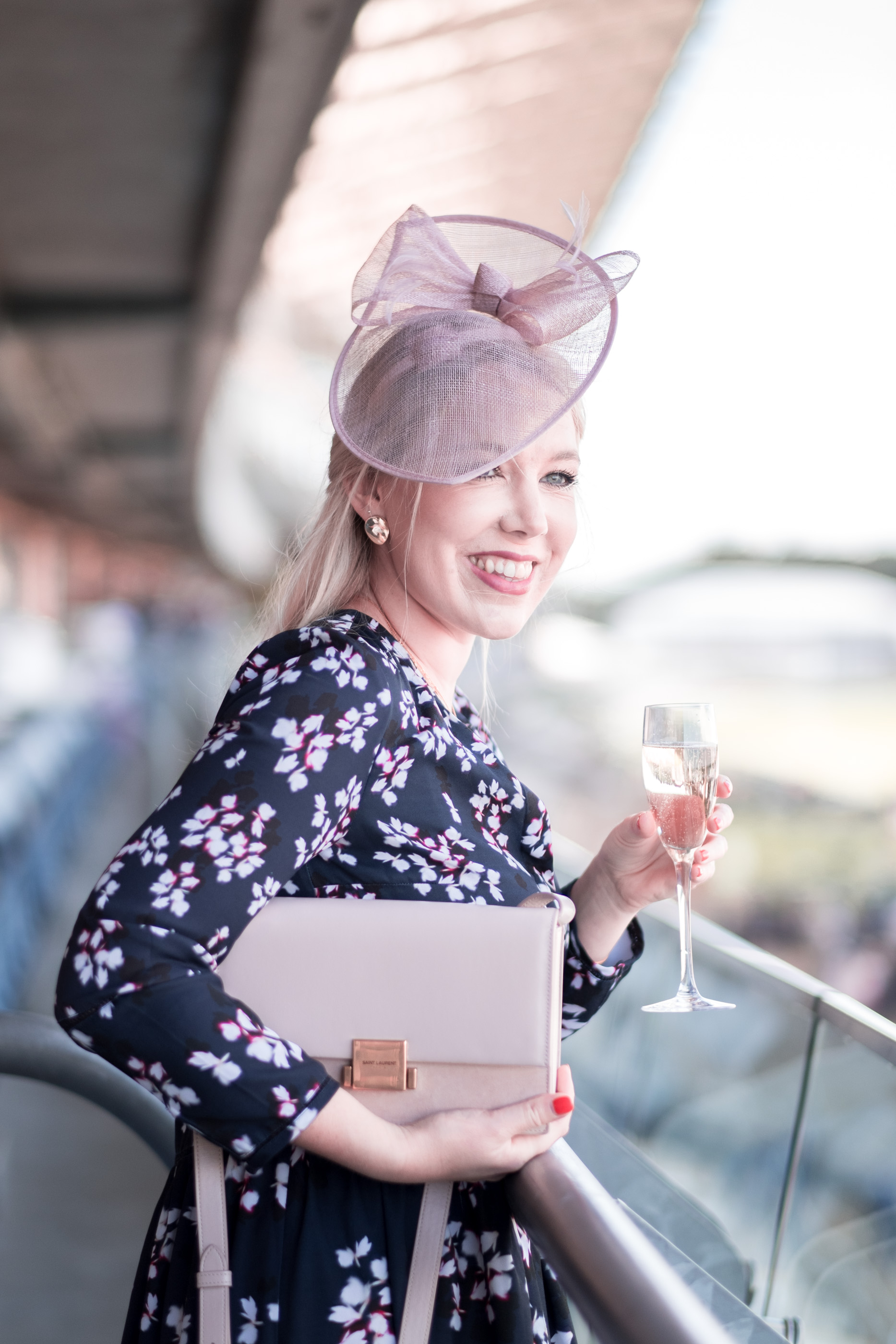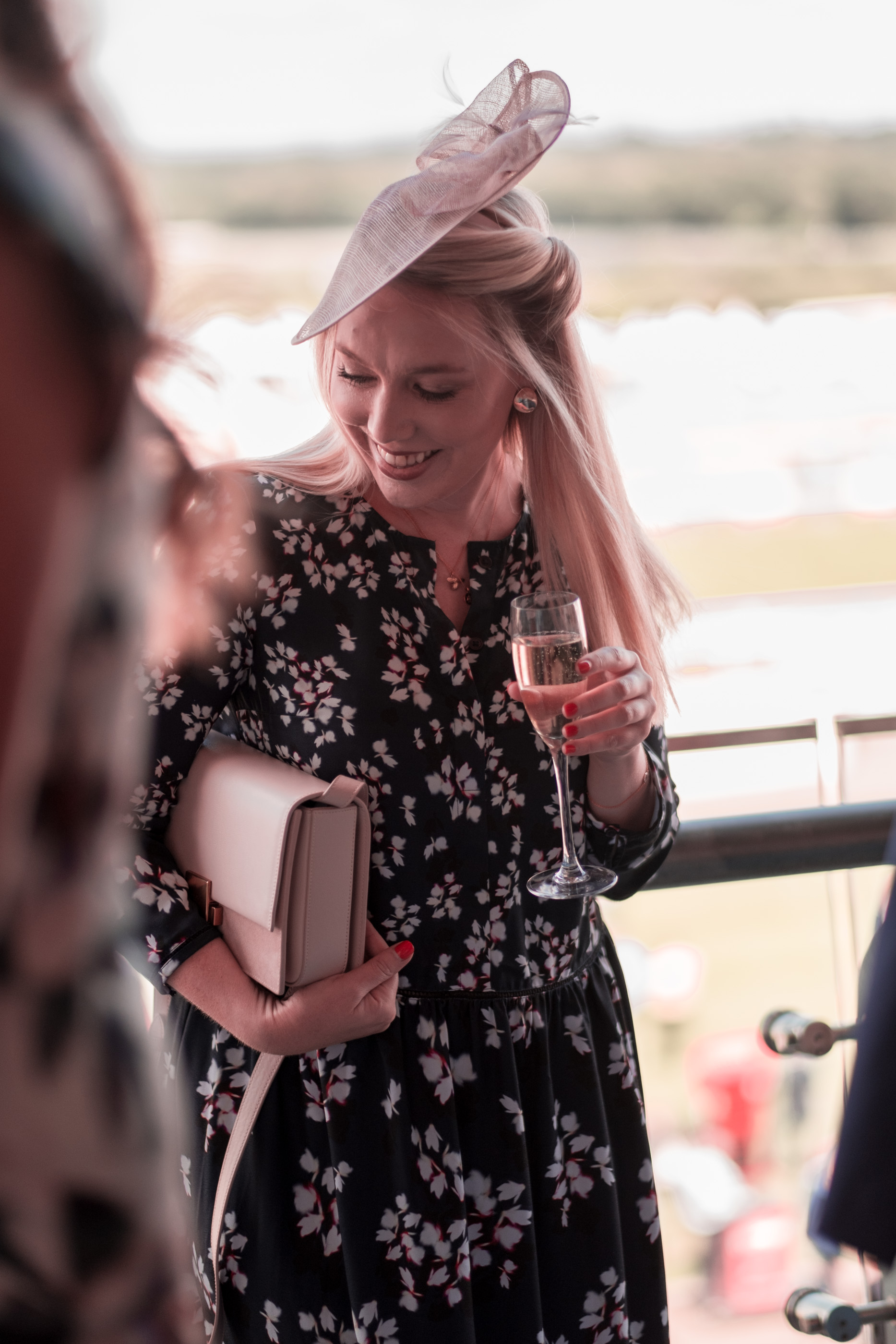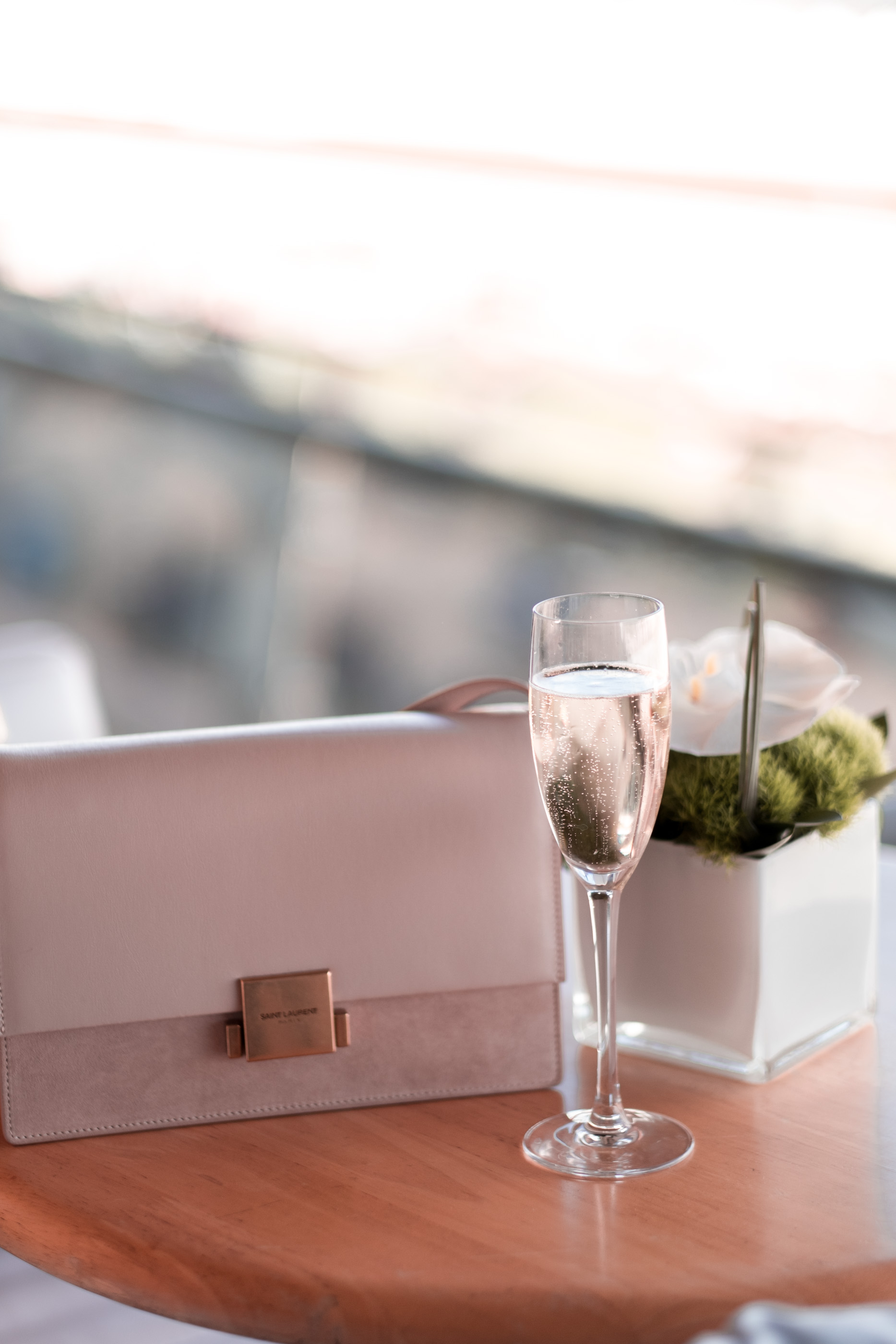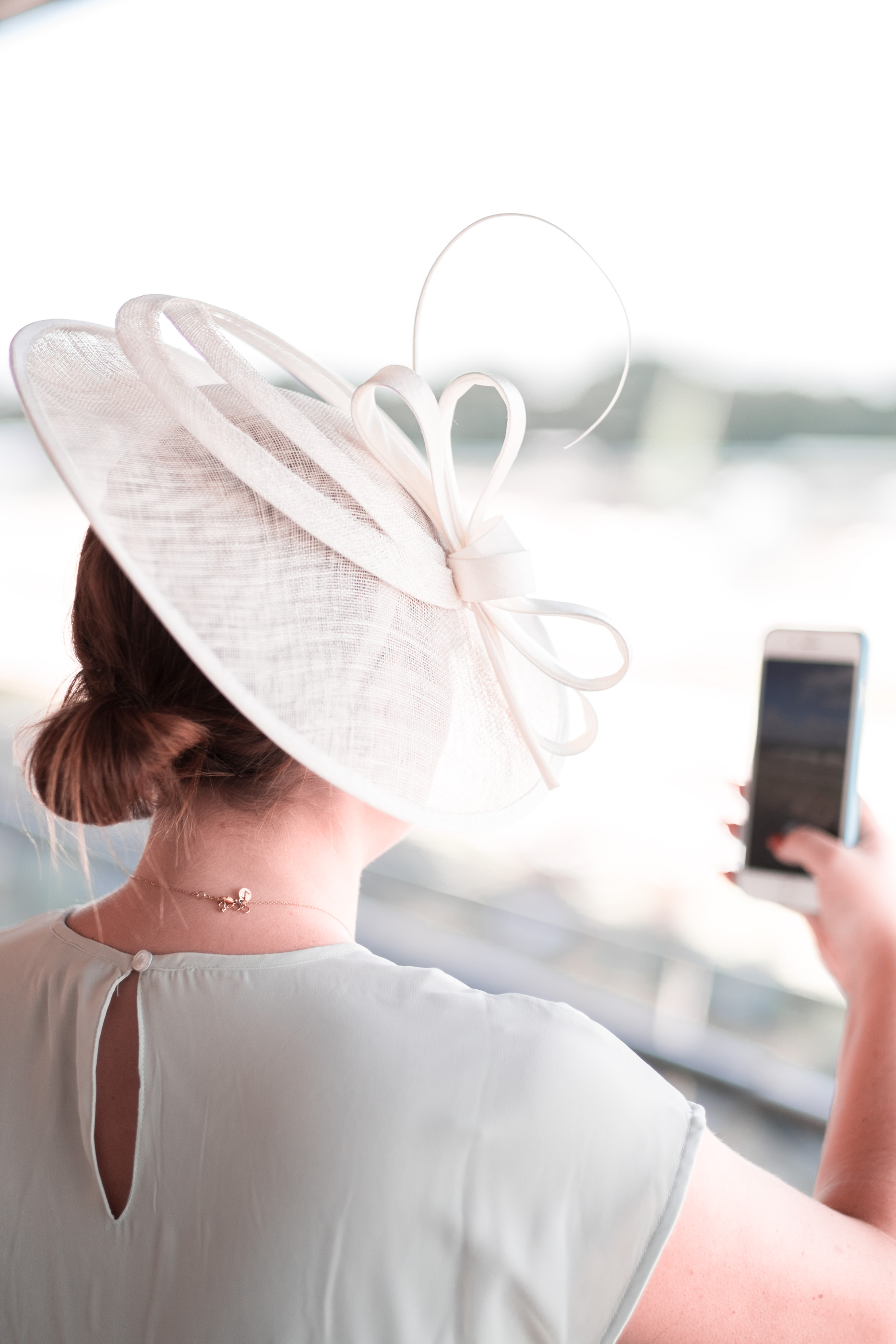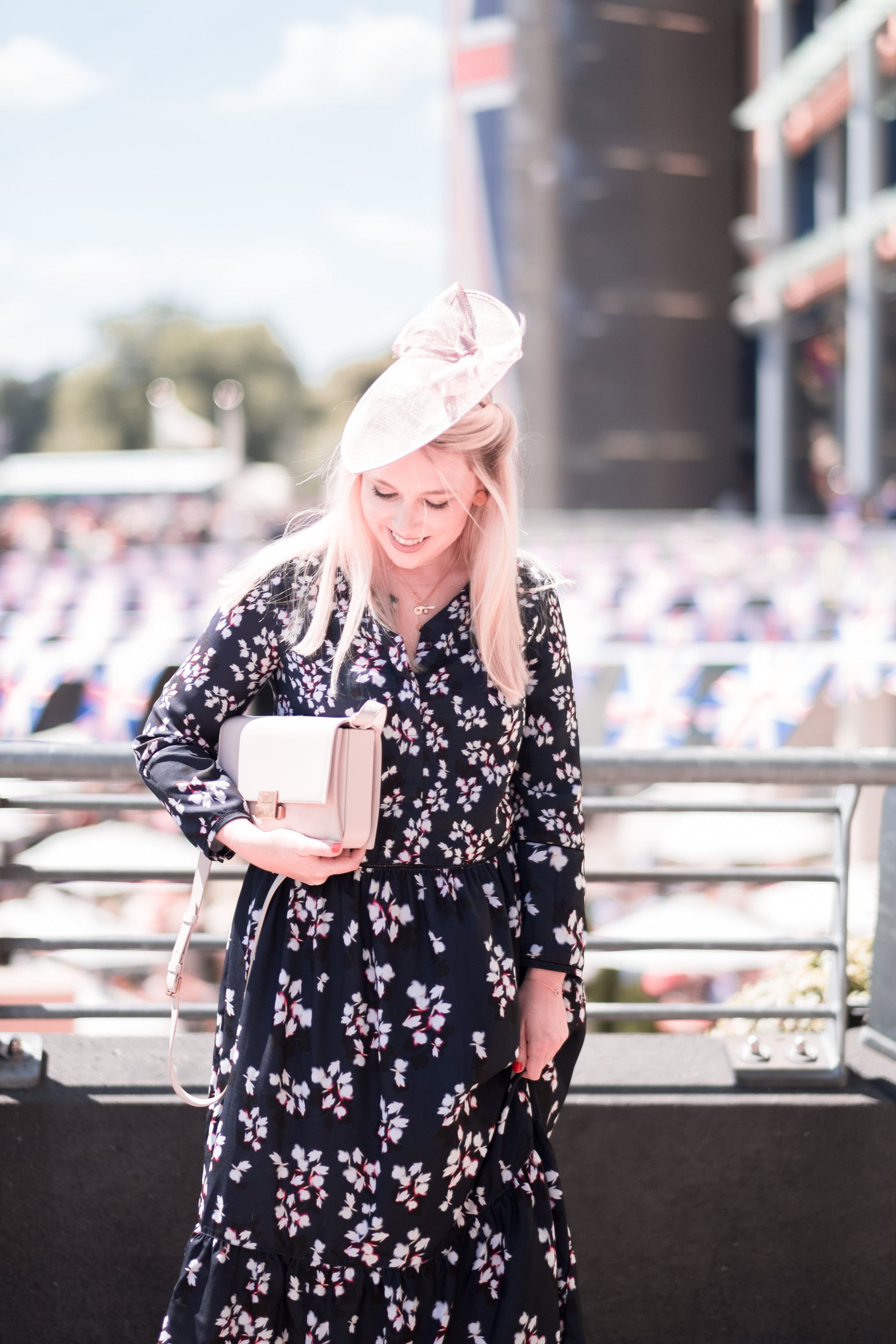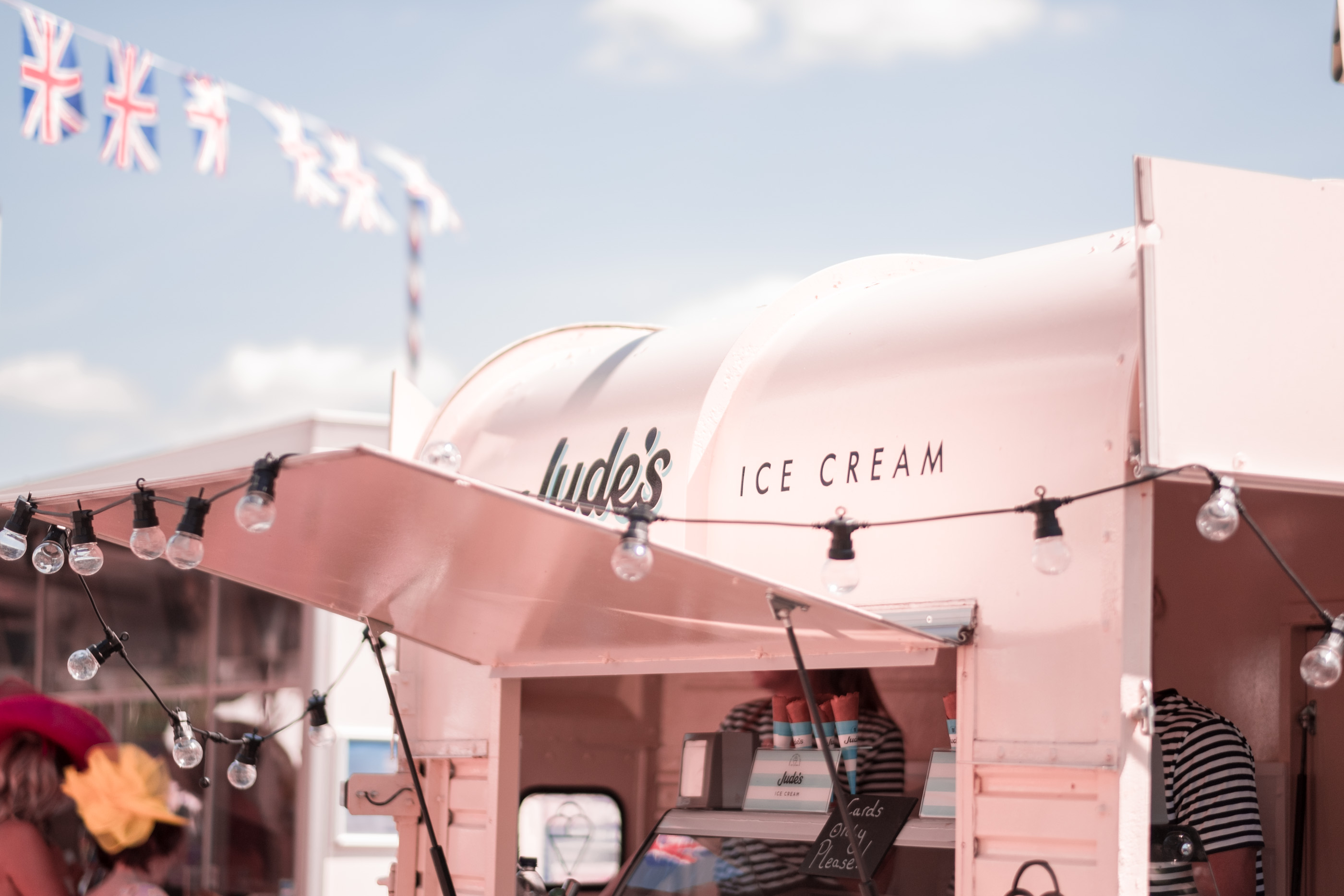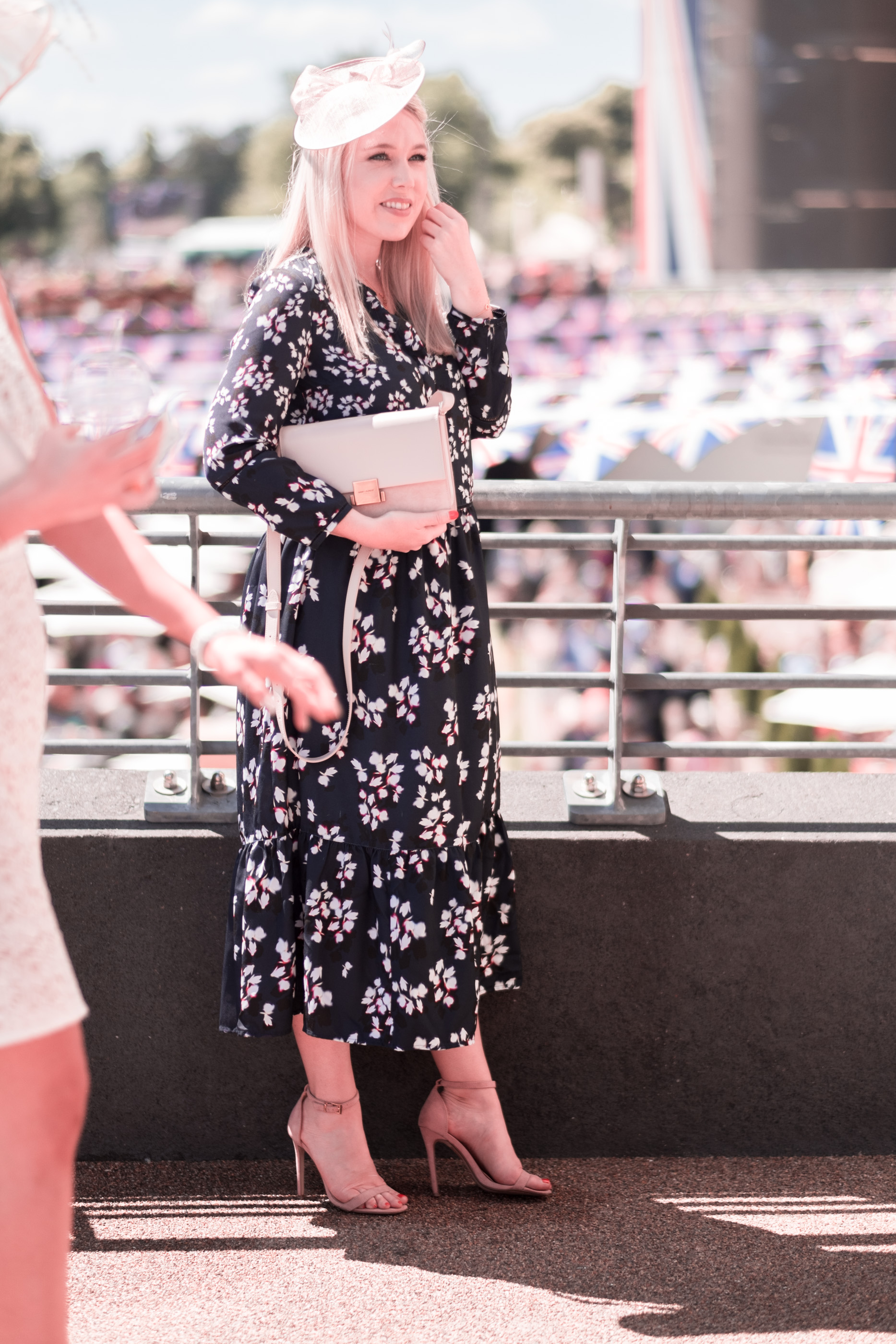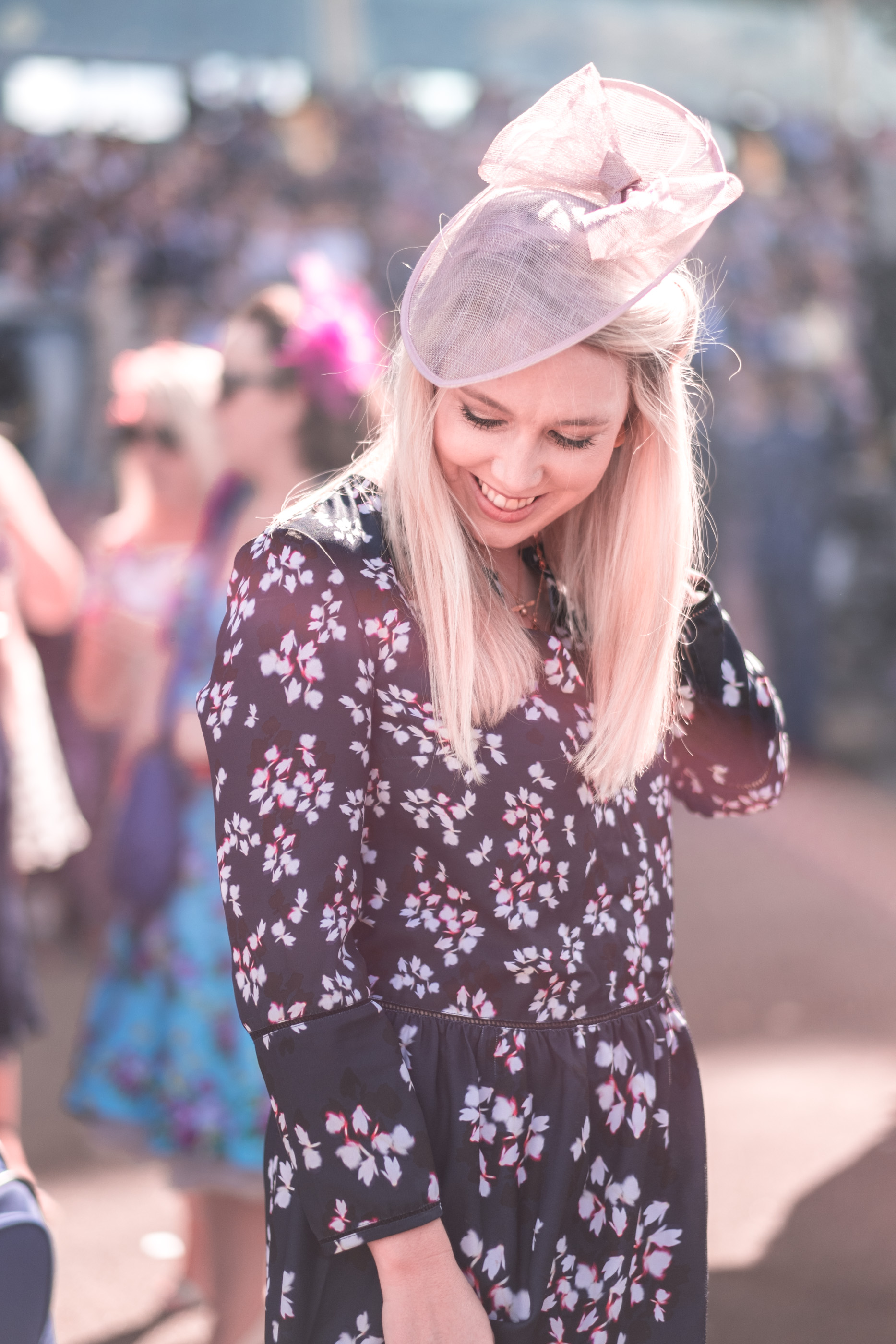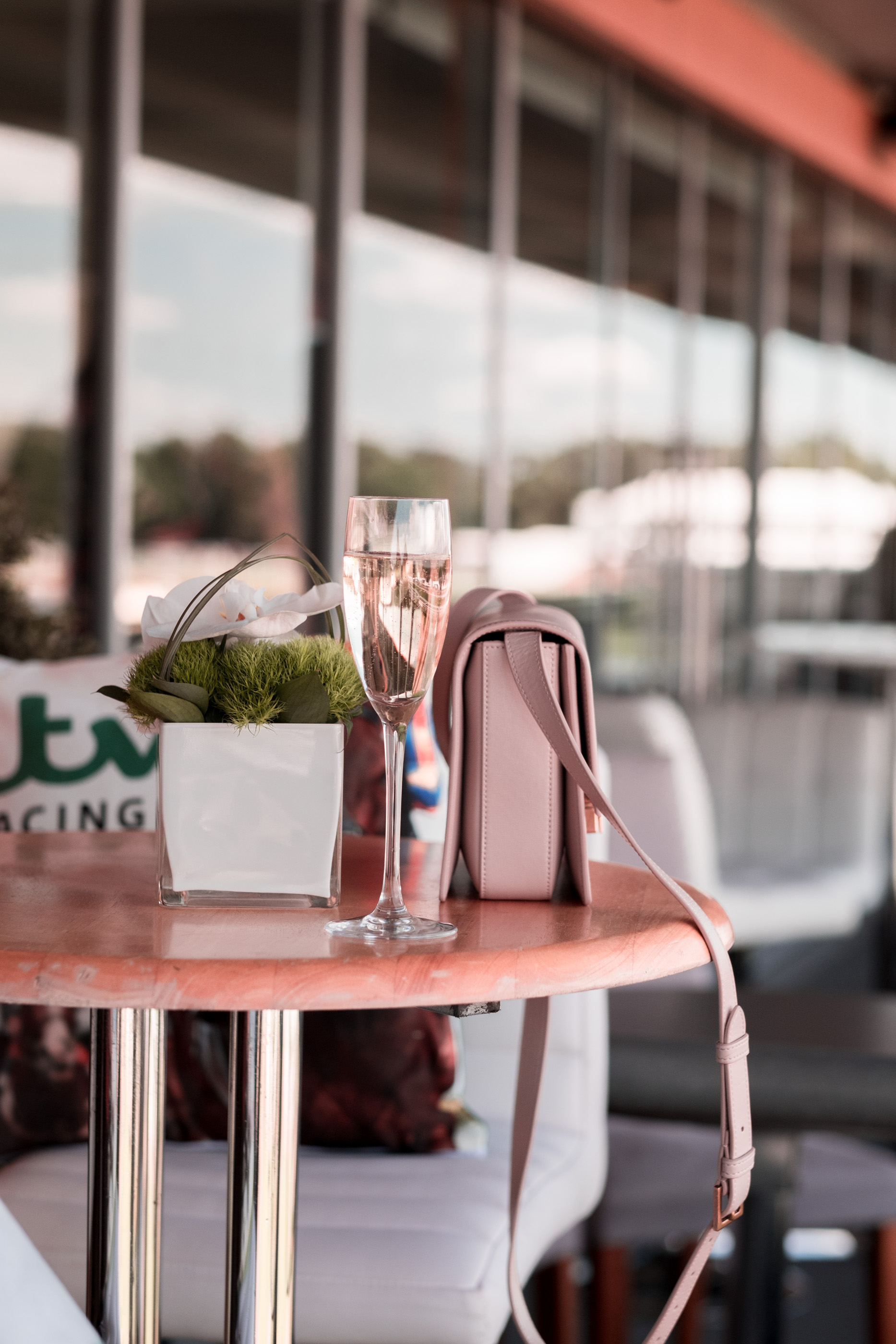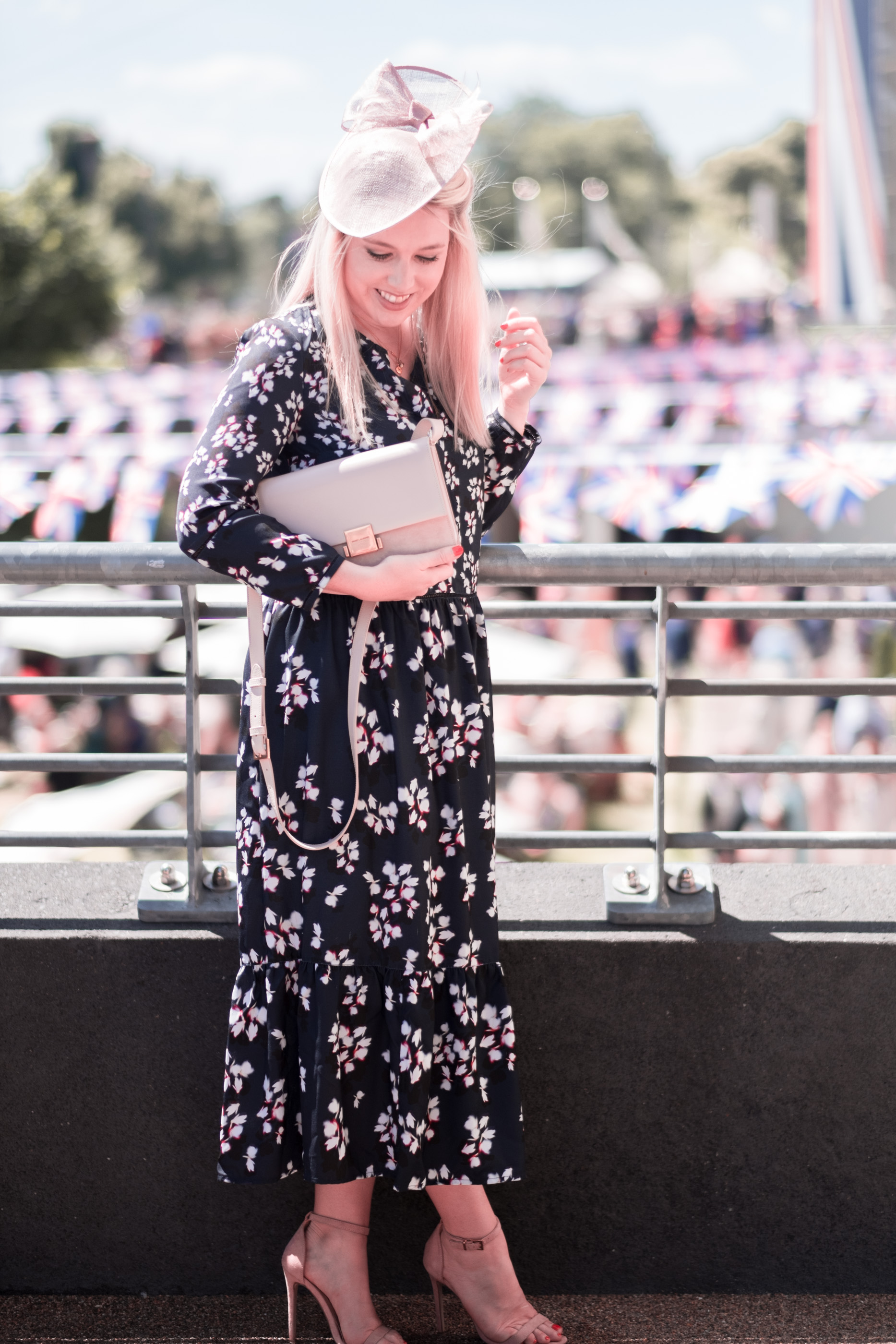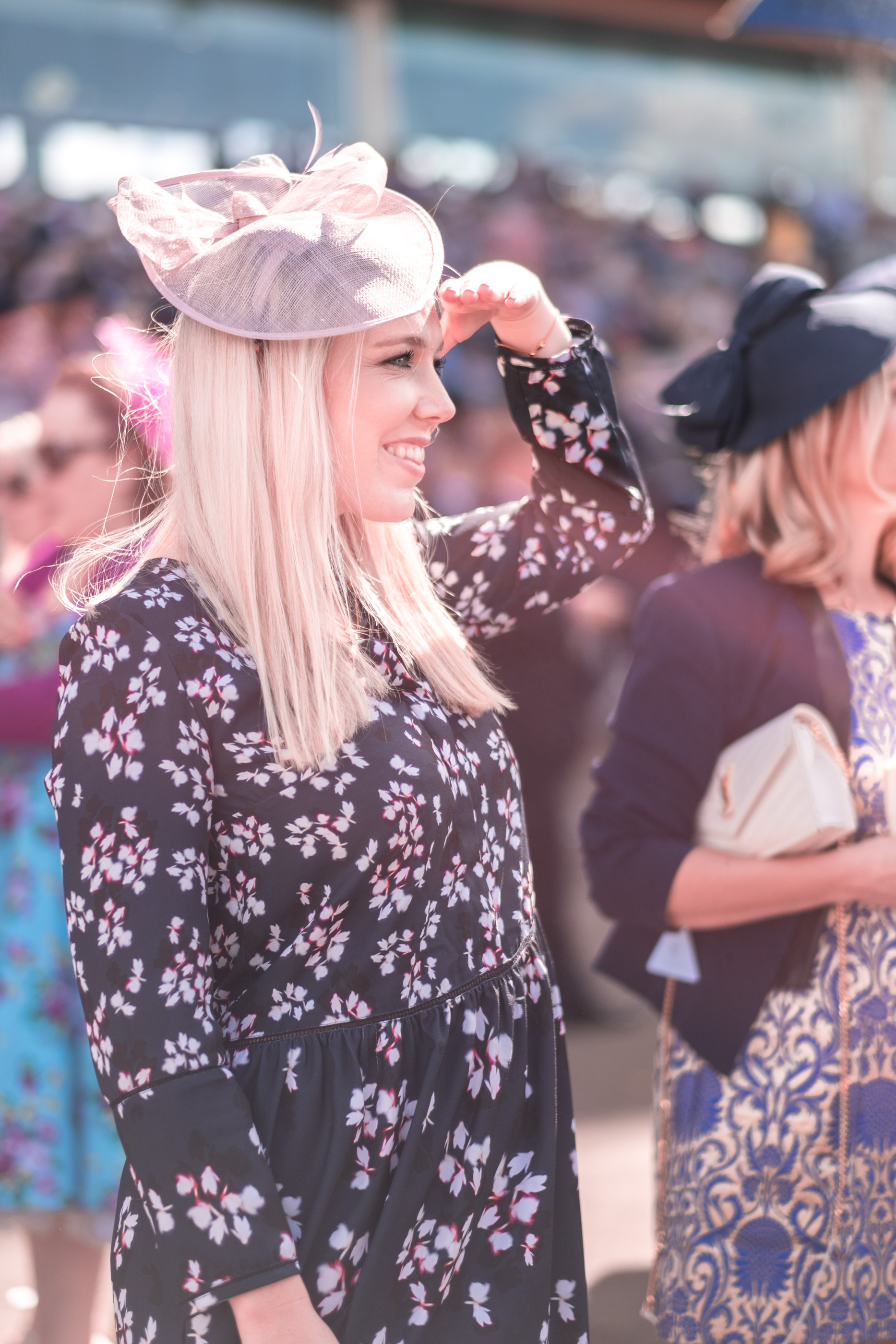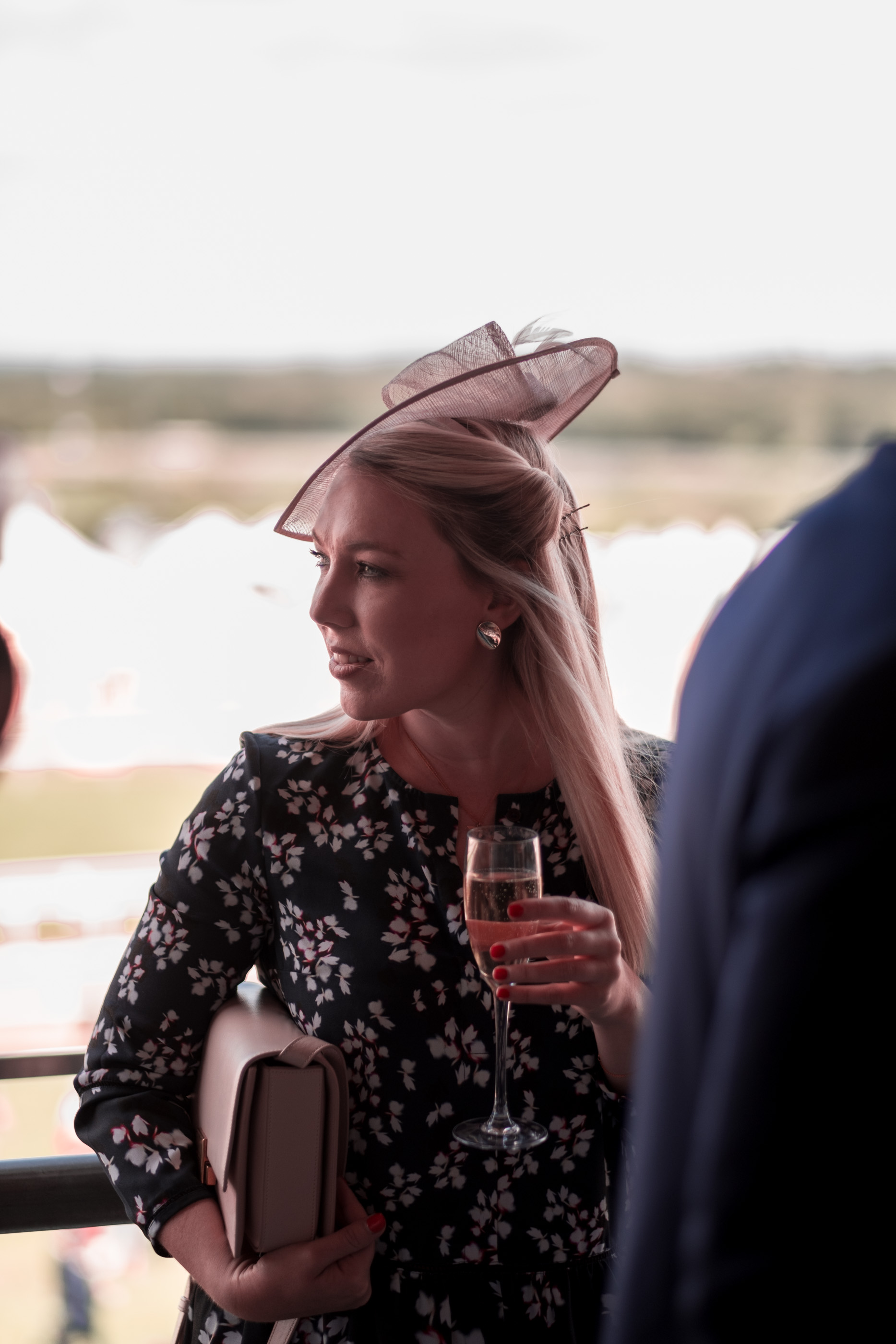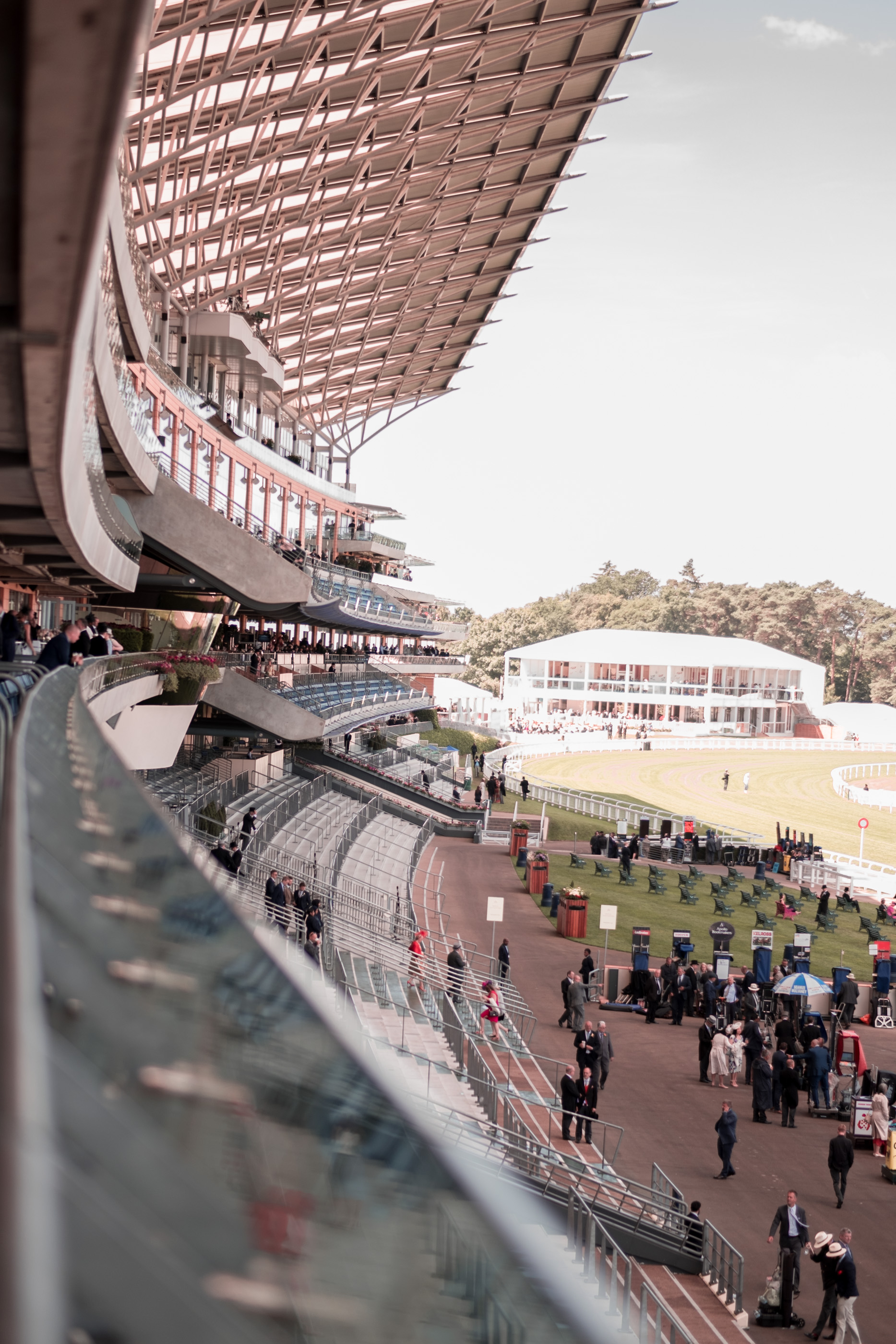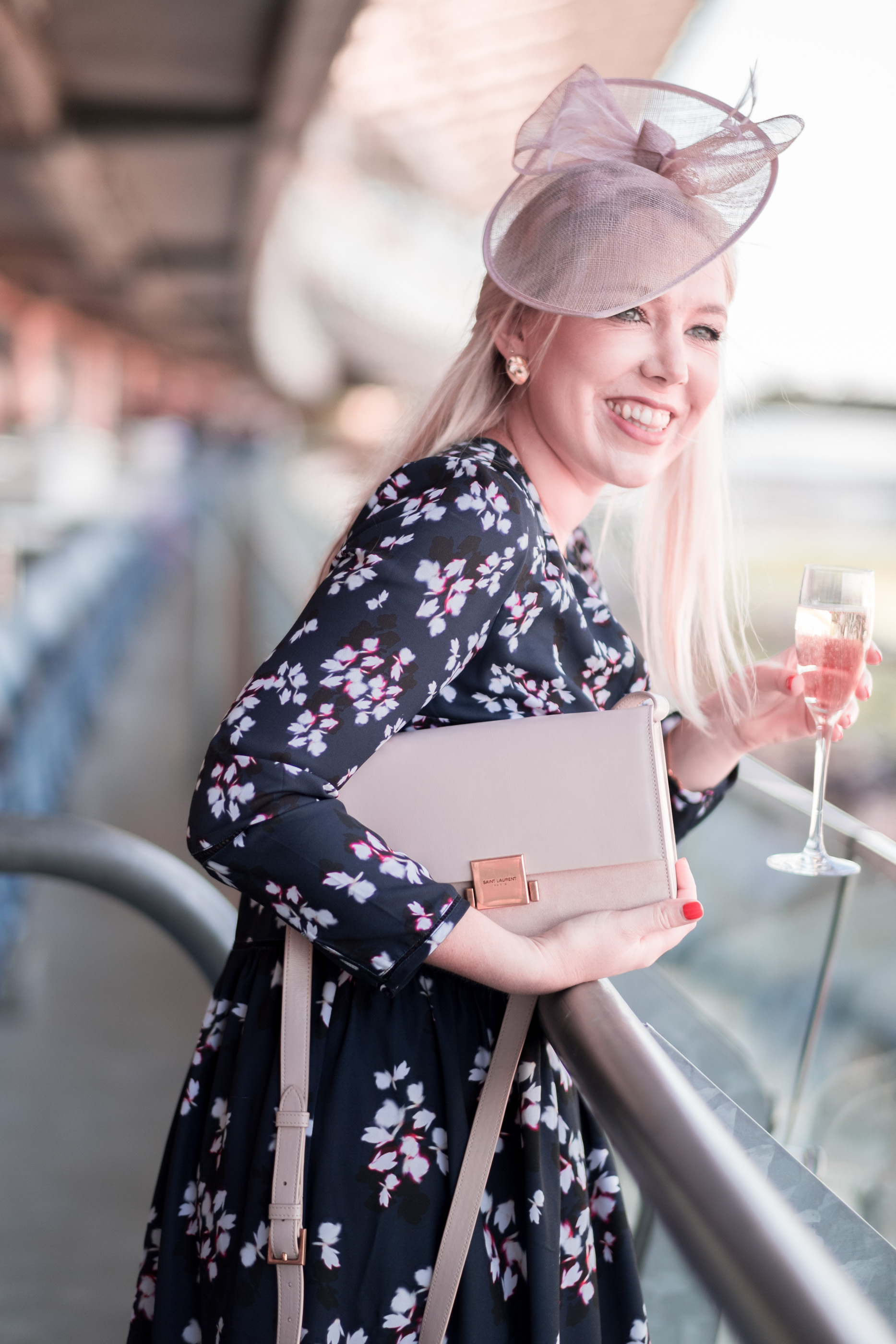 ---
SHOP MY ASCOT EDIT

---
It can be a minefield to say the least but generally speaking I have a few rules I style by that always do me well. I almost always look for a dress with a covered shoulder (or at least a thick strap if not), that hangs just below the knee and most importantly something that I am comfortable in. For most people you're out in the sunshine from 11am to 6pm and so wearing something that fits properly, is breathable and that you feel comfortable in is super critical.
I'm not one to wear something fitted or too short anyway, but I always love women dressed in the sightly more bohemian style of dress and I always look to channel that vibe myself – i've shared my top picks above if you're in need of an occasion wear dress! If you're investing in a dress, make sure it's something you'd love to wear again. The dress I wore this week was actually an old French Connection number I got for my friends wedding two years ago, I love it so much and it always gets so many compliments it was a worthy investment.
When it comes to comfort, the same goes for footwear. I've made a mistake with my shoes many times, whilst those beautiful stilettos might look great when you're getting ready, you'll be on your feet most the day even if you are in the Royal Enclosure and the walk from the station is infamous for it's climb, so I'd always opt for your comfiest shoes because there's nothing worse than not enjoying yourself because your feet are in agony (block heels are a good idea). Packing flats as a back up is a gem – I ended up switching into mine halfway through the day.
And finally the hat, generally speaking the bigger the better with Ascot. Some enclosures require at least 10cm of 'base', others just specify a fascinator, either way I always find high street shops like Accessorize great if you're panicking (like I usually am). Of course loads of people have custom designed and super fancy head pieces, but actually I always find the high street versions stand up to the occasion and surprisingly you never spot anyone with your same hat. You can expect to pay anything from £30 to £300 for a fascinator so I always like to pick something I can reuse for other occasions, the one I wore this week was £39 from Accessorize and is definitely something I can re-wear for other events.
Whether it's Ascot, Wimbledon, A wedding, the Polo or any other event this summer finding the right look FOR YOU is key! For me investing in something comfortable (the right fit, if it doesn't leave you feeling great or looking your best, don't buy it), quality (the better the material the more breathable and flattering it'll be) and statement (I prefer to make the statement with my accessories – you're favourite bag or a killer fascinator can make all the difference) are the ingredients to the perfect occasion wear look.
–
Do you have any occasions to dress up this summer? I'd love to know what you'll be wearing and whether my tips have been helpful?