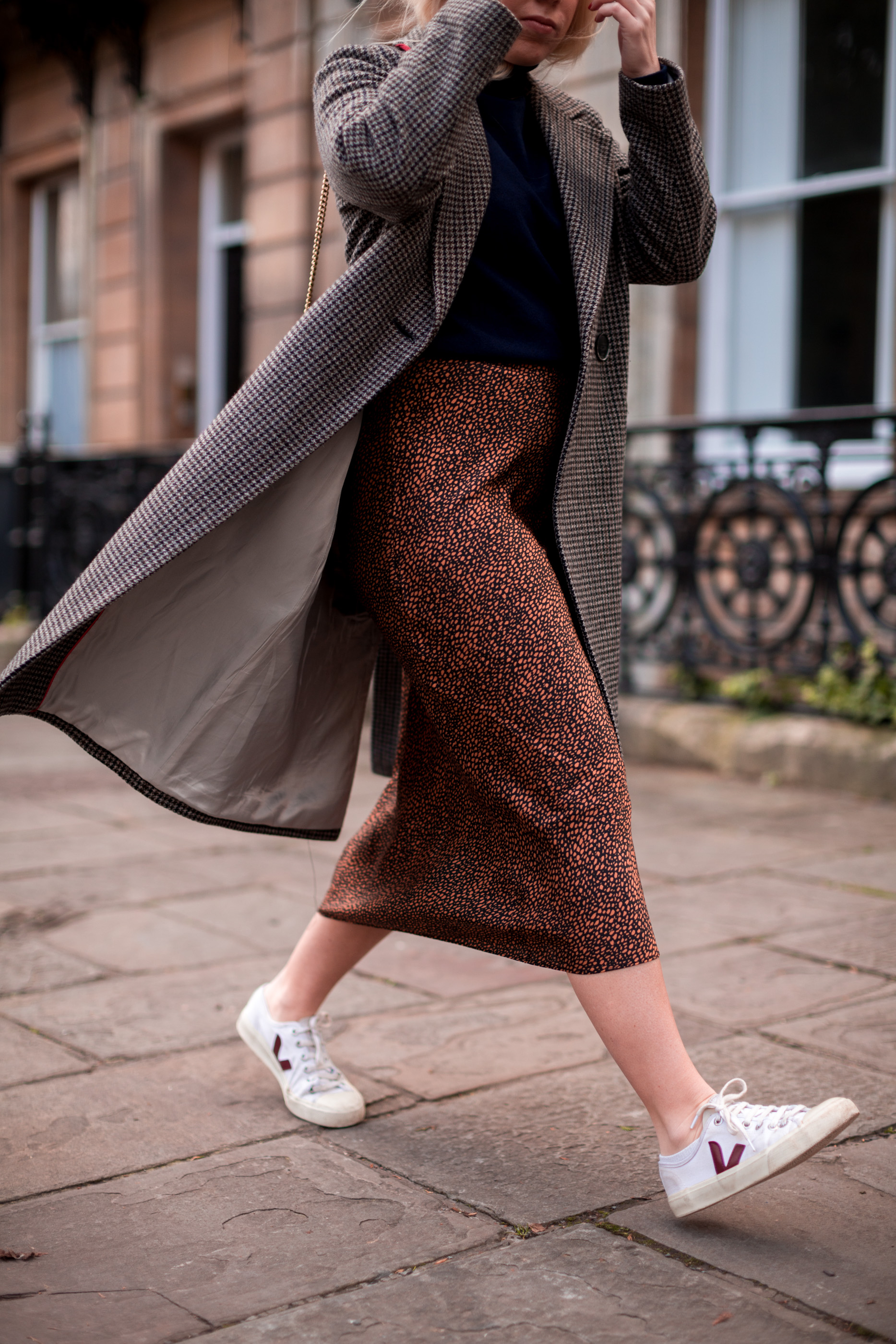 ---
JUST ANOTHER SATIN MIDI SKIRT
A Low Key Weekend Styling Of My Favourite High Street Midi Skirt
---
I've definitely been known to stock buy my favourite pieces and styles in every colour going, and this seasons 'it skirt' by Topshop is definitely one of them. You've already seen the Topshop bias skirt in green here and i've been wearing my rust version all Christmas long (although sadly not captured it properly I realise now, and after doing some back cracking on the wooden floors this Christmas, have slightly ripped the back of it now. RIP RUST. anyway …), as well as those two colour ways, I also bought myself the skirt in this rust tone spotted print, and it's probably my favourite one out of the lot.
These skirts are relatively cheap and cheerful so quite an easy garment to pick up in a few colours. I love styling them with cosy knitwear and trainers for a low key weekend look. In fact I've actually picked up a few more quality knitwear pieces this winter to team with my favourite skirts and jeans. Arket has some beautiful quality cashmere pieces at a really fair price point (even better with my Soho House discount – SOHOARKET), so I've stocked up on a few different styles, including this classic navy cashmere roll neck.
---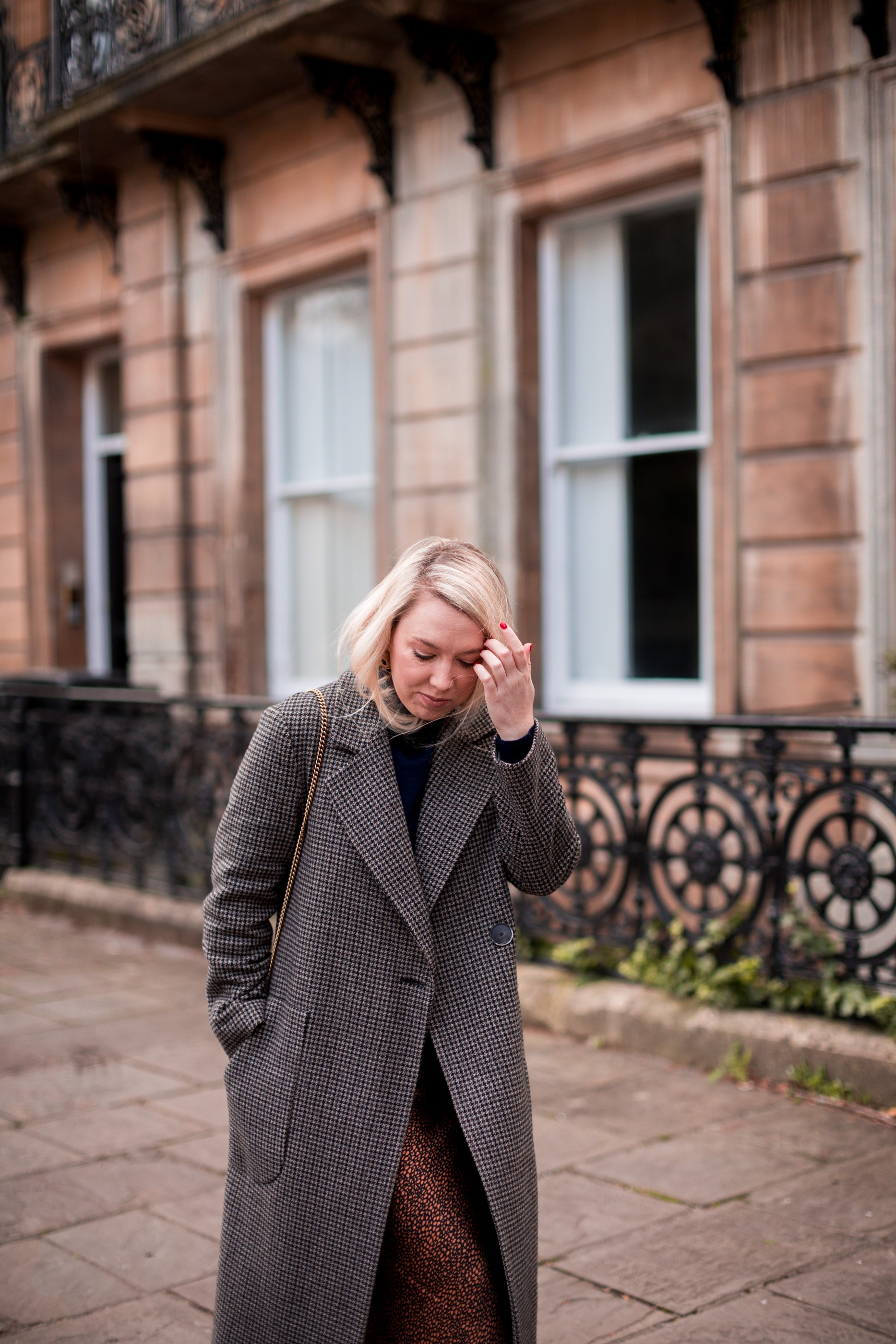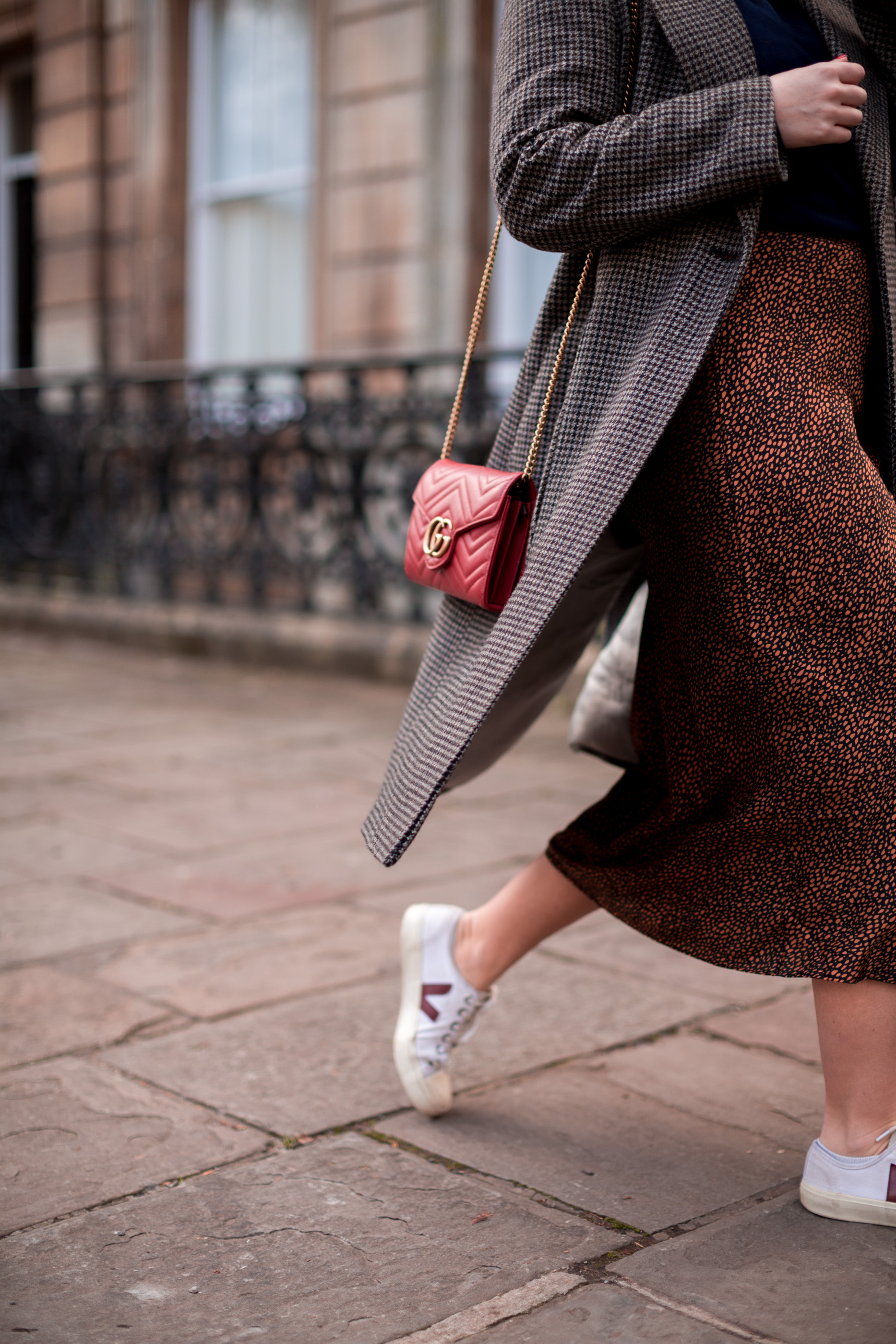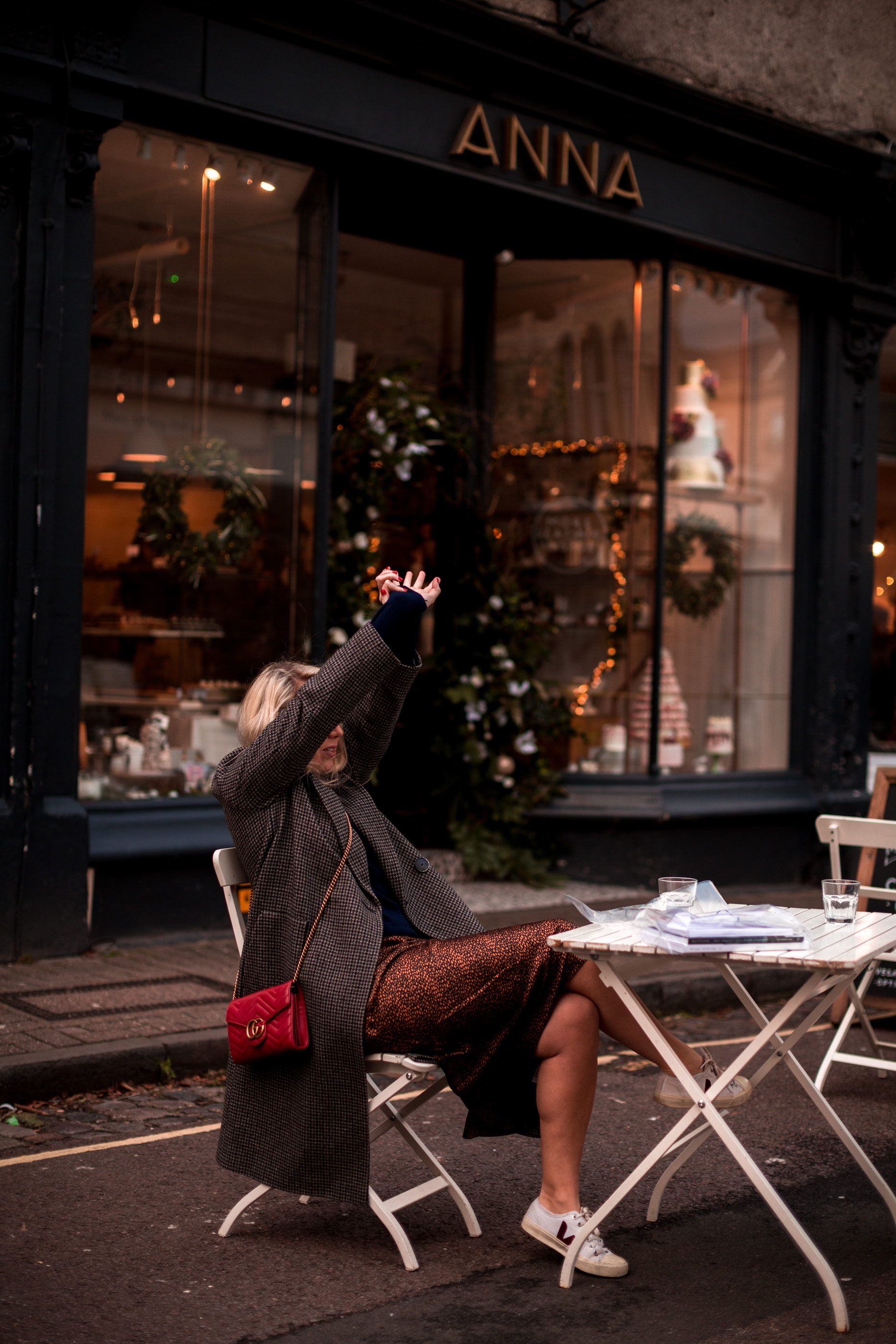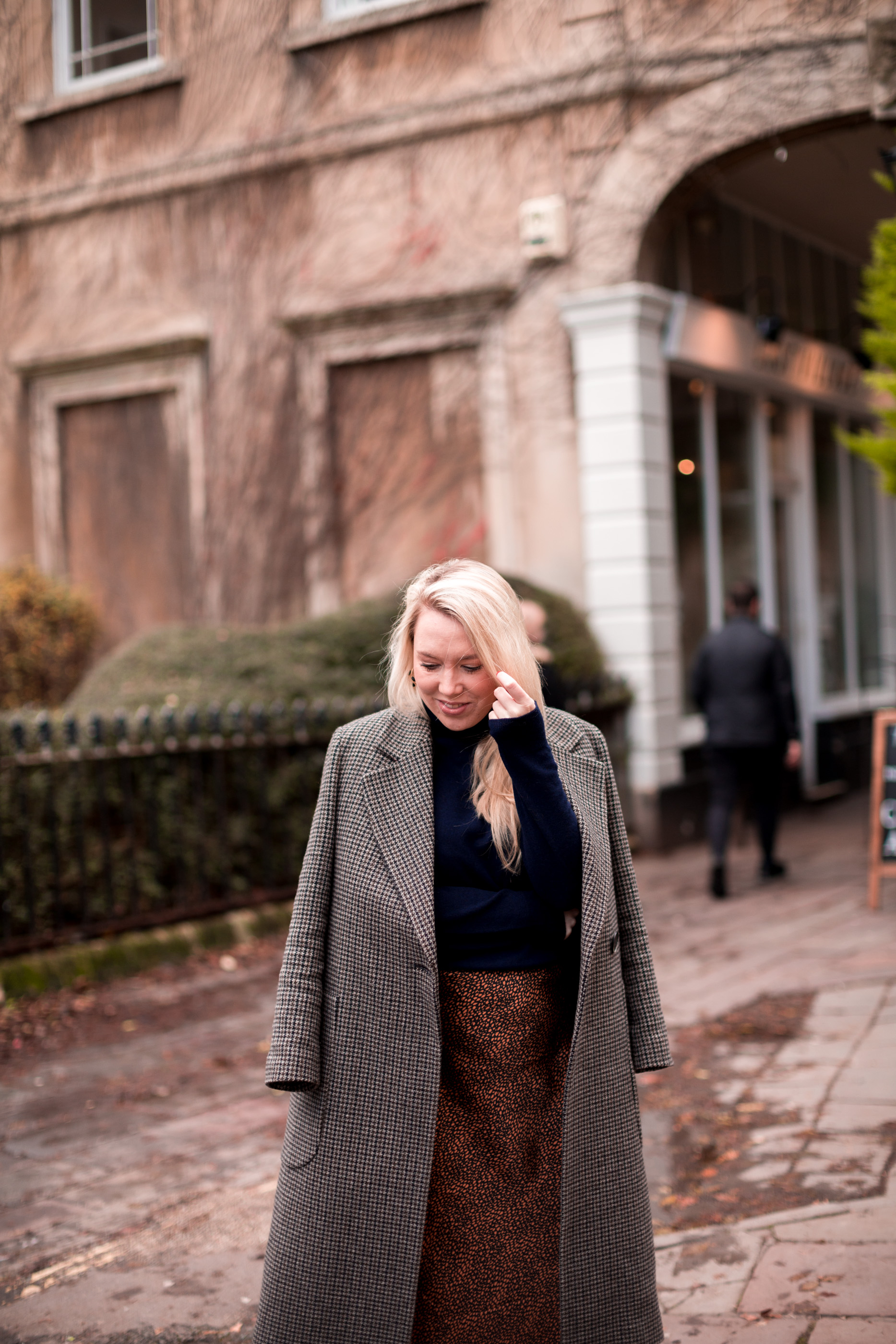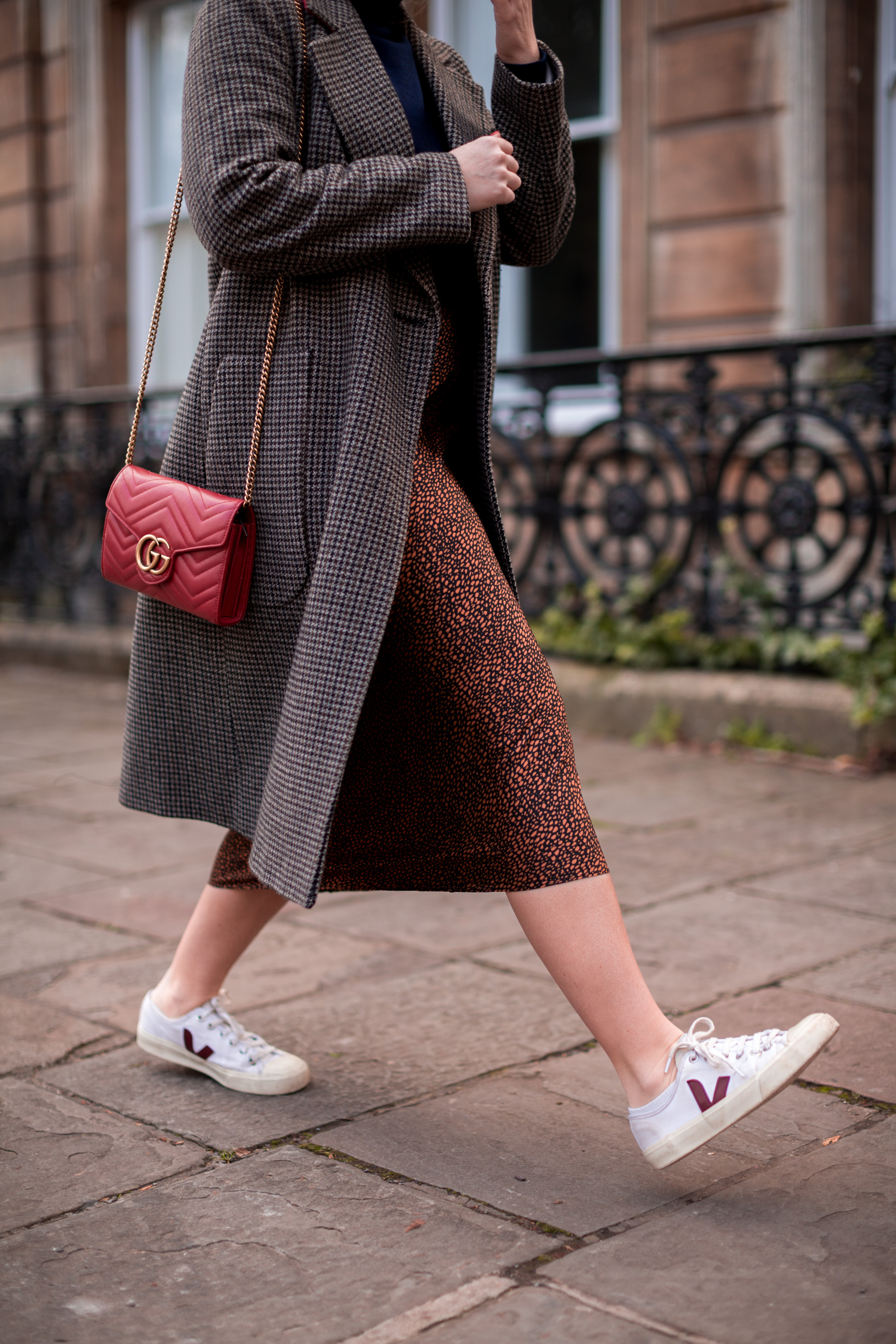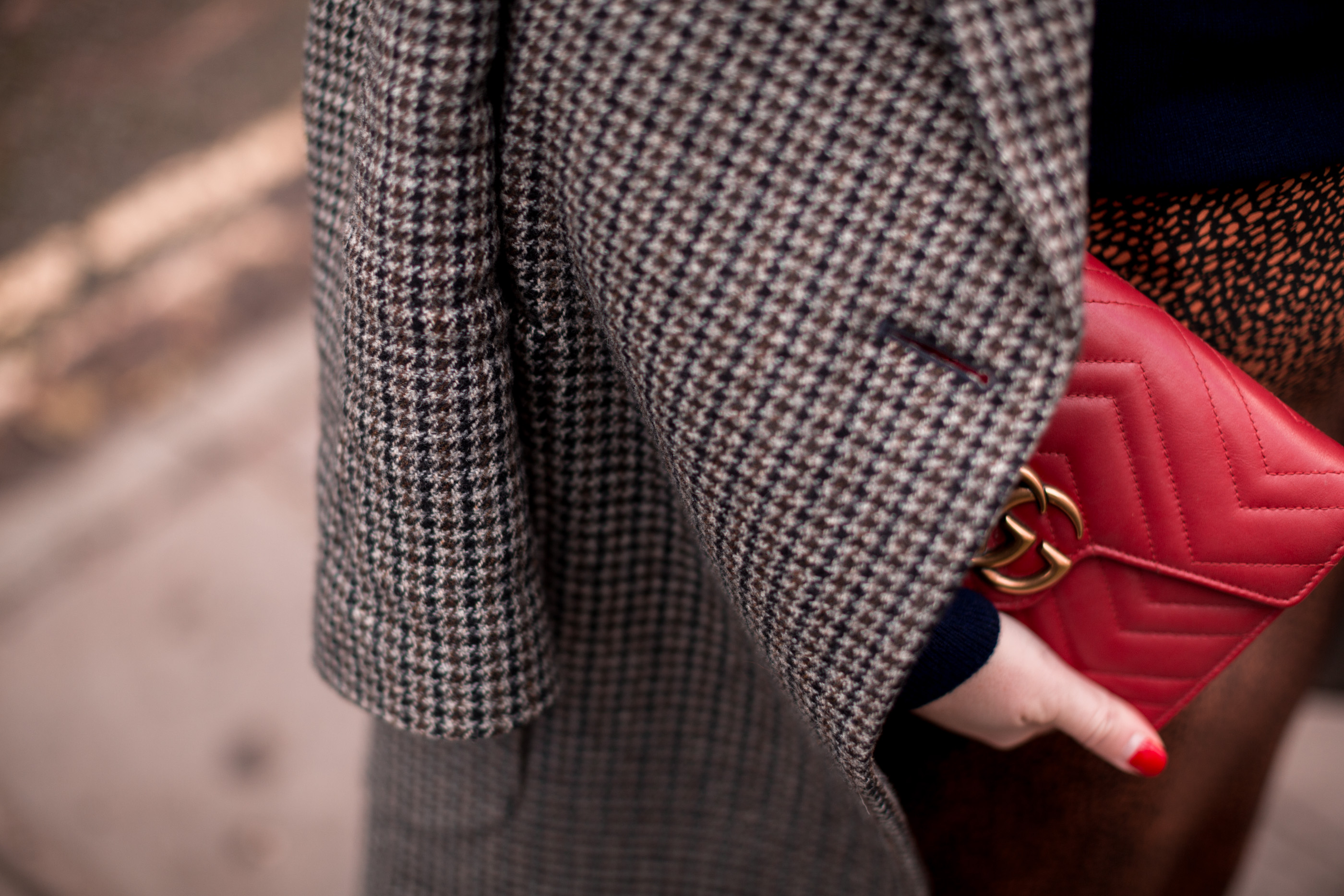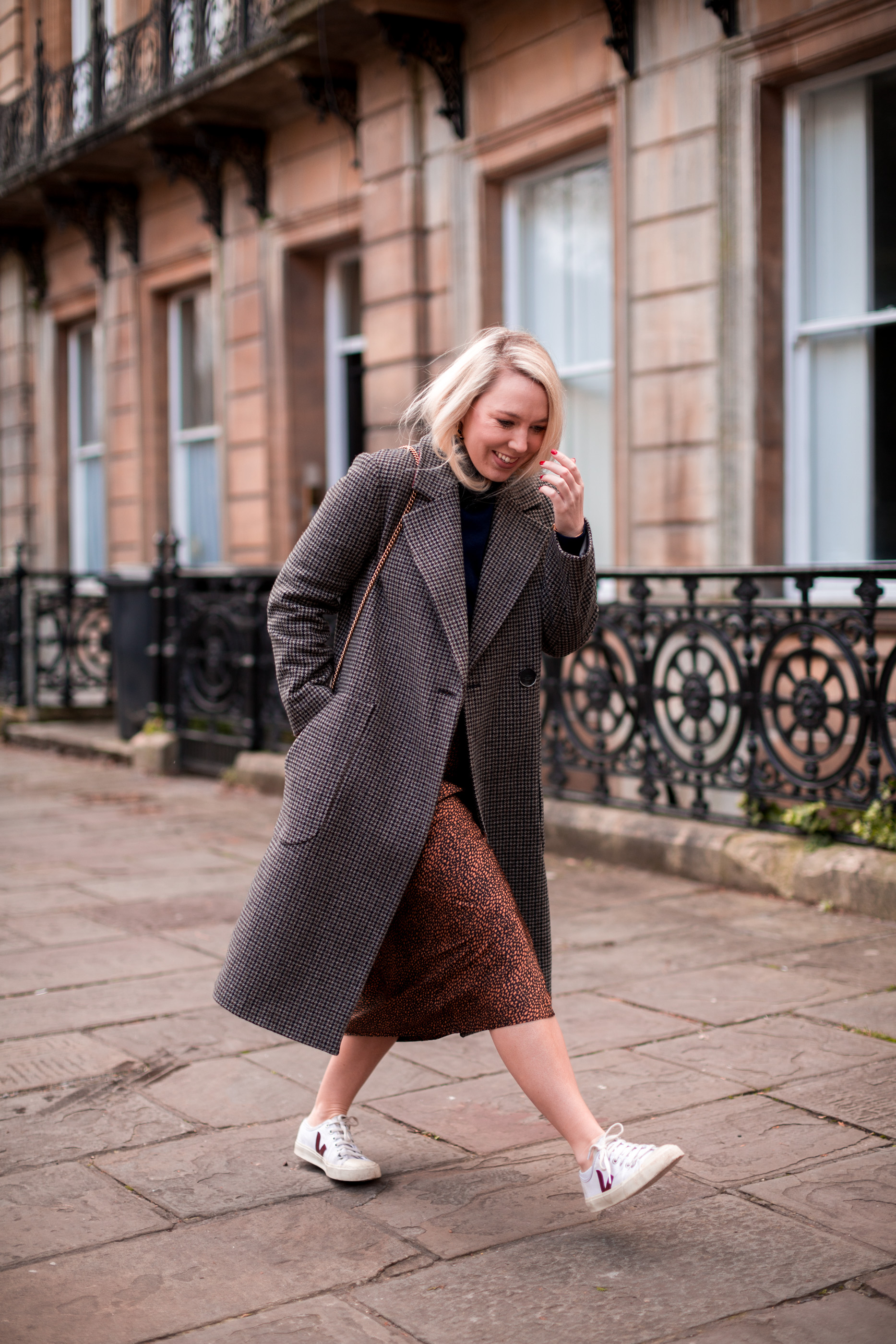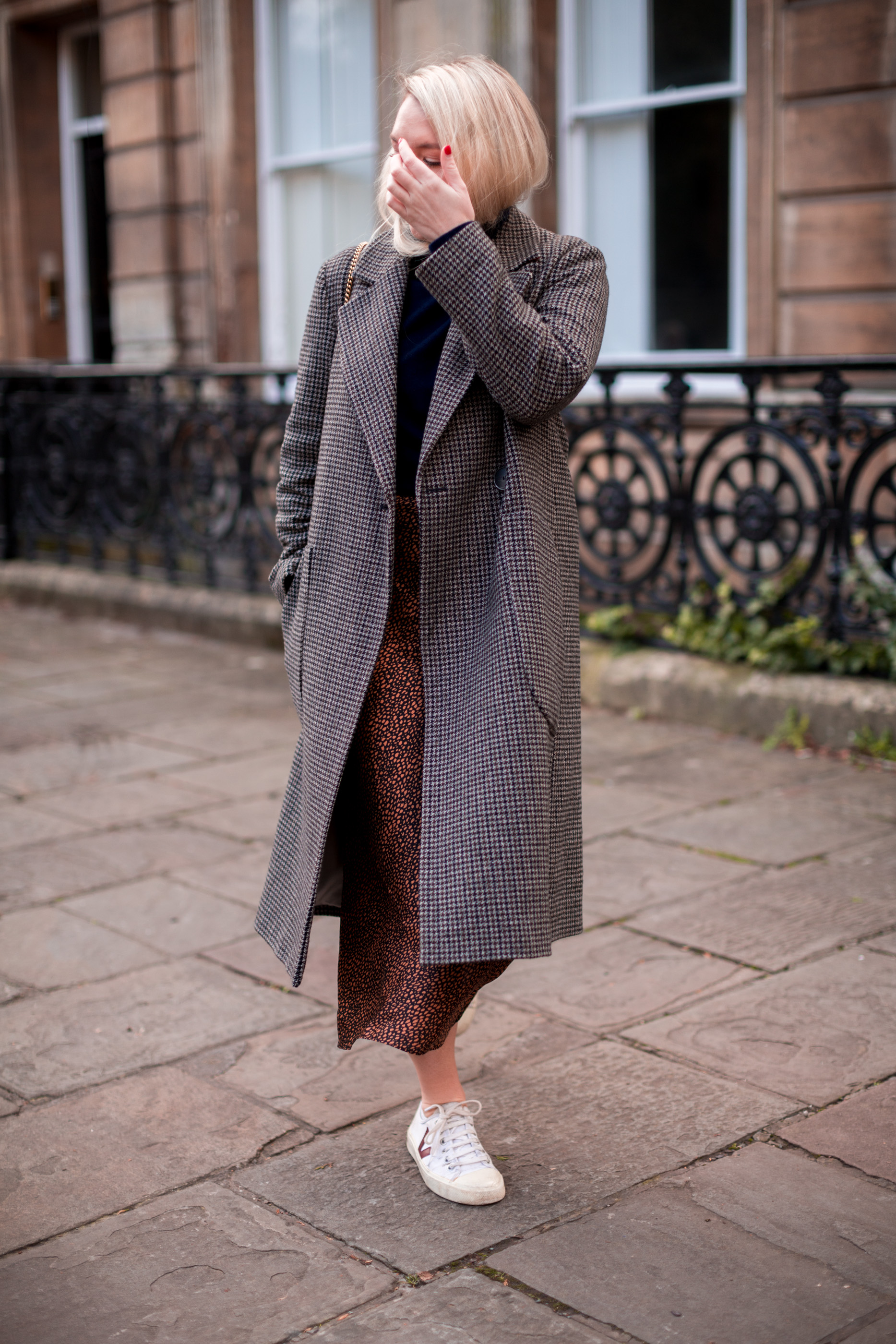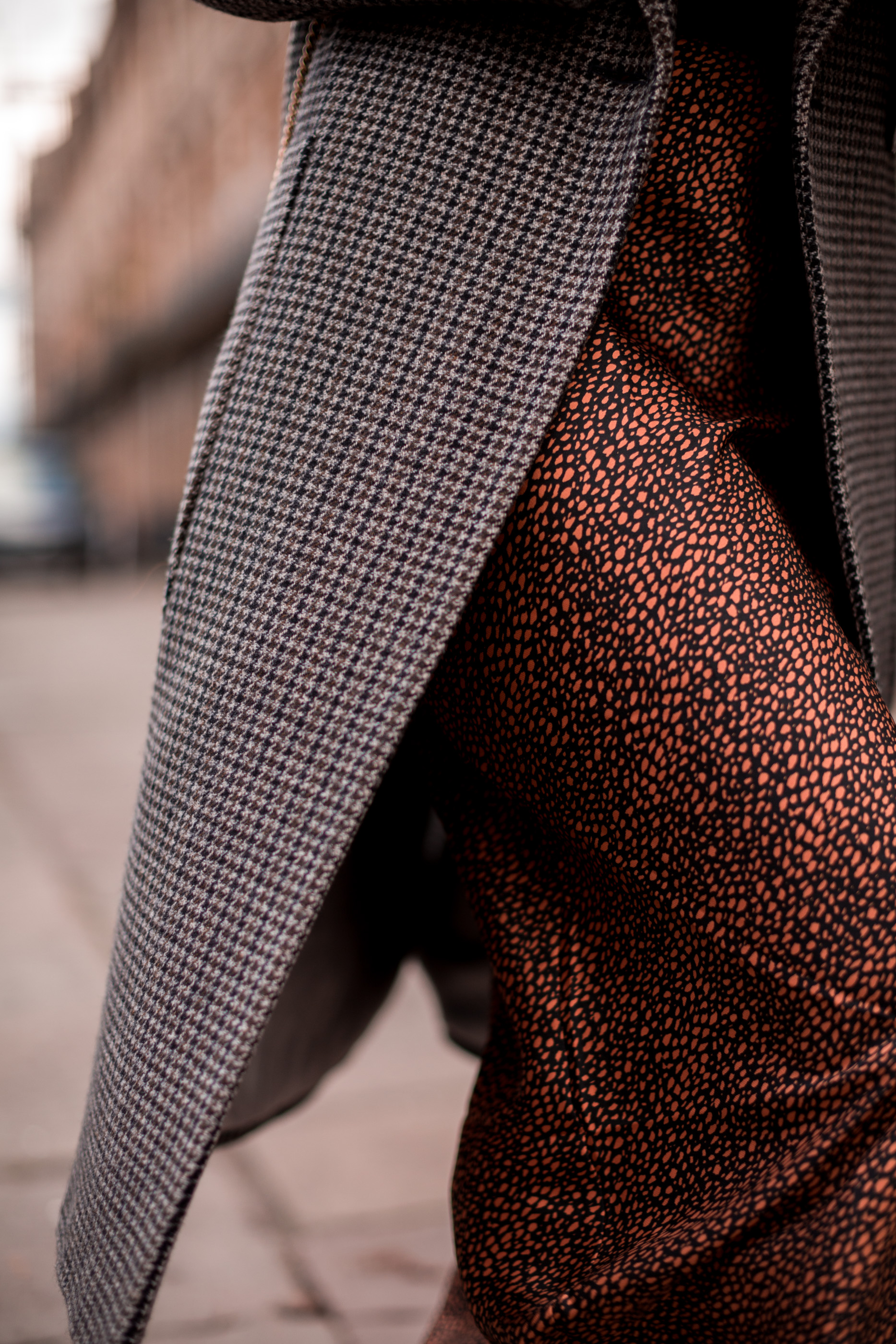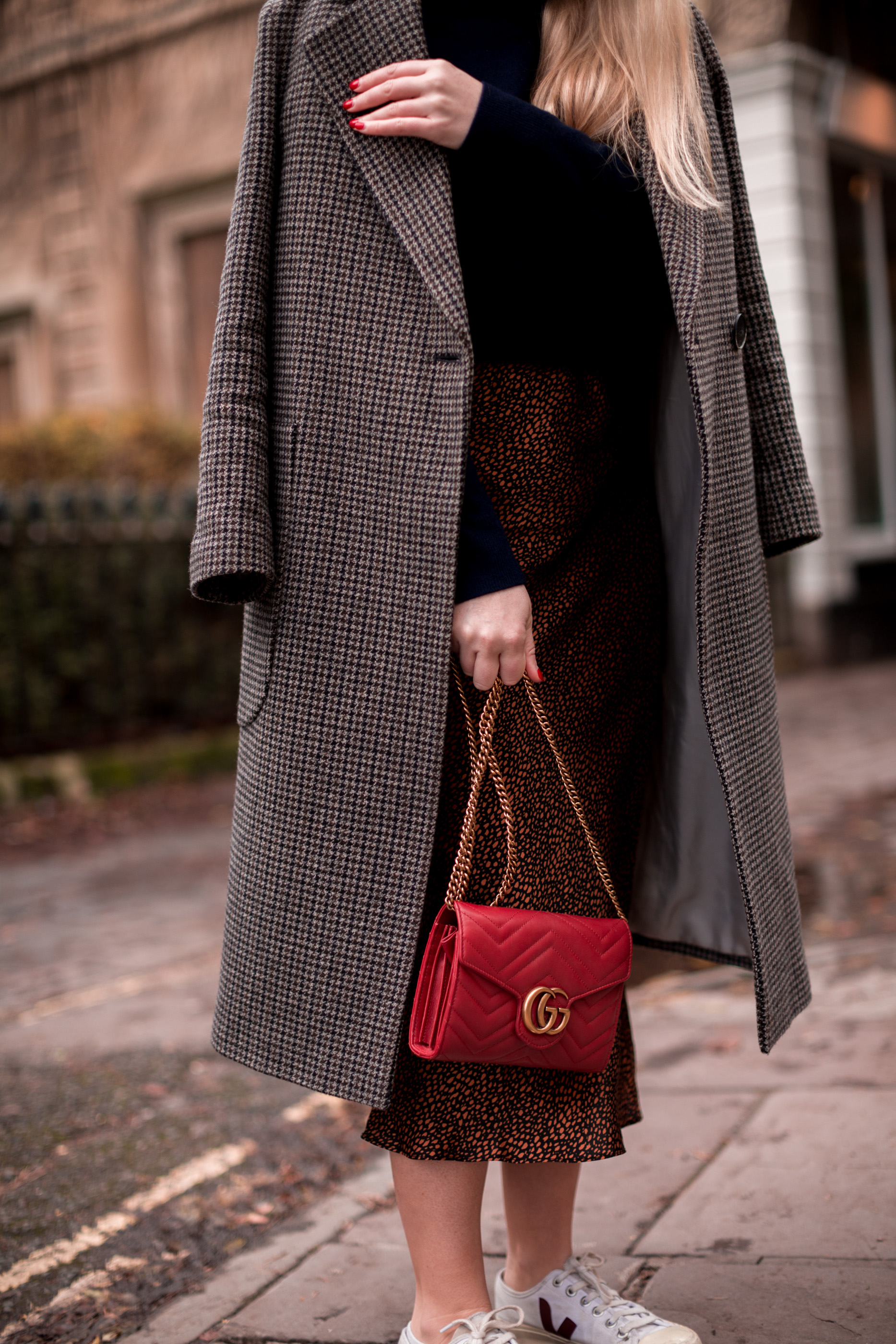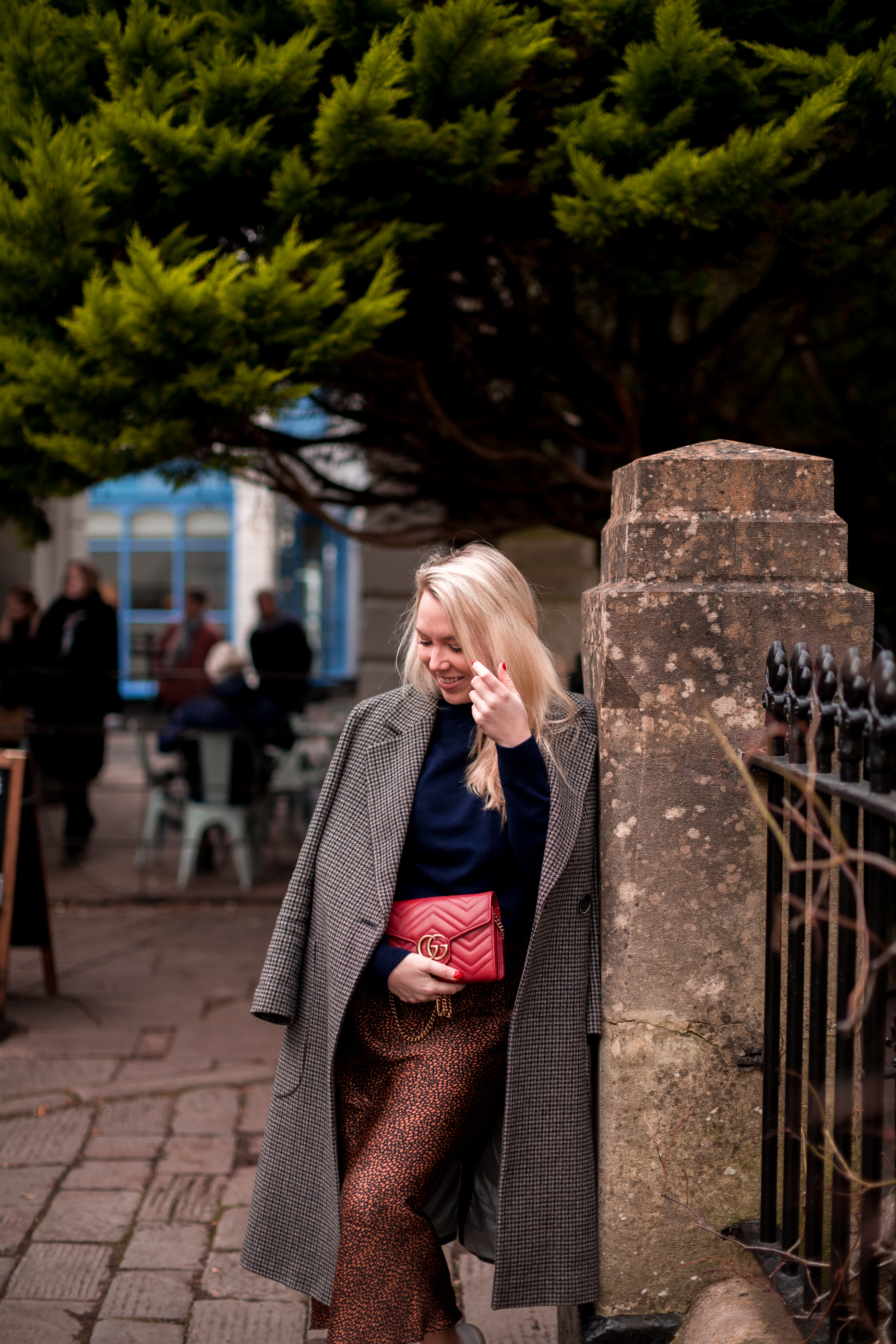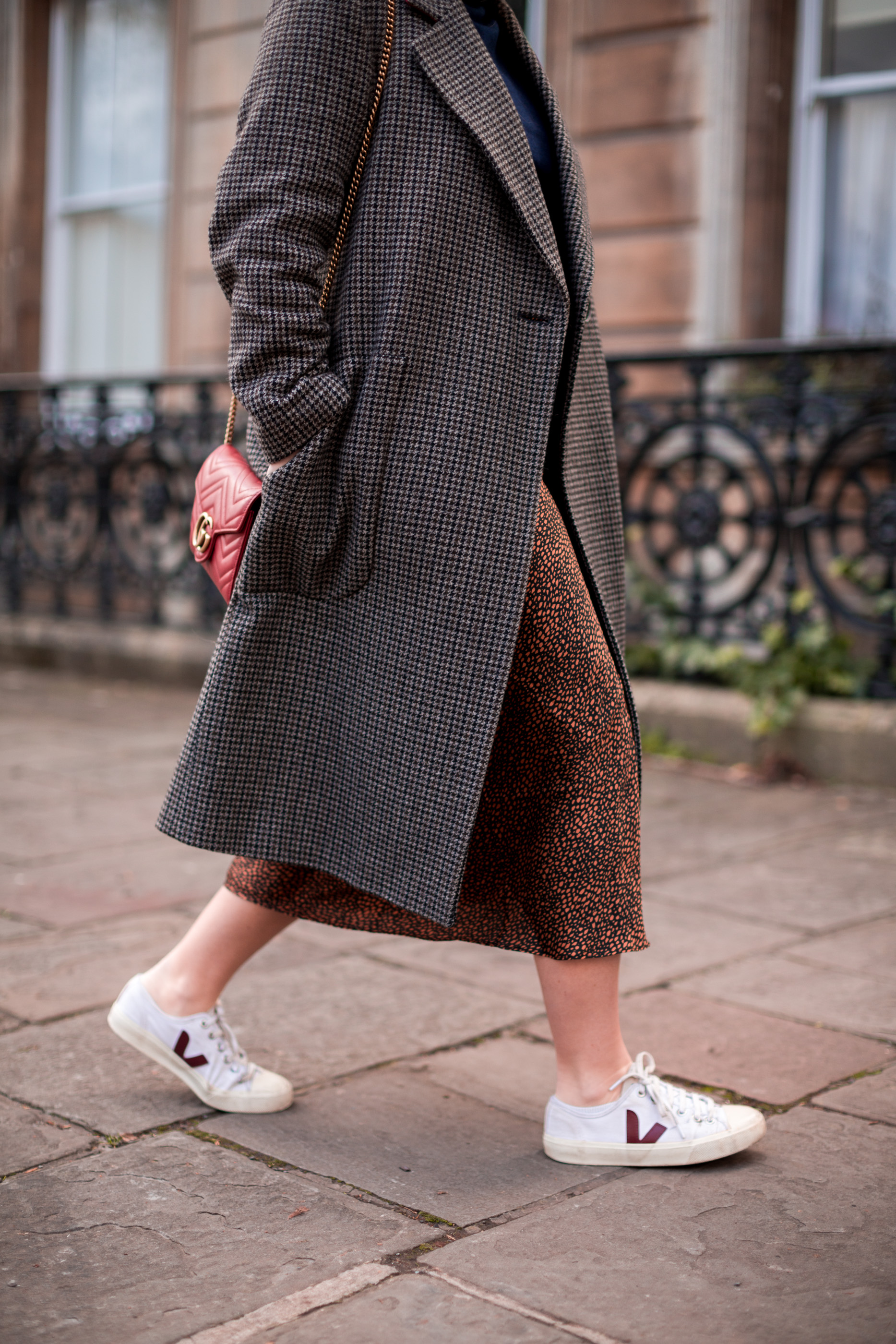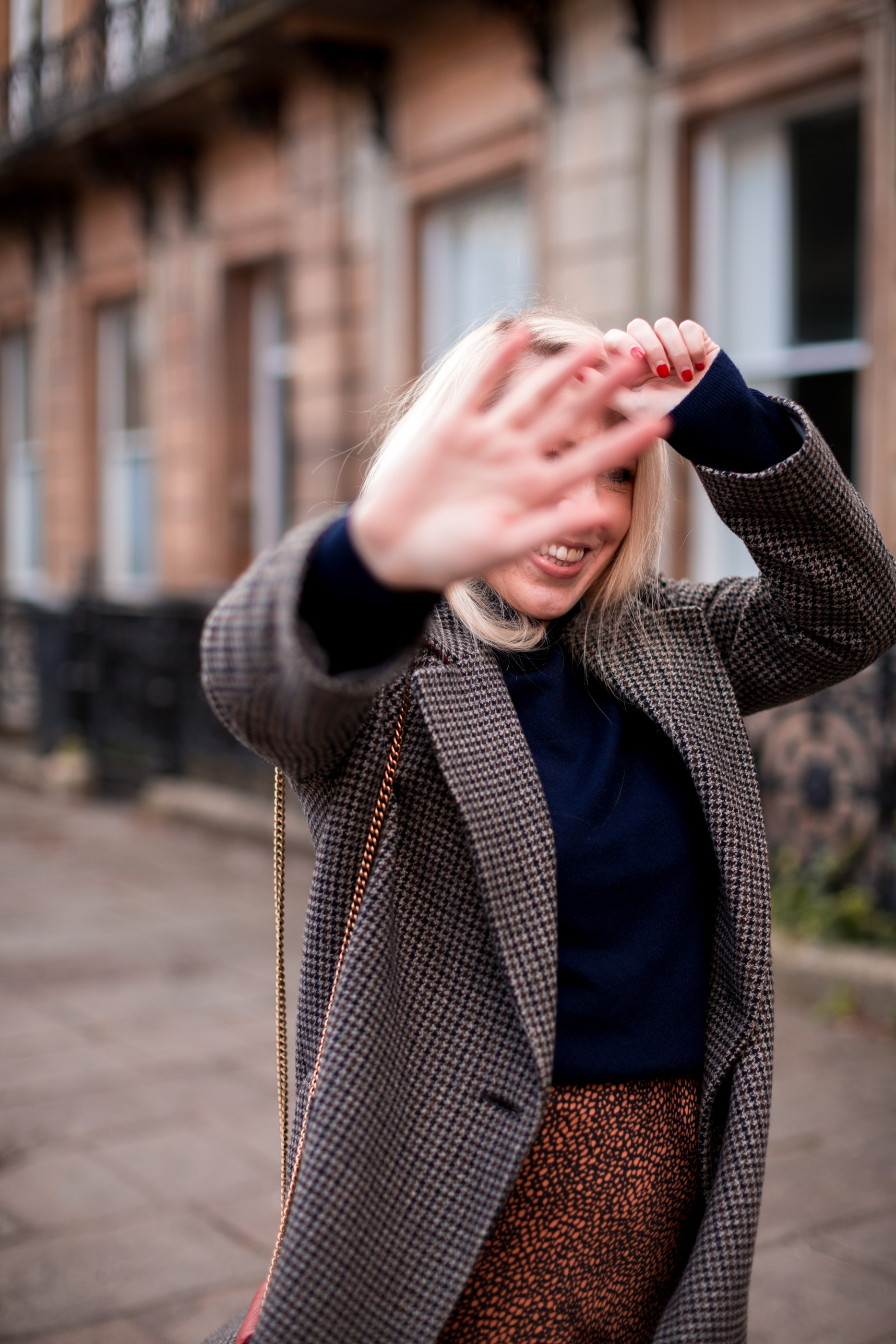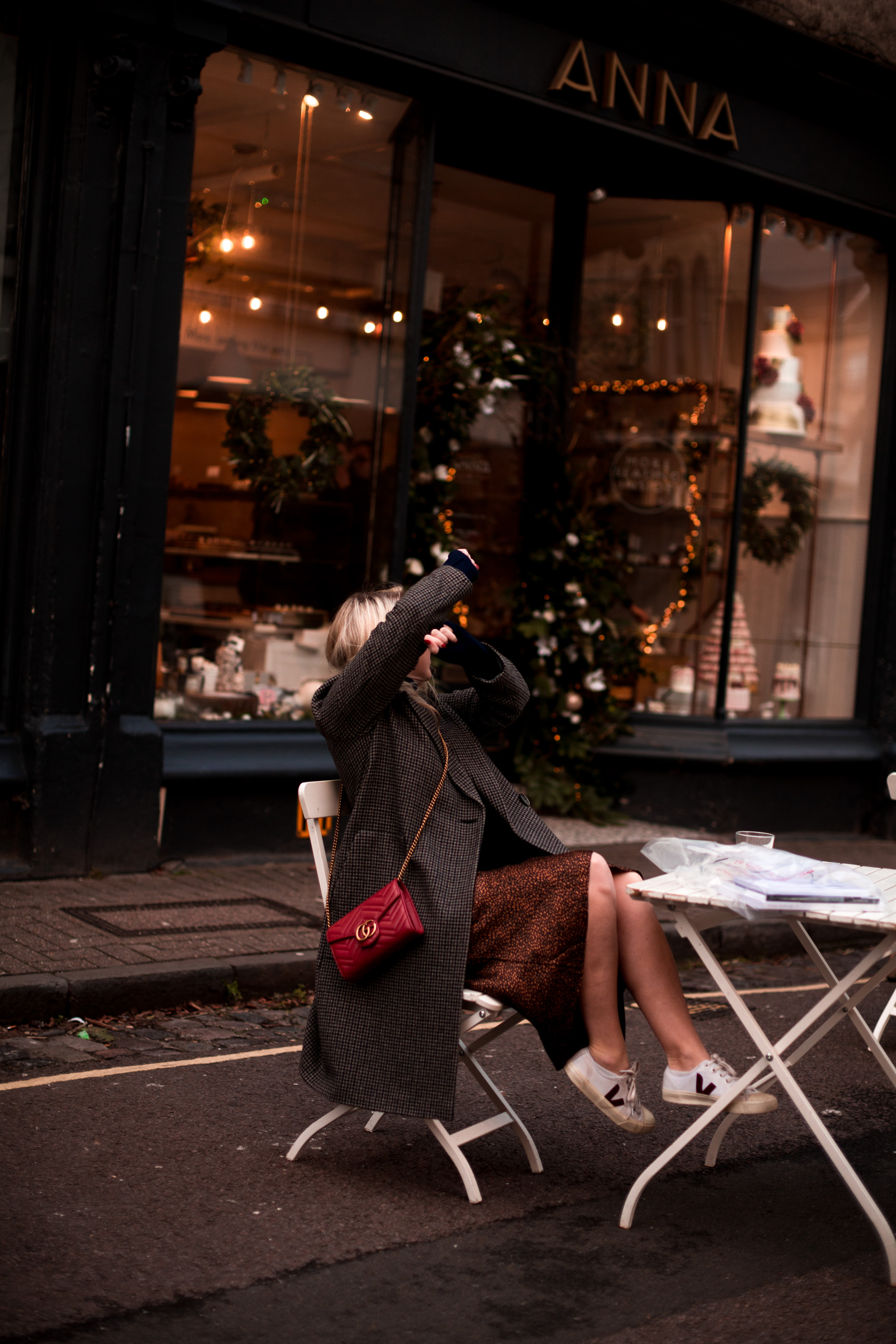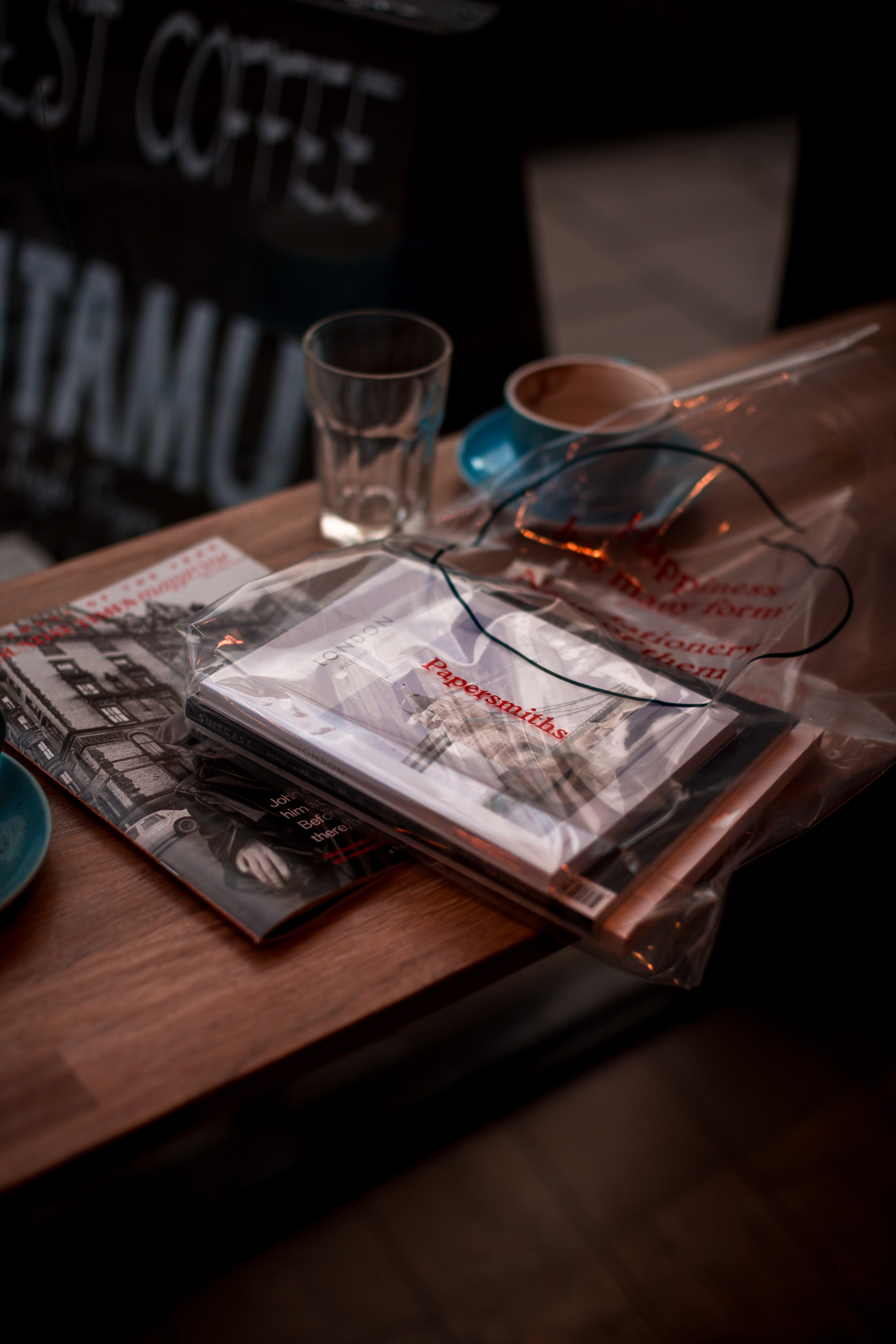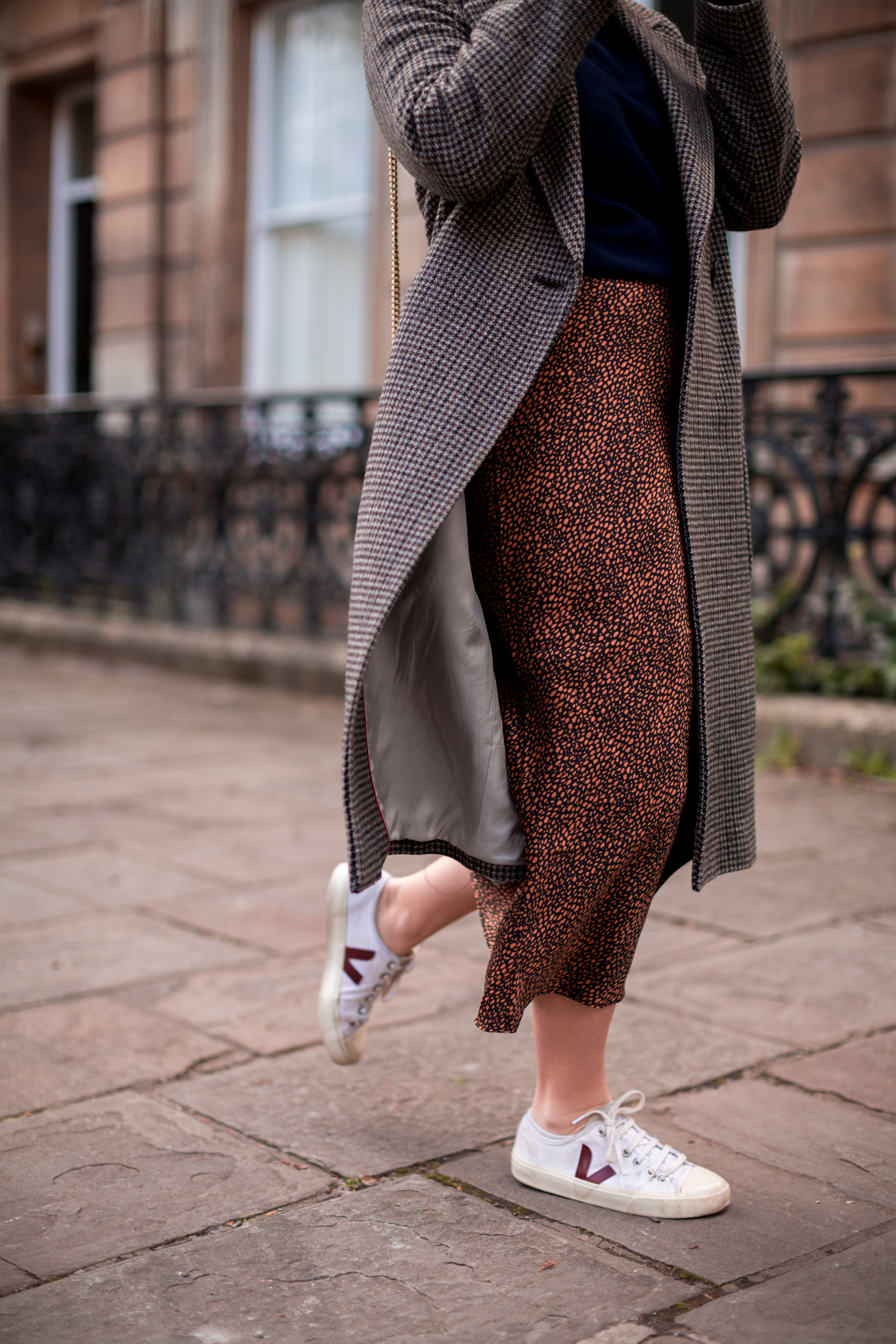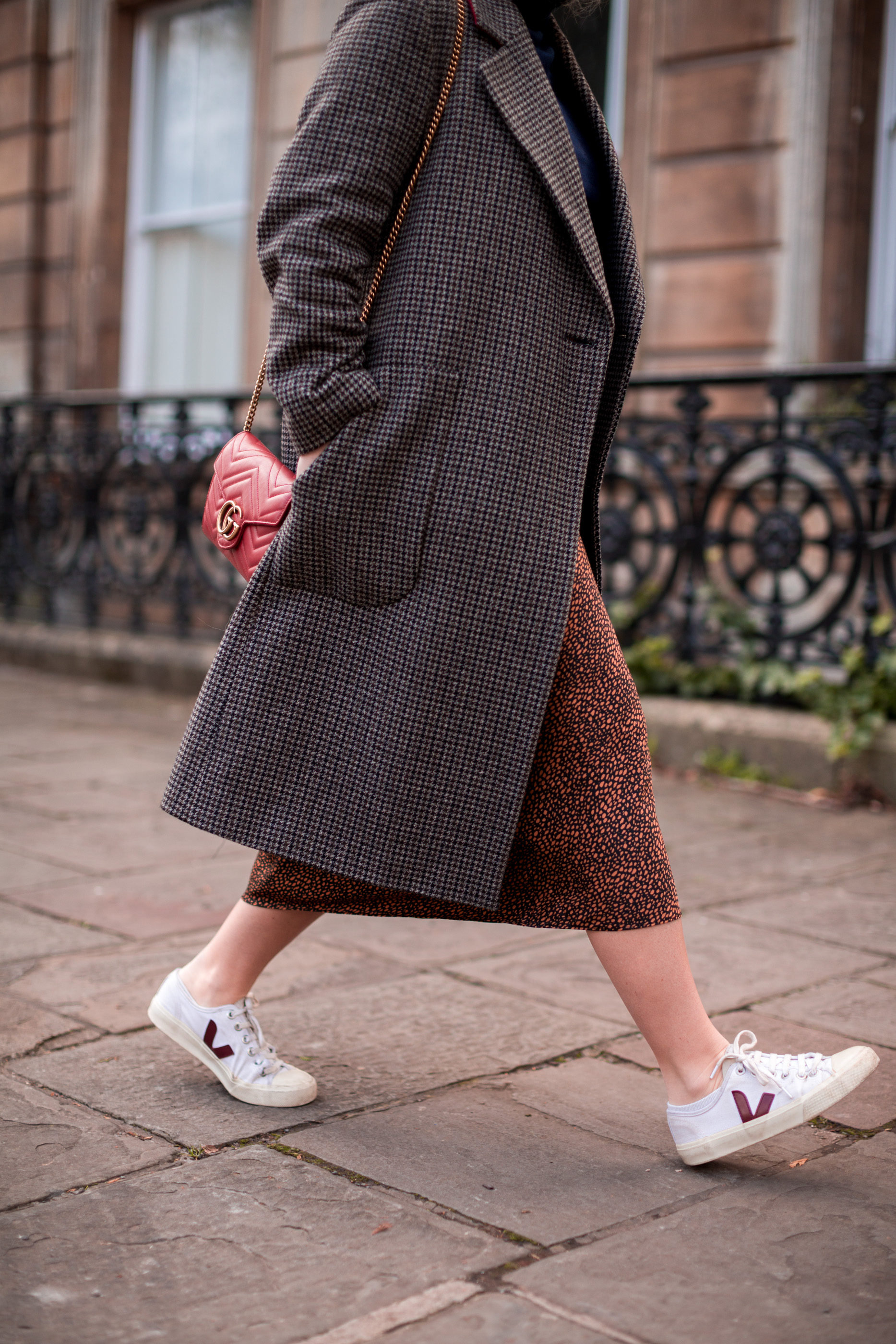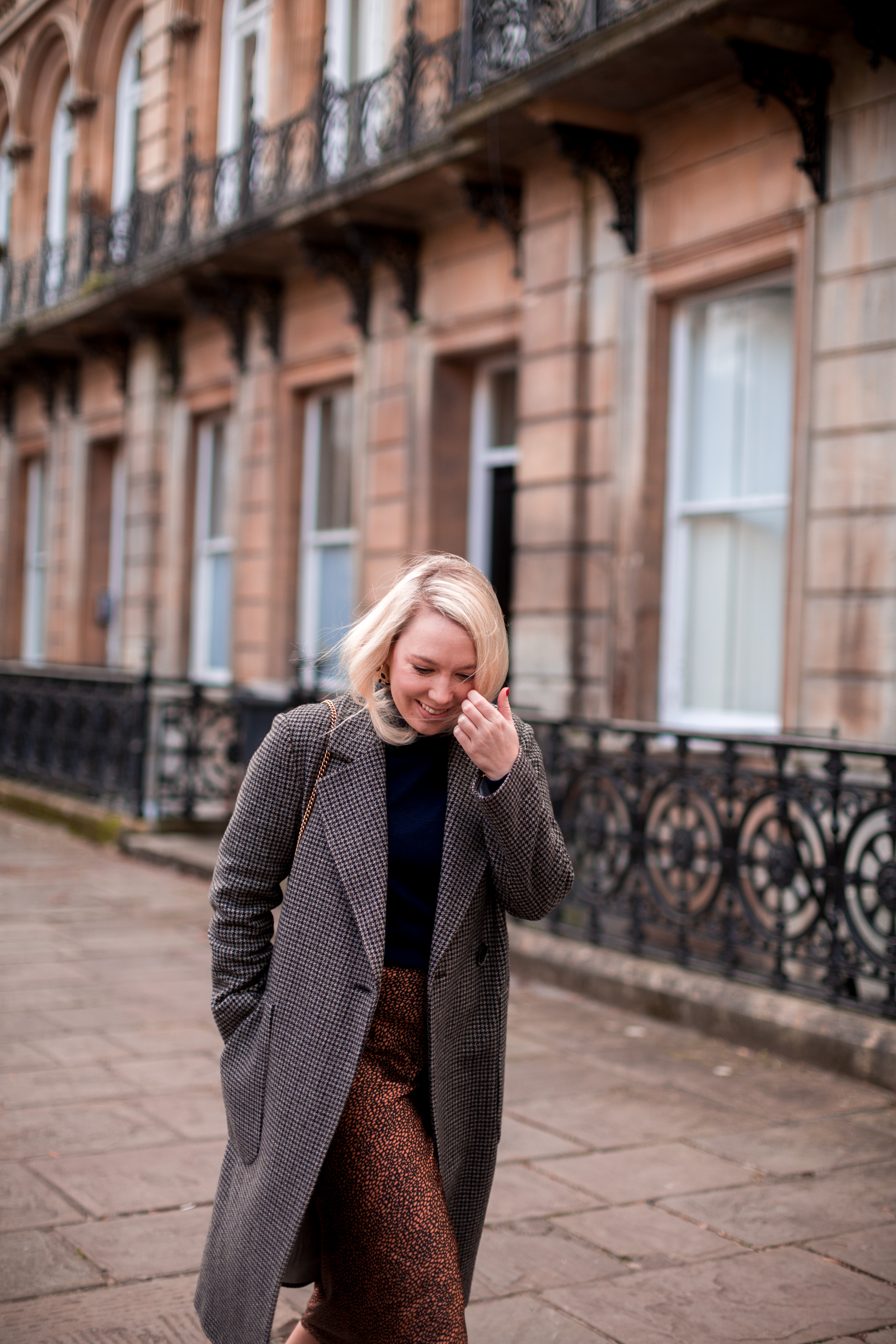 ---
SHOP THE LOOK

---
Anyway, if you follow along with my outfit posts you're probably tired of the satin midi skirt look right now as it's definitely been a look i've worn again and again this winter, so fortunately for you i've got some new purchases to share in the coming weeks.
I've definitely had a rather large spending spree this Christmas, treating myself to some pieces i've wanted for a long time and investing in the brands I love for quality pieces – you can have a sneak peak of what i've been buying here (click on the fashion & accessories tabs). Aside from these skirts, I'm trying to move away from mass fast fashion buys and am instead trying to build up a capsule wardrobe of quality designers and pieces that will last a lifetime and not just the season. I'm excited to share some of these new pieces with you in the new year, but for now, just another satin midi skirt to see out 2018.
Happy New Years for tomorrow pals x