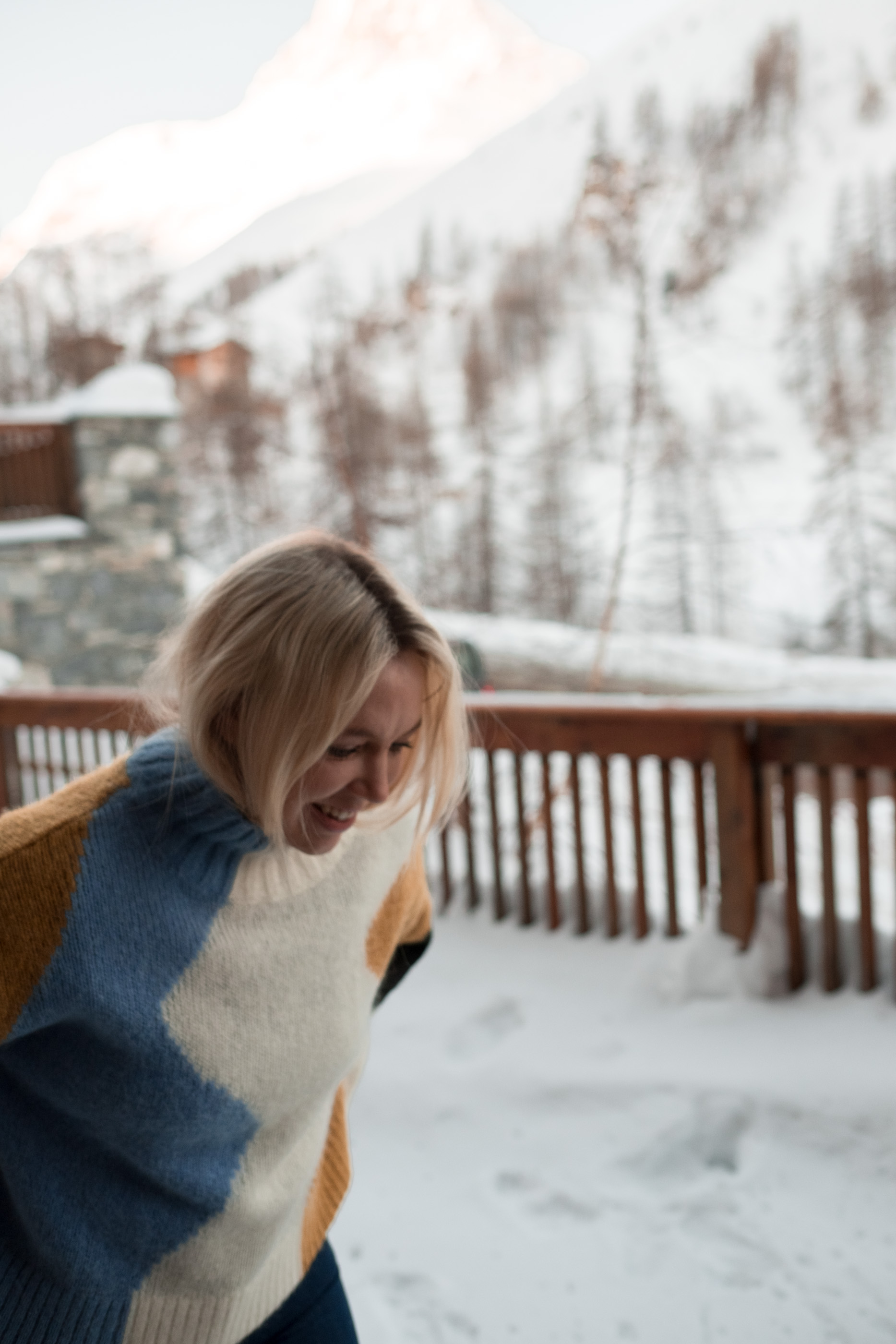 ---
MORE KNITWEAR IN THE ALPS
Just Another Winter Jumper To Share With You
---
Back again with another winter jumper from snowy Val D'Isere. I mentioned in my last post that I had taken a few snaps whilst away skiing that I hadn't really intended to share on my blog (as they were taken quite off the cuff before heading into town in the evenings), but came to think 'what the heck, why wouldn't i?'. Even if it's a quick 5 minute read for you, it might inspire a look or simply provide a brief entertainment break?
Back when I started this blog pretty much every new thing I bought got it's own debut here on mediamarmalade.com, a new jumper, new boots, new bag, everything and anything was featured. These days half my things don't get featured, and lately I haven't even been sharing my lovely new bags in their own dedicated posts. I guess the focus on content that has a purpose or adds value took over from the everyday show and tell, and simple outfit posts with not much more than 'this is my new jumper' as editorial became a thing of the past, but in a way it's a shame.
So with that in mind, my last post featuring my Ganni jumper and todays new post featuring another lovely knitwear piece from And Other Stories are going back to the old school. Nothing more than a 'new in' and a pretty purchase that you too might like …
---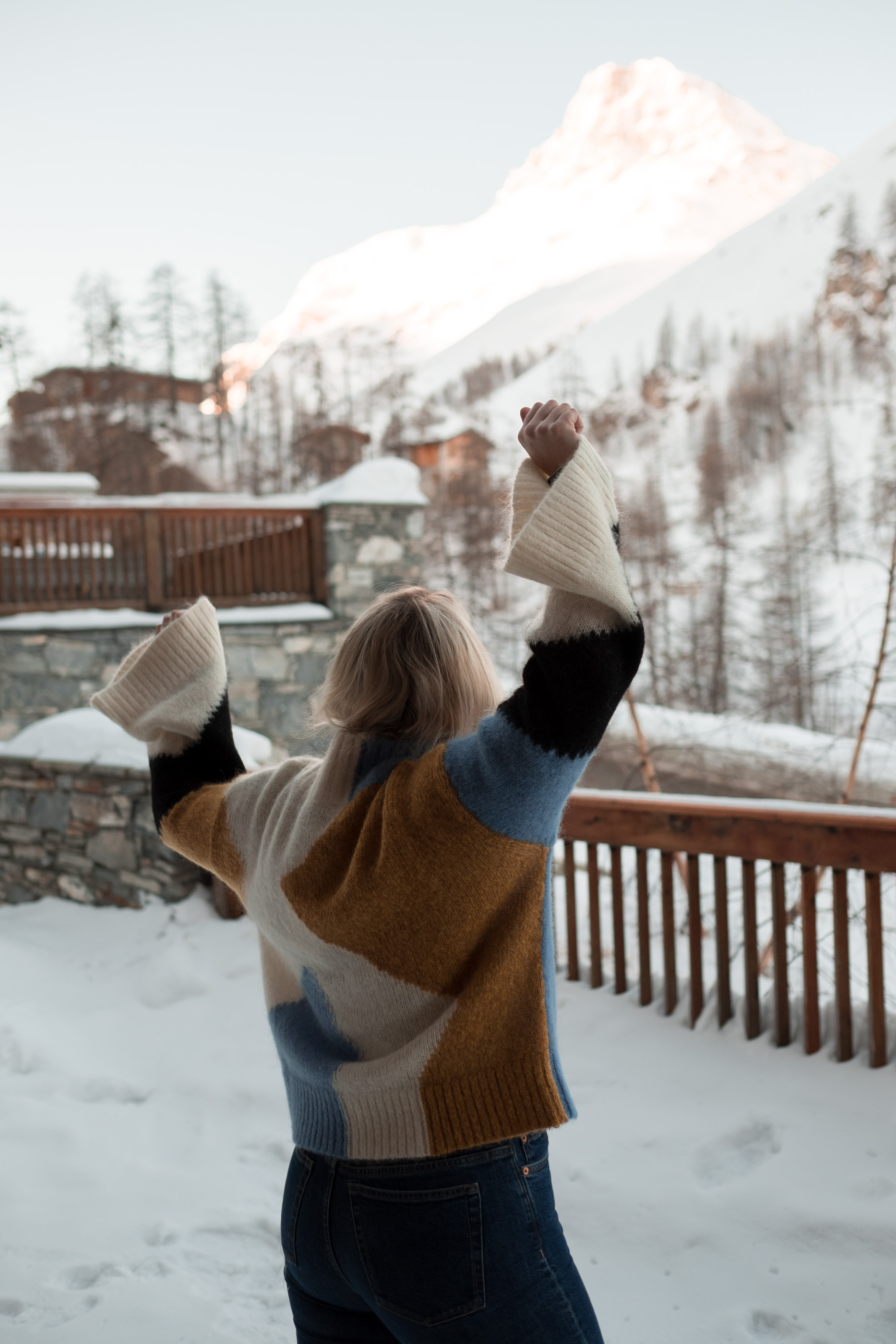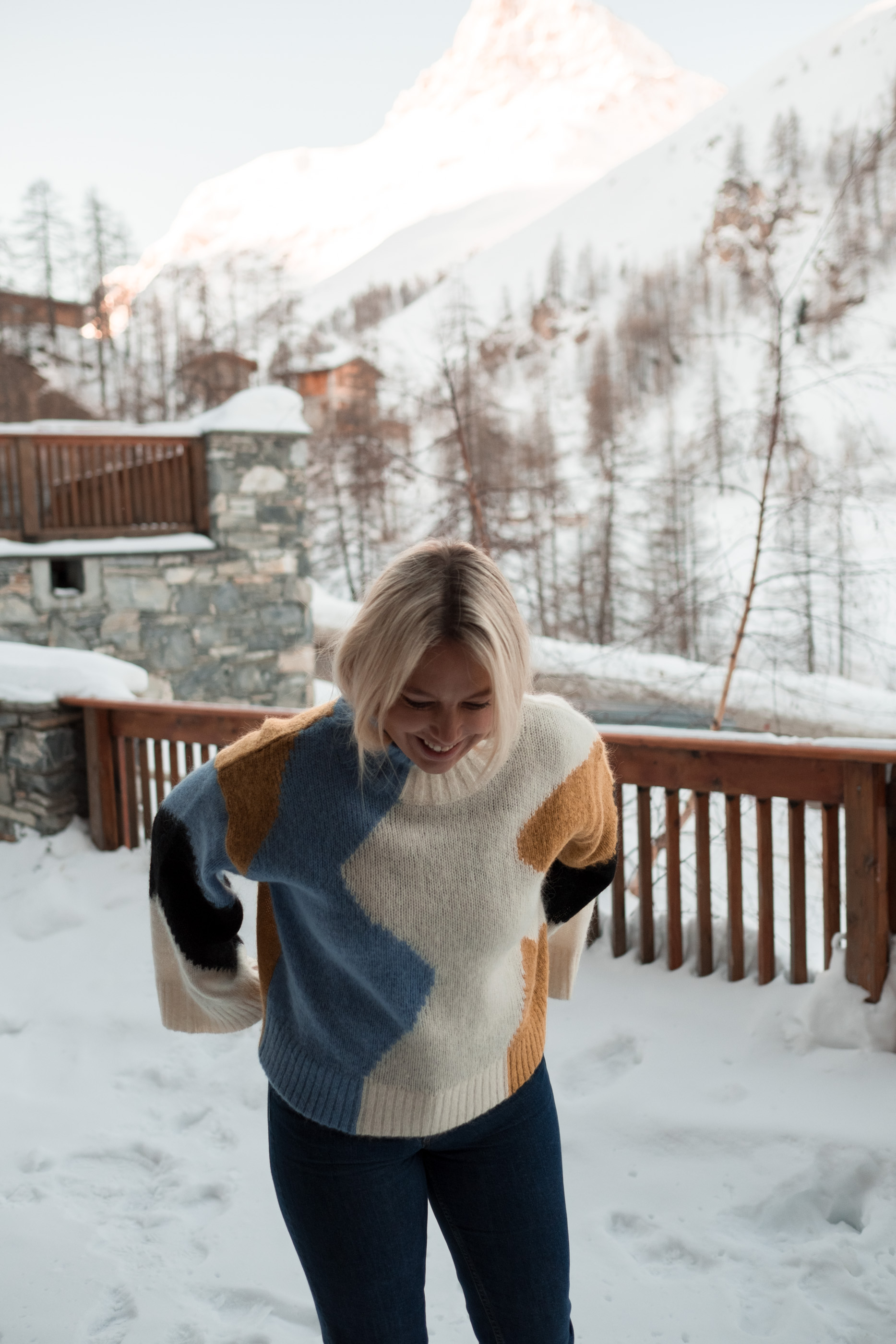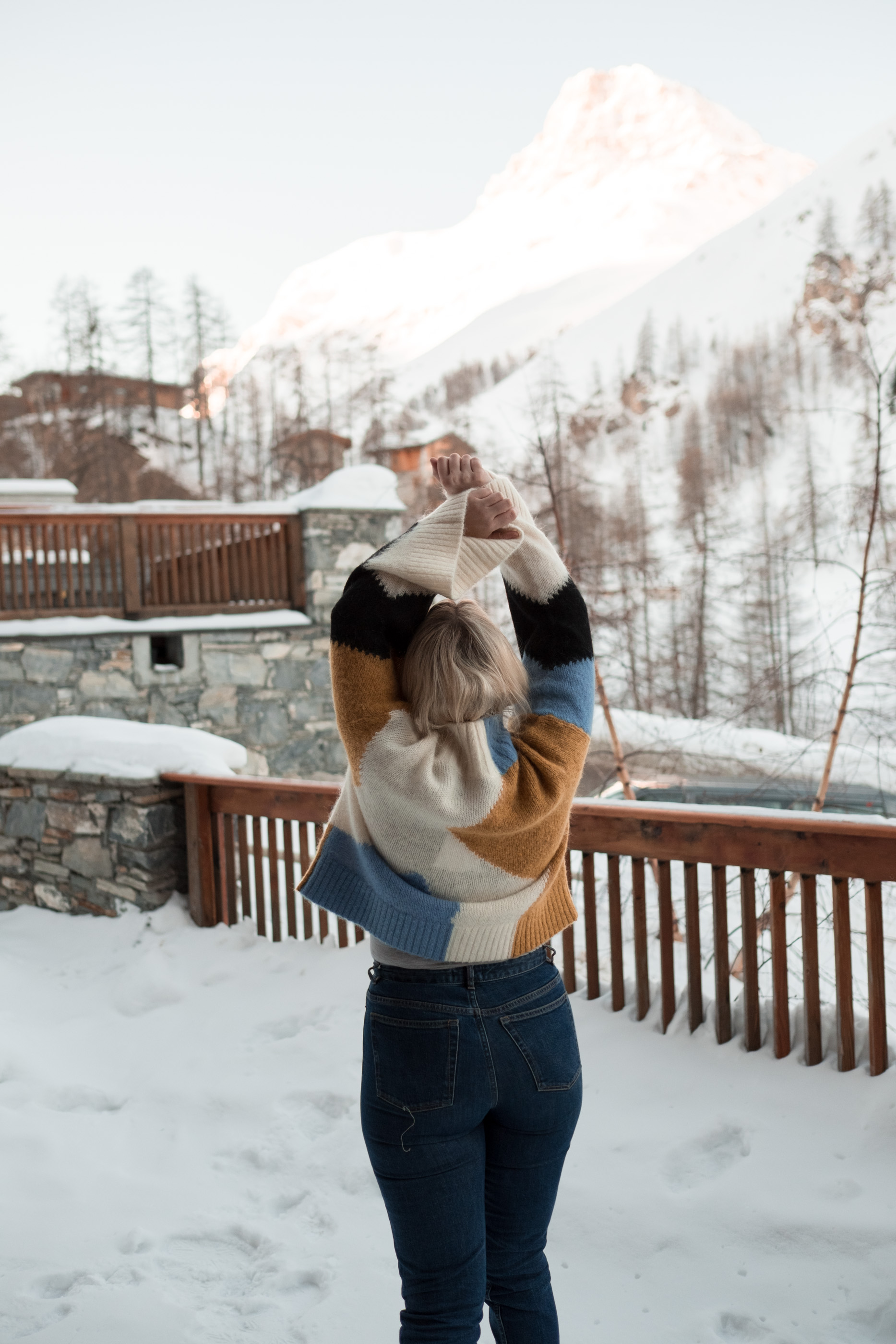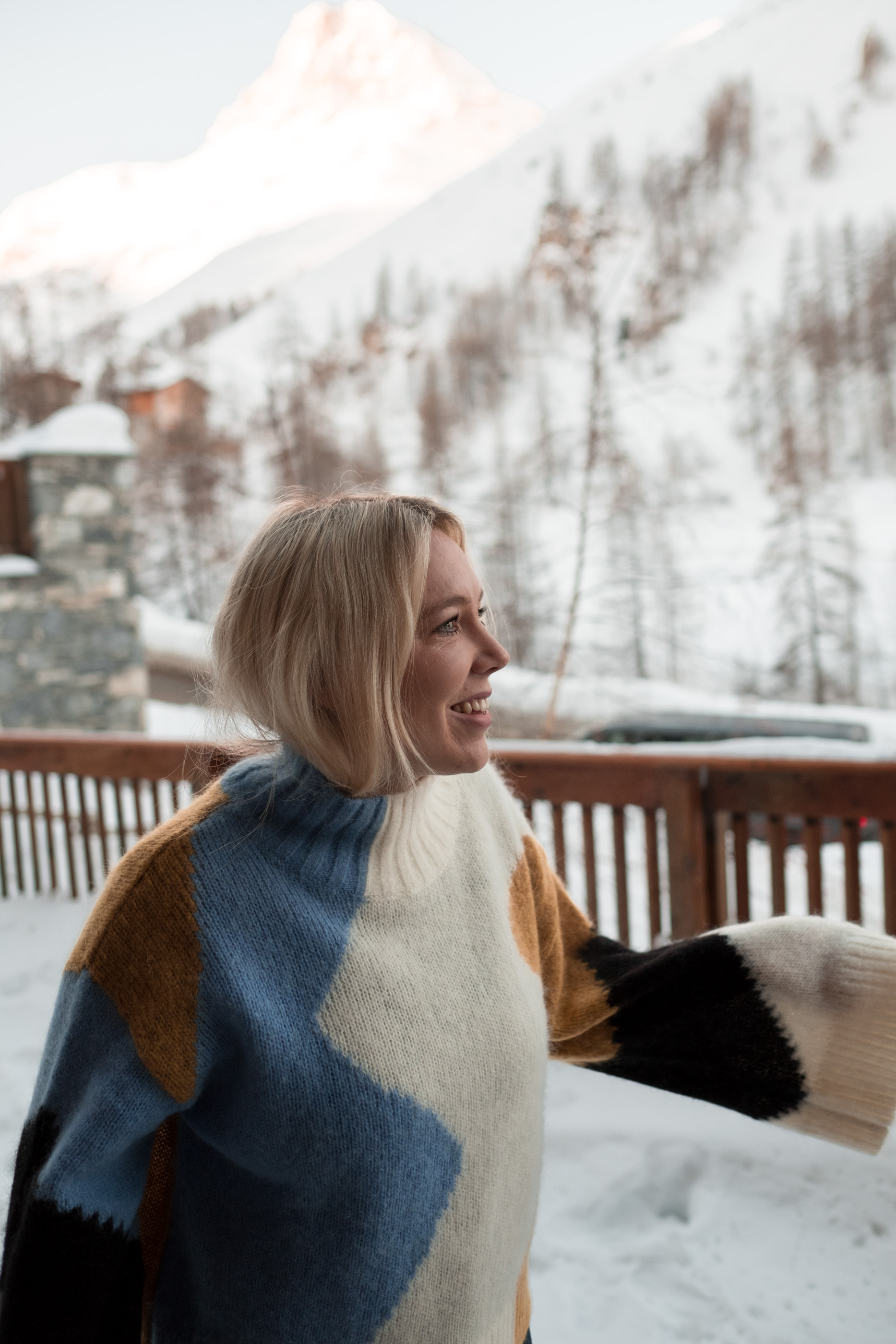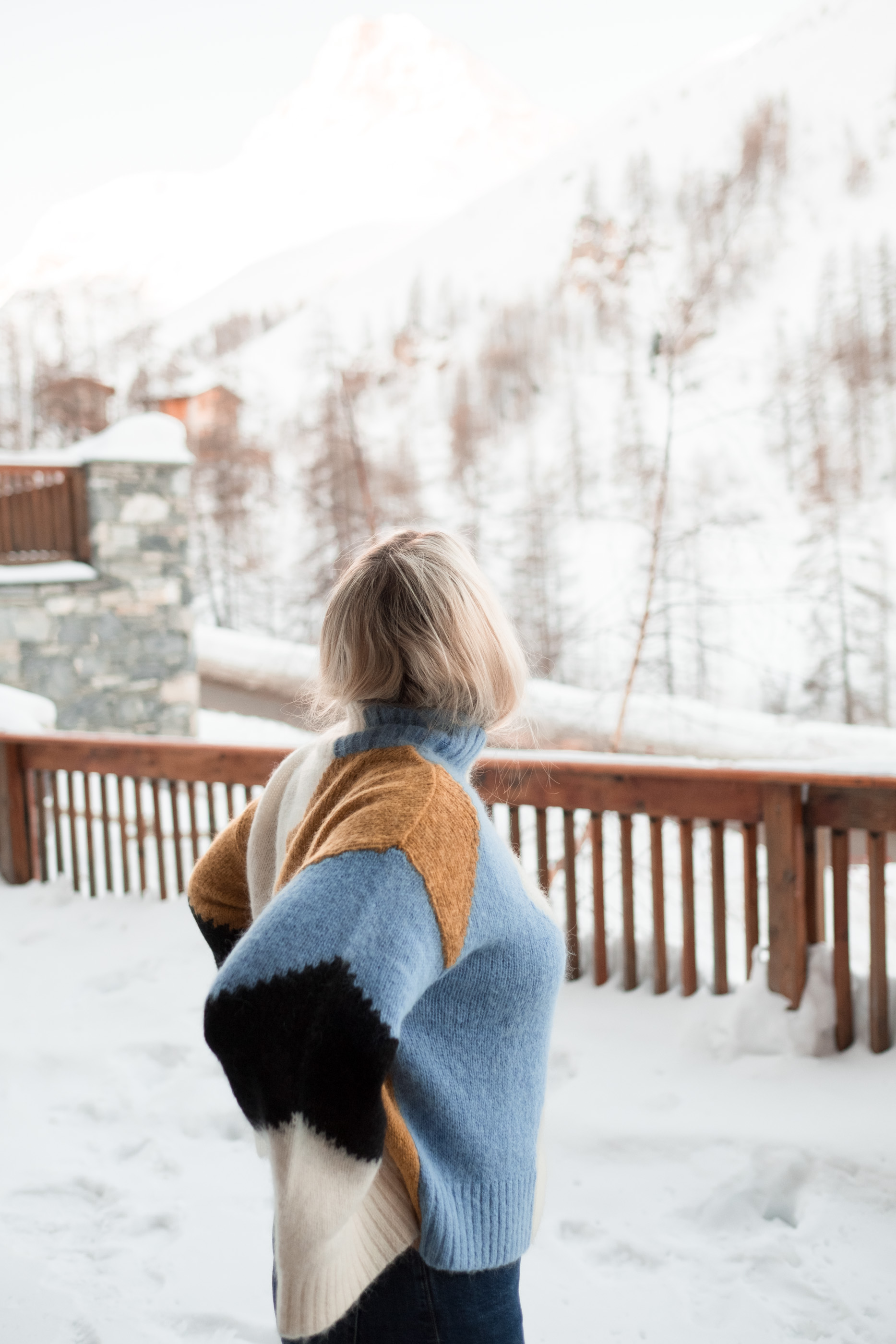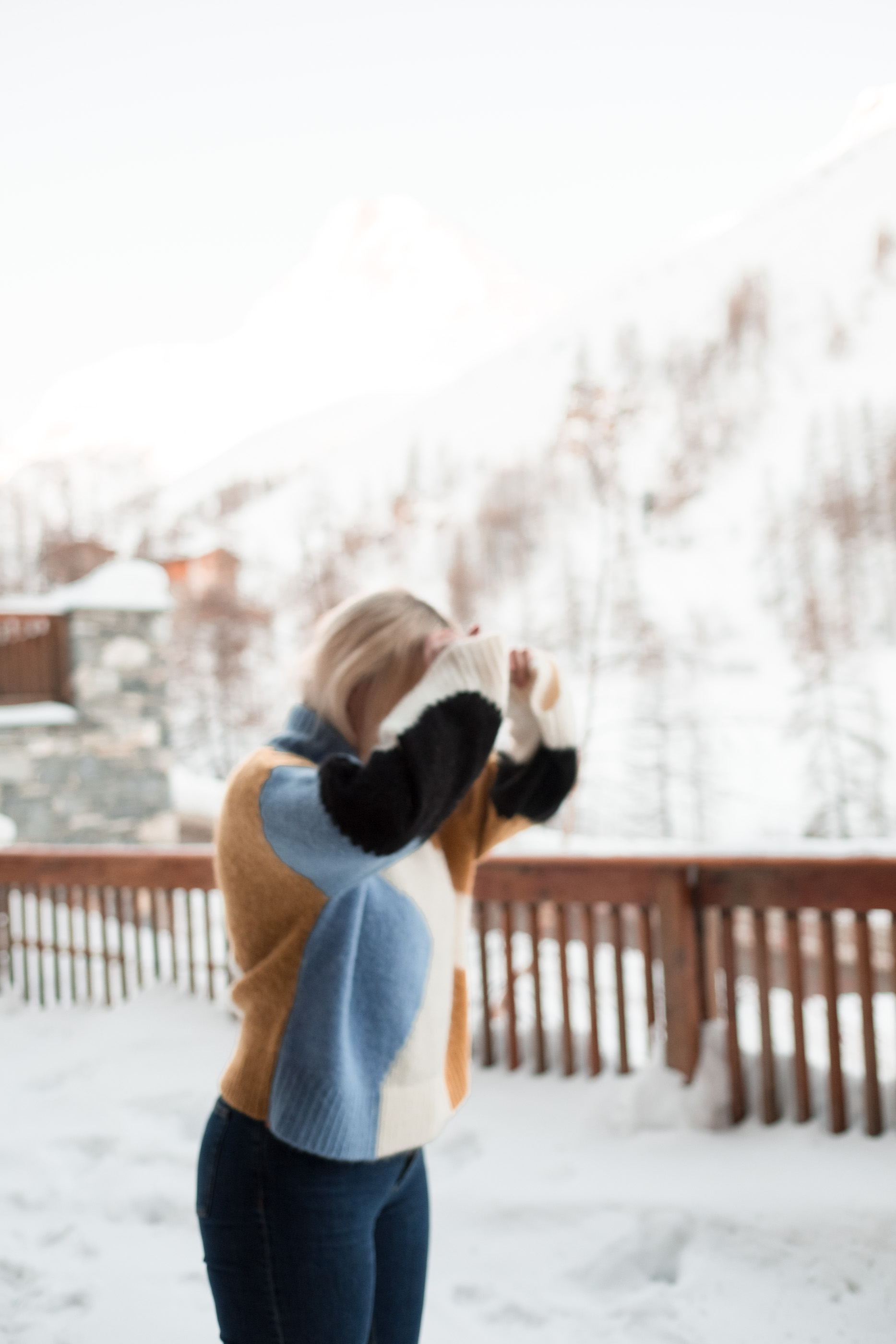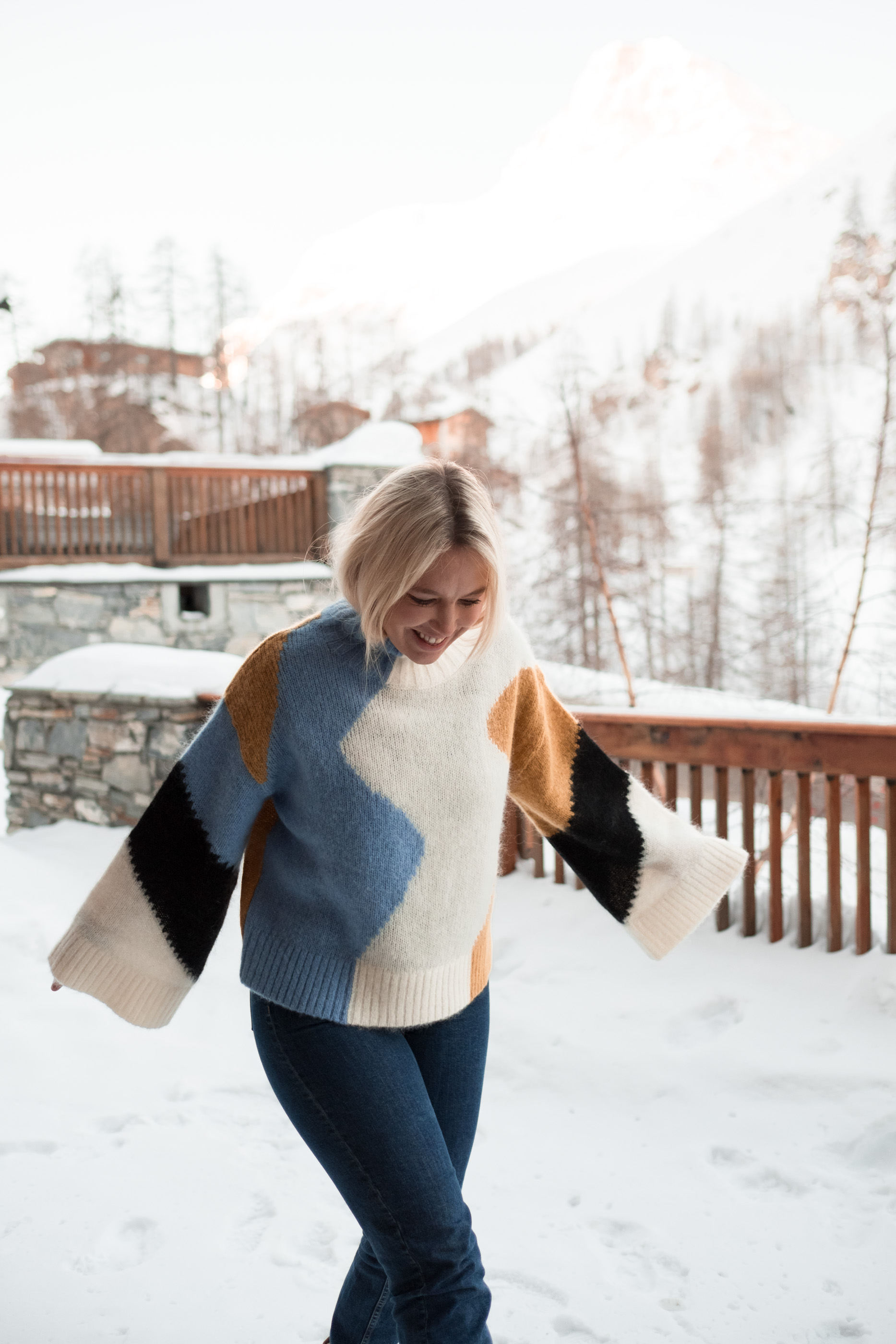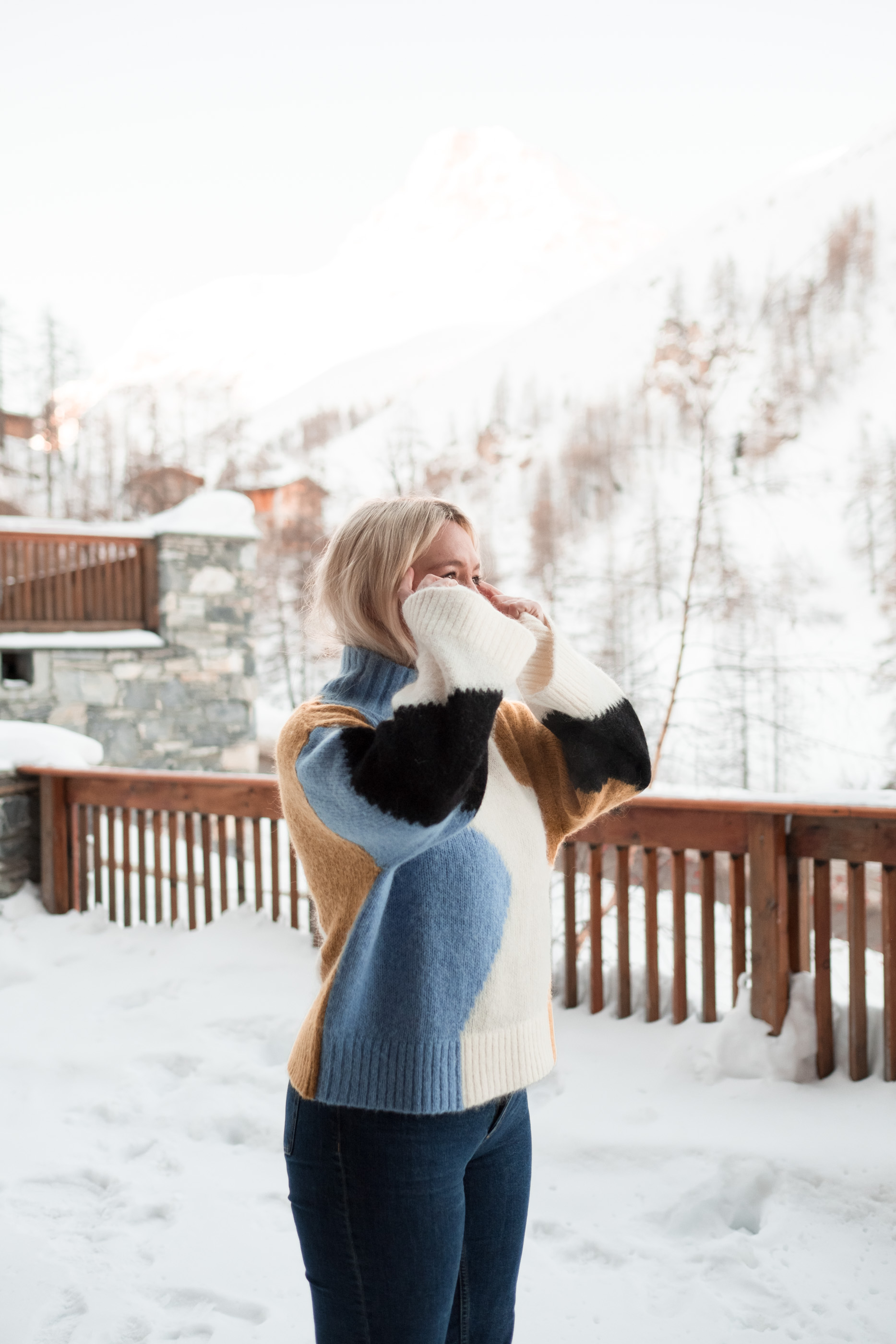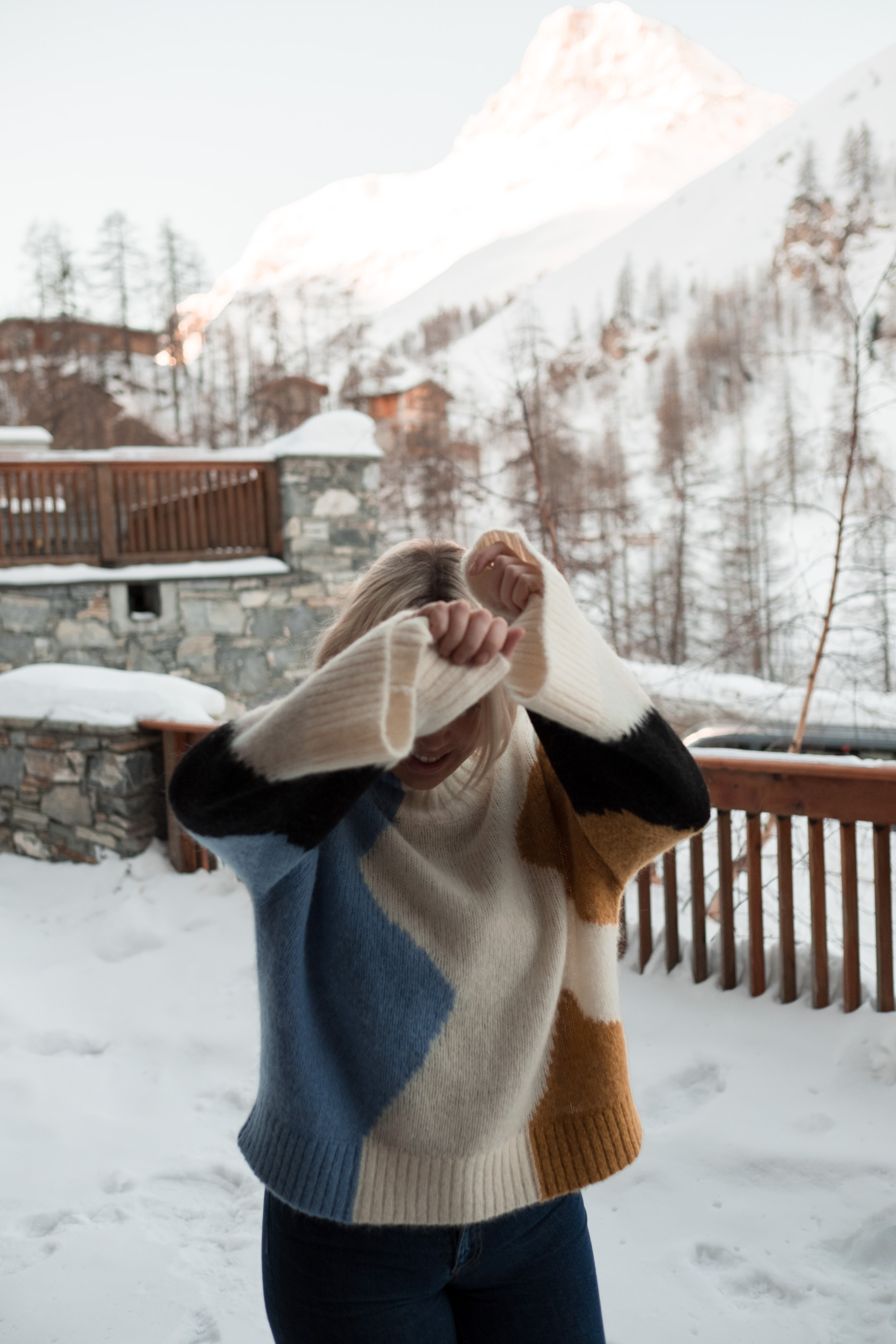 ---
SHOP MY NEW KNITWEAR EDIT

---
Whilst I am now back in the UK, i'm actually wearing this outfit again today, although instead of UGG's and thermal socks I've got my classic black boots on. It's such a cosy jumper and really, again much like my Ganni, makes  a very simple denim look a lot more special which is always a great thing to have in your knitwear wardrobe. The sleeves make me feel like I could be in Abba!
My return to the UK was with a little bit of uncertainty from a work point of view, but having had a few conversations today I am feeling rather excited about what the future may hold. I usually fear change and struggle with the anxiety it can create, but right now and when i really think about it, change always brings around new, exciting and otherwise potentially undiscovered opportunities.
So the moral of the story, embrace change and buy yourself a nice statement jumper to celebrate.