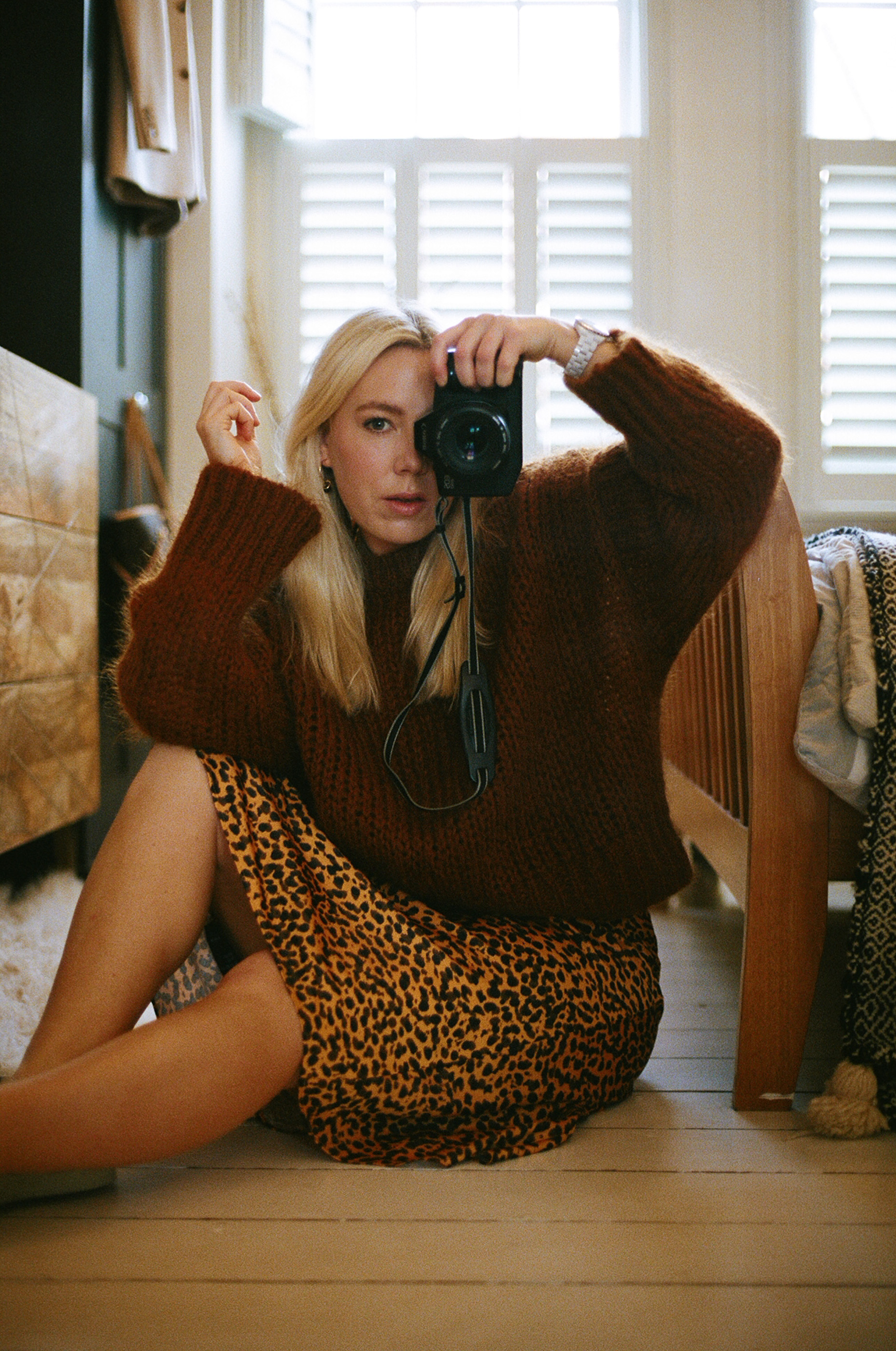 ---
FILM PHOTOGRAPHY: MY CAMERAS, FILM, PHOTOS AND TIPS FOR SHOOTING FILM
Embracing The Return & Beauty Of Analogue Photography
---
I'll admit that a few years ago I couldn't appreciate the beauty of film photography, my obsession with sharp, perfectly lit and focused images turned me away from the raw, effortless, imperfect beauty of film photography. I loved my DSLR and would spend hours perfecting the shots I took to ensure there was nothing but clarity in my visuals. I still love that, and often spend too long worrying my photos aren't totally sharp (it's that 'street style' vibe that's so hard to get totally in focus), but I have also come to utterly adore the just un-curated, effortless and totally 'in the moment' style of film photography.
I've developed a rather bizarre obsession with Paris of late, and I think part of my discovery of film photography came from that lust for Paris. I found myself creating inspiration boards of Parisian street style, interiors, advertising footage, and simply Parisians own photography, there was something about the soft focus, the movement and rawness of these visuals that made me decided to try film photography myself.
And so that I did …
---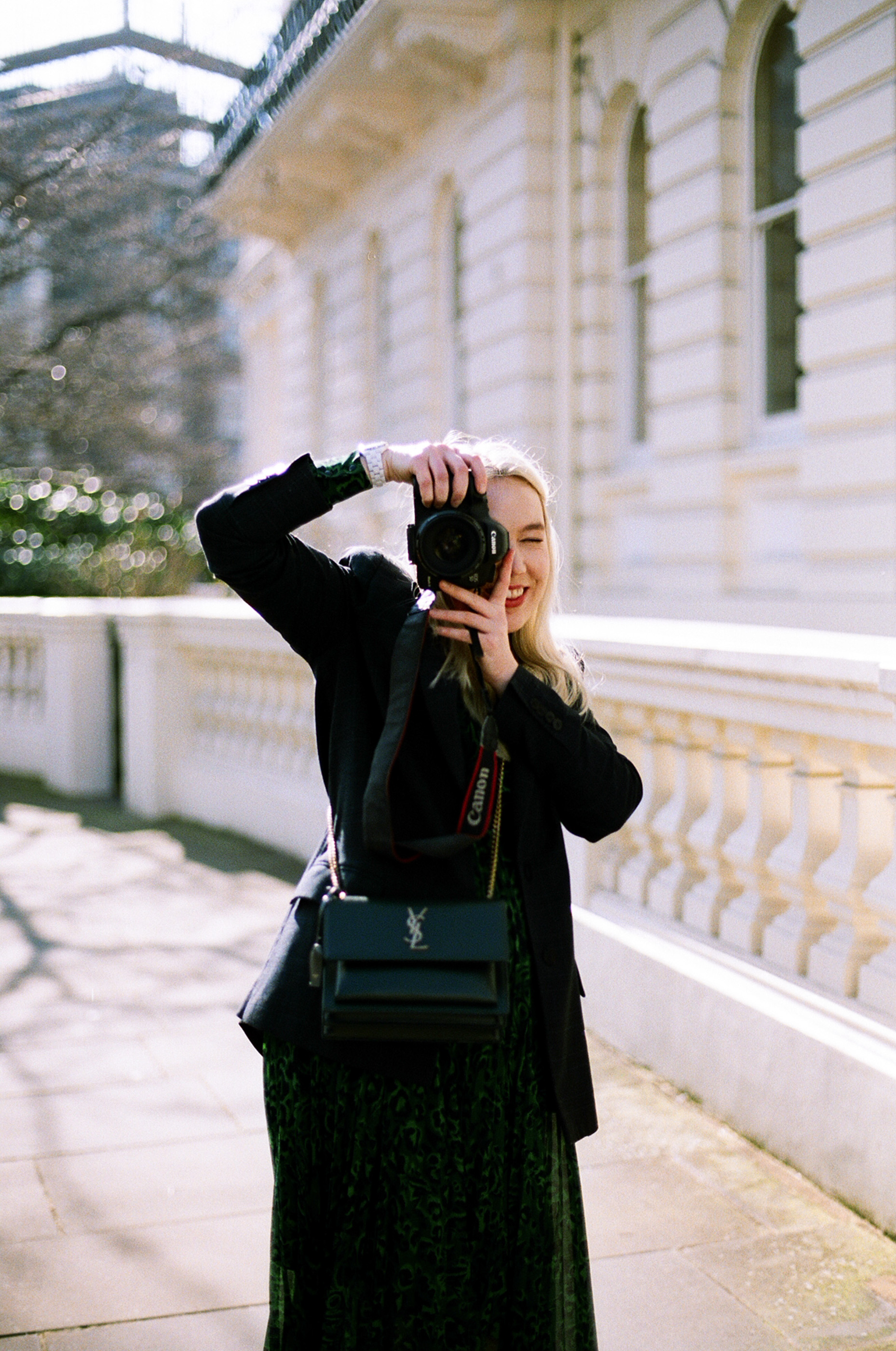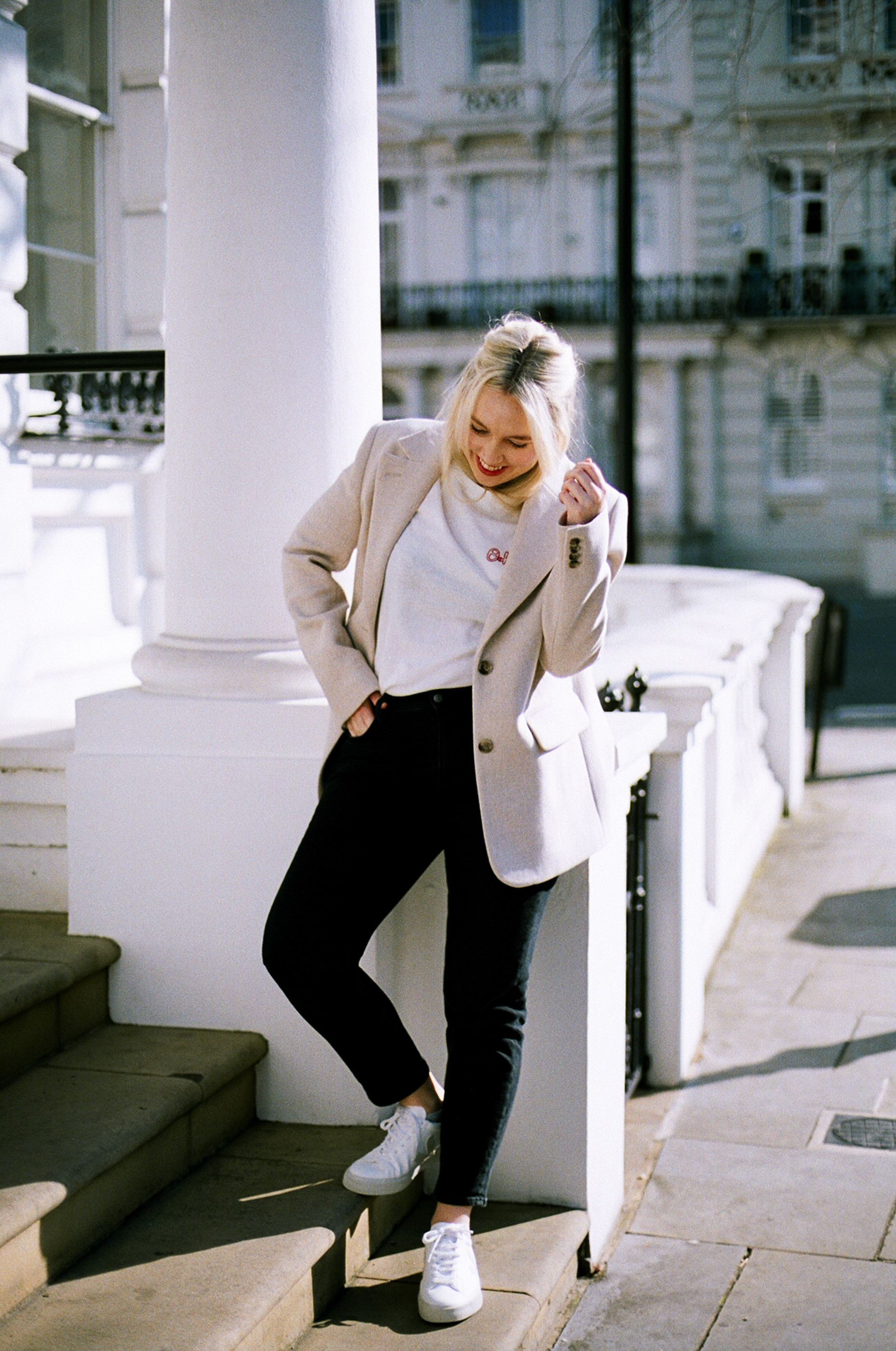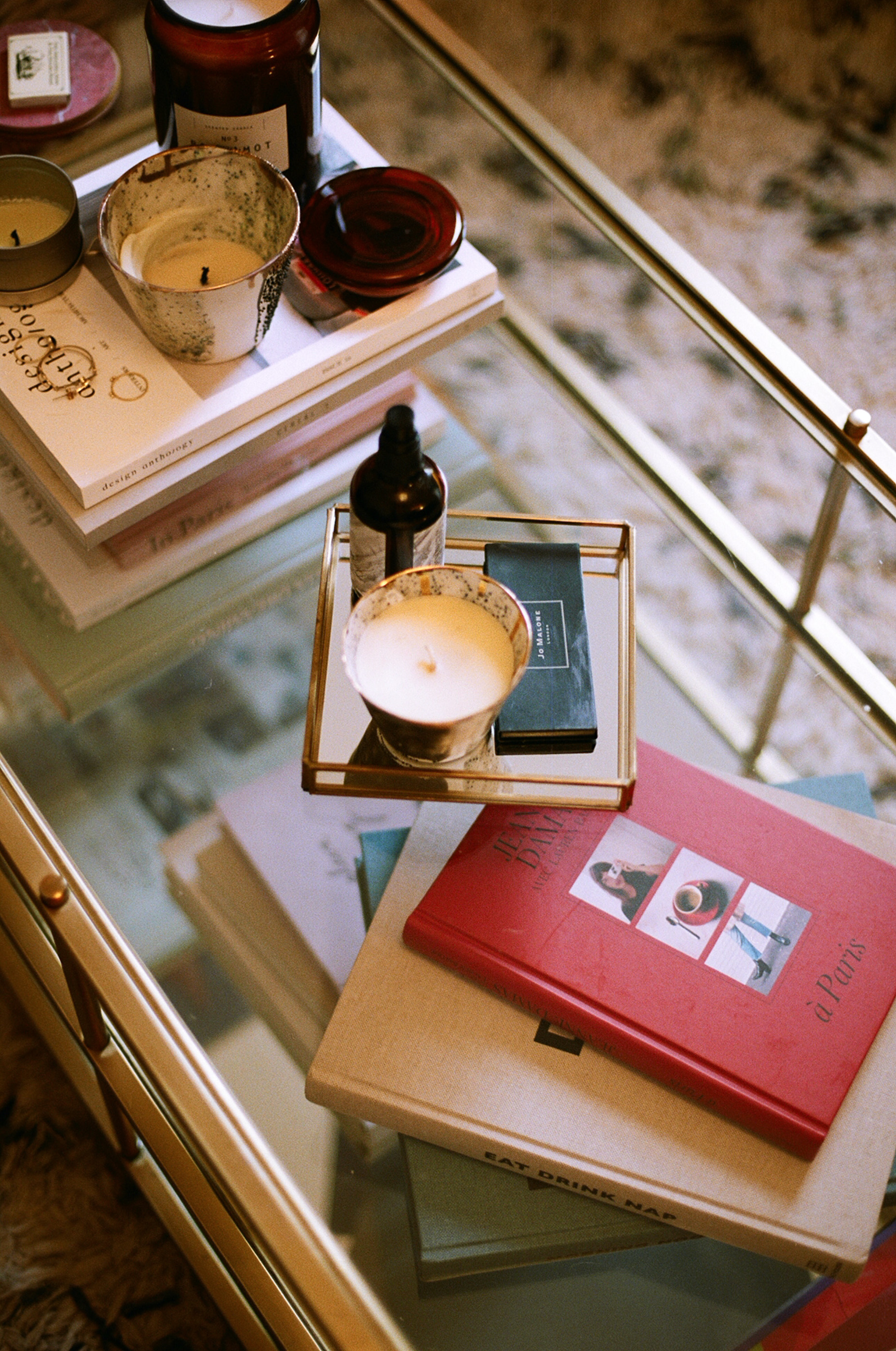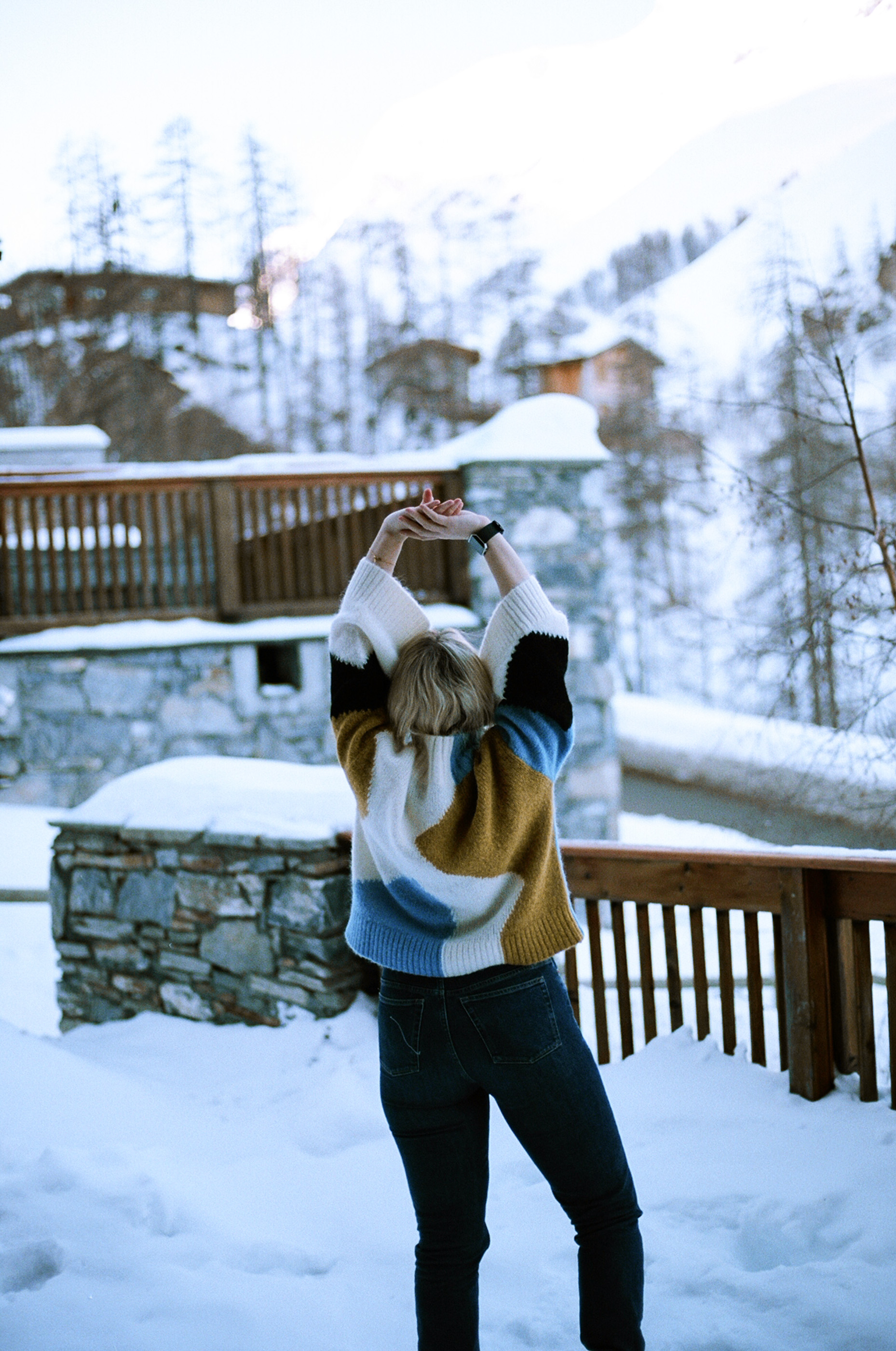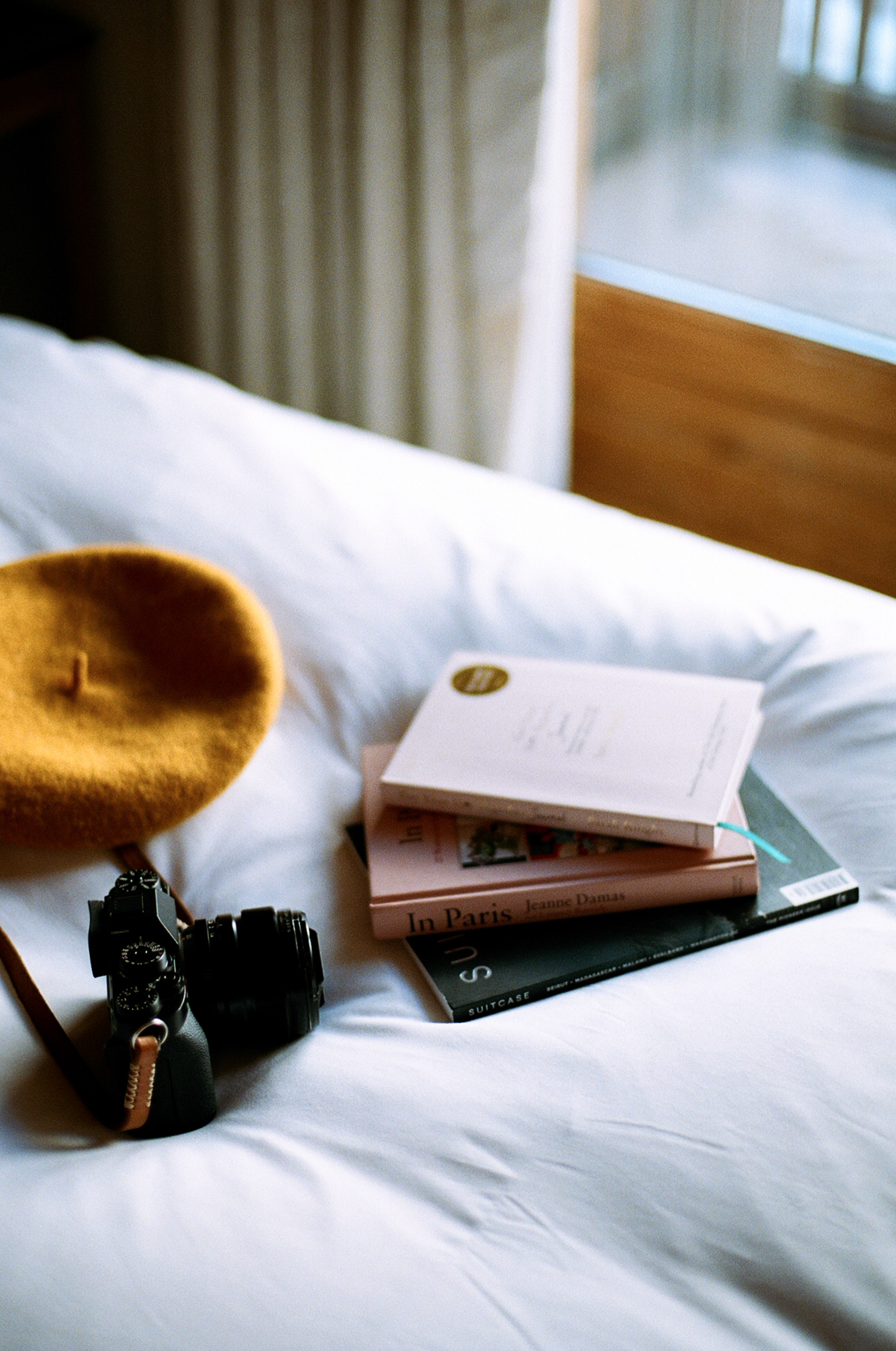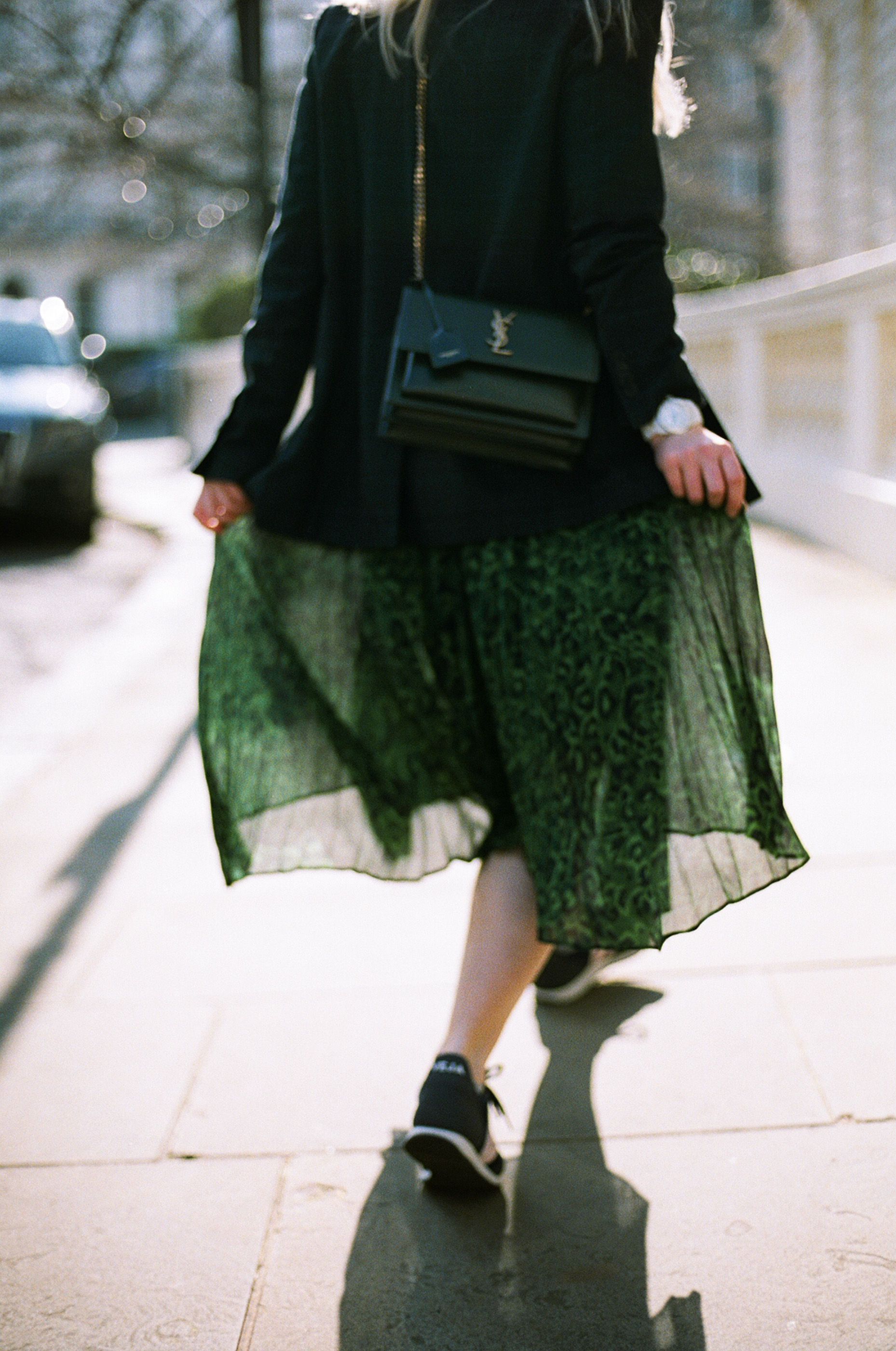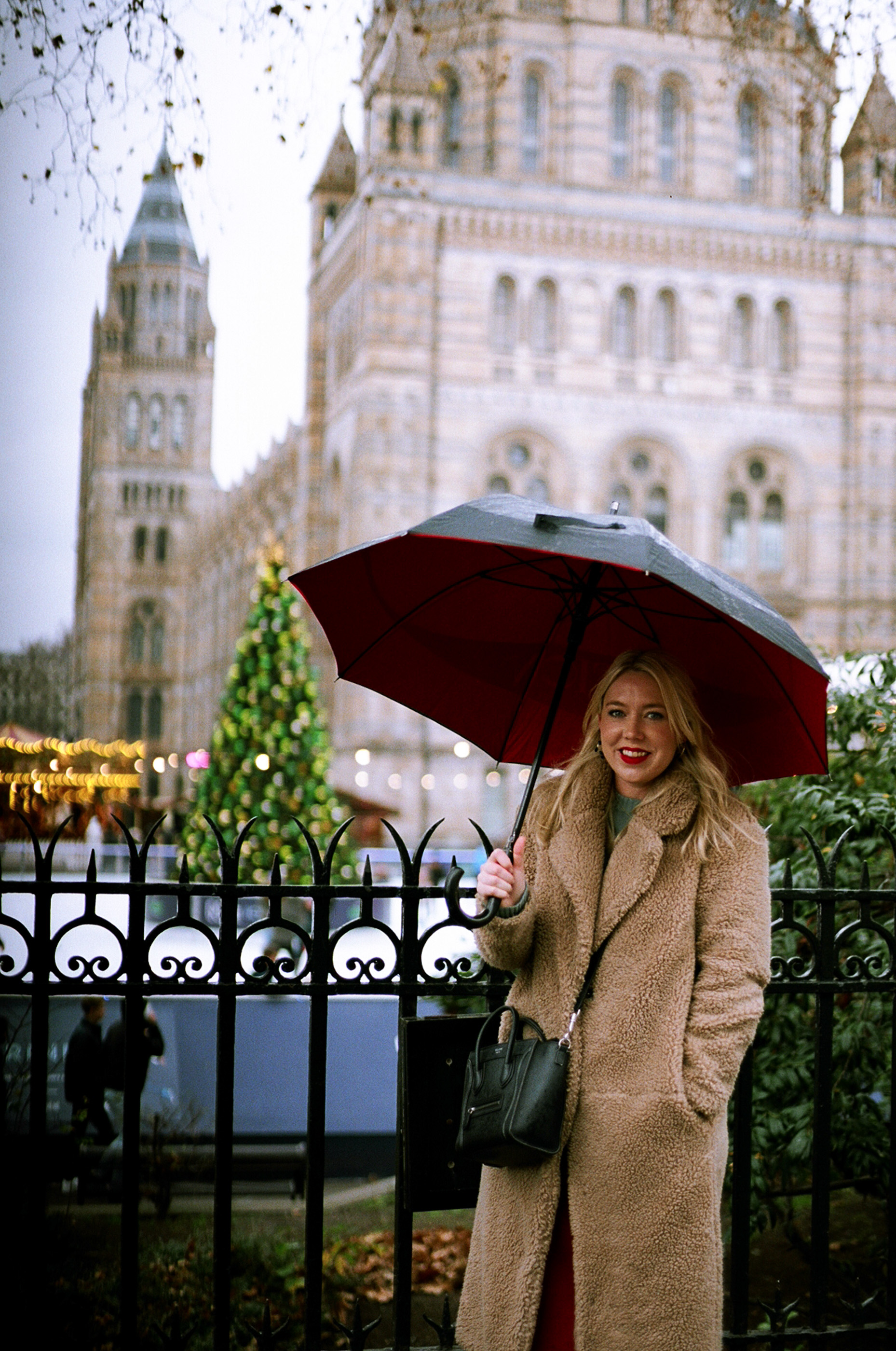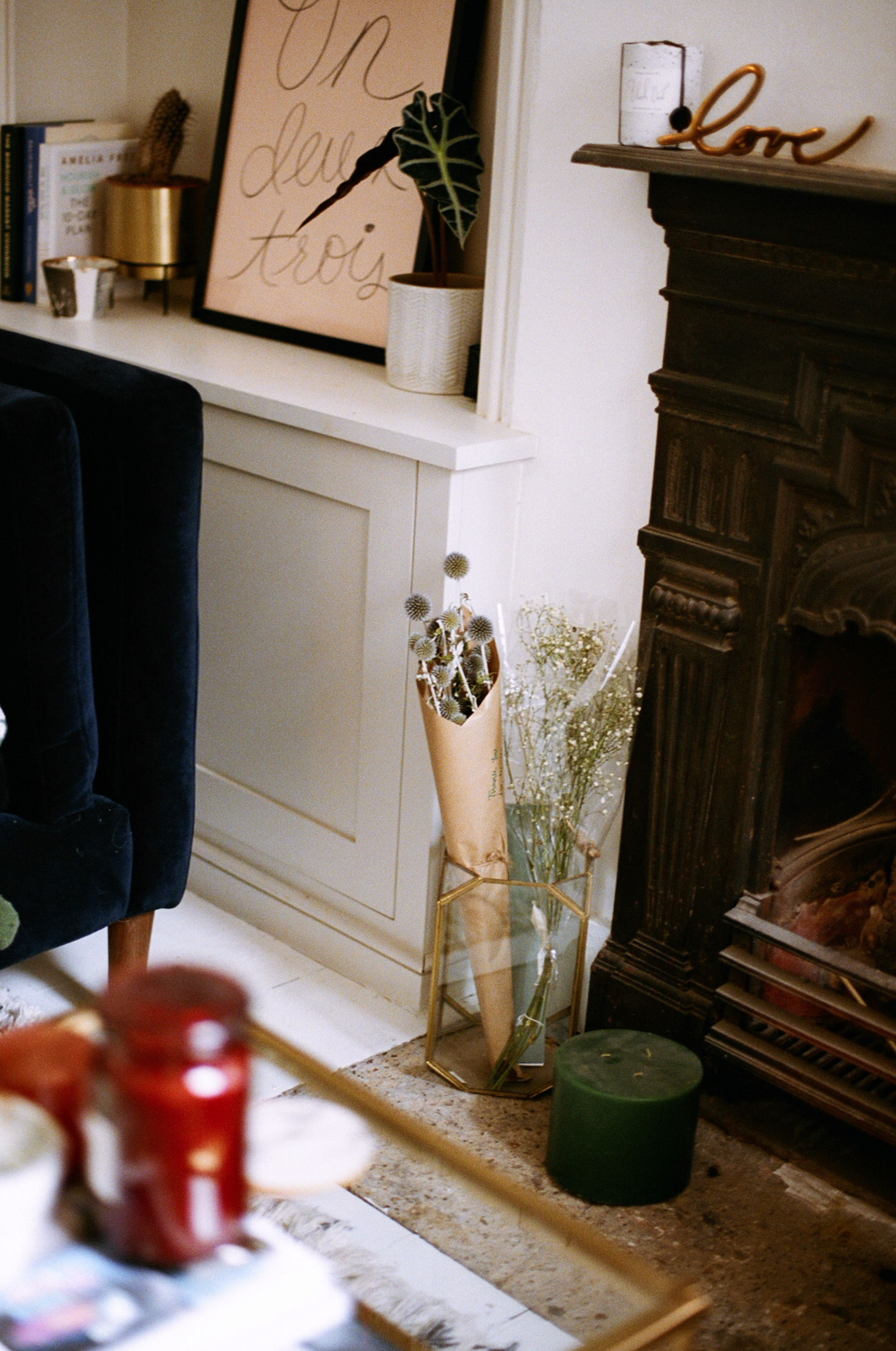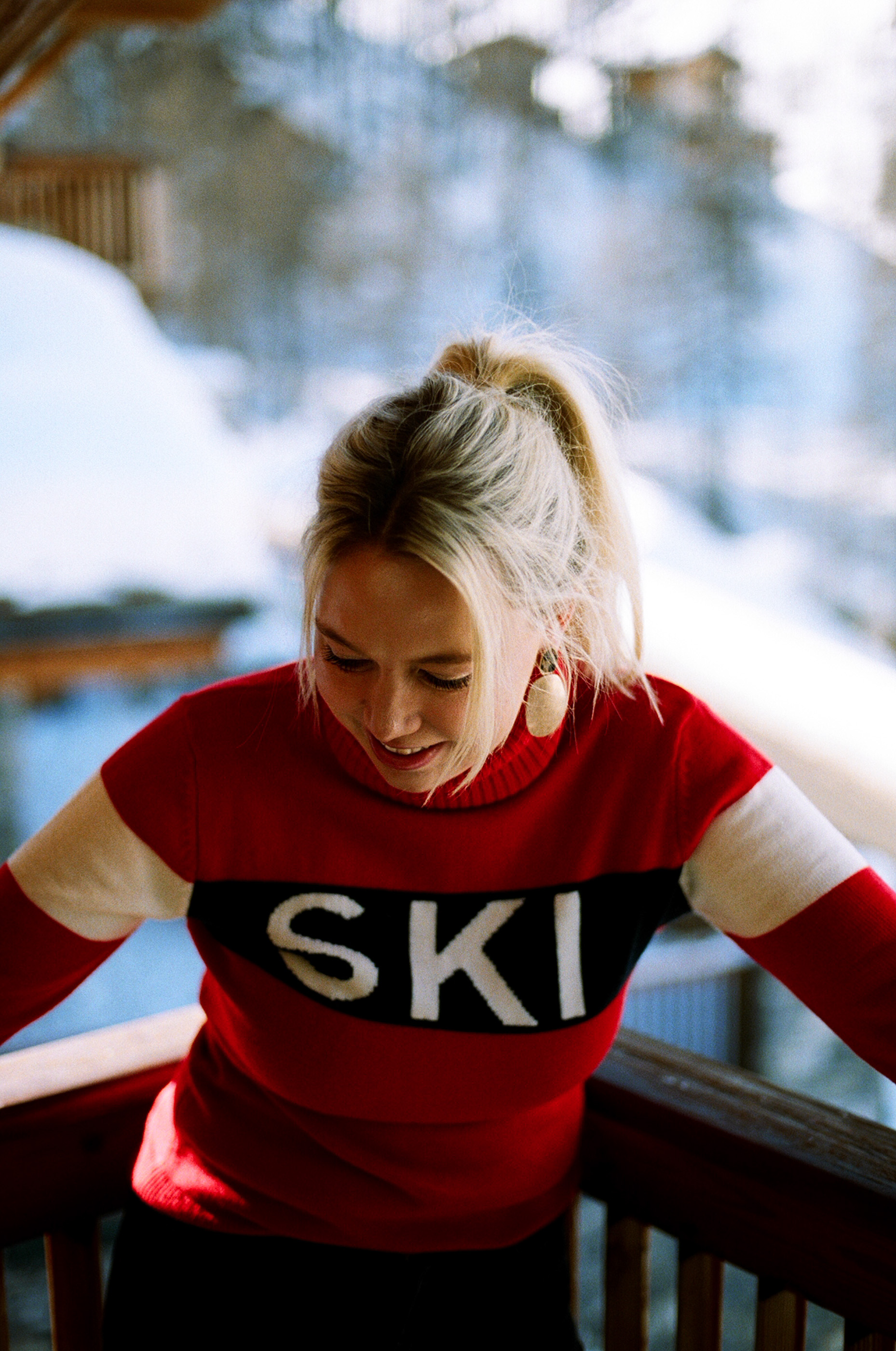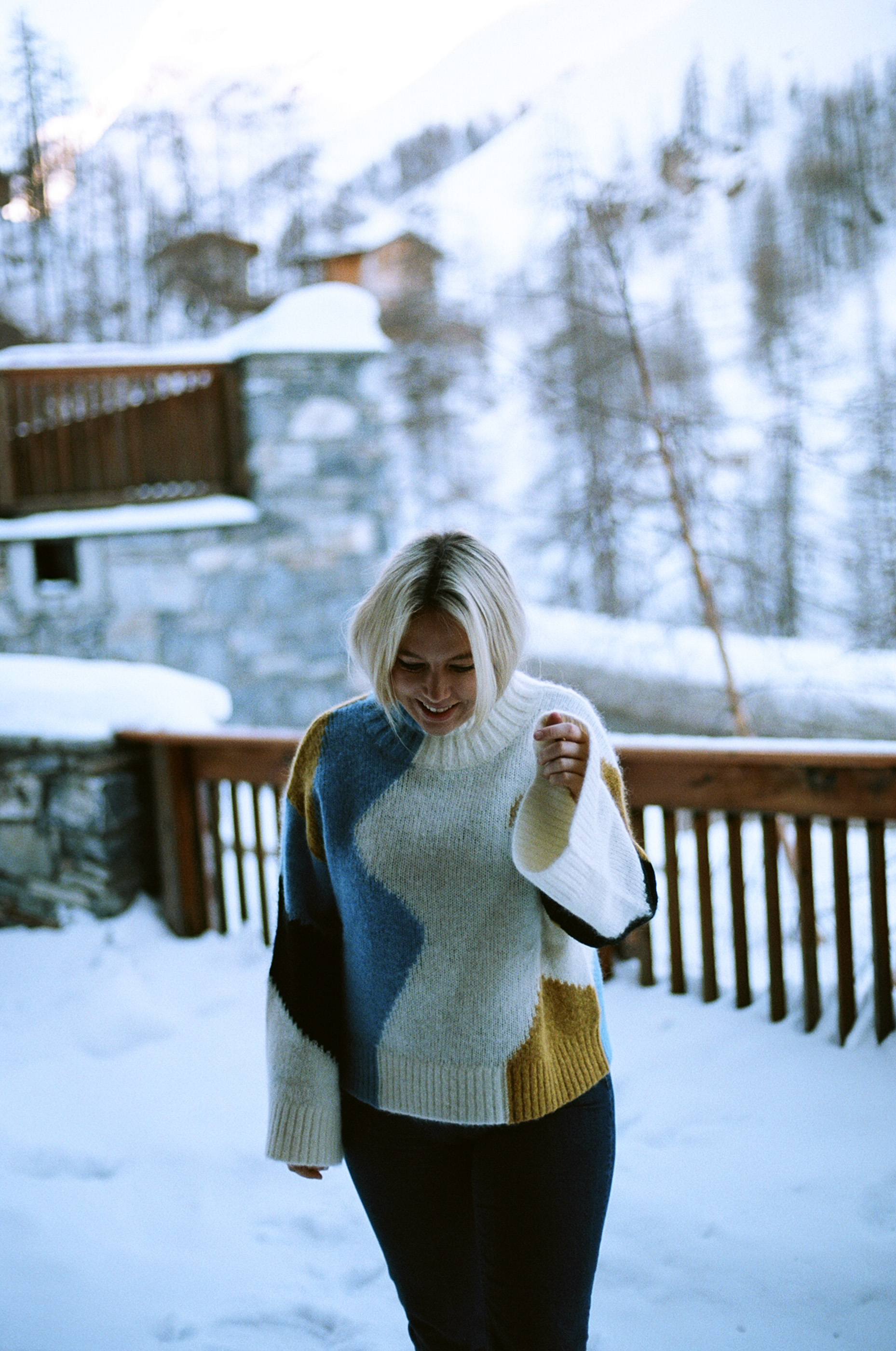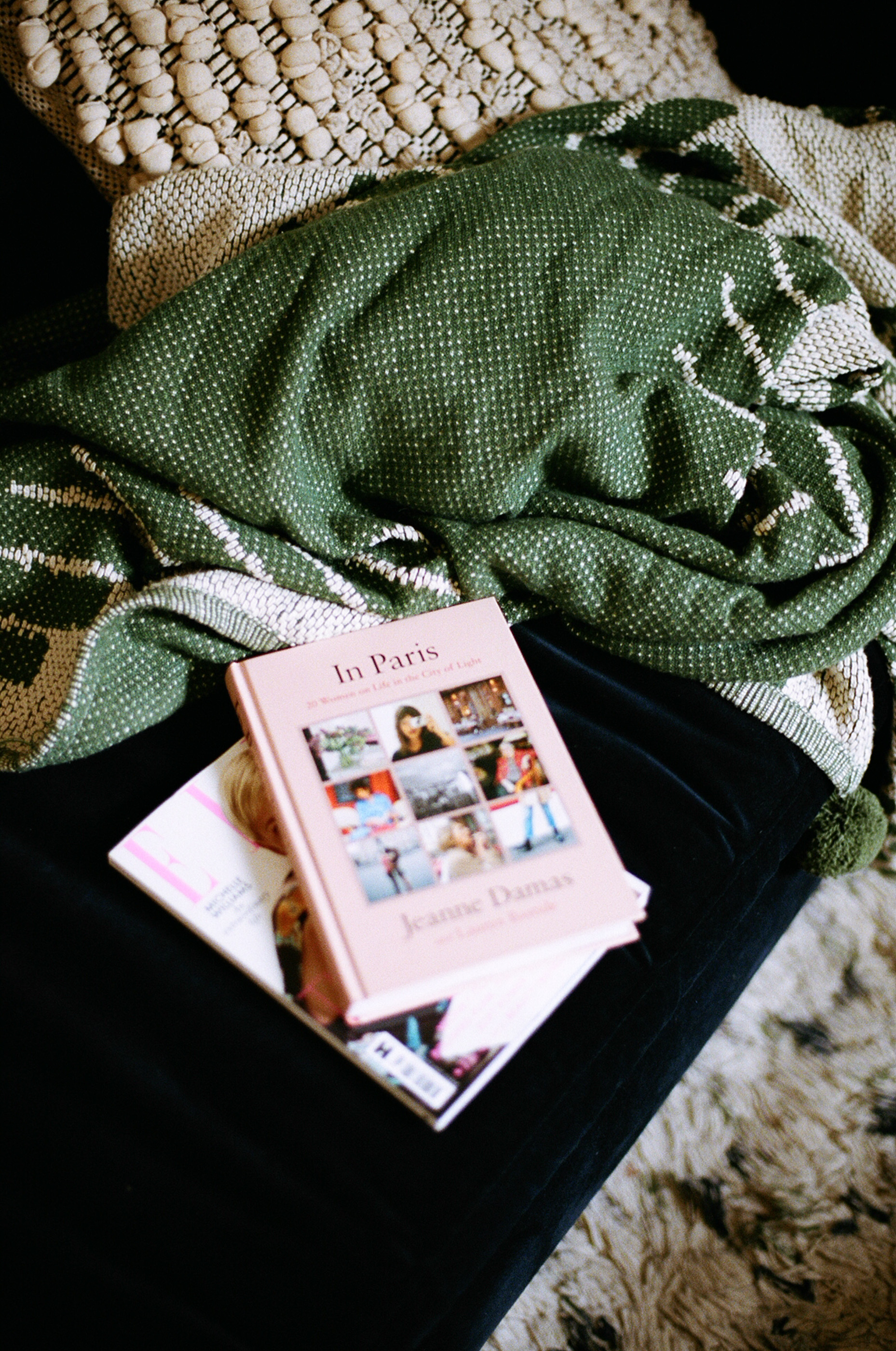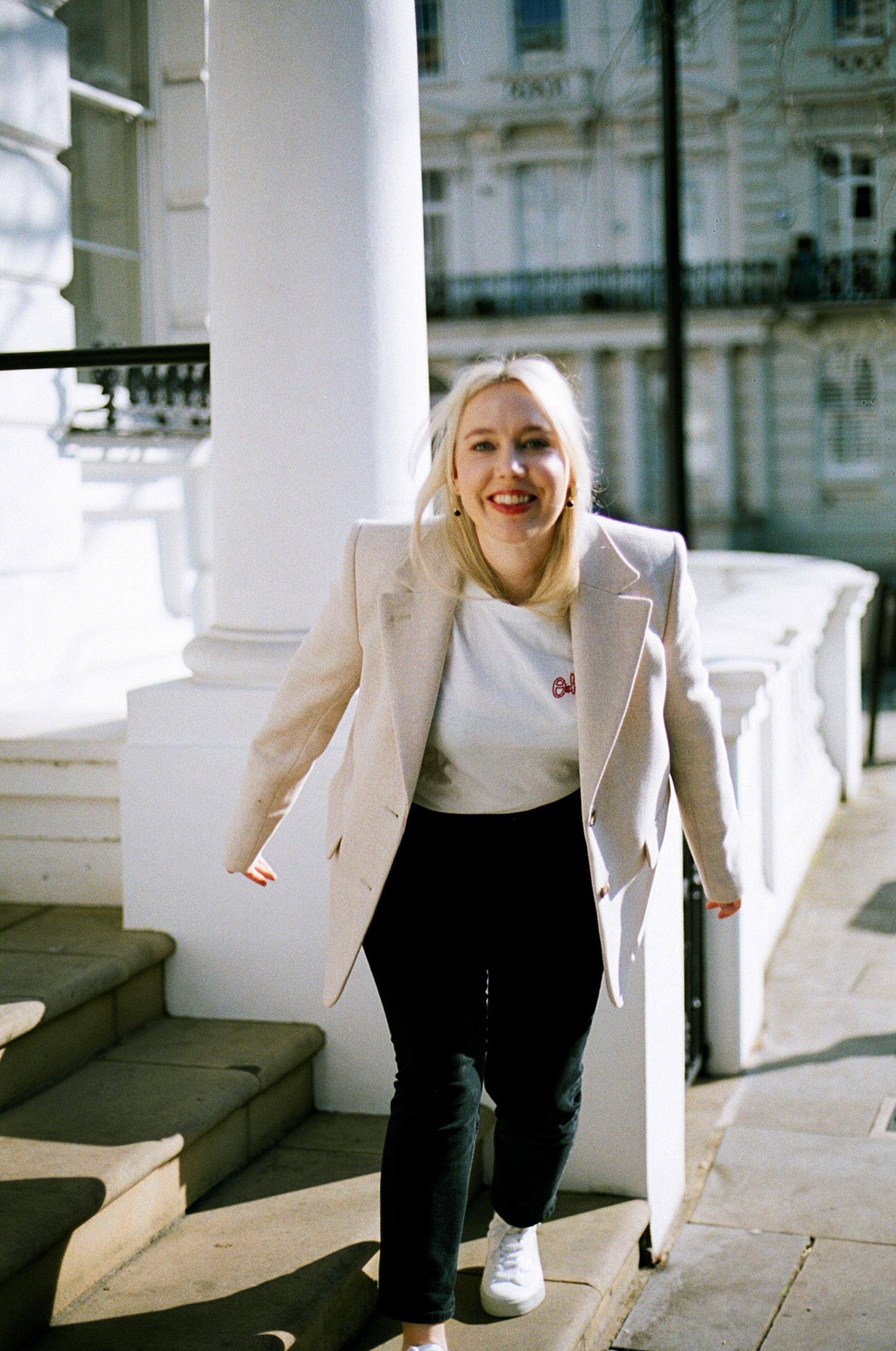 ---
–
THE CAMERA
–
I was lucky enough that both my dads and Jase's dad had film cameras they were willing to lend, but also a love for photography too, which meant they had some ace cameras to get me going.
The camera I've been using most is my dads old 35mm Canon EOS 650 film, the first of it's kind (designed for EF auto focus lenses) and launched on Canons 50th anniversary (in 1987 the year before I was born) – so many of mine and my sisters childhood photos were shot on this film so I was so excited to give it another lease of life, plus I knew it produced incredible imagery partly due to it's ability to take any EF lens, but also i've seen the shots my stepdad produced when we were kids so I knew it was amazing (plus I know he'll have researched heavily before he even bought this camera in the 80's so I know he'll have got the best on the market). One of my absolute favourite things about this camera is that I've been using my own lenses on it, because it takes all EF lenses – these were all shot using my 50mm 1.4 which was great as that has become quite redundant since I bought the 50mm 1.2 which I use on my 5diii. That said my dad also had some fab lenses in his kit so I'll be swapping those on to give them a try too, a 35mm and zoom lens, watch this space.
The second camera I'm using is Jase's dads 35mm Canon A1 (with 50mm 1.8 lens), yet another icon in their film range and one that is known still today to be such a good film camera. This one is a range finder and one I'm so excited to play with and learn a little more about. The beauty of range finder is that you simply can't 'mass shoot' and rely on auto focus, there's an art and beauty to capturing that ONE image, many say this is why Leica is so unique and special (I really want one of those too … but the £20k required for body and lens will be a while away yet). I haven't had any of my shots developed yet from this camera, but I am excited to get using it more to see how the shots compare and come out.
Finally I also had a Minolta (from my dad) which I was really excited to play with but sadly it was broken (a common issue from my research, age causes an issue with the ability to get the shutter lever working) and the reality of film is it's not efficient to fix a camera like that, as you can probably pick up another second hand one for less. So sadly this ones left looking pretty rather than functional at home!
–
THE FILM
–
Film wise i've invested in the Kodak porta film, they come so highly recommended and are icons in the film world so I thought they'd be the right base to start with. What I hadn't realised prior to playing with film is that your film is the basis of your ISO, so when you use a Porta400 (one of the films I have been using) you are effectively using a 400 ISO. This was a fascinating learning curve as I had no idea that's how film worked, of course you also have to consider the sensor size of camera you're using too as this also impacts the film size you need (mine are both 35mm). I've been using 35mm Porta160 and Porta400. I think the 160 was a little optimistic in the depths of winter but actually the photos haven't come out too bad at all (my skiing photos and those at the natural history museum were largely on the 160 film), the Porta4oo seems to be ideal for UK weather and lighting.
I shoot wide open at 1.8 which always helps with the lighting too, plus I just always love a strong depth of field in my visuals which I'm sure you know :)
–
DEVELOPING
–
When it came to developing I did a lot of research but actually high street photo stores are really all you need for everyday photos such as this. I used SnappySnaps as there was one in Richmond where I live and went for gloss 6×4 visuals and the photos on a CD. They're c. £14.50 each per film to develop (with a two day turnaround), so not the cheapest when you consider the Porta film is around £12 per film too (I bought mine in a pack of 5 on amazon for around £50 ish pounds).
A tip from my experience, ask if they can email you your visuals or pop them on a USB, I only realised when I got home that my mac book pro and Imac have no slots for CD's anymore, Jase's mac book pro doesn't even have a USB slot. So to save yourself some time and hassle if you want to use your shots on a device, it's worth asking if they can be sent in a zip file.
So the final note to end on is my tips … 
---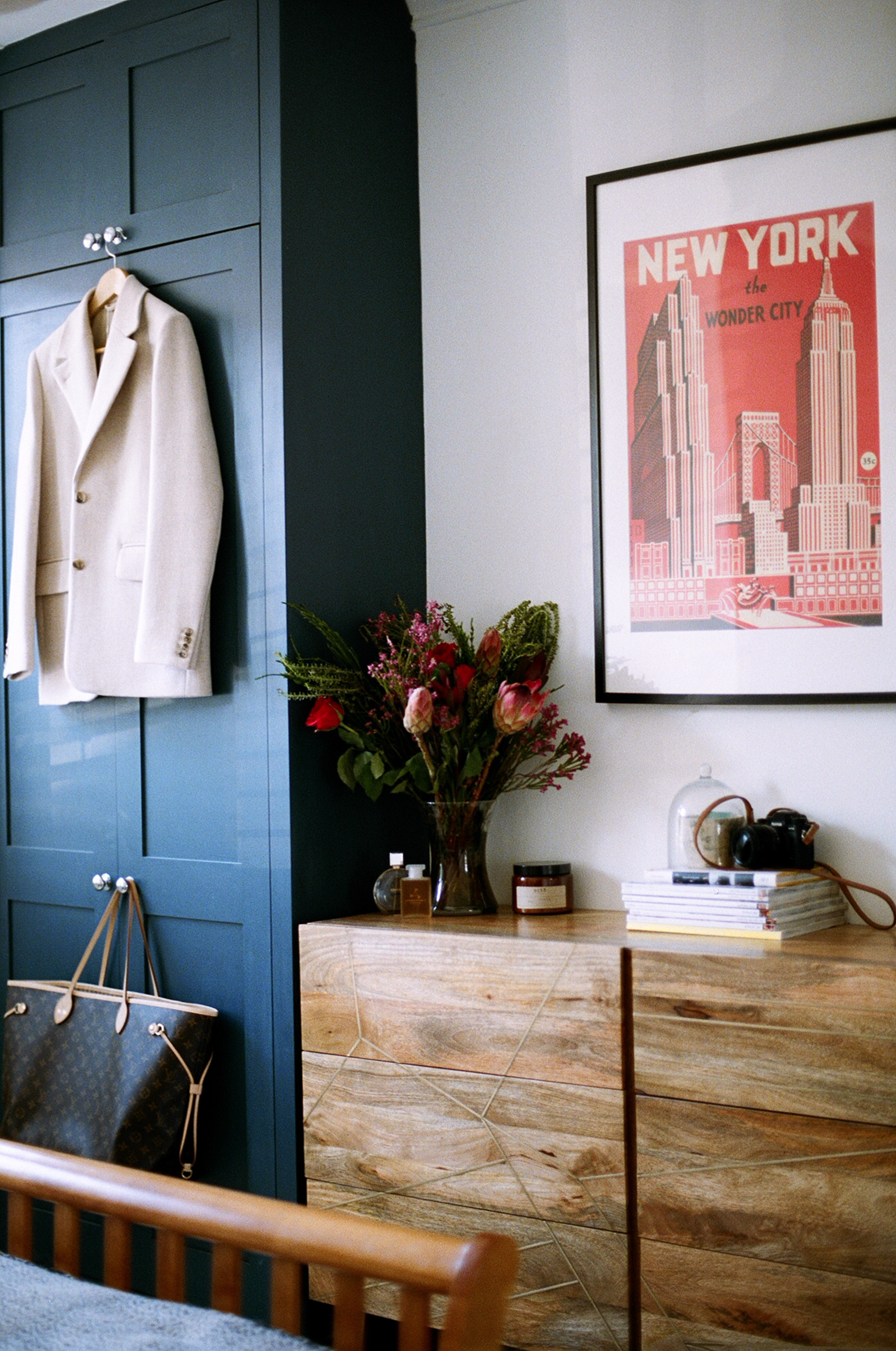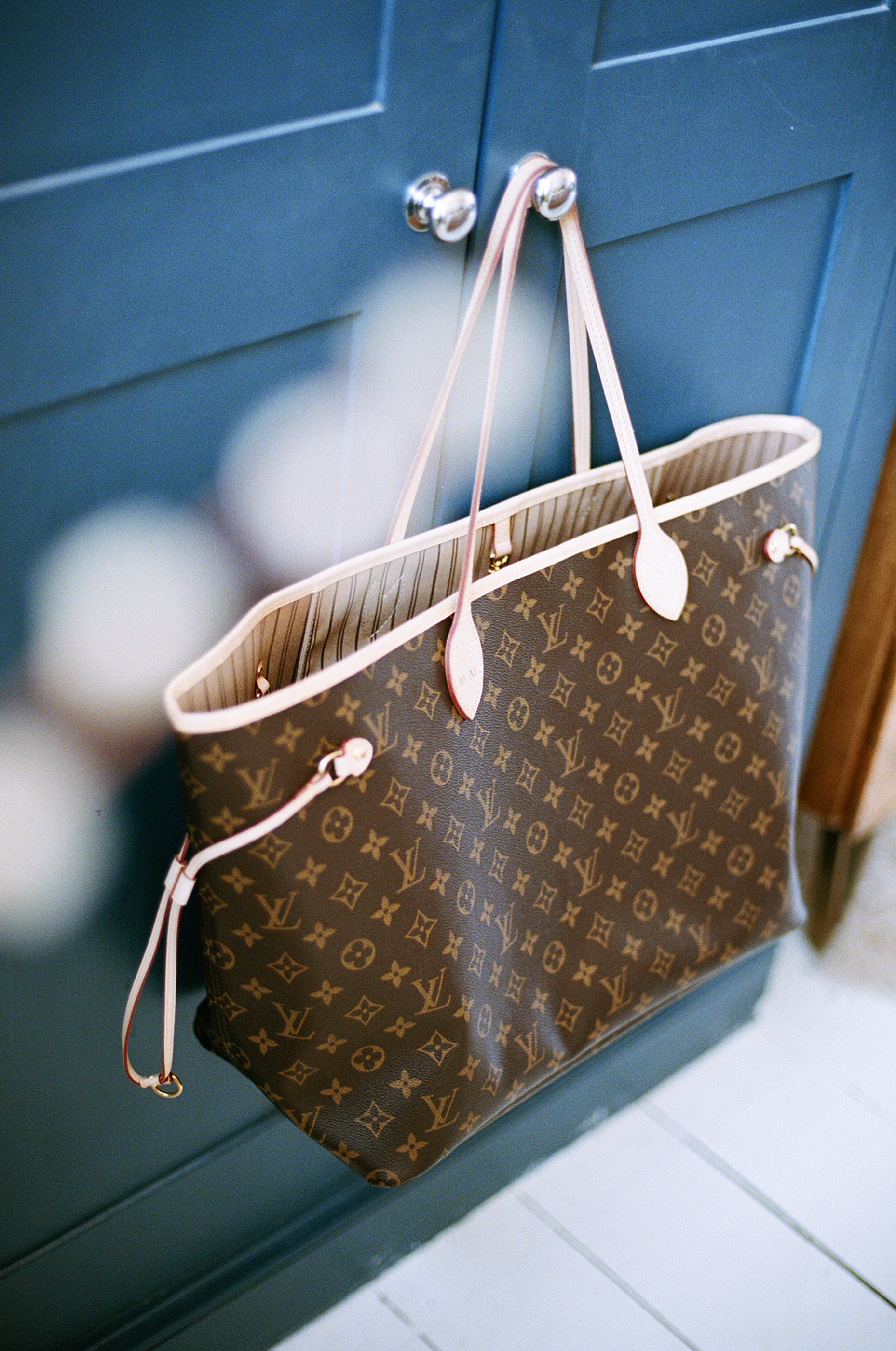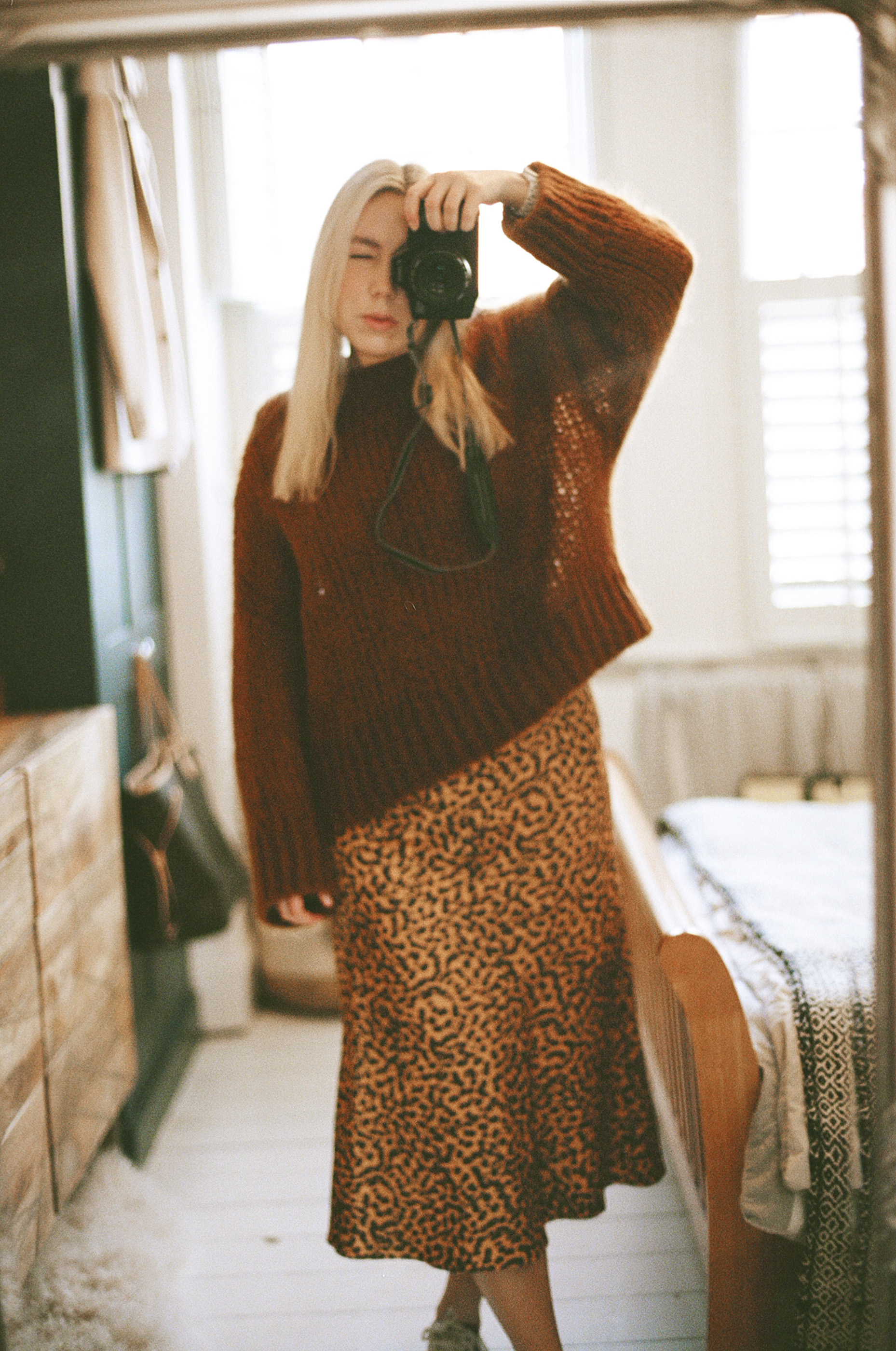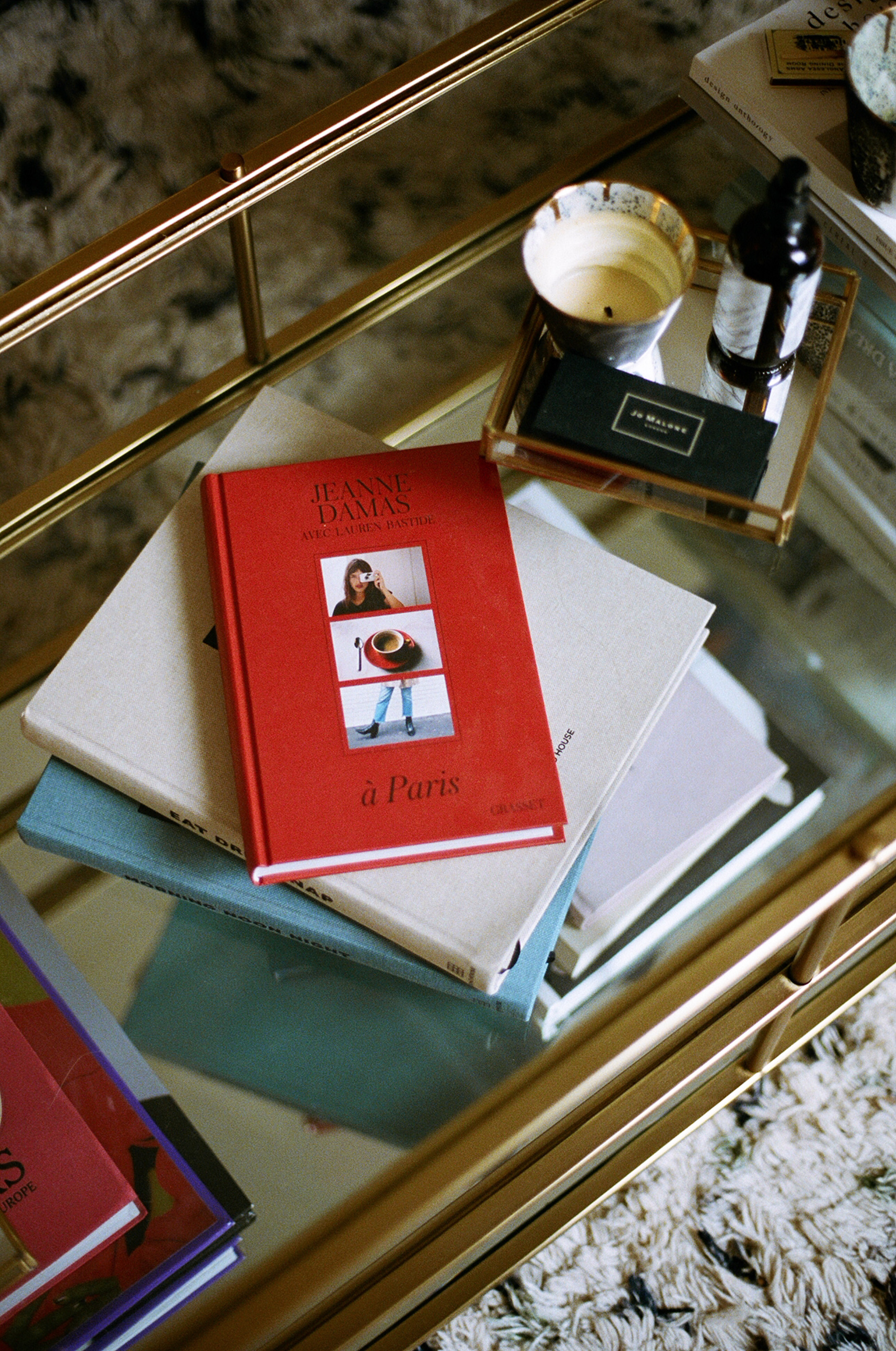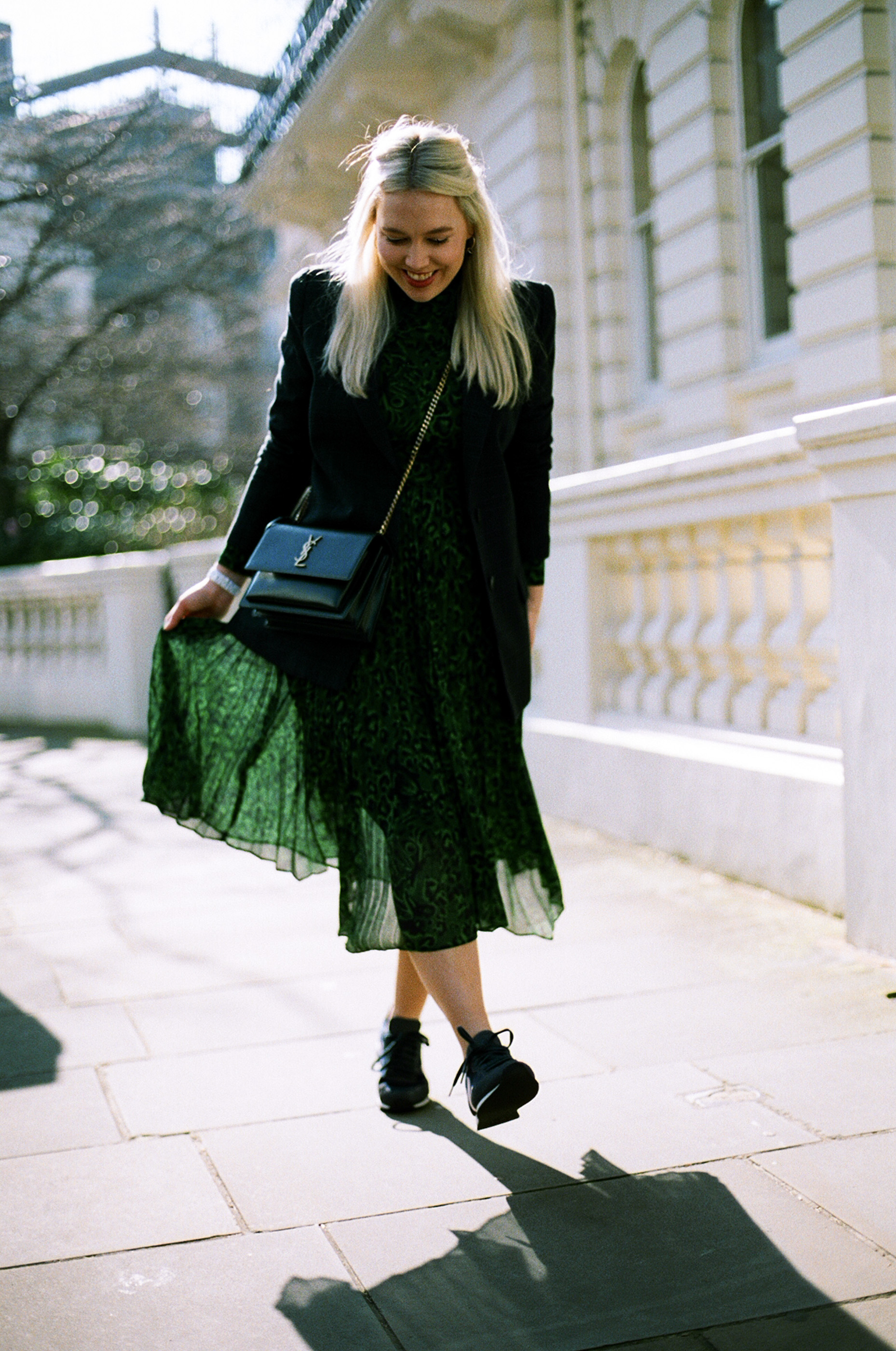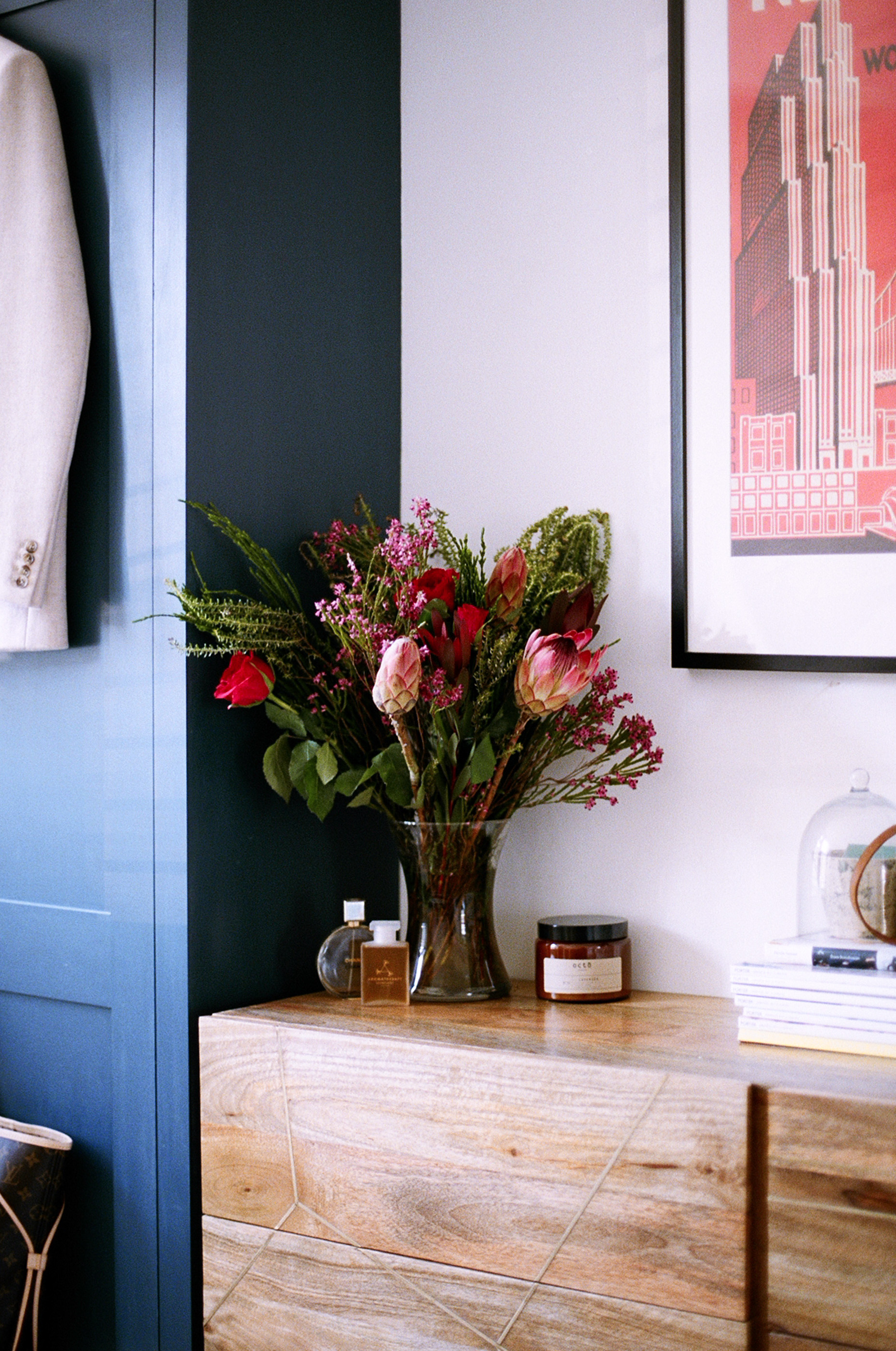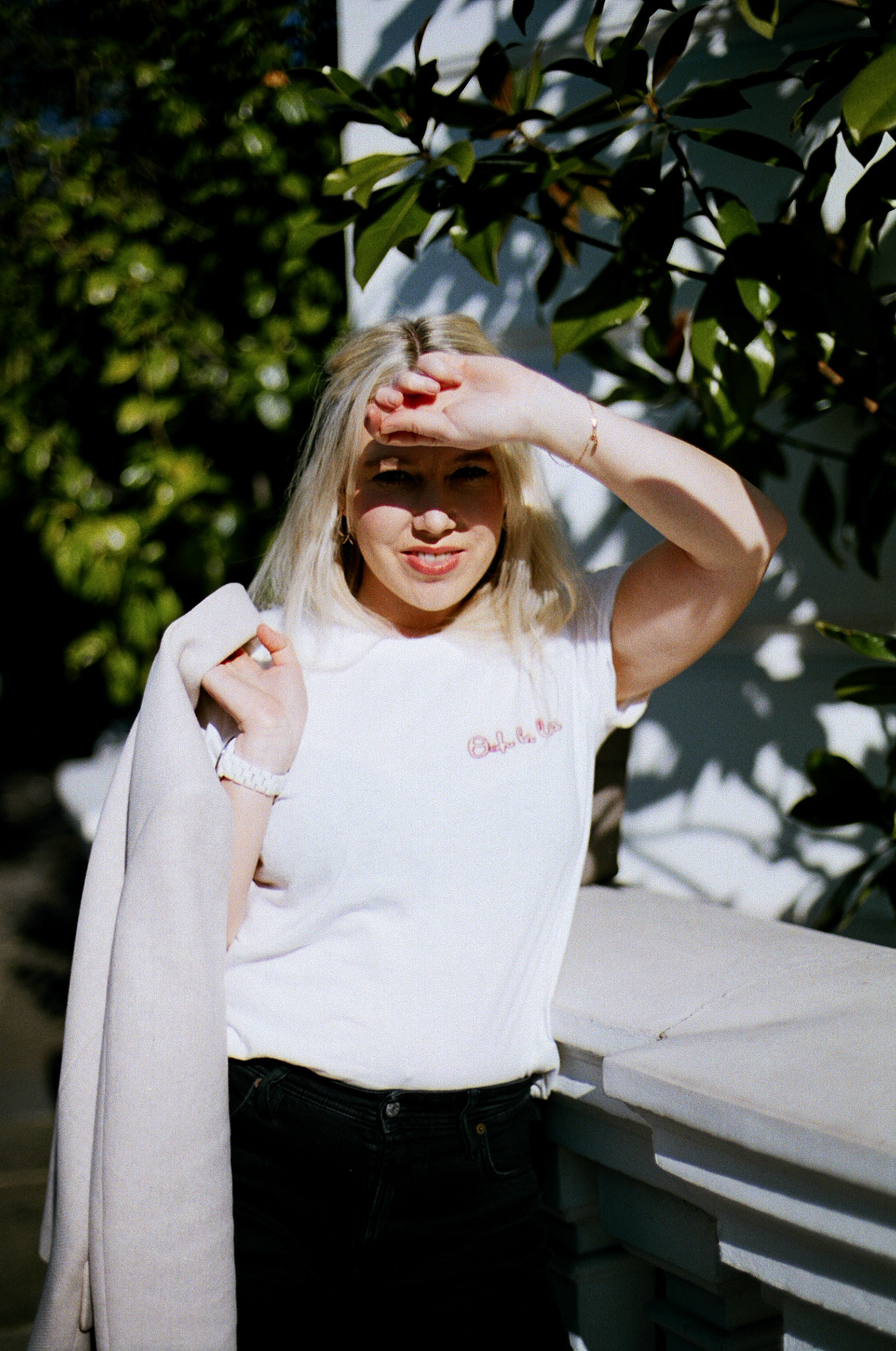 ---
–
MY FILM PHOTOGRAPHY TIPS
–
I'm absolutely not a pro film photographer and am on a journey of learning myself, but based on what i've experienced so far my tips are quite simple:
Firstly play around, you truly don't know what you're going to get until it's developed so just play around, experiment, try out different lighting, compositions and settings, test the camera and try as much as possible, as it's really the only way you'll learn what works and importantly what you like.
Second of all don't be afraid to shoot more than one of the same image. As I started out I shot one photo every few days because I didn't want to waste the film, my attitude to this has changed now and if anything I want to play with shooting whole outfits on one roll to get a mix and variety. The output is quite different to my usual photo style, but I'd love to mix that in and have a fresh creative take on my outfit pics. So yes, shoot multiple pics, perhaps tweaking settings / composition between your shots, if one doesn't work, hopefully the other does.
Thirdly don't go out and invest tons in a film camera, I read a whole host of reviews and for a mad moment was thinking of buying an old Leica film. The reality is unless you truly know you love it and are investing in your film journey, you don't need the best of the best. Ask family to see what they have, my friend even dug out her old college film camera for me to play with, look on ebay, and visit local photography shops as they're always likely to have some old film cameras on sale and often they're a mere £50-£100 depending on what you want. The other tip on this point is don't go out and buy the camera you saw someone else using, I again started looking into what other instagrammers use when they shoot film and thought perhaps that's what I should go for (as I love their visuals), and of course the camera will impact the visual you create (and if you like their style then you could of course give that same camera a go) but I personally wonder if the differences in the 'camera' itself is as pronounced as the differences you see in modern DSLR cameras and lenses. One to be debated as I don't know. But the point is, it's all about having fun and playing so don't feel like there's a 'right' camera for it – I really like how mine photos came out and i've seen no one else I follow use these cameras or talk about them. There isn't 'the one' there's many, so play around and don't be swayed by the trend right now.
Finally, embrace the art of learning something new. I hadn't used a range finder or film camera before (well at least not recently), and I am so enjoying learning this skillset and broadening my photography experience. Half the art of film is going back to analogue, learning how to use your camera, mastering the art of balancing ISO, Aperture and shutter speed (read this post if you need some help). Film and old cameras force you to become knowledgable, and as someone who only shoots manual, I really love and respect that element of film.
–
I would love to know if you've enjoyed this post and the film photos? Would you be keen to see more film posts?