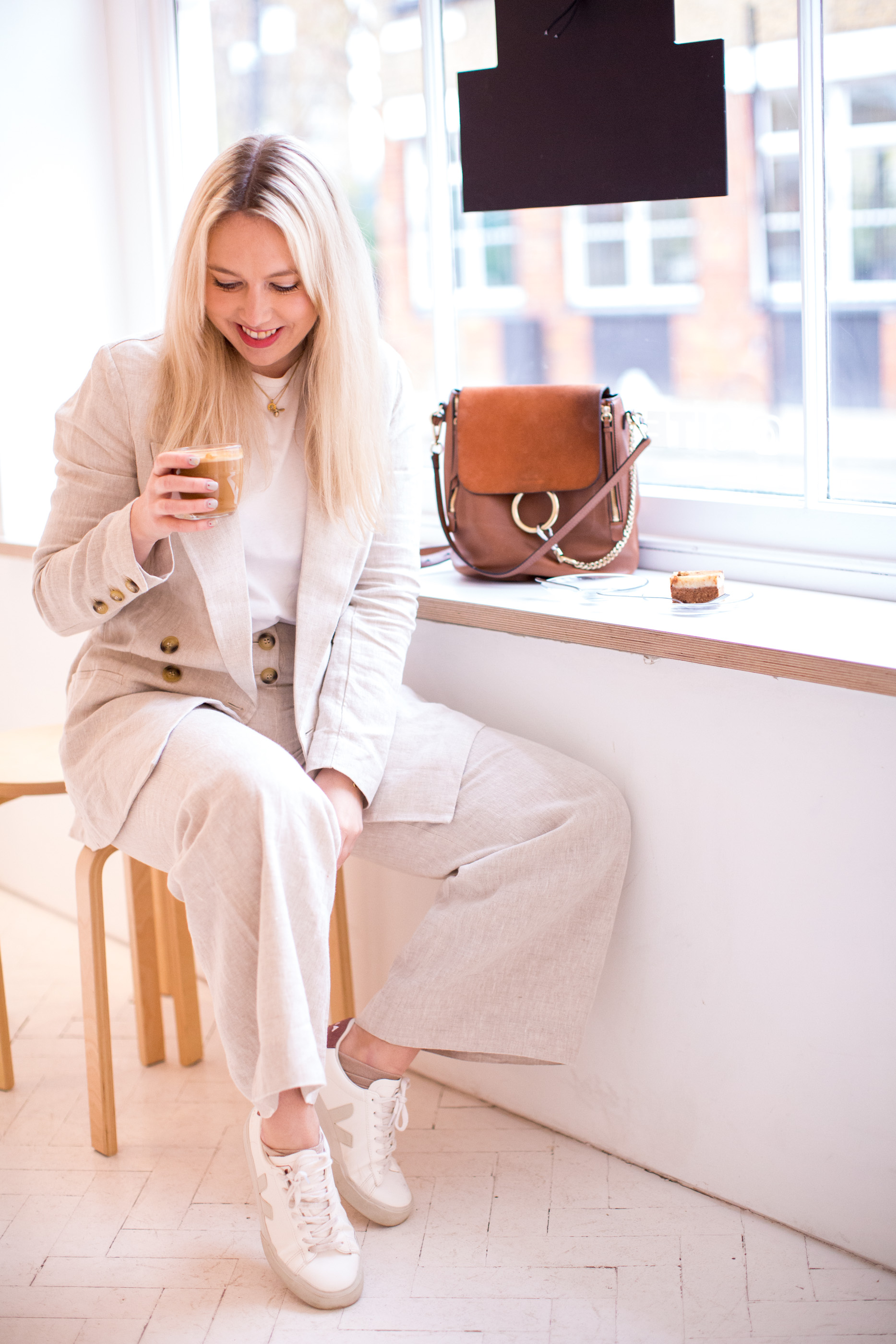 ---
THE DEMOCRATISATION OF FASHION
A Linen Suit For Everyday Wear
---
Despite the negative sentiments that can sit alongside social media, mostly the idea of comparison and feeling like our lives are less than others, one thing I do think social media is great for is inspiration and in turn making even the most niche of things feel accessible. Take a suit for example, it's something normally you'd reserve for work, men, or very formal occasions, yet today it's an ensemble we see women embracing and styling for everyday wear, teamed with trainers and a tee not just the typical blouse and heels. Social media has opened our eyes to a whole new way of wearing clothes, embracing colours, styling pieces for a whole array of occasions and not just those occasions they were historically associated with. It's broadened the boundaries of style and encouraged a new wave of confidence to wear things the way YOU want to. Because today anything goes, and as long as it's worn with confidence even an evening gown can be pulled off with trainers and a beanie hat.
A suit isn't something I would have typically invested in years ago, the preconceptions of too stuffy and too 'work wear' for me would have deterred me, yet thanks to a whole load of Scandi influence (see my pinterest boards for reference), the suit is now something I know how to wear 'my way', something I know how to style for everyday occasions (and not just formal work meetings), and something I actually feel confident in too.
Social media has democratized the suit, and not just the suit but interiors, travel, and of course fashion more broadly. And for that, we cannot complain.
---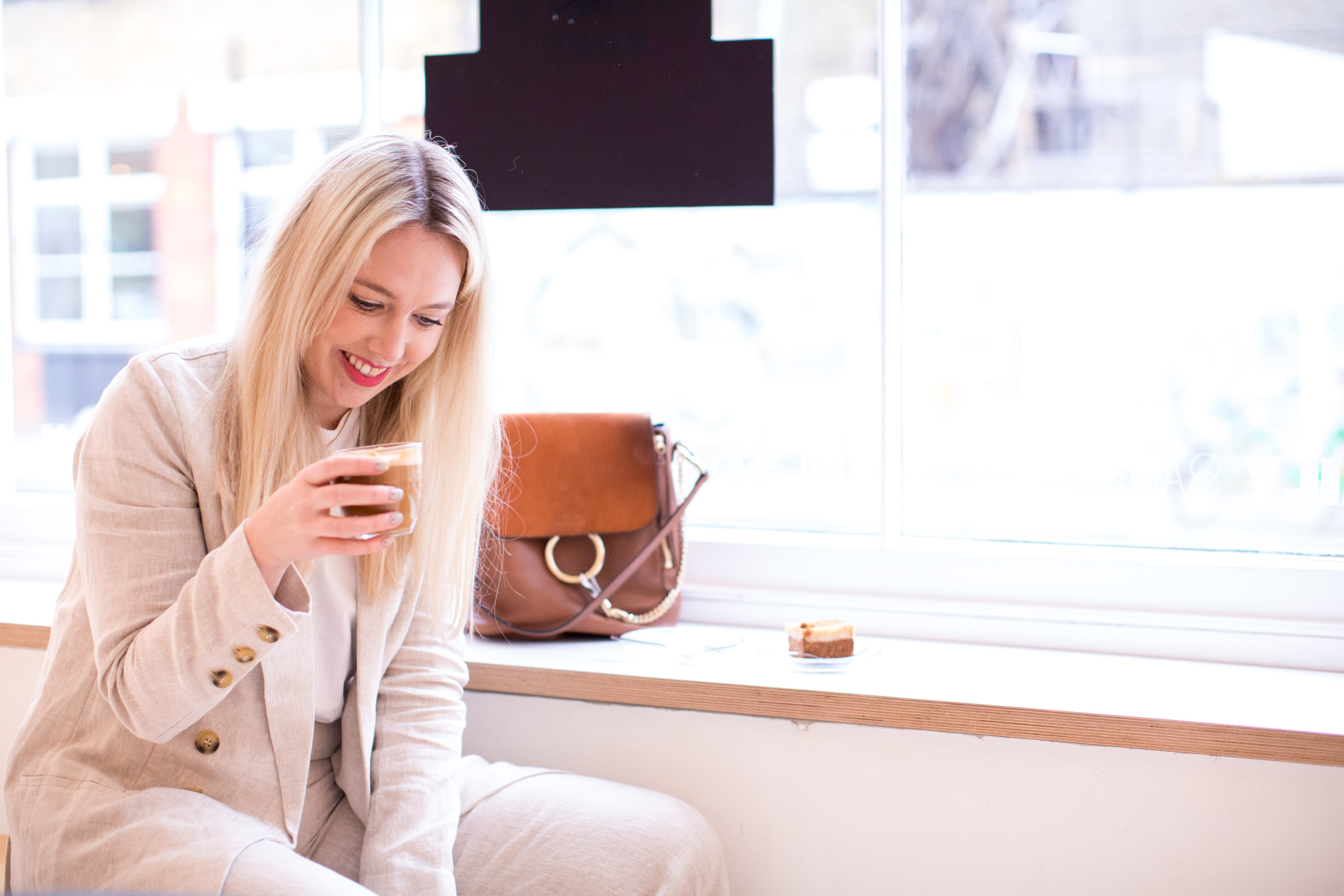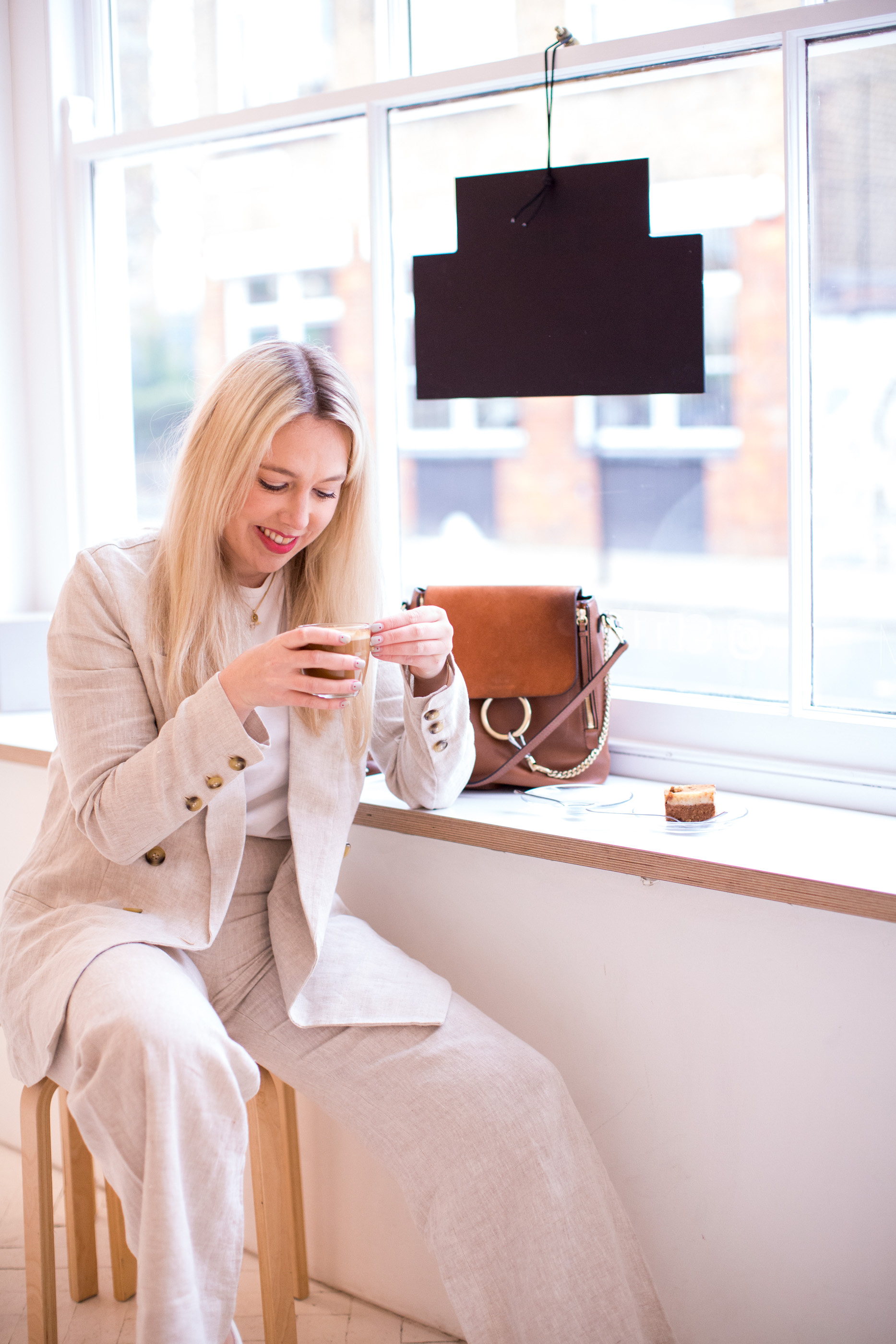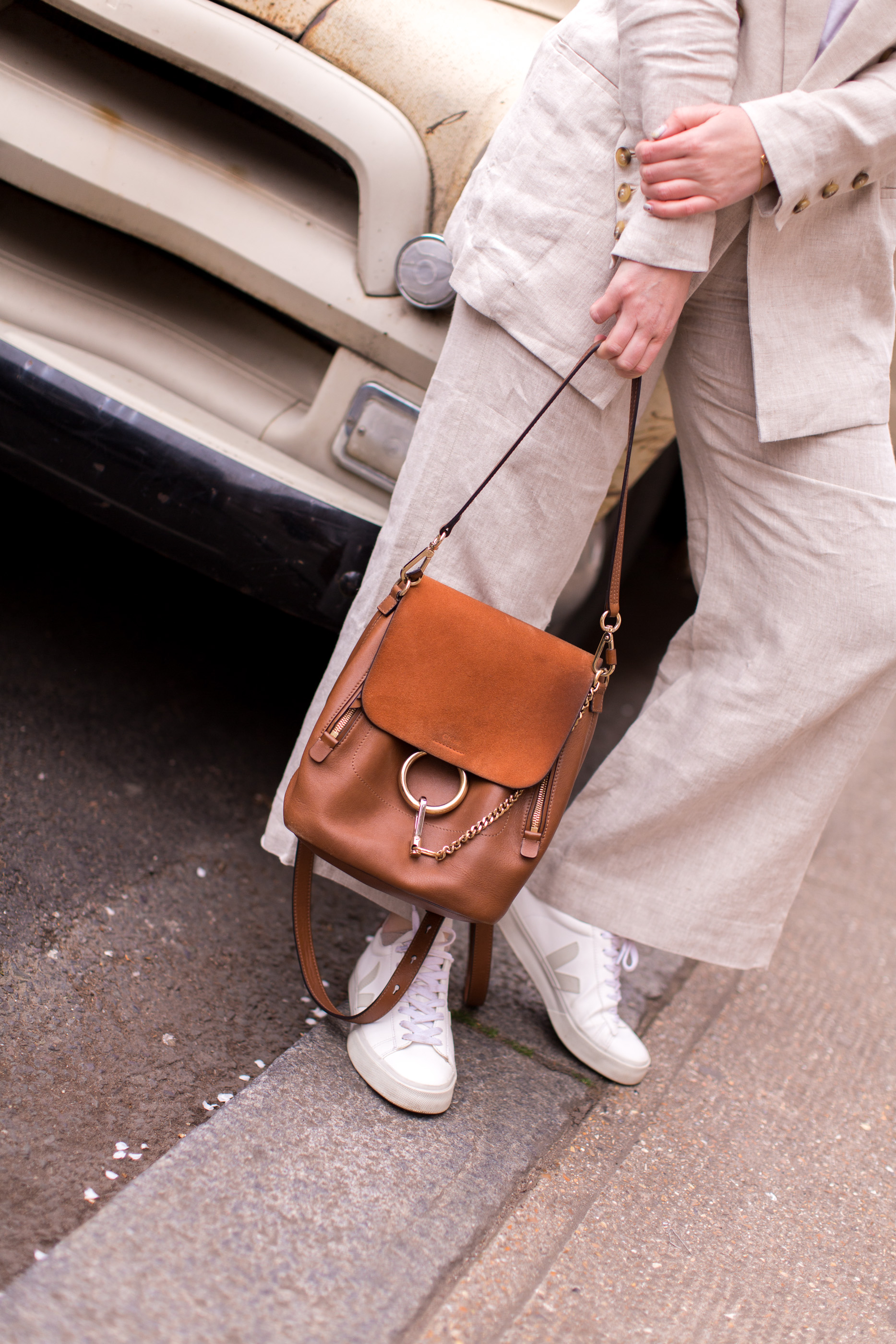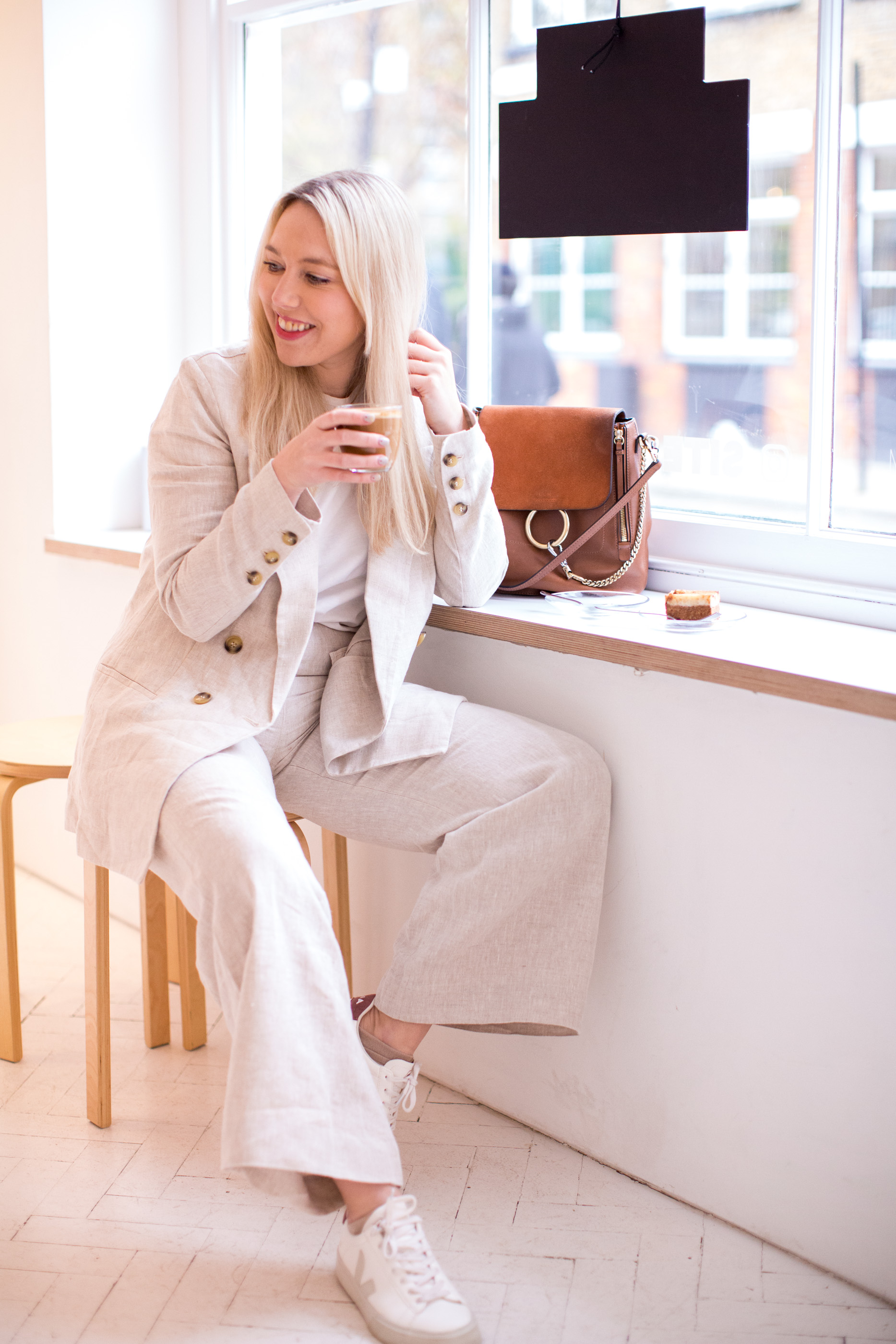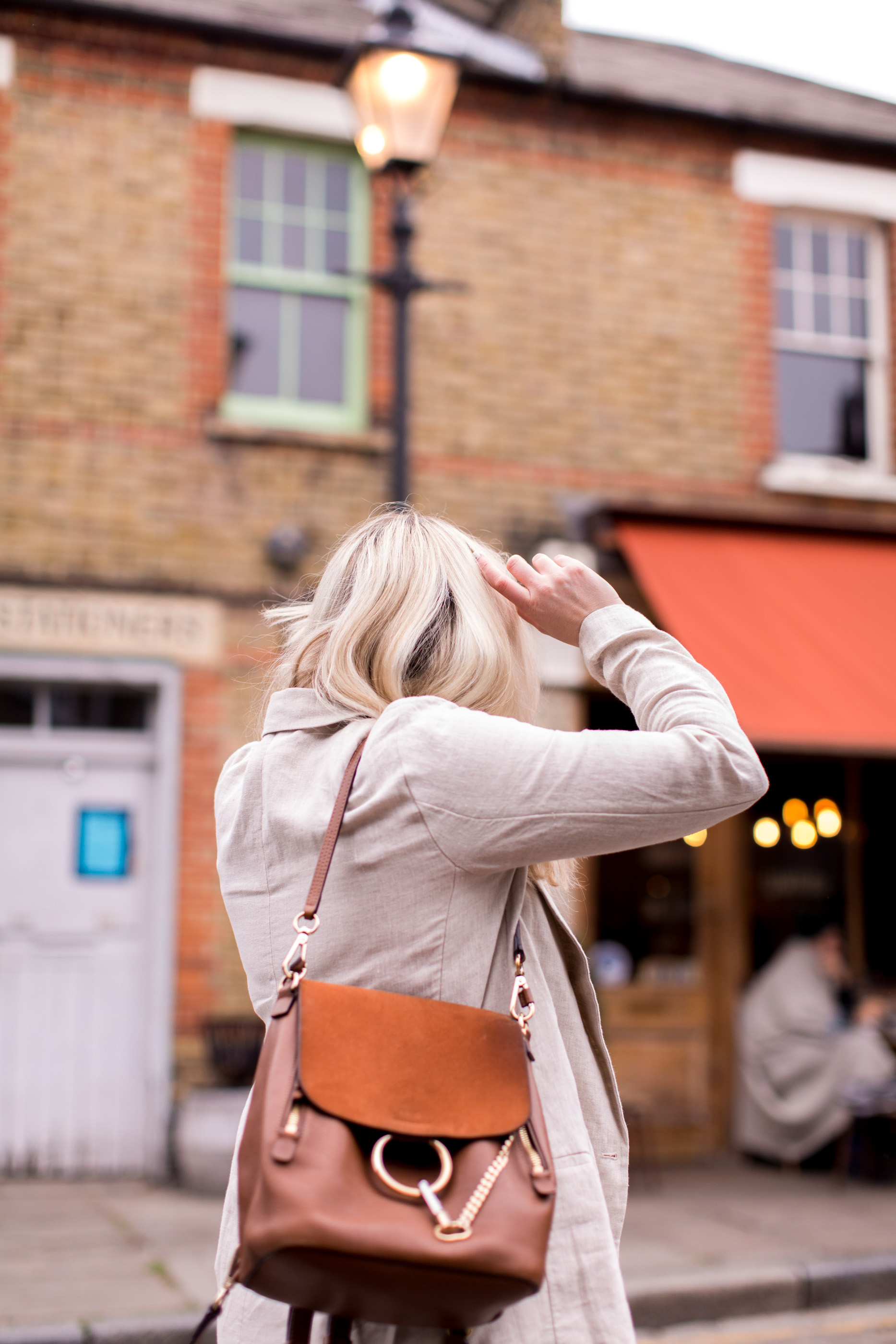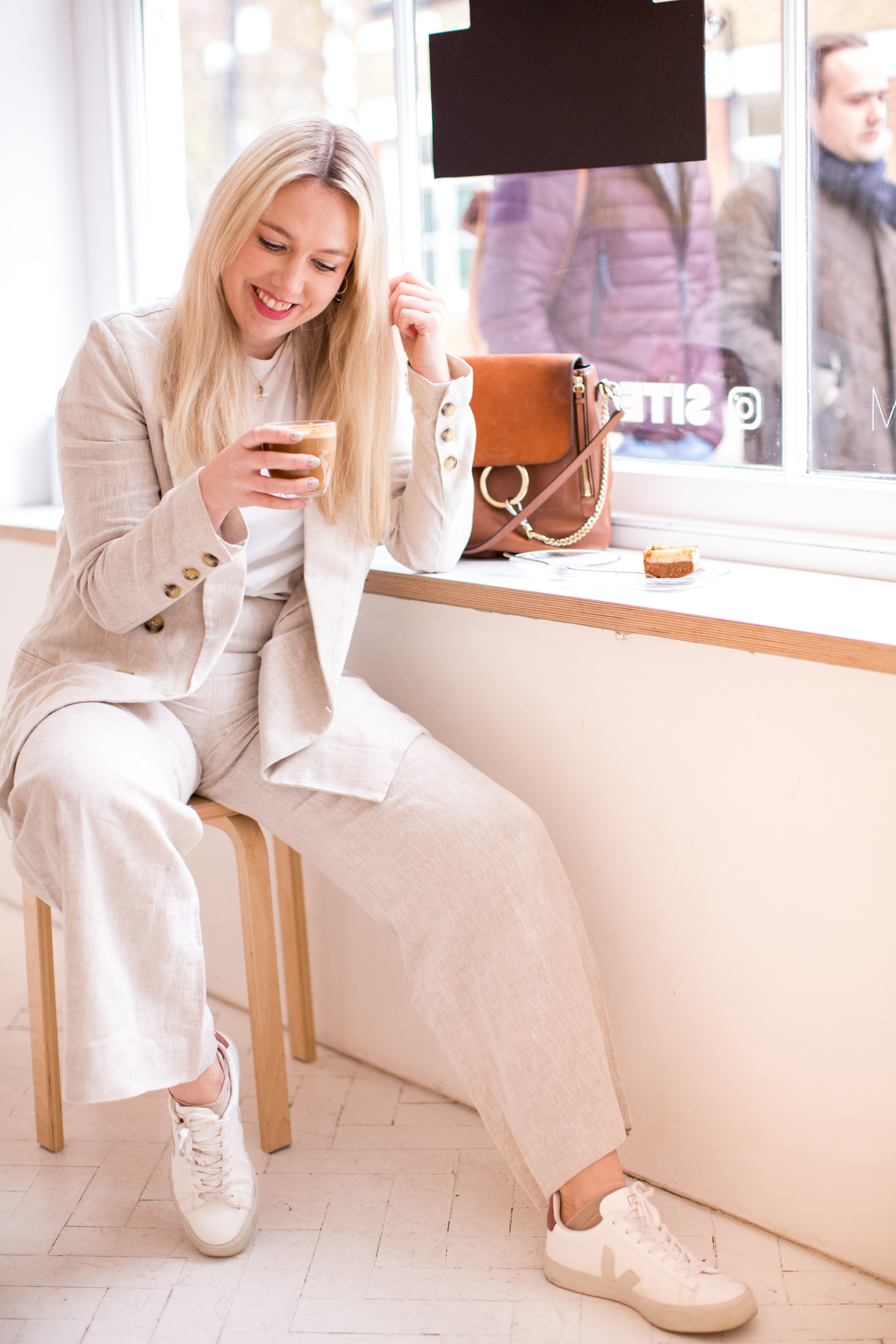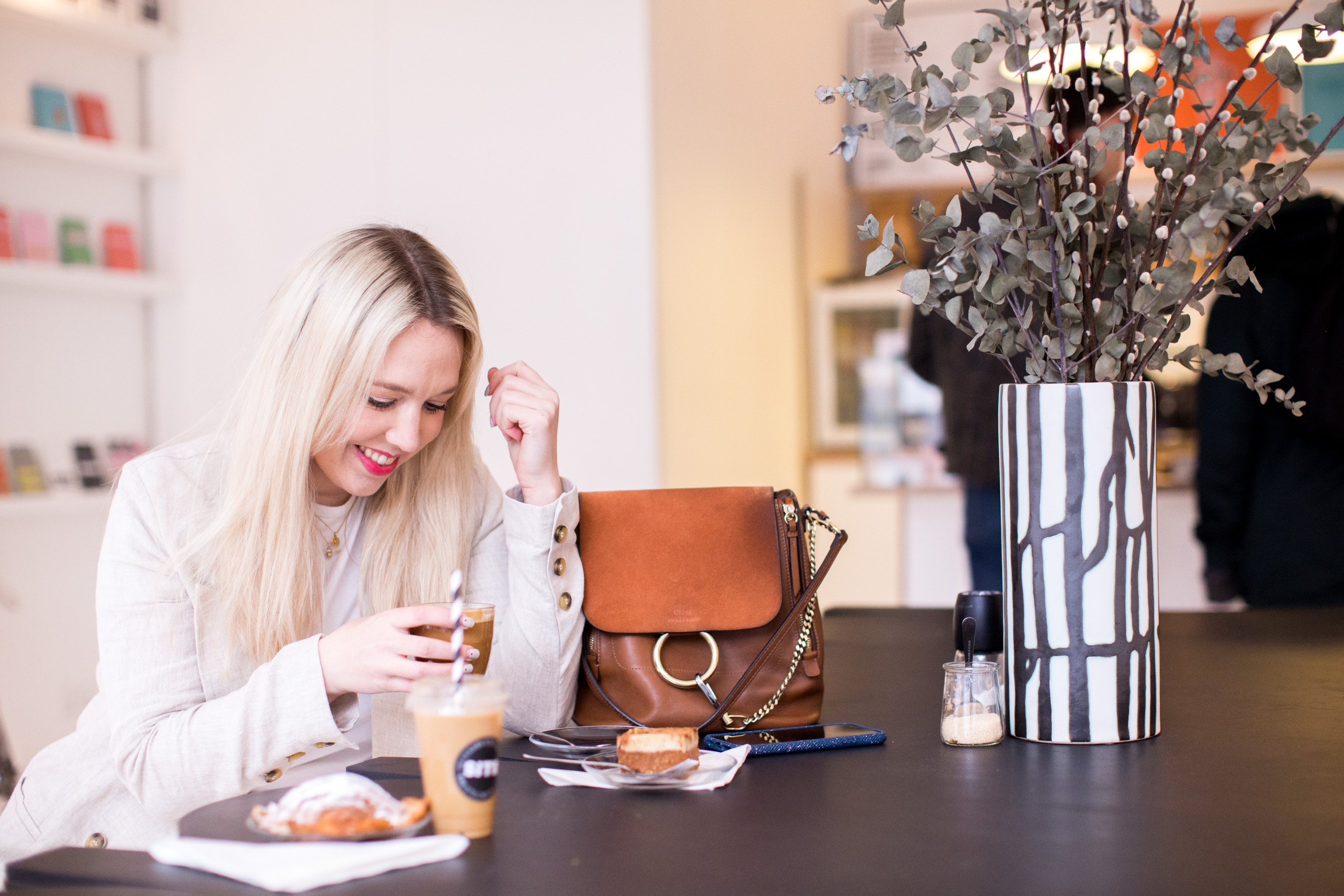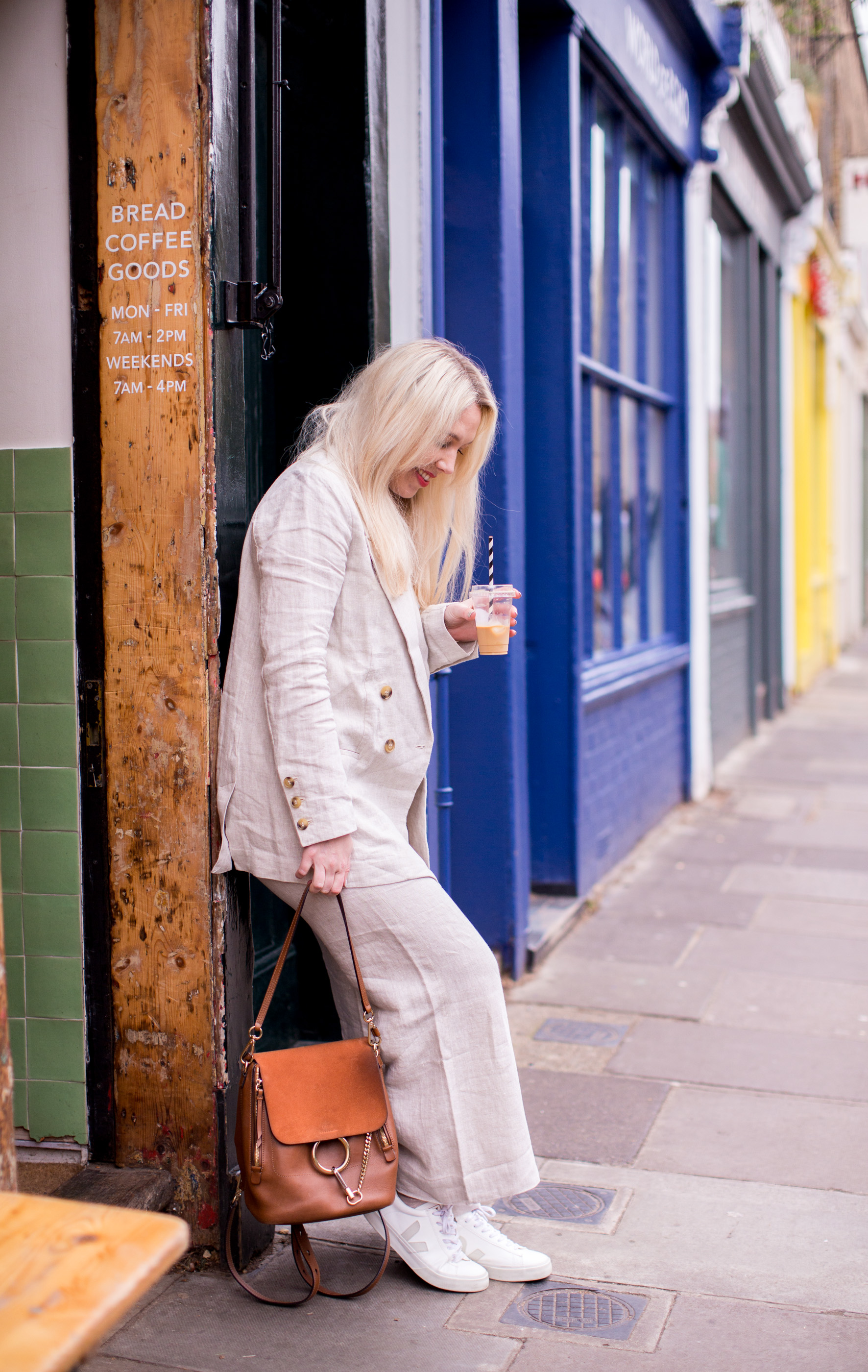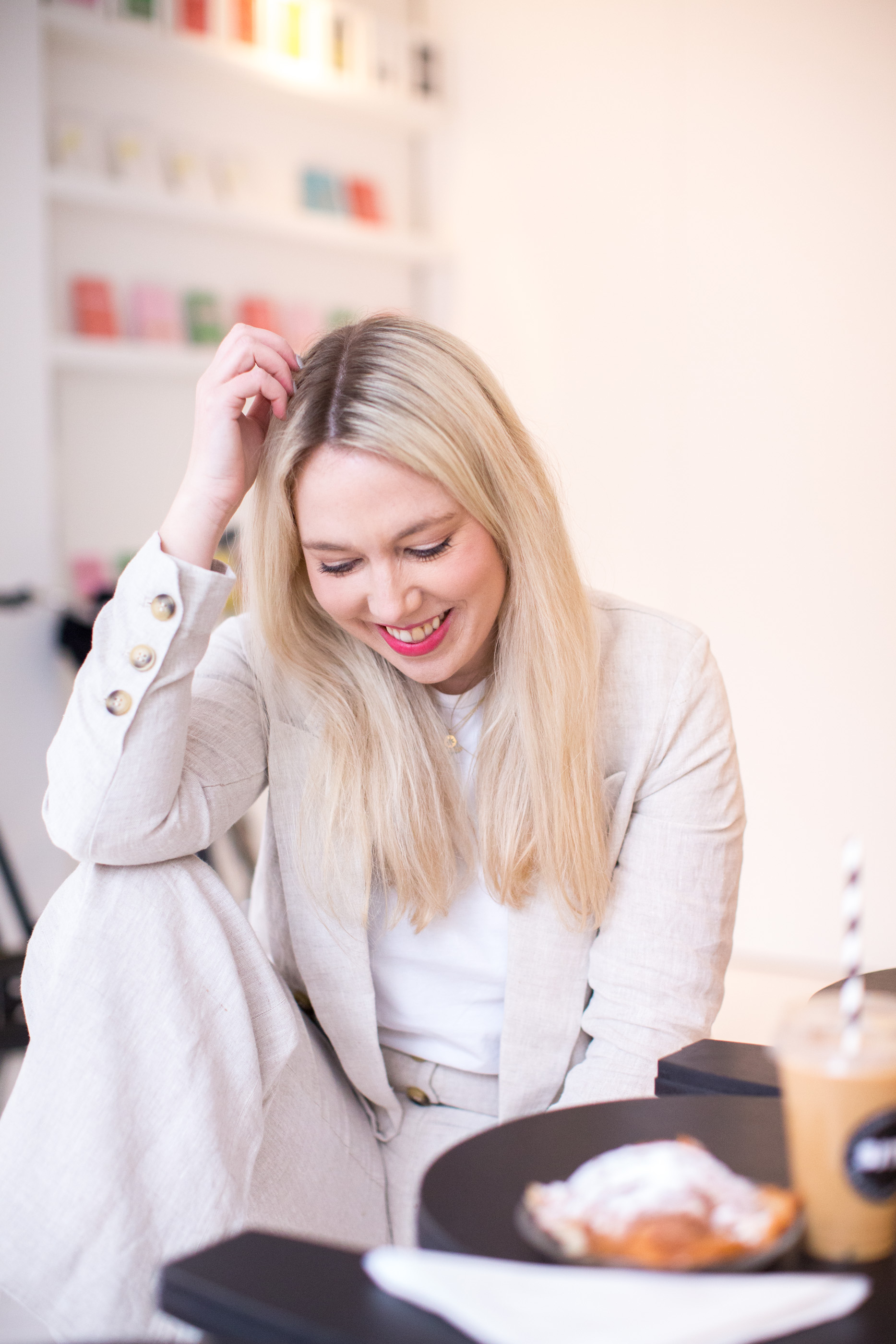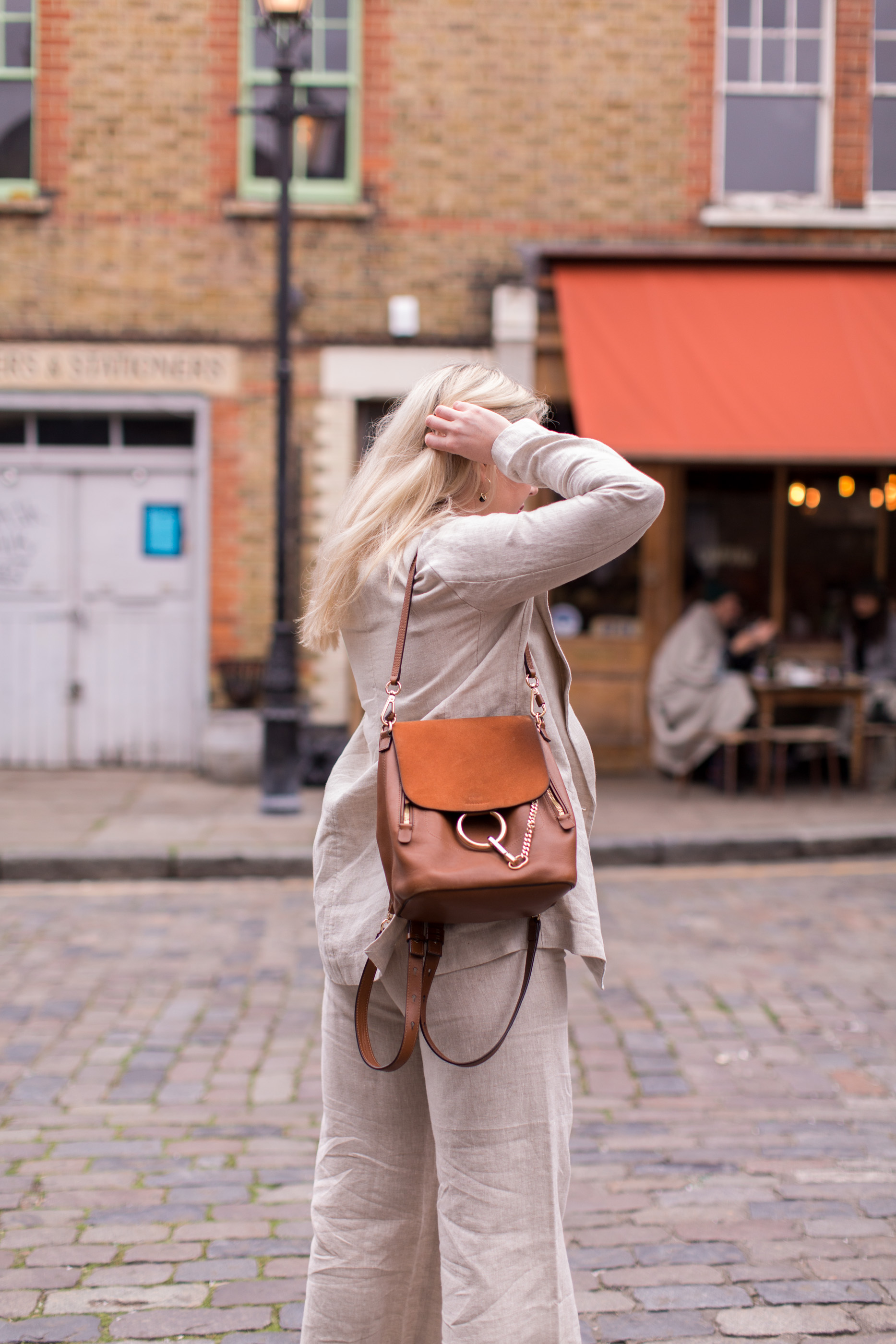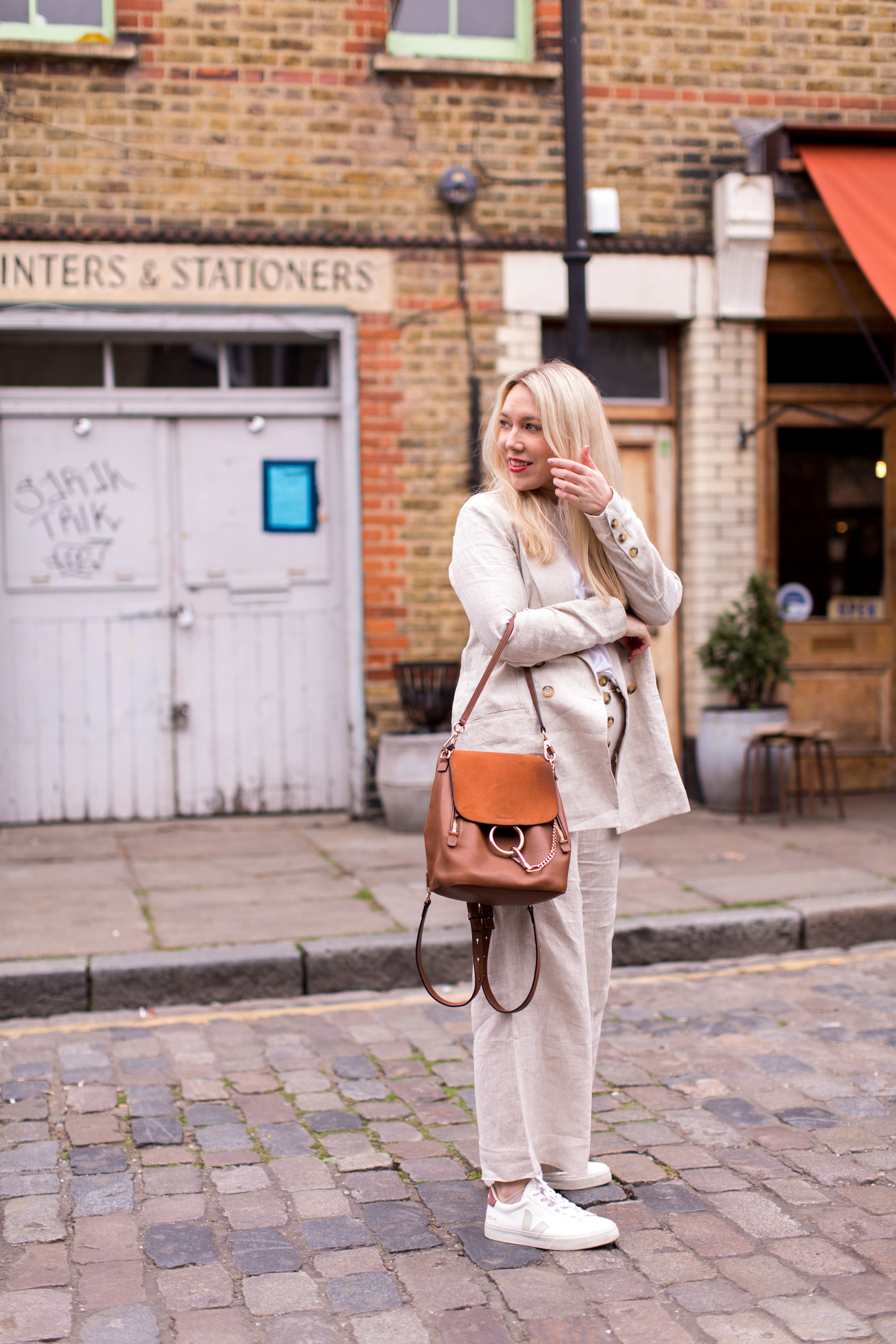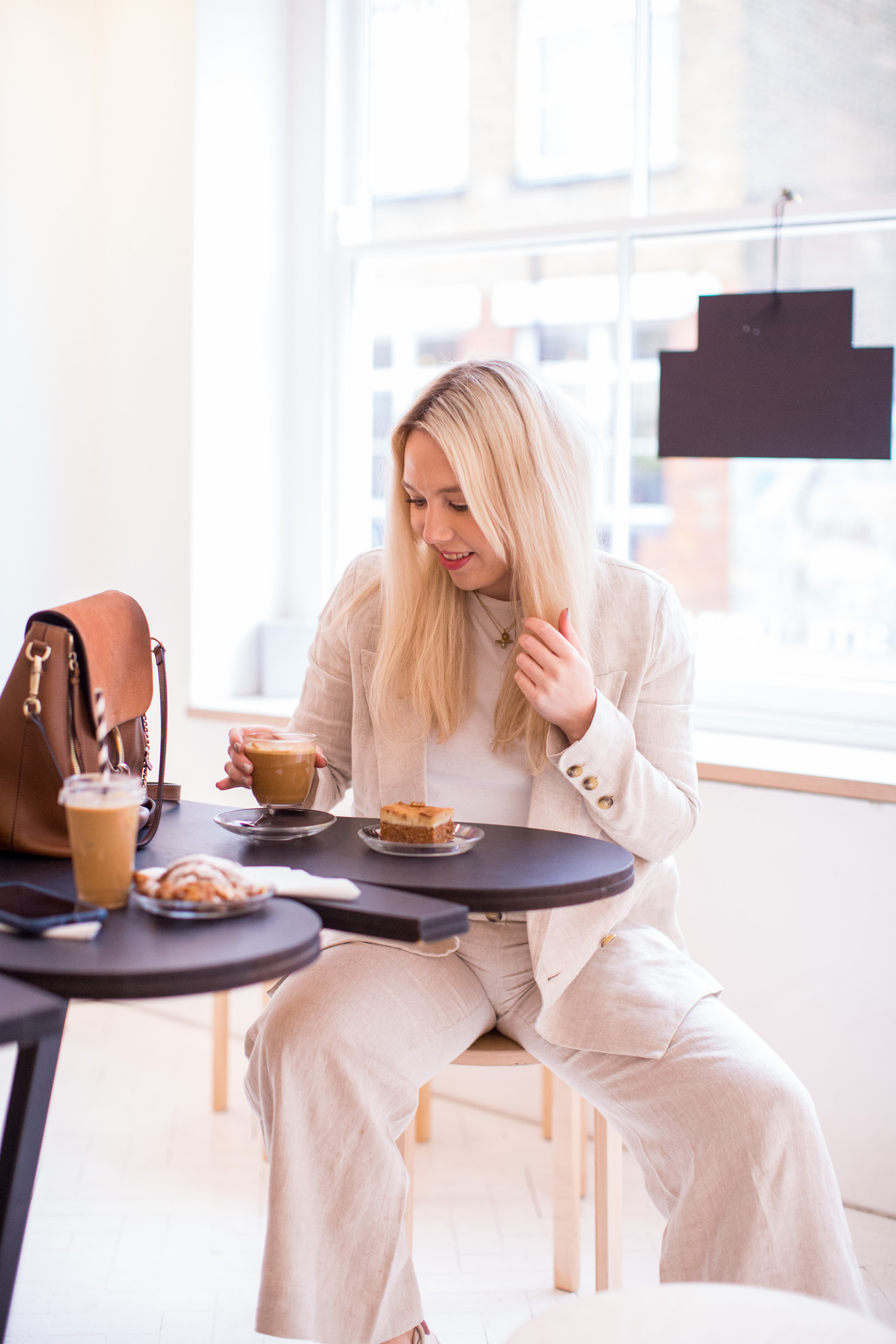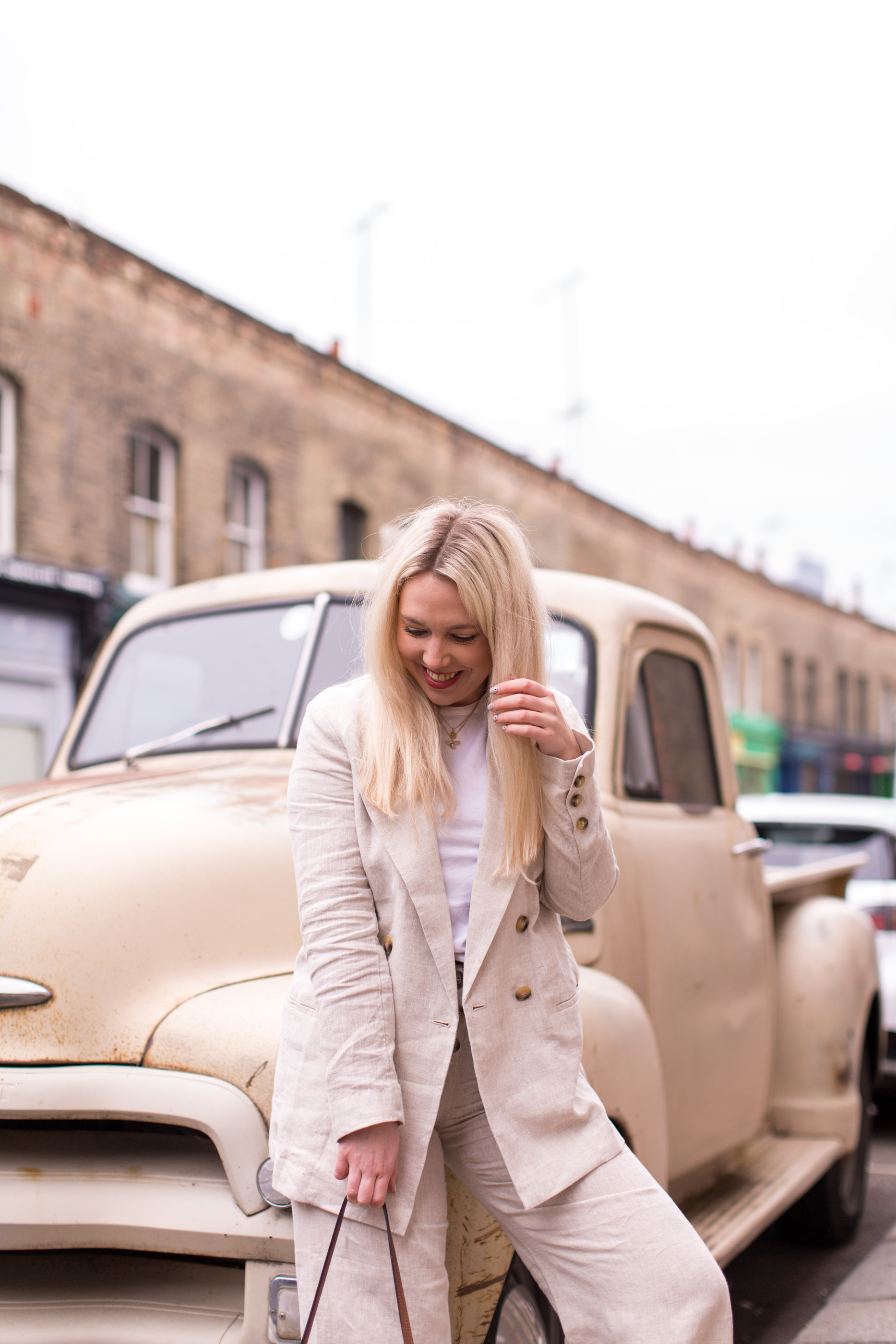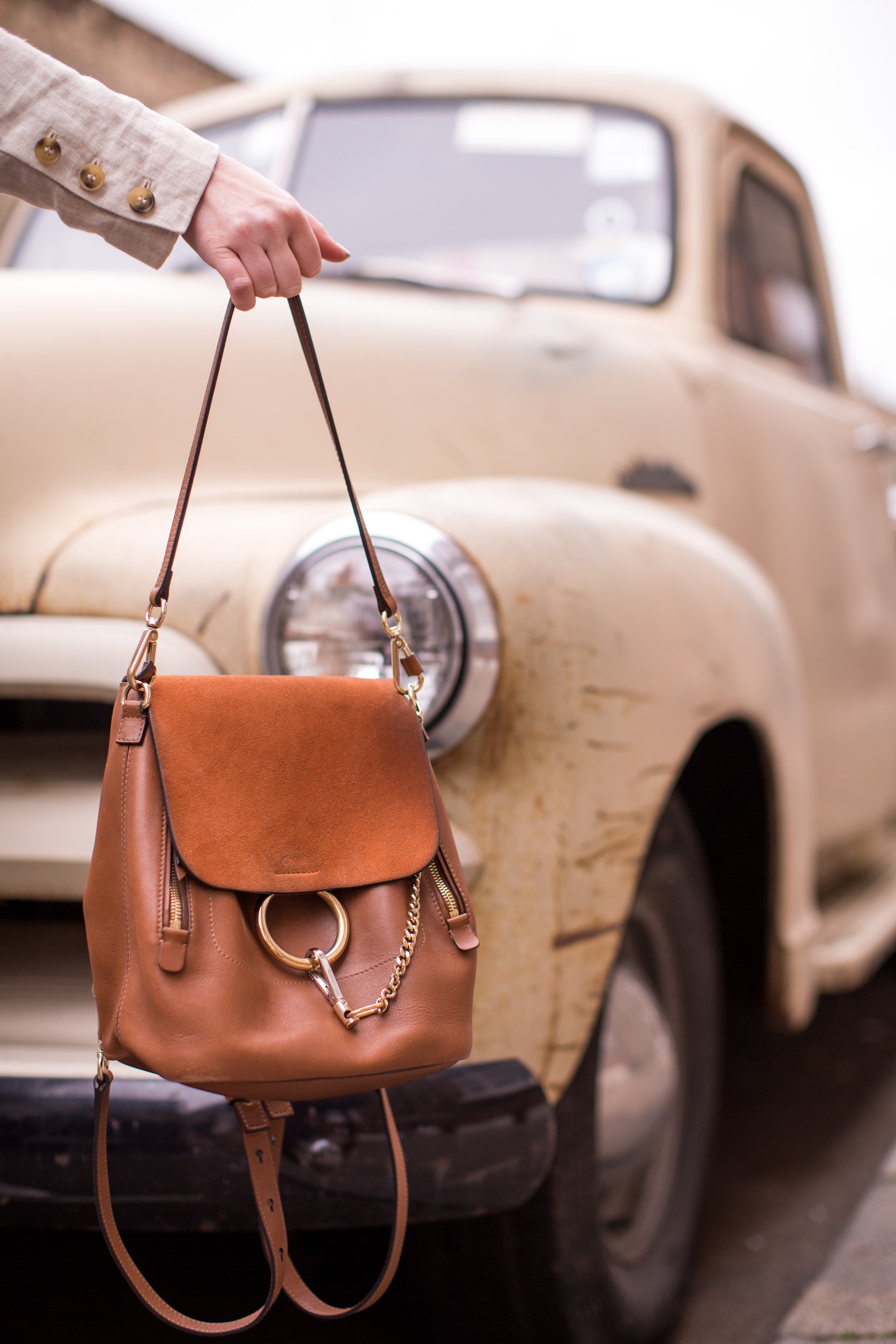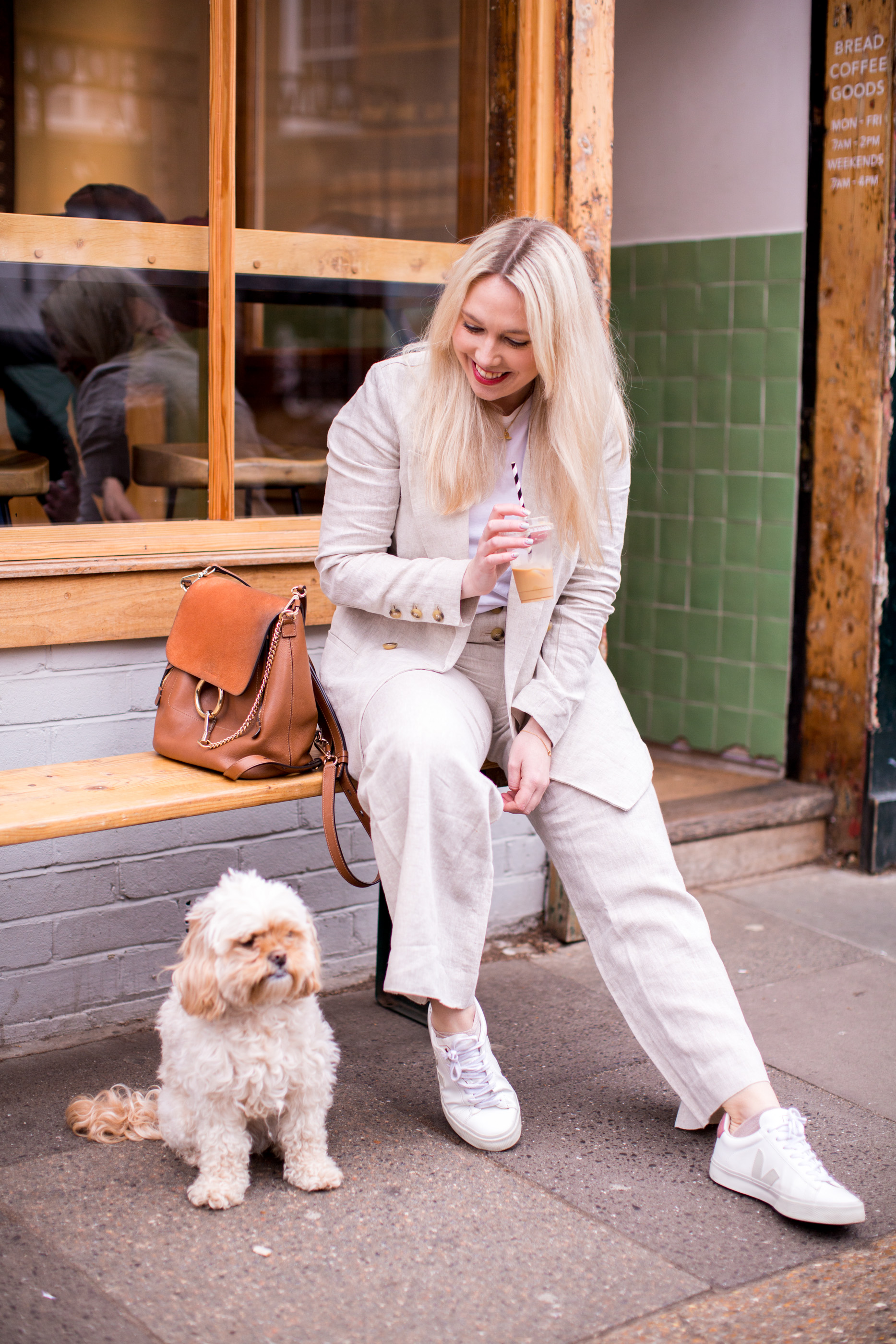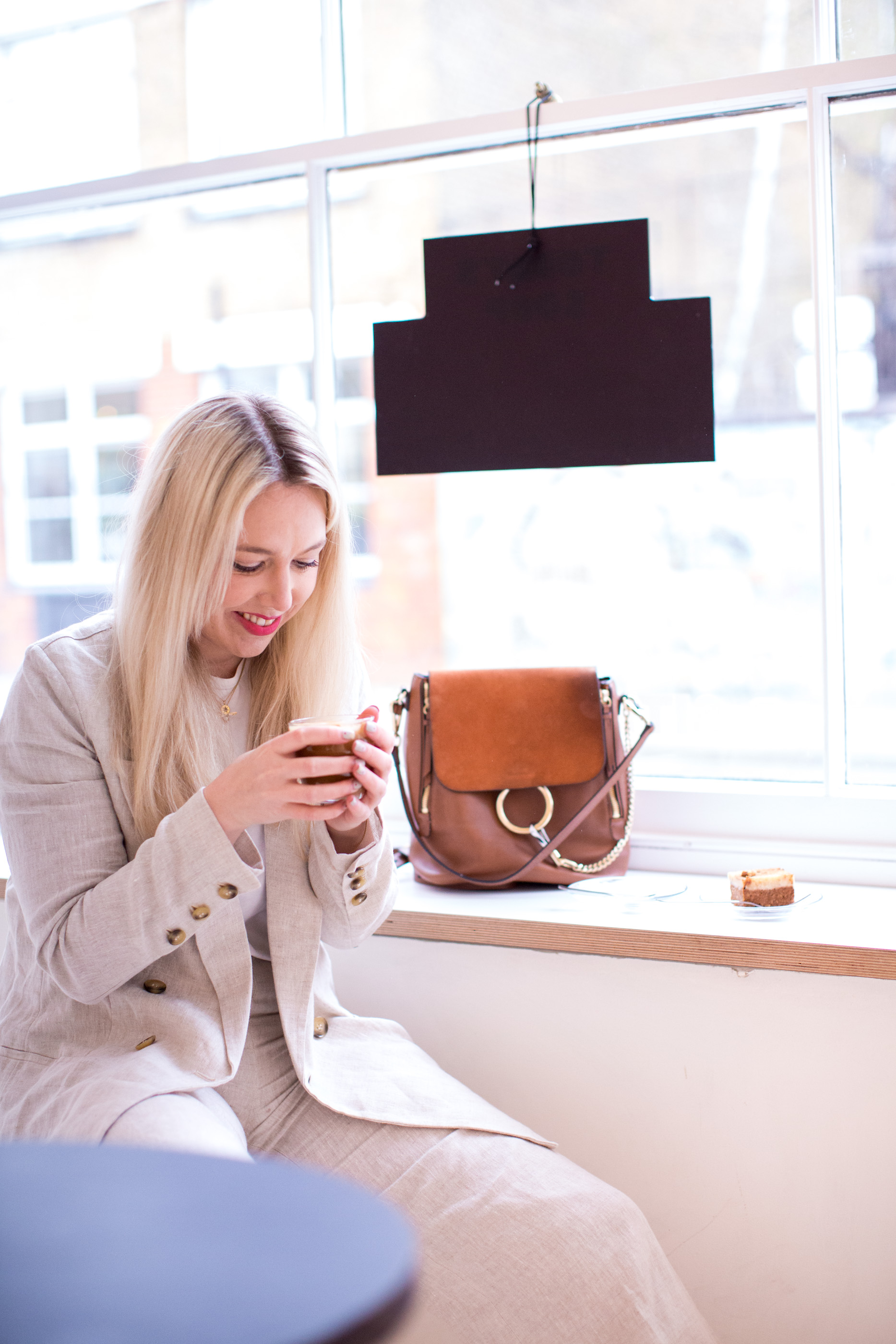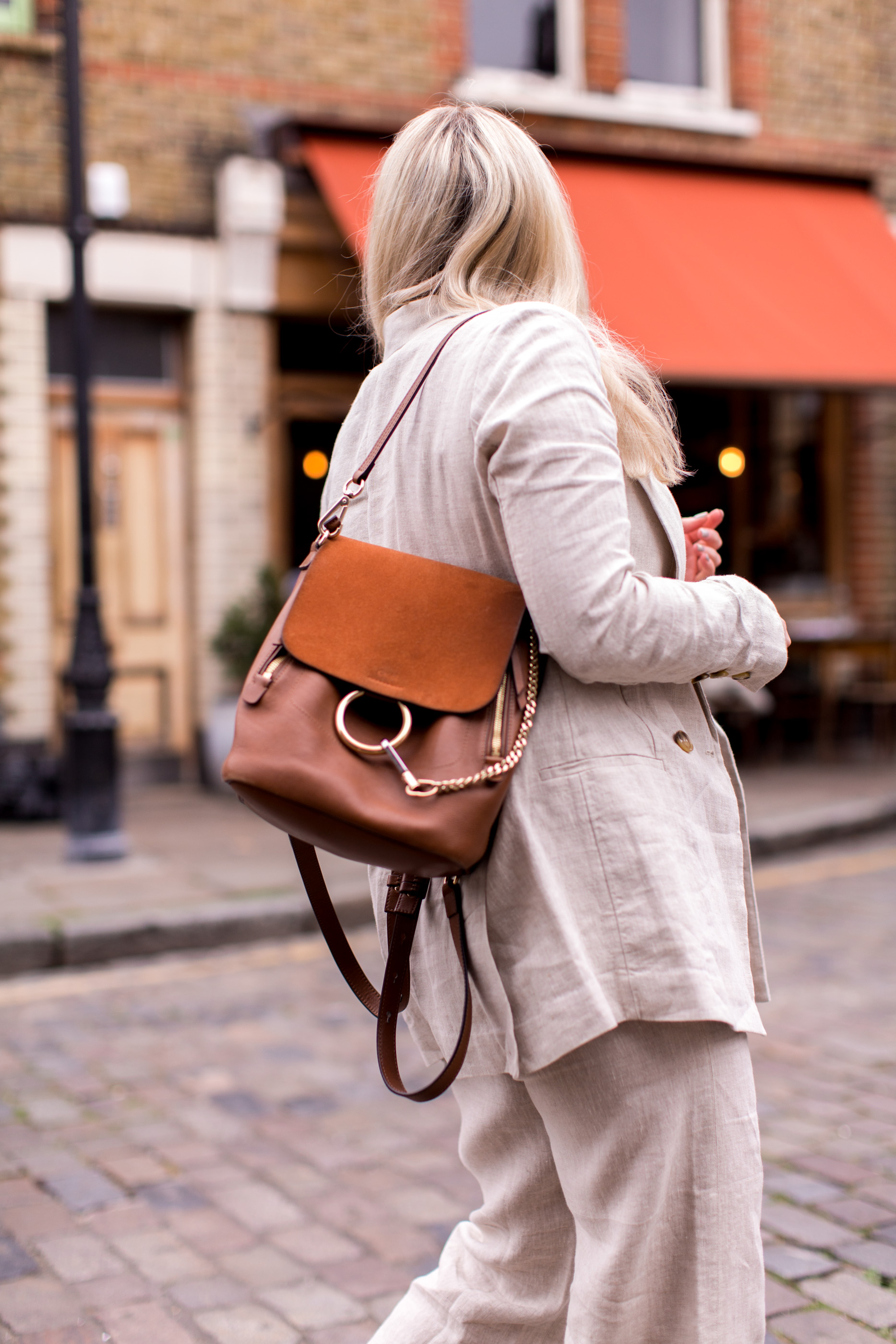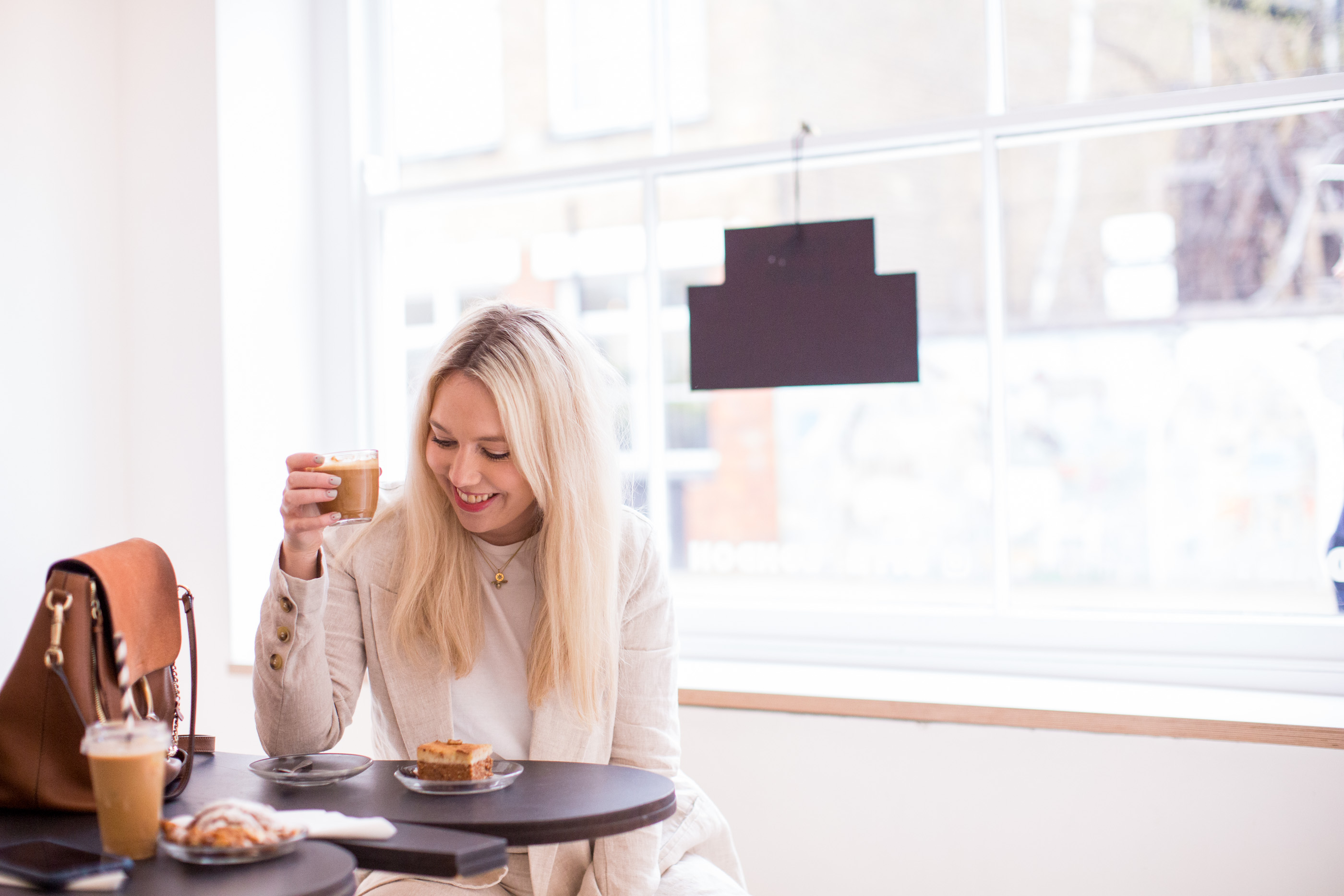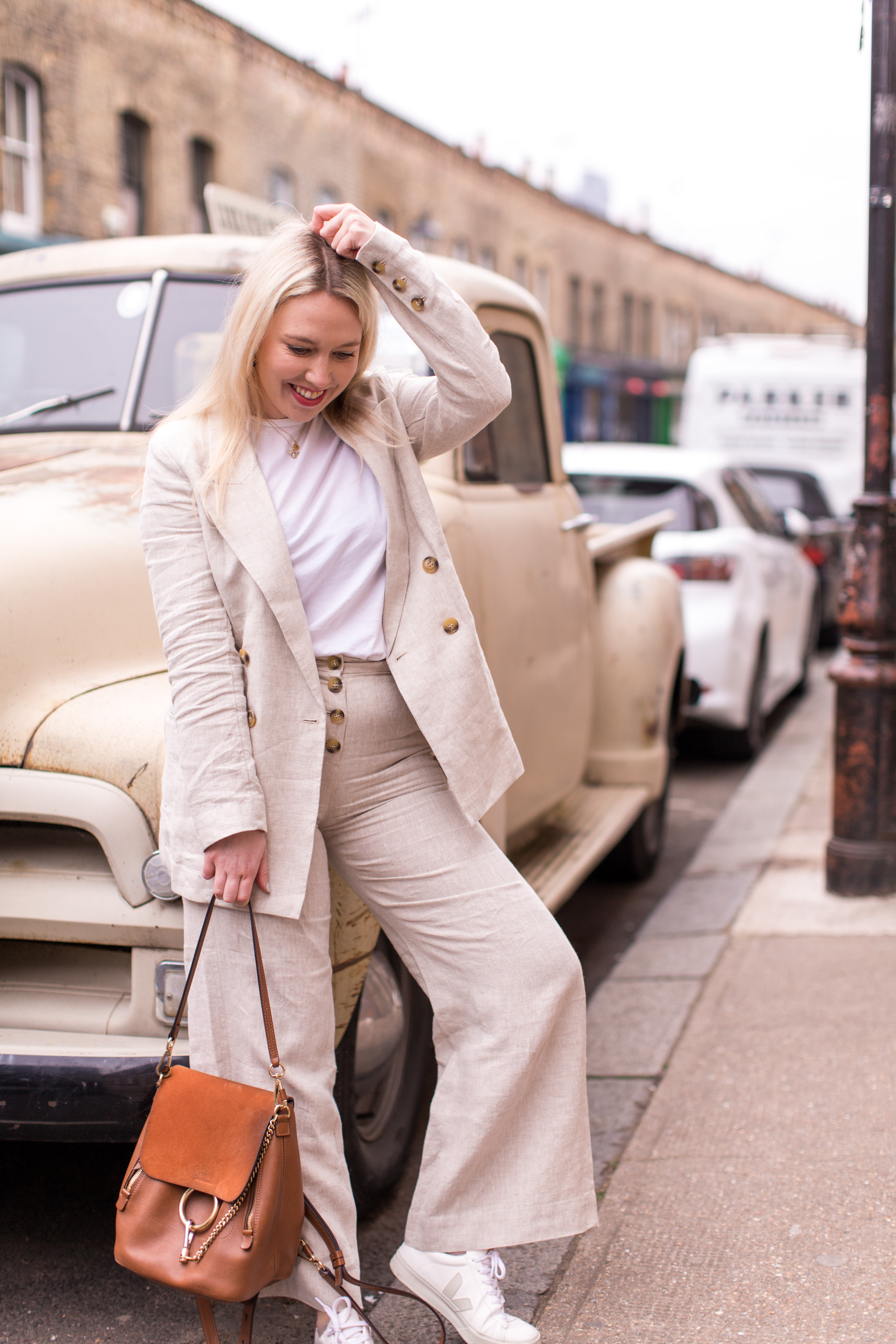 ---
SHOP MY LOOK

---
This two piece from And Other Stories is innately casual given the linen design, but could easily be style for work, with a silk cami and a heeled sandal, as much as it could for the weekend with my Veja trainers and plain white Cos tee, as per today's post.
I wore this outfit on Saturday during a trip to East London. My sisters brand Chickpea had been featuring in a pop up in Hackney so she had to go and pack up stock, given the trek from West to East we decided to hang around and grab a coffee on Columbia Road. It's been such a long time since I'd been there, it was so nice to rediscover it a little and test out some new coffee shops that had opened (and catered for dairy free much to my delight).
I shared the suit on my instagram account on the weekend and everyone loved it, so I thought i'd give it a little airtime over here too. Perhaps it'll inspire you to embrace a two piece for everyday wear too … the suit is no longer something reserved for board rooms and high heels.
Social media and the influencer community has officially democratised the two piece. Hoorah.