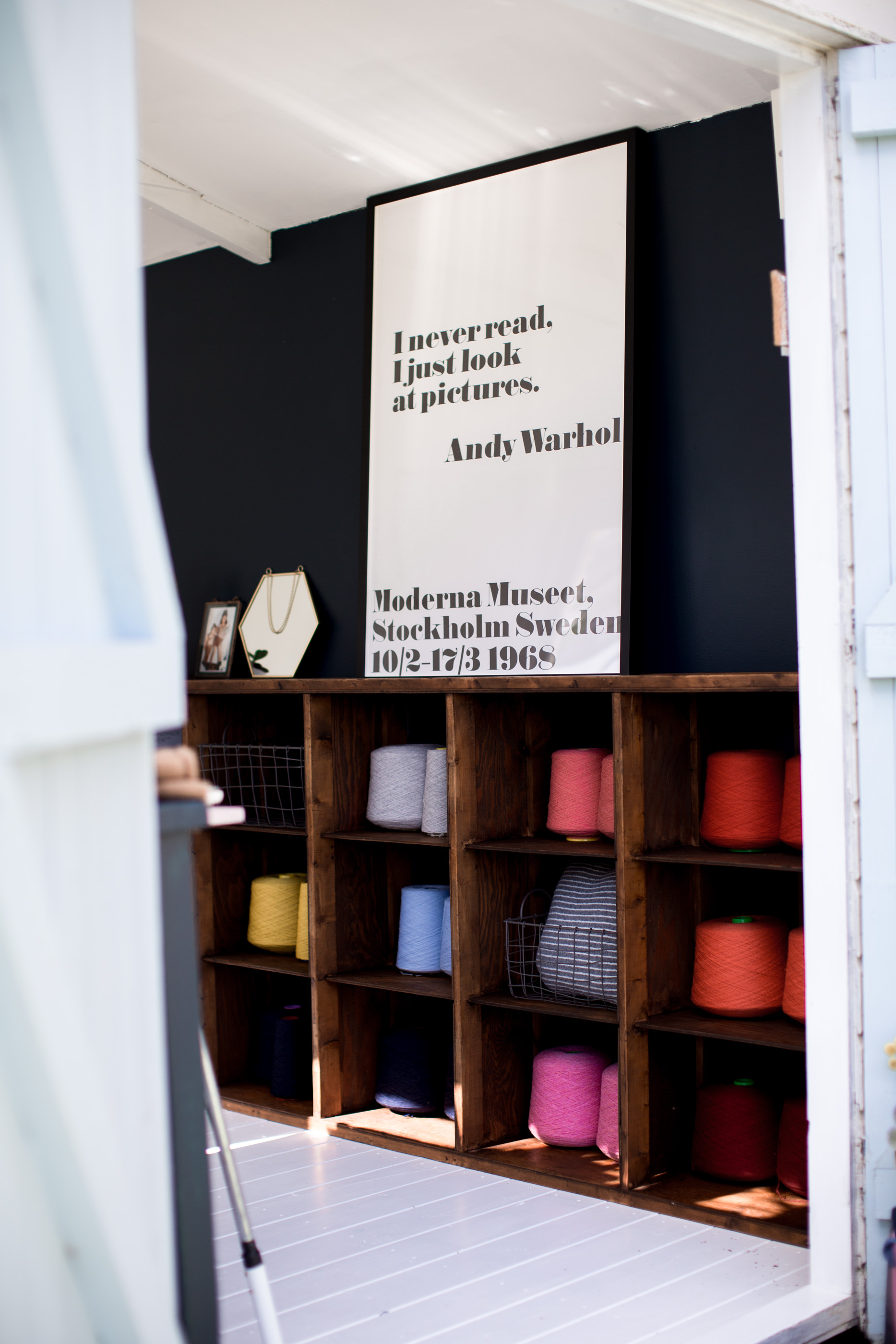 ---
SIMPLE WAYS TO GET INSPIRED & MOTIVATED WHEN YOU HAVE A BLOCK
Making Space For Inspiration, Creativity, & Re-Energising
---
I've been talking quite a lot about creativity and productivity this last couple of weeks, what can I say it's clearly a pertinent topic right now for me. One of the things I wanted to share is the things that help me get through a period of creative struggle, whether thats a lack of inspiration, limited time to create, no mental space to think about writing something worthwhile … or simply straight up lack of motivation.
This doesn't just apply to bloggers and instragammers, anyone working in a creative field will know these struggles well, but more than that it can impact everyone in any aspect of their life. A lack of inspiration of things to do, a lack of energy or motivation at work, no mental space to create positive habits in your daily life. It's more than just a creative block, it's a mental block, and one we all face every now and then in our lives.
I for one hit the wall regularly, sometimes in a small way every few months, sometimes in a big way every few years. I'm learning fast that my energy and pace is built from adrenaline (this isn't a good thing by the way), and so when I'm on a roll in life I am 150 miles per hour and I almost have an abundance of ideas, things I want to do, things to achieve … but when that stops, which inevitably it does, I am wiped. I have nothing more to give. I have drained all my energy, all my resources, my brain simply cannot and will not think.
Creating 'space' in every sense of the word is one way of immediately shifting yourself back into the right lane. Whether it's physical space to breathe and think or mental space through a break, rest or time out, space is often all we need in order to get inspired, get productive and get our energy back. I thought i'd share some ways I create space when I need to re-set, get my mojo back with my blog or creativity, or feel re-energised at work, in the short term, but also the long term too.
---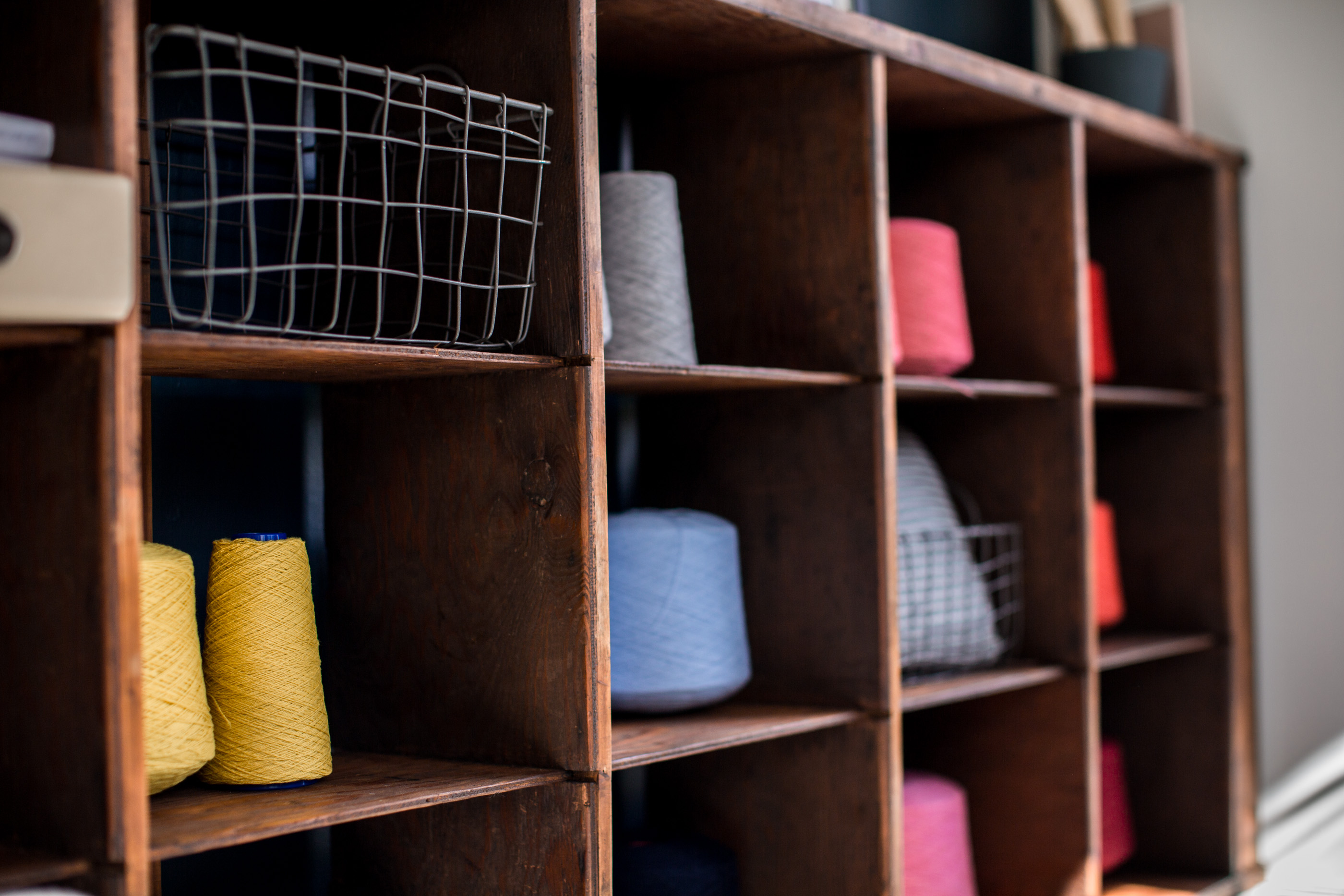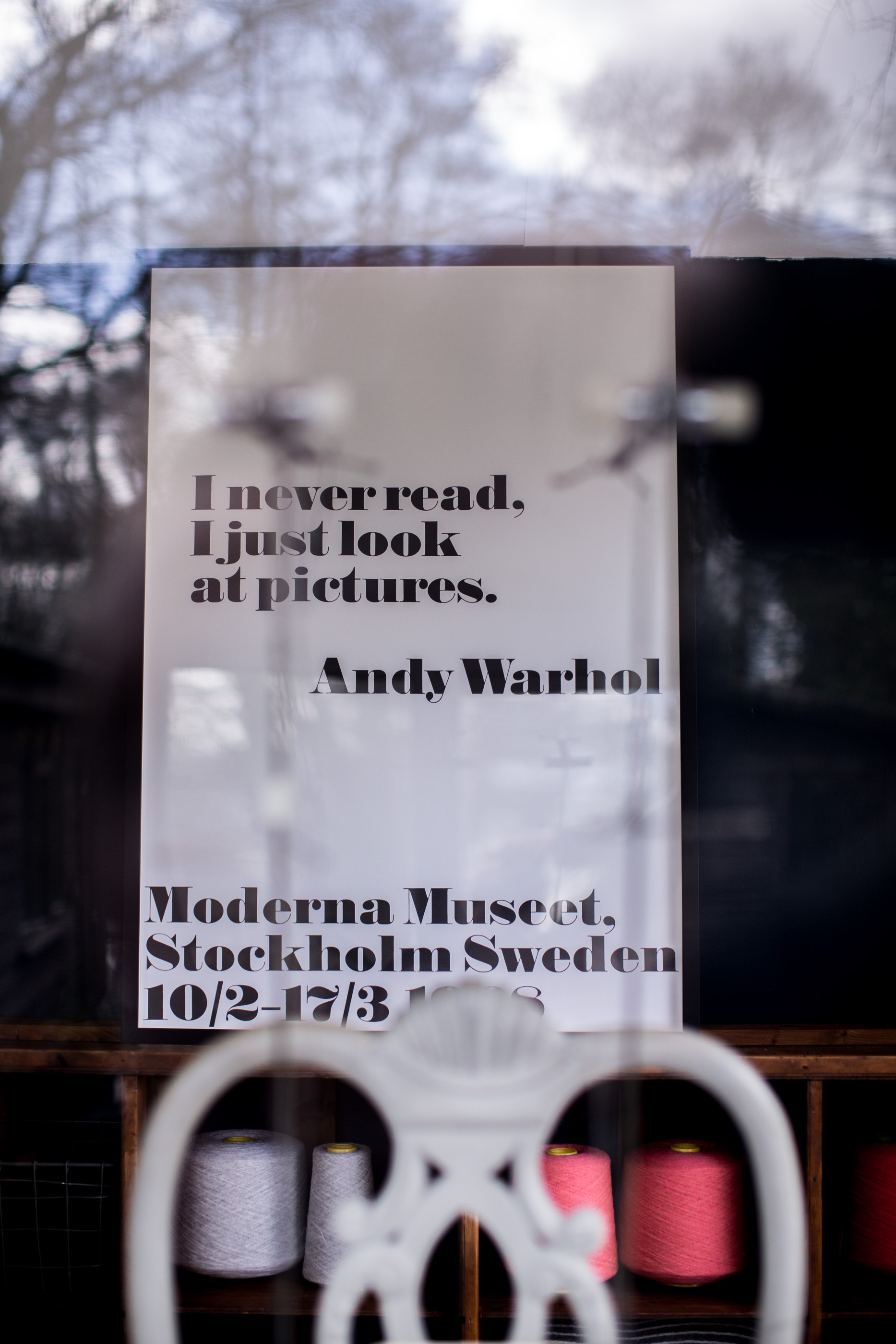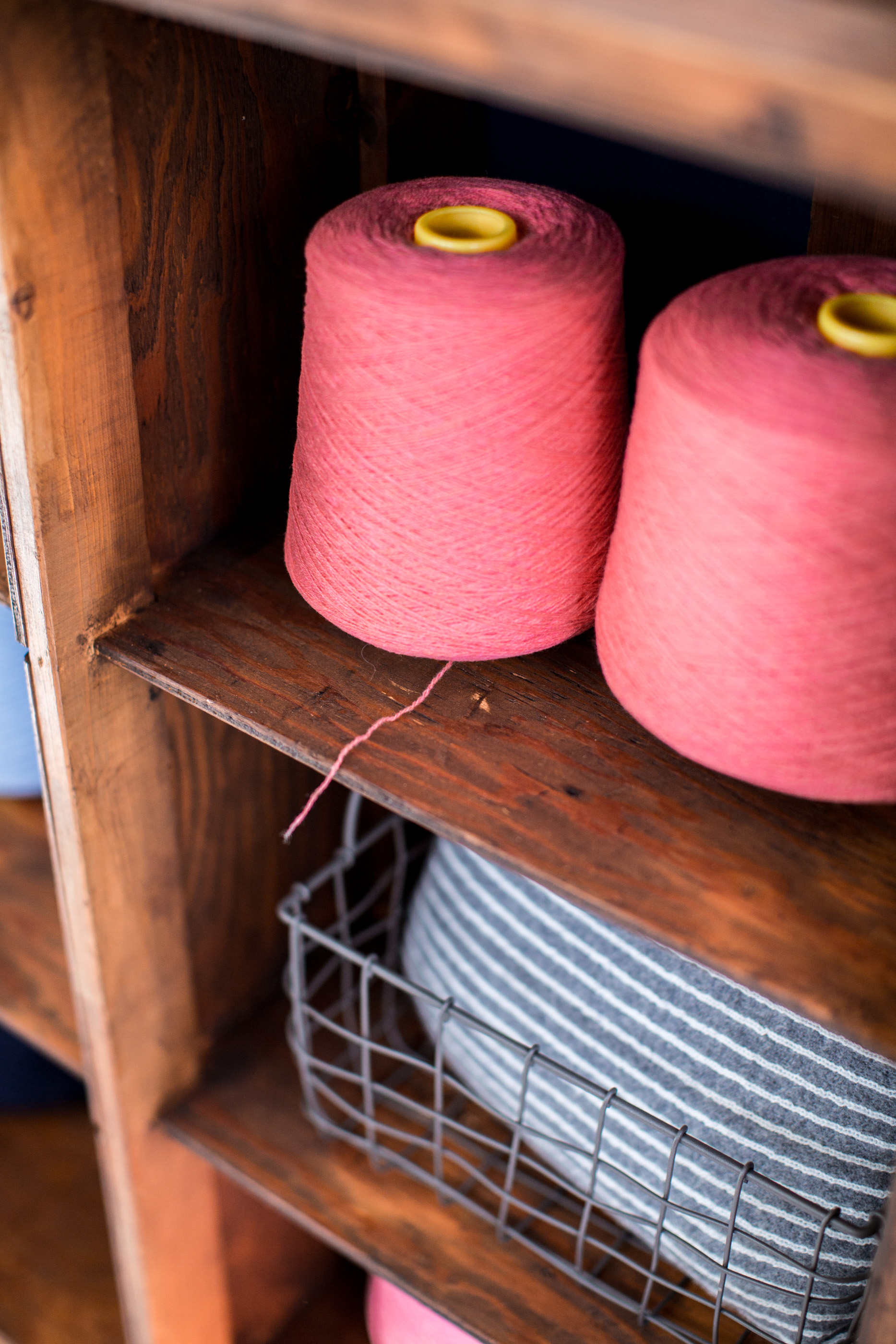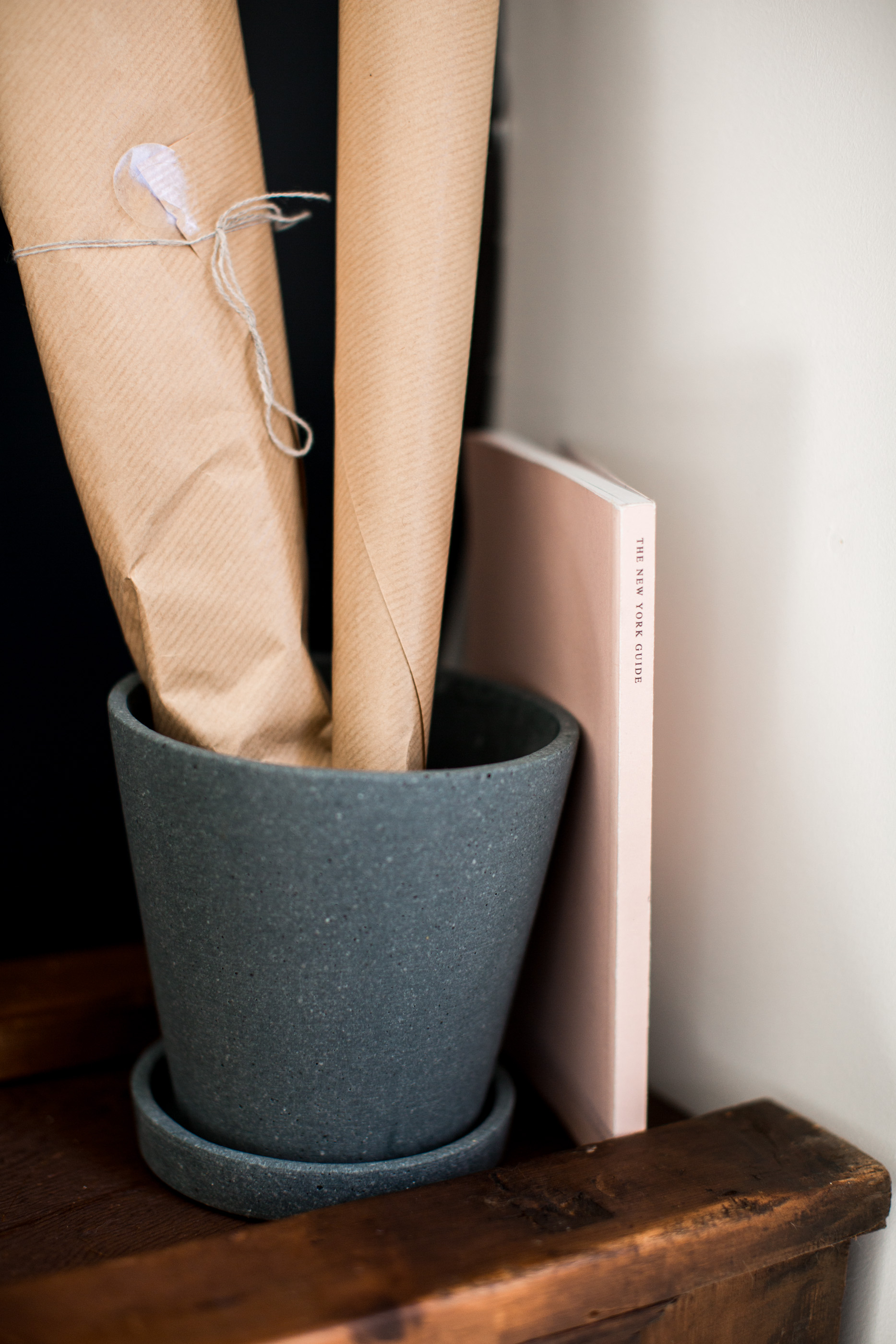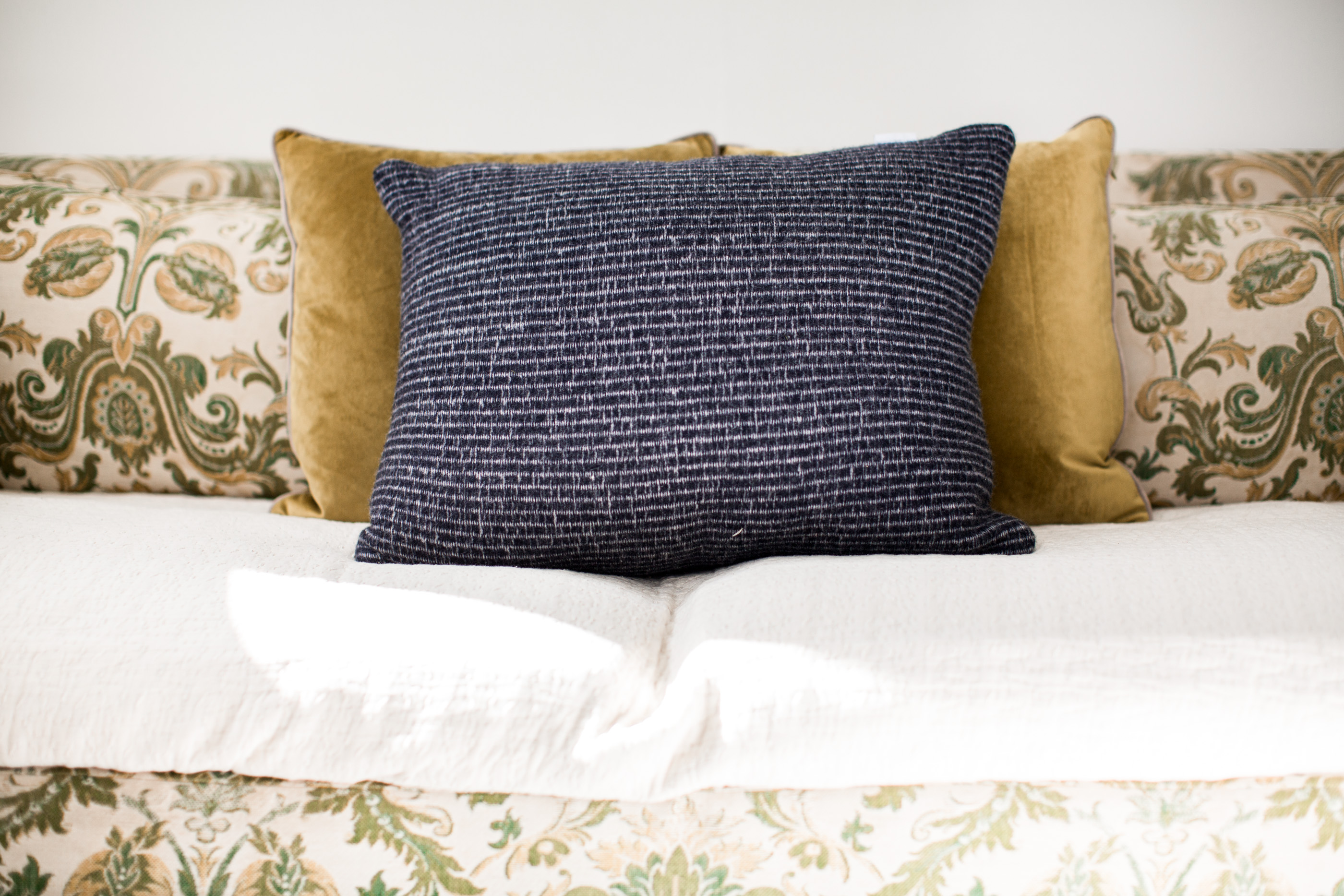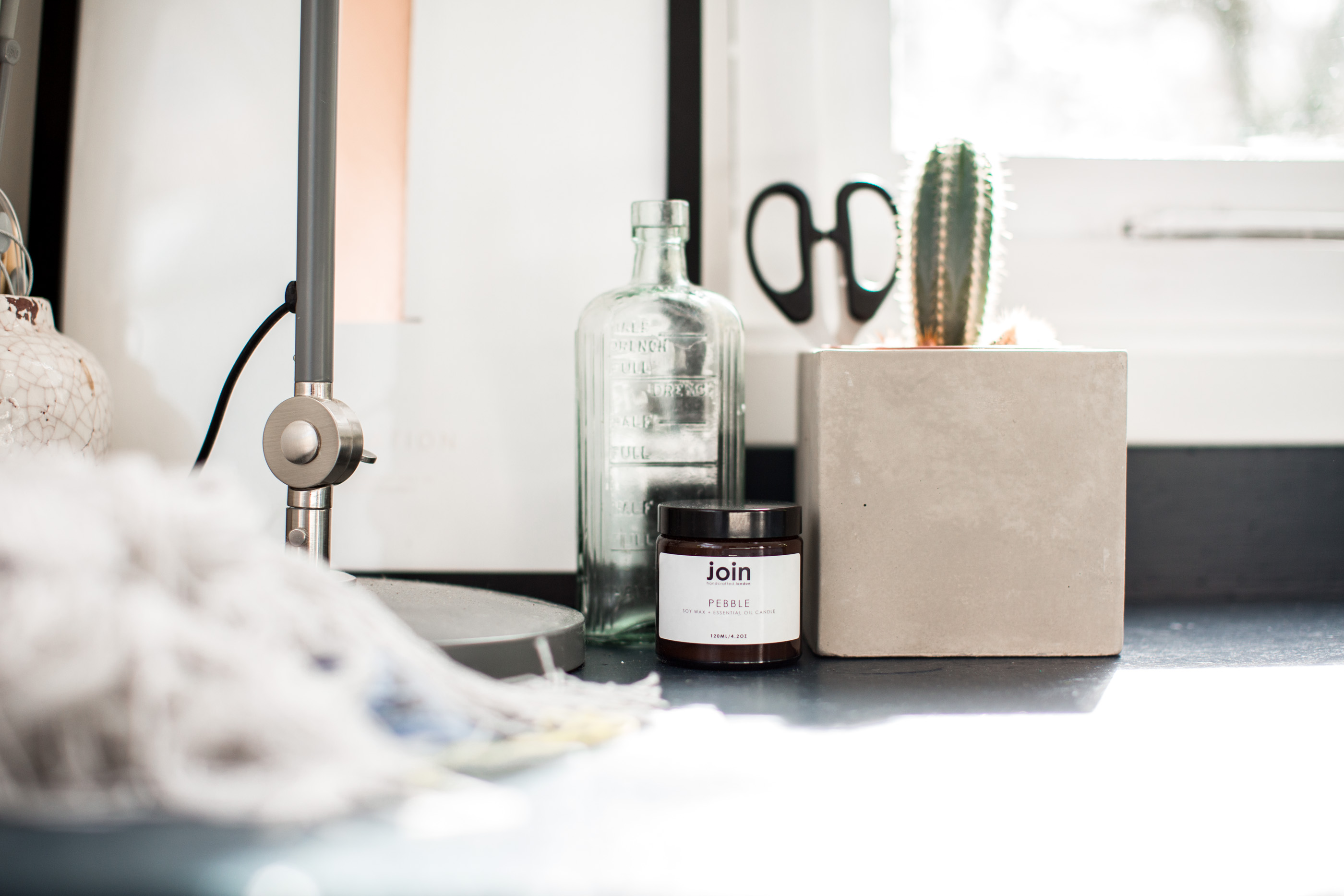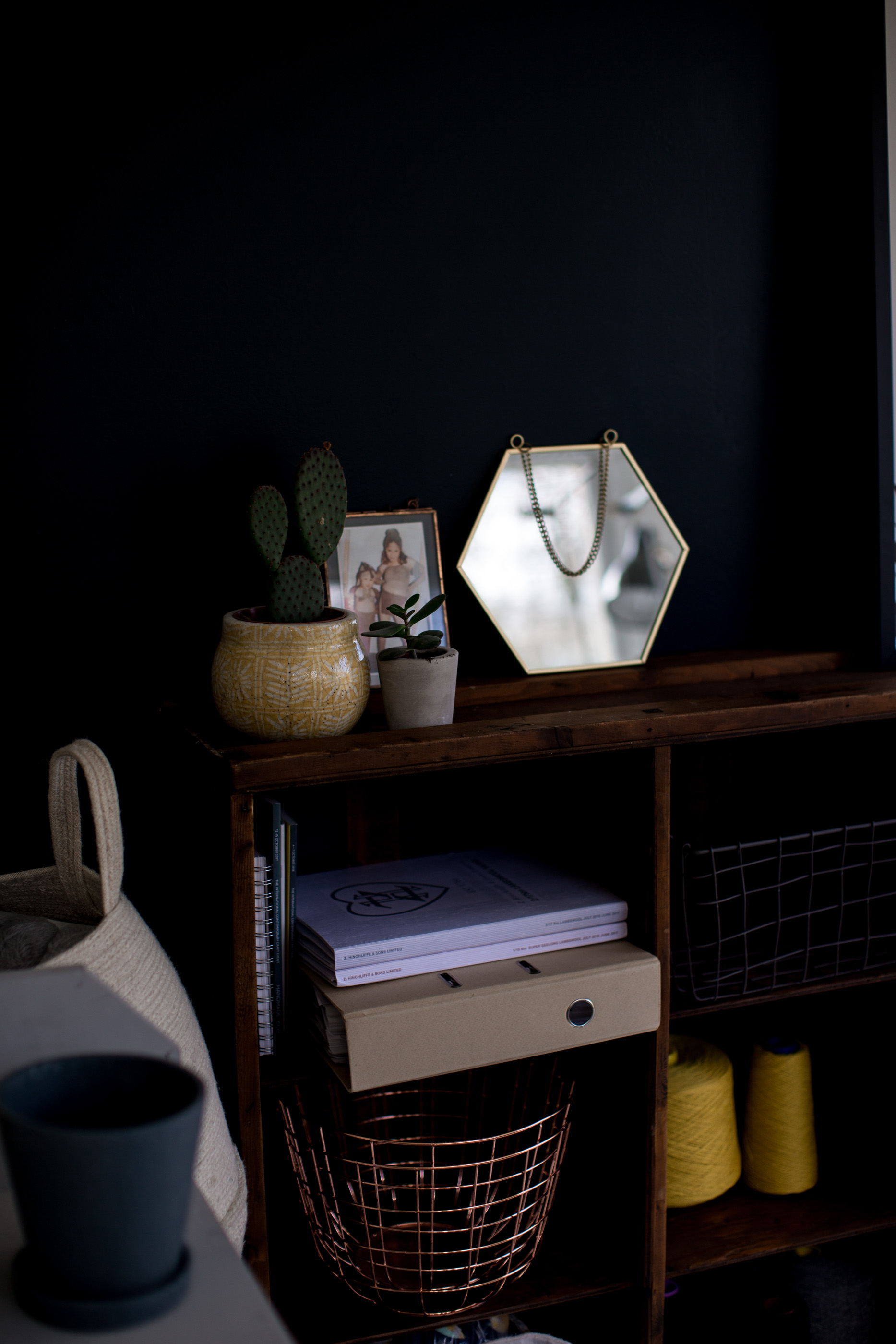 ---
SIMLPE WAYS TO CREATE 'SPACE' (NOW & FOR THE FUTURE)
–
IMMEDIATE SPACE
Walk, Talk, Switch
–
It's really tough when you're in a situation that you REALLY NEED to complete and deliver on, but you simply cannot muster the ideas, energy or brain space to get the job done. It's like sitting at your computer waiting for inspiration to strike for your next blog post, but inevitably nothing happens. Or like needing a solution to a challenge at work, and no matter how many different things you suggest nothing quite ticks the box. Or needing to spring clean your home / finish that essay / write that strategy, but simply having no energy to tackle the task. These are all challenges which need immediate solutions, they need space 'right now' to be able to deal with the task in hand. They're tasks that 'taking up yoga' won't help with right now (don't discount that though, we'll come on to the benefits of taking up yoga later). They're jobs you need to pull it together for right now. I get it … here's three very simple, yet surprisingly affective things that DO HELP.
TAKE A WALK
–
Stop, get up. Walk. Walk to the coffee machine, walk to the coffee shop, or walk for 10 minutes aimlessly. Clear your mind. You will be gobsmacked by the clarity simply stopping and walking will deliver for you. Not only does it give your brain something different to focus on, walking innately means you'll 'see' different things, and those things in themselves often spark inspiration and ideas, it's also just a great way of getting your body and mind moving again and renergising yourself. It is always quite astonishing how much a very short walk can do for your mind, mood and inspiration.
TALK IT OUT
–
The second very simple solution is talking. Phone your mum, grab your collegue for a chat, or talk it out with your dog. Talking often helps clarify the challenge regardless of whether you get helpful advise back from the person on the other end of the conversation (less likely, if you went with the third option, your dog). During a week long training course I took on creativity a year or so ago, almost every creative challenge started with a walk and a talk … clarifying your thoughts, receiving feedback, and simply walking to channel your energy.
You might be thinking 'yeah, hows that going to actually help', but give it a go before you can the idea, you might be surprised.
SWITCH IT UP
–
The final thought, is to stop all together, admit temporary defeat and try something new. For example when I'm sat staring at my mac trying to think of words to fill a blog post with, but NOTHING is coming, i often decide to park that blog post for a while and before I know it an idea often sparks for another one instead (take today, I was trying to write an outfit post, couldn't think of anything interesting, which sparked me to think about how to get inspiration when you don't have it.). Same goes for most things, if it's simply not working, then try something different.
If you're sat at work with no energy or motivation, with limited brain engagement to tackle whatever task you're faced with. Switch it up, go and work somewhere different (and ideally walk and talk your way there). Close the computer, switch to paper. And if it's truly 'one of those days', bring in some new brains for a minute, seek help, seek others ideas, seek guidance. Often it's the getting started that's the hardest thing, so having a little helping hand for that first step can really help create and trigger the chain of action you needed.
–
LONG TERM SPACE
Mental & Physical Space
–
Some things need long term actions, and not just short term tips and tricks. Say, a proper mental block with no ideas for weeks. The feeling of wanting to give up or 'i can't do this' needs more mental and physical space than an everyday task to overcome. Losing energy for your hobbies, the creativity that was once a release or the job you used to put so much into … these things need long term help. This help comes in two forms, mental and physical space. Hear me out:
MAKE DEDICATED MENTAL SPACE
–
When we take on too much, or wear our energy supplies out (yep, I acknowledge it) over a period of time, we become drained physically in our bodies and mentally in our mind. I've been learning a lot about this in my traditional chinese medicine journey, because I for one have run my energy down to the point of exhaustion, and recovering this energy takes work, time and serious space. If our job is one that requires creativity, running out of energy is kinda a fundamental issue. If our job requires energy and motivation, running out of steam is kinda a fundamental issue. If our lives require productivity, inspiration and creativity (note, THEY DO) then having no fuel is kinda a fundamental issue. You get the gist, whatever your job, hobby, life, ambitions, you need energy, you need inspiration and you need mental space to 'think', 'give', 'create'.
All too often we run our resources down, and we need to create mental space to breathe again. It isn't a short term fix, it's a long term commitment to yourself, to give your body and mind the 'space' it needs to recover, re-energise, and re-fuel.
People have tons of different ways of creating 'space' for themselves. Call it me time if you will. Here are a few very simple ways to dedicate regular time for yourself, for your recovery, for your energy: pilates, journaling, yoga, running (or any sport for that matter), meditation, reading, spa appointments / days / weekends, weekends away, time off work, holidays etc.
More often than not we exhaust ourselves and then thoroughly need a proper break (a holiday) to recover. But what if we didn't operate on a model of 150% all the time, and instead we made some 'space' in our day, our week, our life for regular self care and recovery. Not only would we not end up exhausted and unwell at the end of intensive periods, we'd also create the conditions / the space mentally to be creative, be inspired, be motivated and be productive on an ongoing basis. We'd give ourselves time to 'top up' our fuel more regularly, so that we have the energy to keep going longer, without a crash and burn at the end.
I get this is bigger than going into nature to get inspired, and that's the point, if you want to feel inspired, energised, creative, motivated, positive and not depleted constantly, then making regular time for 'mental space' is so incredibly important.  I've been working to make some changes lately, including working from home on a Friday (which has had the most incredibly positive impact on my sanity), signing up to weekly yoga and pilates (which I used to have to pull out of because work got busy, but now I won't let anything stop me from going, it's so important for me, my productivity and my energy to have this time) and finally regular time to have acupuncture each week with my TCM therapist. These relatively 'small' things, are already helping my brain space and energy tremendously, and in turn helping me feel more inspired to create content, to feel more energised to be creative for my instagram and blog, and generally feeling a whole lot less worn out too.
CREATE AN INSPIRING PHYSICAL SPACE
–
The final thing is one that is especially important for those people who work for themselves, work in the creative field, or currently find it difficult to create the conditions to work, be calm, be inspired, be creative, be happy. It's your physical space.
The impact your physical surroundings has on your emotions and mental health isn't one to underestimate. Therefore finding and / or creating a physical space that inspires you is hugely important. In the short term this might be a coffee shop that gives you good vibes (hello Coffeeology in Richmond right now), but for the longer term this is making the space you have (your home, your office, your employee office) a space you feel happy, energised and motivated by. The latter, your employees office, is of course a tad harder as you don't have entire creative freedom, but even a little plant, your favourite coffee mug, and a few home comforts can transform a space. The former, your home and own office / working space / study, are spaces you have total control over, and the ability to make into the most relaxing, inspiring, creative, calming, energising place to be.
Here's a question for you, Do you pin pins on pinterest of homes / offices that are just your dream, yet they're MILES away from what your home or office looks and feels like? Probably, right? If yes, why not have a proper think about what sort of space you want to live in, work in, be in, and take some ACTUAL time out to adapt your space to make it more suitable for you to thrive in.
The same goes for your work space, whether that be in the home or outside your home if you're lucky to have a separate office, you have the ability to create the vibe, inspiration and 'feel' you want here. I don't have an office, but I have a desk space I use every now and then and even updating this to have more art work, more places to store inspiration, and a little touch up every now and then (new chair, new desk, a re-paint) can be all it takes to re-energise your physical space, and in turn your mental space, your creativity, your inspiration and of course your productivity as a result.
---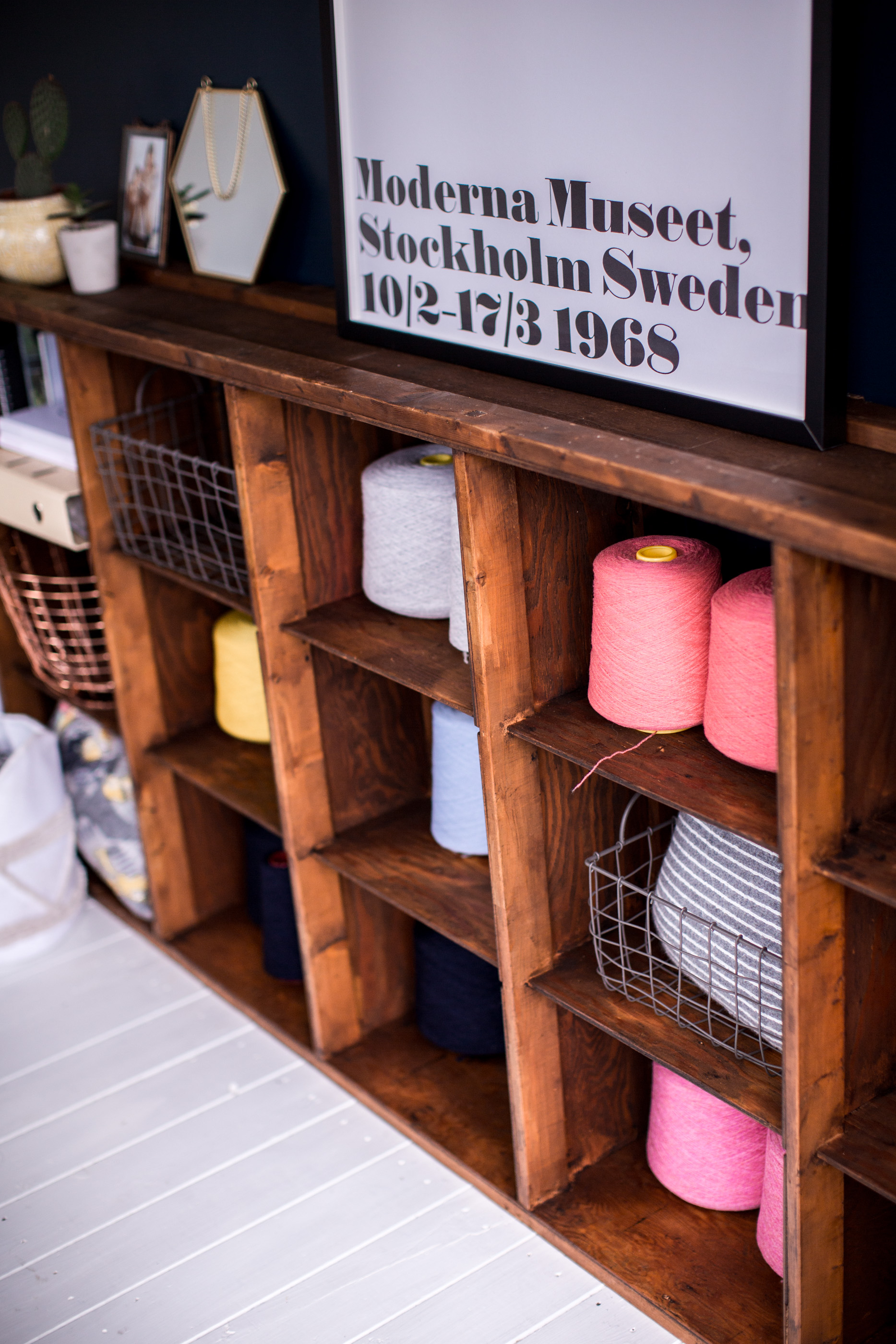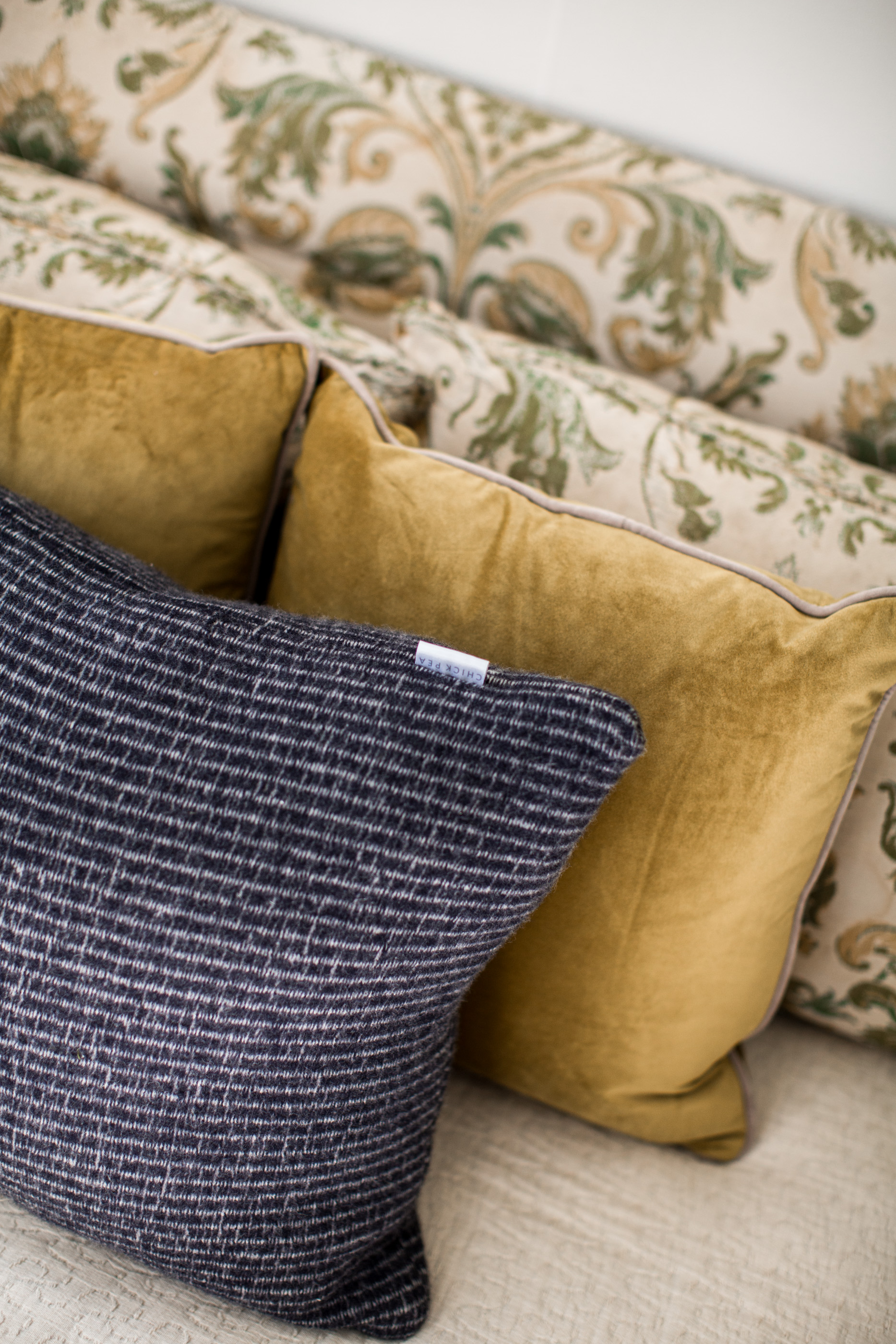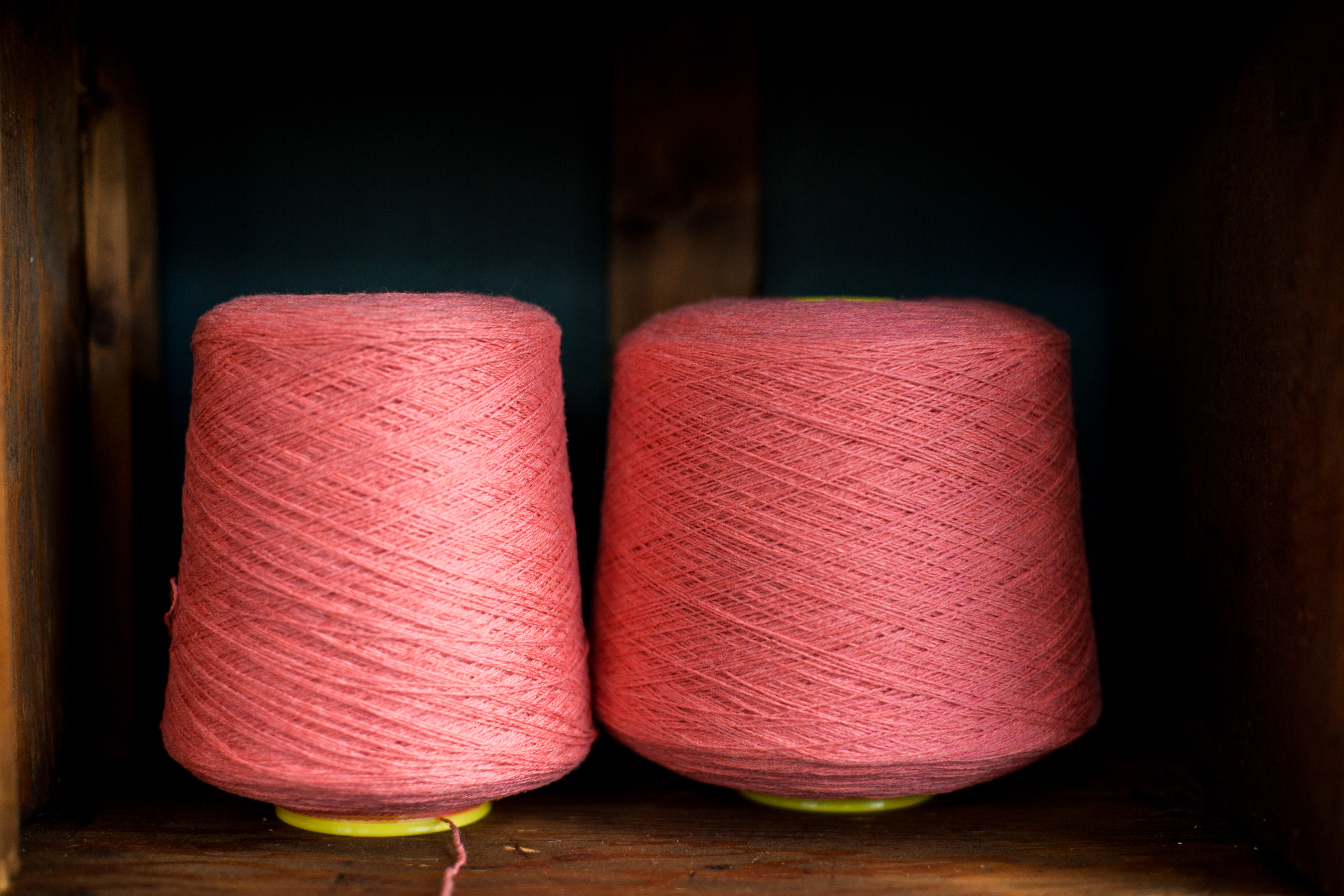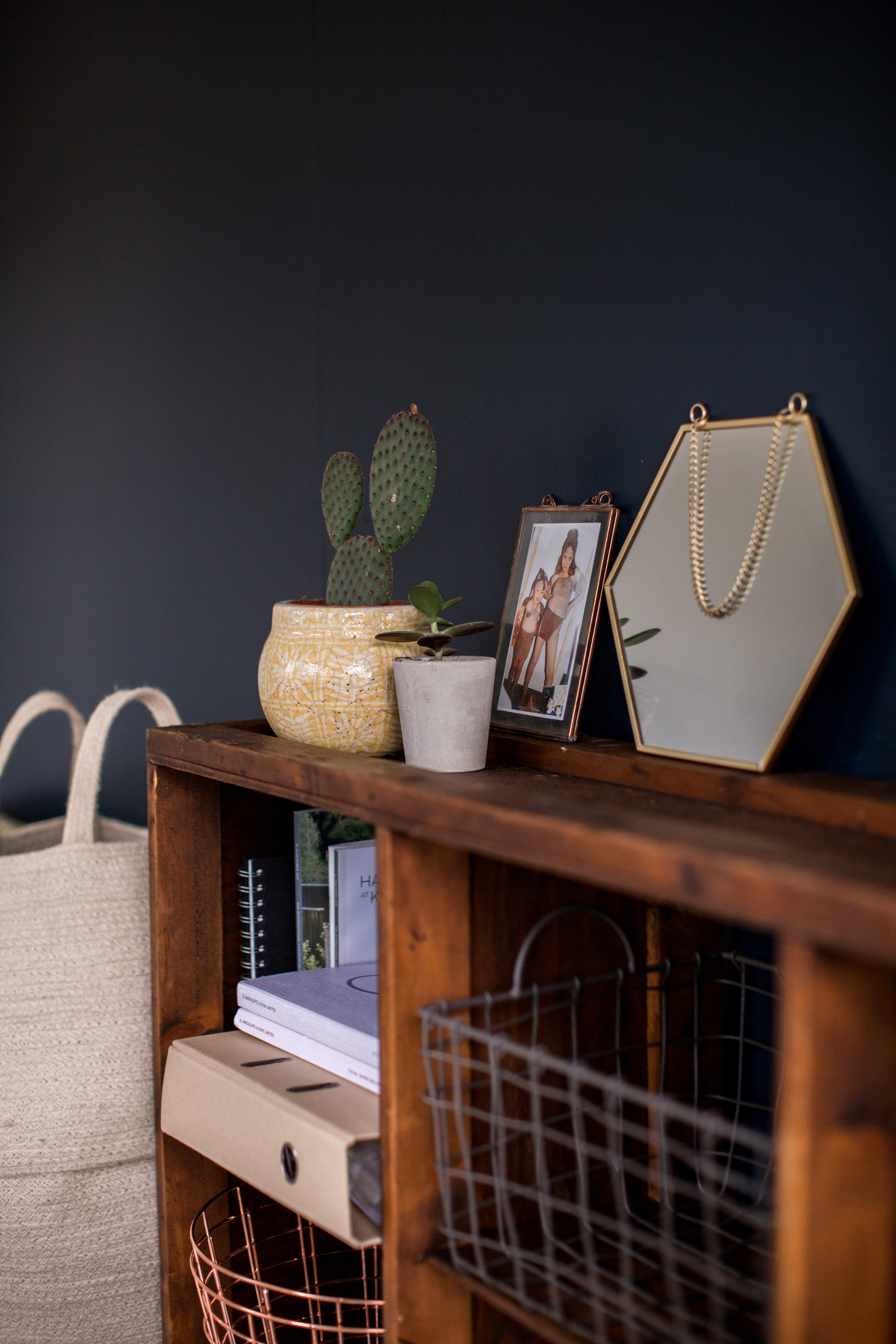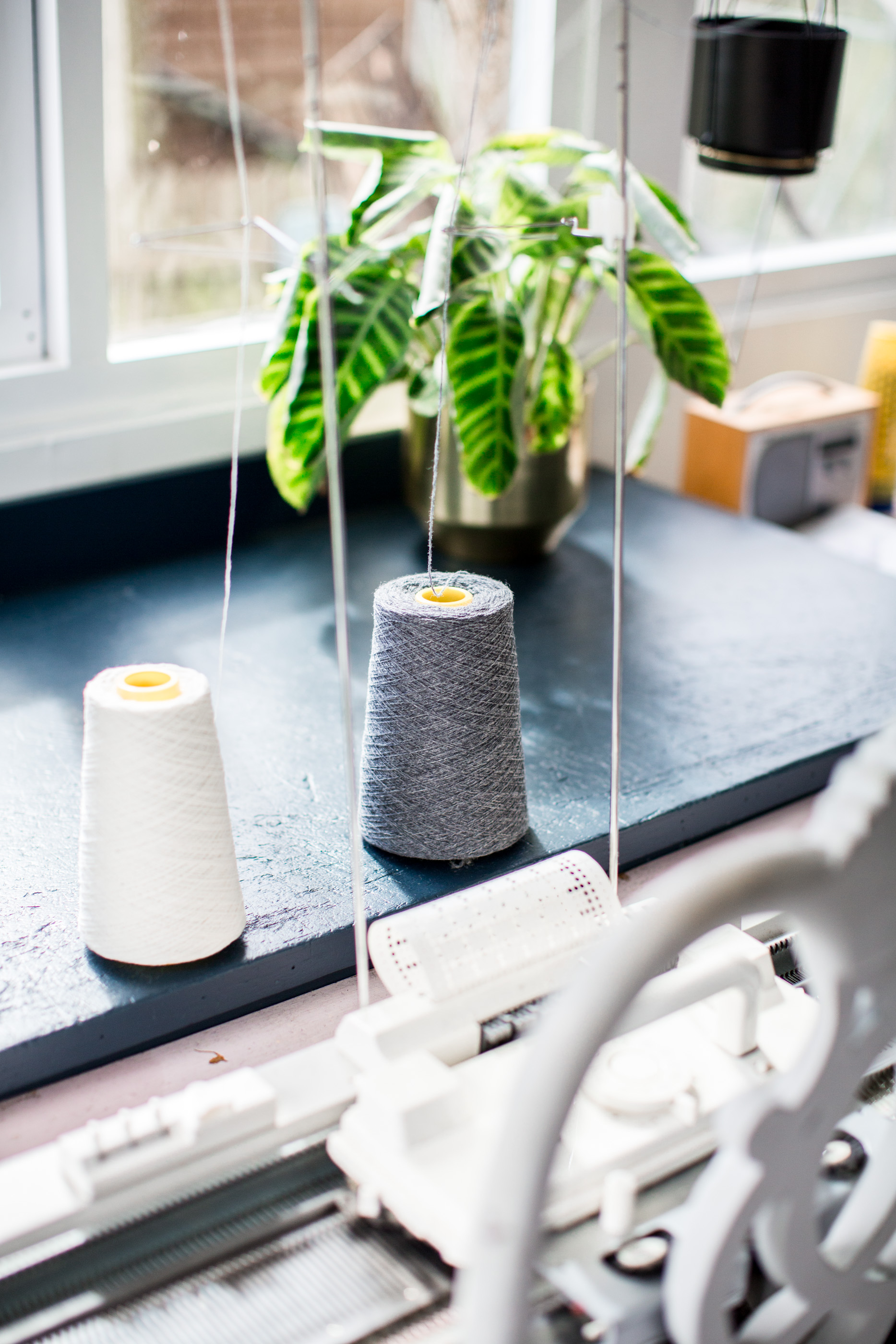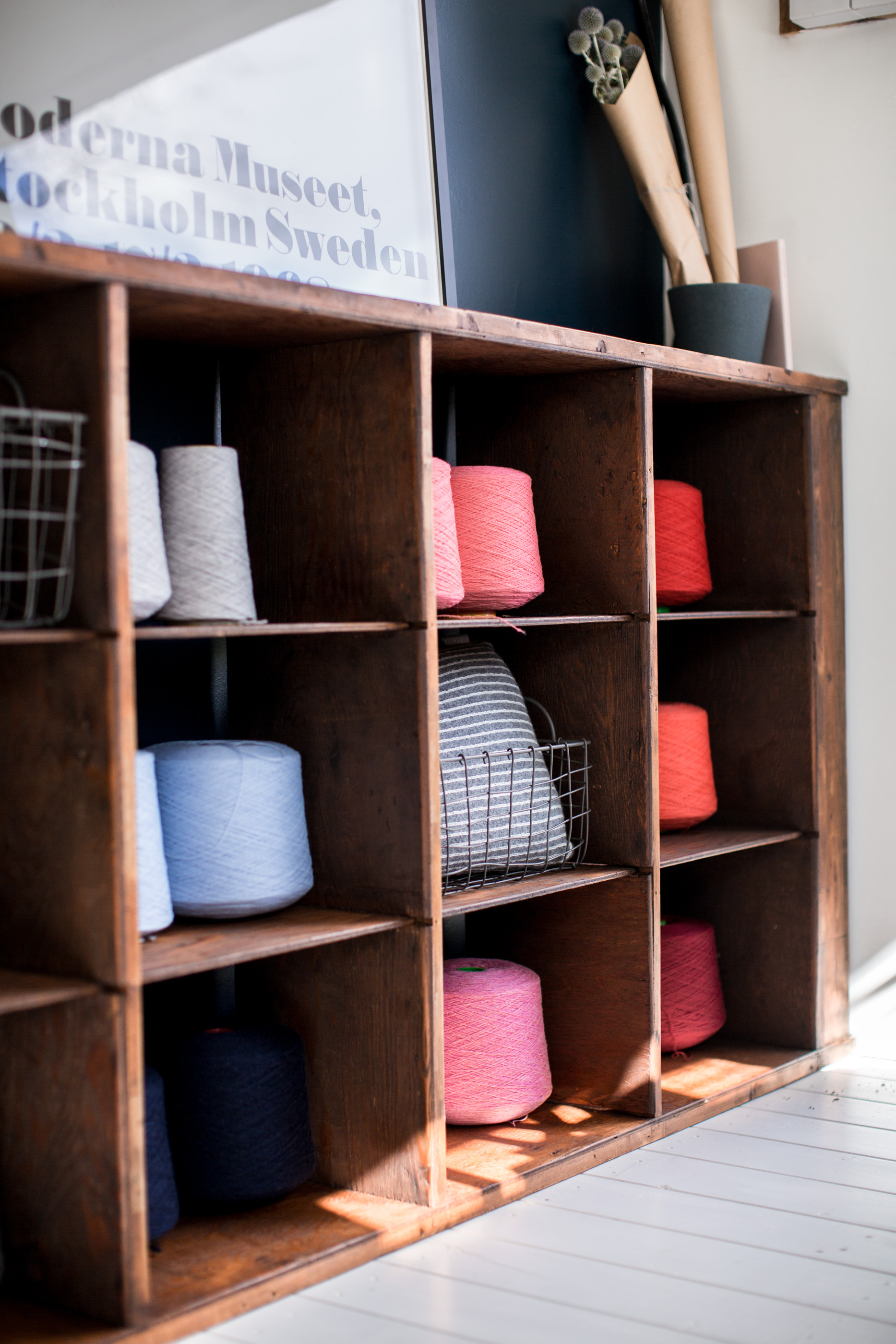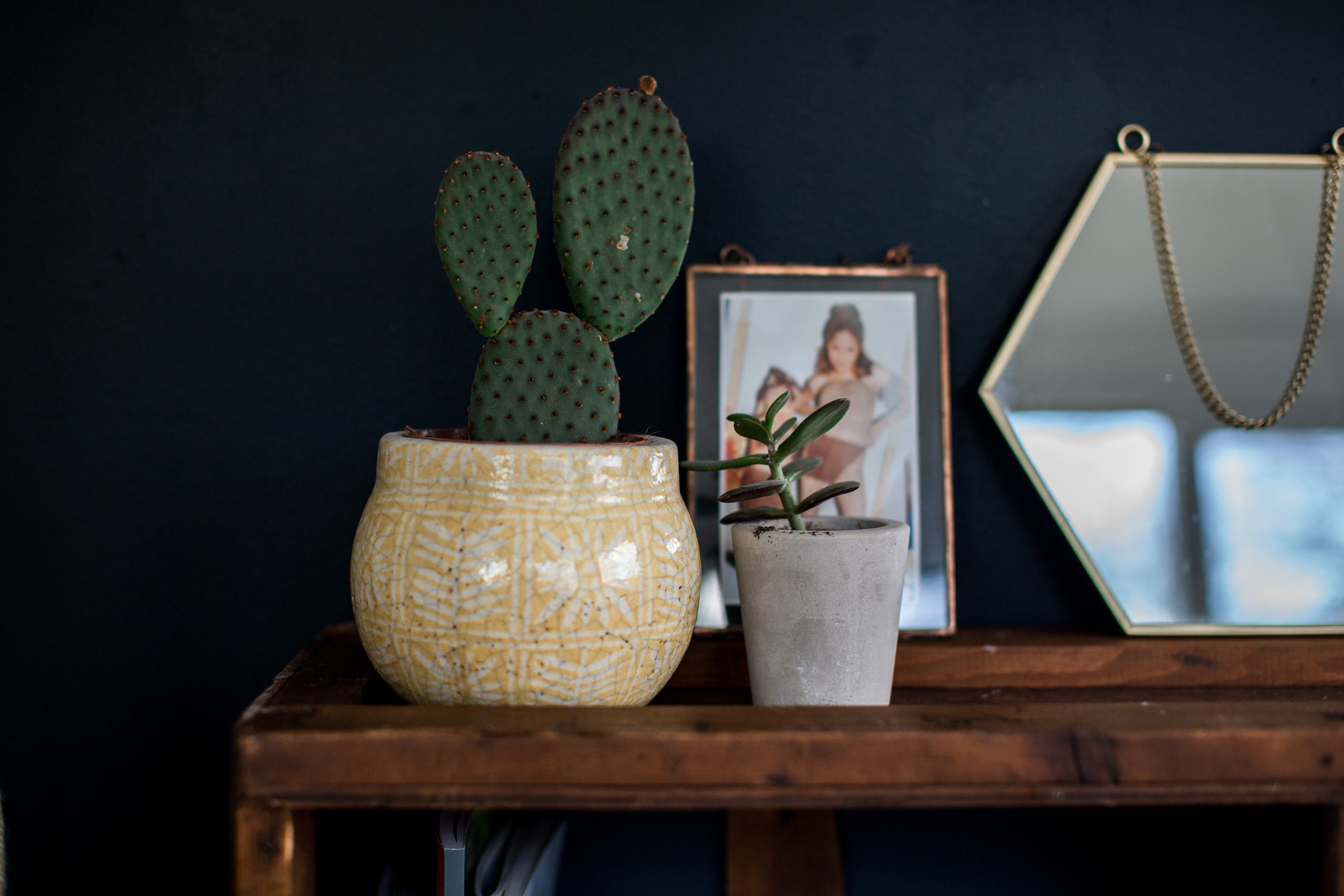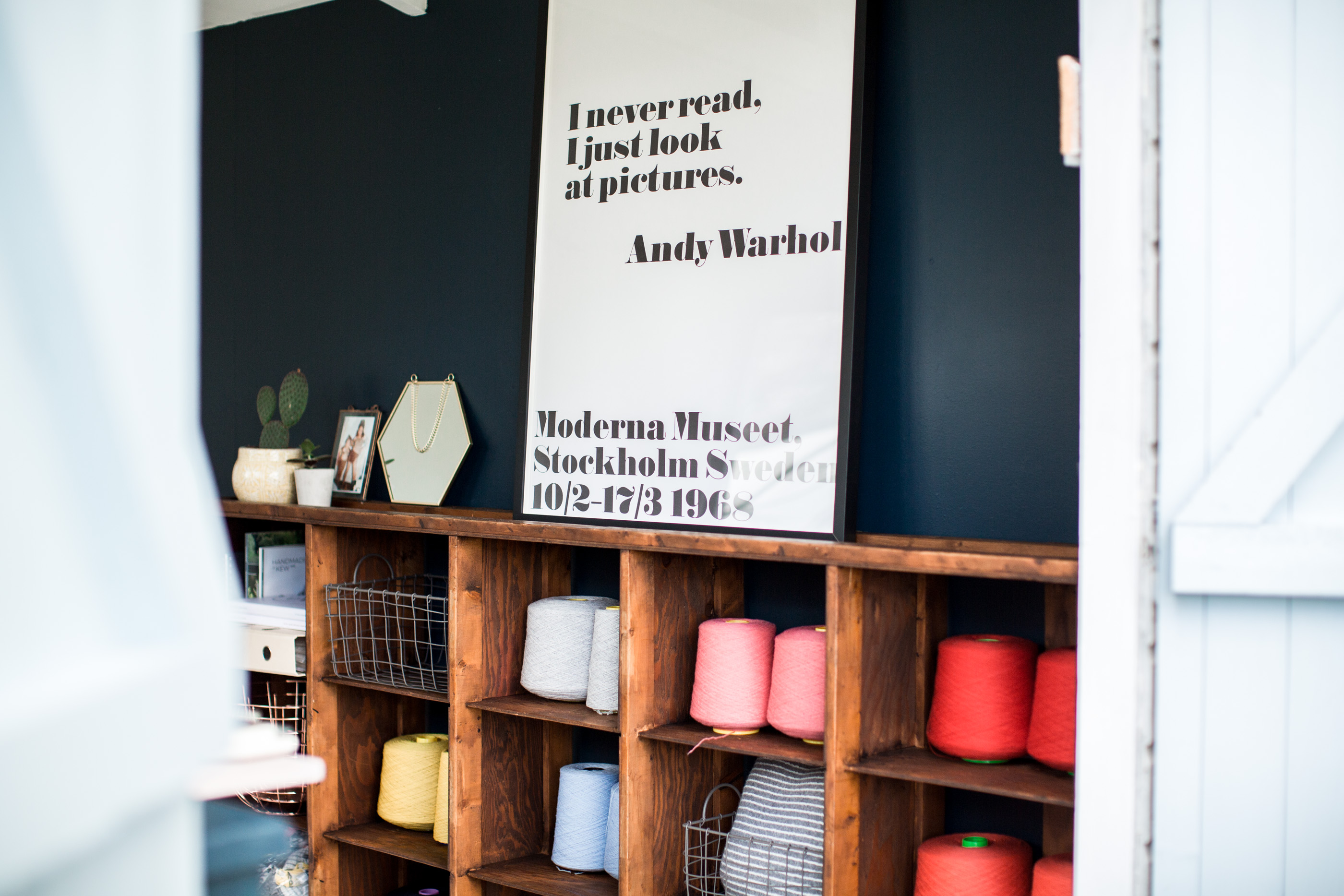 ---
Finding yourself in a creative rut, lacking energy or enthusiasm to tackle a job, or feeling out of sorts with productivity is super normal. Too often we don't give ourselves the right conditions to work and live in, to be inspired, to be creative and to re-fuel regularly.
Innately 'space' to think and be is hugely important, whether it's creating time for you to 'self care' or updating physical spaces to fuel your creativity the impact is tremendous.
I've been feeling a little lacking in creativity lately, and being home one weekend with no plans for a few hours I decided to go down to the bottom of the garden and see my sisters studio which she created for herself and her business chickpea. I opened the door and to absolutely no one, shouted 'wow'. I walked in, spun around, absorbed the space she'd spent the last few weeks transforming. I immediately ran back to the house grabbed my camera and computer, took a whole array of photos (in fact 4 / 5 different 'scenes') and started jotting down ideas for content. I spent around 2 hours in her shed studio, I felt so energised, and excited just from walking into this beautiful space she'd created, it jolted me from the depths of creative darkness, into an adrenaline fuelled state of inspiration. There are many spaces around us that will have the ability to do this to us, a museum, a beautiful country walk, a pilates studio, a trip to the seaside, a holiday, visiting someone else's house, a store, even your own home with the right amount of love and care.
When we need a jolt from ourselves and our own spaces, lean on others, make the most of the wonderful things at your disposal … and in the long run, work out a way to create your own space of inspiration in your home or office. A space that when you enter it, you feel excited, inspired, energised.