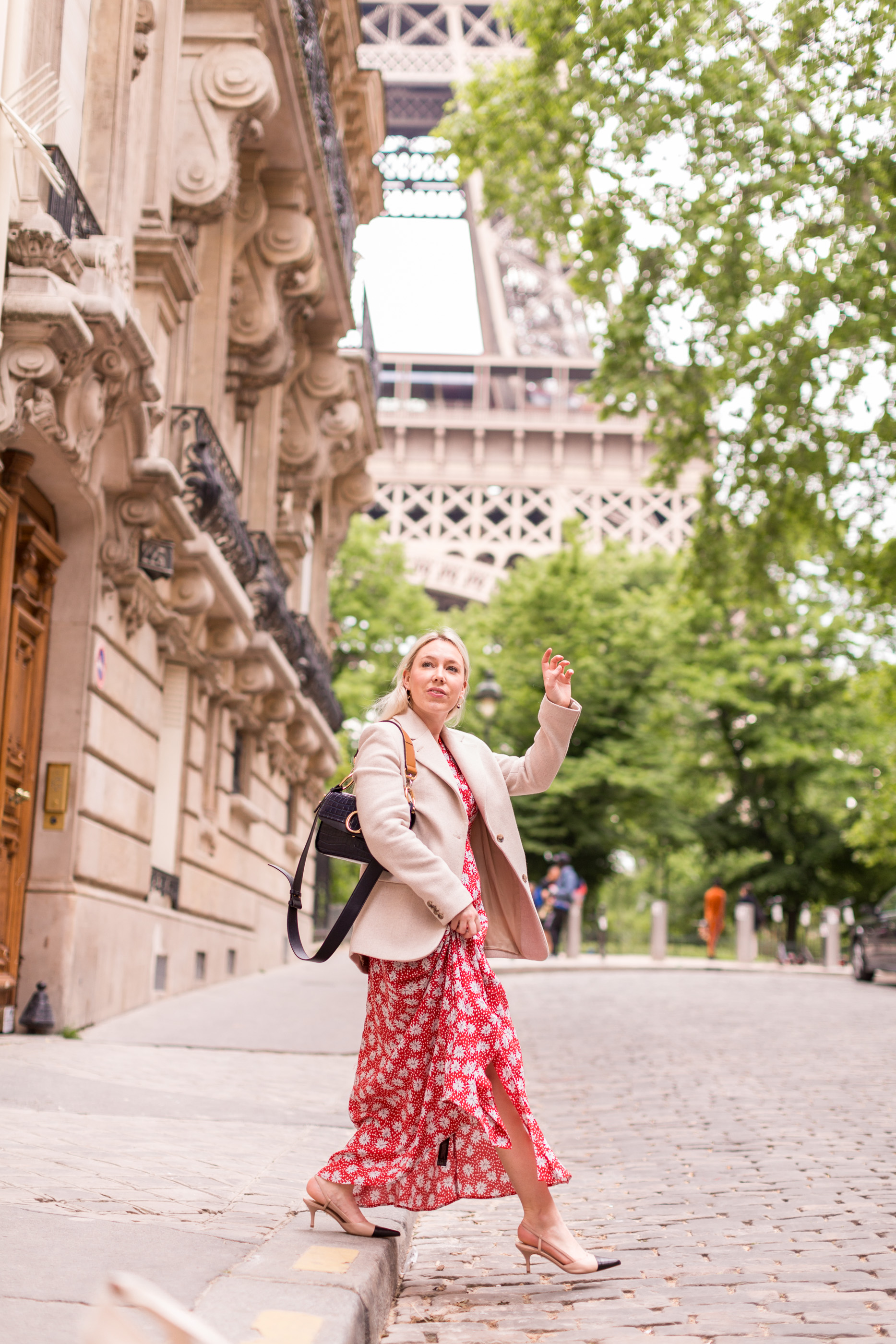 ---
THE SUMMER DRESS YOUR WARDROBE NEEDS (AND YOUR BANK WON'T MIND PAYING FOR)
A High Street Gem That's A Great Designer Alternative
---
Every now and then you find an item of clothing or an accessory that just ticks all your boxes, you'll know by now already how much of a fan I am of the midi / maxi dress, the more ethereal and bohemian the better. I've become obsessed with Rixo of late, and their stunning prints and uniquely tailored and cut dresses … and whilst I plan to own this beauty as soon as it comes back in stock, I couldn't help but snap up this Zara number when I saw it. Not least because it reminded me of this Rixo dress  but without that designer price tag.
Whilst I stopped investing in high street fast fashion for a period, I have to say that recently I've been finding some really beautiful pieces on the high street and my mentality as slightly shifted again, and now towards more responsible consumerism. It's fine to buy anything you love, but it's making sure it's a piece you love (or as Ms Kondo would say, a piece that sparks joy), regardless of whether it's high street, designer, vintage, from ebay. Fill your wardrobe with items you love, that fit, and that make you feel fabulous and getting dressed every morning becomes easier, you'll feel good in anything you wear and your 'shopping guilt' will be no more.
It's those days of fast fashion hauls and keeping substandard pieces that don't work for me anymore, but that doesn't mean I can't appreciate a bargain from the high street when I find one.
---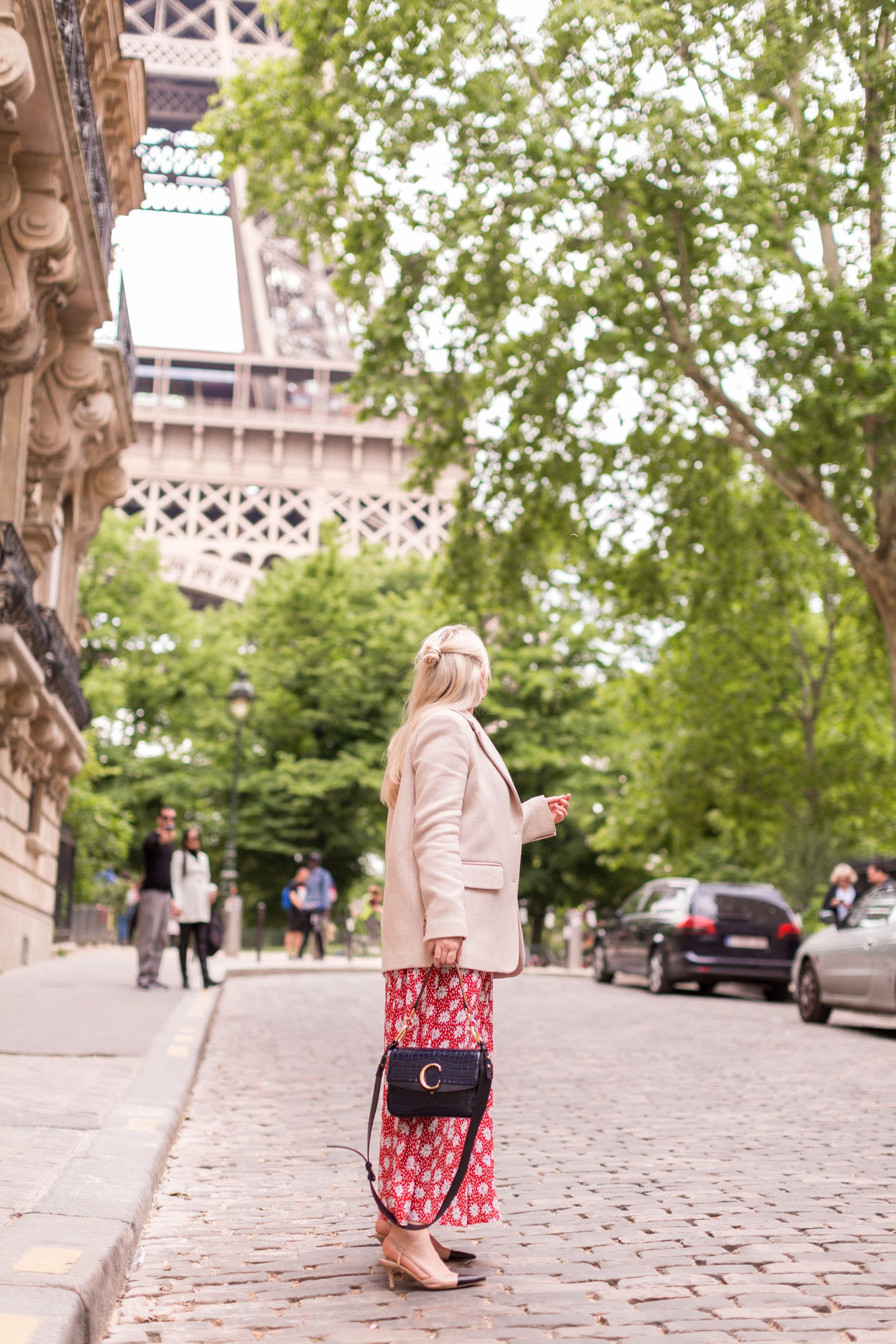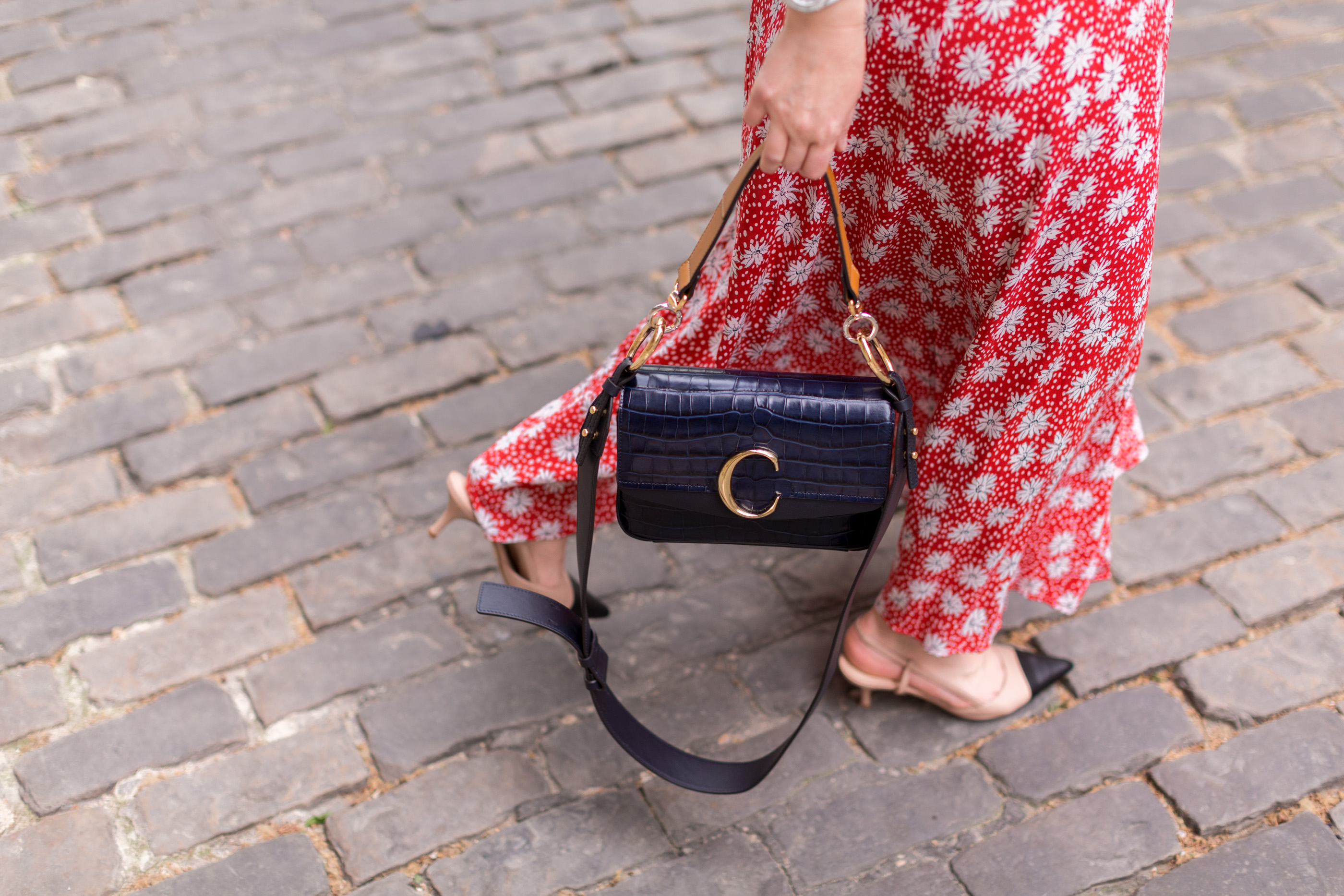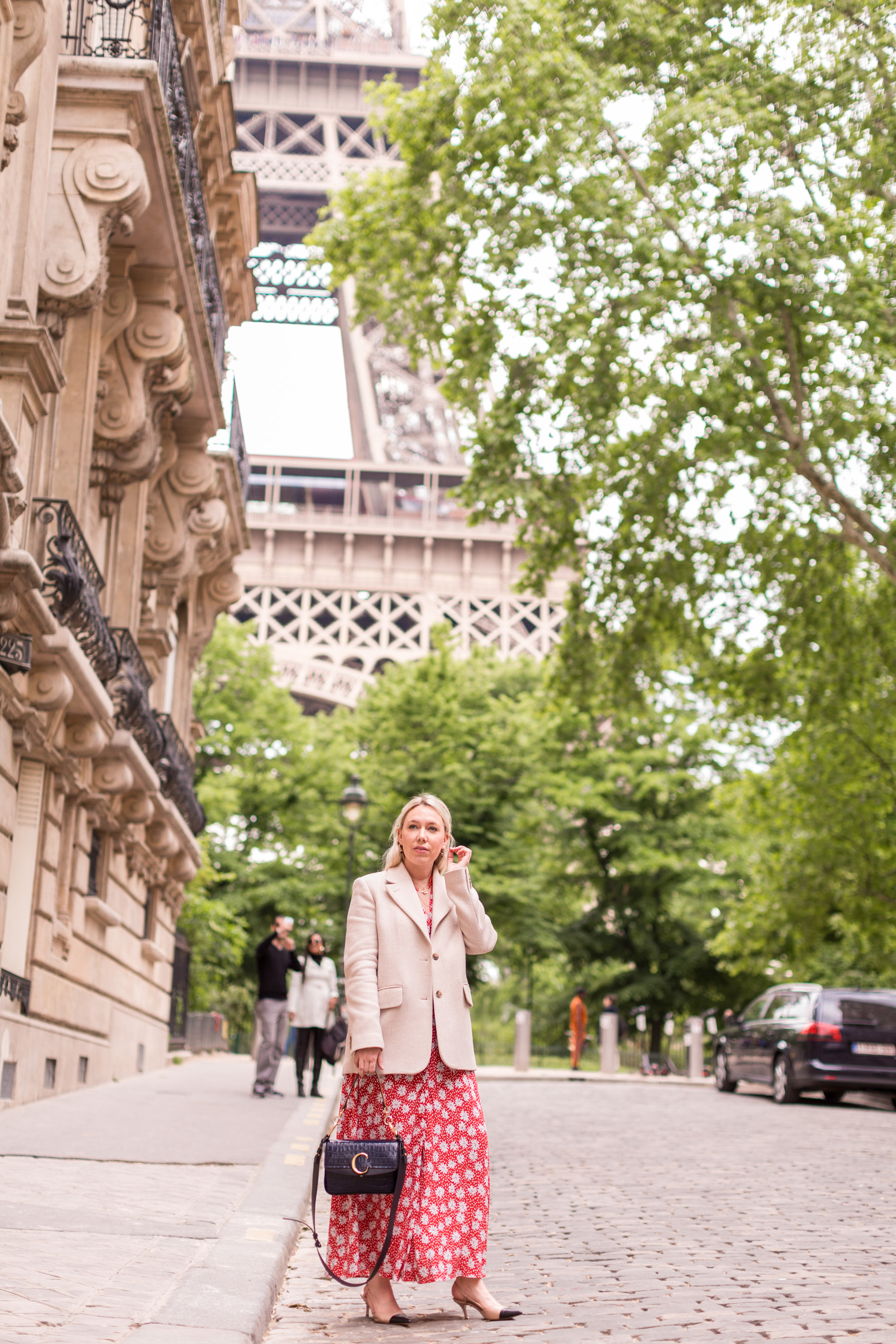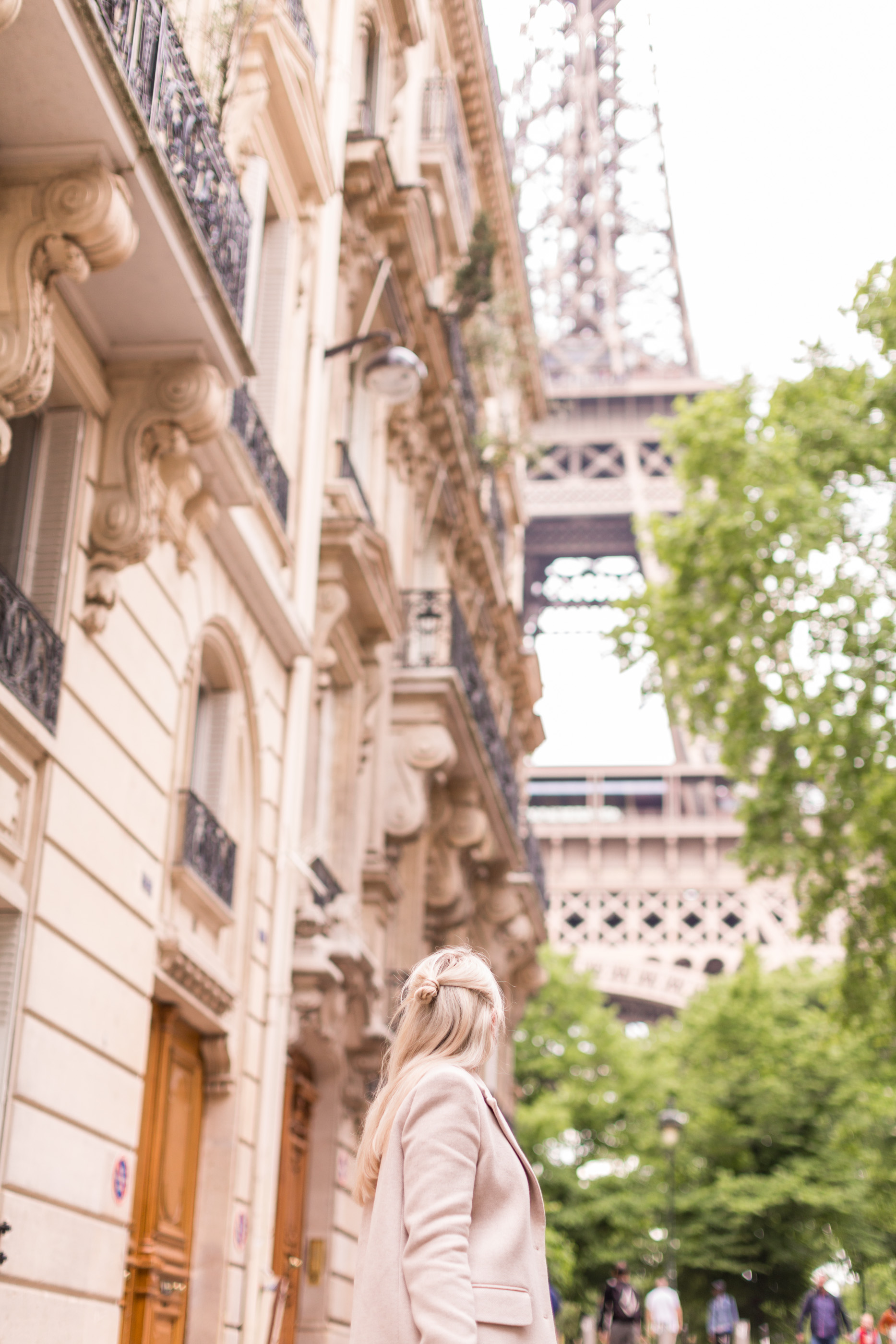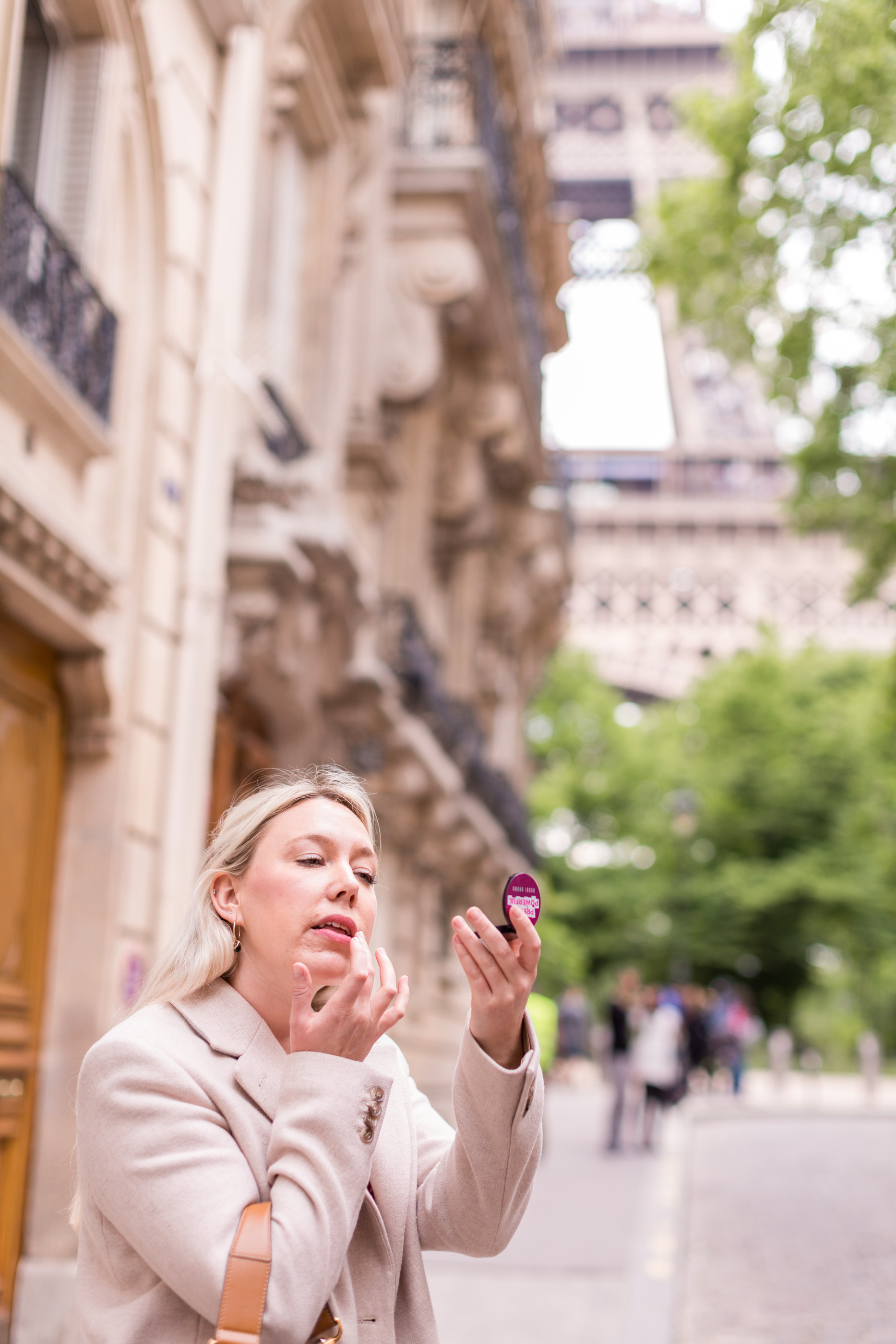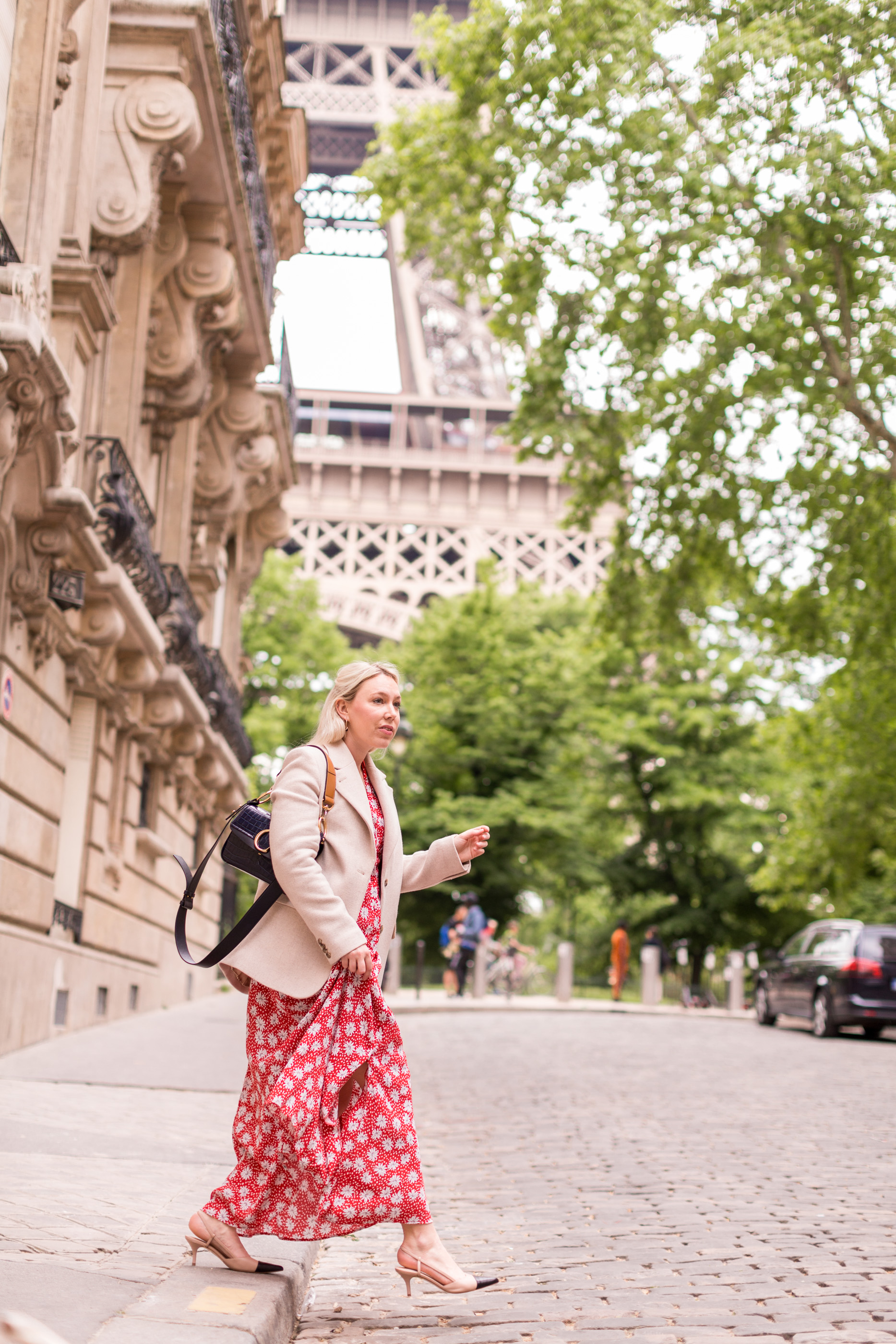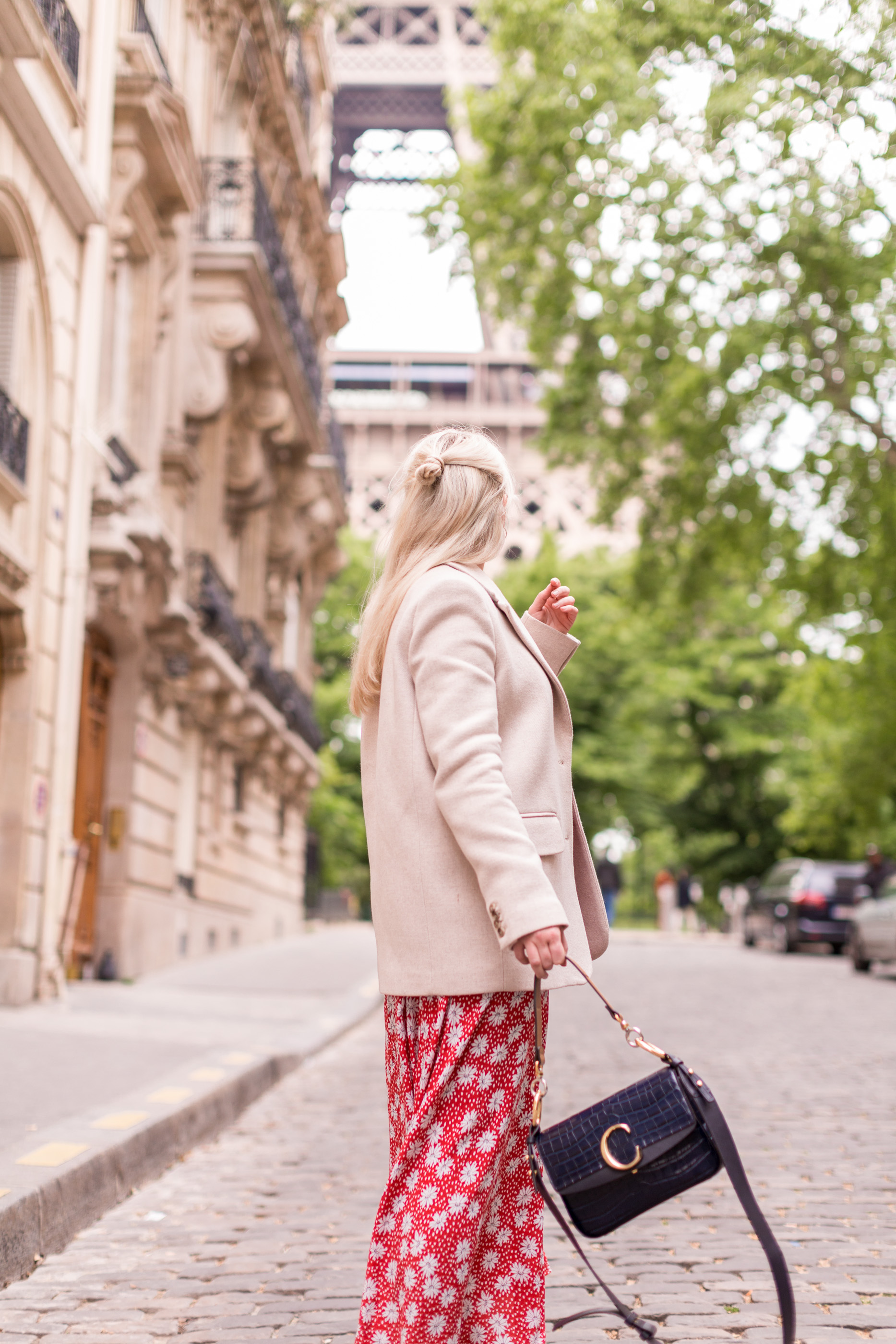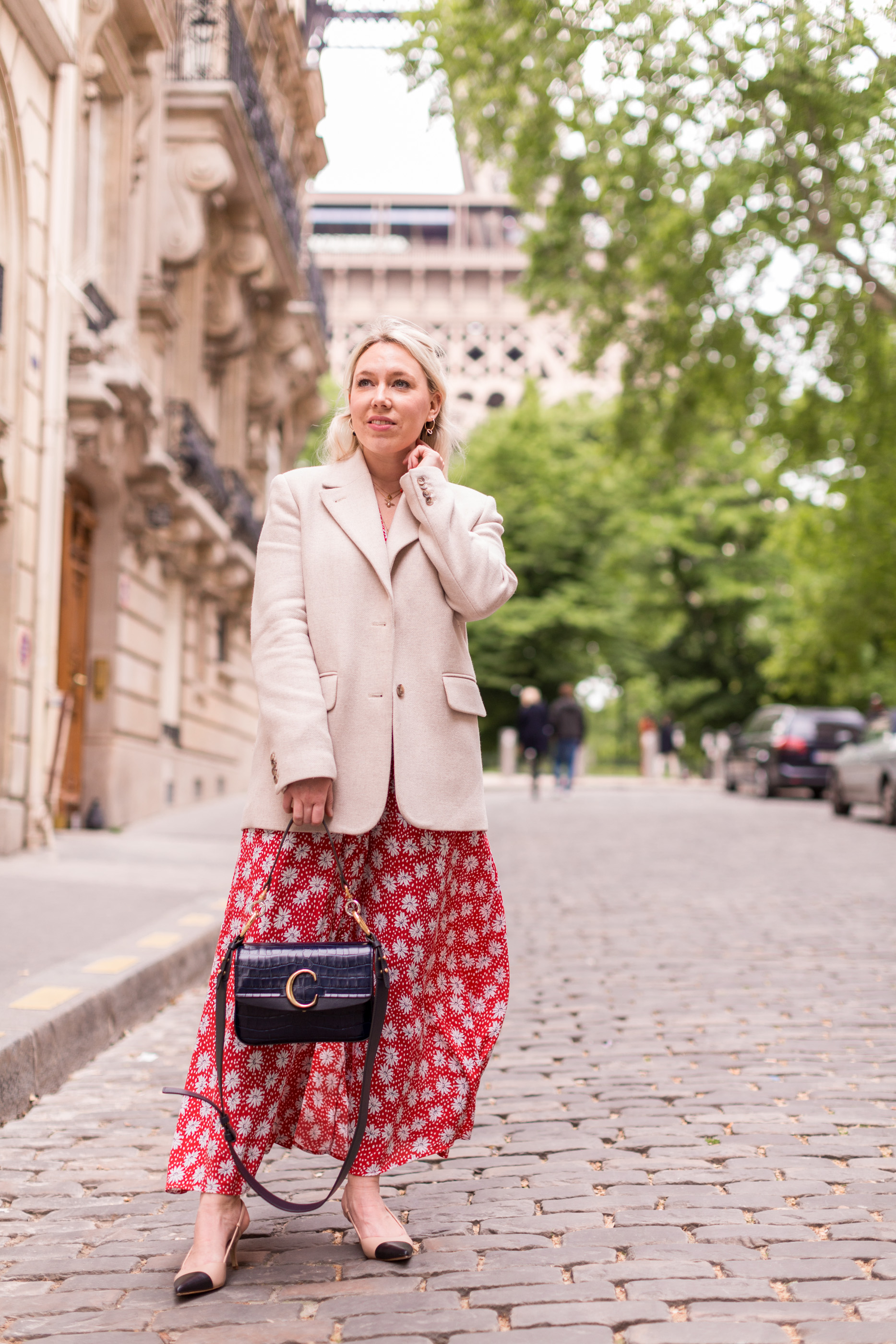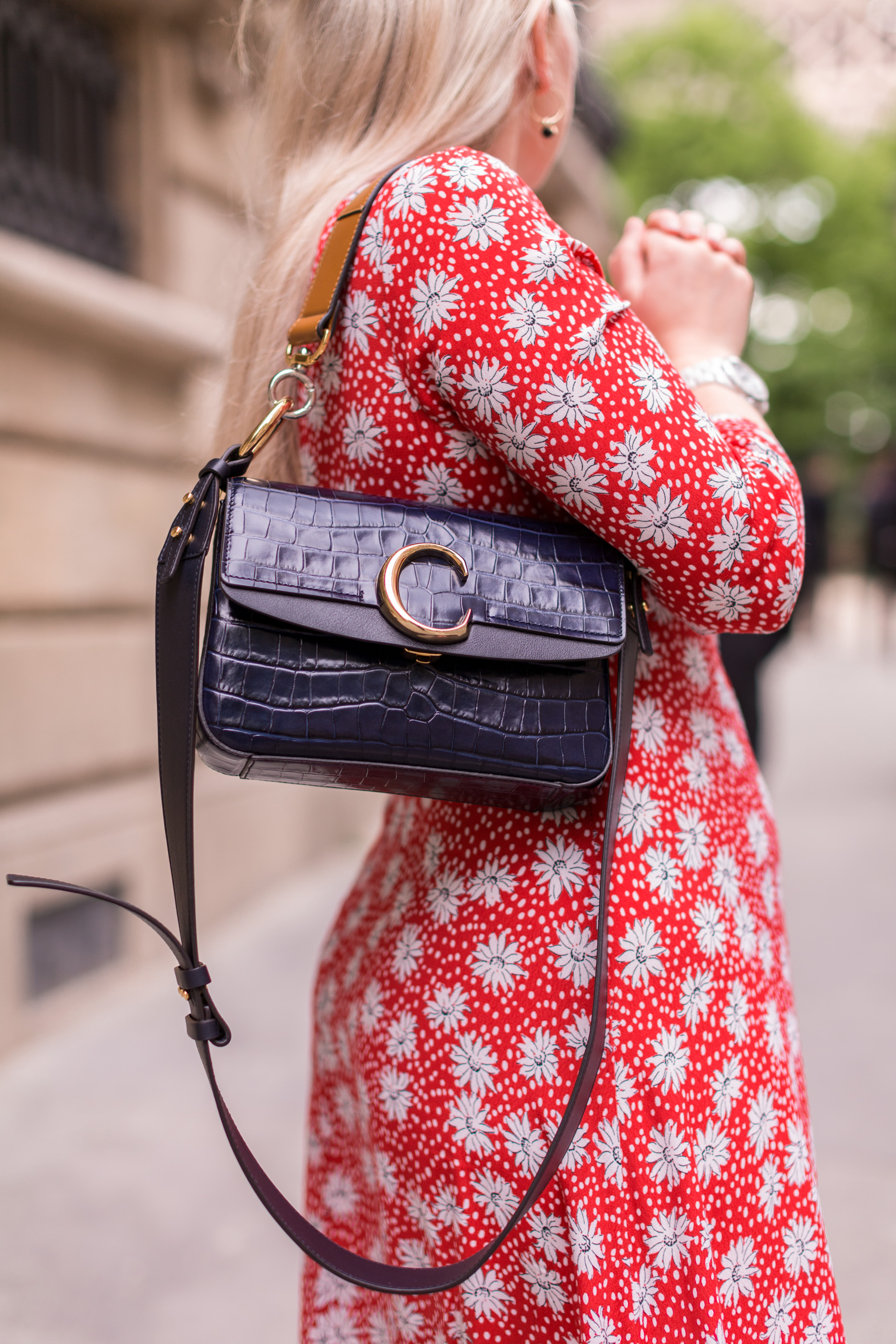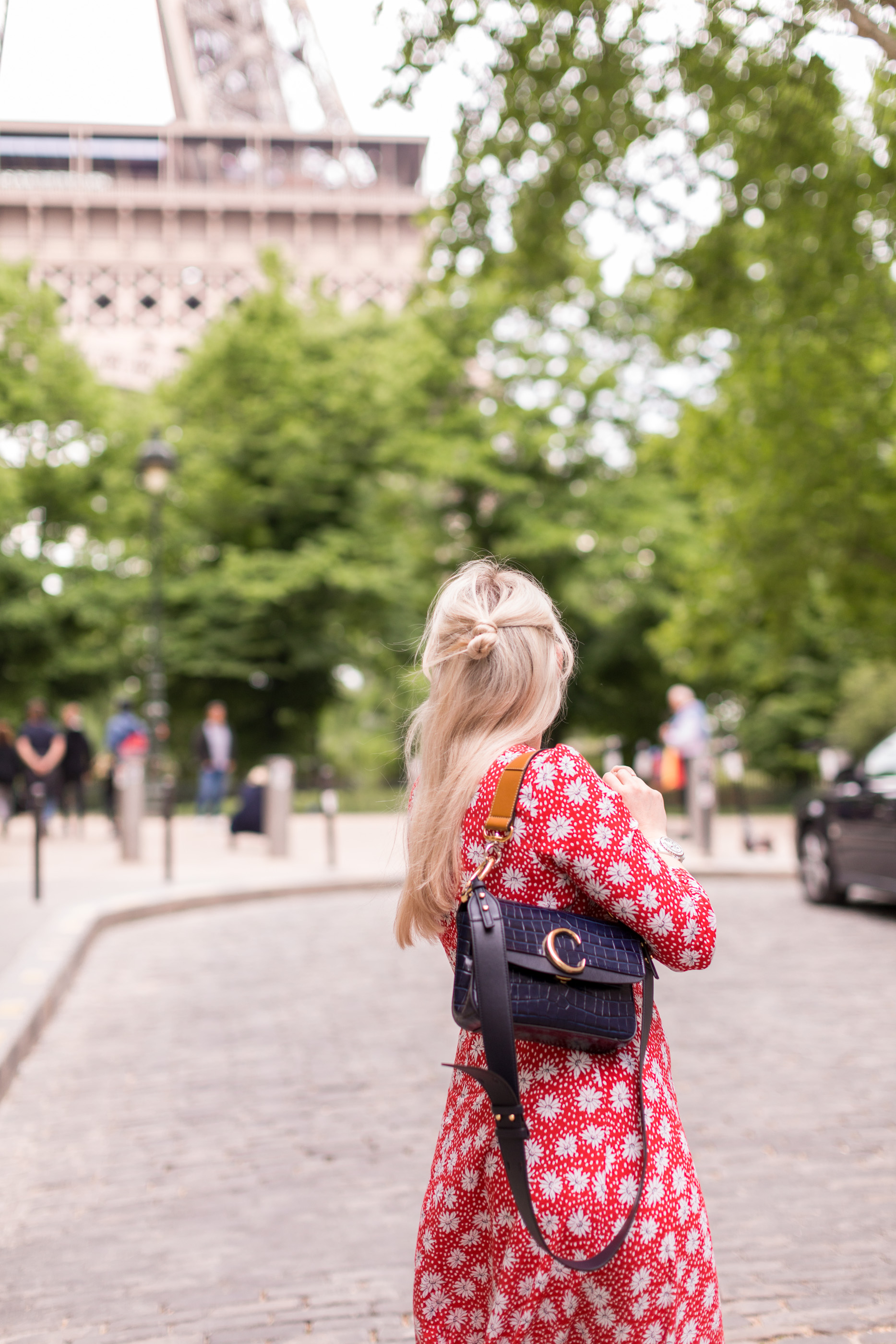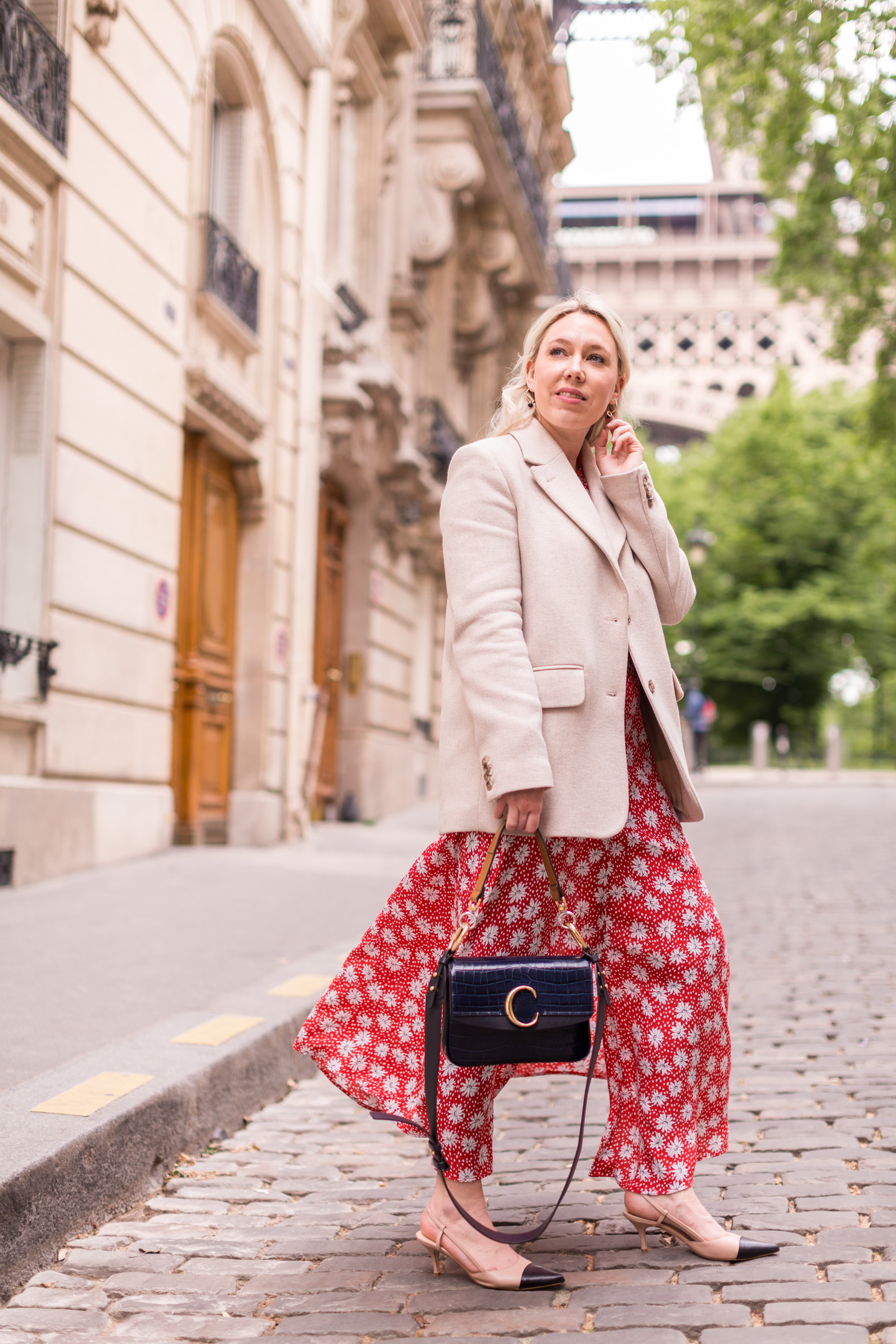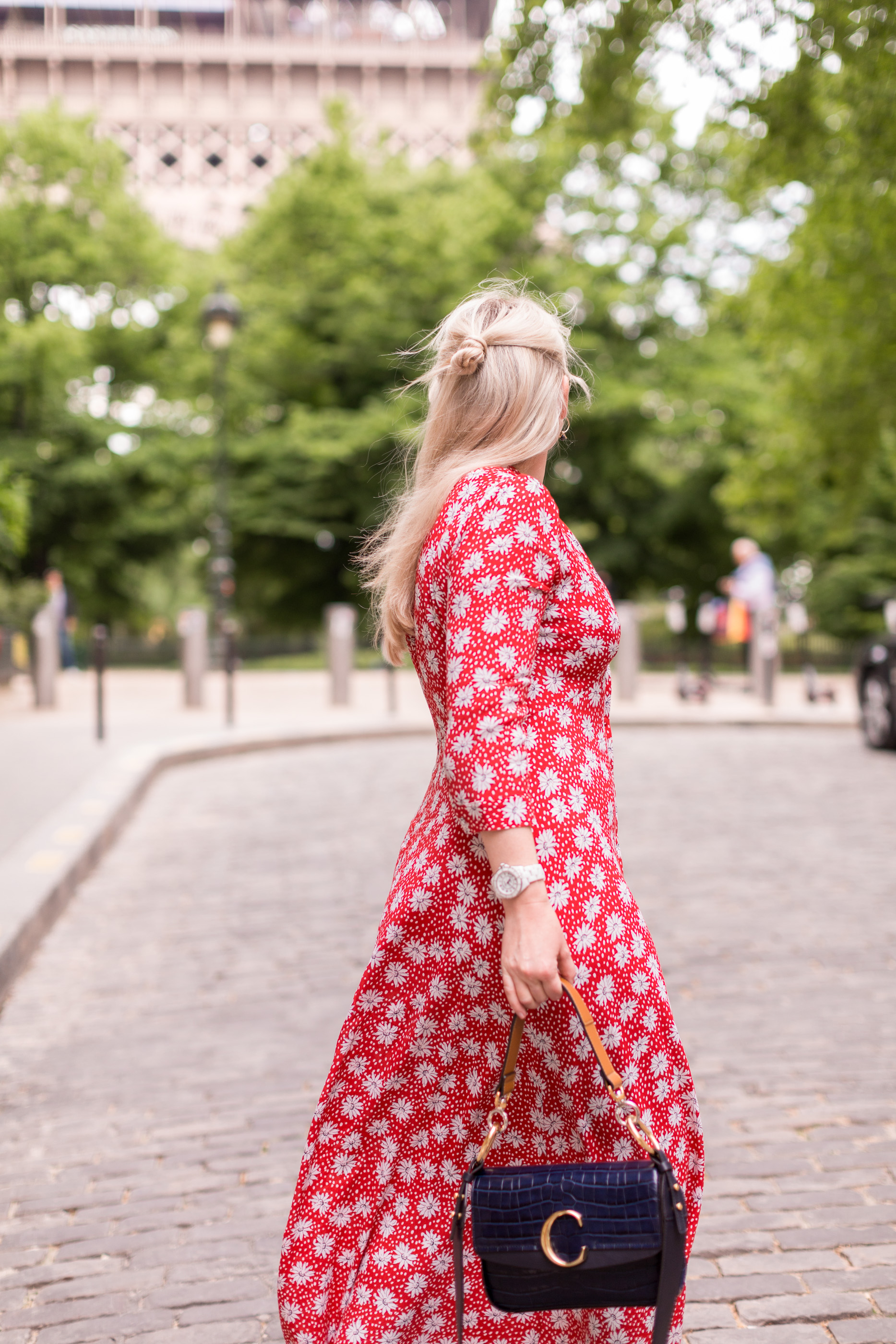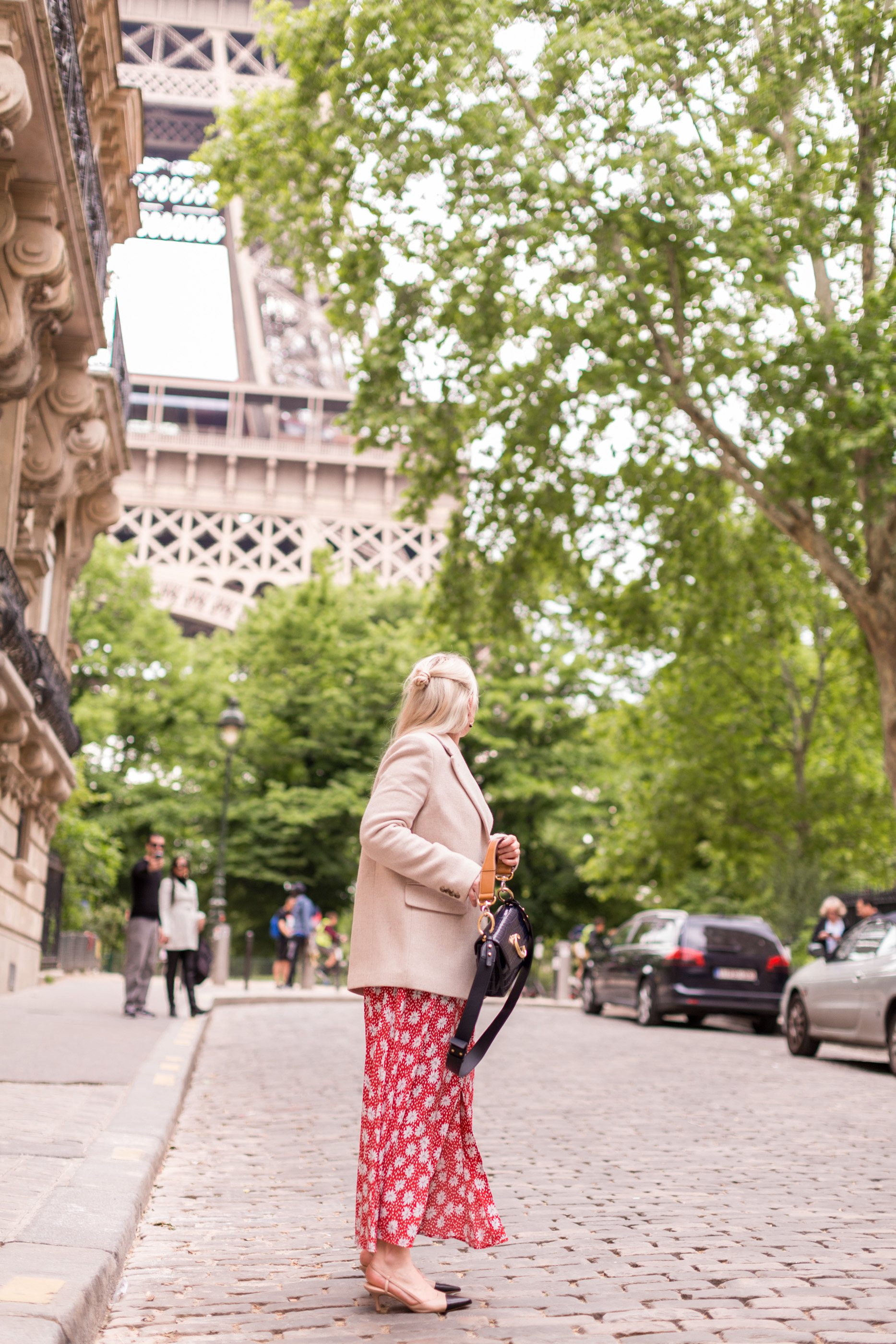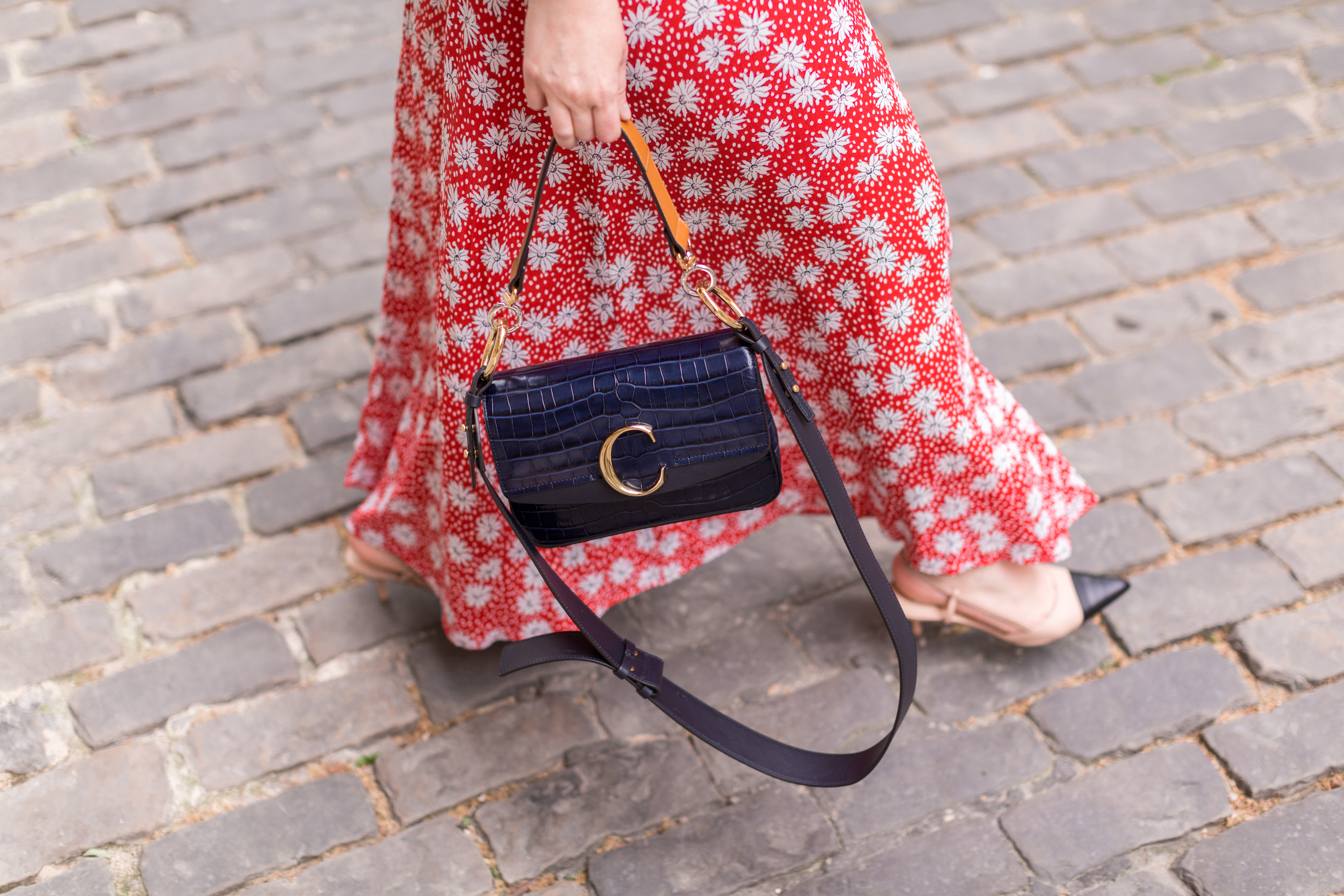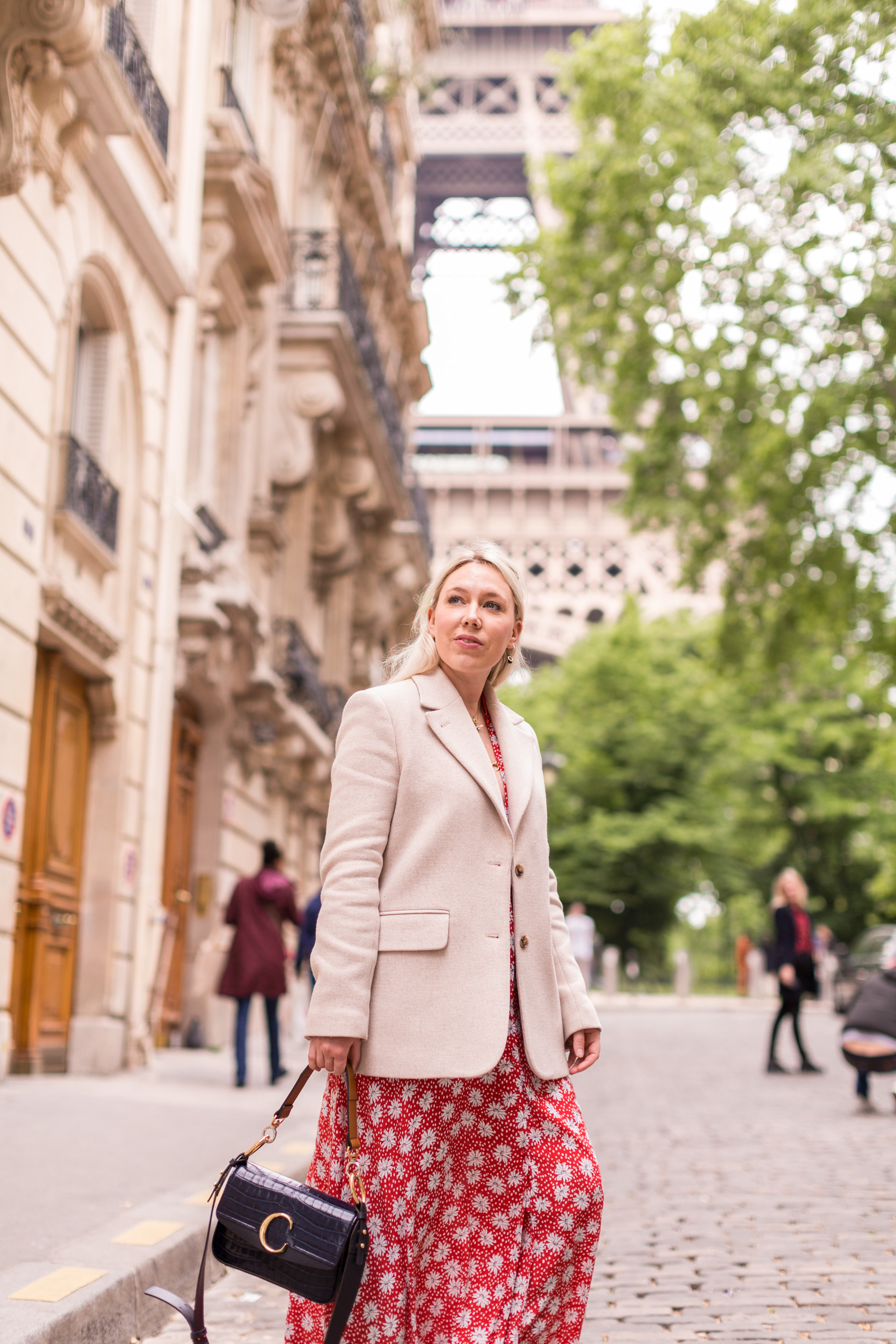 ---
SHOP THE LOOK

---
I'd saved the dress, alongside my new Chloe bag (which by the way, I am actually obsessed with and it's fast become my absolute favourite bag), for my trip to Paris this weekend. I often do that, save pieces for an occasion to wear and capture it for my blog. In fact, I have three other looks from my weekend away to share with you in the coming days, as well as a couple of posts on what we got up to.
I won't be doing a 'Paris Guide' this time around, but I thought a couple of less formal posts on what we got up to might be nice to read – a travel diary style feature if you will. What do you think? Would that be interesting?