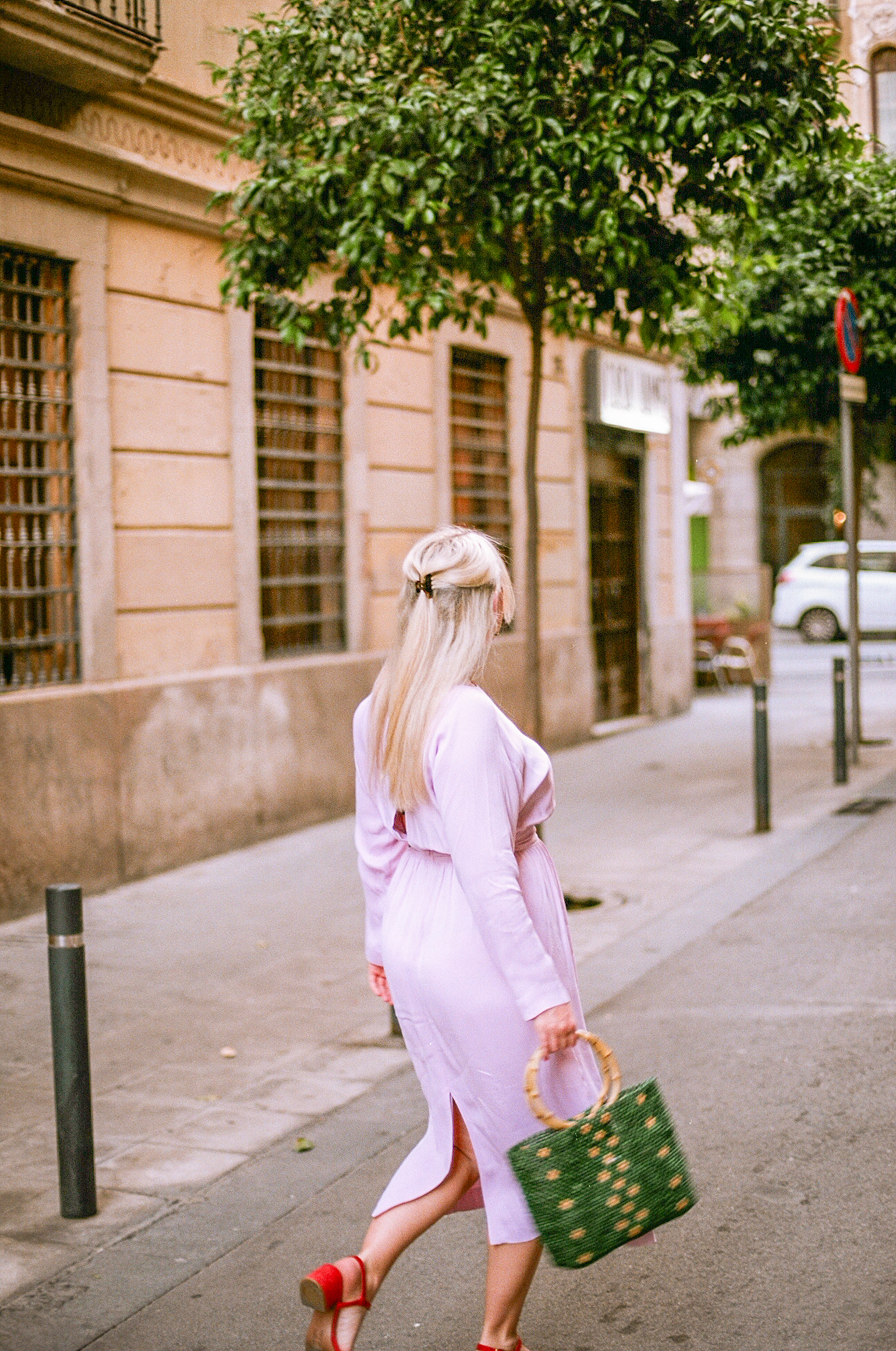 ---
POSTCARDS FROM BARCELONA
A Mini Travel Guide From My Second Trip to Barcelona Shot on 35mm Film
---
Earlier this month, myself and some of my best pals headed to Barcelona to celebrate our friends impending marriage. It was actually my first hen do abroad, and has been one of the absolute best yet. The perfect blend of relaxing sunshine filled days chilling out together and unwinding, and of course all the fun and celebrations of a hen do. As i'm bridesmaid it was extra special and made the long weekend even more exciting.
It was my second trip to Barcelona, but both trips have been so wildly different I feel like I've experienced Barcelona in different ways. The first was much more about exploring the city and all the usual attractions and as I was younger included spontaneous 5am bed times after a night partying in Barcelonas various night clubs, something I'm purely incapable of doing now. This trip was far less about seeing the city (so sadly you'll find no tips here for exploring the cities tourist highlights) or crazy nights out, but far more about enjoying the cities restaurants and best summer activities.
We had four days in Barcelona, and everyday was something different, from beach days spent luxuriously lounging by the sea with non stop Aperol, to fun afternoons spent competing in a hen do scavenger hunt followed by a private dining tapas. I can't wait to share our itinerary with you below (and my film shots from the trip), hopefully it'll spark some restaurants to visit if you're travelling to Barcelona any time soon, or equally it might give you some hen do ideas too.
---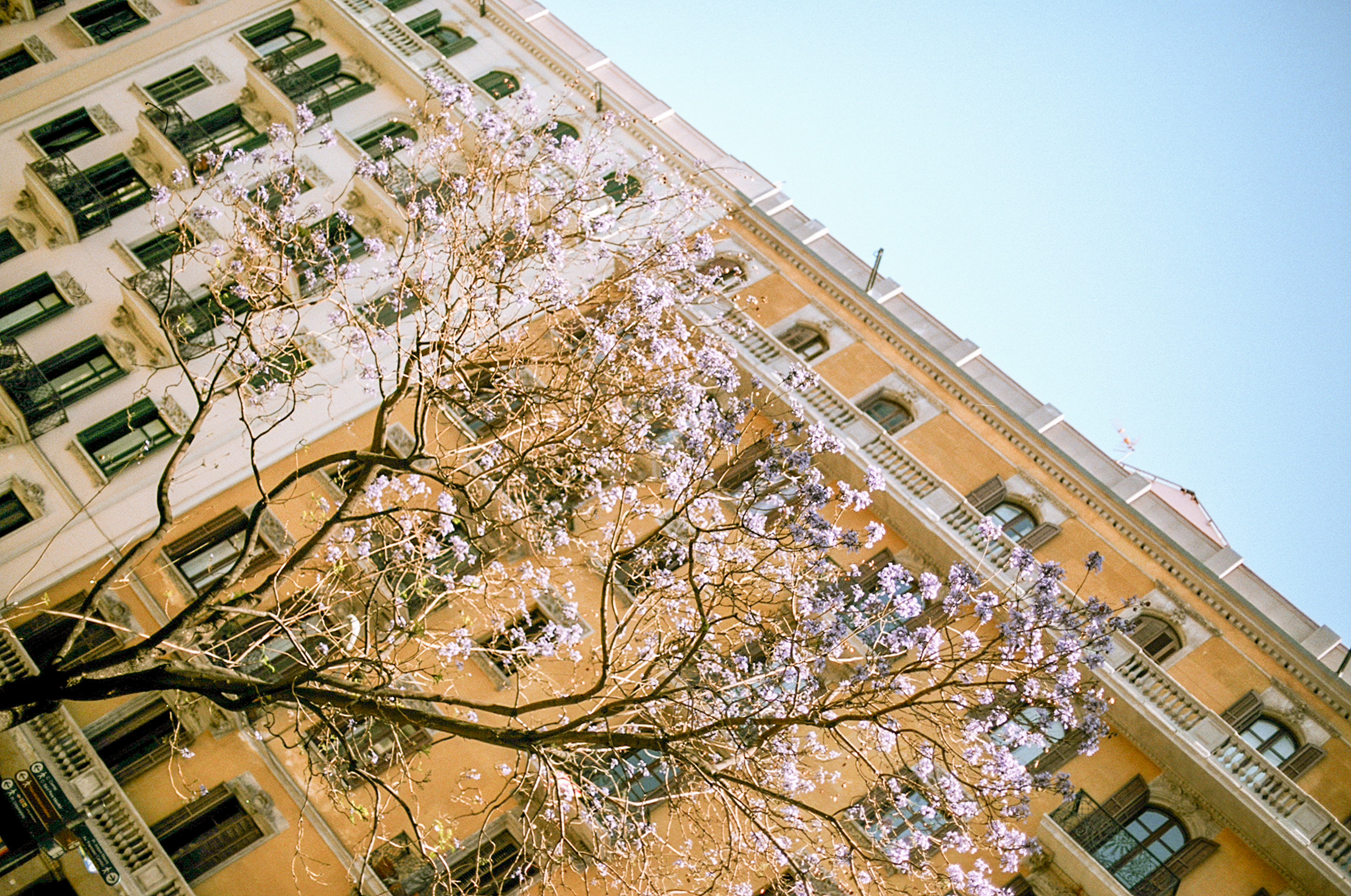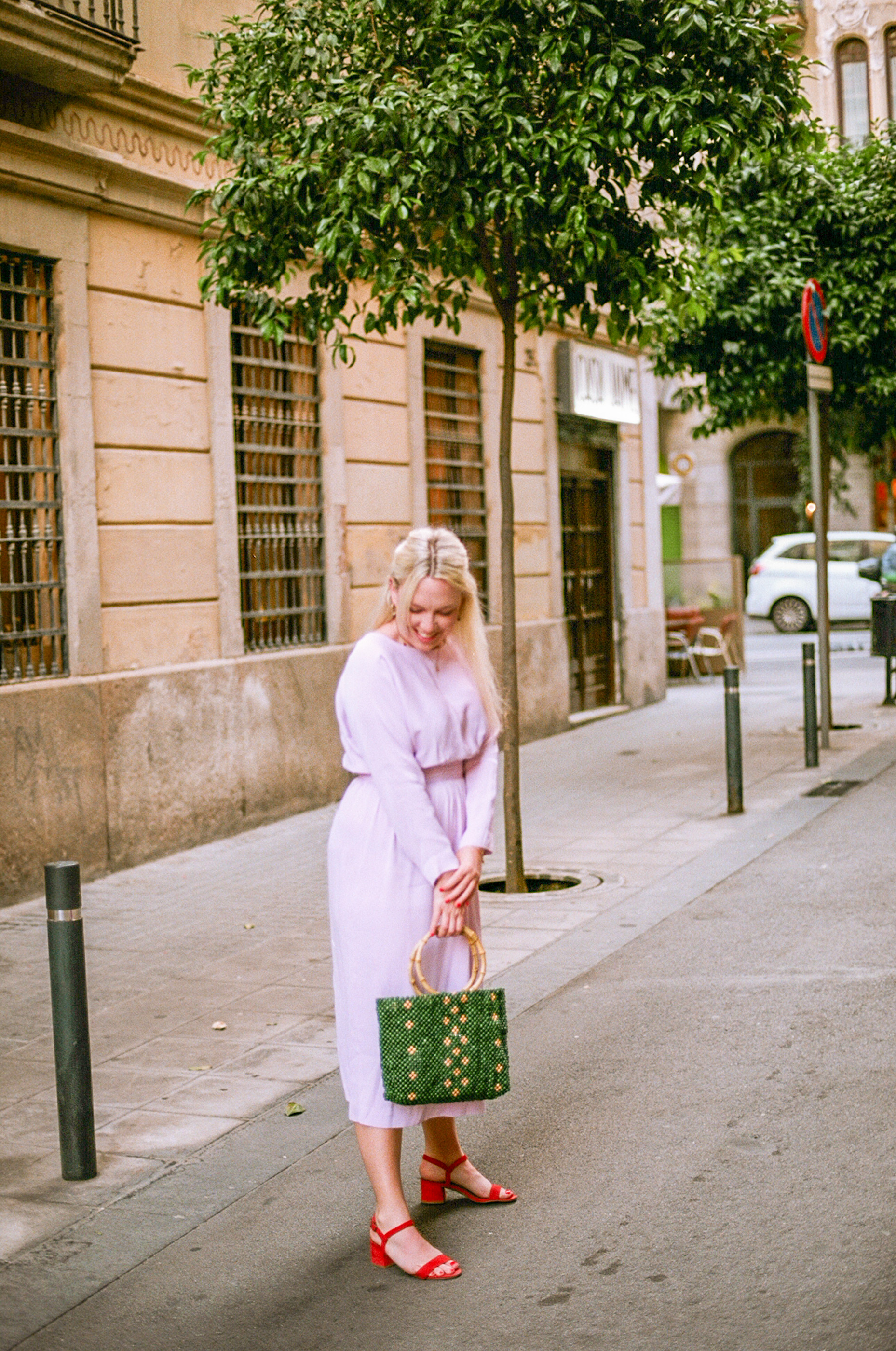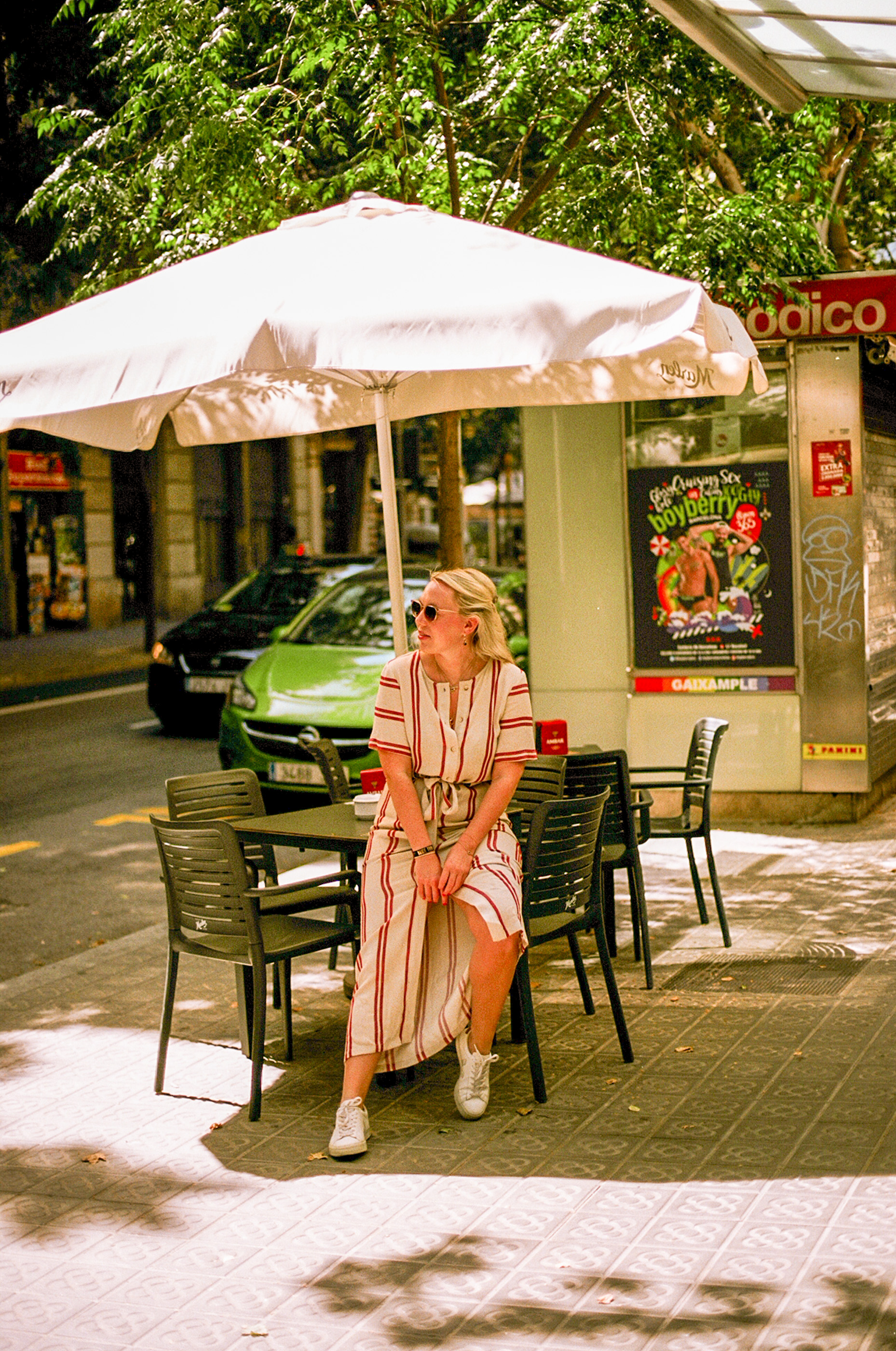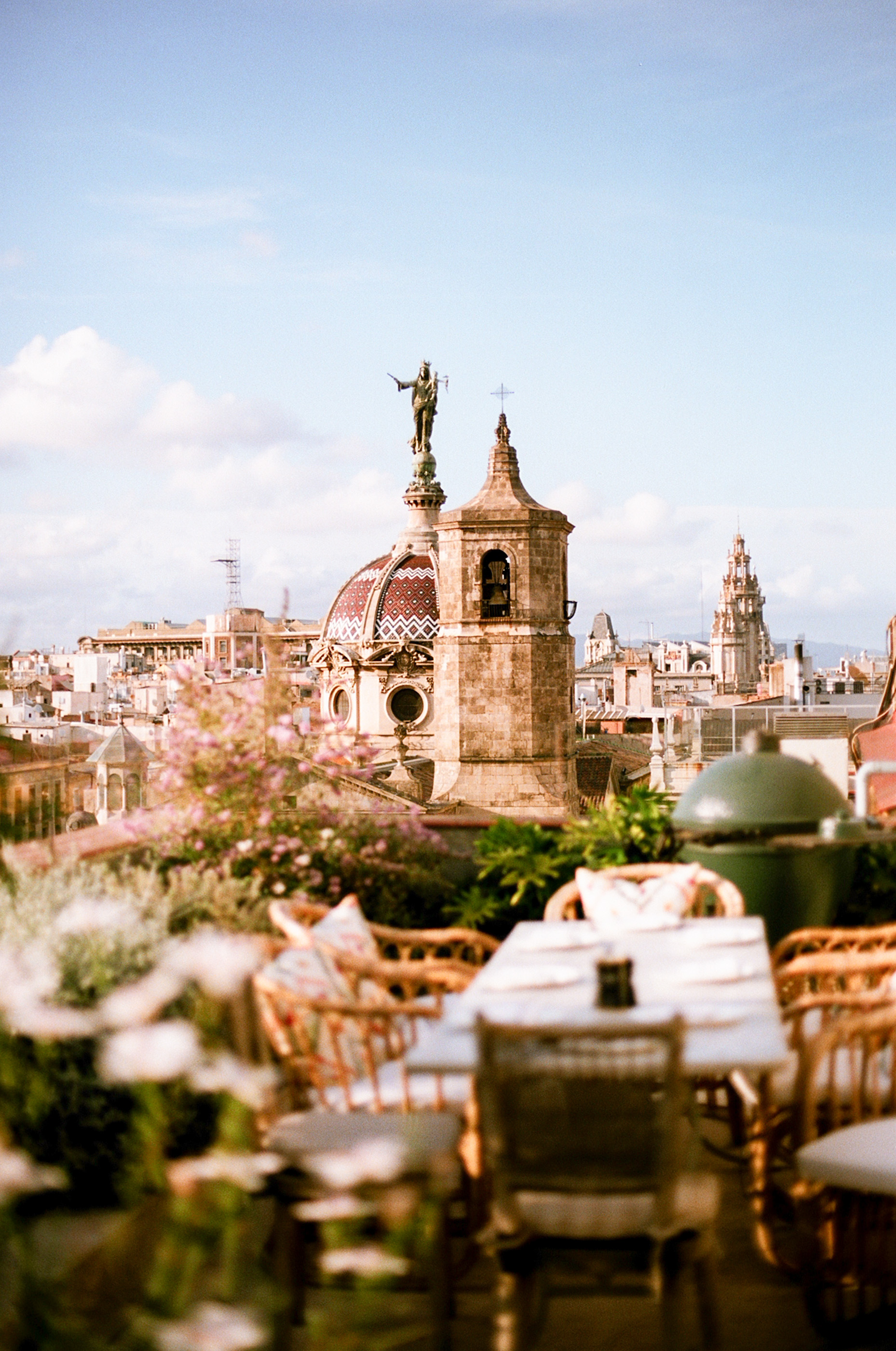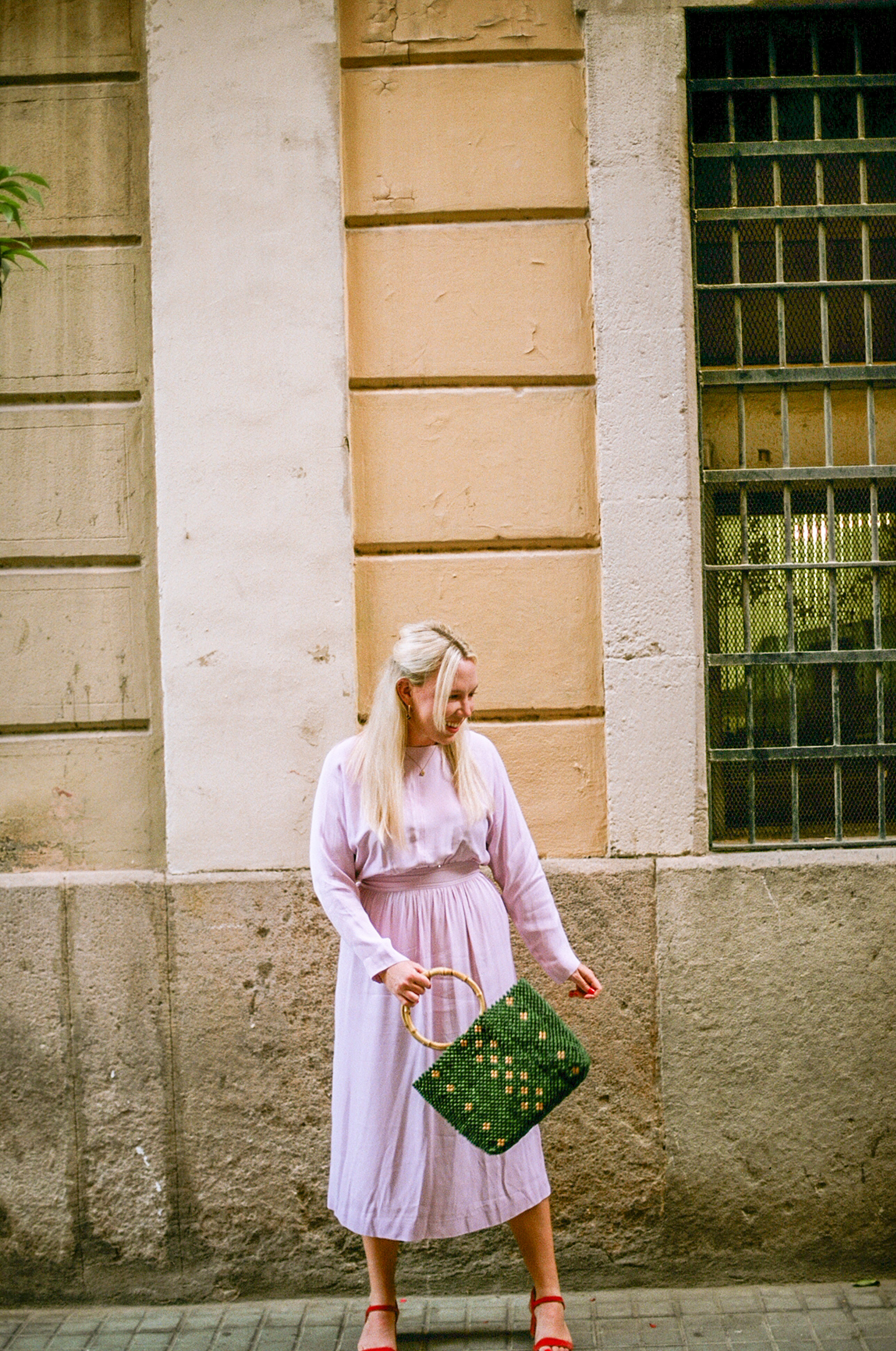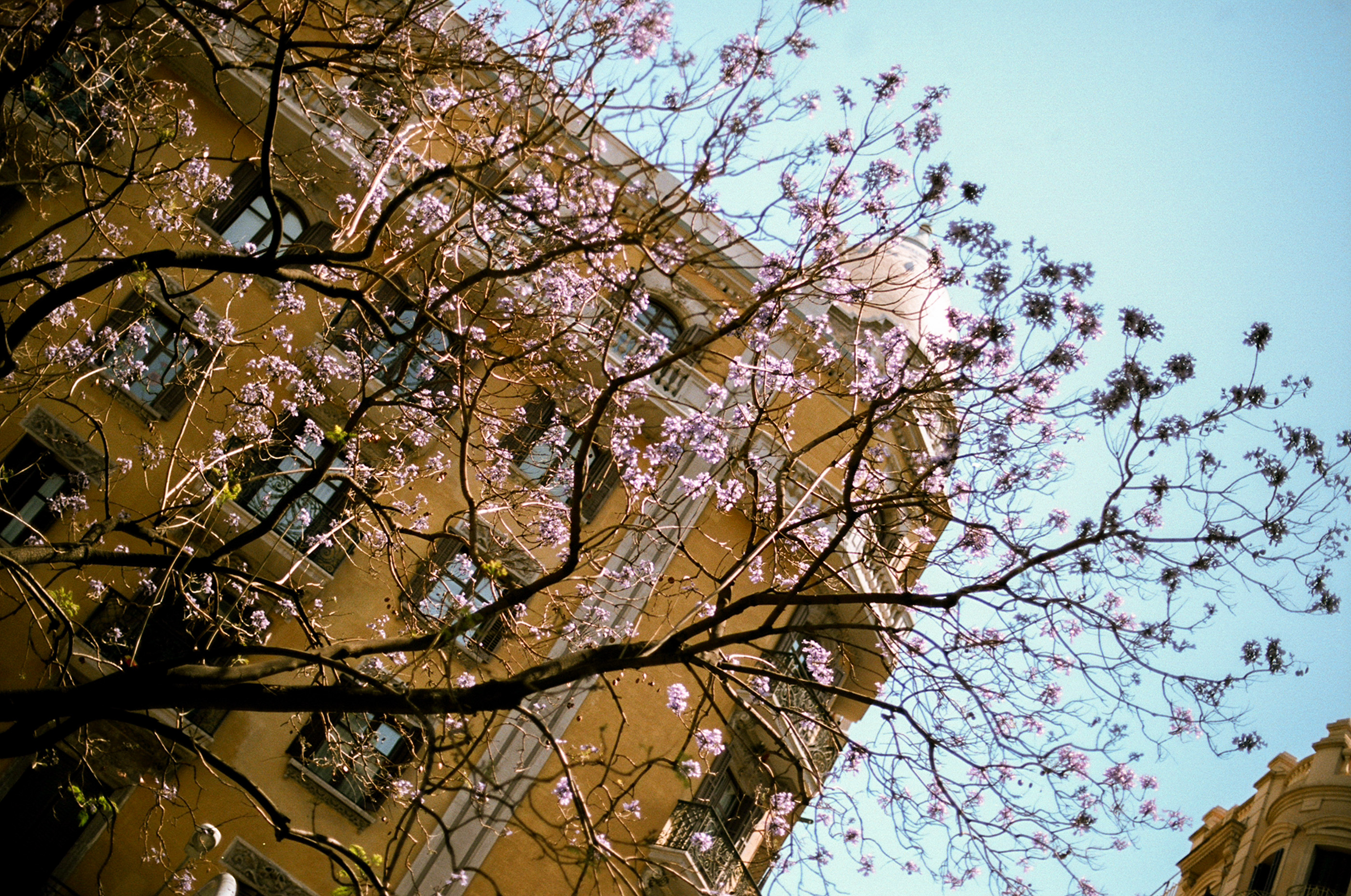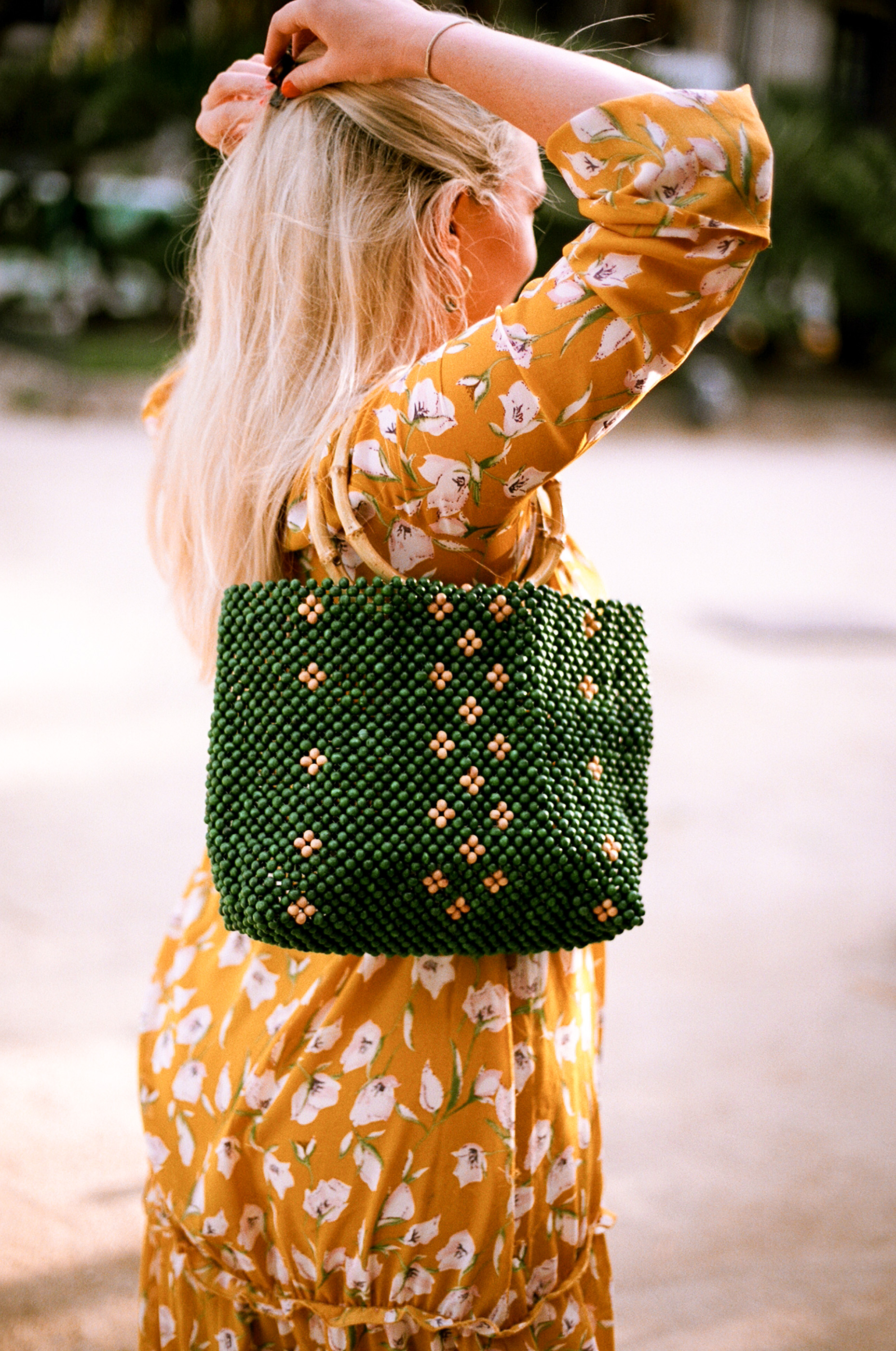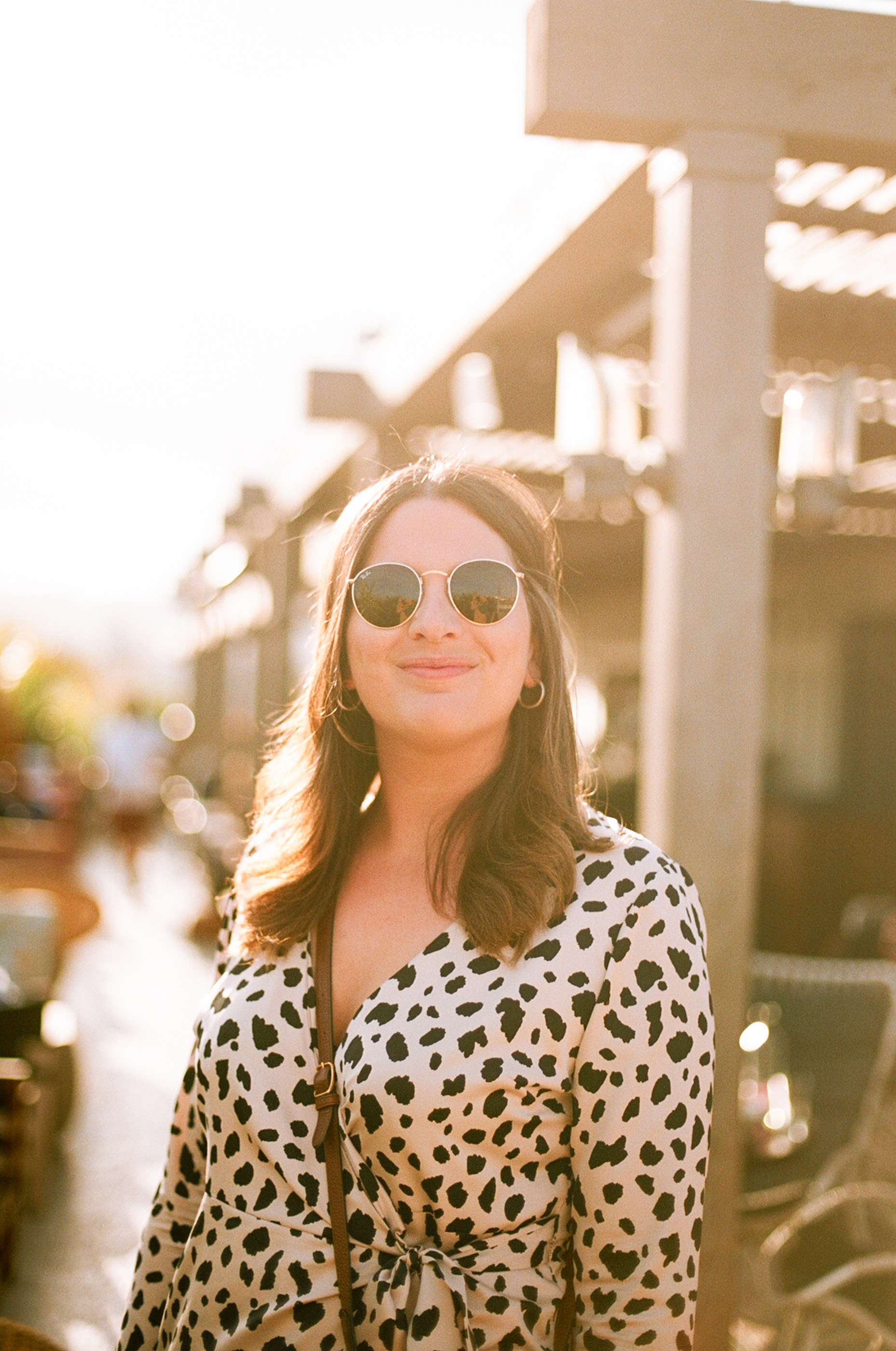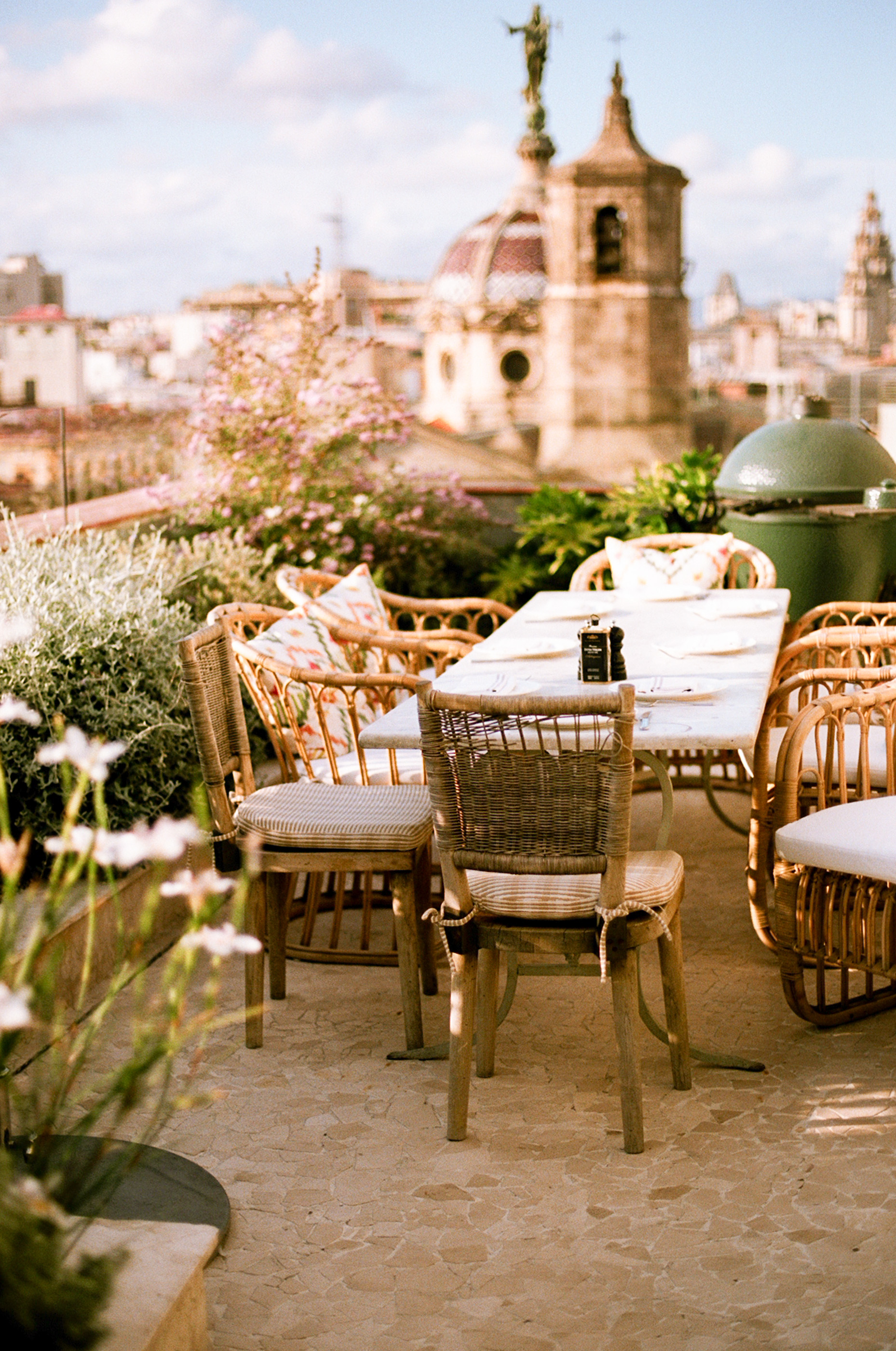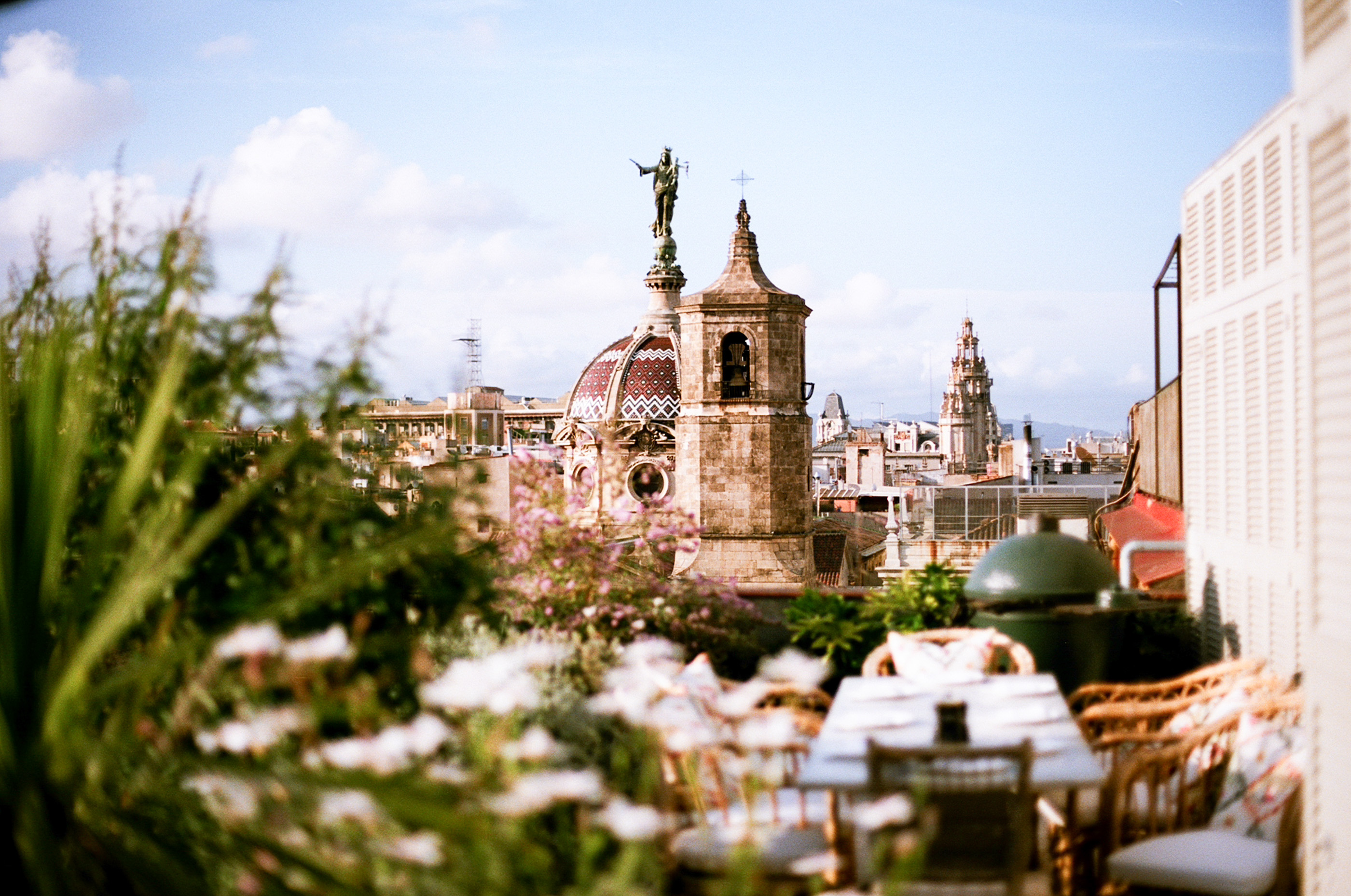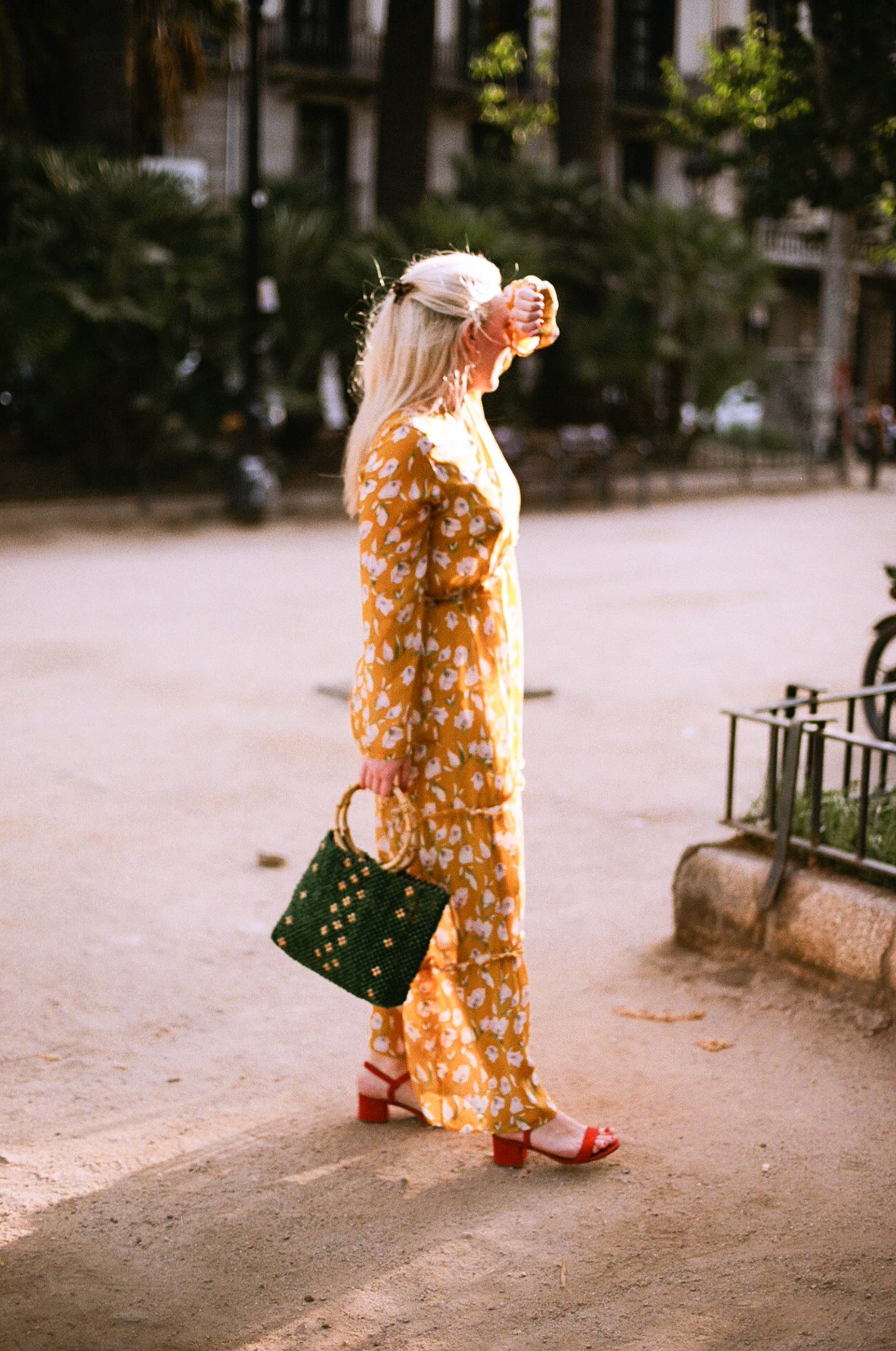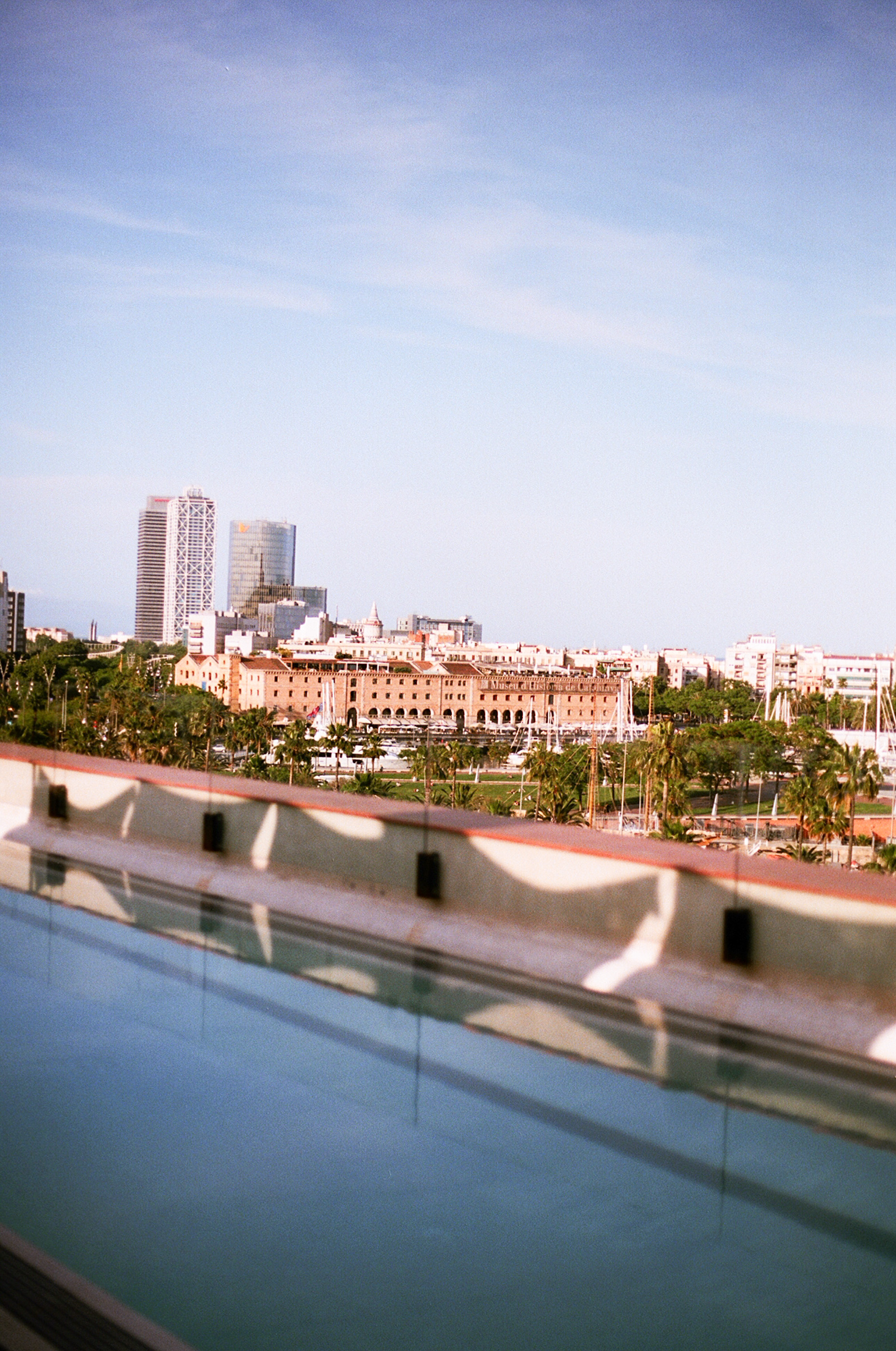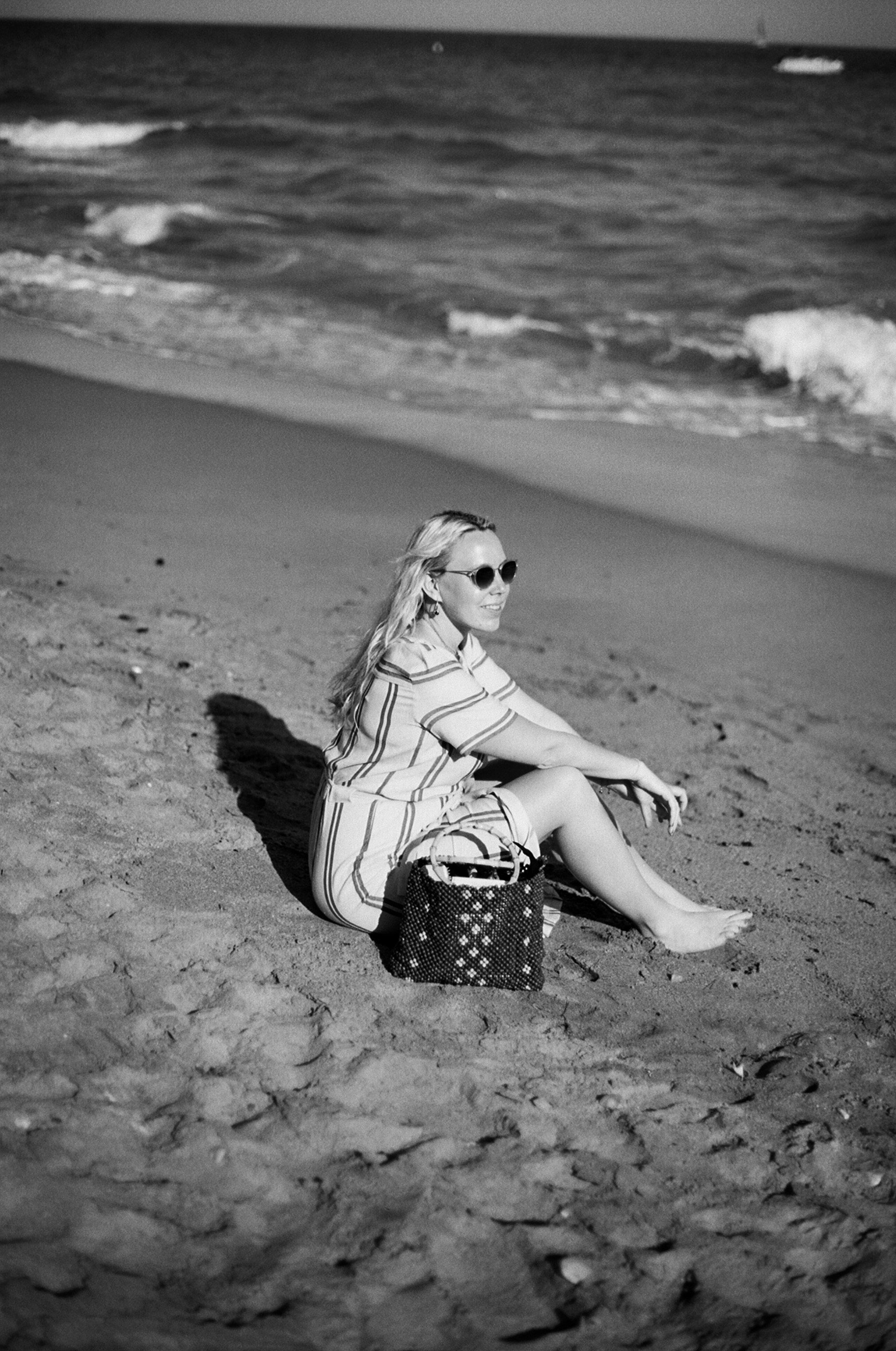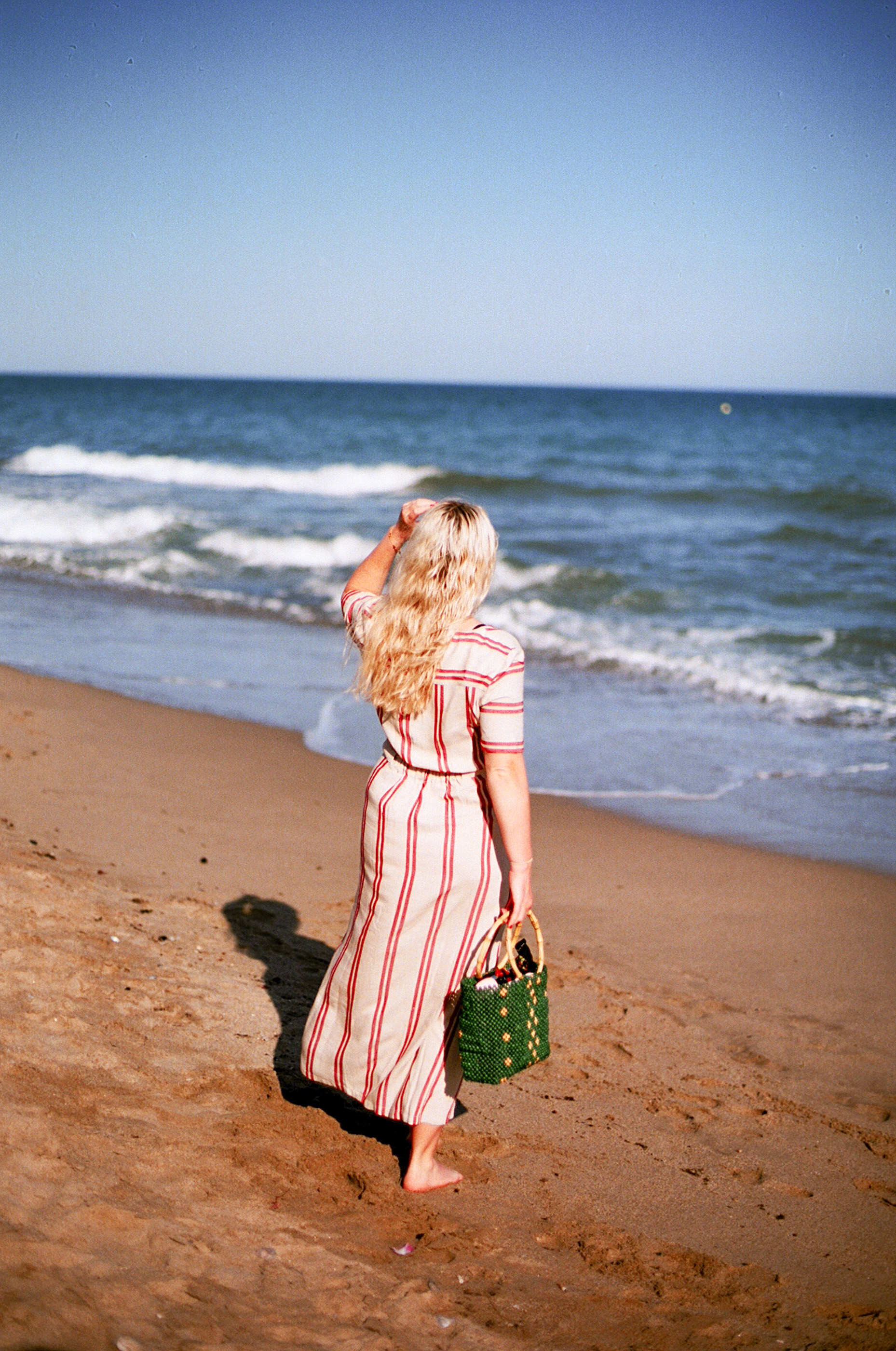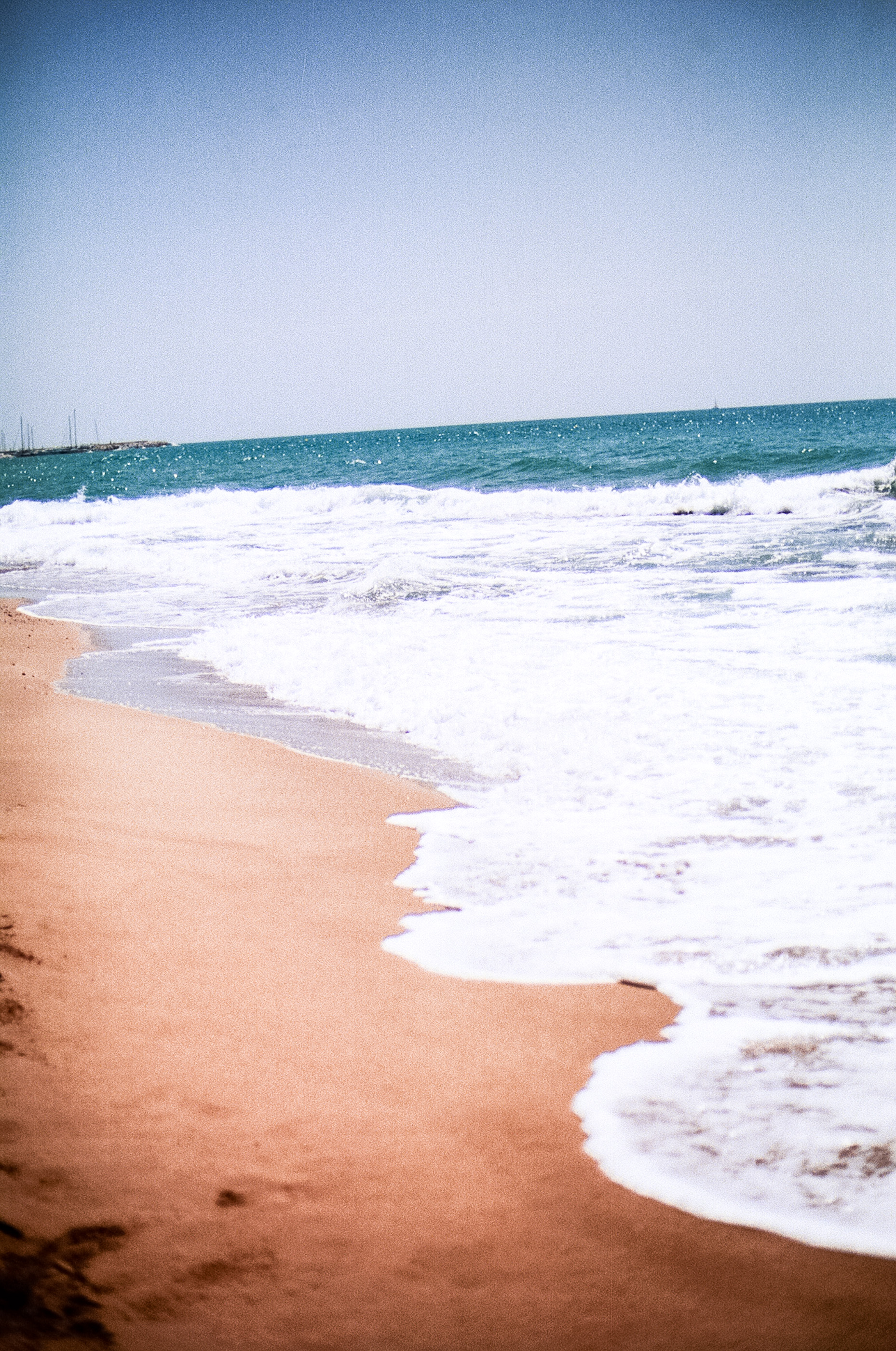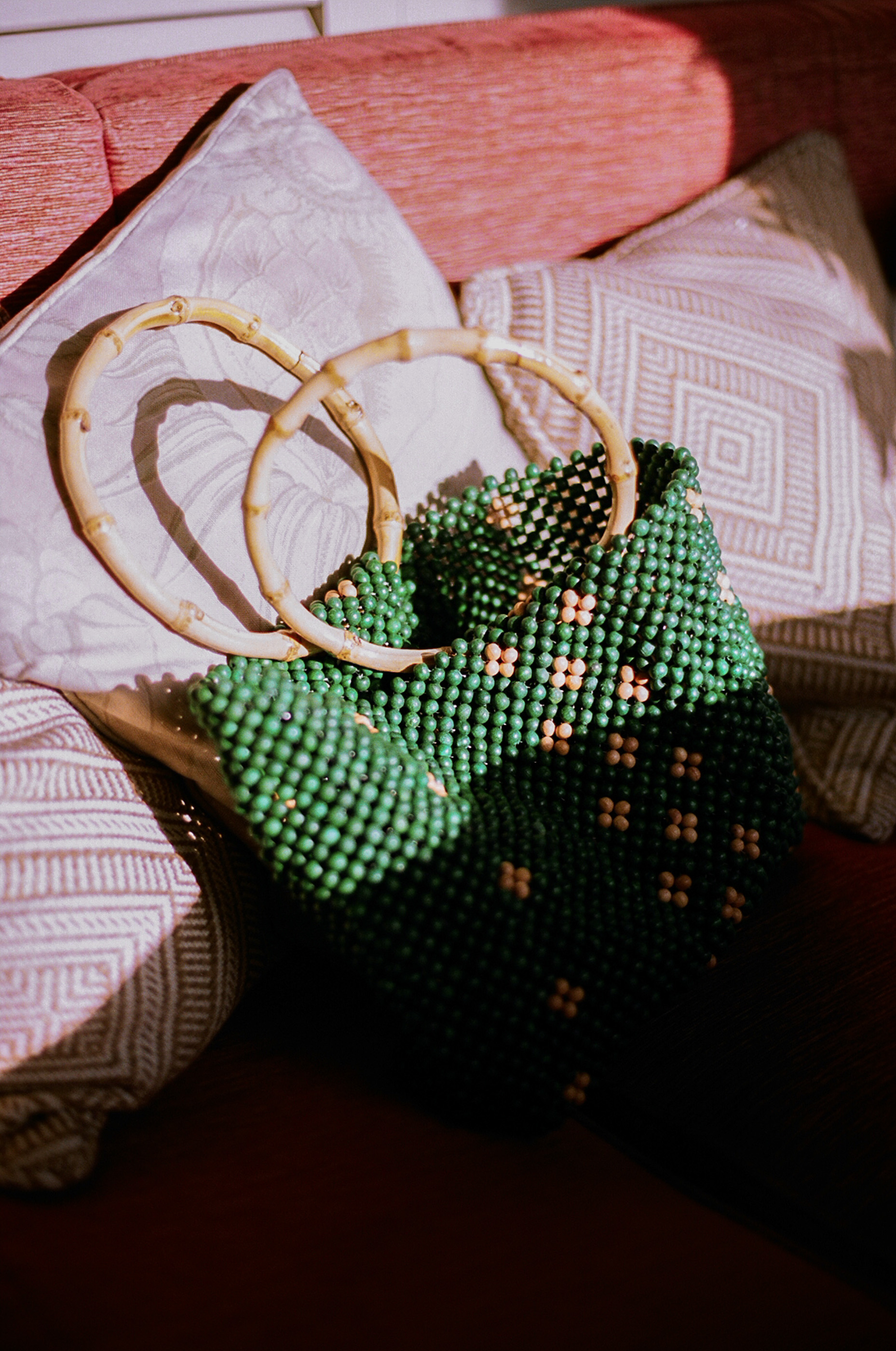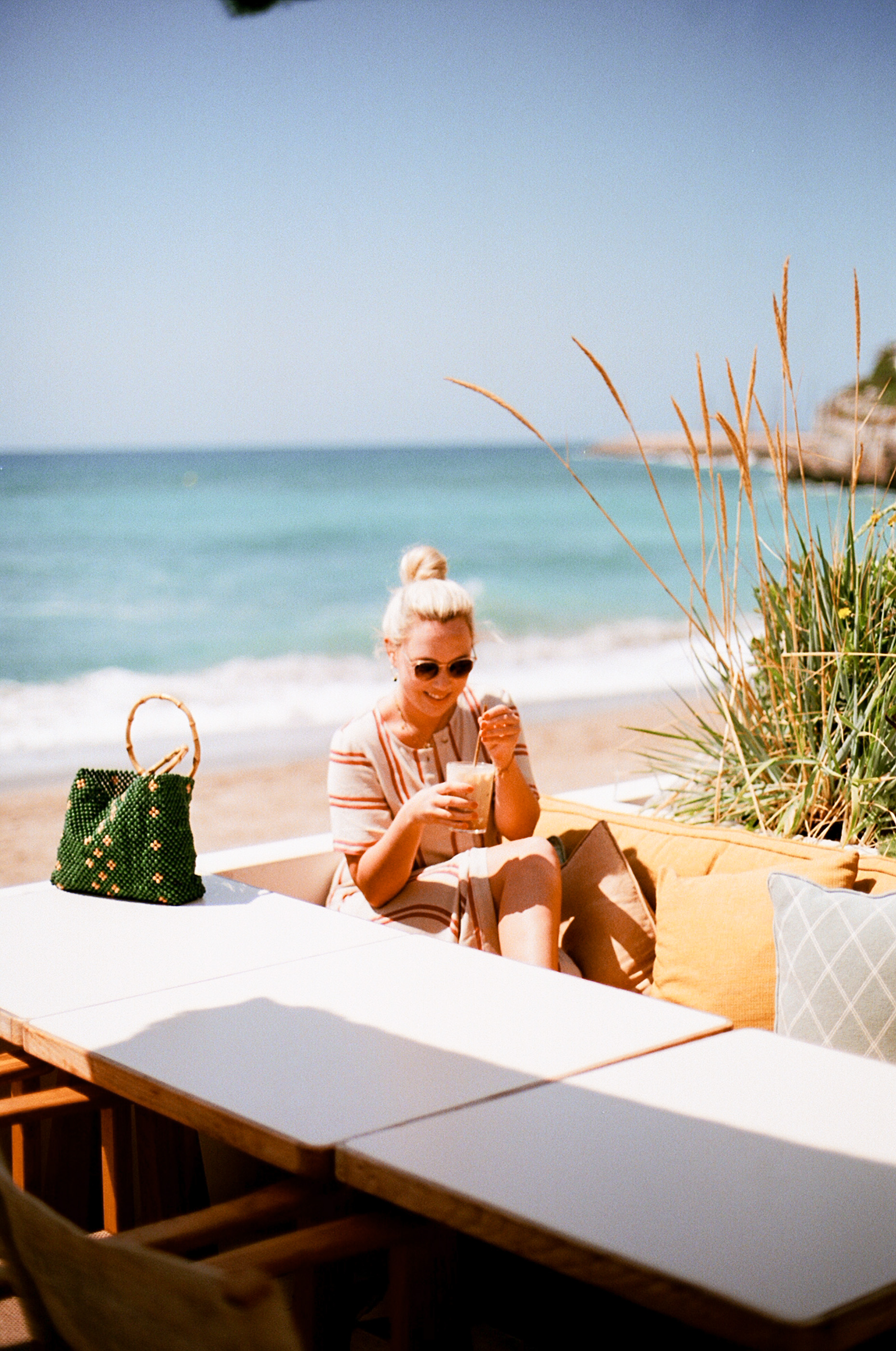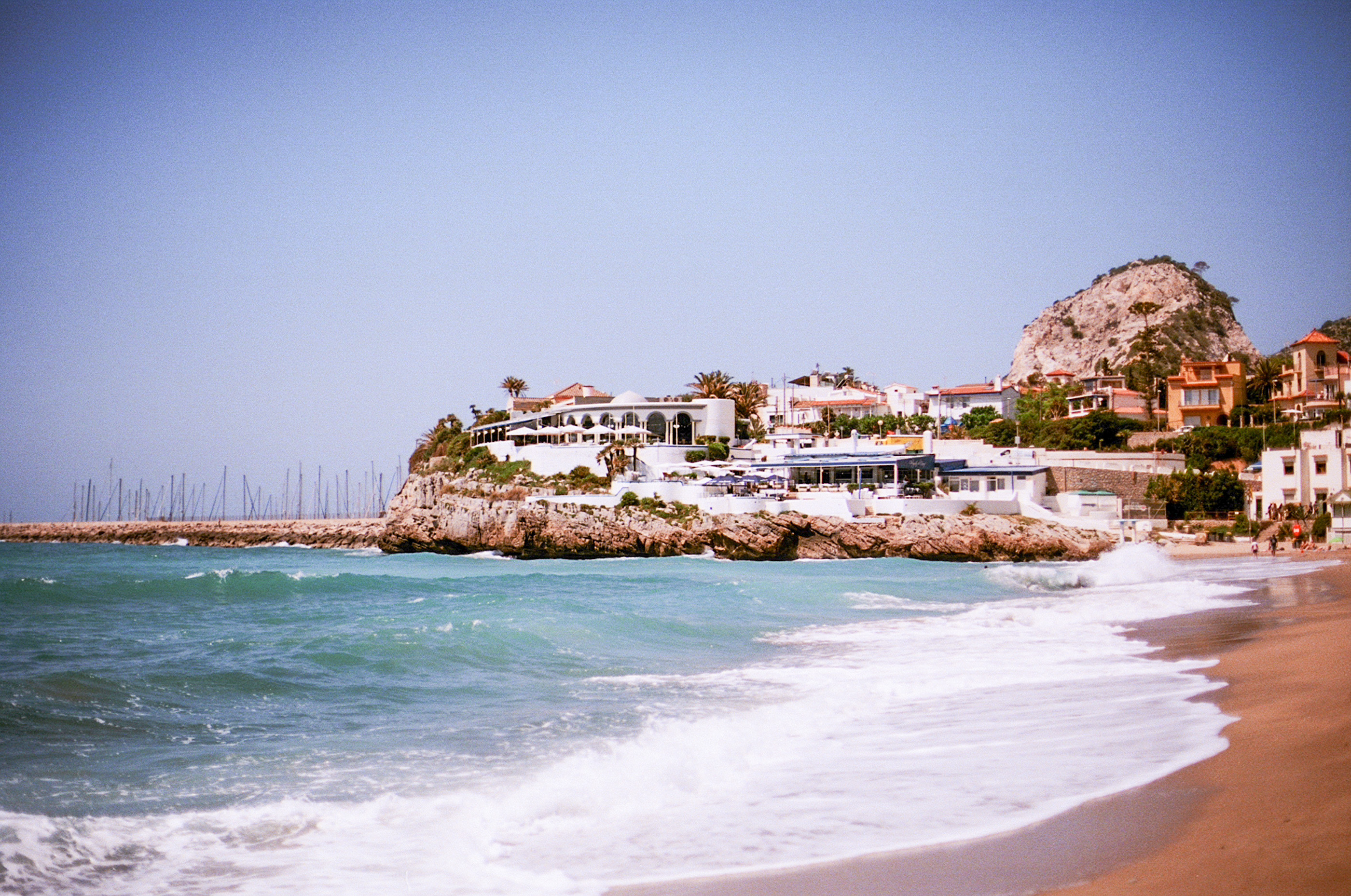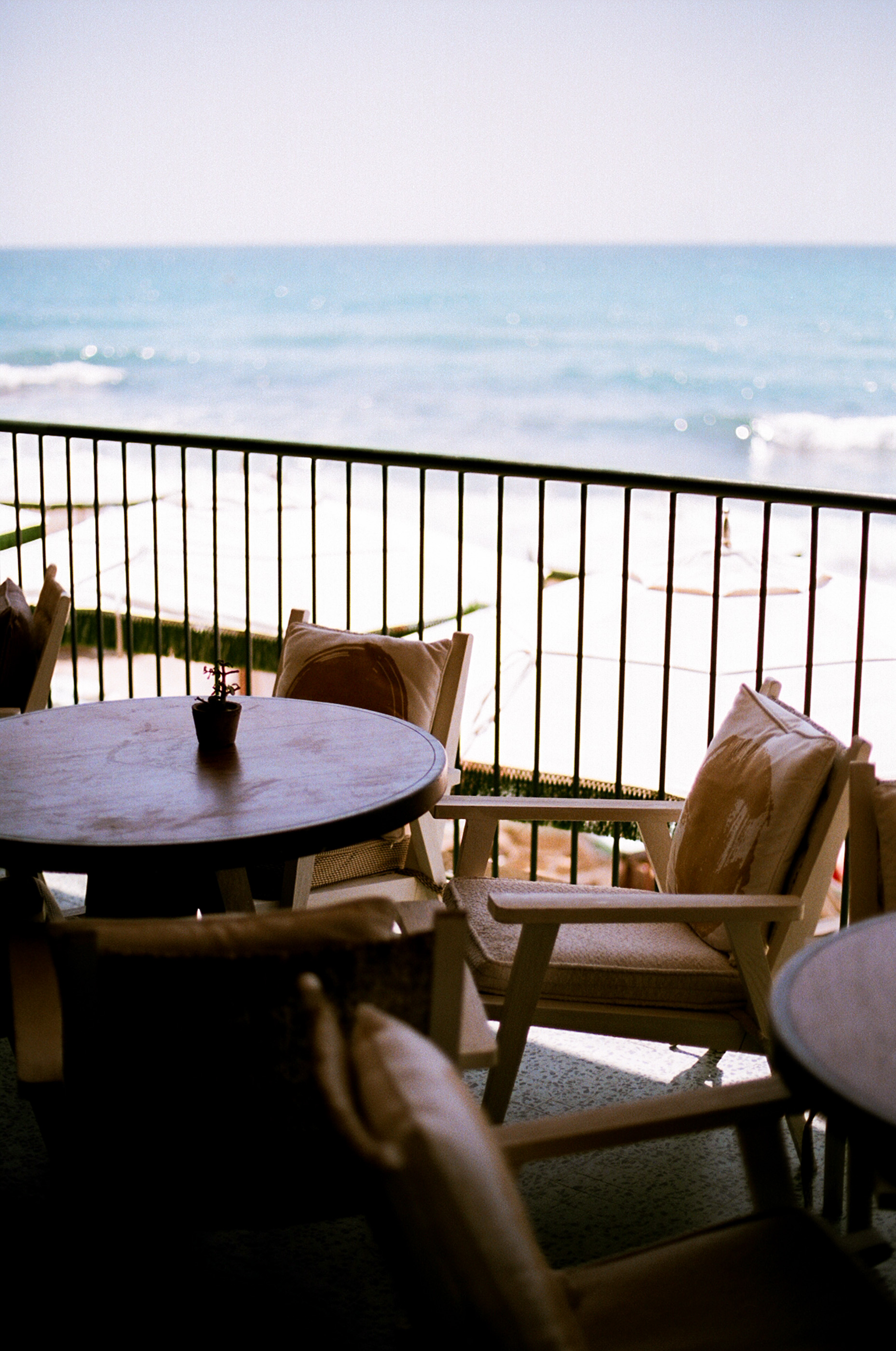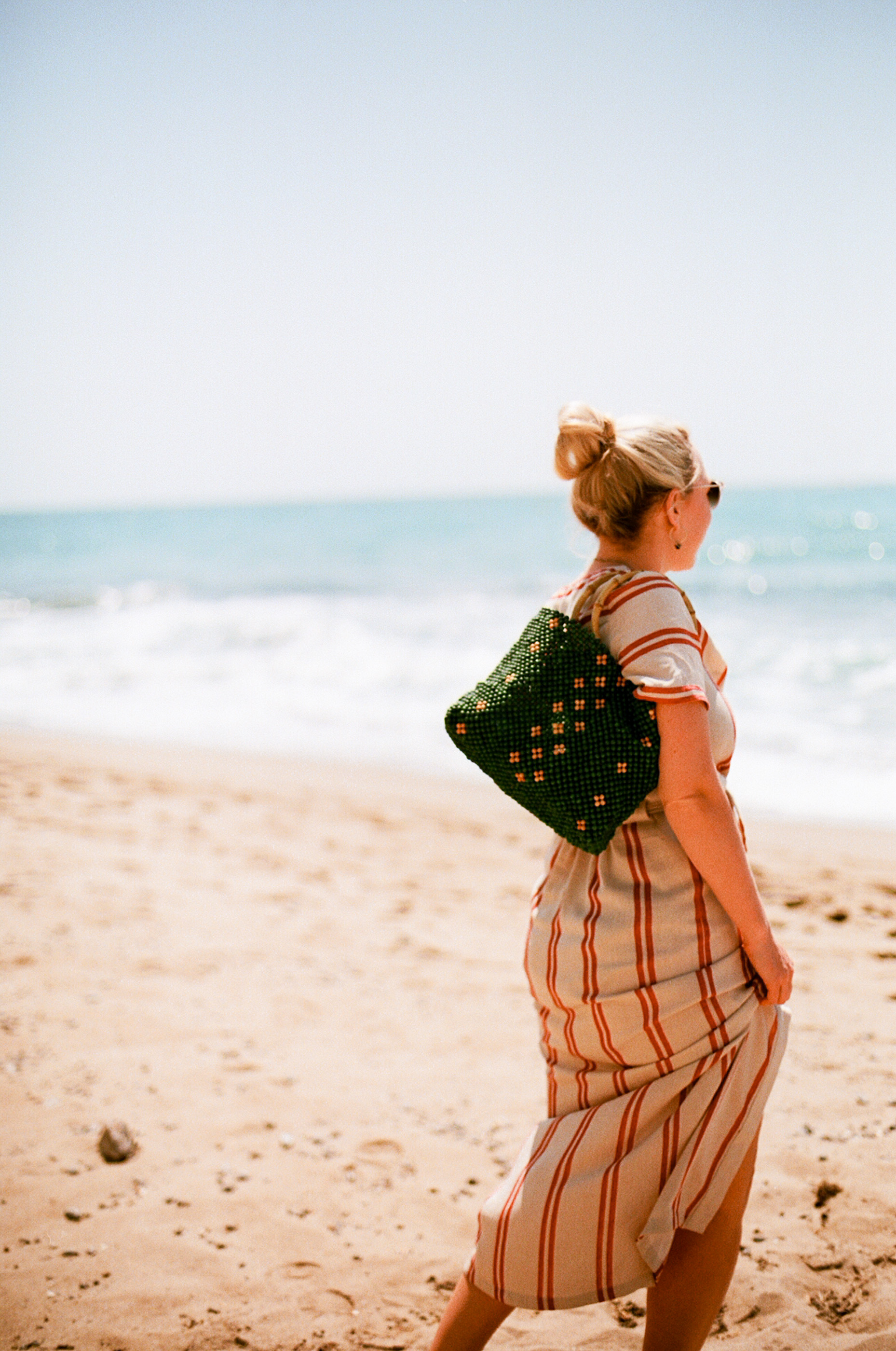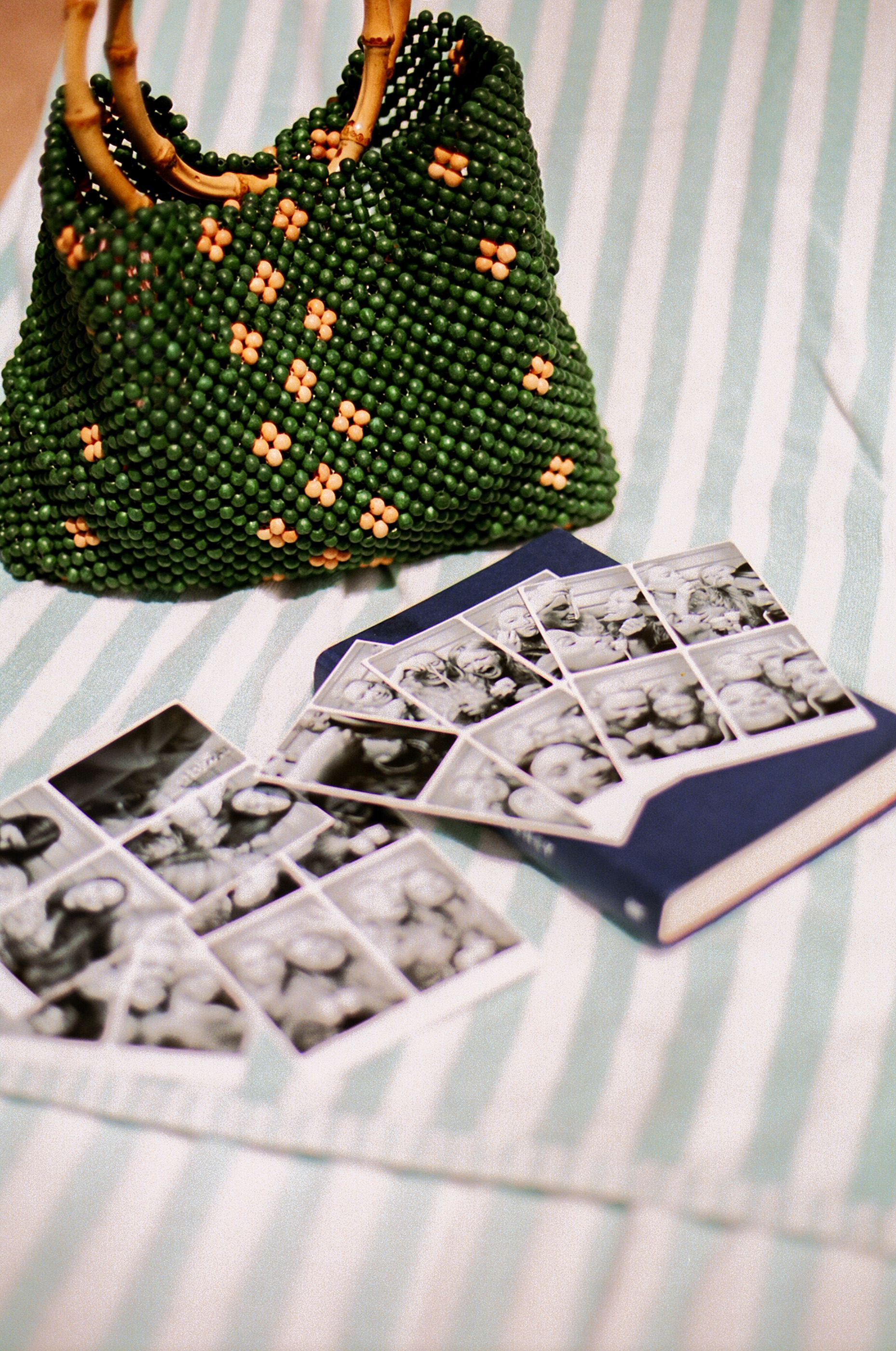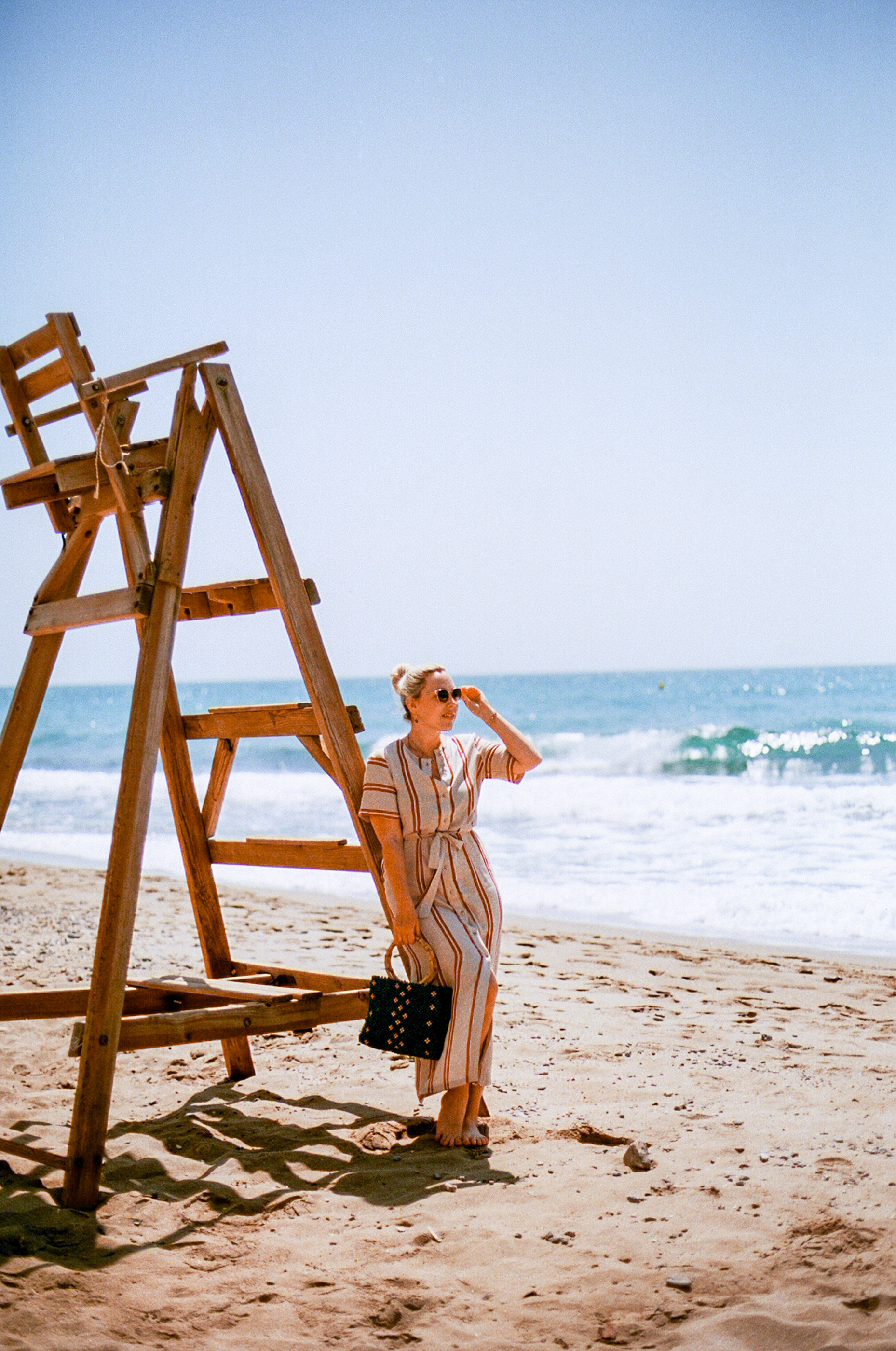 ---
The first day we arrived we spent most the morning settling into our hotel, before heading for brunch at Brunch & Cake, there's at least three in Barcelona and they came up time and time again in our research. Super instagrammable and relatively good at accommodating allergies with it's vegan friendly vibe. We actually spent ages chilling here on the first day as not everyone arrived at the same time, soaking up the excitement of arriving and discussing plans for the afternoon. Which, given the very early rise, was spent at our hotel pool relaxing before our dinner plans. We booked a table at Soho House Barcelona for dinner (there's a Cecconi's for non members), but not before some nibbles and cocktails on the rooftop to catch the sunset. It's definitely one of my favourite things about being a member, getting to explore all the various houses in the cities, and I loved the rooftop views from the Barcelona Soho House – the food was divine too.
The next day we spent the full day at Little Beach House (the second Soho House in Barcleona) which was by far one of my favourite days. As soon as we walked into the beach club after a shuttle from the city centre, my body just totally relaxed and felt full with content – the moment you walk in you're greeted with a huge glass window framing the oceans waves crashing down just like a piece of art work. Literally beautiful.
We sat on the terrace and enjoyed a leisurely breakfast before hitting up our sun loungers for a full day of chill (and non stop aperol delivery). We decided to take a late lunch on the beach so as to maximise our time there, and definitely felt sad to leave at 7pm when we headed back into the city to greet the remaining hens!
Saturday was our proper hen day, with the morning starting with paddle boarding down on the beach (we did it with SUP paddle boarding). Such a fun way to start the day and surprisingly relaxing – I can totally imagine starting my day this way everyday if I lived by the sea. There was a cute coffee shop right next to the paddle boarding place (Moloka'i SUP centre) where we got to grab a good coffee too. Post paddle boarding, we headed for brunch at Brunch & Cake again (but this time the one by the sea front) before taking a long stroll back to the hotel through the Gothic Quarter.
That afternoon we did a really fun scavenger hunt (highly recommend it for a hen do abroad, it was great fun and naturally very silly), before evening drinks at Casa Jamie (on Carrer del Consell de Cent) and a private dining at Santa Canterina market. We had a mezzanine room looking over the market which we decorated for the occasion (it looked so fab, and such a benefit of a private room for special occasions), with seriously delicious tapas ordered by yours truly and definitely one too many aperols (it was the drink of the trip). The food was so fresh and we tried lots of local specials all served family style for everyone to help themselves to … before table dancing and 90's RNB took over.
The final day was naturally spent nursing hangovers, indulging in much needed brunches (we went to OMA, a cute brunch spot near our hotel) and naps by the pool before everyone headed home and back to the UK.
A few other spots we researched but didn't make it to were Flax and kale, The green spot and Picnic which definitely looked worth trying out and will be saved for my next trip there … which i'm already planning as i'm desperate to go back to the Little Beach House and stay there for a couple of nights of utter sanctuary.