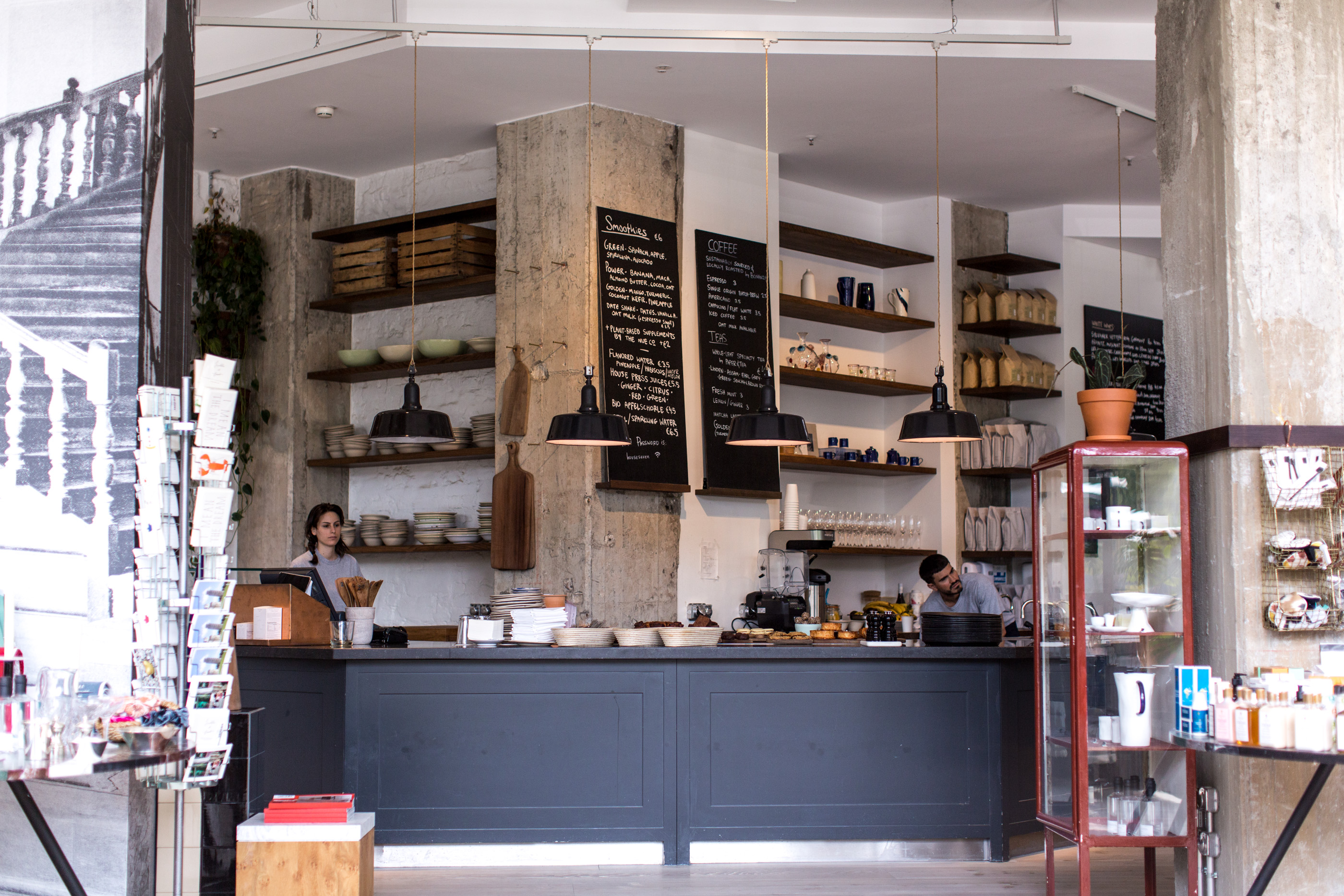 ---
A CHILLED GUIDE TO EXPLORING BERLIN
My Berlin Address Book
---
If you're looking for underground clubs and the Berlin night lifers 101, this travel guide isn't for you. I'm sure if I visited 10 years ago in my peak 'party years' it would be far more Berghain than it is bistro. That said, despite the fact my agenda for this years trip was more gourmet and chill than it might have been if I visited in my youth, it's still a city that has a ton to offer, far beyond it's infamous nightlife scene. So here is my Berlin Address book, places to see, restaurants to visit and of course areas to chill, potter around and grab a coffee.
---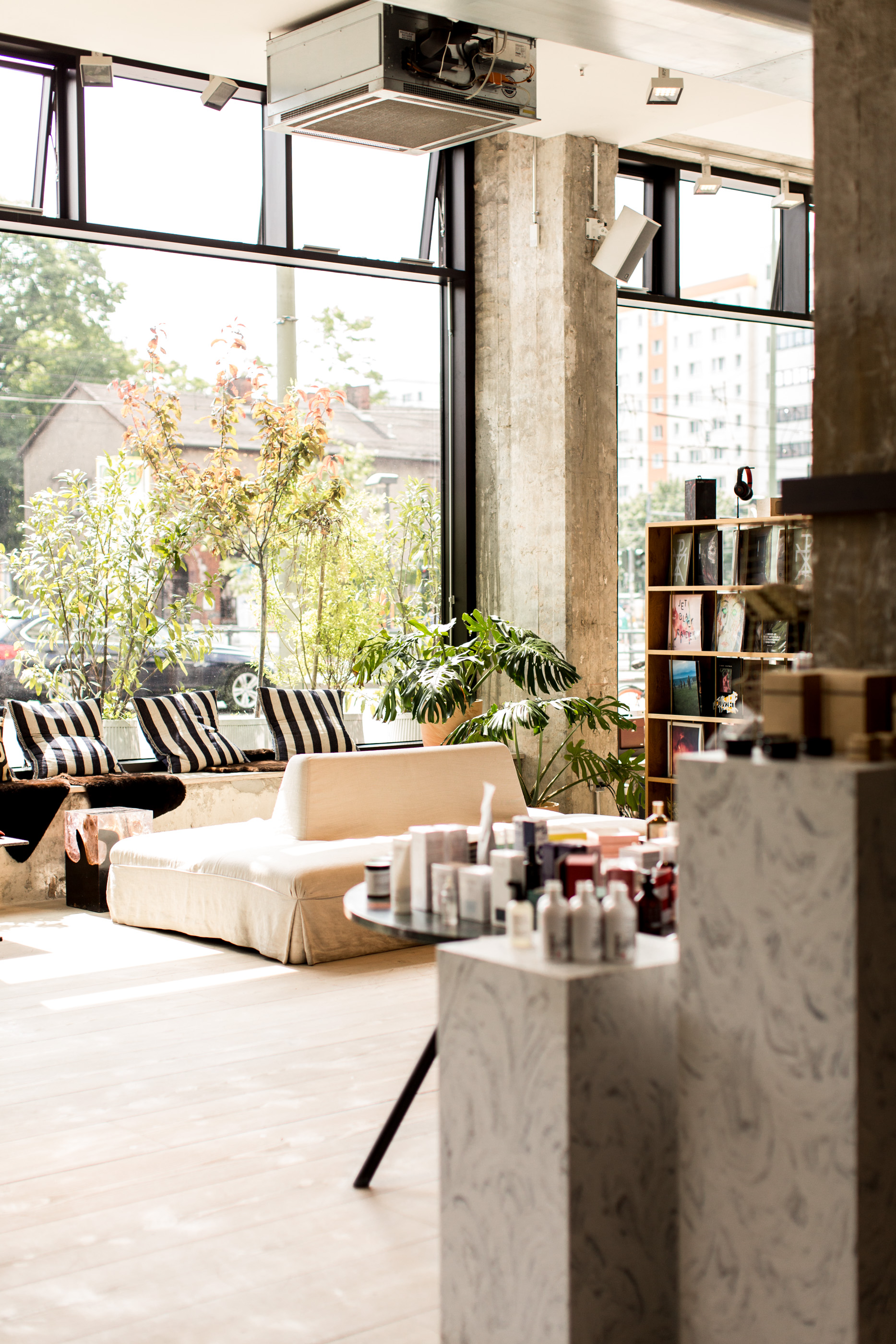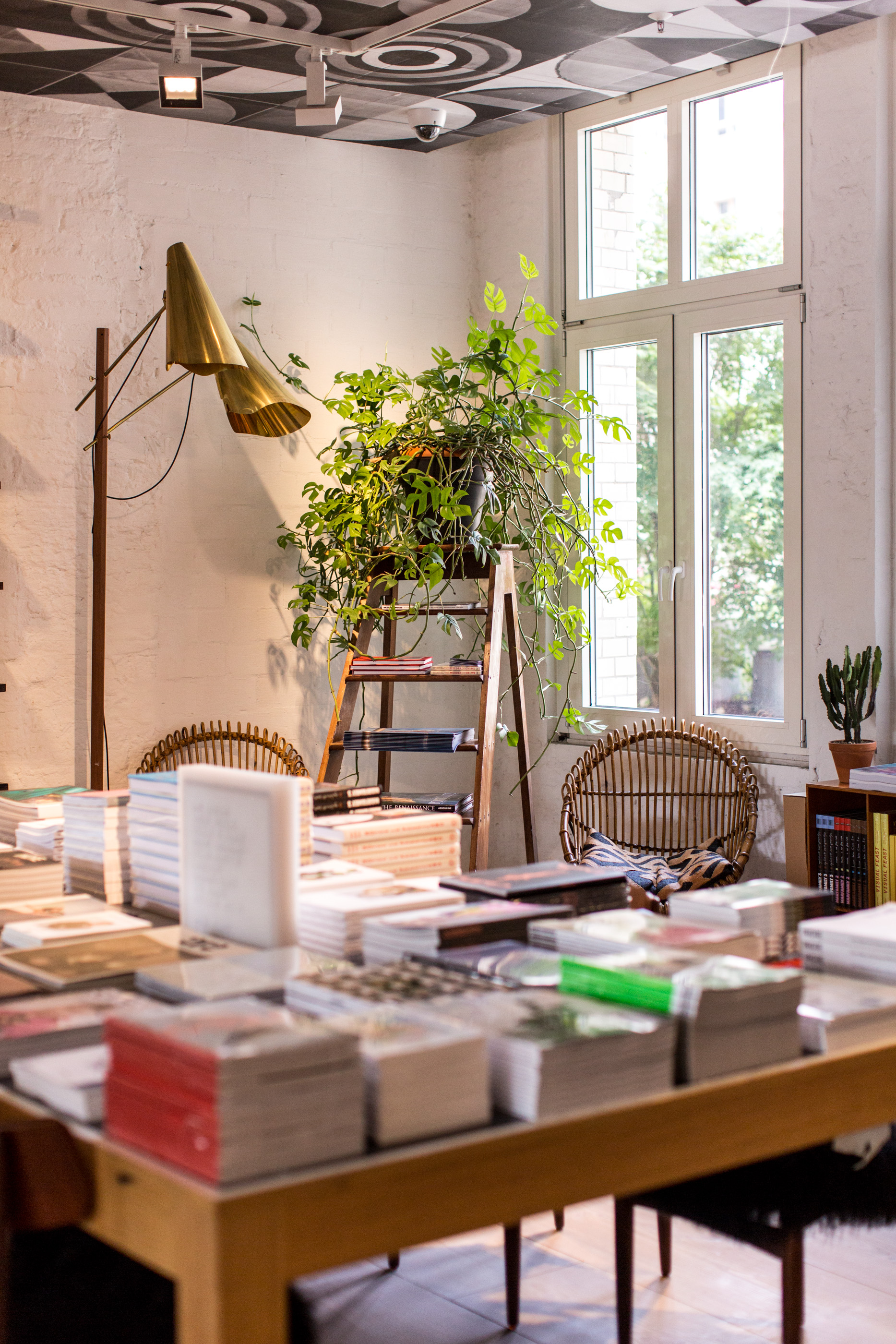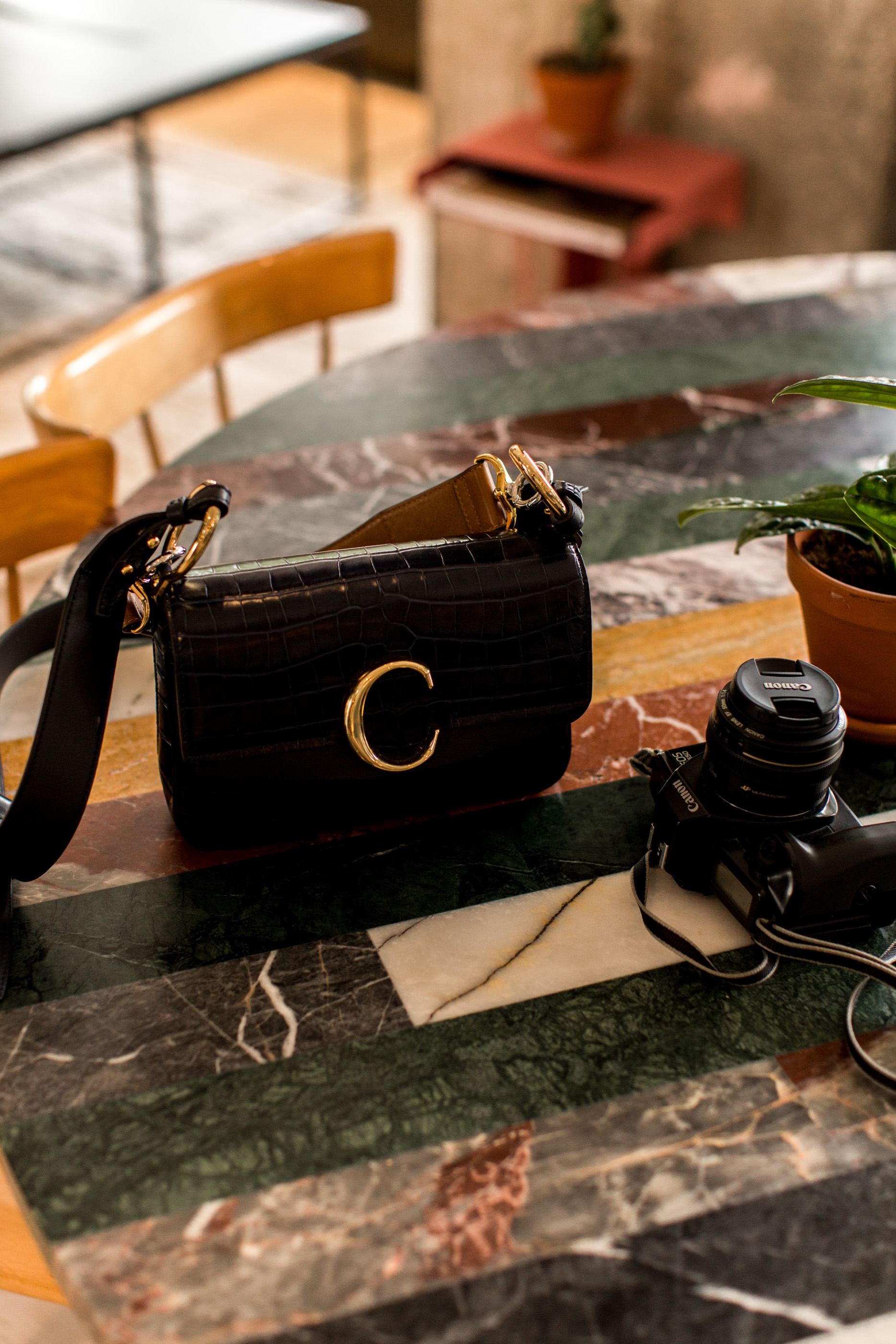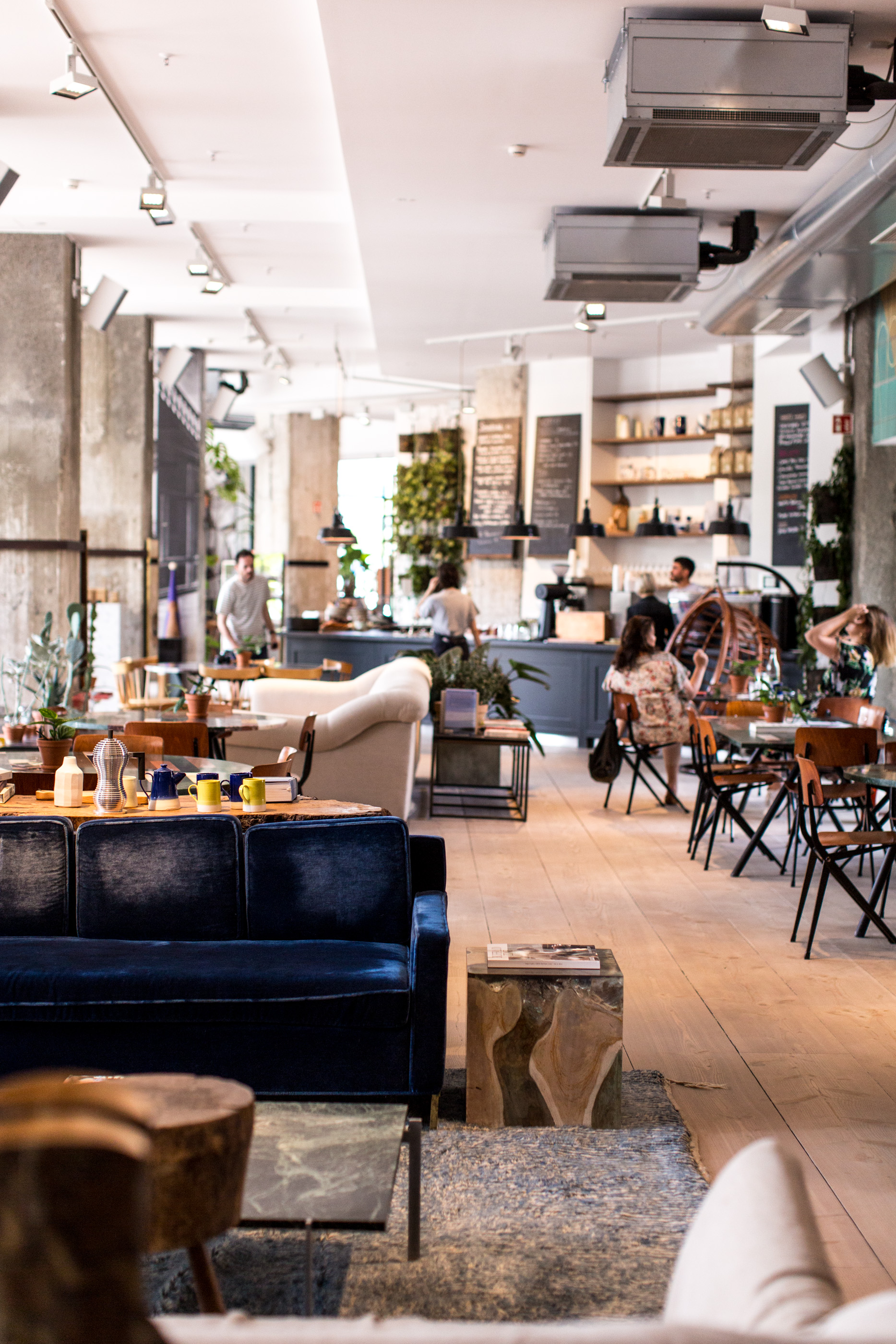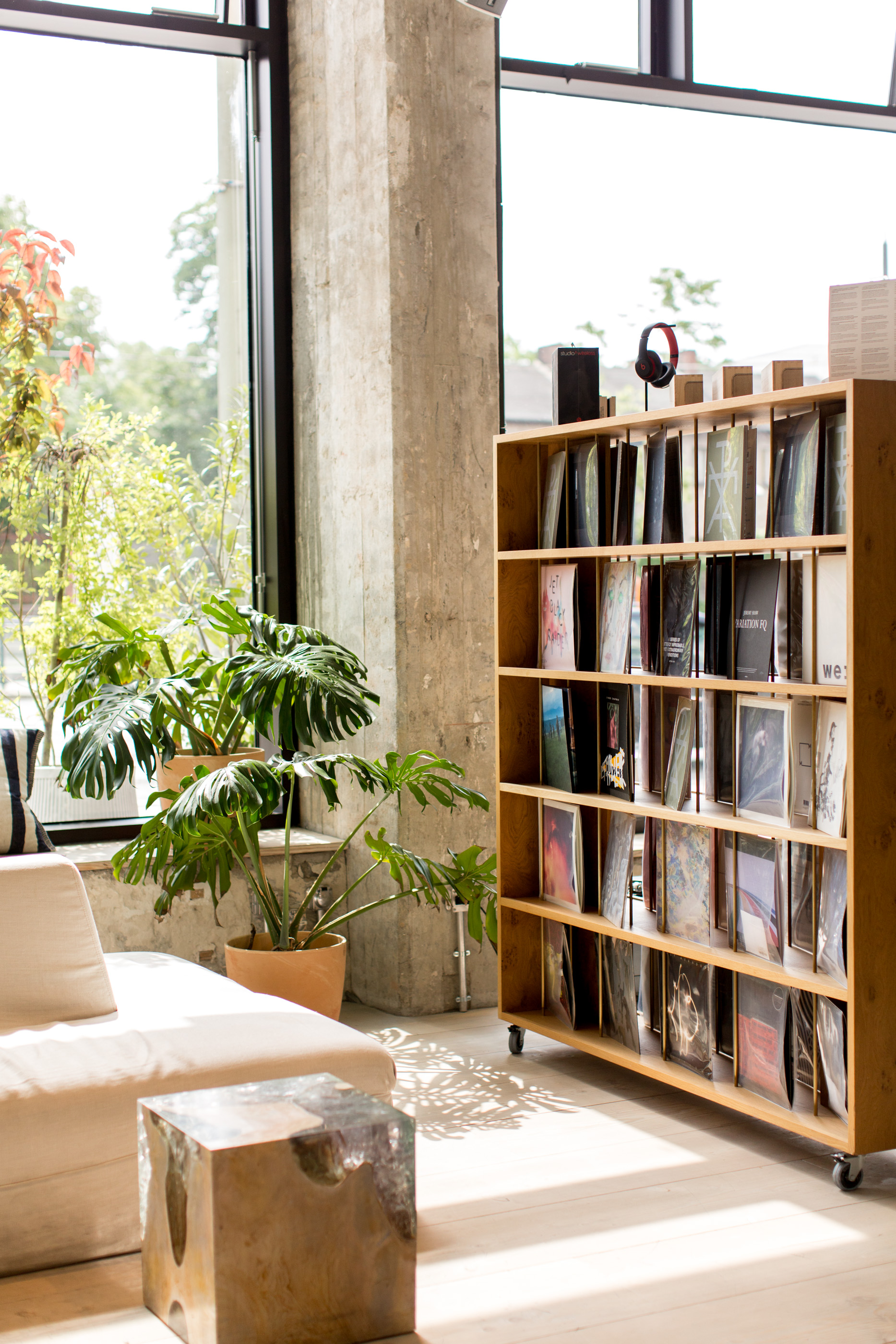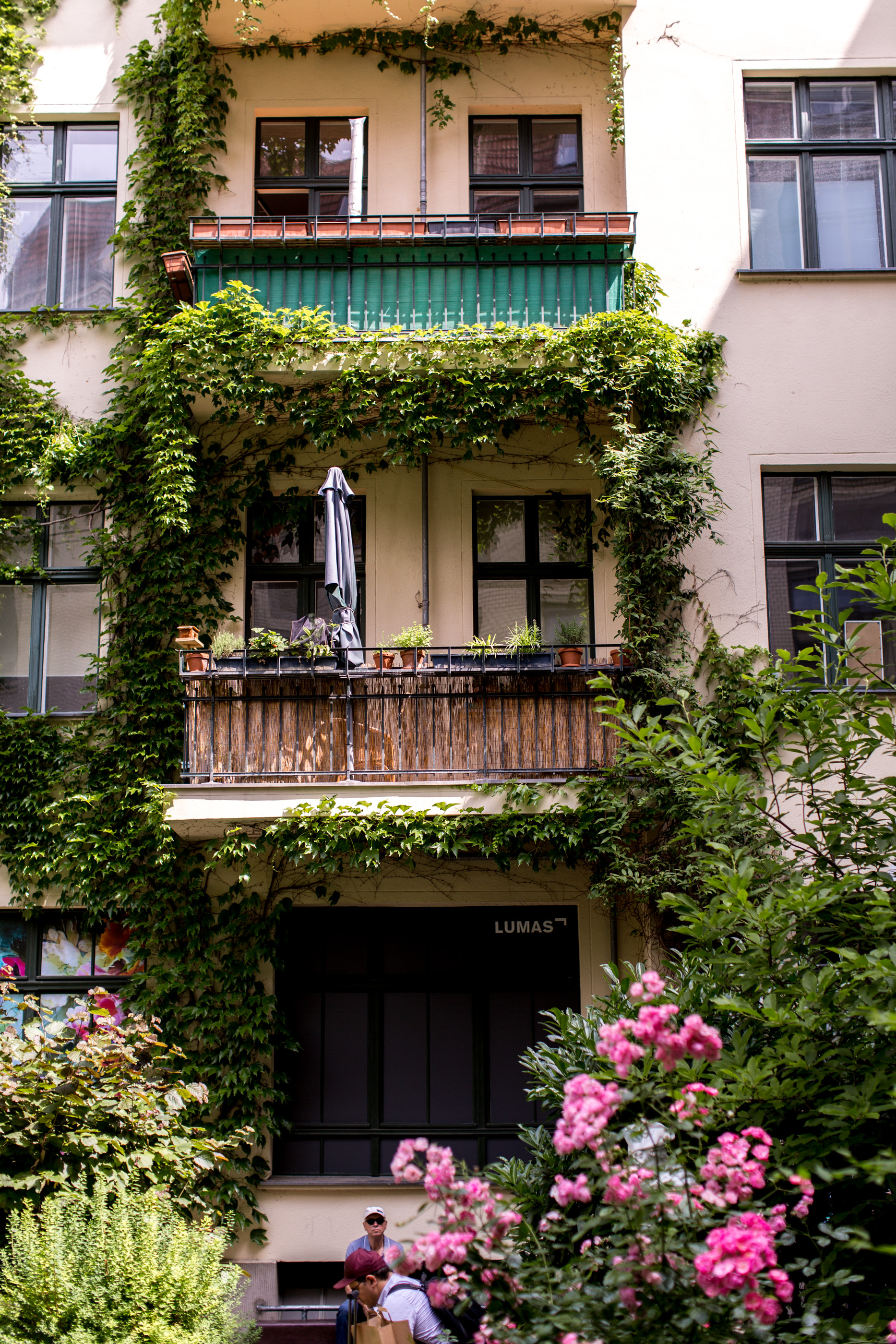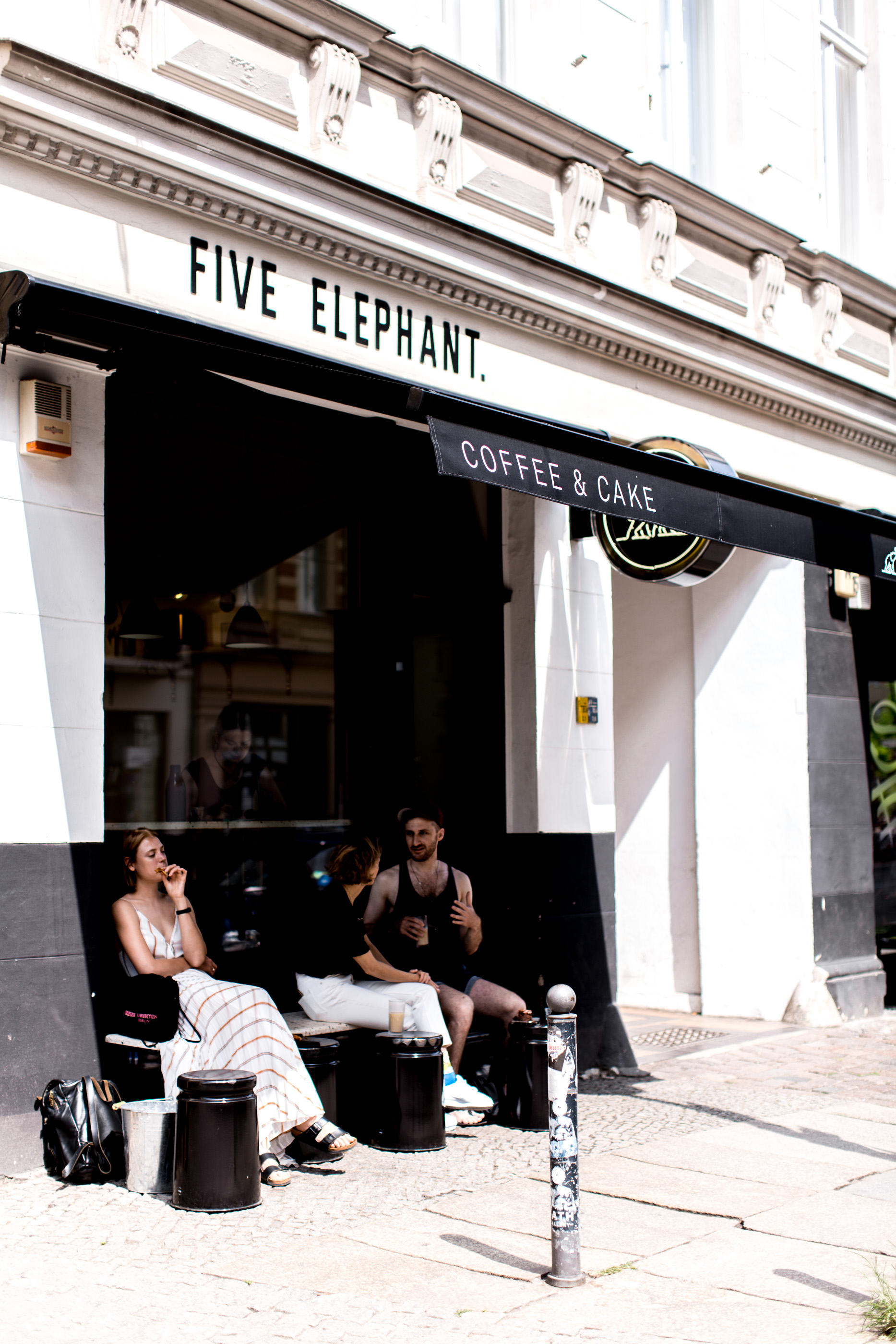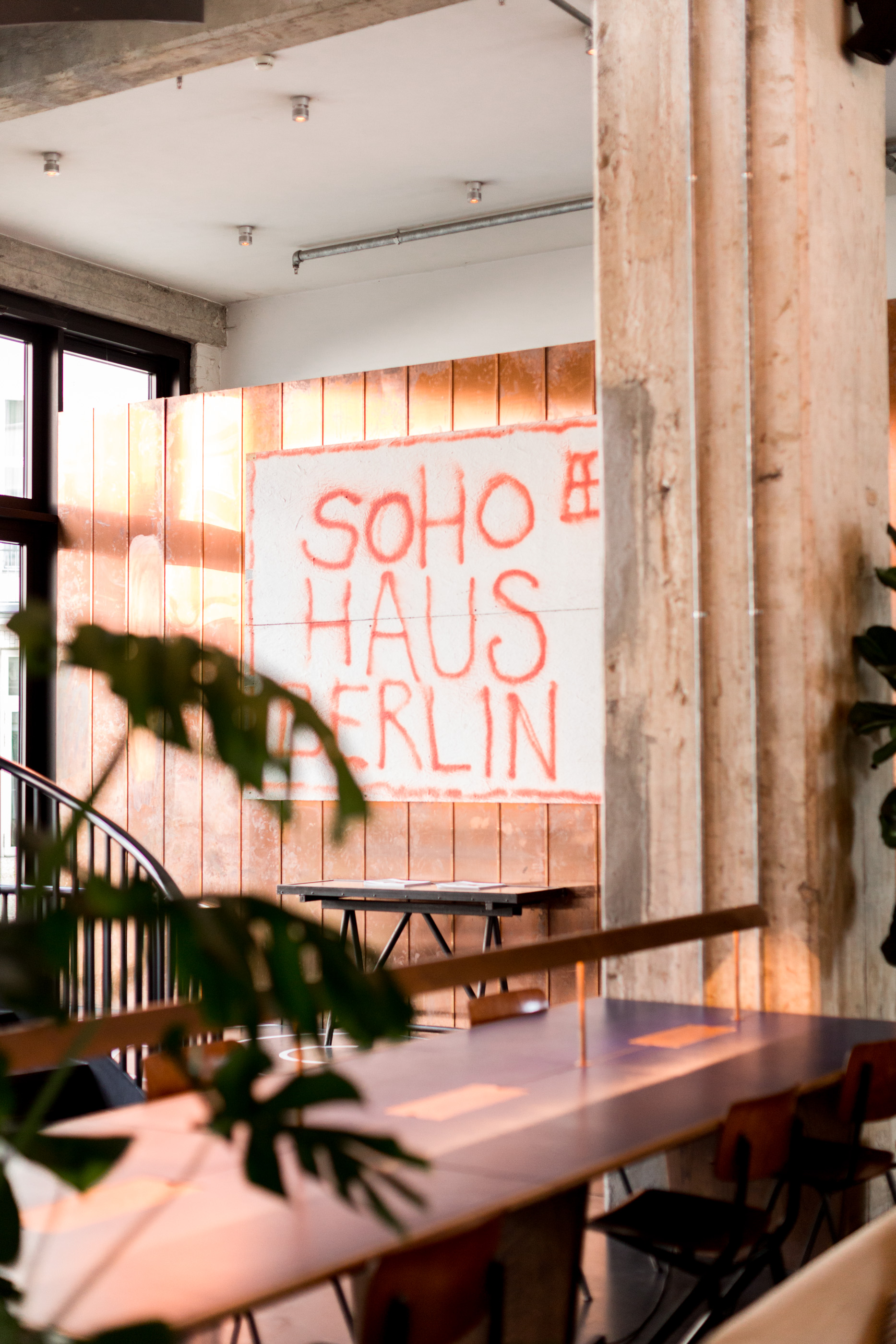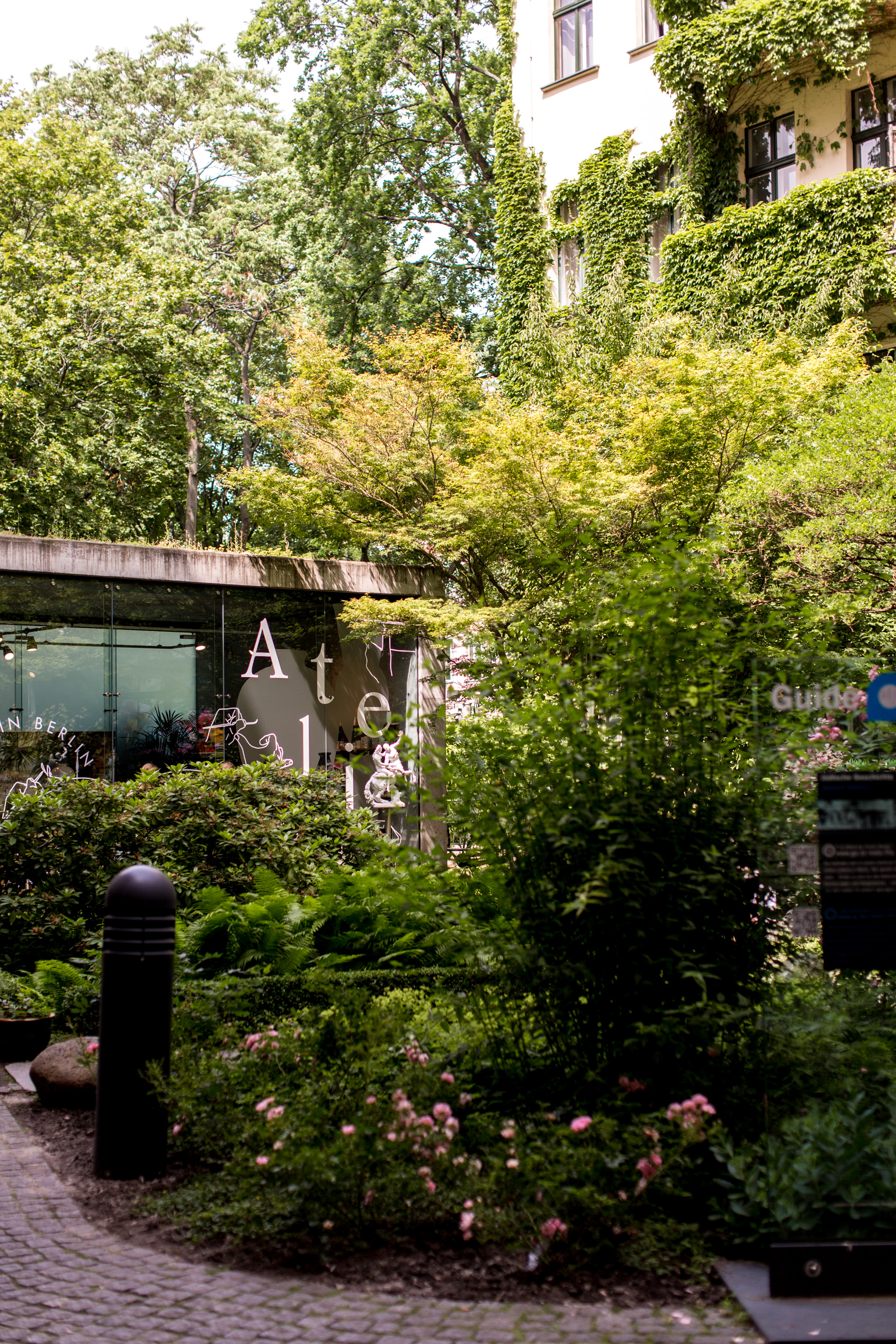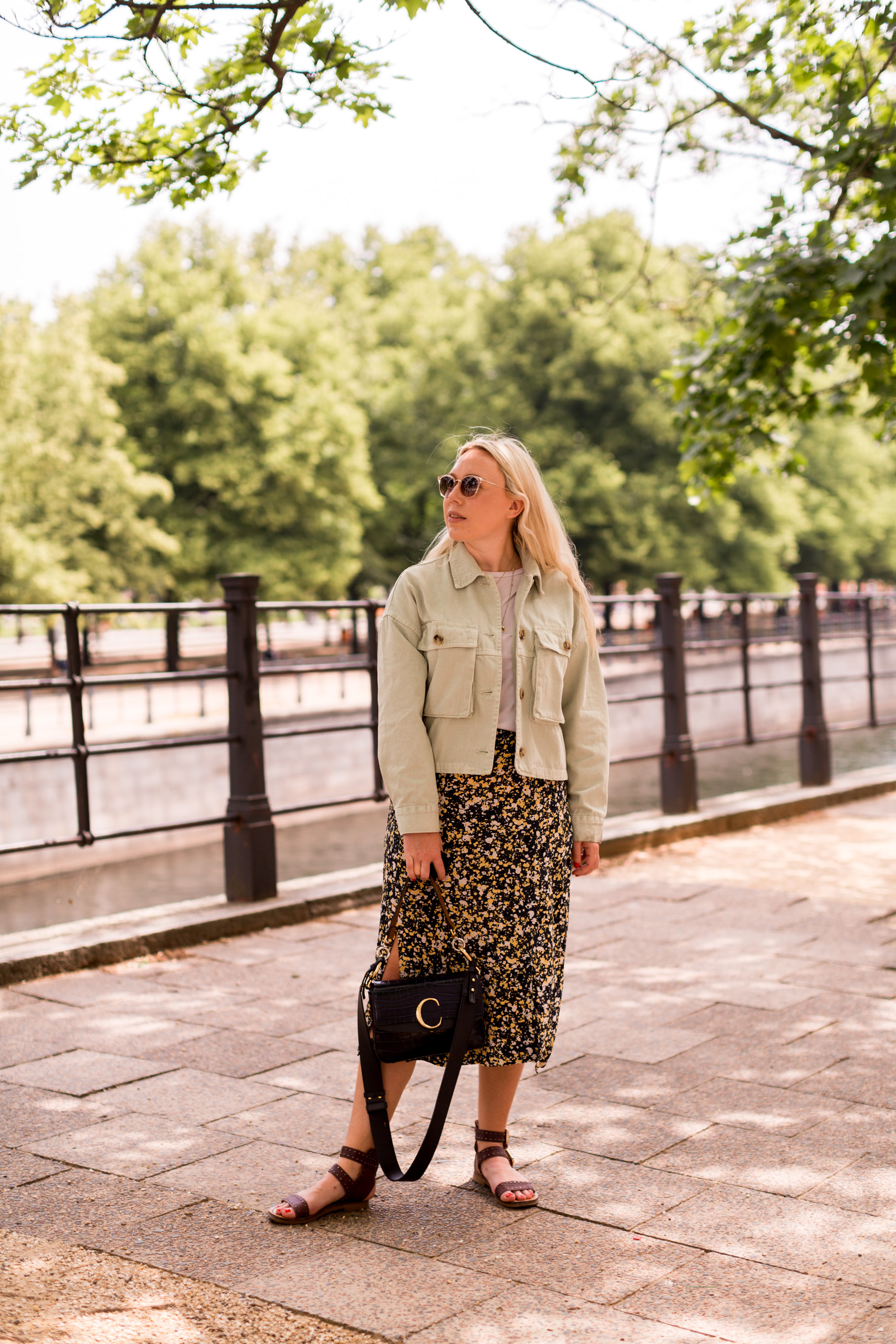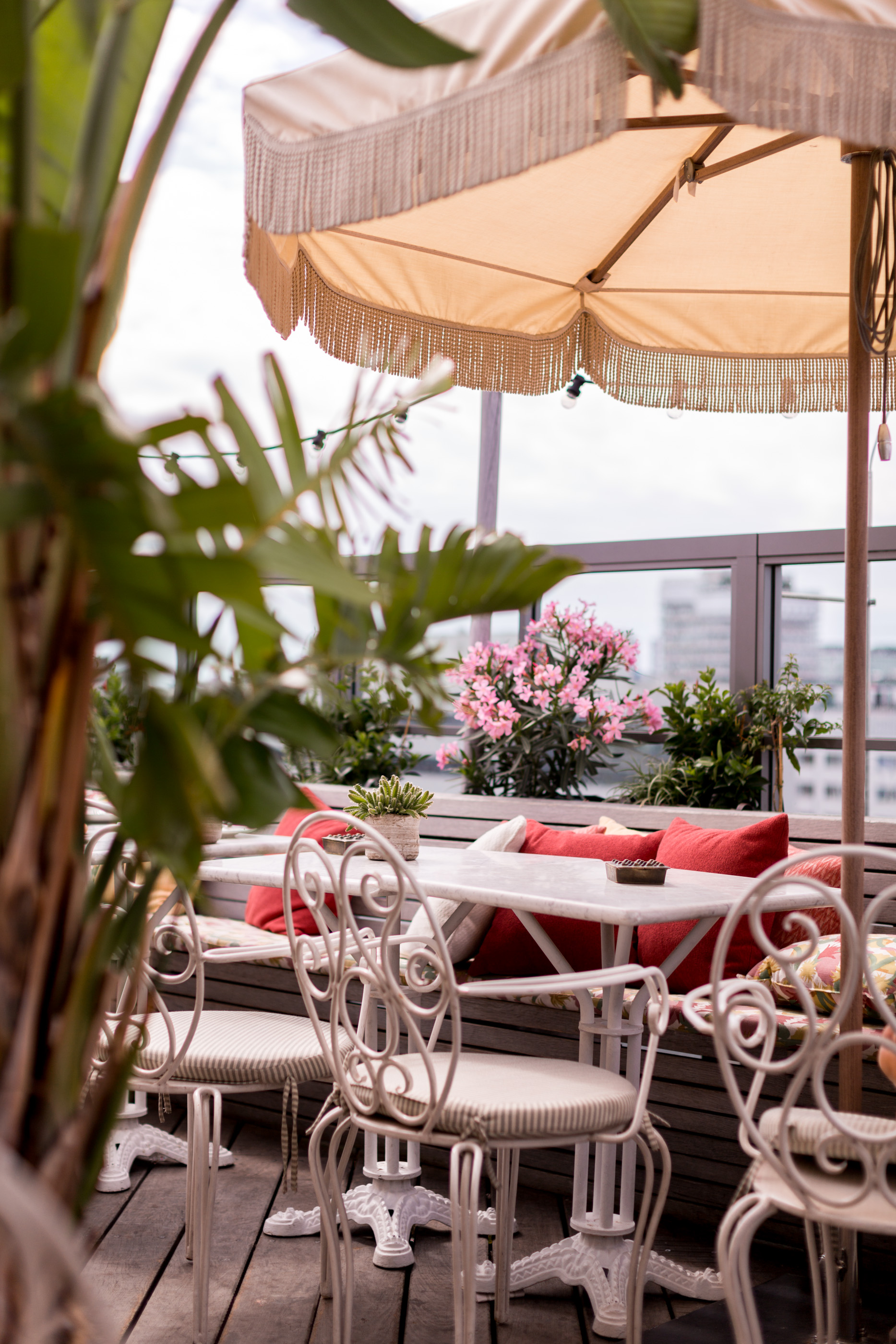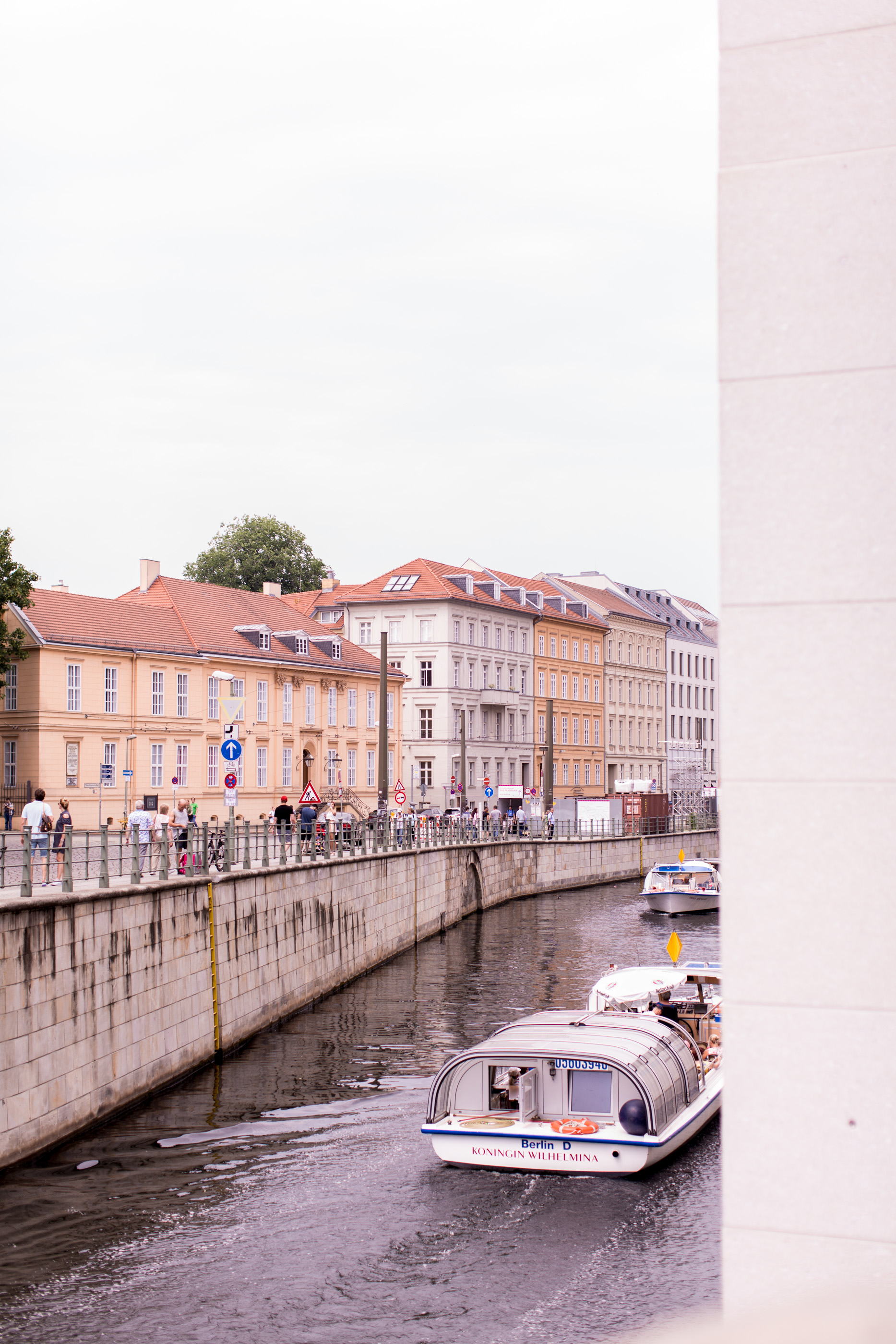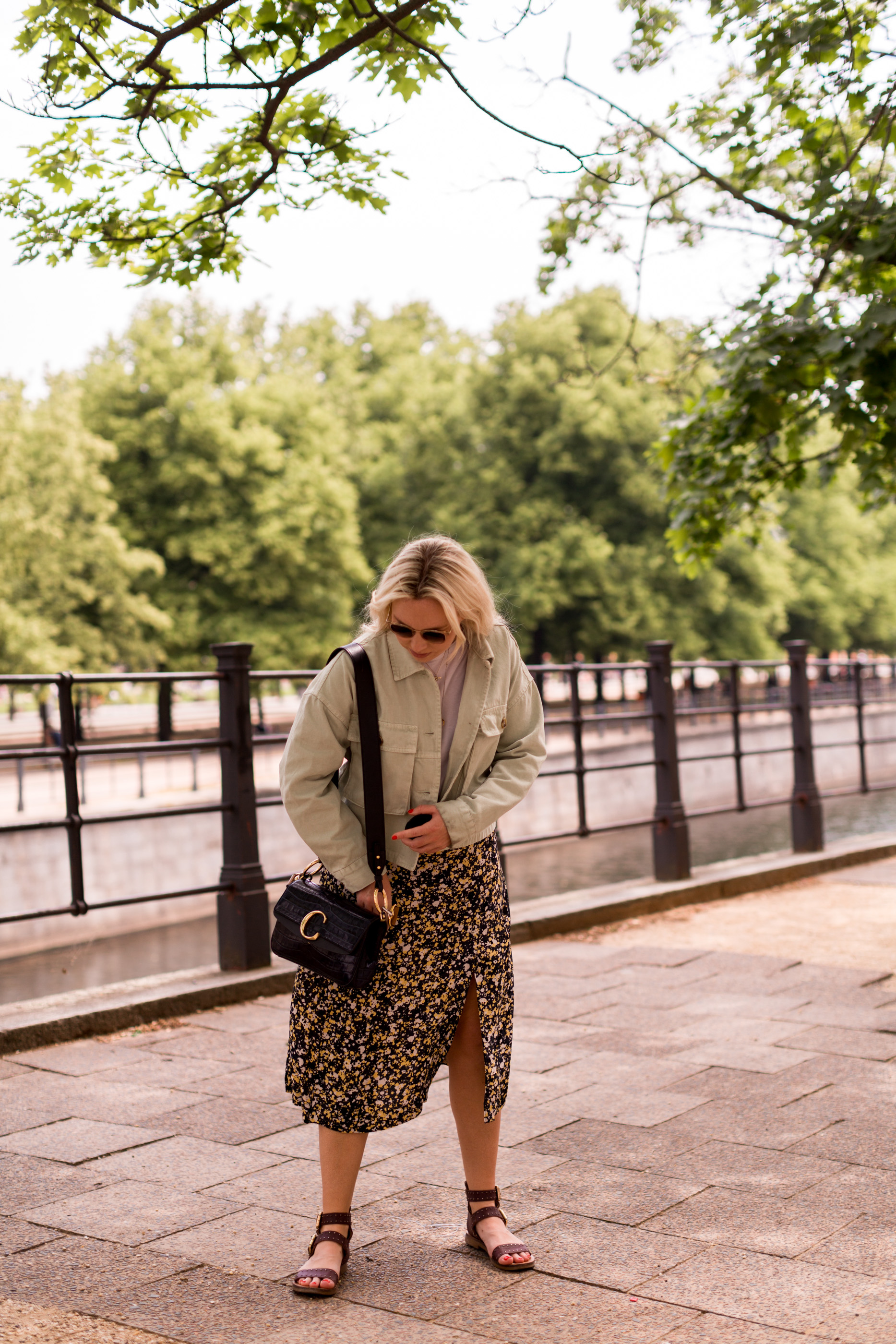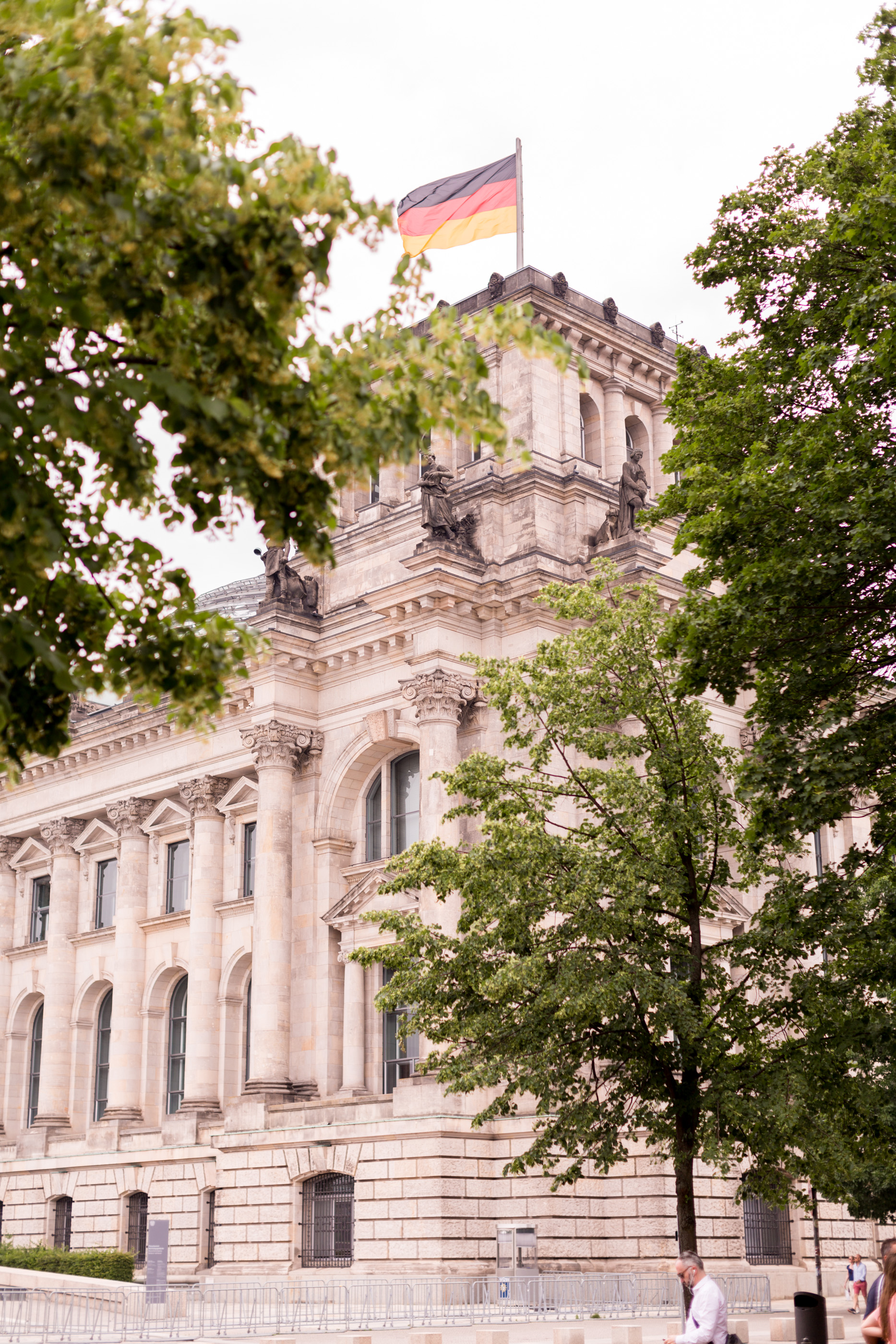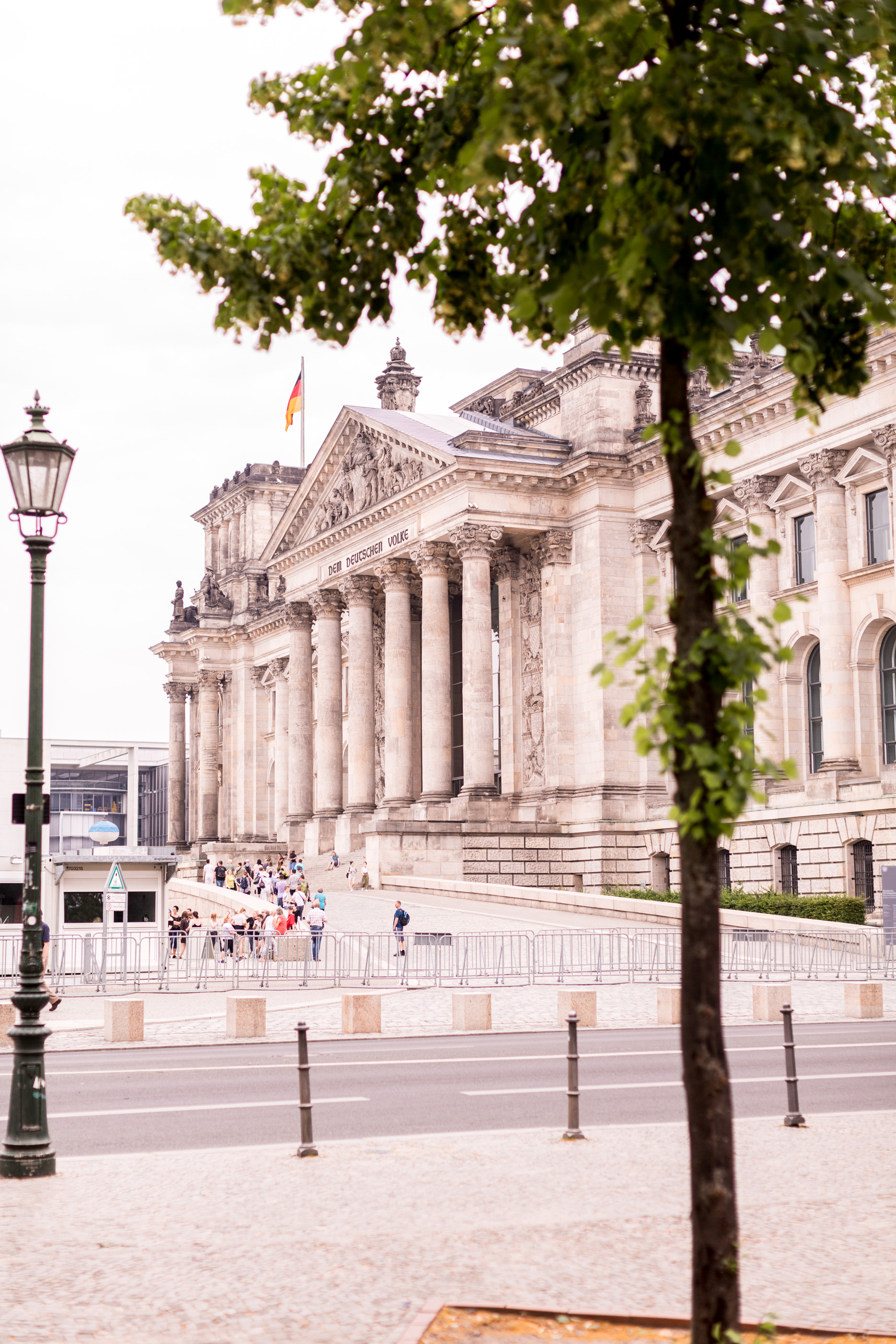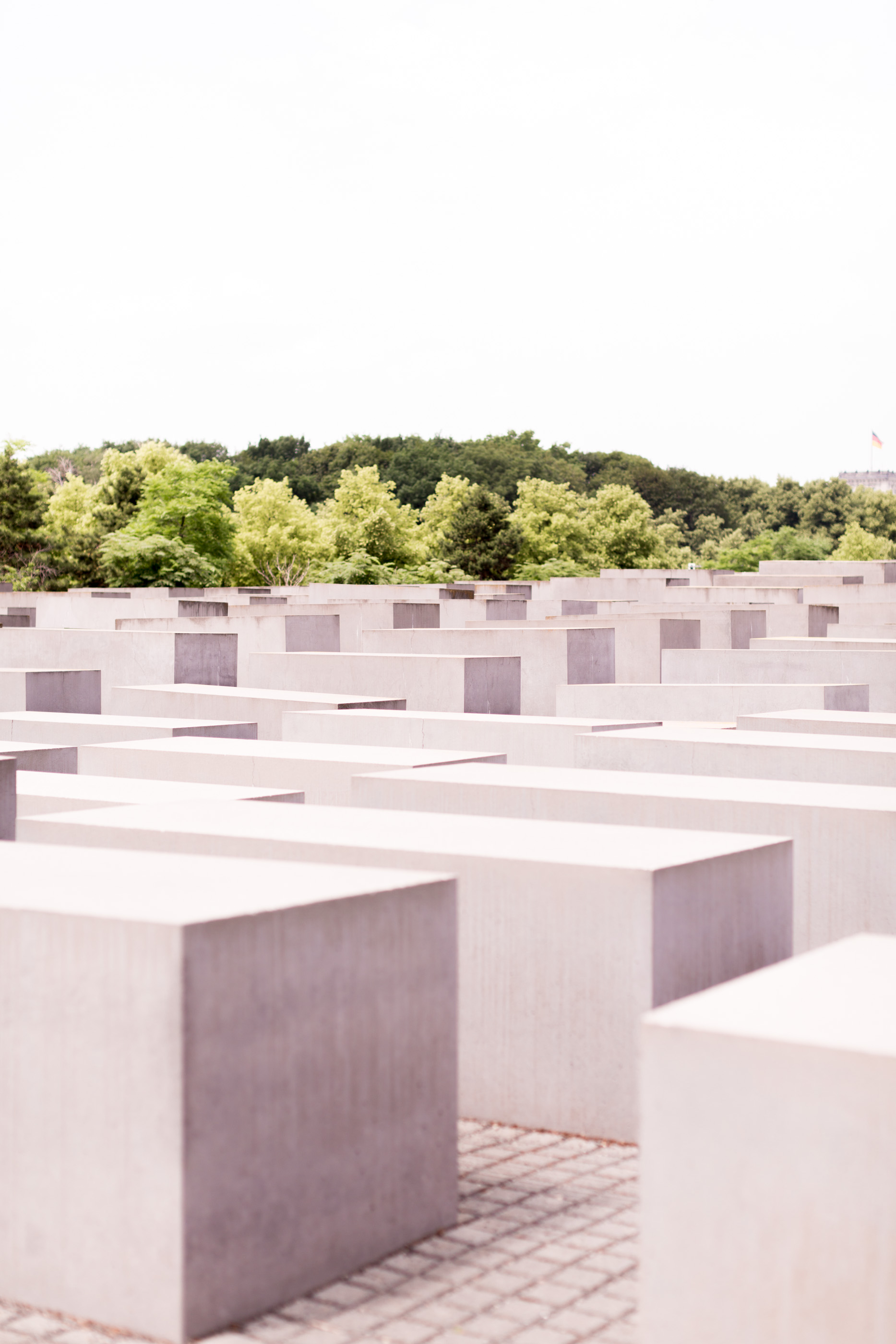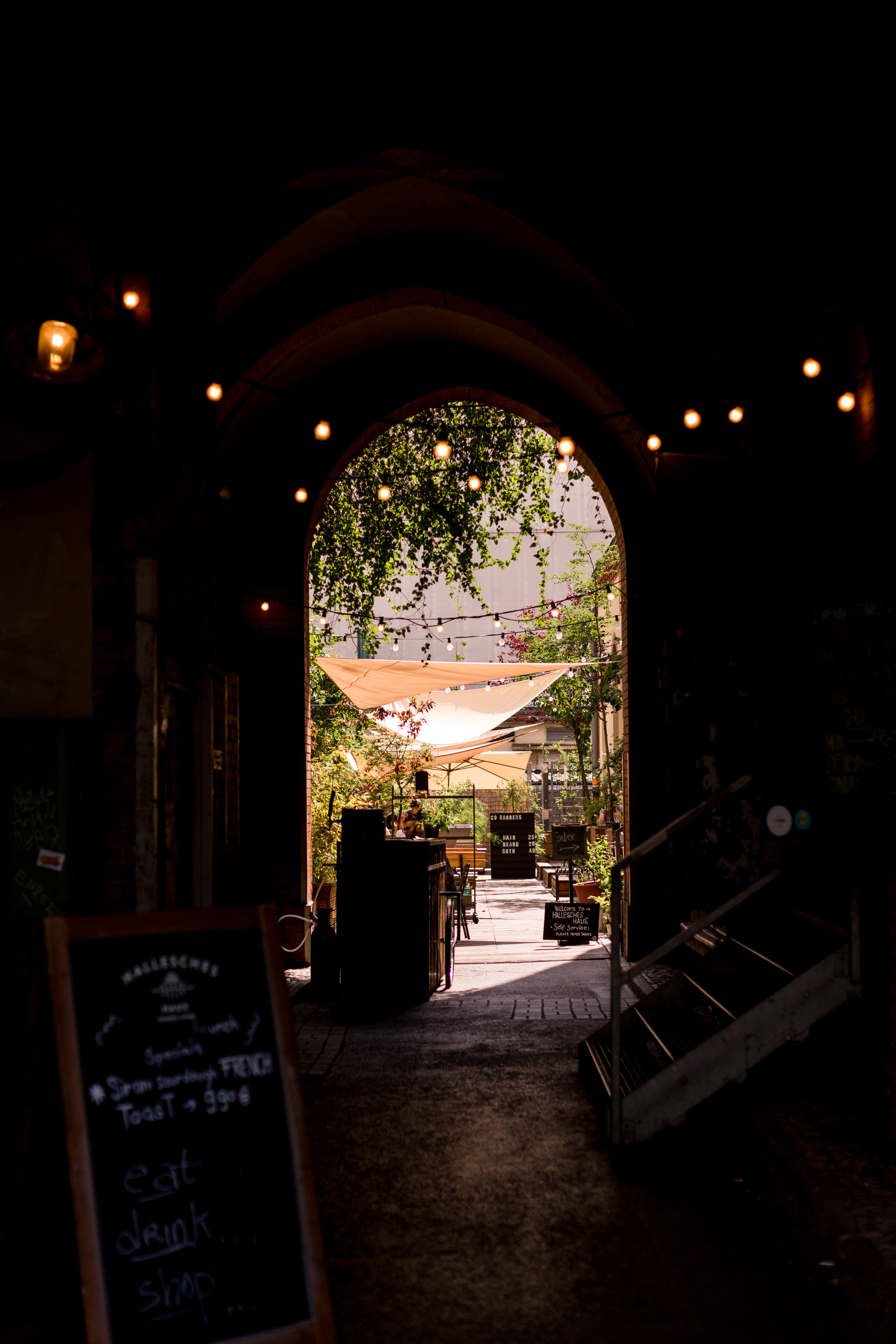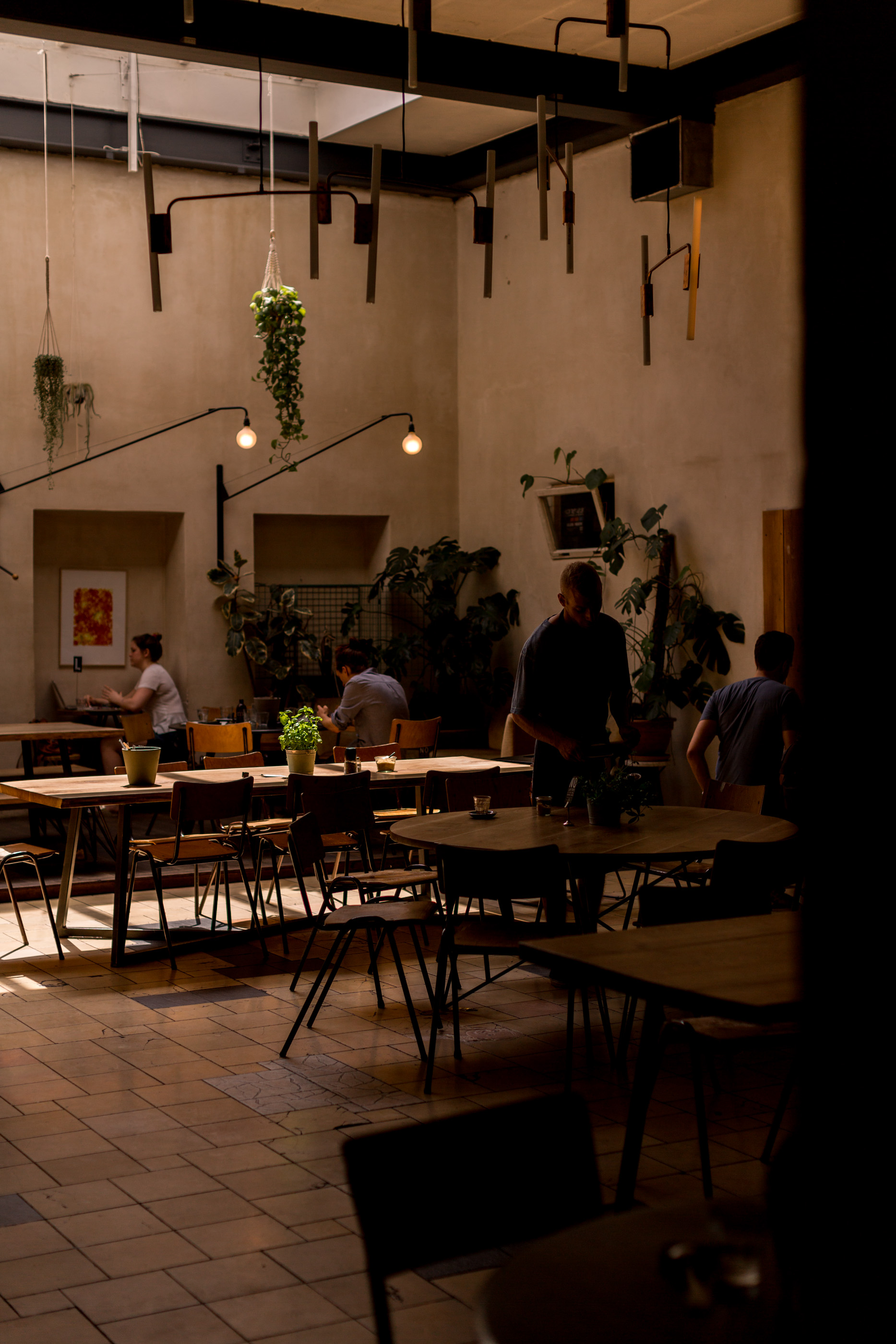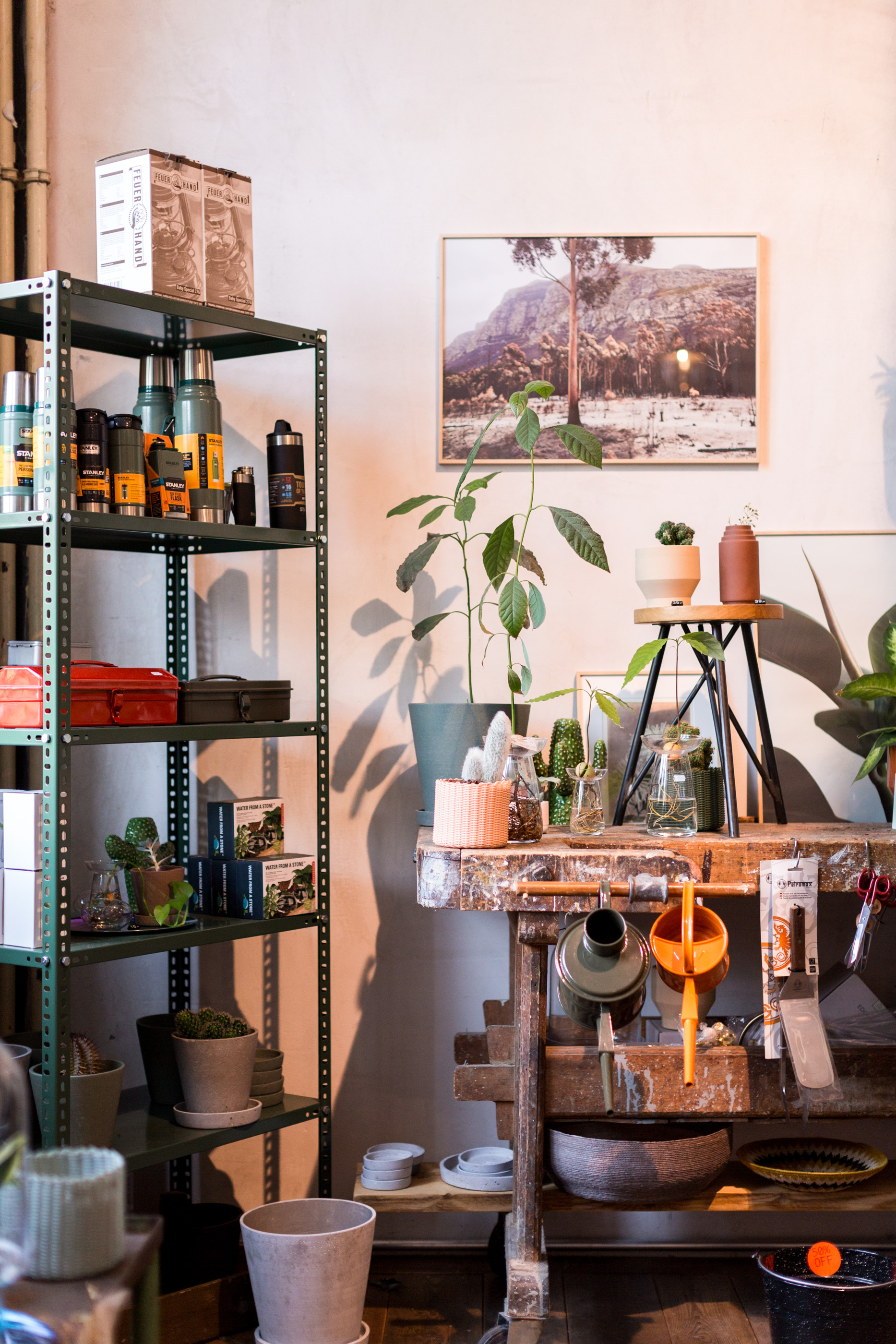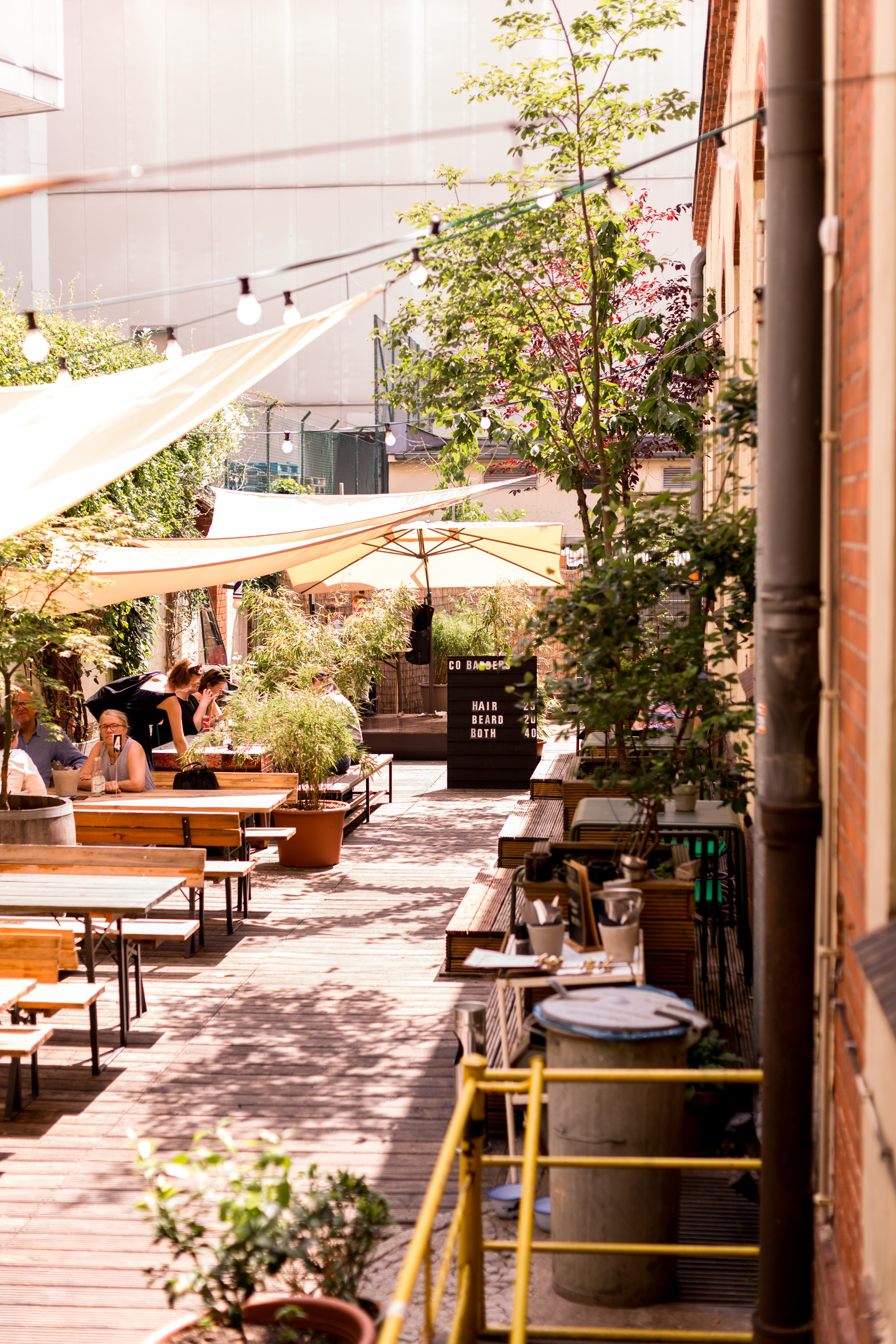 –
BERLIN ADDRESS BOOK
–
PRENZLAUER BERG

Annie Blume (Brunch)): Kollwitzstraße 83
No fire no glory (Brunch): Rykestraße 45
ABC kitchen (Brunch): Rykestraße 13
Flea market at Mauerpark: Bernauer Str. 63-64

MITTE & TIERGARTEN

Qua Phe (Dinner): Max-Beer-Straße 37
Barn Coffee: Auguststraße 58
Katz Orange (Dinner): Bergstraße 22
Good Morning Vietnam (Dinner): Alte Schönhauser Str. 60
Pantry (Dinner): Friedrichstraße 120
Reichstag Building: Platz der Republik 1
Museum island & The Jewish Memorial
The Store X (Shop & Breakfast): Soho Haus
Großer Tiergarten & The Monkey Bar (Drinks)

FREDRICHSHAIN – KREUZBERG

Hallsecsch haus (Lunch): Tempelhofer Ufer 1
Markethall neun: Eisenbahnstraße 42/43
Café Jolesch (Dinner): Muskauer Str. 1
Eins44 (Dinner): Elbestraße 28/29
Jewish museum: Lindenstraße 9-14
Checkpoint Charlie & The Berlin Wall: Friedrichstraße

FRIEDRICHSHAIN

Silo (Lunch): Gabriel-Max-Straße 4
Delabuu (Vegan Ice Cream):  Krossener Str. 15
East Side gallery: Mühlenstraße 3-100
The Wall Museum: Mühlenstraße 78-80

STAY
---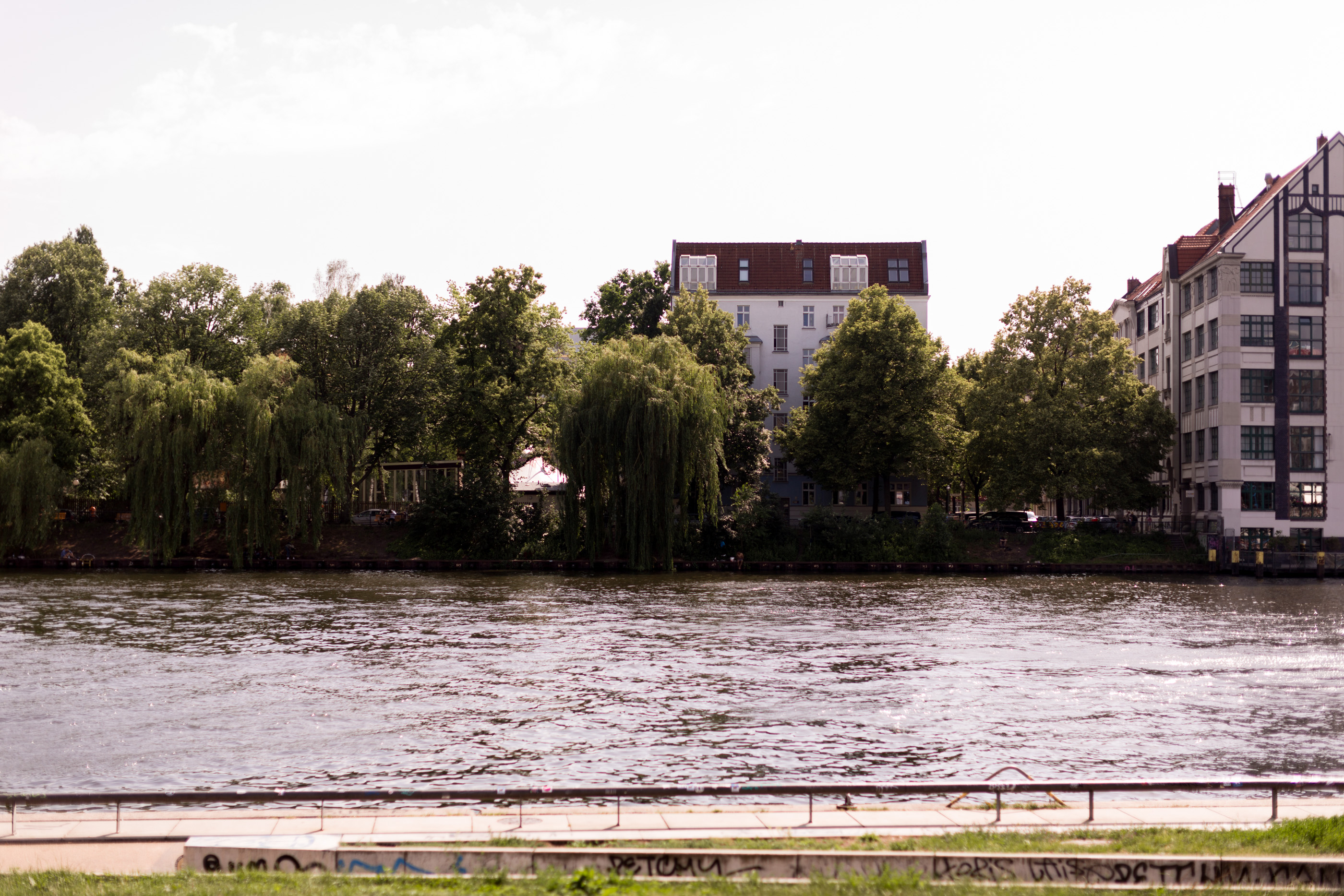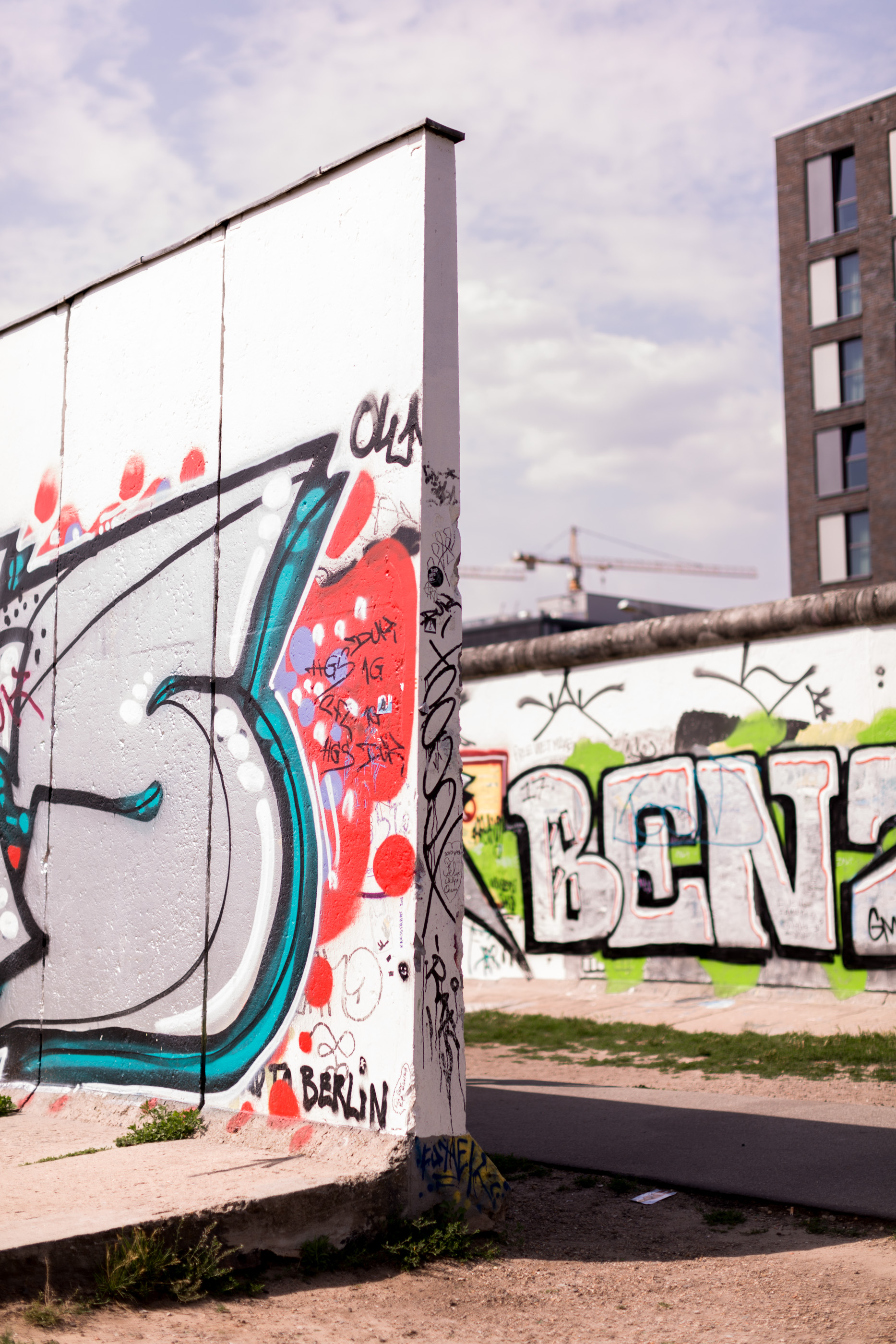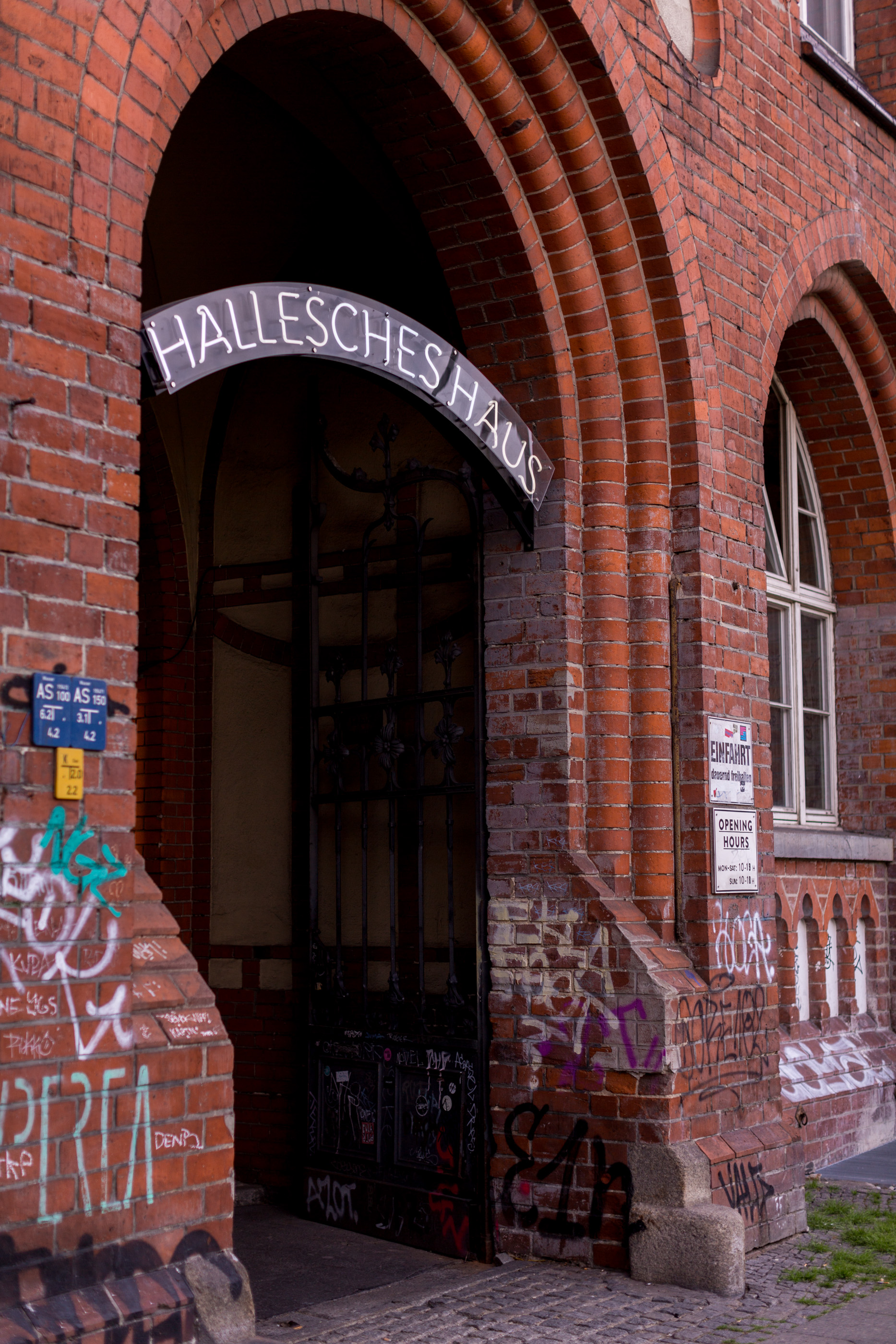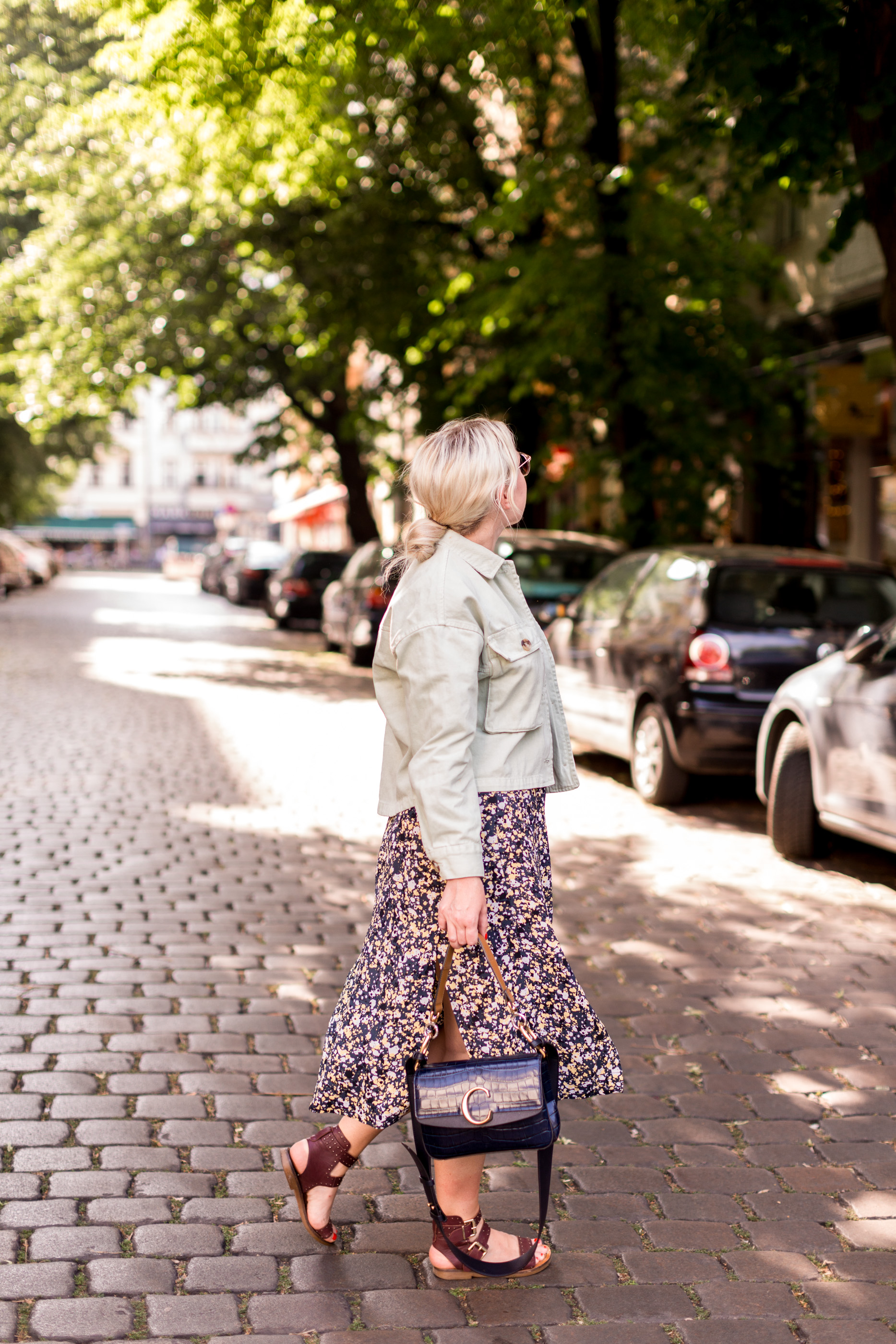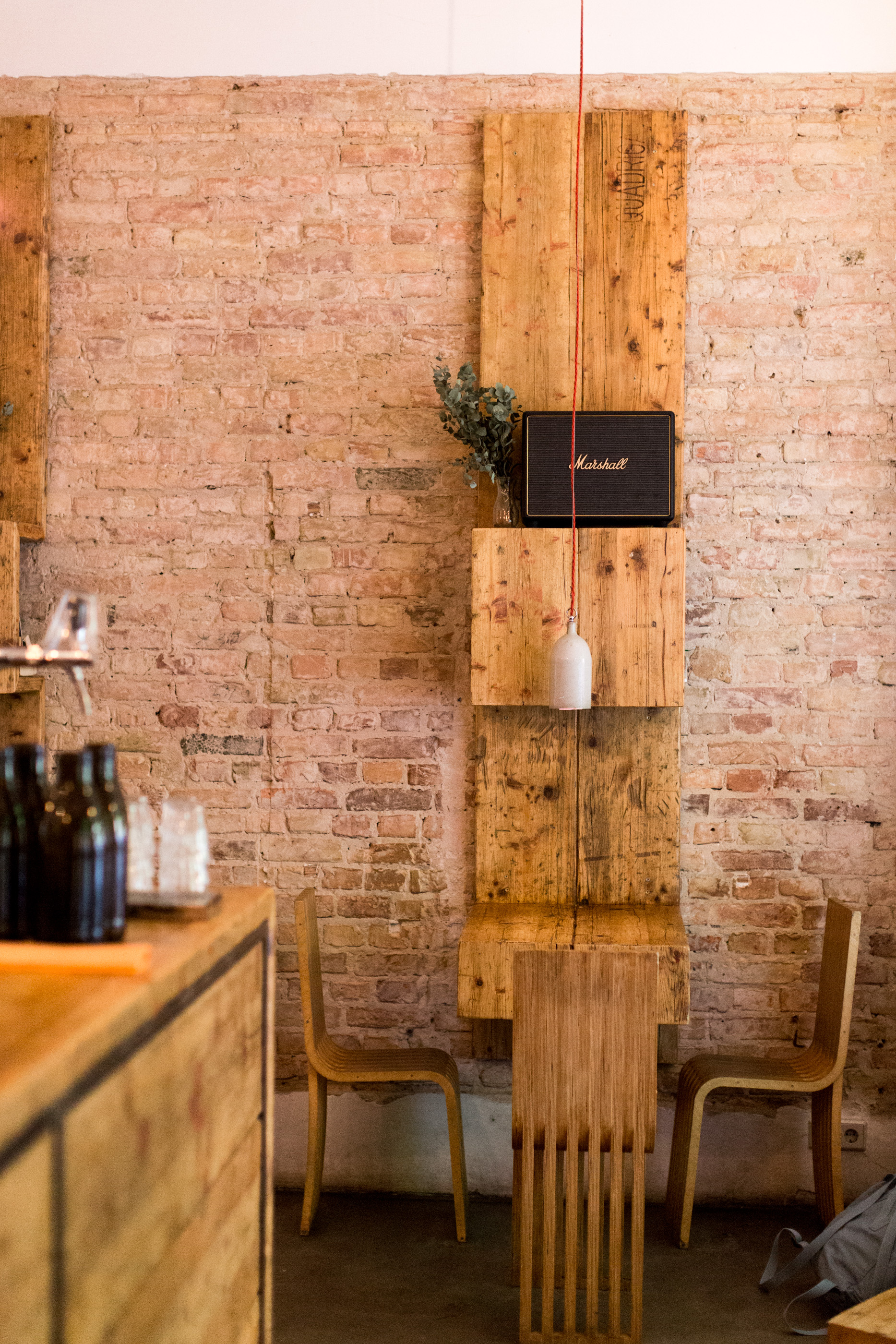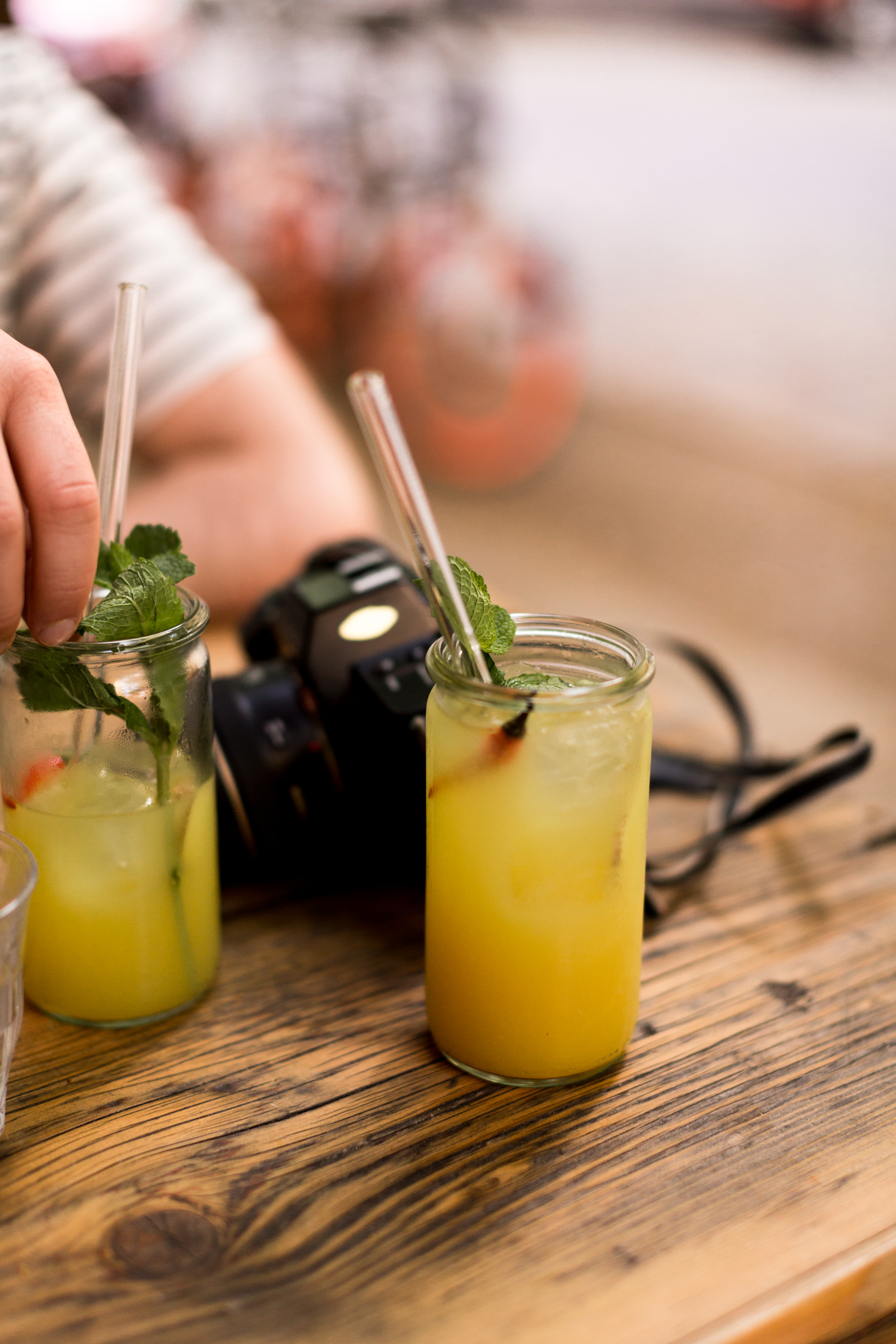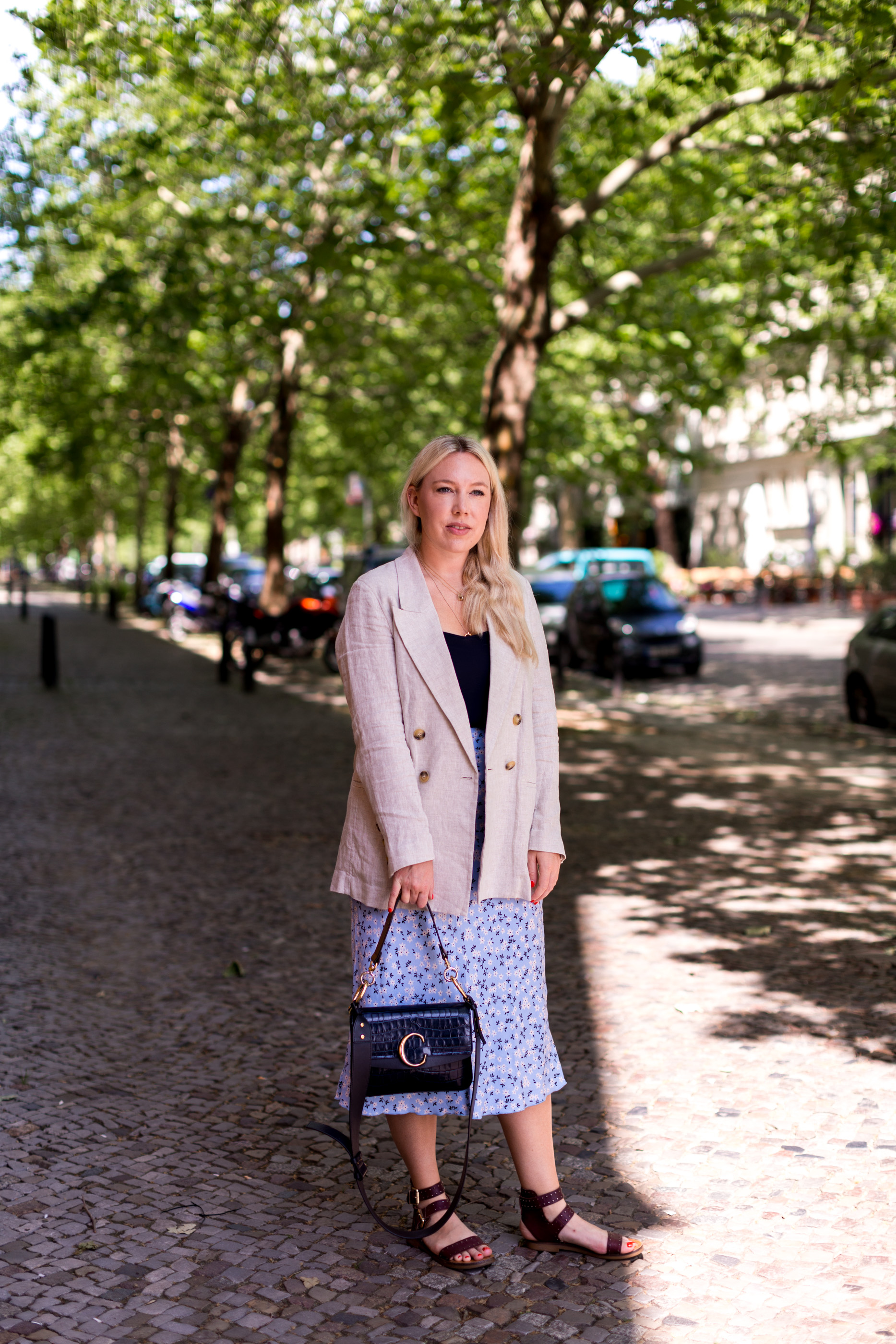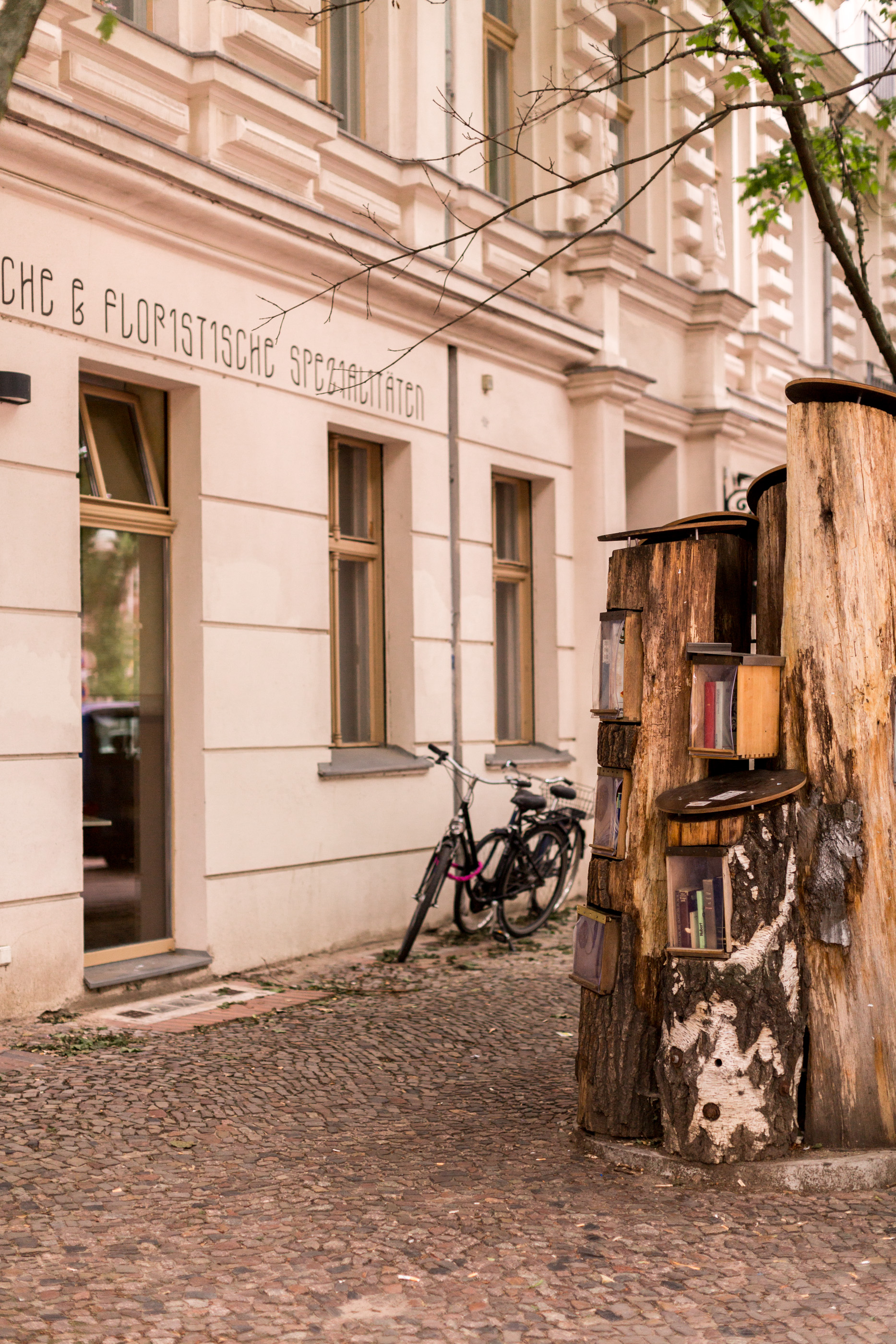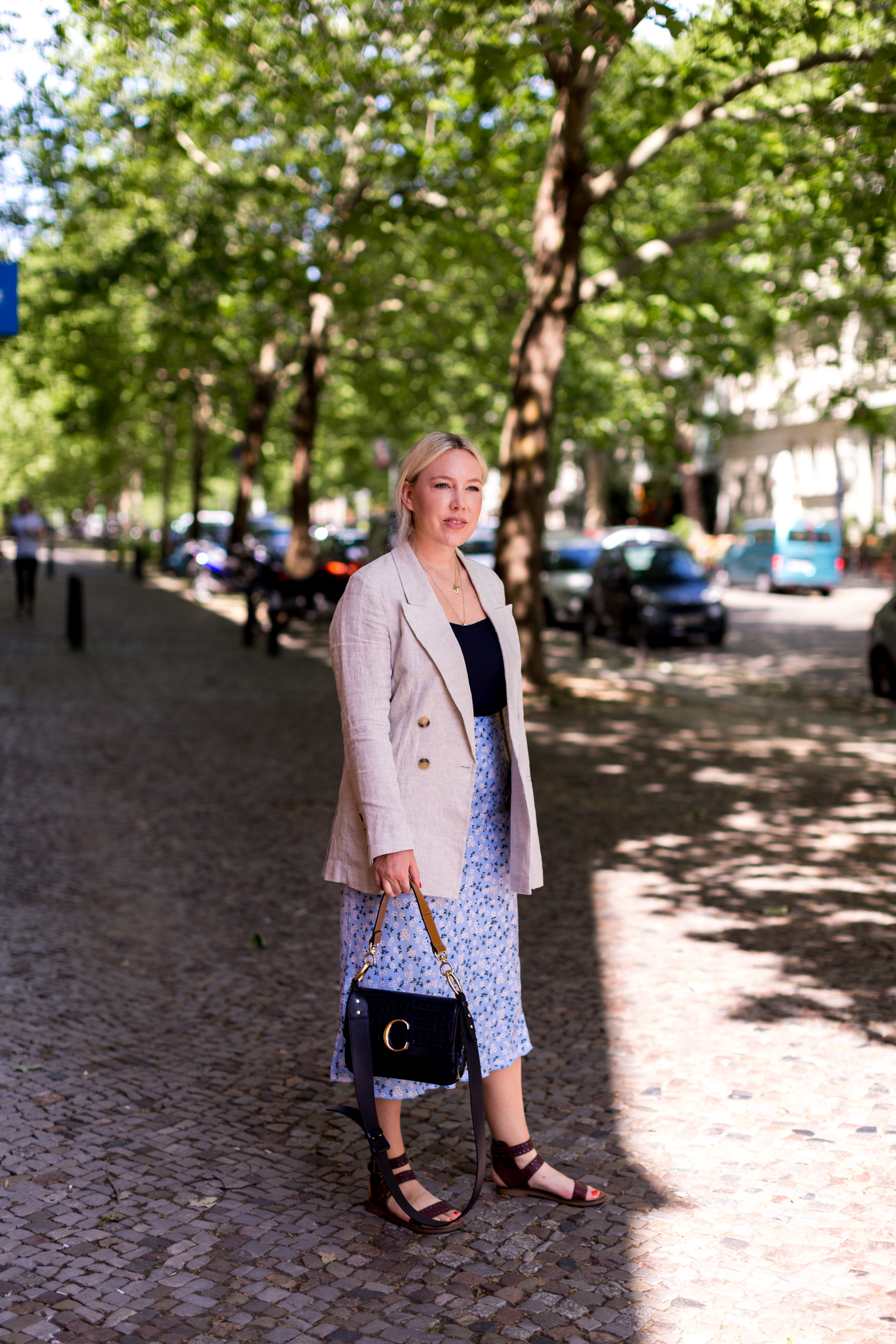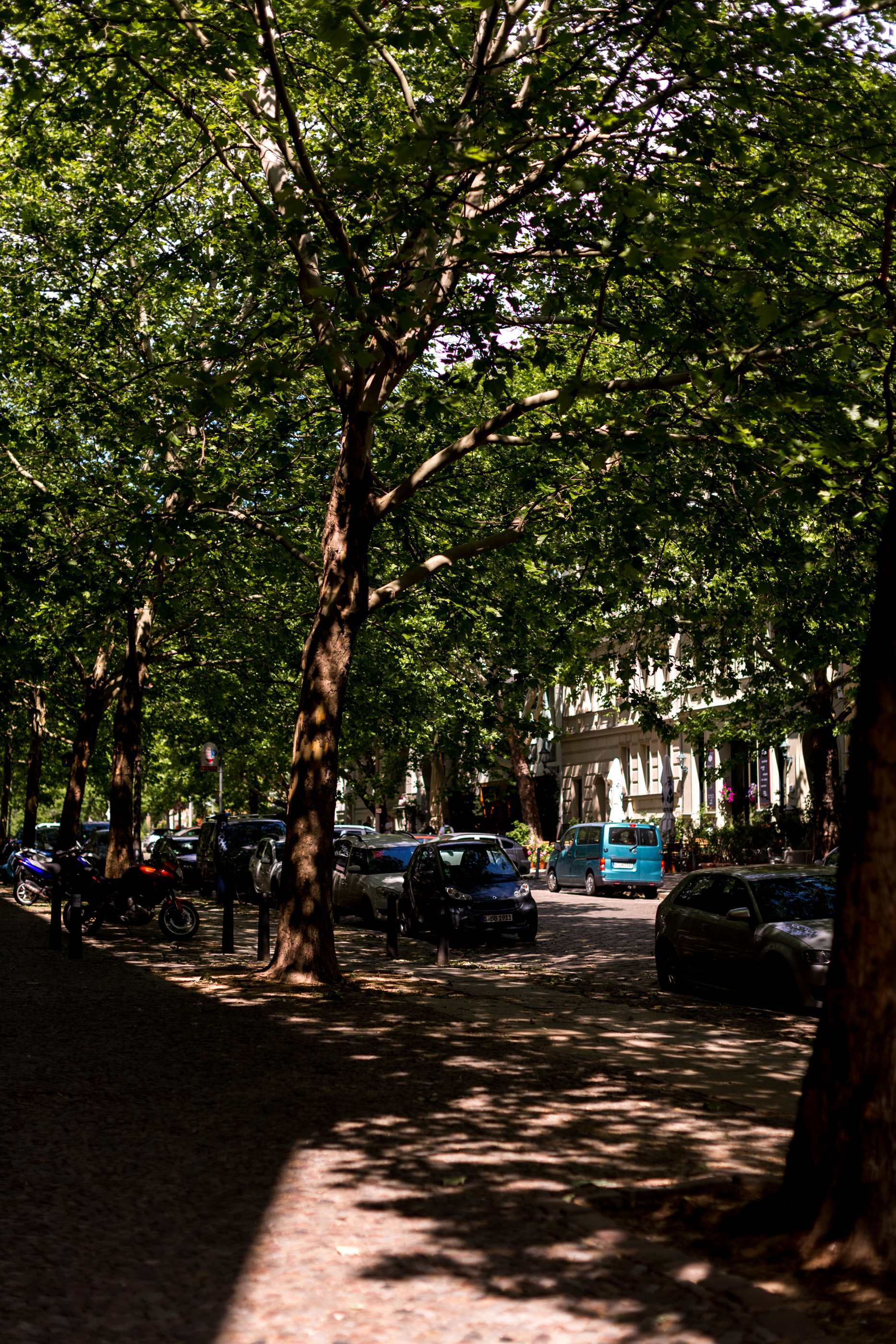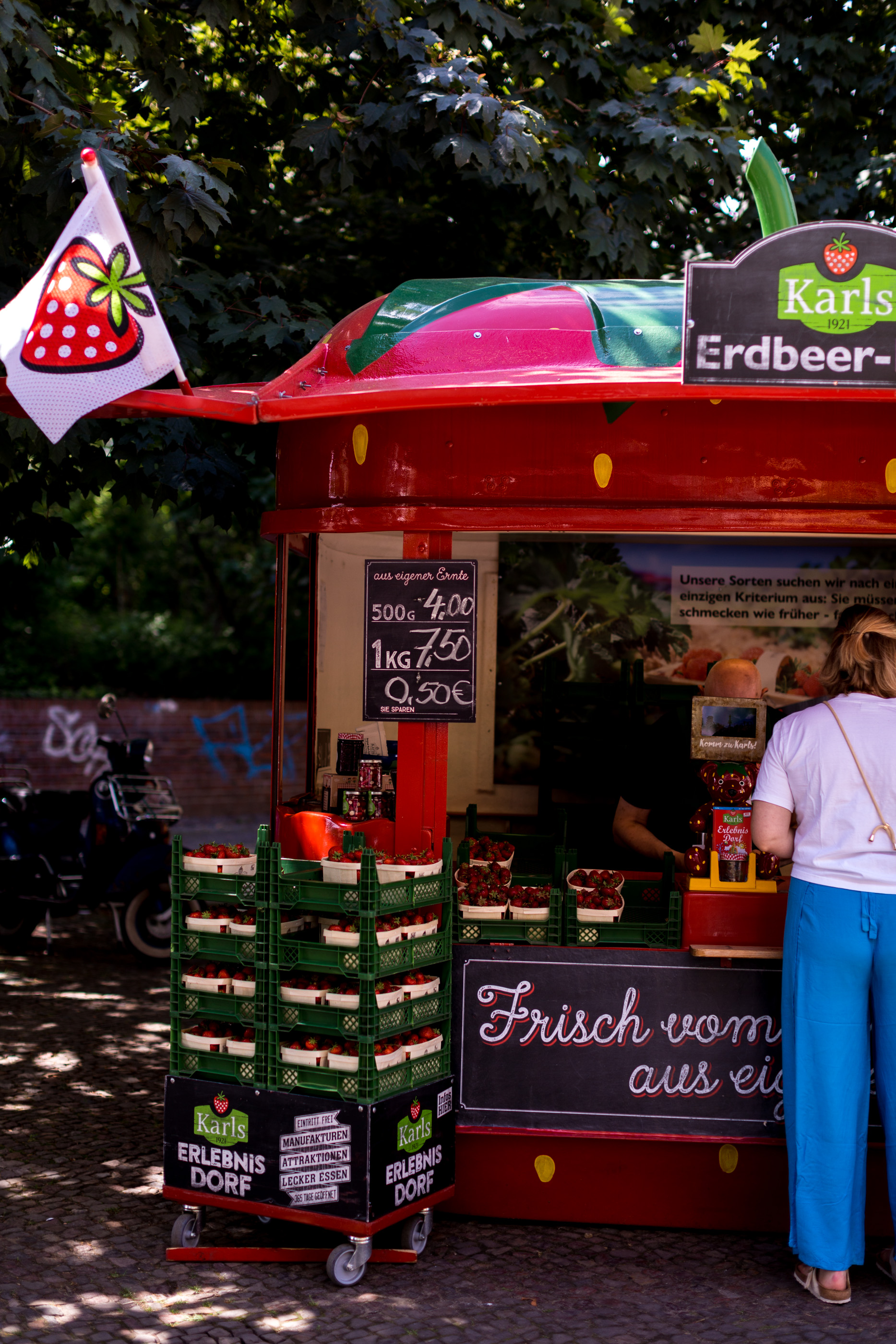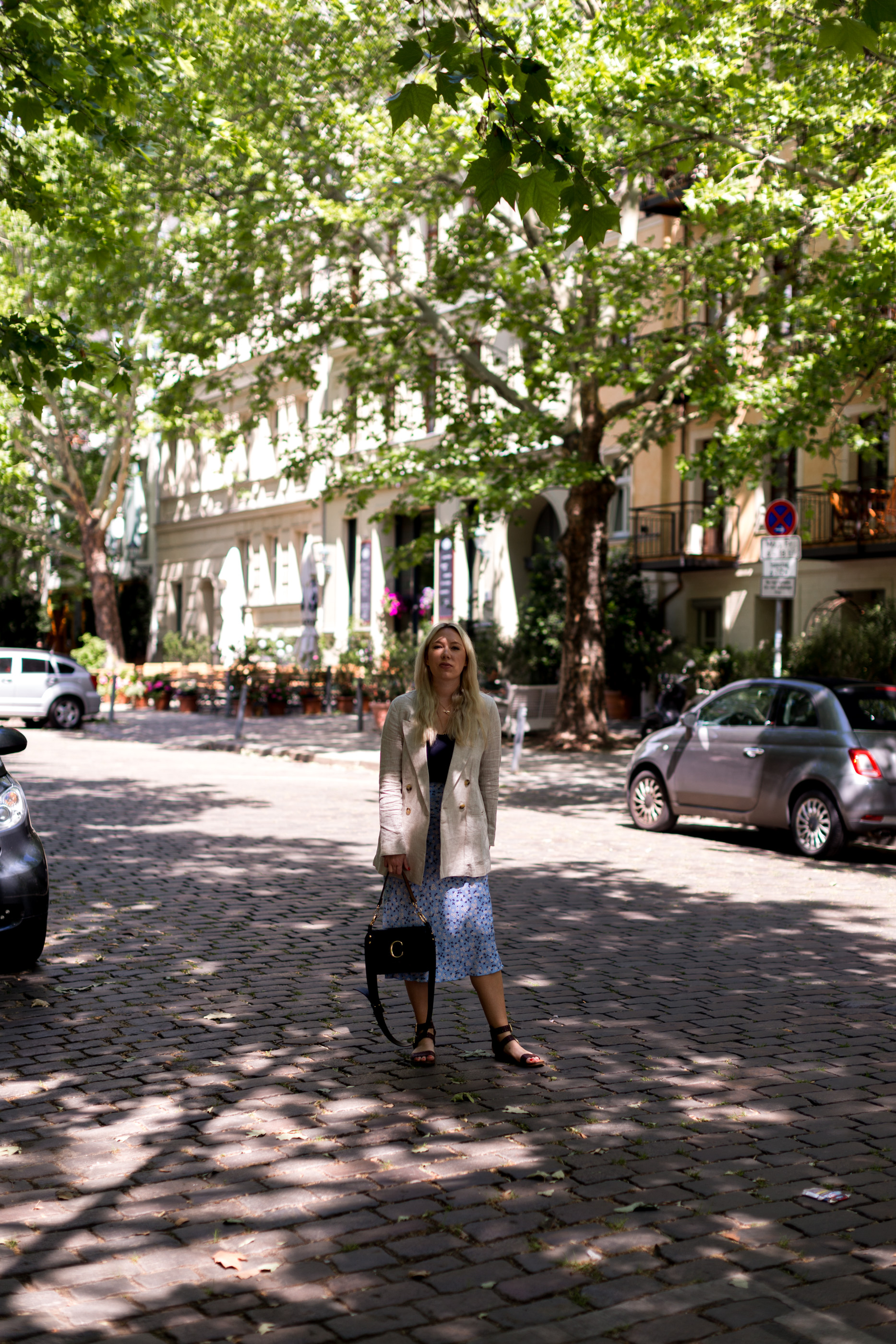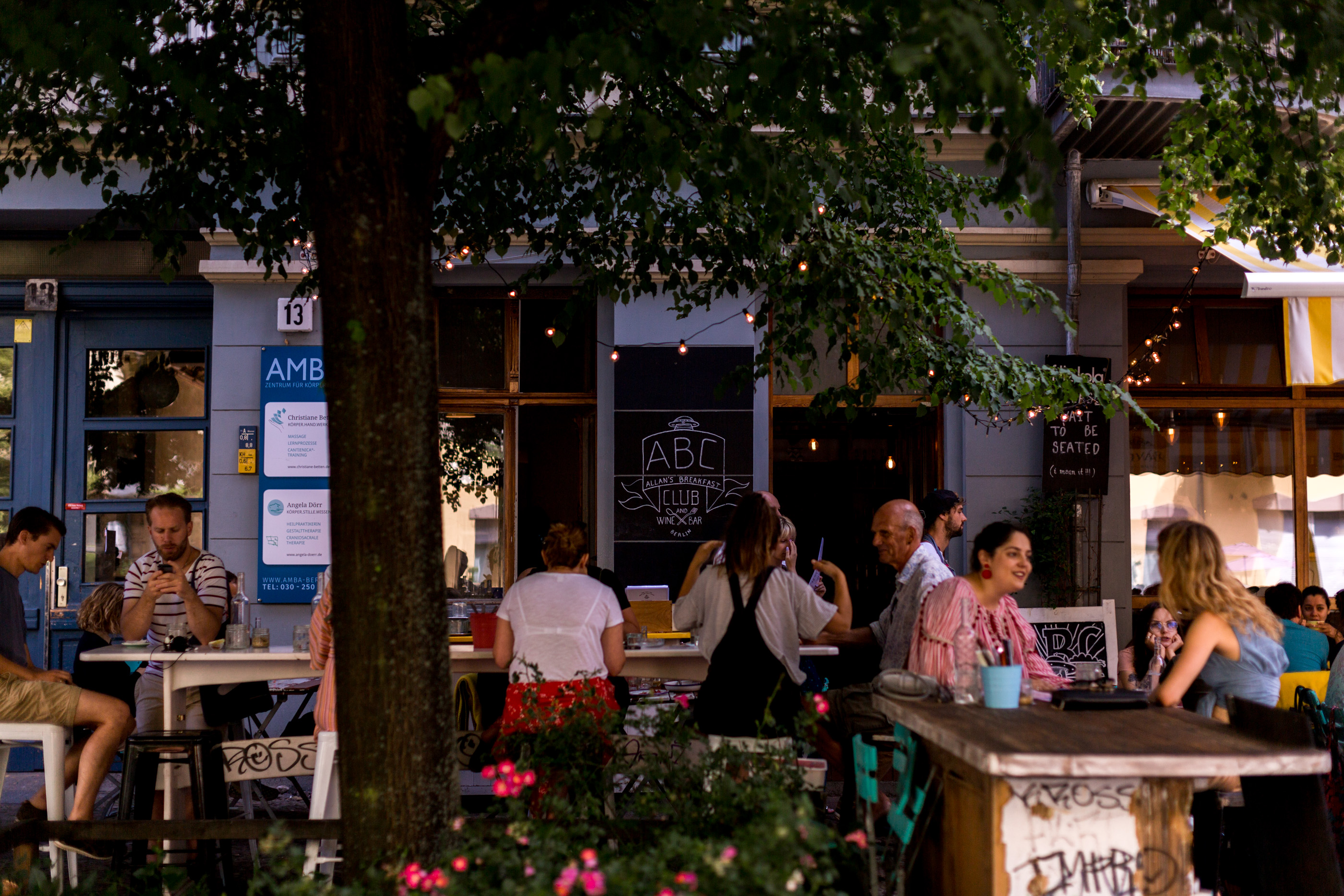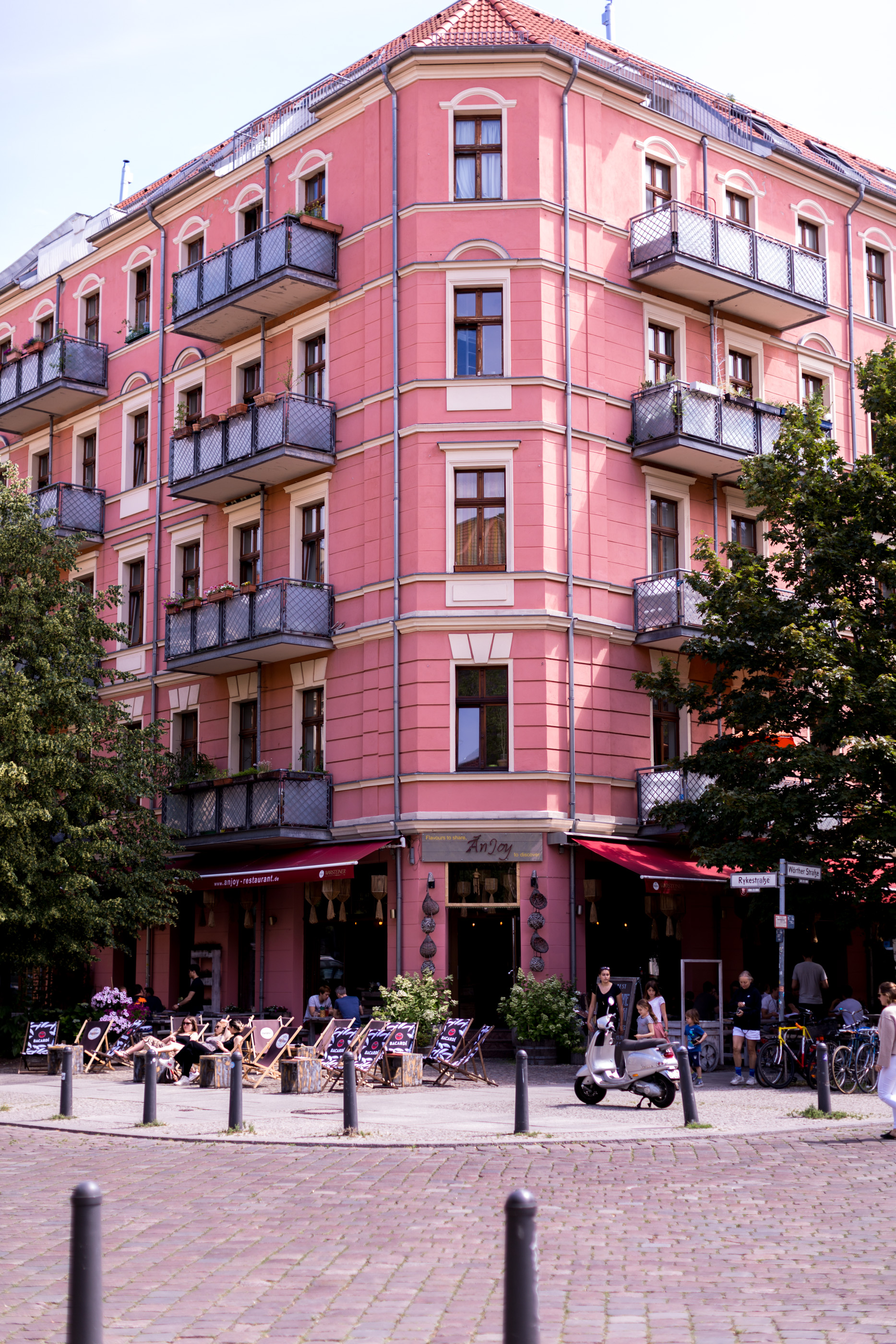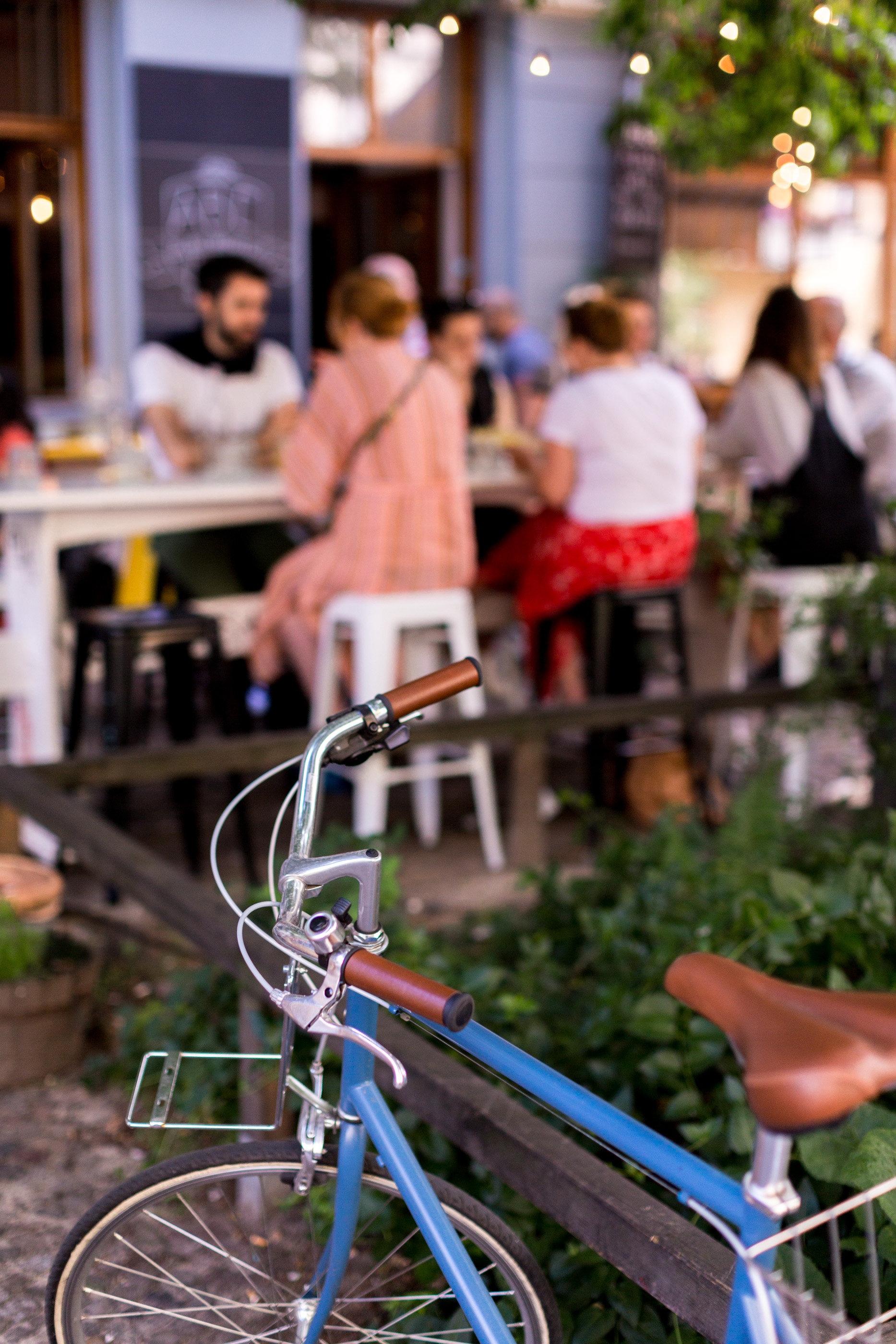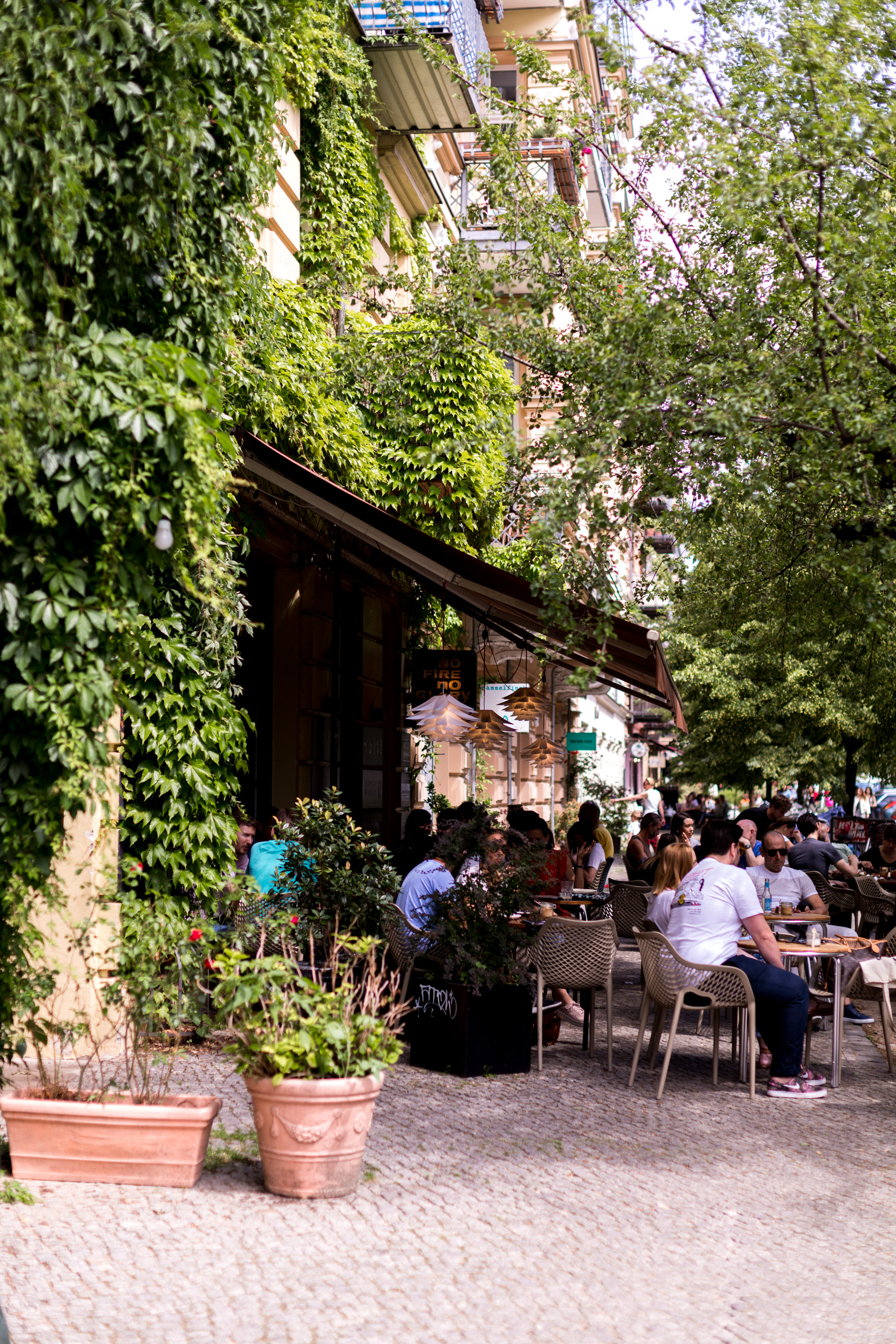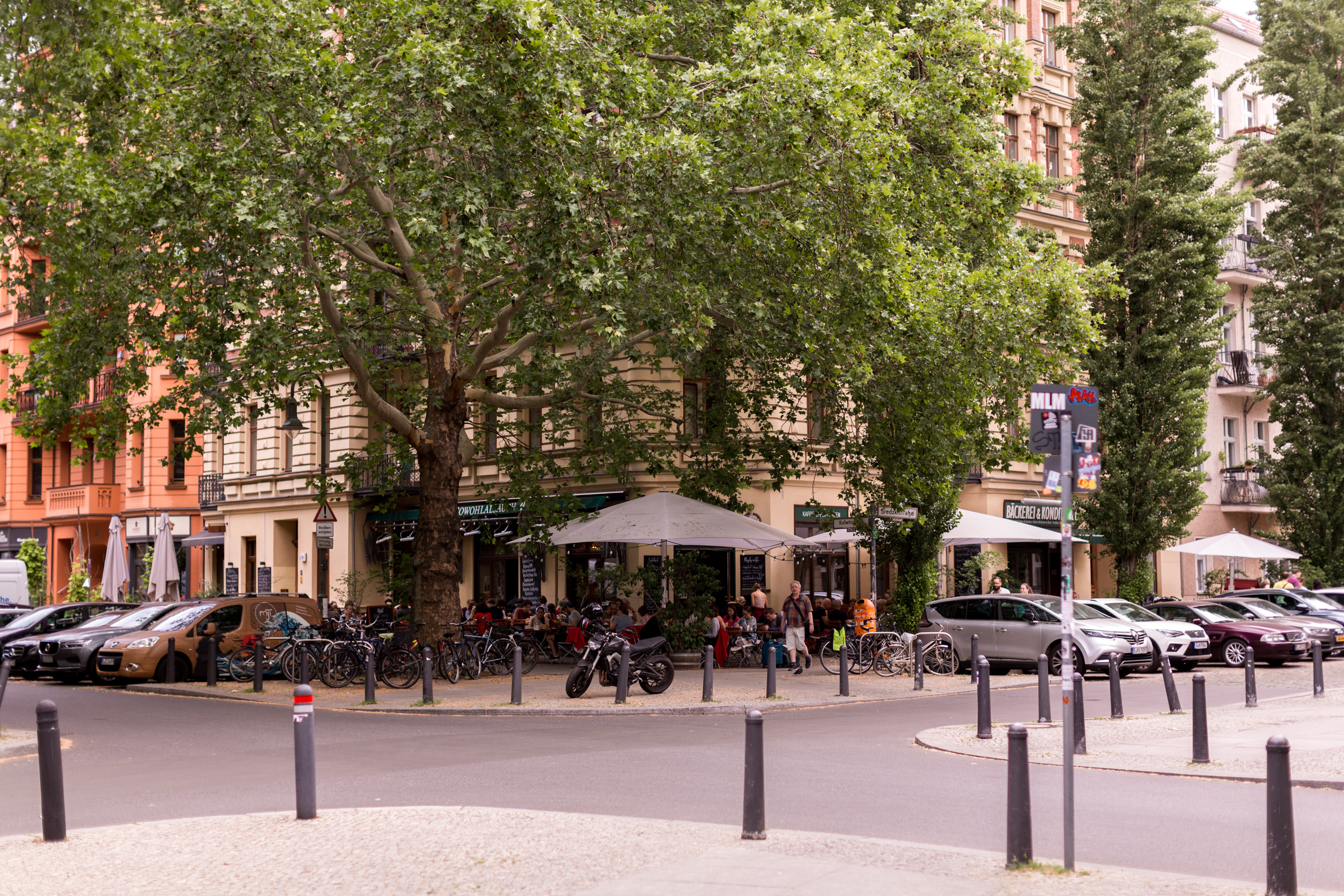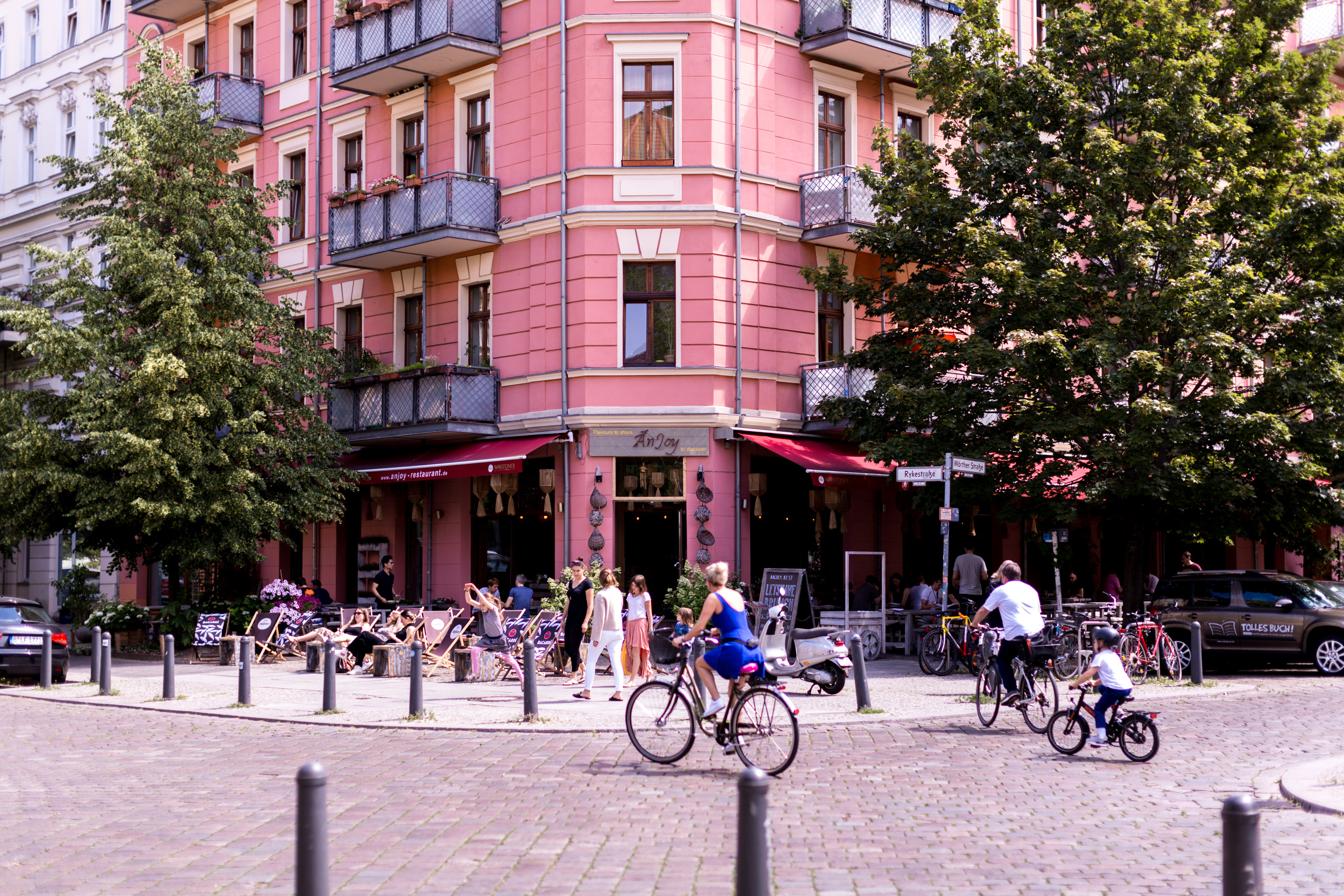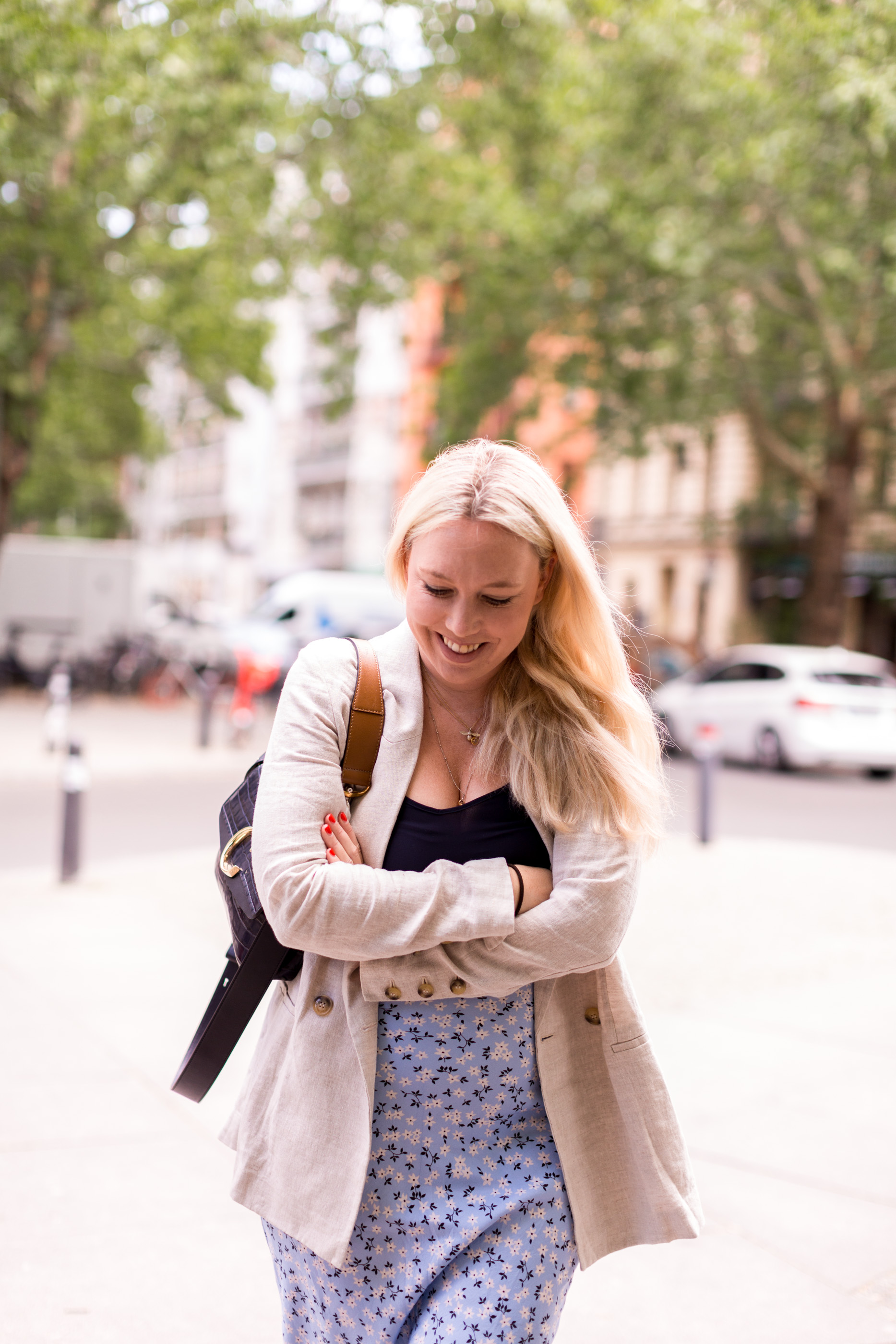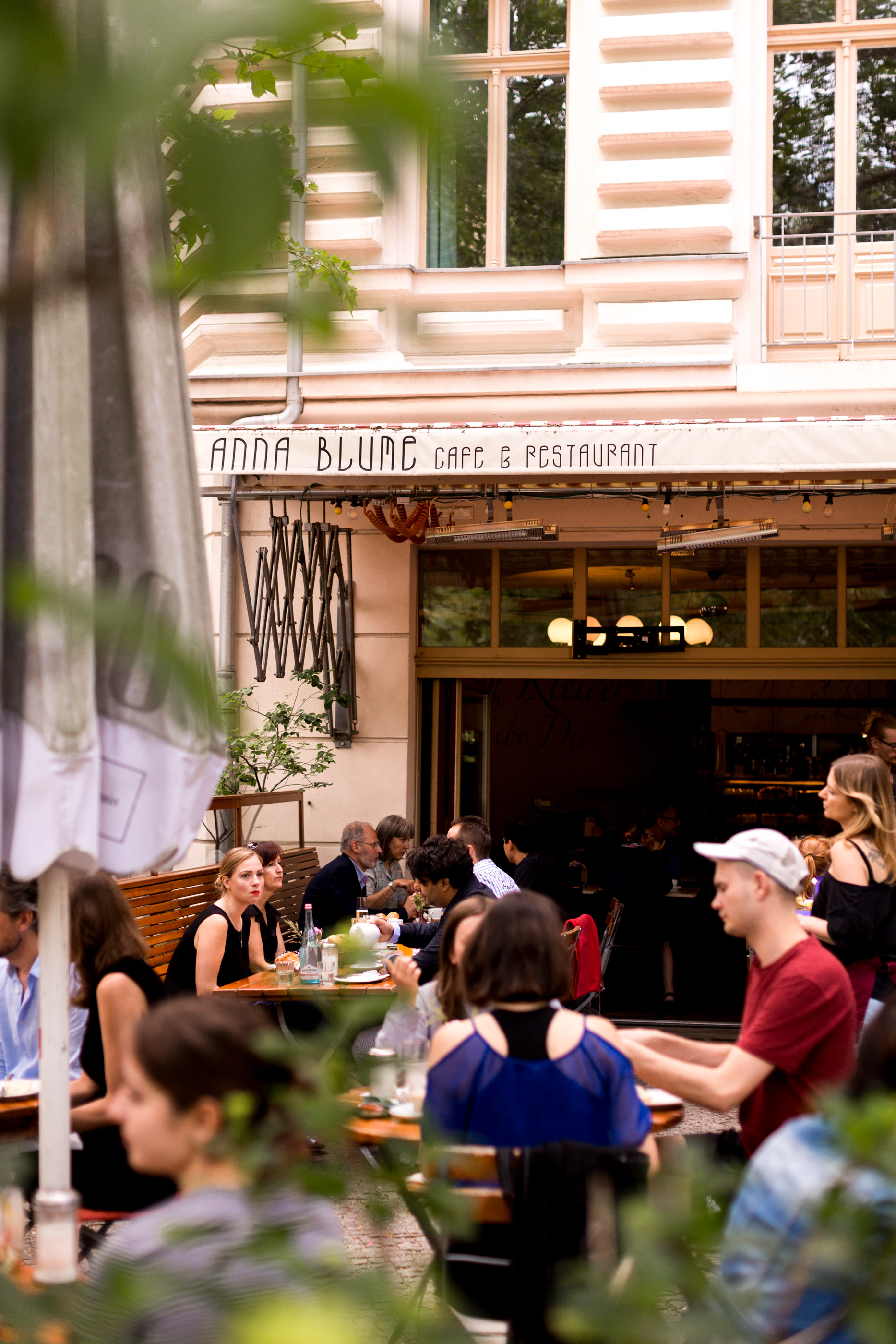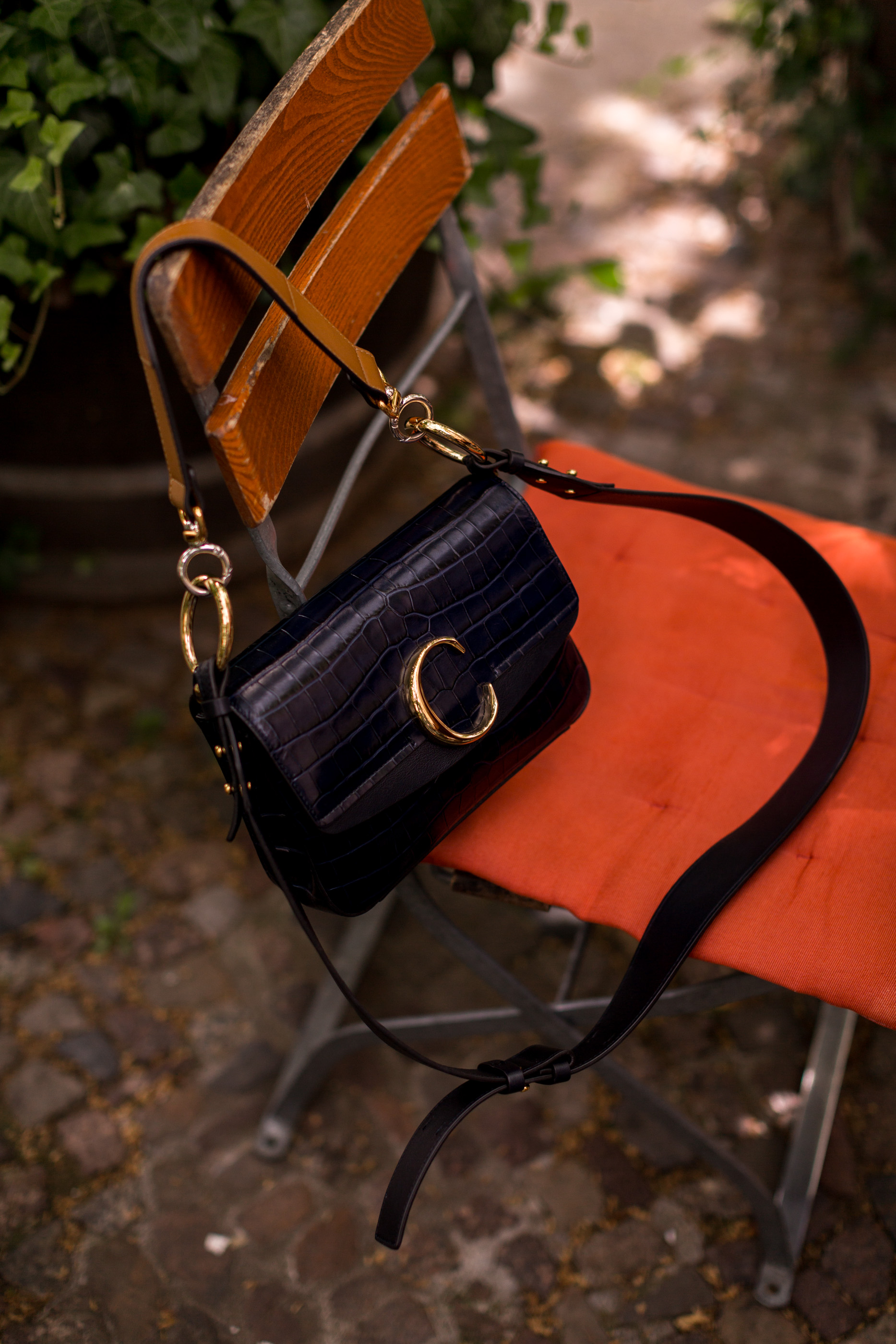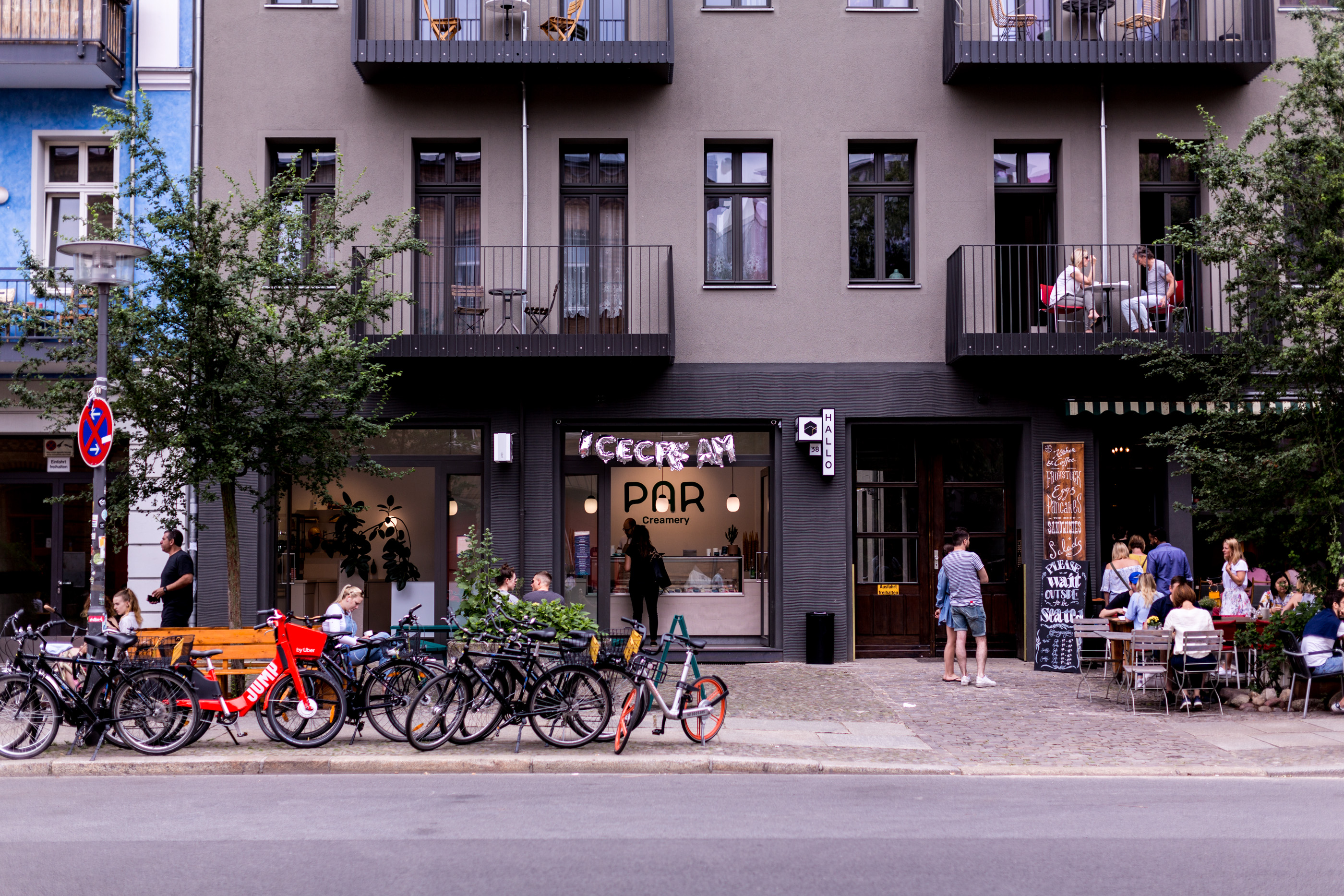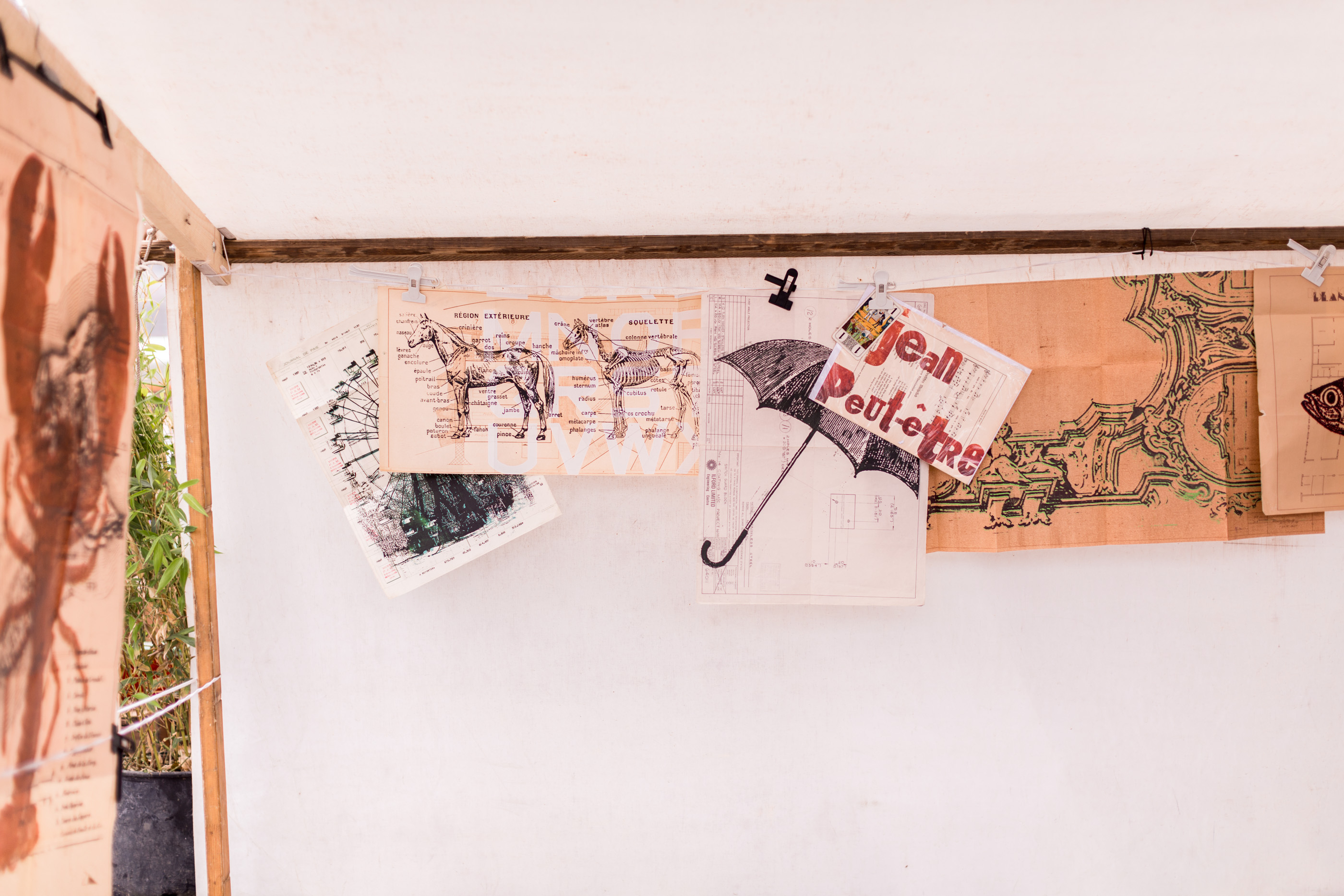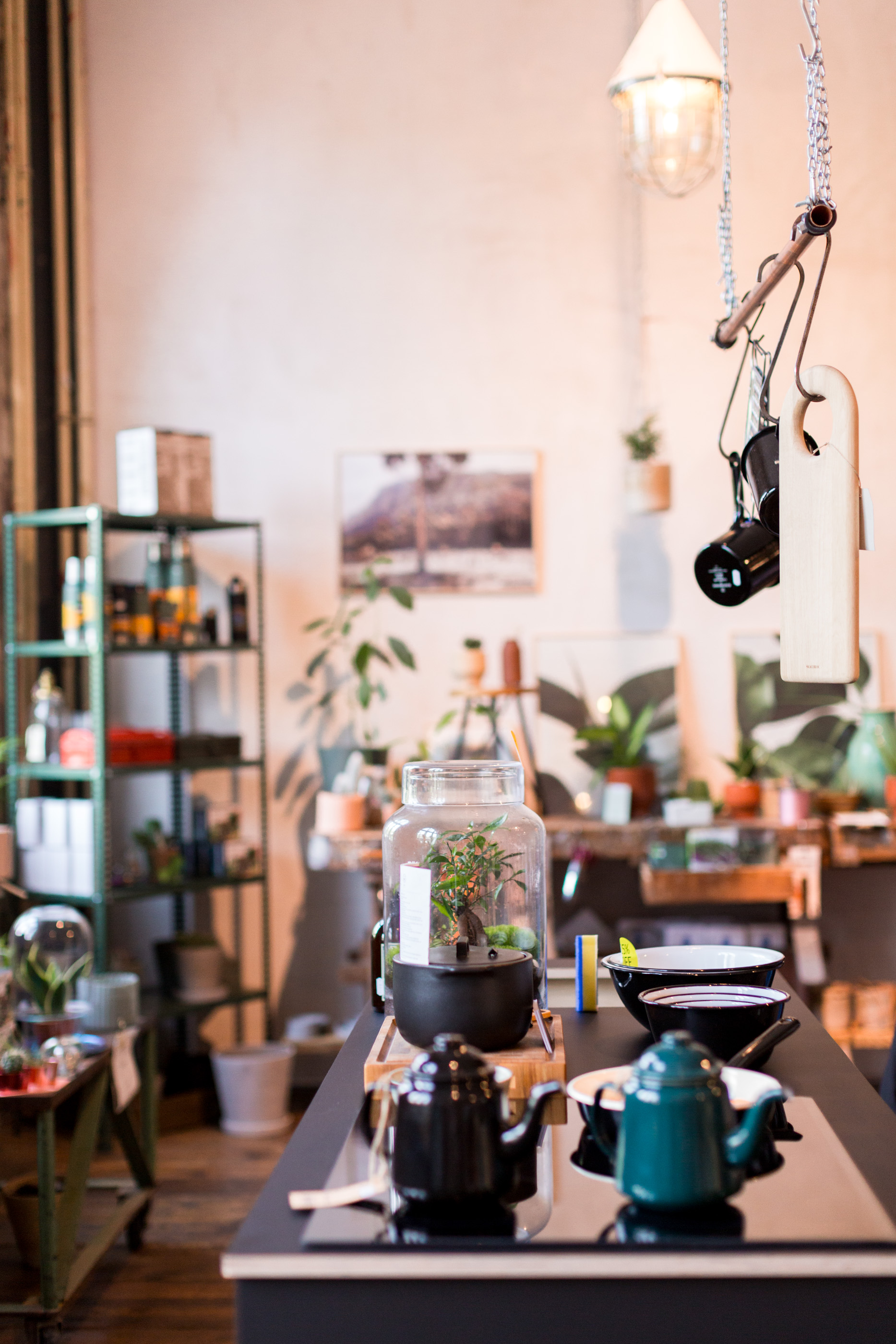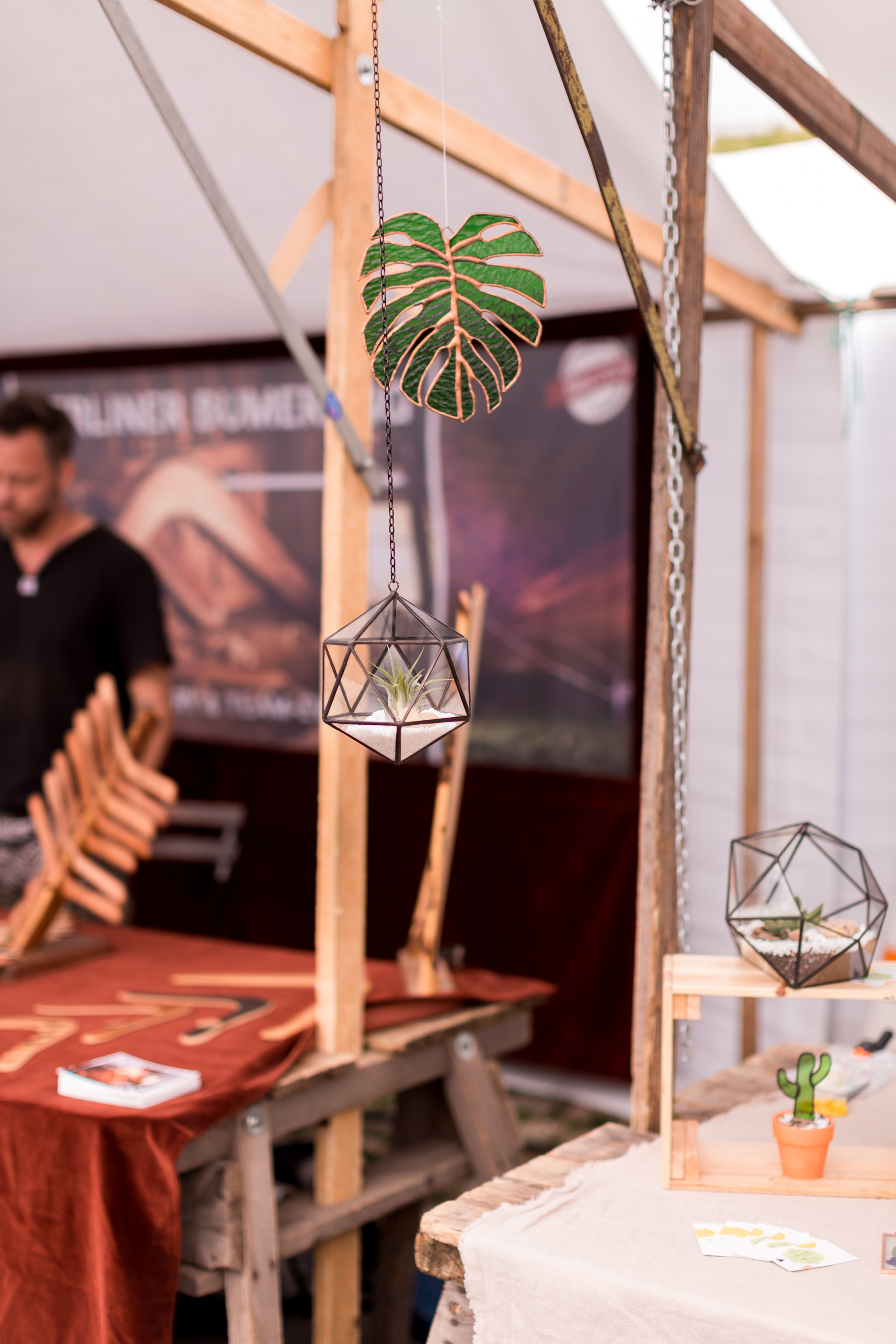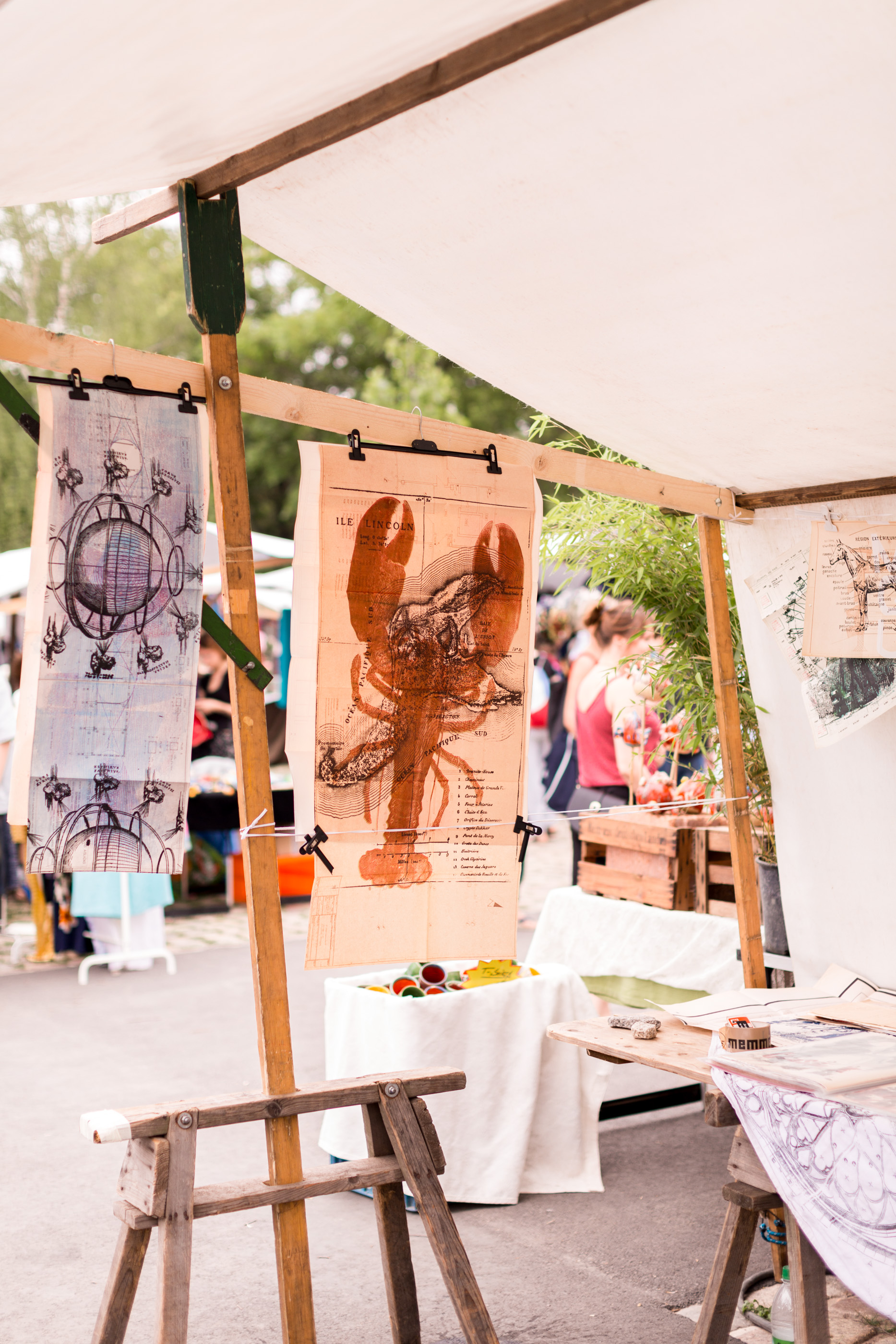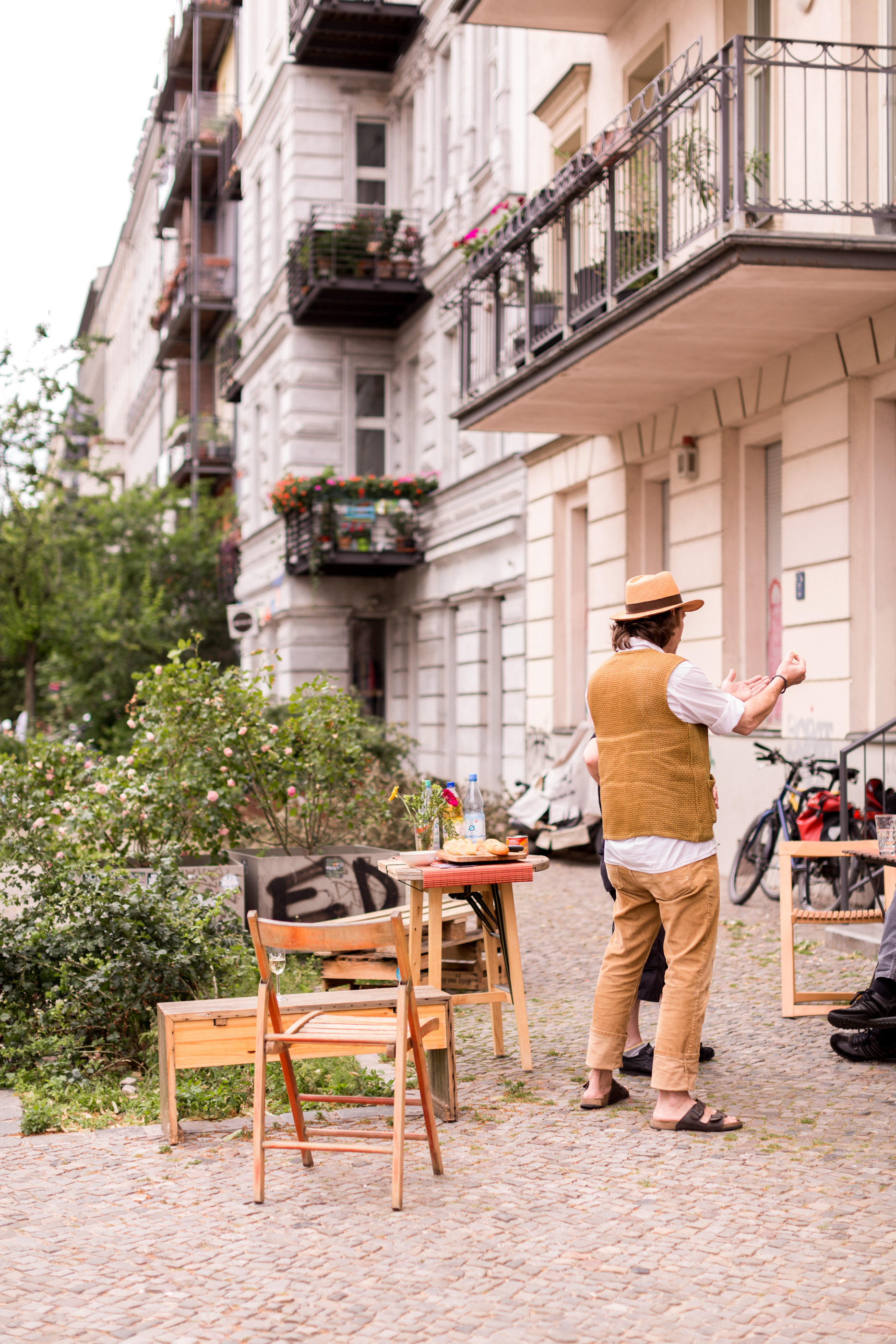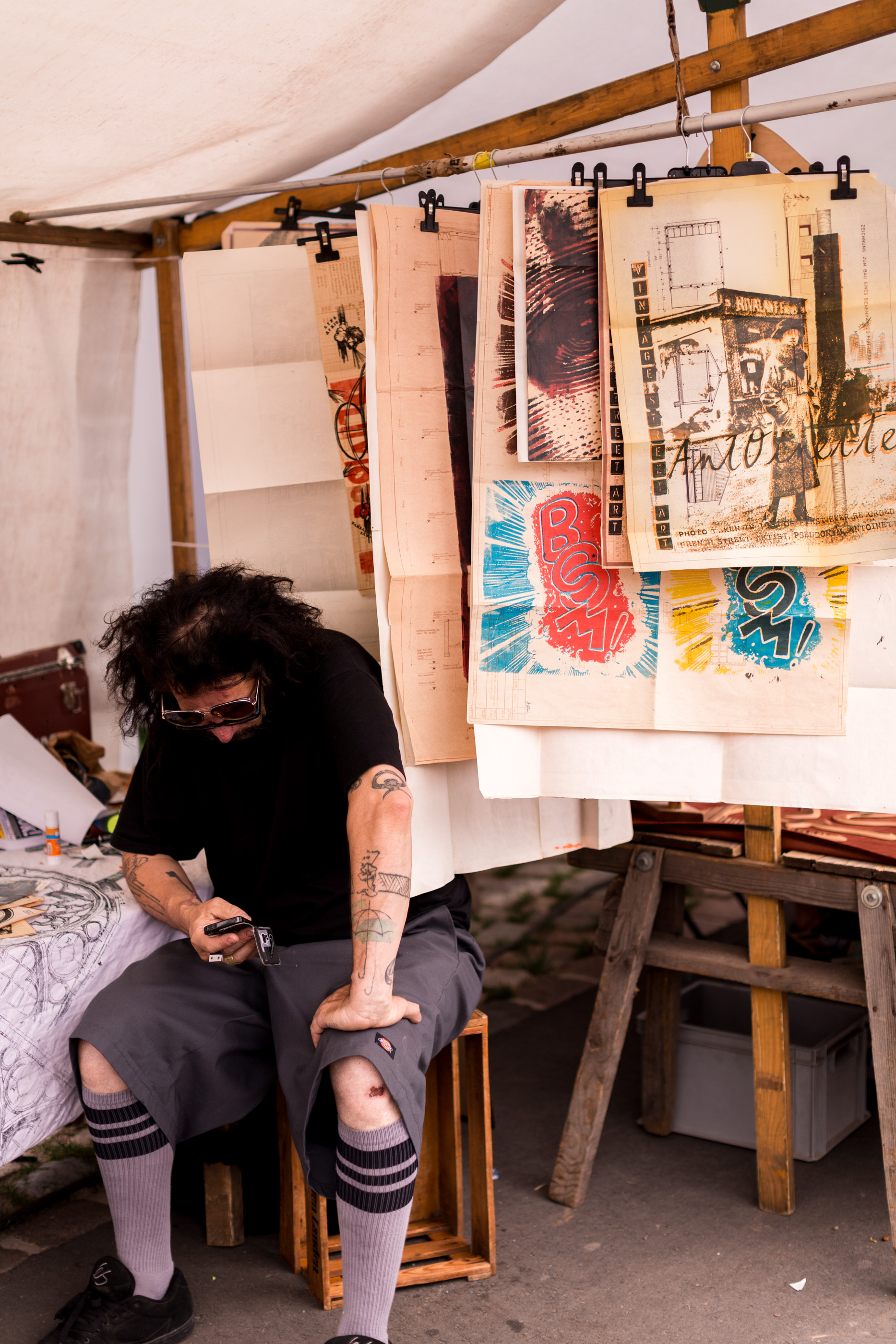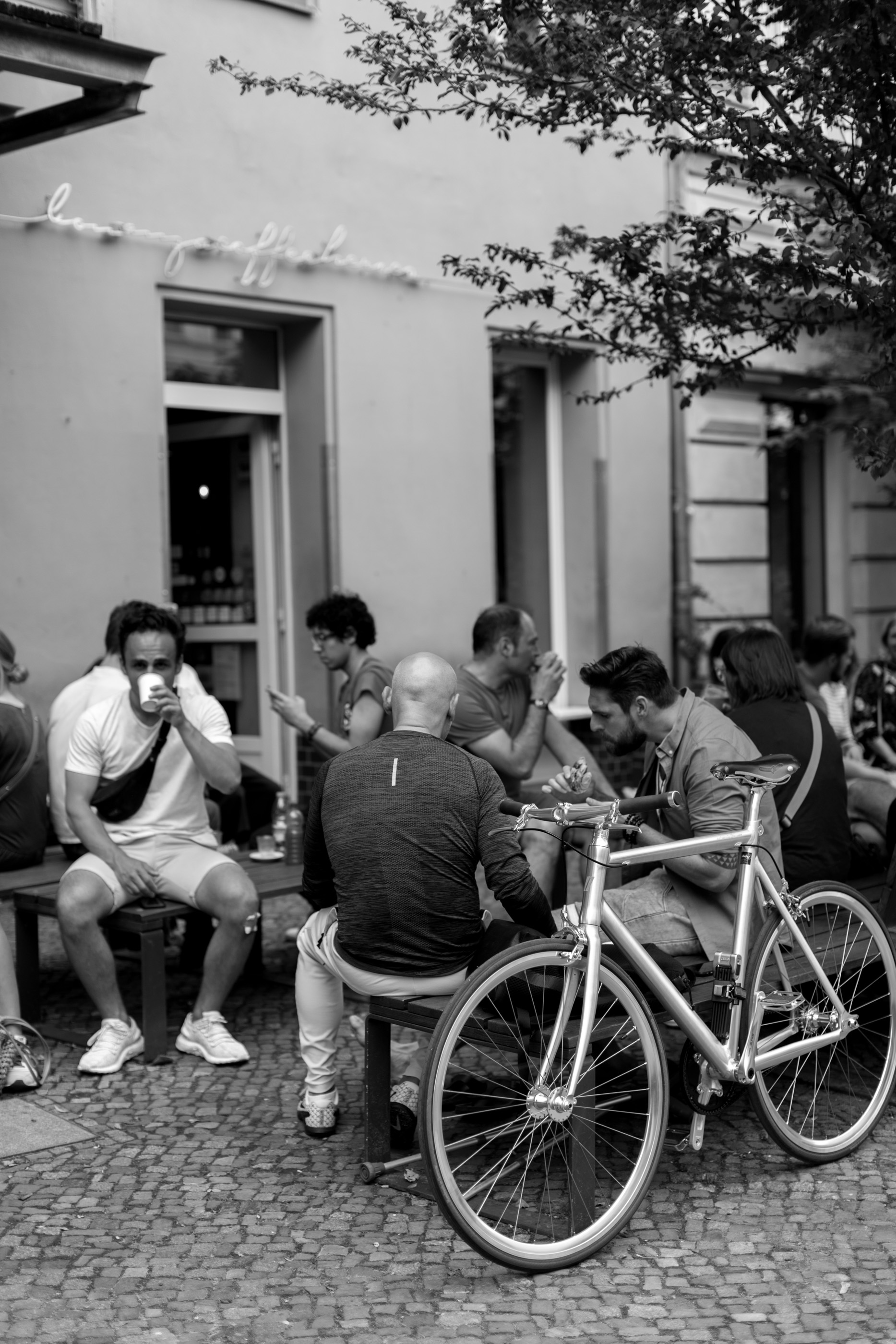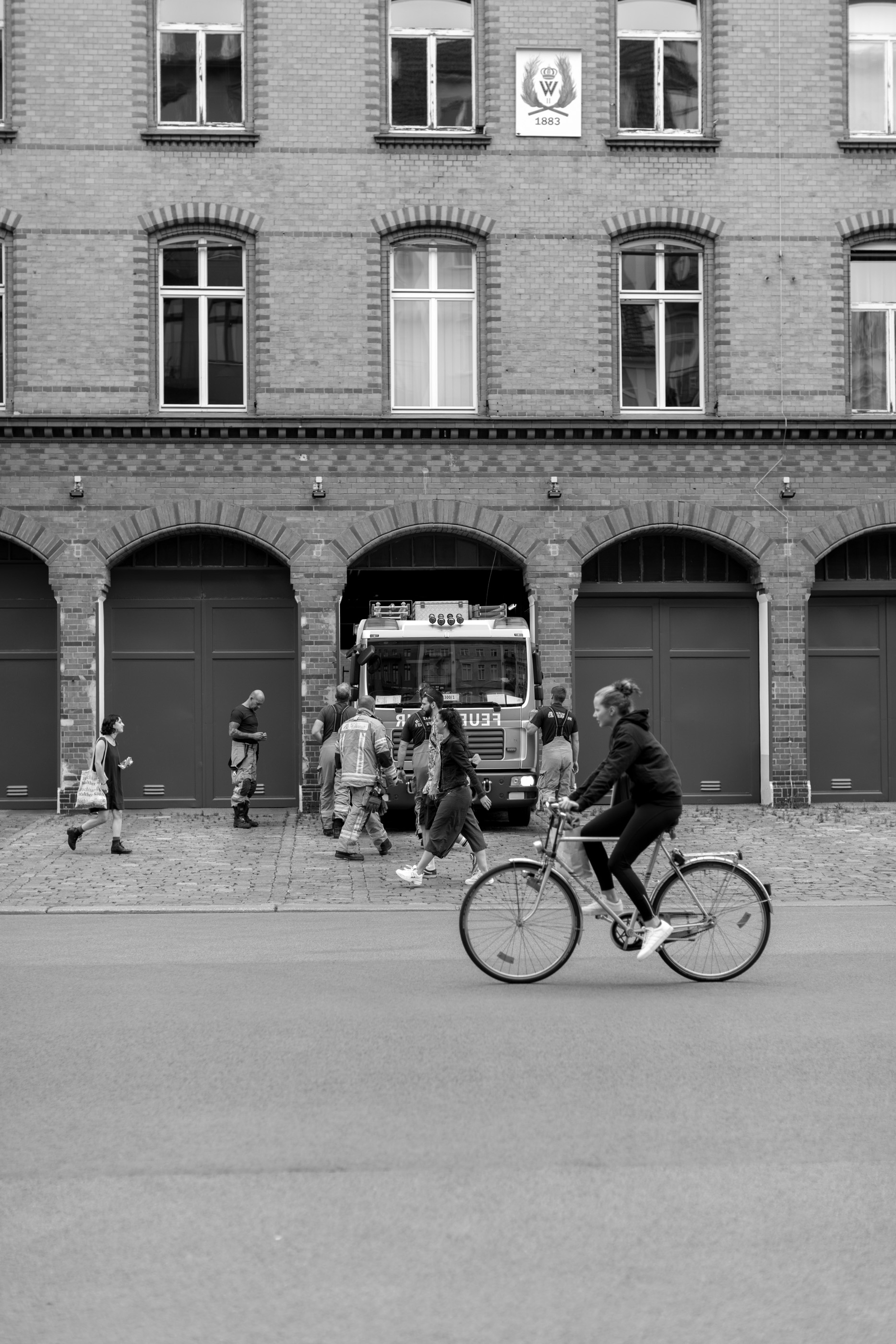 ---
---
Berlin is a big city and one of the things I hadn't anticipated was how far it was to get to, from and around the various districts, especially areas like Kreuzberg that are slightly further out of the centre of Berlin – you can certainly spend a lot of time walking and exploring (which is no bad thing). As we were based at Soho Haus for the long weekend we spent much of our time pottering around that part of the city and exploring the local neighbourhood. My favourite part of Berlin was Prenzlauer Berg which on the weekend is a hub of brunching and street lined coffee drinkers, it really reminded me of places like Amsterdam and Copenhagen and I loved the brunch spots they had to offer (Anna Blume & ABC Kitchen are packed, so get there early and join the queue).
My favourite dinner was at Katz Orange, the outside courtyard and cosy interior make it quite magical, and the food and cocktails are delicious there. I'd highly recommend adding it to any trip to Berlin. We didn't make it to Cafe Jolesch or Eins44, but these were both on my hit list, and i'd definitely try and visit on my next trip.
I loved the village vibes of Kreuzberg and Cafe Silo was definitely a nice spot for lunch and a drink, an easy part of the city to stroll around and soak up some local atmosphere.
Of course given the History of Berlin it would be amiss not to go and pay respects at some of the cities historical monuments and remains, the Jewish Memorial is quite something and it's definitely worth a trip to see Checkpoint Charlie and the Berlin Wall remains, whether it be the East Side Gallery or the Memorial. It's certainly a moment of reflection but worth factoring into your trip.
We really enjoyed our city break and I'd definitely go again, Soho Haus is also an incredible base with it's rooftop pool, Cecconis and the very cool Store X on the ground floor.