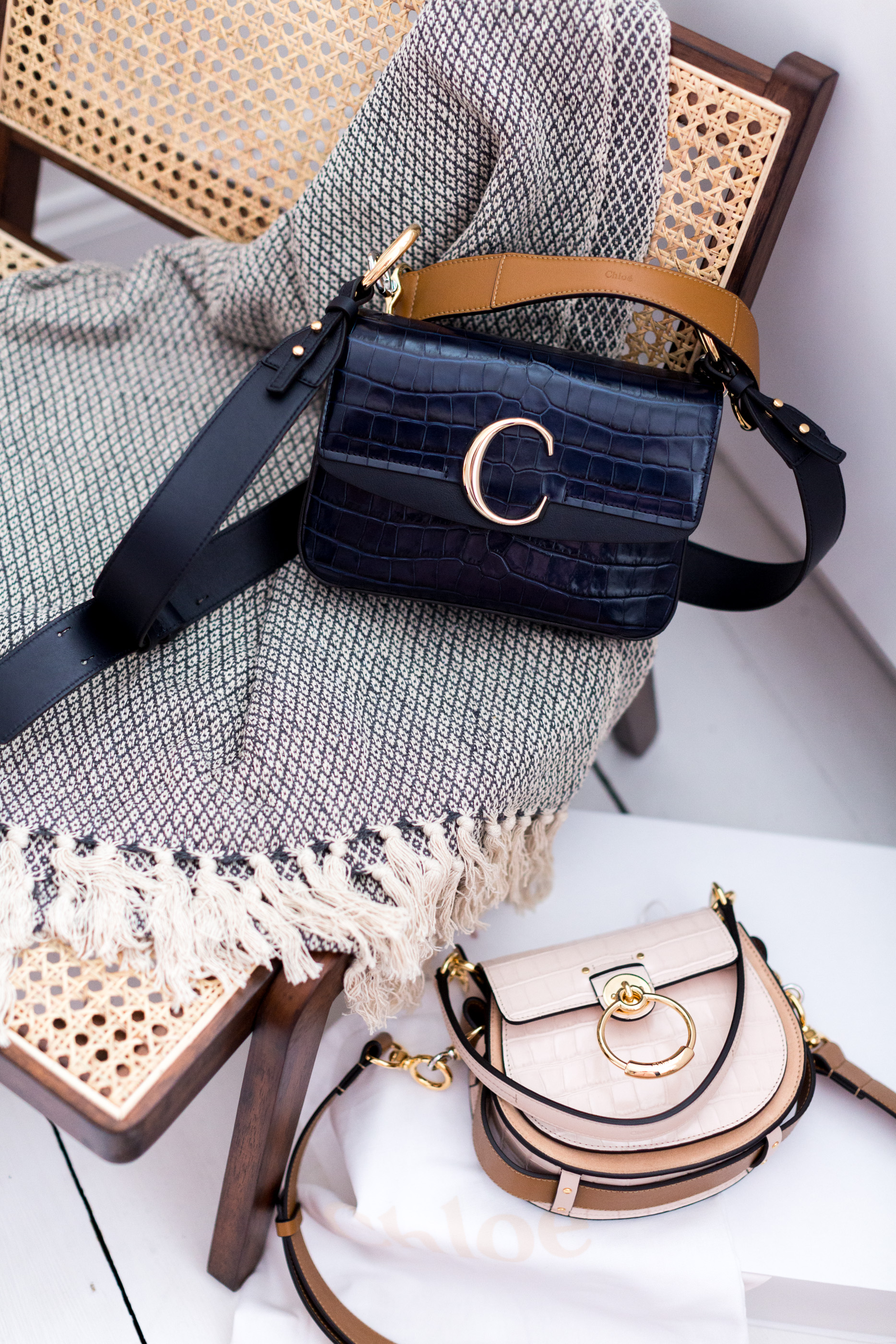 ---
THREE RULES FOR INVESTING IN DESIGNER
The questions to ask yourself before any big investment
---
As you may have guessed if you've been a long term reader of mediamarmalade, I have a thing for bags. It's not a new thing, even as a toddler I would go around the house collecting all the bags and wearing them all around the house. My mum used to call me the bag lady. It's clearly one of those nature nurture things, and there's no point trying to change nature, I'm born to have a bag collection.
I started collecting bags, designer bags specifically, about 14 years ago. That was when I got my first real designer bag, and it was after around 6 years of obsessive planning, hoping and wishful thinking before it came about. From then on in the wheels were in motion and my penchant for luxury bags only excelled purchase upon purchase.
I now have quite a wonderful collection, and as with any obsessive, it won't stop there. There are always new pieces I discover, or more one off pieces I long for but would invest in less frequently (e.g. Chanel, I have my boy bag, and in time would love a classic, but at £4.5k a pop, it's not a regular bag purchase for me).
In fact I've just invested in my next purchase, a bag I've spent 6 months looking at daily and can't wait to arrive – the Gucci 1955. A beautiful, simple and classic bag. Nothing like their fast fashion collection in my opinion – which is important to me. And this point leads me to the exact point of this post. Whilst luxury buys may seem frivolous, and of course to some extent they are, they're not made lightly.
Every purchase I make is considered, saved for and choicefully made. There are many bags I adore which I never buy, perhaps something just doesn't quite sing to my soul the way other bags do, or it was never the right time financially. But for those I do go on to buy, they always pass a three rule test.
Three questions I believe are a perfect filter to any luxury investment, and help make sure you're heart and wallet are in the right place before you hand over that cash.
Do I love it? Will I wear it? Can I afford it?
---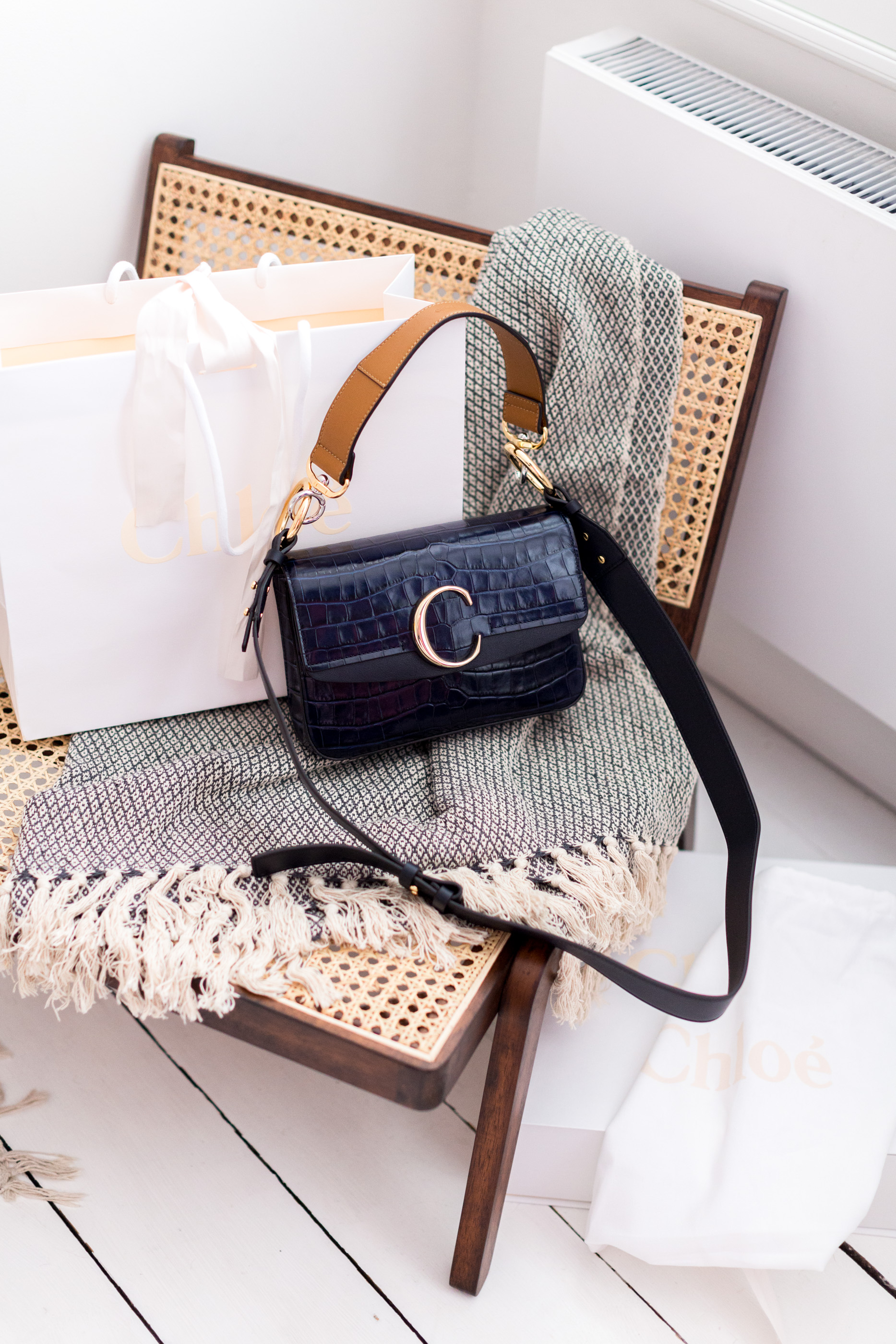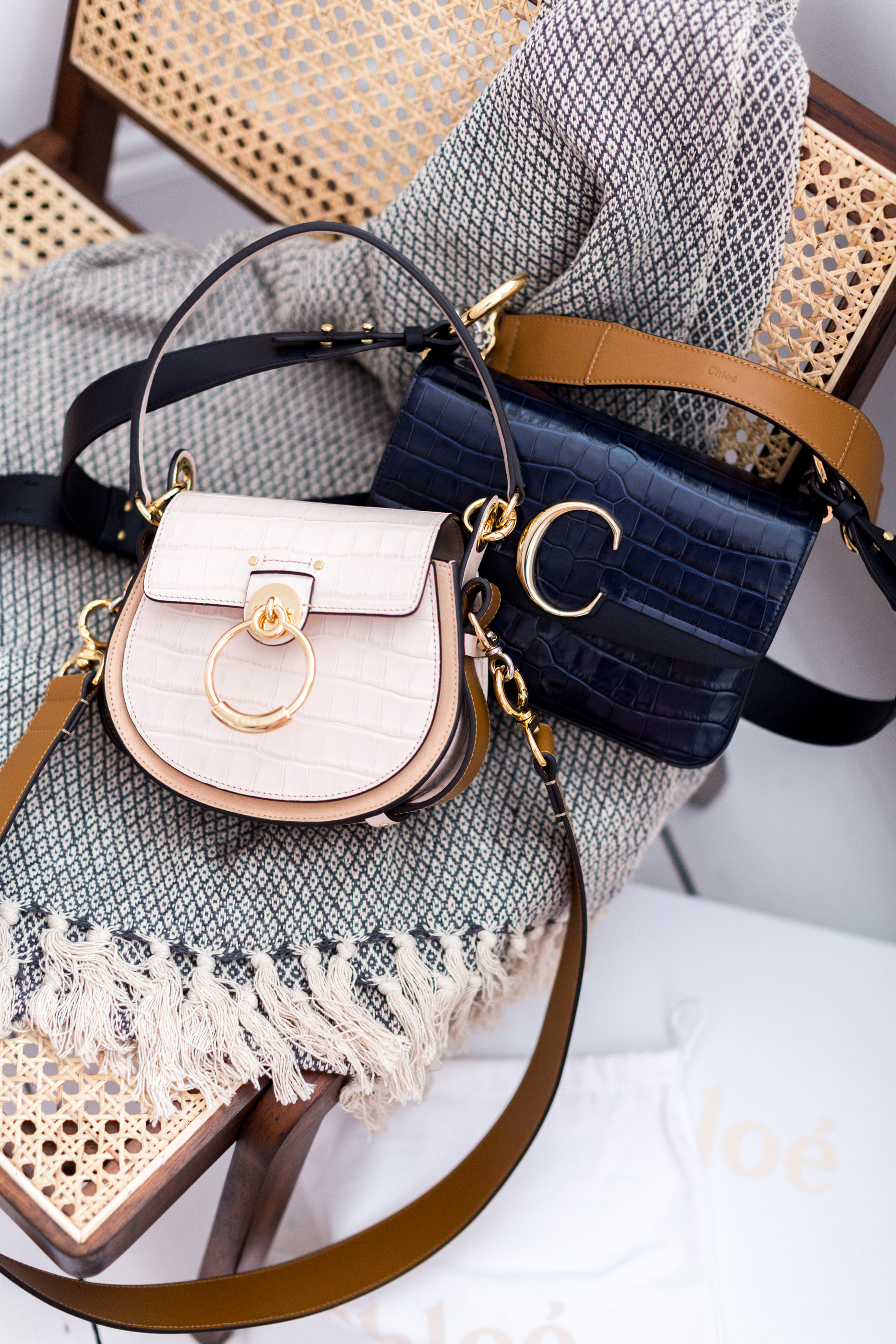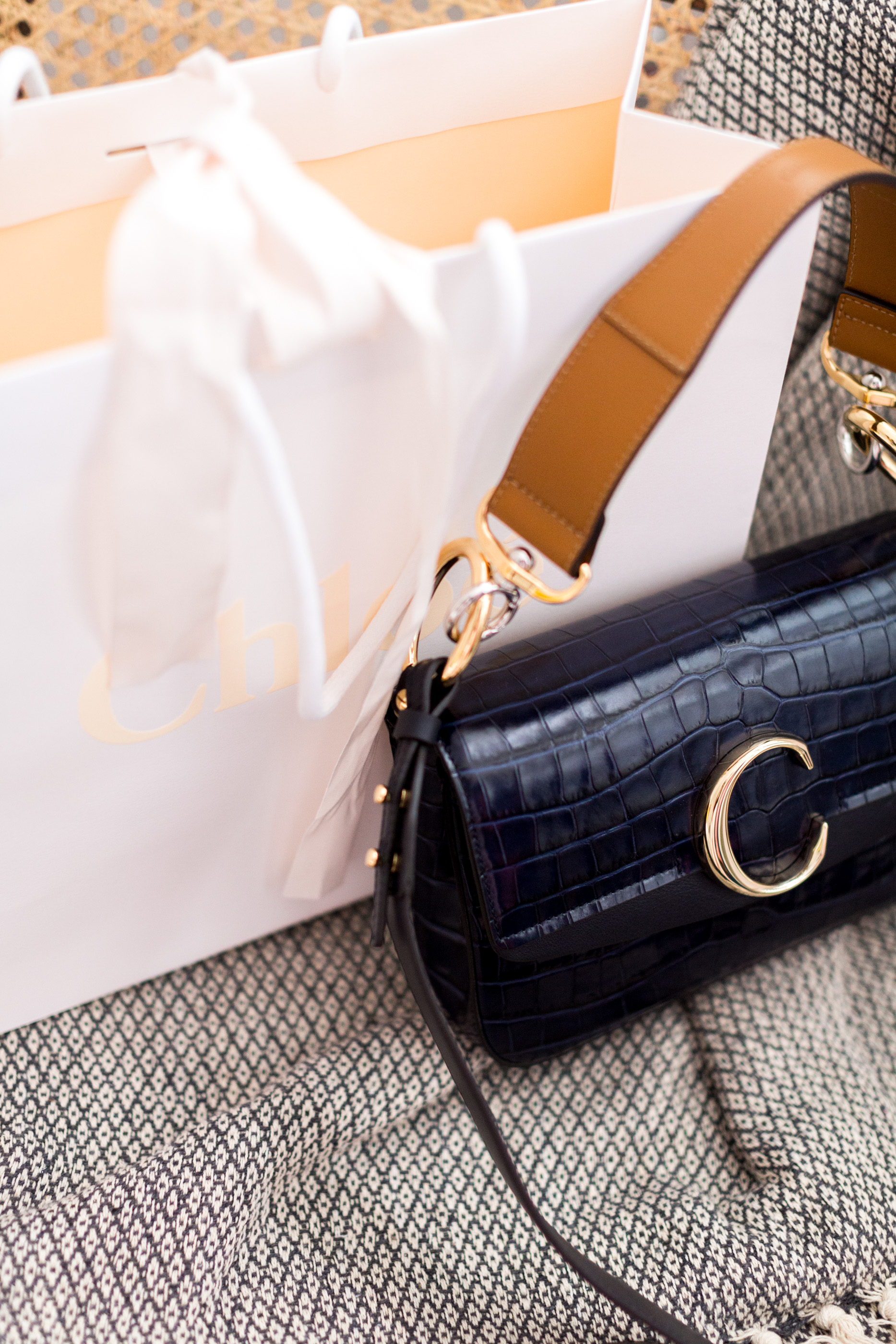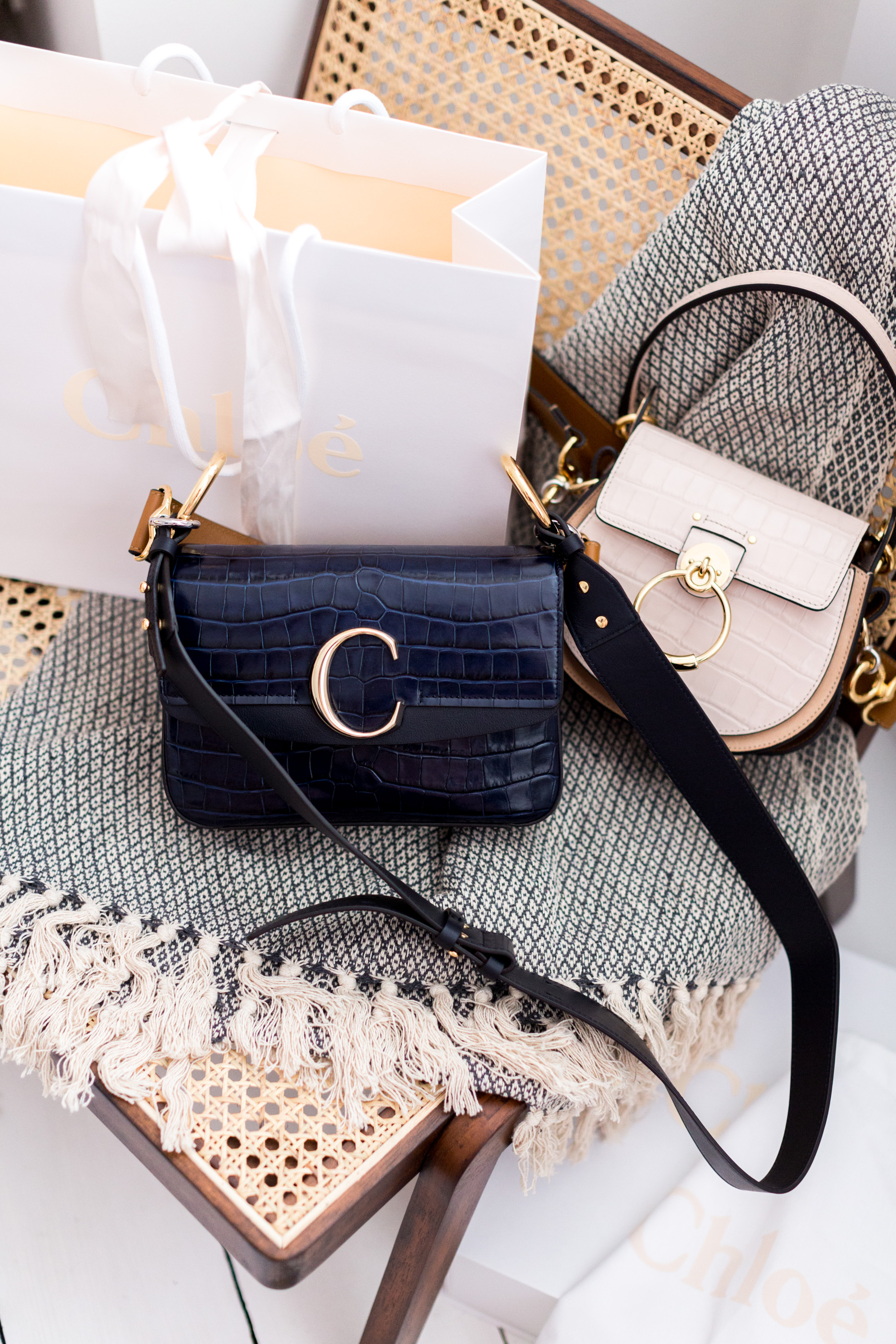 ---
THREE QUESTIONS TO ASK YOURSELF BEFORE ANY LUXURY PURCHASE?
–
DO I LOVE IT
–
The first, and an absolutely critical question (albeit they all are) is do I love it. I mean really, truly, can't stop thinking about it, have become obsessive about it, have worked out every possible way of owning it, Love it.
You know the difference between something that would be nice to own, versus something you simply must have. That innate gut instinct is a key step in my purchasing of luxury bags.
Nothing other than deep, besotted, obsessive love for a piece is enough to make it a worthy purchase.
There is however a challenge with using this question alone, which is why of course we have two more, and that's trends, fashion, and FADS. It can be very, very, worryingly easy, to feel lust for a piece that's the 'it' bag of the moment. The fandom around a piece can absolutely have you swept up mistaking eternal love for a lustful affair. It can be incredibly hard to differentiate these two feelings, and often the latter, a lustful moment, can often result in a purchase that won't stand the test of time.
I see many people buying bags, especially when it's their first foray into luxury, that are 'popular' right now. Fashion bags. Think the Gucci disco, the Mulberry Alexa (the bag that ruined Mulberry for me), you know the ones … even sadly some of the Chloe bags which are so frivolously distributed for influencer marketing and then discounted post season (much to the disappointment of actual investors like me, who buy them through actual love and then get annoyed when they go in the sale later and everyone then has them making them that little bit less special). These bags often grab your attention because they're popular, but it's not necessarily because YOU actually love it. More just the idea of it.
Some of my best buys are those that were and are still classics, and haven't been swept up in instagram fast fashion fads – think the Celine Nano, all my Saint Laurent Bags and of course my Chanel Boy.
So the first key question is do you love it? I mean really, really, really love it?
–
WILL I WEAR IT
–
The second question is another important filter, because there are loads of things I love but the reality is they're just not me, and without adding the 'will I wear it' filter into the mix, we end up spending a fortune on pieces we never use.
This especially applies to clothes purchases, I used to have a terrible habit of buying things I love, but things that simply don't suit me and I just won't ever wear. That in itself makes it a terrible investment – unless of course you're framing it for art work.
Here's a good example of a bag I love, and could buy, but I know it's just not really something I'll wear or use. The Saint Laurent Sac Du Jour is a bag I've wanted for years. I love it. I've nearly bought it a dozen times. it's beautiful. But you know what, it's just not really me. I don't really wear structured hand bags, I tend to go for cross body and there in lies a big barrier for purchasing. Is it a bag I'll simply buy, but just never choose to wear!
–
CAN I AFFORD IT
–
I was about to say the biggest question, but perhaps in dual importance as do you love it, is the very simple matter of fact question of, can you afford it?
And I don't mean do you have a credit card you can put it on, or do you have £1750 in your bank right now to pay for it but then left with £0 for mortgage, bills and living, I mean can you actually afford it.
Do you have the luxury of having disposable income, that would allow you to invest in said piece, without it impacting your current financial commitments or forcing you to starve for a month?
I will only ever make a purchase when I can truly afford it, and the reality is, if you're investing in a quality classic a month or 6 won't make any differences to it's relevance or availability. It's always better to save and treat yourself, than over stretch and spend the purchase honeymoon stressing rather than enjoying every glorious second with your new baby.
NB: it would be slightly different if an Hermes was on your wish list and you suddenly found one to buy, if you are Hermes inclined. But I don't really imagine anyone's registering on an Hermes customer service list unless they've got a couple of spare tens of thousands in the bank.
So to conclude, your final, and incredibly important question to ask yourself, is simply can you (really) afford it?
–
Once you've passed the three simple rules for investing in designer, then there's no stopping you going and buying that piece you've been longing for and adding it to your collection.