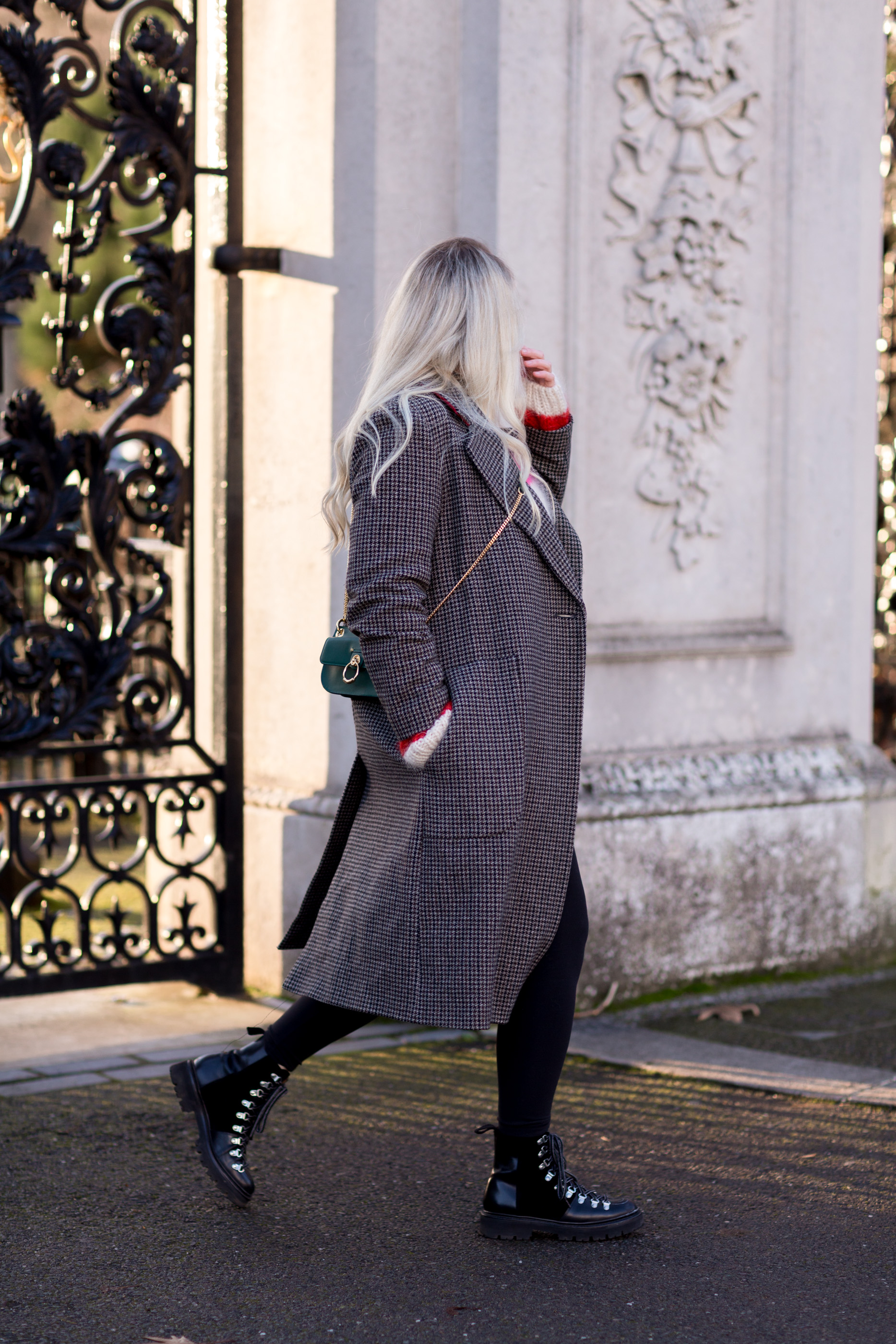 ---
MINI MARMALADE: FAIL SAFE BUMP STYLE
My Everyday Maternity Style, Comfortable, Easy & Adaptable For My Growing Bump
---
Happy weekend everyone, my gosh this last week or so has felt like a lifetime from a work point of view. We've started back at full throttle, with the pace and demand we ended 2020 with, not something anyone needs to be honest. Let alone when you're increasingly pregnant with uncontrollable hormones coming out your ears.
The stress and pressure is certainly not a match made in heaven for my increasingly emotional, tired and achey state. I find myself finishing the day with a little cry, letting it all out. From conversations with a few friends, this is very normal but needless to say, I think it's a bit of a reminder to myself that right now I have something more important going on that requires some self care and protection. Something i'm going to try and practice a little more next week.
Despite the rude return to working life, there is one thing i'm still incredibly grateful for, and that is working from home. Not least because it means I get a cup of tea in bed before the back to back meetings start, and get to have dinner at a normal hour rather than post a late night in the office and tiring commute home, but even more so because It means that I get to live in pyjama -esque clothes without any judgement or care.
Cosy slippers socks, stretchy leggings, and oversized jumpers have become my fail safe outfit du jour, every single day, without really any variation. If I have a big meeting I might put on some lipstick and mascara, other than that I'm rejoicing in being gross and not having to really care what i'm looking like everyday.
I have recently bought a few new pieces that are more of an investment to see me through the growing bump and beyond – pieces that i'd buy anyway, but that are particularly bump friendly as we move towards spring and i'll no doubt be struggling to waddle about. But despite that, for now, my uniform is pretty much the same every single day. Reliably boring, but consistently comfortable.
---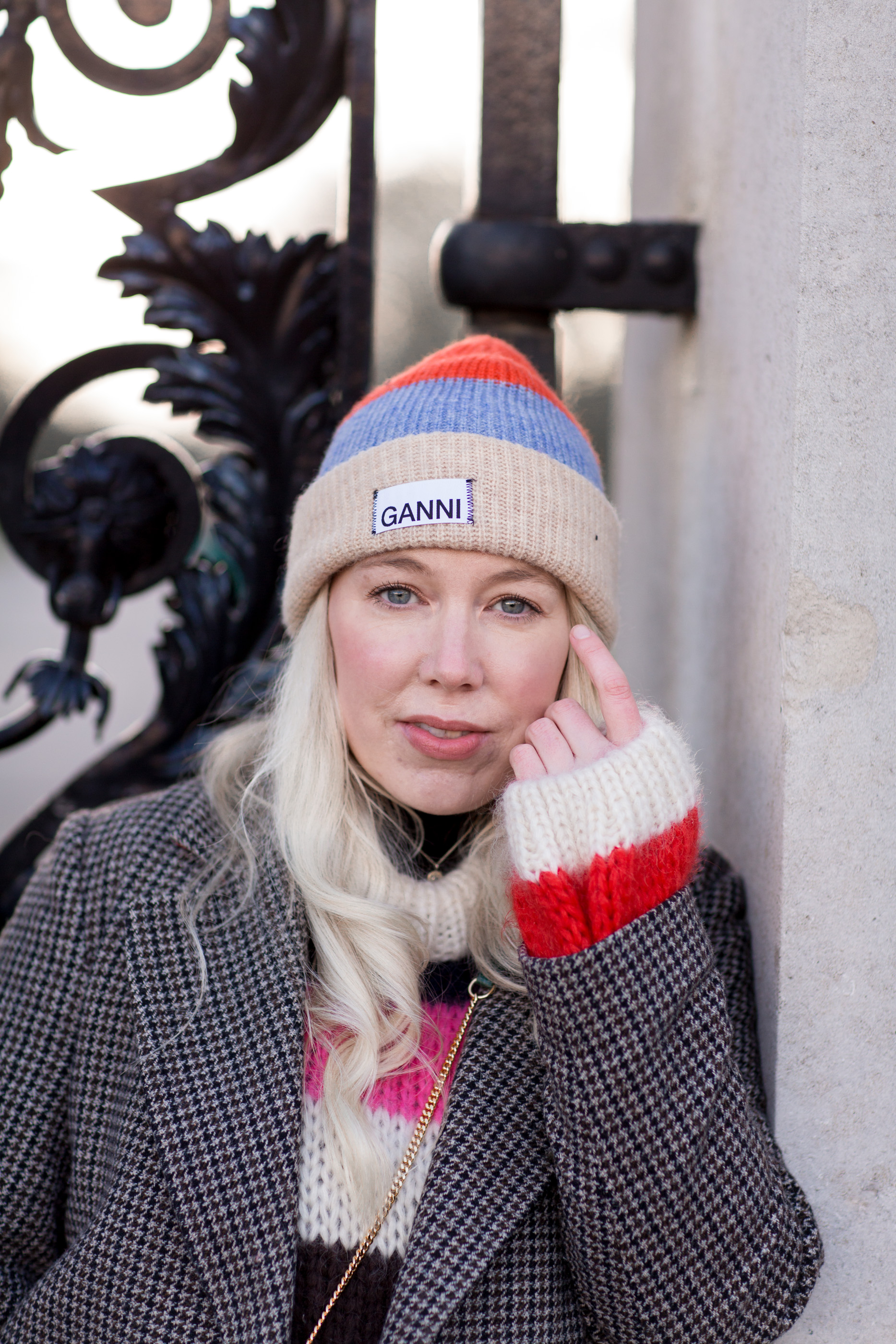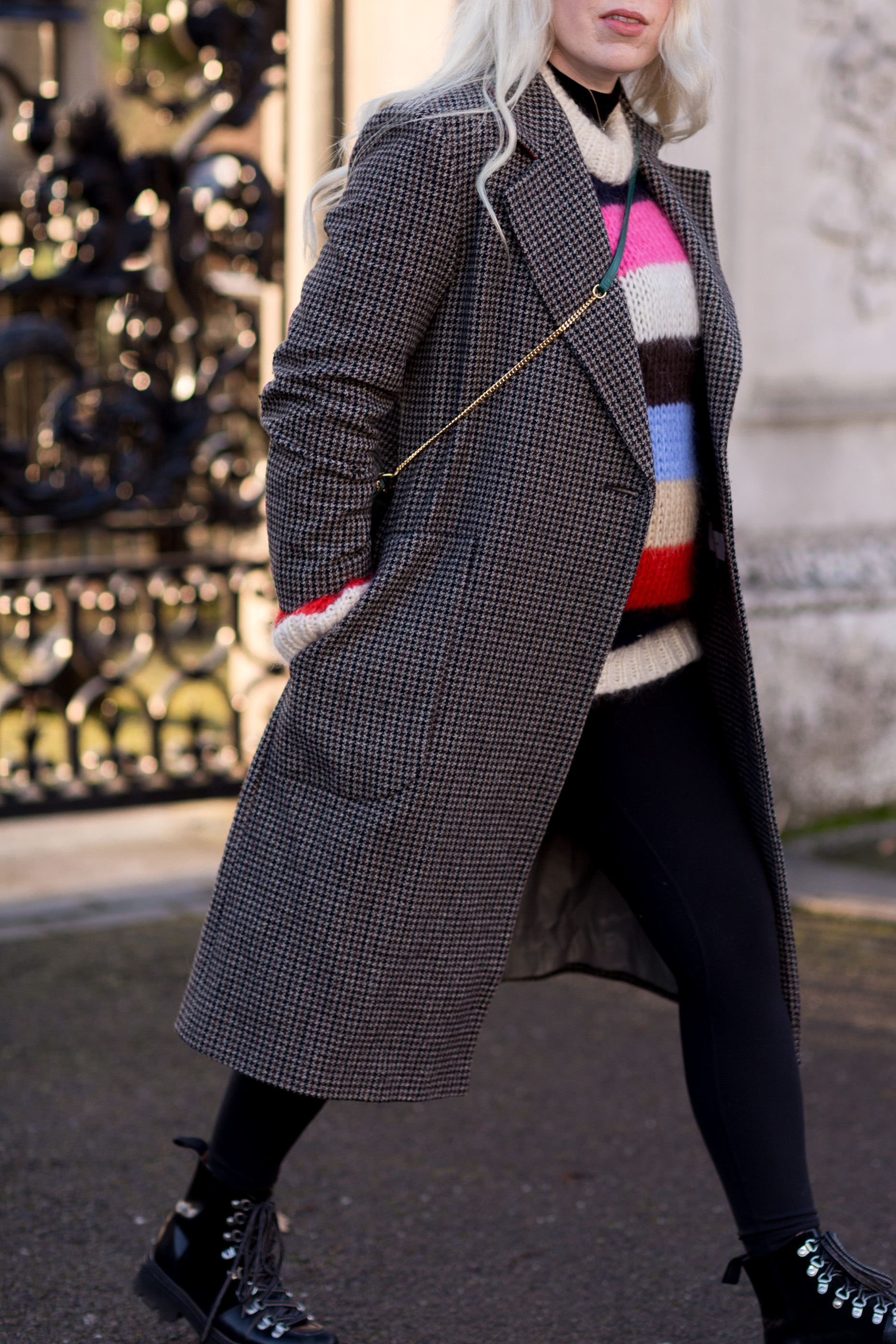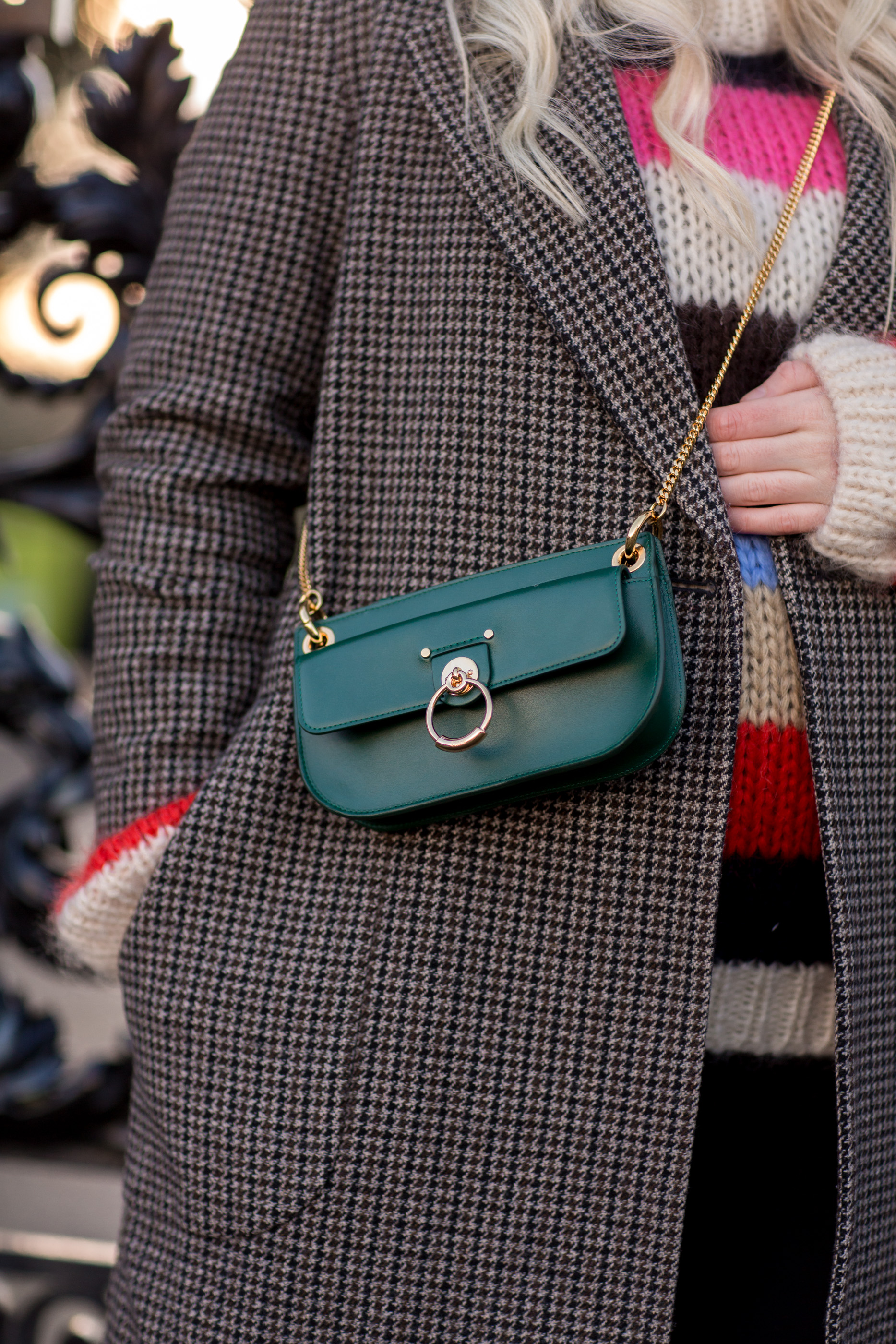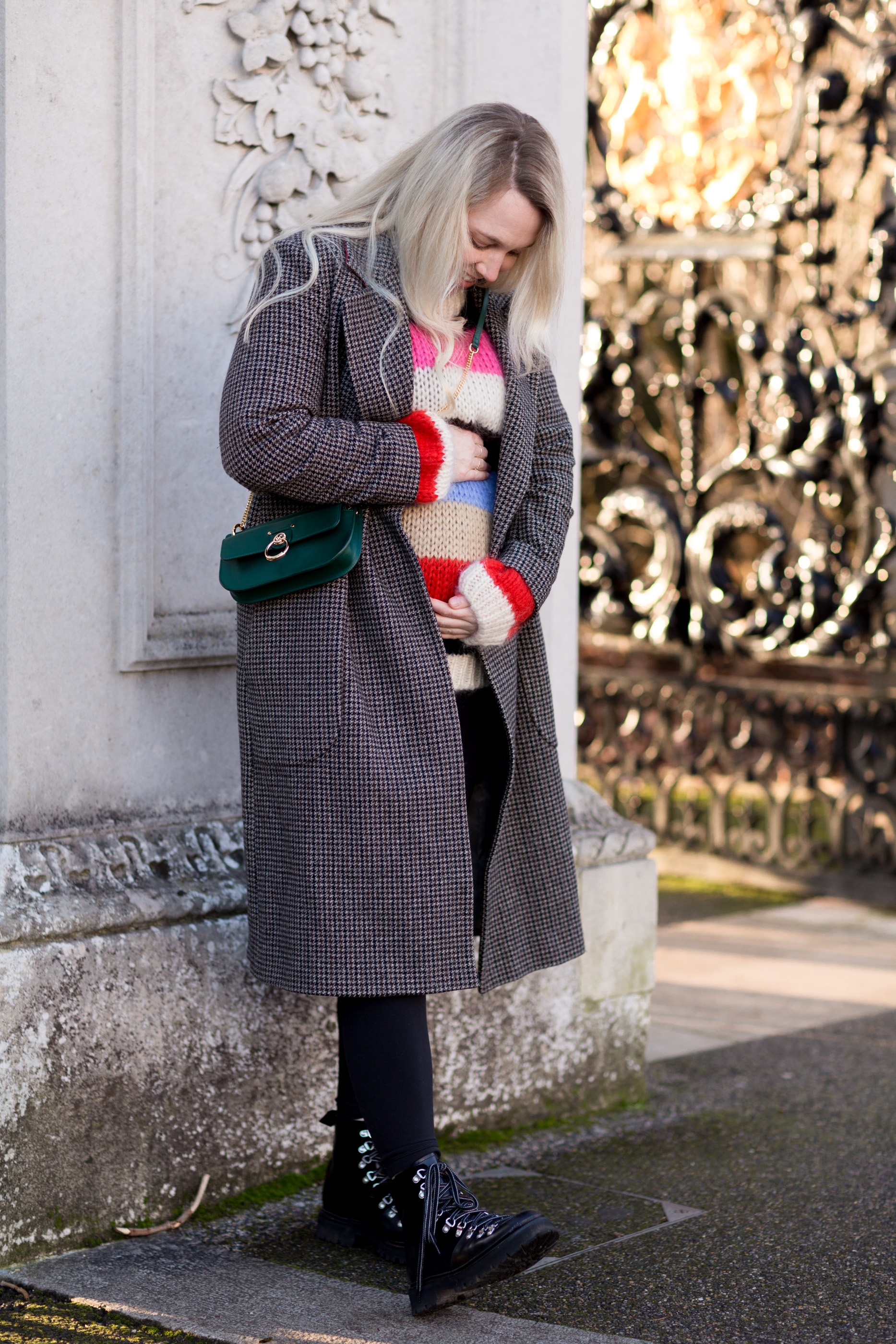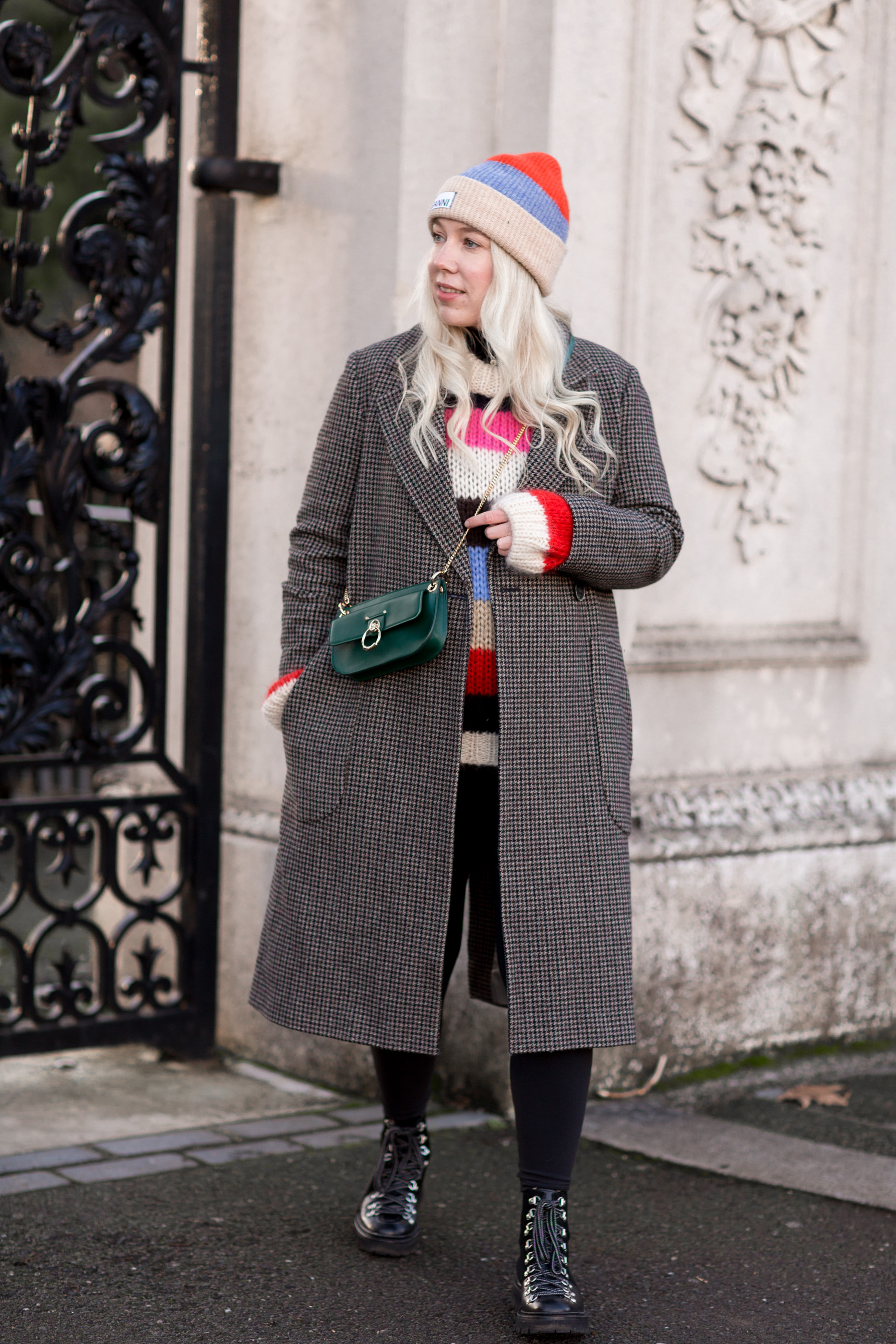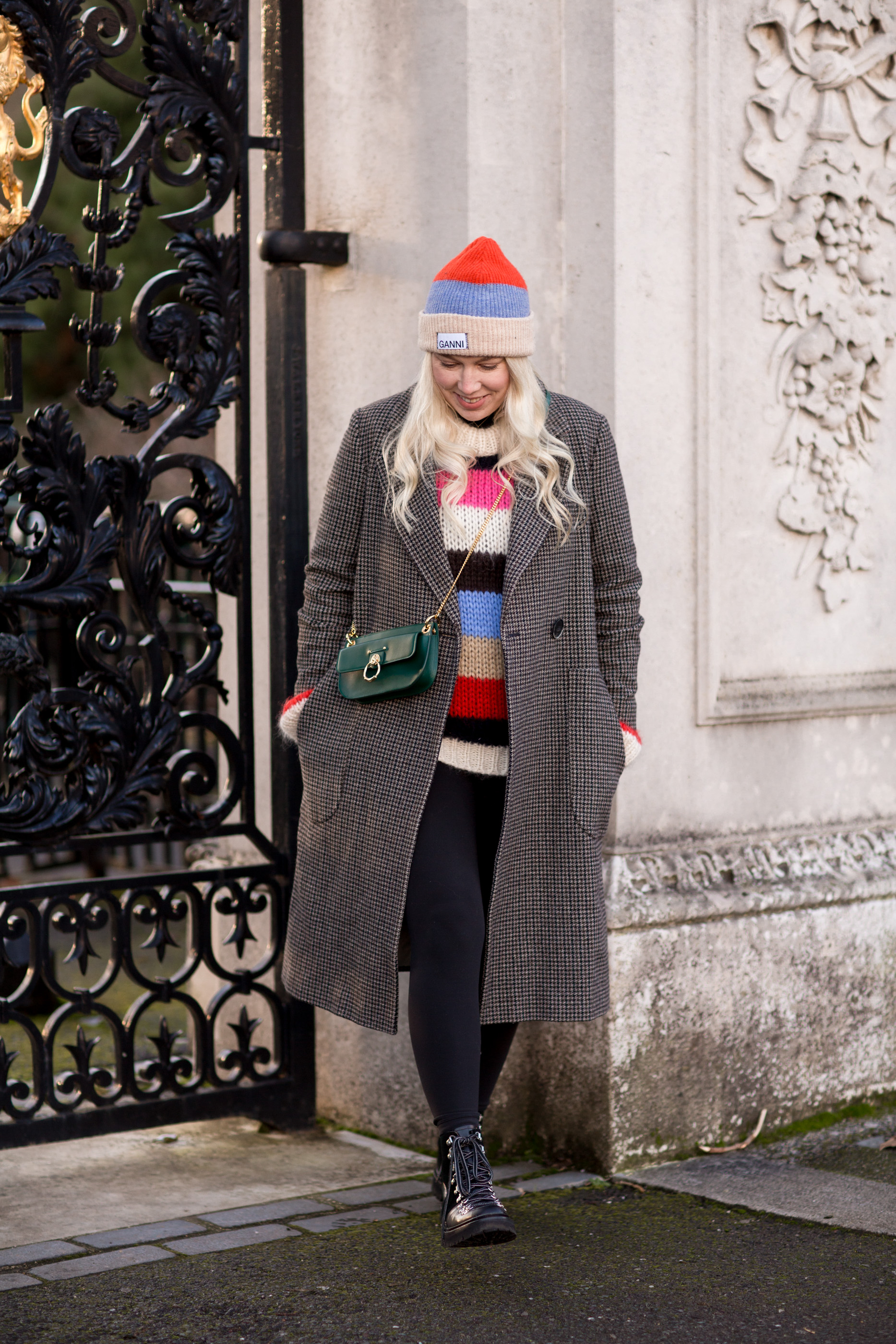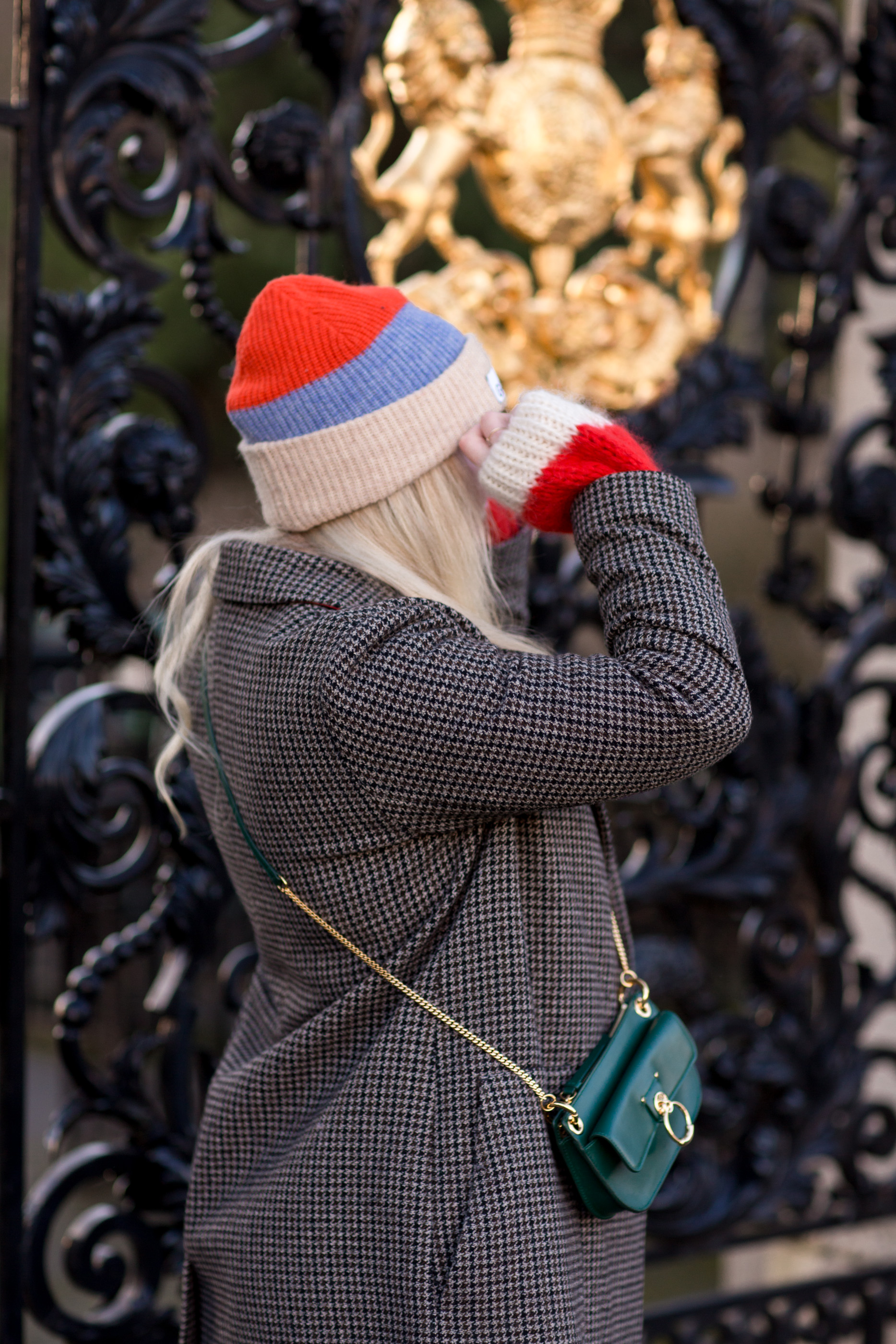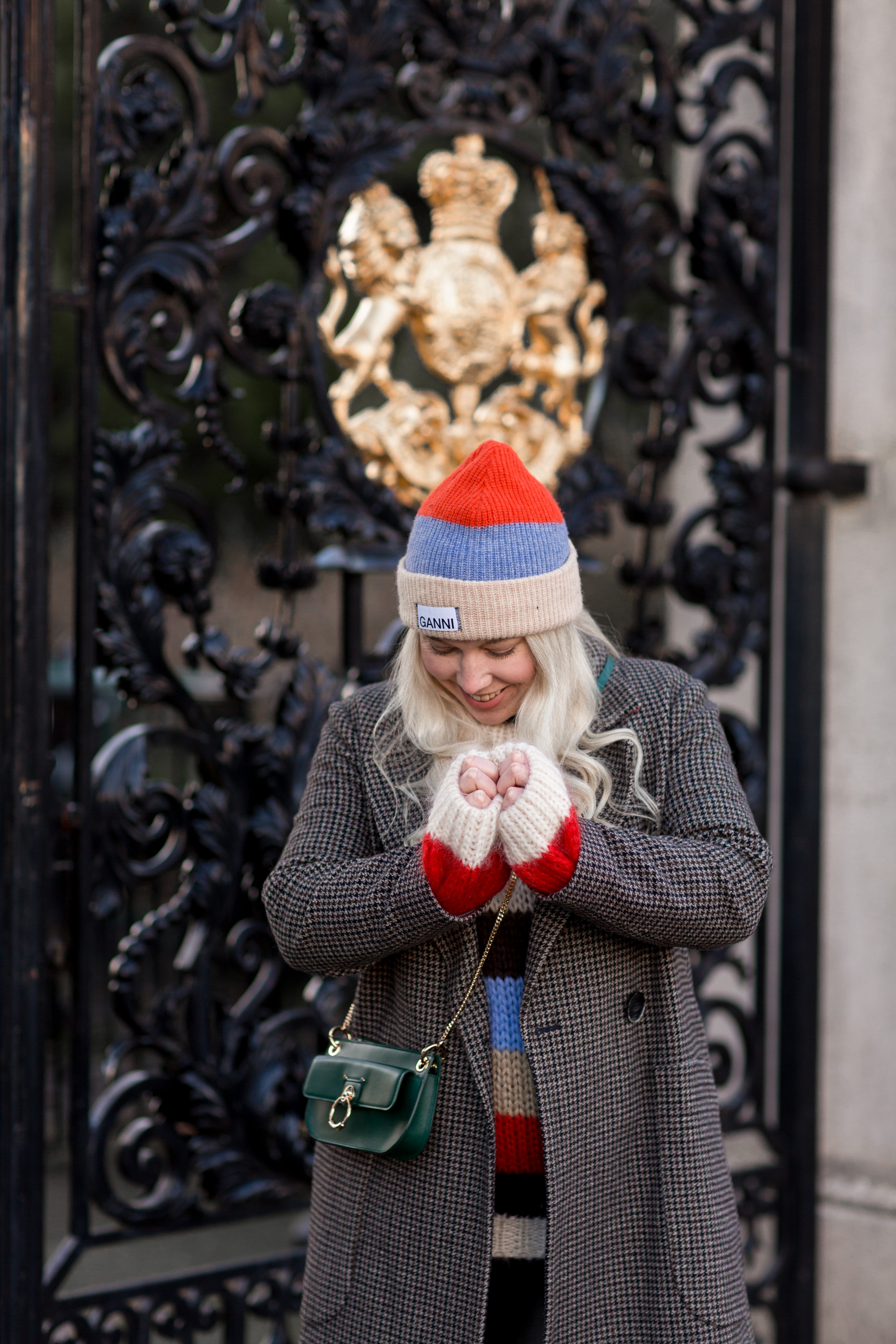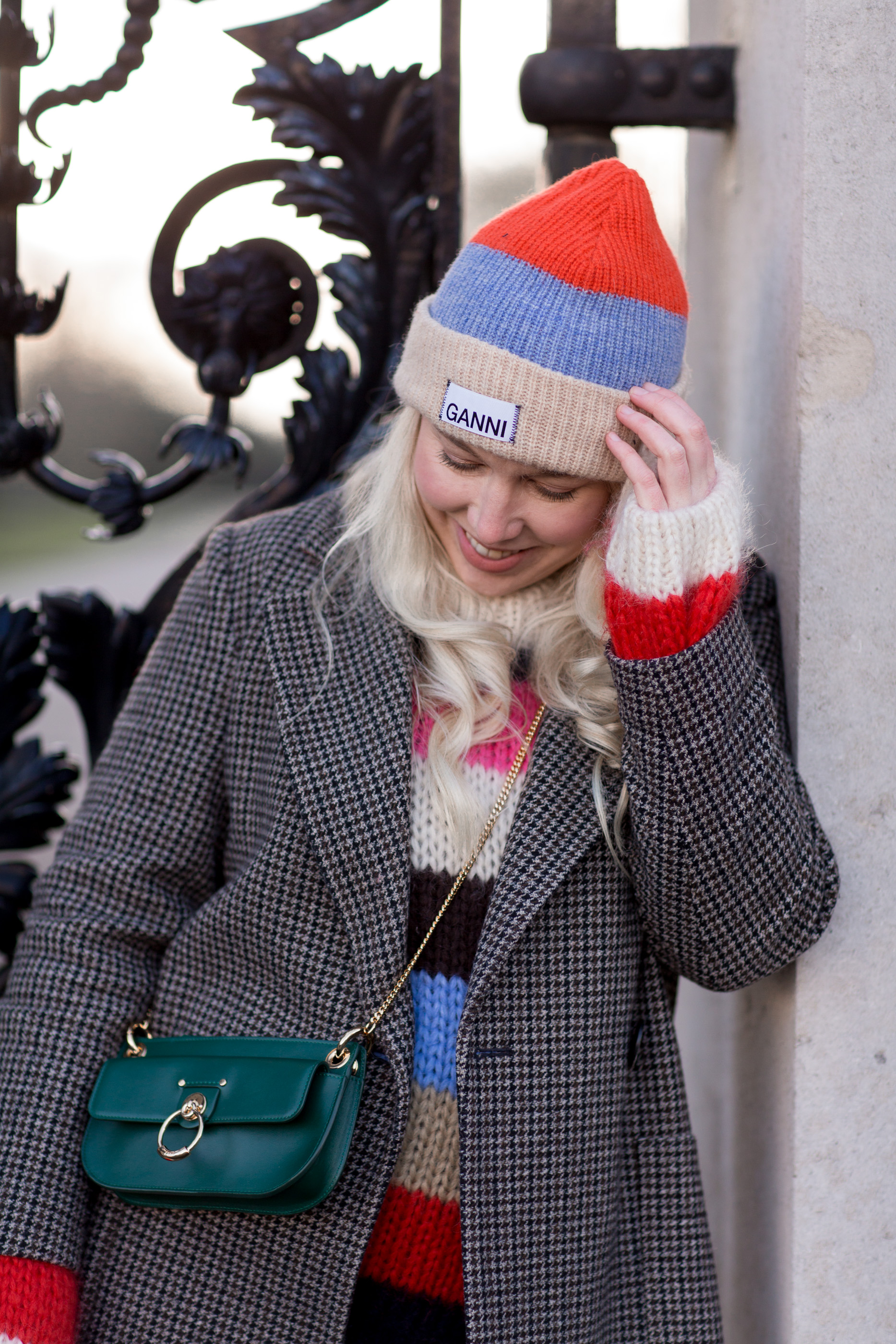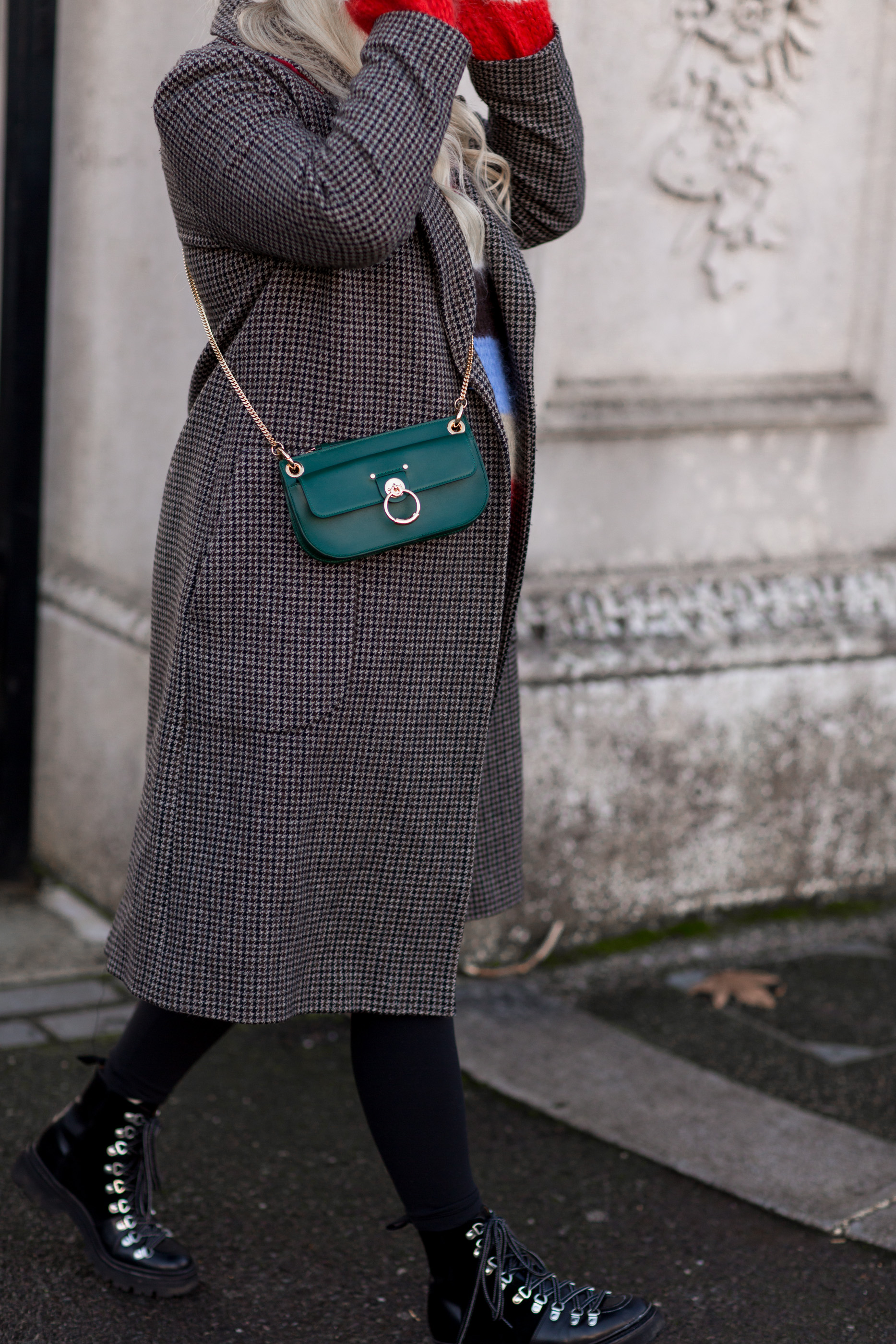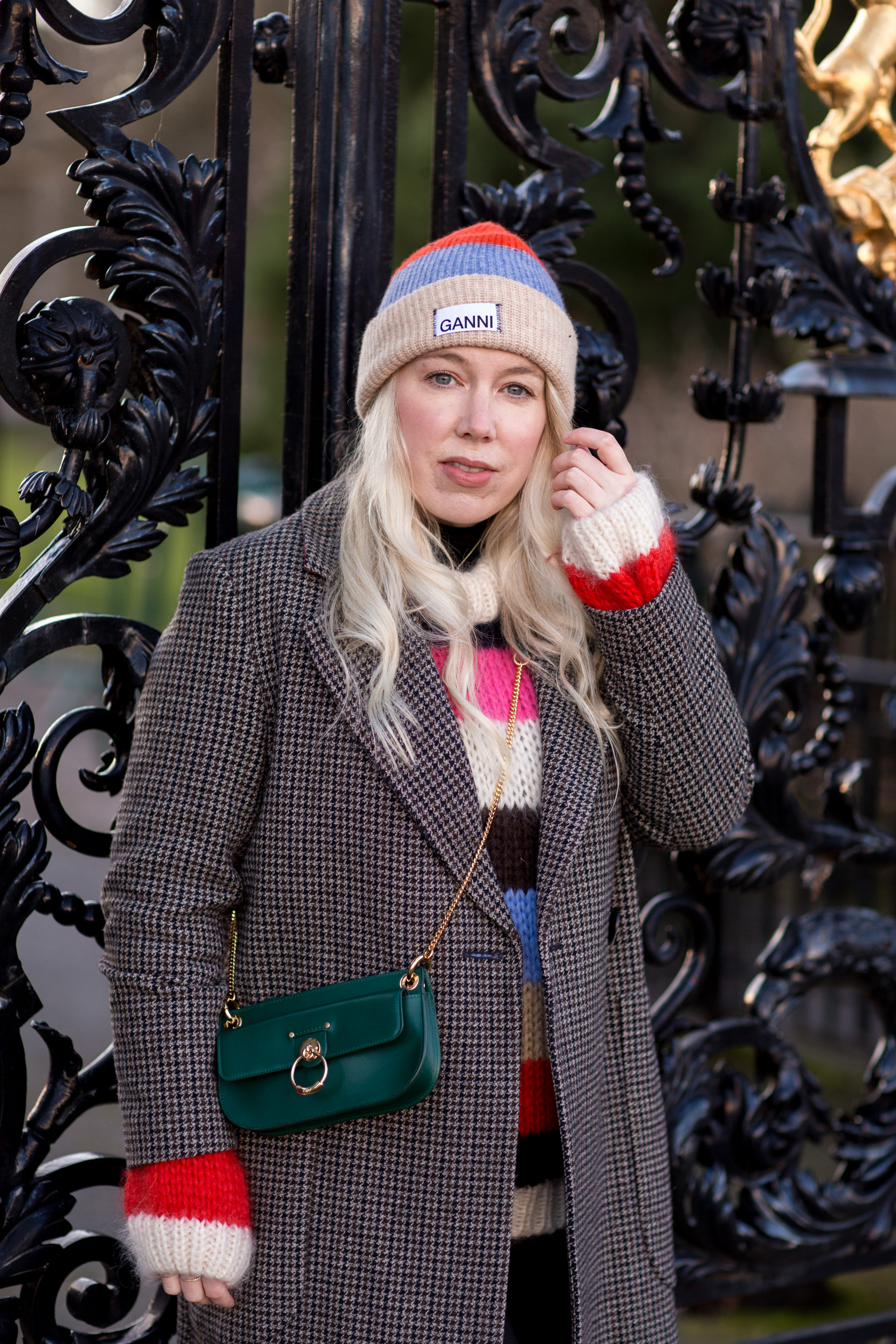 ---

---
I'm actually going to share a post soon on the items i've bought in the first and second trimester that have been worthwhile pregnancy buys – but spoiler alert, a black pair of my yoga leggings has to be up there with the most used buy yet. Thanks to working from home mostly, these are an everyday wear, so much so I think I might need to splash out on a second pair so that I can at least rotate them.
My fail safe pregnancy (and working from home) style is most definitely this simple concoction, fortunately my knitted jumper game is pretty strong and easily expansive with the growing bump. And most days I rotate in one of my Ganni knitted jumpers alongside my cosy black leggings, and that's me done.
I'm not getting out for many walks to be honest, a mixture of work demands and rain have made that quite the challenge the last few weeks, but when I do, for my weekly chiropractor session or a weekend treat to get a coffee, it's my Grenson Nanettes and old Jigsaw coat that complete the look and make it somewhat more acceptable for public display. The coat and boots upgrade the leggings making them a passable outfit, and of course the big jumper still does most the talking in terms of trying to tick any 'style credentials'.
The final piece i've been putting to good use when I do go out, is my Chloe bag Jase bought me for Christmas. A piece of function and beauty, but particularly functional ahead of the baby arriving – just enough space to fit my phone, keys and card, and easily accessible / wearable even when i'm juggling a baby and whatever else. Most my other cross shoulders require some shoulder 'hoiking' to keep up, or aren't super easy to get into with one hand – but this one delivers on all my new needs – ease, comfort, accessibility, hands free.
So nothing exciting, but a completely honest and accurate look at my current pregnancy style. The Ganni hat is also a god send given my roots are now about 2 inches long – i really hope the hairdressers open soon!