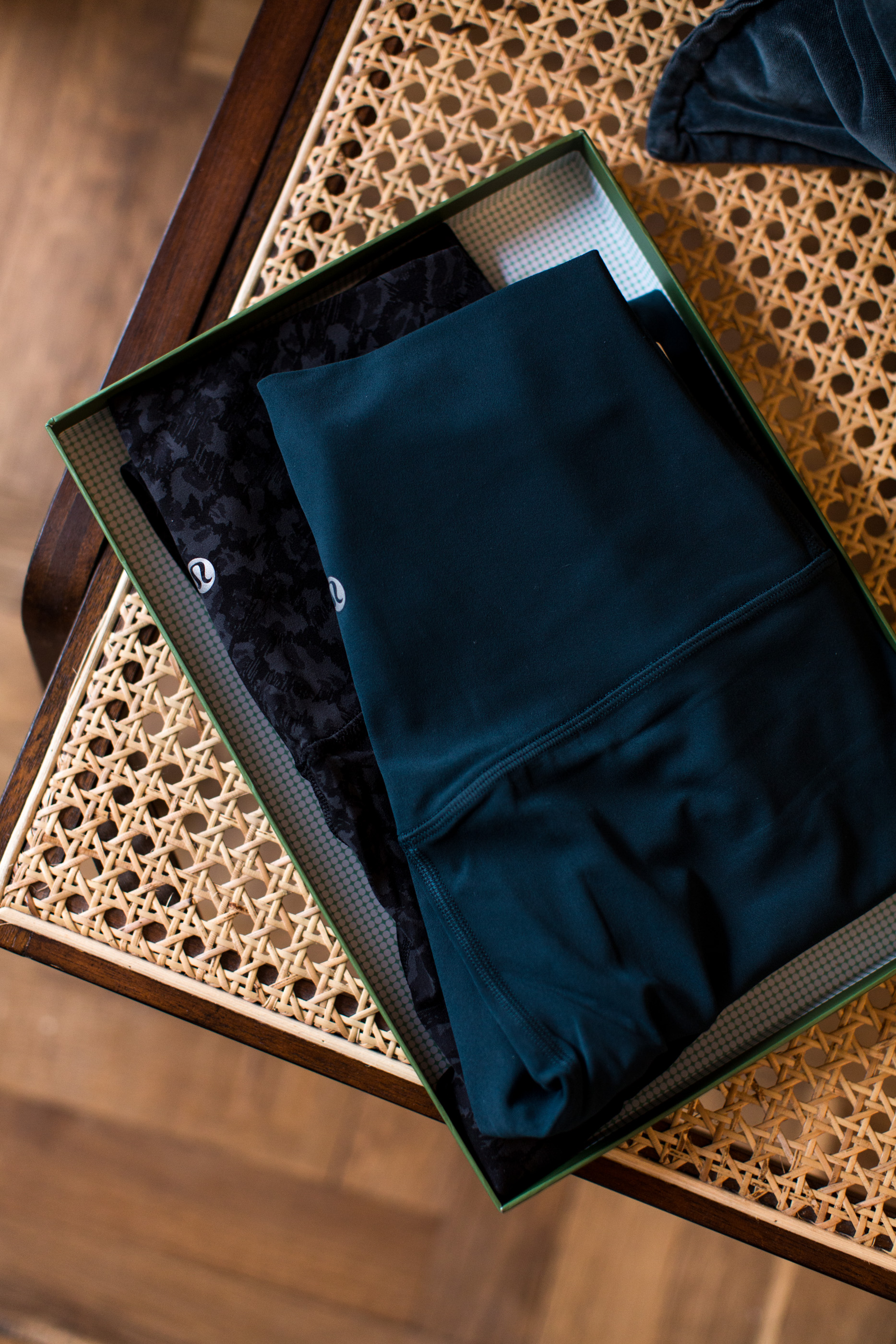 ---
MY BEST PREGNANCY BUYS FOR THE FIRST AND SECOND TRIMESTER
My Top 5 Pregnancy Purchases So Far
---
I don't know if this is 'normal', but I found myself holding back on purchasing lots of pregnancy pieces early on in my pregnancy journey – a bit of fear and not wanting to get my hopes up. But post that 12 week scan and as I neared my 20 week scan I felt I had permission to finally invest in a few pregnancy items (books and bras mostly at that stage), many of which I would have actually found useful pre 12 weeks (note to self for next time, or for any of you who may be nervous to buy anything too soon – it's fine to buy a book, you won't jinx anything), and all of which have been essential during this first and second trimester period.
As my second trimester passed, and now that I'm in my third trimester and growing rapidly, my 'essential items' are of course broadening a little, but regardless, even now the items I bought in my second trimester (pre 2o-22 weeks) and am sharing today, are still holding firm in my most essential and used pregnancy items.
So without further ado, the 5 items and my best pregnancy buys that I recommend investing in during your first and second trimester, to help your pregnancy journey.
---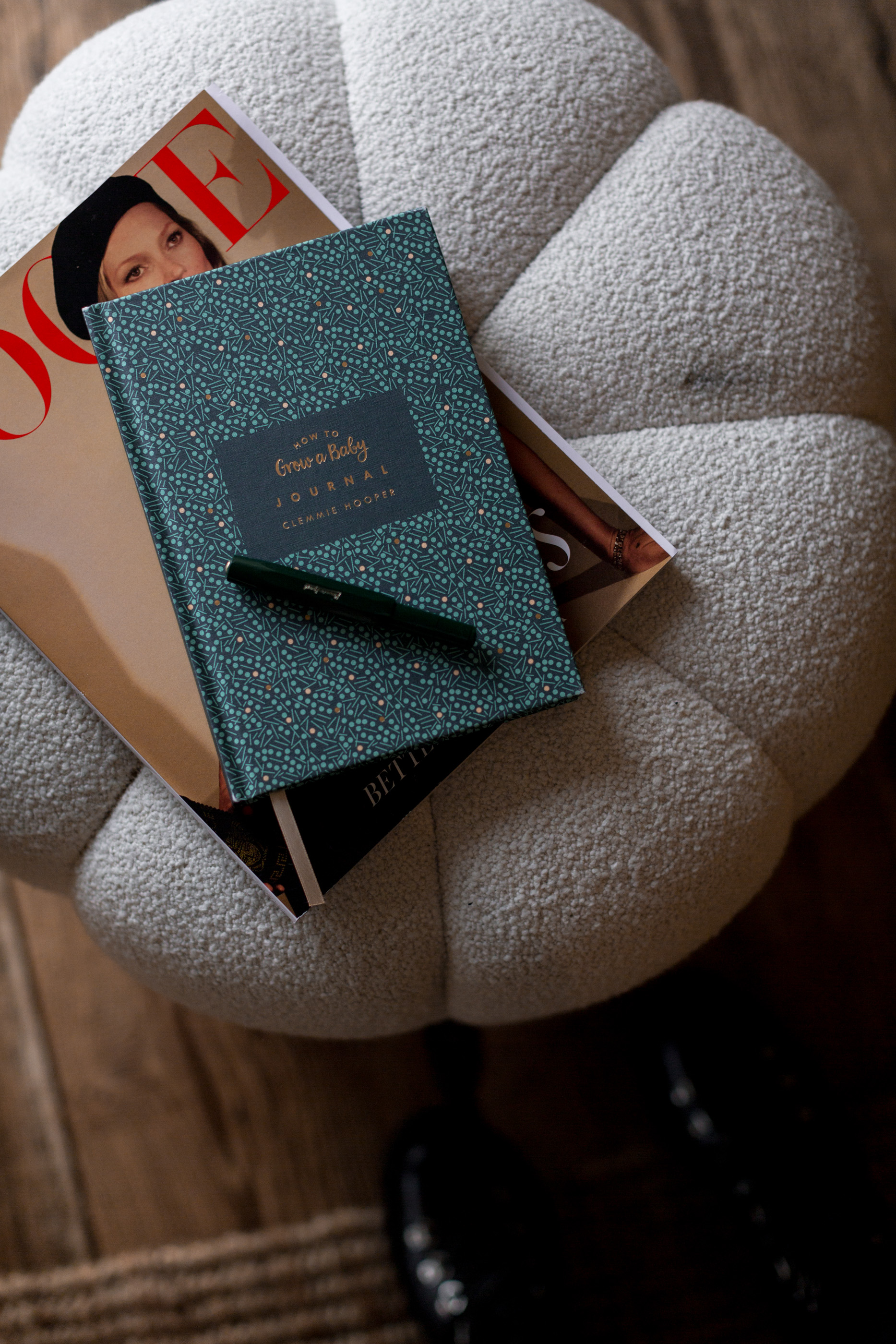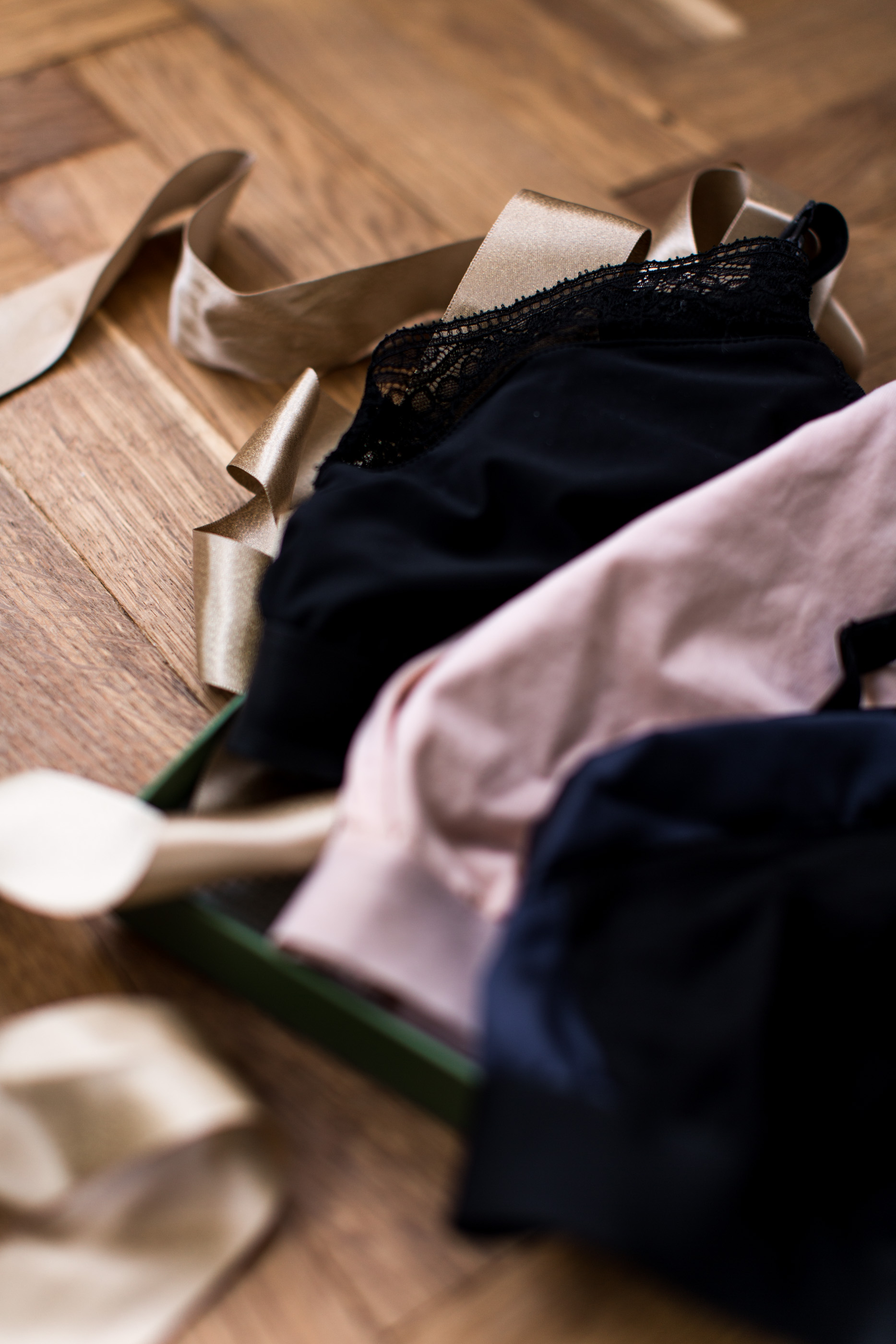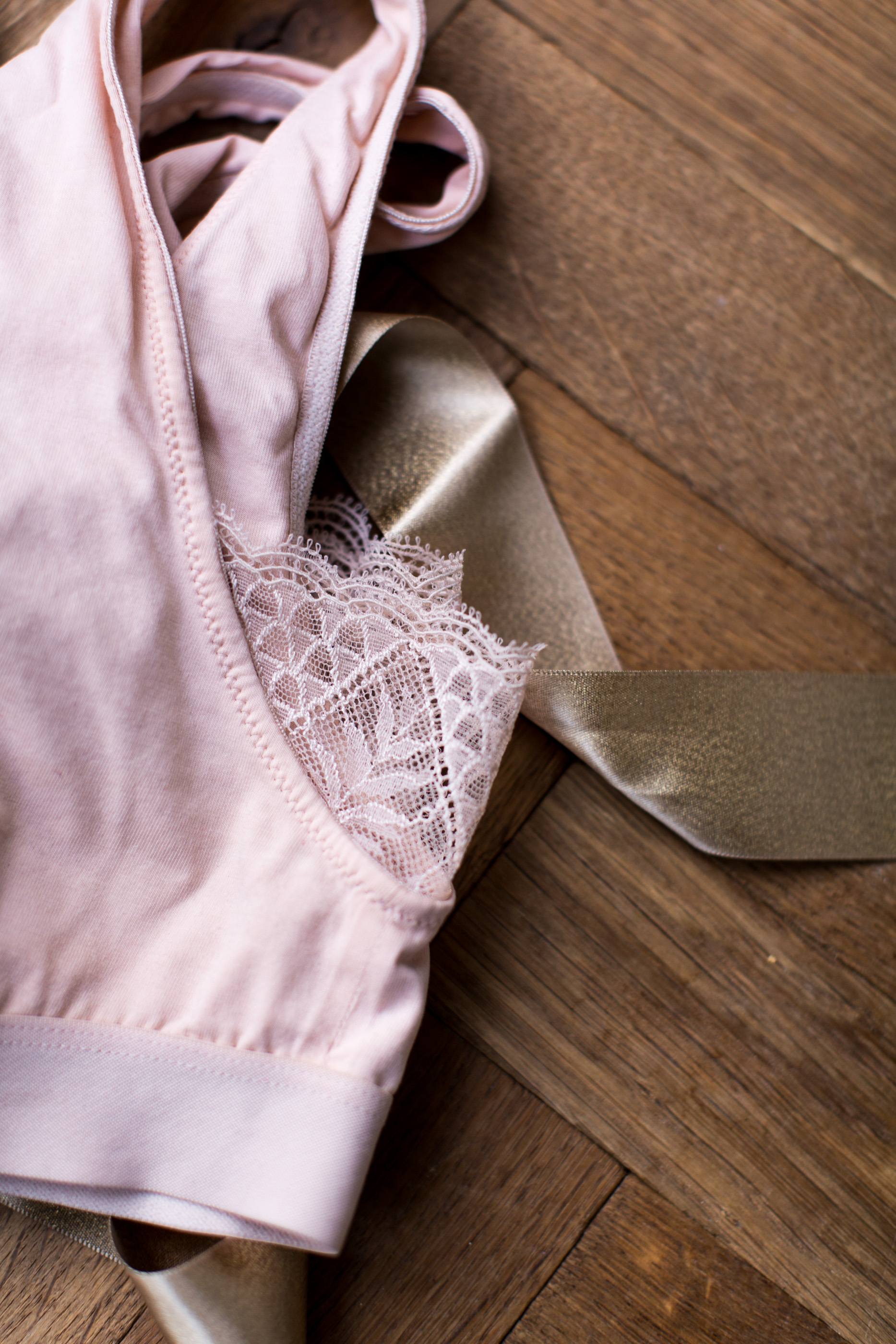 ---
MY BEST PREGNANCY BUYS FOR THE FIRST & SECOND TRIMESTER
–
MATERNITY BRAS 
–
You may remember me mentioning that one of my earliest 'symptoms' of pregnancy was my boobs. Swollen, Sore, Growing rapidly. So it goes without saying that one of my most essential early pregnancy buys was in fact some maternity bras.
In those first 12 weeks (probably the first 6 weeks to be honest) I had to buy t-shirt bras because my usual lace under wired bras were so uncomfortable and stopped fitting so quickly, in reality they were a wasted buy as I soon grew out of those. Post that reassuring 12 week scan and sharing the news around 15 weeks (and getting some recommendations) I properly invested in some maternity bras and I now have quite the collection. However, without doubt, the brand I love the most and have now bought 5 bras from (excessive as ever) is Six Studio.
These bras are expensive, but really pretty and many of the styles are suitable for non pregnancy too which is why i've gone all in. To be honest most my bras pre these spenny ones, have been around £30 (usually M&S ones), but these are c. £50 – £65 a bra which was a lot to swallow – but like I said they're comfortable, will last well beyond baby, and they just look chic. I have found some of the other more typical maternity bras I bought don't really give me the support I need and the designs just just make me feel like a big frumpy.
As my boobs are so big, I really need that support and also need something that holds them up and together, versus lets them hang free in my armpits which I feel like these do. I've bought a combination of medium and large, which as a 30E normally hopefully gives you an indication on sizing (I have no idea what size I am now, last time I checked at 10 weeks I was a 30FF). They have a good amount of back hooks so I can use the tightest ones to ensure it still fits accurately but the key is the cup space, and as time is passing the large is needed for that reason.
I did also buy the bravado ballet style bra which is incredibly comfortable and one I love to wear when I just really want to super super comfy.
–
EDUCATIONAL RESOURCES 
–
Books, alongside bras were the first things I really wanted to buy, and in hindsight I should have bought some of the books I was looking at back when I could have done with that informational support in those first 12 weeks versus waiting to nearer 20 weeks to start buying things.
If you're information hungry like me, then learning about what is going on is so handy regardless. I really liked the sound of 'Expecting Better'  and suspect that would have given me some assurances early on, in those first 12 weeks especially.
As it stands I've only bought three books (two more recently), and all of these I think are excellent and I highly recommend.
The first is the The Positive Birth Book, this book is a wonderfully useful resource for understanding and preparing for birth. Whilst I actually have a positive mindset towards birth, it has been incredibly helpful to actually understand the processes, what happens, the rights I have and the experiences of other mothers. I bought this book as it was by far the single most recommended book I had, for pregnancy. What it doesn't do is tell you about pregnancy so much, and so for that I still think I'd have found this one helpful earlier on.
More recently I've bought Nurture which is a beautiful book, and another that would have been so useful to have bought right at the beginning (if not before) my pregnancy journey. The book is beautiful (my cup of tea style wise) and covers all the phases of pregnancy, what to expect, how to nourish and look after yourself and is both practical and reassuring. I only bought this as my second trimester ended, but would recommend for anyone on this journey and as with all my book recommendations – just get them straight away, it gives your mind something to focus on and will inform and reassure you.
The third book i'll come back to at the very end, as it's more about post birth than pregnancy itself, so isn't an essential buy for the first and second trimesters.
And finally, during my second trimester I also signed up to the Hypno Birthing course (Siobhan Miller who is the founder of the course, also wrote a book, 'Birth Better' which I would have bought if I hadn't already got The Positive Birth Book), and I could not advocate signing up for this course any more.
It is educational, empowering and just so so so beneficial to preparing for birth. Myself and Jase have both been watching the videos and it's as useful for your birth partner (if not more so) as it is for you. Without doubt my favourite resource i've used so far. Whilst you don't need to watch this in the first trimester, I am glad I did it in the second trimester as I was able to give it real focus and it felt like something 'practical' to do during a time that's otherwise kinda a waiting game.
As I am now in my third trimester my mind is being occupied by getting things sorted, preparing for babies arrival, and my antenatal classes will start soon and take up more time etc, so by doing it early I was really able to give it my full attention, and critically it's so informative it's useful to have absorbed the information before your third trimester midwife appointments and birth planning begins AND so that you can start practicing some of the positive rituals early.
–
ALIGN LEGGINGS
–
Okay they may cost £88, but there's a reason I've bought 5 of them. I seem to have a thing about buying 5 of everything. The Lululemon align leggings are one of my best purchases so far. I already had two pairs which I wore for actual sport (well yoga), but knowing how stretchy and comfy they are, I started living in them daily (made much easier by the fact I am working from home so can live in my comfies on the bottom half) and they truly became the only thing I was wearing. As such I decided to get a plain black pair so they could pass as sort of 'real clothing', and then since i've bought another two in a printed dark grey and a dark blue to mix things up.
As of now, i'm in my third trimester, and they are still stretching with me and feel unbelievably comfortable. They aren't tight, they aren't restrictive, they're like a soft little hug for your bump, butt and thighs. I'm sure at some point they won't fit and I will have to revert to maternity leggings, but for now I'm still in my same size align leggings and they're just adapting to me perfectly.
I'm not keen on buying 'maternity' specific things, so these feel like a really valuable investment to me and something I would really recommend looking at.
–
OILS, BUTTERS & SKIN SAVIOURS
–
I've never been a good moisturiser, it's just a ritual I've never gotten into unless I am on holiday, but needless to say pregnancy makes you a little more aware of the need to keep your skin supple and moist. So as of about 20 weeks I started to get a bit more into the smothering of the bump, mostly because by this point there was no denying a bump was there and my skin was needing a little TLC. I also happened to get some gorgeous butters and oils for Christmas from my loved ones (when I was around 18 weeks) so it was perfect timing to start.
I am a huge Cowshed fan and was lucky to receive a whole host of their Cowshed 'mother' range from my mum and dad, I have the oil, butter, and a shower wash, as well as two lots of bath salts. thanks to my sister & Jase. I absolutely love the butter and that's what I've been using the most for a really indulgent treat (its always what they use in their maternity massage at the Spa's too). As well as this i've also been using Minois Dry oil which Jase got me (really nice and I find it's good to use when you don't have time to let it soak in), bio oil, and I also have the Mama Mio set which I haven't got to yet, but was a gift from Jase's family and i've read such good things about.
I only have so many as they were presents, but I really recommend the Cowshed butter and the Minois Dry oil, they're gorgeous on the skin.
–
JOURNALS 
–
There is a lot of thinking and feeling in pregnancy, not more so than in that first 20 weeks or so when everything is so new, exciting, daunting. Finding a way of getting it all out, but also documenting it for your own memories was something I found really valuable and recommend. It's also incredible how much changes week by week, it's so easy to forget how you felt, or what physically happened, so documenting it is really quite special and was something that was important to me.
I bought two pregnancy journals in the end and I absolutely love both. They're actually quite different in style, and prompts and if I am honest it took me a long while to find these two which I truly love. I actually did order two others which I returned for a few reasons, but mostly I found other journals didn't have the paper / ink quality I like (as I wanted something special and I found so many were average paper and all one ink colour – like a faded black) and I found that for every week or month (however it was broken out) it was just the same prompts each time. Which may work for some, but I wanted to have something that reflected the varying experiences and made a bit more space for things that are relevant at each phase of the journey.
Anyway, I found it really really quite hard to find the two I did end up buying but I couldn't recommend these two more.
First of all is Clemmie Hoopers 'How To Grow A Baby'– this journal is brilliant in my mind. It's casual in style, with weekly chapters for you to not only journal but also to read about what's happening which is super useful and nice to follow, and you can really tell it's written by a midwife because the prompts for each week are relevant to what you are experiencing in that moment. For me that was so valuable and made me really feel like my journal got me. The paper quality, ink and cover is really good quality too. By far one of the best ones I found on my search.
The second I bought is much more of a 'keepsake' and again like I said I tried a few and researched heavily, and so many just felt bland to me. This one I randomly stumbled across and just like Clemmie Hoopers journal am so glad I found, as it's exactly what I wanted. It's a monthly journal with lots of sentimental places to capture thoughts beyond just those monthly reflections – for example key appointments, letters to your baby, a special place to keep your scan photos, a beautiful family tree page. Just lots of very thoughtful, beautifully put together pages to keep for sentimental memories. The journal is by Korie Herold and is called 'Growing You'– it took me hours and hours to come across this, but for me it's one of the best available.
The final recommendation on journalling is two fold: Firstly you don't actually need a fancy journal, my blog in itself is a 'free' (not actually as it costs to run, but you know what I mean) journal to document memories, a simple notebook customised by you for you, or your phone notes also works just as well. I do also use my phone notes for general notes, but I did like the idea of something more keepsake. The second is that in addition to my journals I also got a little mini photo printer, and within my journals I also stick bump photos that I print from my phone – it's quite a nice and easy way of adding your bump photos in and makes it feel really like a little journal.
---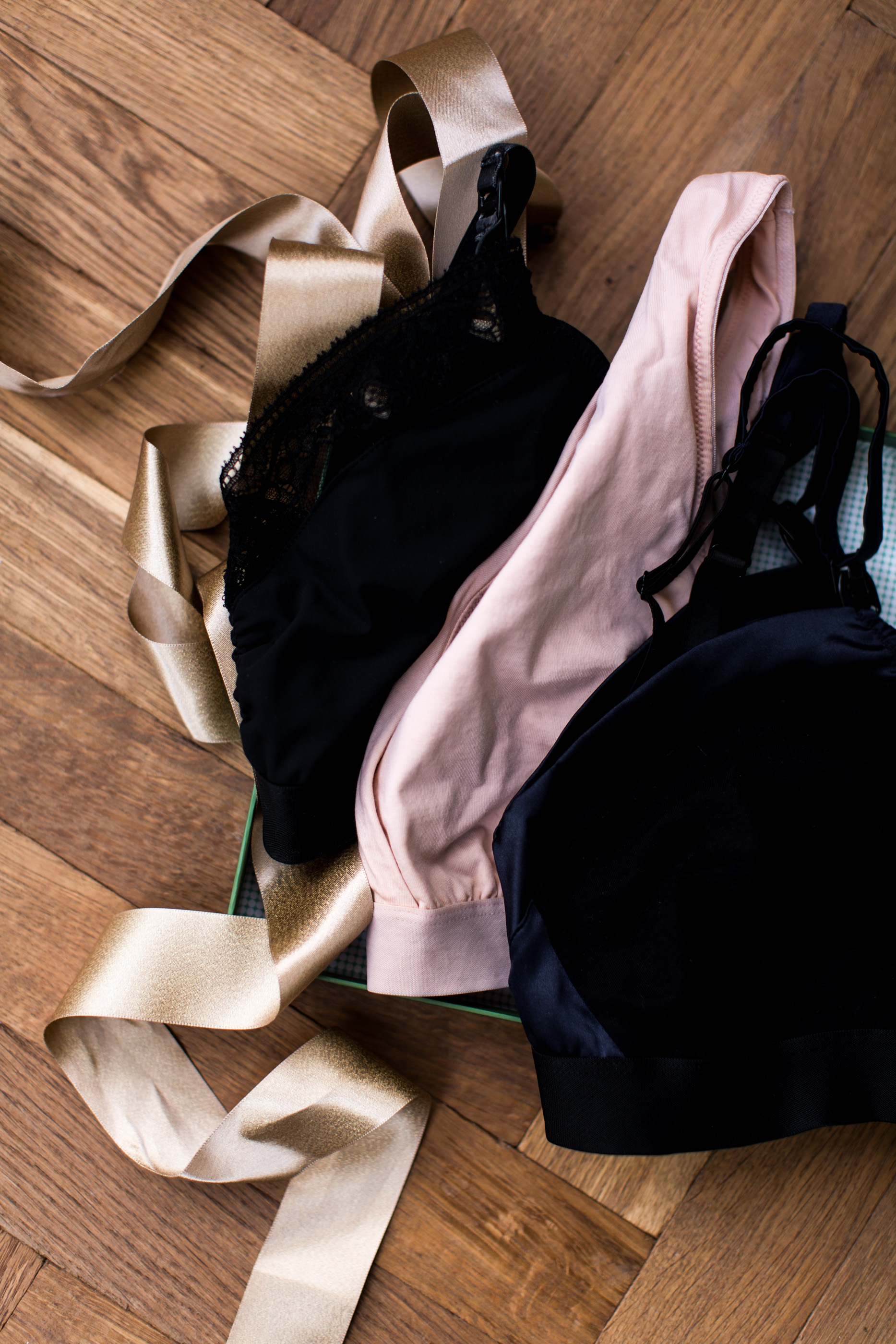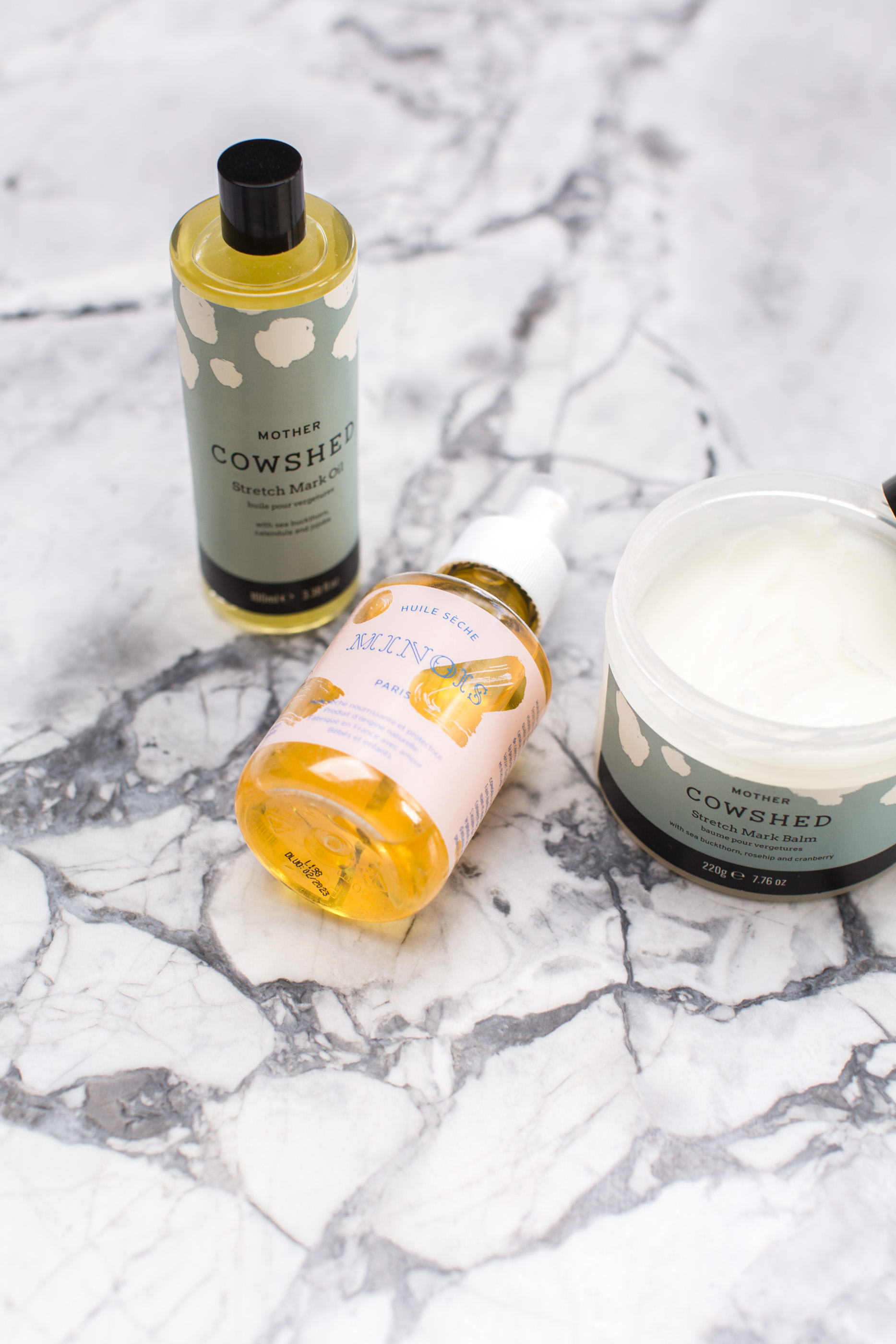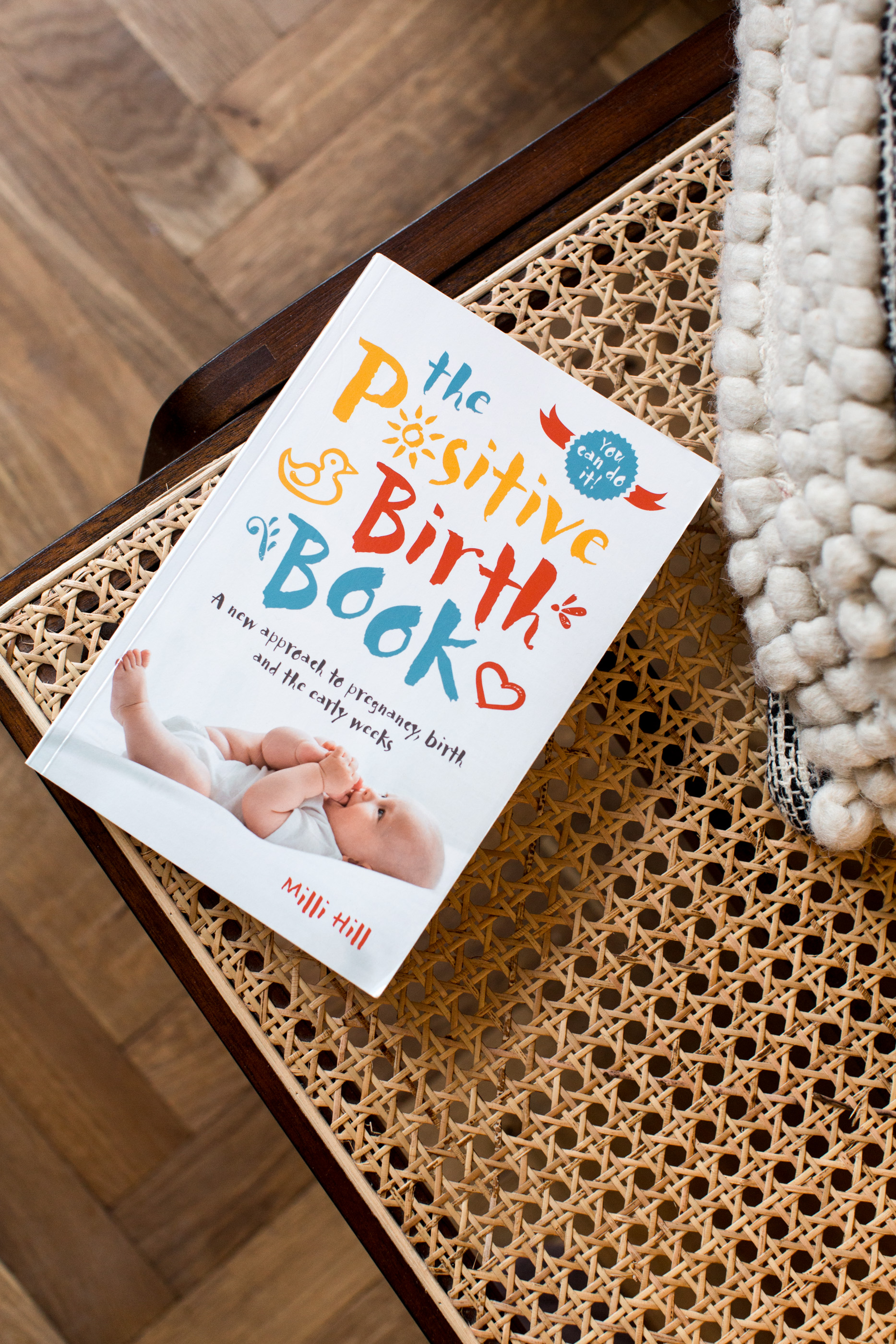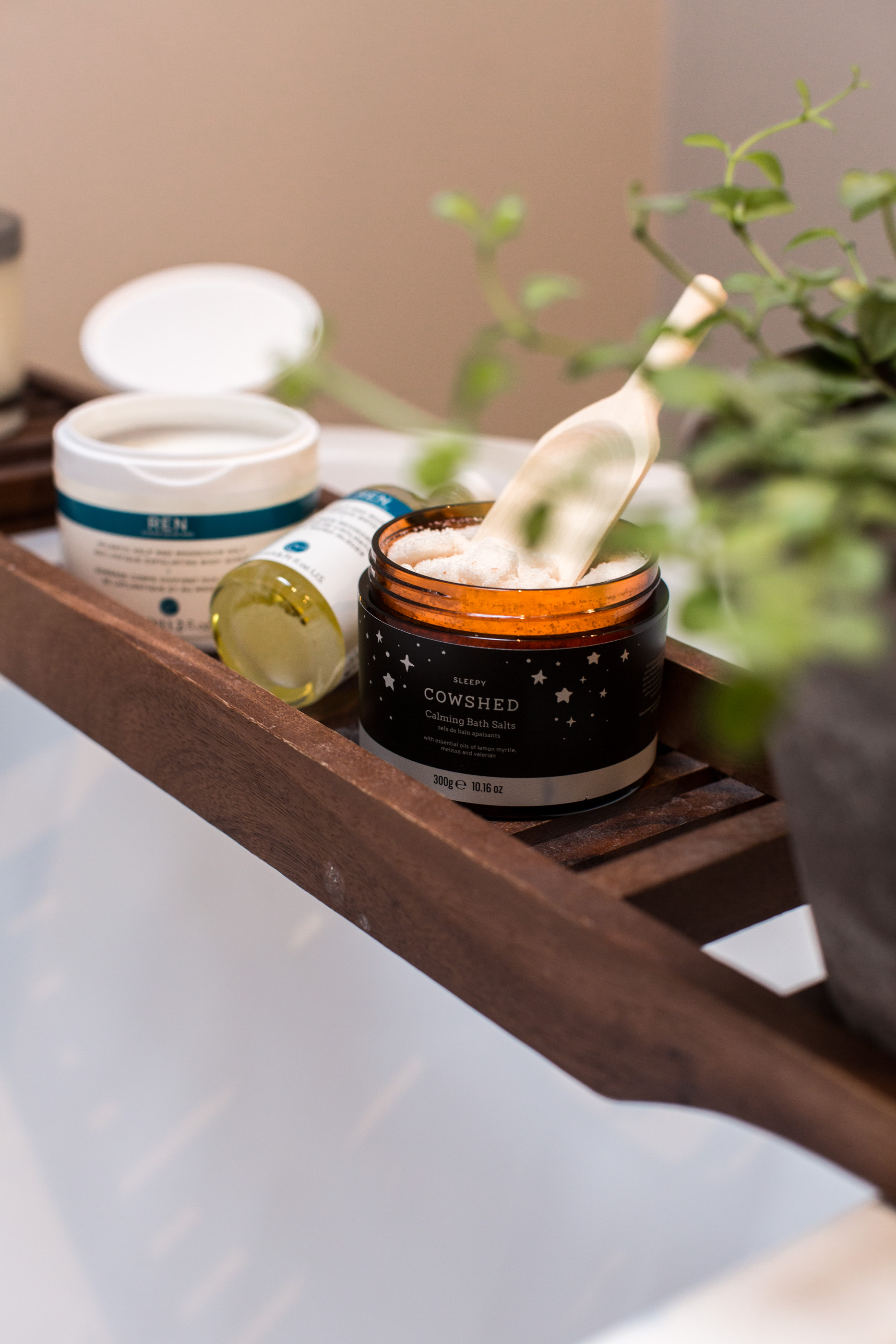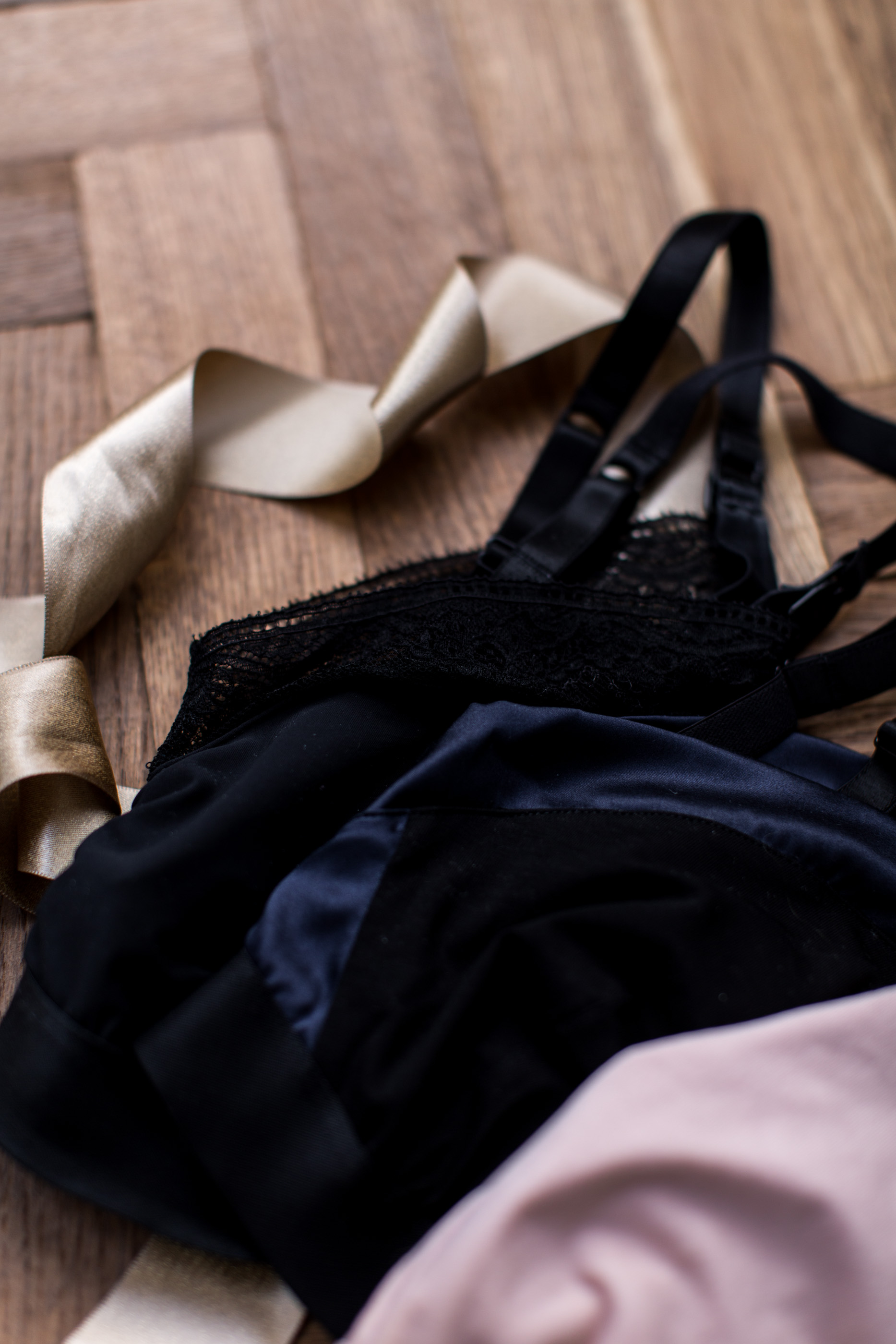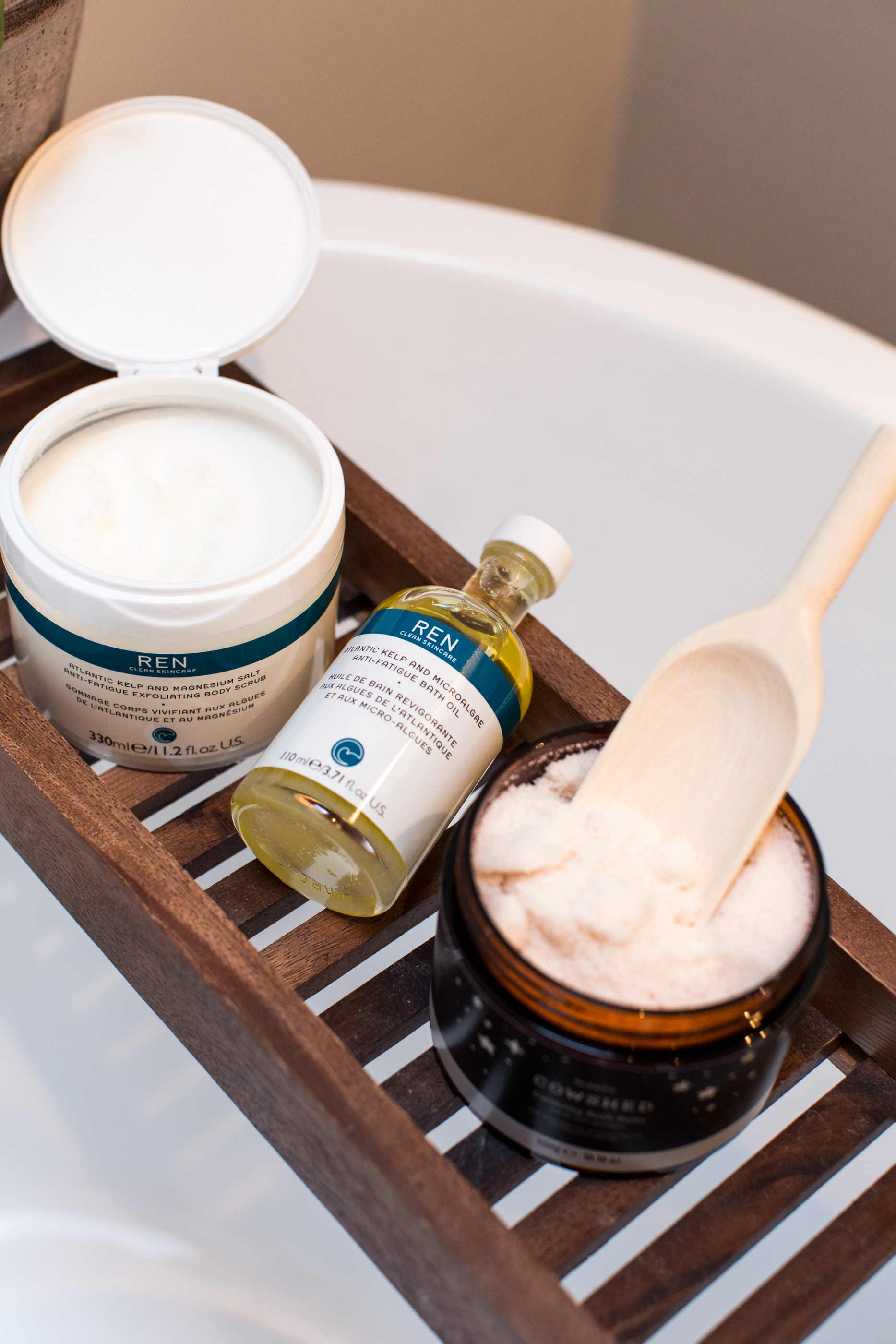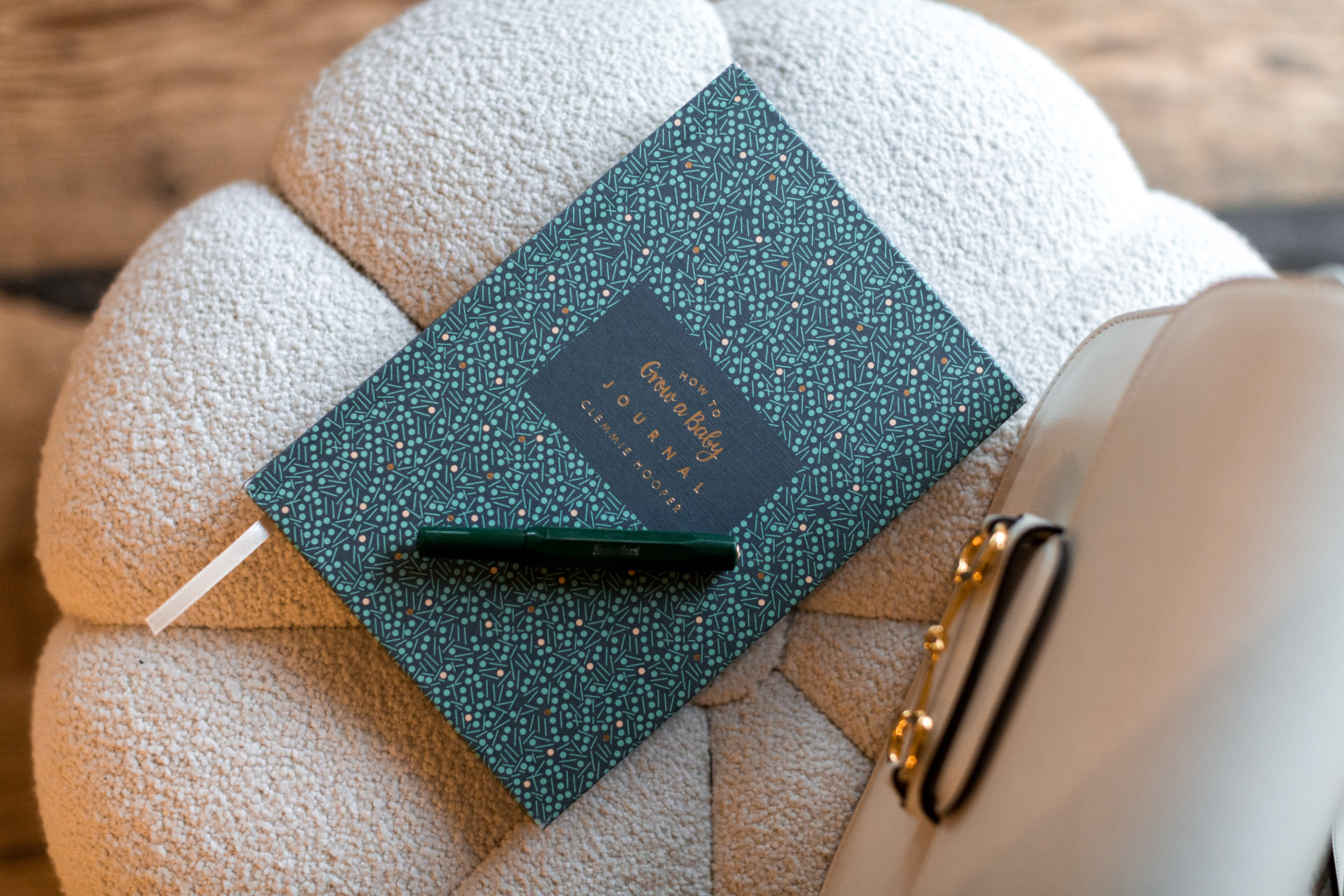 ---
MY BEST PREGNANCY BUYS FOR THE FIRST & SECOND TRIMESTER

---
So that's a wrap of my top 5 pregnancy purchases in the first and second trimester – although I know I was sneaky as there's a few more than 5.
There are other things I've bought which I wouldn't say are essential ahead of the third trimester, like the bbhugme which I bought in the black friday sales but haven't really found essential yet. That said I'm sure will come into it's own as I get even bigger and sleep becomes more of a challenge.
I've also just bought Your Baby Week By Week which I know will be a hugely useful resource for when baby is here as it breaks everything down week by week and topic by topic. This is something I've already found quite reassuring as naturally as time has passed I've started to think more about when baby is here, and at times felt daunted by knowing what do to. Despite being maternal and loving babies, it's quite different to knowing exactly what to do day in day out. So if like me you're starting to think about the fourth trimester and are an information hungry person, this book will be a hugely helpful resource.
Of course now I'm in the third trimester i'm also starting to think about nursery items, things for the baby and some of those 'essential' items for me during the fourth trimester – but as I'm only just starting to look at those and buy bits I'll likely do another post or two on those items I choose to buy and use in the future once I know they have stood the test of time.
–
I hope you found that useful and somewhat helpful if you too are on this wonderful journey? I'd love to hear any of your most recommended purchases for the first and second trimesters?