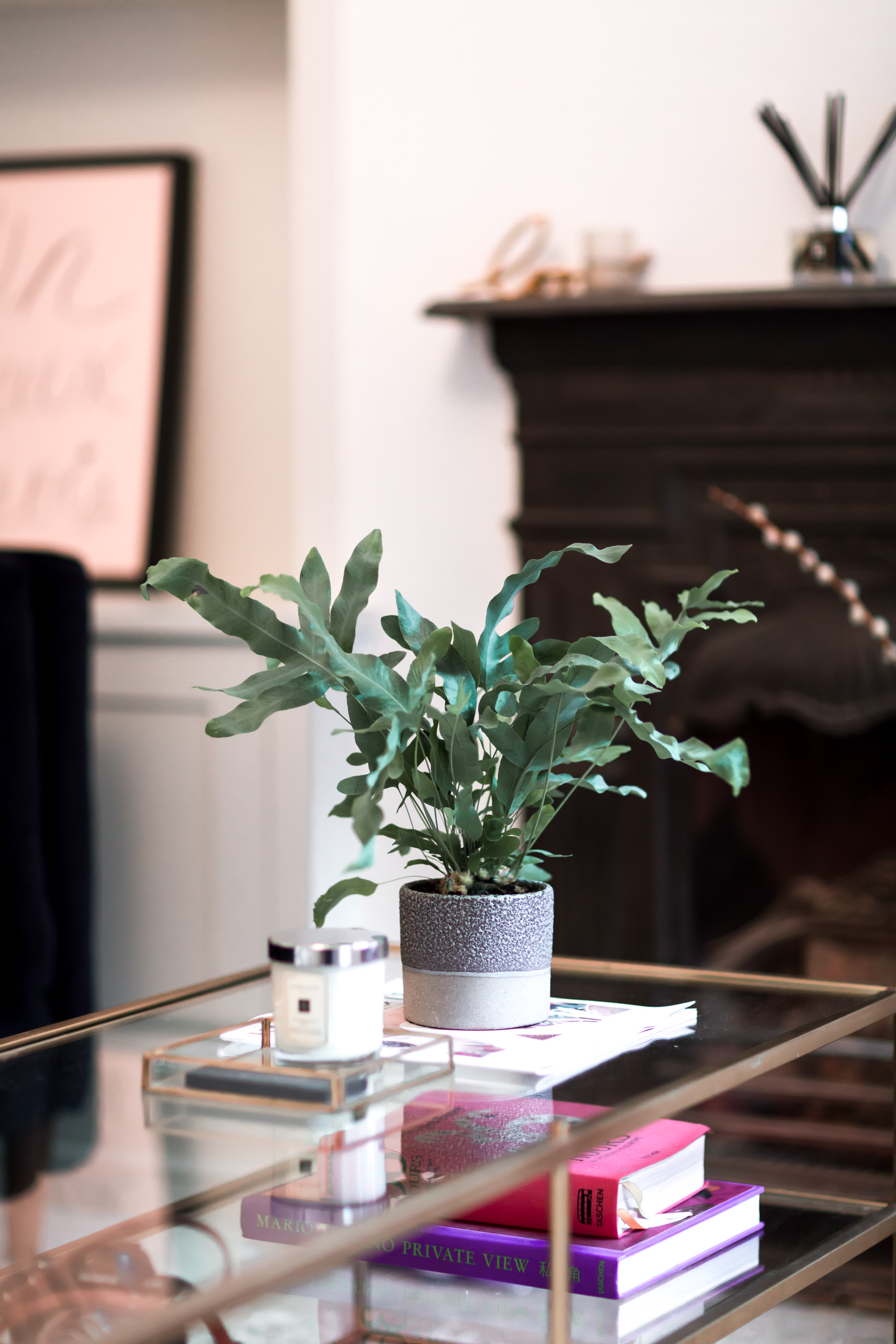 ---
HOW TO STYLE A COFFEE TABLE
And My West Elm Terrace Coffee Table 
---
Ive always admired a well styled coffee table, in fact my Pinterest is adorned with beautifully decorated & perfectly places coffee terraces. Funnily enough one of my most loved decor images was of a stunning navy velvet sofa and a chic brass tiered terrace coffee table in front. Whilst it was a subconscious pairing of our new velvet sofa with our new West Elm terrace coffee table, in hind sight I was totally re-creating the beauty of the one I'd admired on Pinterest all that time ago.
But what makes a good coffee table is not simply the coffee table itself, mind you it's the foundations to the perfect set up, so choosing the right one is key, but actually the decor and styling of the things you place on it that truly make it.
The styling of a coffee table is like the creation of a piece of art. Everything has it's place and is there for a reason, whether its colours, textures, brands or materials. The combination of each piece is working towards building the greater part, which means what you put on your table has to be considered carefully and chosen choice-fully.  And having played around with our West Elm coffee table a lot, i've started to define the rules of styling a coffee table, and thought I'd share them with you today.
---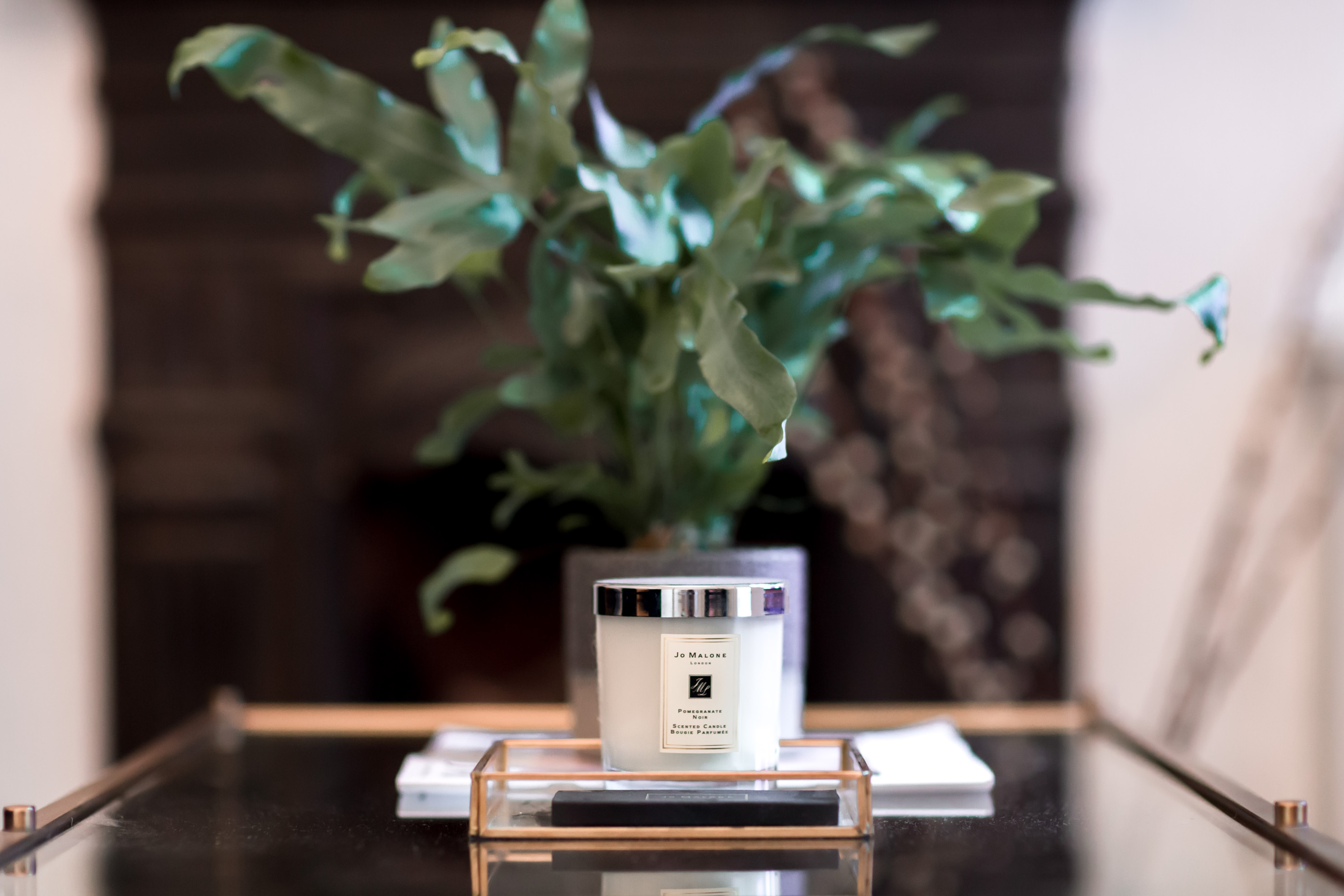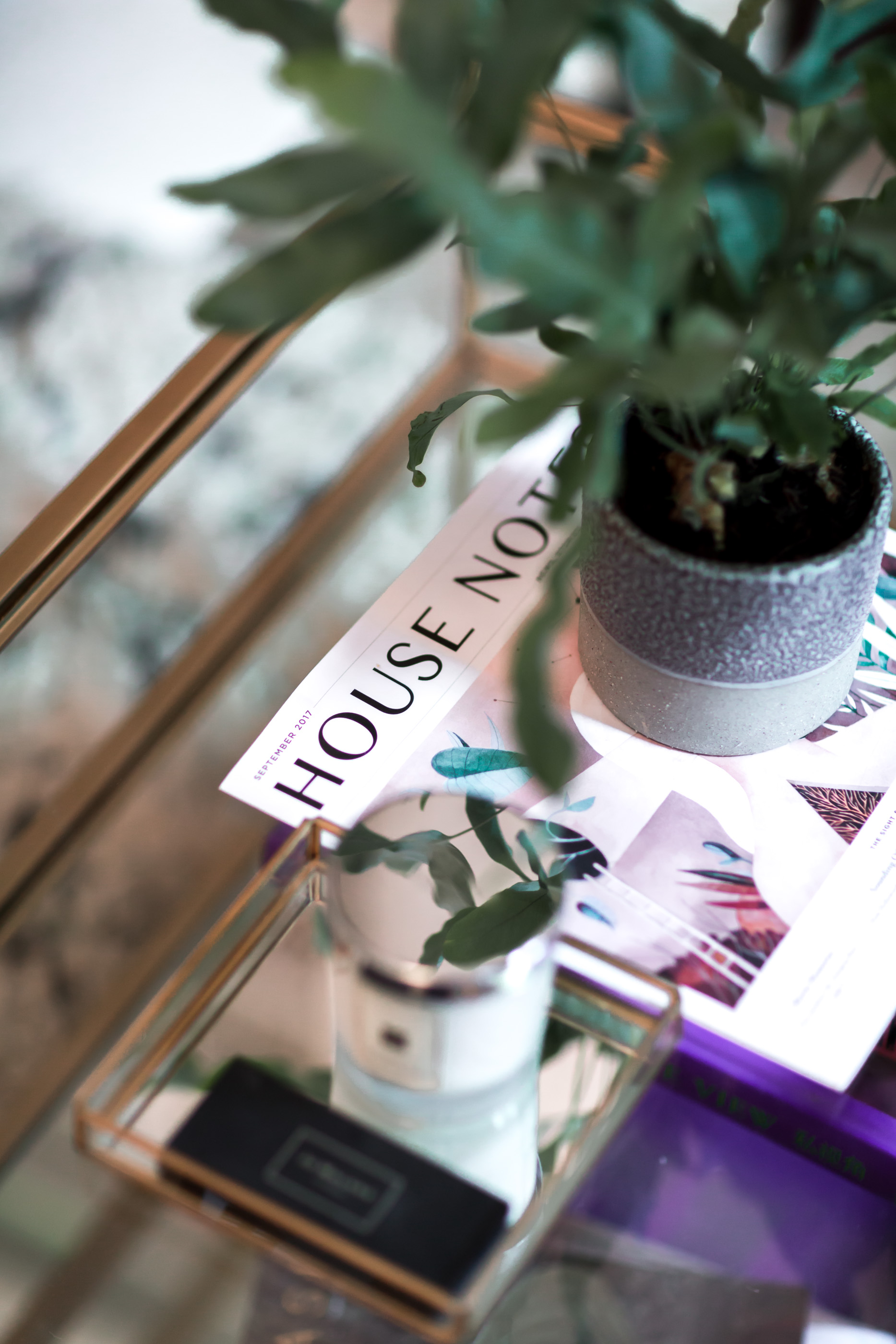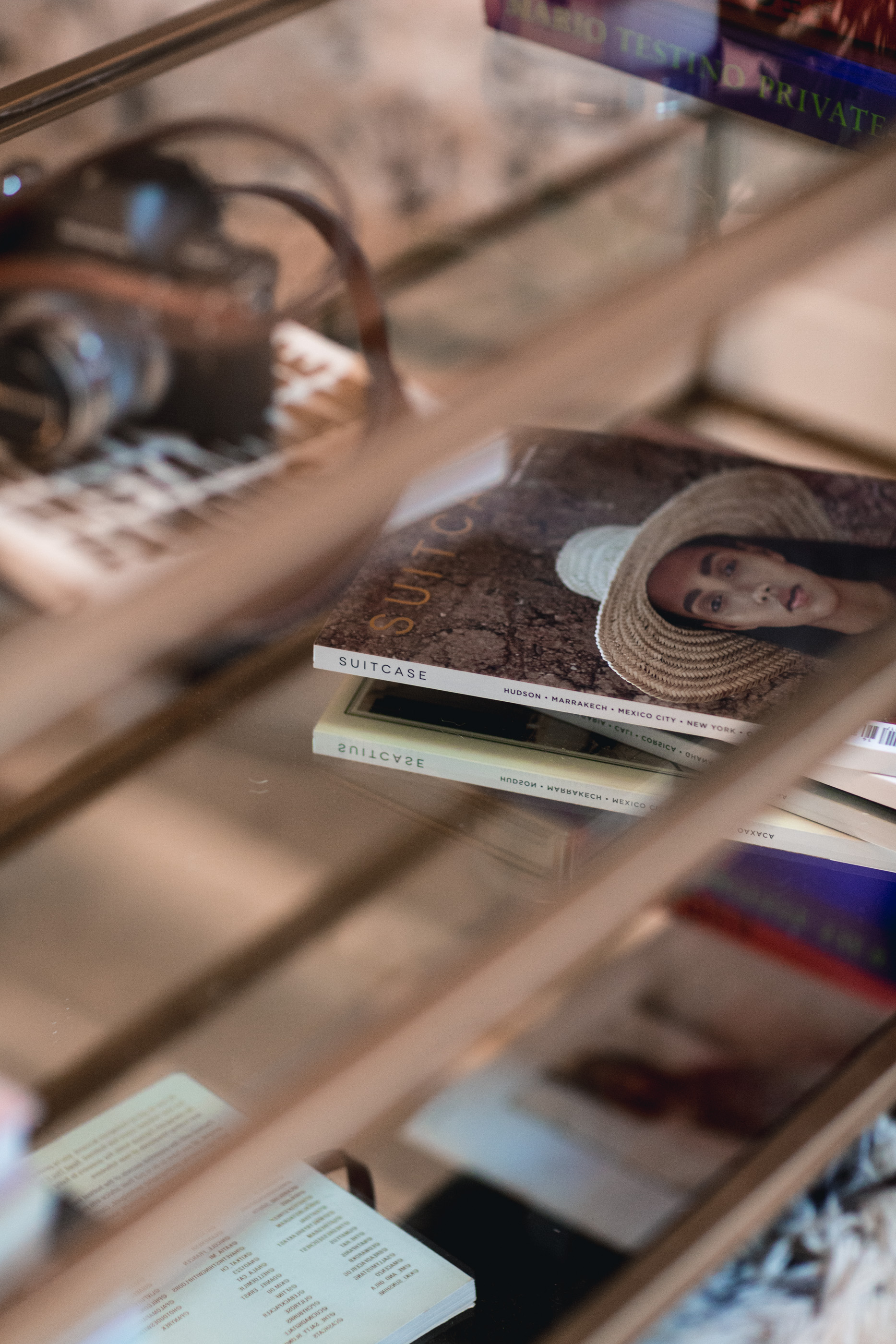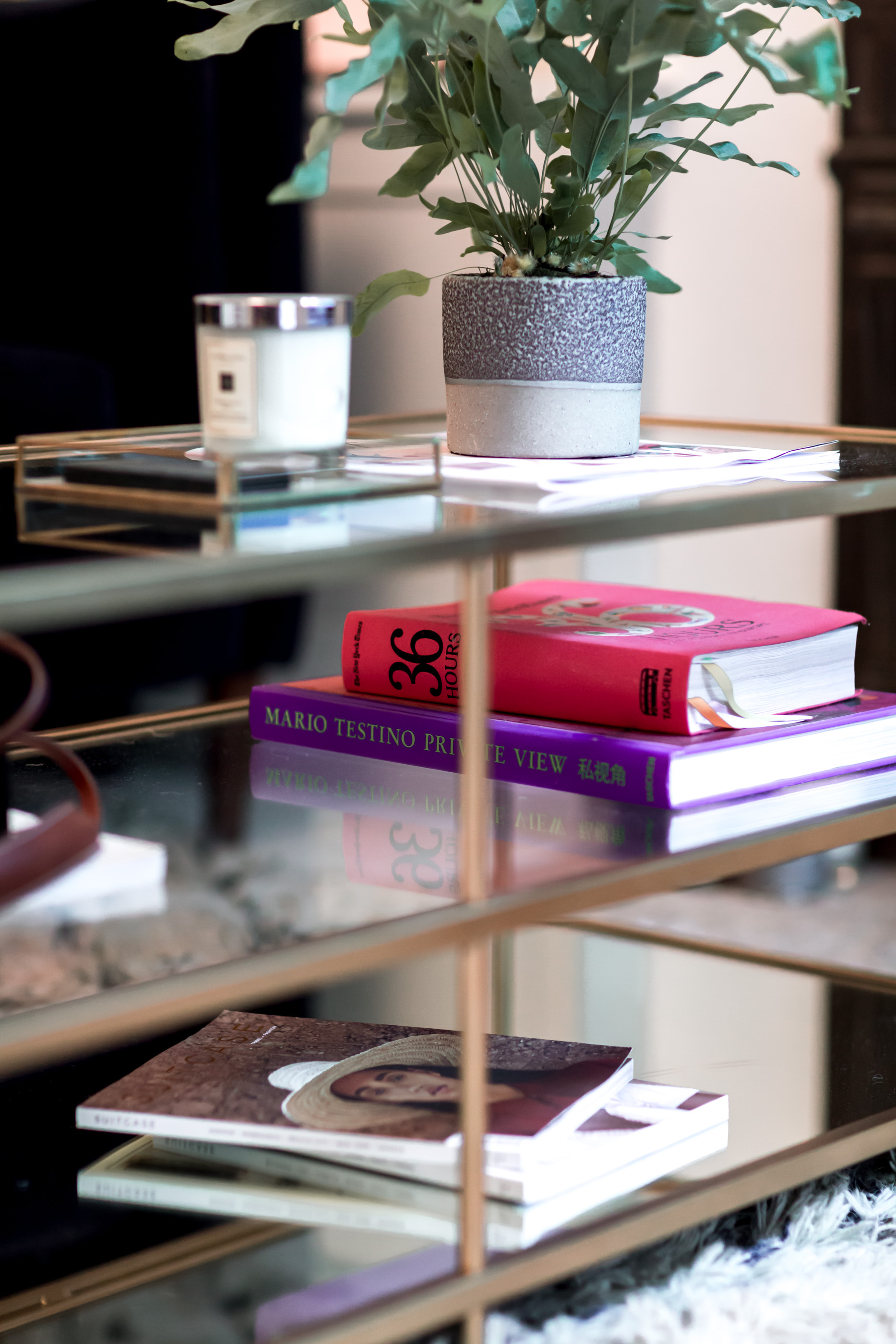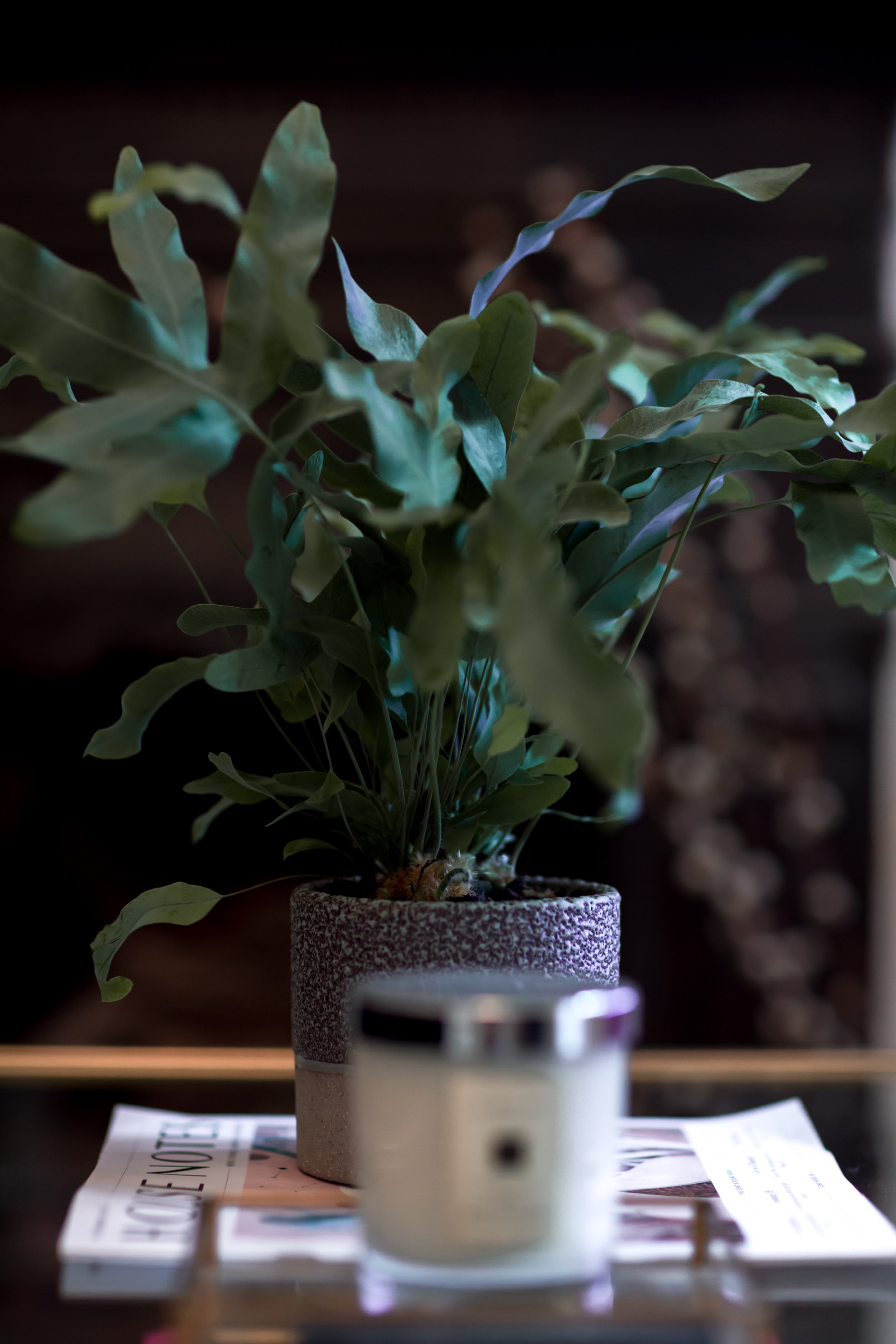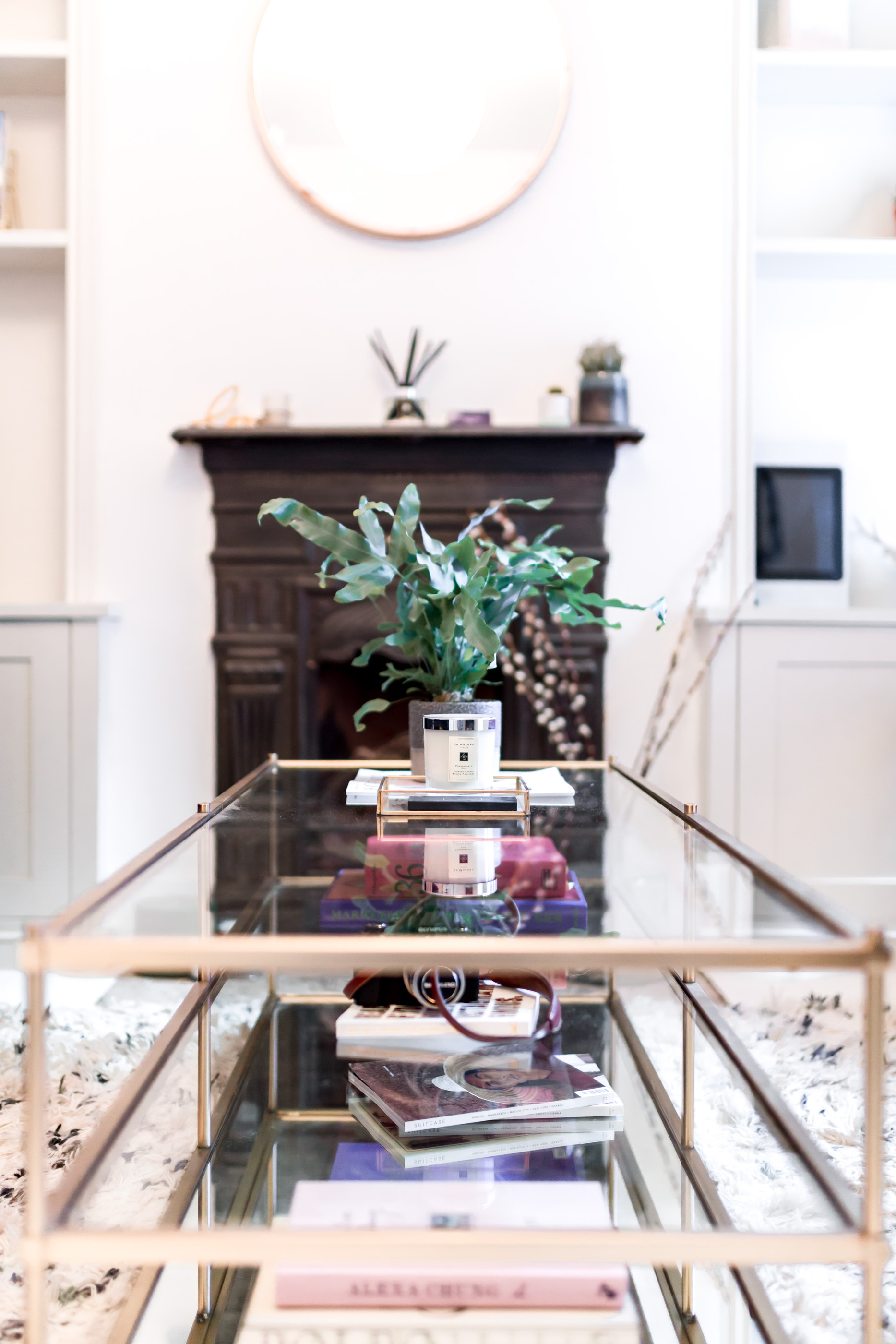 ---
THREE COFFEE TABLE STYLING RULES
And How I've Styled Mine
–
AVOID CLUTTER
–
First things first, it is so so so tempting when you have a coffee table for it to become a dumping ground. The latest post, your keys, phones, mugs, magazines, socks, goodness knows what. When there is a clear surface around, innately everyone uses it as a place to put 'things'. However the first rule of a great coffee table is that everything on it, is there for a reason. If it's not meant to live there, then it cannot sit there (The mean girls 'You cannot sit with us' couldn't be more relevant for this). When you're using a piece of furniture as a piece of decor, which lets face it a styled coffee table is, then the pieces you feature and the items on display are critical. There's no point having the perfect foundation, then piling a load of rubbish on it.
So rule one is avoid clutter. Limit what you show, choose carefully what you display, and think choice-fully about how you style it.
–
DEFINE YOUR THEME
–
Deciding on your colour palette and the materials your going to have in your home is a big decision to make, and chosing those for your coffee table should be no different. In our lounge brass is our material, and so naturally our coffee table is brass and the decorative pieces I put on it is brass too … from an Oliver Bonas trinket box to the subtle colour tones on the magazines and books I've featured too.
Colour is also key, in our home we have white walls and white floors with Blue velvet sofas & mustard yellow cushions. Those rich colour tones are complimented by the pieces we've chosen to put on display, and enhanced with the likes of our plant too. Another rich earthy tone which works well with the other peices we have out.
To avoid your coffee table looking a mess, being selective with colours and materials is key.
–
LAYER & STACK
–
I think the key to a well styled coffee table is the combining of items and the stacking of pieces to create 'areas' or collections on your table. Given my coffee table has three tiers, this idea of layering or stacking pieces is really important as we have lots of space to play with and making sure everything works together is key.
A simple way to style a coffee table and a great way of showcasing some of your finer books, is to create a stack or a pile of your favourite and most beautiful books or magazines. We actually have three piles of books on our coffee table, a collection of more muted toned books which sit at one end on the bottom tier, a little pile of travel magazines which sit at the back, and above this we have my bold, vibrant and more statement fashion & travel books. The colours and placement works well together and the 'pockets' of stacks of books works well in my opinion.
And finally we've layered on top a little brass and mirror box, a Jo Malone candle & a pot plant which adds the final touch to the table. Equally a bouquet of flowers works wonderfully and I love a big bowl or marble plate to place some decorative pieces on.
Treat your coffee table like an outfit, layering pieces together until you build the perfect look.
---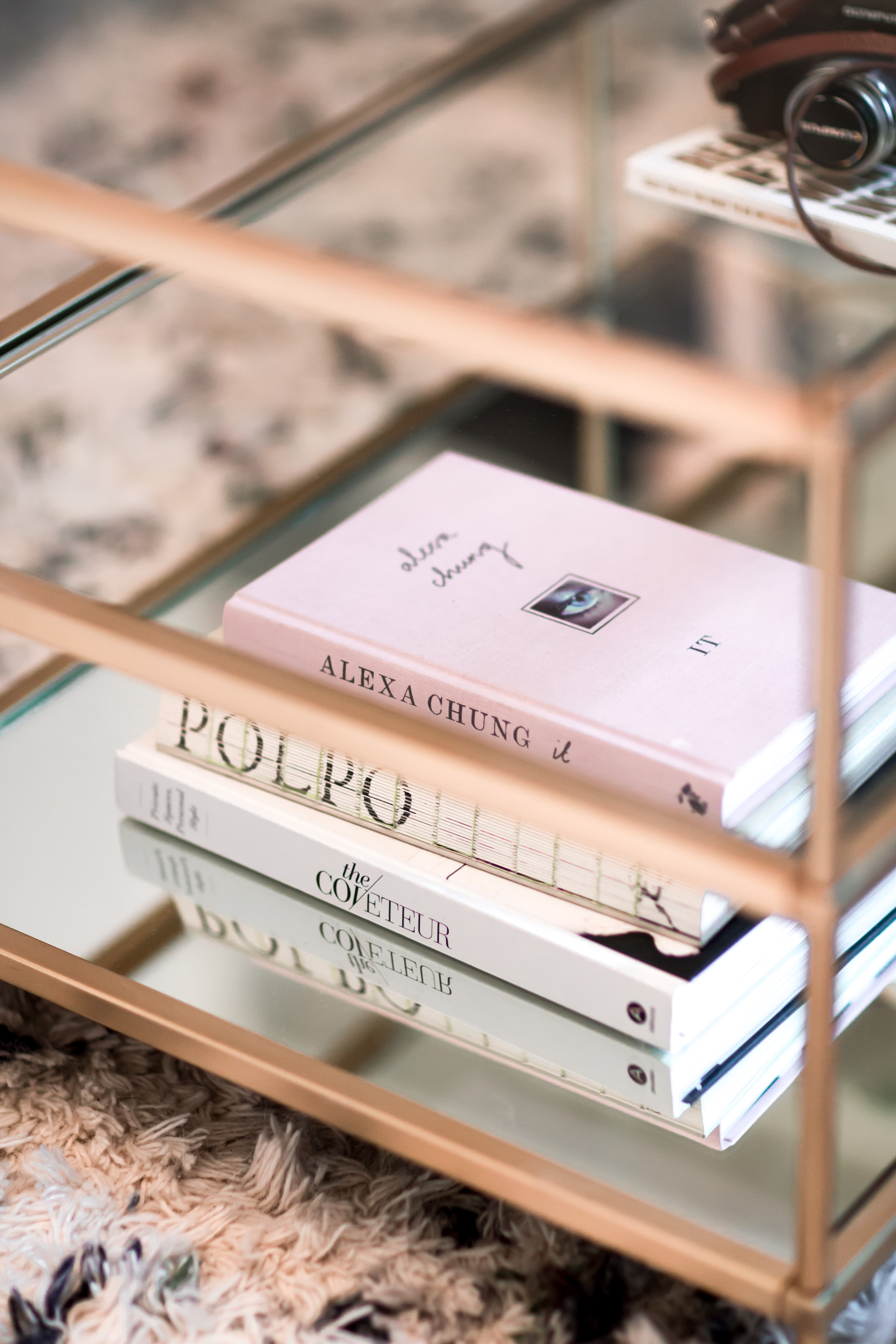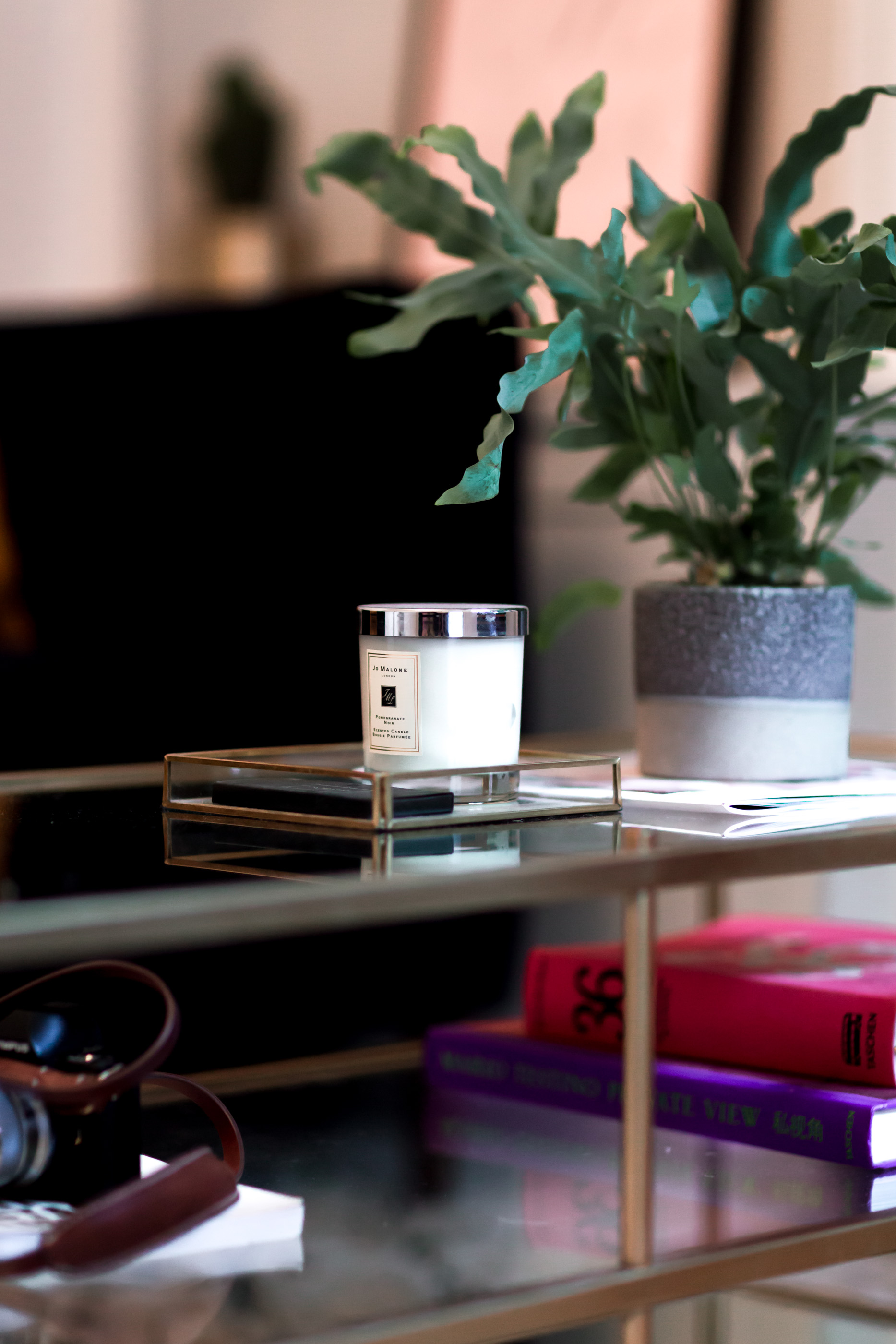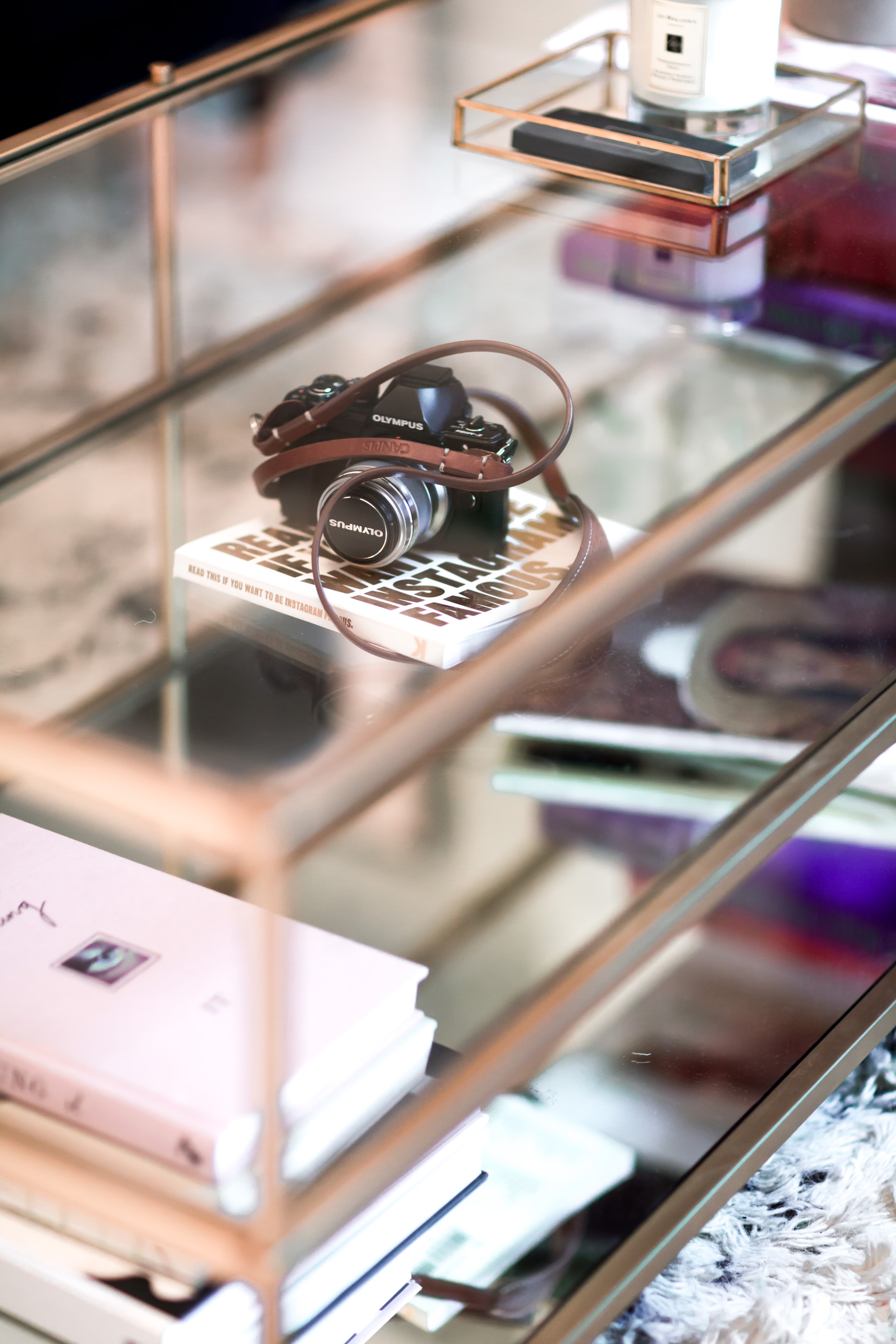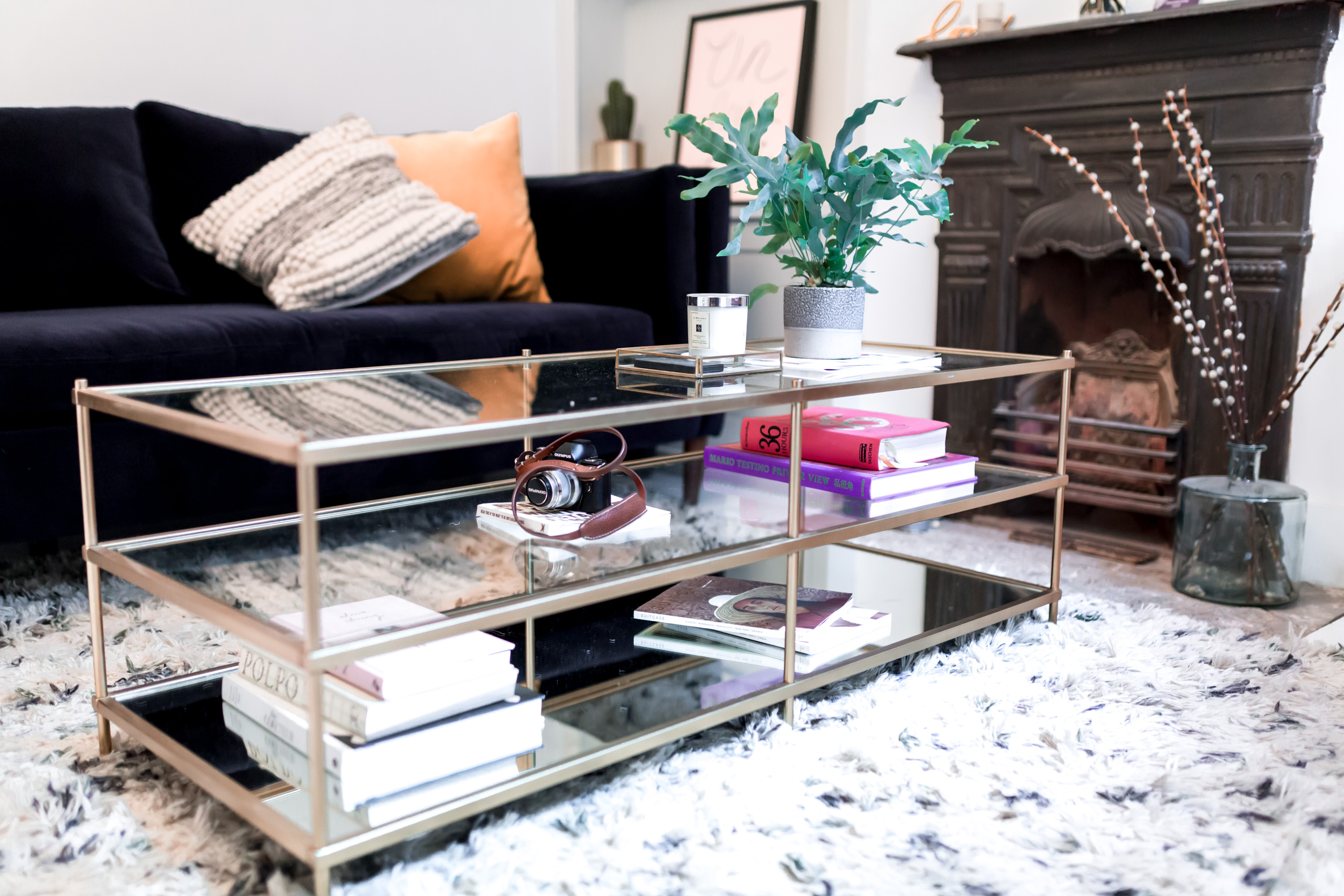 ---
SHOP MY COFFEE TABLE EDIT

---
I'd love to hear how you style or would style your own coffee table & whether you've found these tips helpful? Plus of course, if you've enjoyed the interiors post don't forget to pop over and check out my others here, here & here.