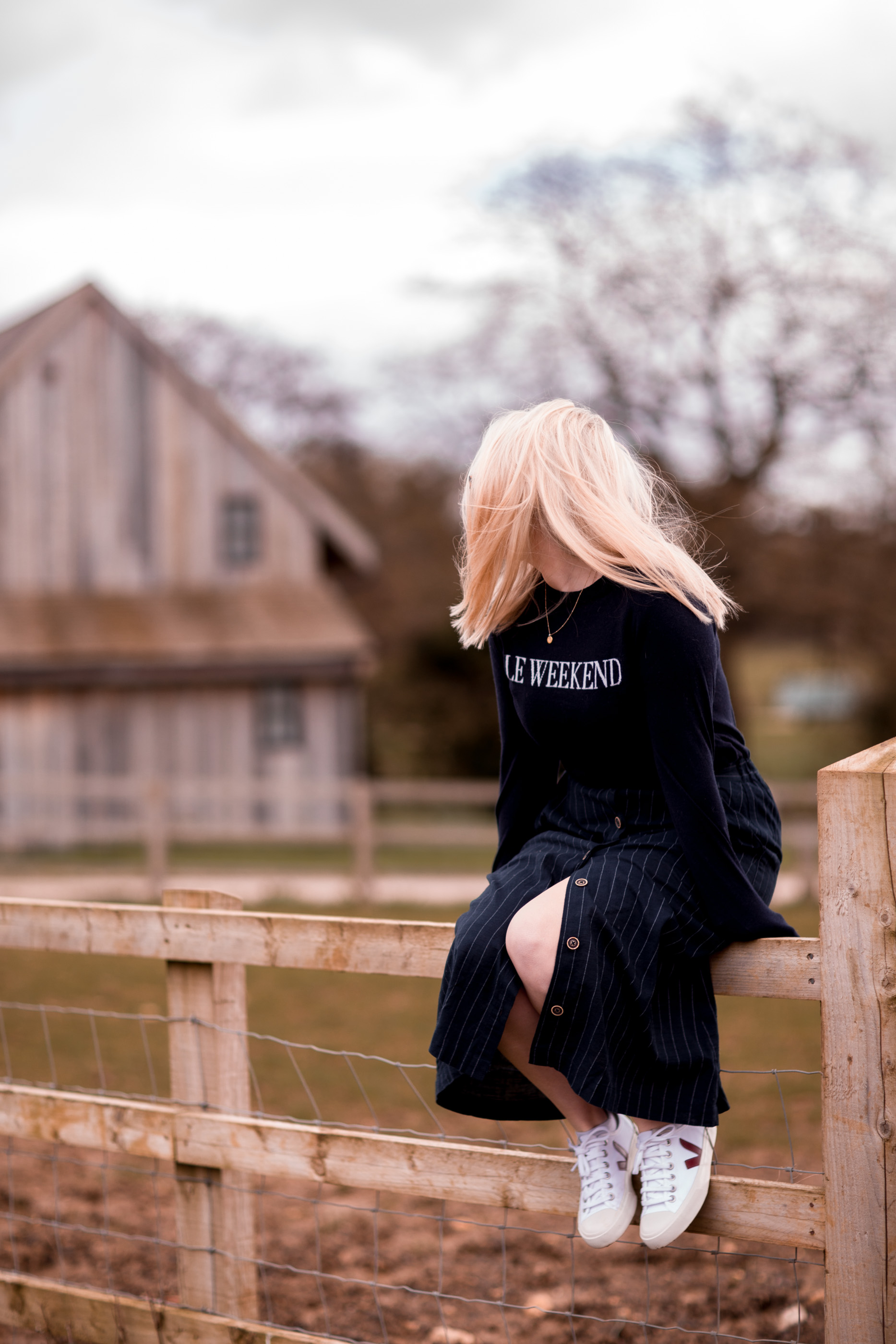 ---
LIVING FOR 'LE WEEKEND'
A Spring Style Update (midi skirt obsessions) & Musings On Weekend Living
---
It's one of those inevitable facts of life that when work gets busy you end up spending your time wishing for the weekend. This year I made a promise to myself to try and live more in the moment, be present and importantly take better care of myself. Last year flew by and I want to try and slow things down a bit.
It's fair to say I've made a good start on my new years promises, despite the mad start to the year work wise I've finally seen a nutritionist, my consultant and even had a dermatologist appointment. I've upped my skincare routine and have tried to make time for myself when I can. But as ever busy work periods end up meaning week days are somewhat of a survival strategy, and the weekends are the time I get to chill, catch up on life, unwind & do my blog. It's probably the same for most people, but I definitely struggle to do little more than cook dinner and get into bed post work in busy periods, so I really do long for those weekends off.
To keep moral high, I've been channeling my weekend vibes in the week with my Whistles slogan tee …
---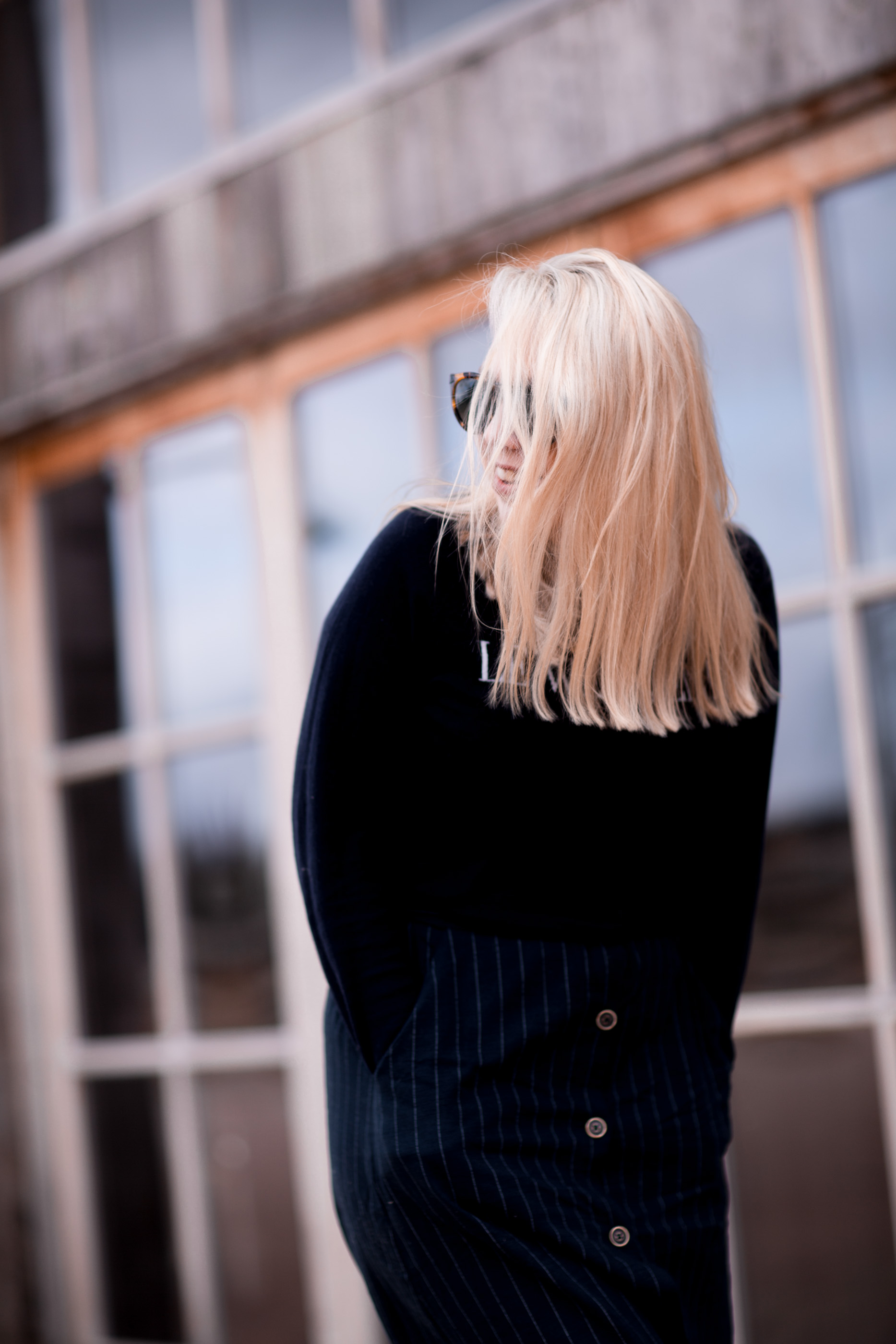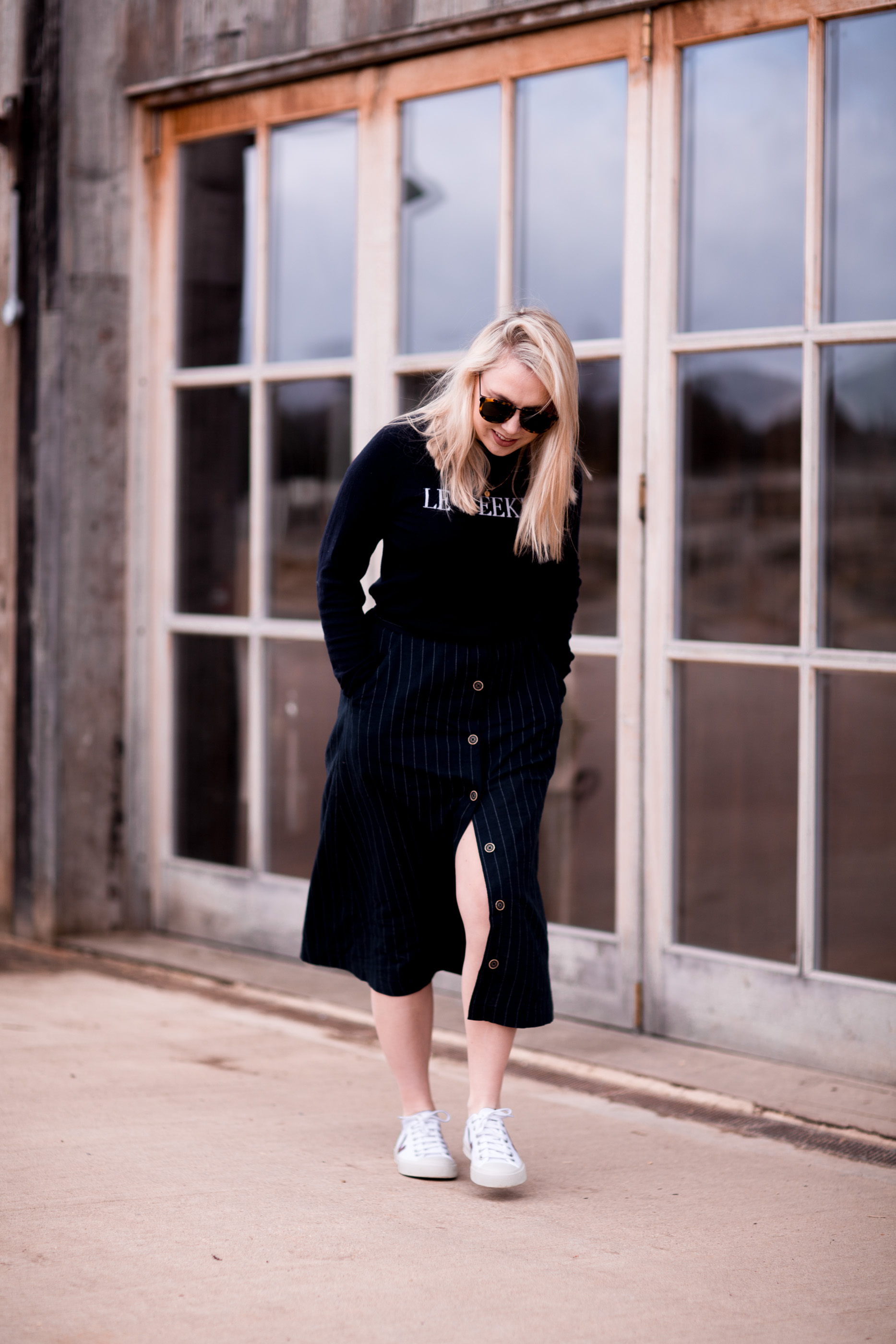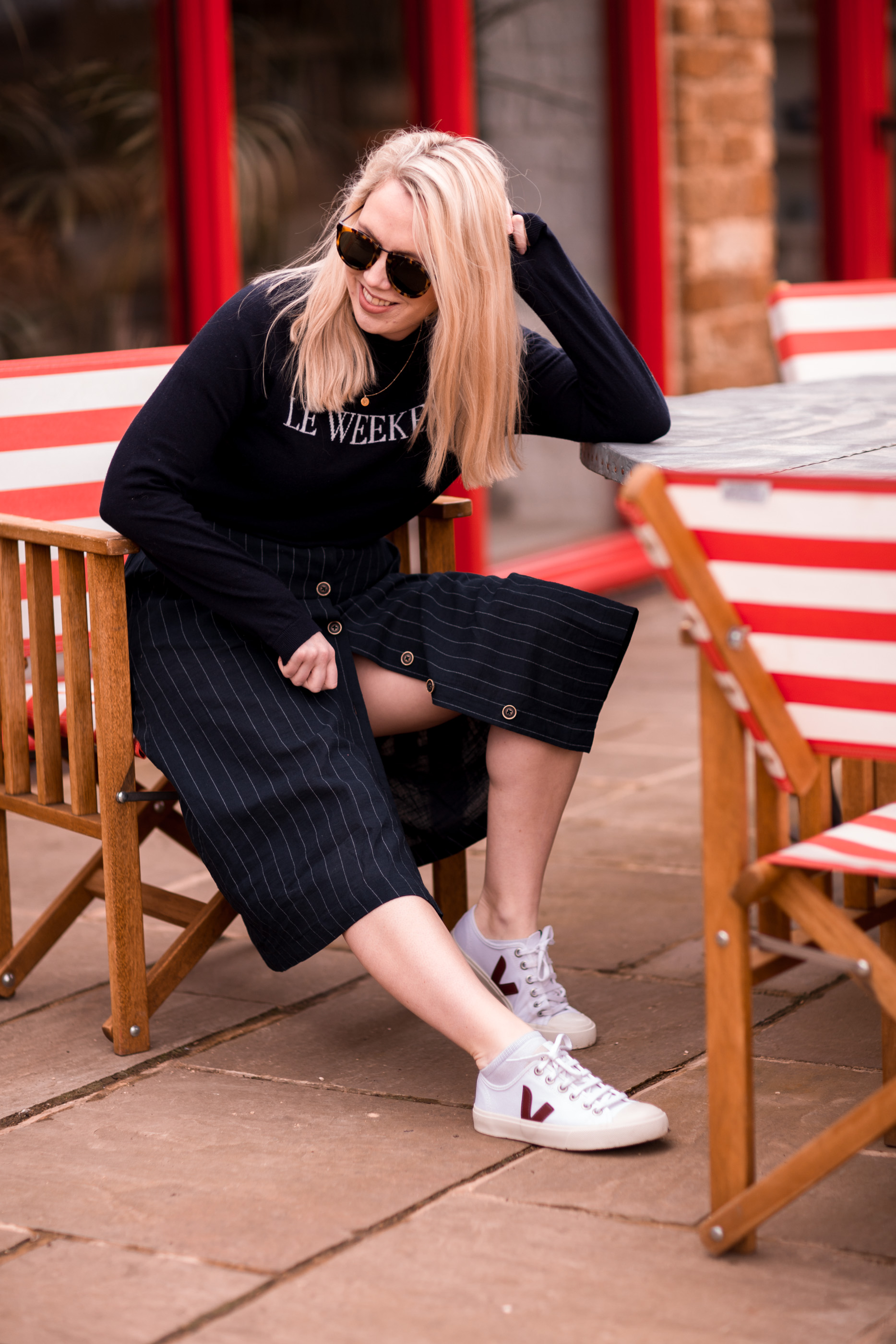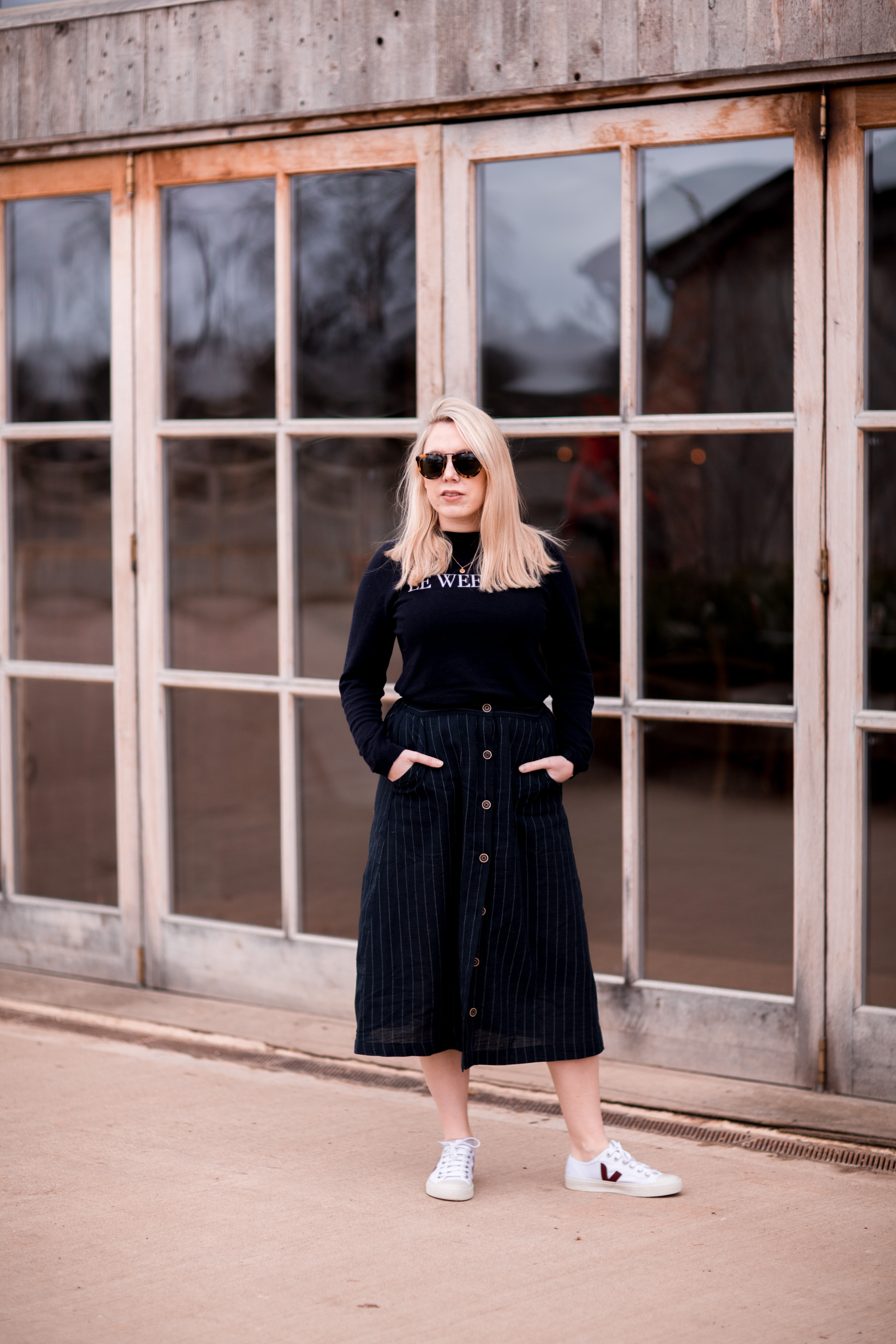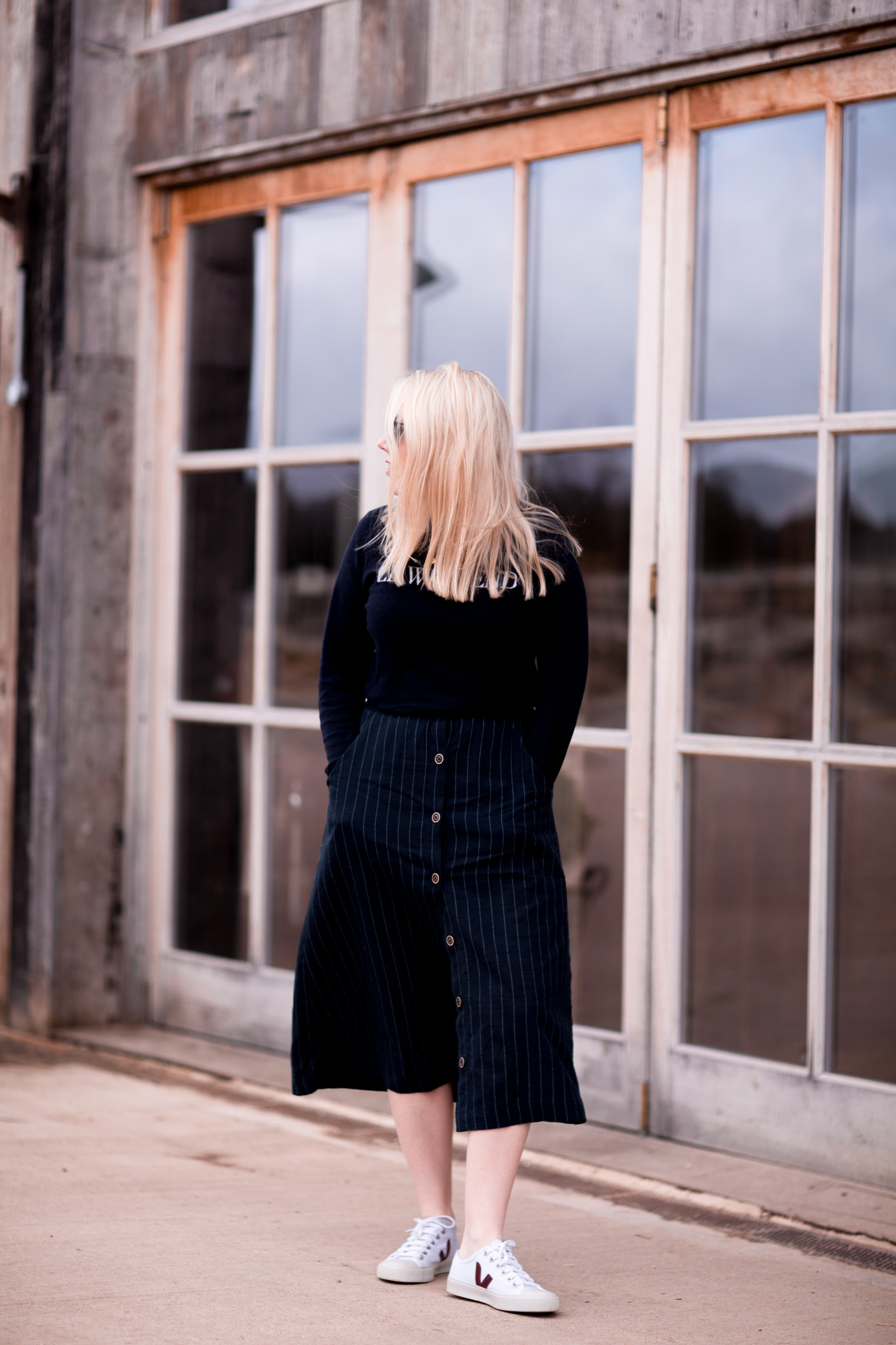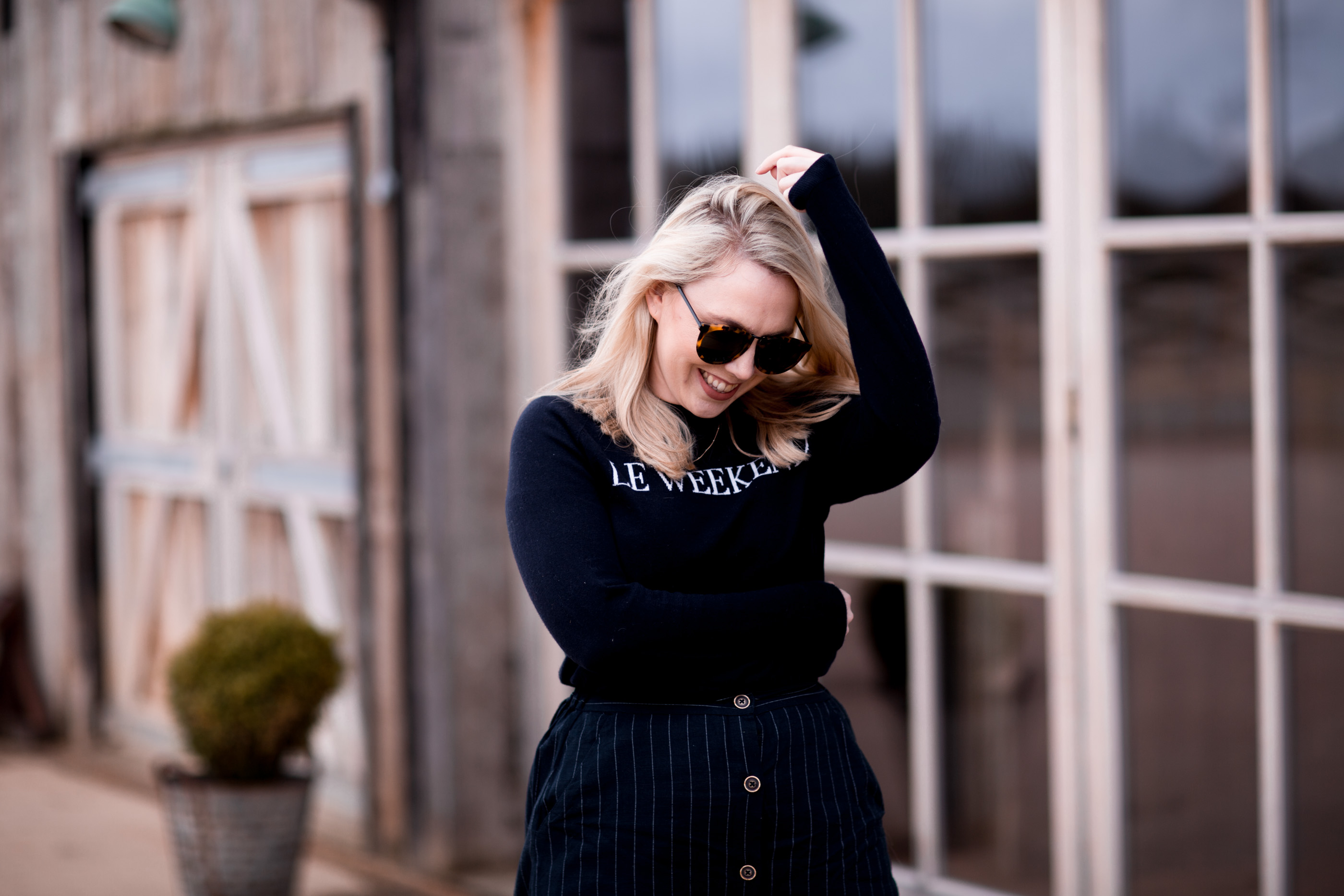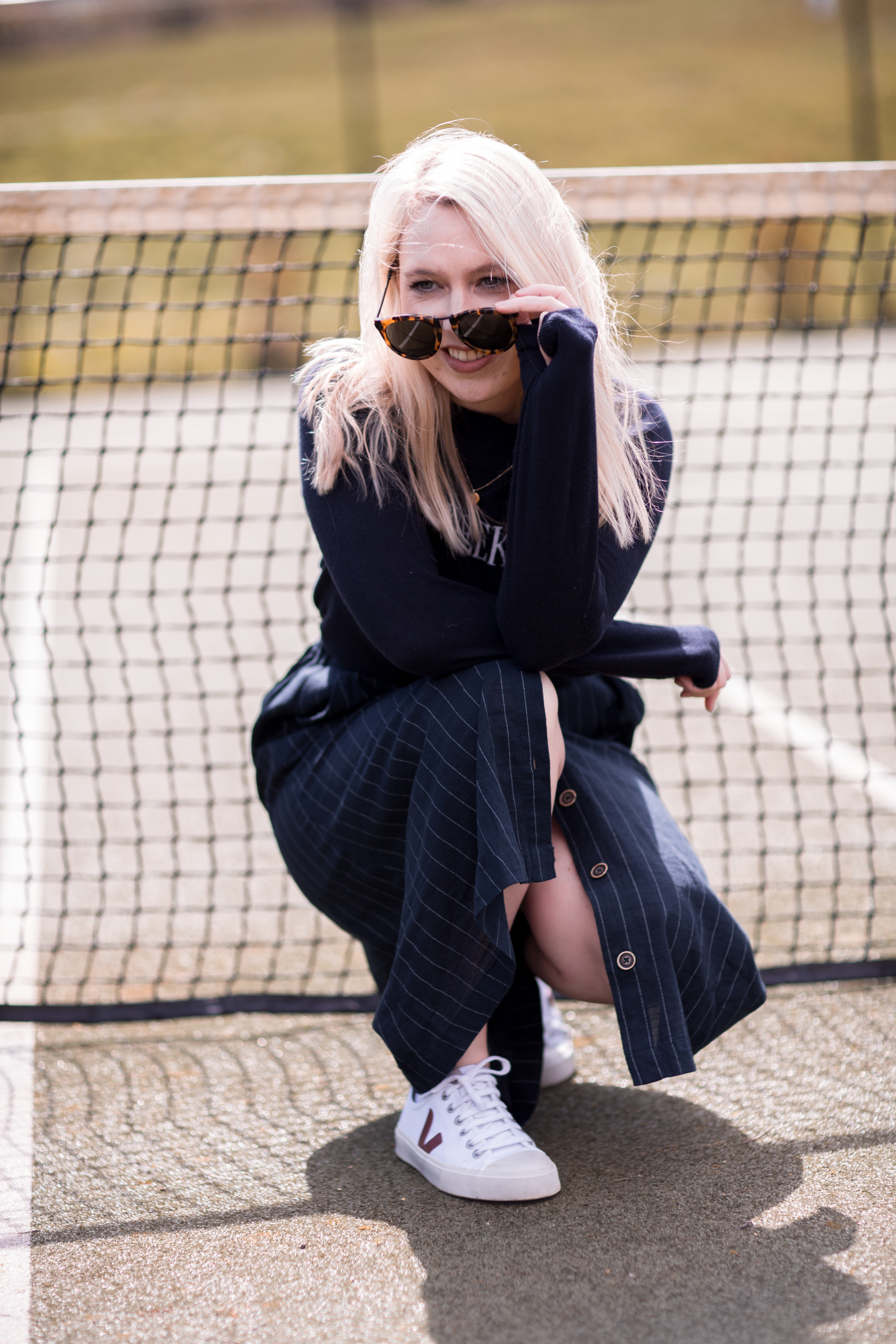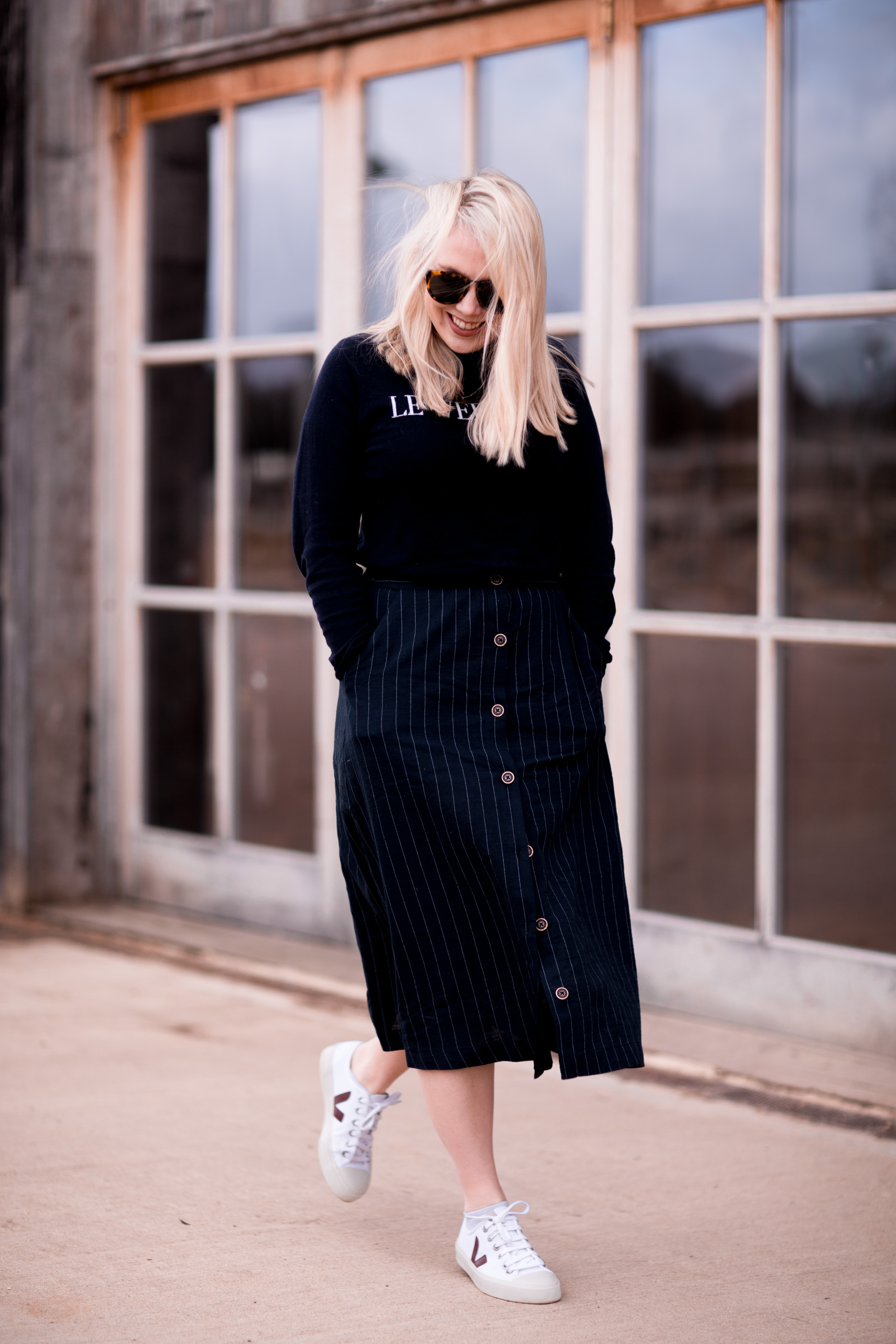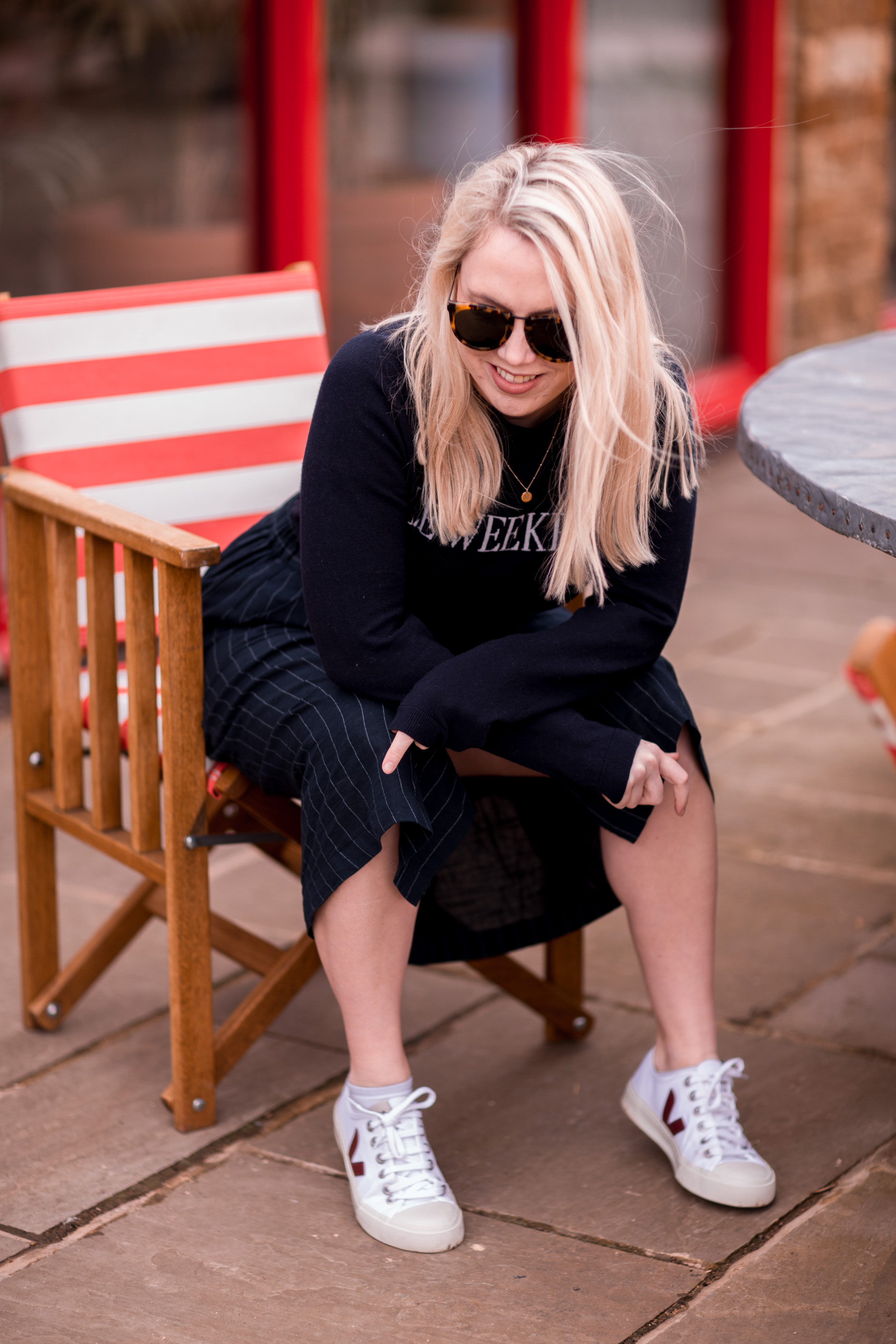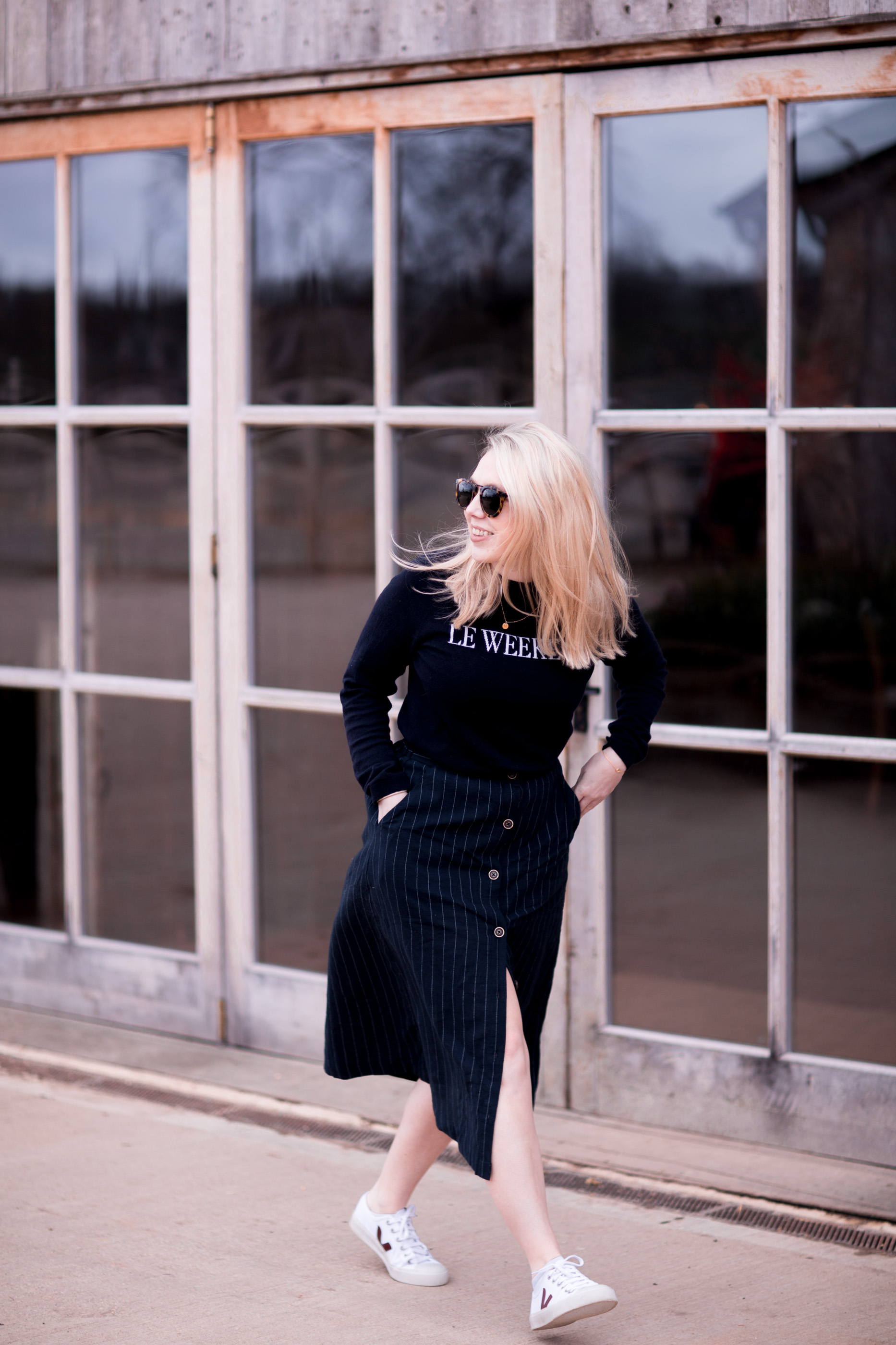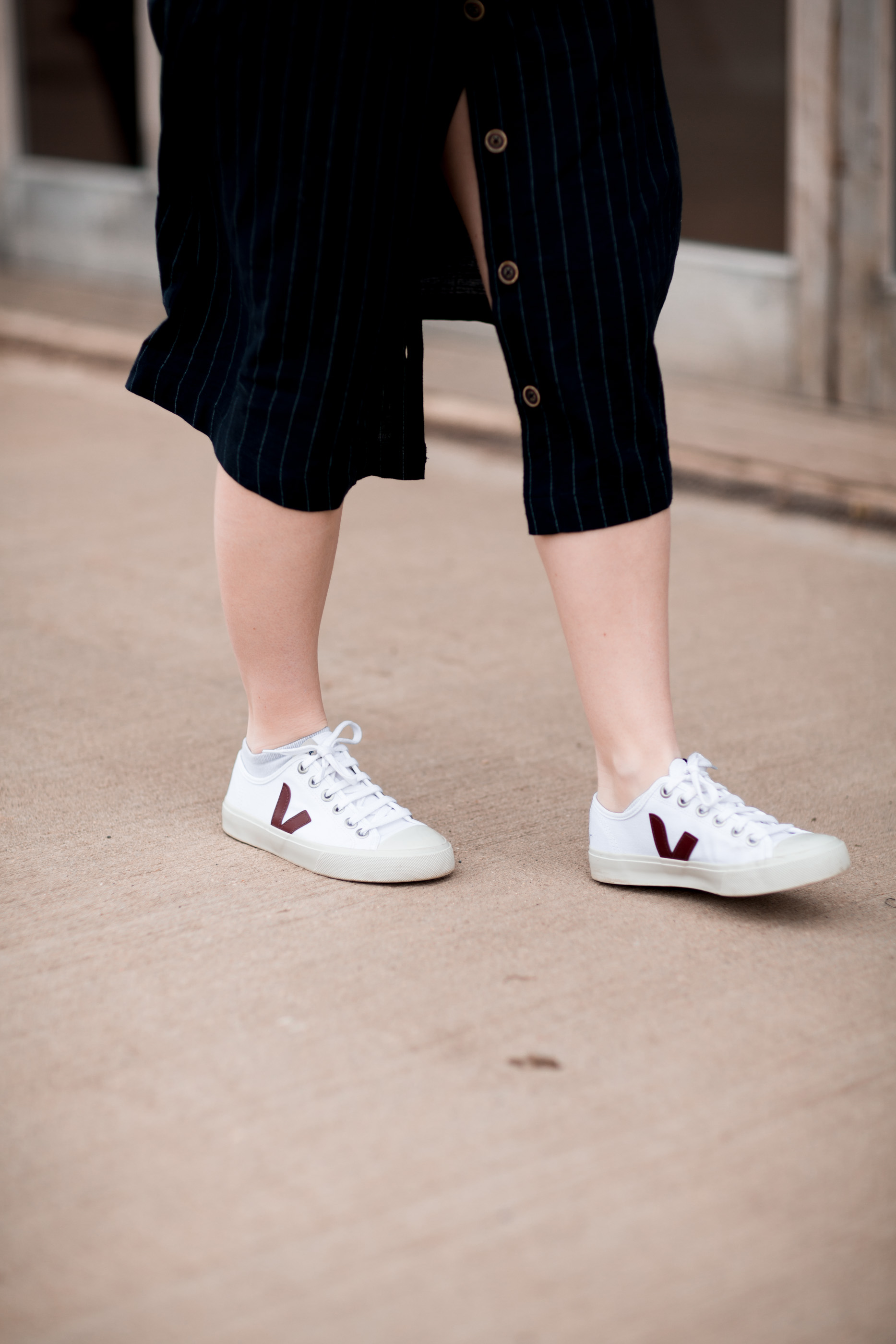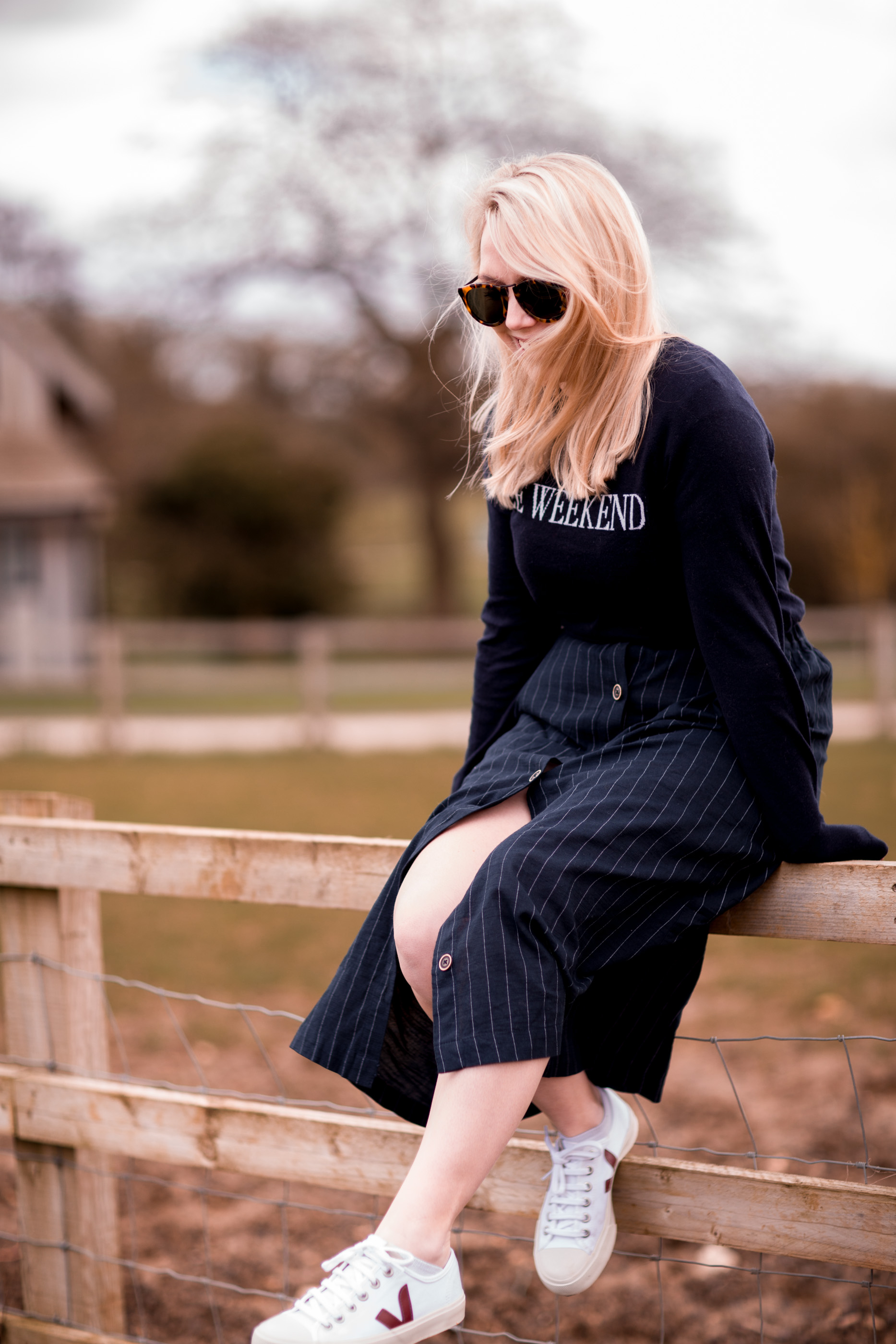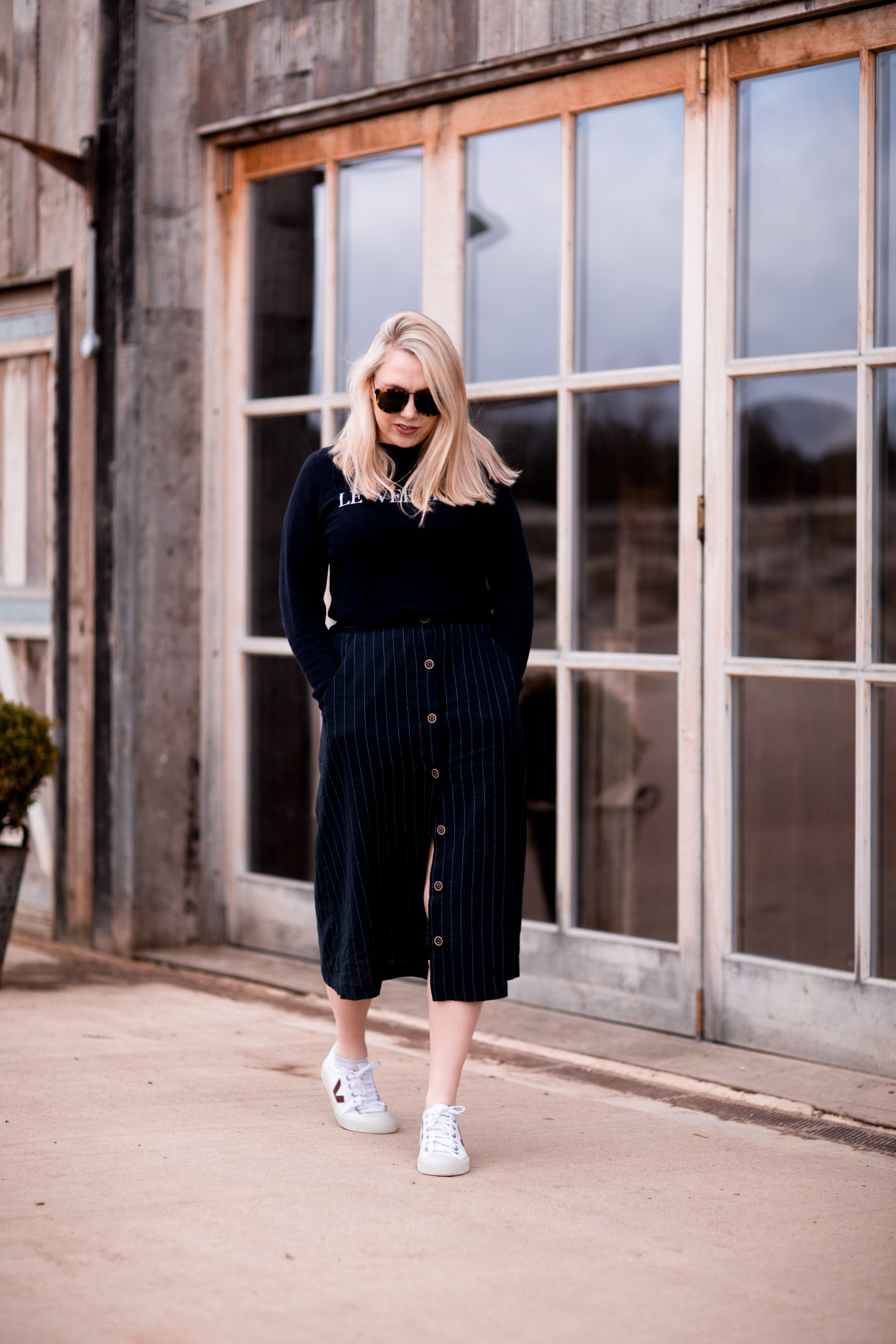 ---
SHOP MY LOOK

---
Whilst the slogan sweater isn't new, my styling of it is. A new season mango linen skirt has become a 'go to' item since the sun decided to pay us a visit here in the UK (but then swiftly disappear as always). it's a really comfy, understated design & great with a tee or jumper. I often opt for these cuts for my work to weekend wardrobe, it's casual but styled well can be perfect for the office in the Spring. I teamed the skirt with my new Veja trainers, which I've probably worn everyday since they arrived in the post.
A lot of you send me messages asking about my midi skirt / dress / trouser styling, and in particular what shoes work well. I can't say i'm a stylist by any stretch, but I personally always opt for a trainer like these Veja ones (and this design works particularly well given the low ankle) or heeled pumps (like these or these I've just bought) in spring and summer, in the winter a heeled ankle boot looks great.
The older I've got the more I opt for a midi or just below the knee length on my clothes, and I often like the dressed down vibe a trainer gives the look. I feel it's slightly more flattering than the mini's I used to adore and a little more modest whilst i'm not in my happy place weight wise.
–
Are you a midi length fan? How do you style yours?