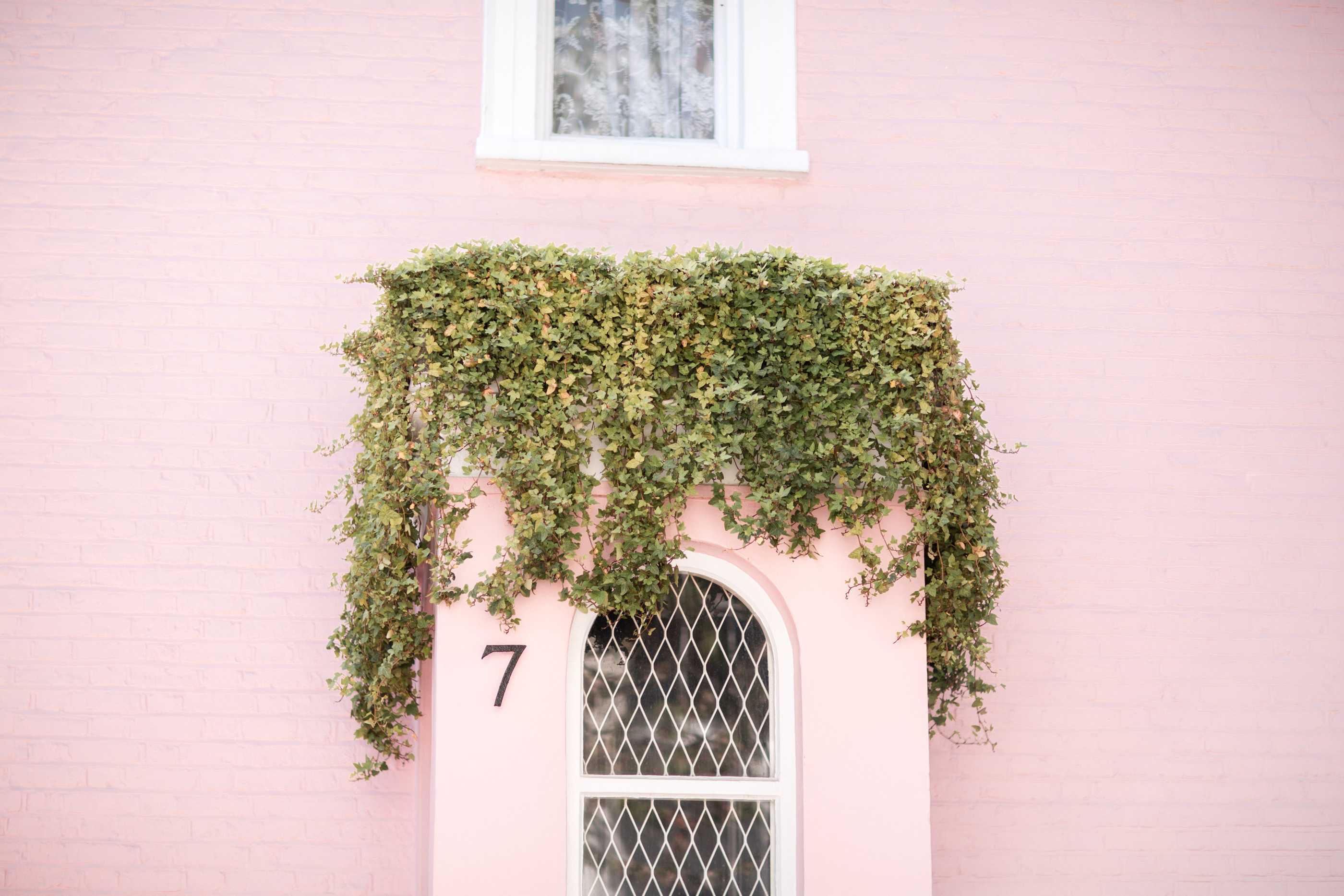 ---
SUMMER WORK WEAR
Recycling My Tried & Tested Summer Favourites
---
I wrote a post about being a terrible fashion blogger not so long ago, well actually I was rather embracing my lack of fashion trend 'keep up' despite it not quite fitting in this fast fashion world around me, and i'm standing by the mantra still now. Whilst this outfit is a rather belated one to my blog and therefore new to you, it's actually a heavily recycled one in the real world.
If you follow me on instagram then you'll know how much I've been living in midi skirts & tees this summer, and basically recycling my collection of skirts day in and day out. When it comes to the cost per wear of this little Jigsaw number I invested in at the beginning of the season I must be on mere tuppence by now. In fact i'm re-wearing this exact look today in the office and before heading out for dinner in Soho tonight.
Given the major heatwave in the UK I've been absolutely living in this kind of look for work – it's smart, light weight, looks chic and is mega comfortable. If it ain't broke, don't fix it n' all that.
---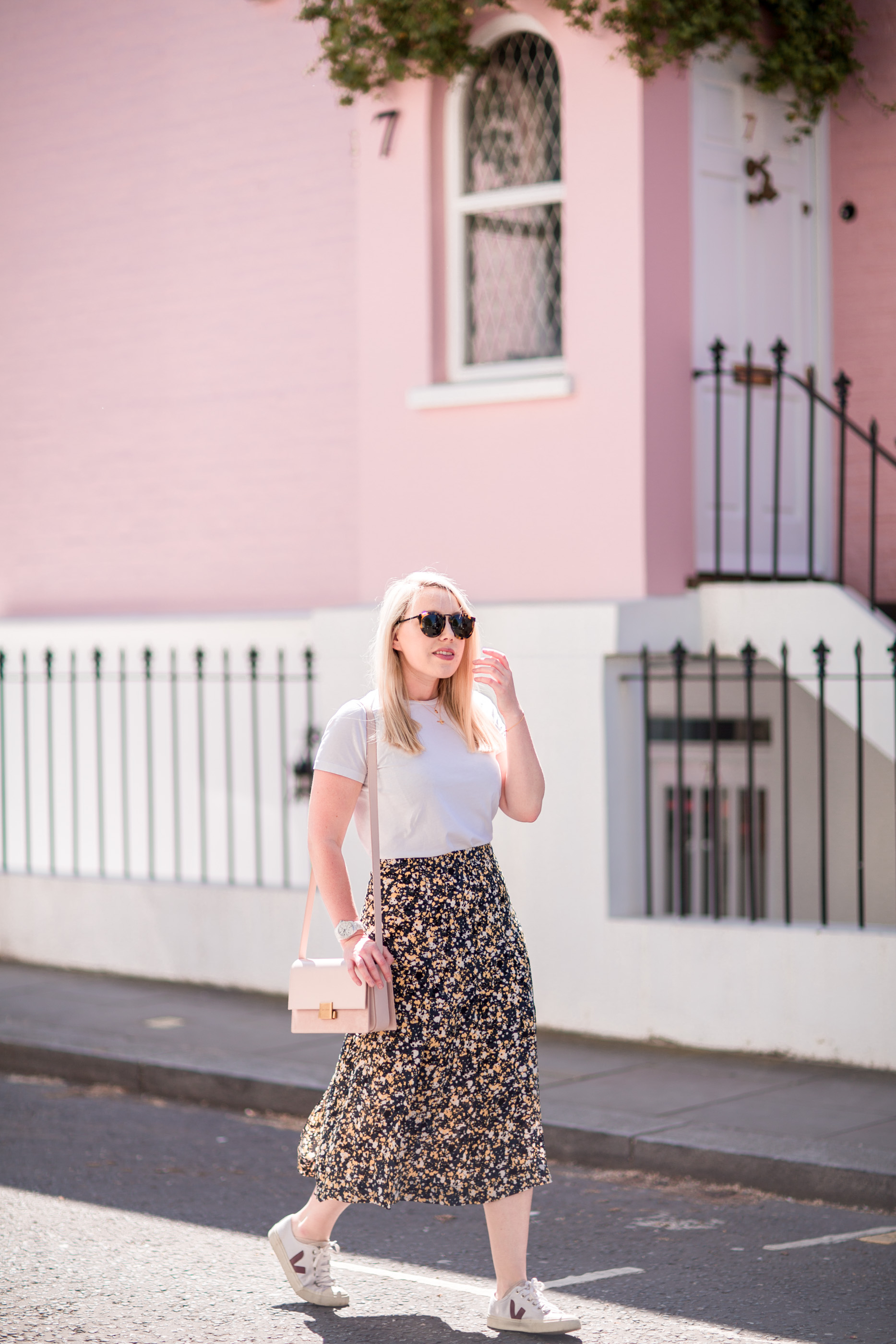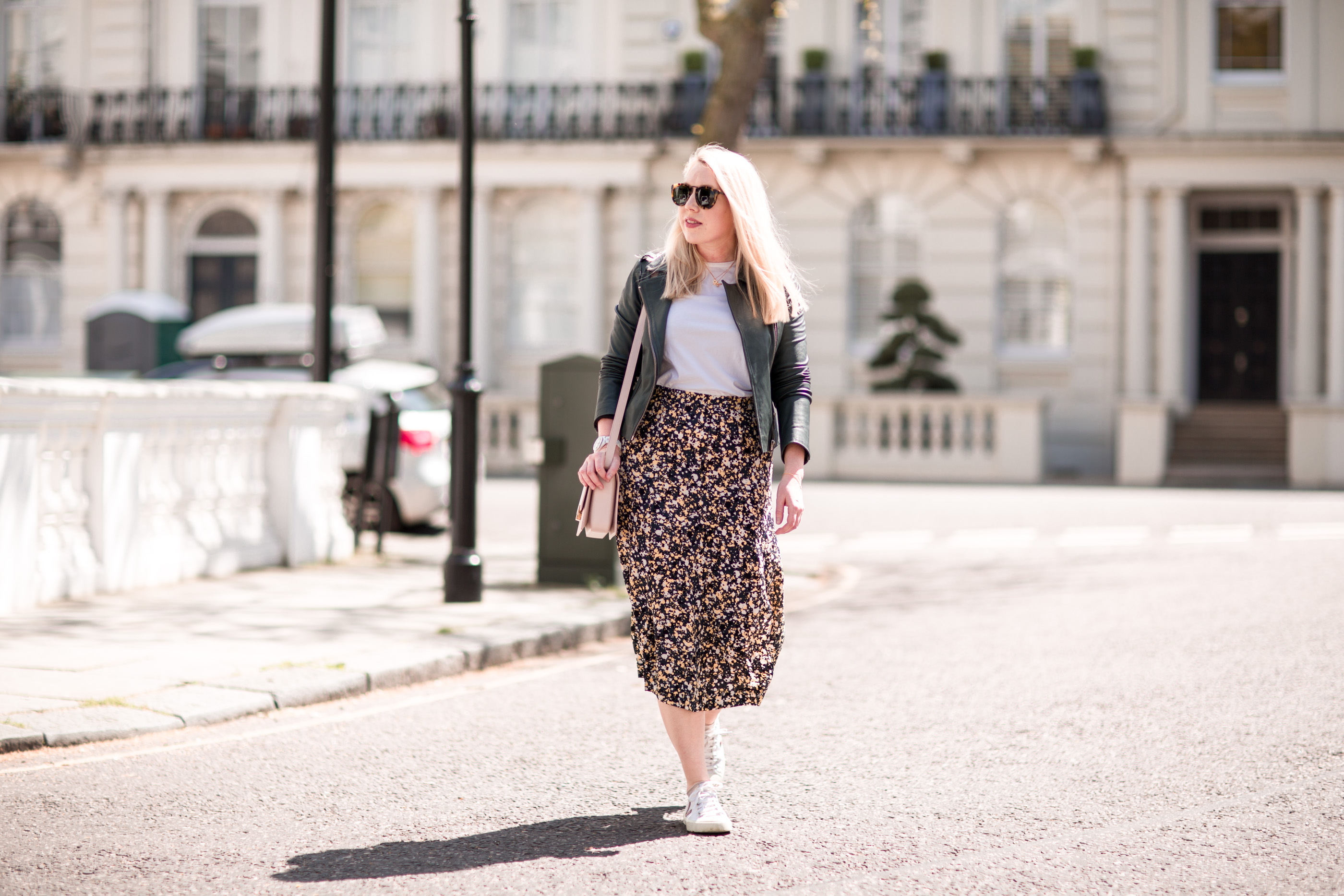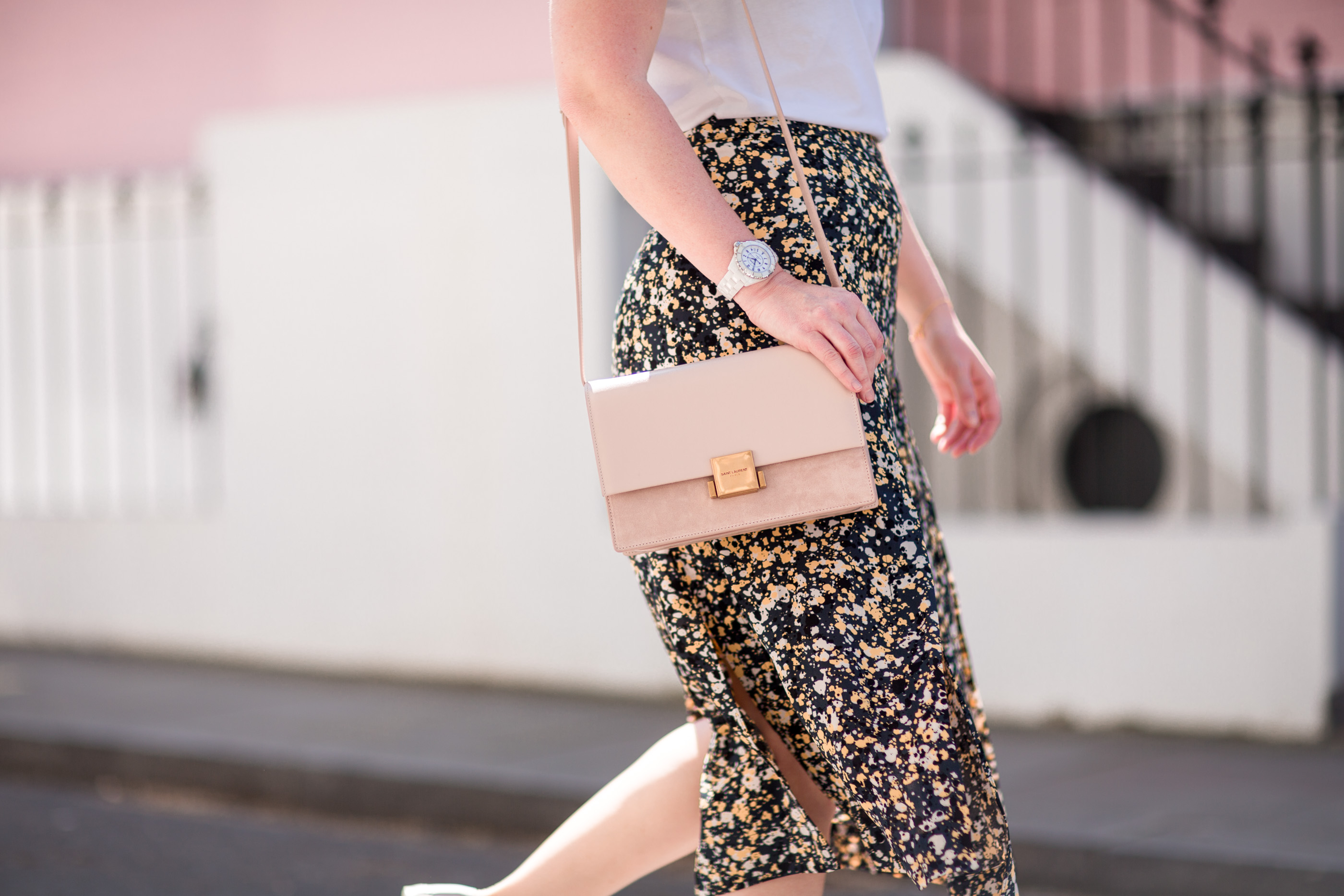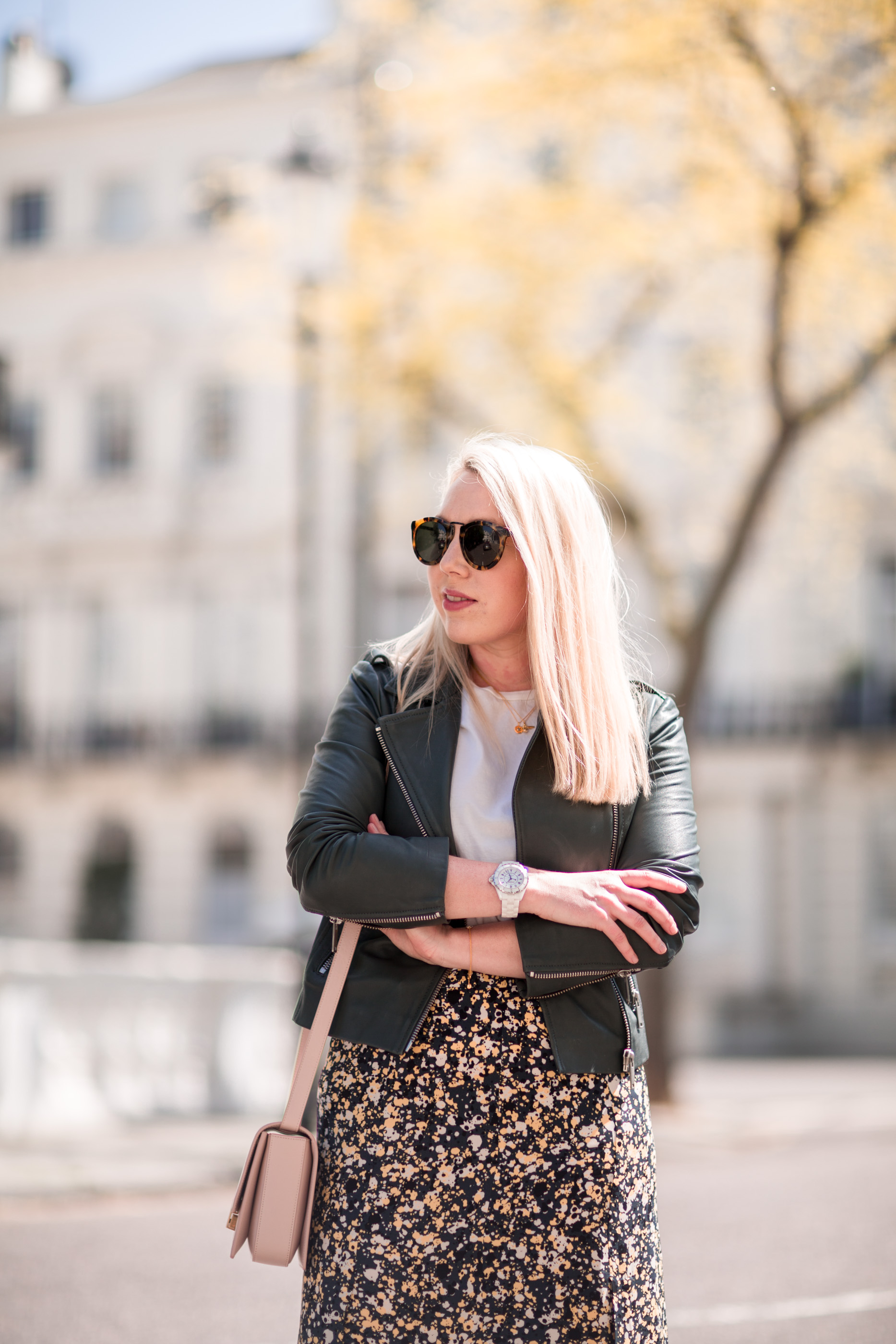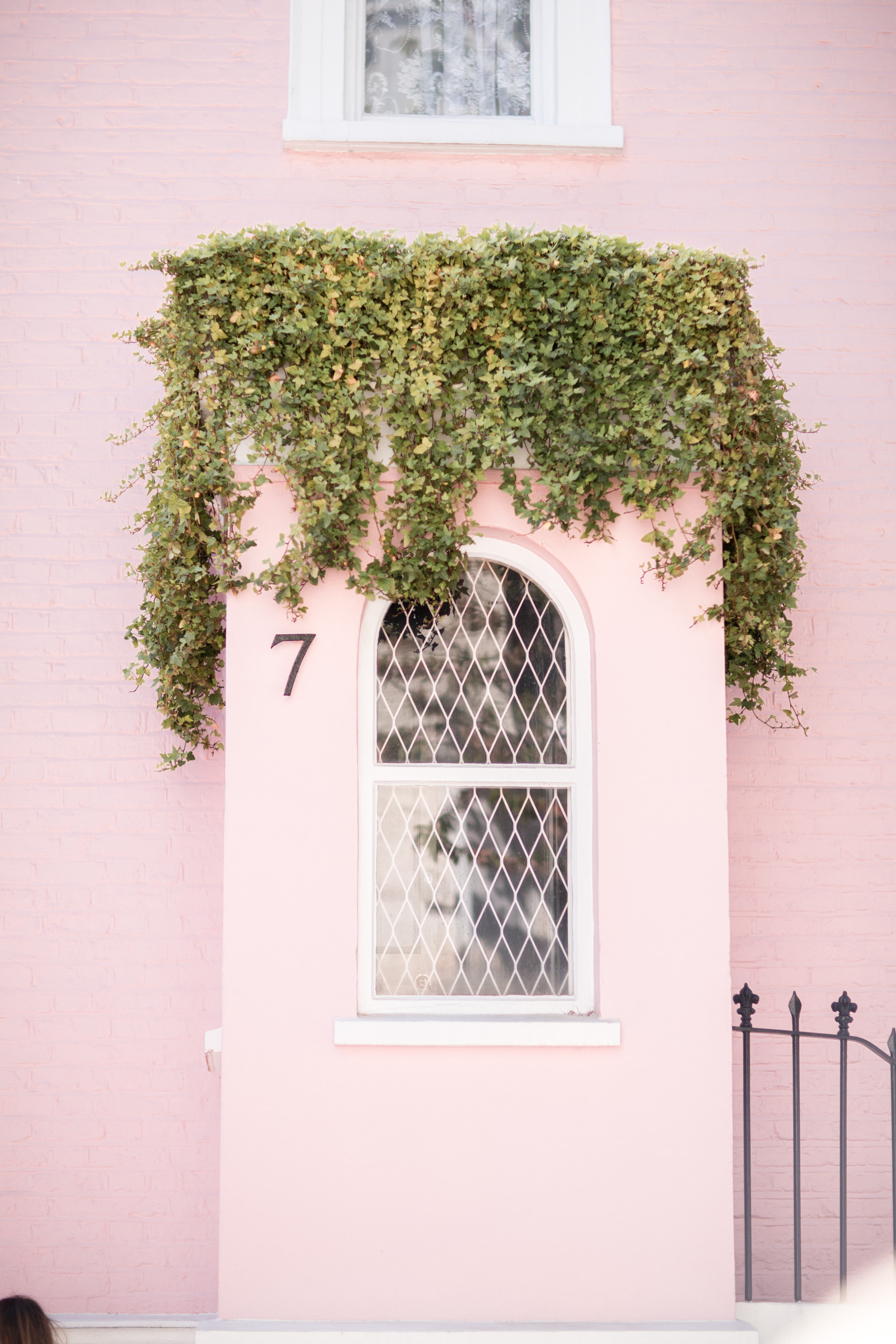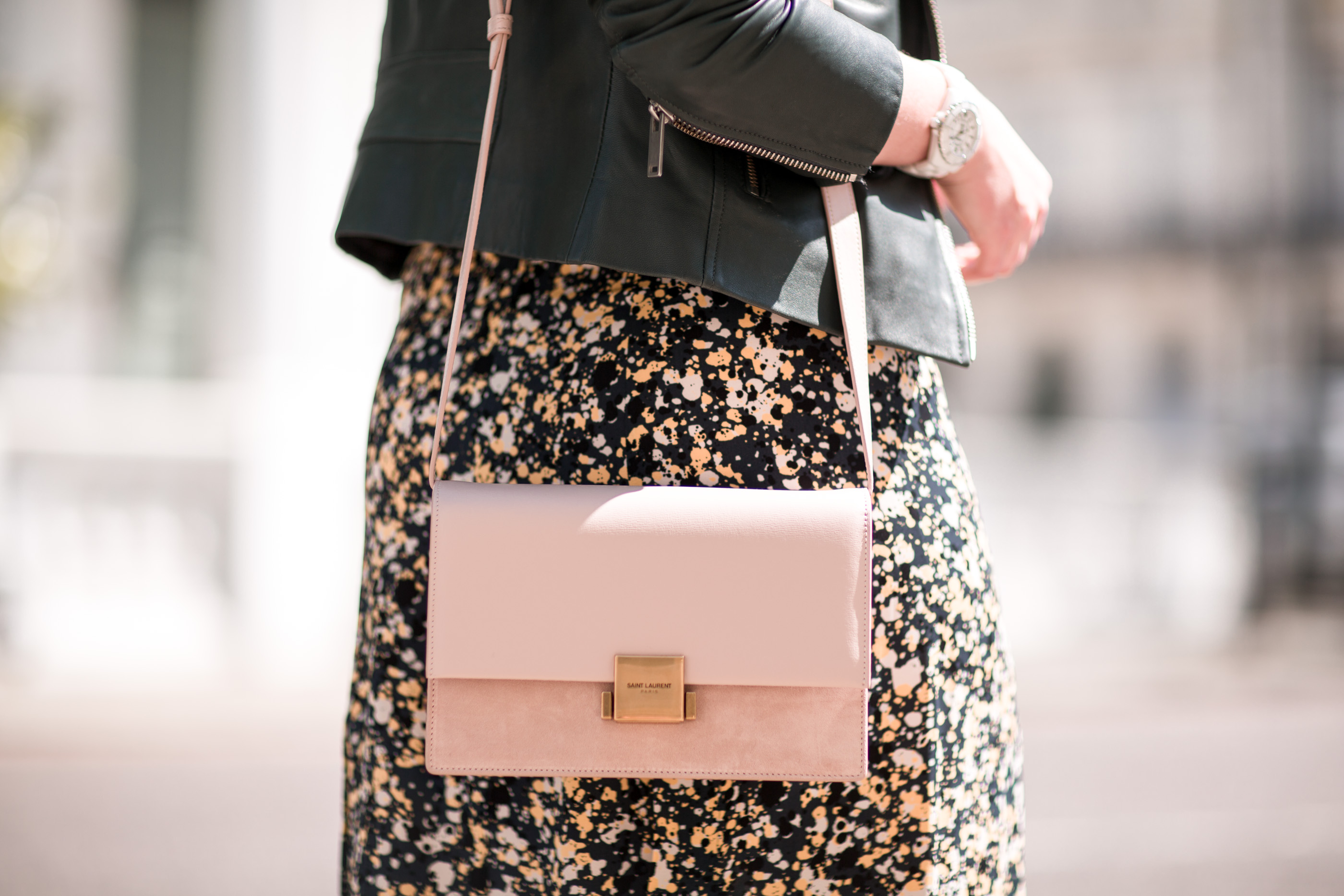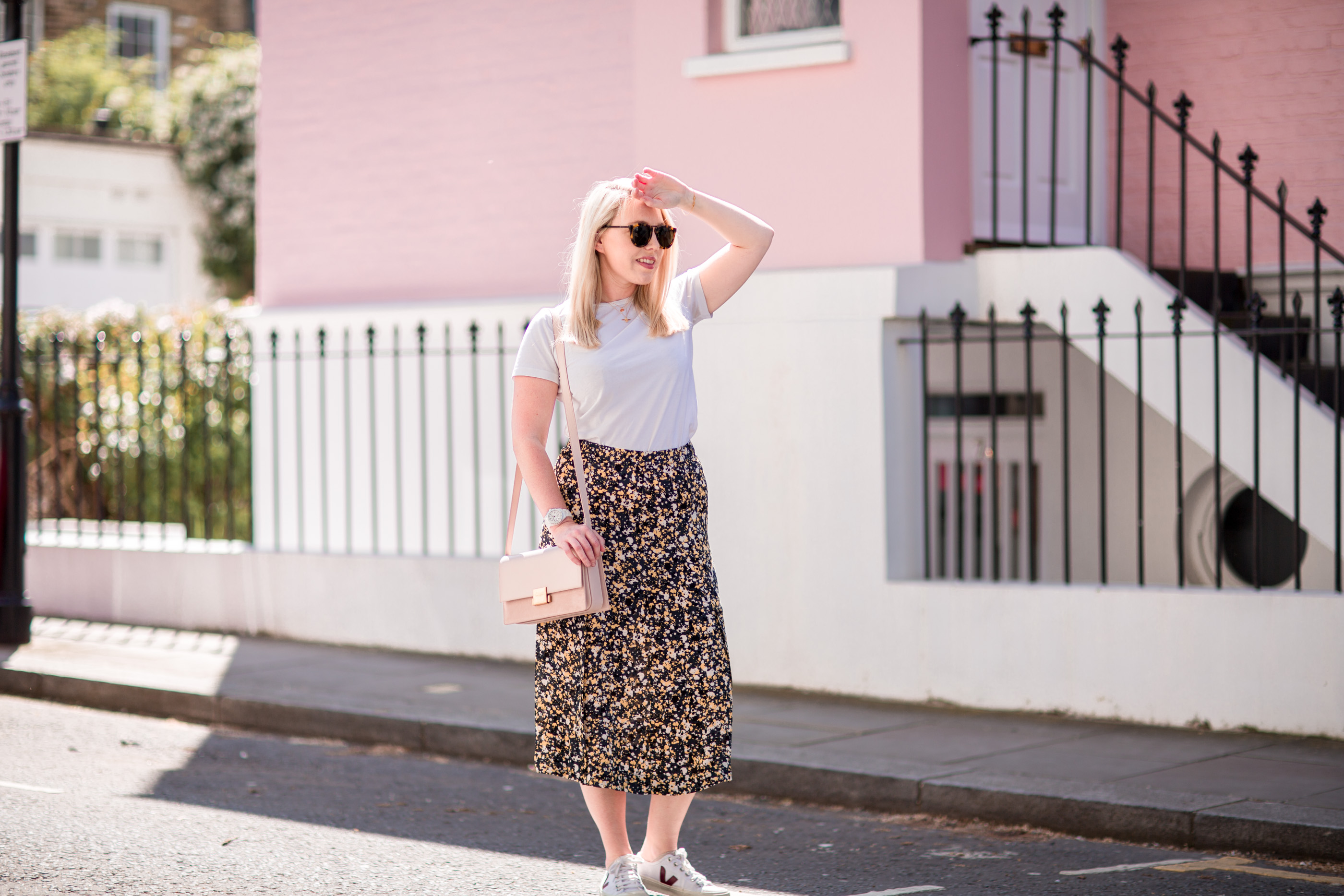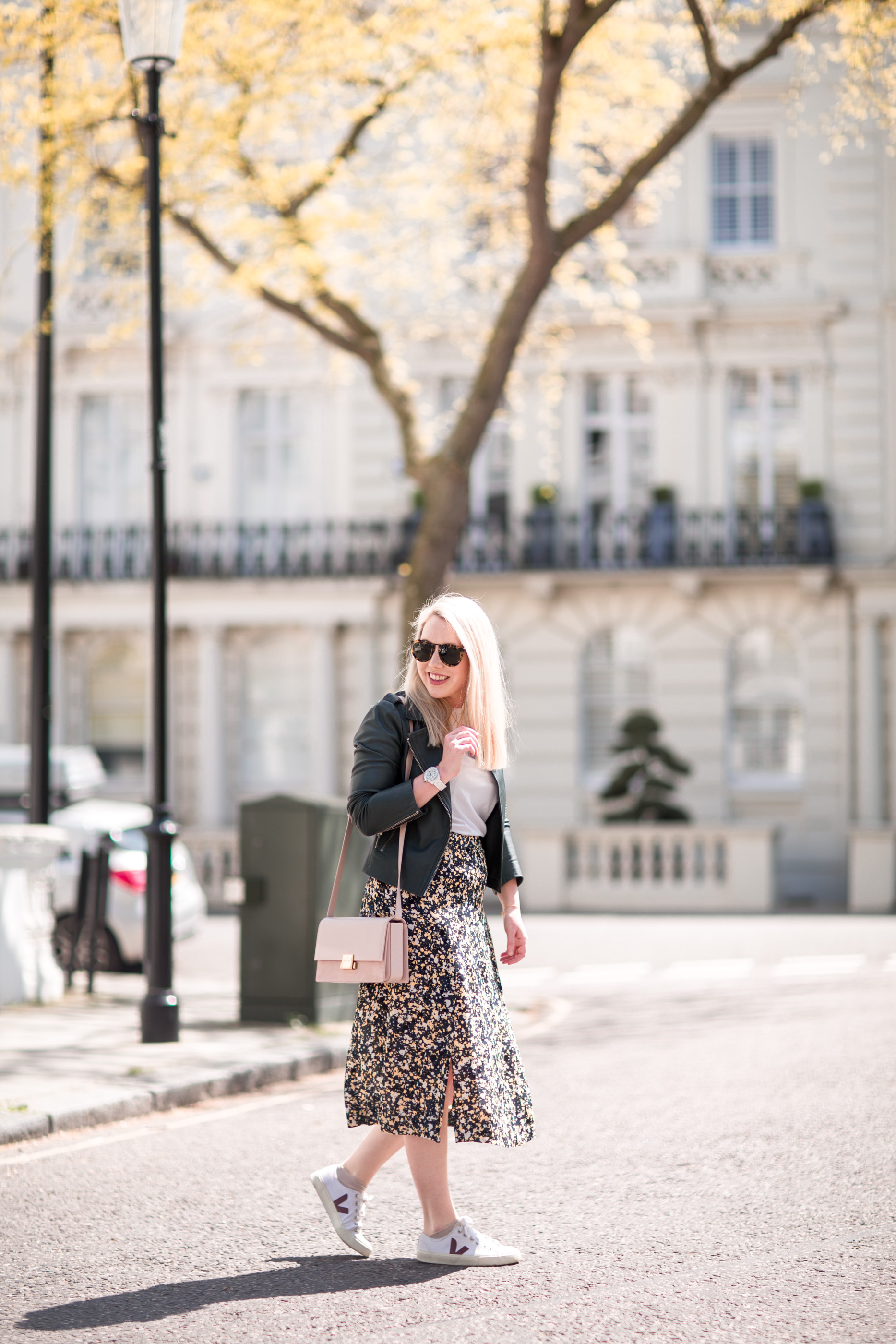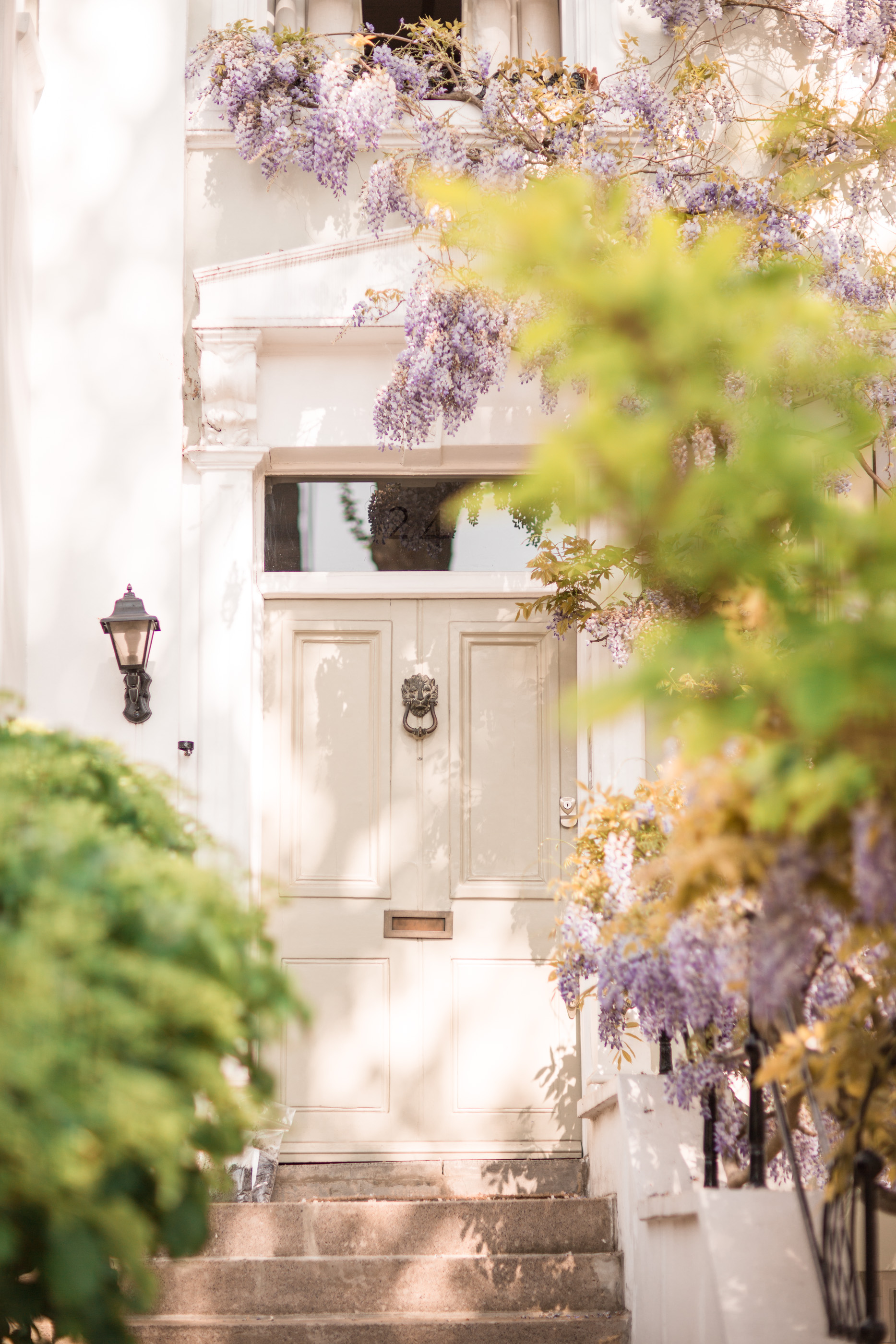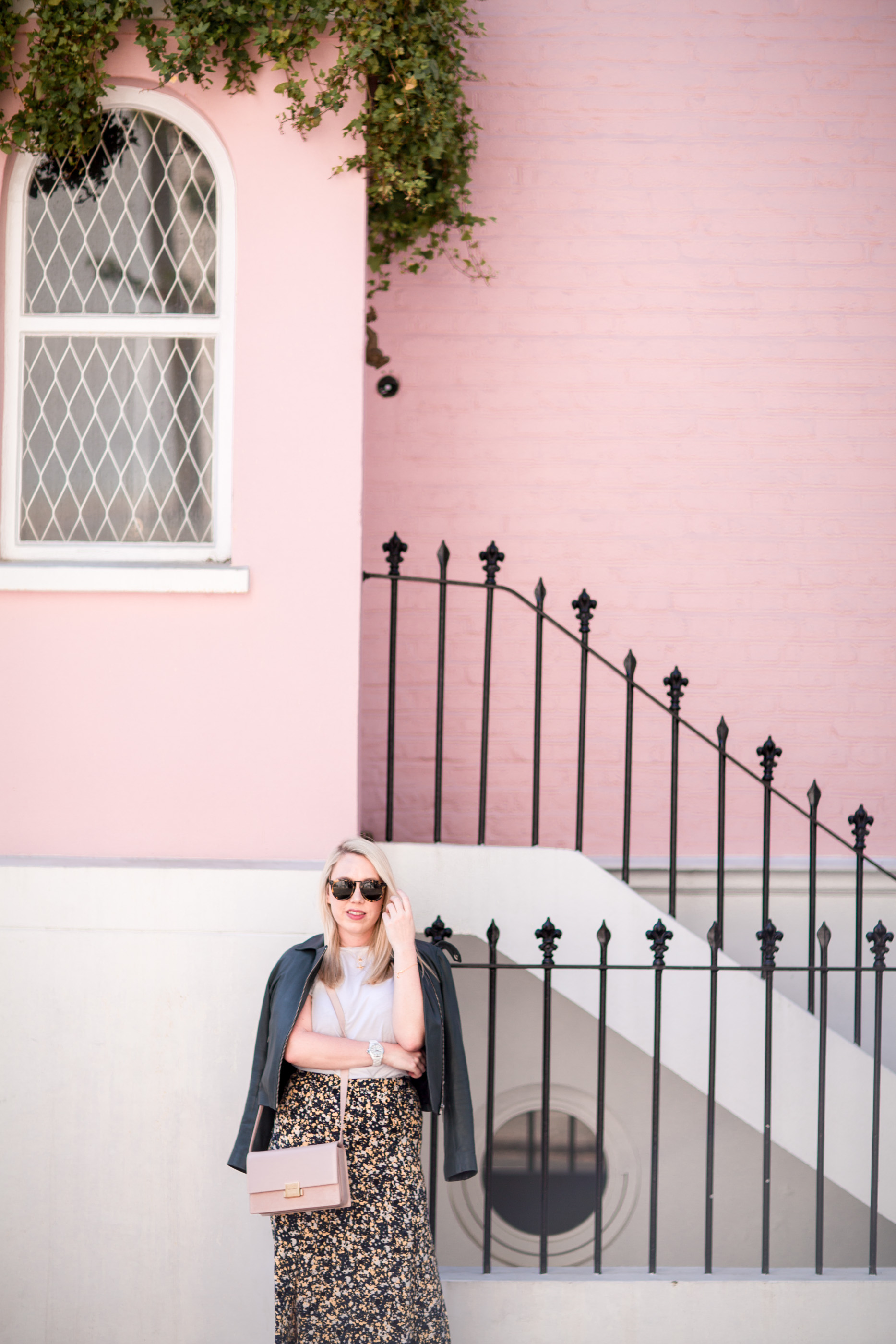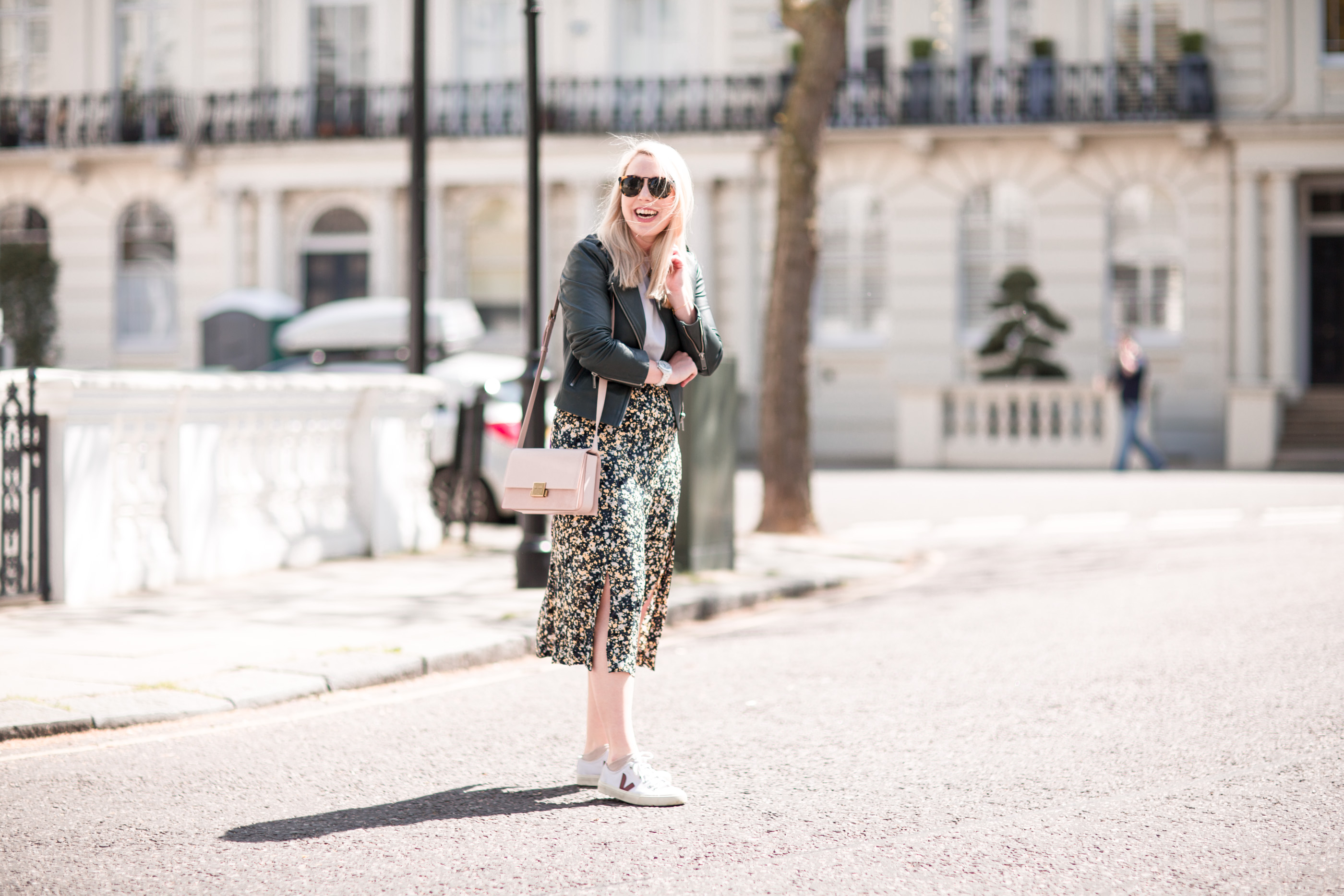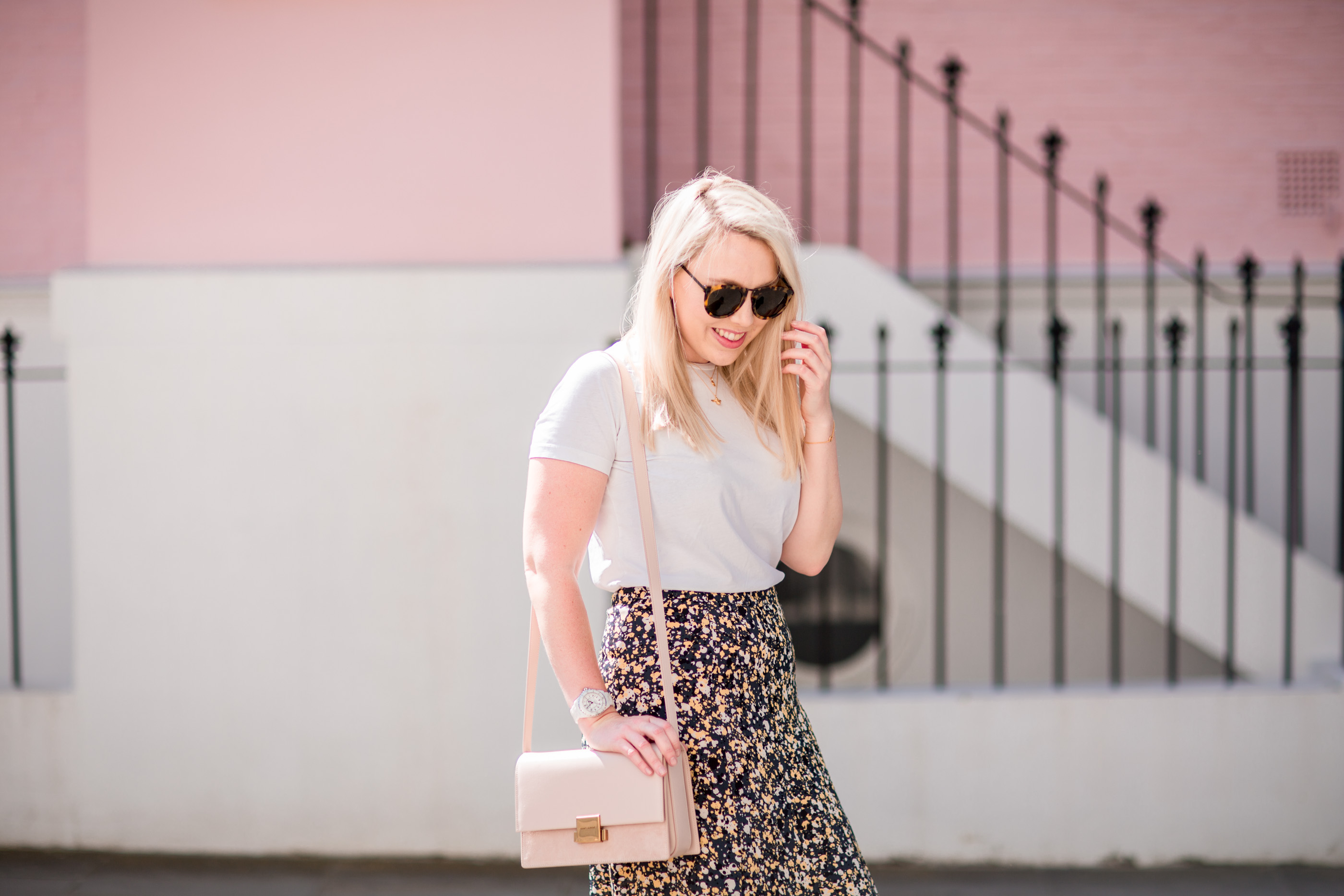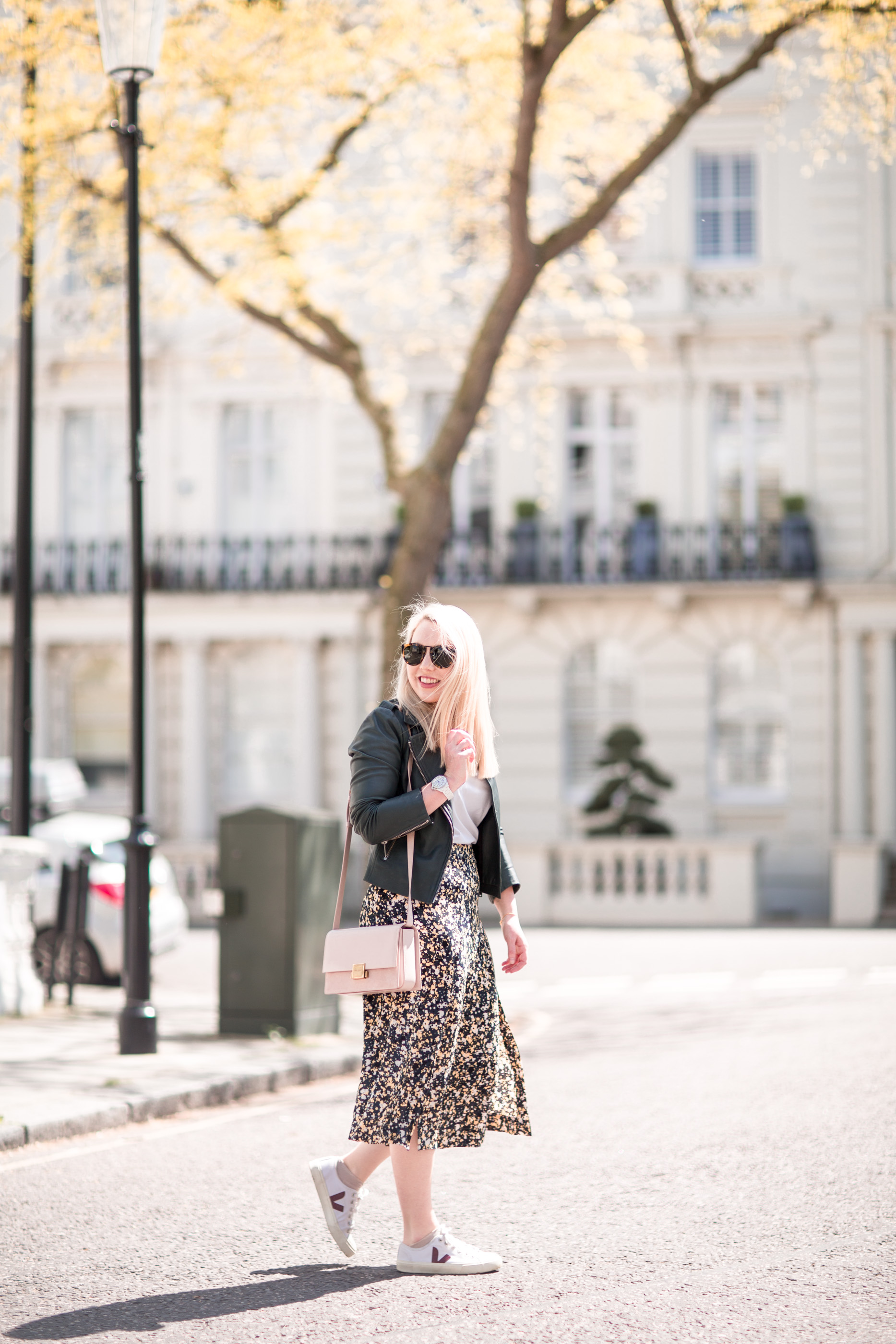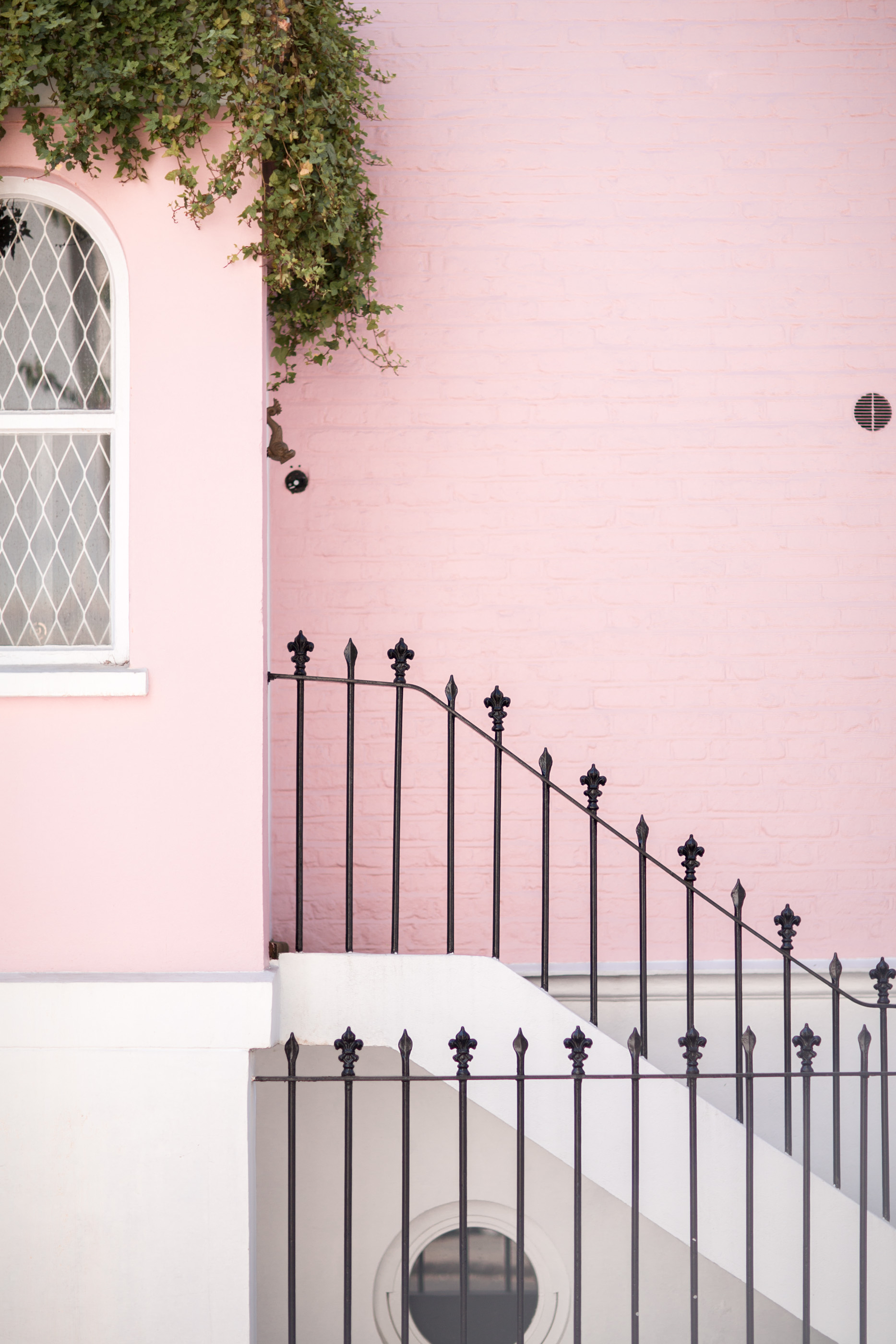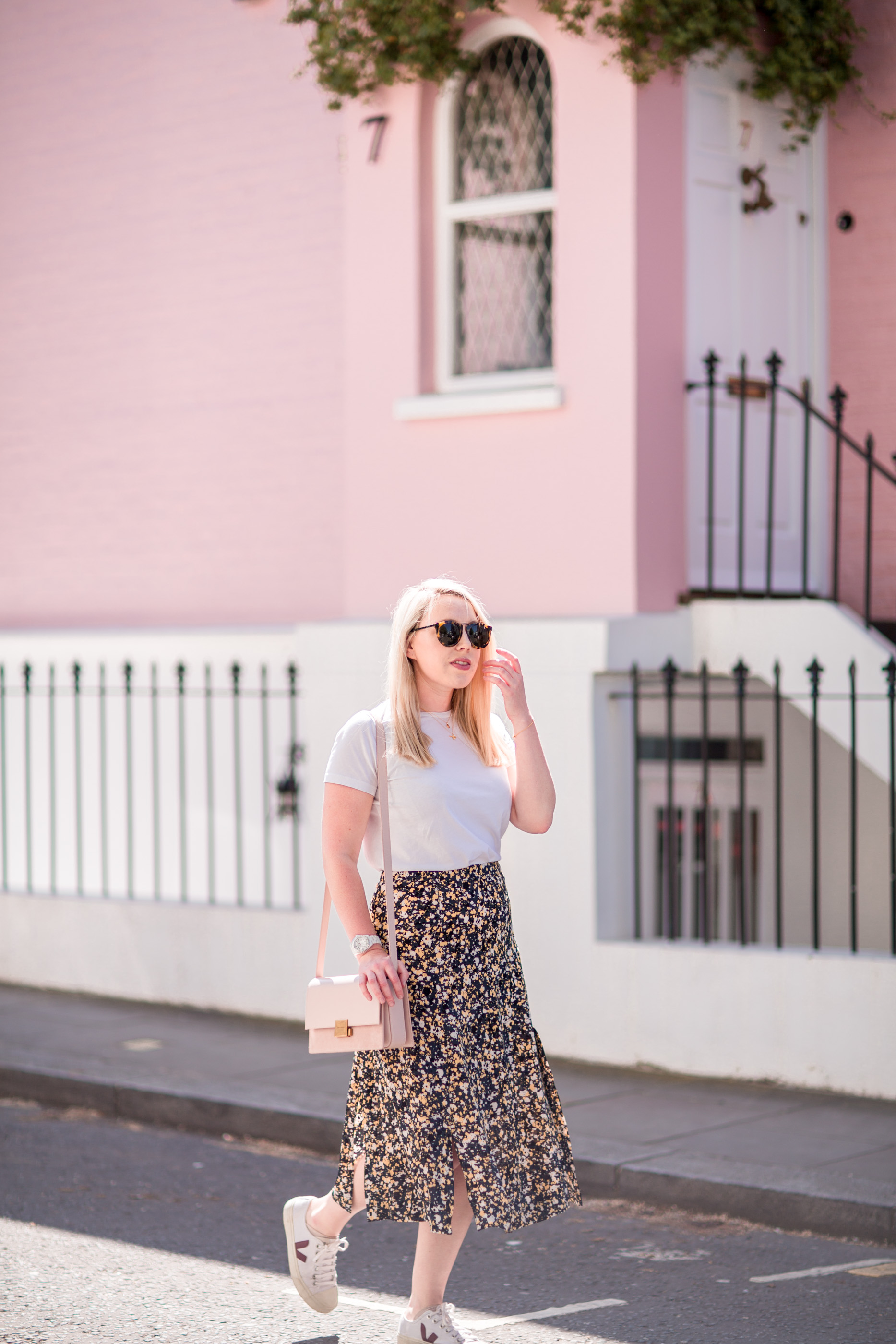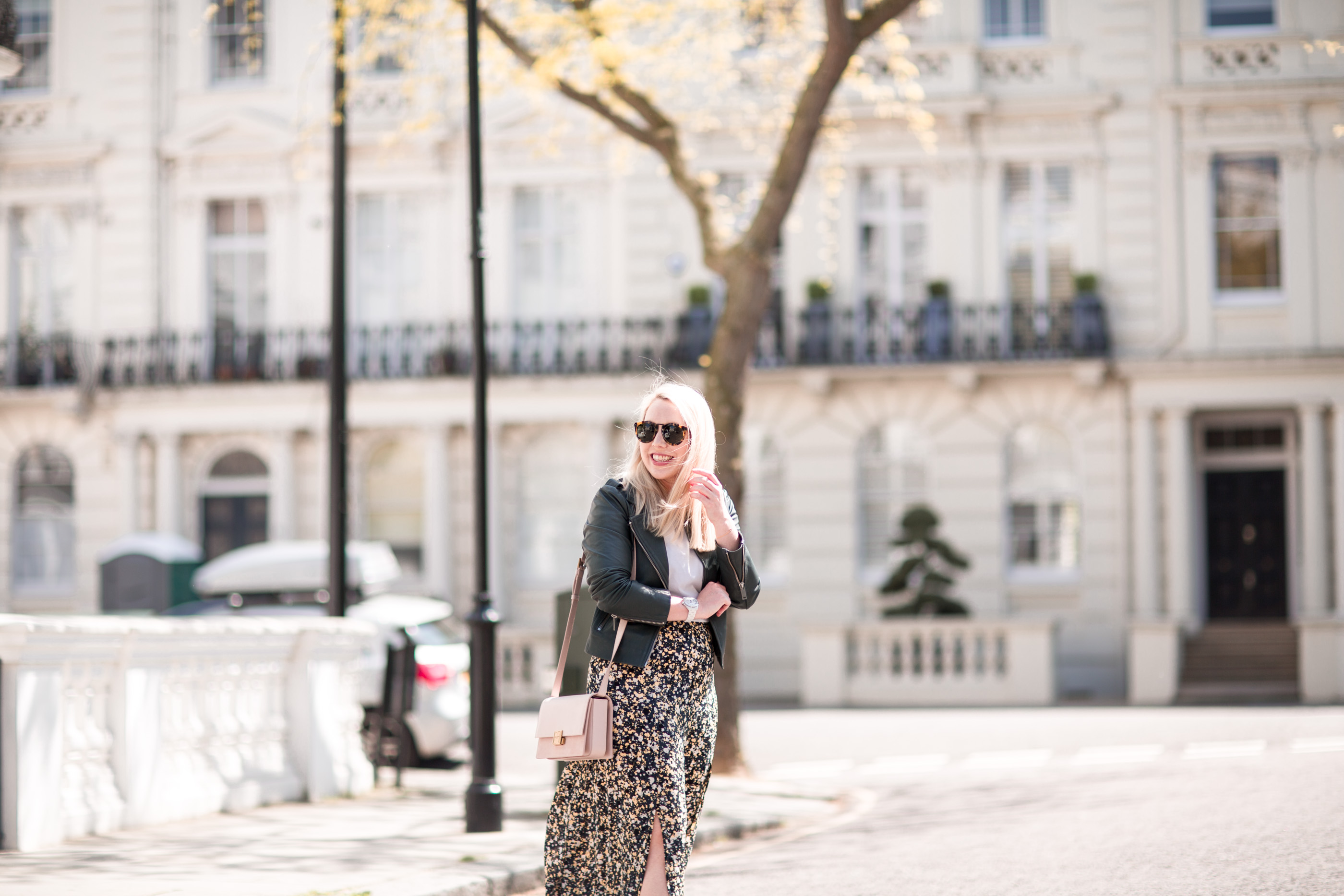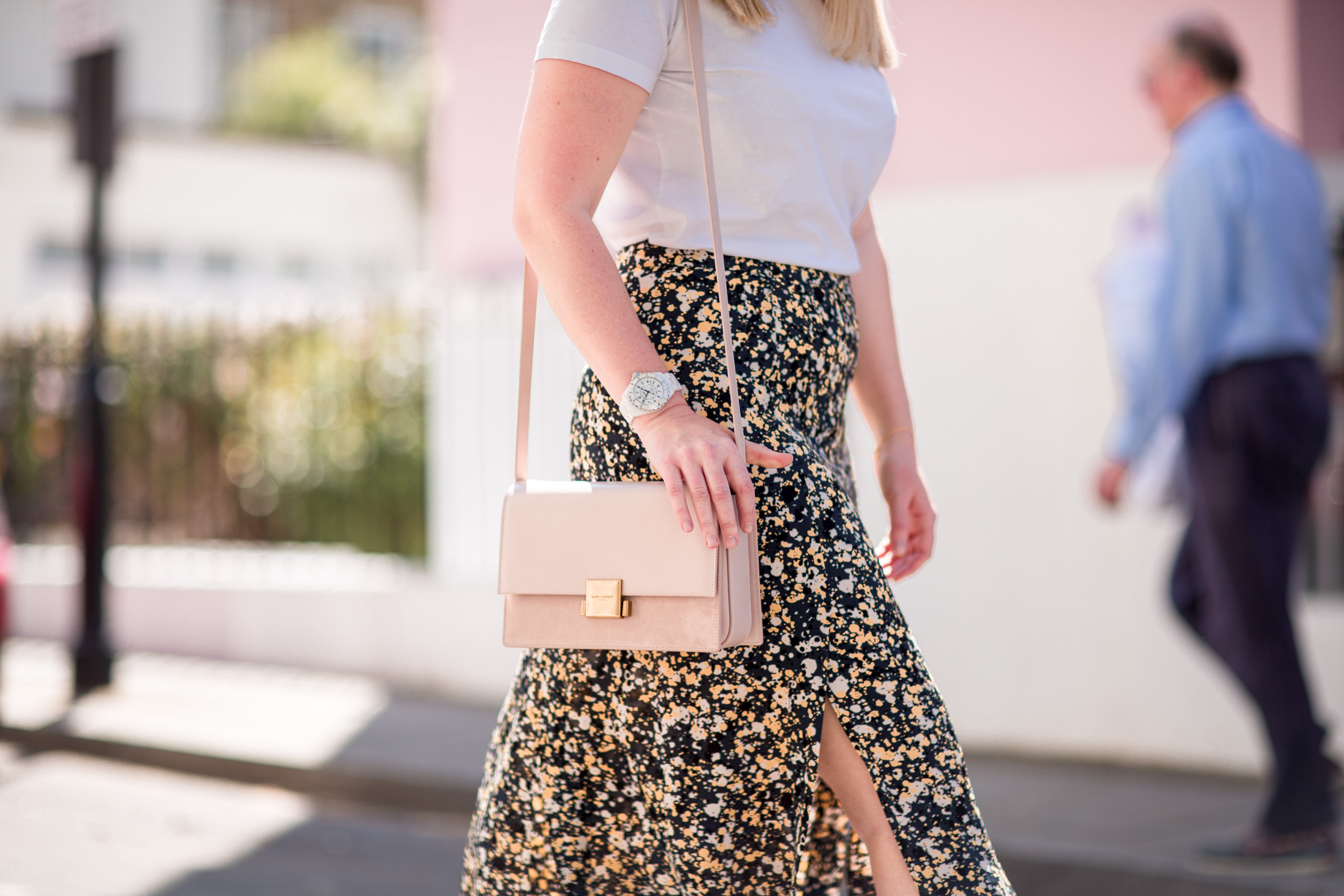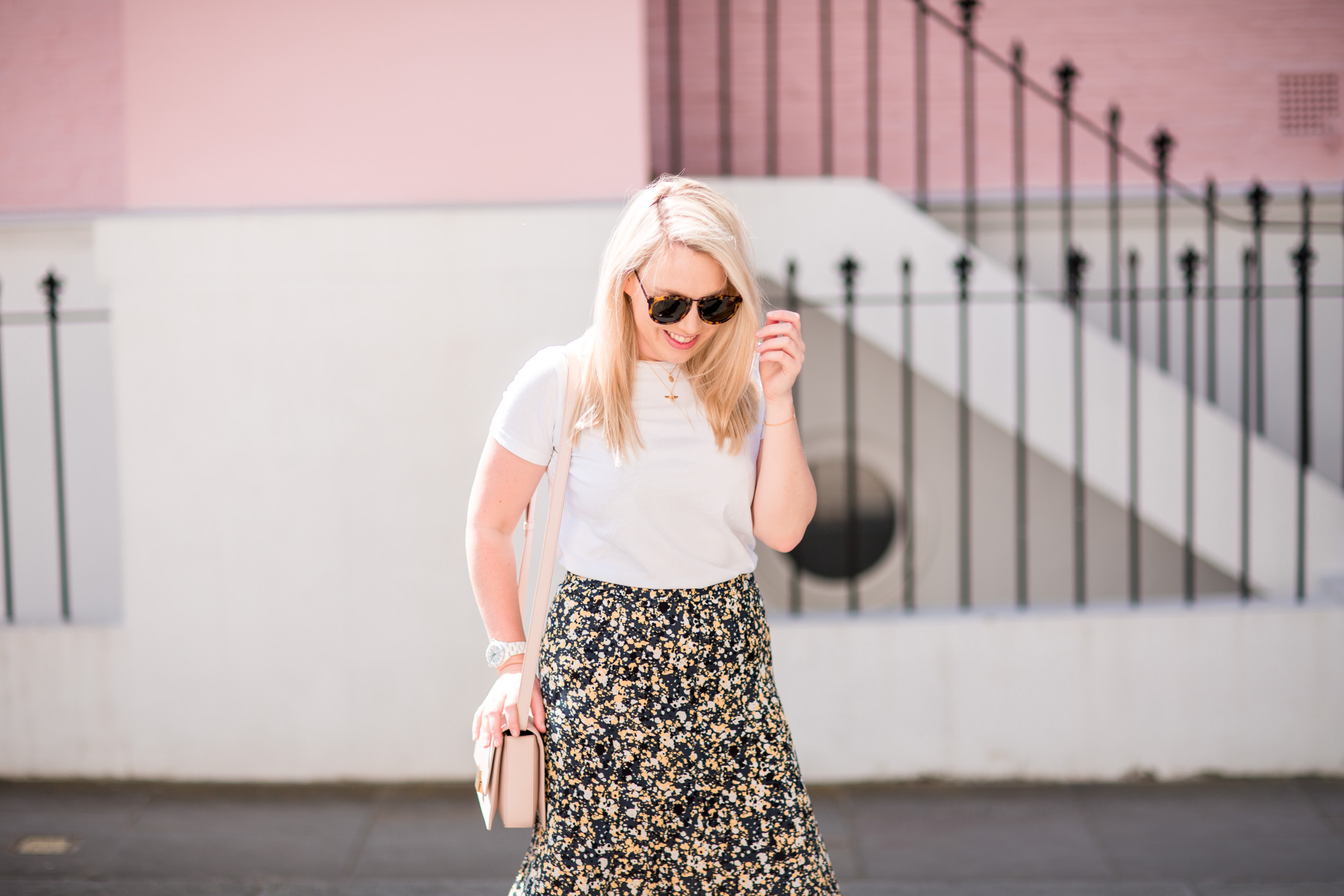 ---
SHOP THE LOOK

---
I've invested in a few skirts this summer (you can shop my purchases above) but this one is probably the chicest of them all – it's the slit details and quality of the material which really take it up a notch. I've been wearing it mostly with a white tee or a navy camisole and love how easy going it is. For work meetings I've thrown on a blazer or leather jacket (this one is a really old Reiss one which I still live in now) and swapped my very lived in Veja's for
these sandals. 
 Its a tried and tested route, it may not be cool to wear the same outfit over and over again, but when you've got a formula in this level of heat, I say embrace the re-wears every time.
–