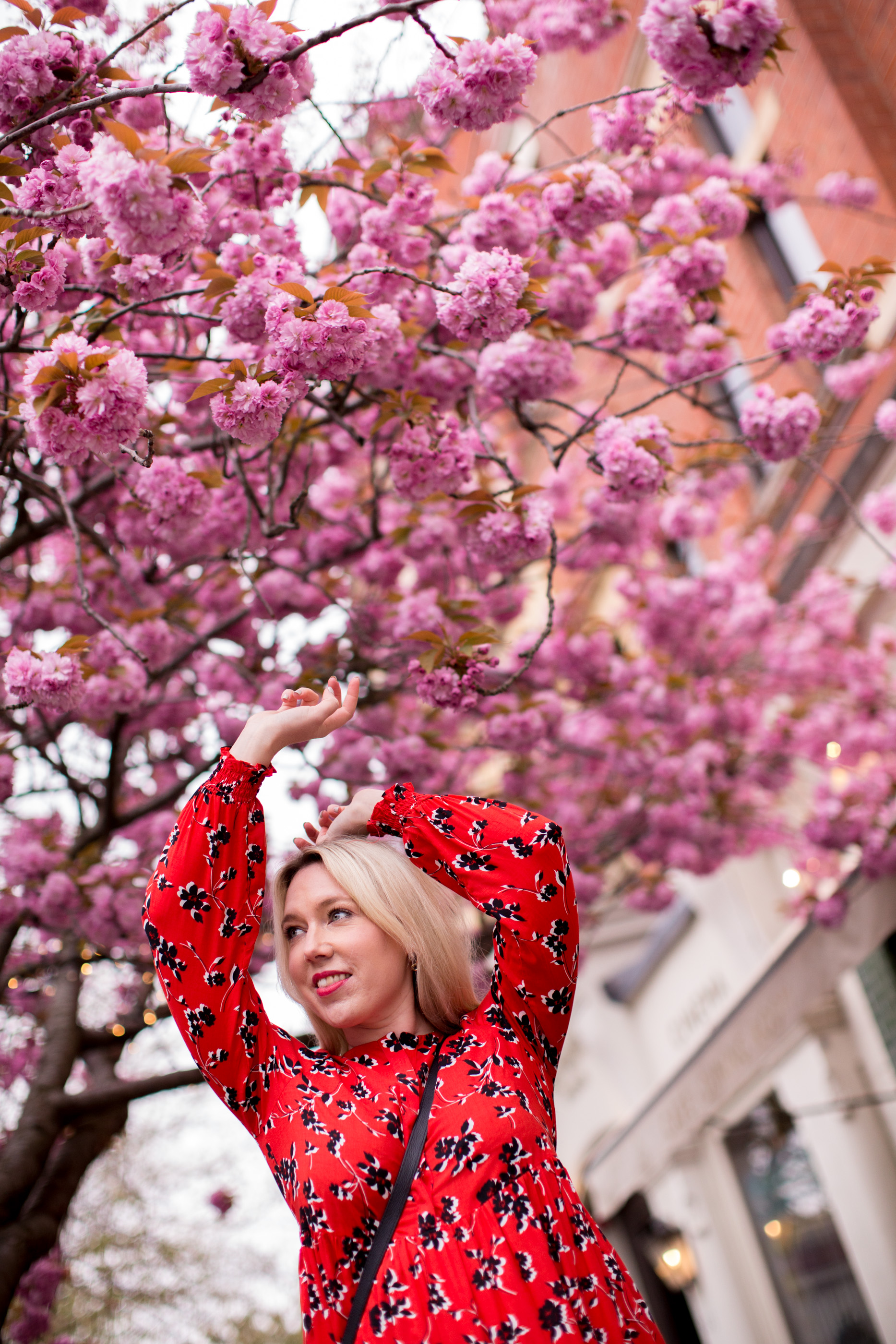 ---
A NEW SPRING 'FOREVER' DRESS
A High Street Purchase That Has Already Become A Wardrobe Staple
---
I've felt a little uninspired with my recent clothes purchases, so much so many have been returned with a level of disappointment that they weren't quite all I hoped. From everyday basics from my favourite high end high street stores to luxury purchases bought with an investment in mind. Whether it's been the fit, the colours, the overall 'wow' factor, they're just not hit the spot and where I am now in my approach to fashion, unless it's a 10/10 for me, there's simply no point keeping it.
Long gone are the days of clothes hanging in my wardrobe with tags still on because I kept a purchase that really I just didn't quite love.
Anyway, I've definitely moved my fashion buys away from the high street stores I used to love so much, I talked a little more about 'why' here but it really just came down to quality. However, despite the shift, I had a random sneaky browse of Zara a few weeks back and absolutely fell head over heels with this maxi dress. It's 100% my style, the colour is perfect and it's definitely inspired by the brands I love so much right now (Rixo / Ganni etc). When it arrived it was a 10/10 without doubt and I wore it that same day.
---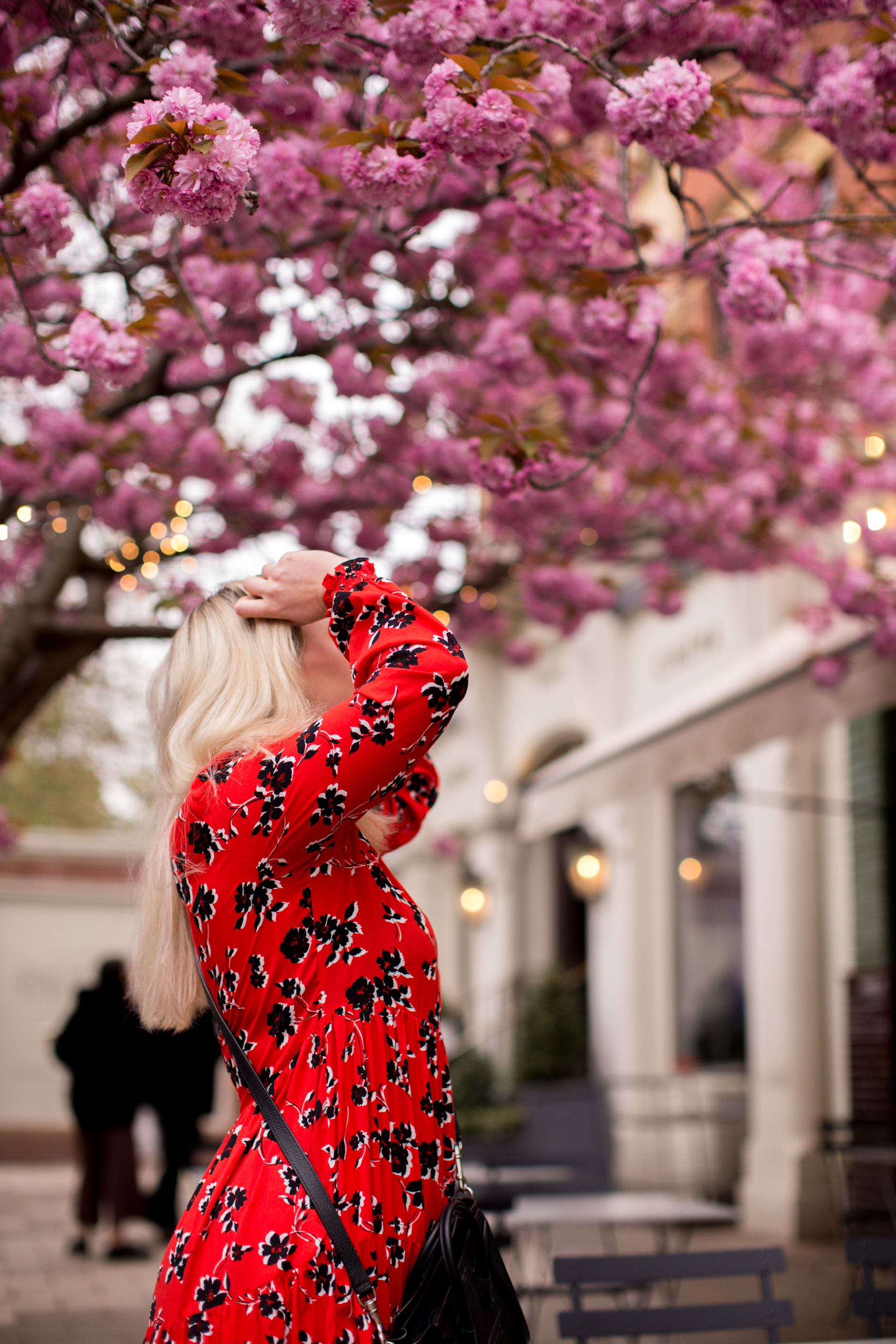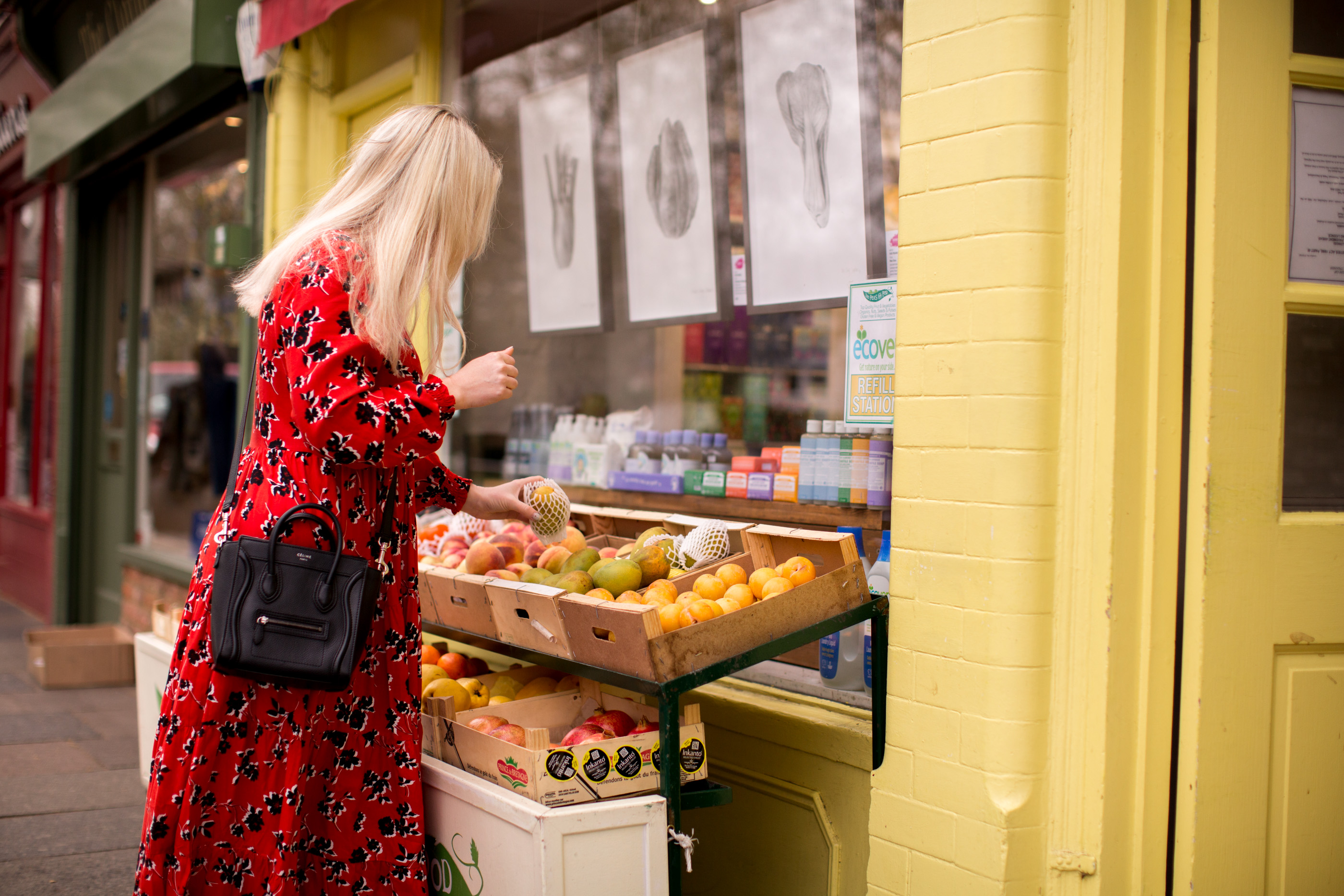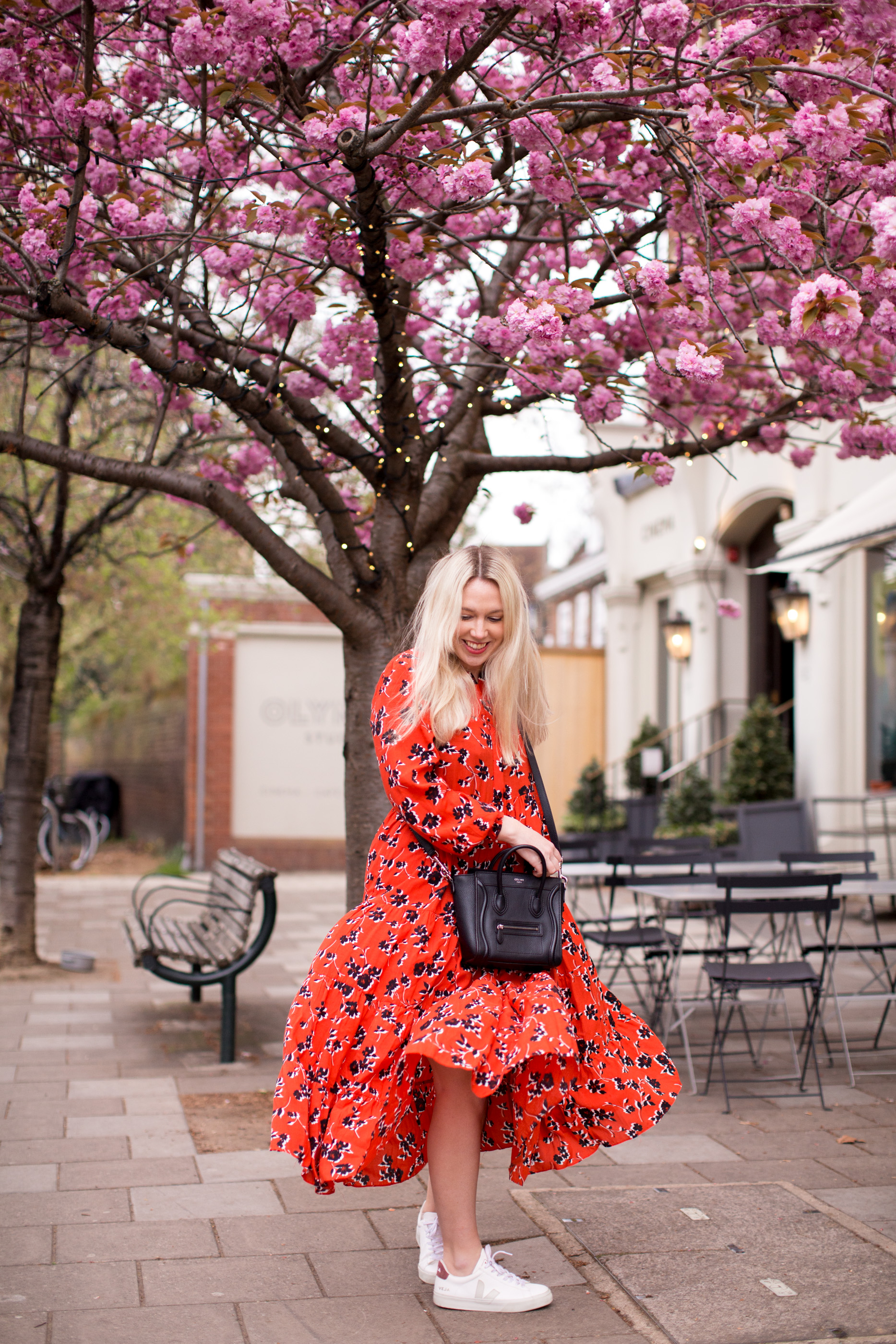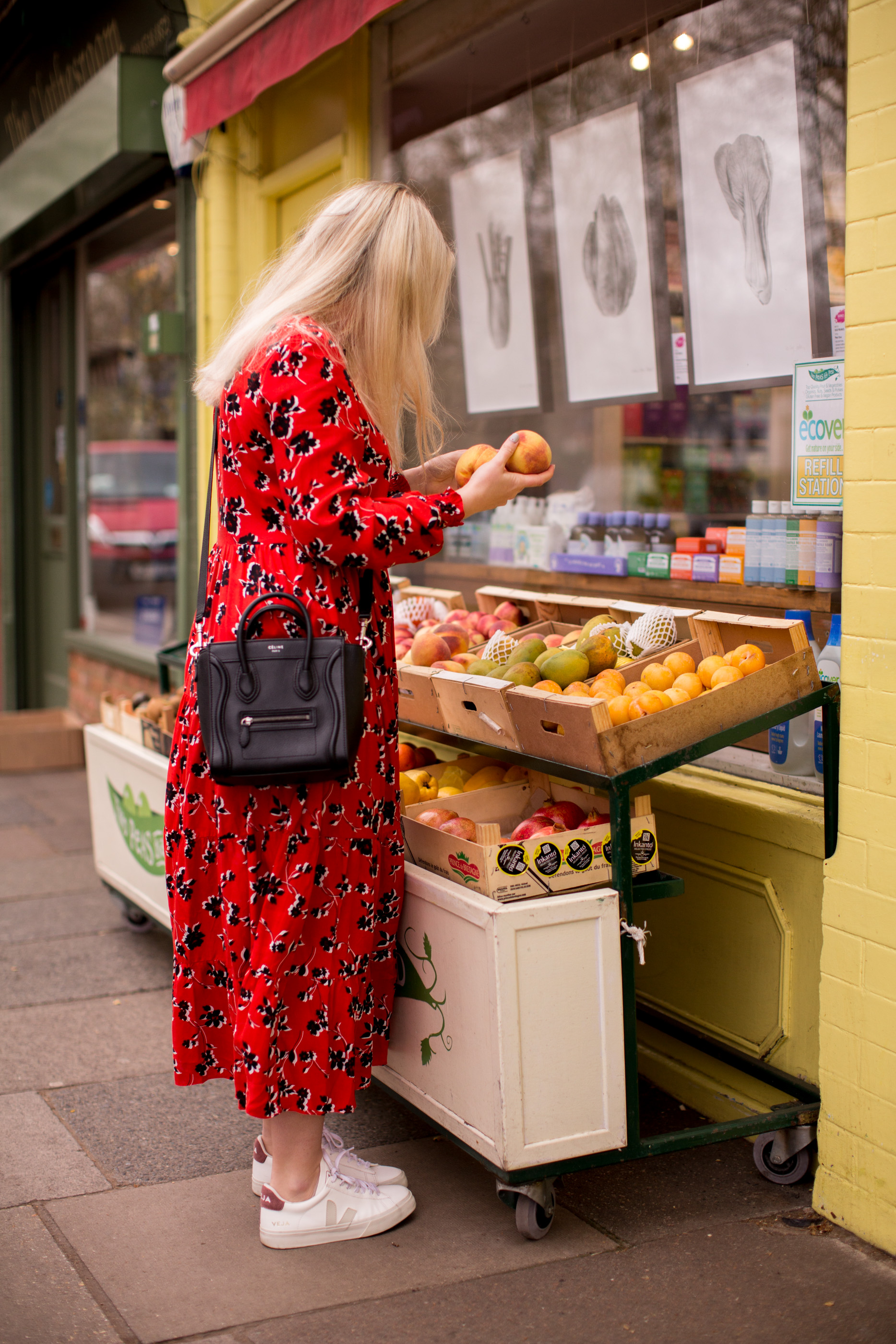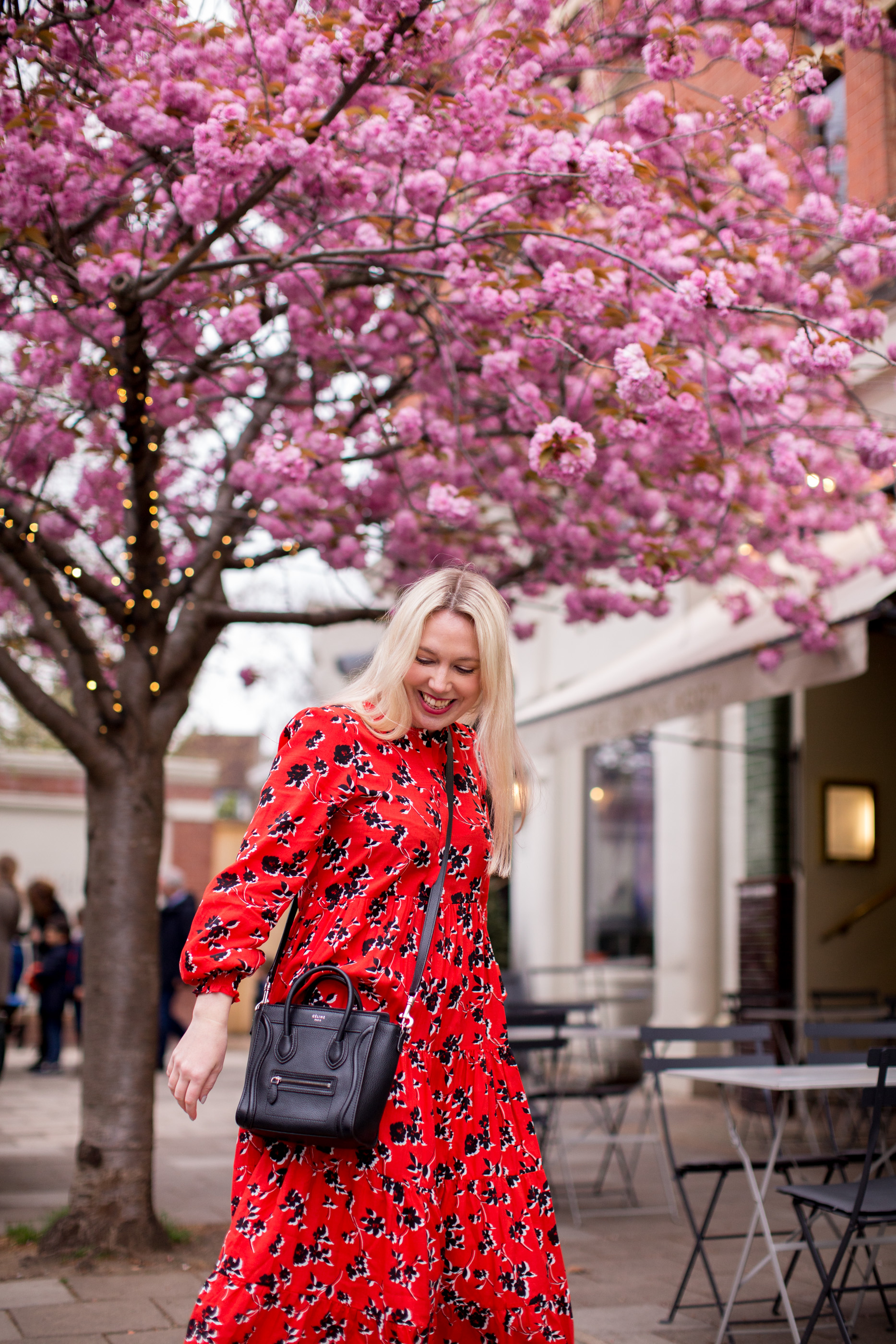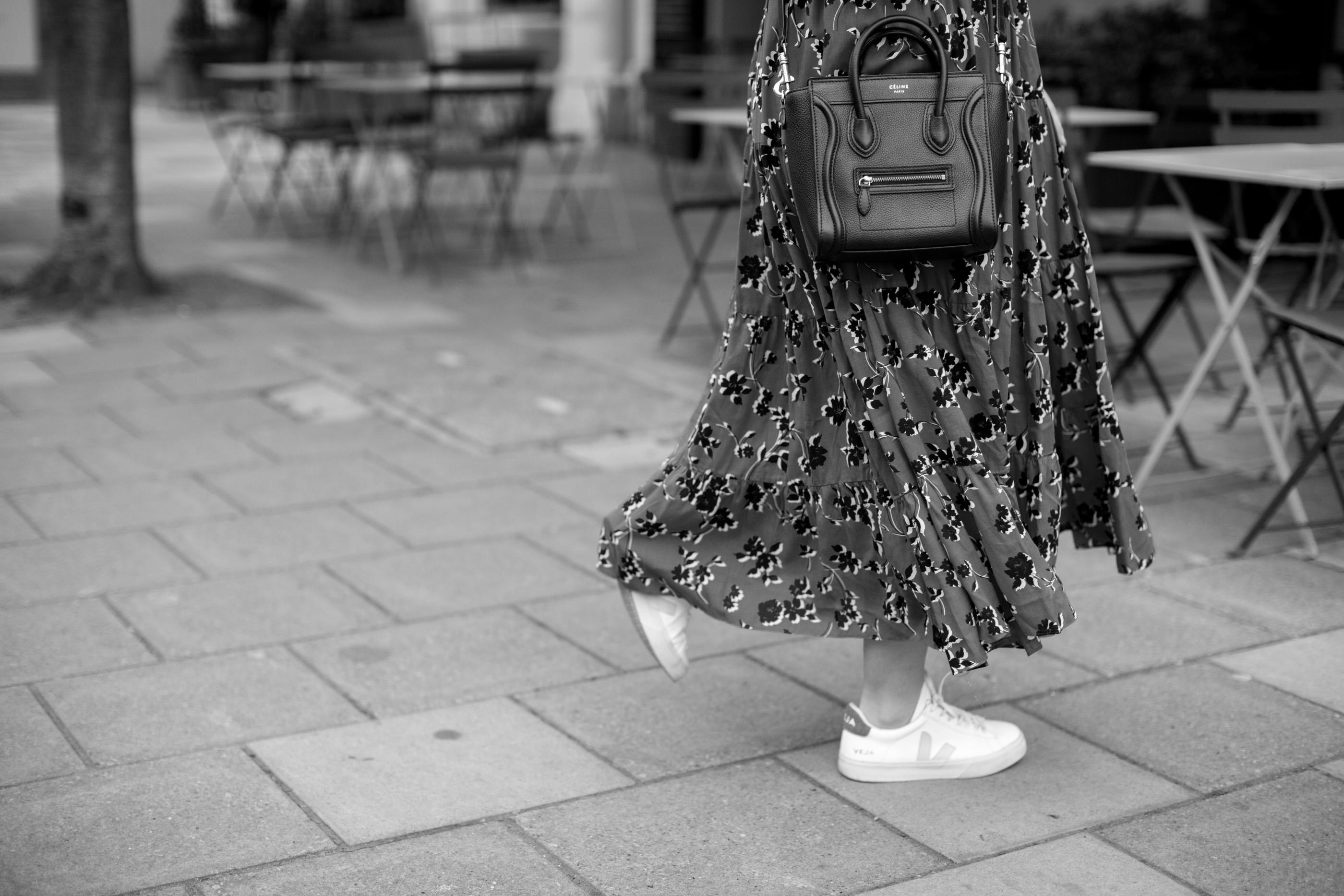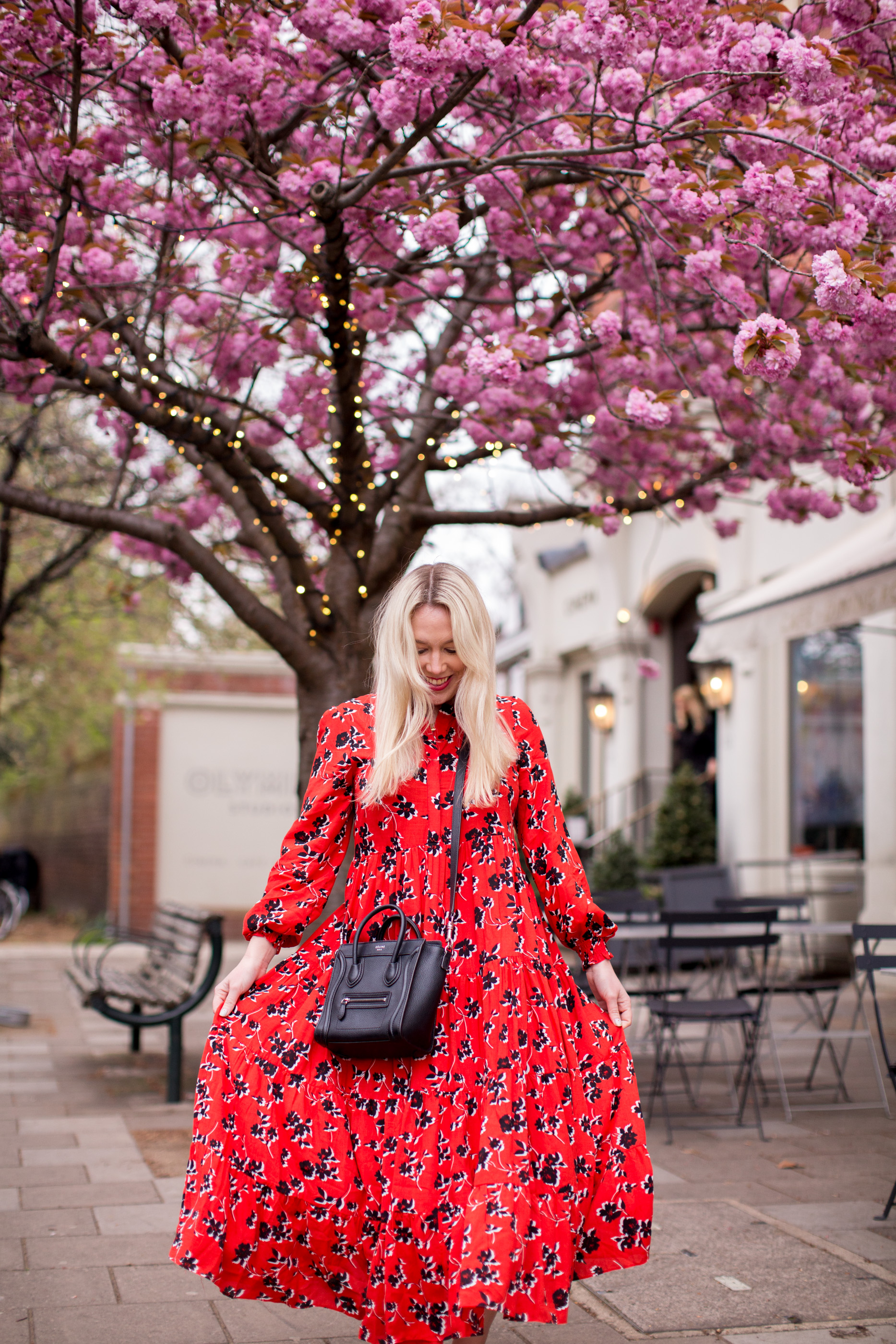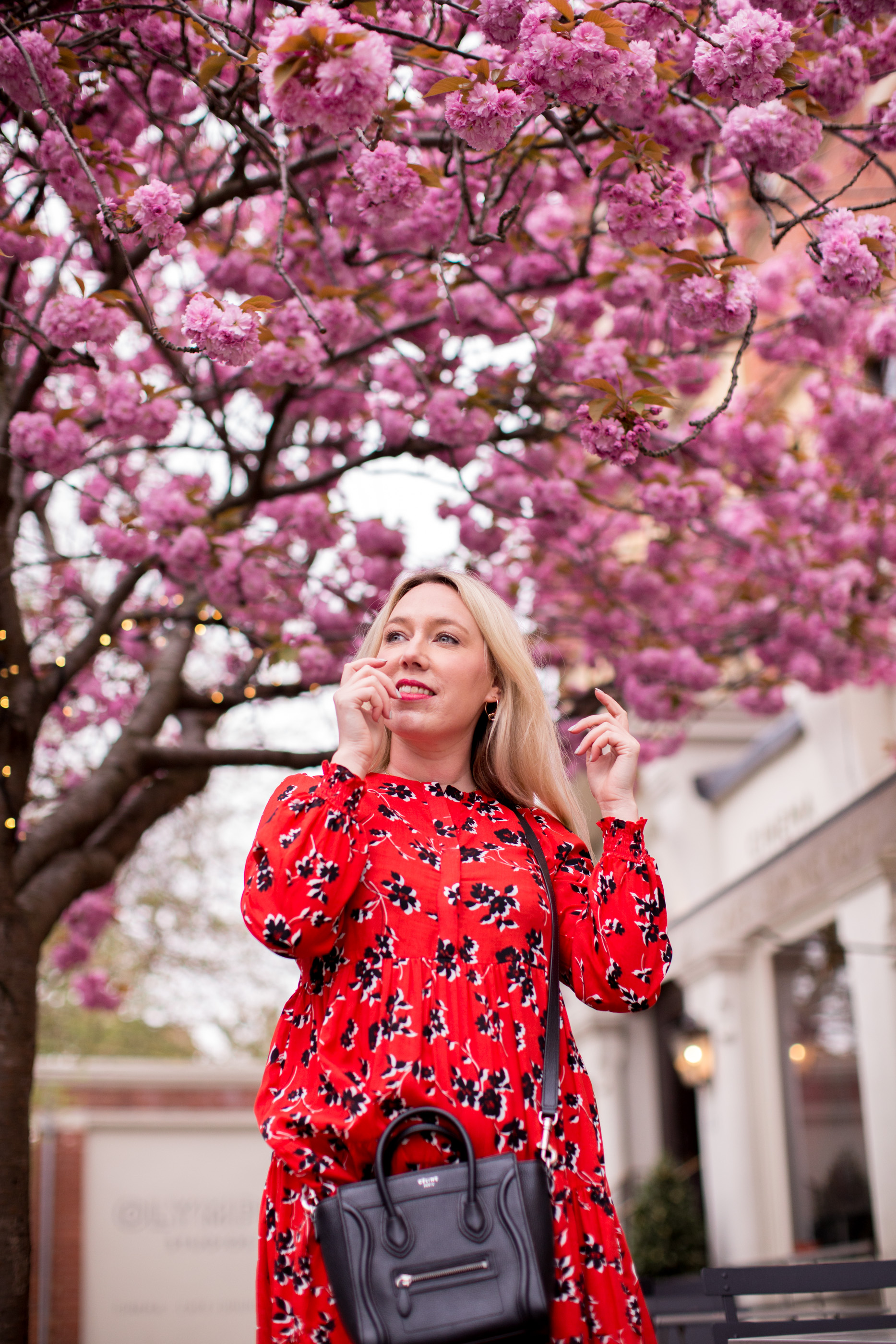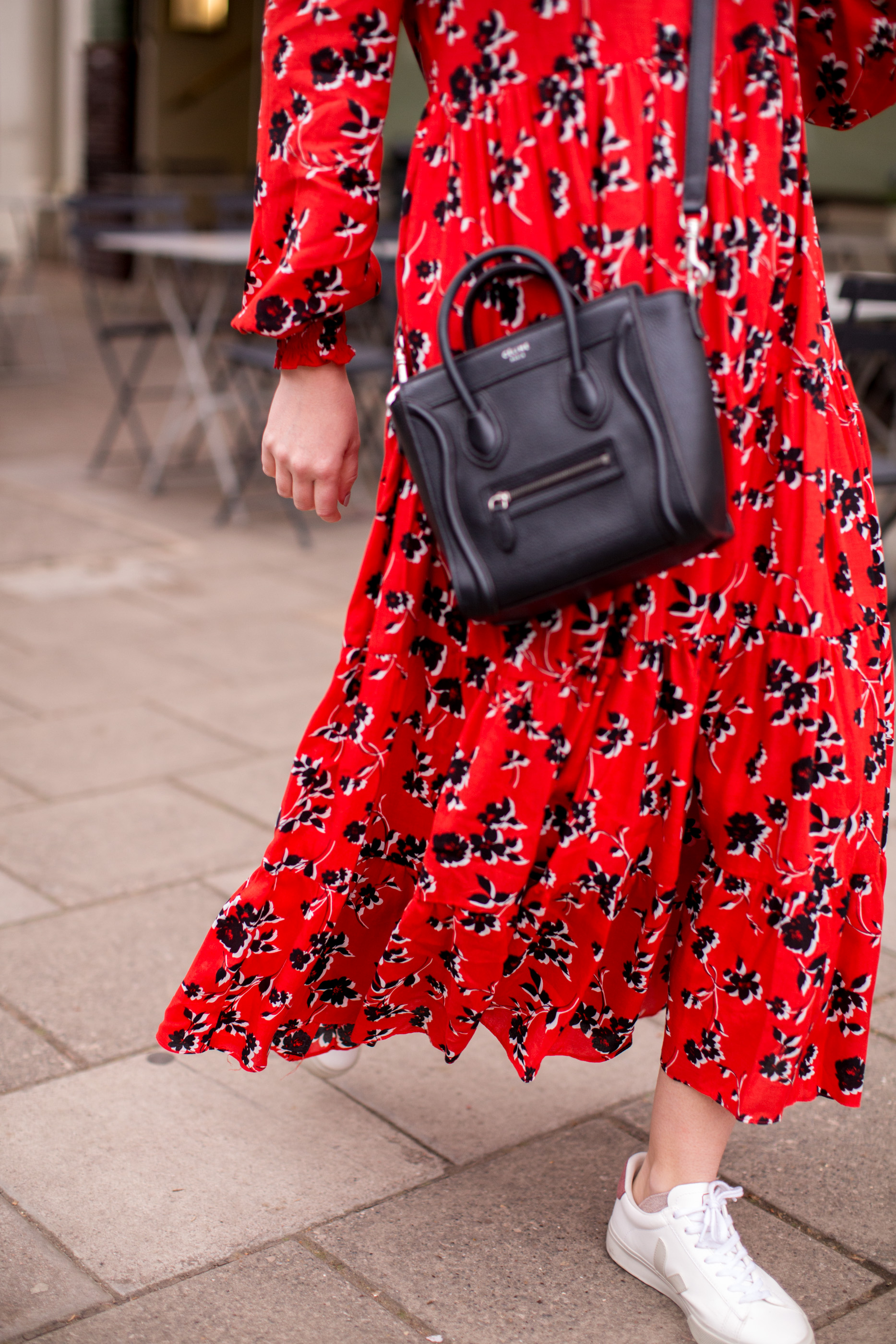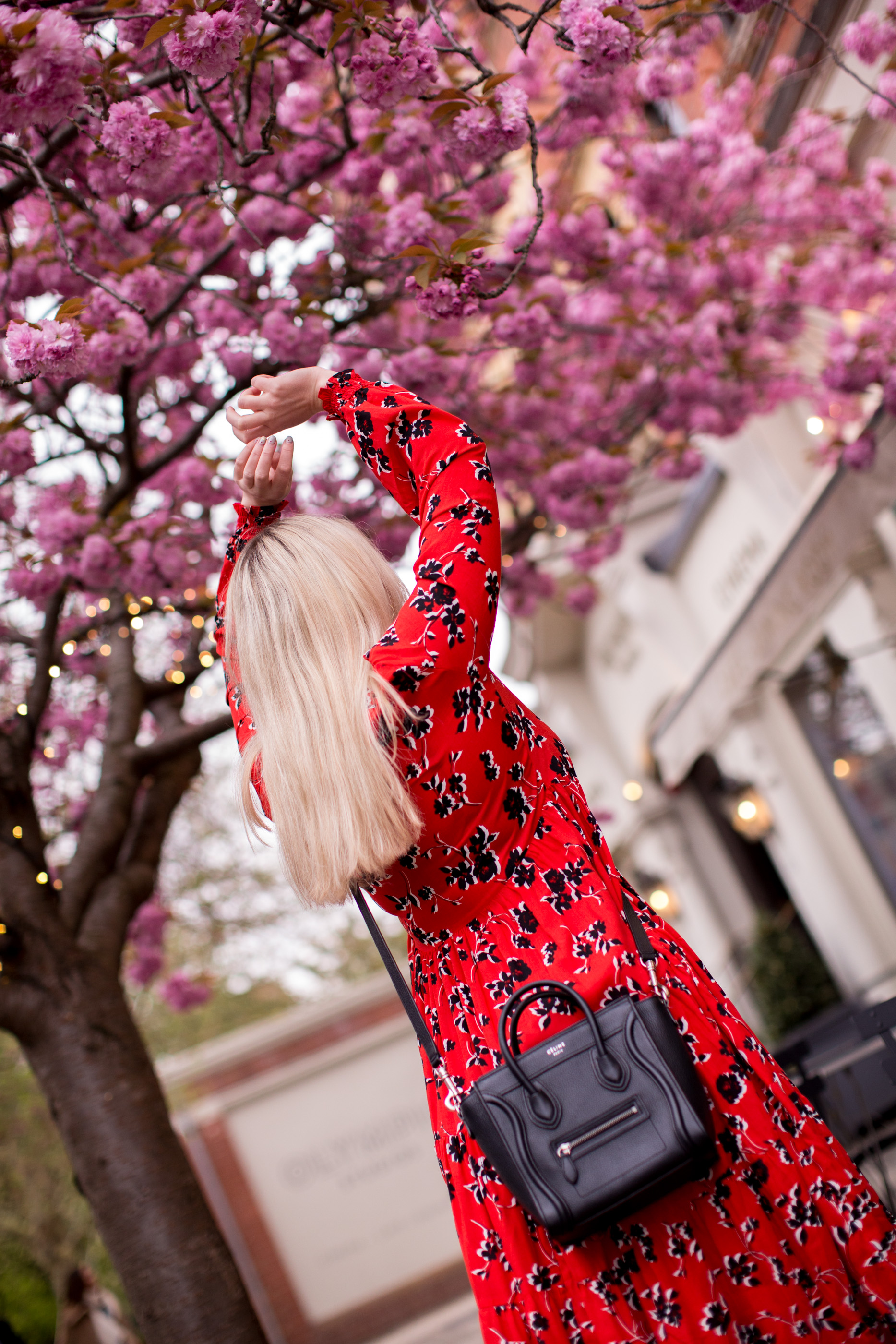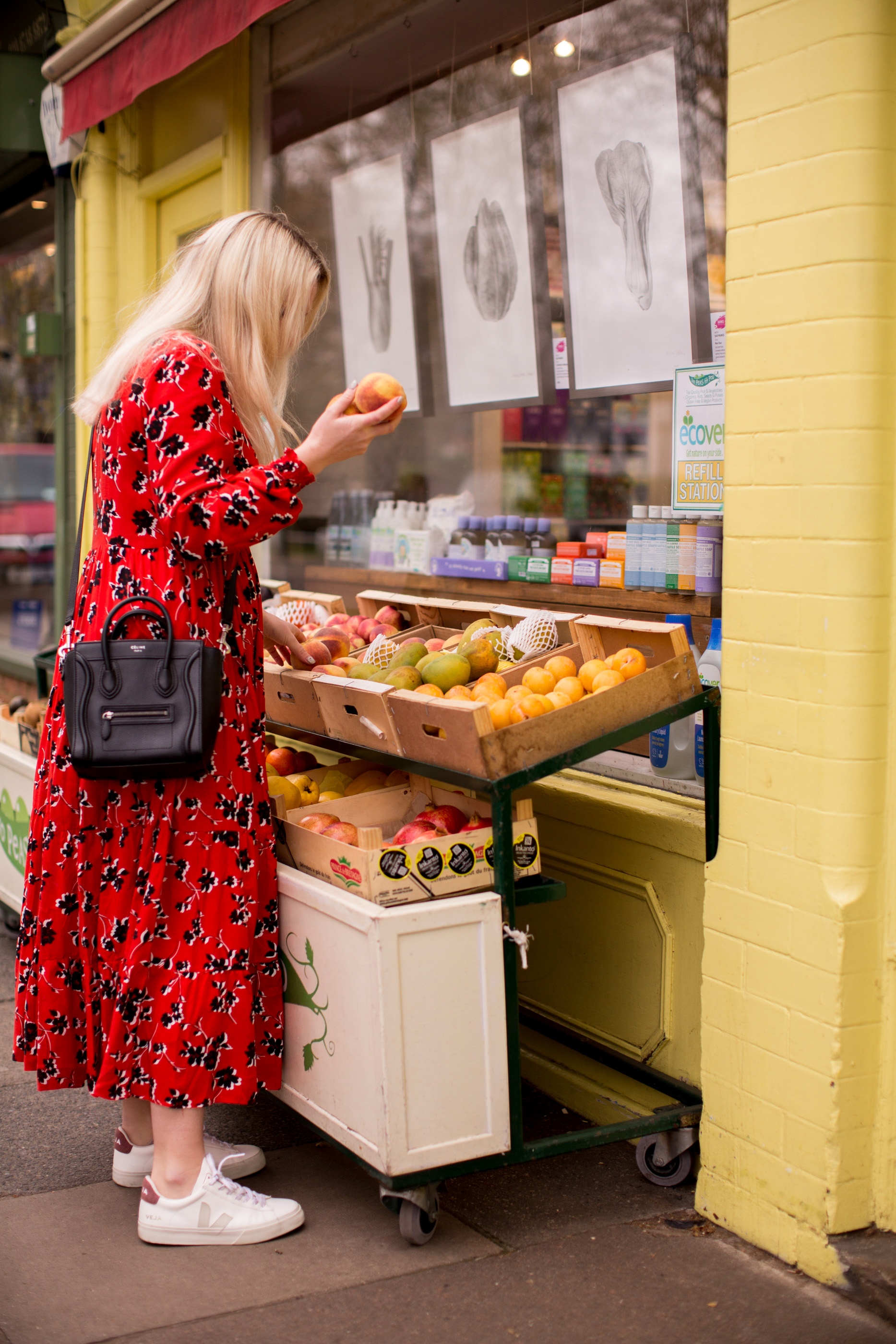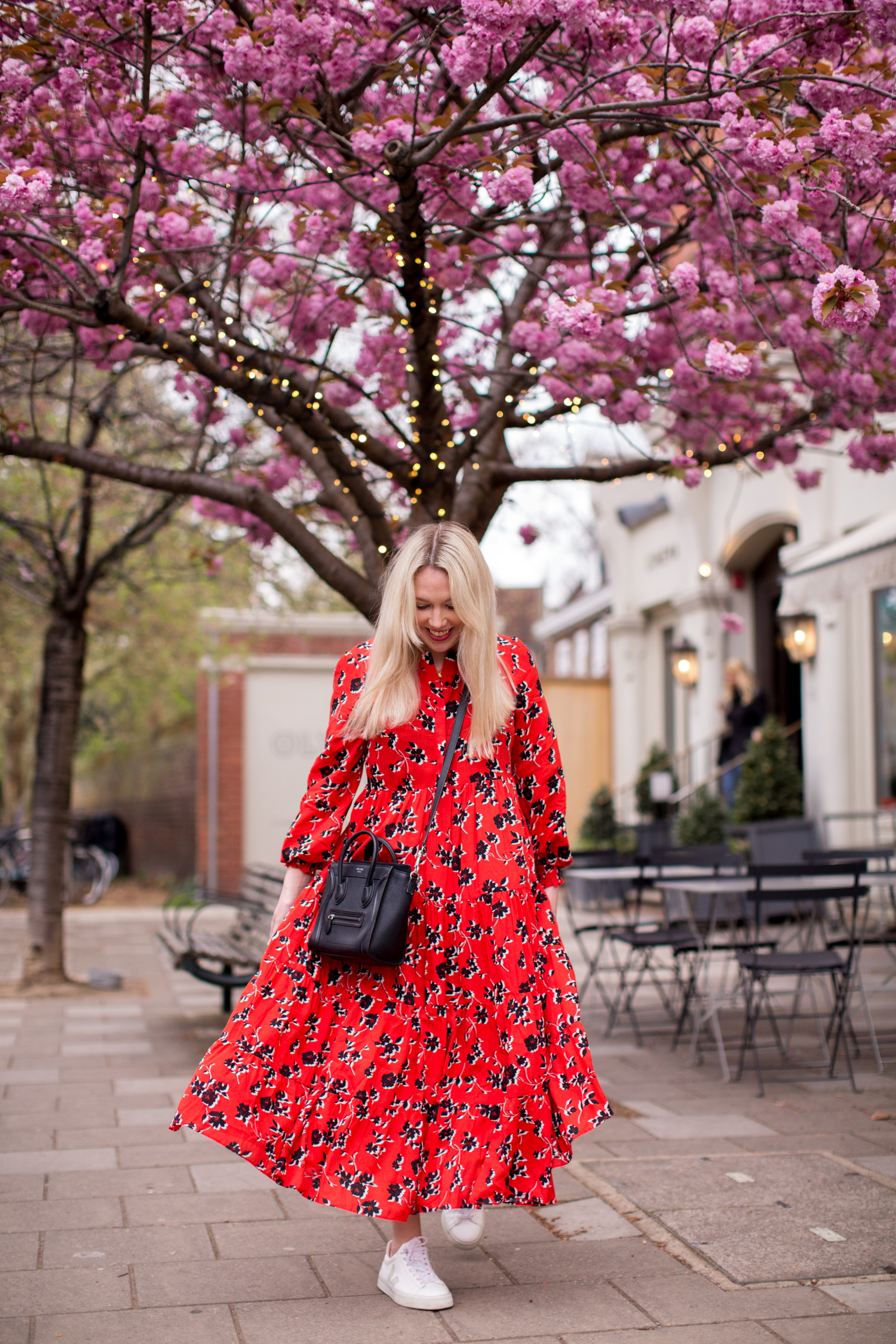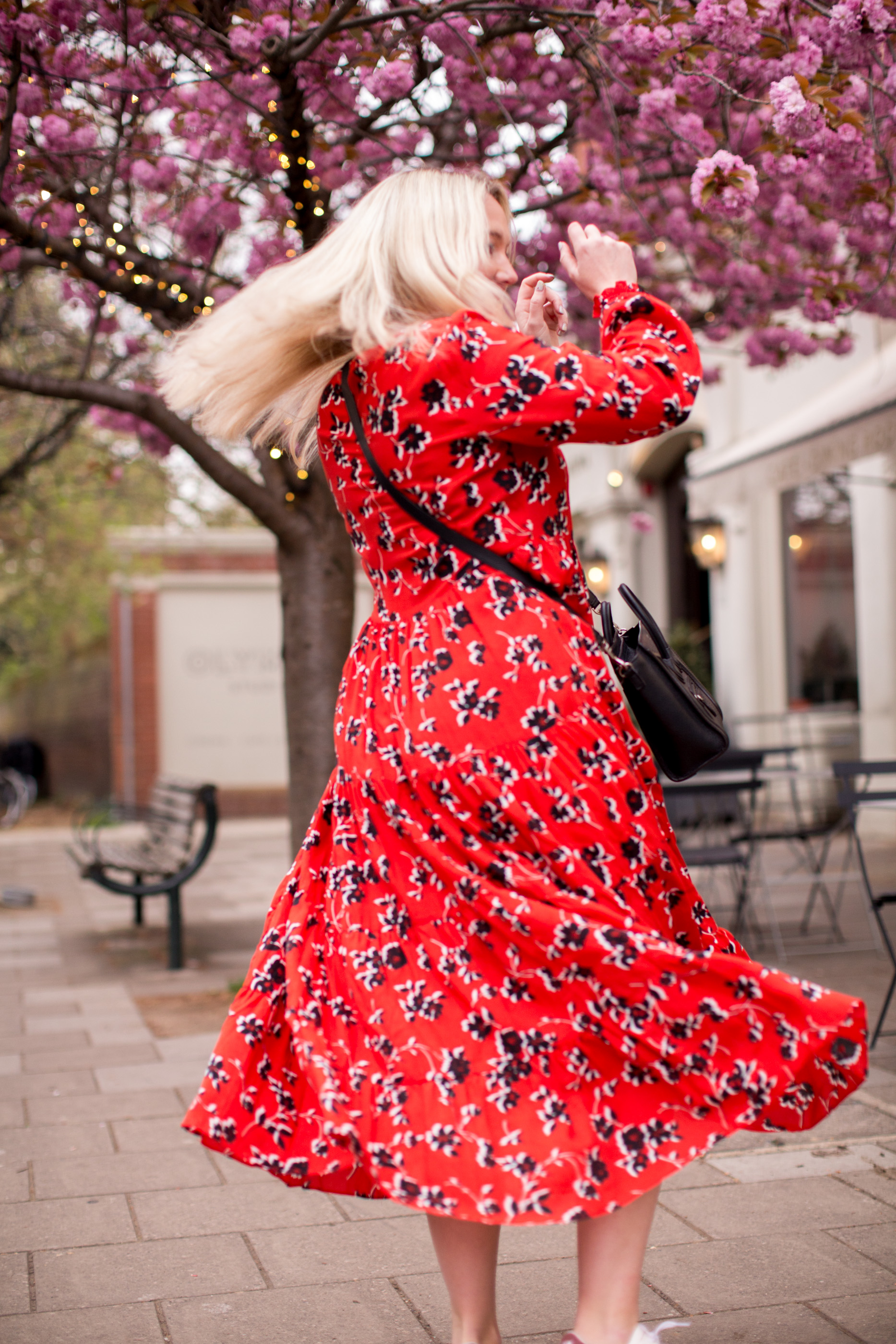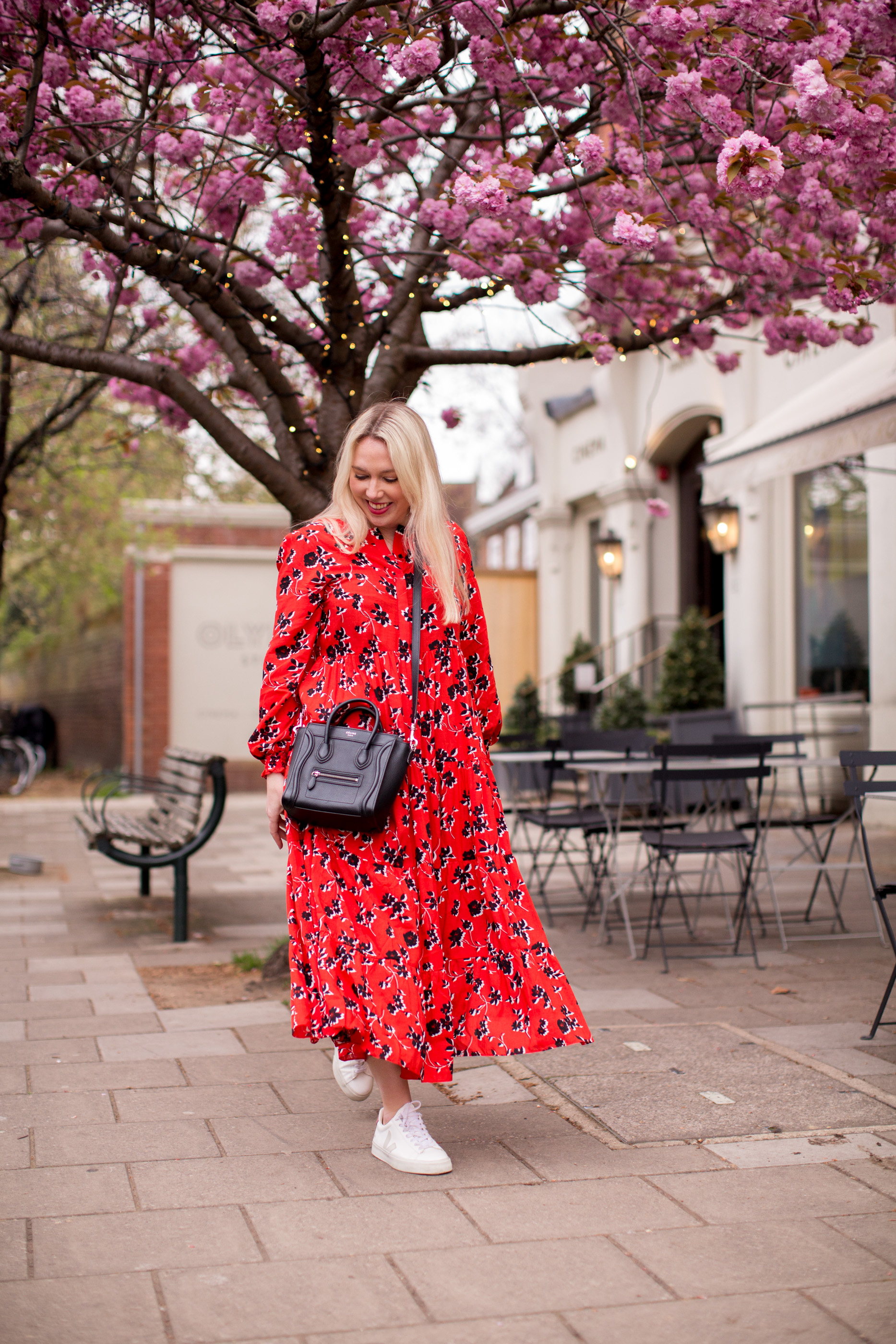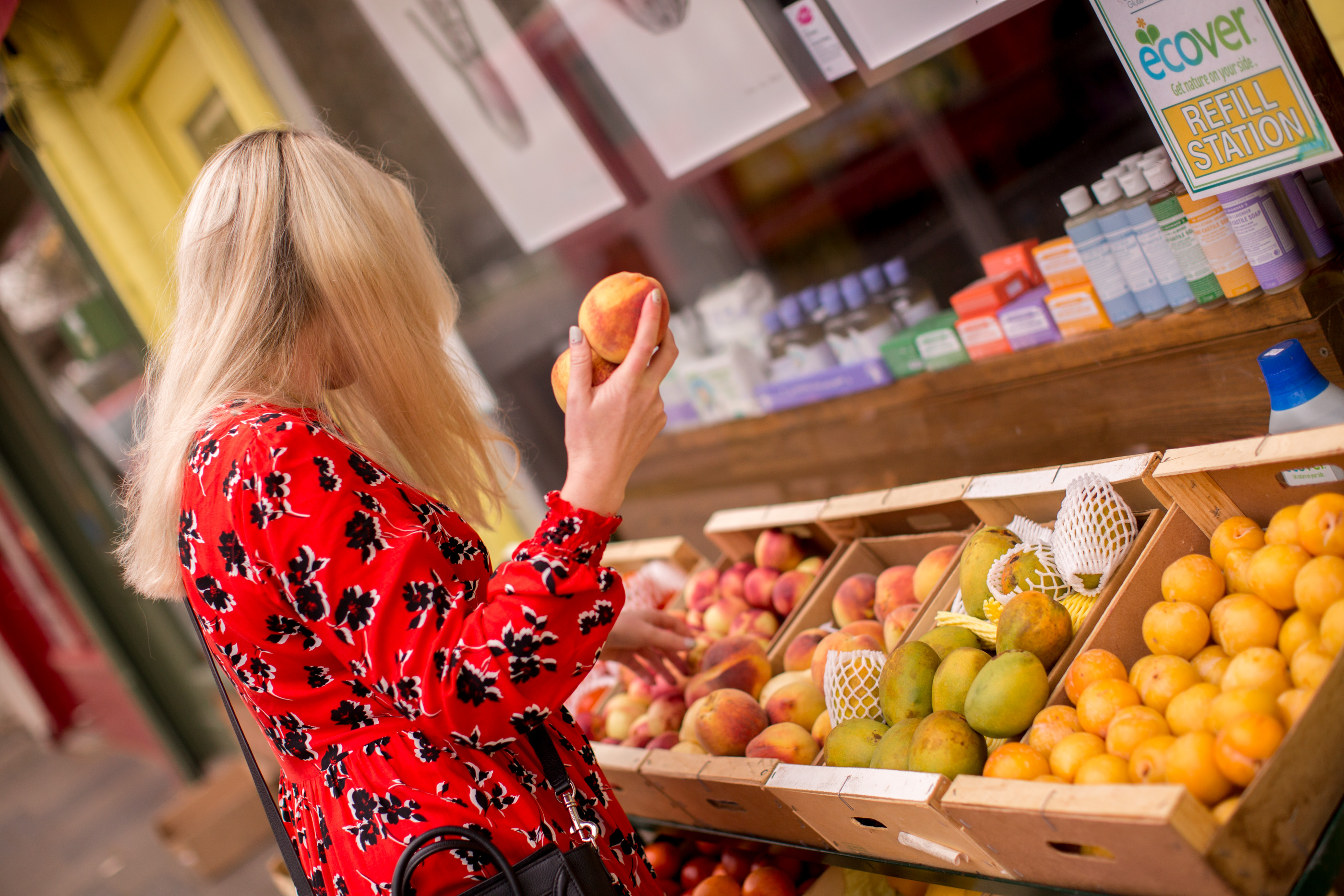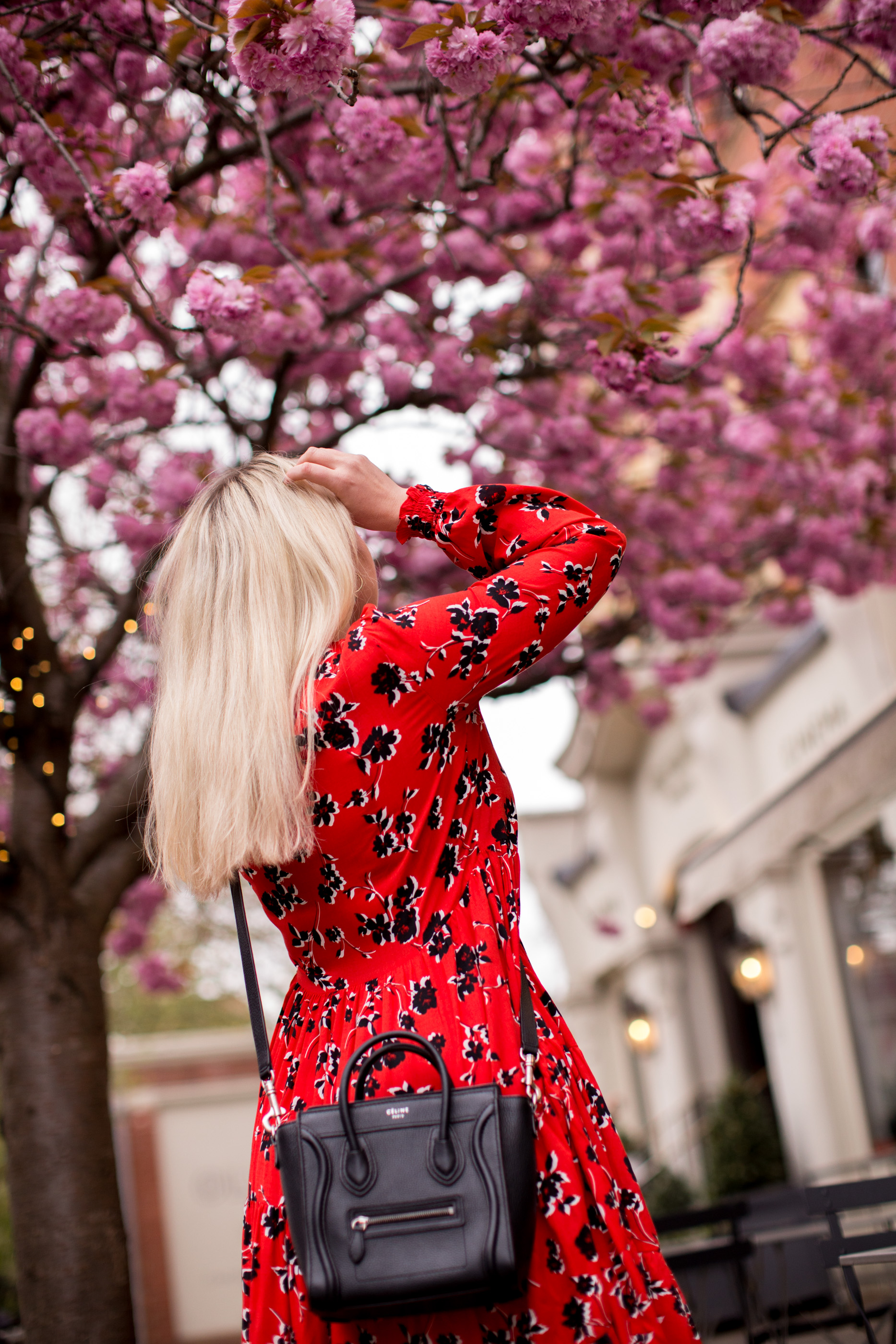 ---
It's a little annoying our peak excitement at spring arriving was quickly swiped from under our feet and replaced with seriously cold weather, rain and of course snow (it was about a 40 second snow storm in central London a few weeks back … !), but regardless I've worn this dress loads already. Mostly teamed with my Veja trainers for a low key look, and topped up with my Jigsaw wool coat for warmth. It actually looks super cool with a long line coat because as you walk the red flicks underneath and through the front and back slits.
For £39.99, it may be fast fashion, but for me this is along lasting wardrobe staple.