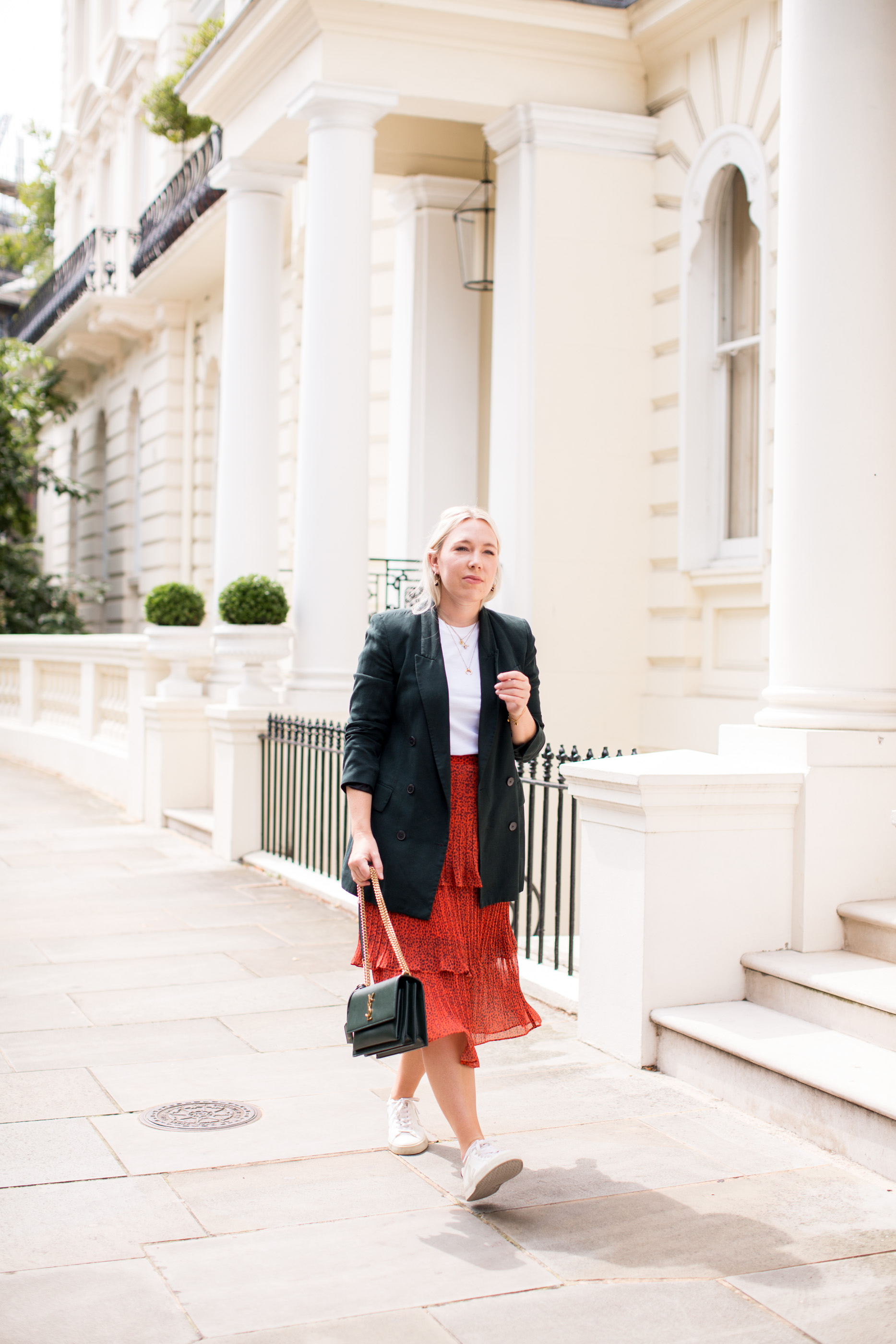 ---
IT'S BEEN A WHILE …
Back To Blogging Basics: A Little Note, From Me, To You.
---
Hello.
Remember me?
I used to once write to you daily, we'd talk travel, I'd share my daily fashion, i'd even share some tips with you about blogging or work.
It was excellent. I loved sharing my life and recommendations with you, I loved your comments and hearing your thoughts too.
Somewhere along the way, 'life', got a little in the way of my updates to you. It started with a few busy weeks here or there, and I managed to juggle things and keep up our contact, but then it got more frequent, the busy patches that is, and they got longer. Before I knew it weeks had passed at a time, I'd check in here or there, but we lost contact a little. I didn't stop thinking about you or longing to write, but I couldn't find the time to put pen to paper. When I did have a spare moment, I was so exhausted the thought of writing something meaningful was too daunting, and I always felt like you'd want something meaningful versus a sporadic hi once every few weeks, and so more time passed …
You know how it is right? We're all so busy these days.
I'm working hard to get some balance and make some time, not just for us but for myself too. Time to rest, think, be creative and most of all to LIVE so that I have more stories to share with you.
I've got some great trips coming up, Greece, Mallorca, NYC and LA are all on the cards, and I just cannot wait to have time to be creative, to get inspired, and most of all 'brain space' to sit and write to you about it all.
We're also about to start our renovation which I'd love to share with you, I don't know about you but all I think about these days is interiors, and I'd love to share our ideas and our home with you. I'm nervous to have my 'safe space' pulled apart ready for something new, I know it'll be better and incredible when it's done, but there's something a little unsettling about the process all the same.
In the meantime, i've been busy at work. I got promoted, did I tell you? I'm so pleased, but naturally works been taking up more time and i've been a busy bee on that front. I've been keeping up my acupuncture and yoga, I absolutely love them and am so pleased to have some routine there. I've been spending loads more energy on my film photography and am loving the spirit of it all, I even bought a new film camera when I got promoted. Any excuse. You know me. And finally … I had a bit of a wardrobe clear out and made space for some new investment pieces I decided to buy, one of those pieces is this amazing frilly skirt which I literally adore. It's very me, don't you think? As always, i'm styling it down with trainers and a tee, I much prefer wearing things in a slightly more toned down style plus it's more comfy. And comfort, as we know, is key.
Anyway, i've rambled on at you enough. What have you been up to? Would you like me to keep writing and be in touch a little more regularly? Ask me any questions? And stay in touch with me too, i'm always sharing more of the mundane stuff over here.
Speak soon, I've missed you
Mel x
---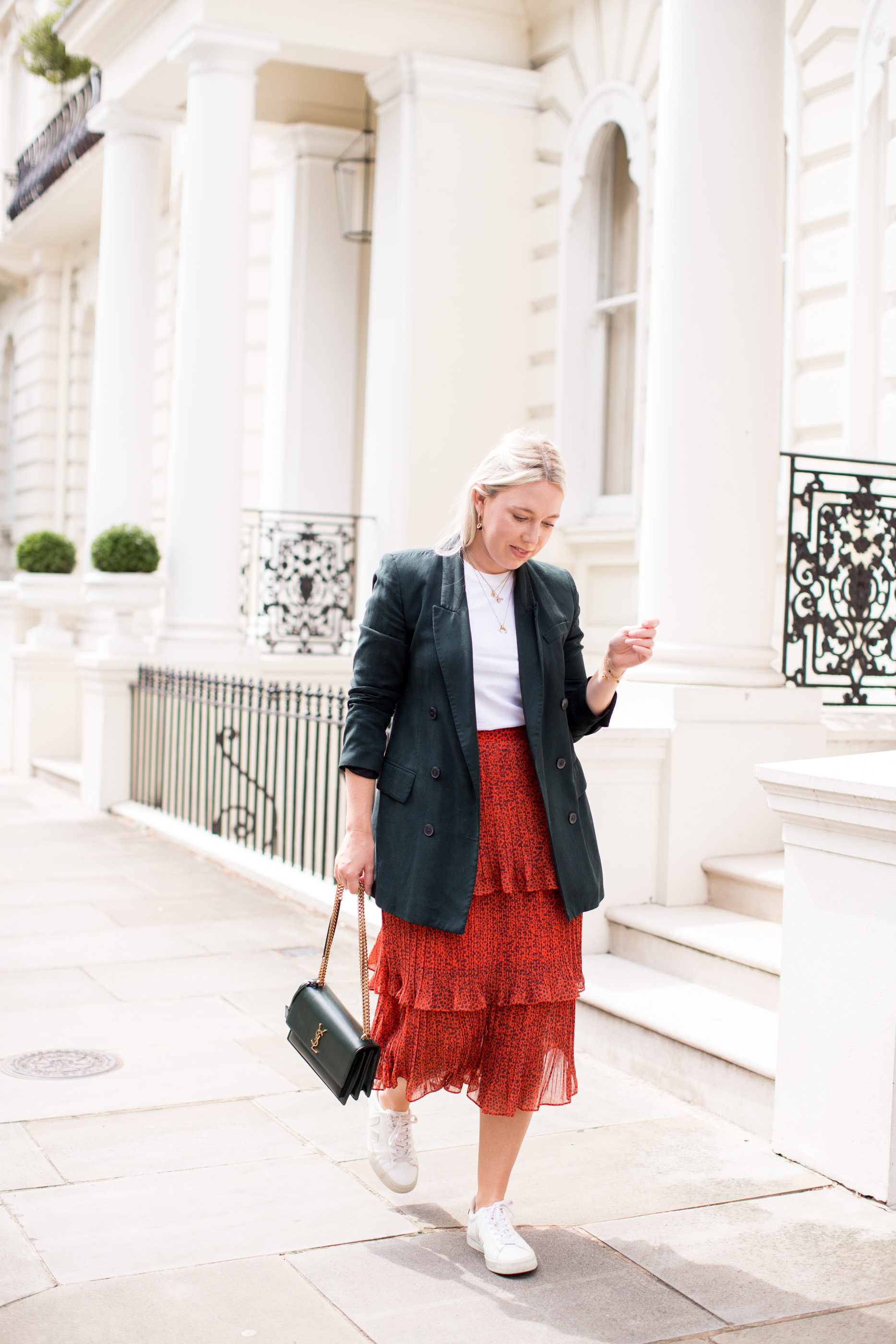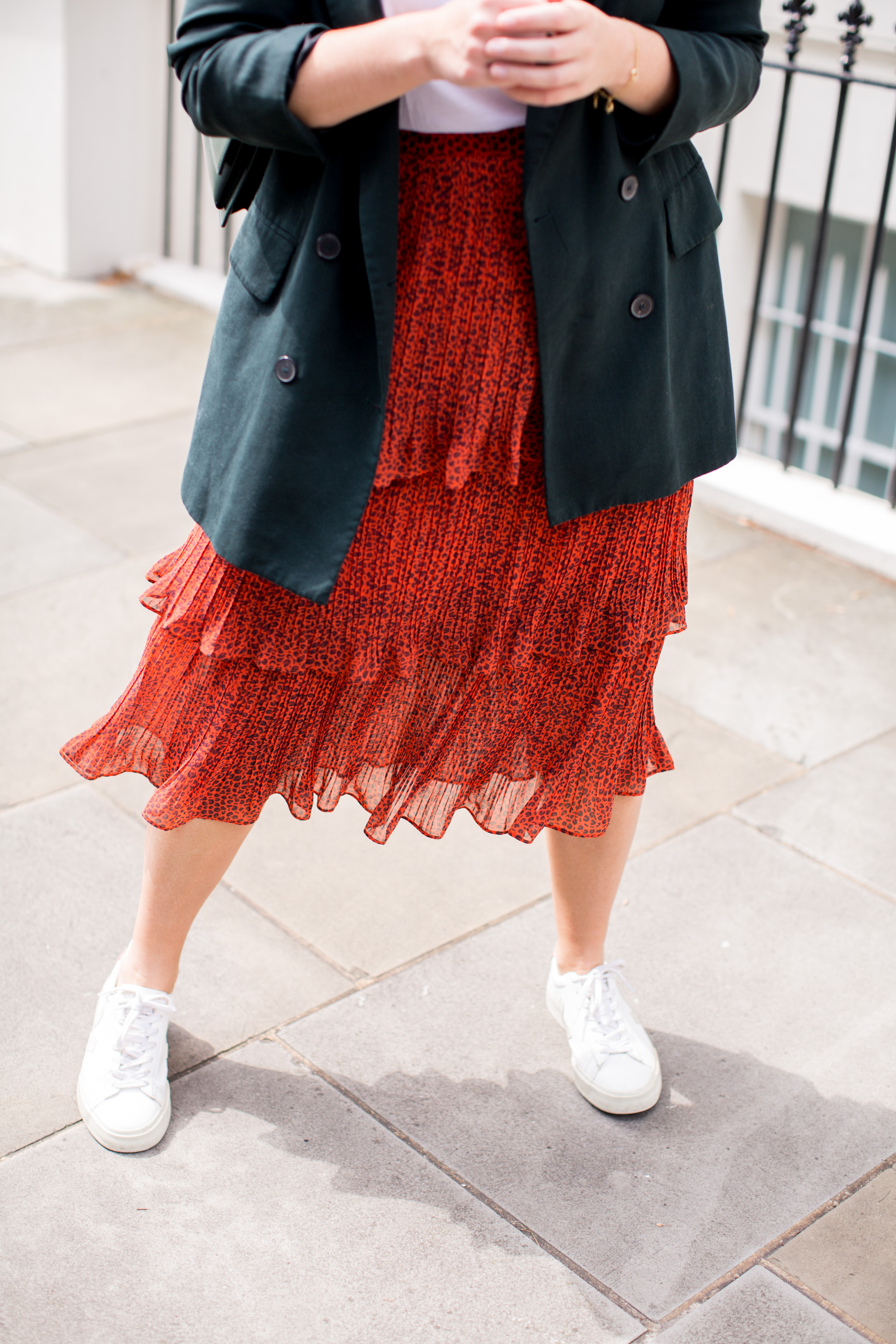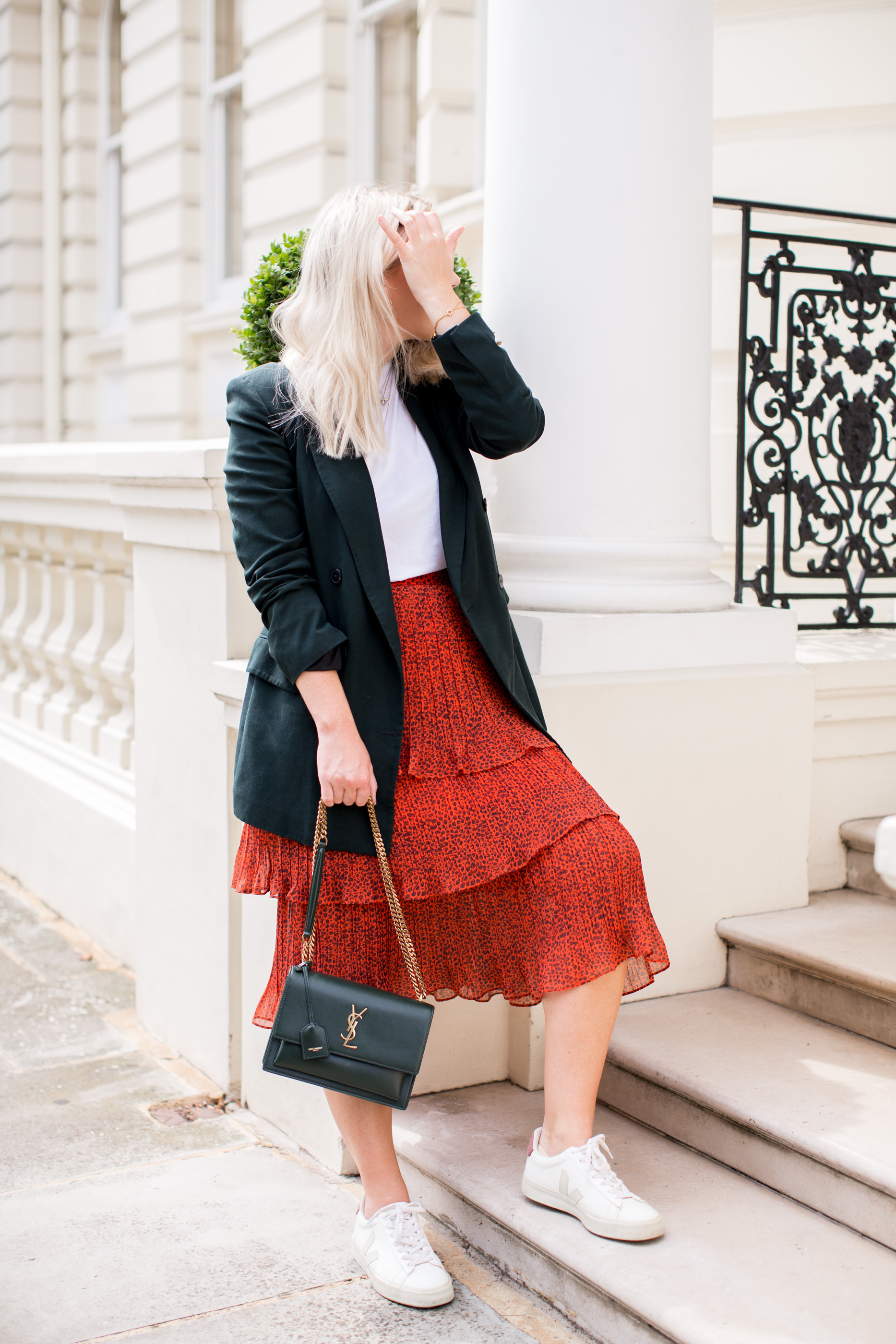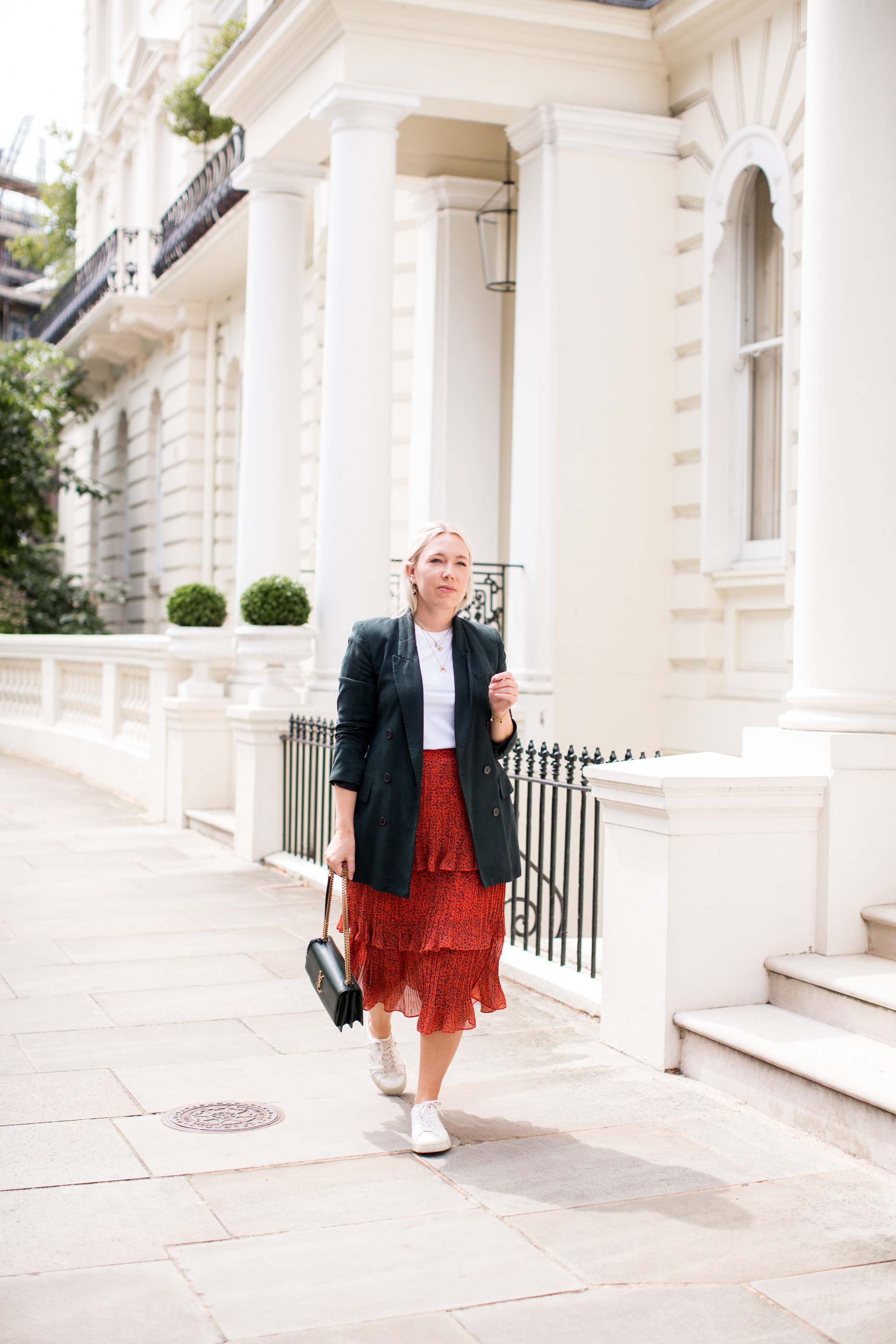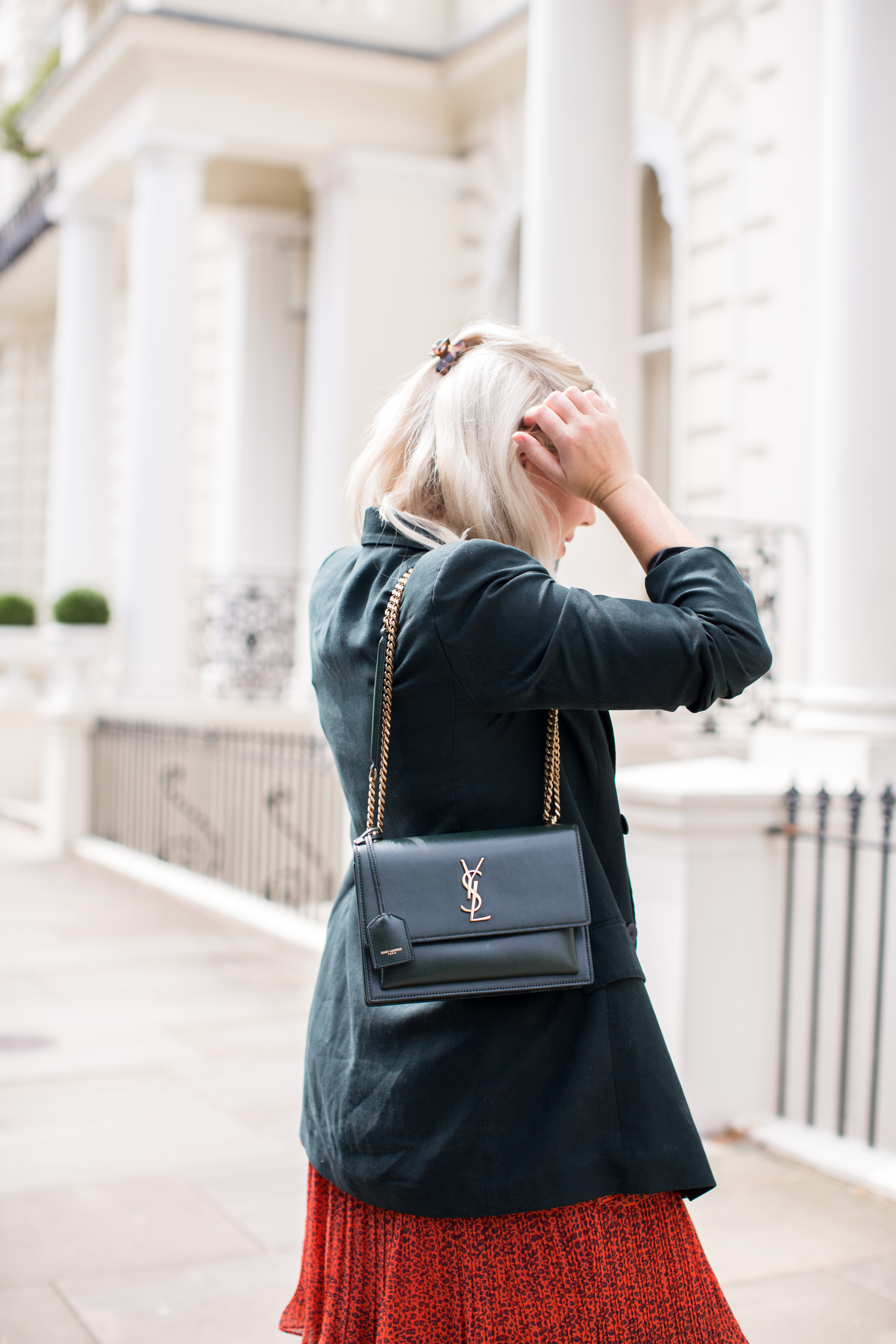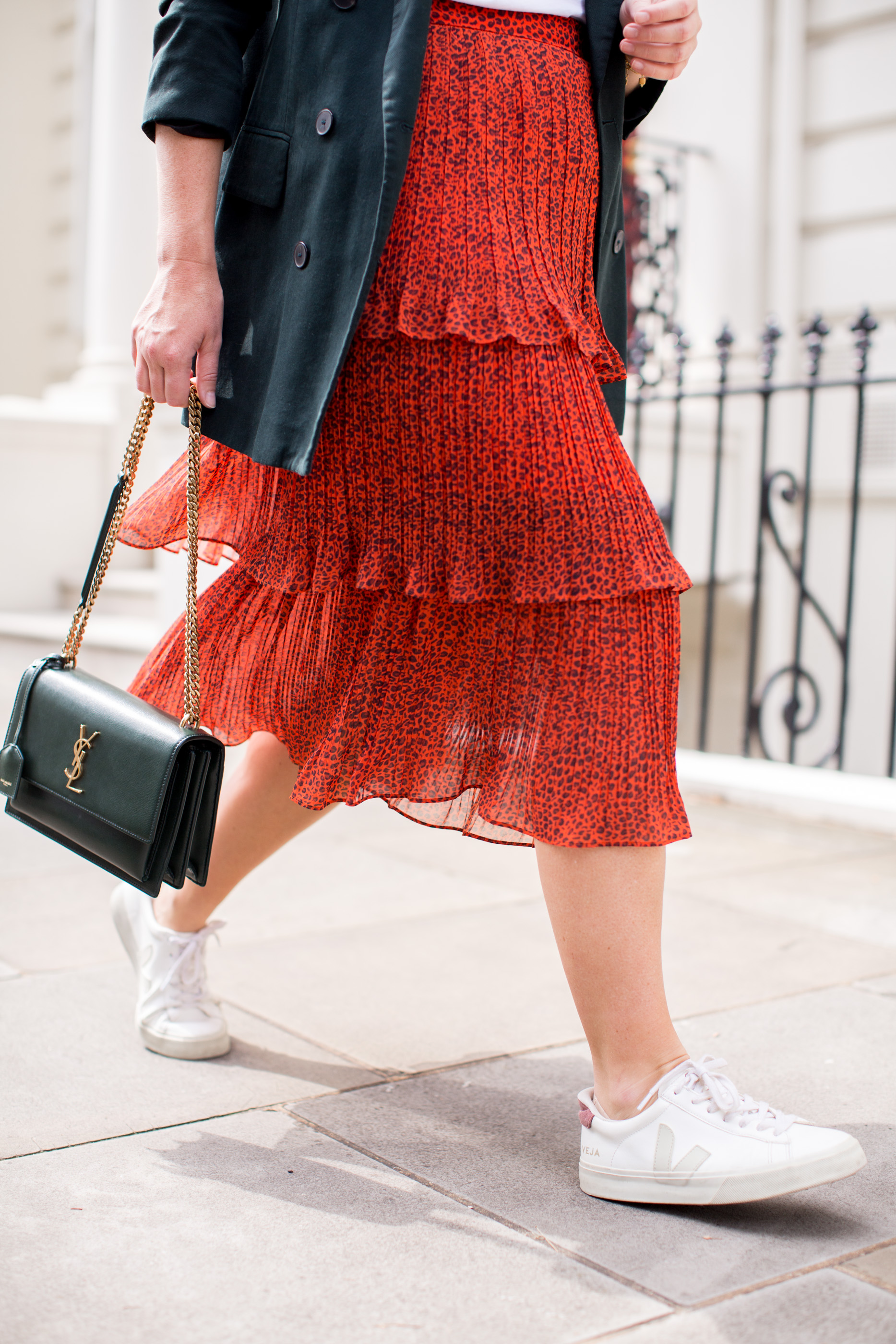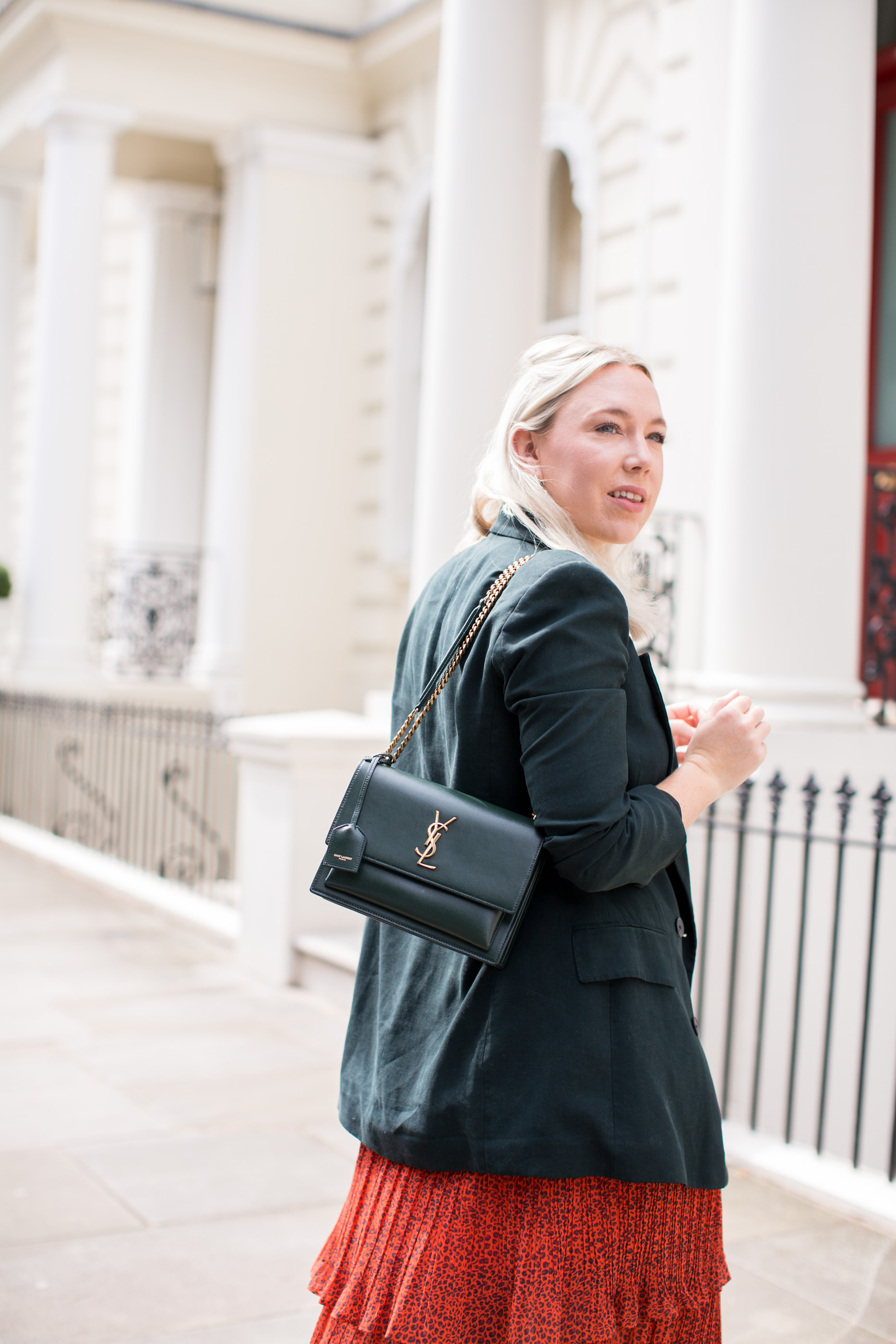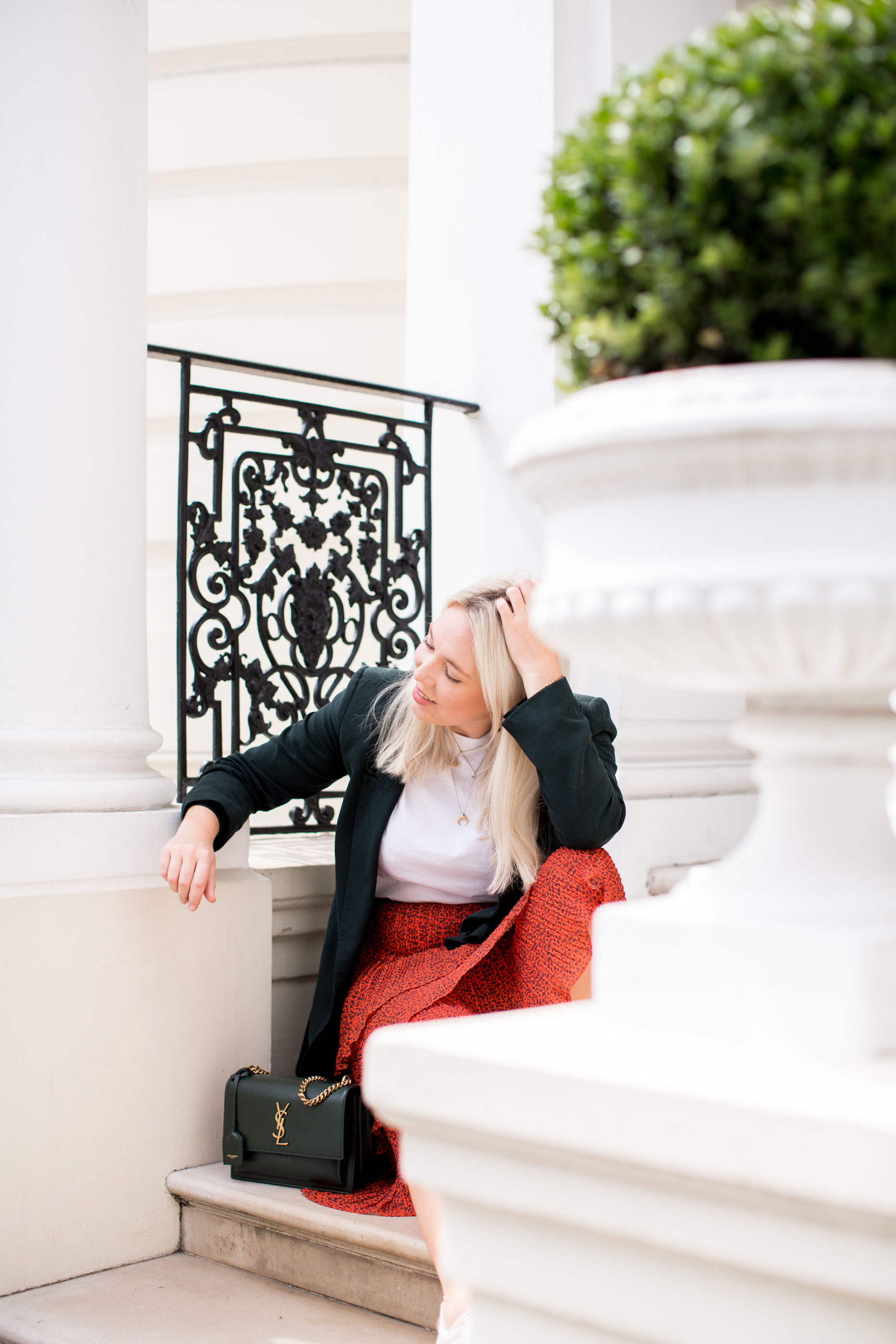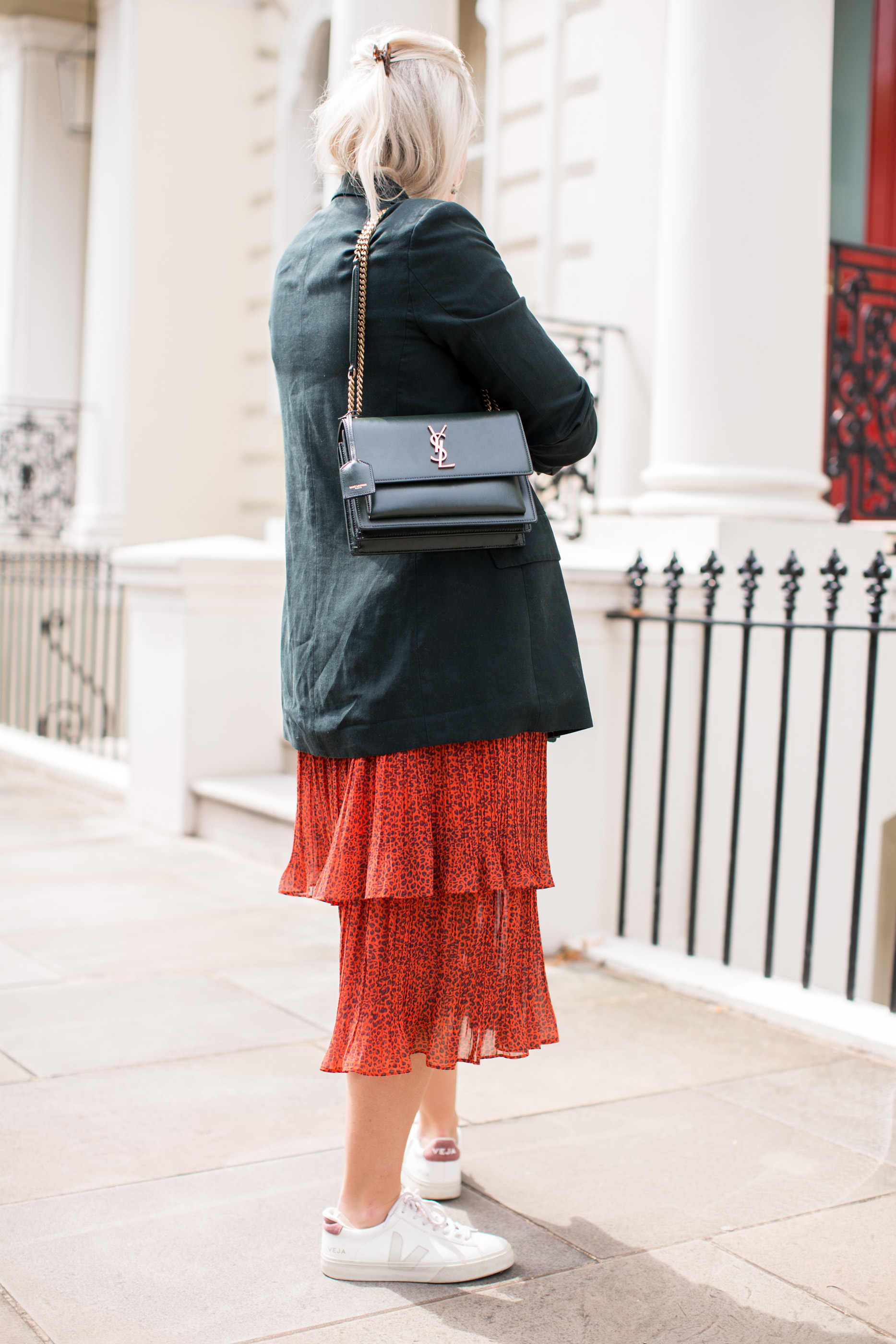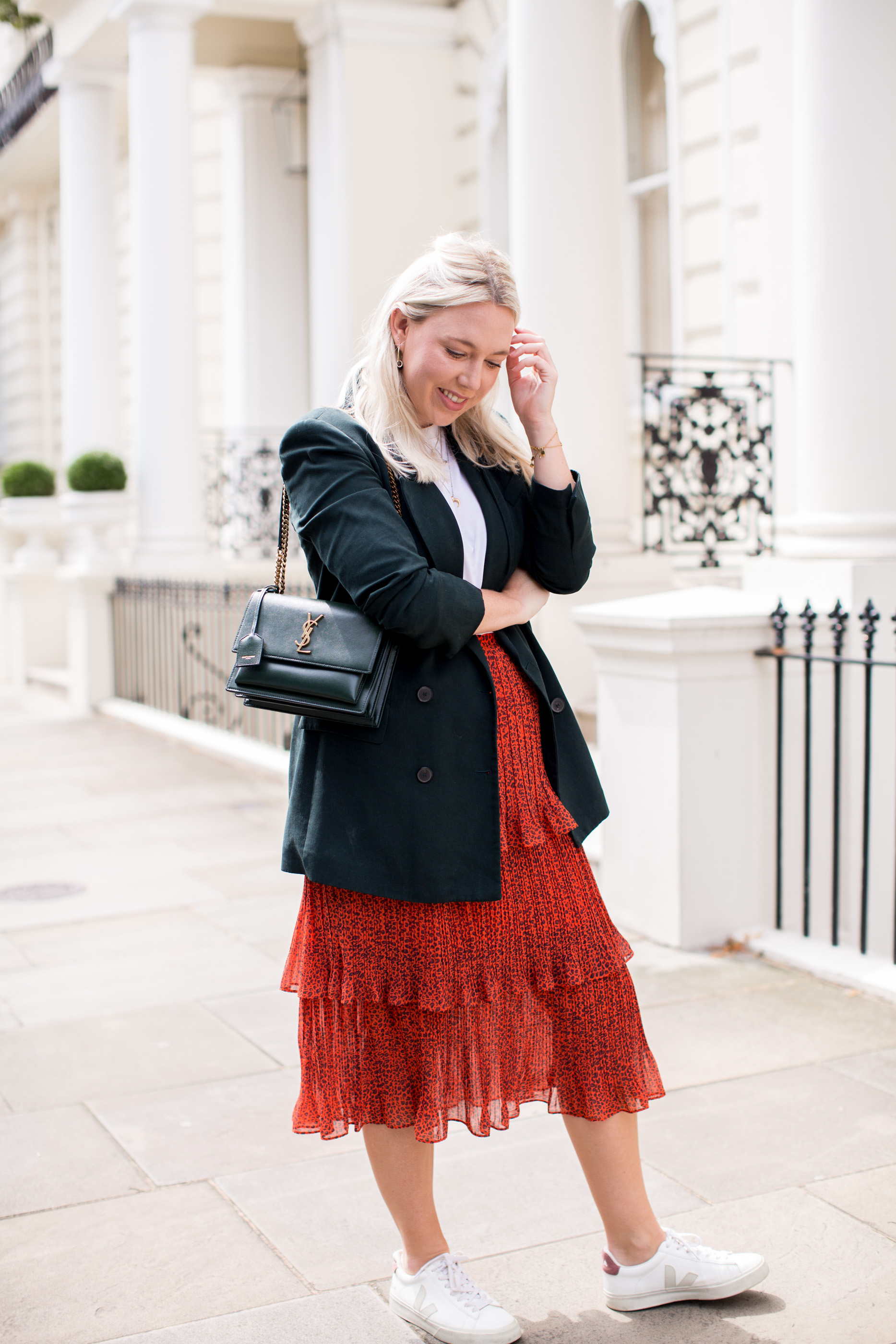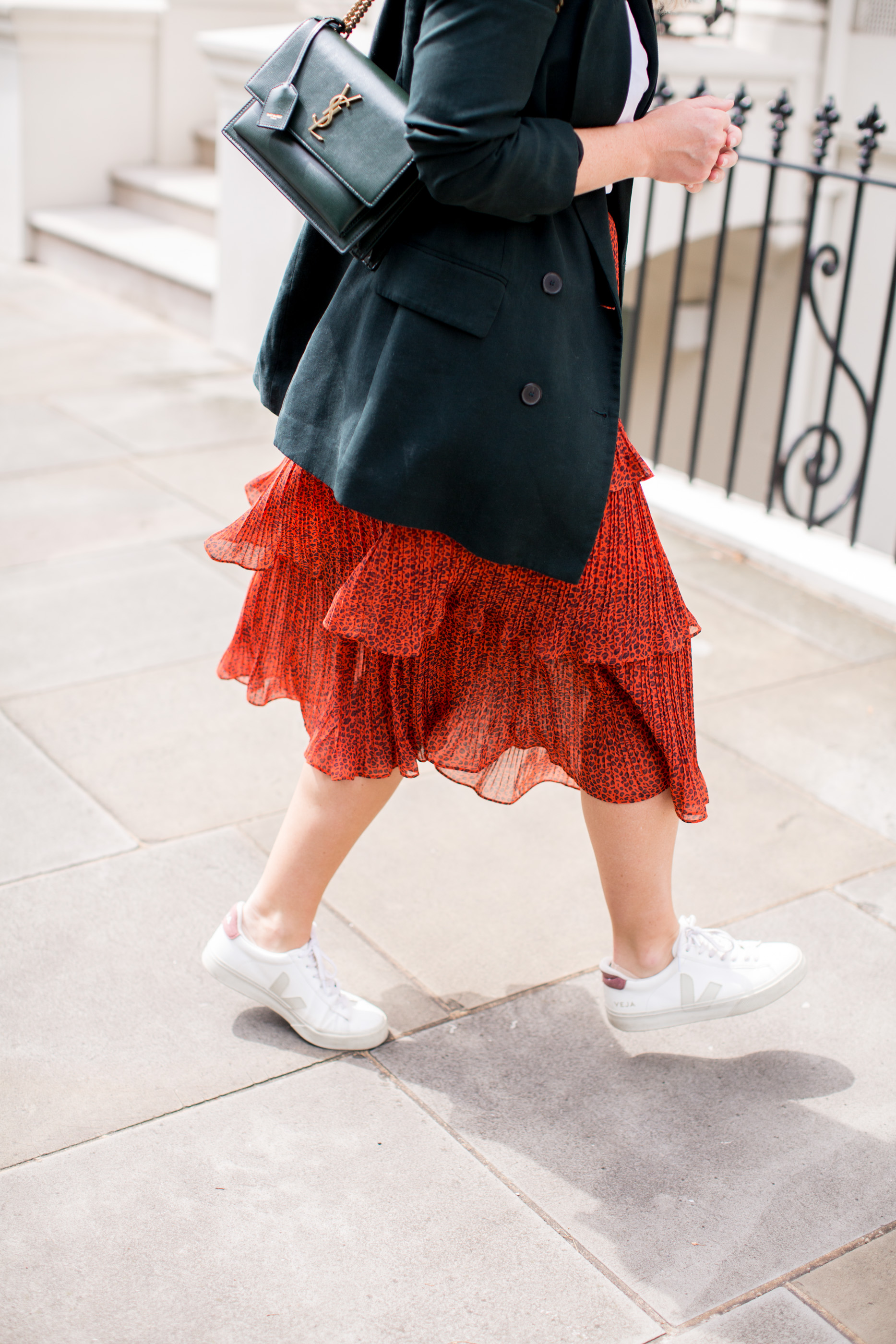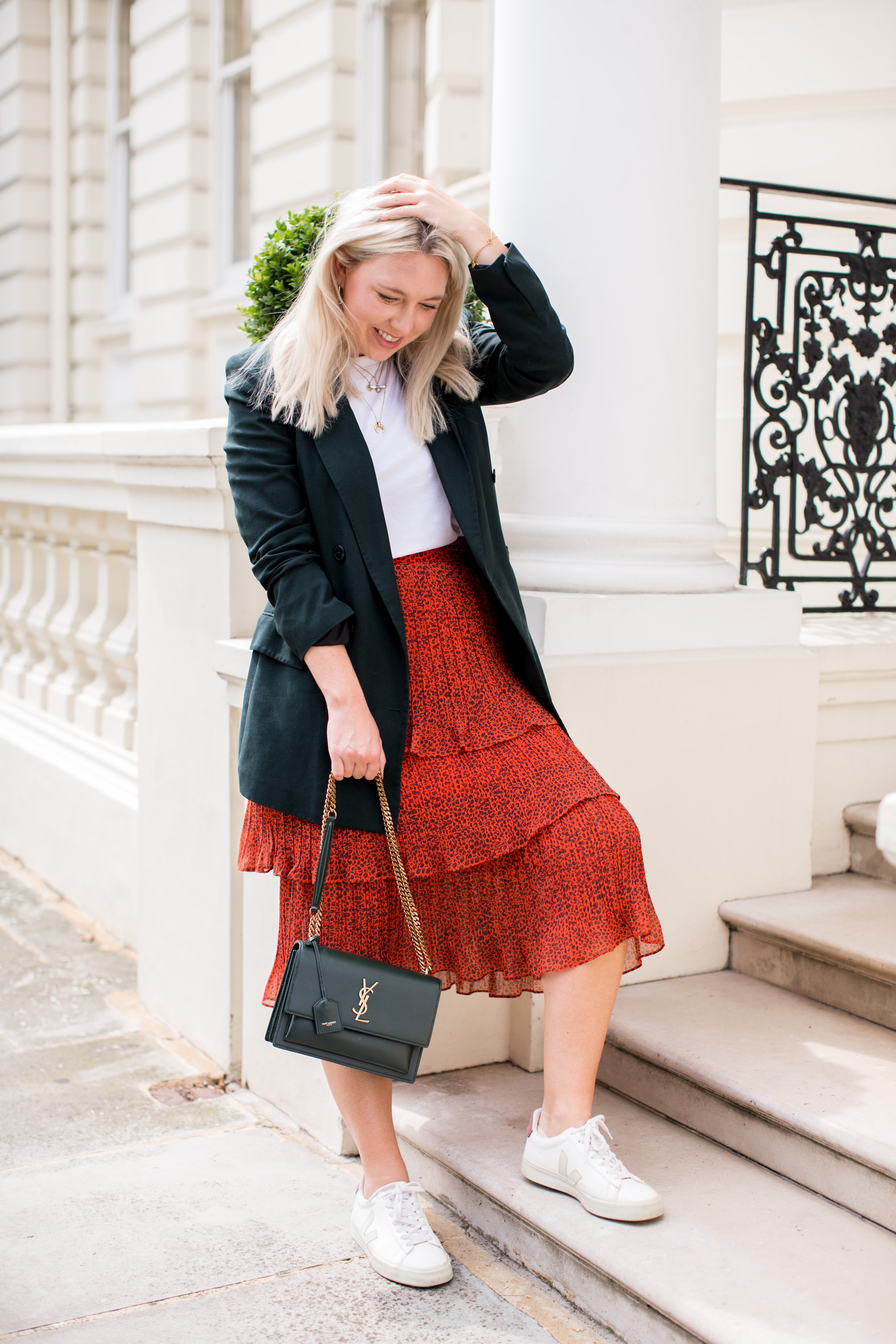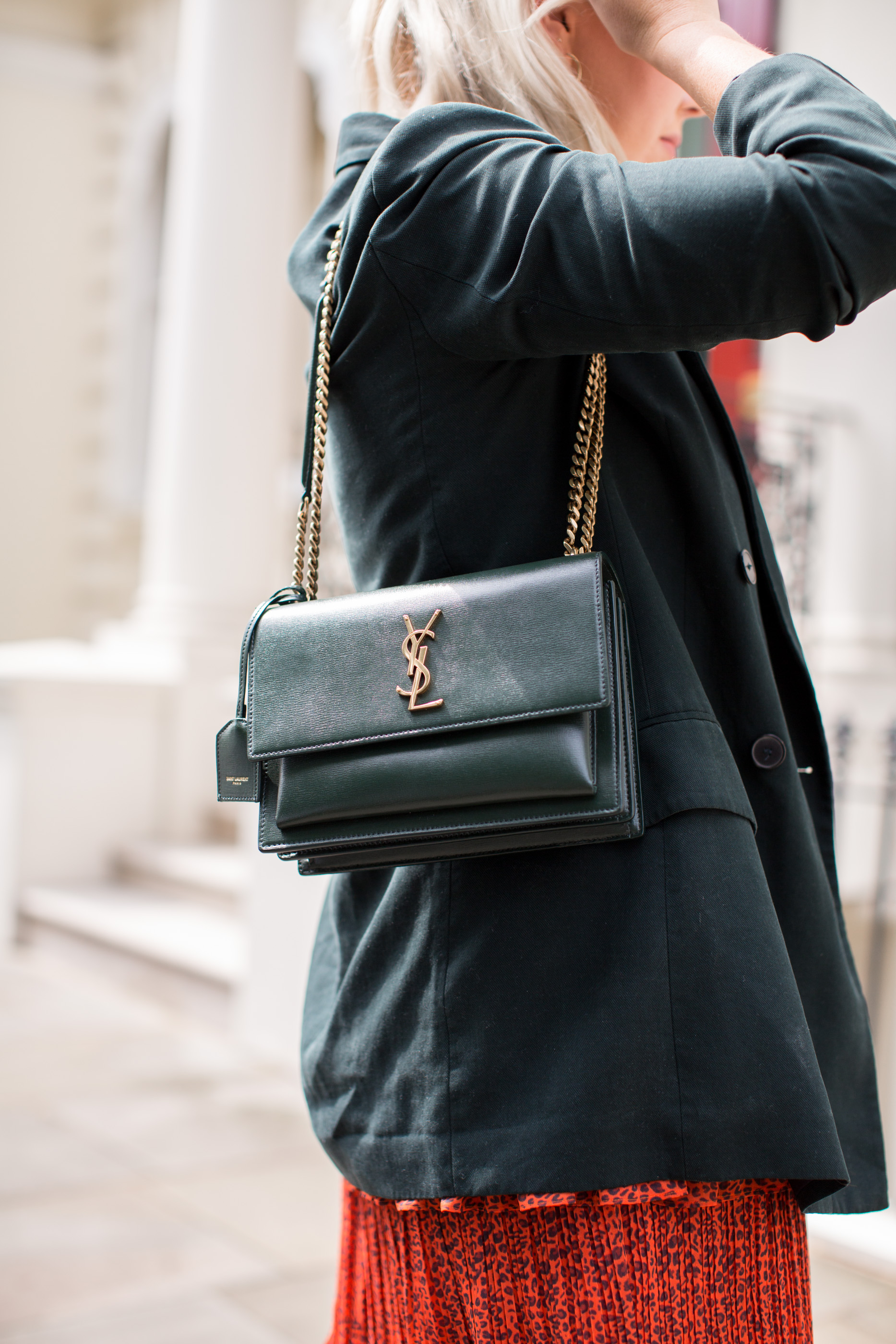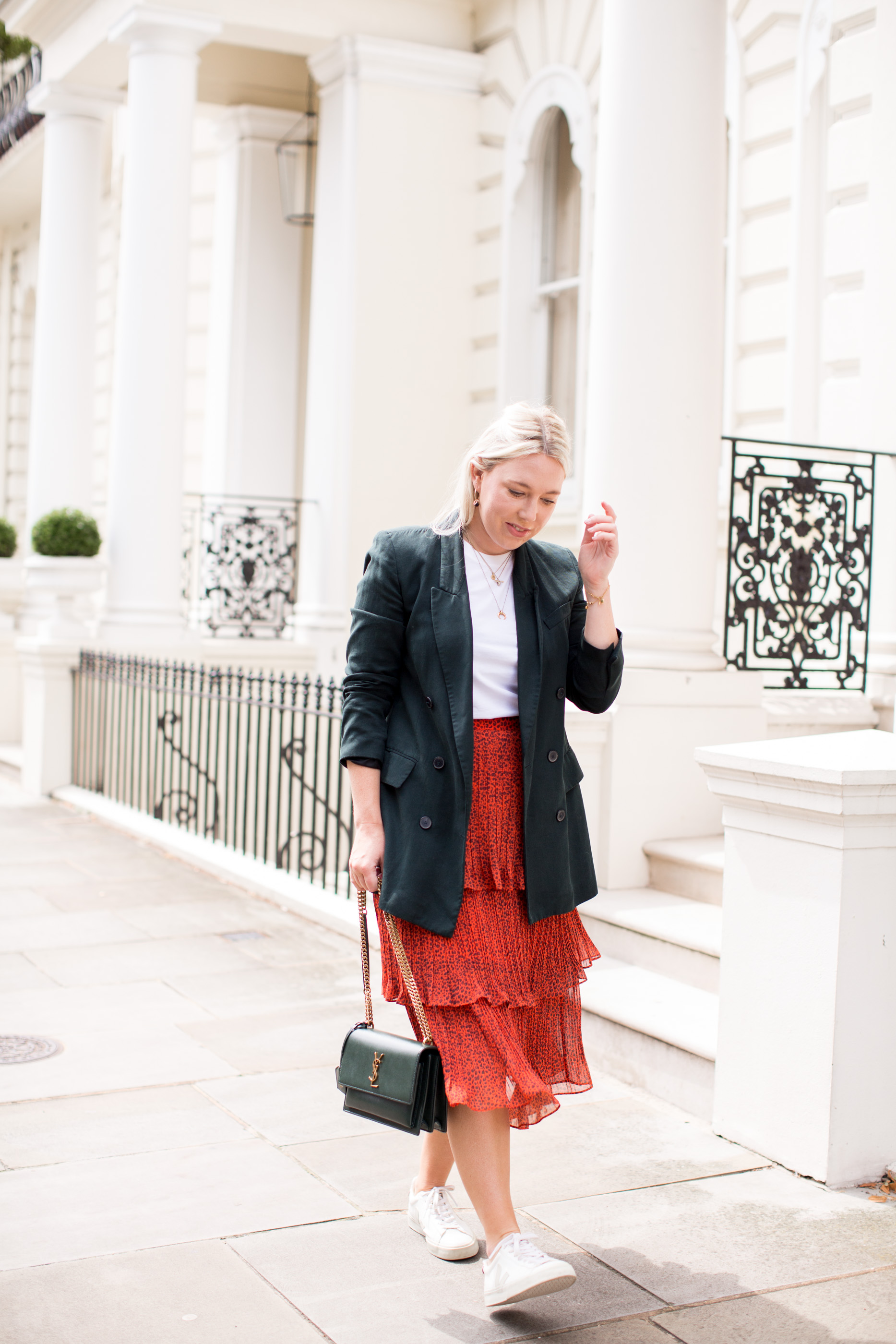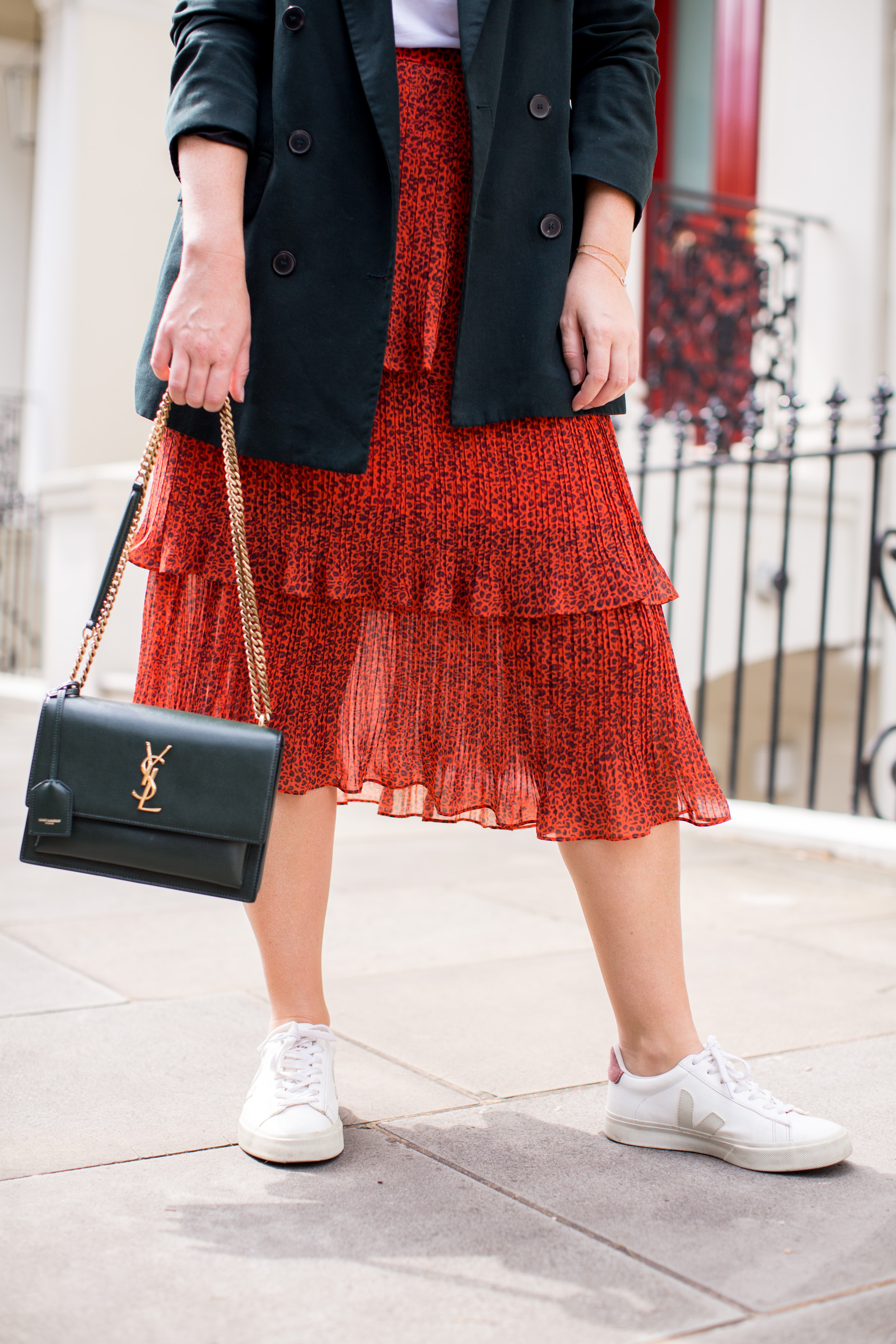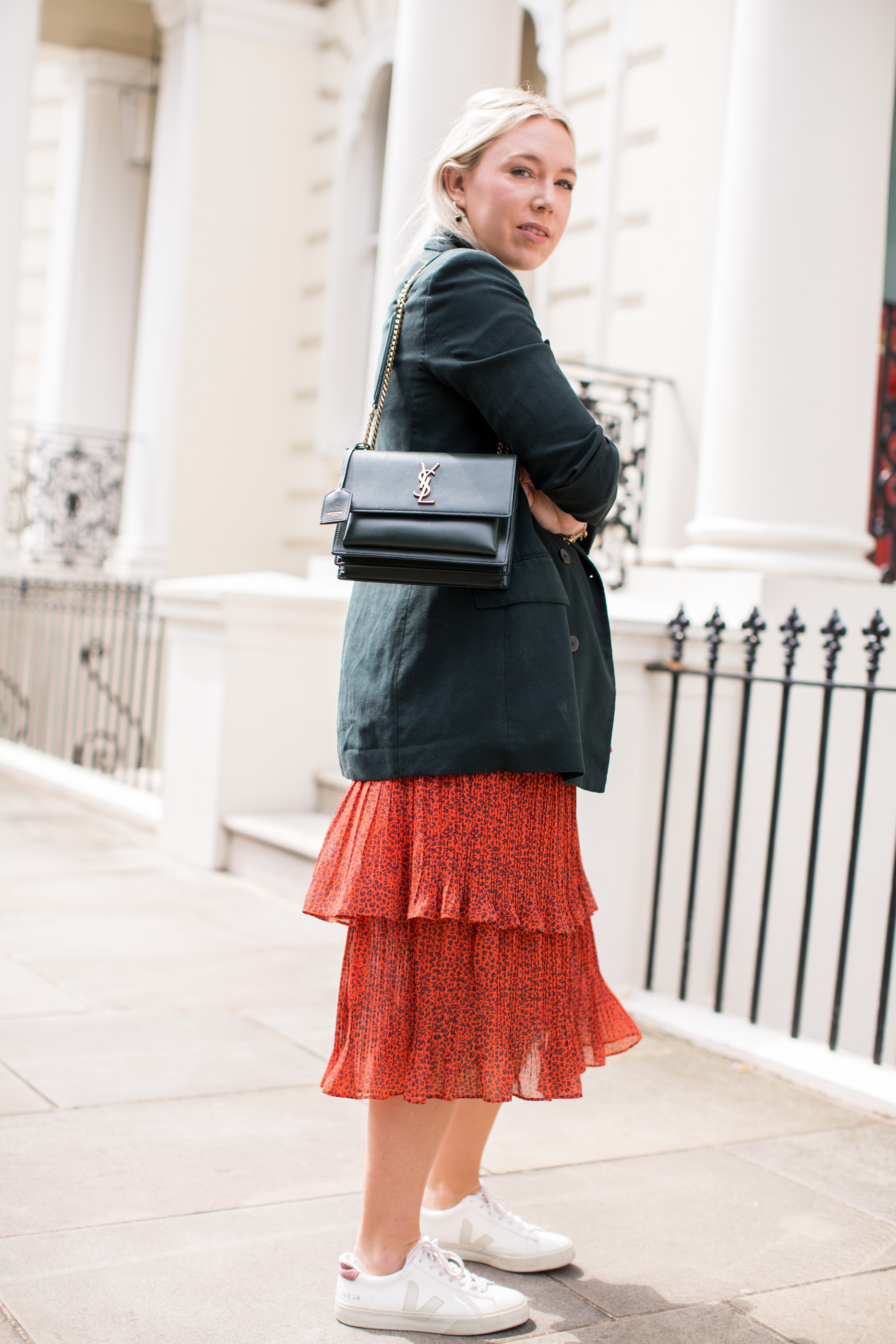 ---
SHOP MY LOOK

---