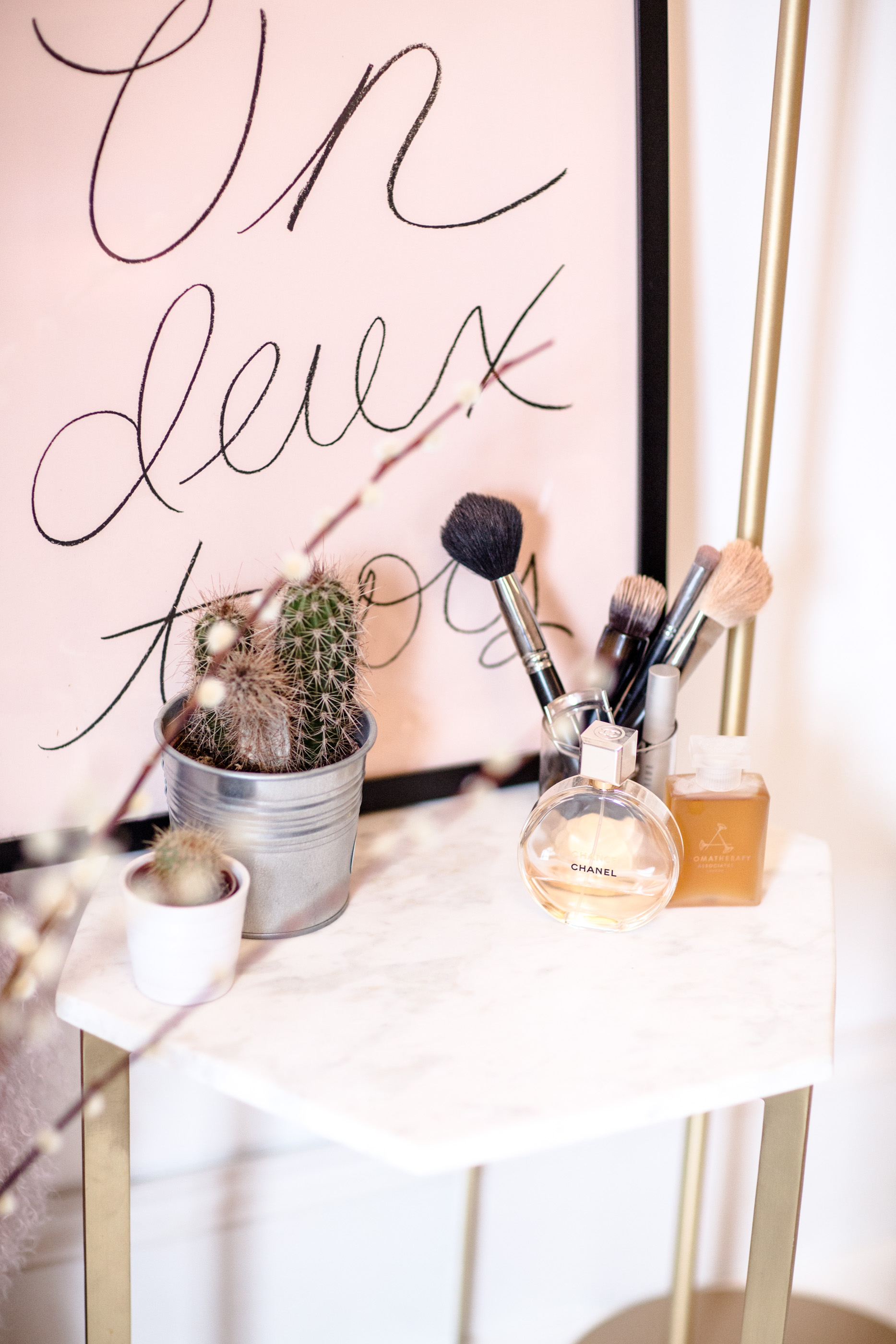 ---
EVERYDAY LUXURIES
---
Following my last post all about learning to look after myself, I wanted to share a follow up  featuring a few of the little luxuries that I use everyday to add a little bit of tranquility, calm and positivity to my life. Time consuming they are not. But despite the relative simplicity, they do make a big impact on my wellness and stress levels!
They're my little pamper moments that relax me, help me unwind and really create an aura of zen in my life!
In time they've become rituals. They immediately take me back to my favourite and most relaxing spa moments (and just like the end of my Yoga classes when my instructor puts oil on my neck and temples – heavenly) or my most happy and stress free self. It's surprising really how such a simple notion can create such an impact, but i'm all about creating positive habits right now, and these are three which I truly do stick to!
---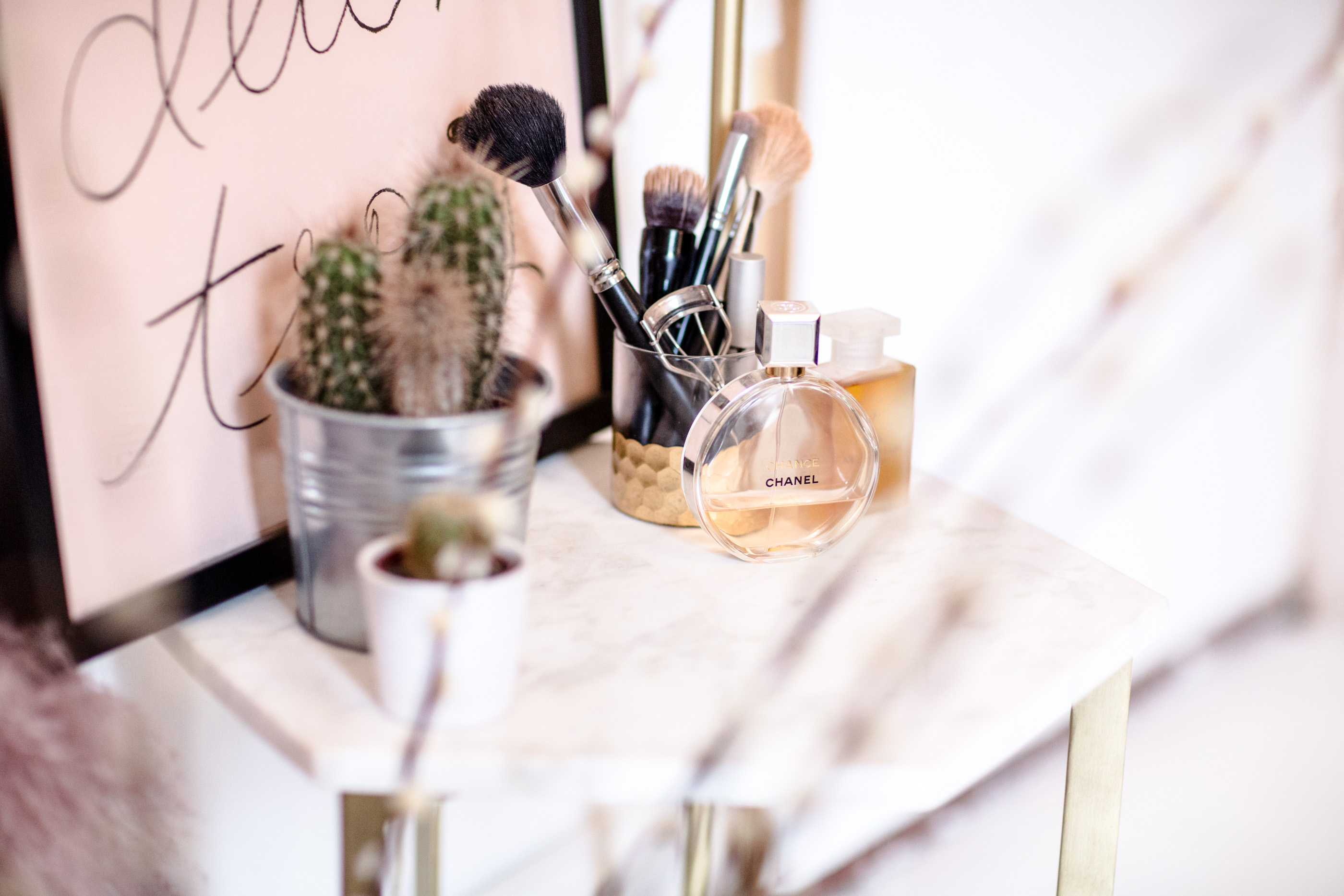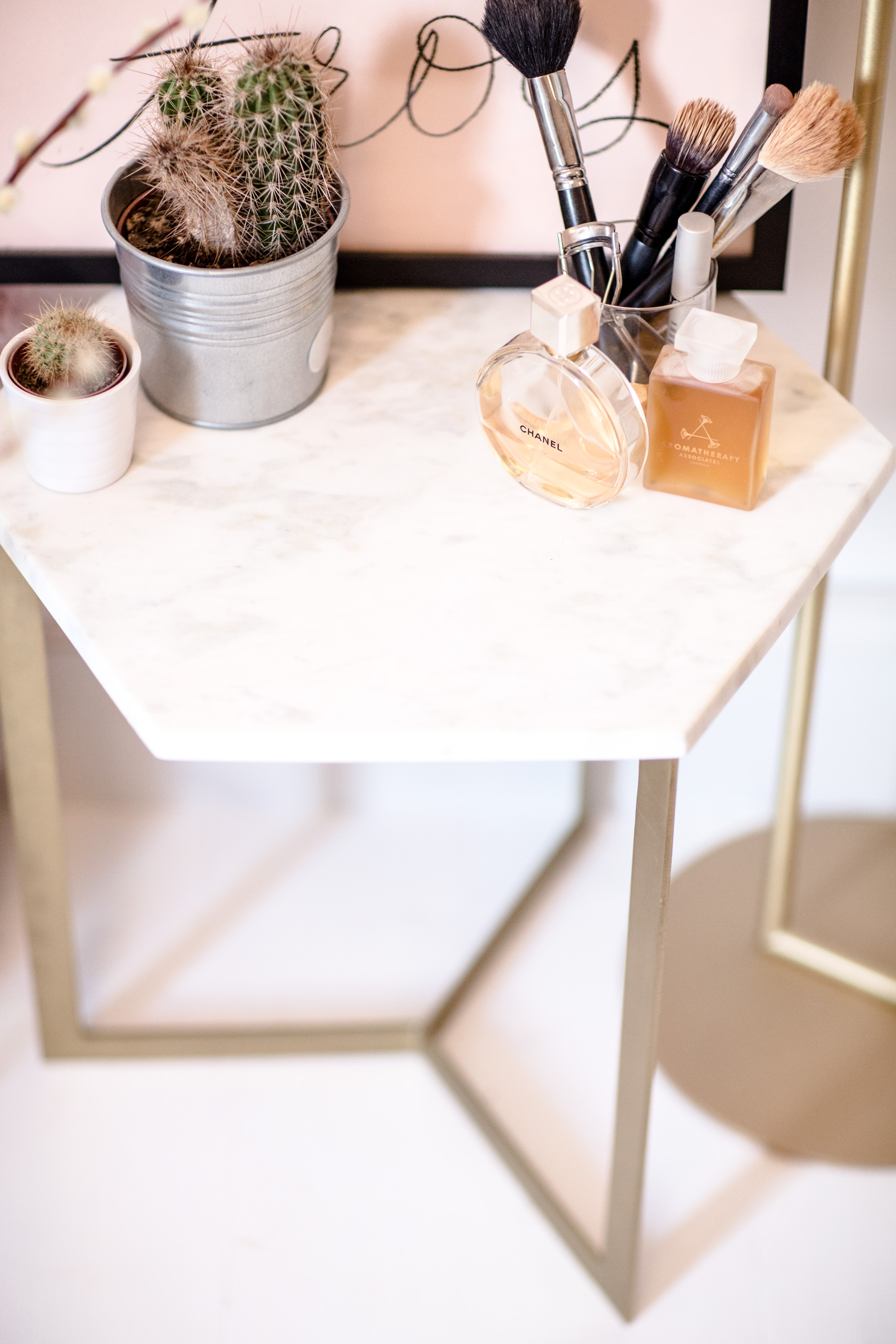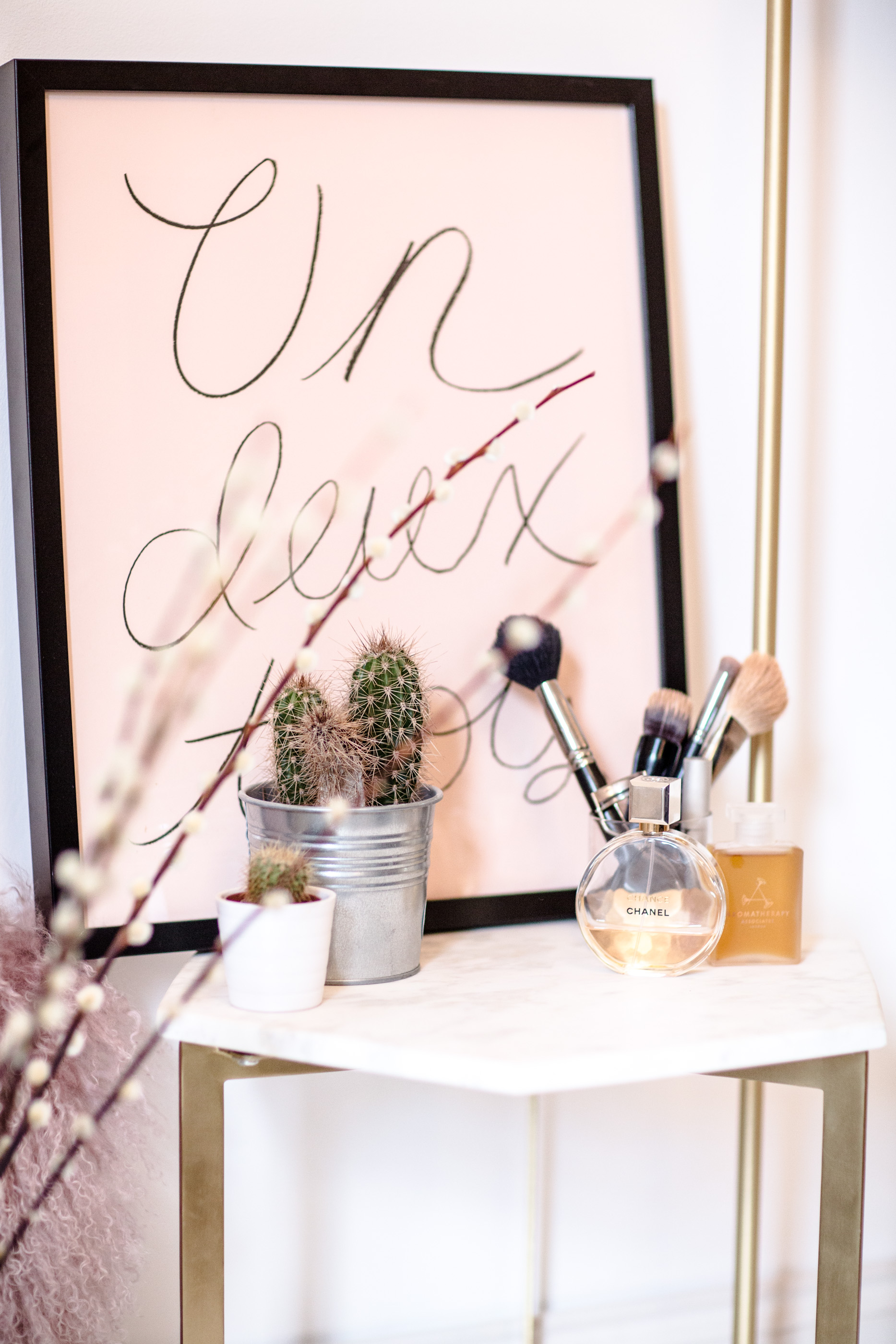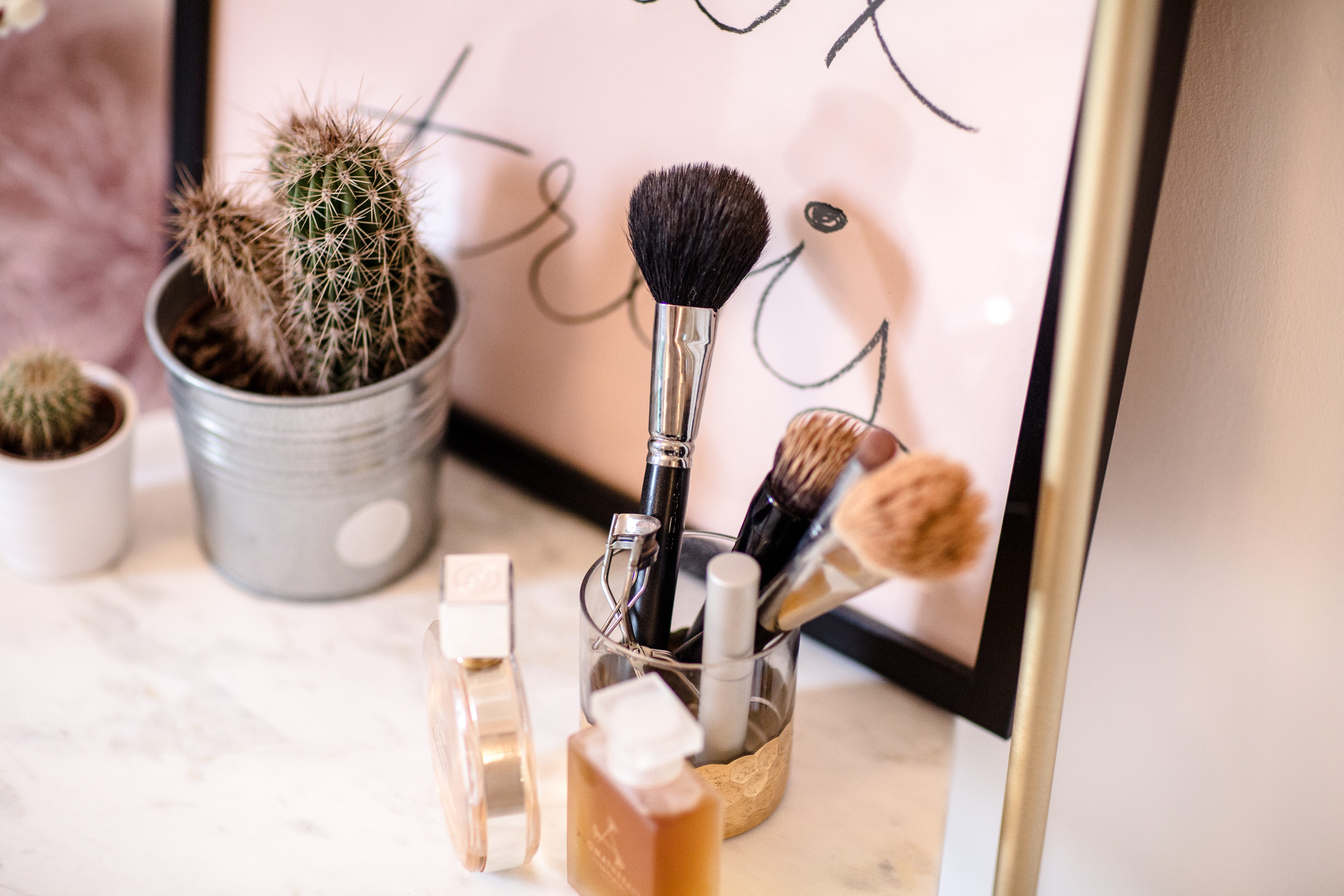 ---
THREE EVERYDAY LUXURIES
The Little Luxuries I Indulge In Everyday
–
–
Okay firstly a little bed time routine inspired by the ever relaxing Soho House & Cowshed Spa's. On any trip I take to a House, especially the Farmhouse or Babbington it's the smell that hits me, relaxes me and just sends me into a deep sense of relaxation! It's one of those things you want to bottle up and take home with you! Fortunately they do that for you, and so I am never without a bottle of Moody Cow Room Spray. It turns my bedroom into a spa and soaks away every stress in my body as I doze off to sleep at night.
–
–
Second of all is Dr Hauschka's wonderful and uber relaxing face toner, A product I bought based on it's smell alone but one I've come to love using. Honestly I'm a sucker for anything that smells remotely like this toner does, it's just heavenly, but more than the smell the light refreshing feeling it gives my face after a few sprays just makes me feel like i'm relaxing in a airy spa! It's become a morning and evening ritual purely based on the smell and relaxing vibes it gives me! I wrote a little more about the product here, but I couldn't recommend it enough for adding a little luxury into your skincare routine.
–
–
And finally, a brand I've loved for ages (honestly their candles are a must and the rose scented oils are just dreamy) but a relatively new product in my repertoire is the Aromatherapy Associates cleanser. Cleansers are something I fell in love with a few years ago now and use religious today. Elemis is a firm favourite of mine (again, that smell), their cleansing balm is just heavenly but I have to say I've really been loving the feeling and smell of my AA one these last few weeks. The smell is yet another that takes me back to a spa and one I find really relaxes my mind as well as does wonder for my skin!
---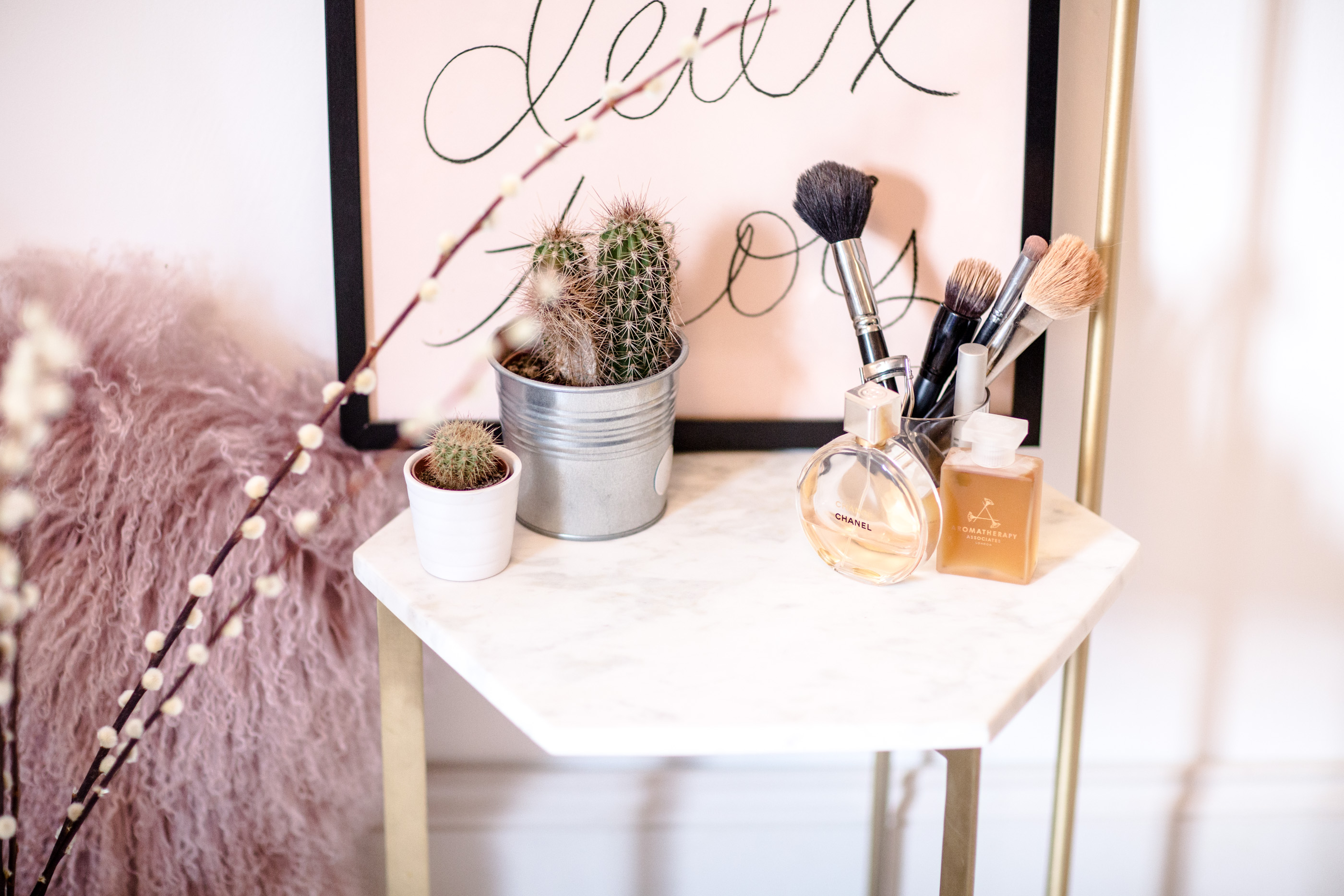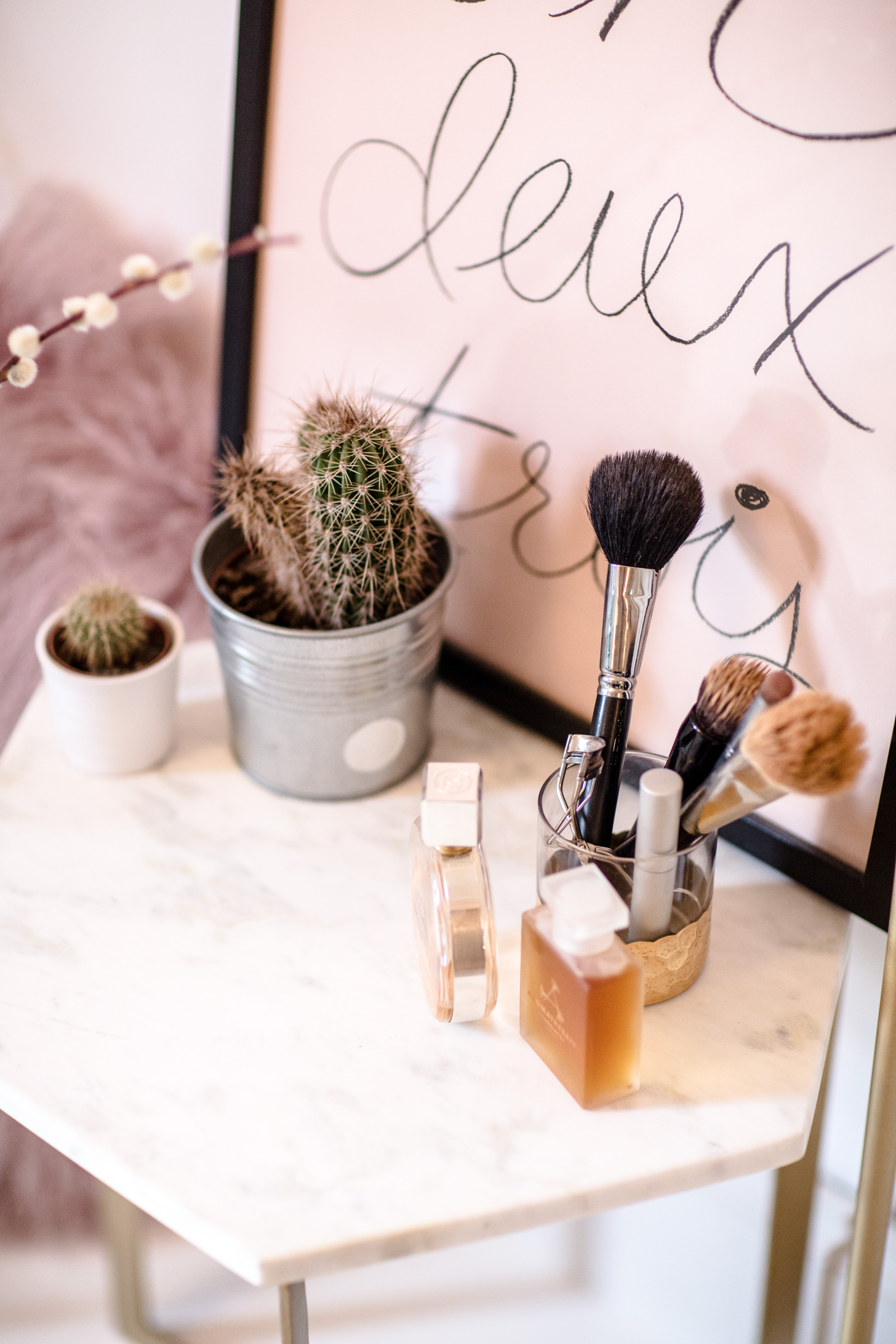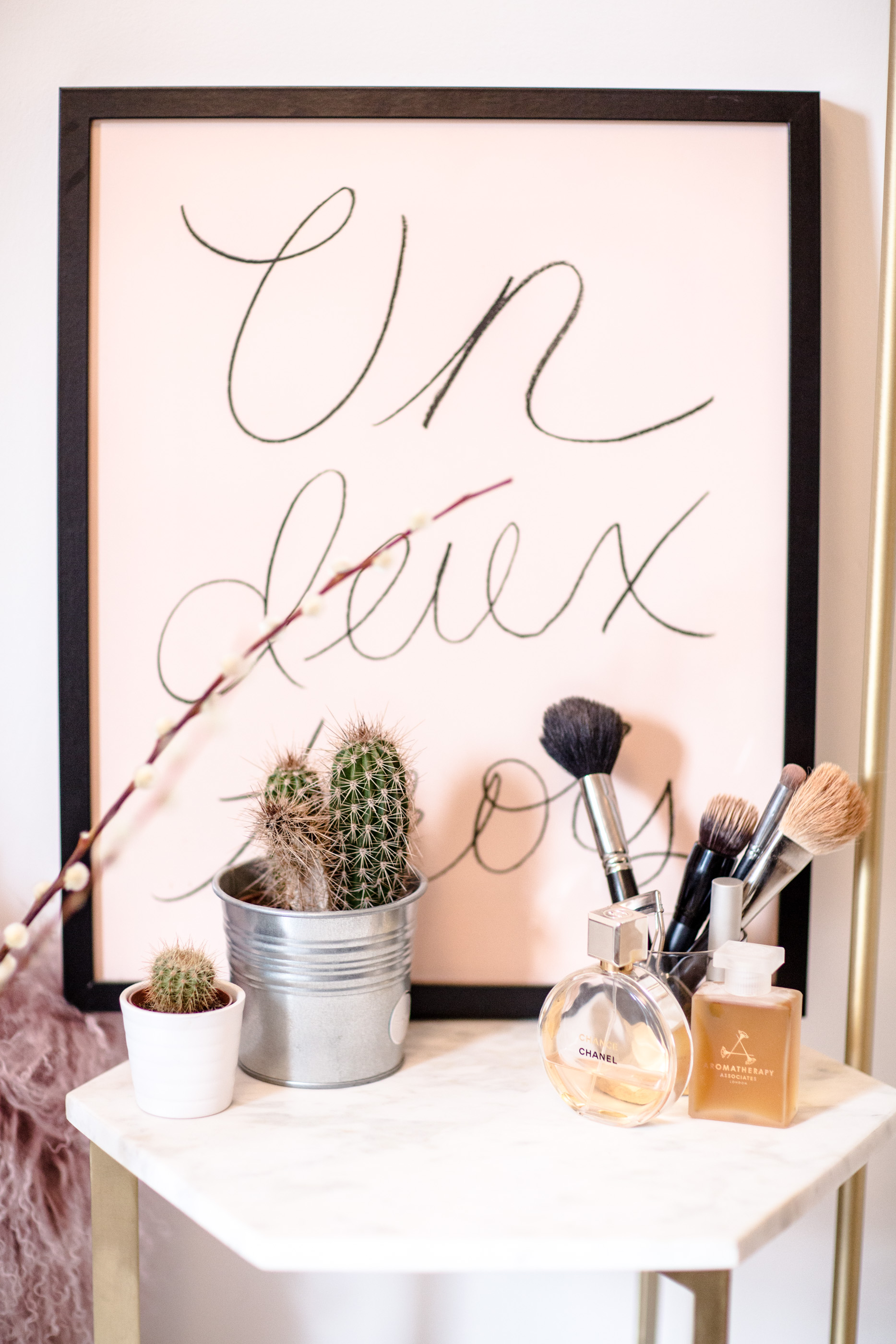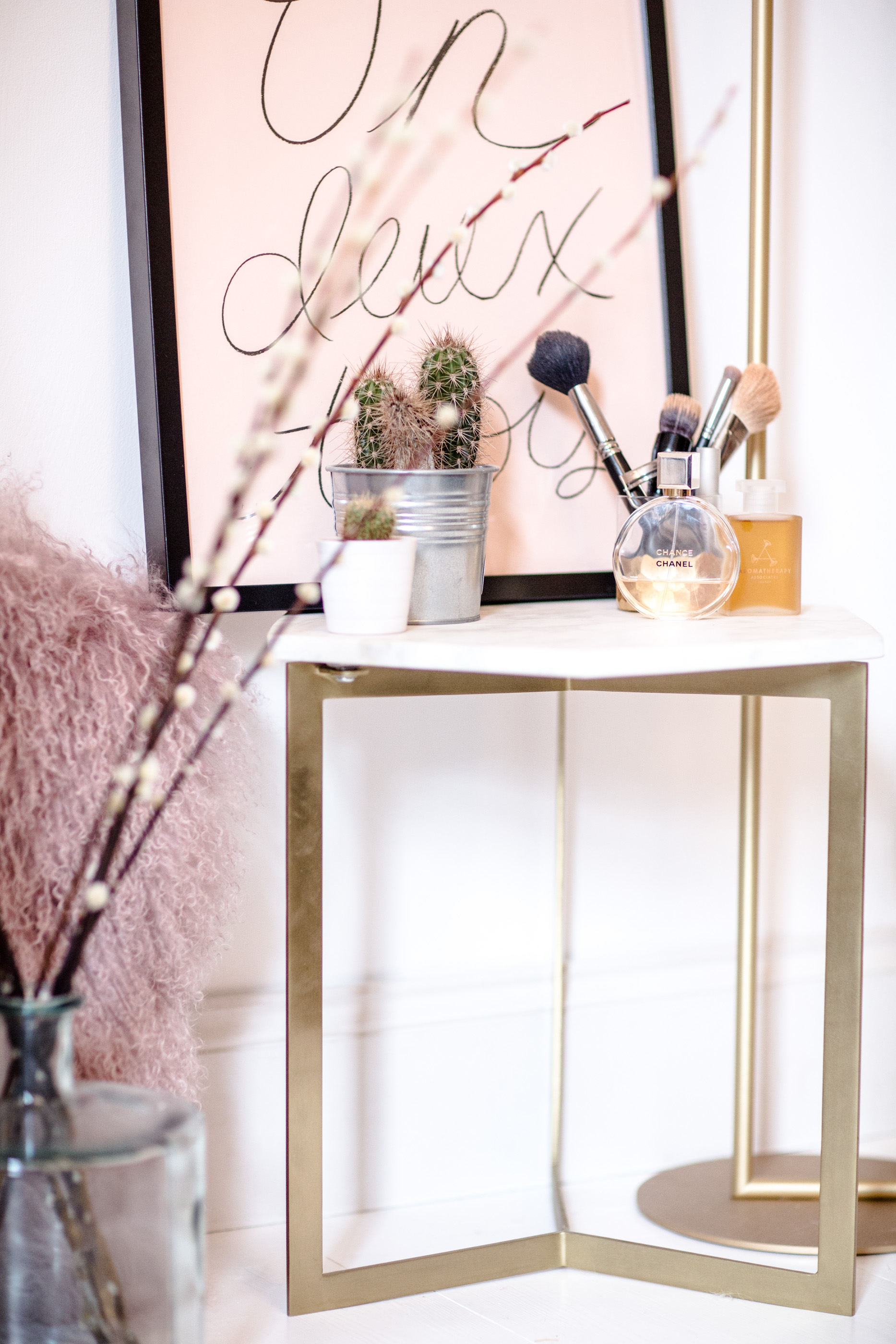 ---
SHOP MY BEAUTY BAR & EVERYDAY LUXURIES

---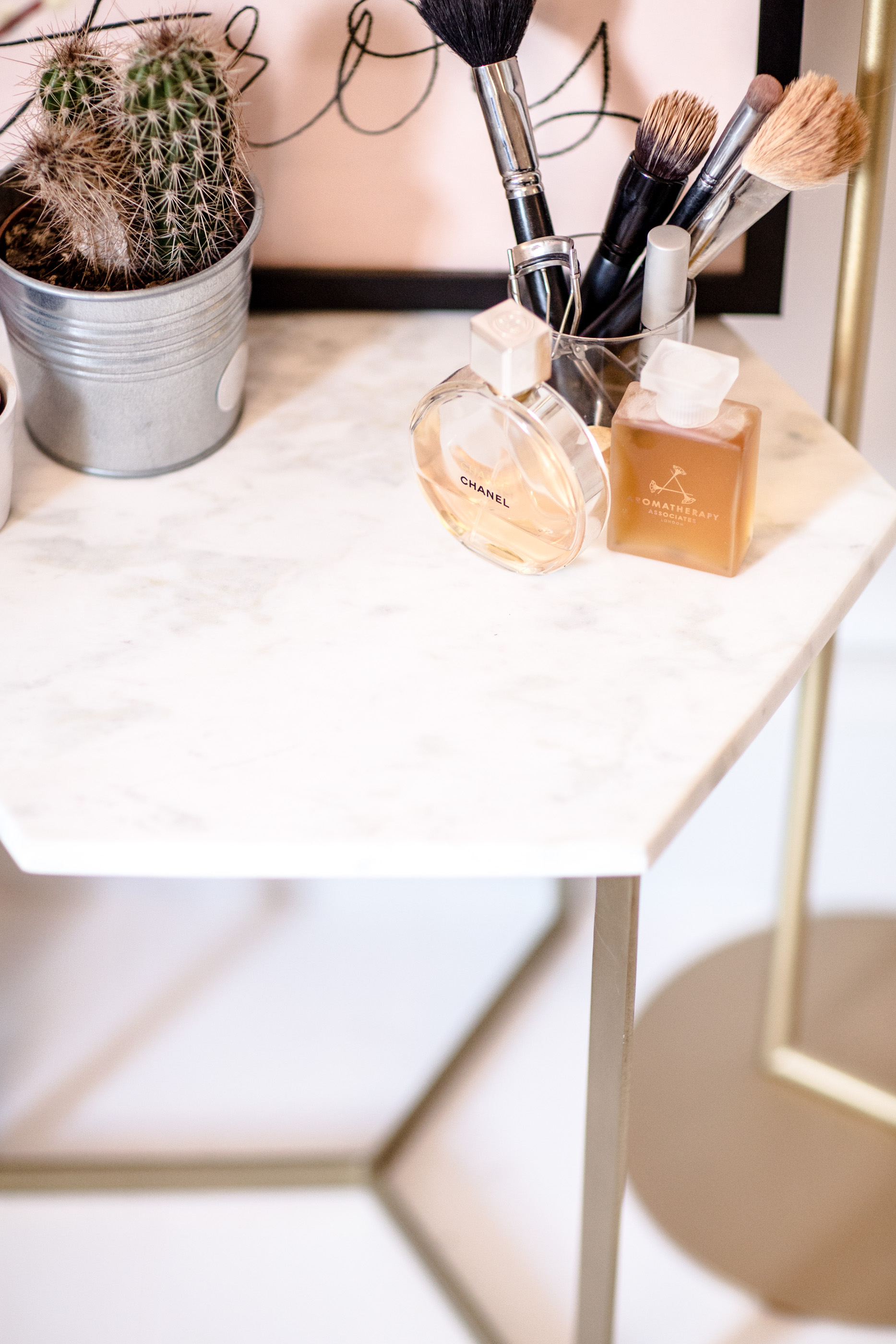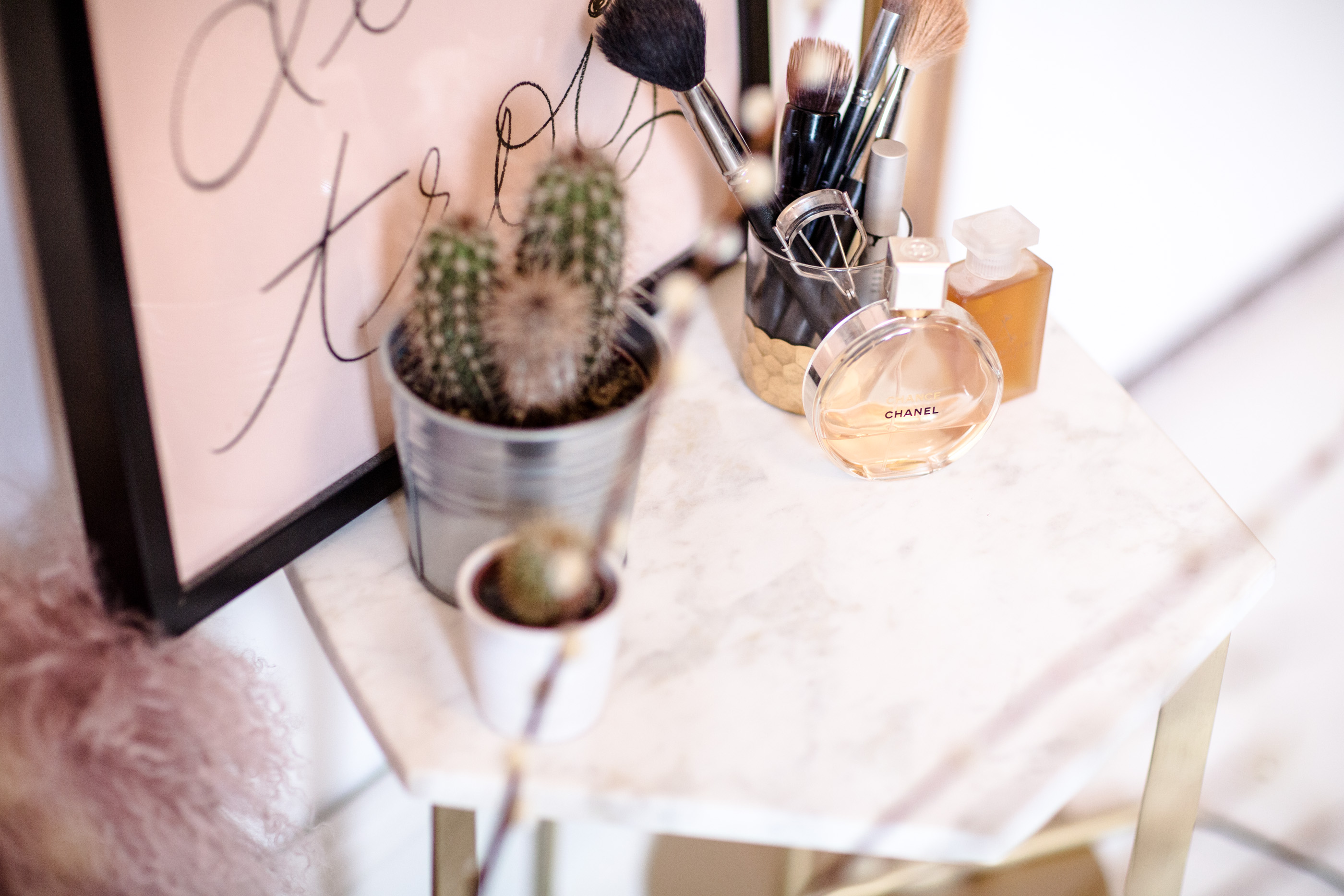 ---
I'd love to know if there are any rituals or products which you find relaxing, that help you unwind or generally bring a little bit of positivity to your day? And if you haven't tried these three then I couldn't recommend their soothing effect more.