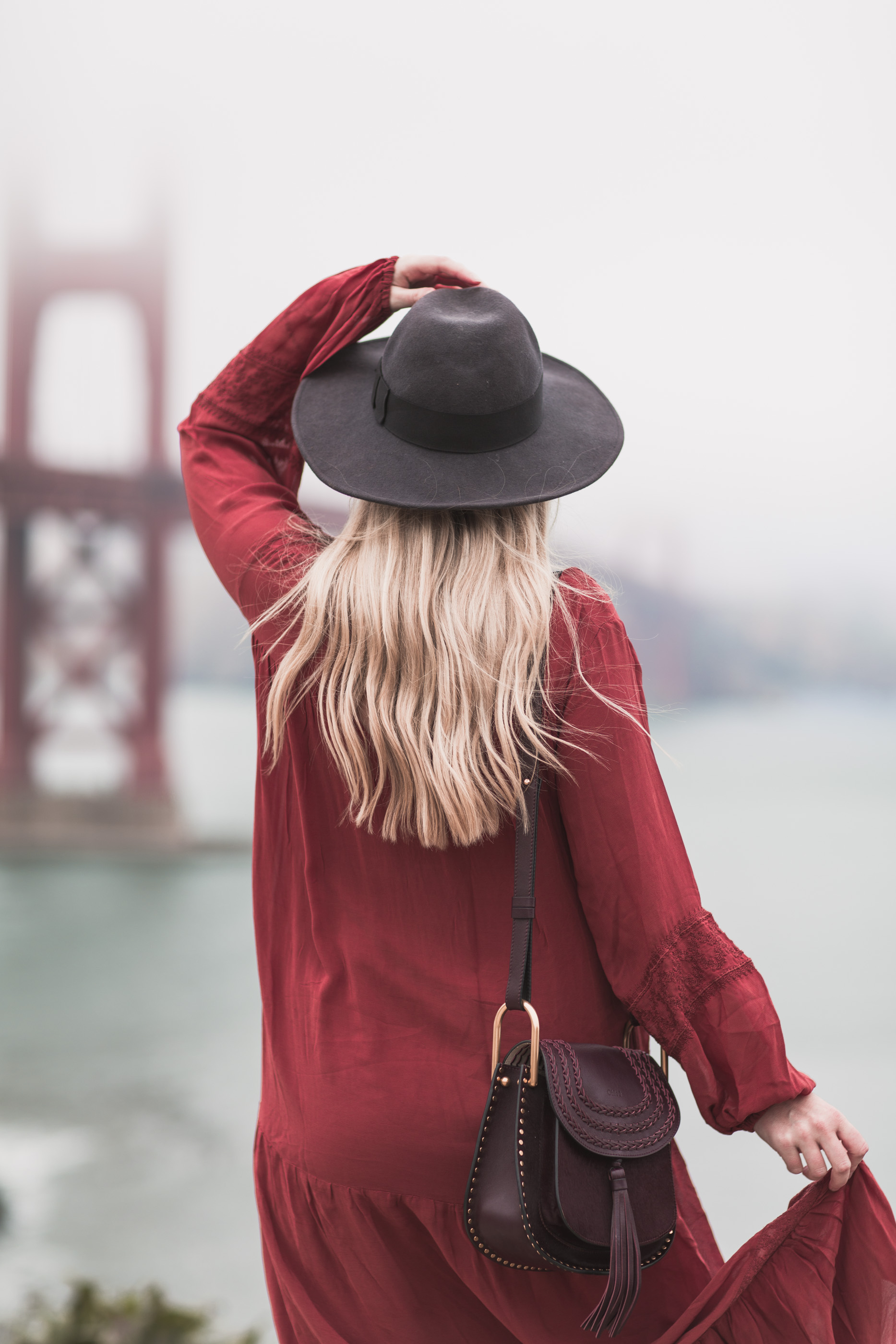 ---
THE ULTIMATE SAN FRANCISCO CITY GUIDE
Eat, Stay, See, Shop
---
Prepare yourselves for a serious bumper edition guys! West coast America has been on the bucket list for years, the infamous west coast drive is still the dream, but a long weekend in San Fran was the perfect teaser & opportunity to get a little feel for the California vibe!
West coast America isn't necessarily somewhere you'd think for a long weekend away (when you live 11 hours away in the UK), but with a big birthday to celebrate and a bargain flight hunted down it was too much to resist. On the flight, my top tip (which I'm sure I should keep secret really) is to book to fly to Oakland CA, and not San Fran, and if you're looking for a bargain opt for Norwegian Air. We paid £350 each return, rather than the next best price which was £500 – £600 each. Honestly a total steal.
We spent 4 nights and almost 5 days in the city, we explored what felt like every nook and cranny the city had to offer (the tourist spots as well as the locals favourites) & did so much research to discover the cities best restaurants, local hang outs & experiences that I came back desperate to share it all with you.
I've decided to break out my guide by area, because one thing we learnt quickly on our trip is that San Fran is huge, too big to walk often & very very spread out with little in between (unlike NYC, where I'd suggest walking everywhere because there's always something on route). Uber's became our go to mode of transport to take us from district to district, and we planned our days around exploring & experiencing different areas & everything in those places – I felt that would be the most helpful way to share my tips, rather than pulling out our fave restaurants, shopping & sight seeing because the reality is one shop could be 40 minutes away from the next! I've also shared my top San Fran travel tips here too, definitely one to read before you go. So what you'll see below are our favourite areas of San Fran, the best places to eat, shop, see & visit in each of those areas & of course a few of my snaps to whet your appetite.
One thing for sure is that San Fran is definitely one I recommend visiting! Even if it is just for a long weekend away.
---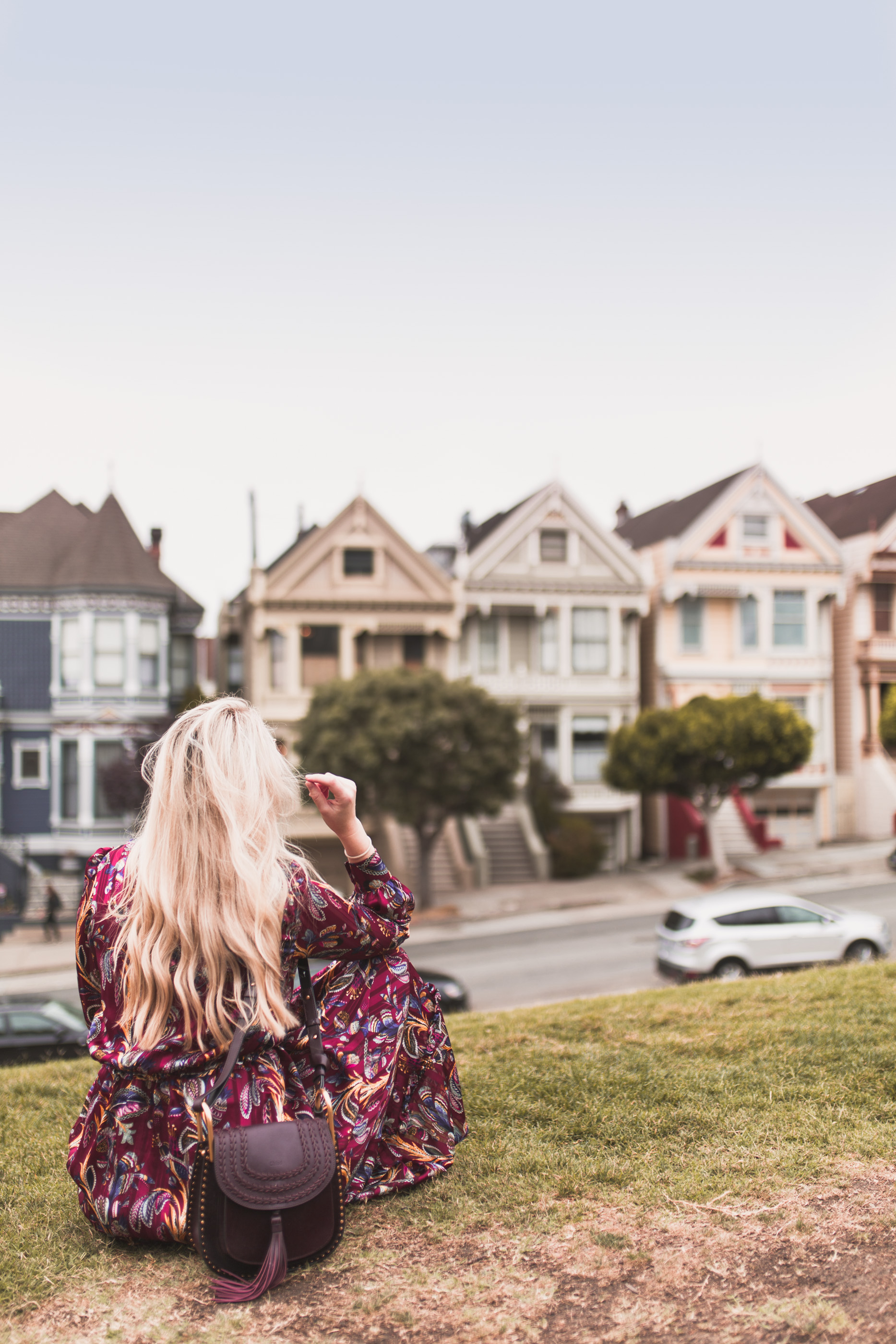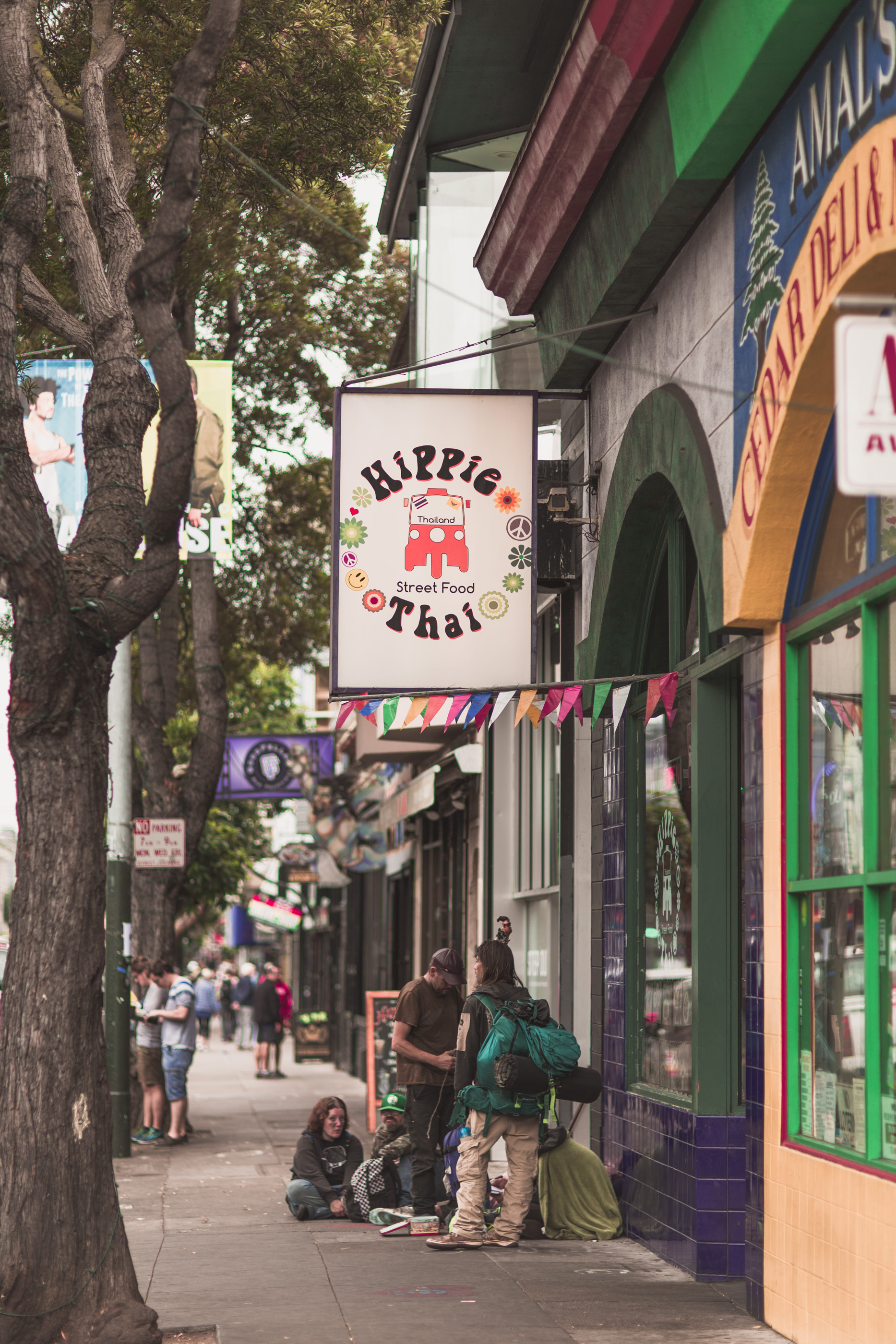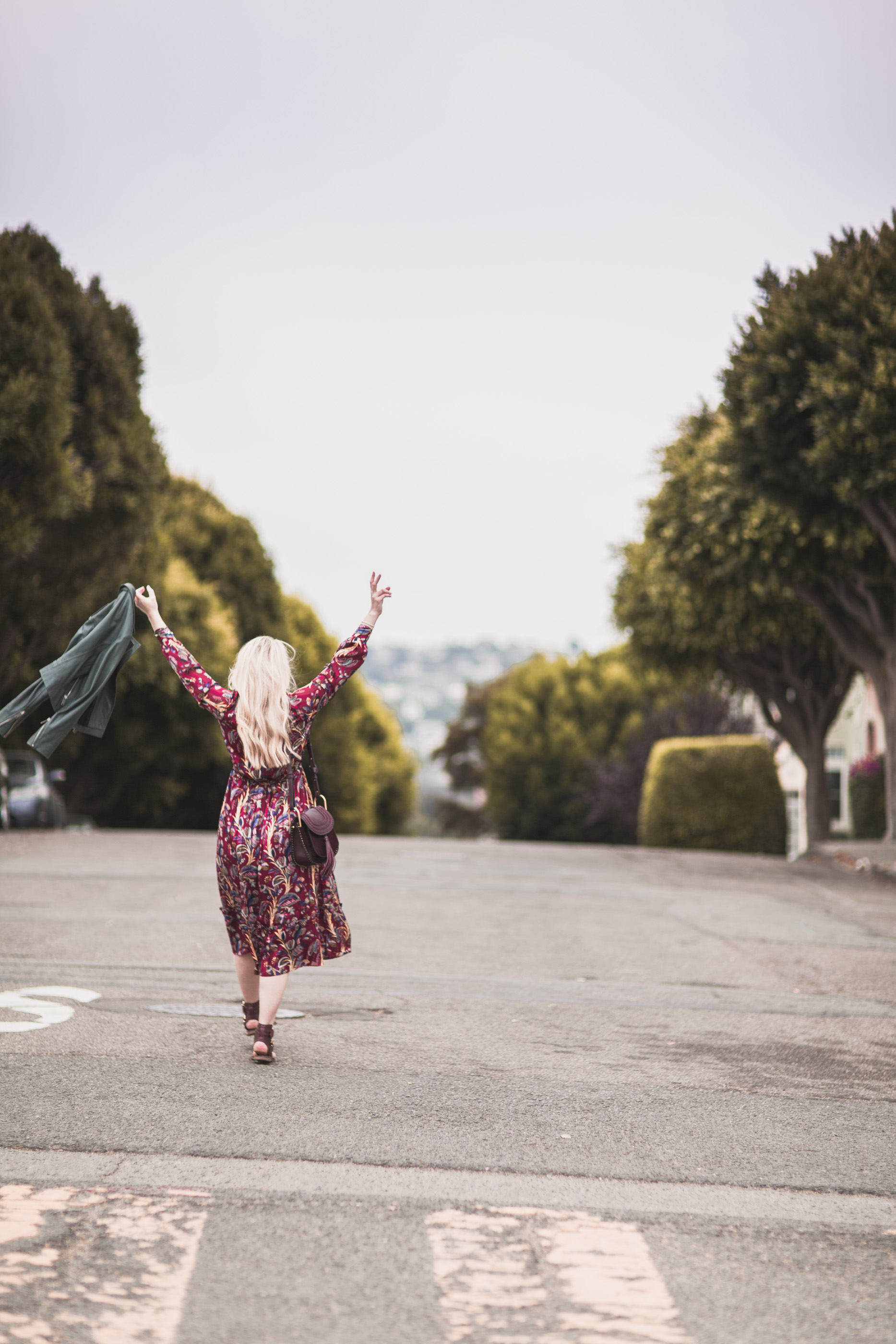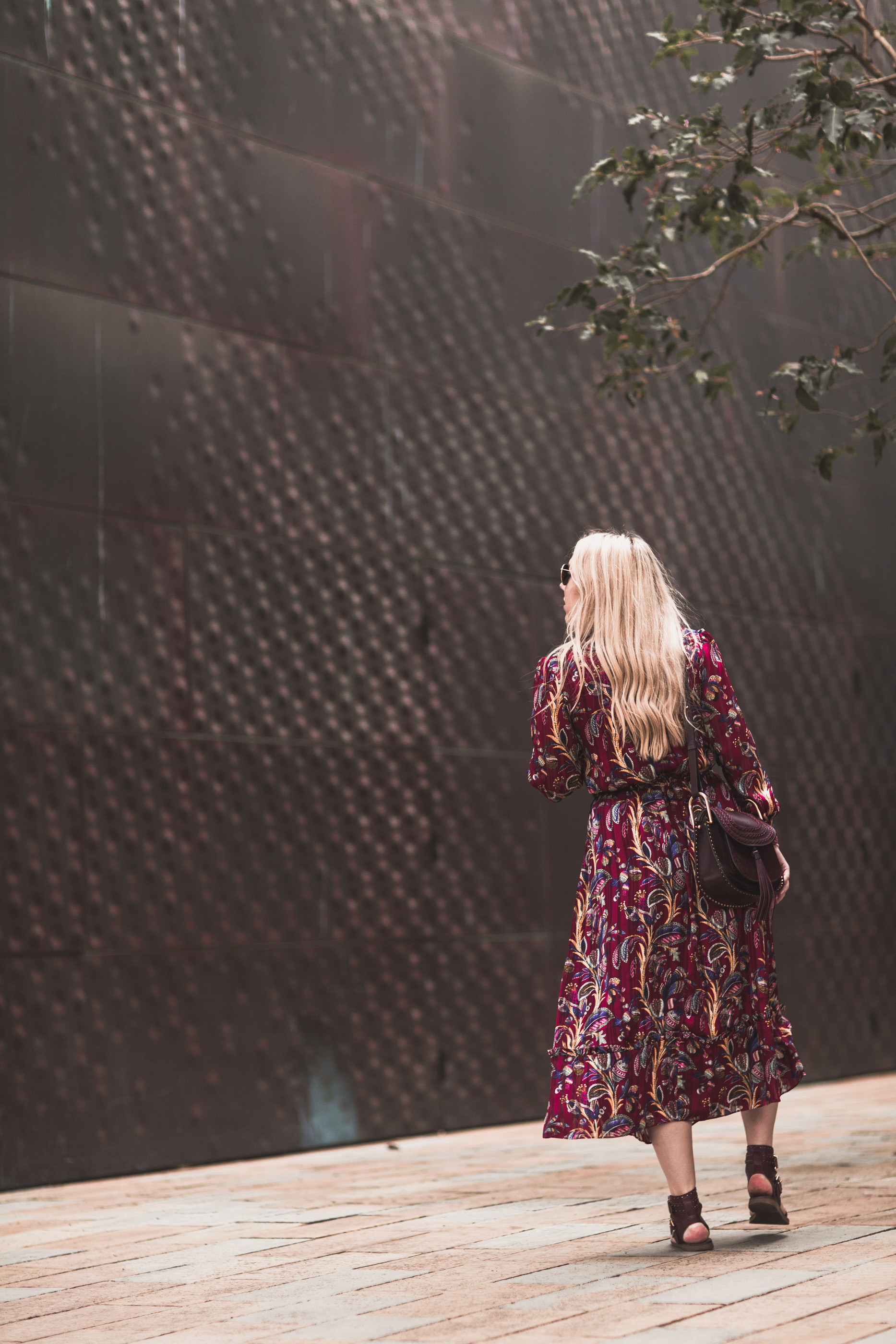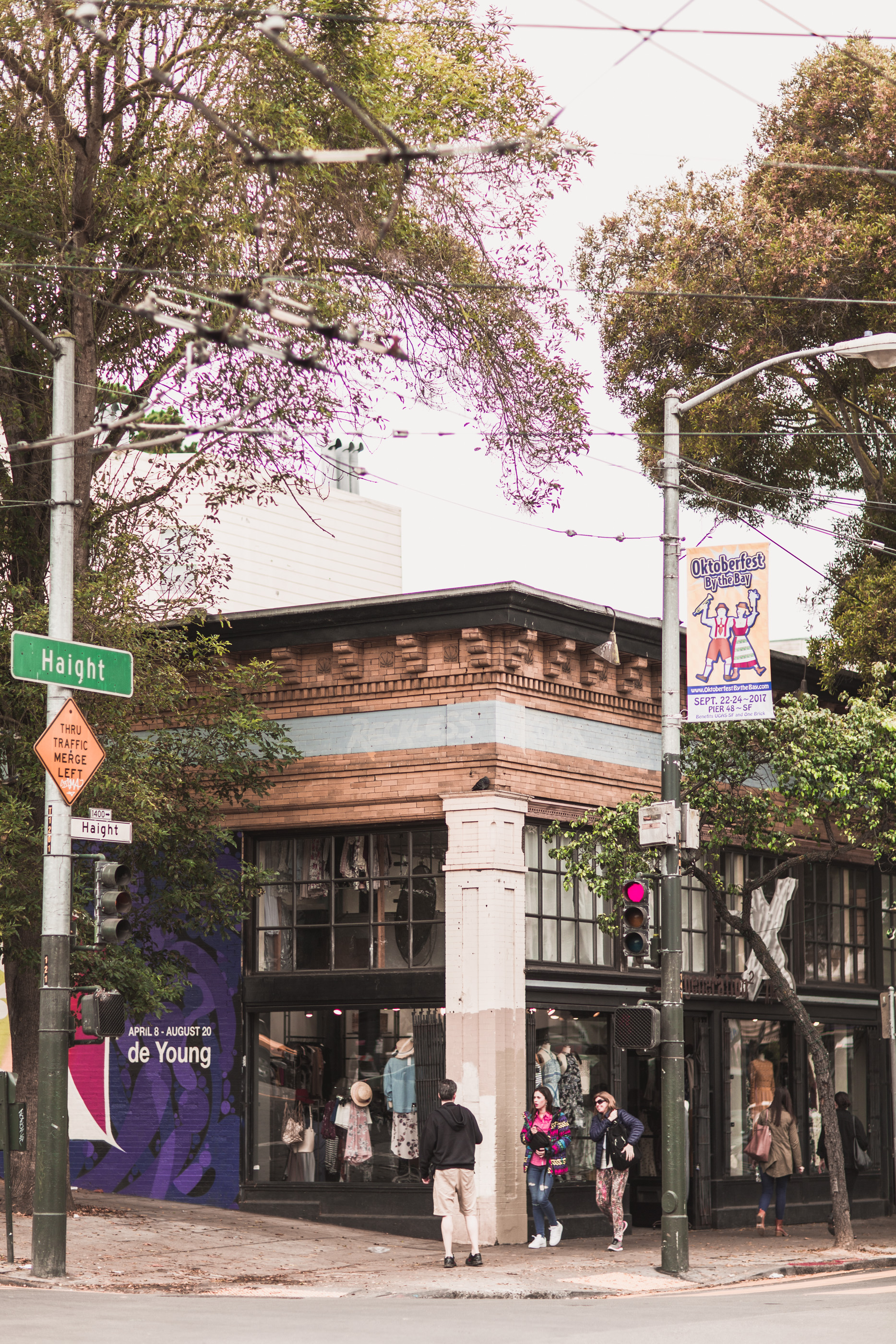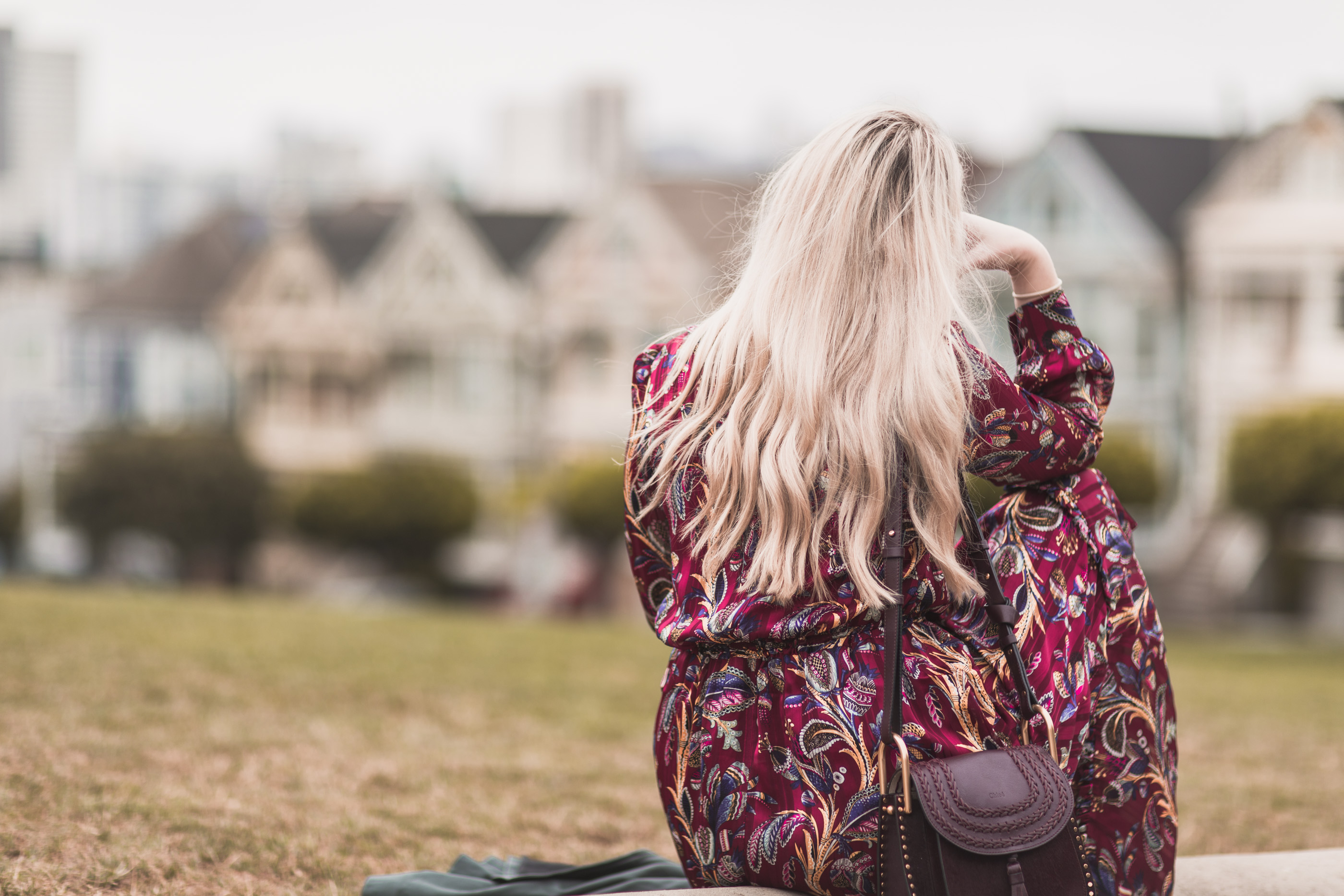 ---
–
HAIGHT ASHBURY & PAINTED LADIES
Day 1: AM – Morning Stroll & Late Brunch
–
We started our trip exploring Haight Ashbury & ticking off the painted ladies. This part of town was one we were recommended by almost every one who'd visited the city, it's an infamous part of town with a lot of history. Despite the hippy vibe, plethora of vintage stores & the infamous row of painted houses, when we visited the area felt quiet & a little lacking in energy so we spent a few hours strolling around Haight Street and Alamo Square before heading to Cole Valley nearby for lunch in highly recommended brunch spot Zazie.
Zazie was a restaurant recommended through friends who live in San Fran and was definitely worth a visit, if only to discover the warm, local feel of Cole Valley!
If you're looking for dinner in and around the Haight area, Nopa on Divisadero St (just off Alamo Square) is well worth a visit. We didn't make it on this trip, but it was on the bucket list.
---
---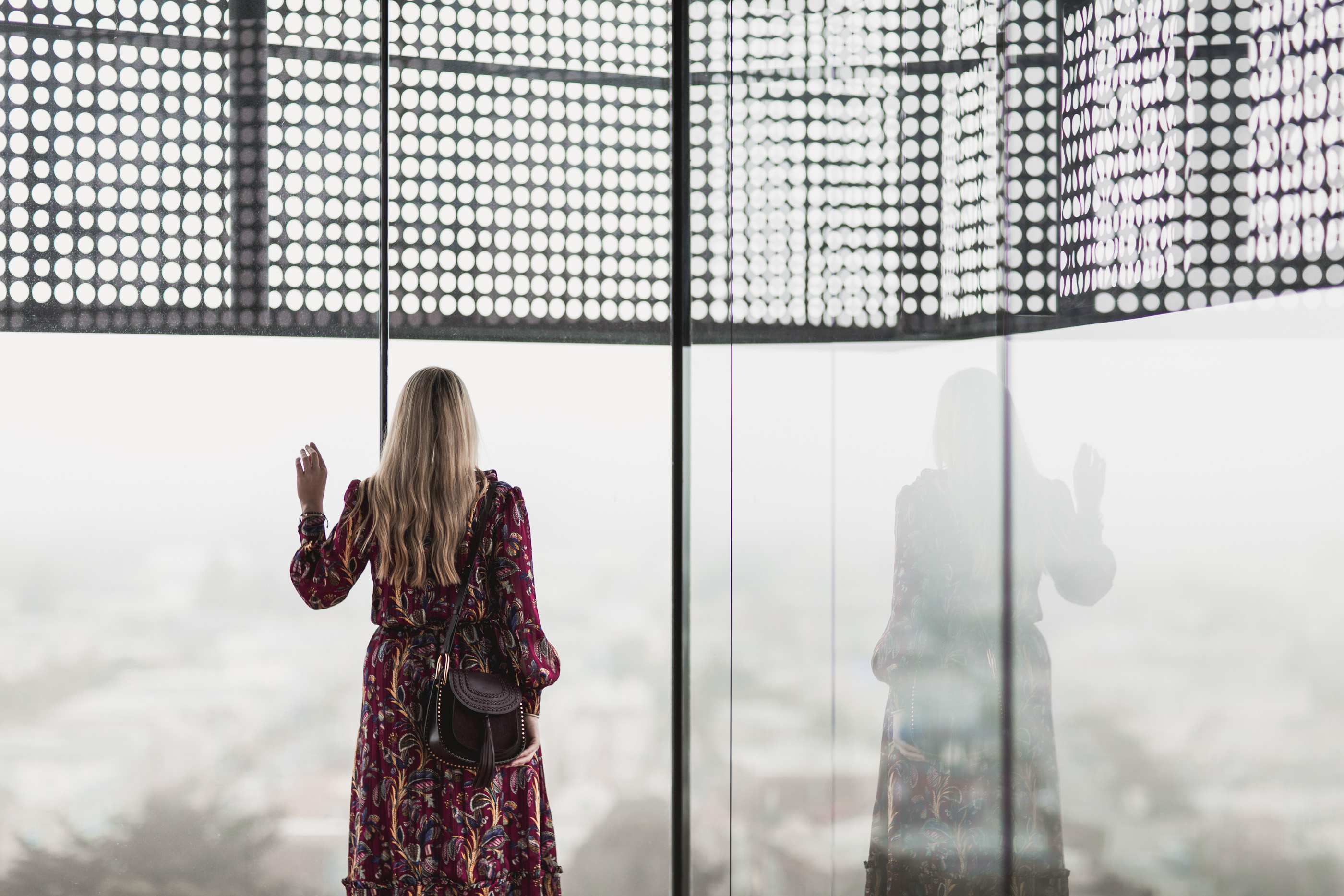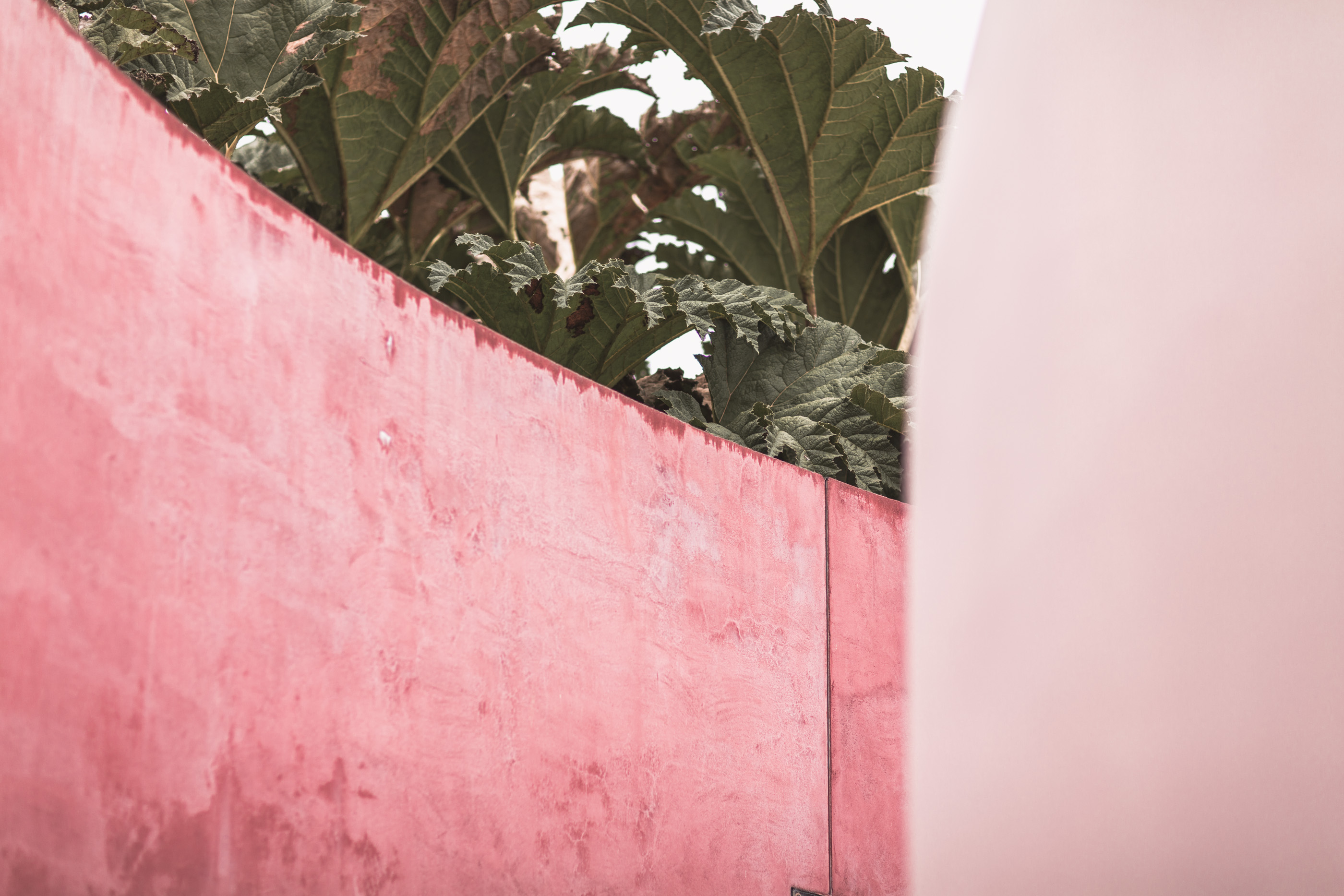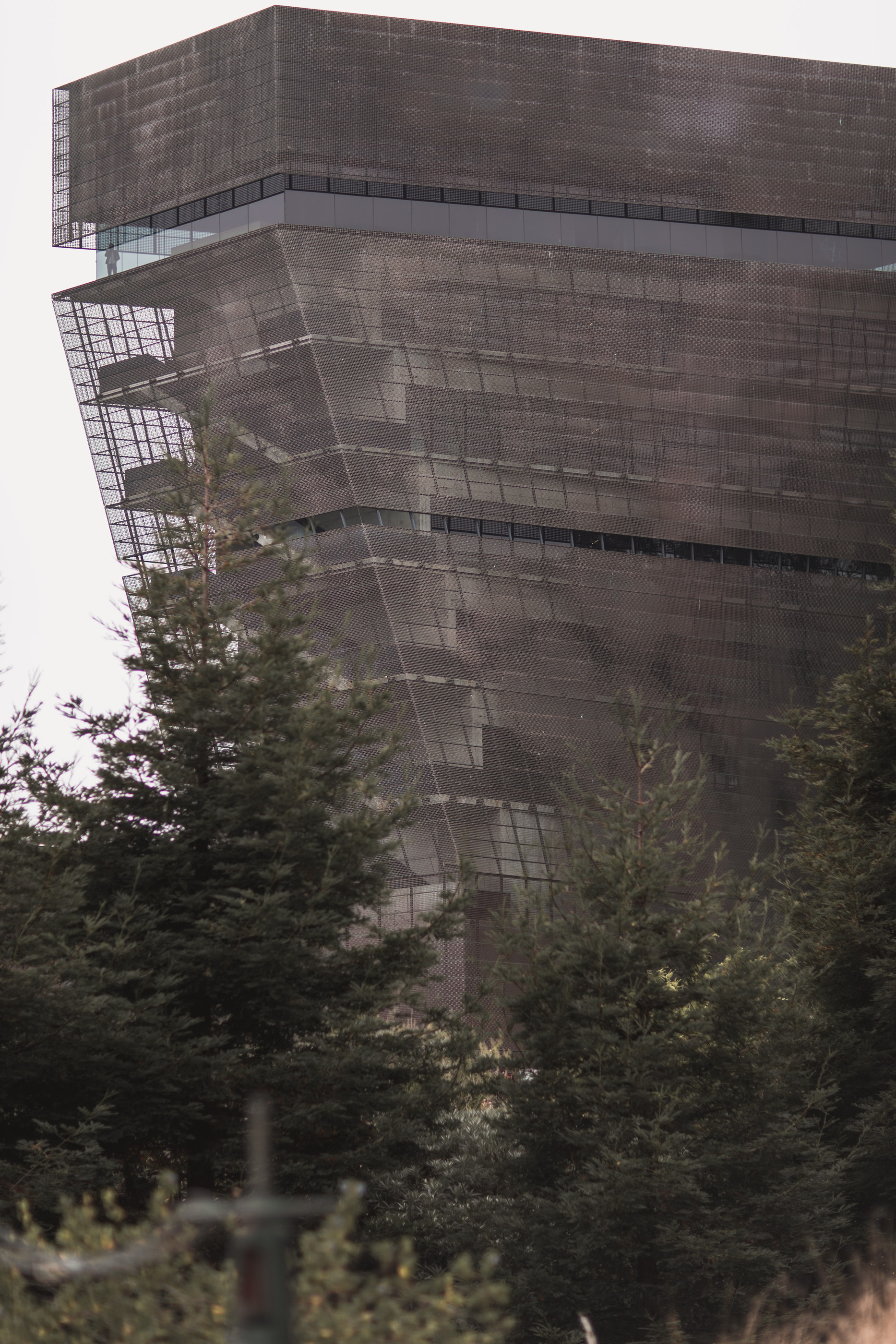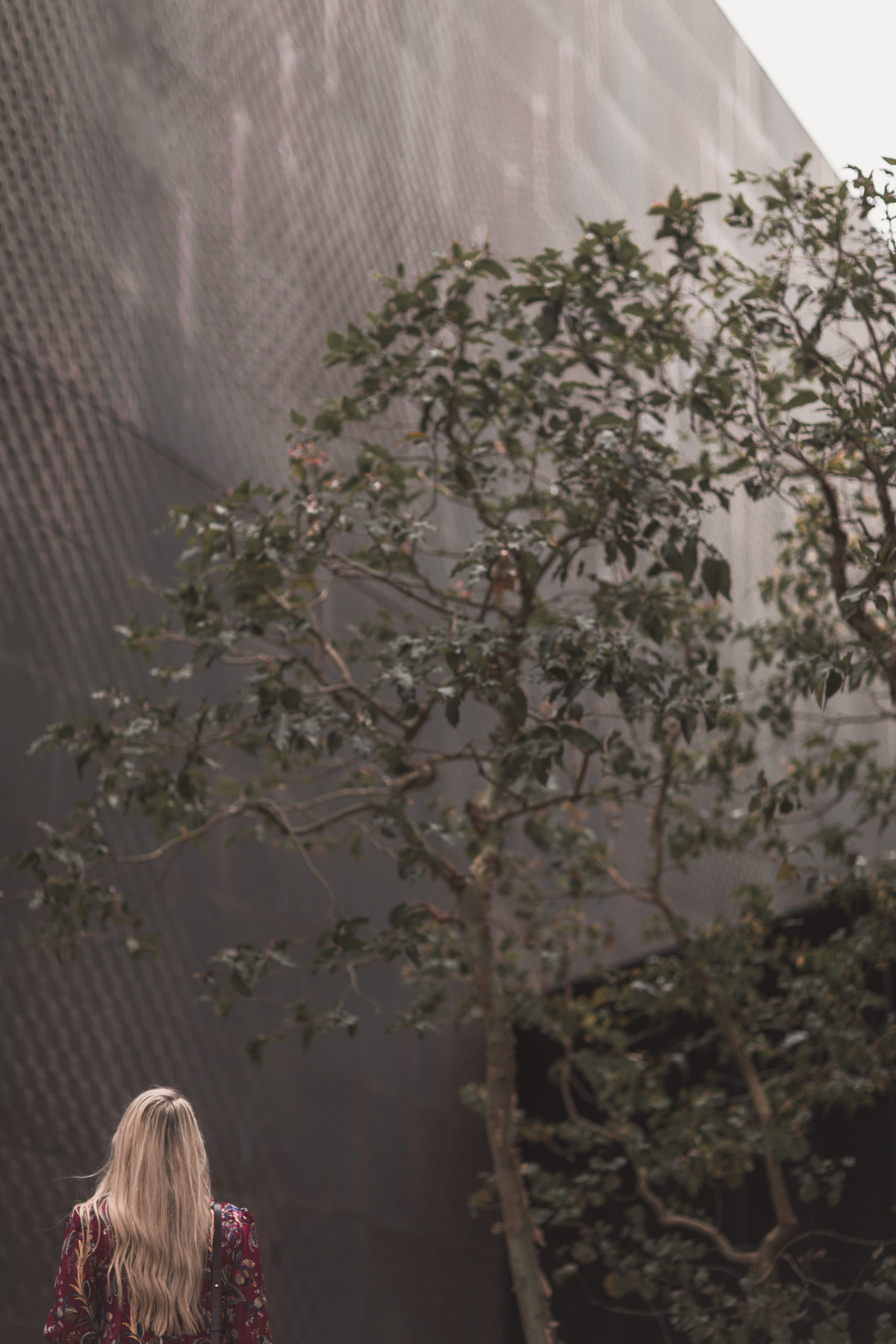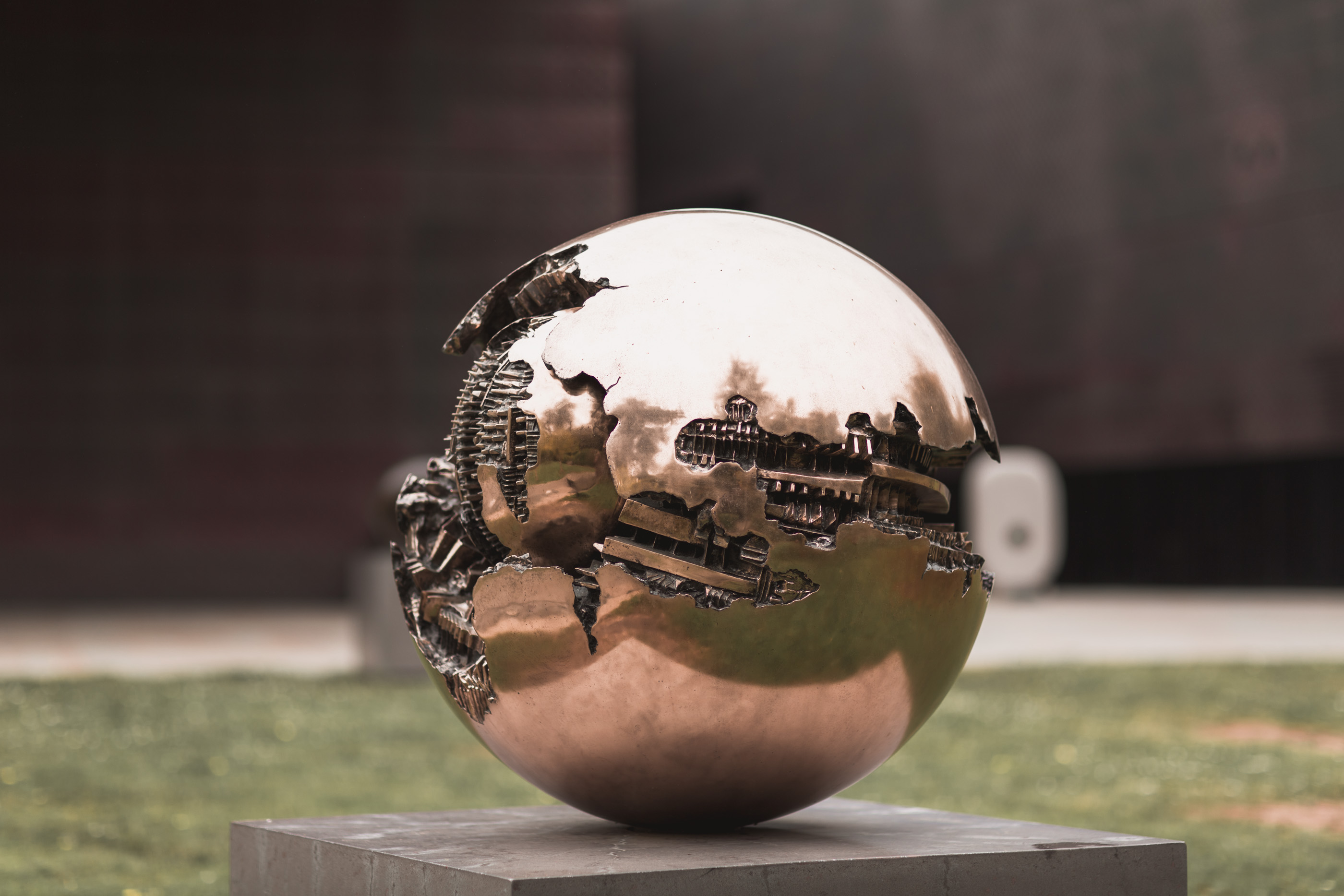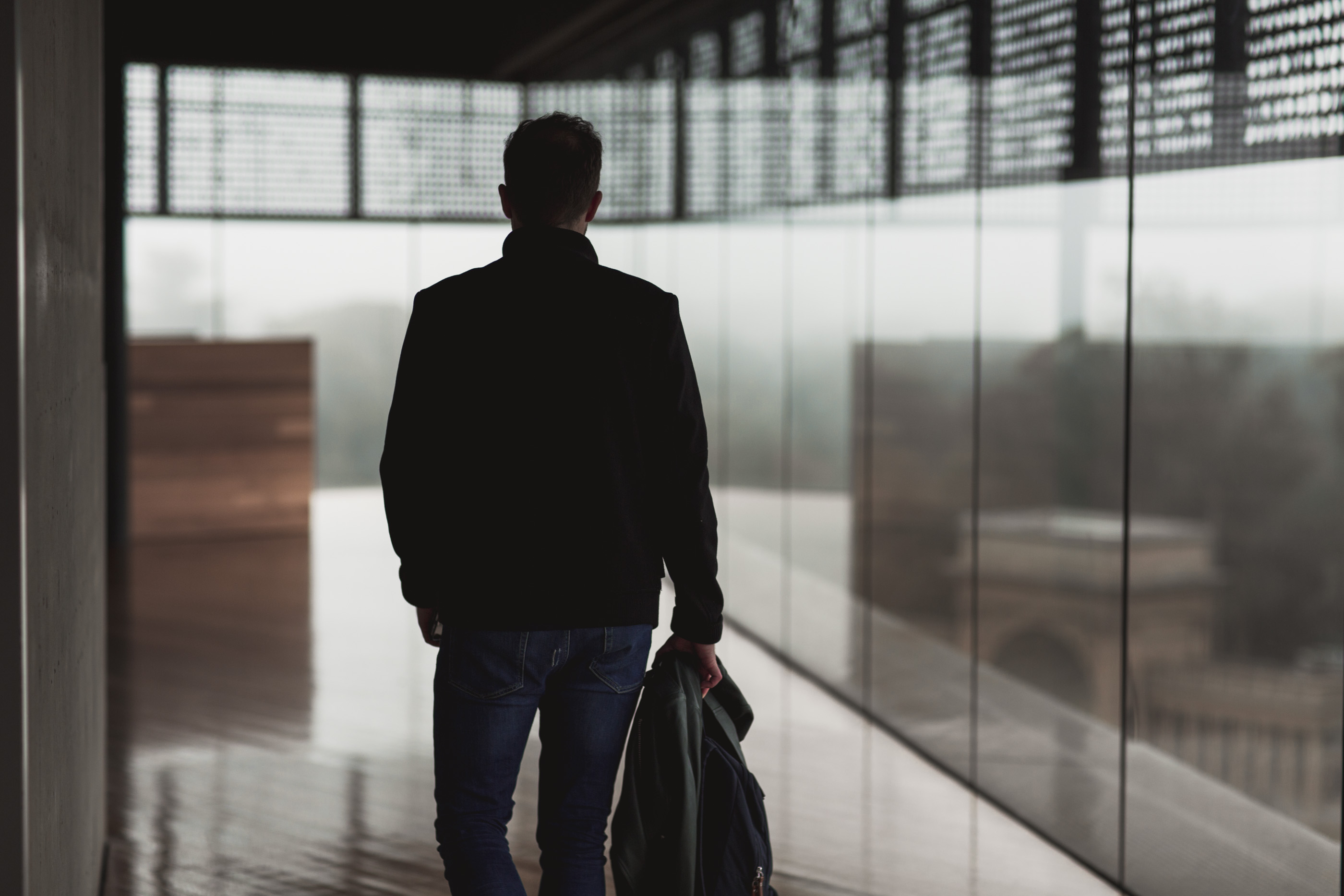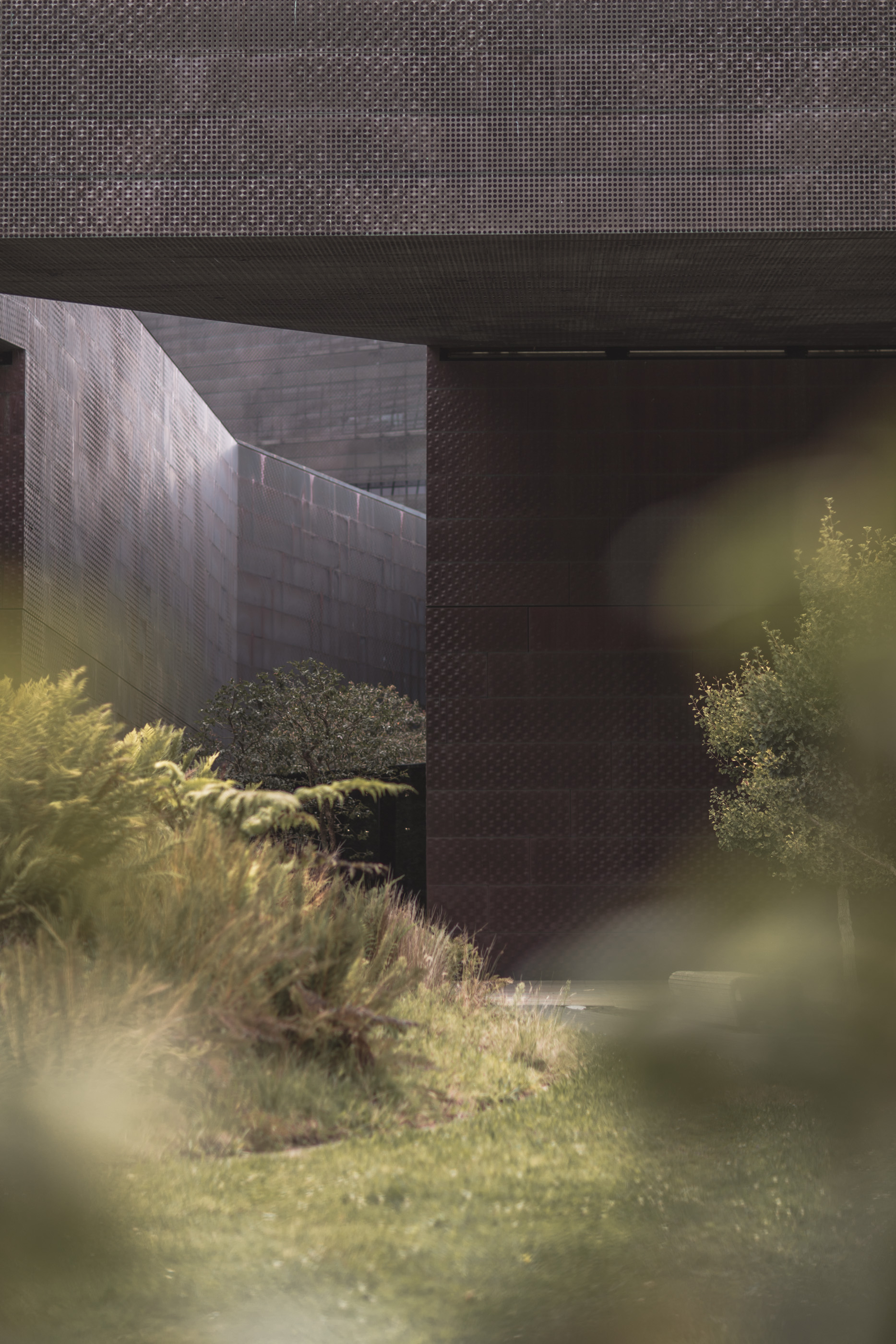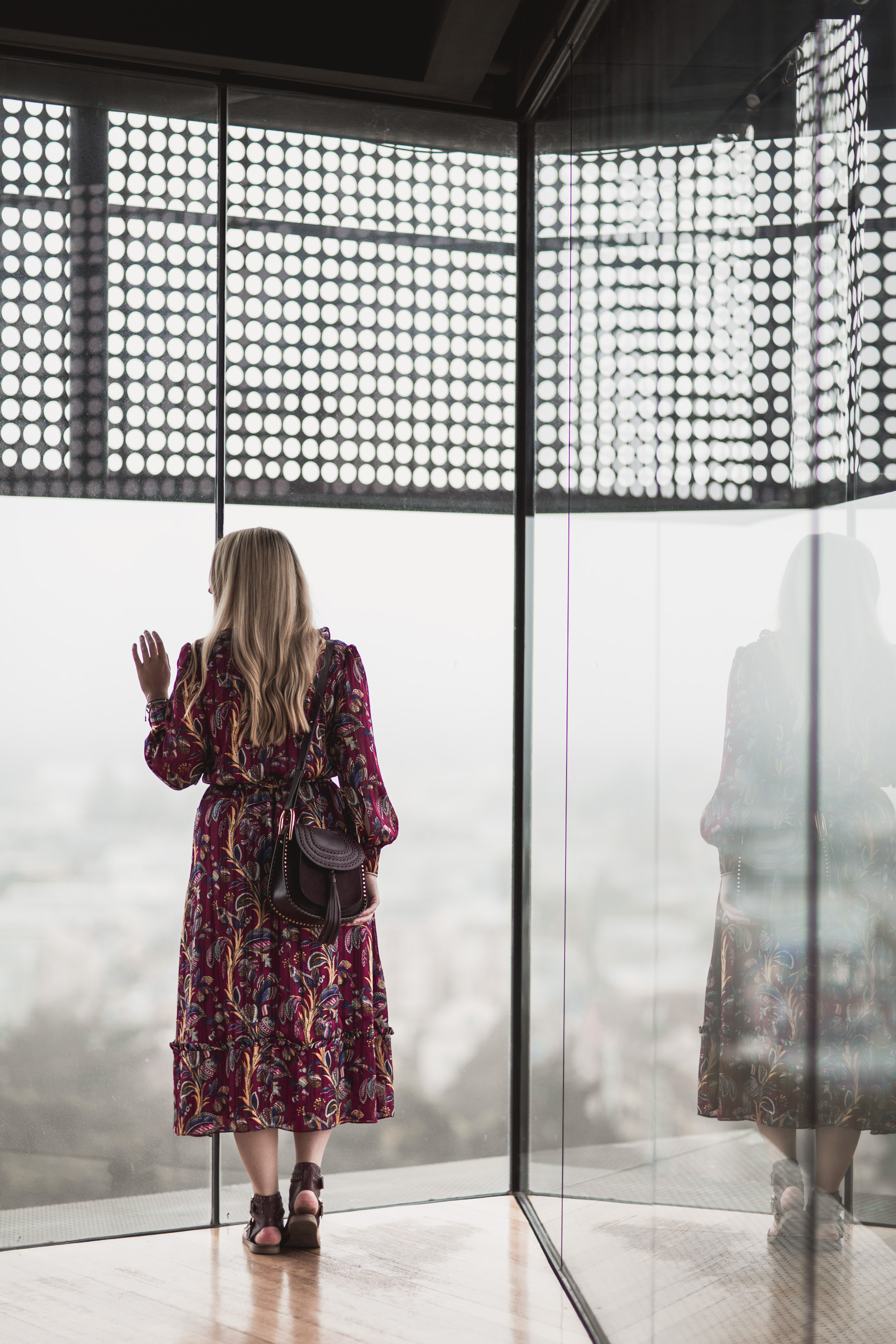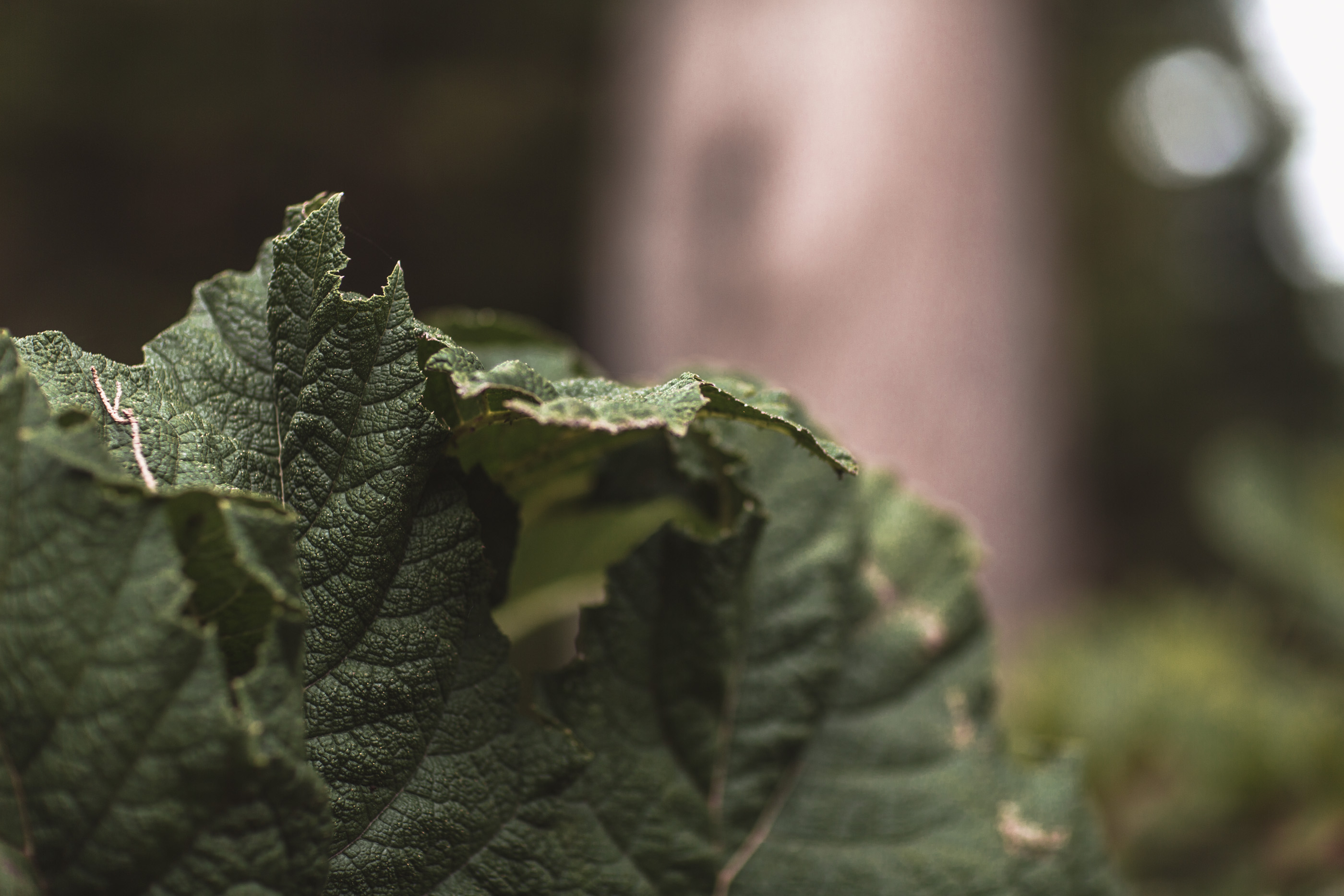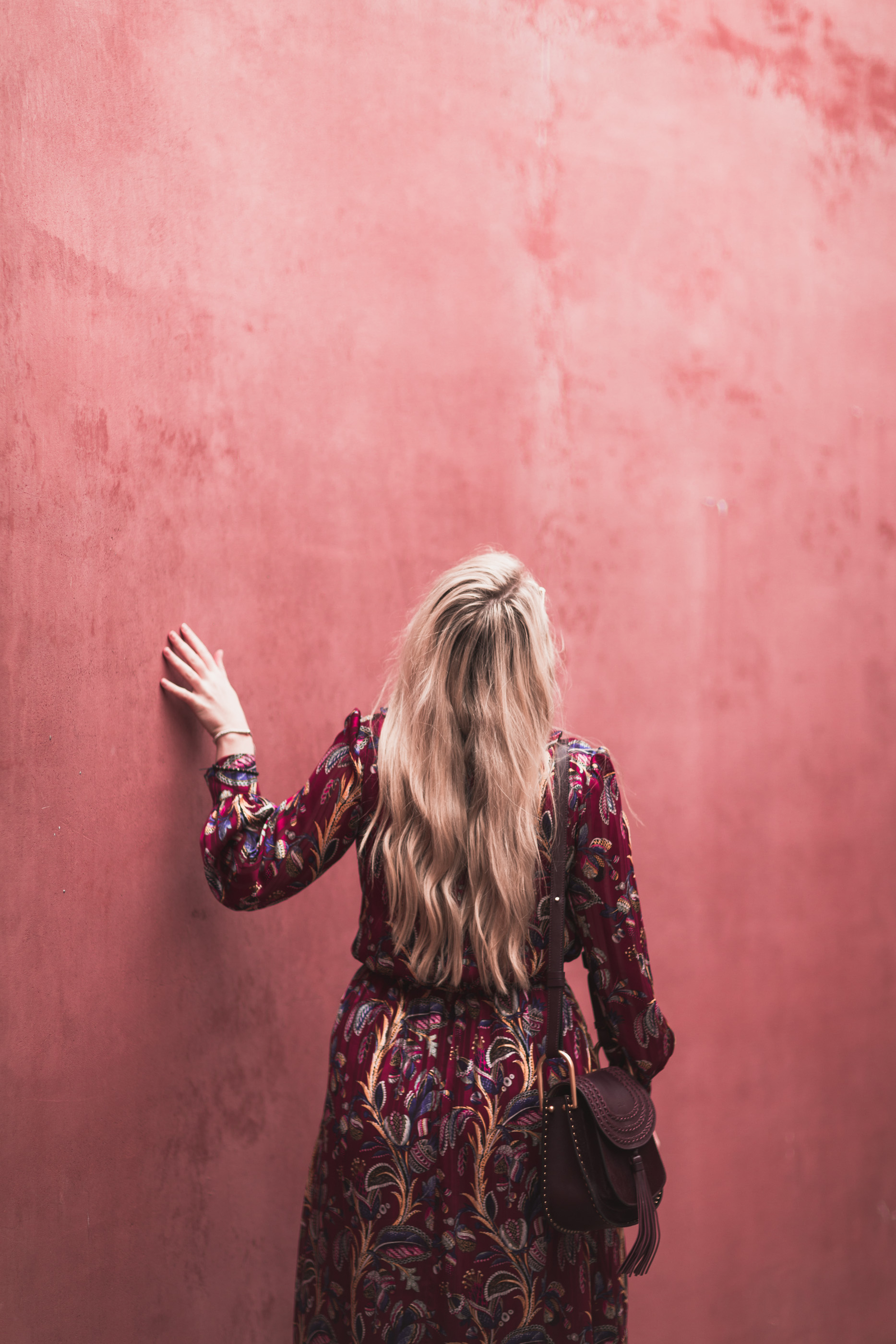 ---
–
GOLDEN GATE PARK & DE YOUNG
Day 1: AM – Mid Morning Museum Musings
–
The perfect end to a walk around Haight Ashubry is a stroll through Golden Gate Park, before long you'll stumble across some rather innovative structural buildings within the grounds. De Young Museum & The Academy of sciences are certainly worth a visit, even if it's just to head to the top floor viewing platform in De Young museum to get magnificent views over the city. As we rode to the top floor the city was filling over with fog making it quite a special view from the top.
---
---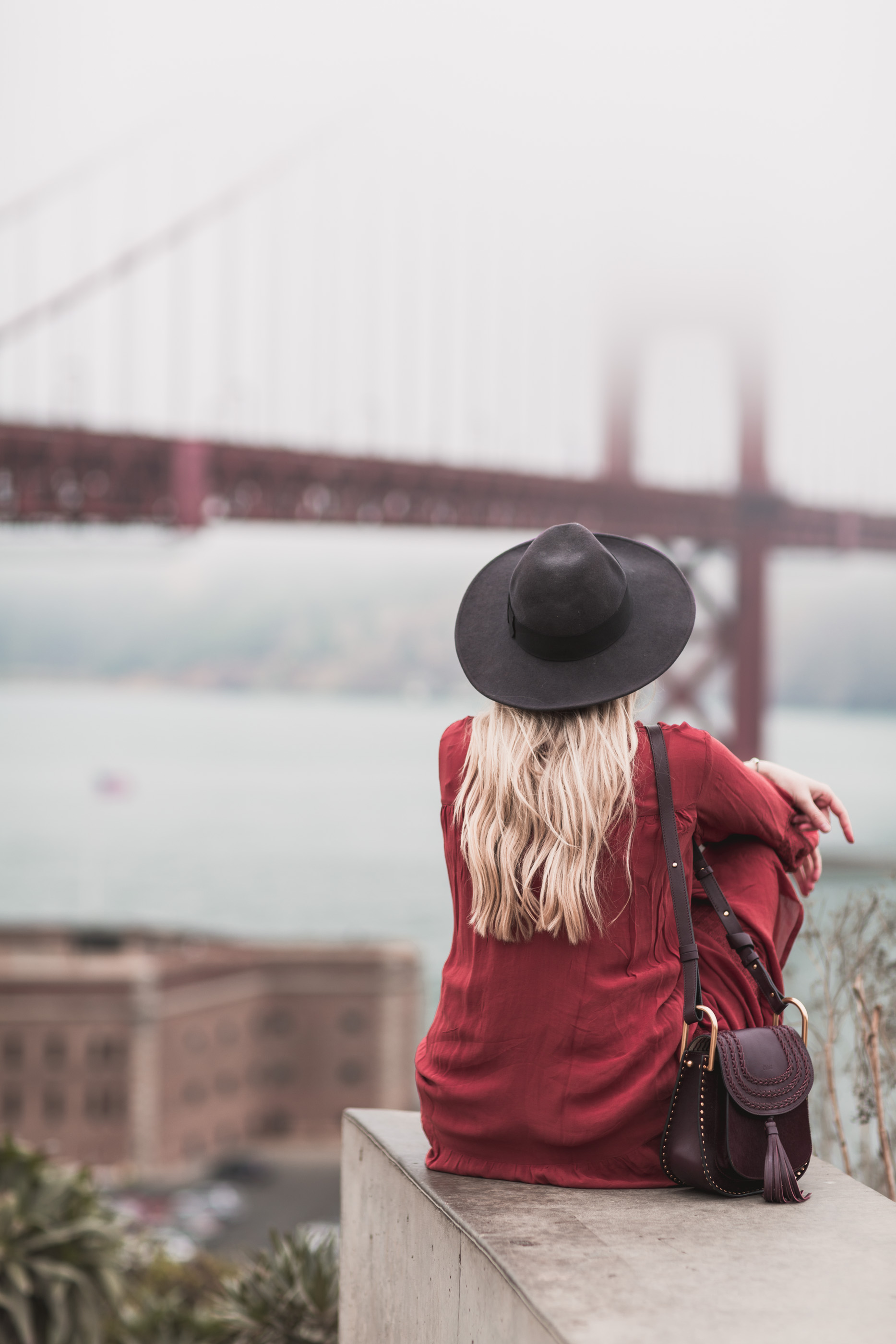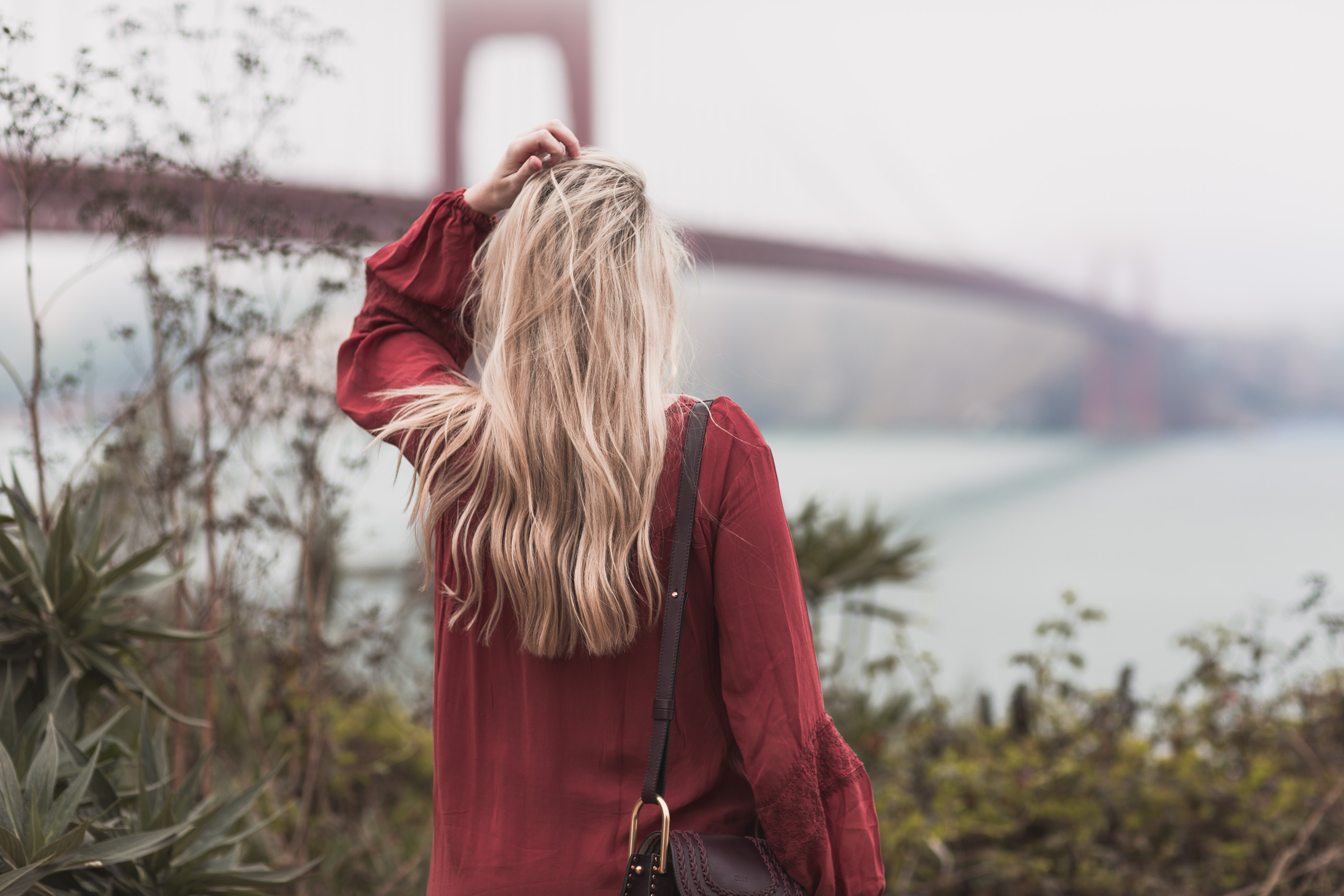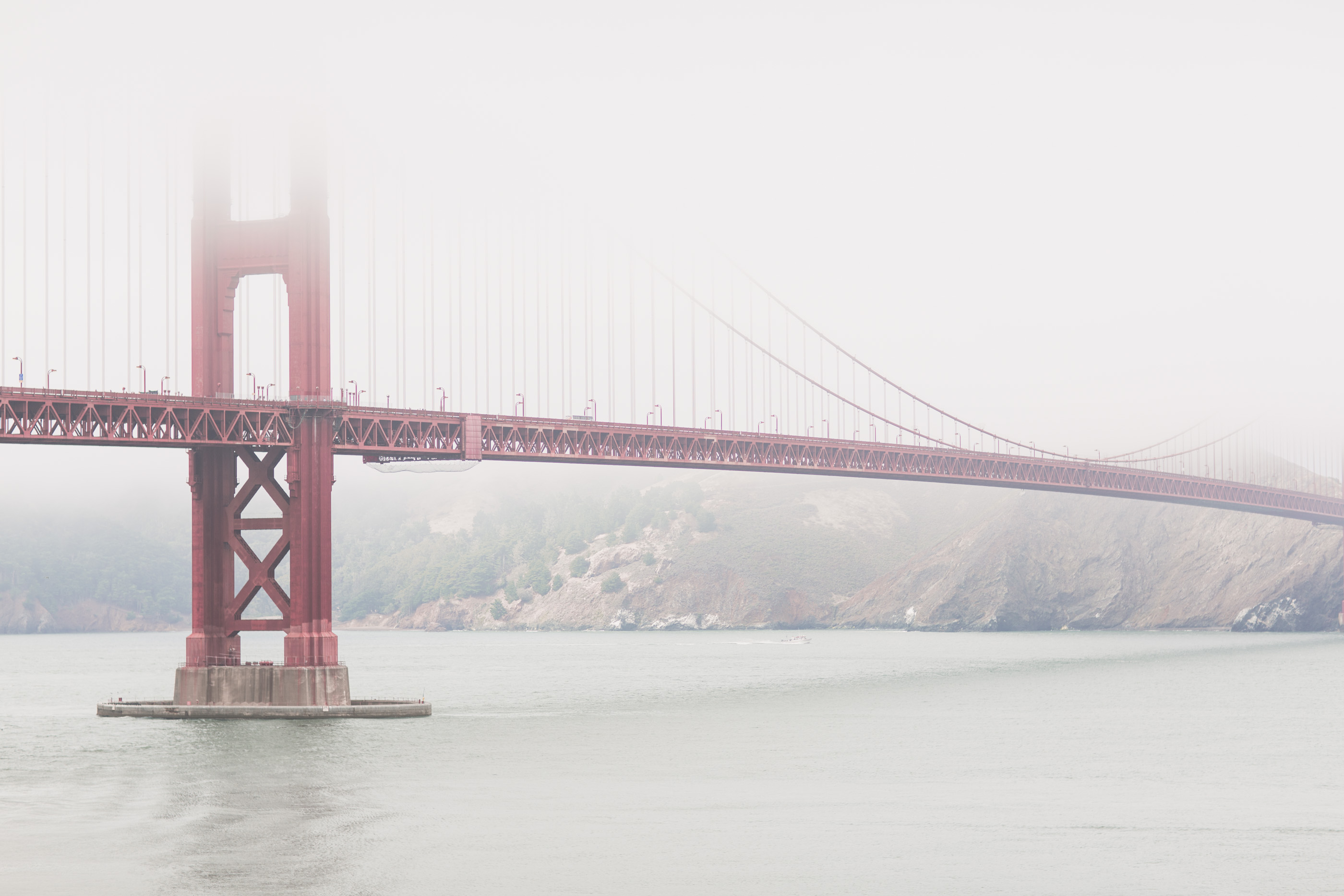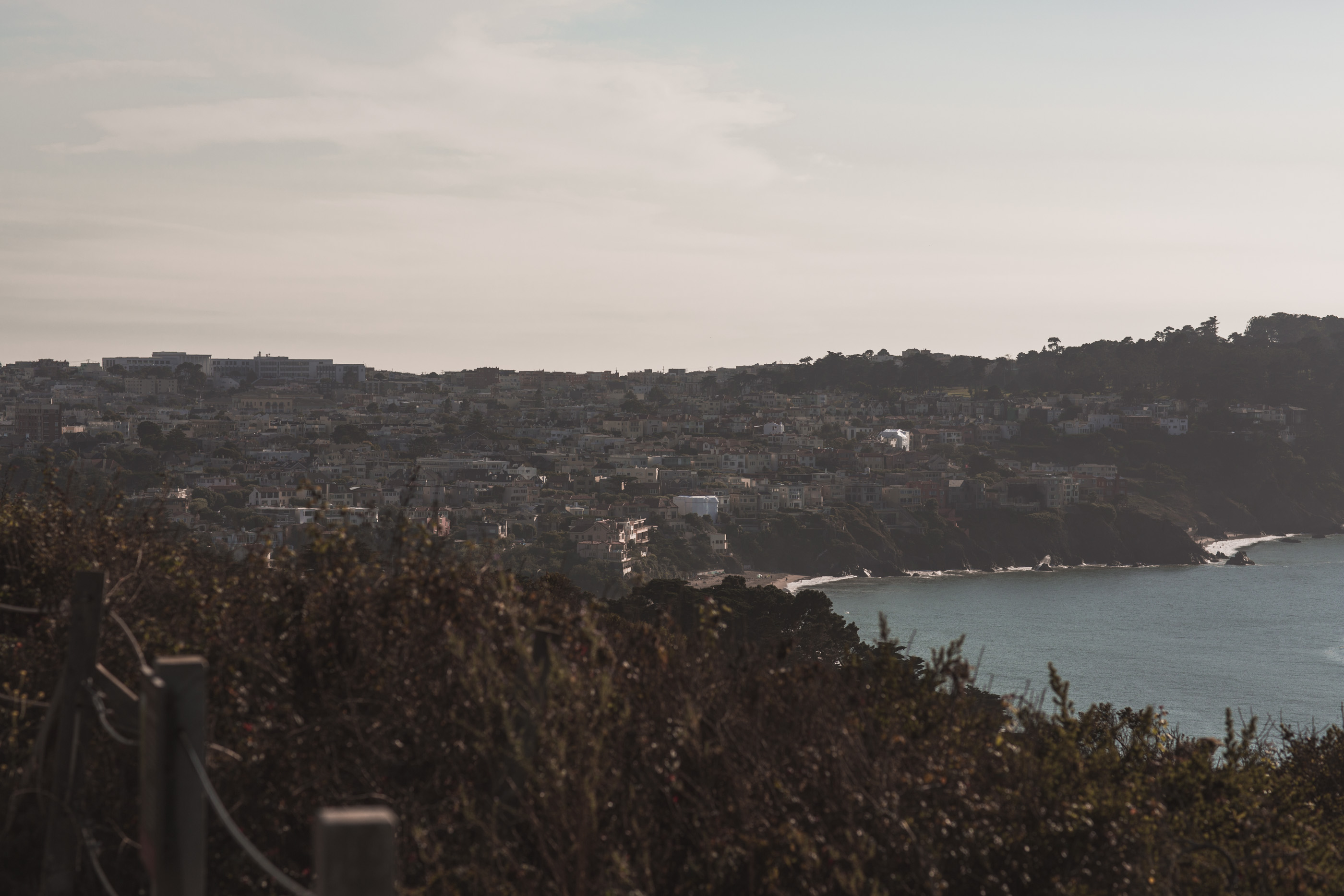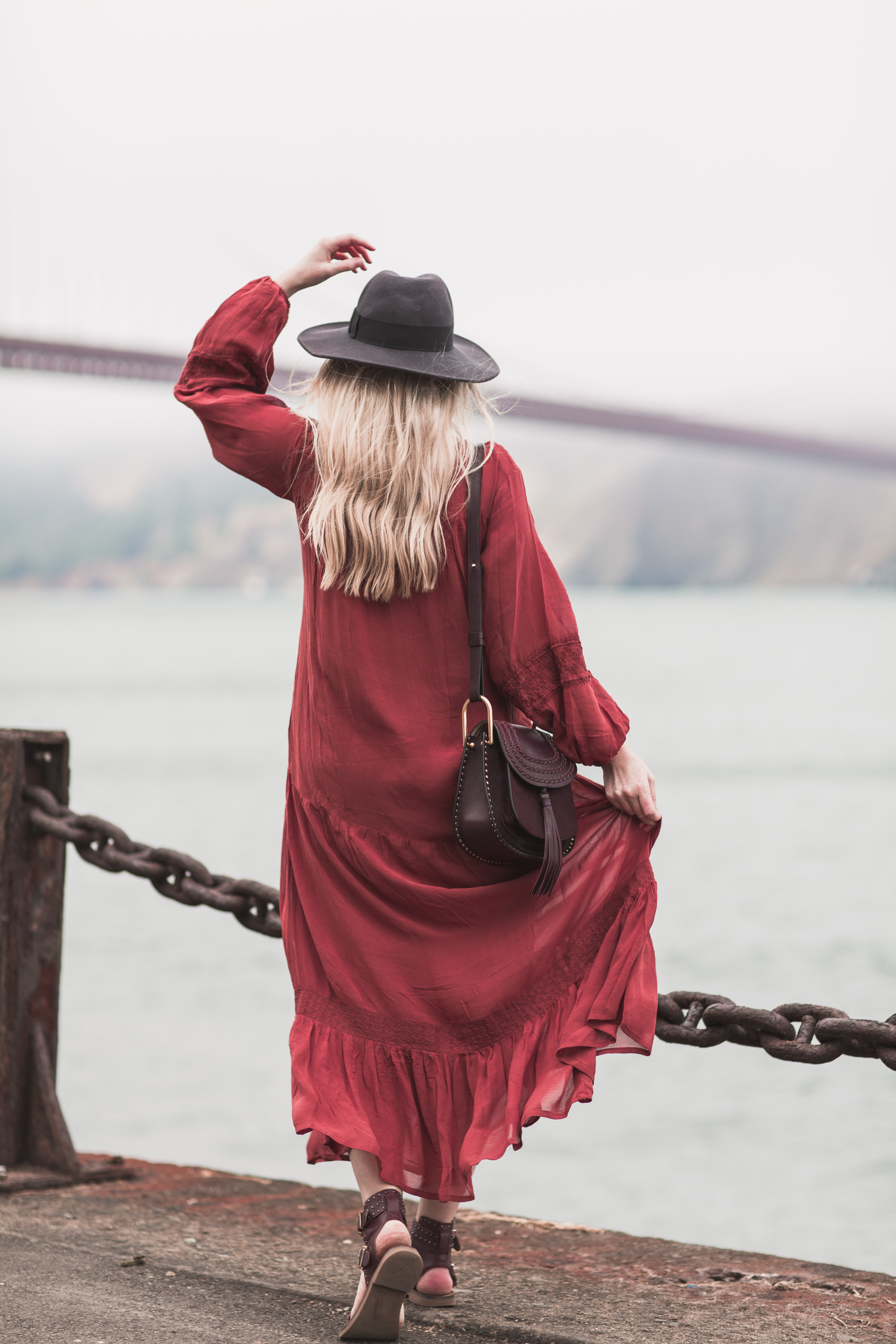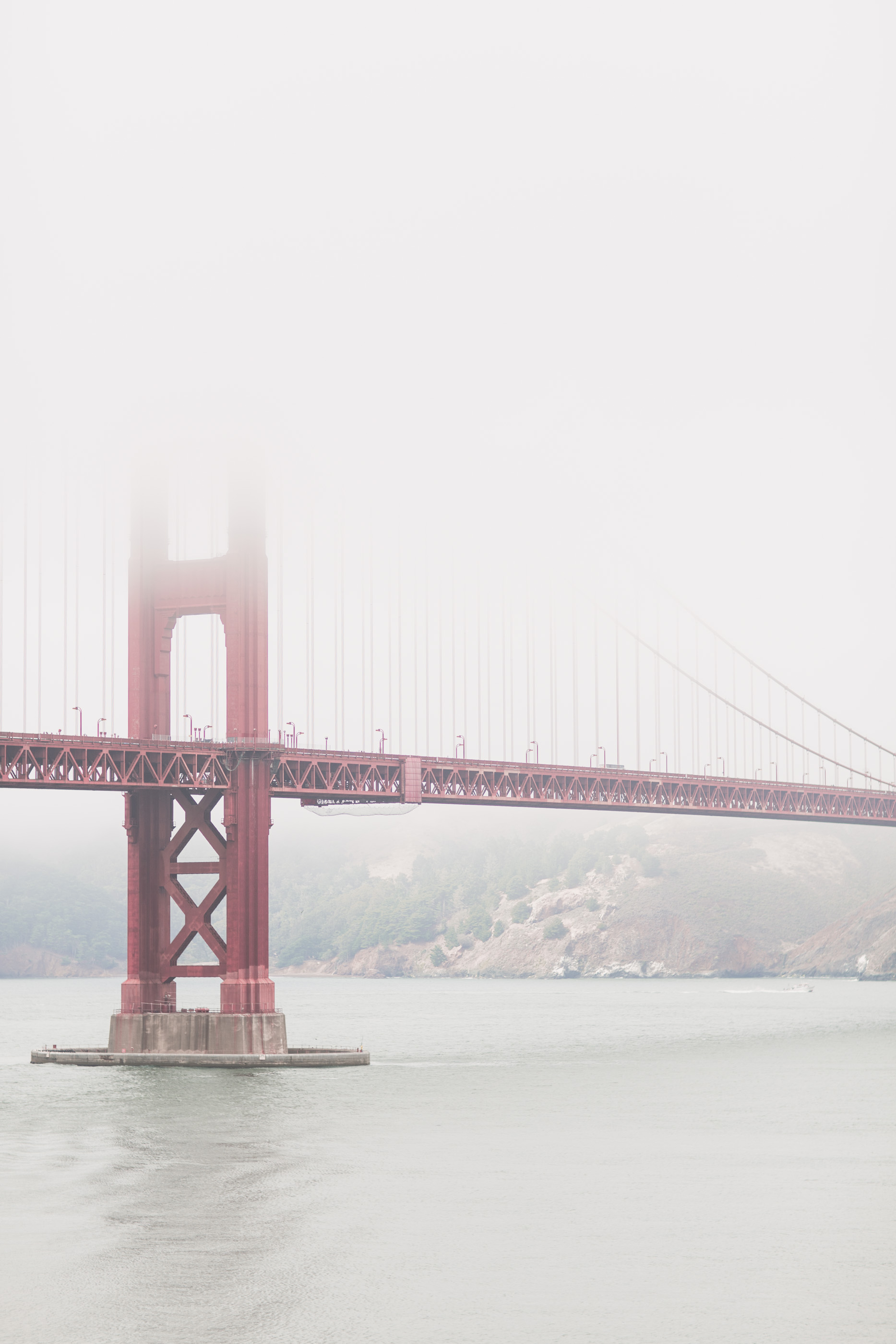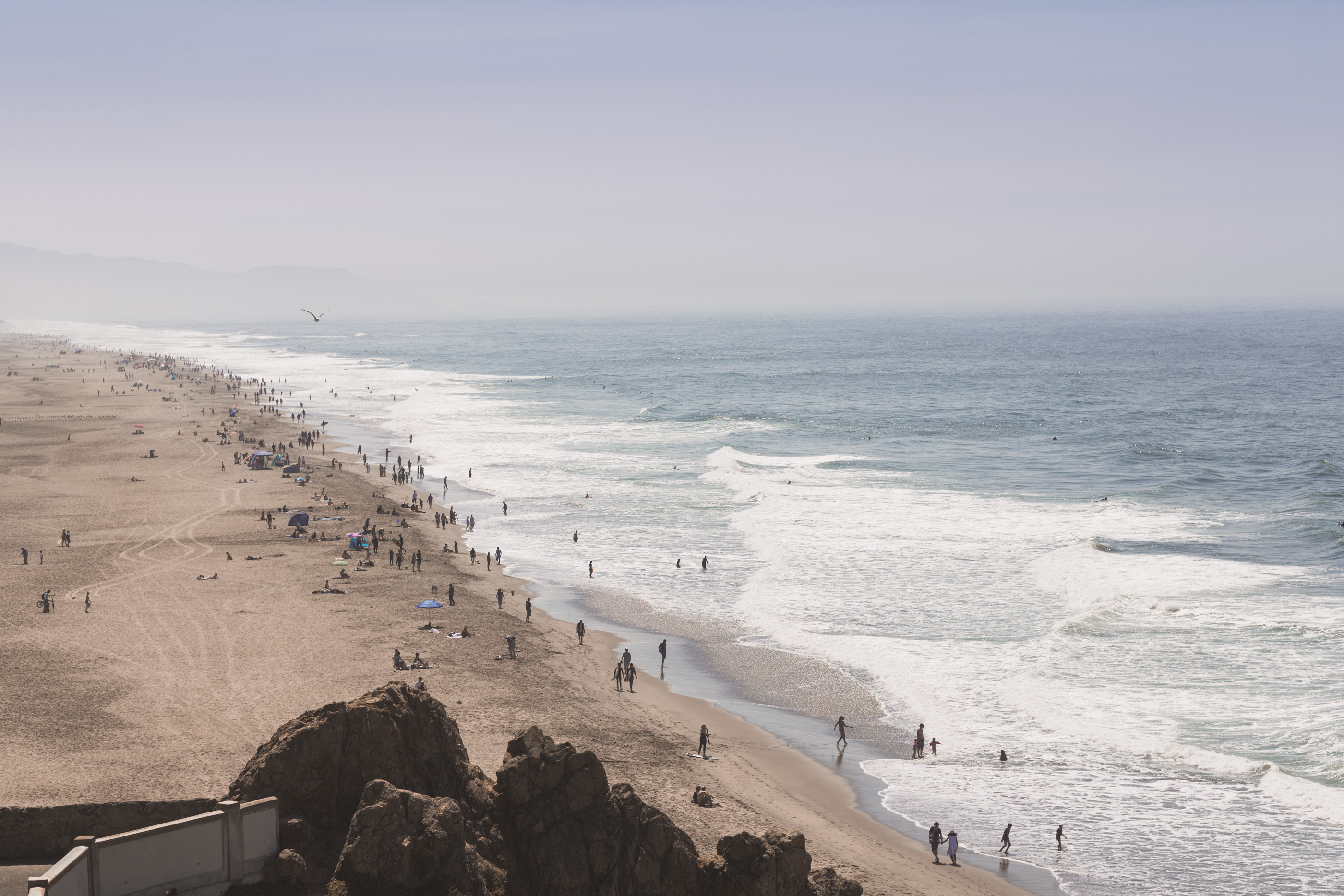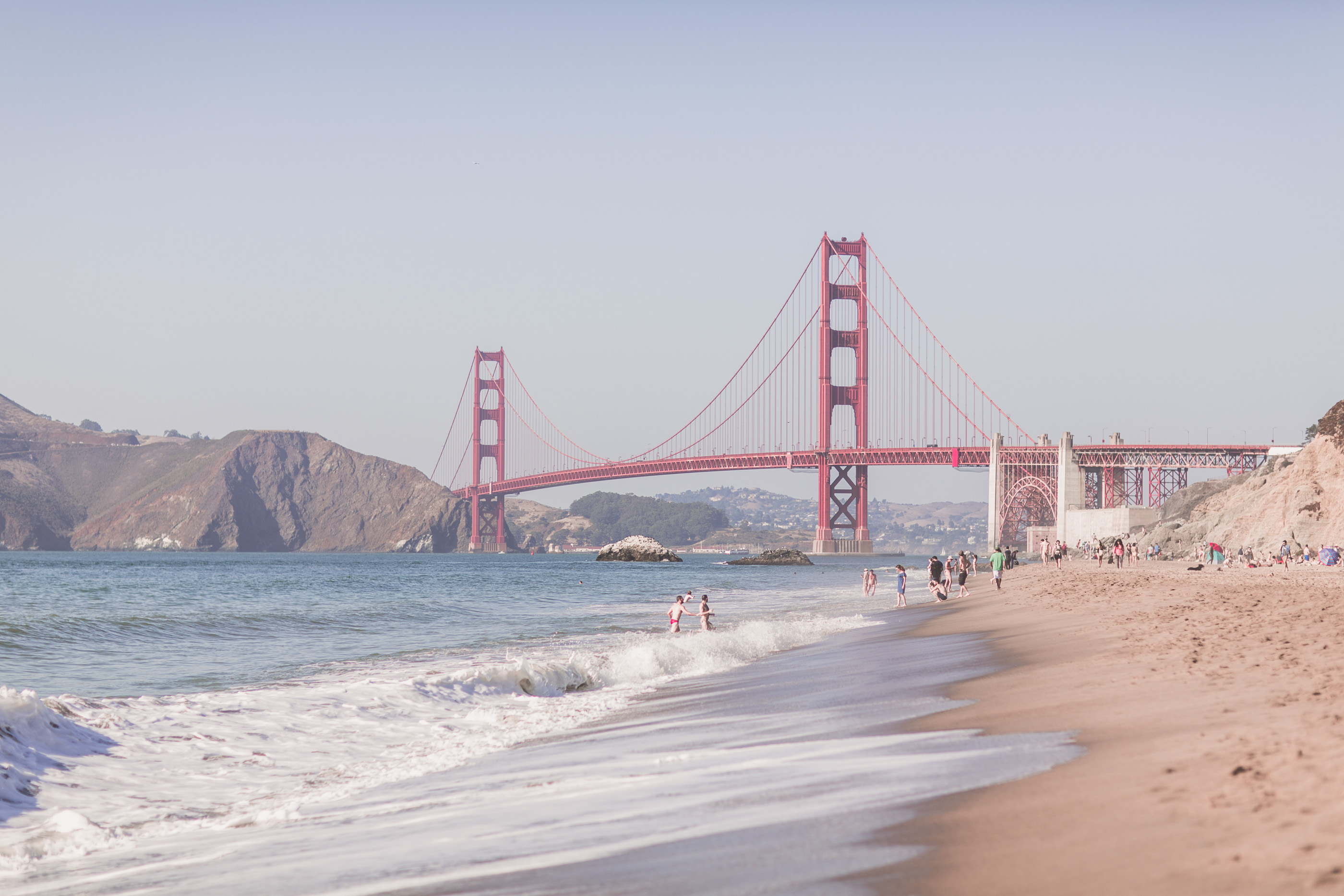 ---
–
GOLDEN GATE BRIDGE & LANDS END TRAIL
Day 1: PM – Afternoon Sight Seeing & Day 3: AM/PM – A Day Spent Hiking
–
No trip to San Fran is complete without a visit to Golden Gate Bridge, as with most spots in the city it's a cab journey or bike ride from most places. We visited the bridge twice, firstly to the east side of the bridge walking down Marine Drive to Torpedo Wharf which not only has great views of the bridge but also great views of the city behind you. The viewing spot is the main tourist point, but still worth going for a few pictures.
Our second trip was far more exciting and something i've shared more on in this post, but this time we hiked from Lands End up to Golden Gate bridge along the beautiful coast line and beaches that line the west coast of San Fran. If anything the view was even more spectacular taking the scenic route. I've shared a whole post on this trail here if you want more inspo.
As you can see from the pictures the bridge is often covered in fog which if anything is a spectacle in itself & a sight still worth embracing!
---
---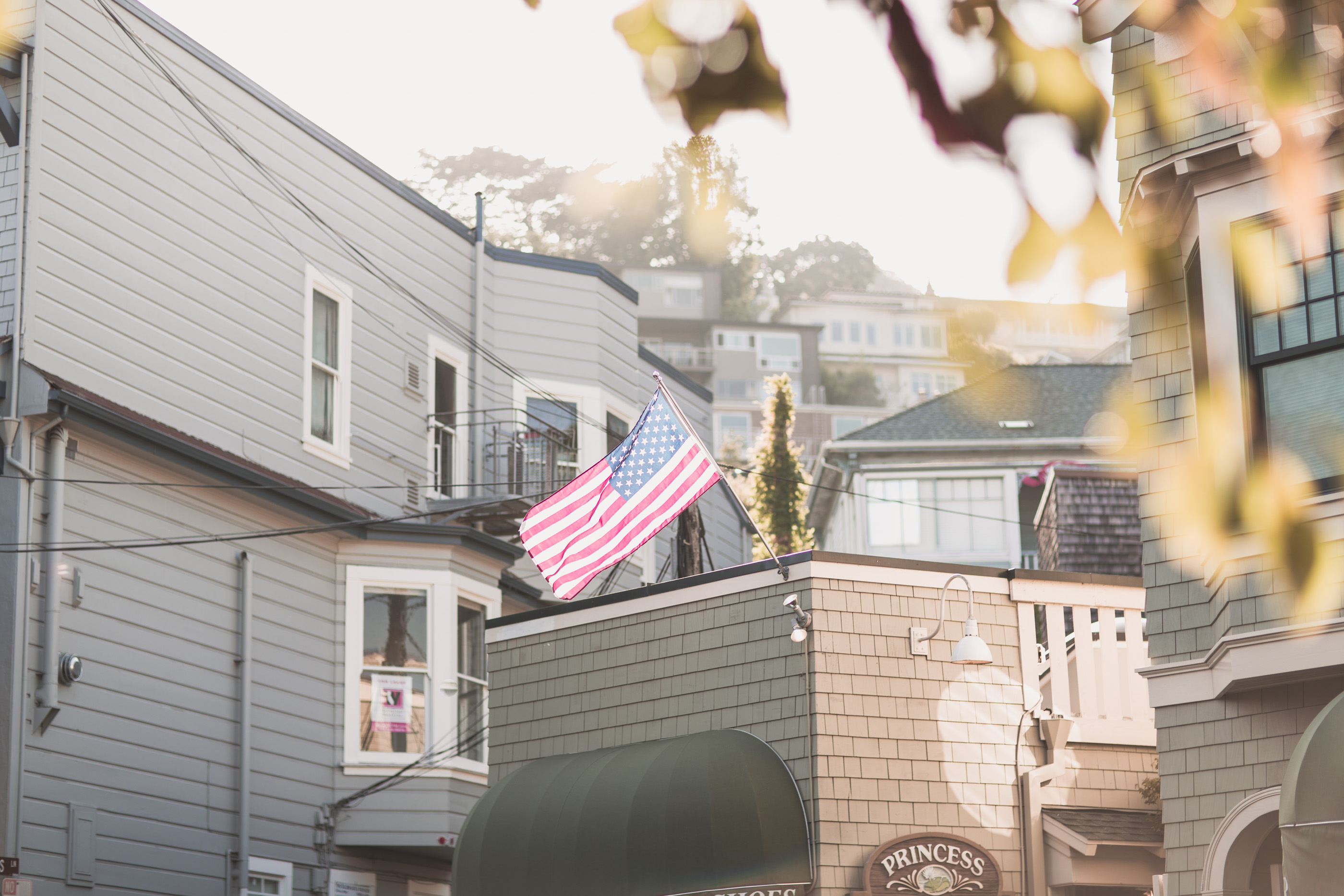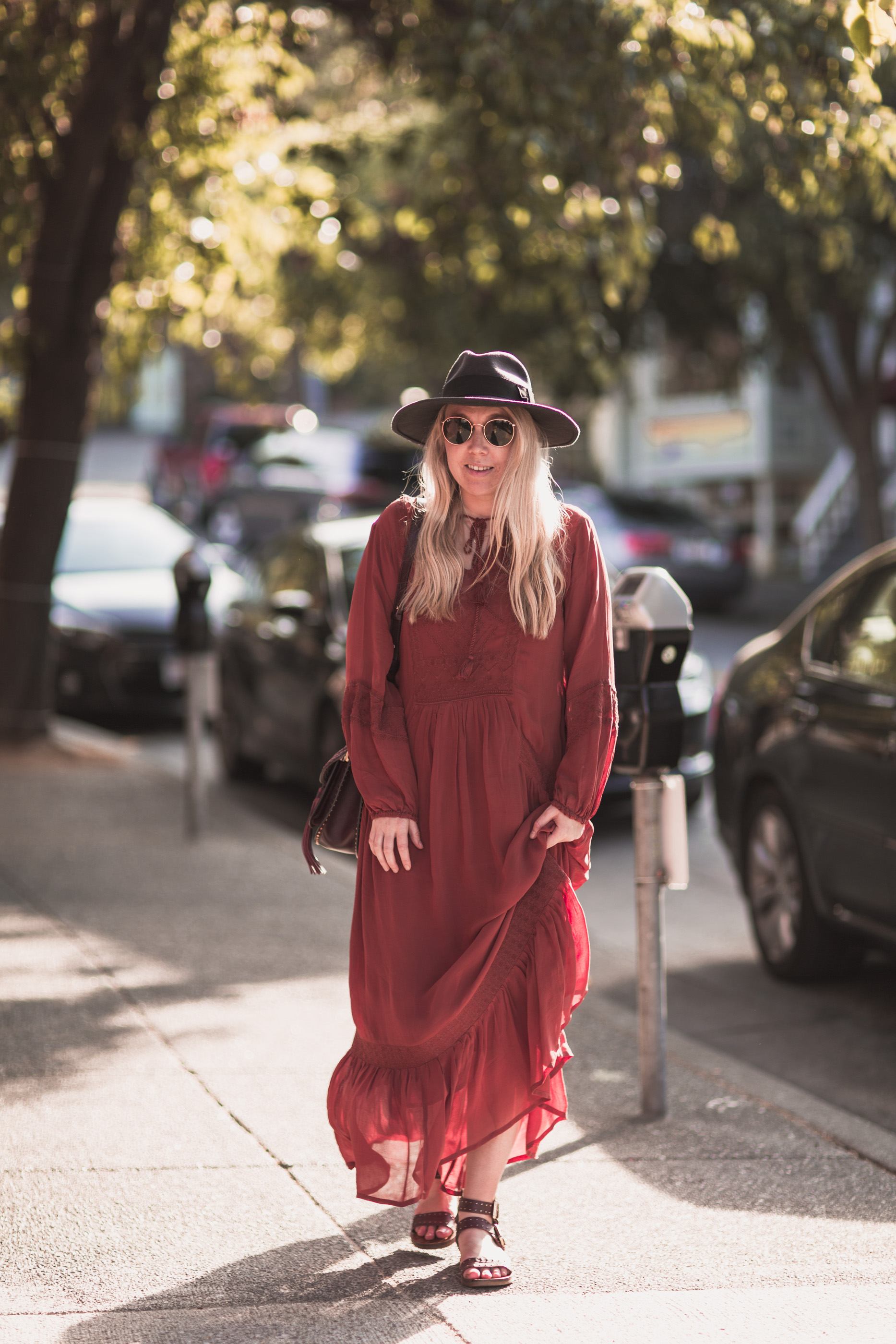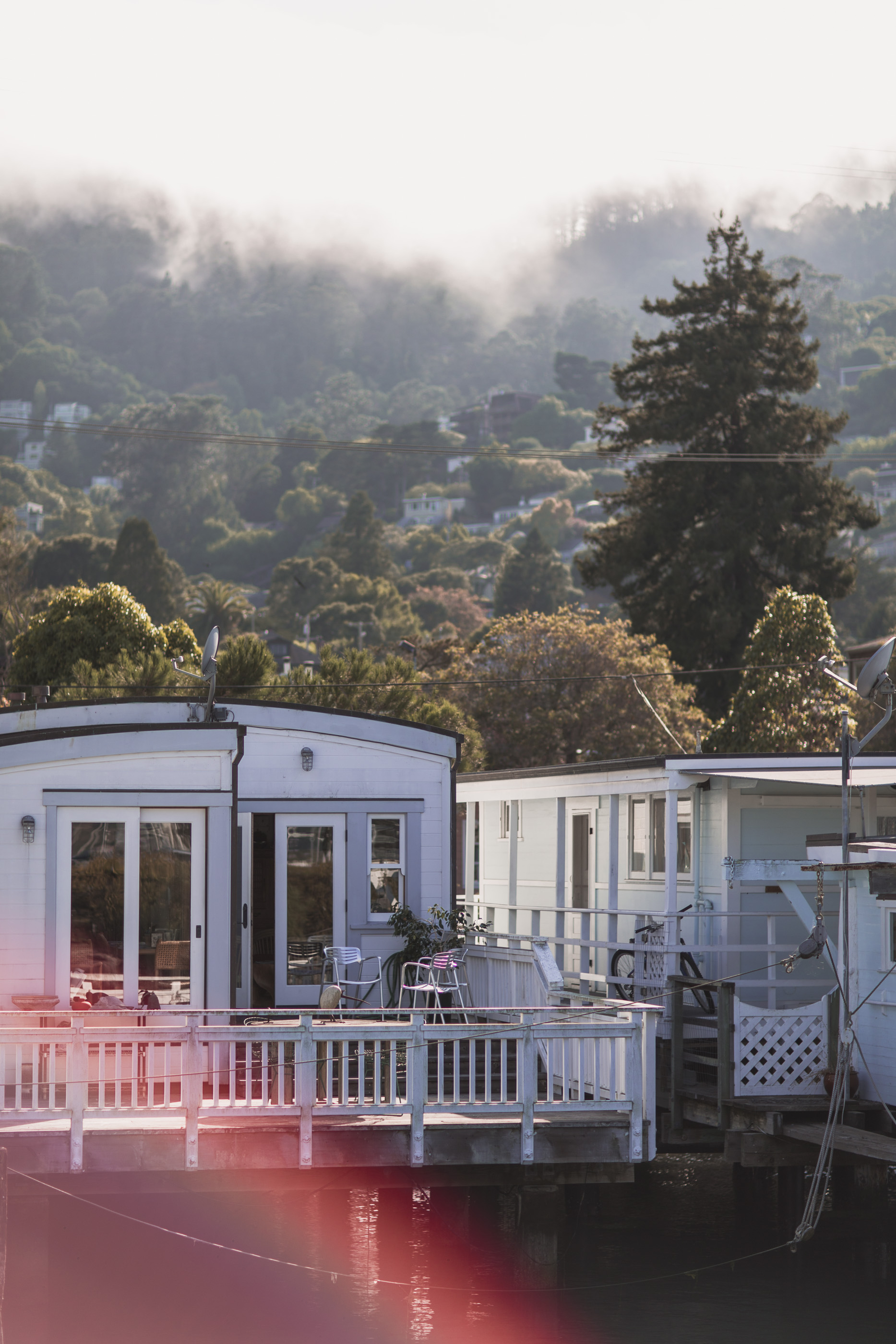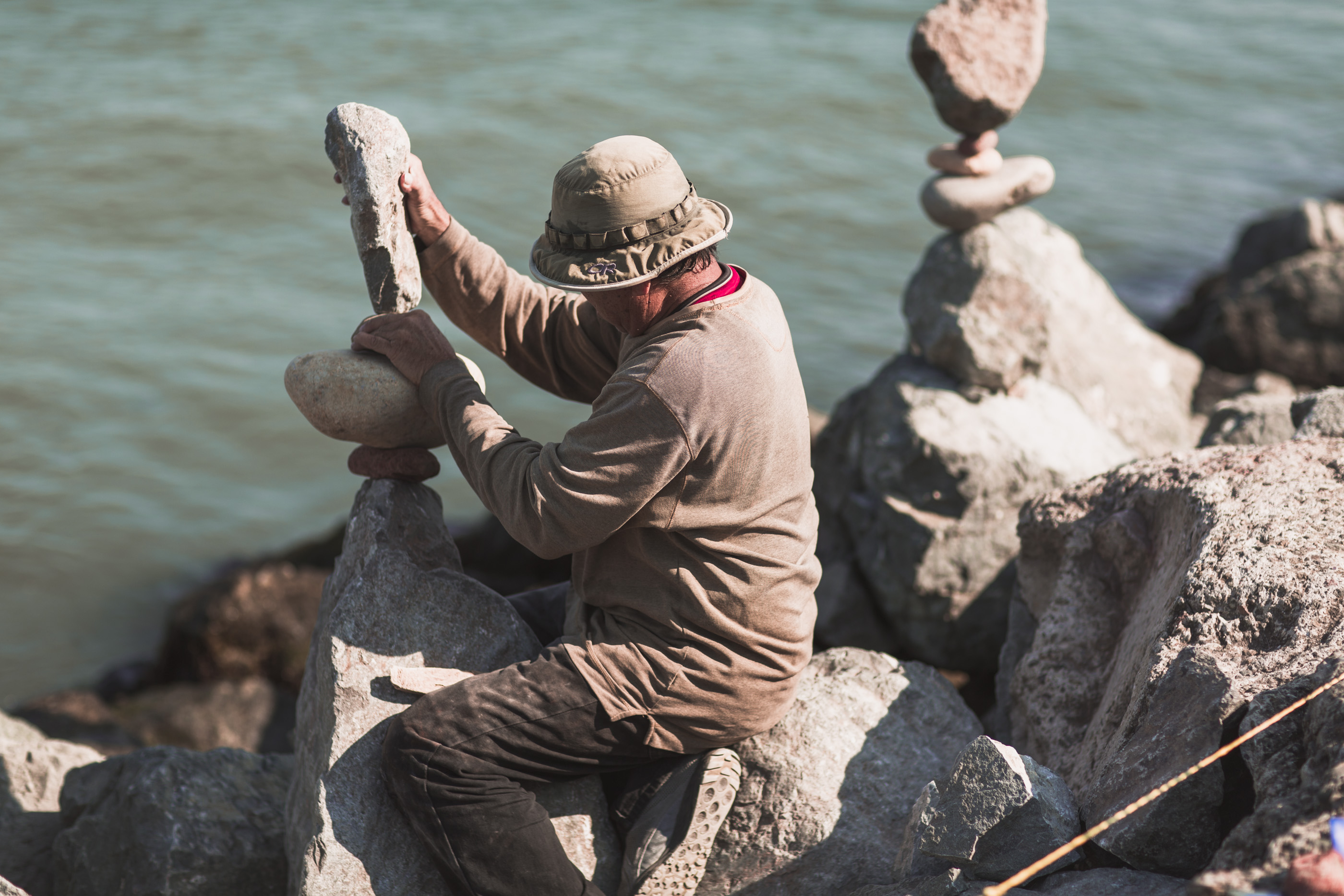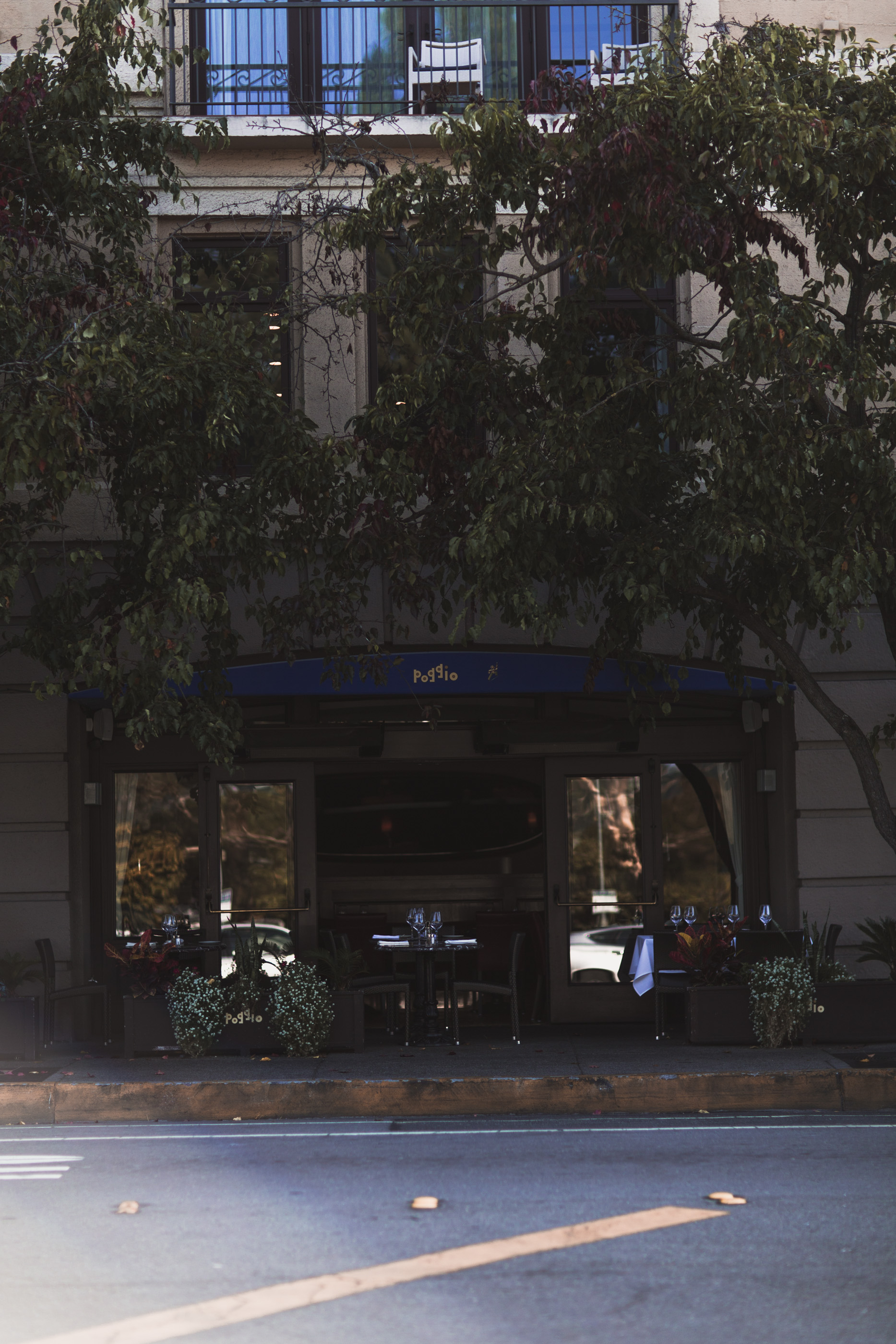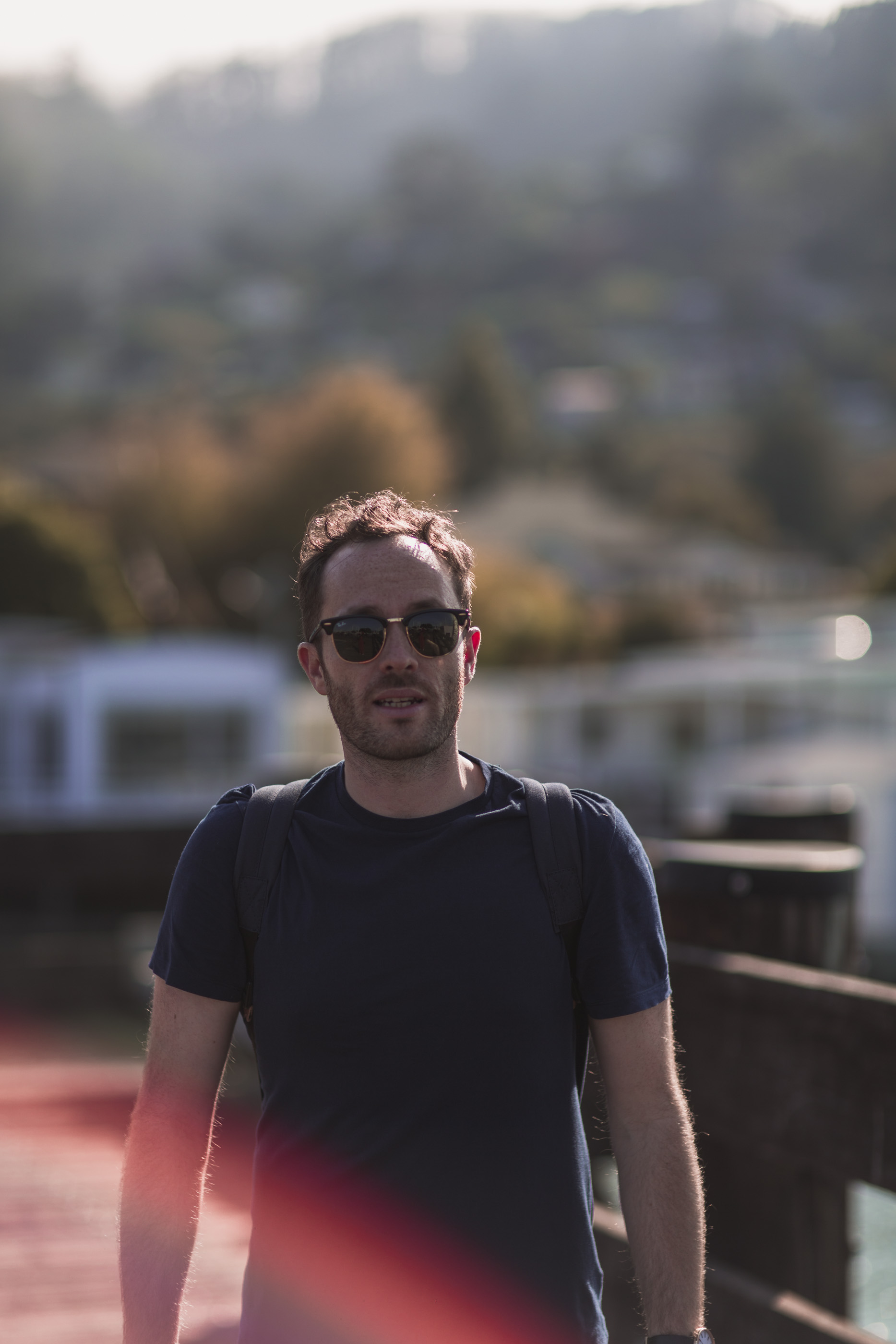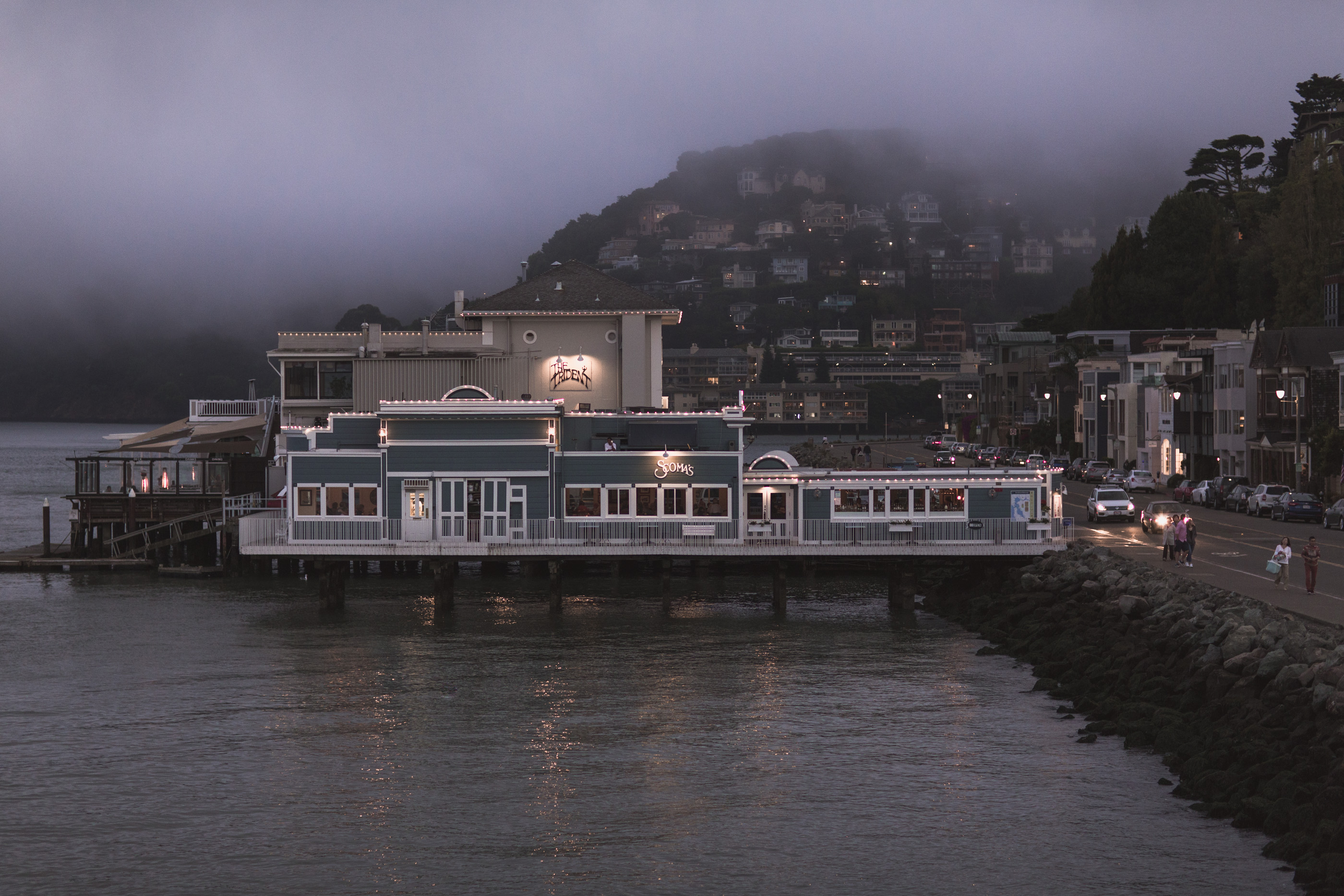 ---
–
SAUSALITO
Day 1: PM – Evening Sunset Strolls
–
Sausalito comes with exceptionally high recommendations from me. The other side of Golden Gate Bridge & out of San Fran, Sausalito is a gorgeous little beach village which is packed with charm & pretty buildings.
The ride from Lombard St across Golden Gate Bridge is a cyclists dream, but to ensure we could pack everything in we got a cab across for around $30. We spent the afternoon browsing the pretty streets & bar hopping along the beach front locations before taking dinner in Poggio once the sun had gone down. Whilst you may feel you've walked the Sausalito strip once the shops start to fizzle out, keep walking because not much further down you'll discover Bar Bocce, a beach bar where you'll want to watch the sunset!
Poggio, a rather upmarket italian we visited for dinner (and one that came with great reviews) served the most delicious & fresh italian cuisine (and was packed with locals which always is a good sign). I opted for the rigatoni ragu and it was definitely one of the best I've had. The restaurant isn't cheap, but it's worth the bill at the end. Scoma is another restaurant that we'd heard great things about as an alternative.
---
---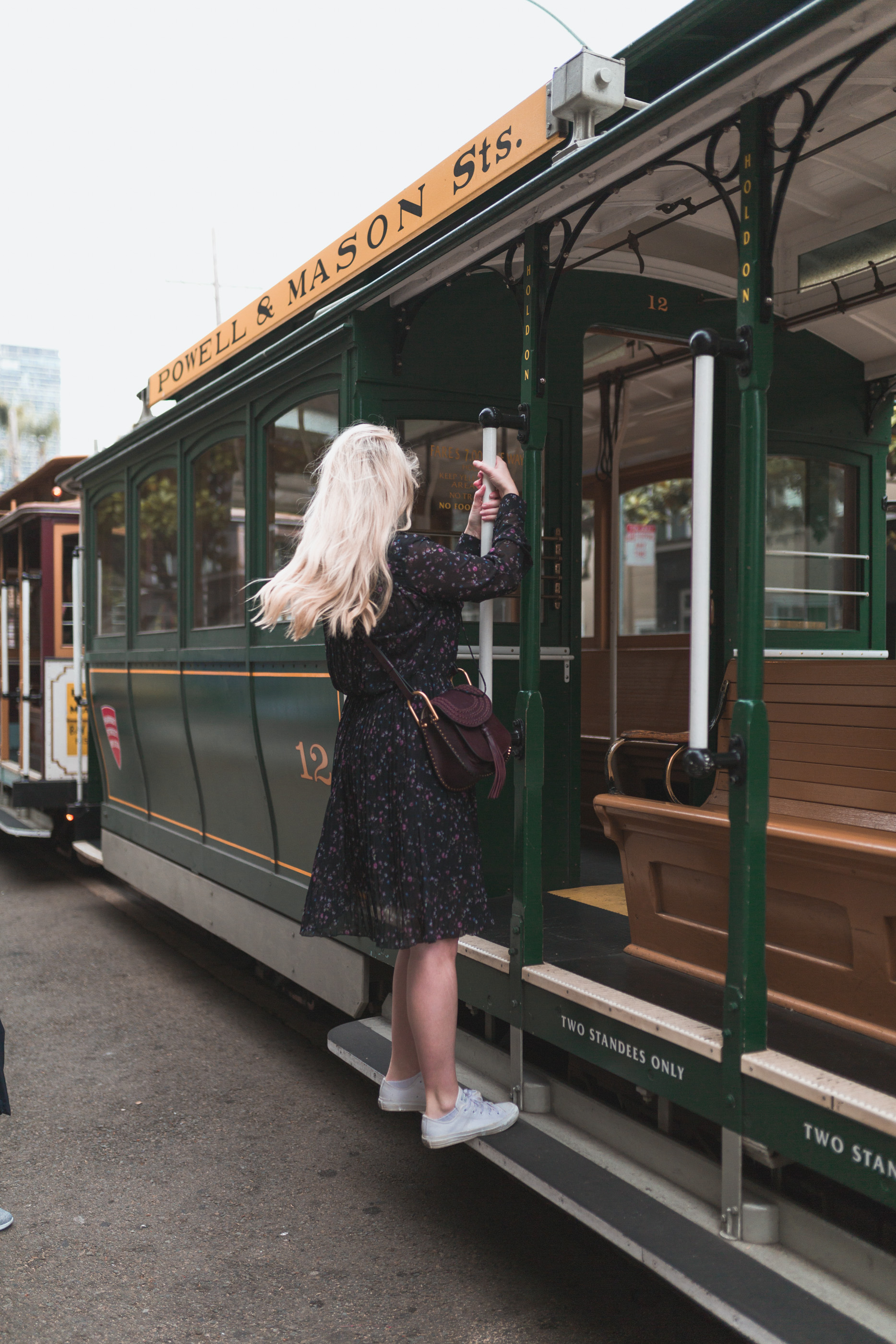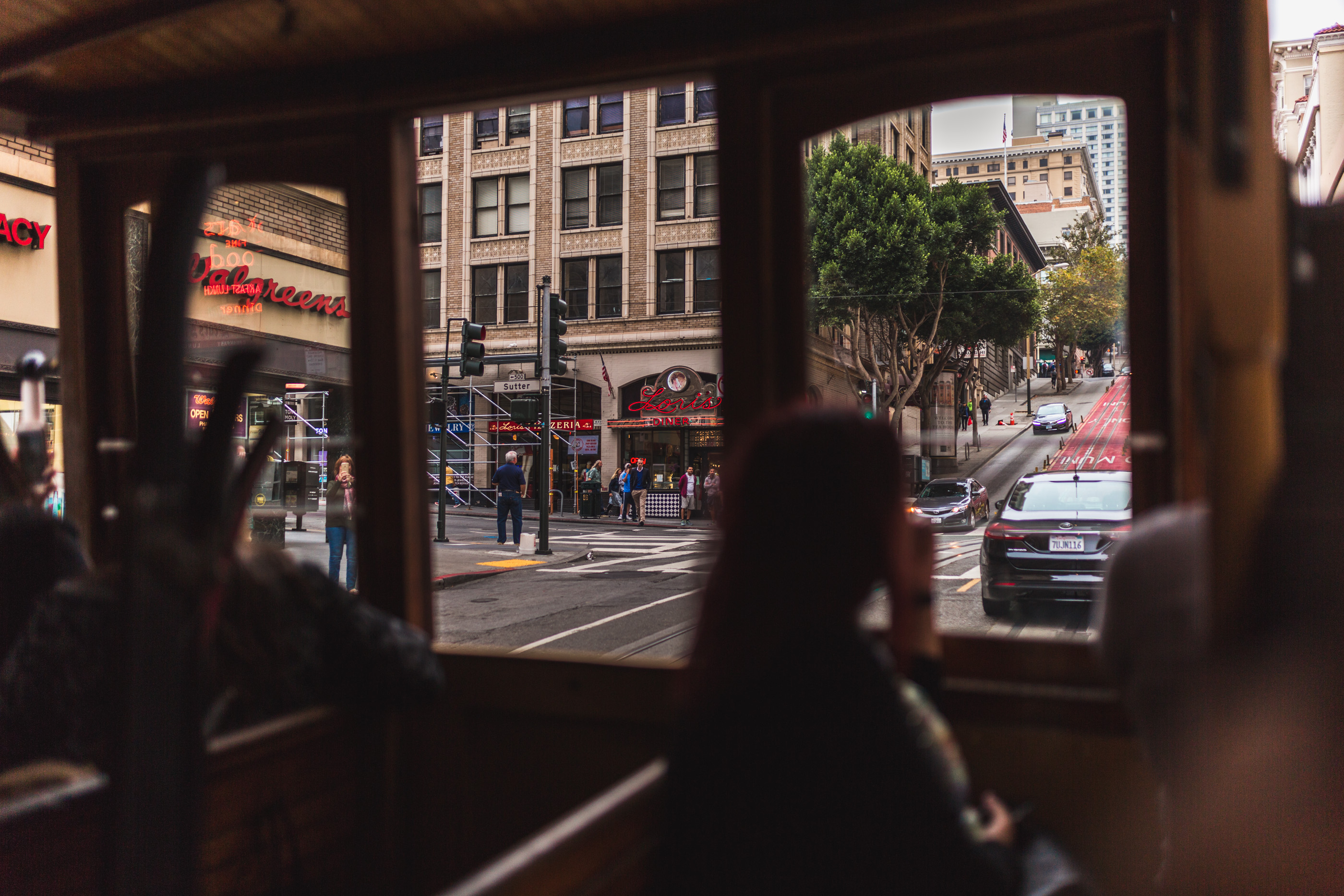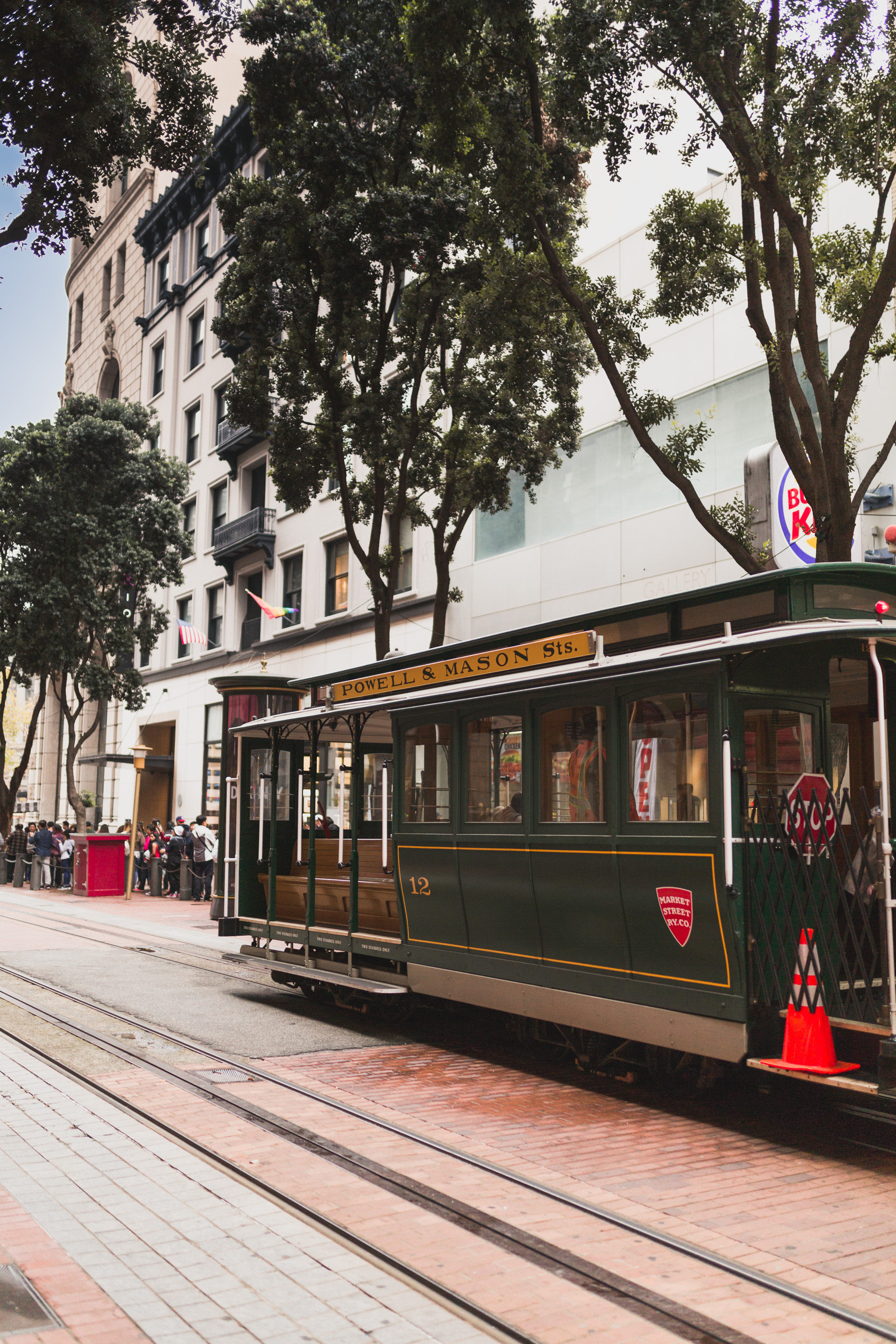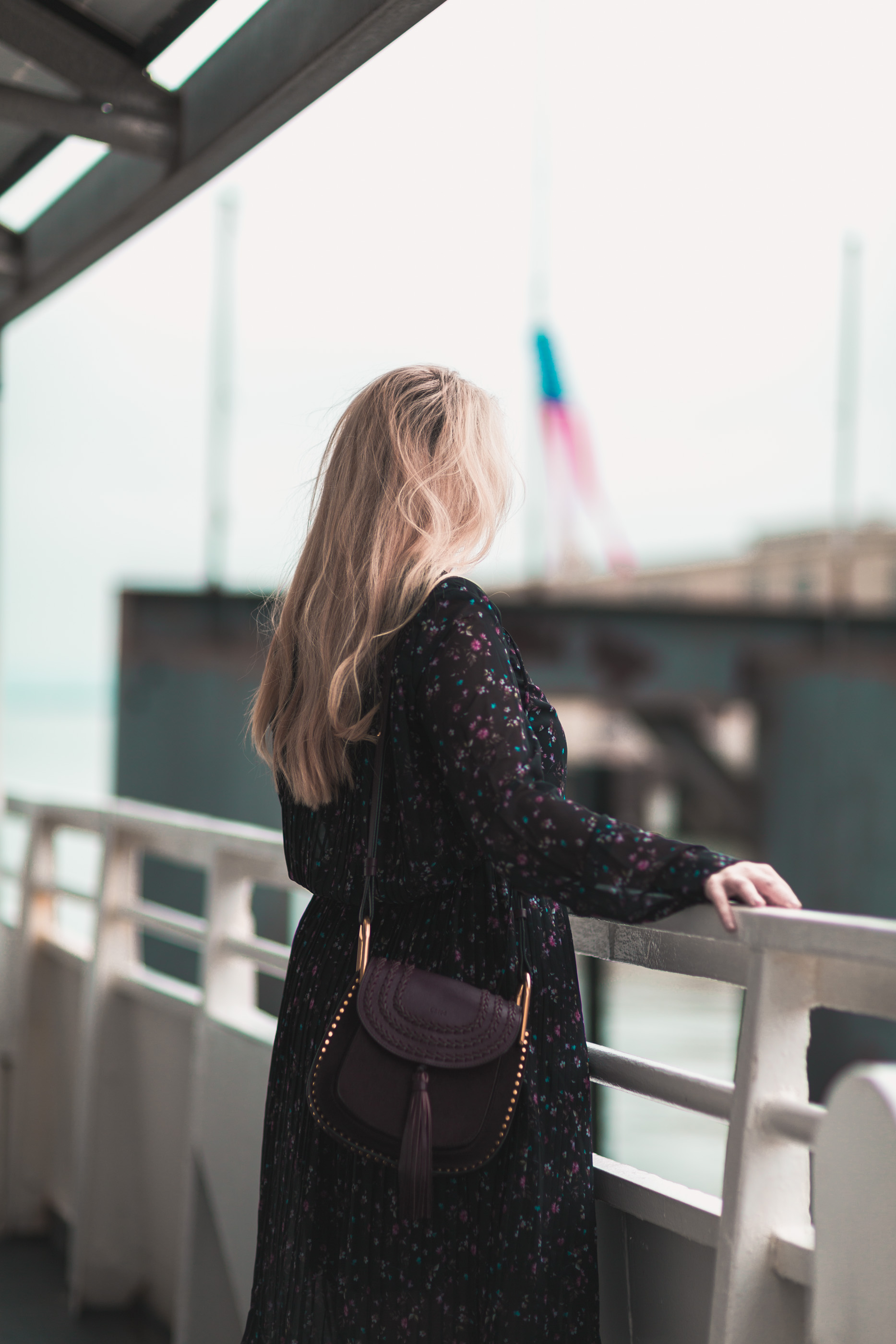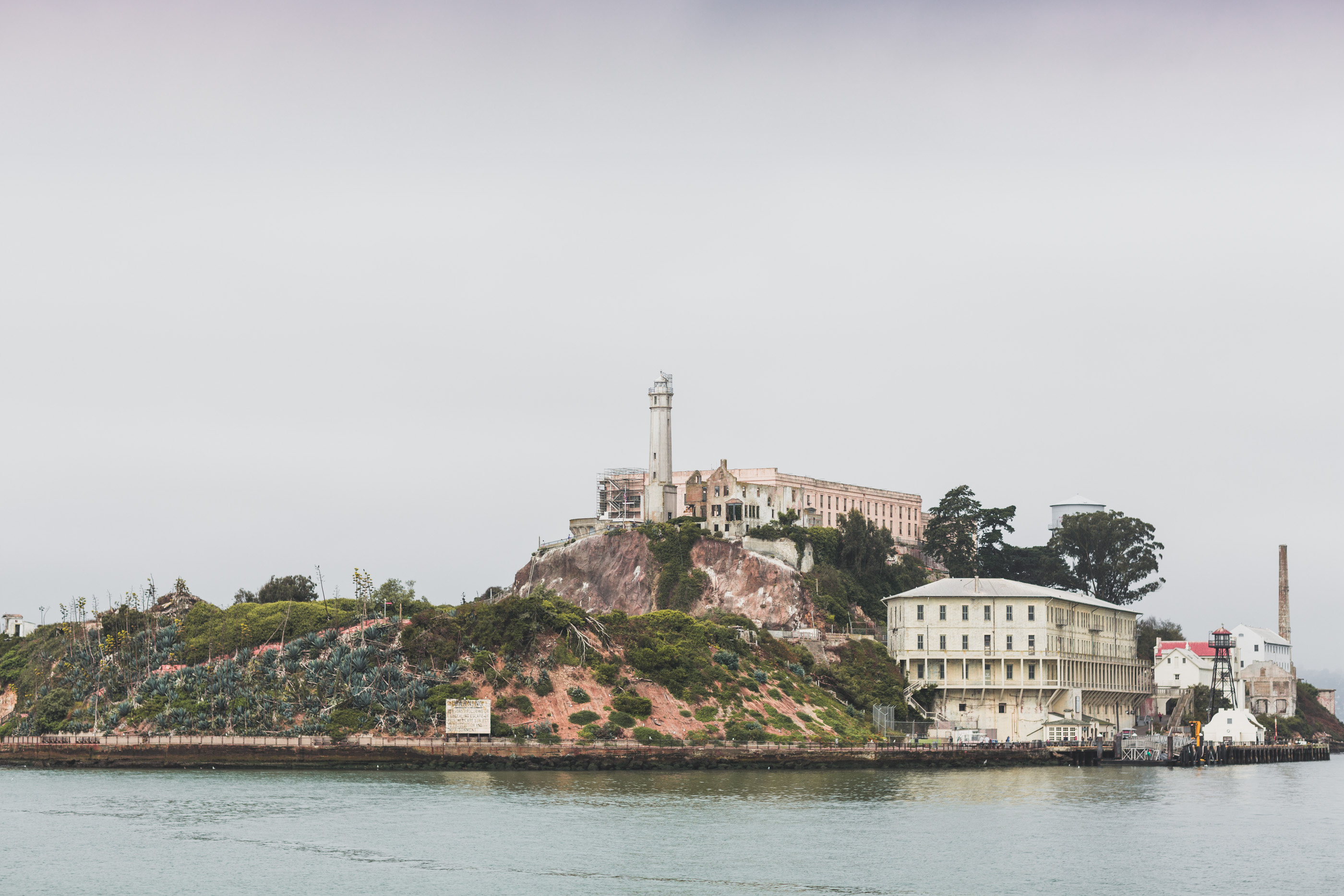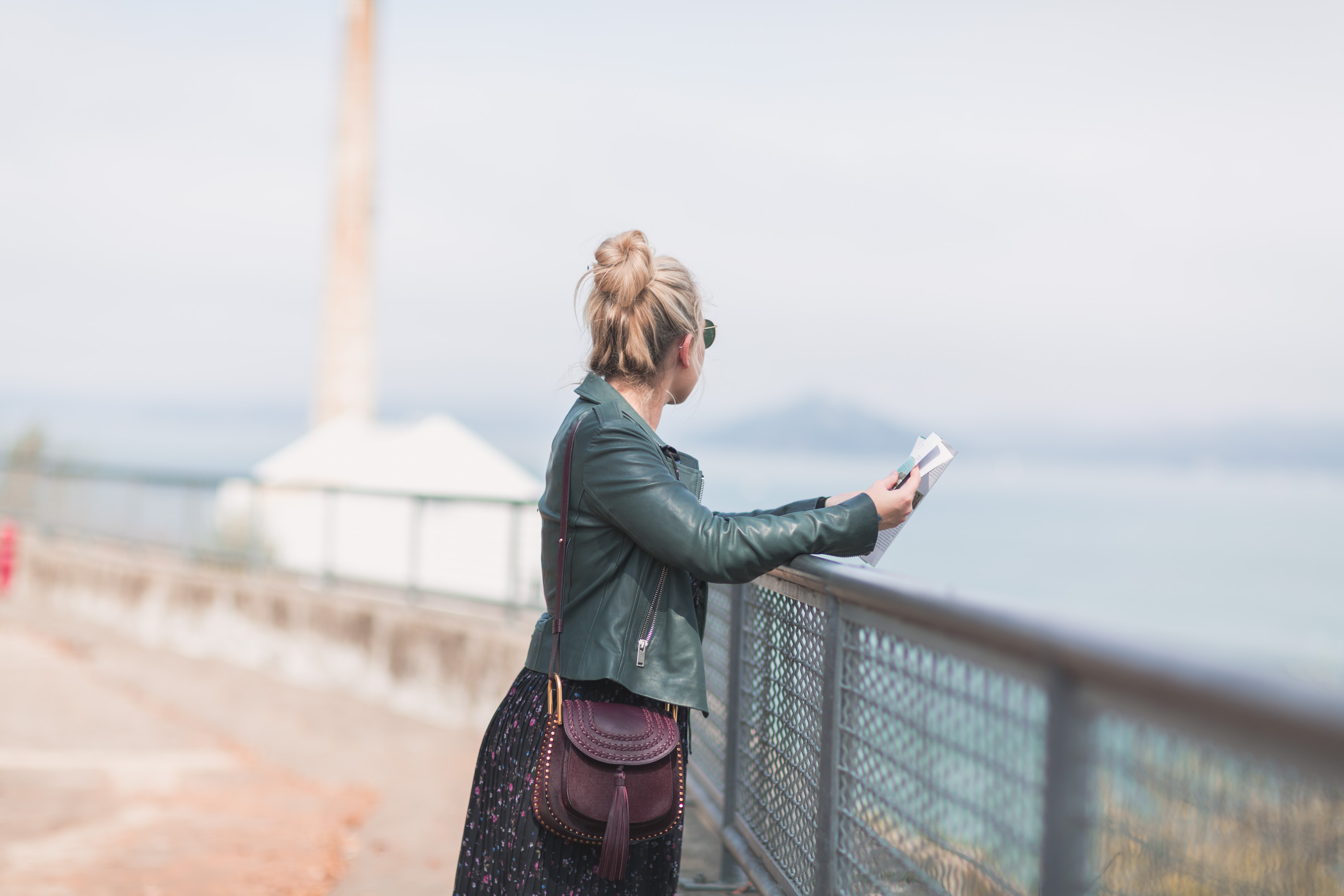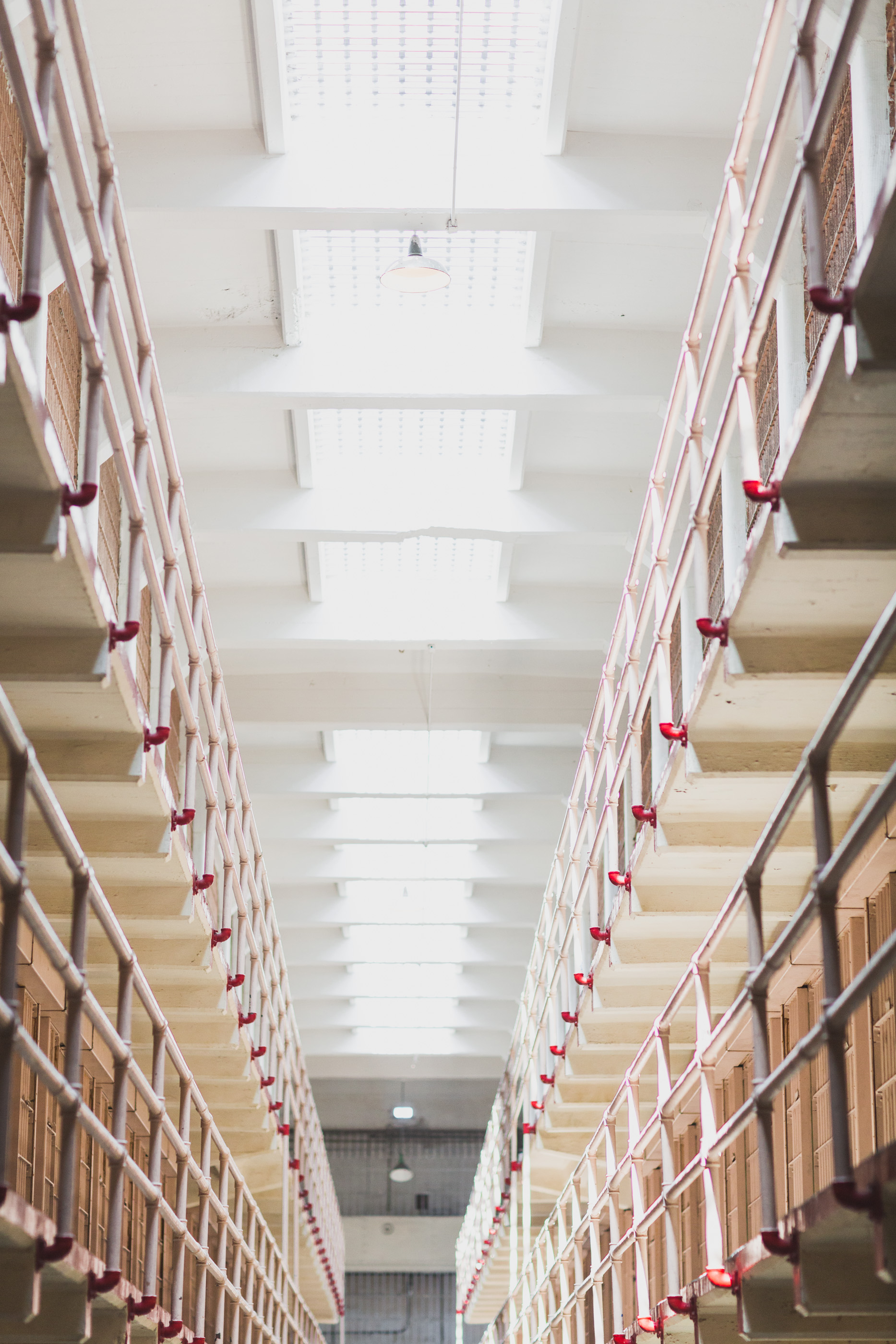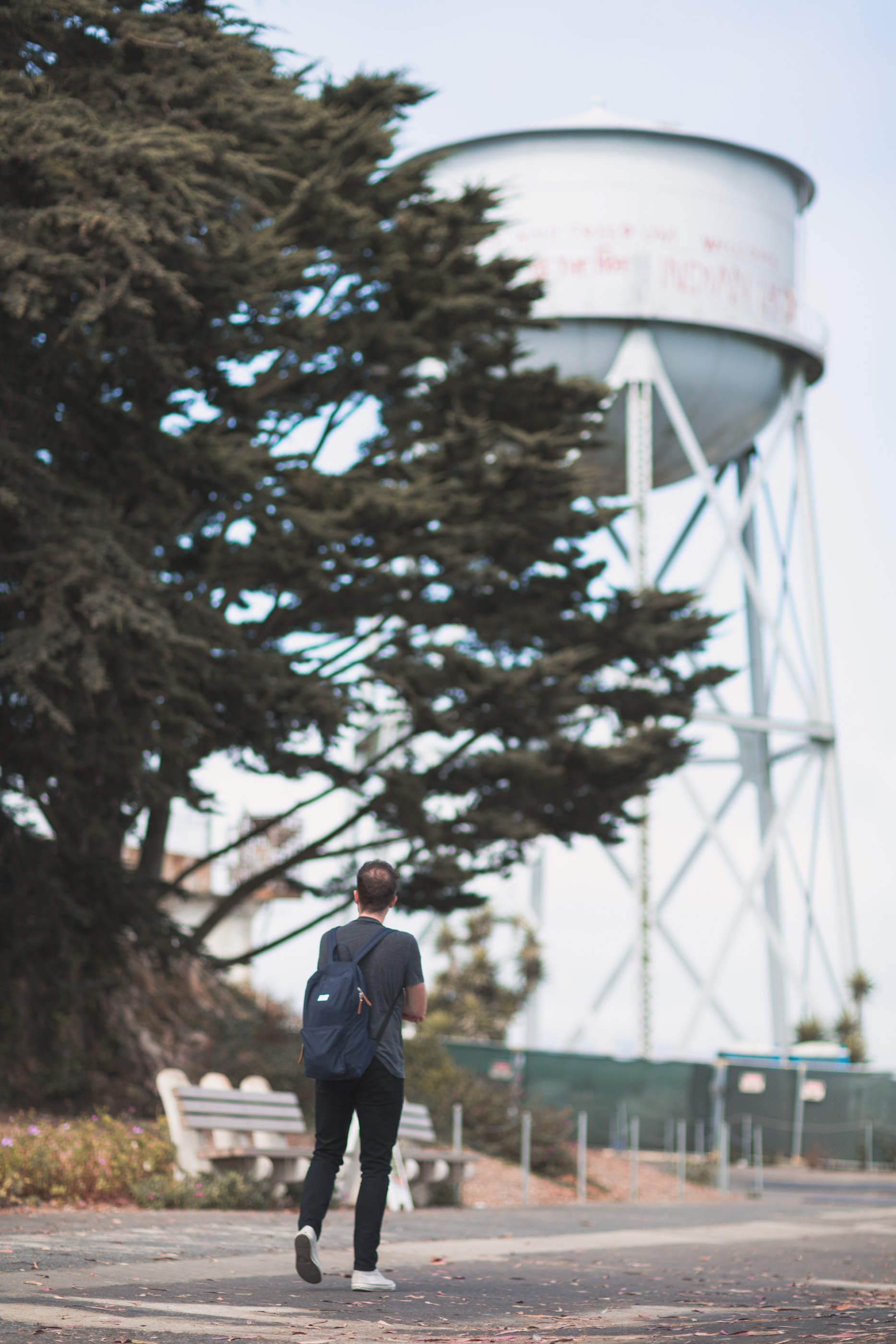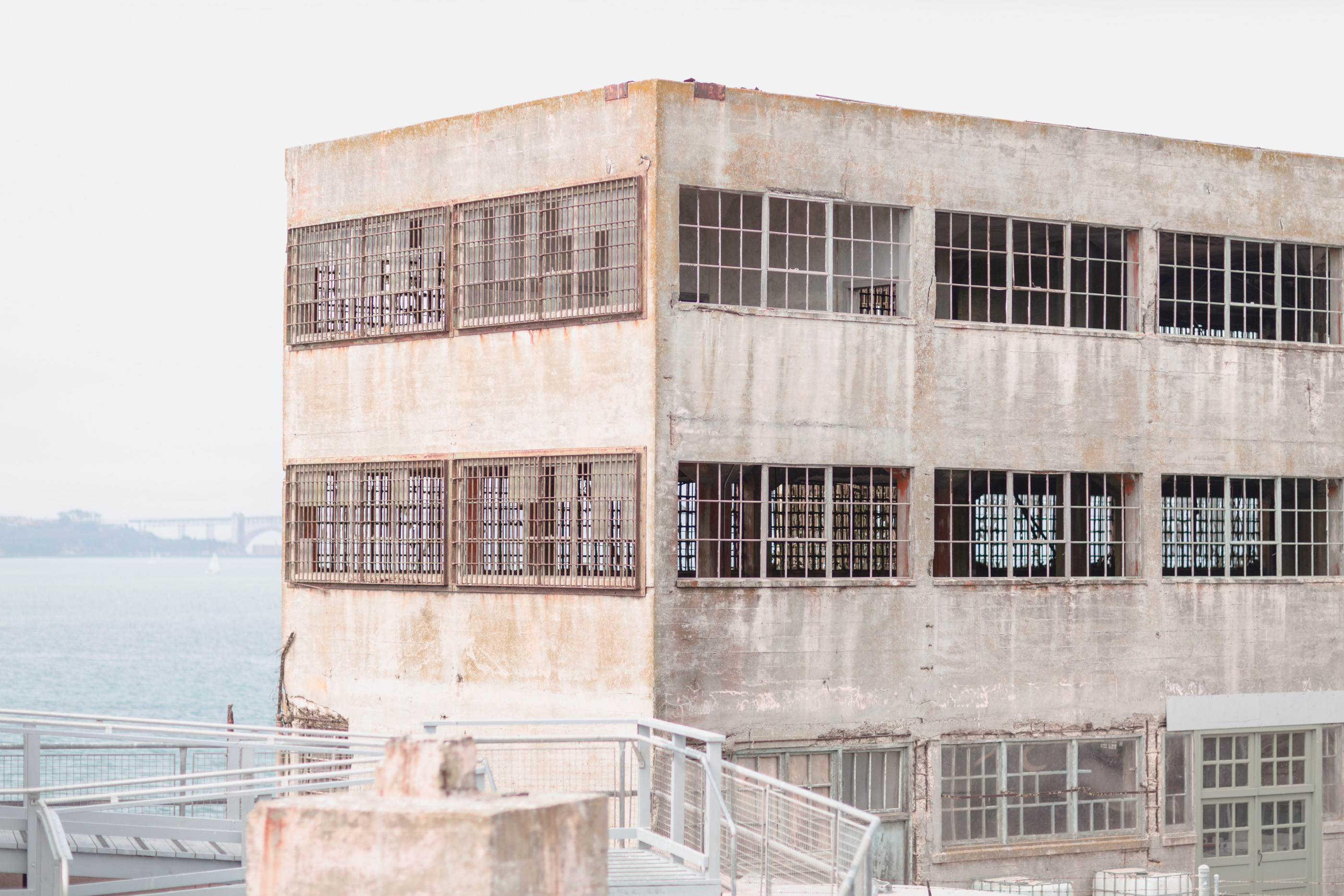 ---
–
TRAMS & ALCATRAZ
Day 2: AM – Morning Culture Check
–
The hype around Alcatraz is absolutely warranted. The biggest recommendations we had were to visit, to book early and be sure to listen to the audio tour (something i'd normally reject immediately). And It's these three tips I pass on to you!
You absolutely must visit, not only is it super fascinating, its a beautiful trip with incredible views back over the city. Second of all you really do need to listen to the audio tour, with ex guards and prisoners narrating it really gives you an eary feel for what they all went through. And finally book in advance, it sells out like hot cakes & so booking in advance is key. We booked through Alcatraz Cruises which i'd really recommend.
And what better time to get a little tram experience than catching the Powell St tram from Union Square up to pier 39, a 10 minute walk from Pier 3 where you'll catch the ferry from! The queues for the trams are bonkers and a waste of time, rather than jump on at the main pick up point, get on at the second stop a mere 50 meters up the hill and skip all the queues entirely – they leave enough space to enable them to pick up passengers at all stops on the route.
We did the trams and Alcatraz in a morning, picking up some takeaway breakfast burritos from Cafe La Taza to fuel our little adventure.
---
---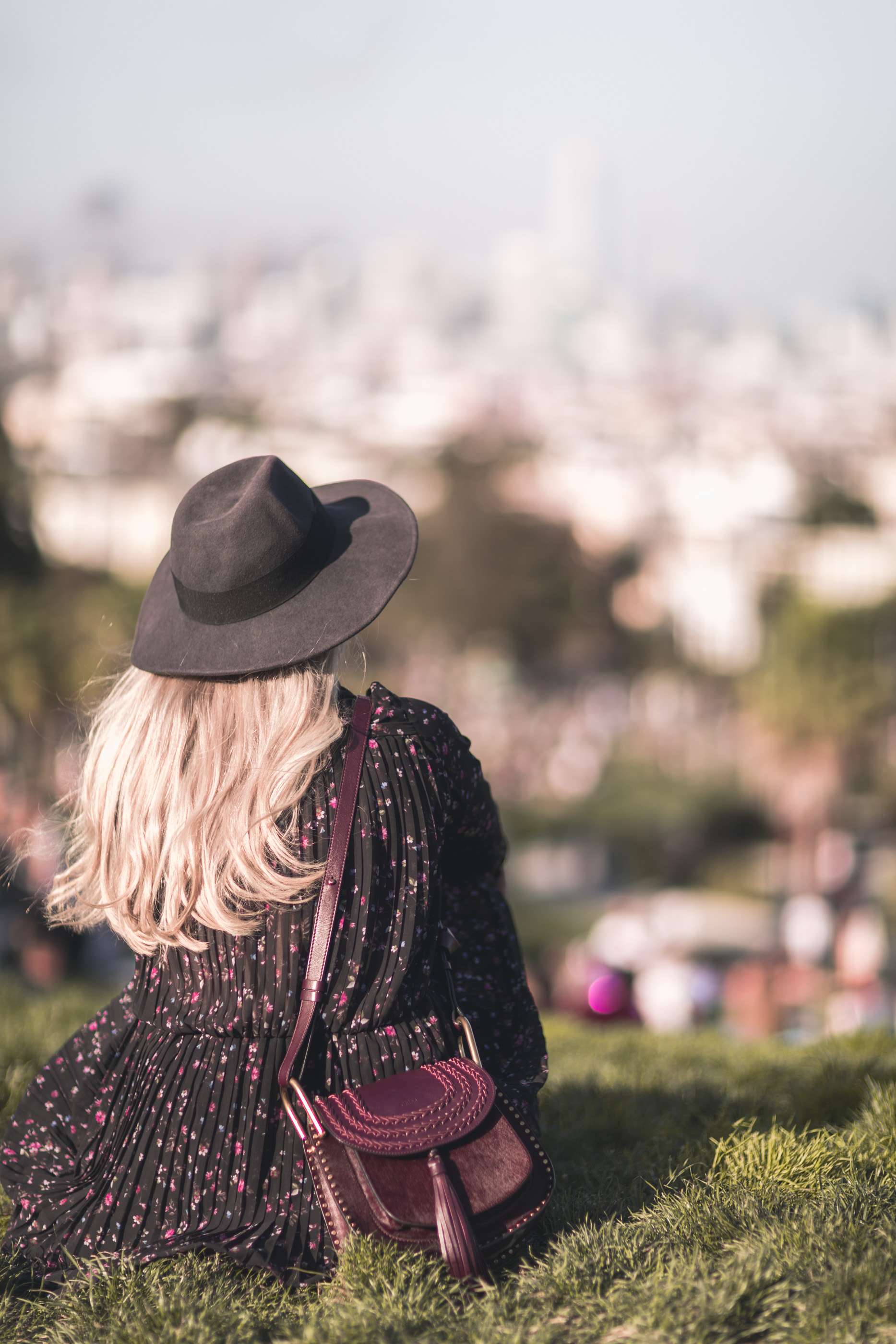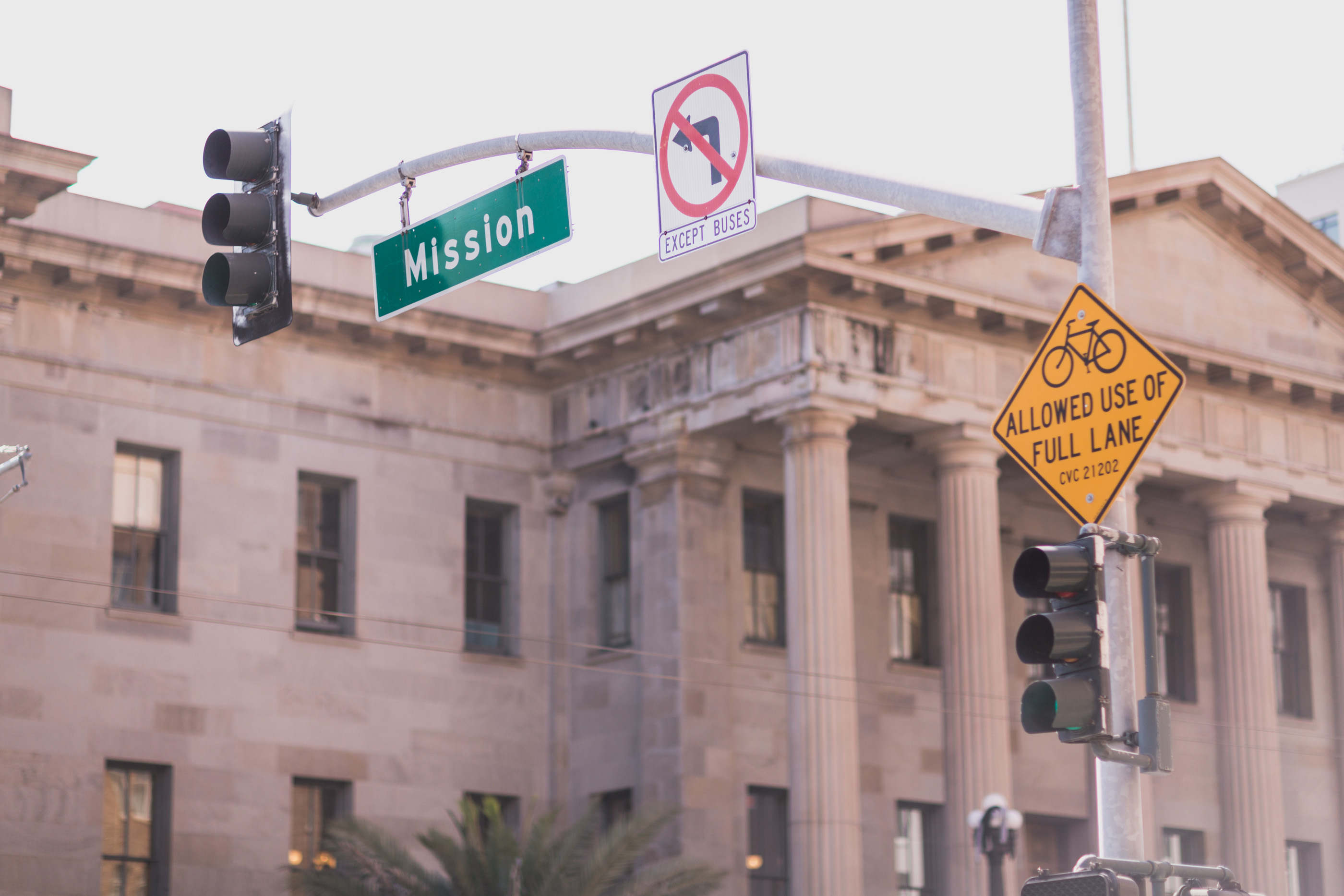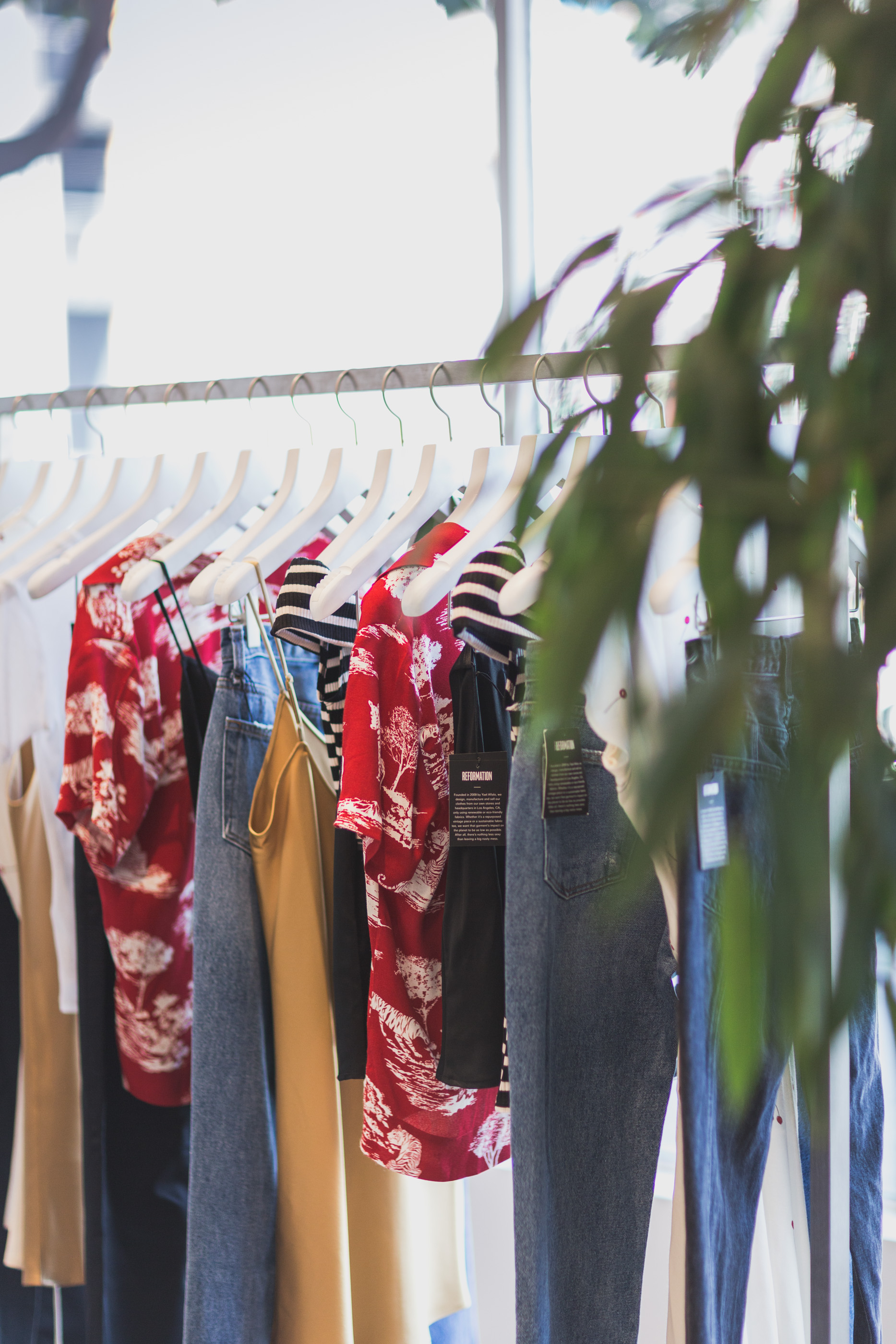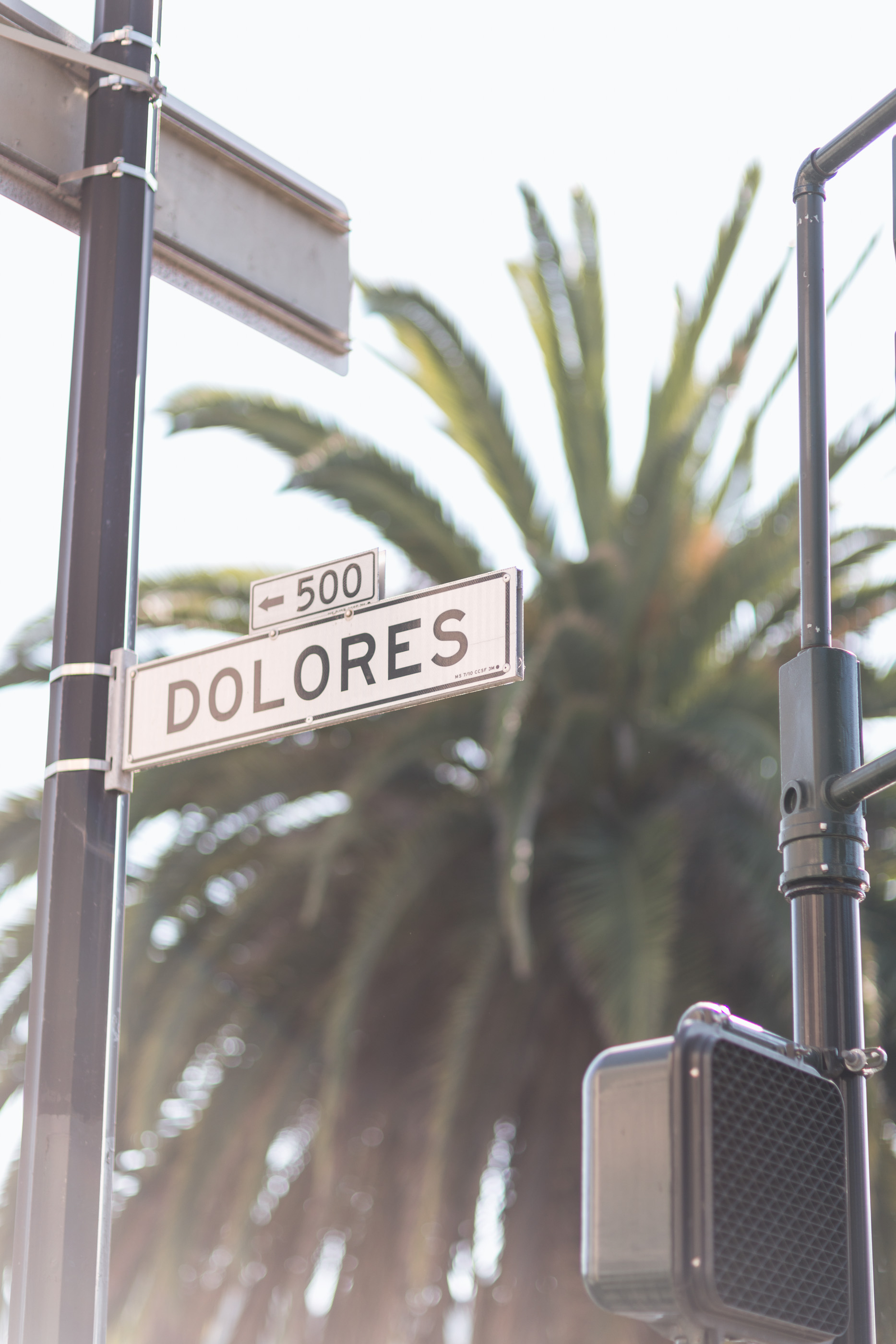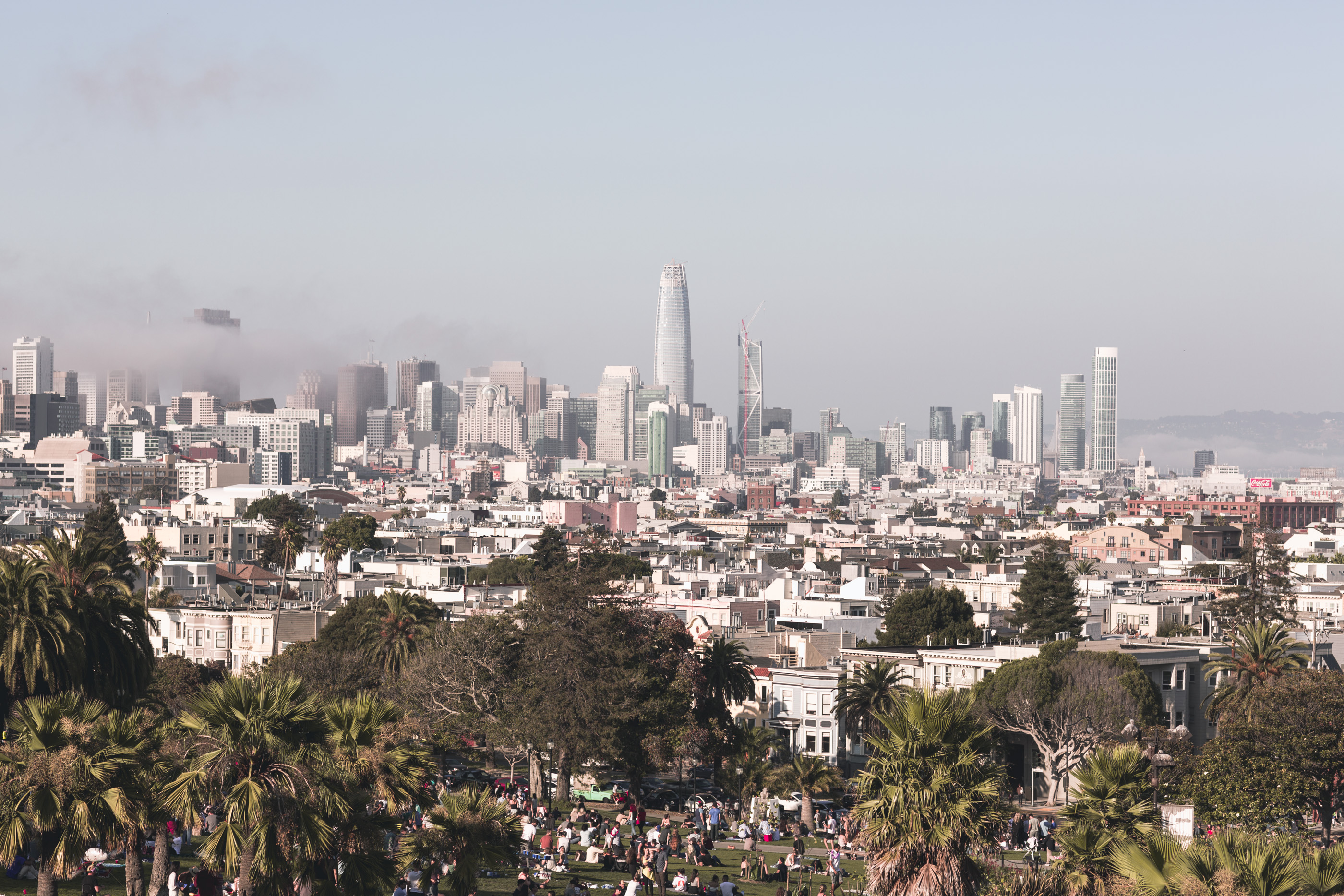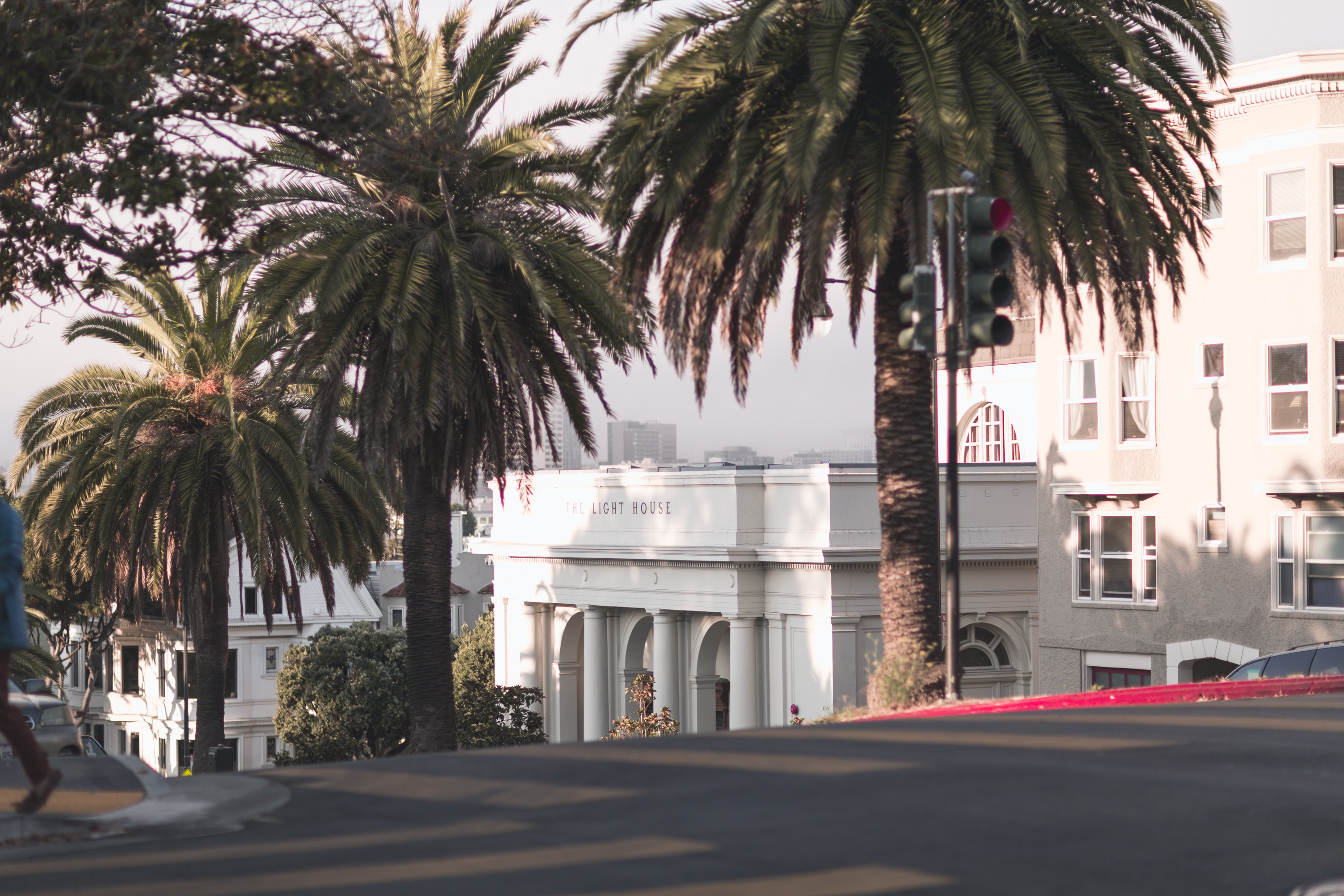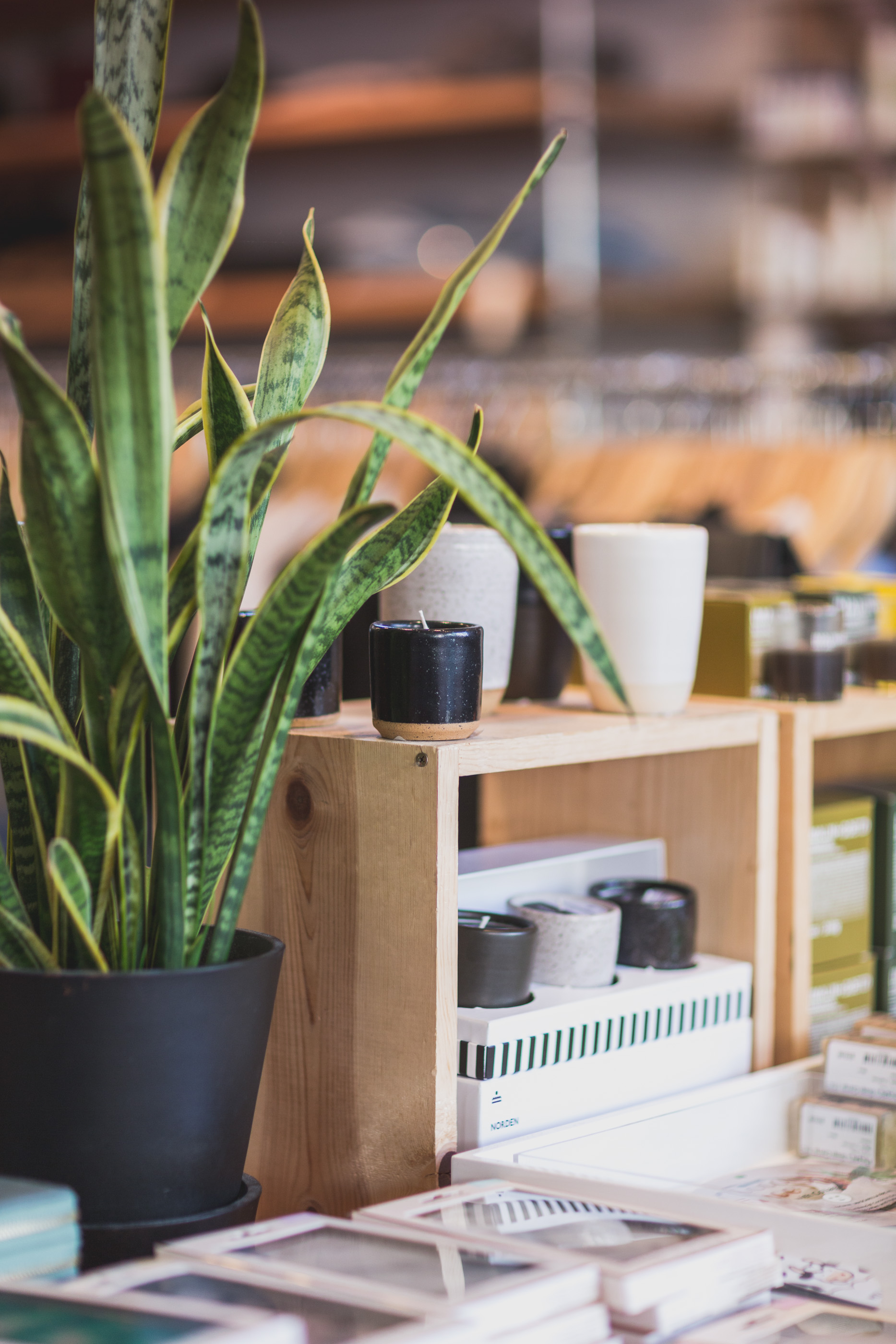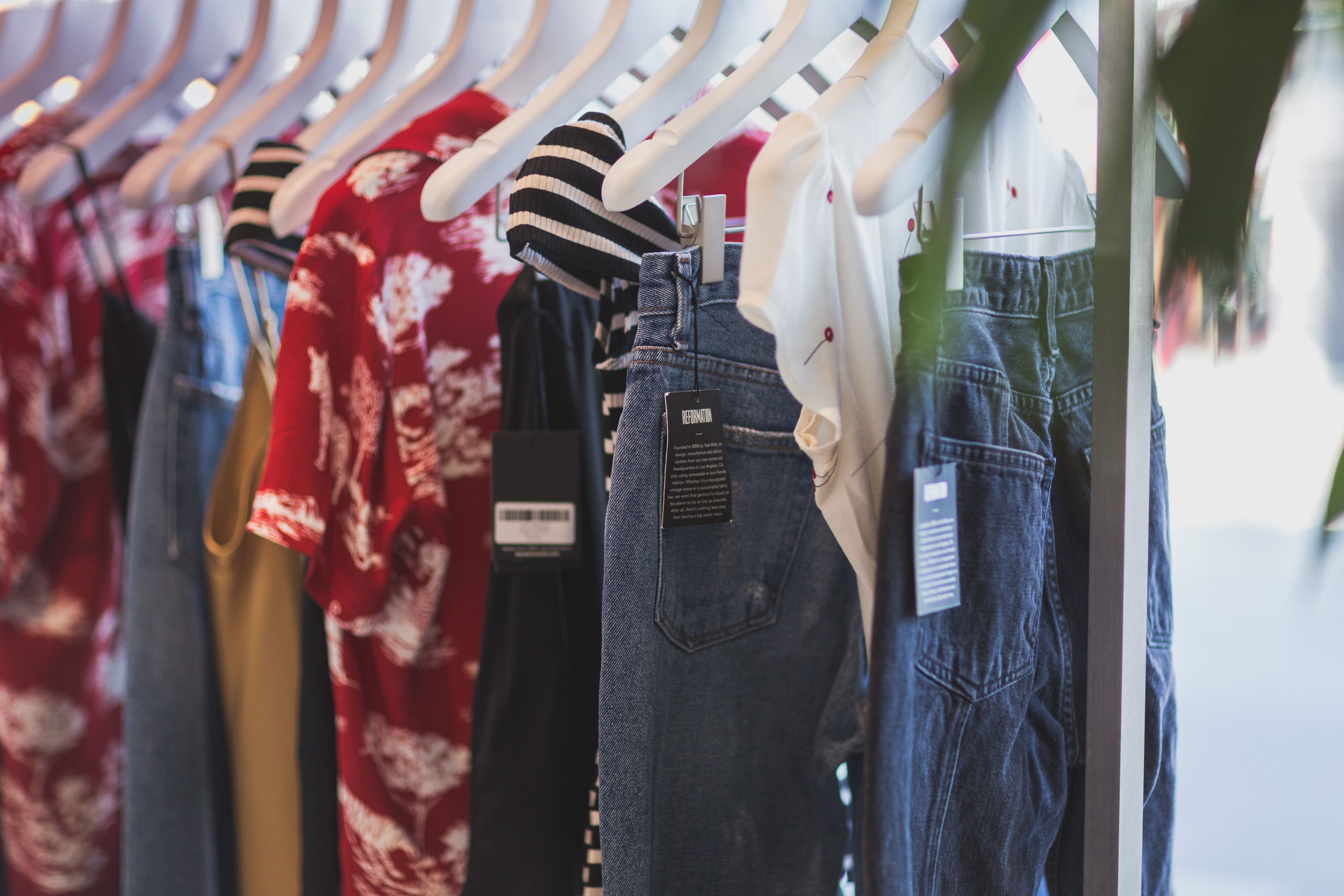 ---
–
DALORES PARK & VELENCIA ST
Day 3: PM – Afternoons Living Like A Local
–
The Mission District is definitely the 'cool' part of San Fran and the area is packed with boutique stores, cafes, bars and ice cream stores with 45 minute queues outside the door (we queued, i'm not sure it was really worth the wait). Valencia Street is worth a stroll and certainly the area of town you'll want to visit if you're into house plants, scandi decor, Reformation (or the rest of CA's awesome clothing brands) and proper coffee. Its the East London of San Fran and an easy place to lose an afternoon window shopping.
But the best bit about the Mission district was Dalores Park, a smallish square perched on a hill packed full with locals partying, chilling, having a picnic or simply sat taking a moment to watch the sunset over the city. On arrival you won't think much, but once you've walked to the far right corner the views over the city that appear will explain everything. The most wonderful views over the city and an incredible atmosphere to boot, it's the perfect way to end an afternoon in the sunshine.
---
---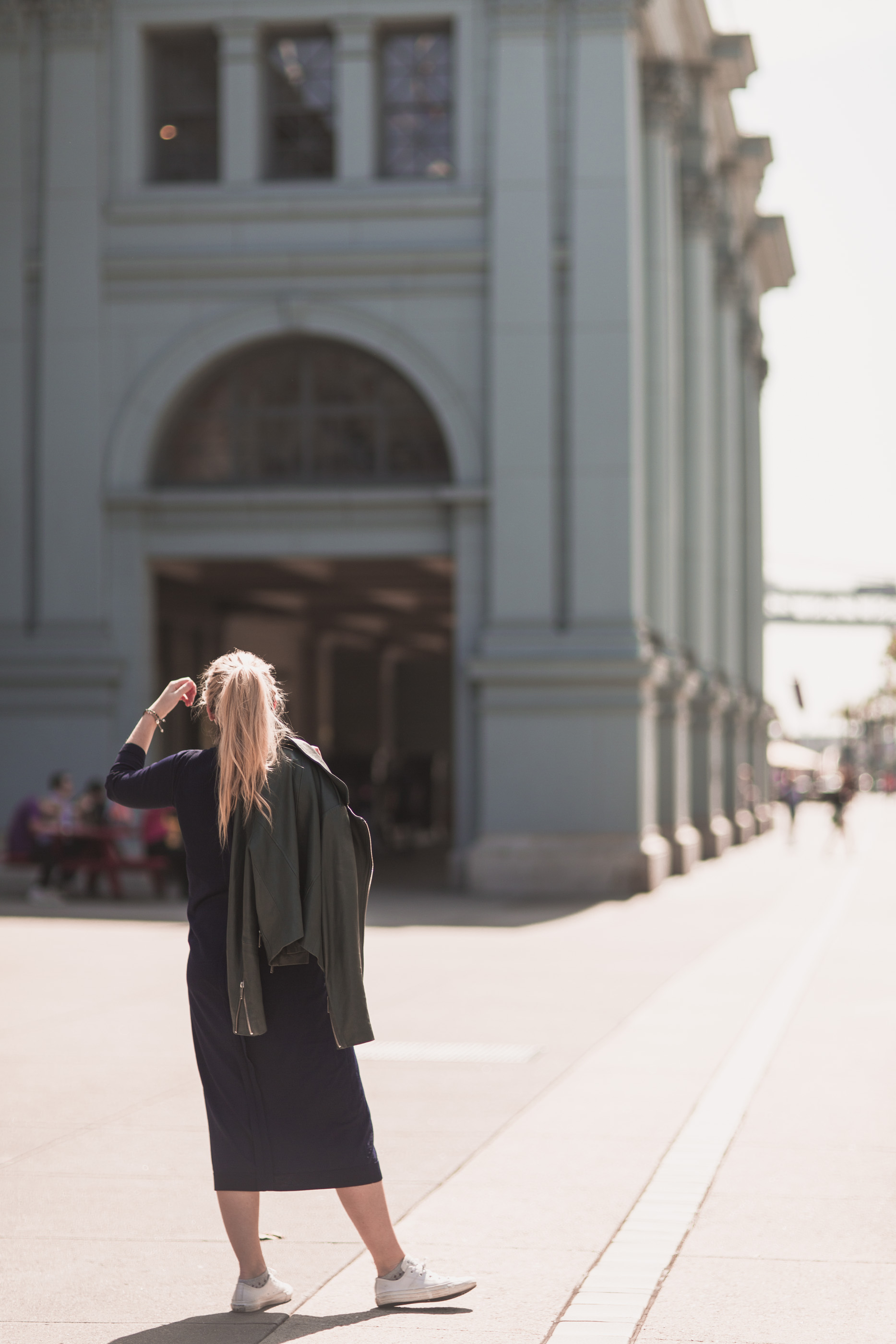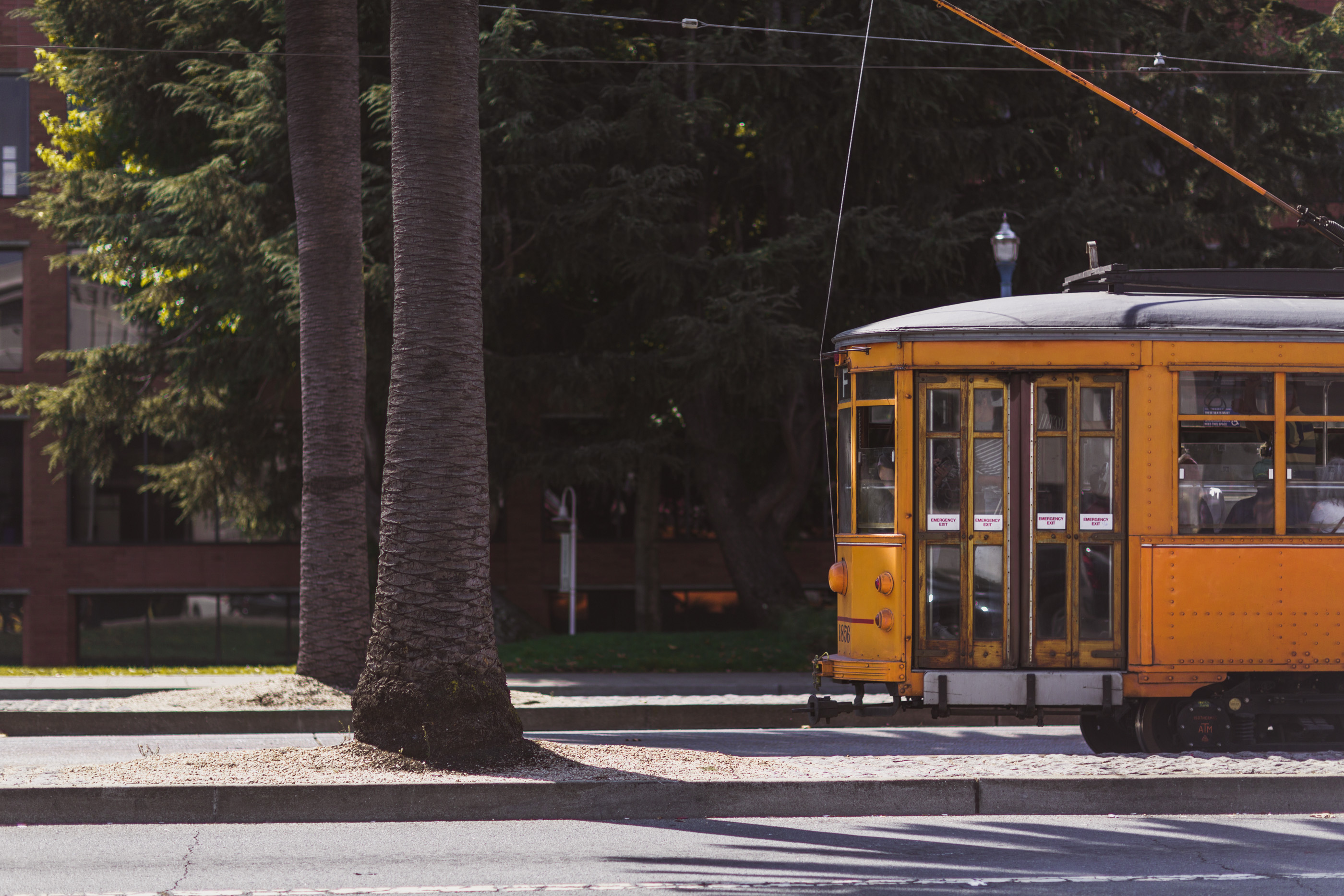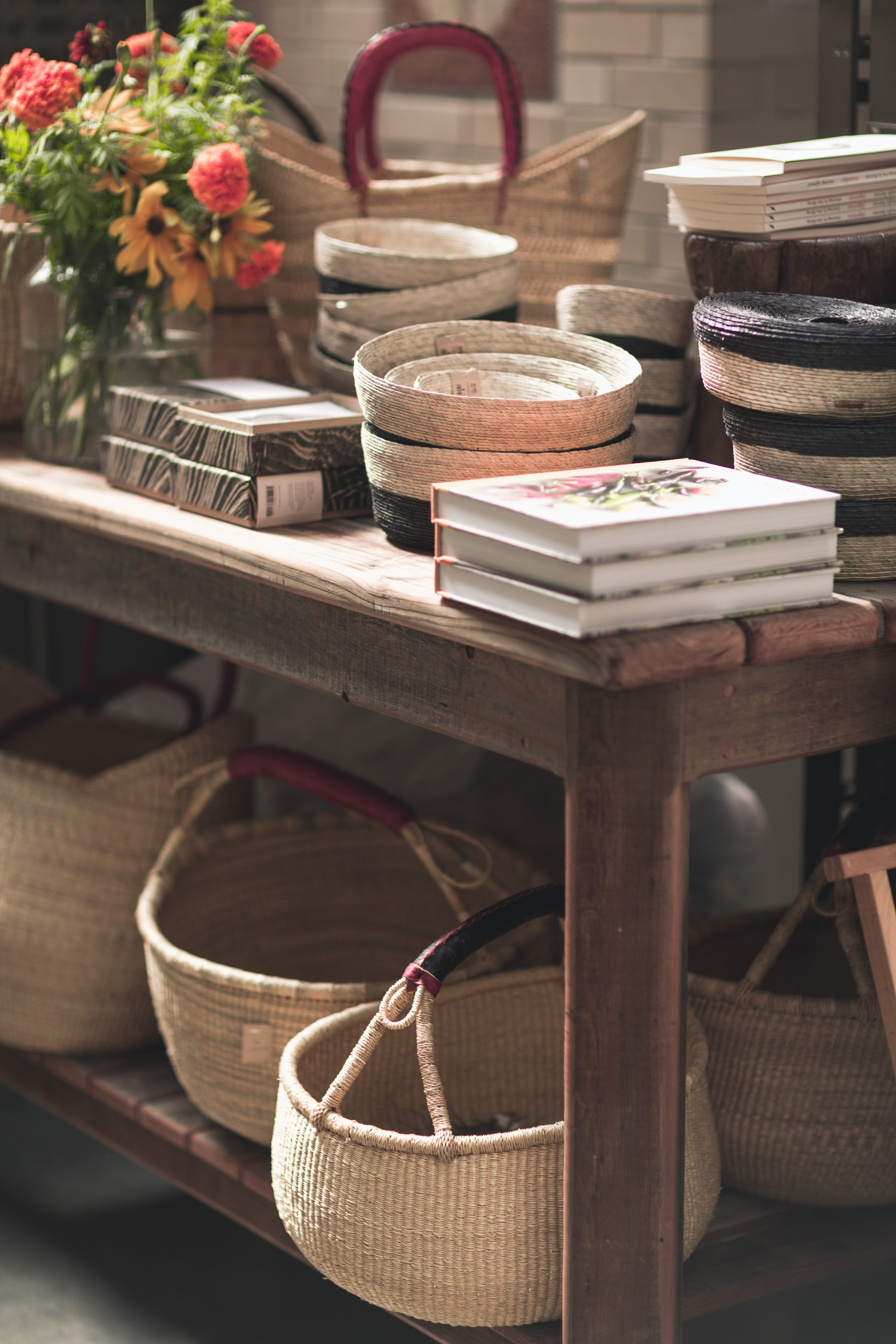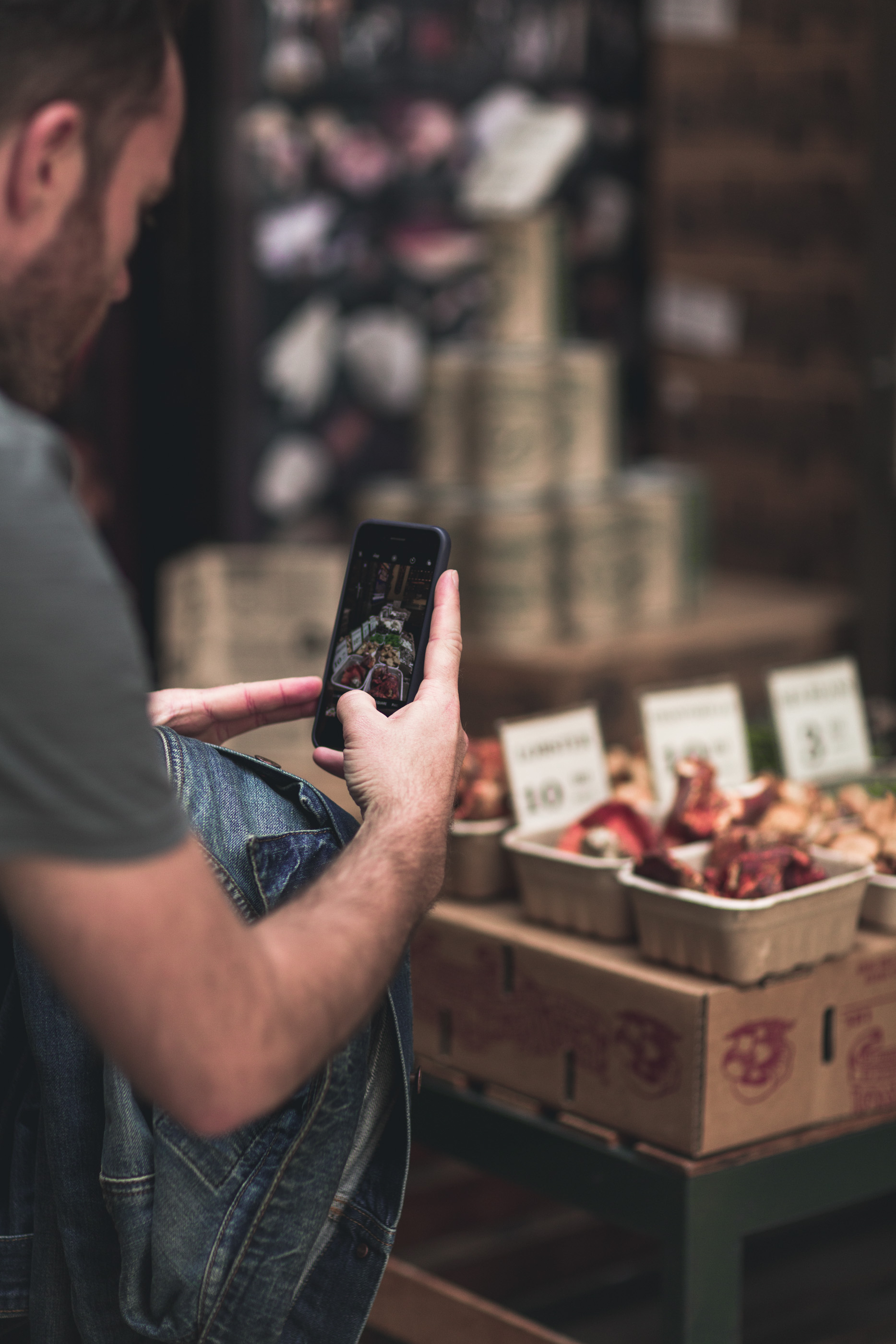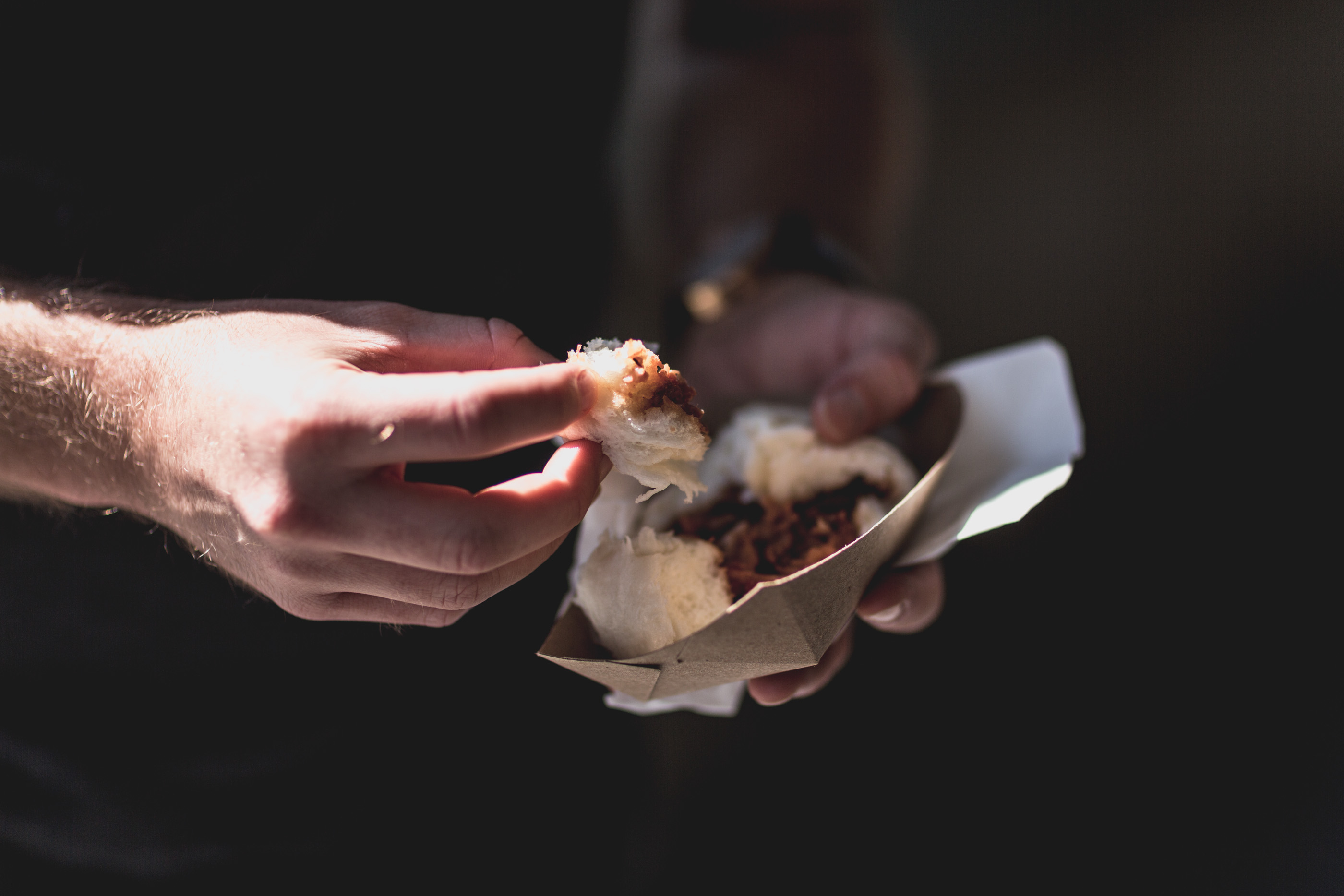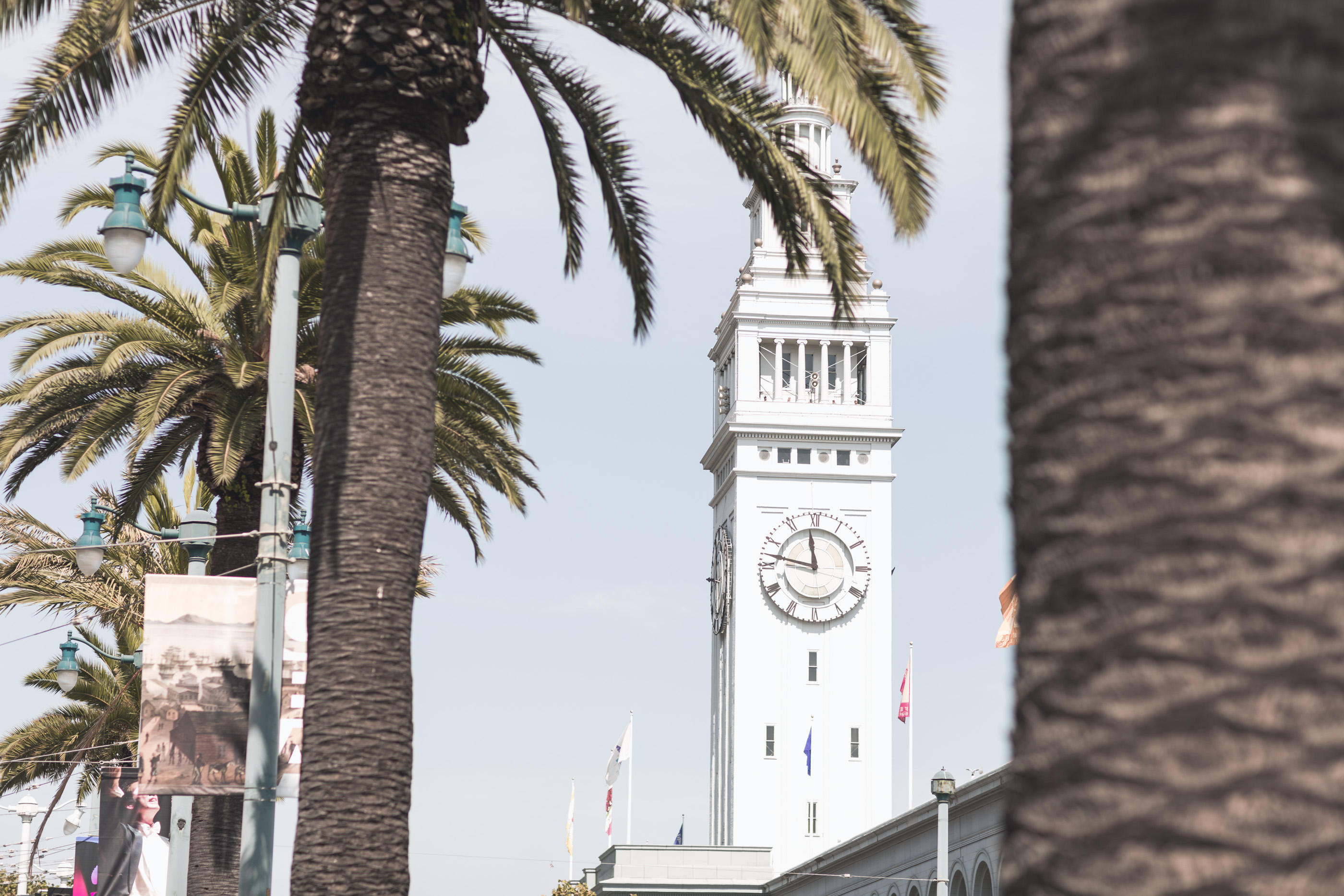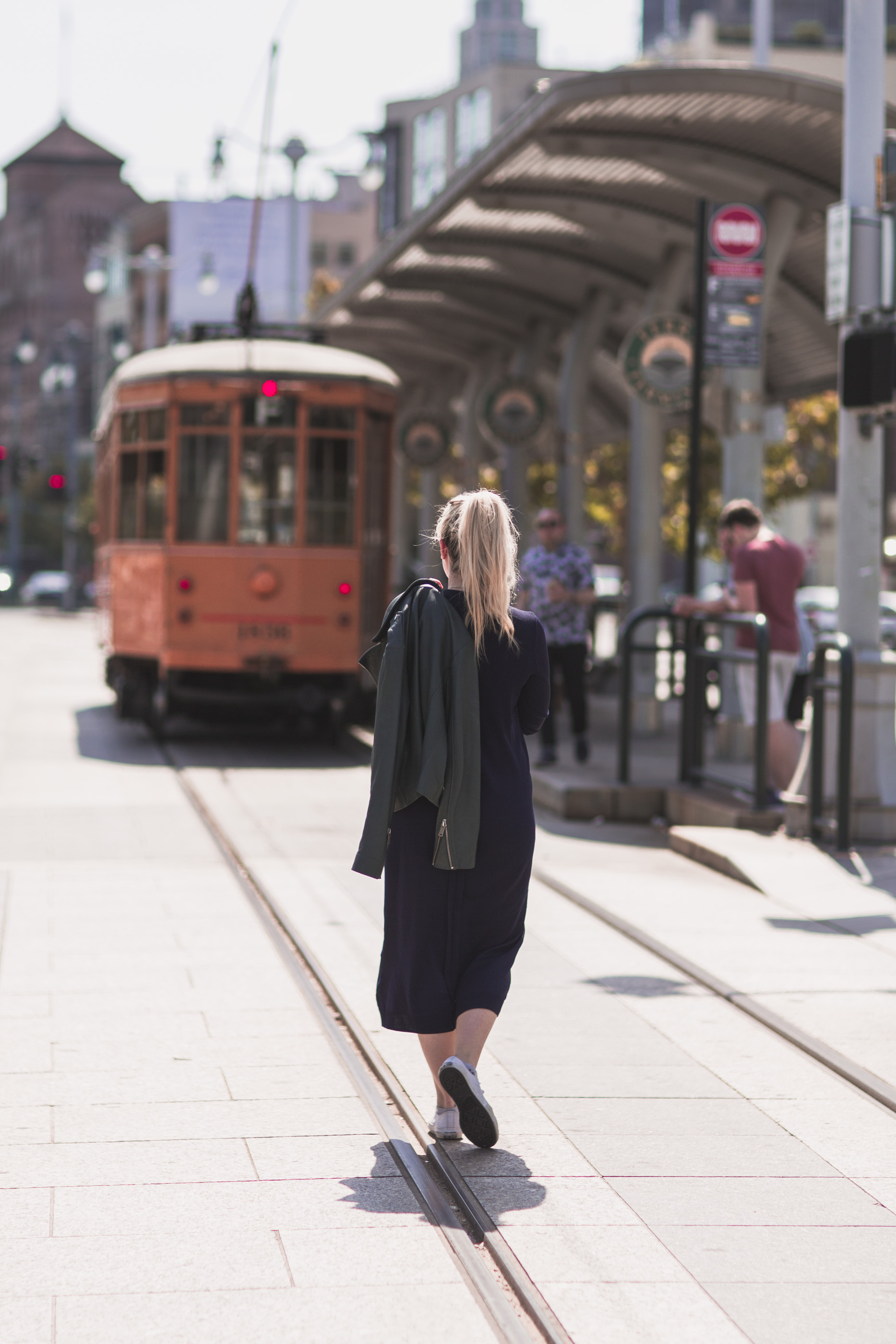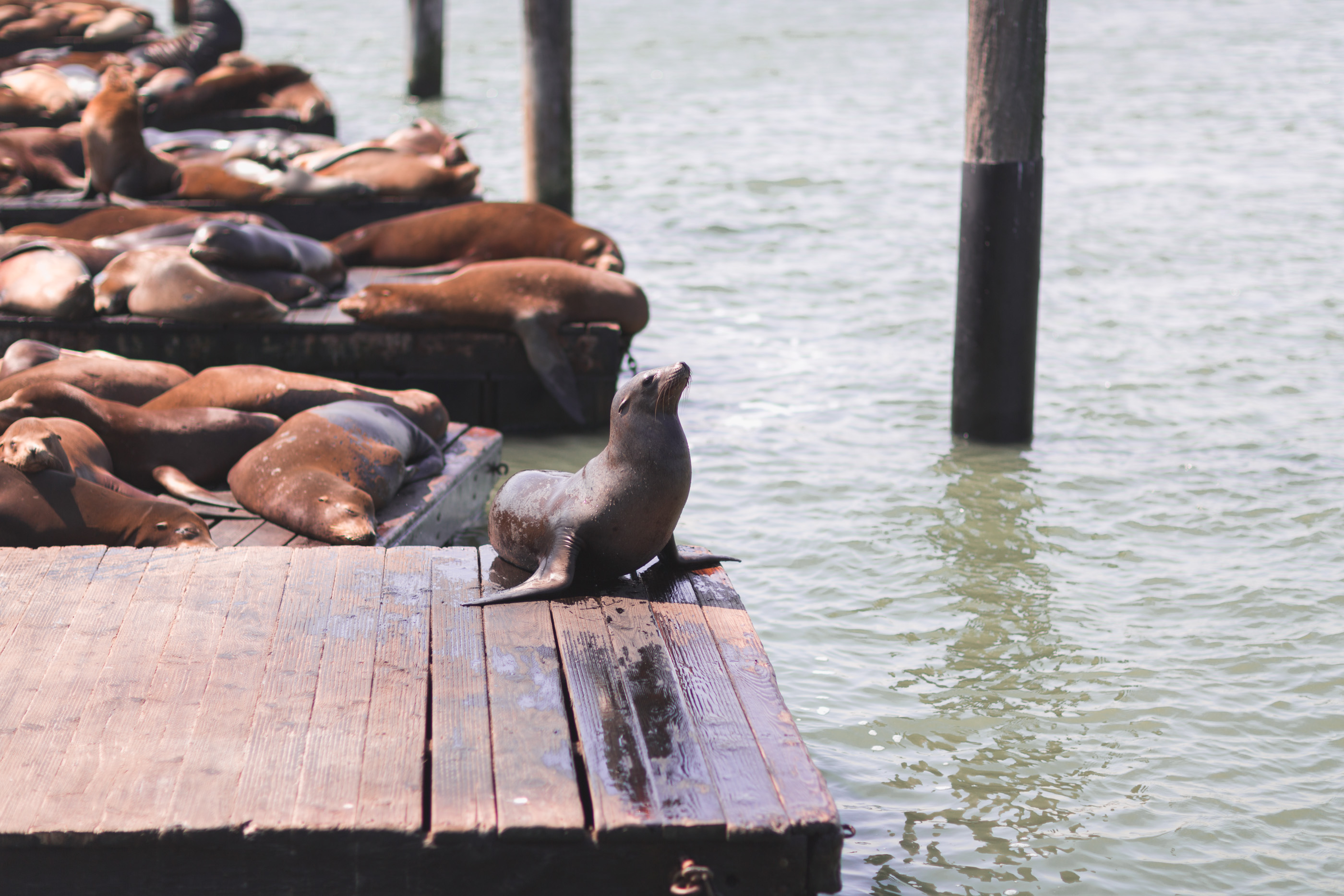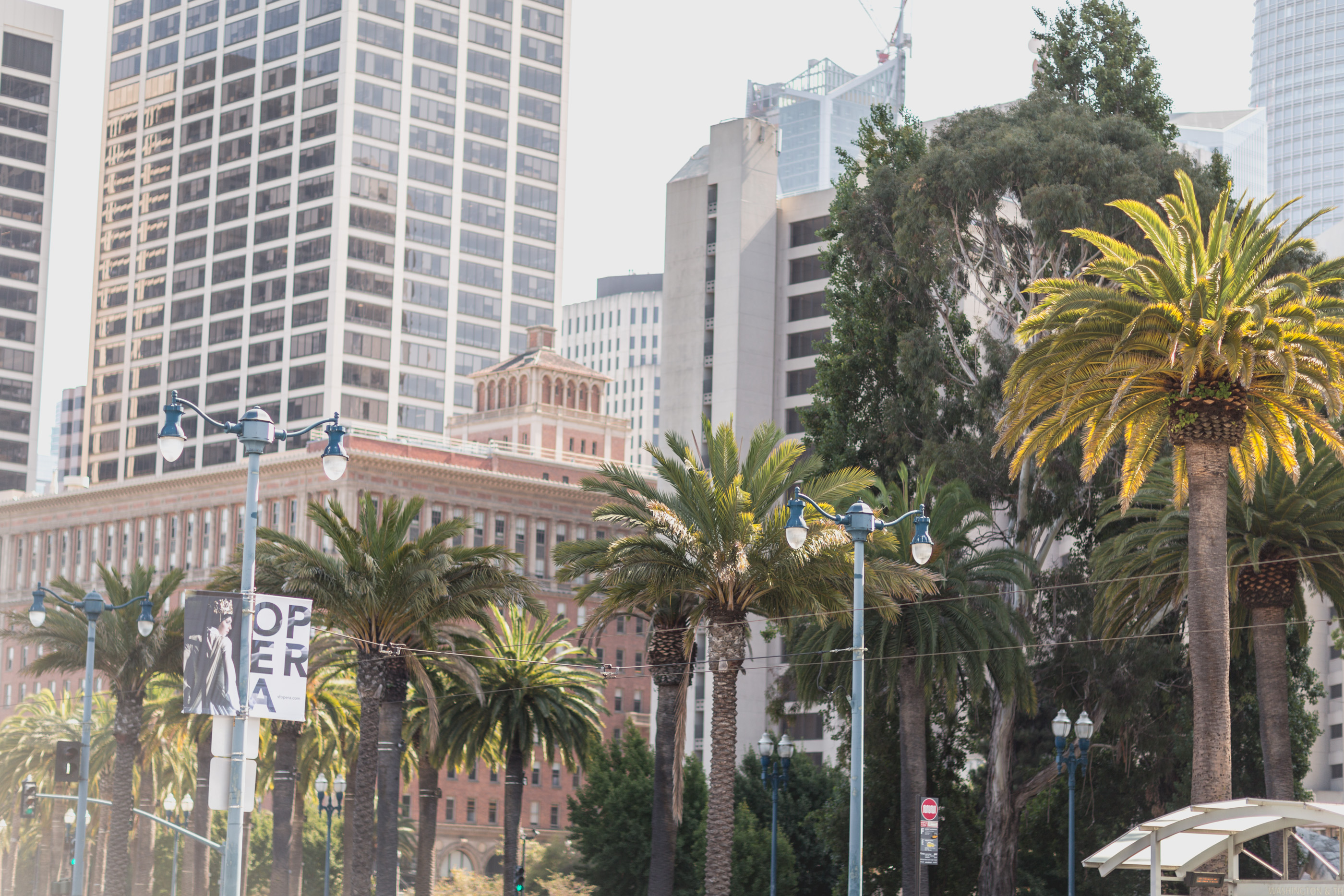 ---
–
FINANCIAL DISTRICT & THE FERRY BUILDING
Day 4 AM: A Midday Stroll & Food Market Feast
–
We actually visited this part of town, firstly after our trip to Alcatraz for a little browse & a late lunch of Oysters in Hog Island Oyster, San Fran's infamous oyster bar situated in the Ferry Building. But we loved the building & it's food market so much we also returned on our final day and tied it into a stroll around the Financial District which we hadn't realised was right over the road, and one part of town where you really could walk from a to b.
The financial district is an easy and busy walk from Union Square to the east side of San Fran where you'll find The Ferry Building and Pier 39, it's lined with shops & offices and certainly is the hub of the working city. On our final day before we flew home we booked a table at the city's 'best' Dim Sum, at Yank Sing. Even on a Monday the restaurant was jam packed with people queuing out the door for the Authentic cuisine they serve up everyday until 4pm. If you're into Dim Sum it's definitely worth visiting.
---
---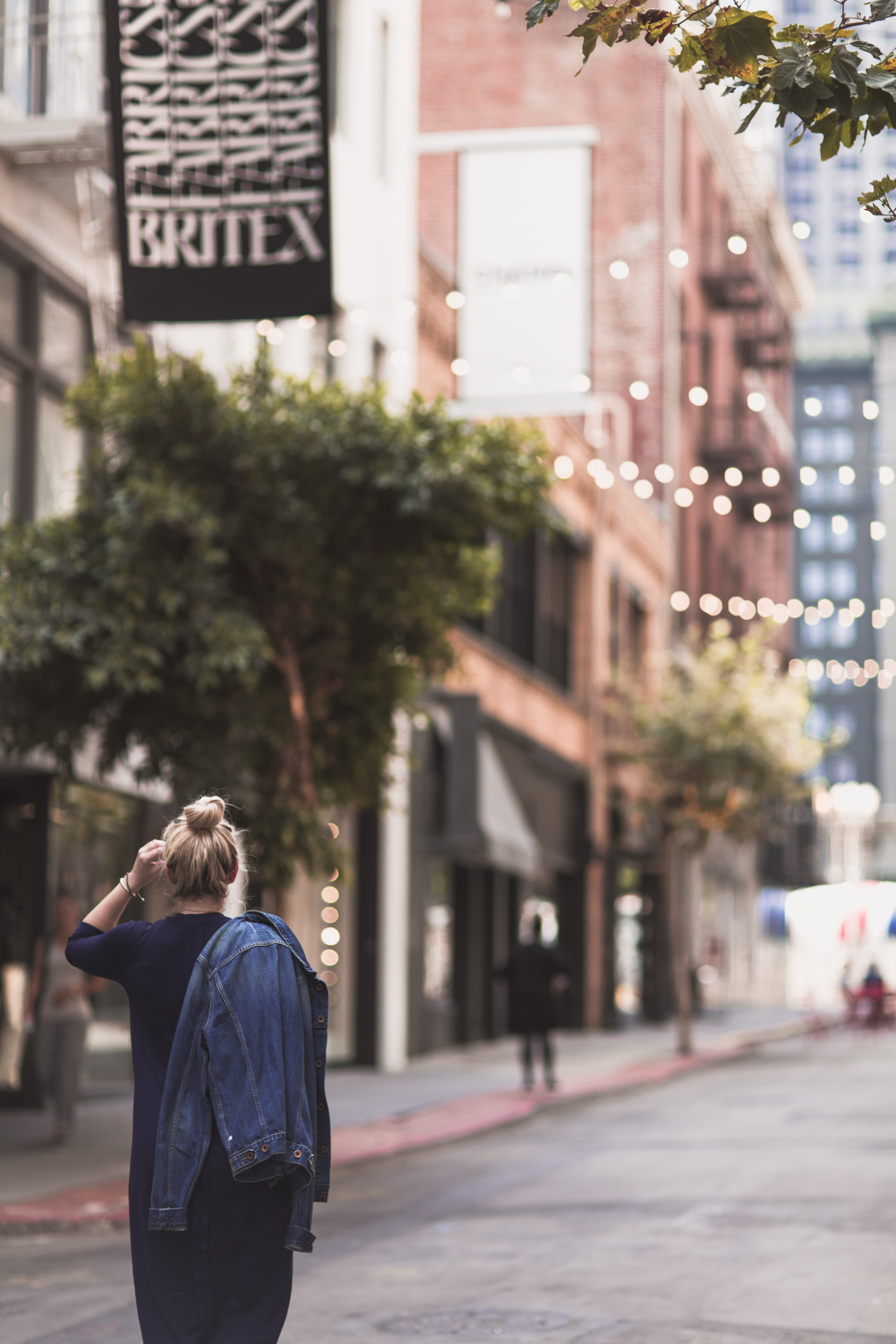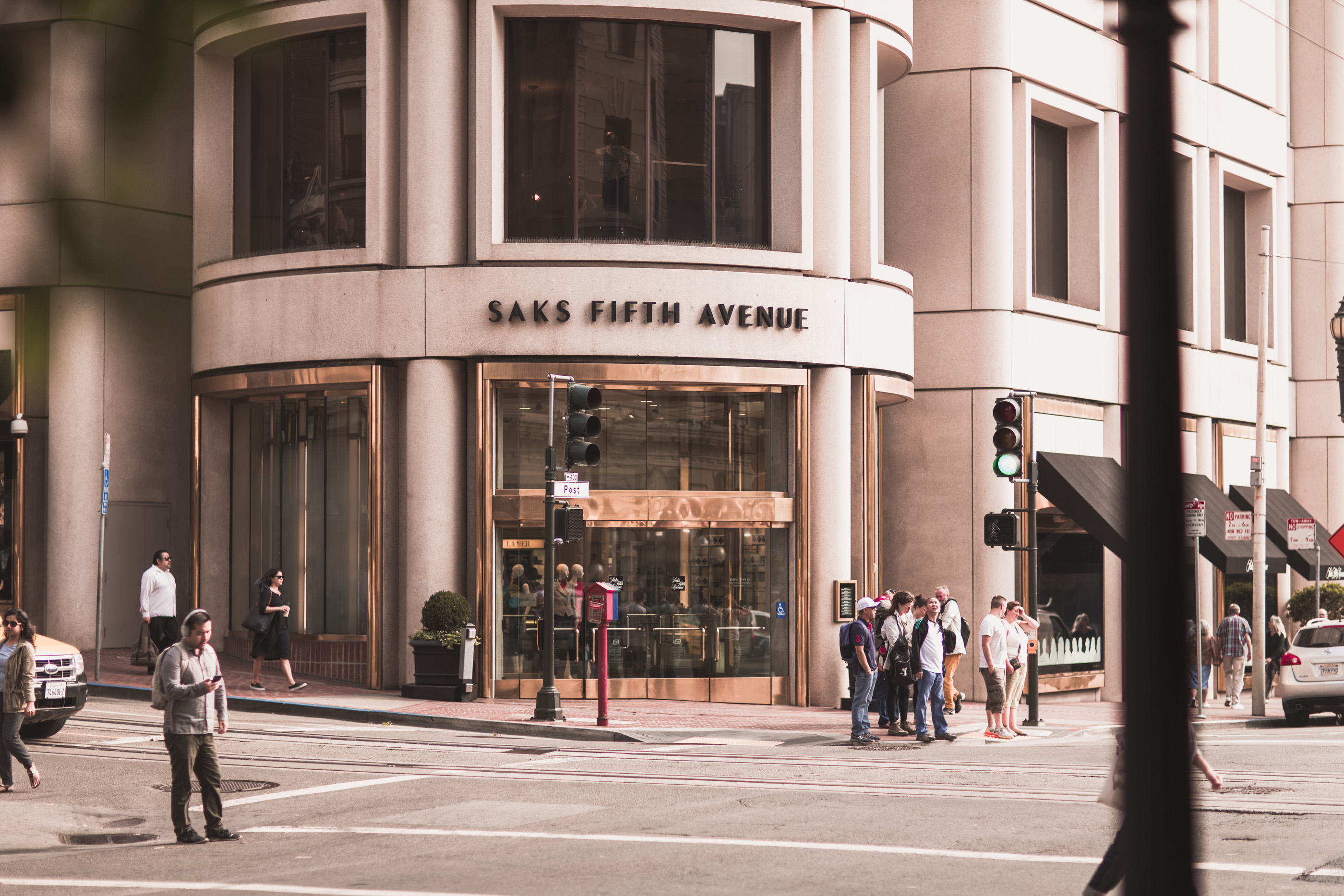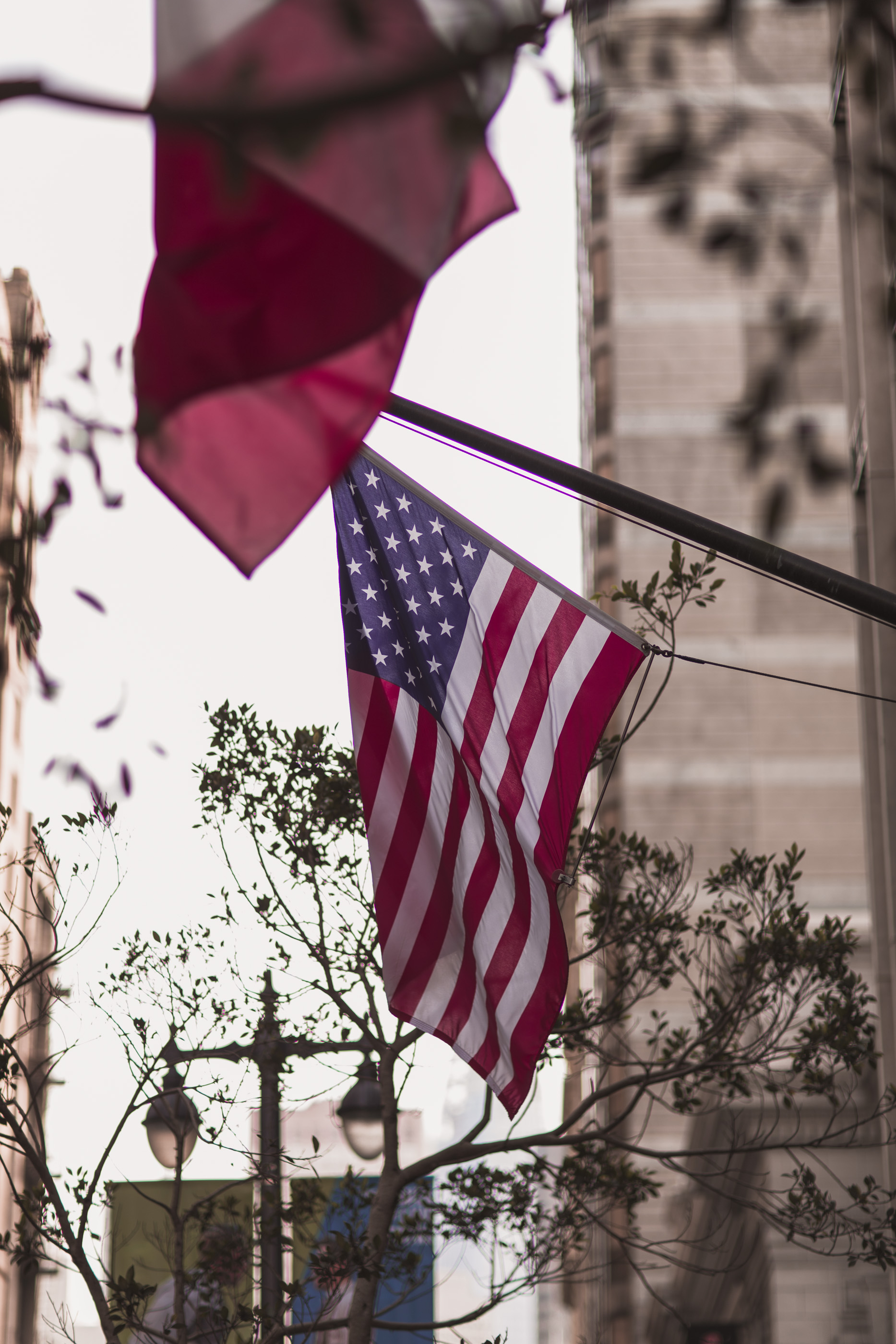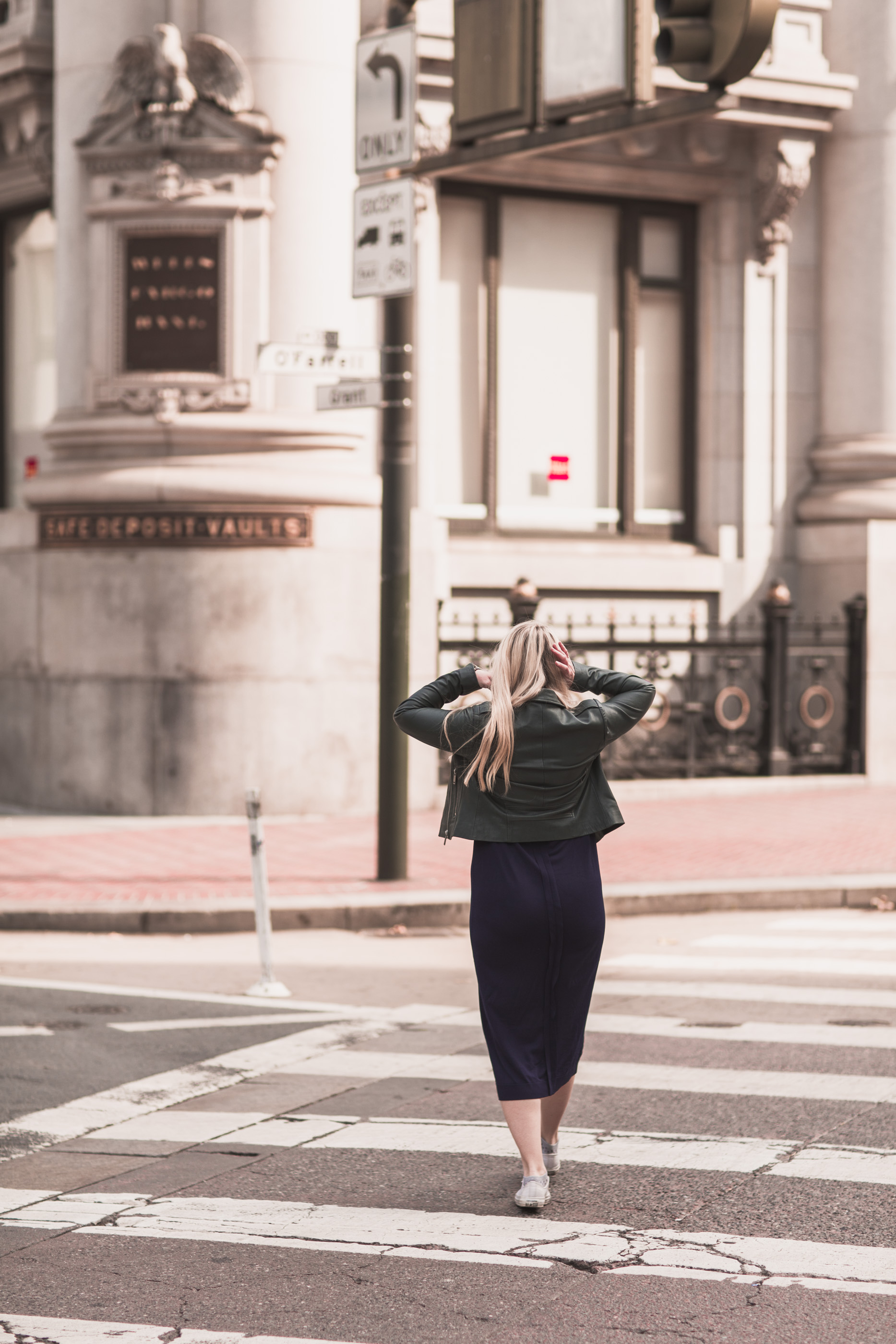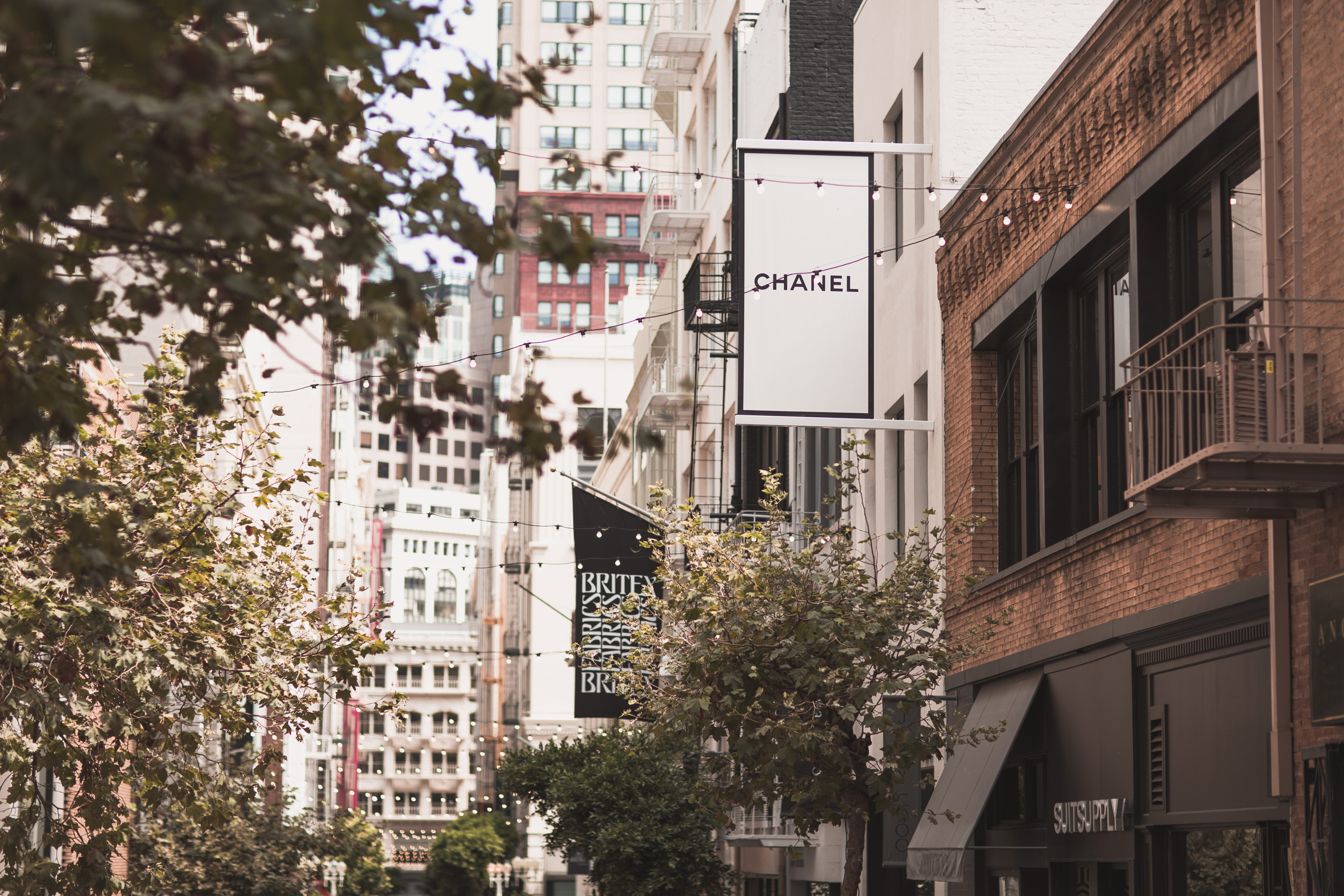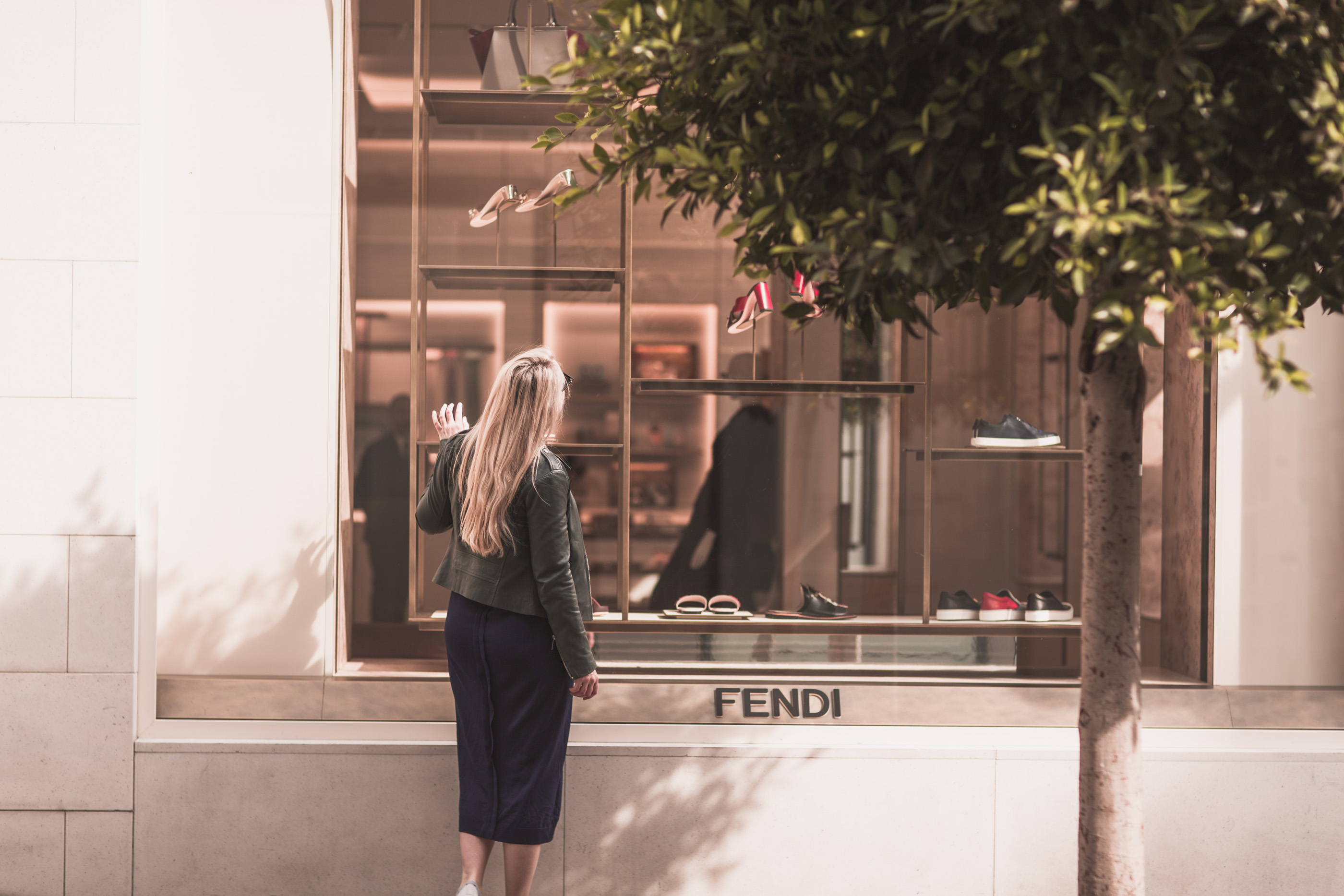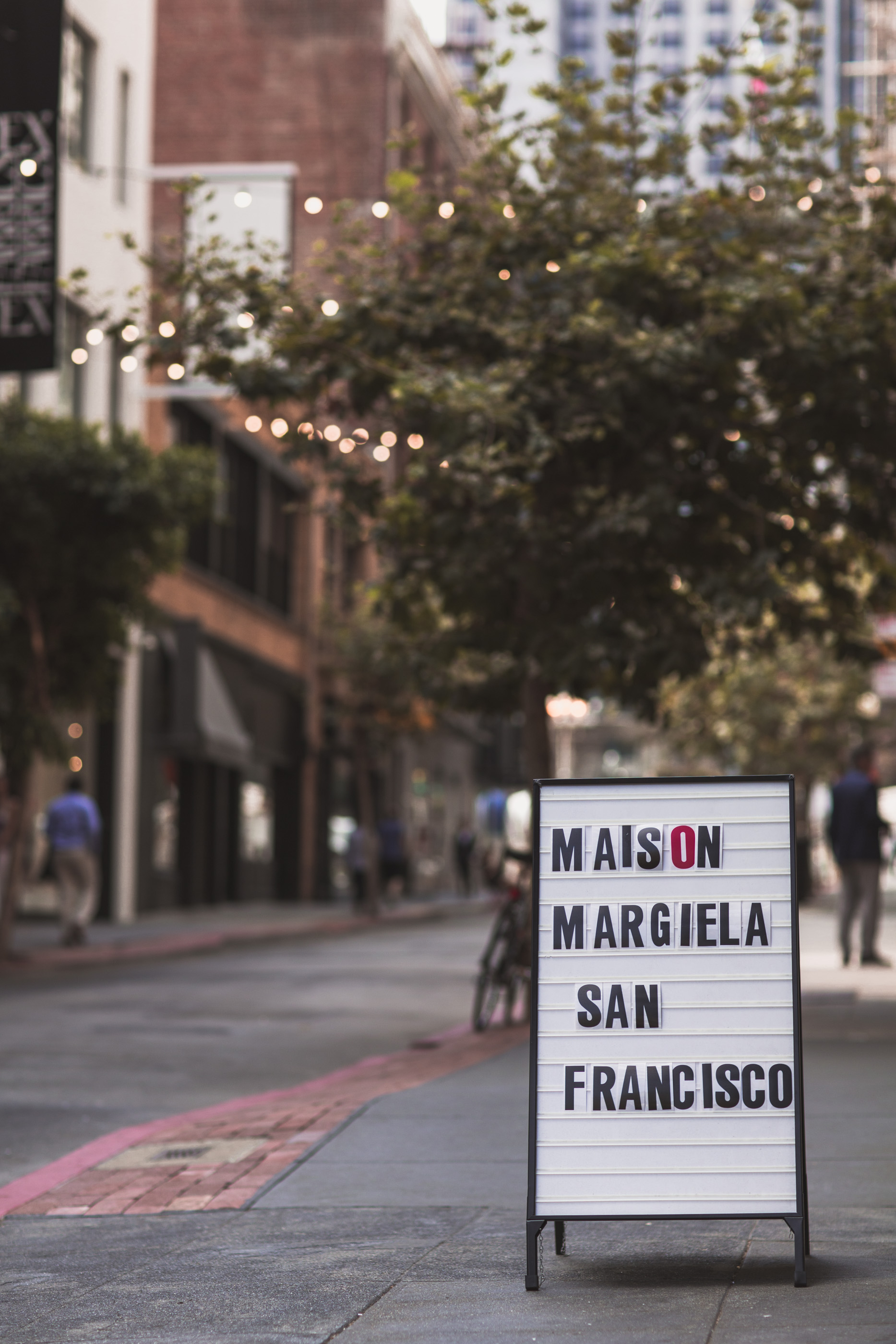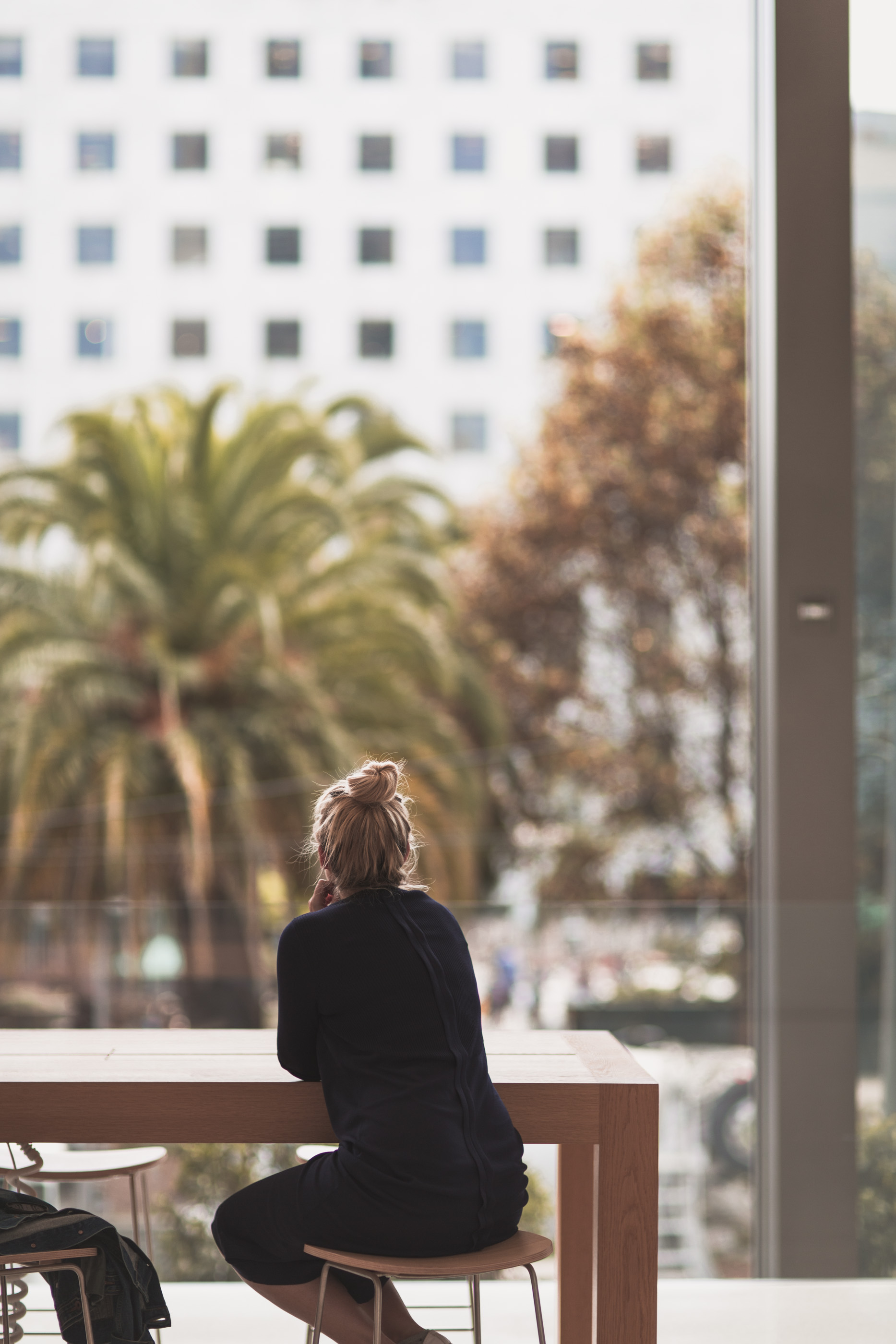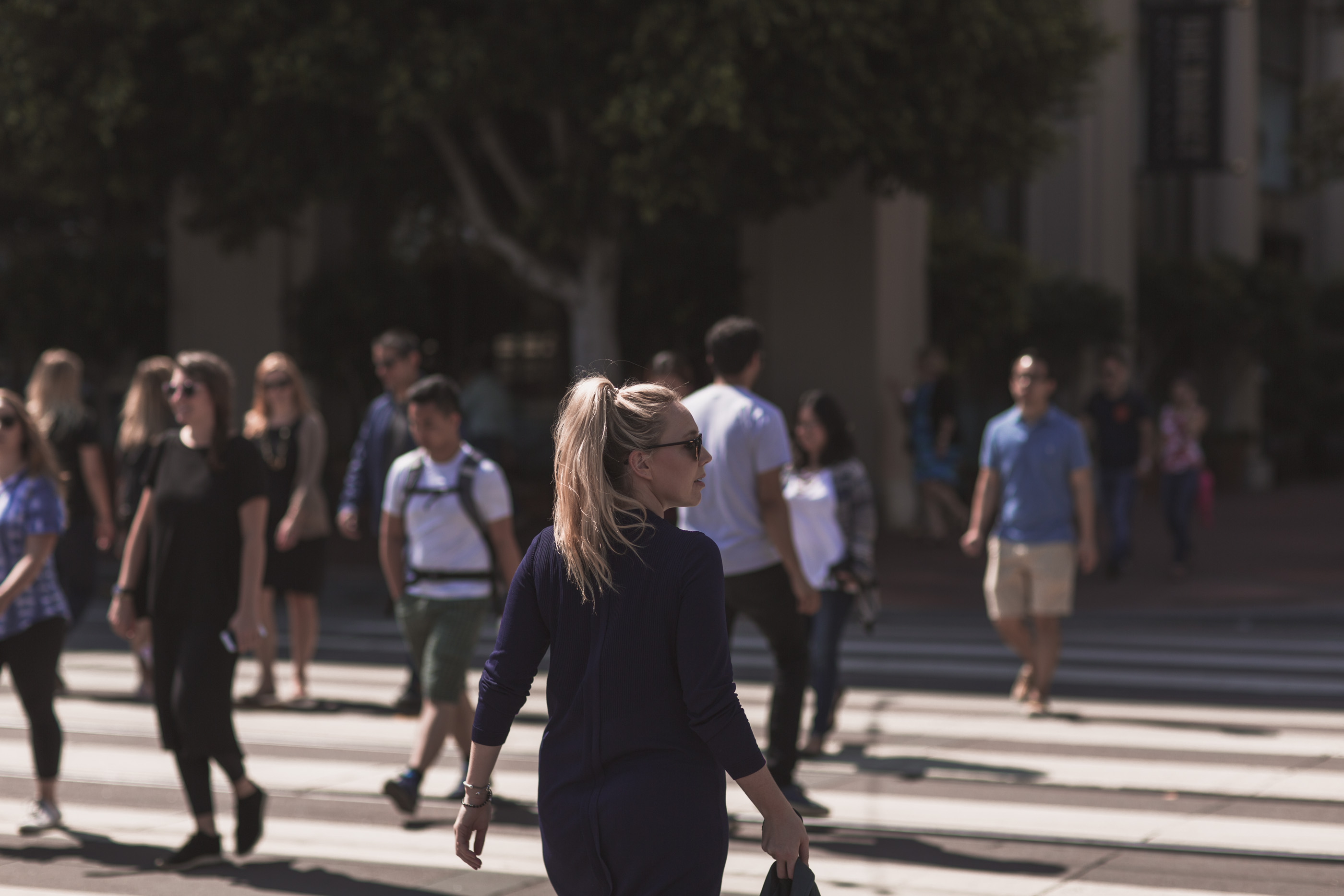 ---
–
UNION SQUARE &  MAIDEN LANE
Day 4 AM: A Morning Walk & Window Browsing
–
And last but not least, Union Square. It felt to me that union square was the heart of the city and the area of town where not only all the shops and department stores were based but also where most the hotels were based too. Our hotel was a short walk from the centre of Union Square on post street so we spent our final morning walking around the shops before heading over to the financial district for Lunch. You'll find all your US favourite stores here & more, but perhaps the most beautiful part of Union Square is Maiden Lane. I like to think of it as a secret street not only because it's a hidden lane amongst San Frans giant grid system, but also because its lined with all my favourite luxury stores, decorated with trees joined by fairy light & generally just the most picturesque street we found in the city.
---
---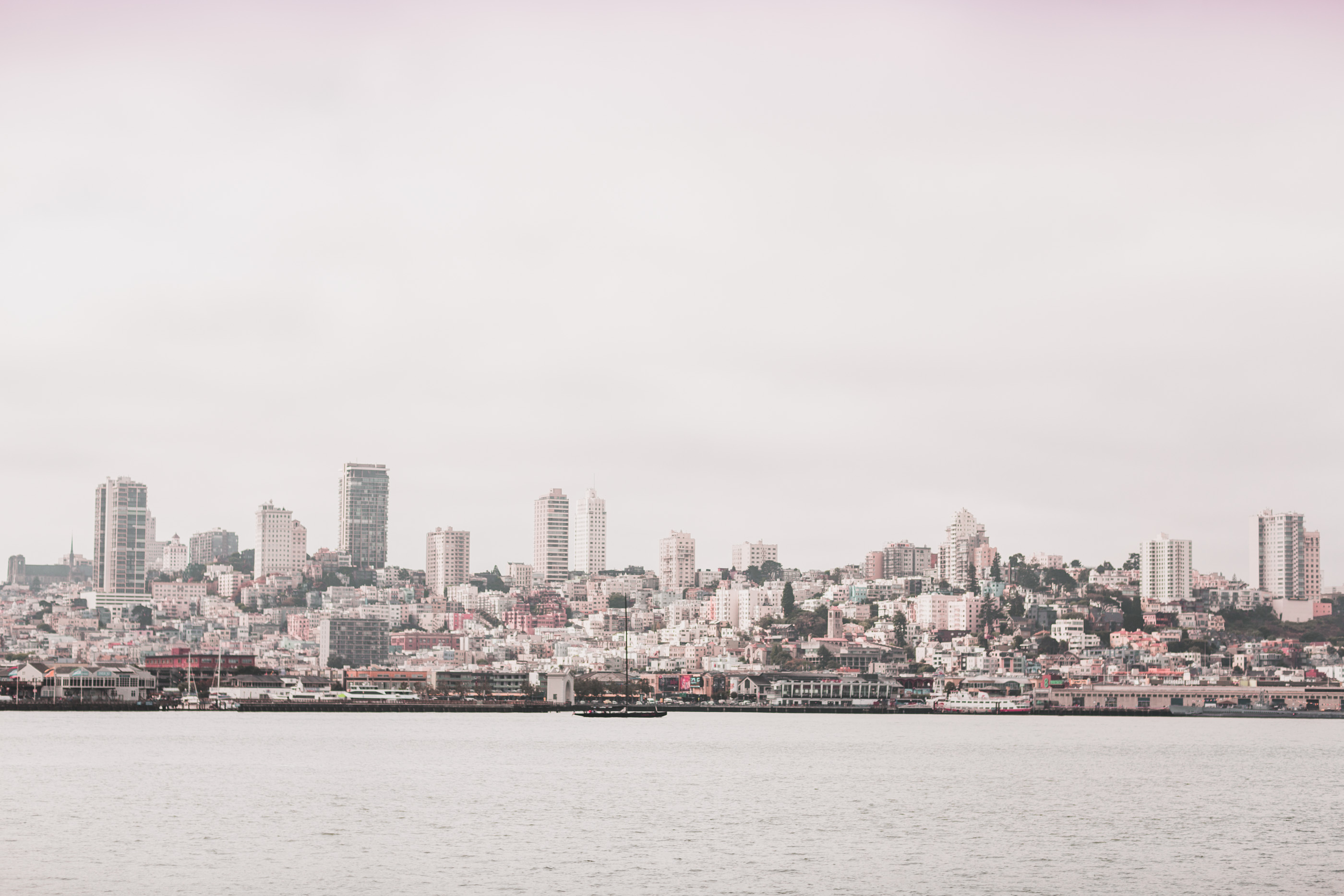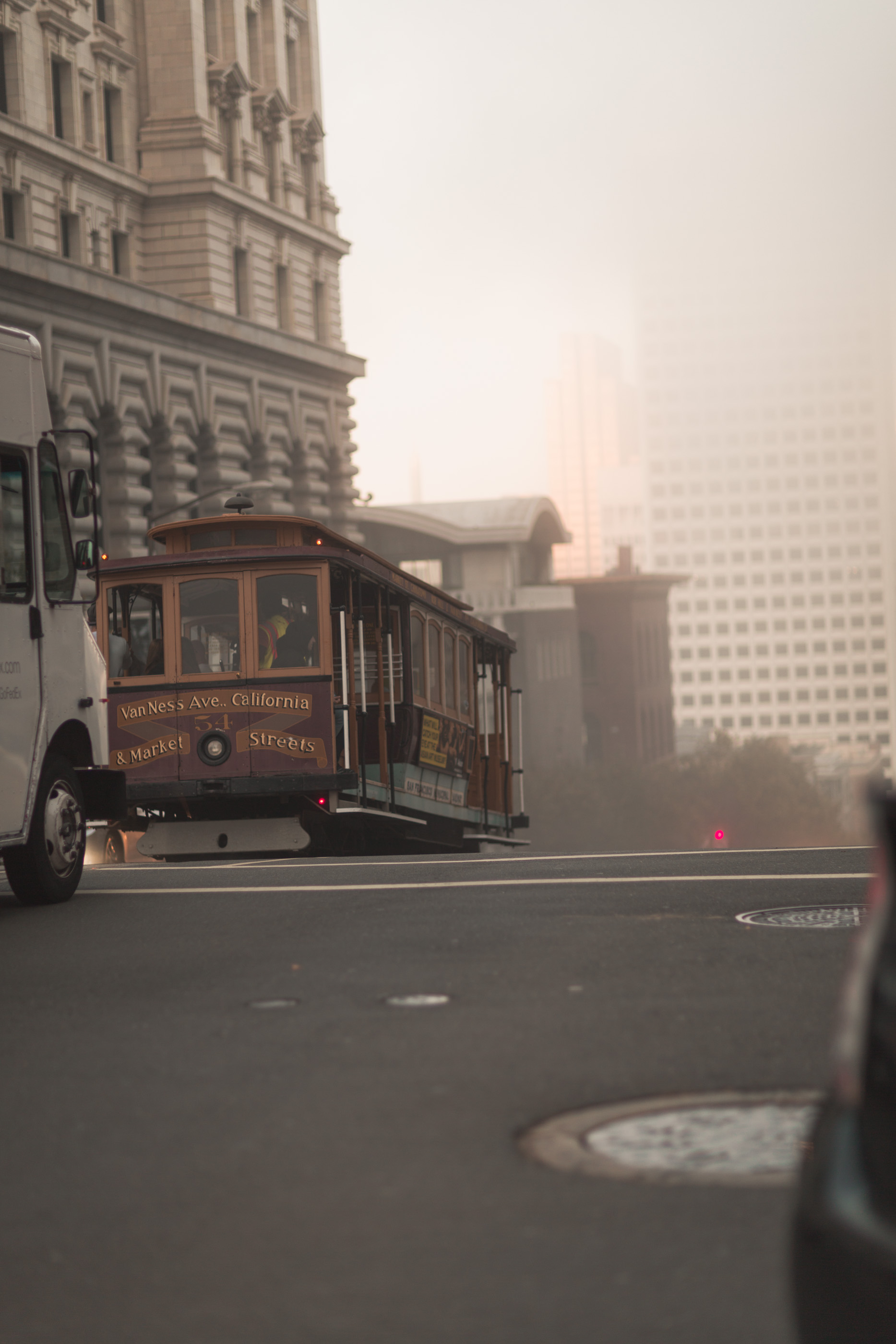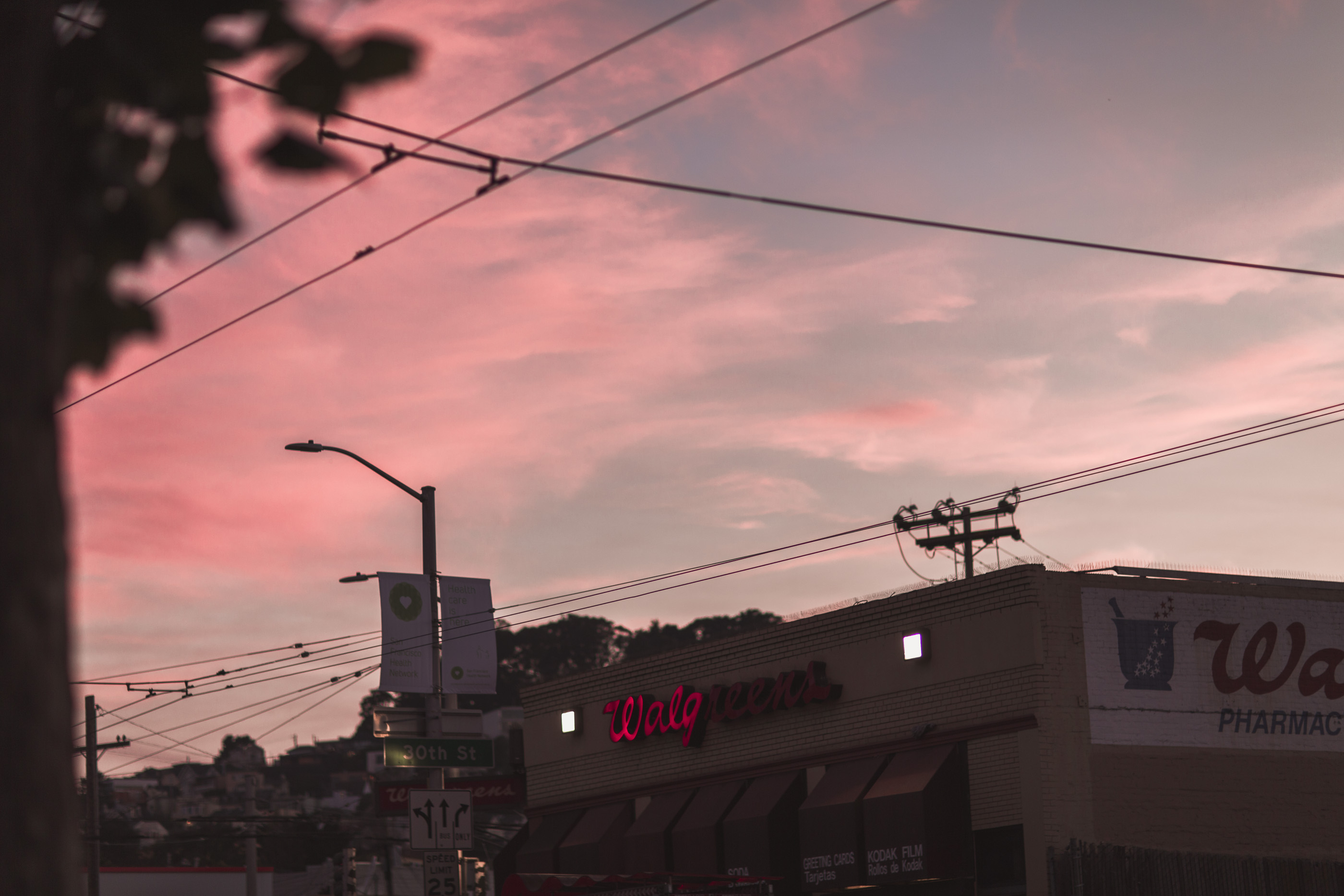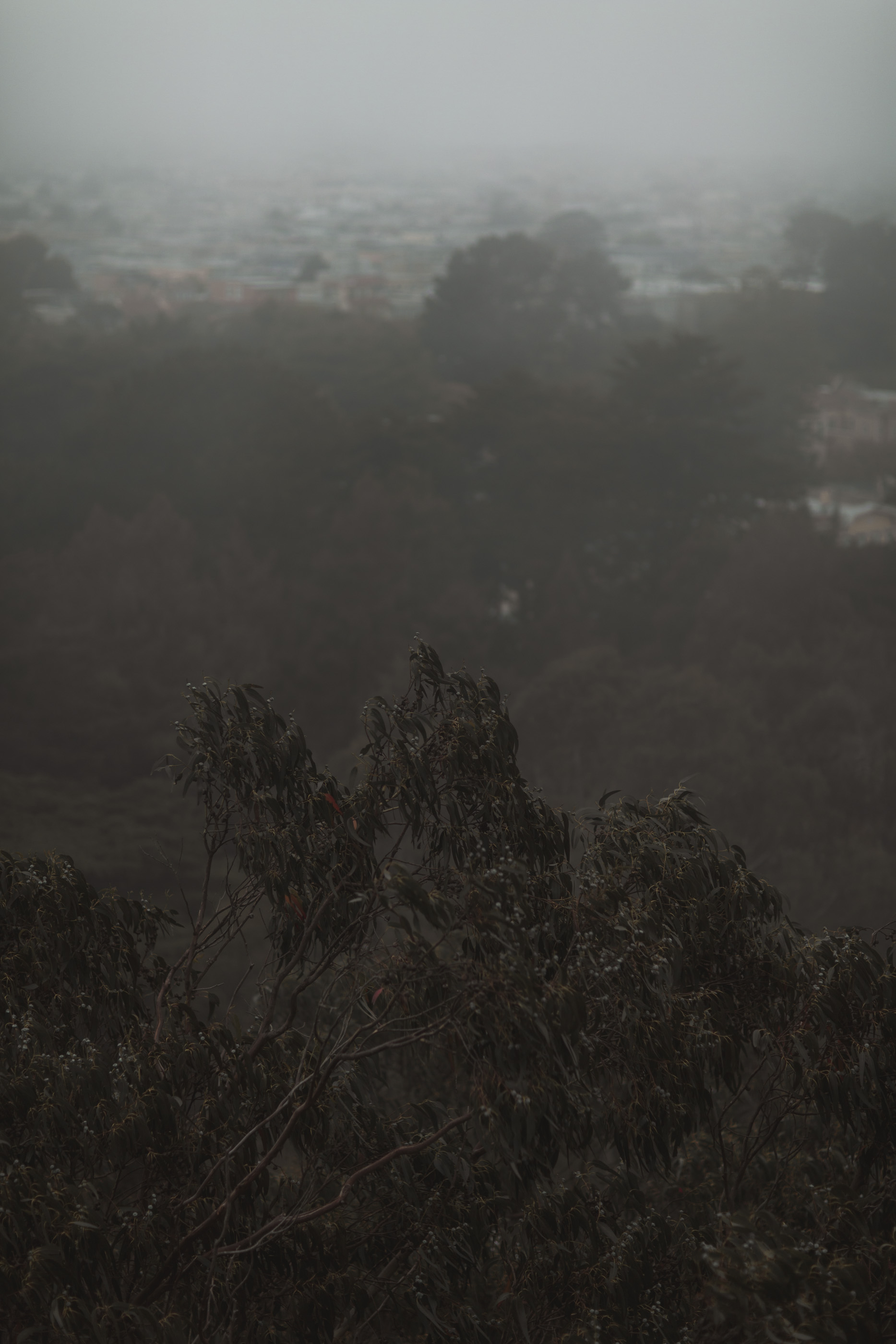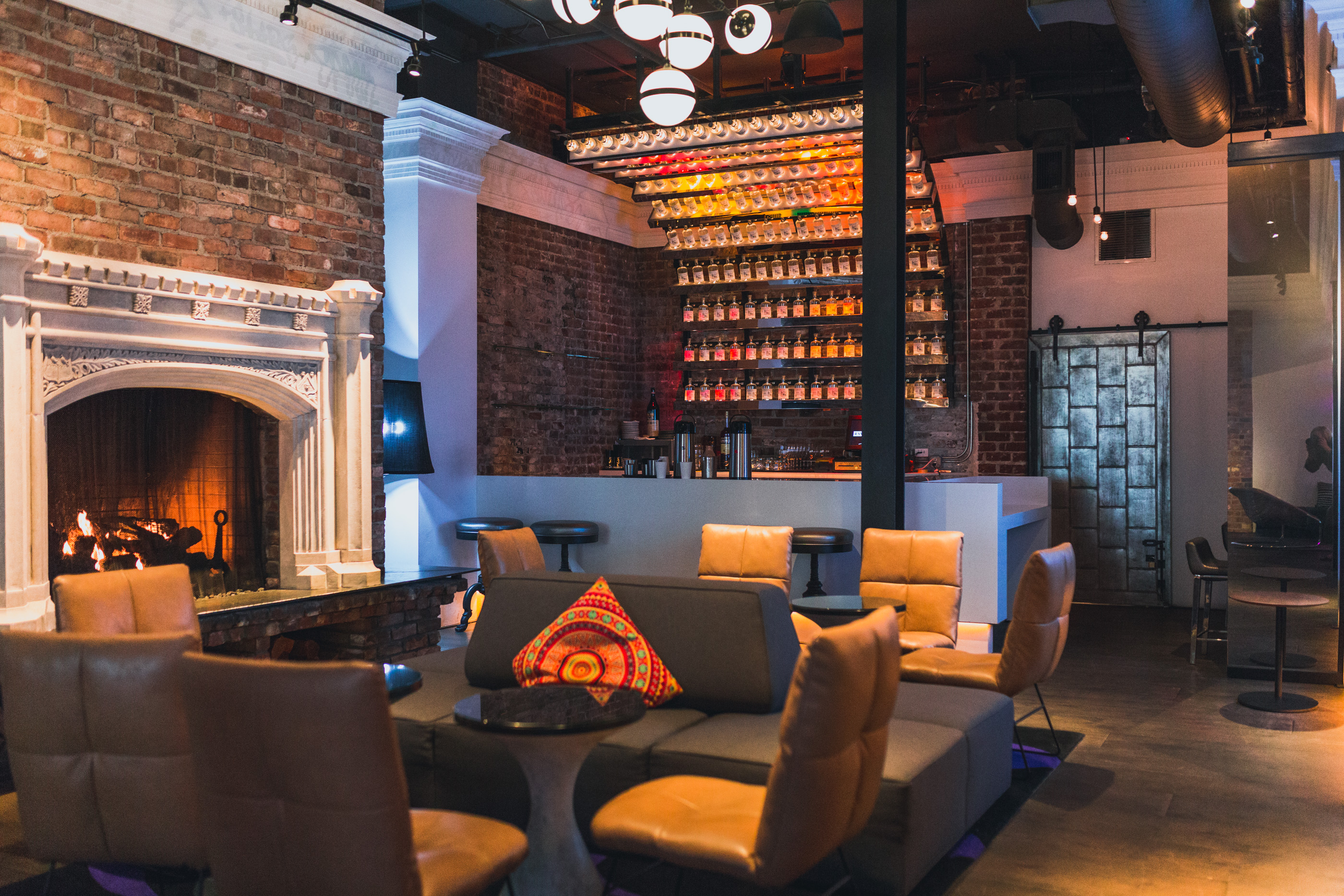 ---
FOOD & SLEEP
Where We Stayed & Ate
We stayed at Hotel Zeppelin during our 4 night stay, a boutque Mr & Mrs Smith Hotel based on post street offering the perfect base but also a very cool vibe for our stay. The hotel wasn't cheap, at around £900 for 4 nights, but I got the feeling that most hotels came at a price in the city. I'd definitely recommend where we stayed if you're looking for a luxe boutique stay in a central location. We also looked at Hotel Zetta & The Battery which were a notch up price wise.
Food was a huge part of our trip and we made a point of researching and booking a great restaurant every night we were there. The places we visited were State Bird Provisions at 1529 Fillmore St (next door and part of The Progress, another highly recommended restaurant) we actually had dinner on their official re-opening and our first night in town and loved the small plates and casual dining style. We visited Cala at 149 Fell Street an upmarket and industrial styled Mexican restuarant which we absolutely loved. Poggio in Sausalito served up delicious Italian and Ichi Sushi which seemingly is one of San Fran's most infamous and popular sushi restaurants and a super small, intimate but delicious find.
Other restaurants we looked at but didn't make it to on this trip were 1760 in Nob Hill, The Saratoga, Del Popolo which looked like fab pizza, as well as SPQR which came highly recommended. Dirty Habits roof top bar was sadly closed on the day we went there too, one on the list for next time.
---
---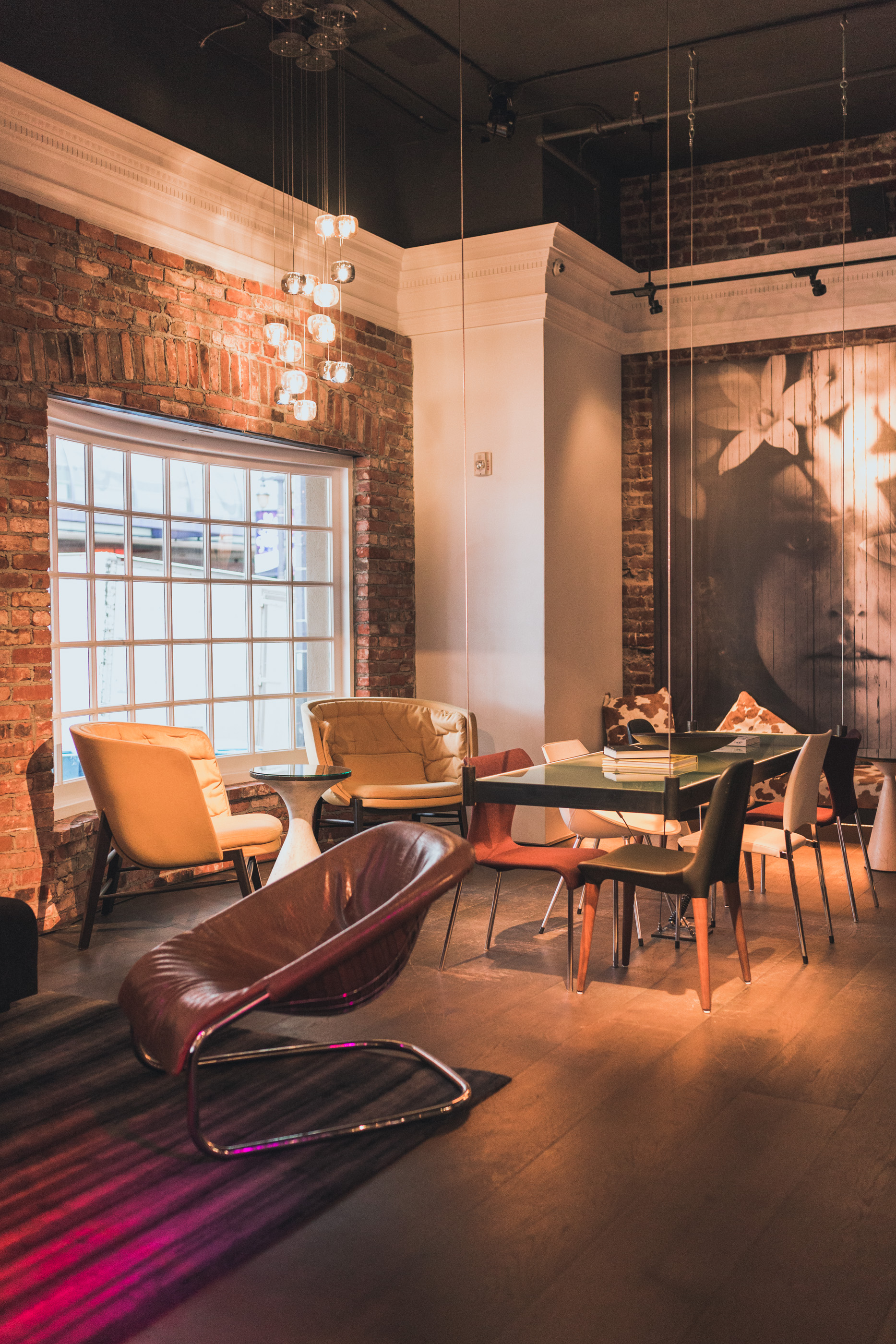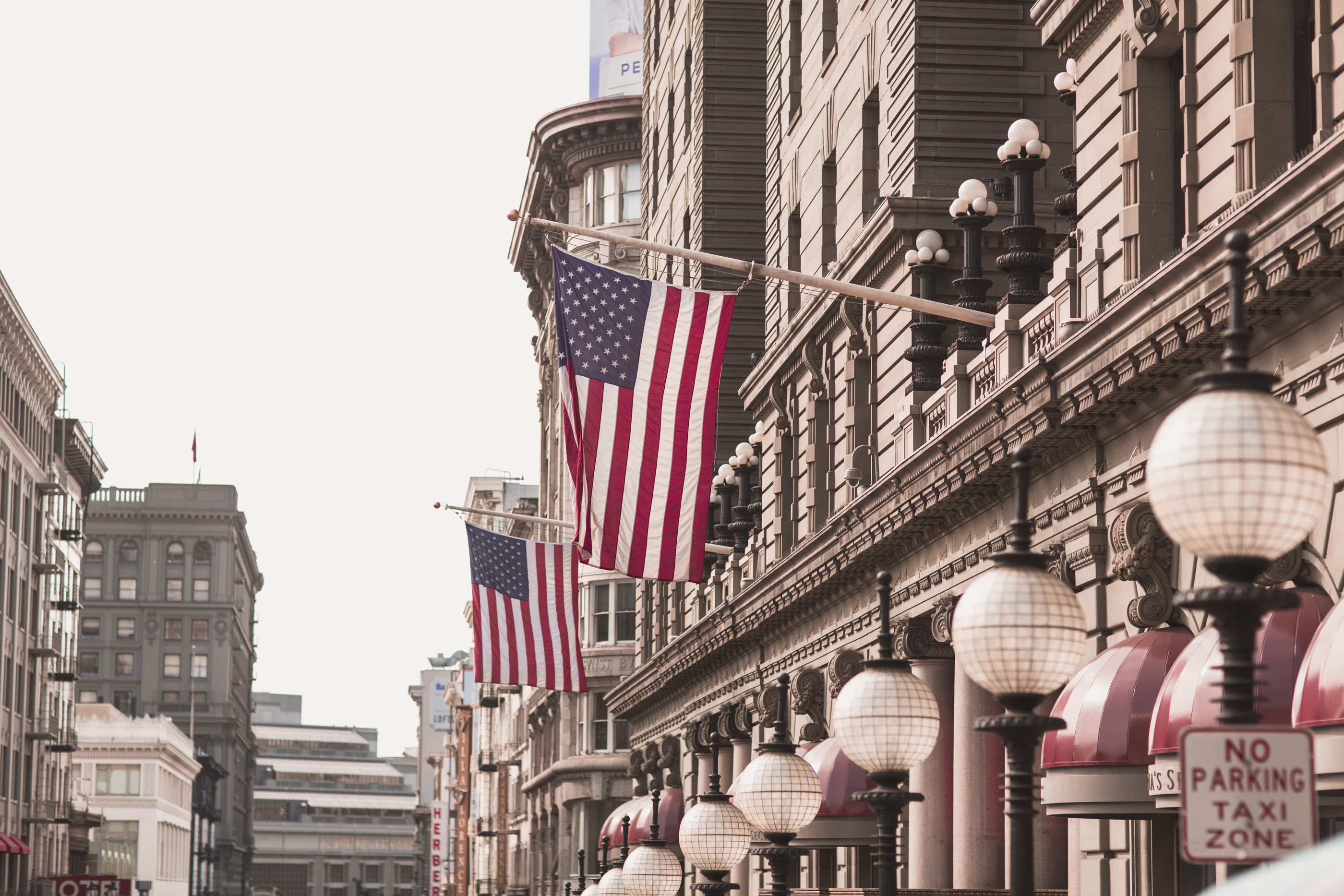 ---
.More San Fran . New York . Thailand . Philippines . Hong Kong .
---
Overall we absolutely loved our stay in San Francisco, 4 nights felt like a perfect amount of time to see the city, but I'd have loved to plan an extra two days to fit in Napa Valley & the 17 mile drive, and i'm already getting more and more close to ticking off the PCH and properly seeing California over the course of a few weeks! I've shared more of my tips about the city here, covering travel, weather & general tips we wish we knew ahead of our visit, in case you're planning to visit soon. If not, get San Fran on your bucket list immediately.
–
Did you find this travel guide helpful? I'd love to know your San Fran 'must see & do' tips so leave me a comment & let me know.