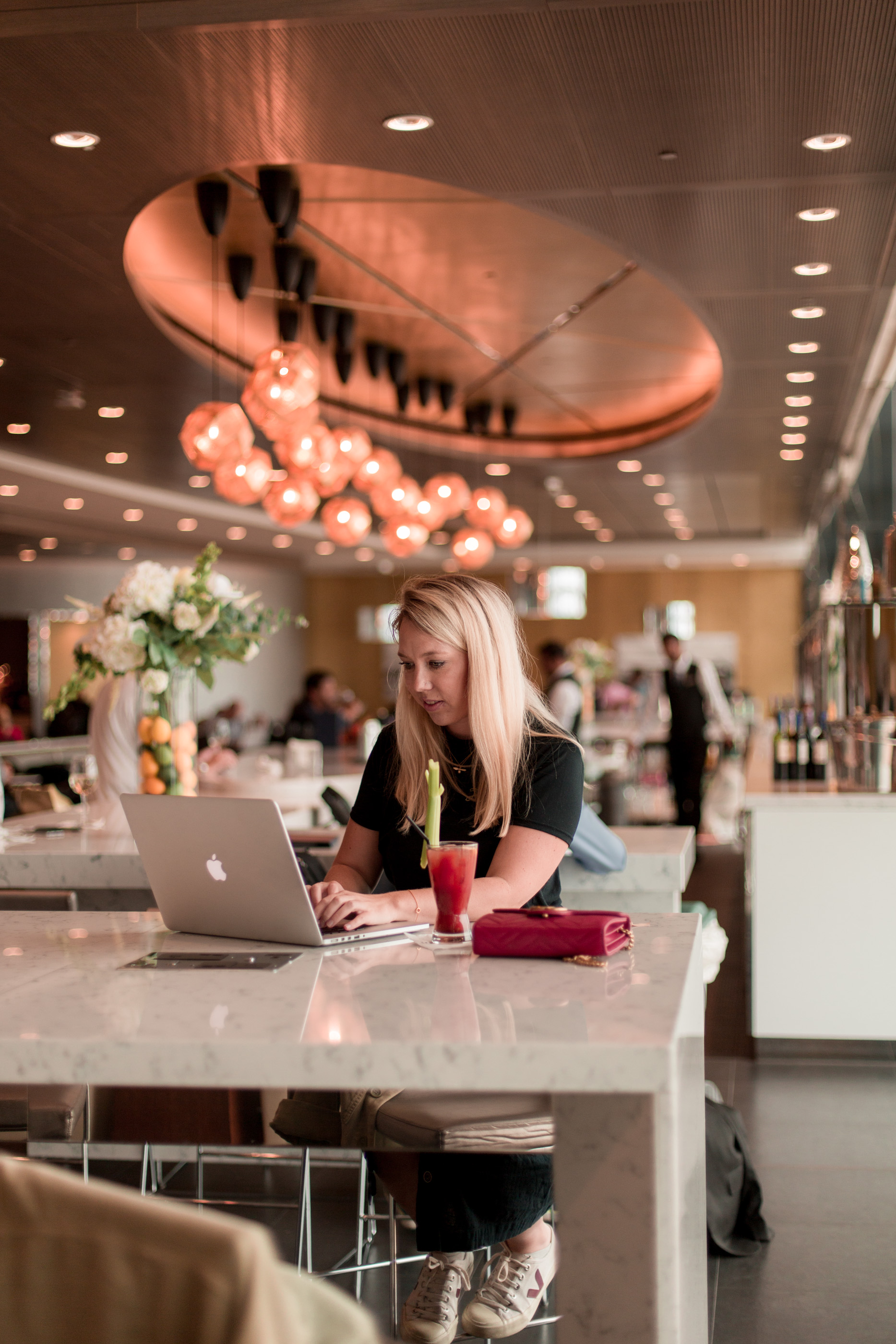 ---
TRAVELLING WITH WORK
5 Tips To Maximise Your Trip
---
I absolutely love to travel, I'm sure by now you know that, whether it's a city break, a long haul adventure, a relaxing beach holiday, or simply a working trip somewhere outside my usual location. Any opportunity to see another culture or place to me is a good thing, and so whenever I have the opportunity to travel with work I jump straight in.
But having done a whole host of work travel in the past, I know that some trips are a serious whirlwind and based on what you see of the country you're in, you may as well be in your own office back home. I've done plenty of trips to Paris where I've seen little more than the Eurostar, a taxi, the office and at most a hotel. Those trips are such a shame, and over the years I've worked hard to plan my trips so that those office / airport / taxi tours alone are avoided.
Of course some times a simple day trip or a quick stopover is all the business wants you to do, but other times there's opportunity to maximize your work trip so that you get a little time to explore the city you're in and enjoy yourself too. My recent trips to Amsterdam, NYC & Denver being prime examples. Today i'm sharing my tips on how to optimise your work trip away & make the most of your travels.
---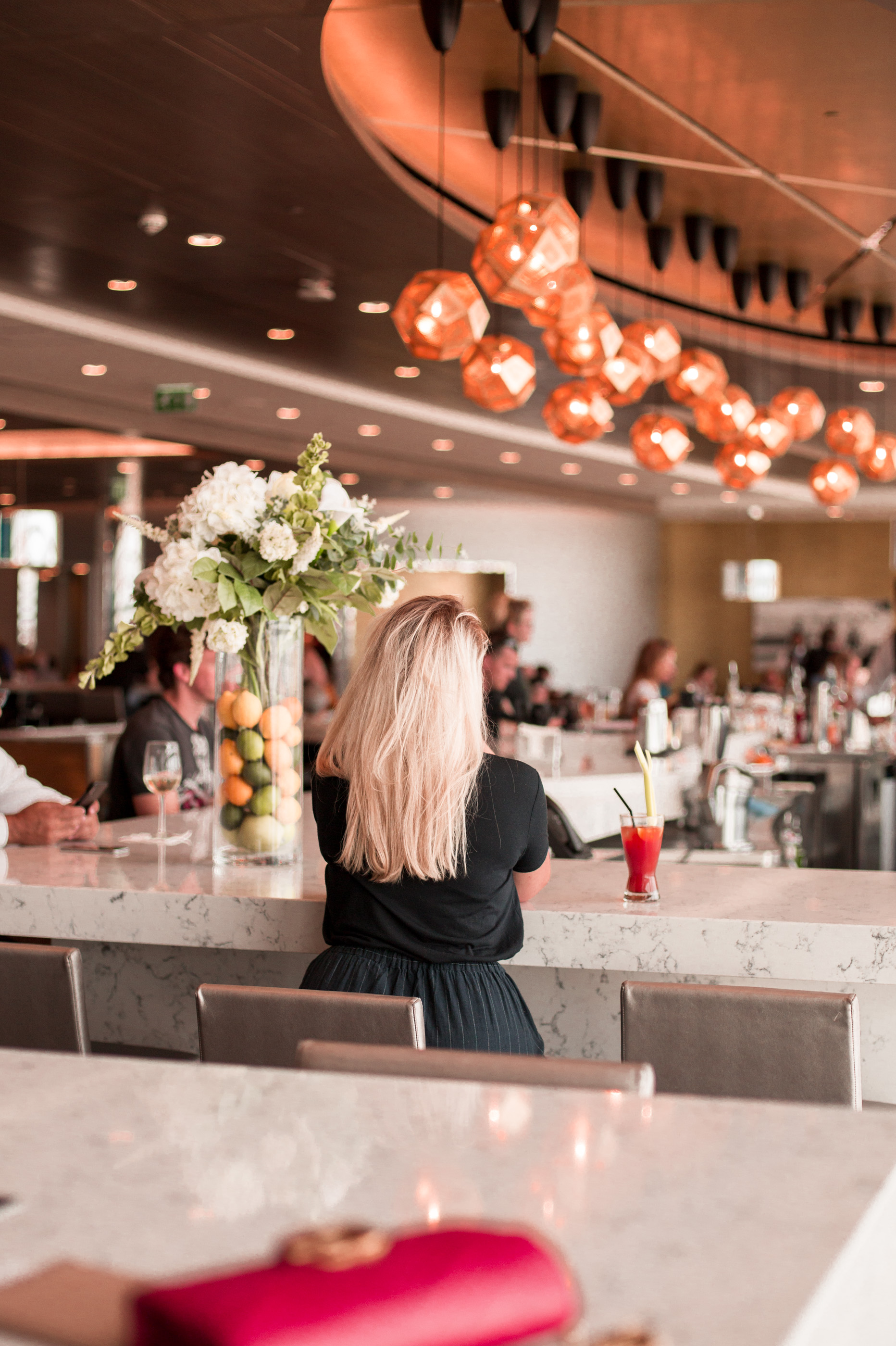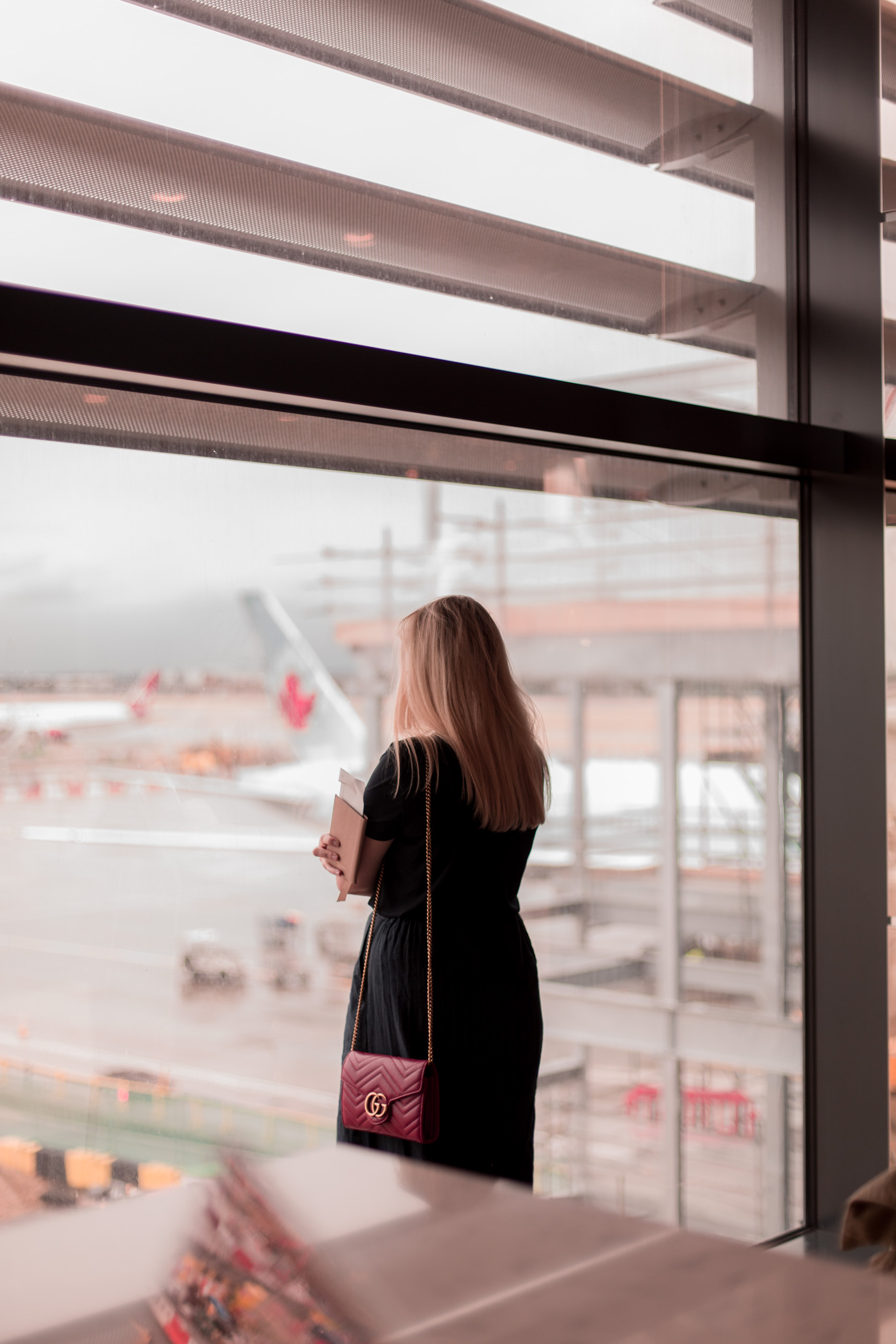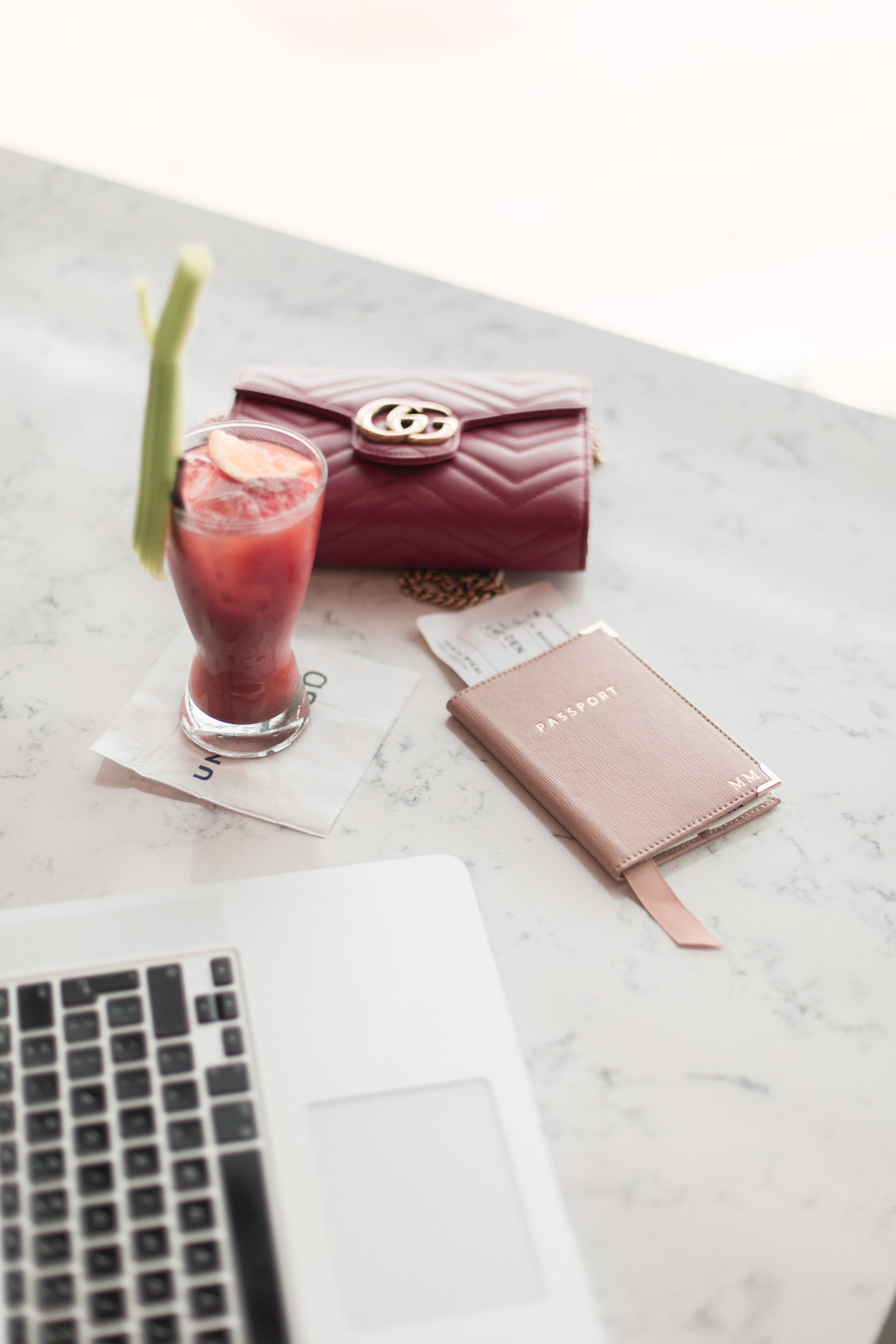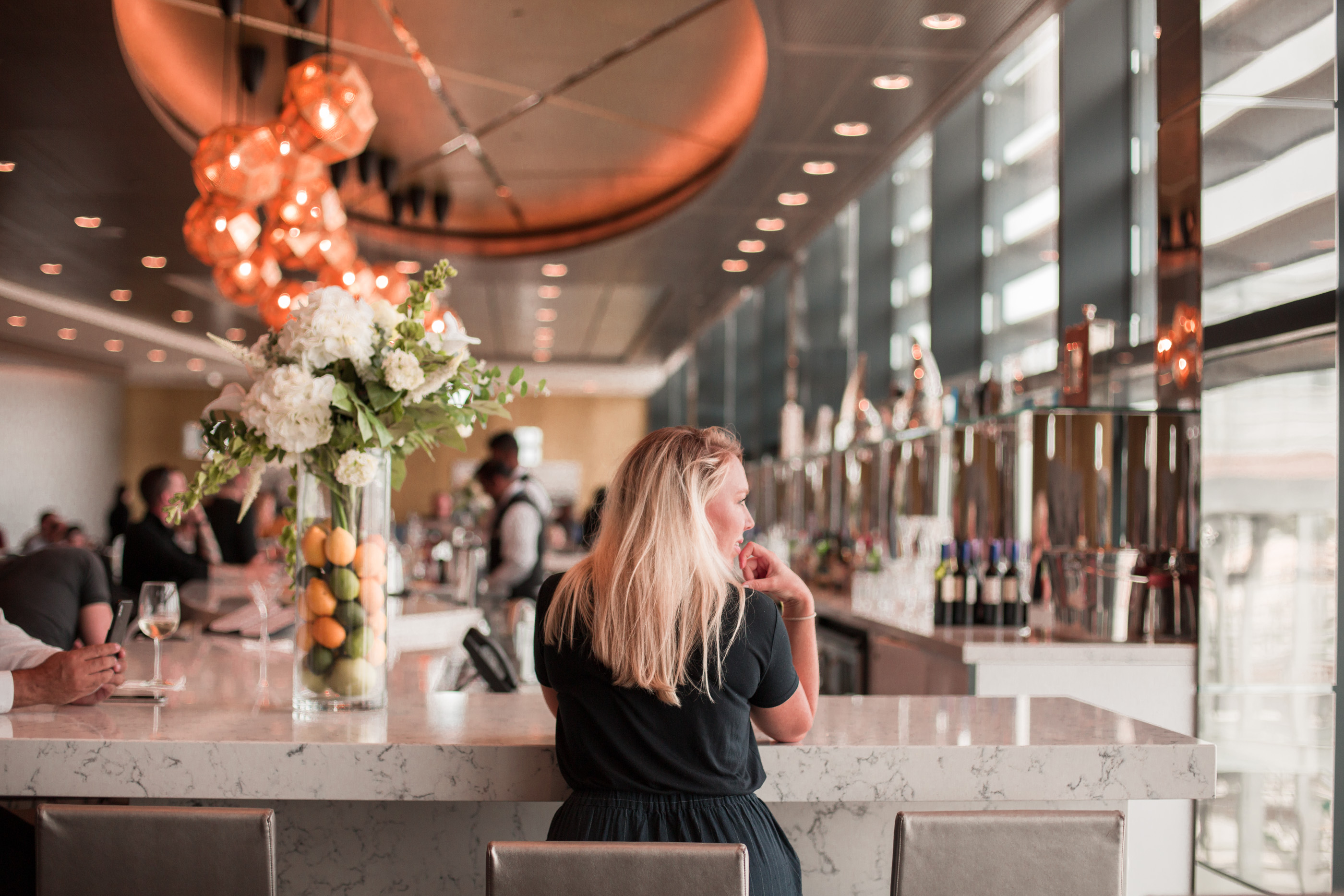 ---
5 WAY TO MAXIMISE YOUR WORK TRAVEL
–
OPTIMISE YOUR TRAVEL TIMES
–
Travel times can make a huge difference to your travel, not just the jet lag factor but also optimizing your time at your end destination and / or time working before hand. Depending on your mindset to work travel, you have a huge opportunity if you enjoy it and enjoy travelling, to plan your trip to maximise your time, and importantly personal time at your end destination.
Take my trip to Denver (i'll be sharing this on my blog soon I promise). To fly on a Friday evening was £2k cheaper than flying Sunday. My meetings were Monday and Tuesday, and the price of a hotel for the weekend was a tiny drop in the ocean compared to the flight savings. It made far more sense financially, but also personally for me, to have a couple of days in the city before the meetings begun – to adjust to the timezone, prepare for my meetings, and also settle in and spend some of my weekend exploring the place I was travelling too. You can work your travel times, to not only maximise your personal travel time, but also the best cost for the business.
Where you can, think about your weekends and plan your work for the start or end of the week if it's a short trip, even if you have to pay for an accommodation extension yourself, with a return ticket booked sometimes it's worth footing a hotel bill to stay and actually explore your destination. I've done this before with Paris and stayed out for the weekend post my meetings and even had a friend come out and join me for the weekend. I've spent so much time in Scandinavia and I only wish I took my own advise on those trips and extended my work trip for a personal stay at the end. While you're there, you may as well make the most of it.
And a final note on travel times … don't forget to take into account time differences, jet lag, and your working hours before and after you travel. The red eye into work, no matter what class you travel, is a killer. Trust me.
–
RESEARCH YOUR OWN ACCOMMODATION
–
It's quite common for businesses to have 'chosen' hotels for you to stay in. My client and my company certainly do. But despite the huge global network and i'm sure volume of business we bring, the rates are still pretty high, and the hotels are those huge, 5* corporate and conference hotels …. 1000 rooms with little charm.
I for one actively avoid these luxe global hotel chains, in preference for something smaller, more boutique and more often than not actually cheaper yet far more beautiful than the big corporate chains. Despite the fact i'll be travelling for work, I will research my location and accommodation a lot, I want to stay somewhere safe, comfortable and somewhere I can enjoy my stay and not feel like i'm in a corporate hotel prison. I'm quite the fuss pot with hotels at all times, and I don't let this slip on my work travels. What this doesn't mean is I spend a fortune, every company has a budget, but I do my research, I look beyond the obvious and I find lovely little places to try.
Air BNB is also another fine option if you're visiting a city with lots of quality air bnb's available, more often than not they're far cheaper than a nightly stay in the big 5* corporate prisons, but so much more lovely to stay in. No matter how busy I am, I always take accommodation into my own hands and spend time choosing the right place.
–
LOCATION LOCATION LOCATION
–
More often than not, the office you're visiting won't be in the heart of the city. Take my trip to New York for example, yes I was travelling to New York State, but the office I was to spend two days in wasn't in New York City. I made a real conscious effort to therefore choose a hotel in the heart of Manhattan and research my route via train to the office north of Manhattan everyday. It may have meant an earlier start, but it saved me from being stranded somewhere for 4 days with nothing around me (which was really important to me, as I was traveling alone for 4 days). The same goes for my stay in Denver. The reality is if I didn't choose accommodation where I did (in Manhattan and Downtown Denver), I would have been stuck in the middle of nowhere, without much choice of places to eat and see, and little to do after work other than sit in my hotel room. In my opinion when you're travelling with work, it has to be comfortable and to the standards of you're everyday life, and this means being able to take a stroll in the evening, enjoy a nice restaurant for dinner and not be stuck in your hotel for 5 days at a time.
–
MAKE THE MOST OF YOUR EVENINGS
–
It's so easy when you're travelling with work to leave the office, head back to your hotel, and simply stay put. I've been there and done it, dinners in the hotel restaurant, evenings spent in your room working, and barely a single minute spent outside a taxi, your hotel or the office you're visiting. But it's just such a waste of a trip, no matter how many times you've been to the destination, or how small the city or place you're visiting, there's always something new to explore and see, a new restaurant to try, show to see or even area to stroll along. Your evenings truly are your personal time and whilst I appreciate on some trips (like new business pitches for me) you simply don't get out the office until 10pm, you really should when you could be forcing yourself to leave at a good time and actually spend your evening enjoying yourself and unwinding from work. I managed to see so much of New York just by leaving work at 530pm and simply exploring until I went to bed at 1030pm ish.
I mentioned in my New York post and my recent travel photography post how there are so many places I've visited which I haven't documented on the blog. I feel sad I didn't take this advise on those trips, and maximise my time more so that I could spend an evening strolling and shooting photos for my blog, and even have a weekend to myself while I was out there.
–
GET LOCAL RECOMMENDATIONS
–
Whenever I travel to a new place, or even return somewhere I've been before (like NYC), I always reach out to my counterparts in those markets and ask for their recommendations. Places to eat, stay, visit for coffee, cool things to do in the evening. Equally when people visit London they often email me before they come to ask for a few new spots to try out.
Travel is always best when you live it like a local would. Trying the more under the radar restaurants, staying in the slightly up and coming part of town (like I did in Denver), seeing a new neighborhood after work. The hotel restaurant isn't always authentic, and so while you have a little time post work each day, go and see what the locals get up to, spend an evening how they would. It's such a wonderful feeling to explore a new city and discover some of the hidden favourites that the big travel sites might not tell you about.
---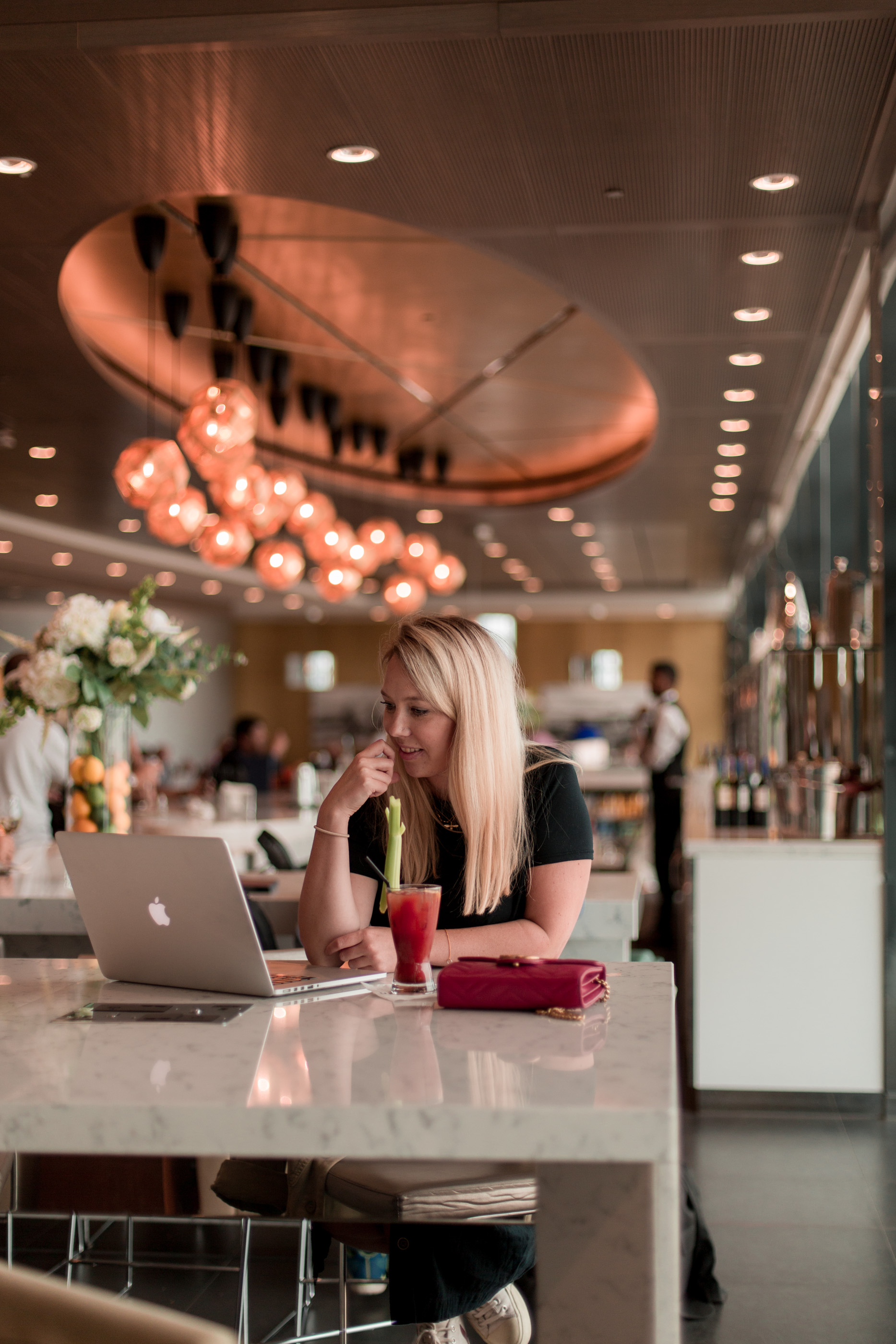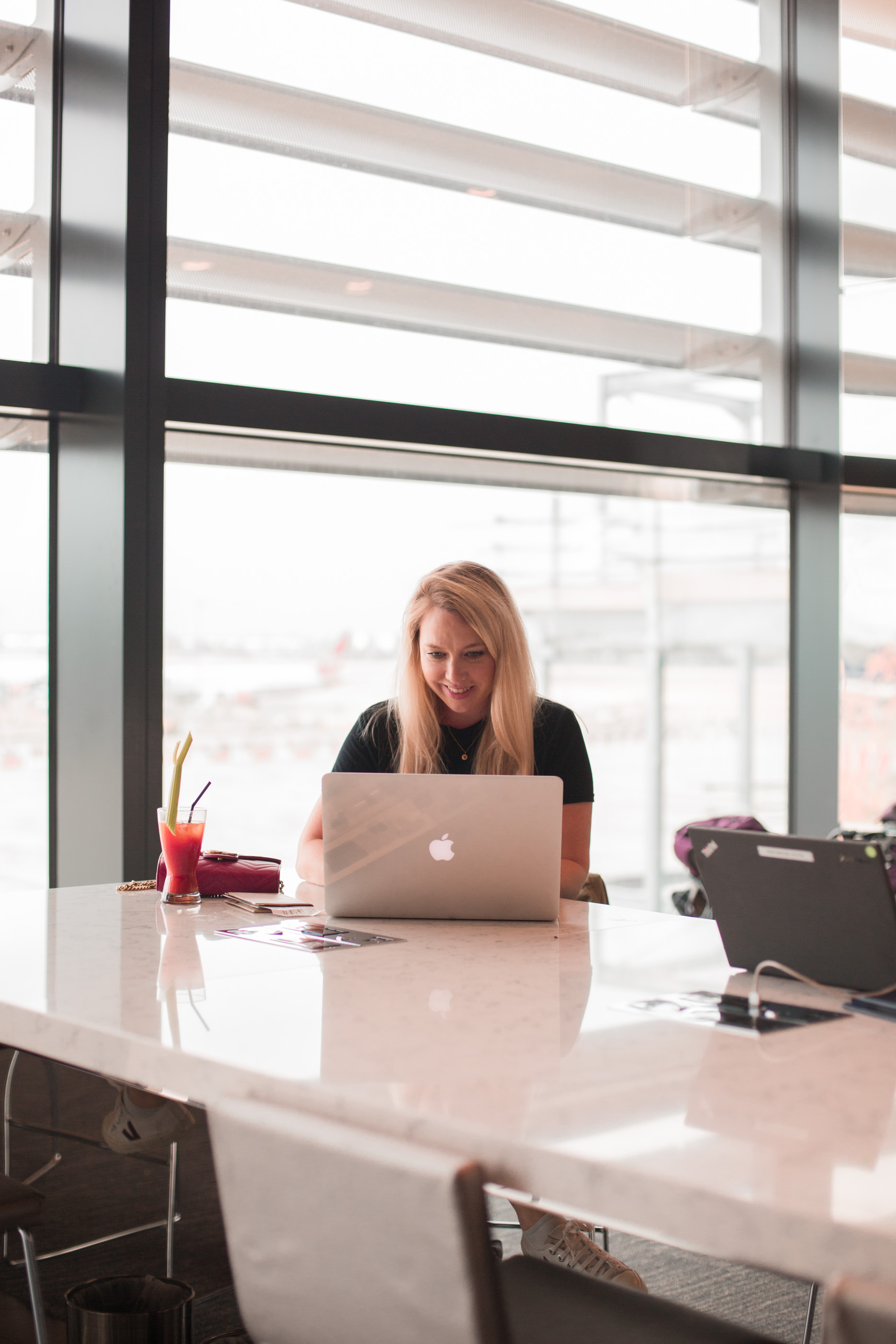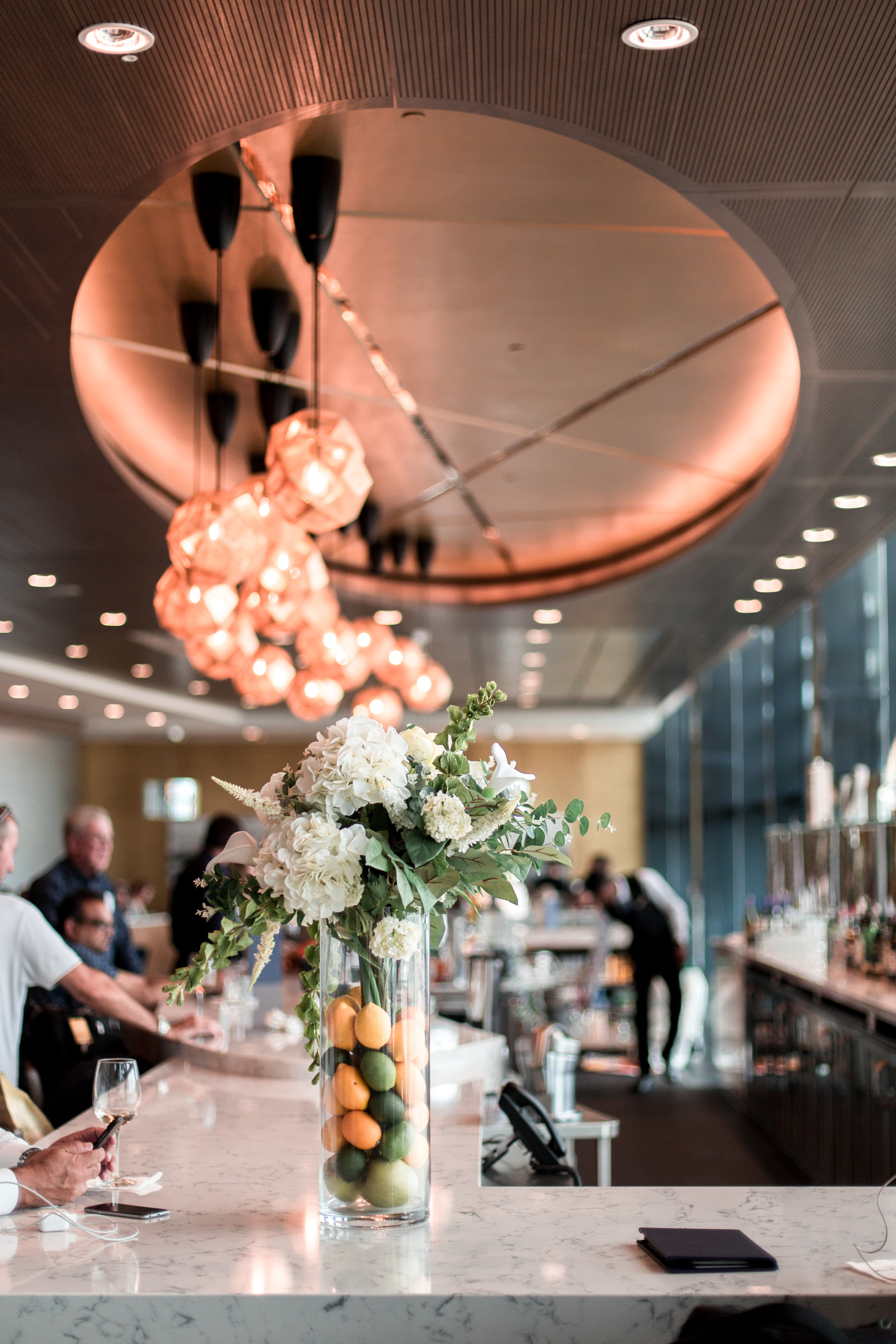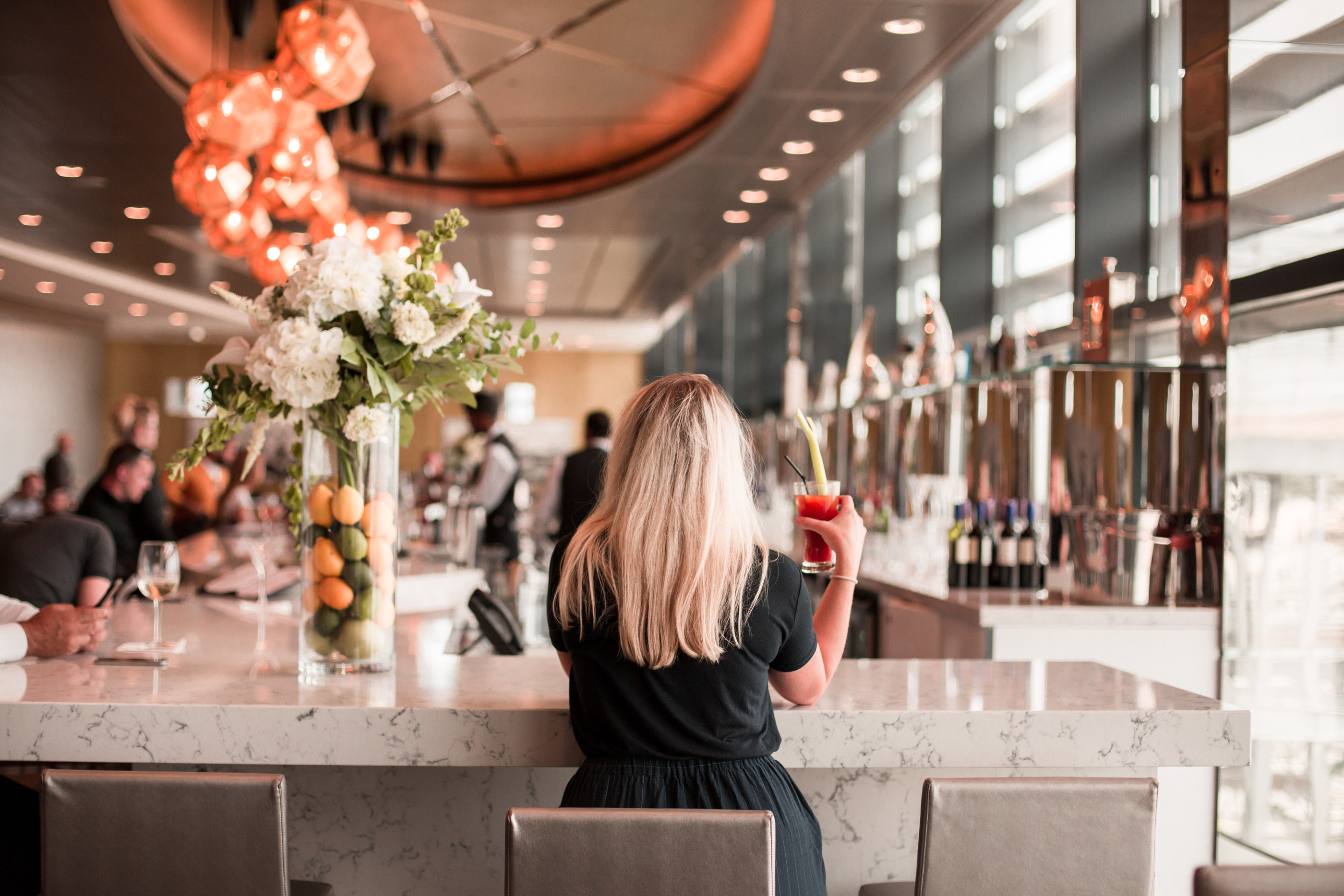 ---
I know first hand how little spare time there can be on some work trips, especially those flying visits with too much to pack in to too little time in the first instance. But when you can, it's always worth trying to maximise your time in the location you've traveled to, explore the city in your free time and when possible extend your stay into your weekends so you can truly get to experience where you are. Sometimes it doesn't just benefit you, it can save the business money too.