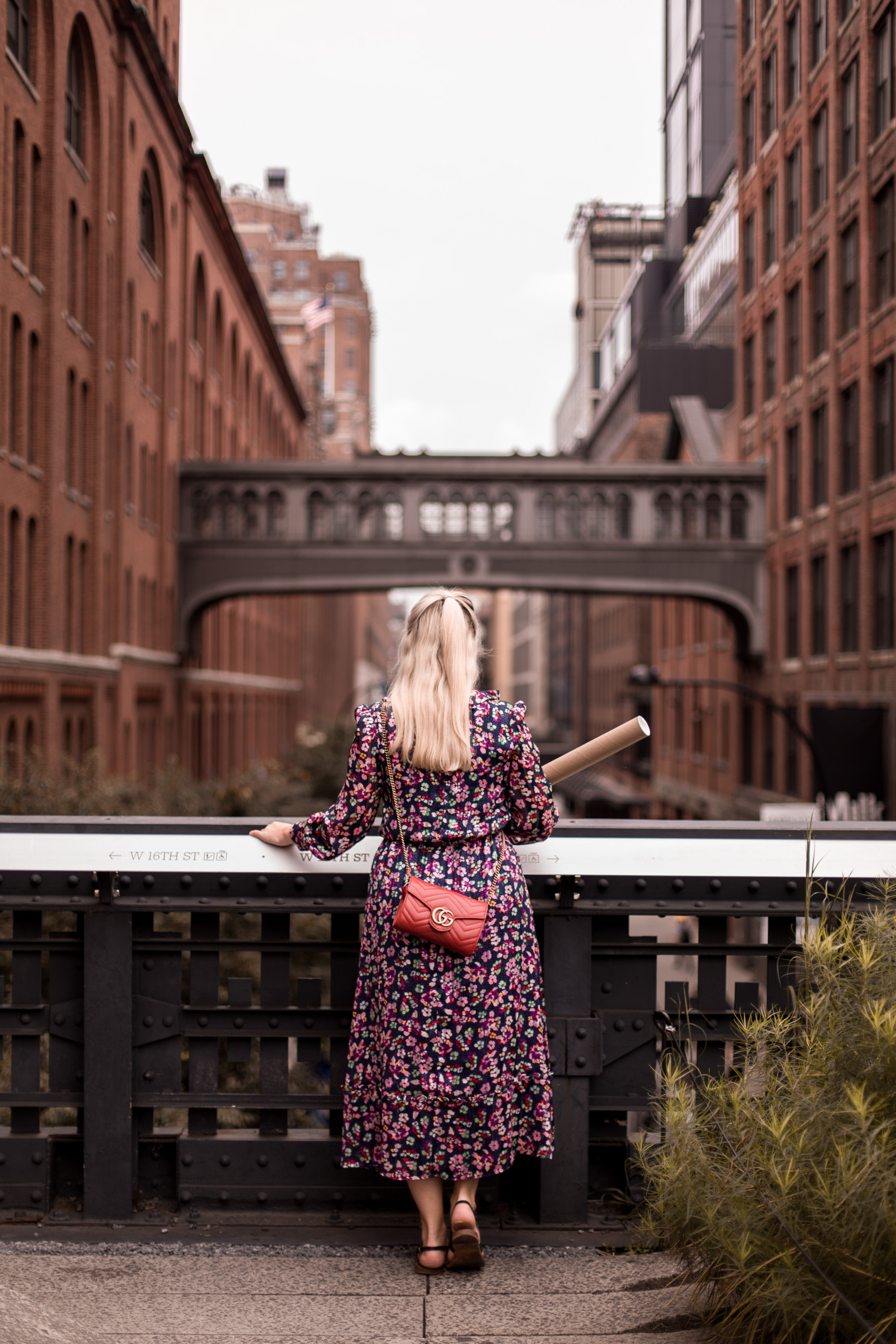 ---
THREE NIGHTS IN NYC
A Work Trip To The Big Apple
---
If you follow me on instagram then you'll know by now that last week I vacated the UK ready for 3 night and 4 days in one of my favourite cities in the world, New York City.
I was travelling for work and despite a jam packed schedule of meetings and workshops, was desperate to maximise every second I had outside of working hours to get out and explore my favourite haunts and try some new restaurants.
I was lucky enough to fly out Business with American Airlines which meant the whole trip started on a real high. The lovely air steward even helped me shoot a couple of pics … and my camera happy approach didn't stop there.
"Because in the end, you won't remember the time you spent working in the office or mowing your lawn. Climb that goddamn mountain." Jack Kerouac
---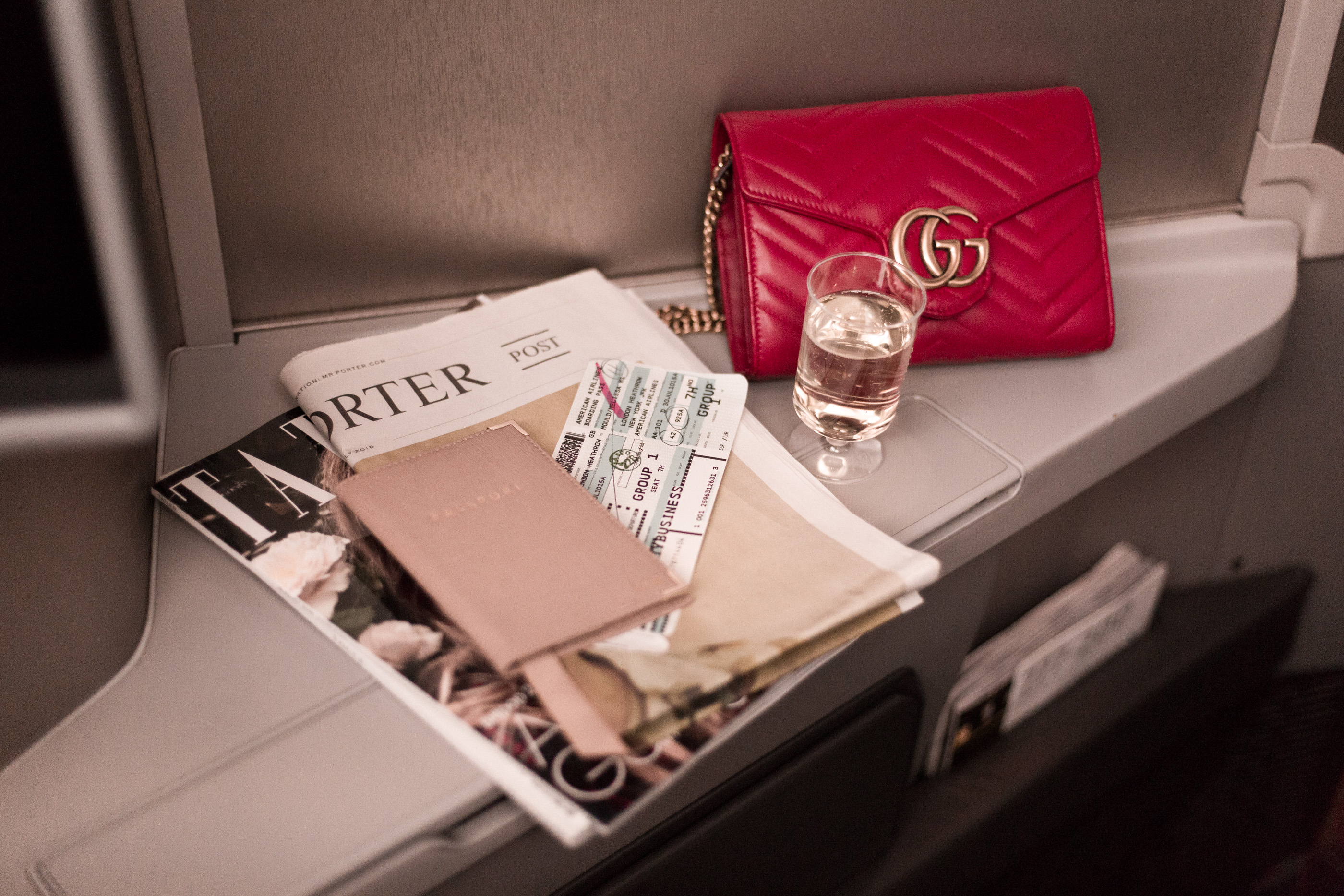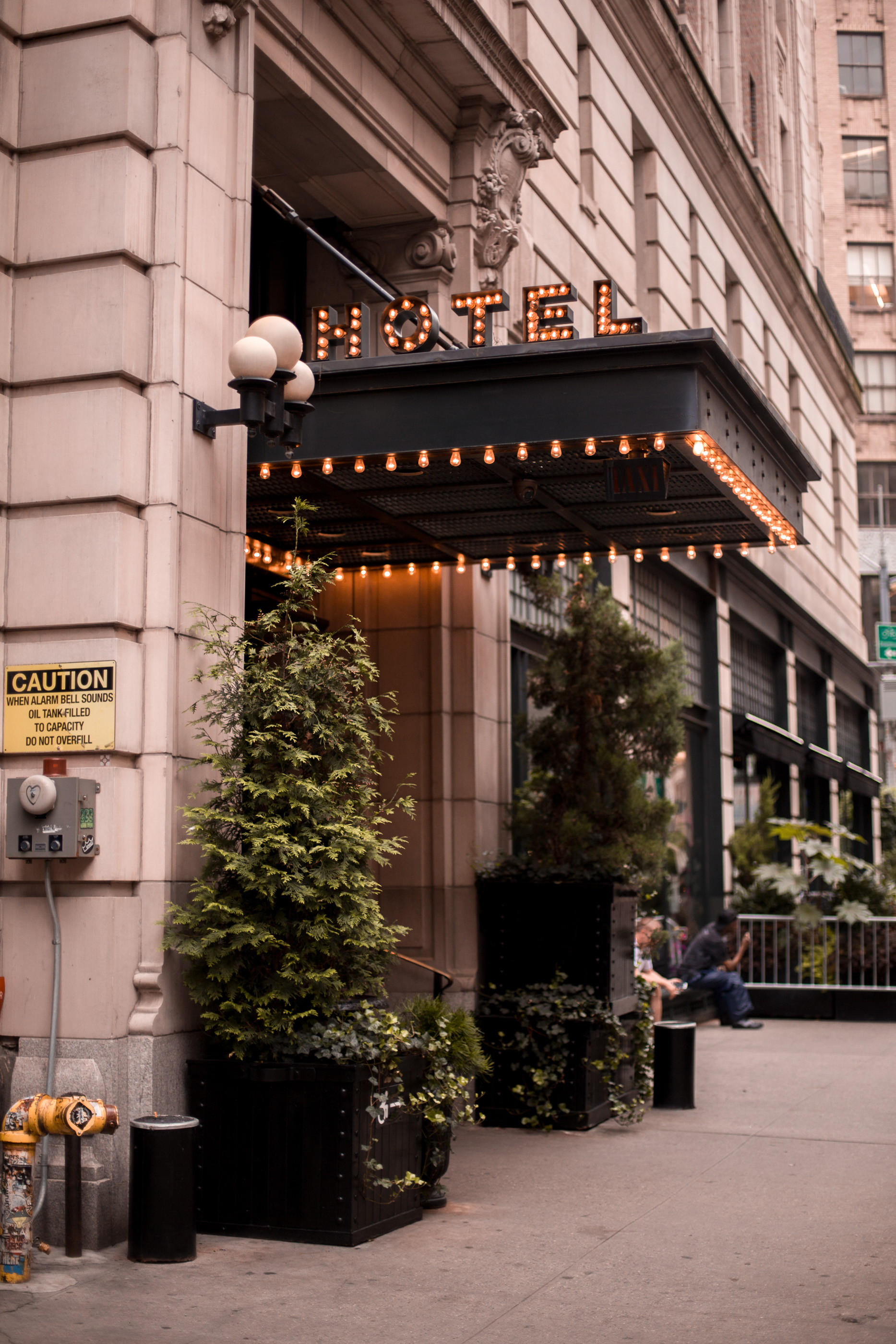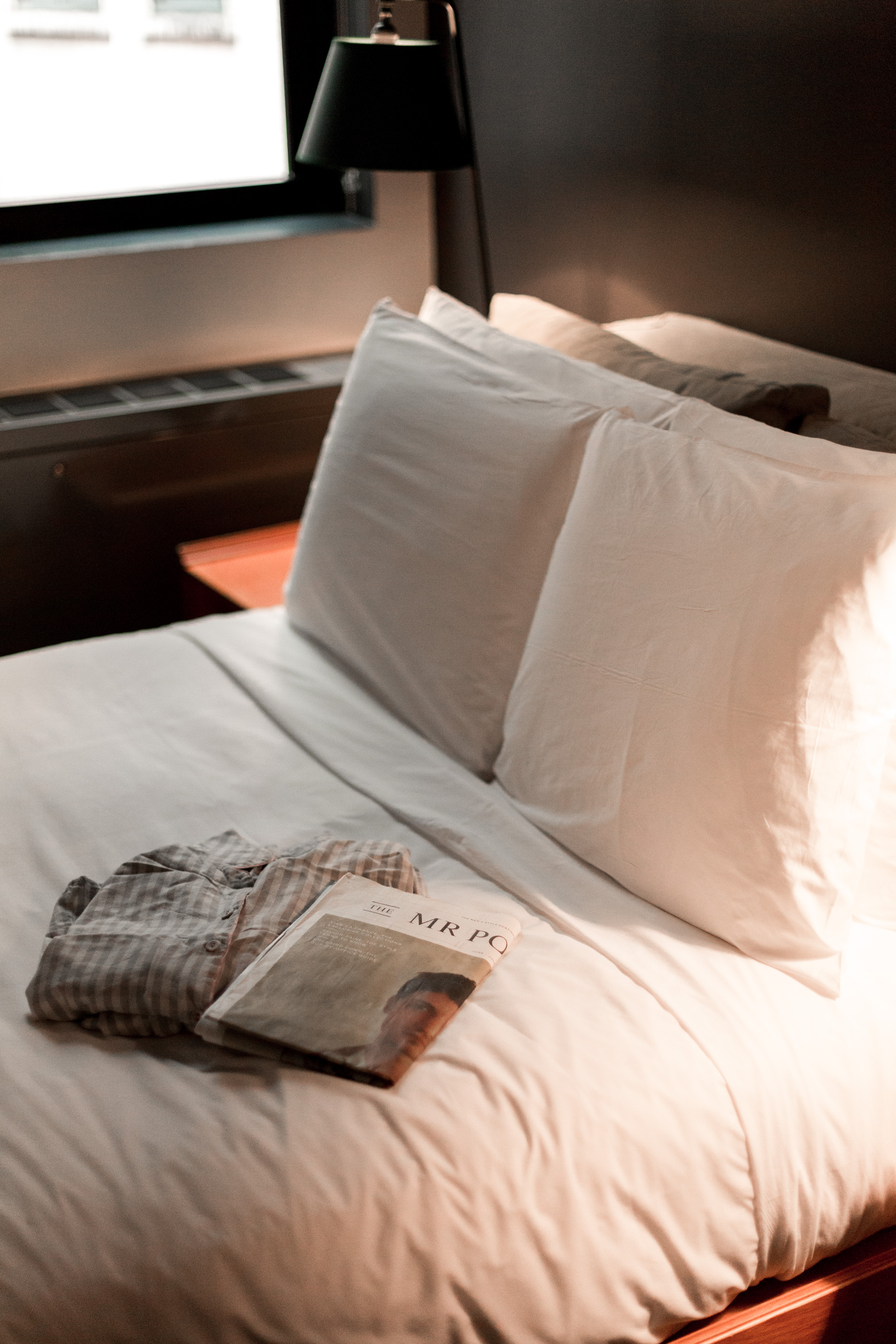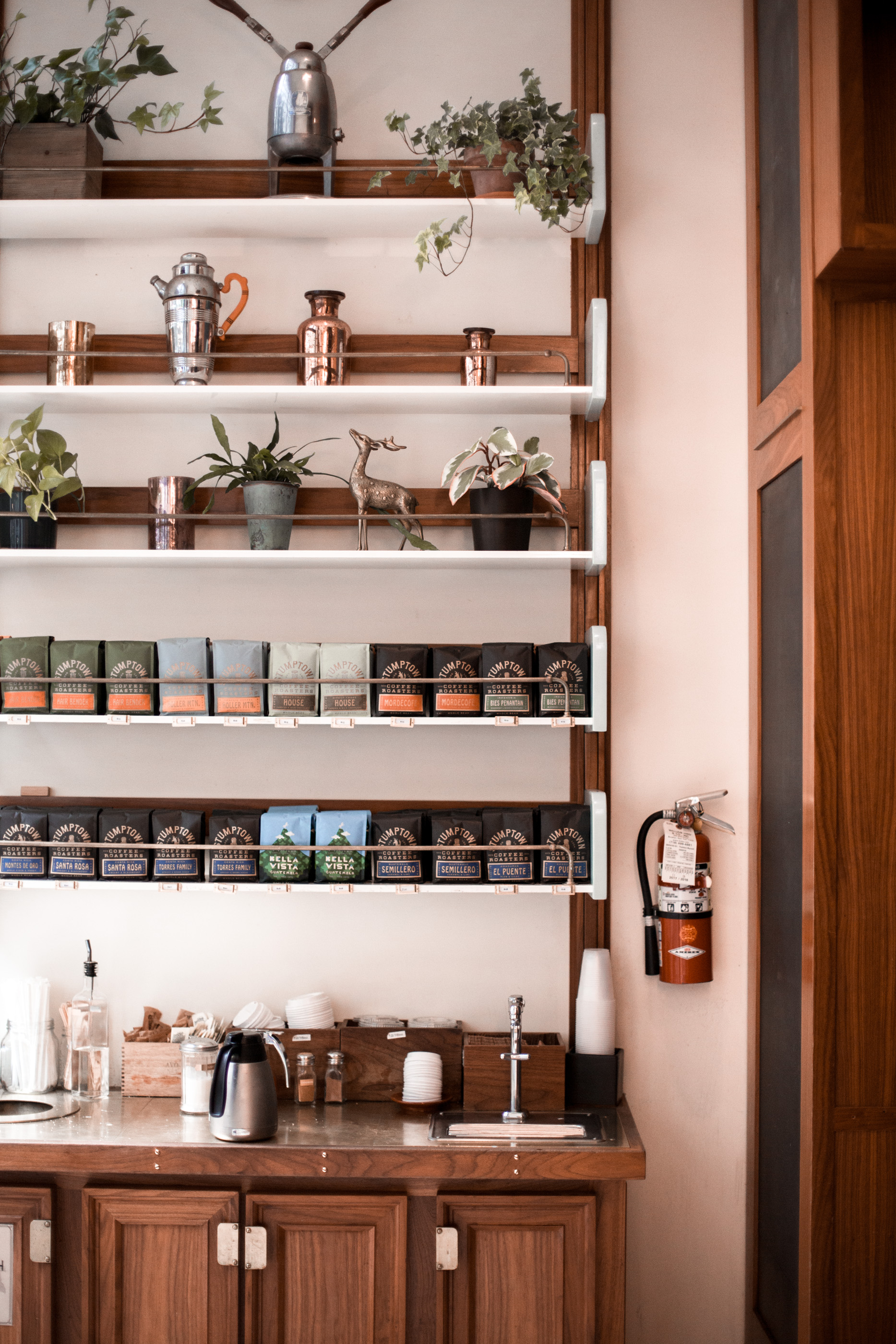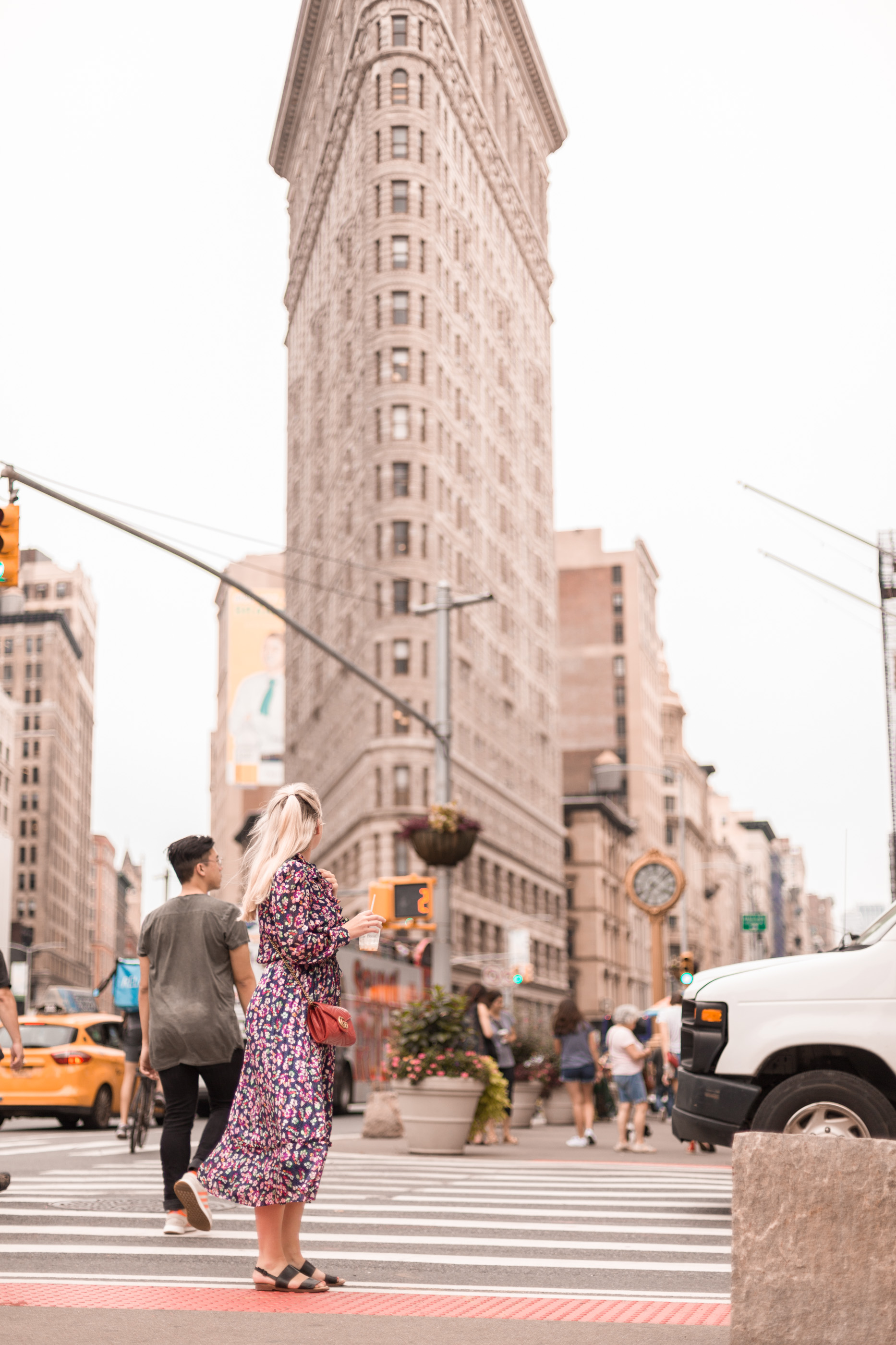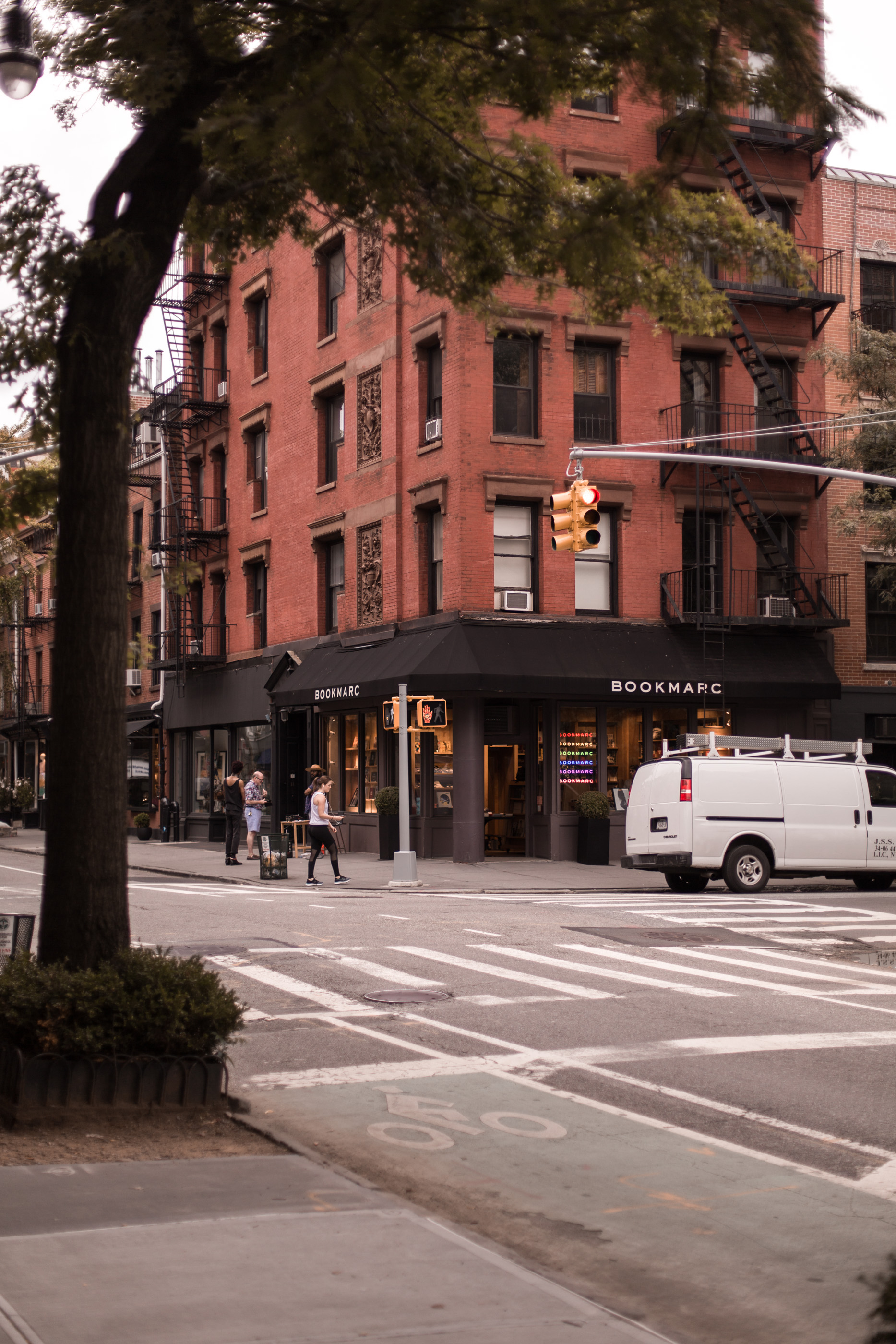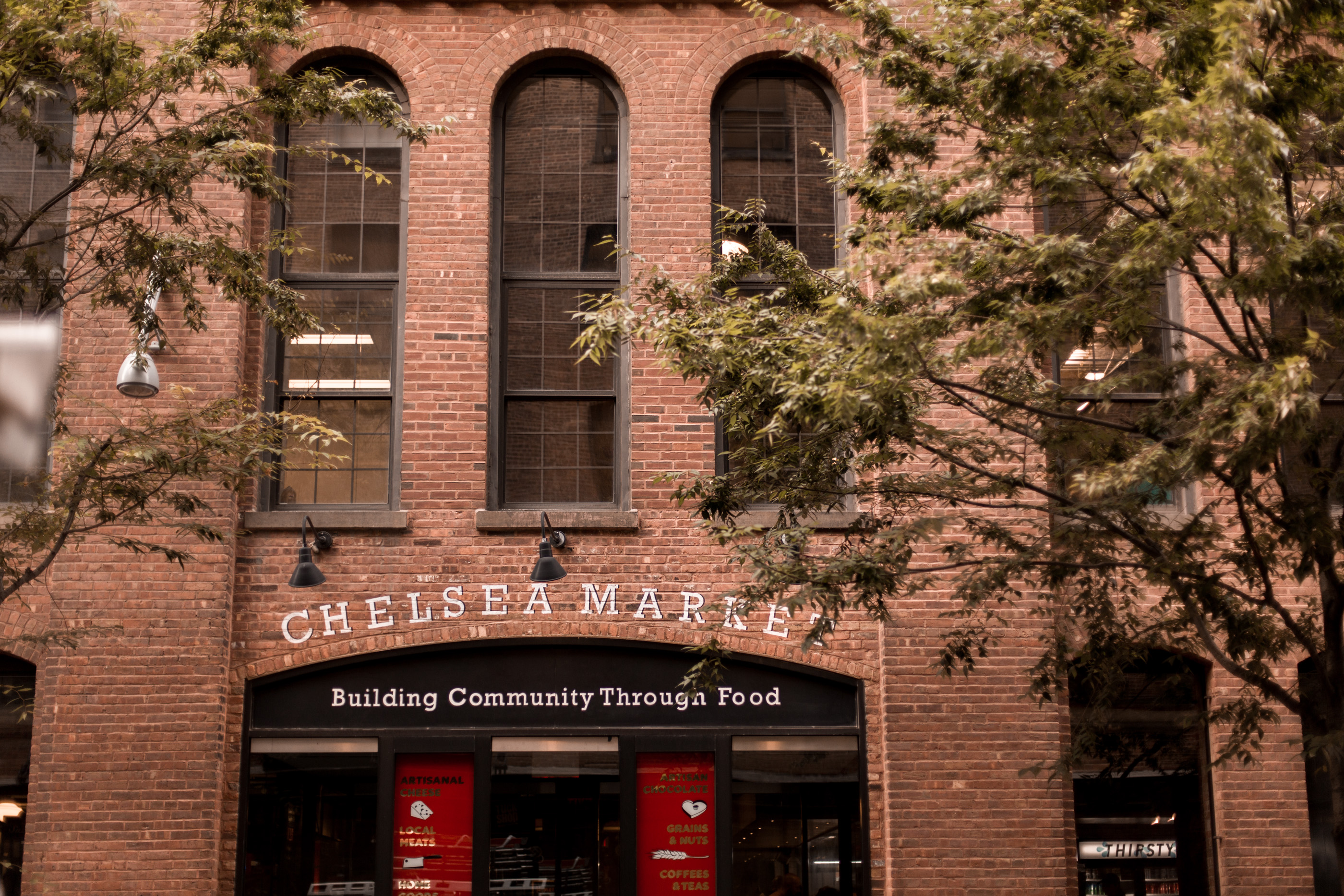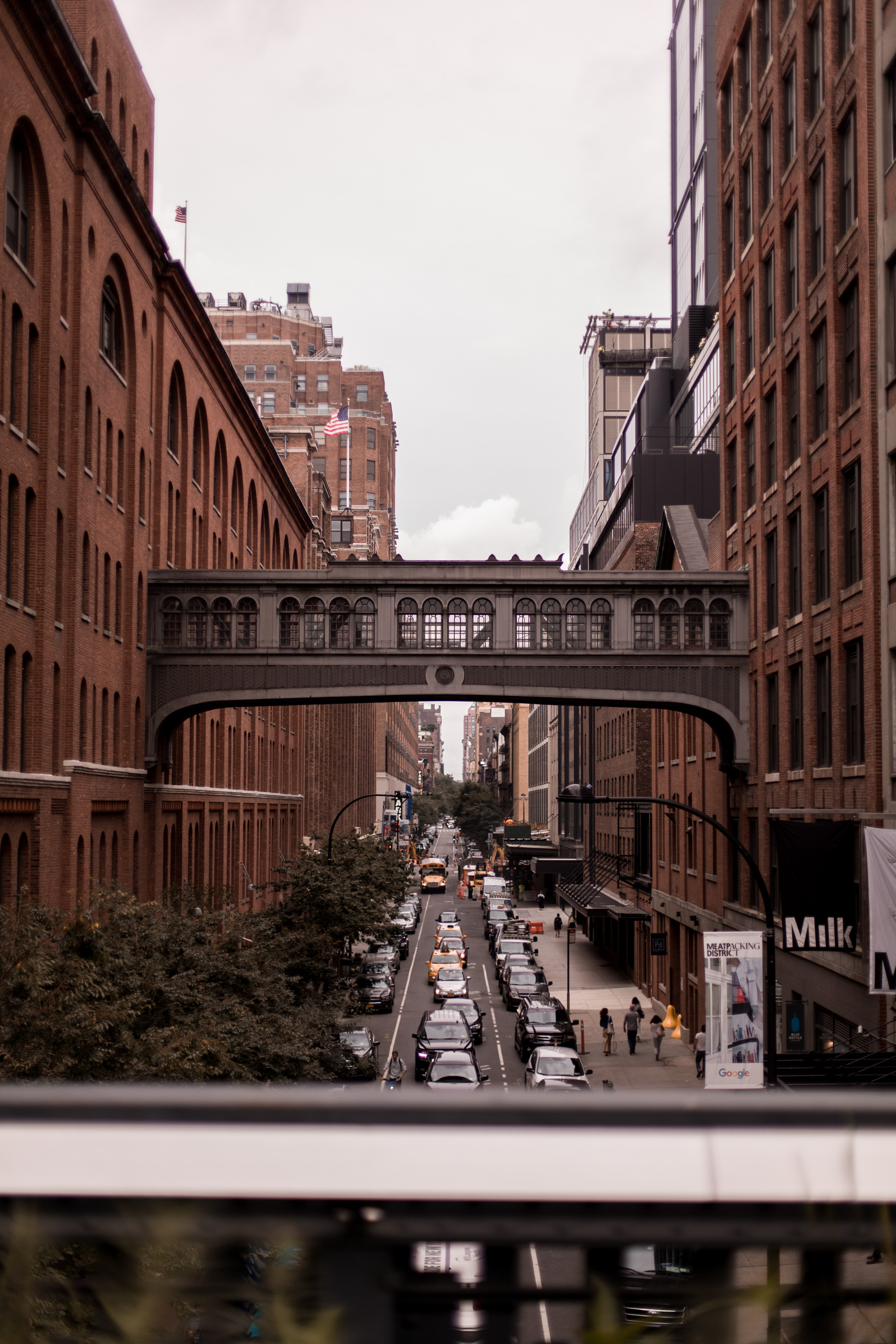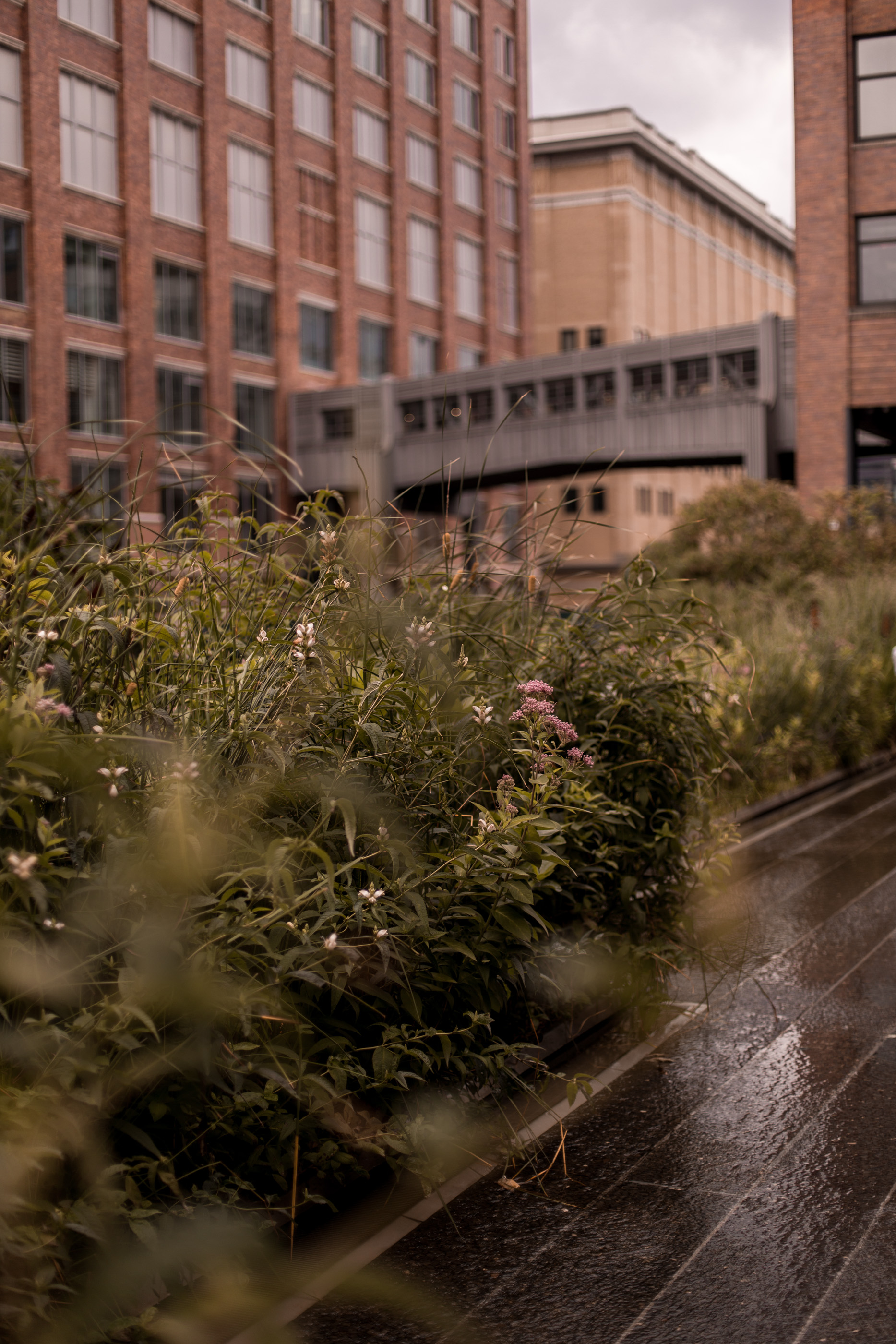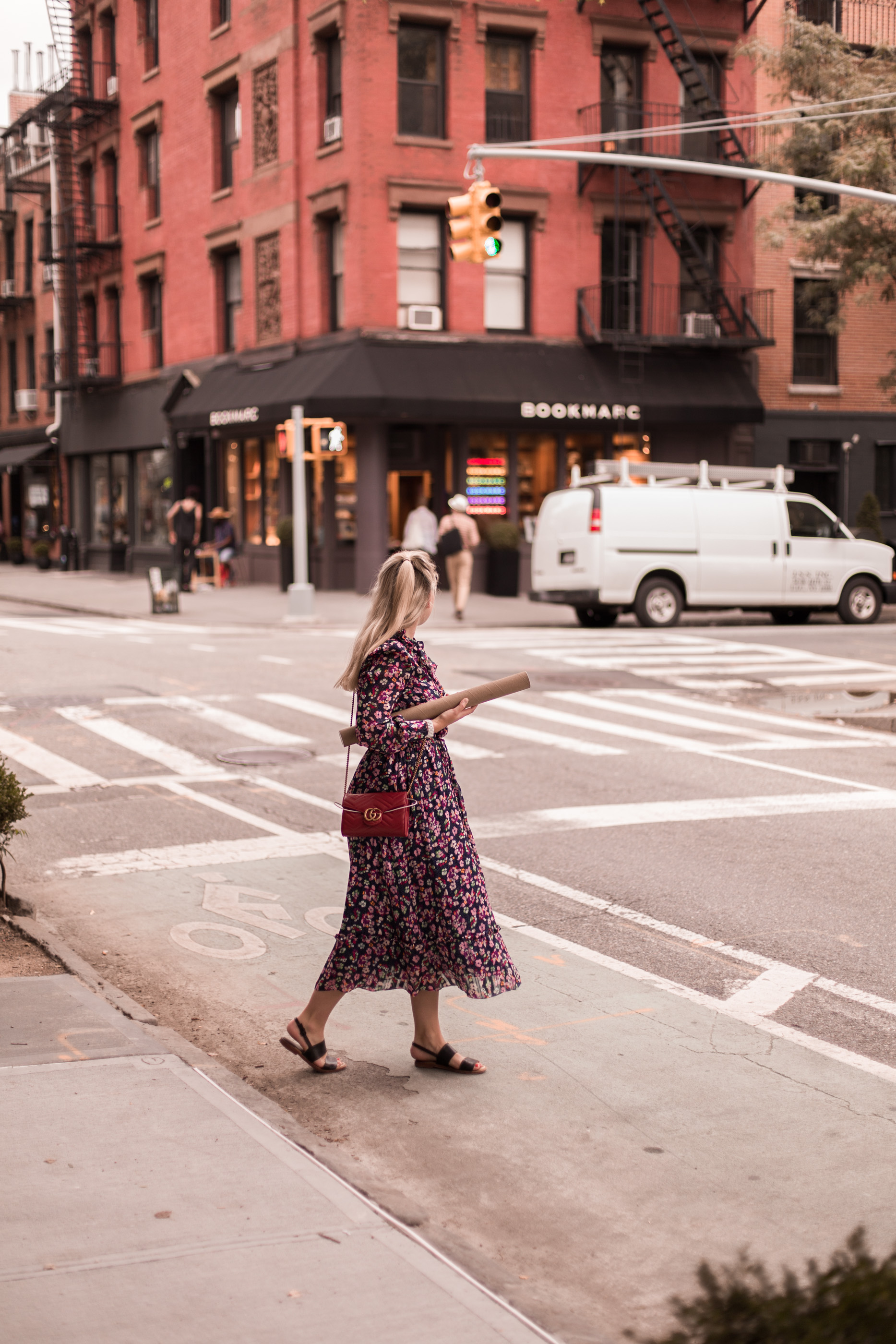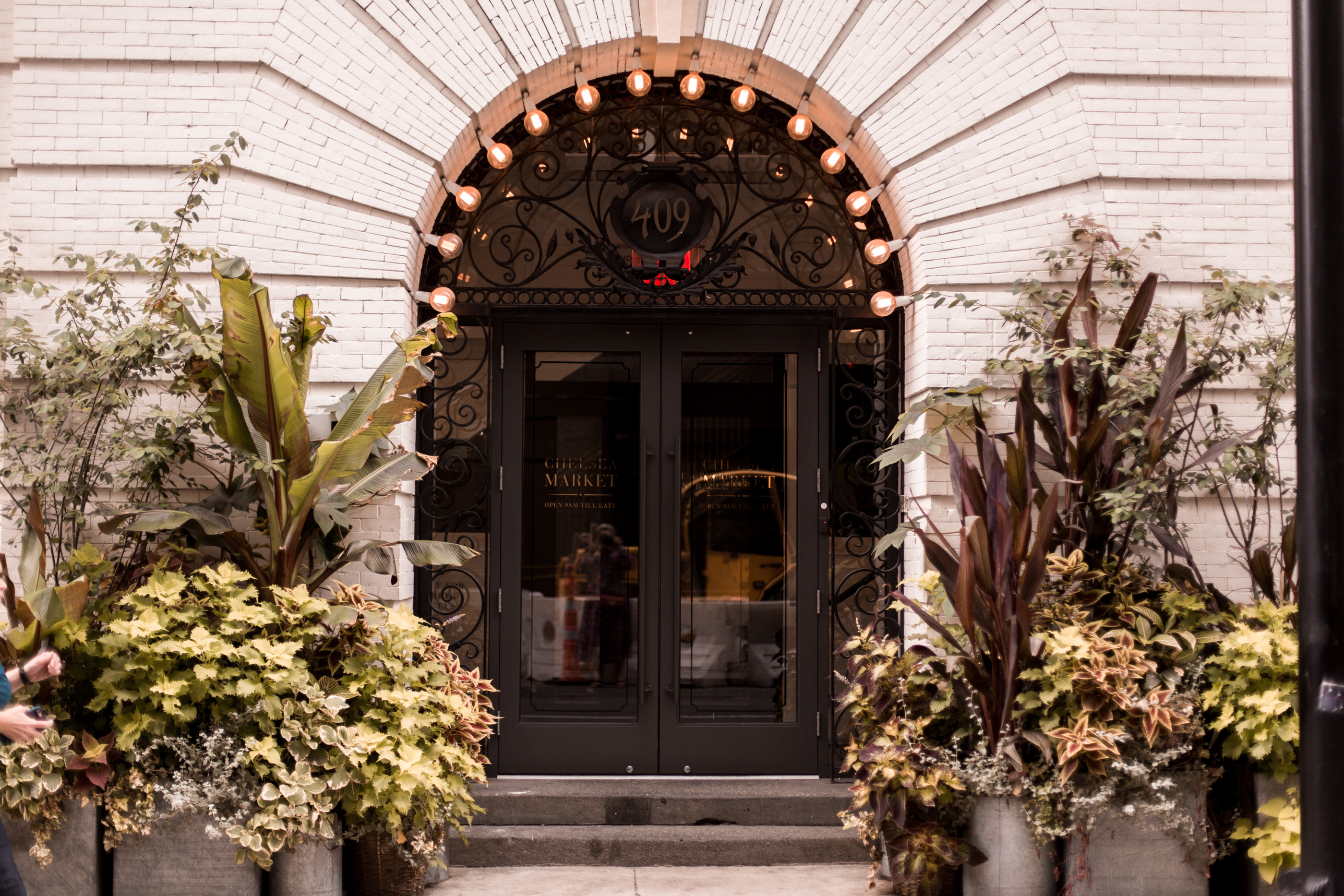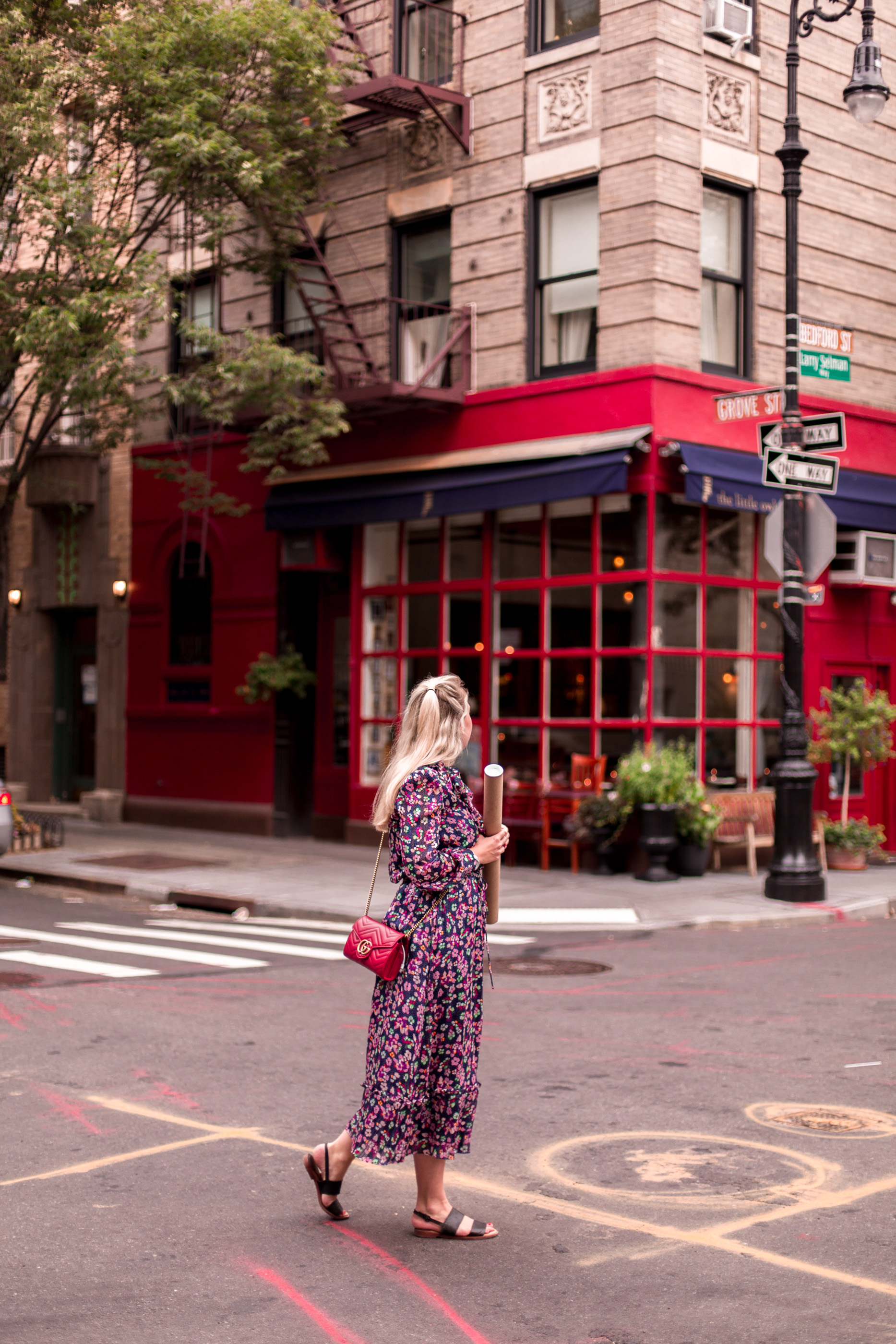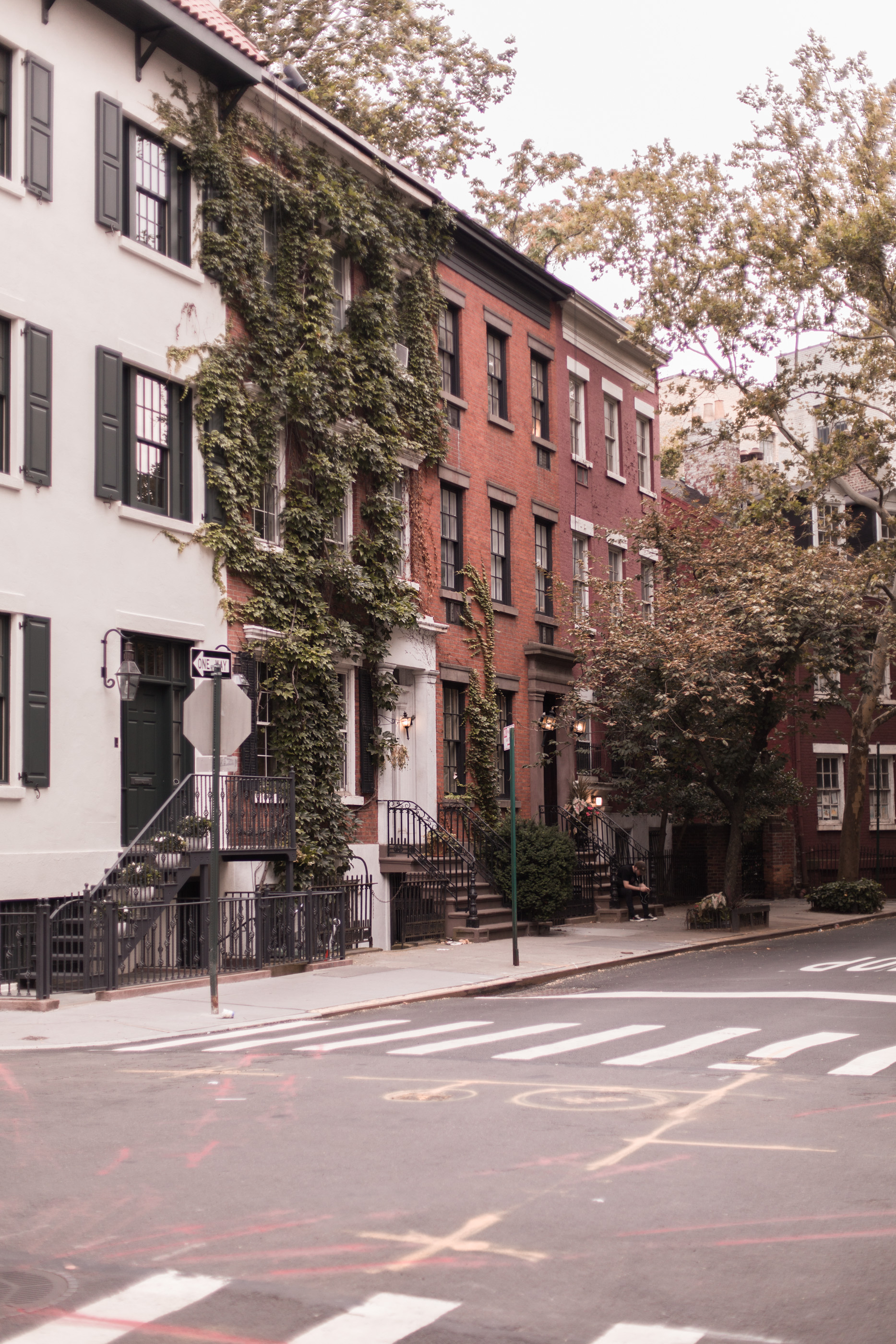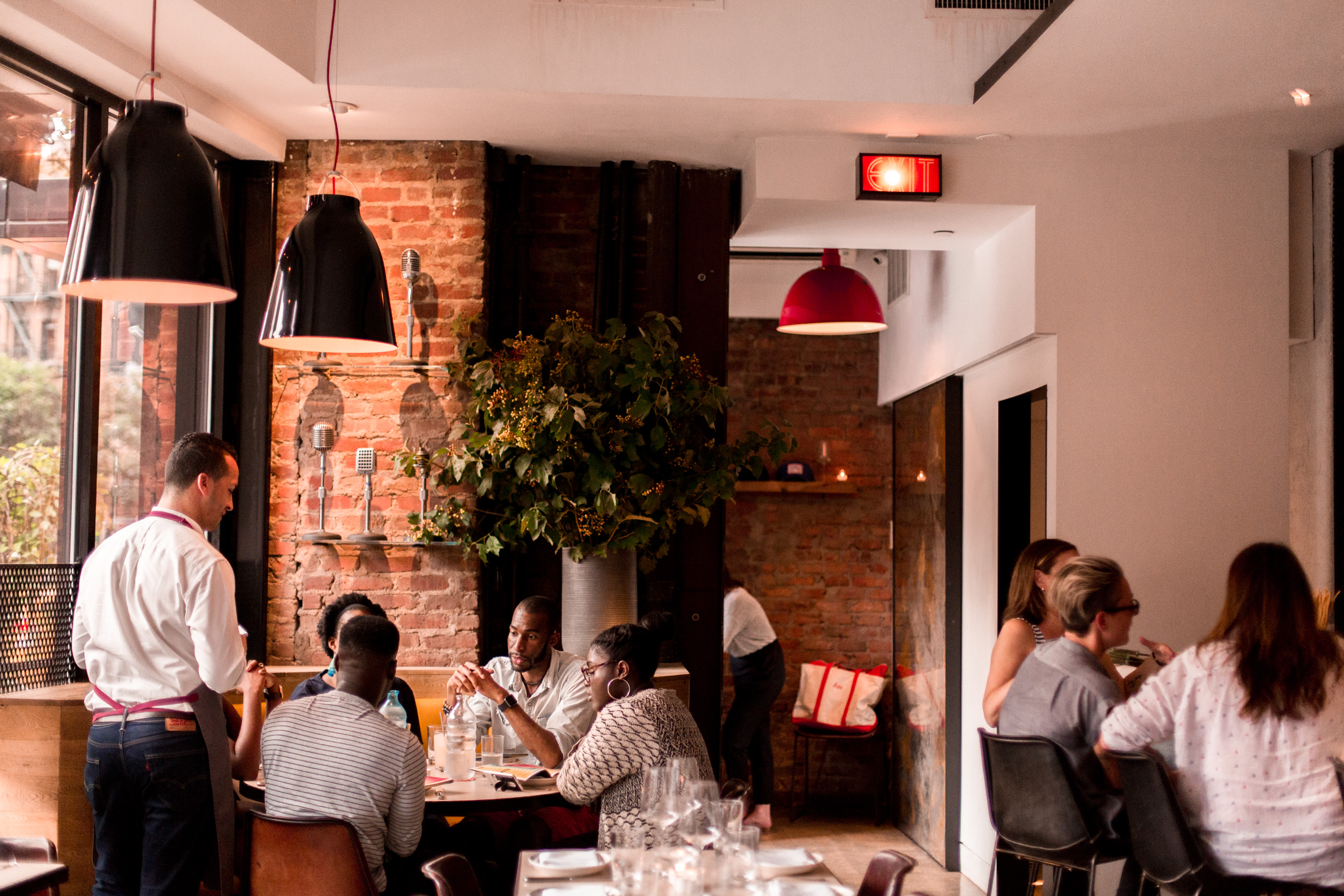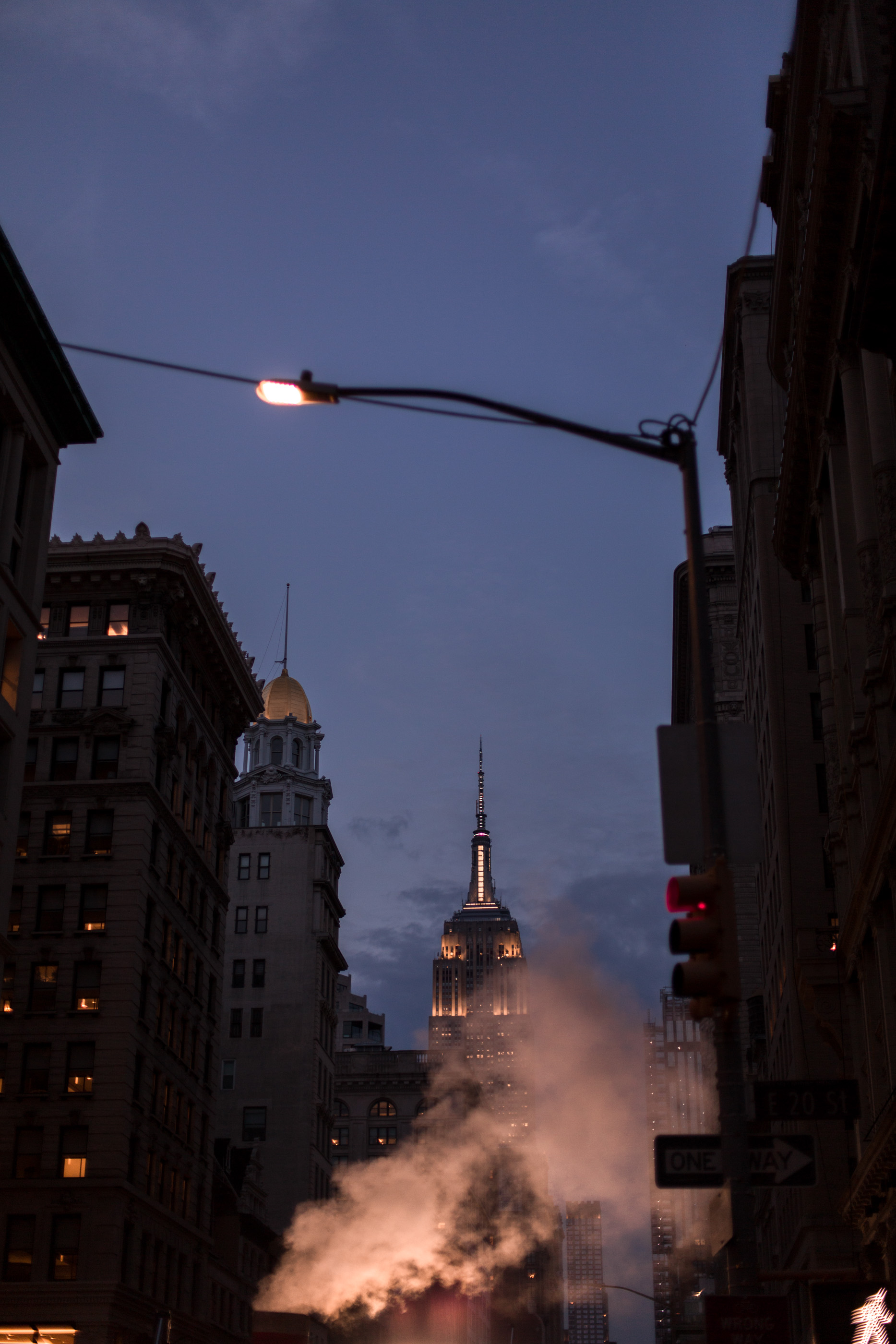 ---
DAY 1: GREENWICH & CHELSEA
–
As soon as I arrived at the Ace Hotel I checked in, showered, grabbed an ice coffee and quickly fled my newly formed nest. I immediately headed down towards the flat iron building which was just a stones throw away before taking a swift right, and strolling towards the meat packing district. The west village including chelsea, greenwich and the meatpacking is my favourite part of town and the place I always want to return to first.
Chelsea market is always somewhere I head back to, if only because it's so familiar and gives me a sense i've returned to an old home. I pottered around as always, picked up a new NYC print in the old souvenirs shop where I bought the one in my bedroom over six years ago – they even still stocked it which made me all excited.
After that I strolled the highline, weaved in and around the Chelsea streets before taking on Bleecker Street my favourite one of all. I decided to potter about the side roads too, as evening was closing in and everyone started returning from work the streets started to get a really warm buzz about them.
Before long I stumbled across Little Owl & the old friends apartment. I had only been talking to a New Yorker at White City House a few days before and he'd recommended this cosy little spot as his favourite restaurant in the city. I hadn't planned to find it that night, but on my wonders stumbled across it. It just so happened it's the block were friends was filmed too, so I took my turn to shoot the location as tourists popped by to check out the infamous spot.
I planned dinner at a Greenwich restaurant called Charlie Bird. Being 5 hours behind it was a small miracle I managed to stay out so long.  After enjoying a little bowl of rigatoni & ragu, and a little aperol, I wondered home through washington Square and couldn't believe how busy & vibrant it was with people hanging out at sunset & unwinding after work.
It was a long day, but one of the best.
---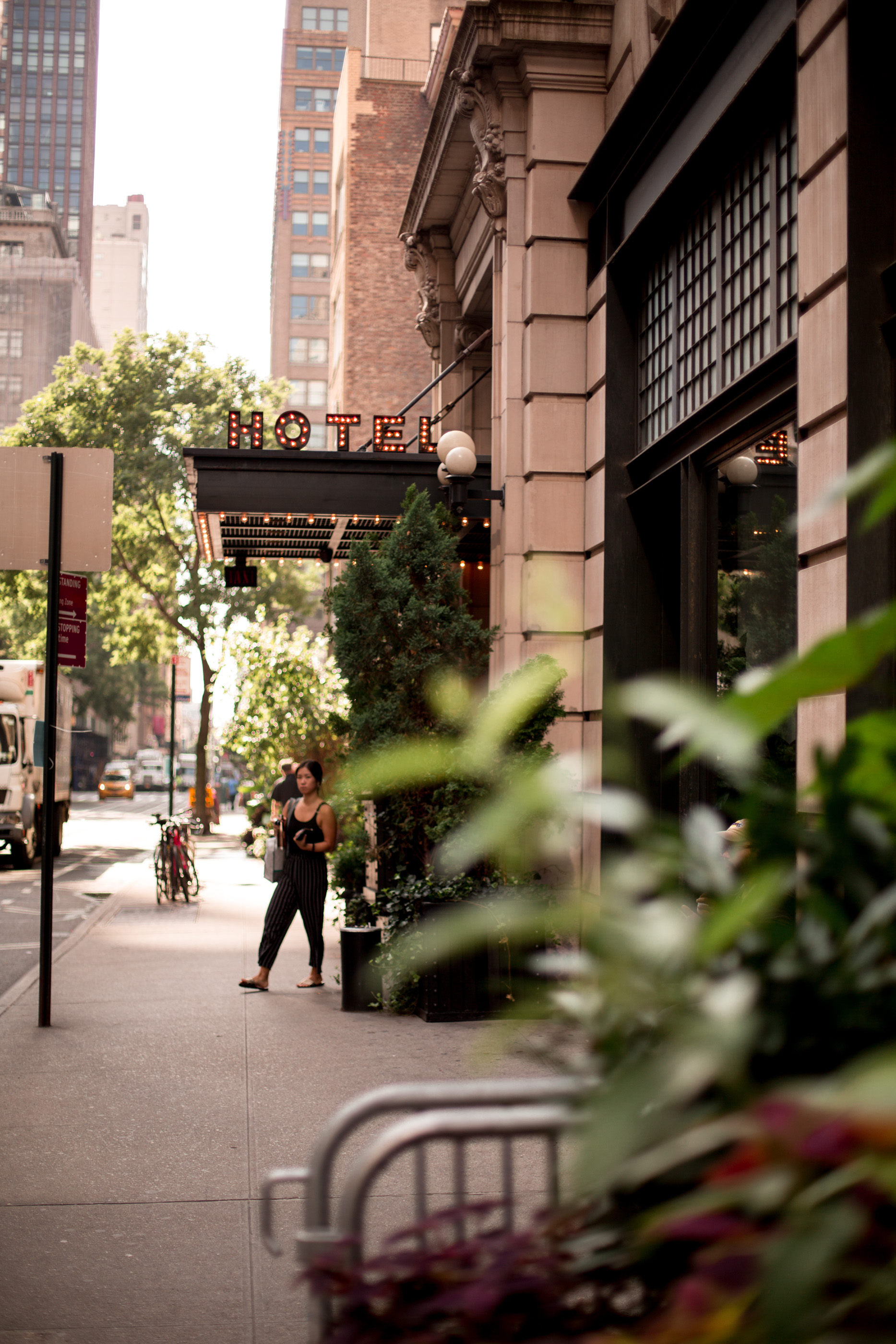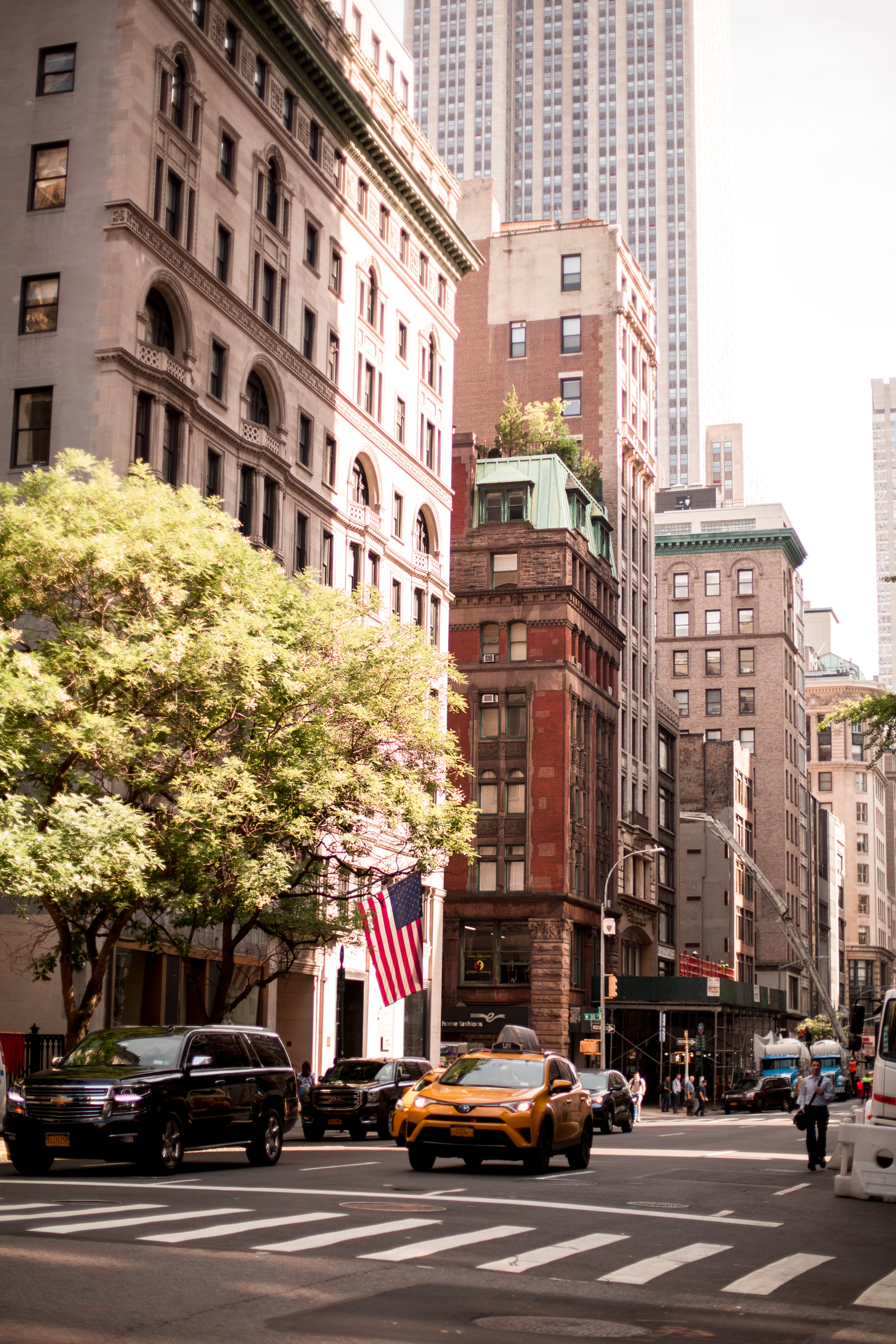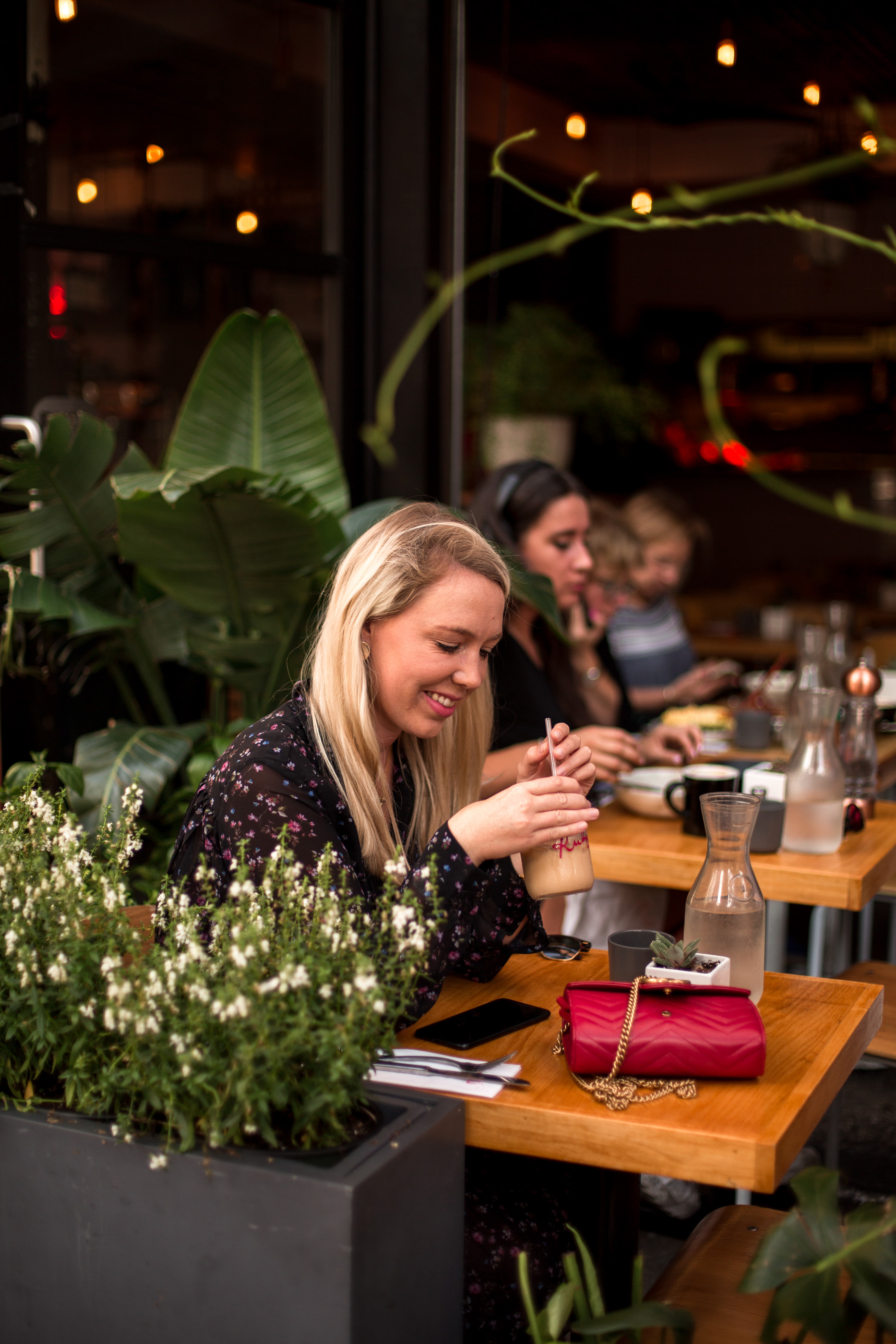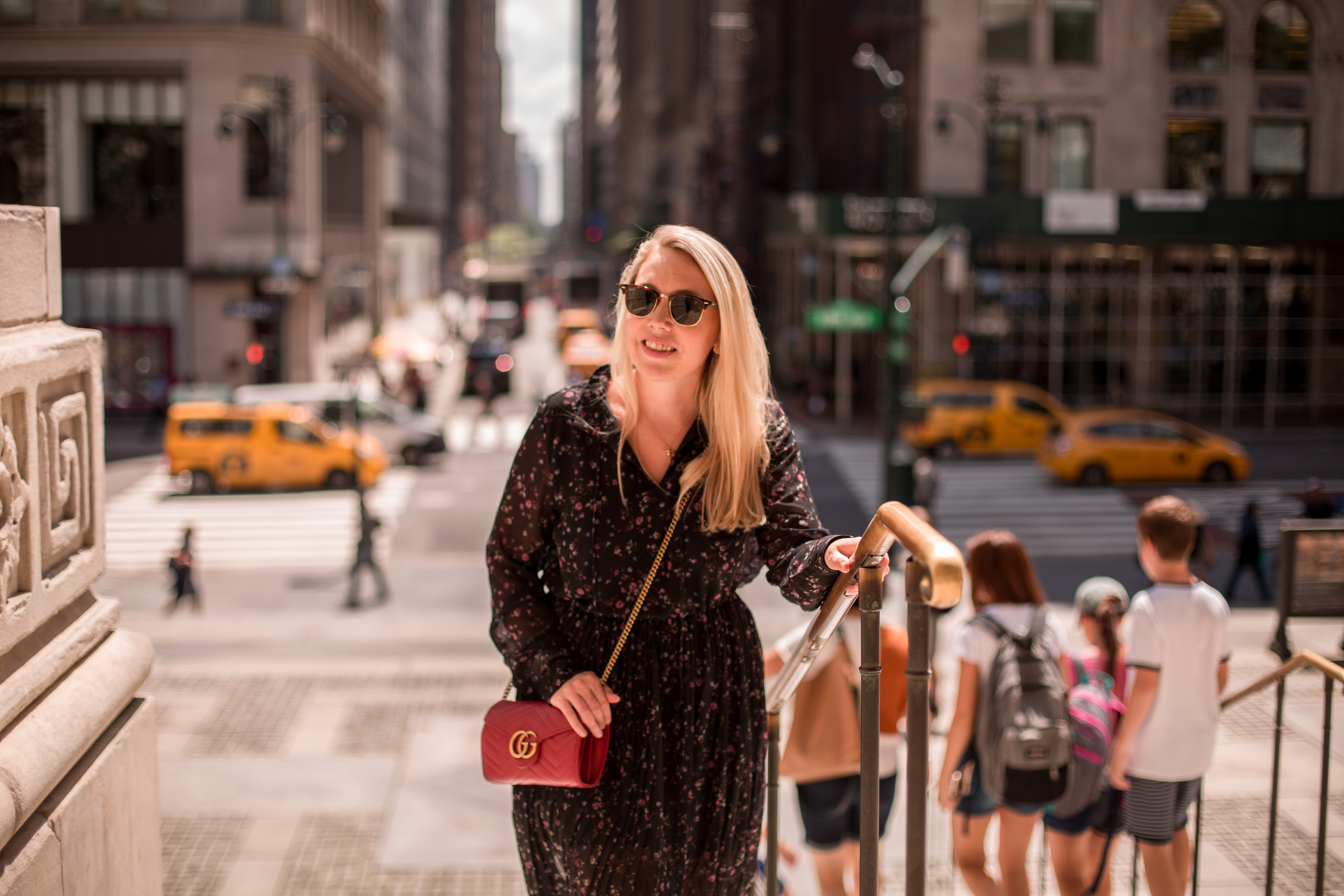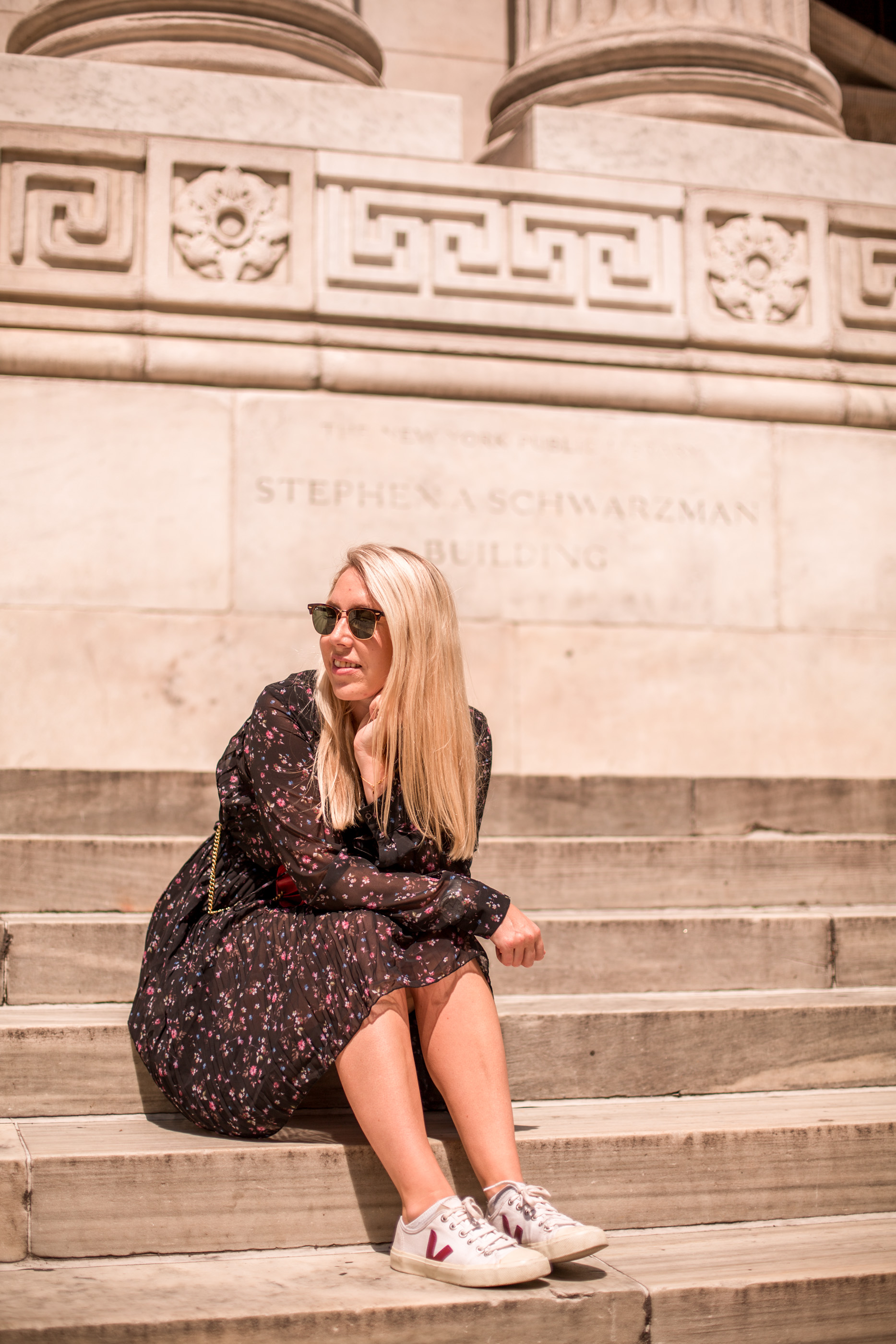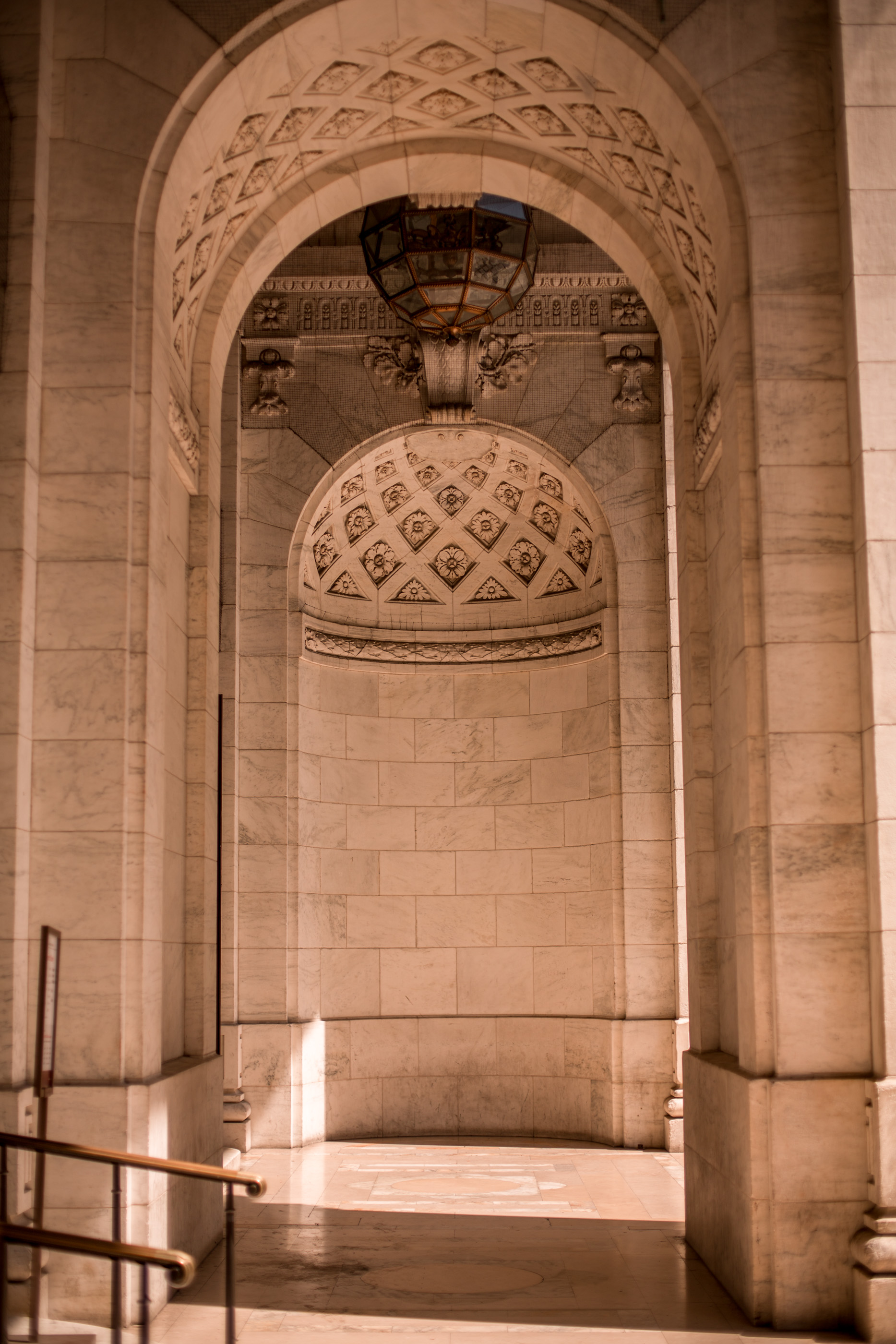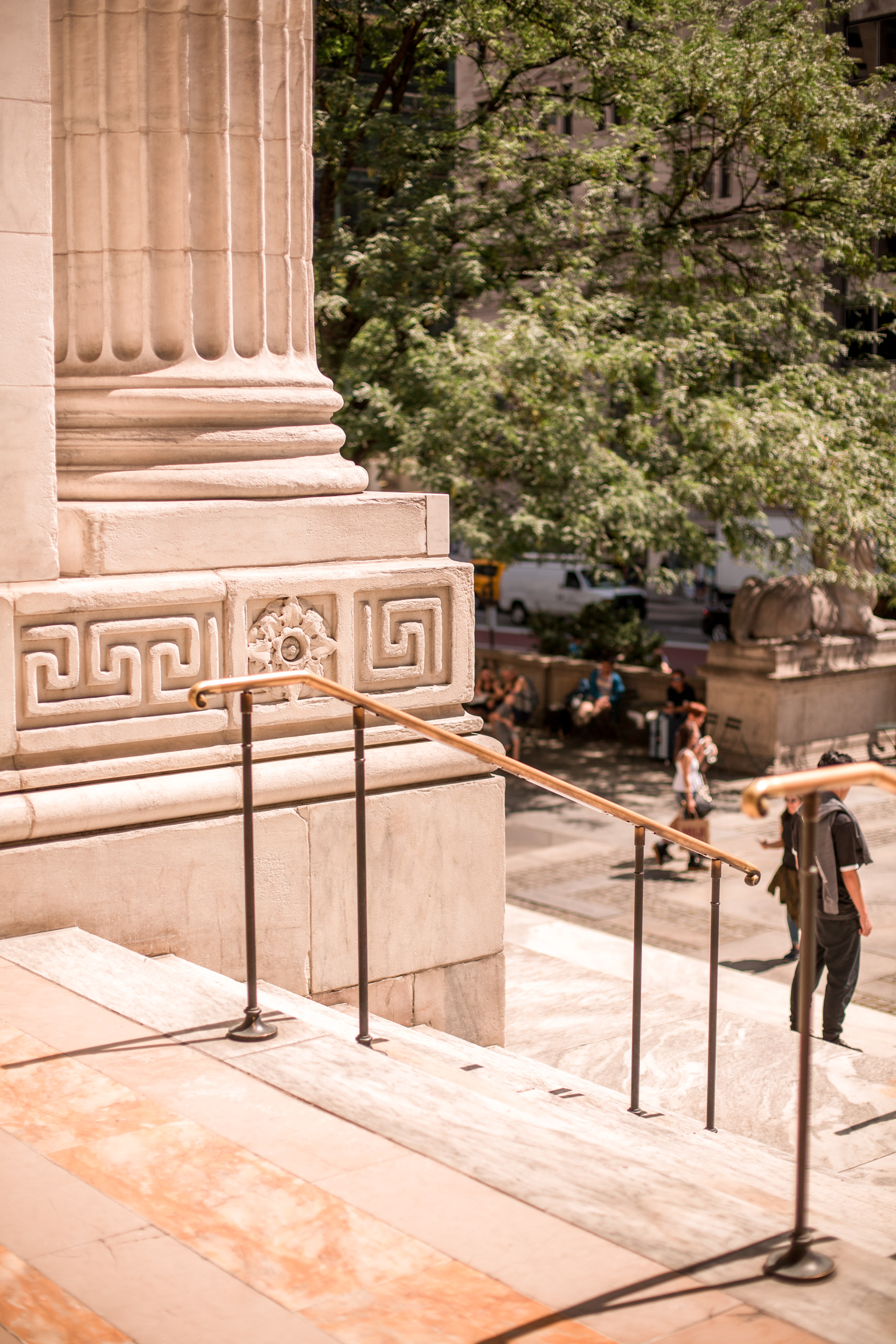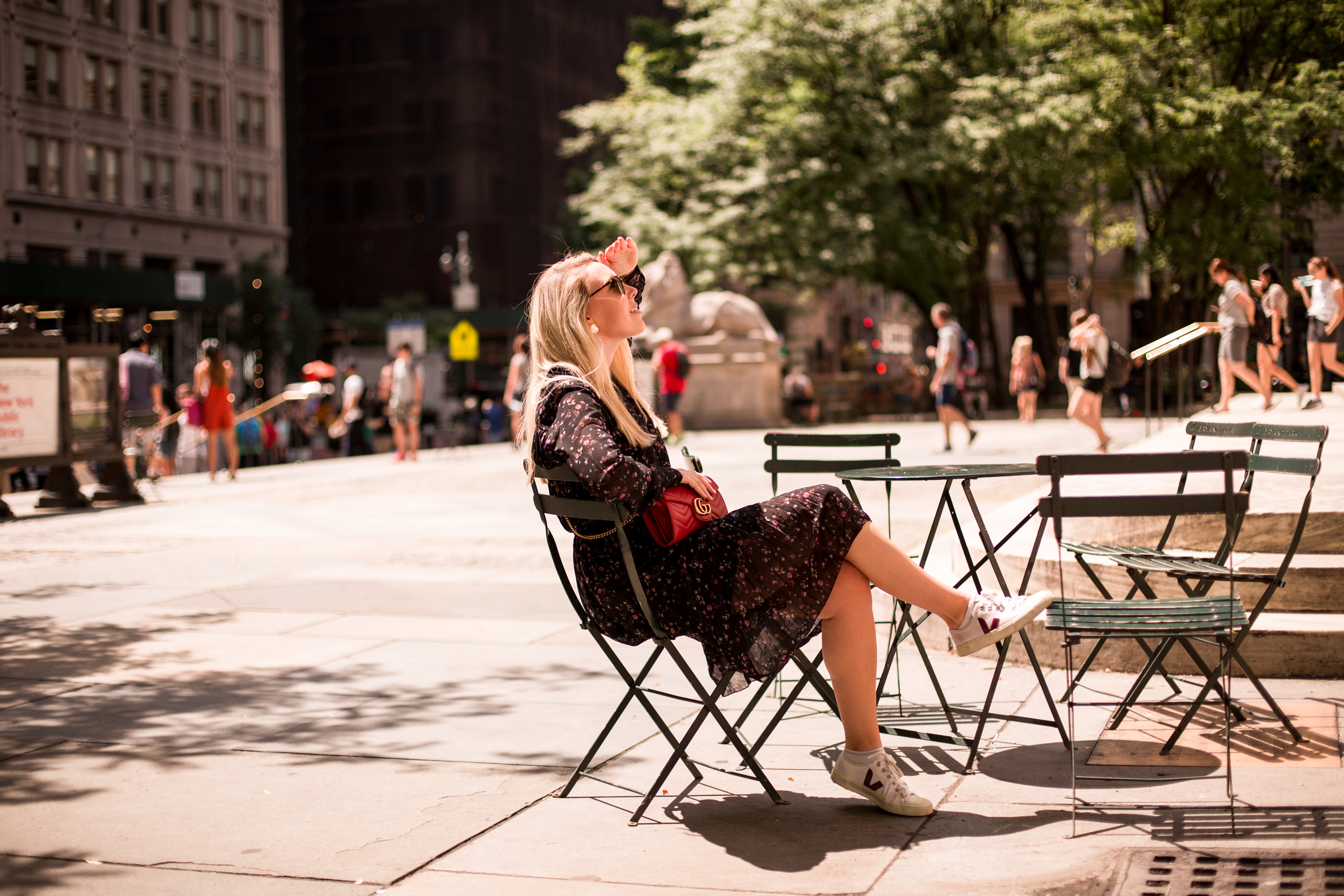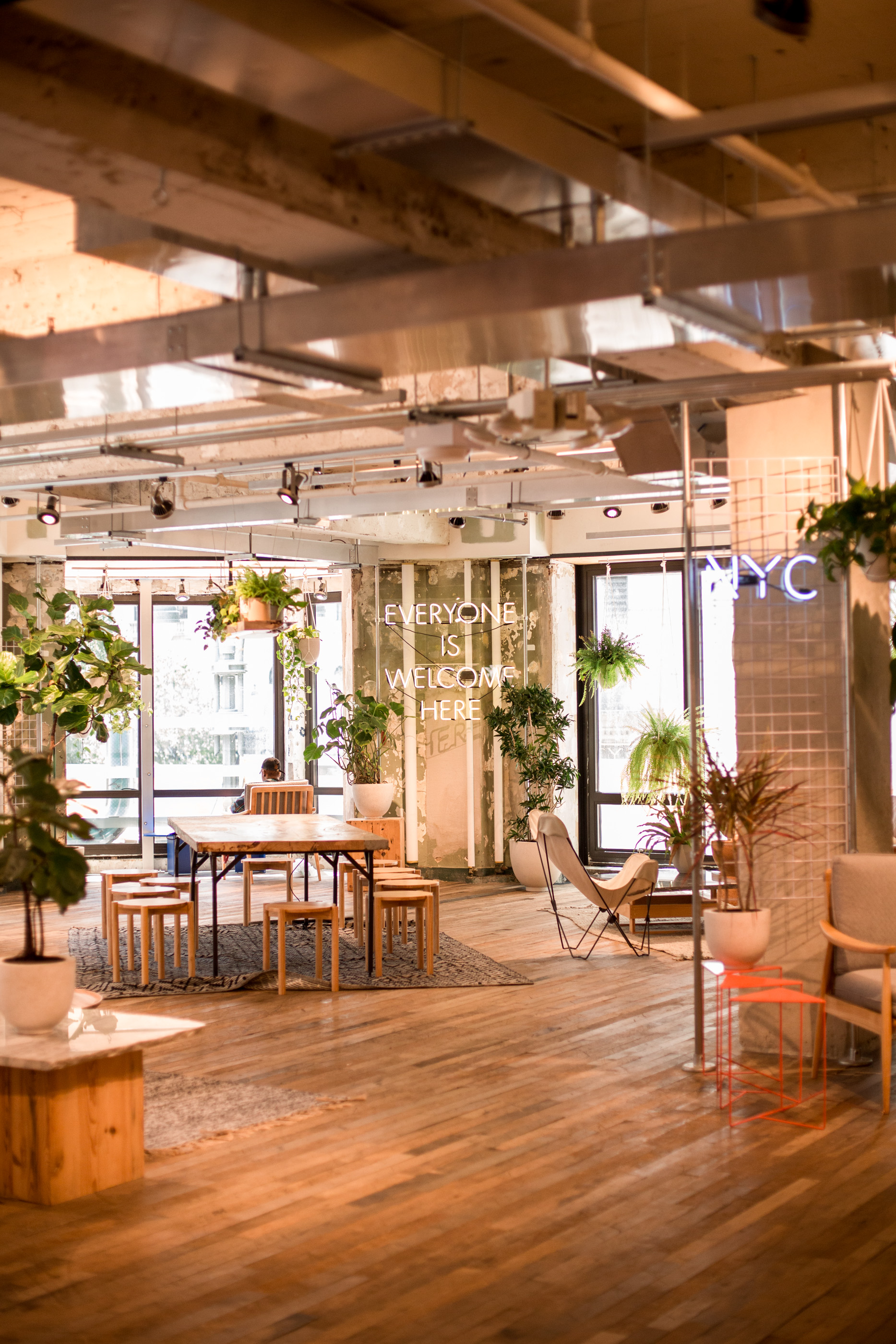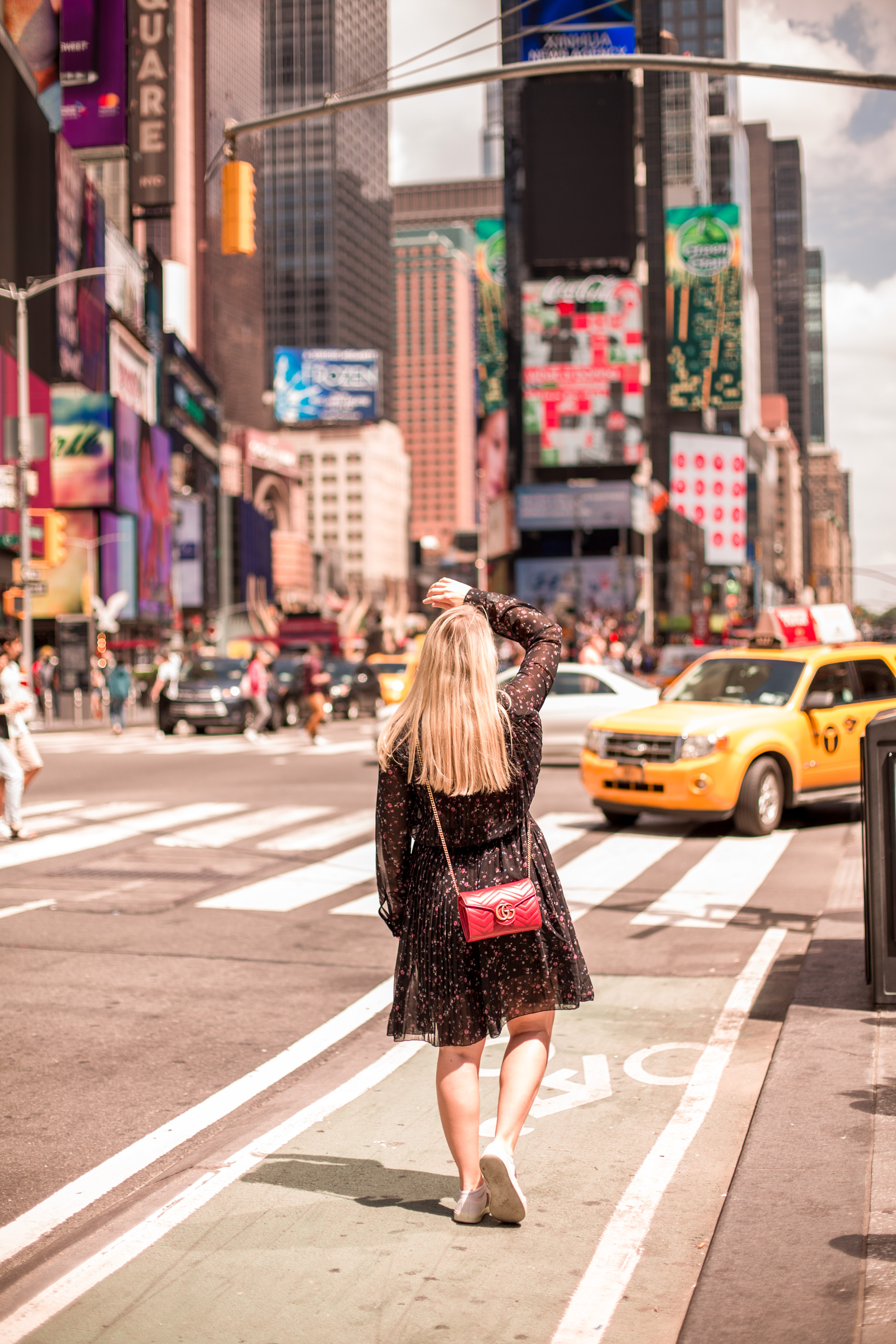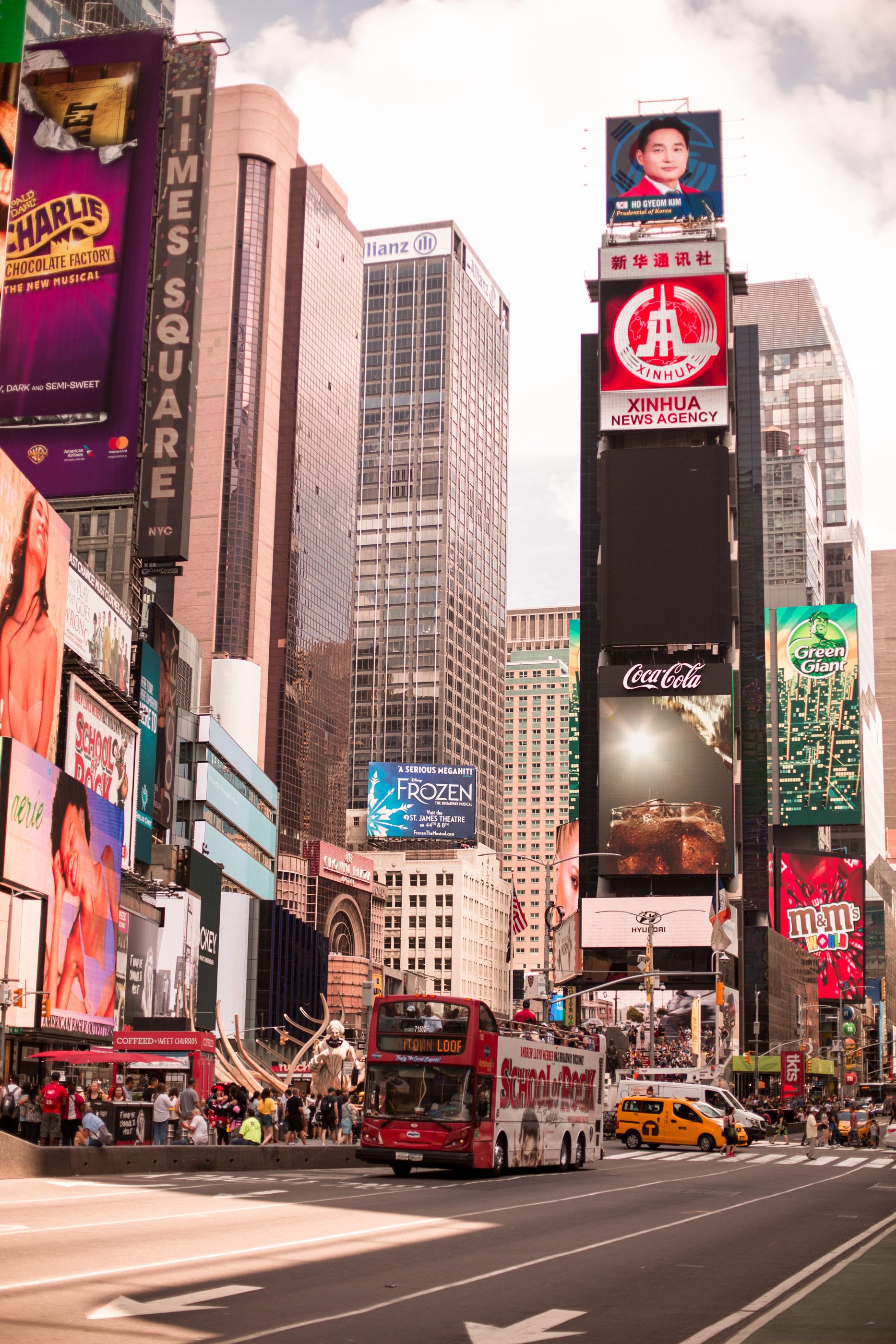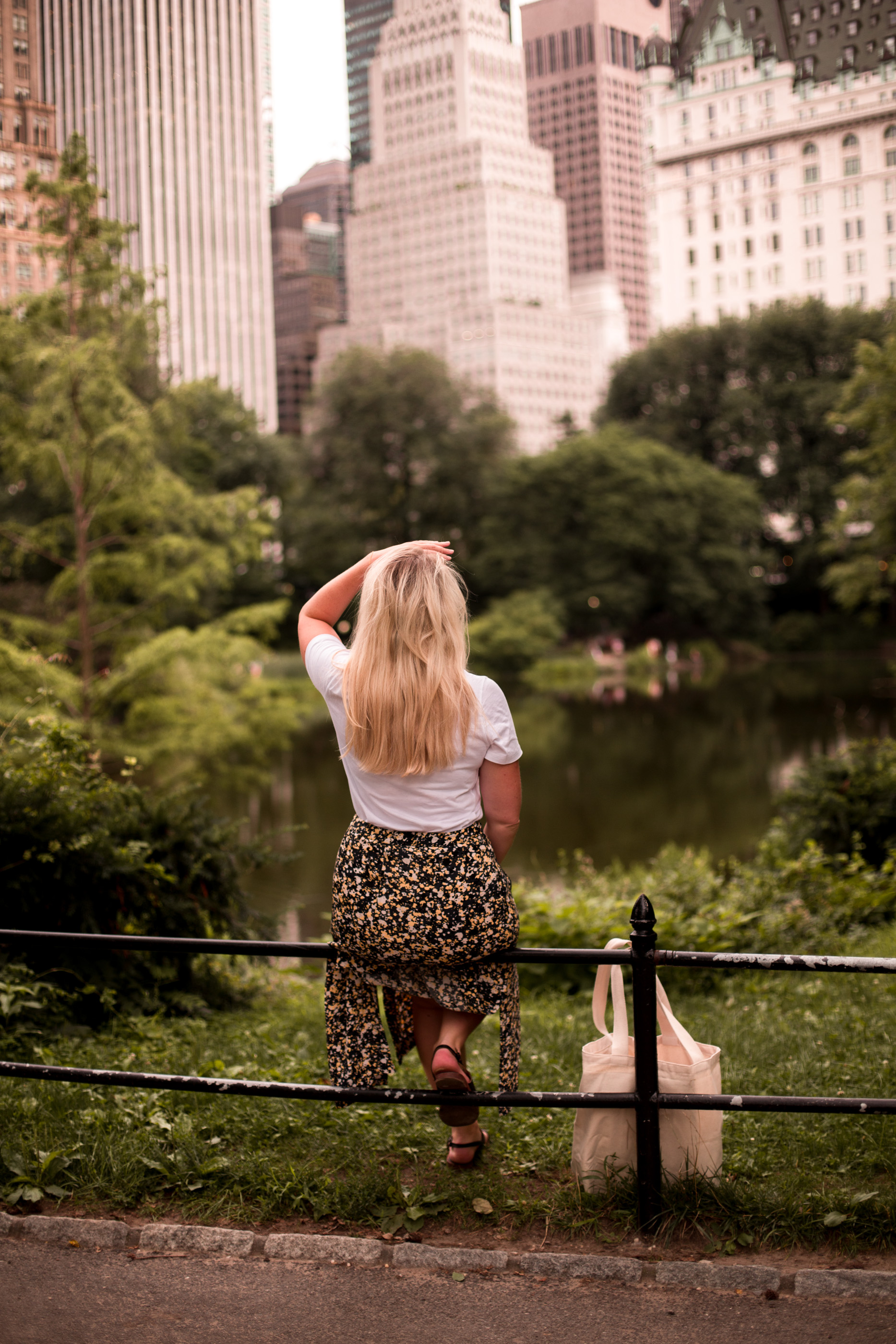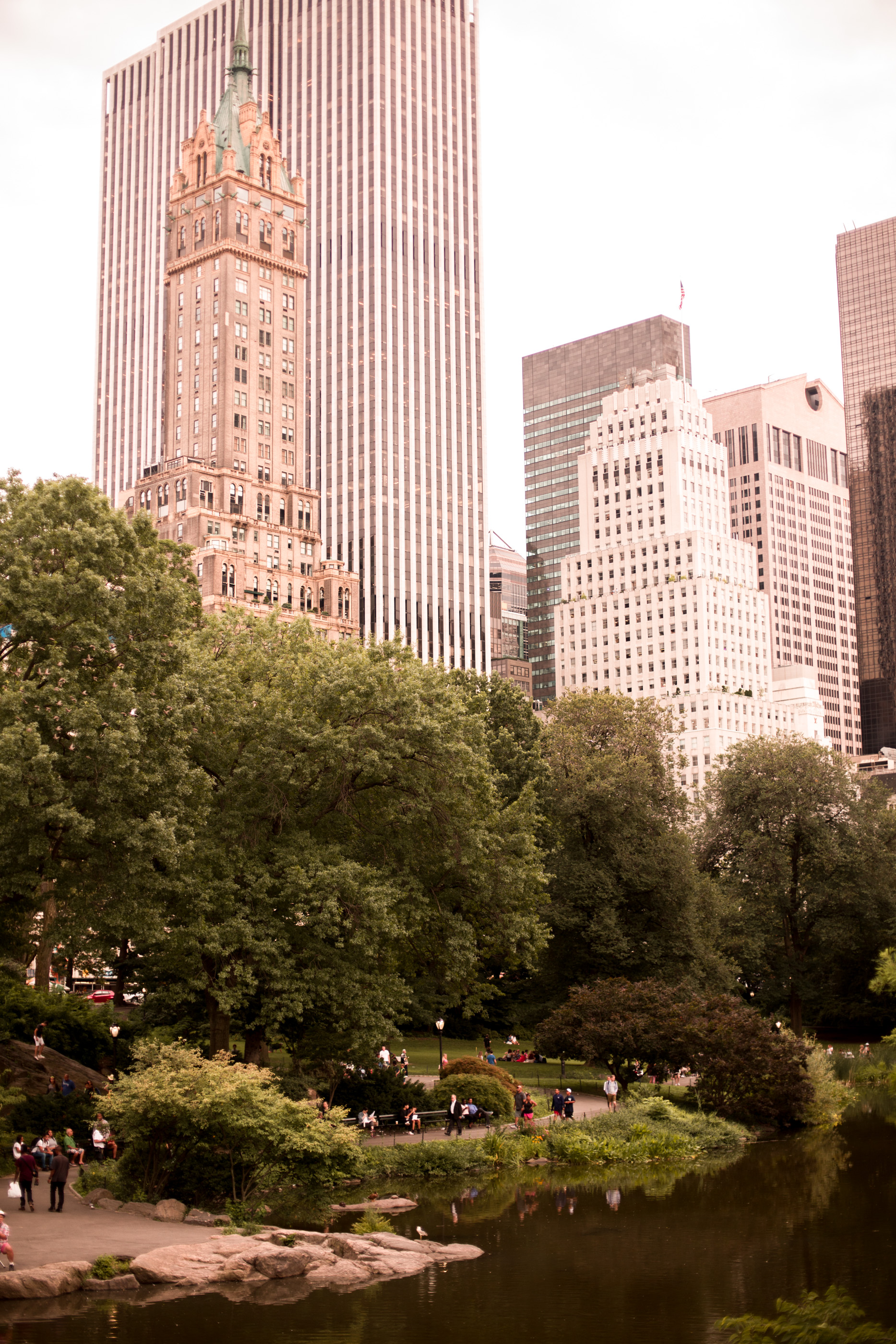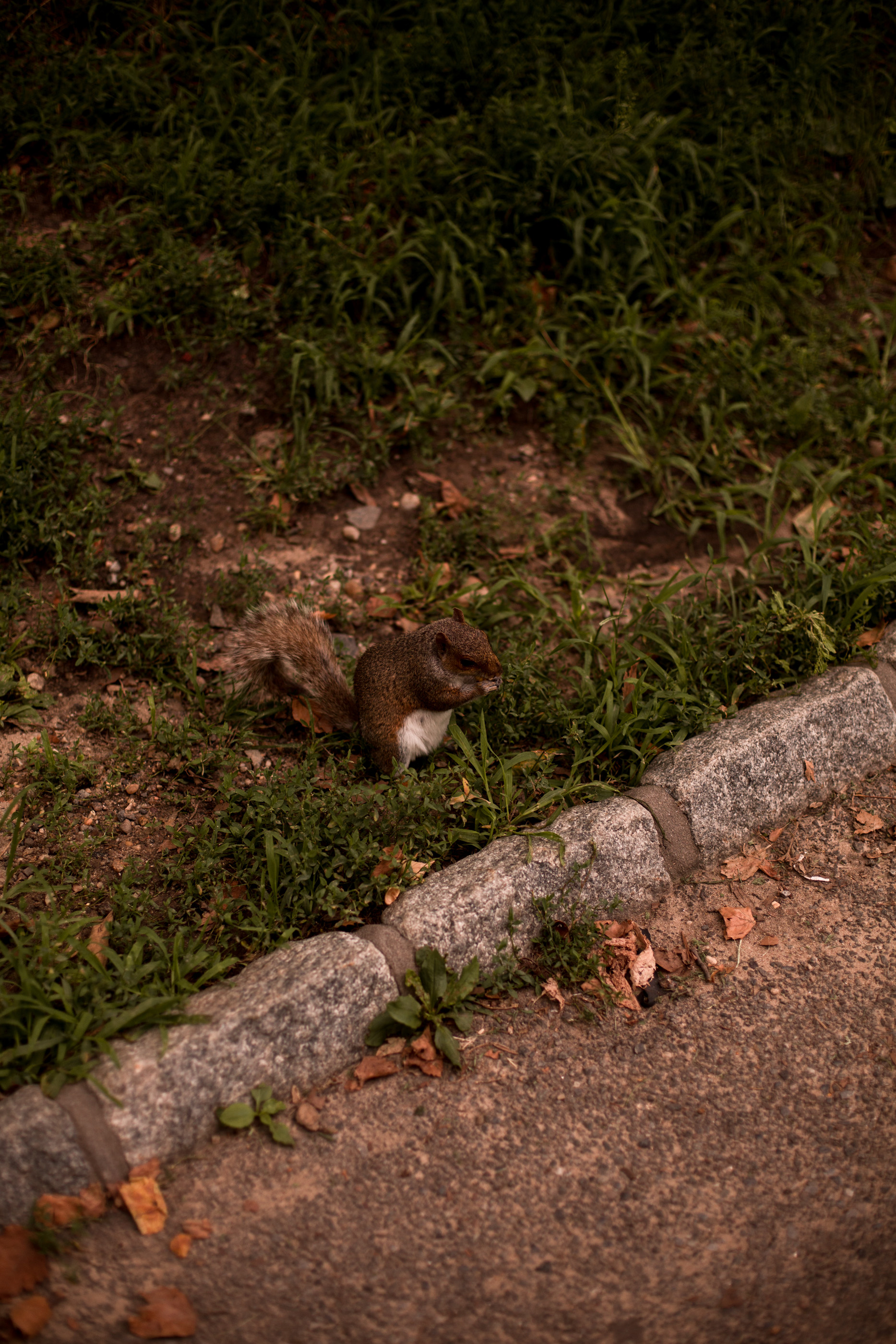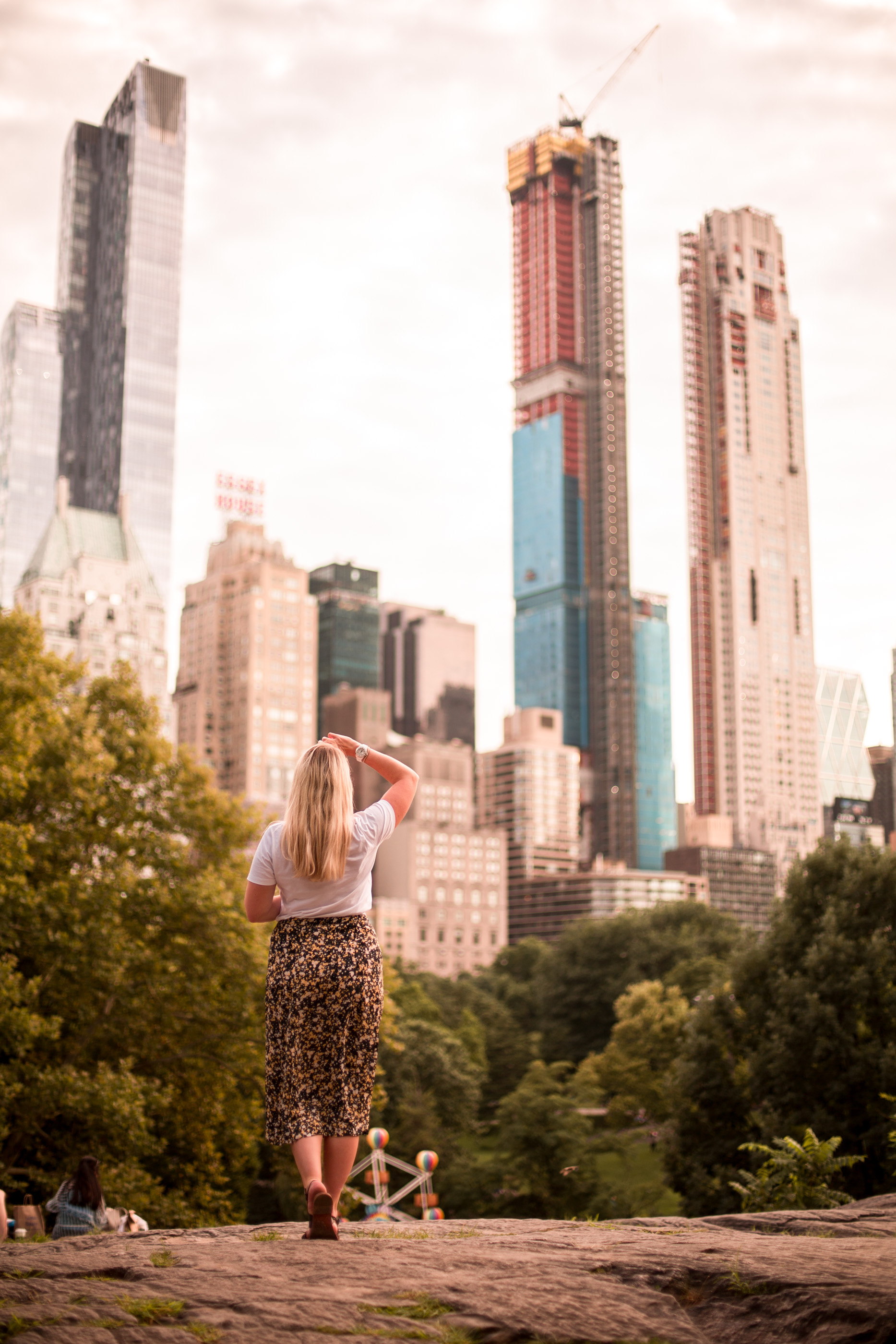 ---
DAY TWO: MIDTOWN & CENTRAL PARK
–
I slept like a baby that night, whilst the Ace Hotel decor has somewhat prison chic decor, the beds are absolute snuggle heaven. I capitalised on the one benefit of jet lag and the early rise, and got ready and headed out super quickly that first morning. I took a stroll east and had breakfast at Ruby's, a cute little aussie inspired cafe that sold excellent sweetcorn fritters and avocado.
After fuelling myself up I decided to walk to the office, a feat that would get slightly out of control by day end – more on that shortly though. I headed up 5th and stopped by the beautiful New York Library which is always a must see on my list every time I visit. I just love it's grand steps and beautiful interiors. I took a slight de-tour through Times Square which was absolutely boiling and heaving in the heat of the summer sun, before heading to the office for the day.
Once i'd wrapped up my meetings, I got my walking shoes back on (if only I actually packed walking shoes, le sigh) and took to central park yet another favourite of mine. I had a huge bag, my laptop, camera, jacket and a few tonne bricks in my bag which made the next 3 hours of walking feel like a small marathon. I strolled the park, walked in a huge circle by accident and then started the trek to 92nd Street on Lexington for my dinner venue of choice that evening, Sfoglia.
I'd underestimated the distance, not to mention how far I already worked and netted out on 11 miles that day. Purely adrenaline I can assure you. I was a wreck by the time i arrived at the restaurant. But my god it was worth it.
My favourite dinner of my whole trip was spent at Sfoglia, a seemingly locals secret Italian restaurant which served the absolute best rigatoni and ragu I have quite literally ever eaten. Side note, yes I did have the same meal twice in a row, who can blame a girl … RIGATONI RAGU!! The owner of the restaurant was super friendly and I had such a lovely time chatting to a fabulous lady next to me at the bar, an architect (with the most beautiful apartment which she showed me) who returns to this restaurant whenever she's on the East Side.
Needless to say I got a taxi home that night.
---


---
DAY THREE: TOP OF THE ROCKS
–
Day Three was an early rise with the locals catching the commuter train out to White Plains where my clients office is based. Naturally I missed my train … the morning rain trippled the duration of my uber to grand central and despite my sweaty sprinting I missed my train. Nothing changes.
After a long day in the office running workshops I jumped in a car back to the city with some colleagues before starting my evenings entertainment … a sunset viewing at the top of the rocks. I booked my ticket the day before and planned my entry fro 630pm, just the right time to catch both the daylight and sunset views.
I spent nearly three hours up their, enjoying the views, begging strangers to take pictures, begging more strangers to re-take the pictures so they weren't blurry (a whole post is coming on this, it's a funny one), and of course watching the sunset over one of my favourite cities in the world. Pure magic.
I hopped in a cab and headed to the corner of the east village for dinner, I visited ABC Kitchens a recommendation from my colleague but also a place i'd had on my list from my last visit too. I grabbed a bar seat (the best place for a lone traveller) and ordered yet another delicious pasta dish, this time a fresh pesto number with a side of broccoli rabe. For someone that shouldn't have pasta, i sure did enjoy myself this trip. The restaurant vibe was awesome and the food delicious, a highly recommended spot for anyone visiting and wanting a lively spot for dinner with friends.
The tiredness sunk in this night & so I hit the hay and traded the hotel bar, for another good night sleep.
---

---
FIN
–
It's fair to say the tiredness was real. I forgot to charge my phone. My alarm didn't go up. I woke up at 7am (actually quite the miracle really) rather than my planned 6am, brushed my teeth, threw on my clothes, packed my makeup in my bag and legged it back to grand central. Despite the drama, this time I made the train, albiet looking far less glamorous.
My meetings wrapped up around midday so  headed back to the city, packed up and checked out for 1pm and enjoyed a little seafood lunch at The John Dory fish bar before taking my cab to Newark ready to fly home to the UK. I travelled BA on the way home and I have to say their business was a bit of a let down versus my American Airlines experience on the way out. It was an old plane that needed total modernisation. Funny how once you've had the taste for it, you already get a level of expectation for the price of the ticket.
I've spent the last few days struggling to get to sleep, struggling to stay awake and battling the tired more than any other trip before. And am getting ready to fly to Denver on Friday for round 2 of my client workshops. I've never been to Colarado before so I think it'll be somewhat of a different trip, but I hope I can maximise my time there as much as I did in NYC. If you have any tips for the city I'd love to know them.