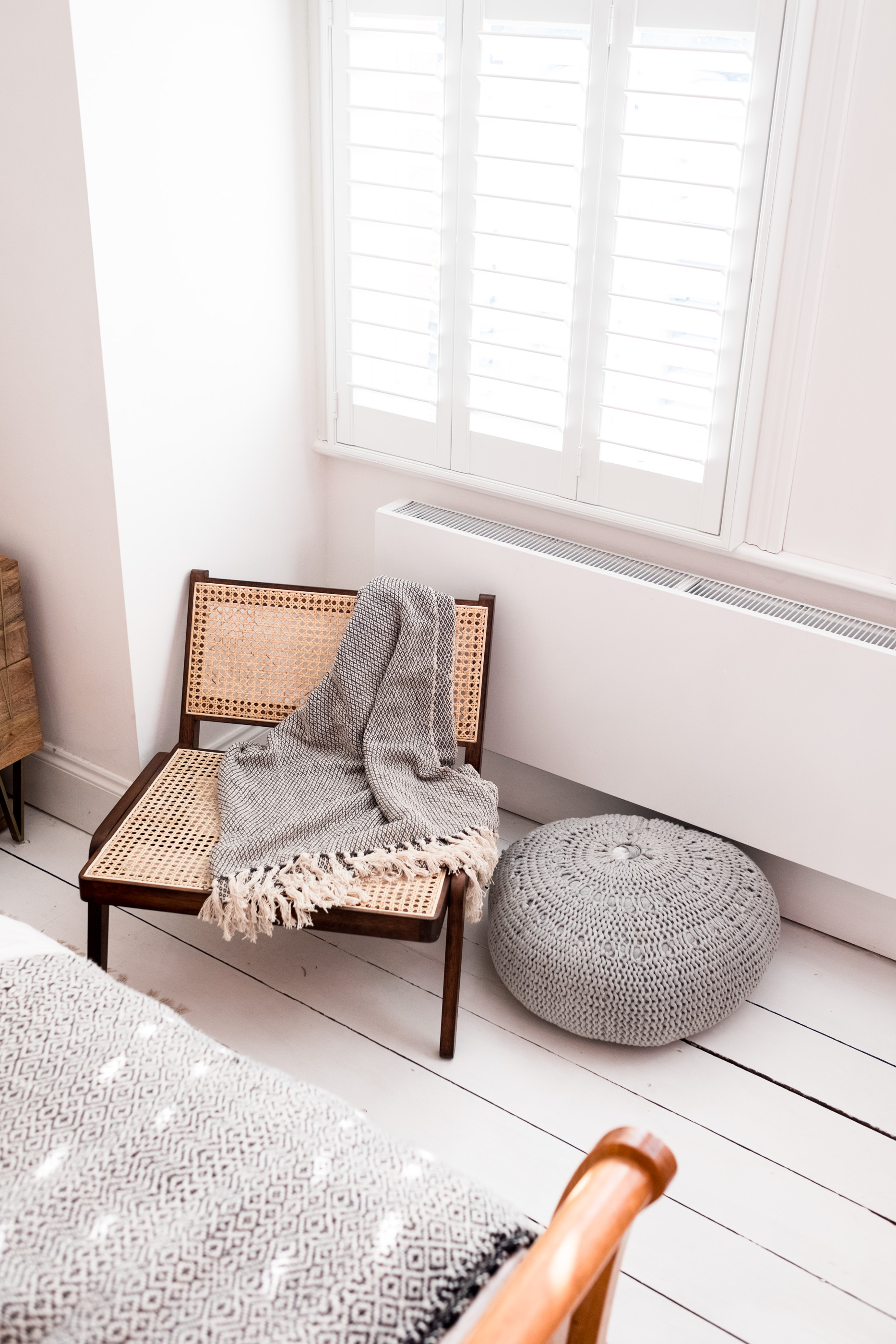 ---
SIMPLE SPACE UPDATES PRE RENOVATION
The Sold Out HM Home Rattan Stool & Chair Plus, A New Take On Our Interior Style Ambitions
---
Interiors are a funny affair, whilst we think we may know our taste inside out and that they're intrinsic tastes that stand the test of time, it's incredible just how much 'fashion' influences what like, what we buy, and how we style our homes. Having an architect as a boyfriend, interiors, styling, decor and design is something we often talk about. And with a house renovation starting *hopefully* in a few months time we're starting to really plan what our new space will look like. Styles and furniture I once loved and thought would stand the test of time have started to fade in my desires, and in fact the more time I've spent understanding what I truly love, the more I've been able to articulate my taste but also invest in pieces that truly match the overall ambiance, vibe and feel I want to create.
Of course tastes change so it's only natural to want to replace furniture over time, or to change the colour of your walls, or style of your art work, but what the renovation process has taught me far, is that it also takes time to unpick exactly what you like, what you don't like and within all those interior pinterest pictures saved, what it really is I like about each space.  I'm still a big fan of a rustic velvet sofa, but I've also come to appreciate neutrals more in the last few years. Linen, rattan, stone, the textures, colours and pieces that feel somewhat more earthy and slightly less fashion.
I'm excited to share a lot more about our space, what we plan to do with it, and of course how we decorate … many new purchases will not come until the main works have been done (a new bed, maybe new sofas, new bedside tables, a new mirror, new kitchen furniture etc) however we have made two new investments pre works, which set the tone of the style to come.
Introducing my two HM Home gems …
---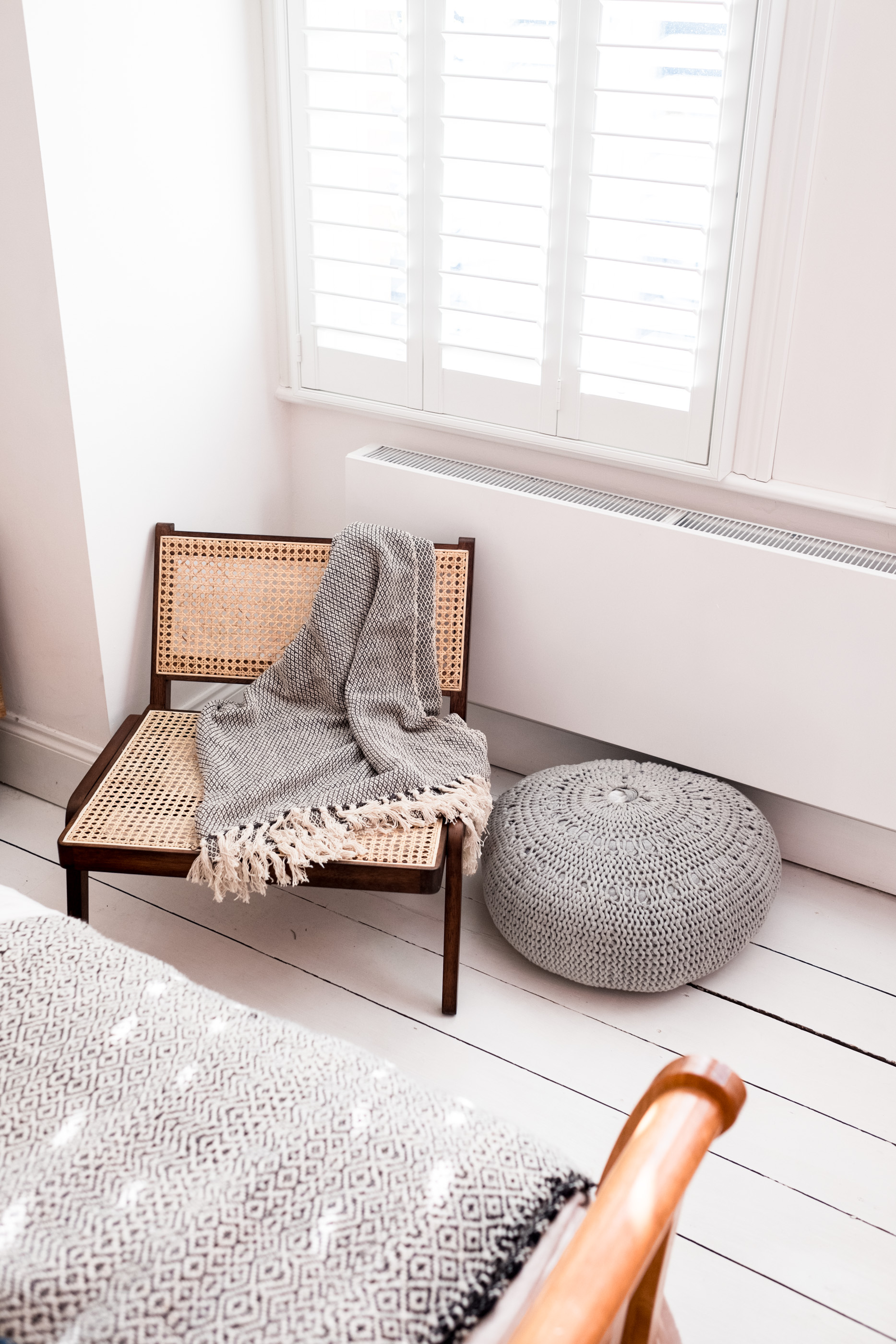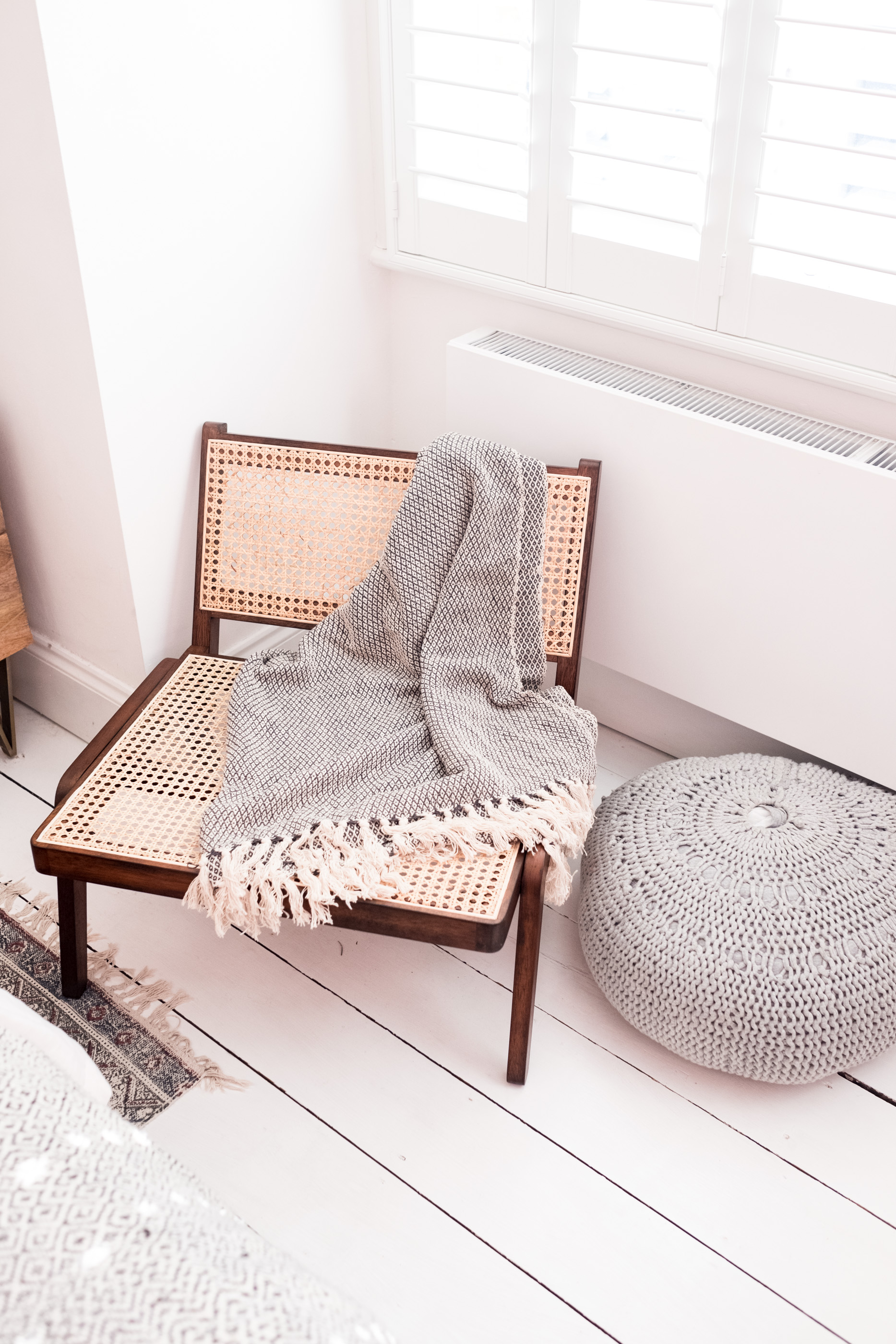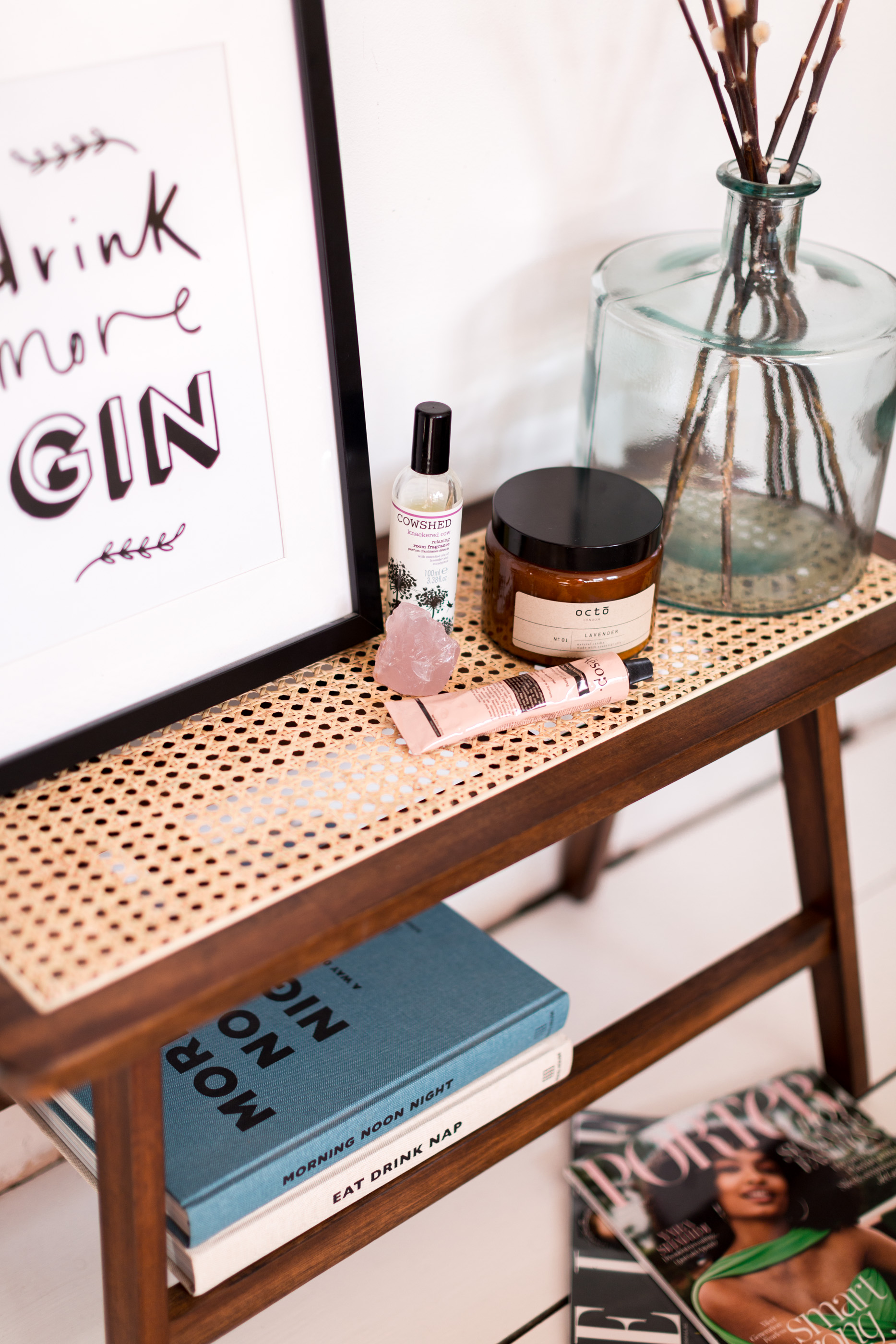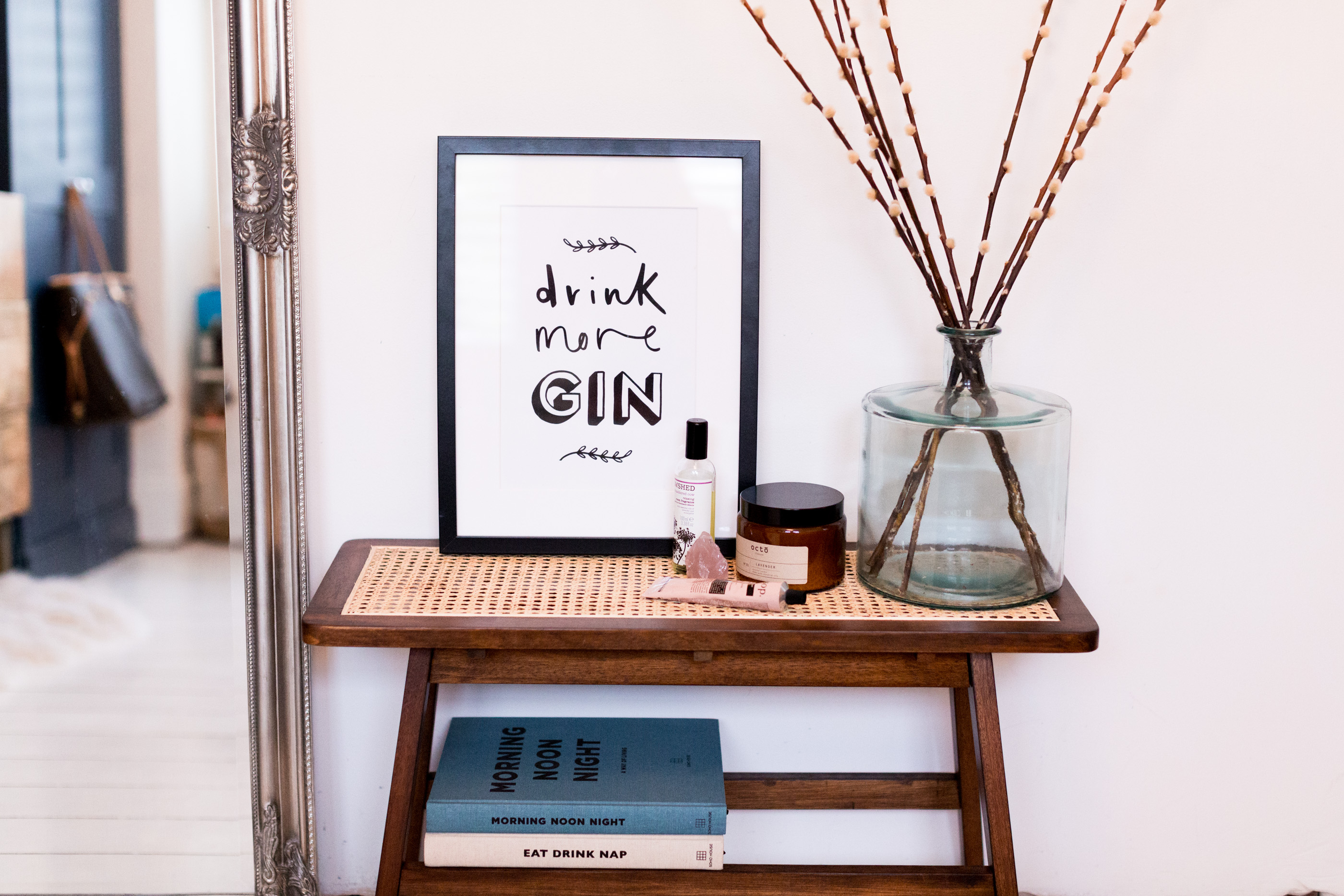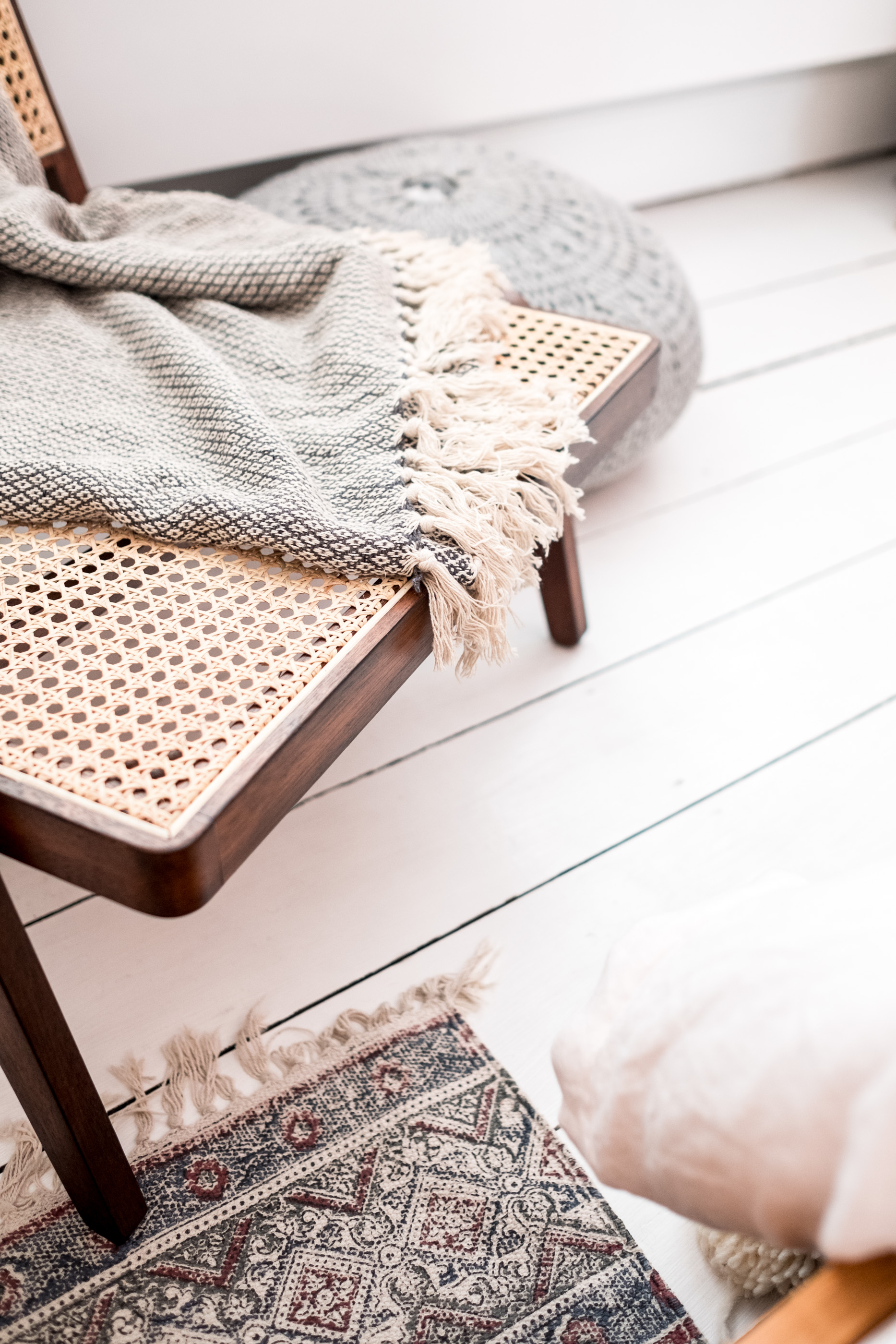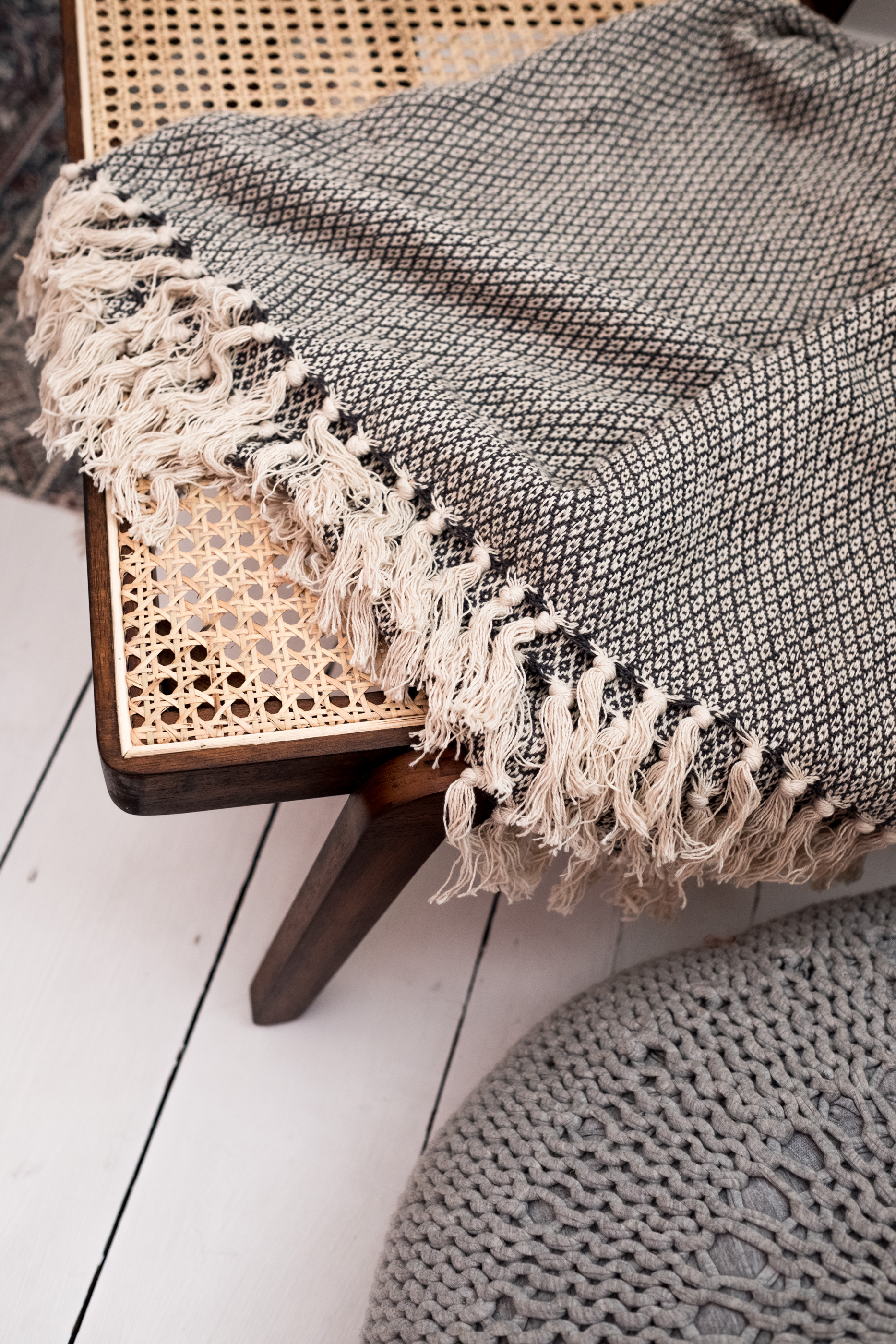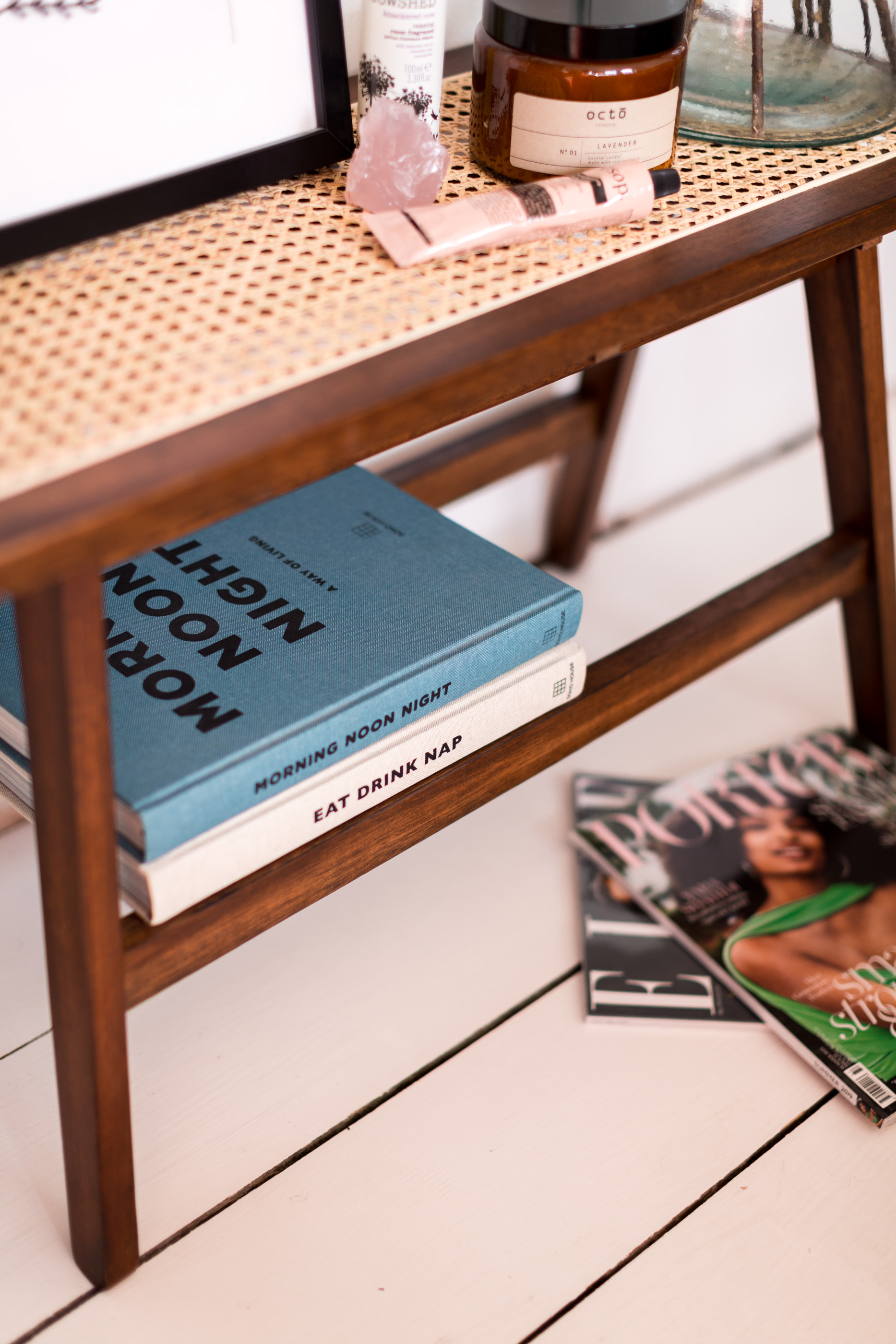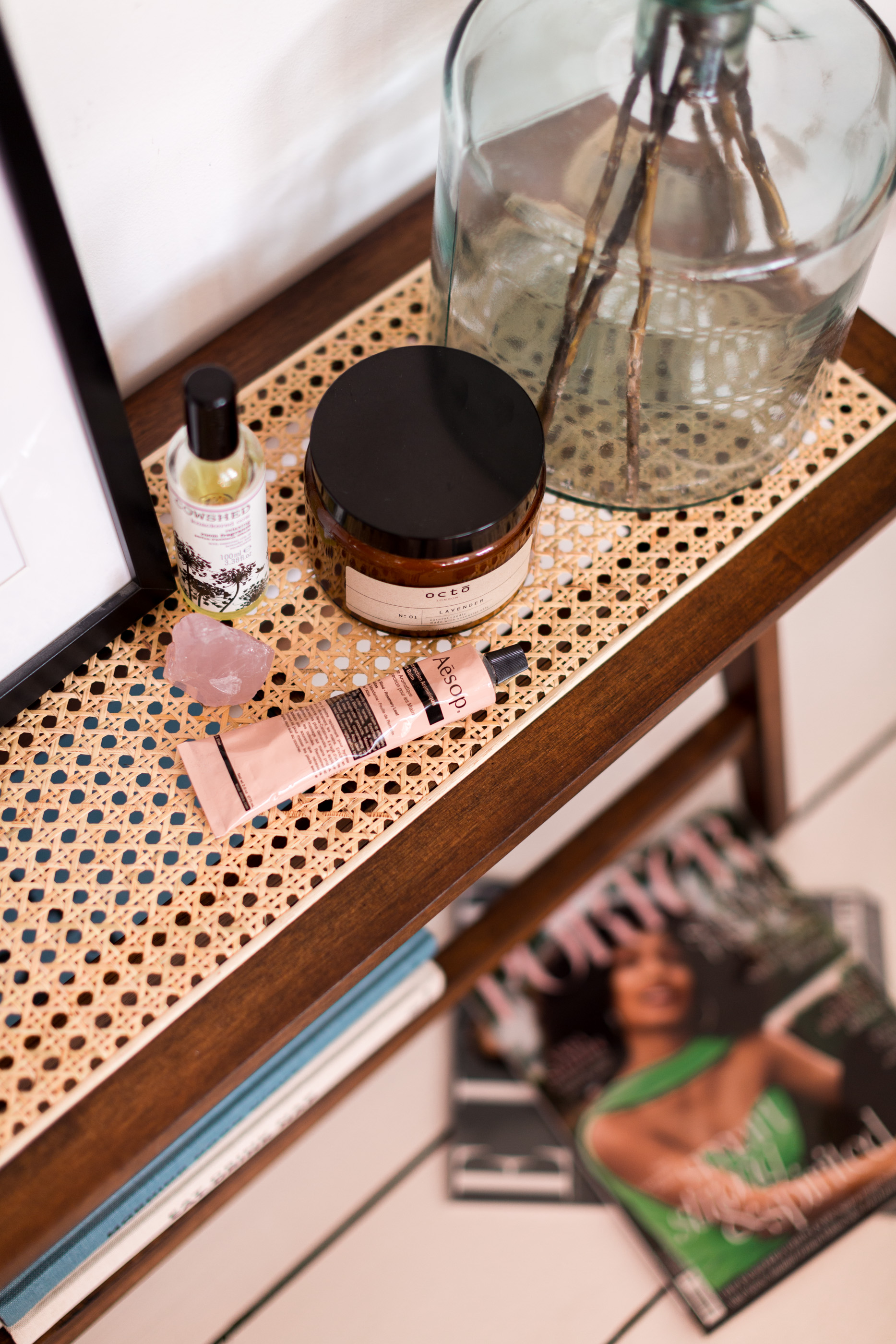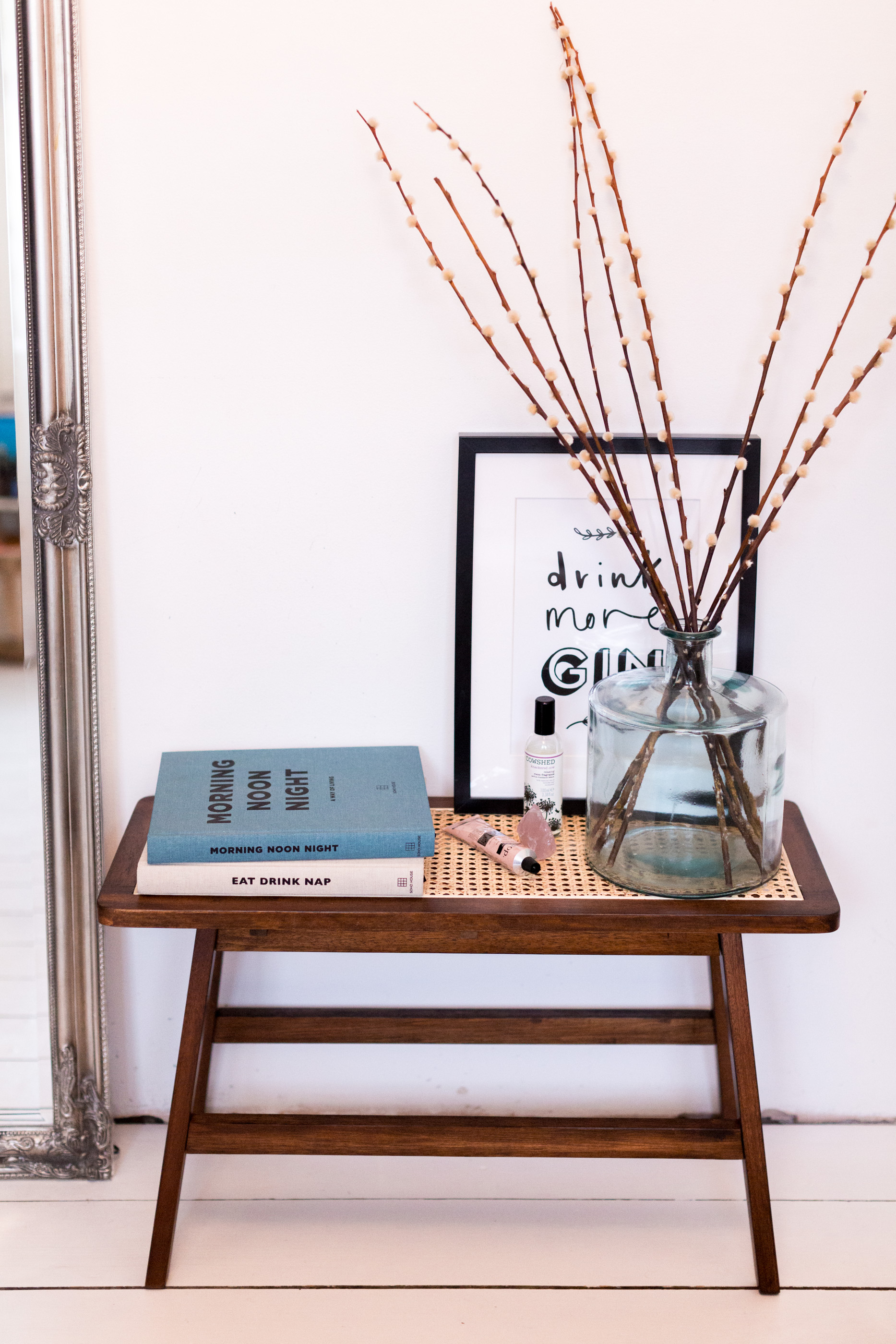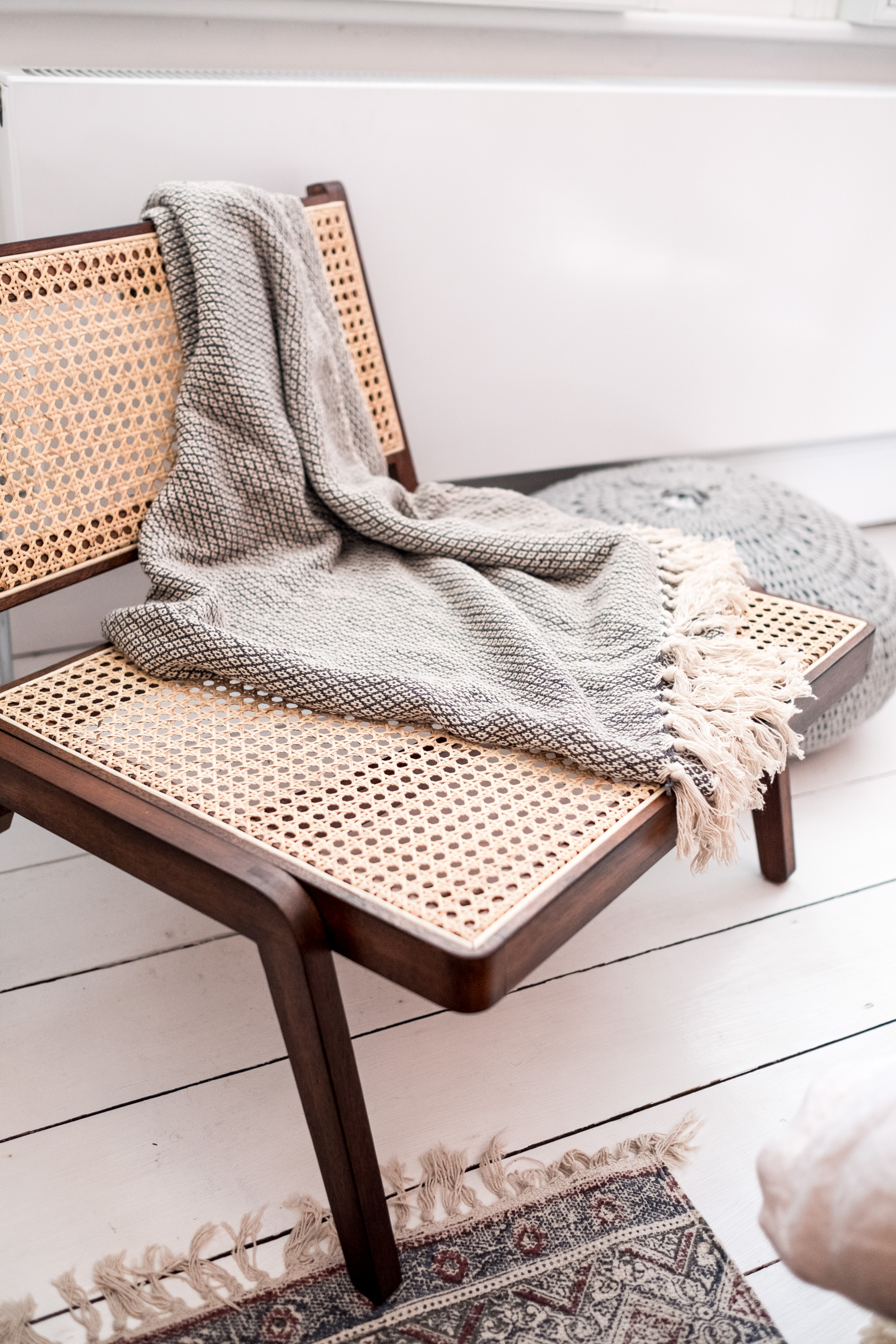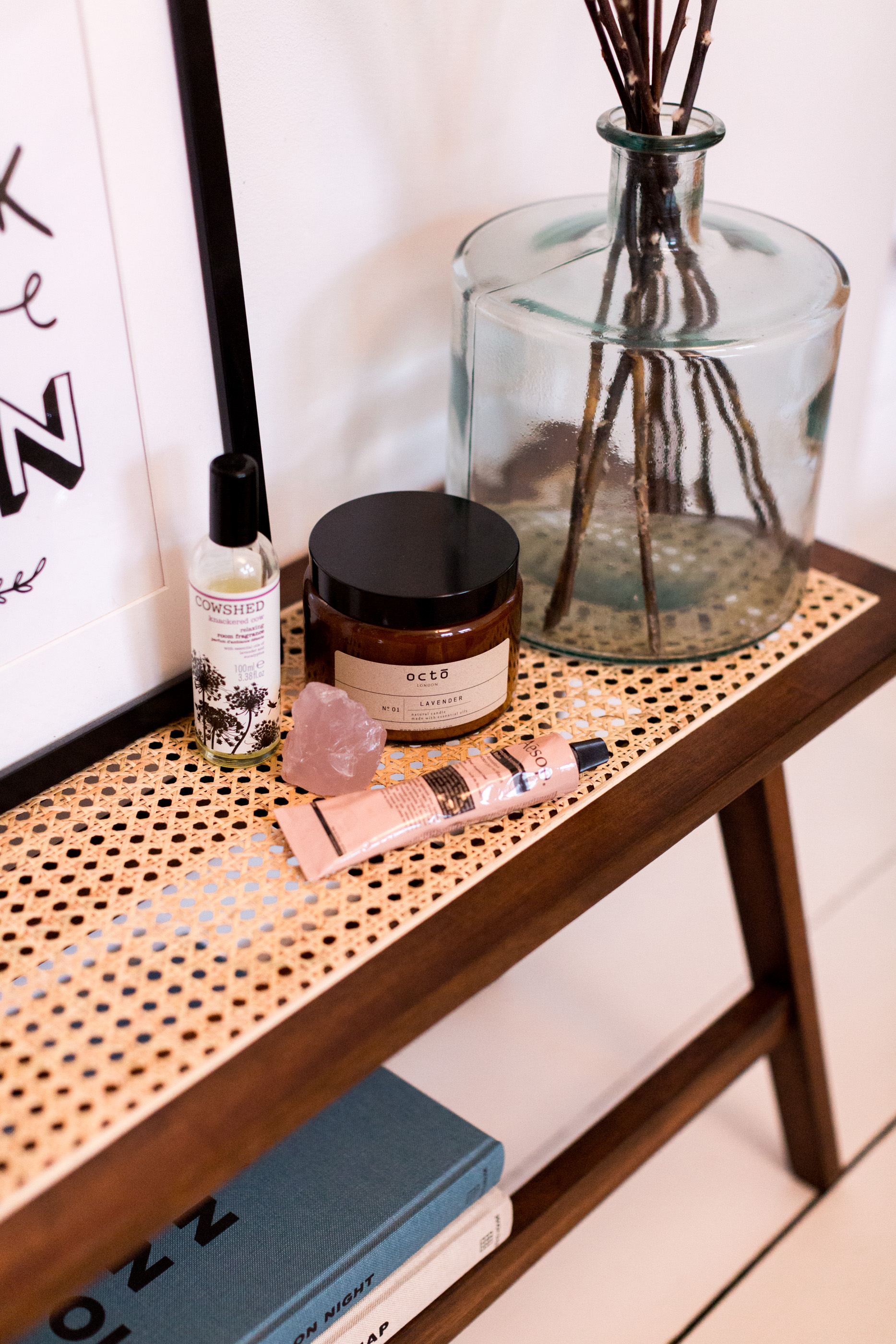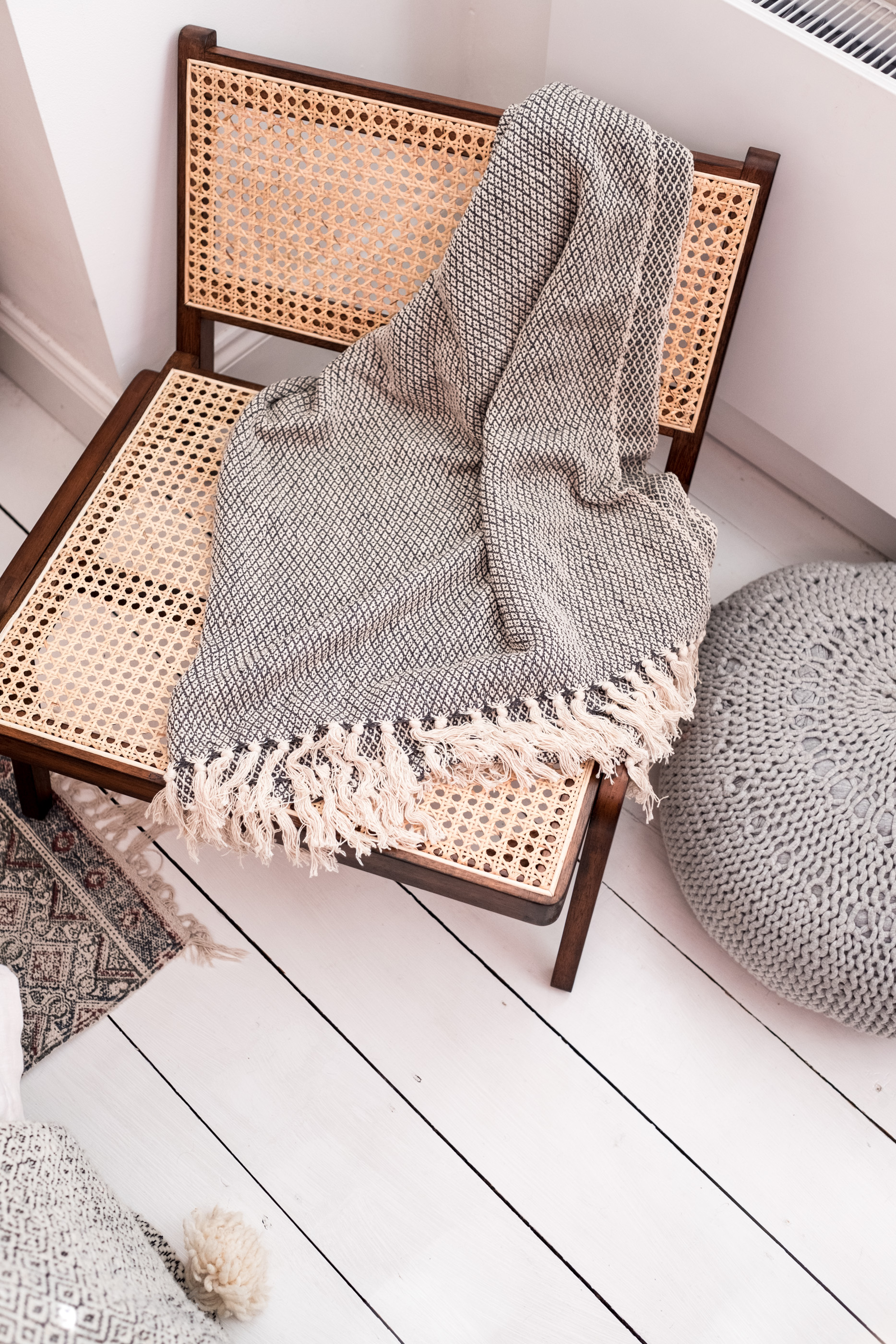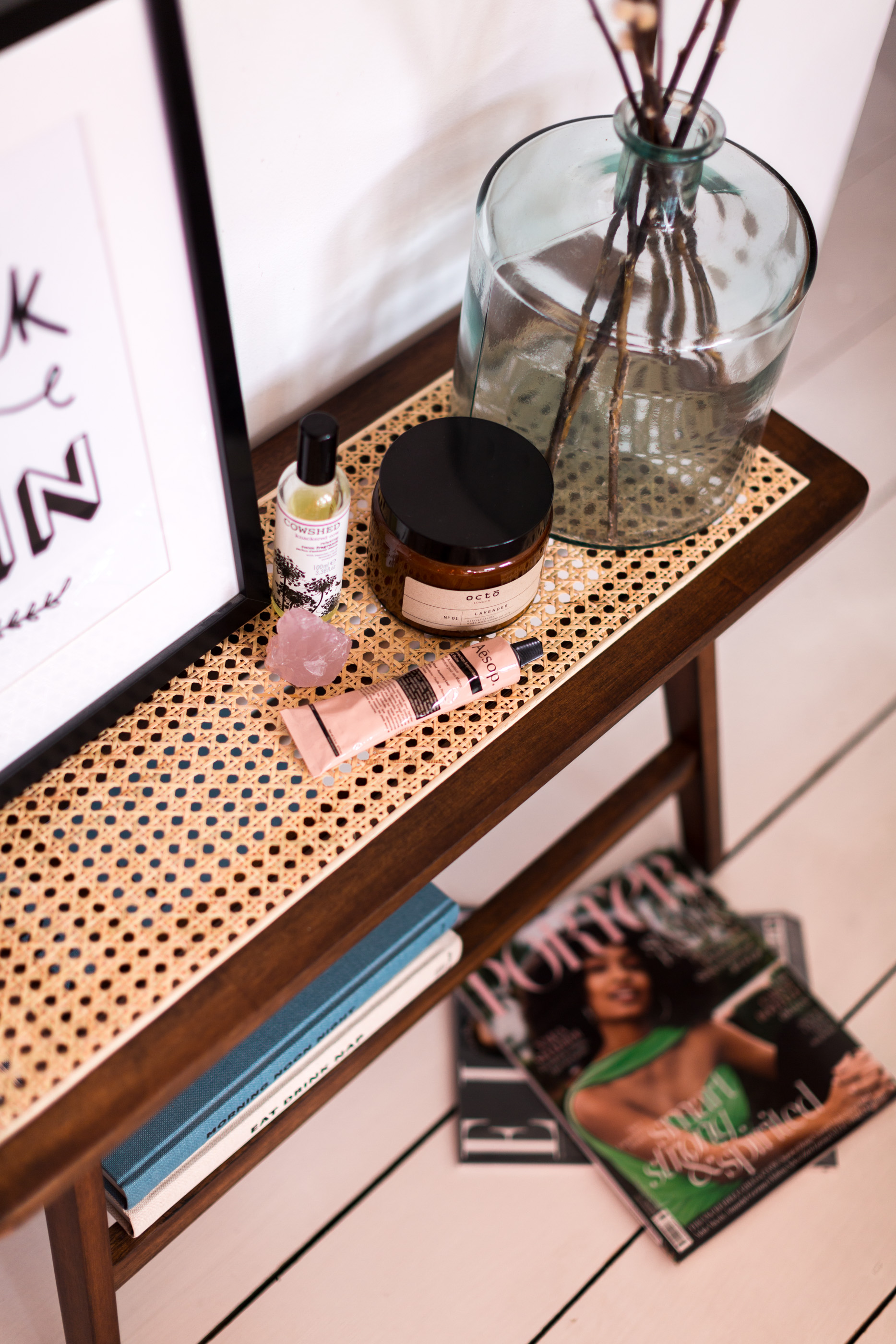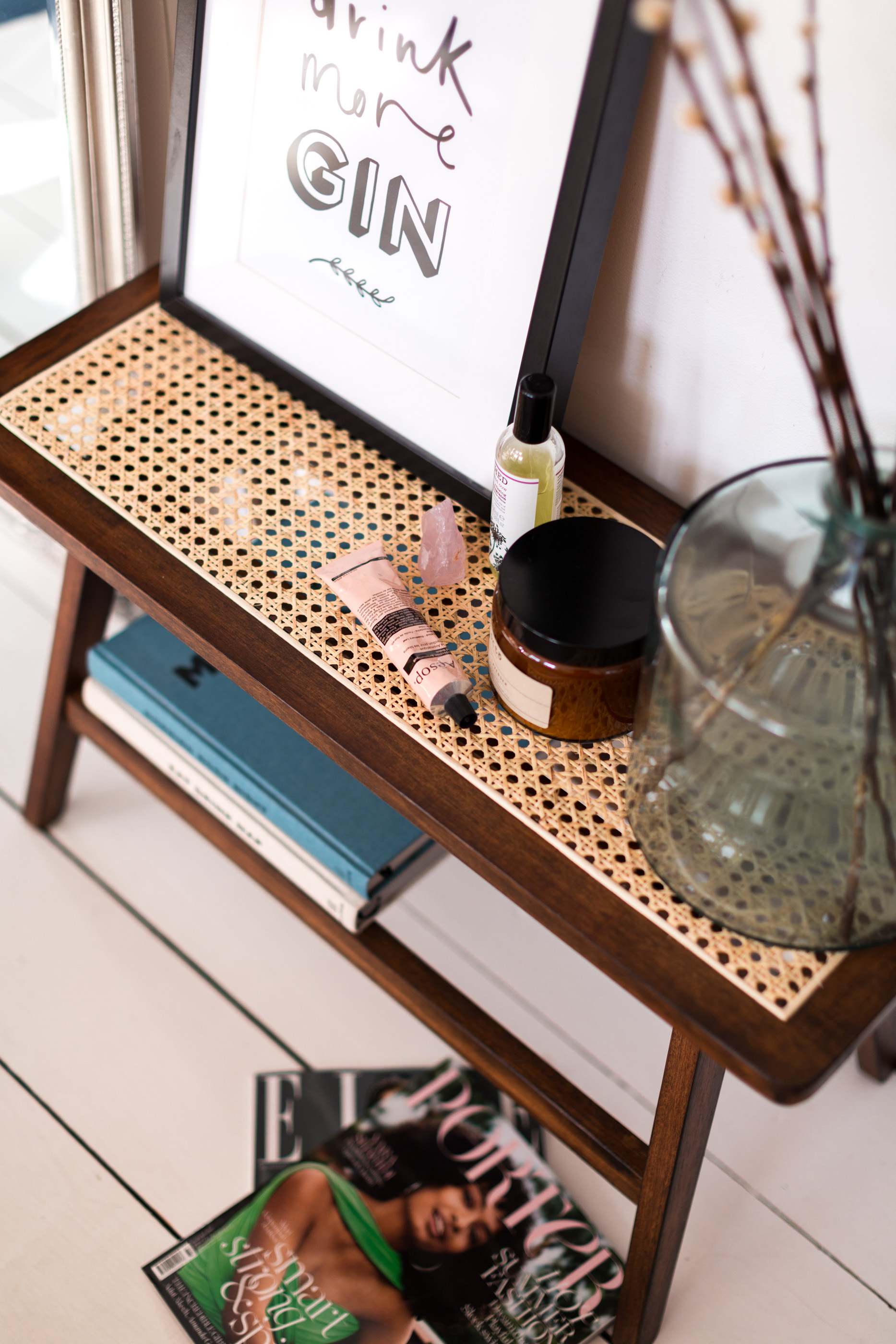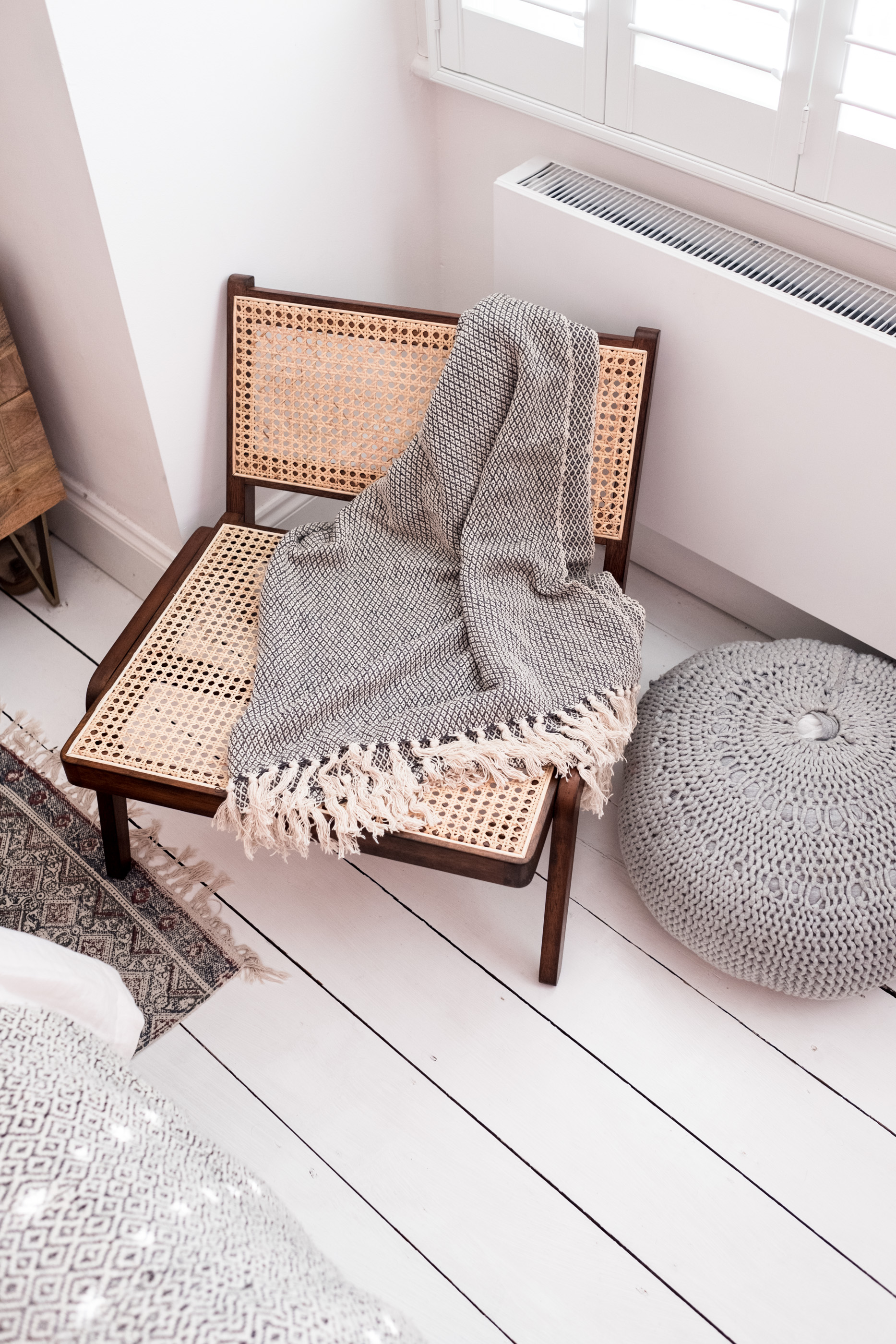 ---
The two new pieces of furniture couldn't wait until post renovation (so excuse the missing skirting board and architrave you might notice), because as it happens we were lucky to get our hands on them in the first place as they sold out in minutes. It's very unlike Jase to allow me to buy anything for the house, let alone two pieces so spontaneously, It was a sure sign they were the right investment pieces. And they've helped shape the tone of our future bedroom styling.
The rattan stool and chair were a gem of a find from HM home furniture collection (the HM Home range is actually incredible and far better than their clothing in my opinion). When I bought the stool (immediately after seeing it, as we've been wanting something like this for a long time) I didn't realise it was to become a hunted down and very rare item – my spontaneous purchasing paid off as we wouldn't have managed to buy it if I'd spent time thinking about it. As well as the stool, I'd spotted the matching chair in the product imagery, but hadn't seen it come on sale at all, i'd been keeping an eye out as the chair was yet again an item we'd been after (and a dupe style of some Jase has wanted forever but that hit the £10k a piece mark). Turns out it only came online for a short period as it sold out immediately – this only made my desire to bag it even more heightened, and after much perseverance I found the last one on sale in Westfield and took a 9pm drive to pick it up that same day. Both pieces look so great in our bedroom and relatively speaking, absolute bargains for what they are. Despite being a high street purchase, they're certainly not 'mass' in their styling (and they're not everywhere, which is great) and they're fab quality.
Since purchasing the pieces, we've really honed in on our bedroom styling and agreed where we want to take it to post renovation. We've been wanting a new bed (desperately need a king and am currently loving this one) for ages and we're now going to look for a linen / material frame, with a soft, neutral, beige tone to it, and whilst I adore my West Elm bed side tables and chest of drawers, we're going to move these into the second bedroom and instead keep the bedroom exceptionally minimal. We'll buy new bedside tables to match the wood work of the stool and chair (I love these, and think they'd fit perfectly – much less 'present' than our current two), and restore the fireplace to make it more of a statement feature (currently the chest of drawers sits in front of our fireplace which doesn't have a grate or surround).  Aside from our built in wardrobes, and a new much more simple mirror (I really want this West Elm one but the price is a little hefty) that's all we'll have in our bedroom. Simple, minimal, clean and neutral.
The space is already a sanctuary for me, and stripping it back will only help make it a place of calm and relaxation. The neutral tones and consistent wood work will really smarten up the space. I'm desperate to sand, prime and re-paint the white wooden boards too – I love white floor boards so much so I'm fighting on the daily to keep them. They've not worn quite as well as I'd hoped and I think some priming and a re-sand will give the whole space a fresh feel.
I can't wait to share more on the renovation and decor plans, if we can afford to create the space we're aiming for, it'll be such a beautiful place to live x