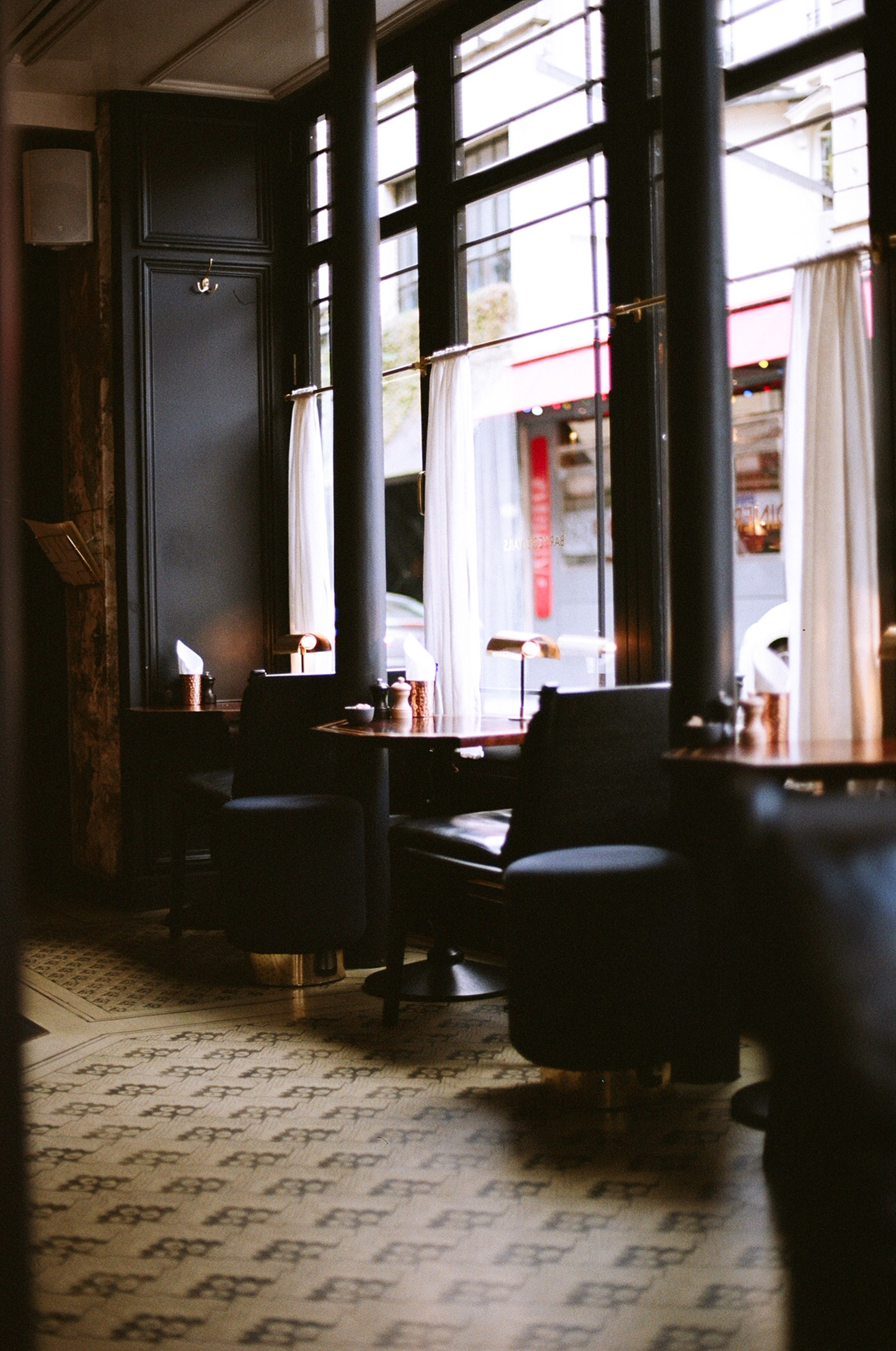 ---
A QUICK STOPOVER IN PARIS
Pigalle & 1st Arrondissement, Paris
---
If you follow along on Instagram you'll know this last month or so has been packed with travel. My week in LA was followed by a whirlwind trip to Paris for work, and within mere hours a departure to NYC for a long weekend away, and it's only a few days until I head back to LA again. I love travel so no complaints here, that said the multiple time zones are beginning to take their toll.
Whilst my trip to Paris this time was for work, I did get to enjoy a lovely dinner at Cafe Flottes and the chance to nip out for a brief stroll in the morning throughout the 1st Arrondissement which is one of my favourite parts of Paris. Having been there earlier this year in the Summer it was beautiful to see all the trees shredding and the warm orange tones of Autumn settling in.
This trip I actually stayed at The Grand Pigalle, it was a hotel I researched a lot for my trip in the Summer when we ended up staying in The Hoxton. The Pigalle has an incredible location, and just so happened to be around the corner from one of my favourite Paris restaurants, Buvette. Jase and I had dinner their in the summer, but this trip I discovered their godly breakfast offering – lets just say steamed eggs are my new favourite thing (so much so, I took Jase to the NYC Buvette on our first morning in NYC for a repeat).
---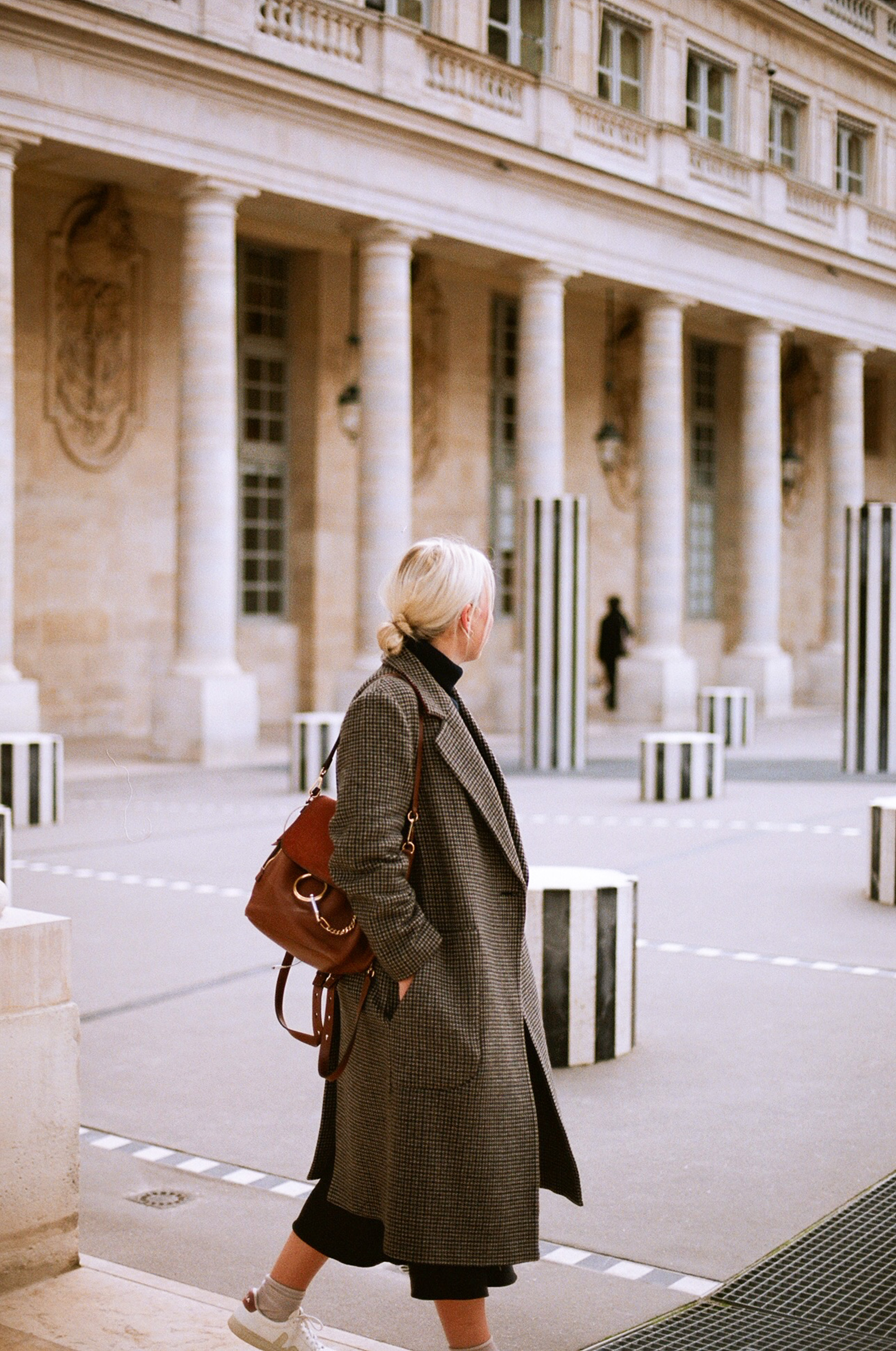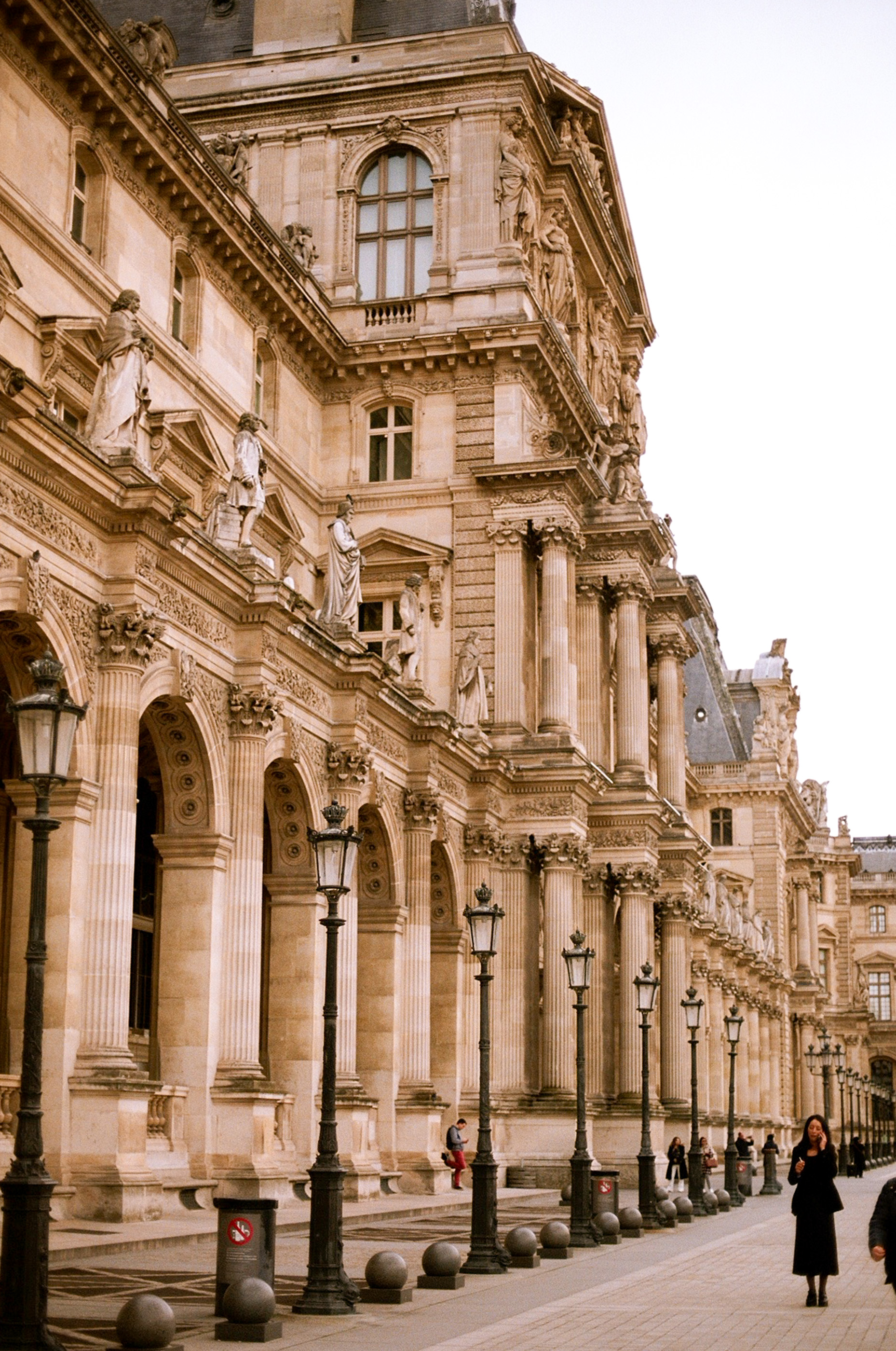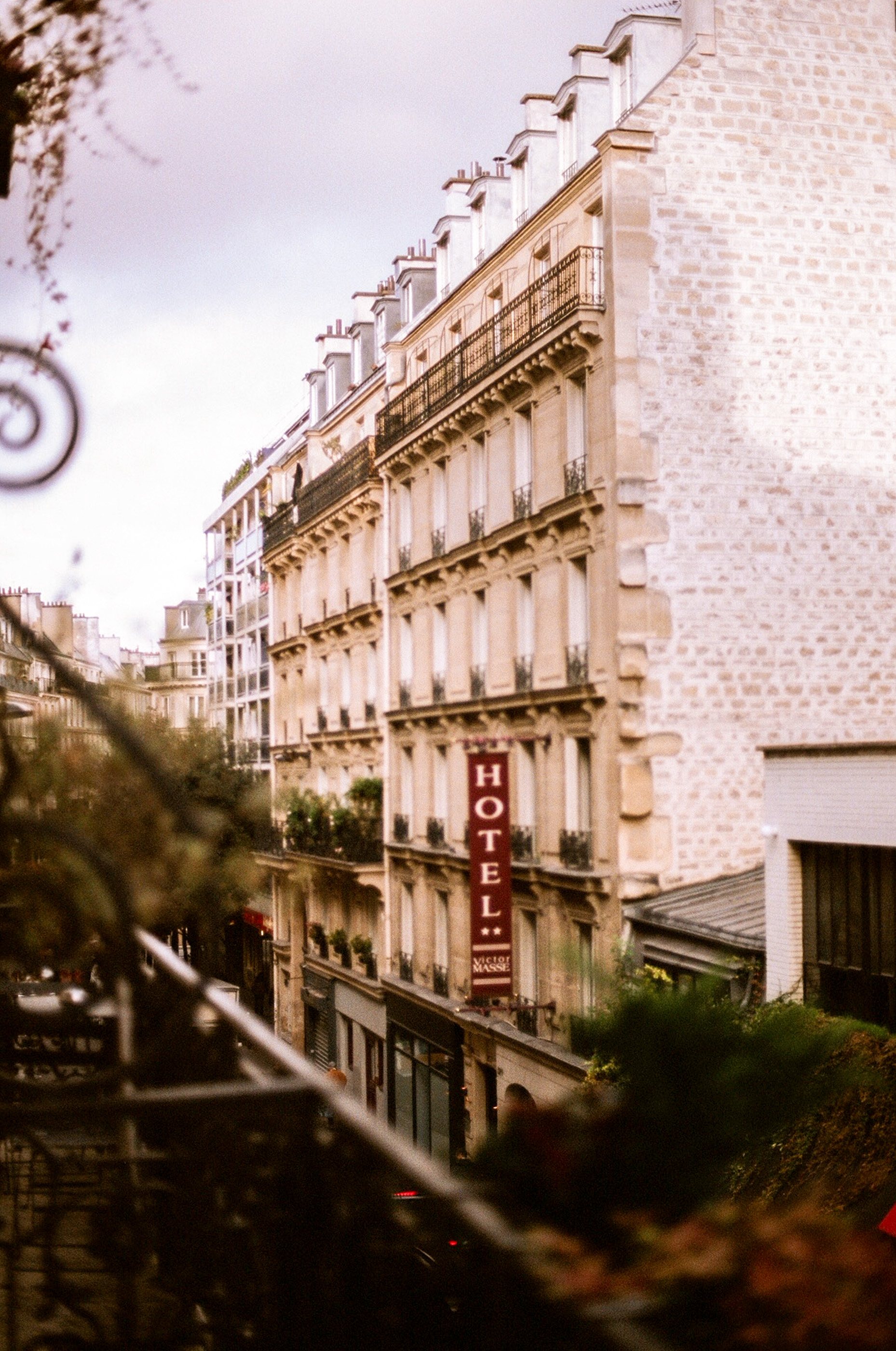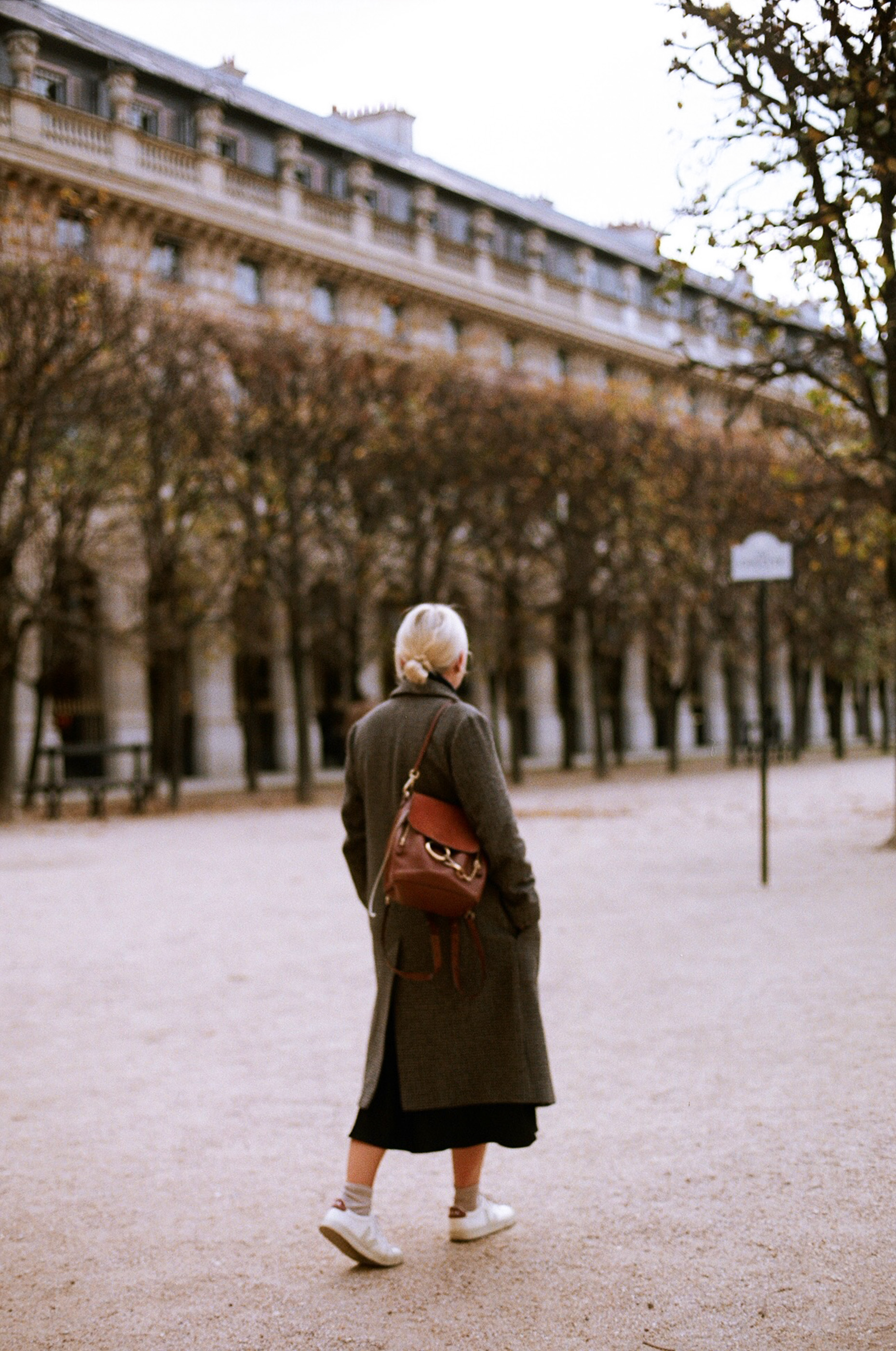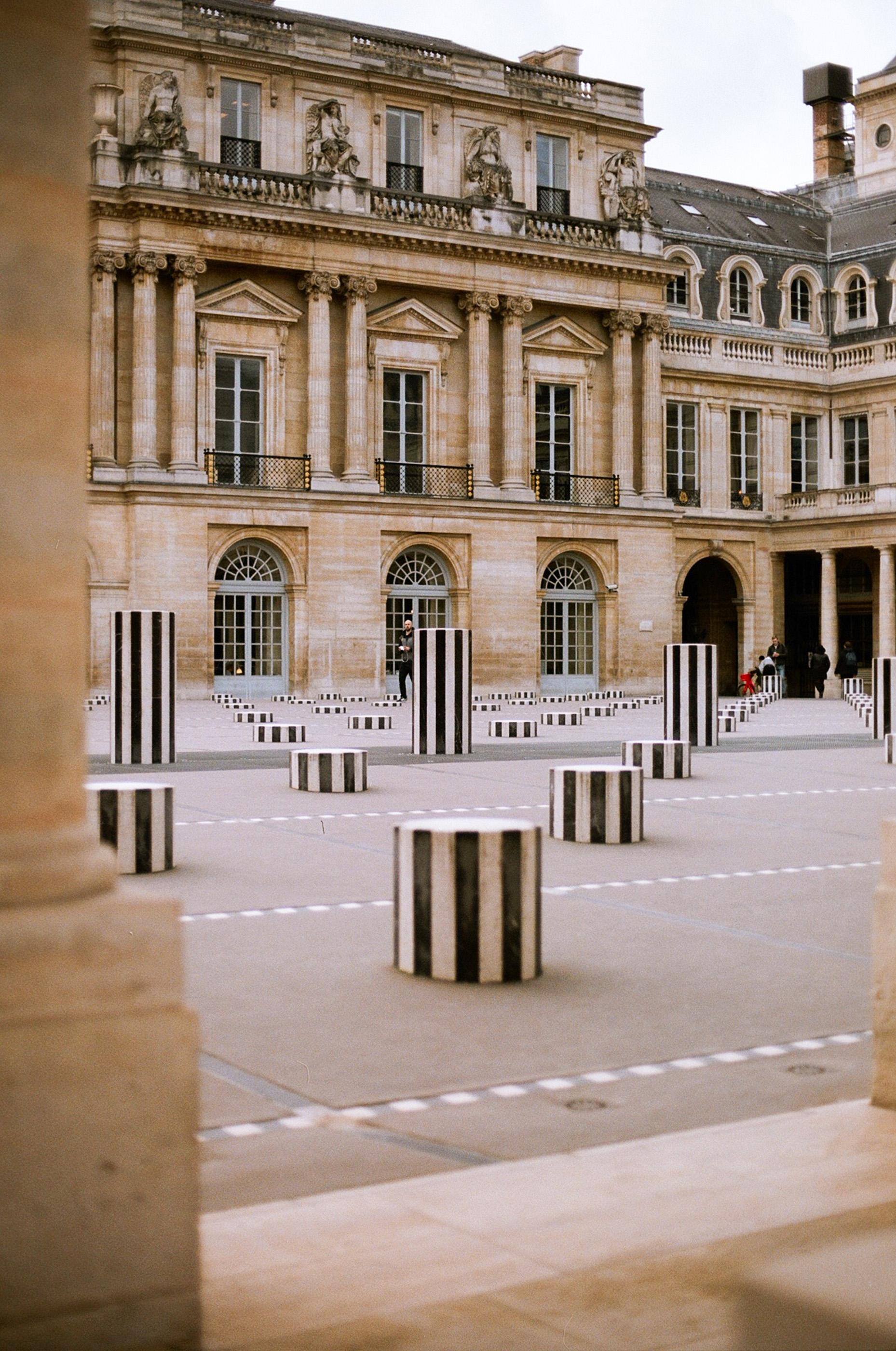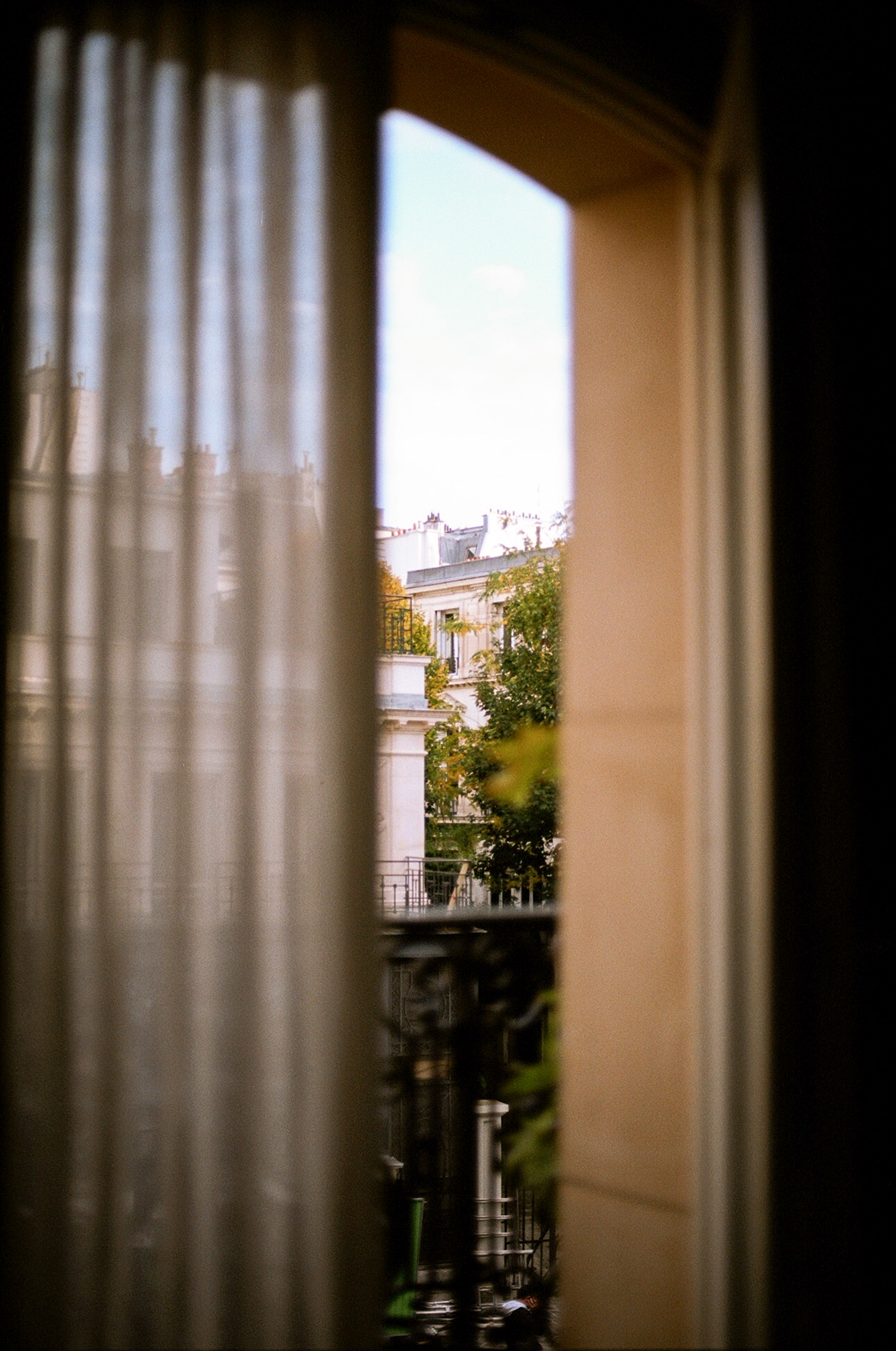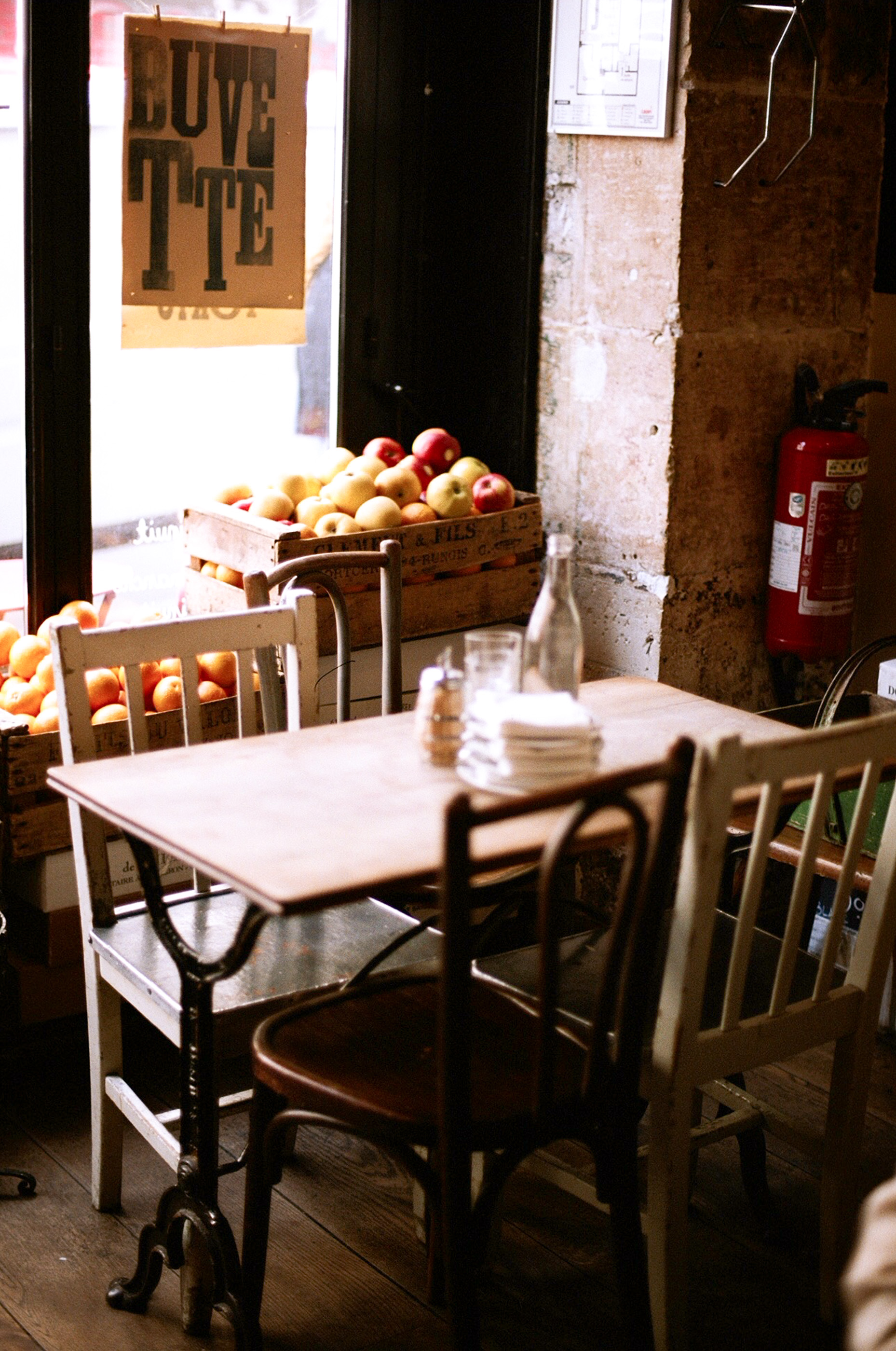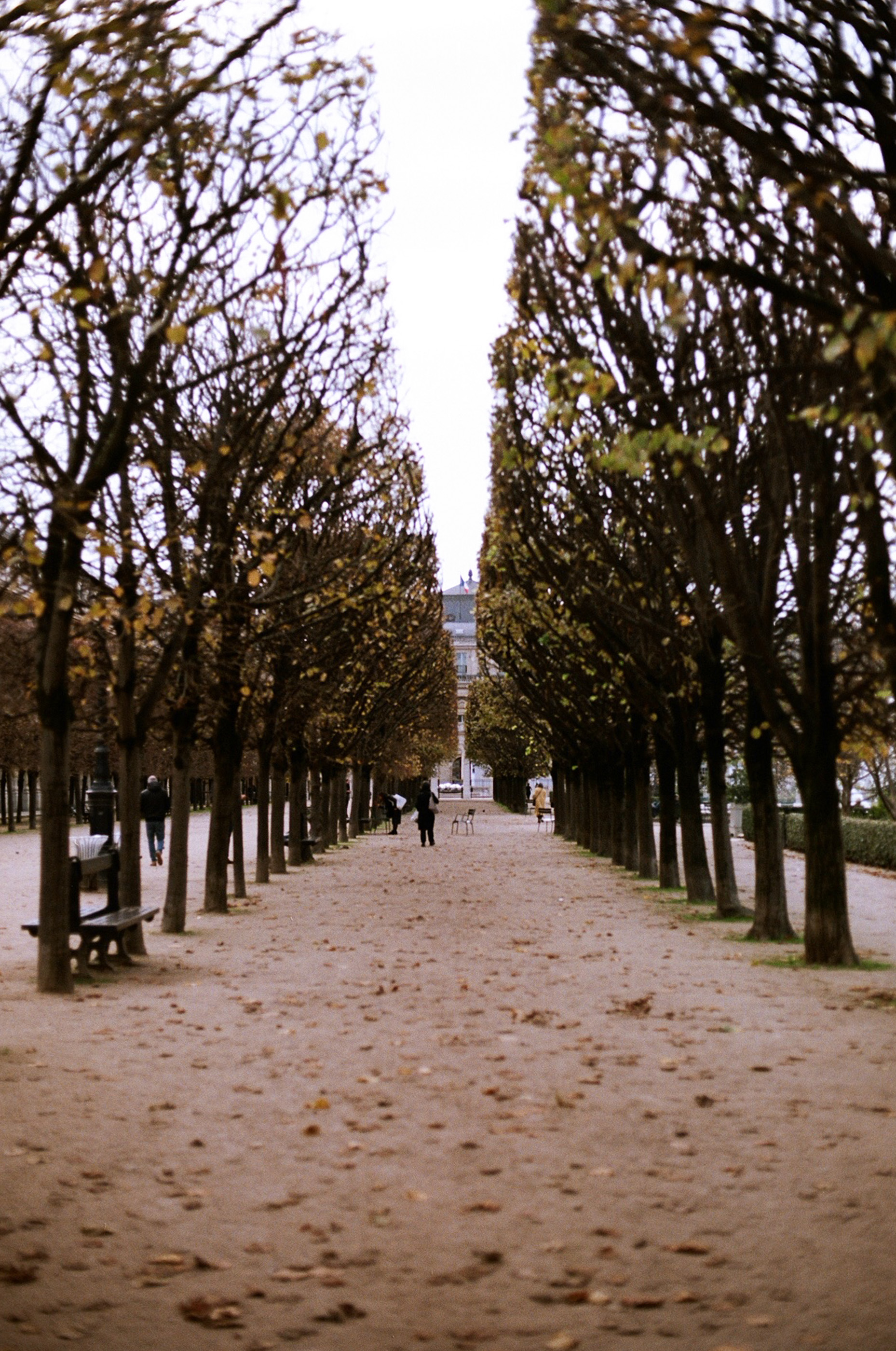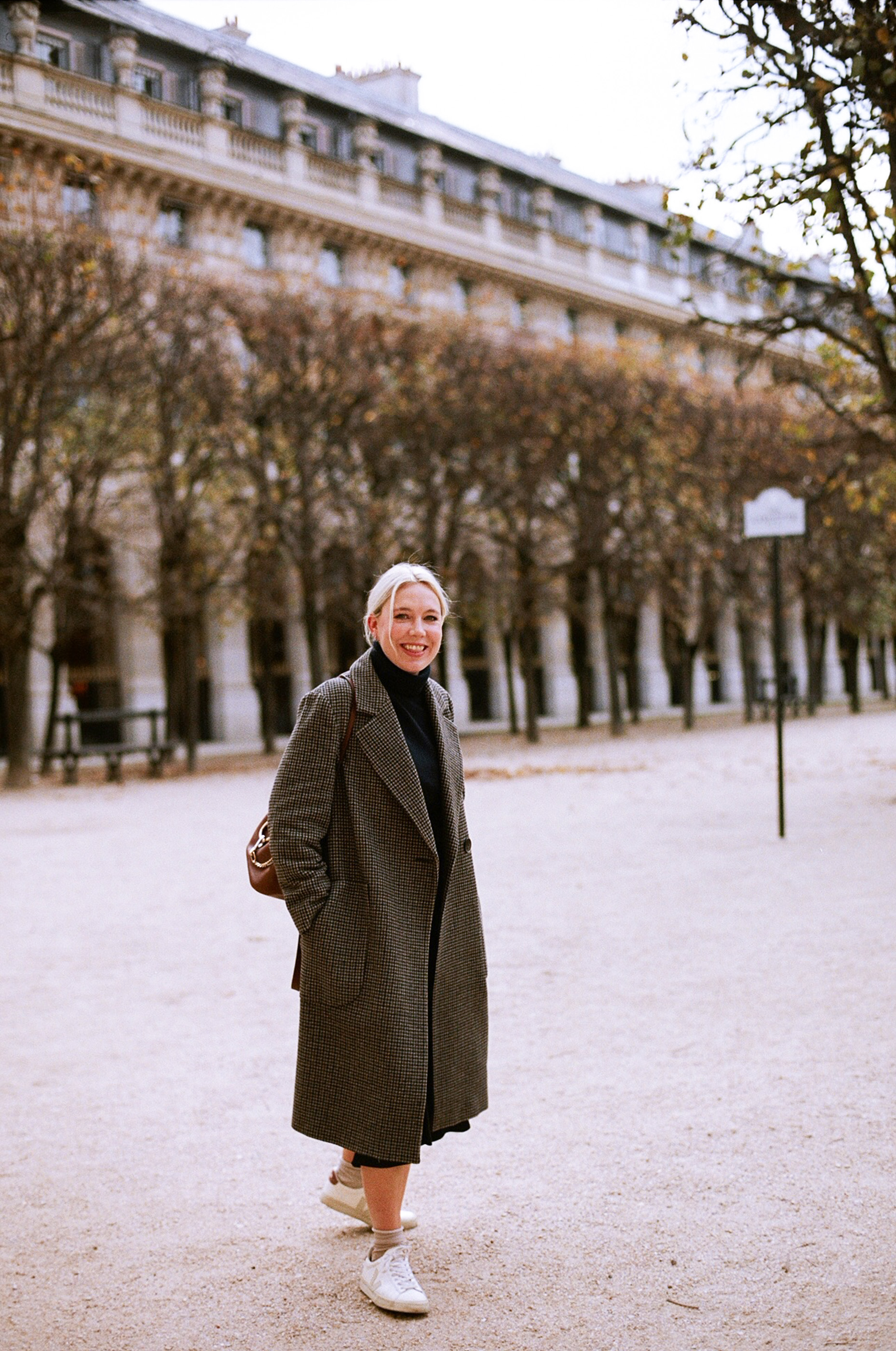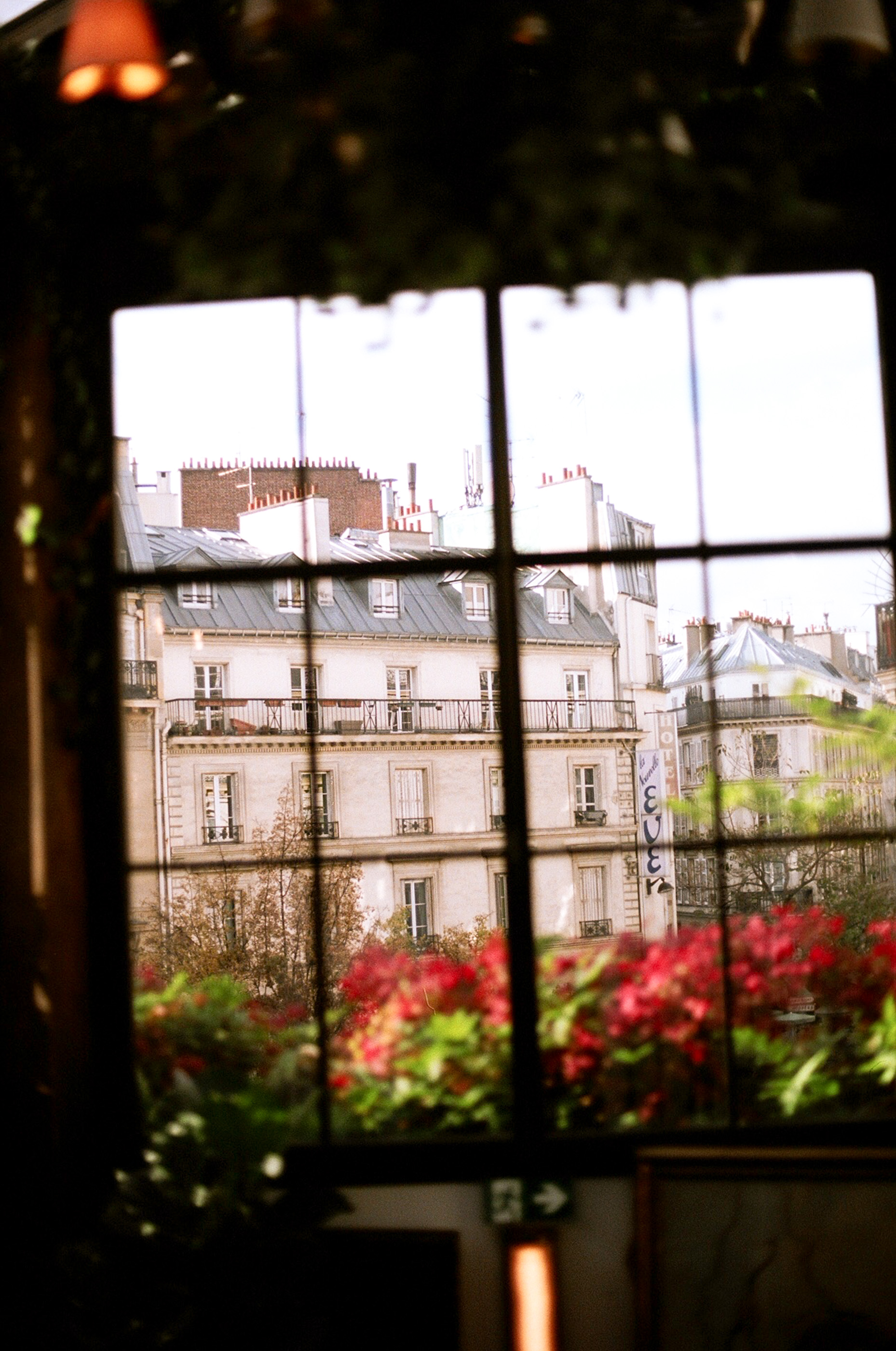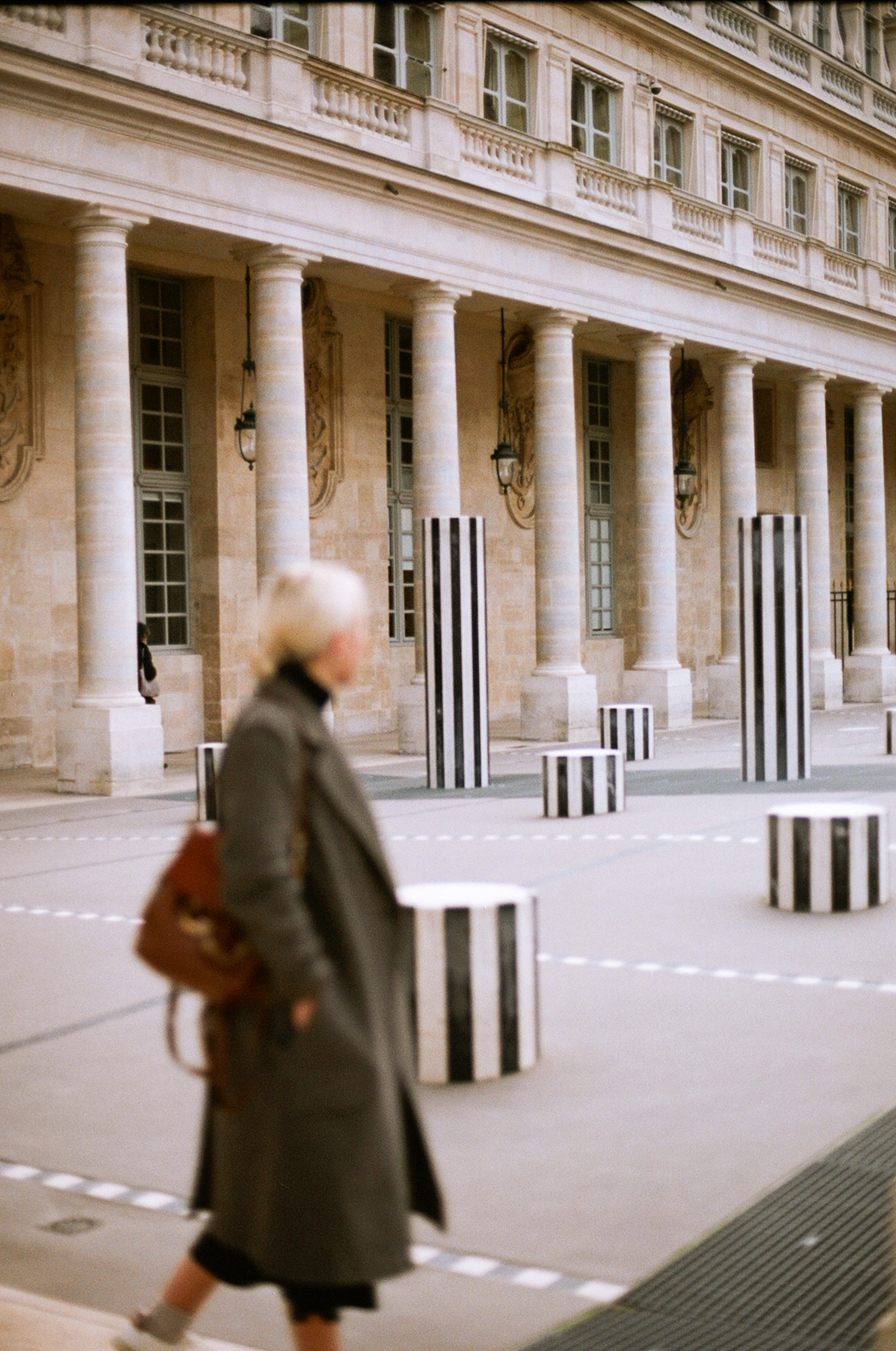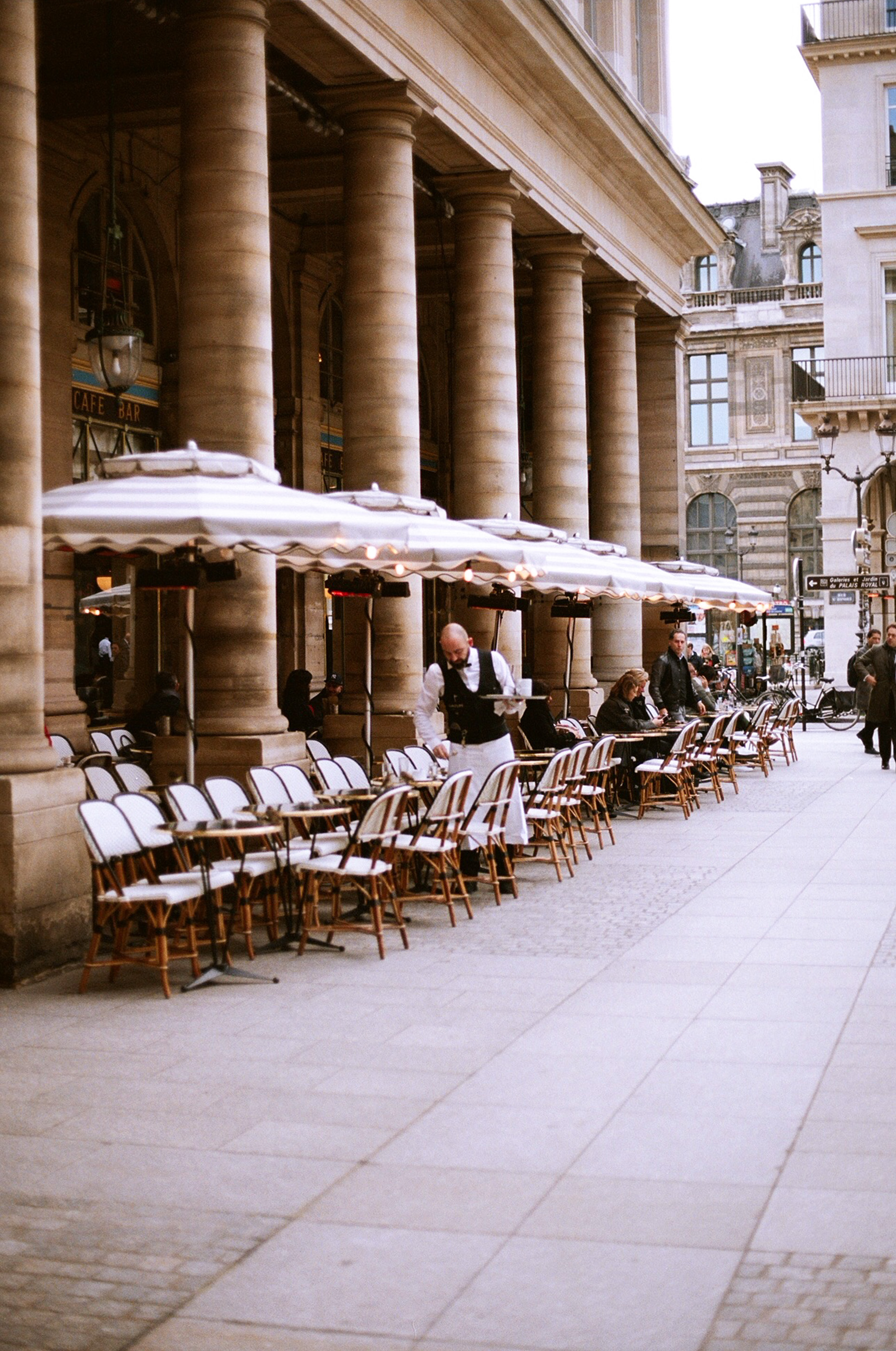 ---
I've got a whole host of content and film back from NYC which I'll be sharing with you all soon, I hope you're enjoying the travel content, it definitely fuels my creativity being on the go so much. I've just invested in another film camera too which I can't wait to try out some more, I'm loving how simple and easy it is to capture charming content, without having to lug around my professional kit all the time.
But for now, just a few 35mm shots from belle Paris.