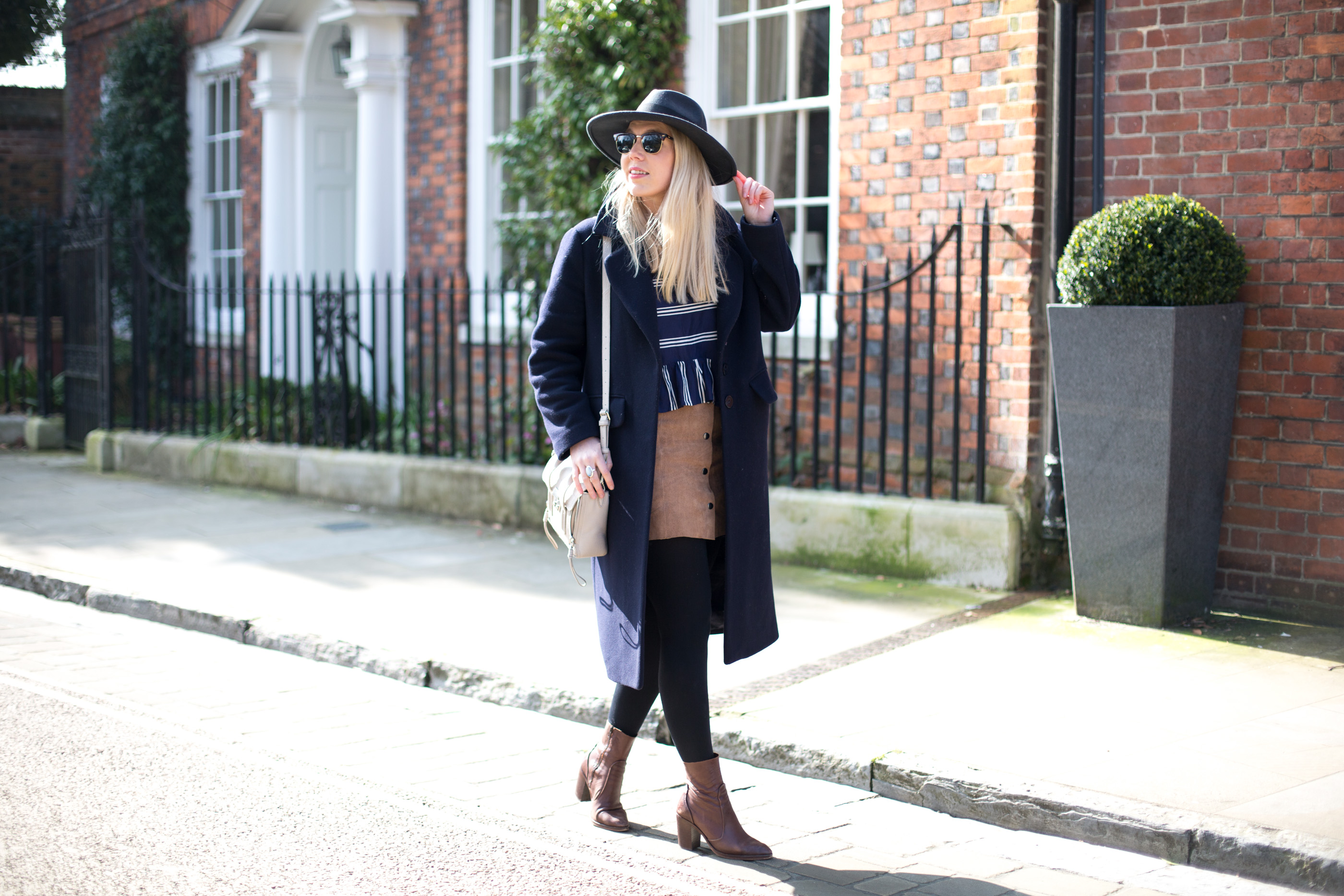 ---
Blogging ambitions and evolving goals
---
I talk a lot about business plans, blog strategy and turning your blog into a business within my blog tips features, as these topics are what I'm interested in and passionate about. Most of my tips posts are as much to help me as they are to help you as ultimately I'm on this journey too.
I'm quite ambitious and really driven to push my blog and continue to grow it, both from an audience and reach point of view but also importantly from a quality and content point of view. In reality it's the quality of my content which I believe will ultimately grow my blog and allow it to flourish further (I am a purist I know, maybe even naive). Yes social strategies come into play in a big way these days, but for me my real passion lies in creating content that I'm passionate about but also content that adds value to you too, whether that's by inspiring you, informing you or guiding you on your own journey.
I've always worked super hard on my blog (I hope it shows), my blog is by no means as successful as others out there (i wish) and as successful as I'd really like it to be, but that's the reason setting goals, targets and having a clear strategy and ambition is important. Because these are the things that help guide you to your overall definition of success.
So today, because I'm updating and evolving my own goals and ambitions for April, I thought I'd share some tips to help you create and evolve yours too.
---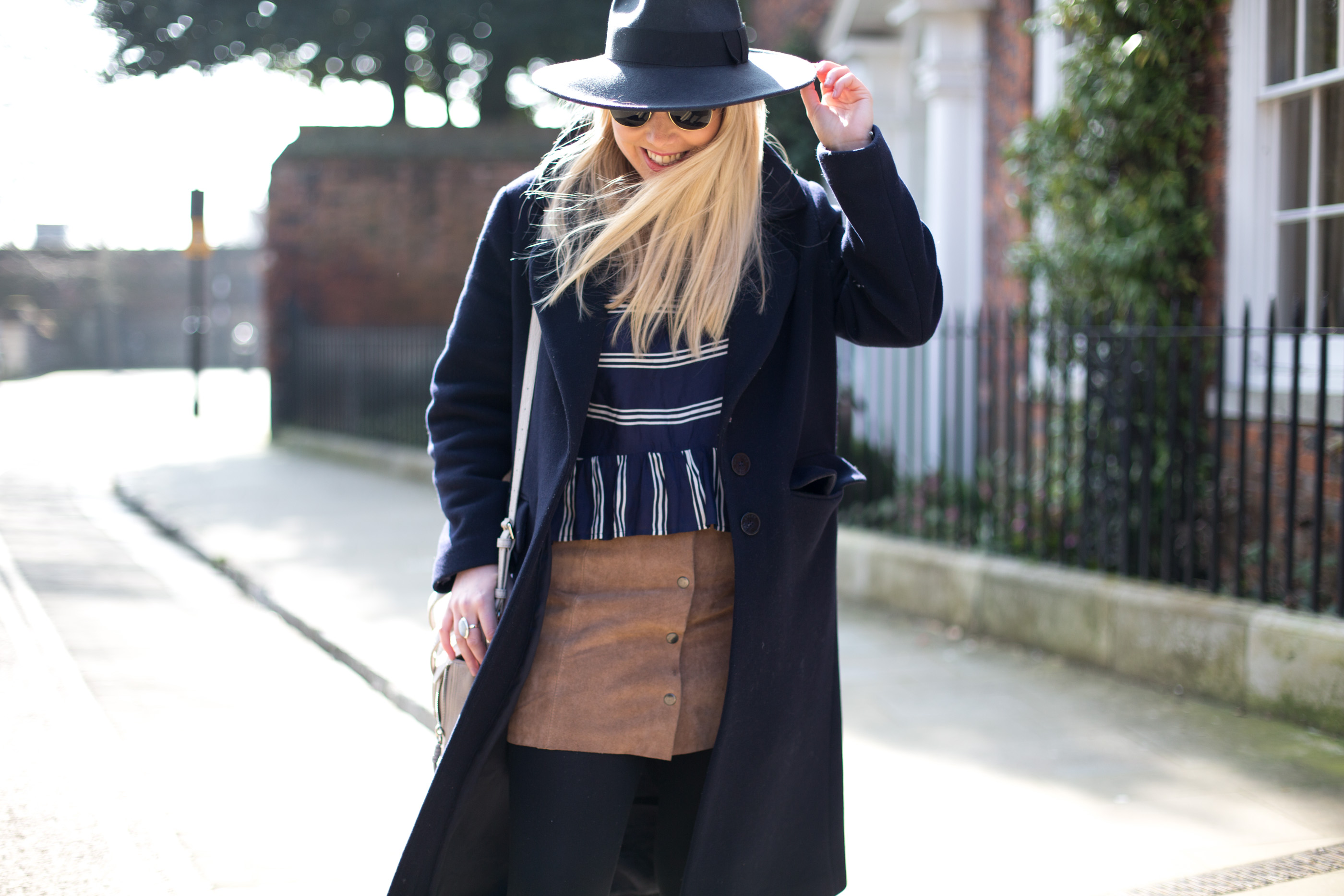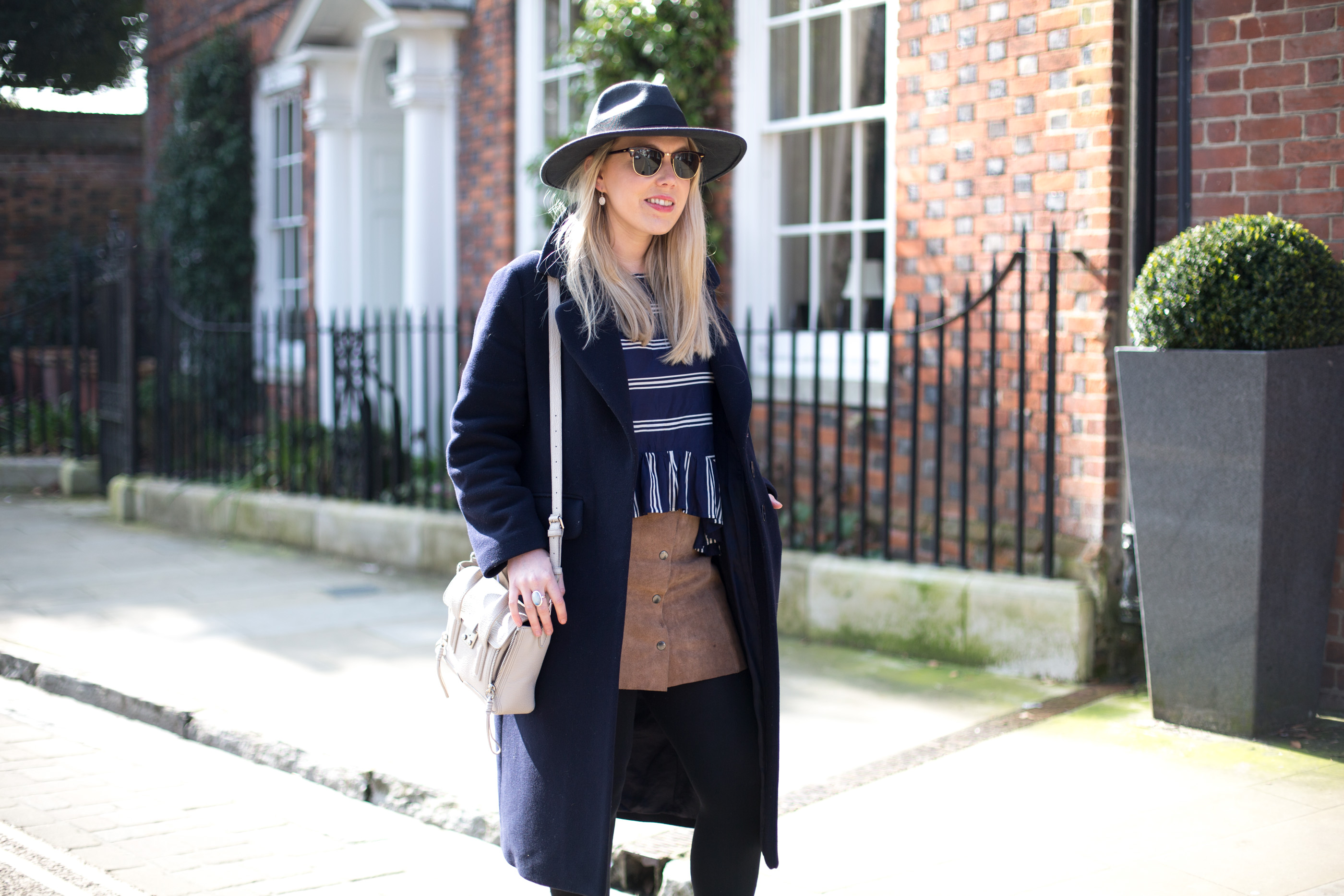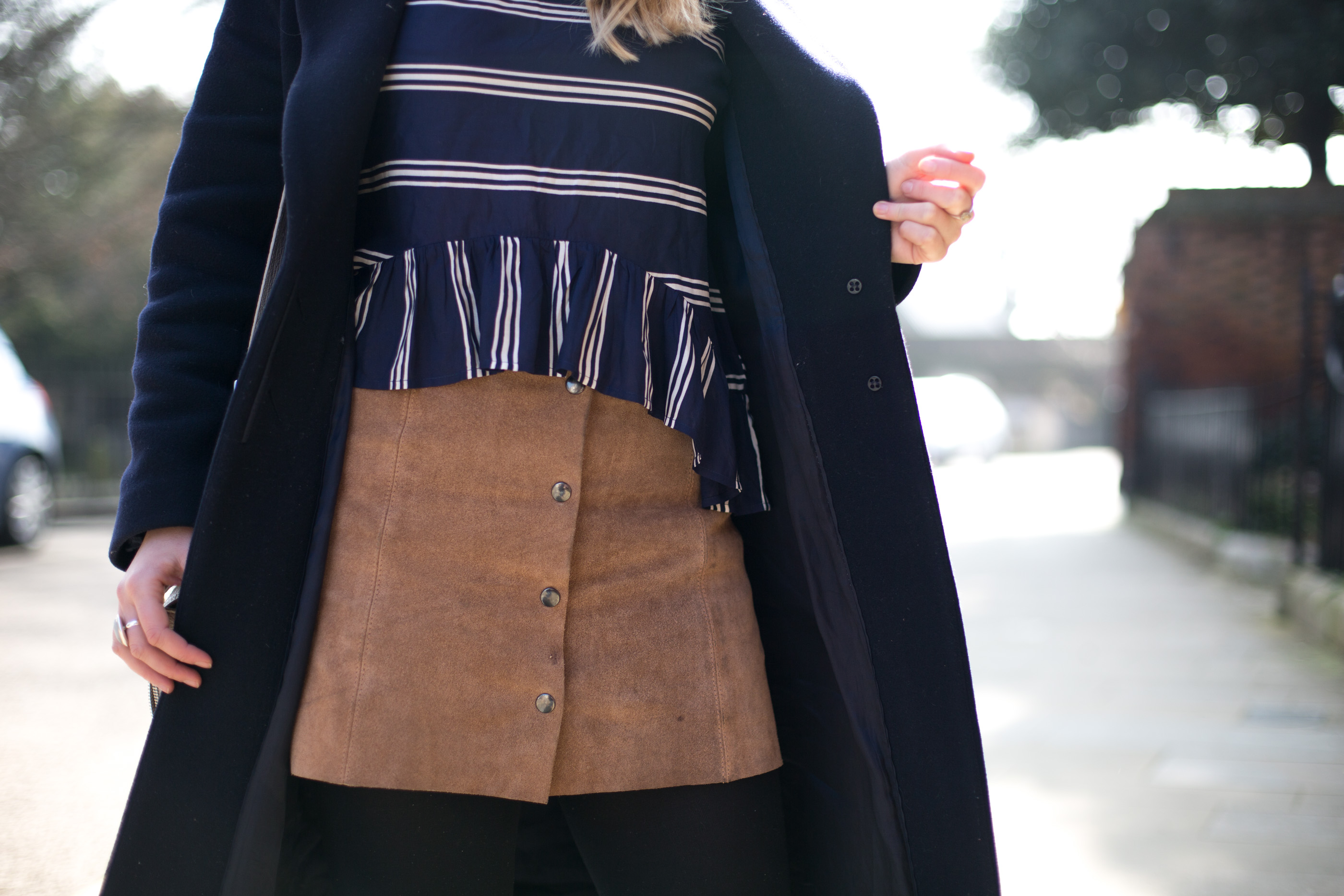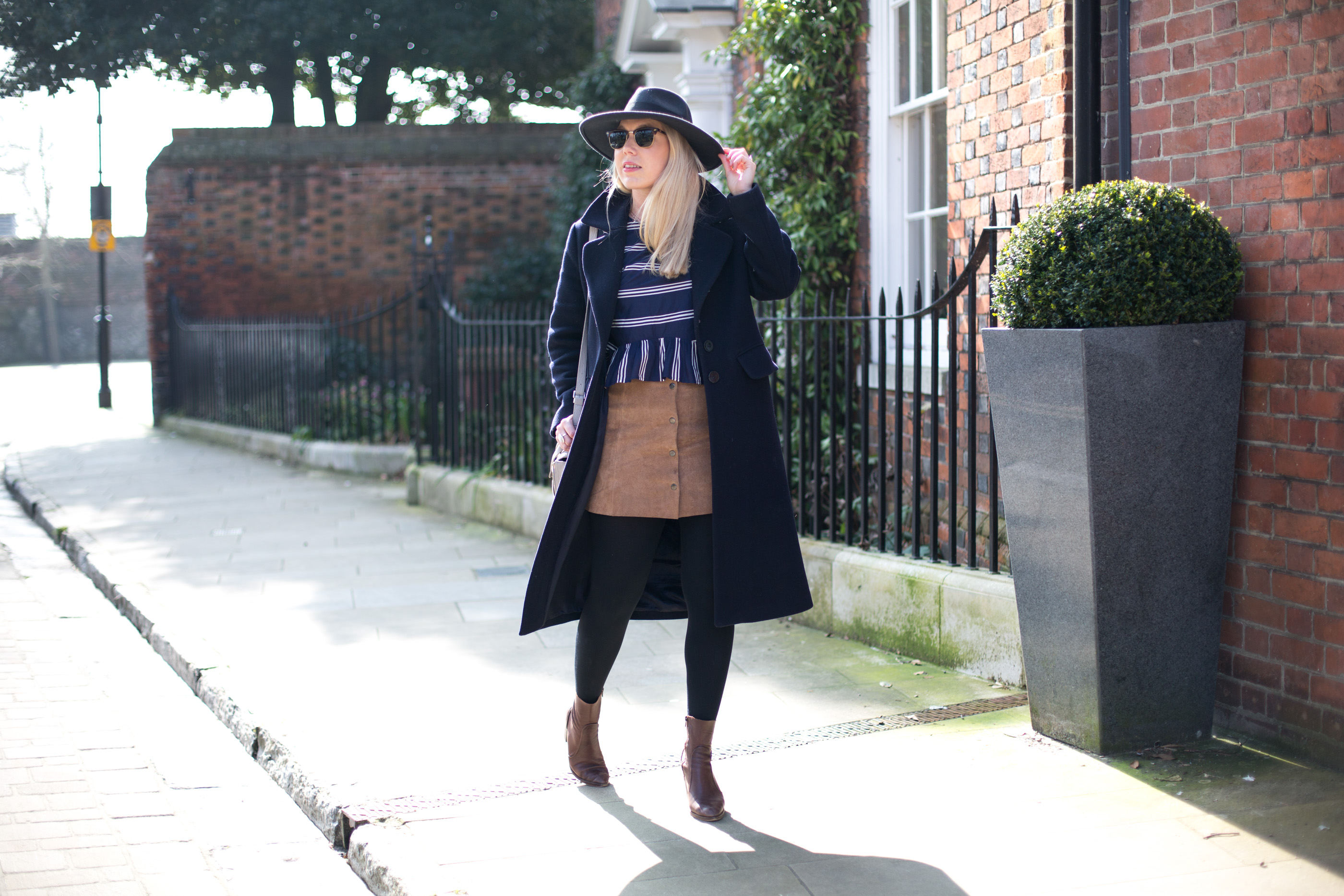 ---
How to create actionable goals that will help you achieve blog success
Define your overall ambition
When it comes to blog success, it's subjective and it's potentially vast, that's why defining your own meaning of success is so important. If you want to succeed then you need to know what success looks like! What is your overall ambition, what is your overall goal, what does success look like for you and your blog. Regardless of what other people are doing. Defining your own overall ambition will not only give you a better chance of achieving success (because you've made it objective not subjective) but it also allows you to focus on your own journey rather than that of others.
Set yourself small, manageable actions
Having ambition is wonderful, I have tons of it, but what's important to achieve that ambition is to have manageable, smaller targets to work towards, that when combined all help ladder up over time to your overall ambition. As an example if your overall ambition and definition of success was to live off your blog financially and run it as your full time job, then to achieve that you need to deliver on a whole variety of specific targets which overall might help you achieve that big ambition. From a top line level of growing your following and gaining regular work, to the more specific details of how you will ensure you deliver and achieve those things. Your goals should push you, but be broken down into small, specific, manageable chunks so that you're able to measure them and deliver on them in a timely way. Perhaps monthly targets which over a timing period of 18 months would ladder up and allow you to deliver on your overall ambition.
It's about thinking smart; specific, measurement, achievement, results, timely.
Always measures against your own benchmarks
When it comes to measuring success, it's important you're always focused on your own journey and your own goals, and to ensure you stay focused its best to always set yourself benchmarks based on your own historic performance (learning how to use google analytics is super important for this). For example; If you want to grow your traffic, define where you want to get to, where you're coming from and what time you want to achieve it in, base your goals on previous performance, so you're working to relative and achievable benchmarks. Don't lose focus and compare your achievements to anyone else's, they're on their own journey with their own goals and ambitions. It's important to focus on your own journey, and so always working to improve your own performance is critical.
Think outside the box
And don't forget when it comes to setting yourself goals and targets to hit, it shouldn't all be about traffic or followers, think outside the box a little, focus on your niche, your brand and your own unique opportunity. Much like avoiding  comparing your performance to other bloggers, avoiding trying to achieve the same thing other bloggers have is also key. Carve your own journey, your own niche and don't be afraid to think outside the box. It's always those defining their own journey that achieve success in the long run.
---
You might also find these tips helpful
. HOW TO SUCCESSFULLY TRACK SND GROW YOUR BLOG TRAFFIC . 5 WAYS TO TRACK THE SUCCESS OF YOUR CONTENT . HOW TO MEASURE SUCCESS . WHAT IS BLOG SUCCESS . WHAT MAKES A BLOG SUCCESSFUL . WHY YOU SHOULD STOP COMPARING YOURSELF TO OTHERS .  3 REASONS YOUR BLOG WILL SUCCEED . 3 MORE REASONS YOUR BLOG WILL SUCCEED  . HOW TO USE SEO TO GROW YOUR BLOG . 6 STEPS TO HELP YOU GROW YOUR BLOG .
---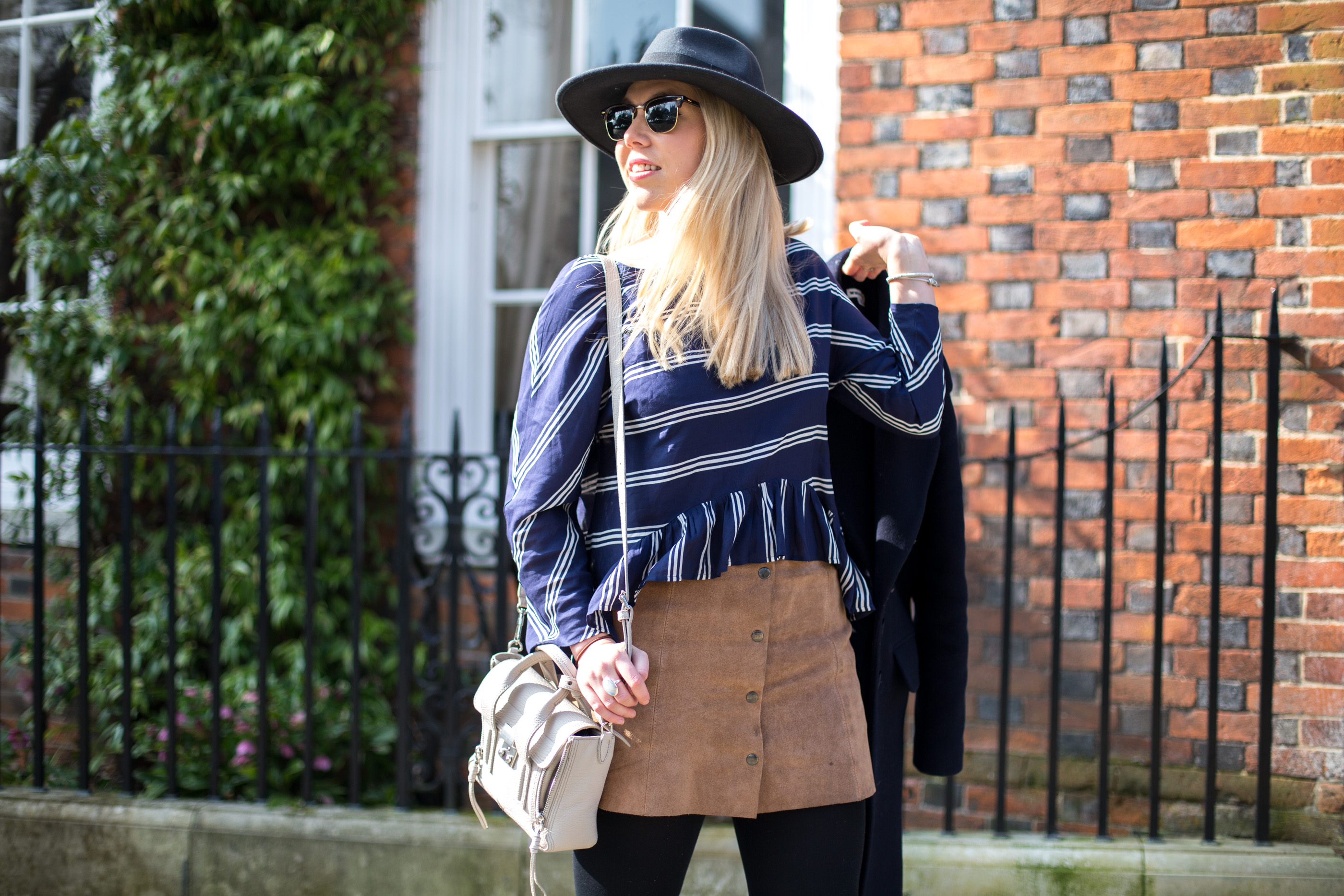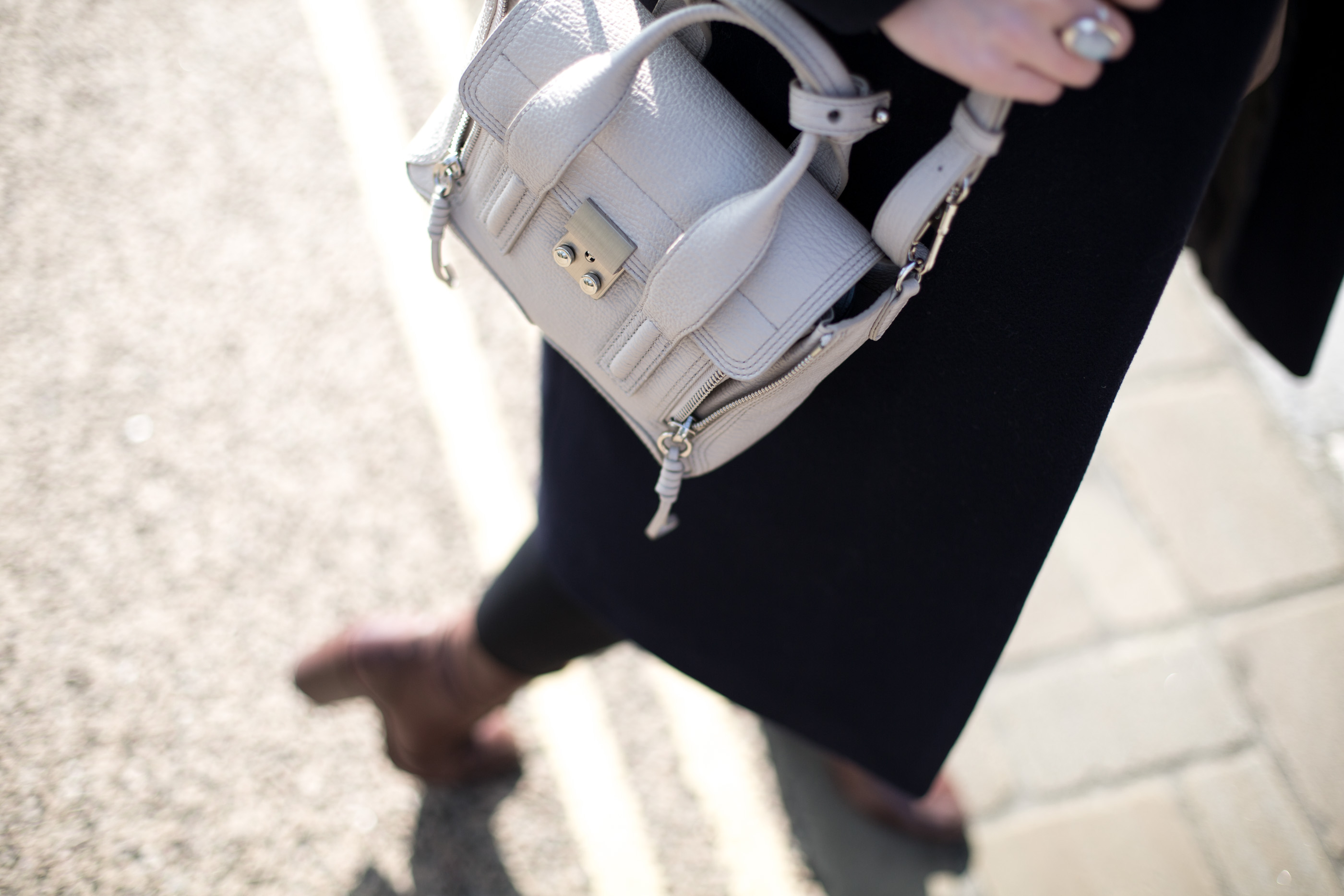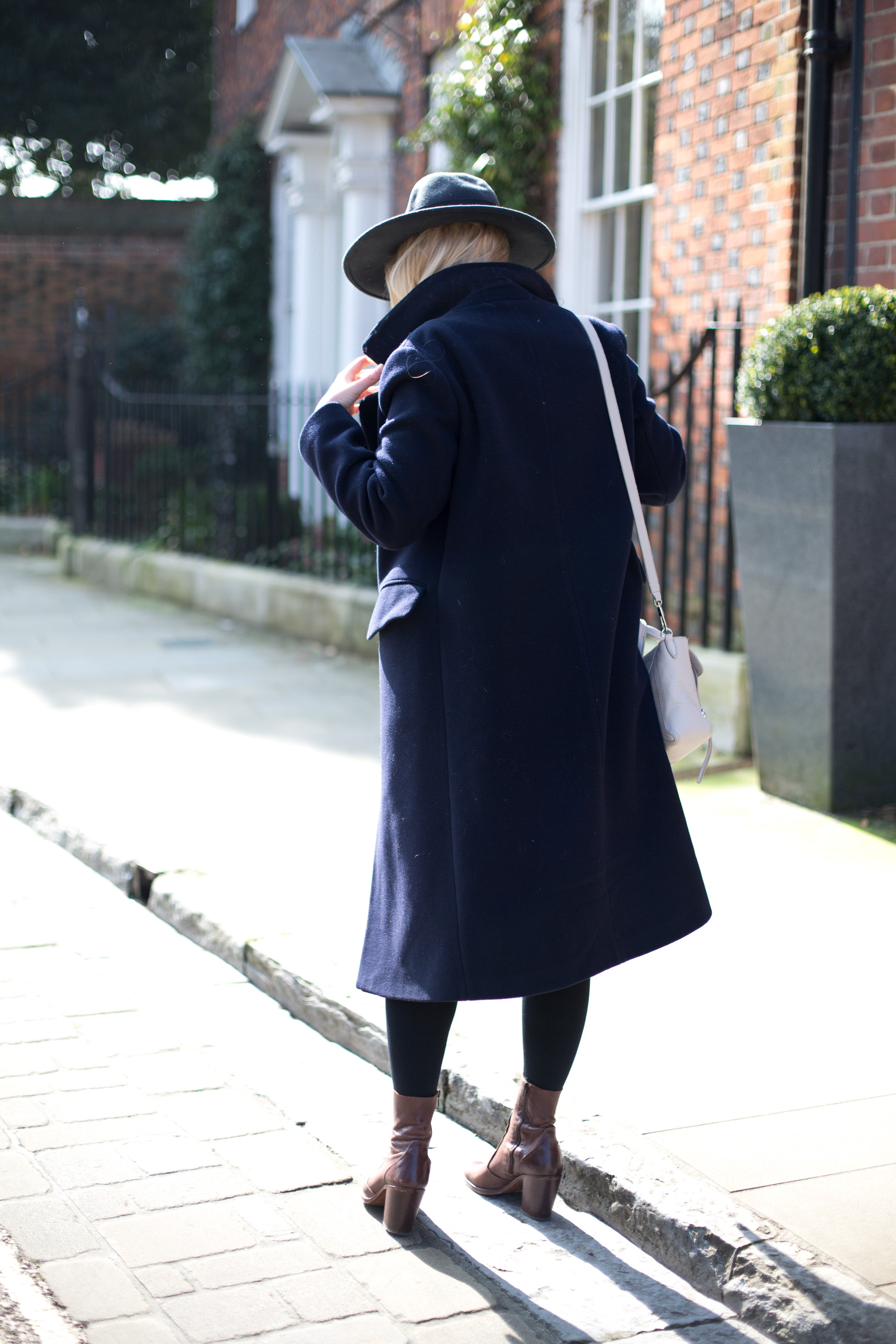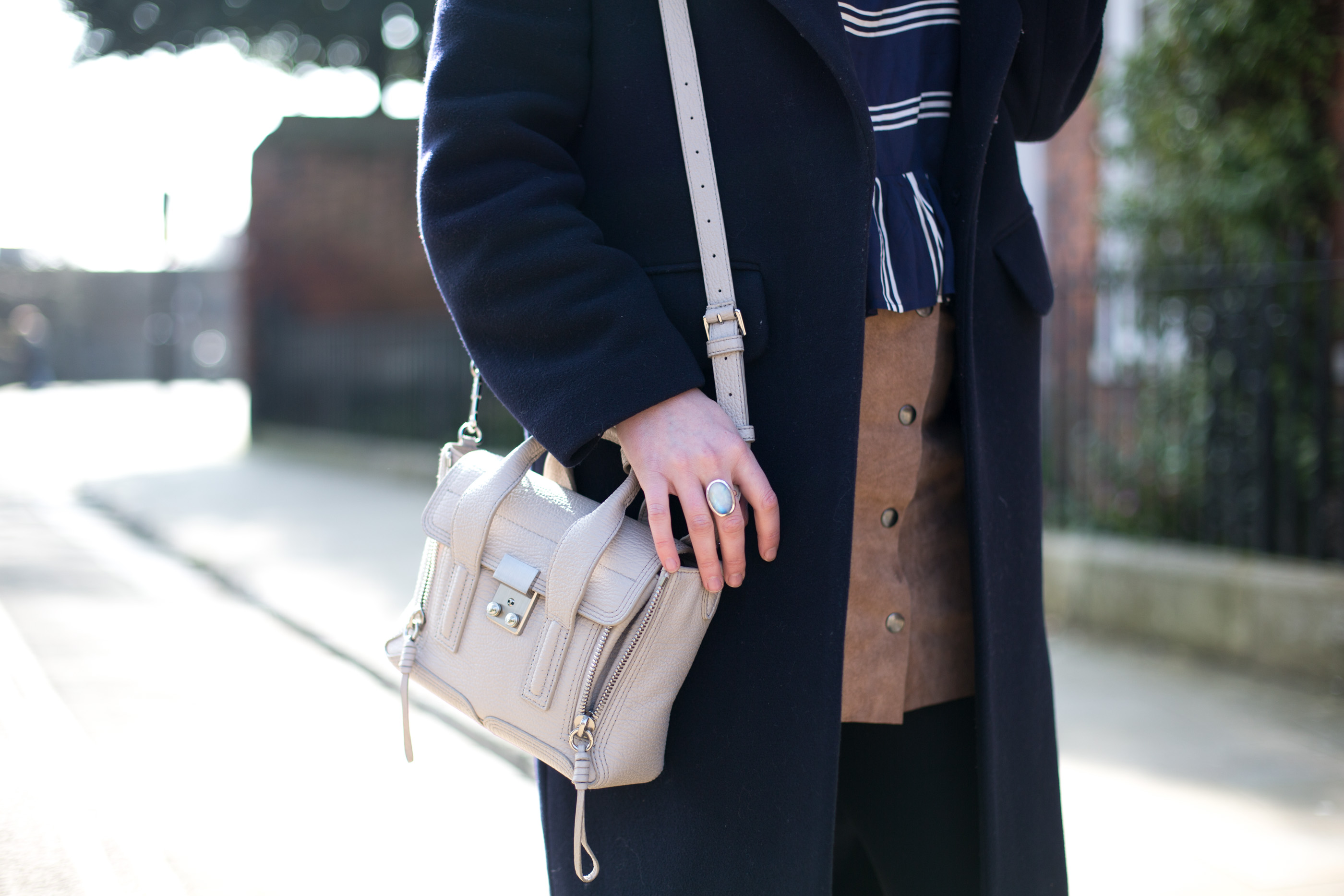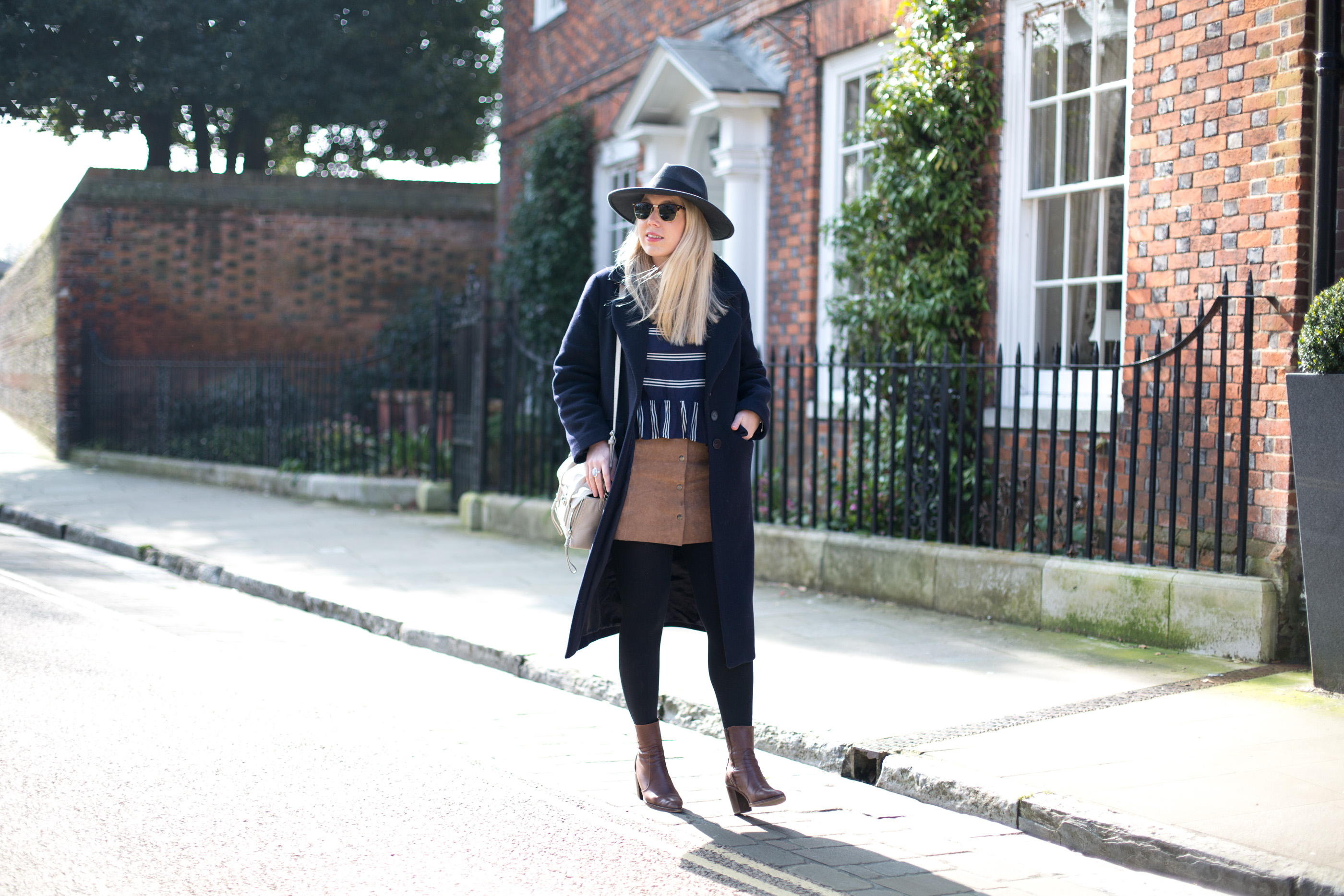 ---
. ZARA TOP . TOYSHOP SUEDE SKIRT . TOYSHOP MAGNIFICENT BOOTS .WHISTLES NAVY COAT . PHILLIP LIM PASHLI . RAYBAN CLUBMASTER .

---
As for my own blogging goals, they constantly evolve and change (as they should), as a result of what I want to achieve overall, my performance each month and new ideas and goals I develop. For April my goals are:
One: to continue growing my monthly traffic by +10% – by producing content that I know my readers love and engage with. As well as expanding my current social activity and using Pinterest more regularly to boost reach of my posts.

Two: Double my current collaboration volume ideally working towards 2 a month – by creating a new media pack, working closely with my network agency and responding more promptly to email requests.

Three: Continuing to dedicate more  time to networking – by accepting and attending at least 1 blog event invite a month and joining blogger chats on a Sunday at least twice a month.
What about your goals? They should be based on you achieving your own definition of success and your own ambitions. They should evolve and change as you and your blog evolve and change. They should be achieveable but still challenge and push  you. They definitely must be measurable and always focus on bettering your own achievements rather than someone else's. They should guide you and not dictate you. They should give you focus, motivation and aspiration. Never pressure, stress and a sense of disbelief.
---
Do you have blogging goals? What are your goals and what are you doing to achieve them? How do you measure your own success?