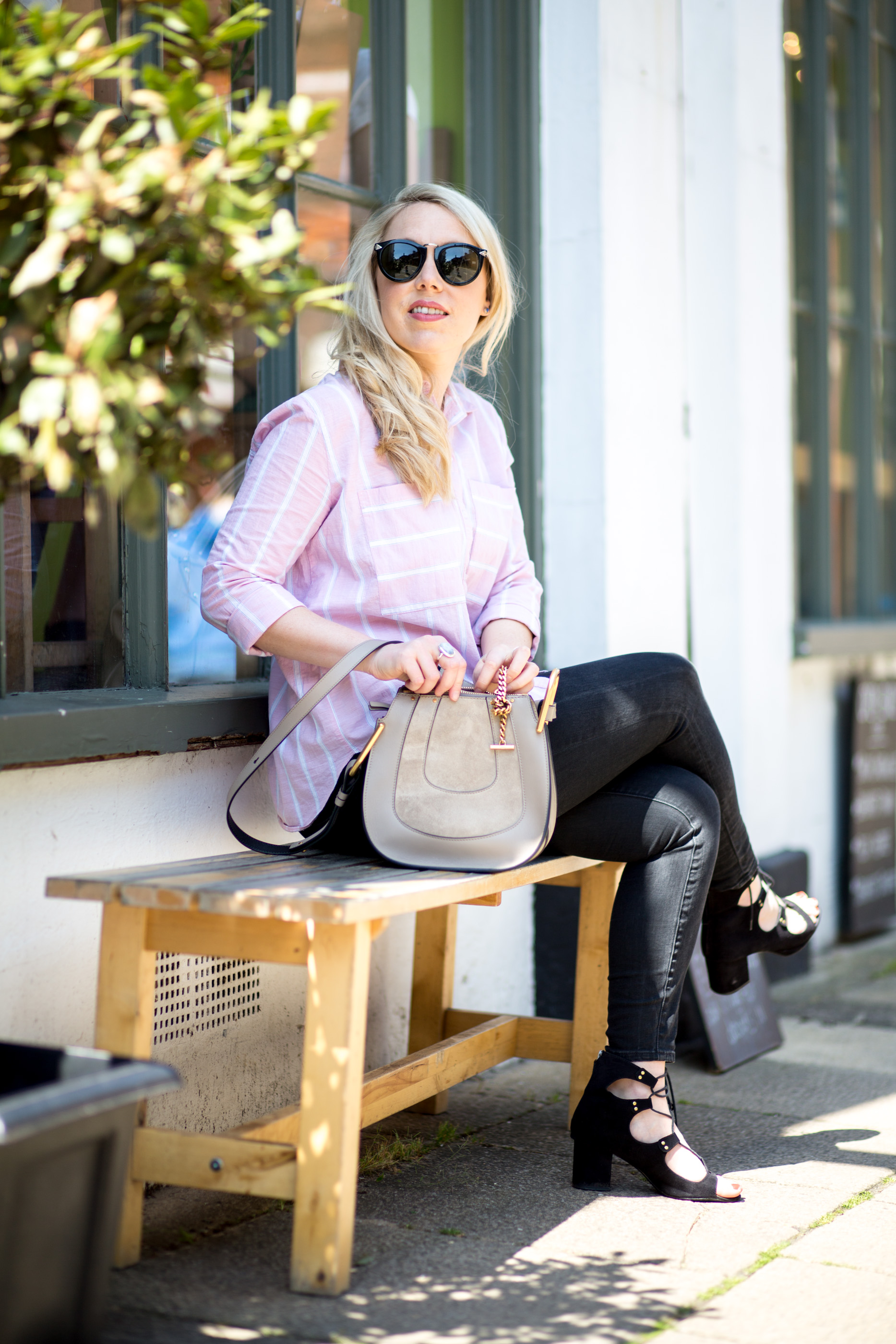 ---
Summer office style can be tricky to master, it's a balance of chic professionalism and light weight summer comfort
---
Summer is the season that in the UK more often than not we're long awaiting, winter likes to drag and summer likes to tease us for as long as possible, the consequence of this fate is that we often get a little out of practice when it comes to summer work wear. You see the extremes of butt skimming mini skirts contrasting with people sweating in their cashmere jumper dress … it's fair to say mastering summer work wear takes a little work & fine tuning. Its balancing the need to retain professional and chic, with wanting comfort, light weight clothing that'll let your body breathe as you hustle around the city running from meeting to meeting. Us Brit's must be wondering how they cope in sweltering long summers across the pond. The answer, of course, is air conditioning!
I've certainly experienced poor summer work outfits, from the extremes of see through dresses (when you realise far too late), to sweltering in a an outfit that seemed appropriate when I left the house. It's hard guys. But that's where today's post comes in, think of it as a little sartorial guide to dressing for work this summer, everything from tips and style advice, to a shop-able edit curated by yours truly, oh and of course a little inspiration from my own work style. If you need more inspiration then my #GIRLBOSS pinterest board should be just the job.
---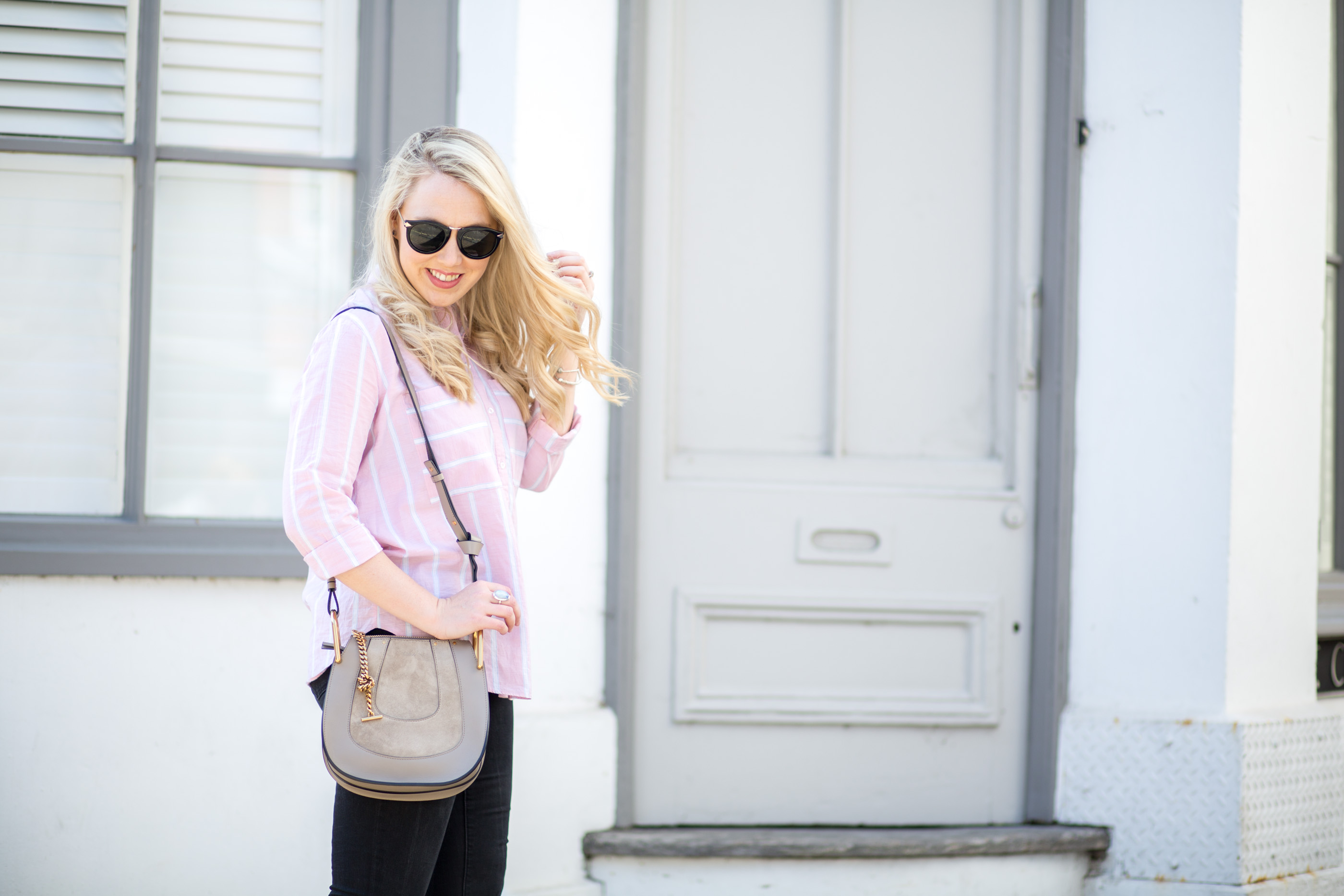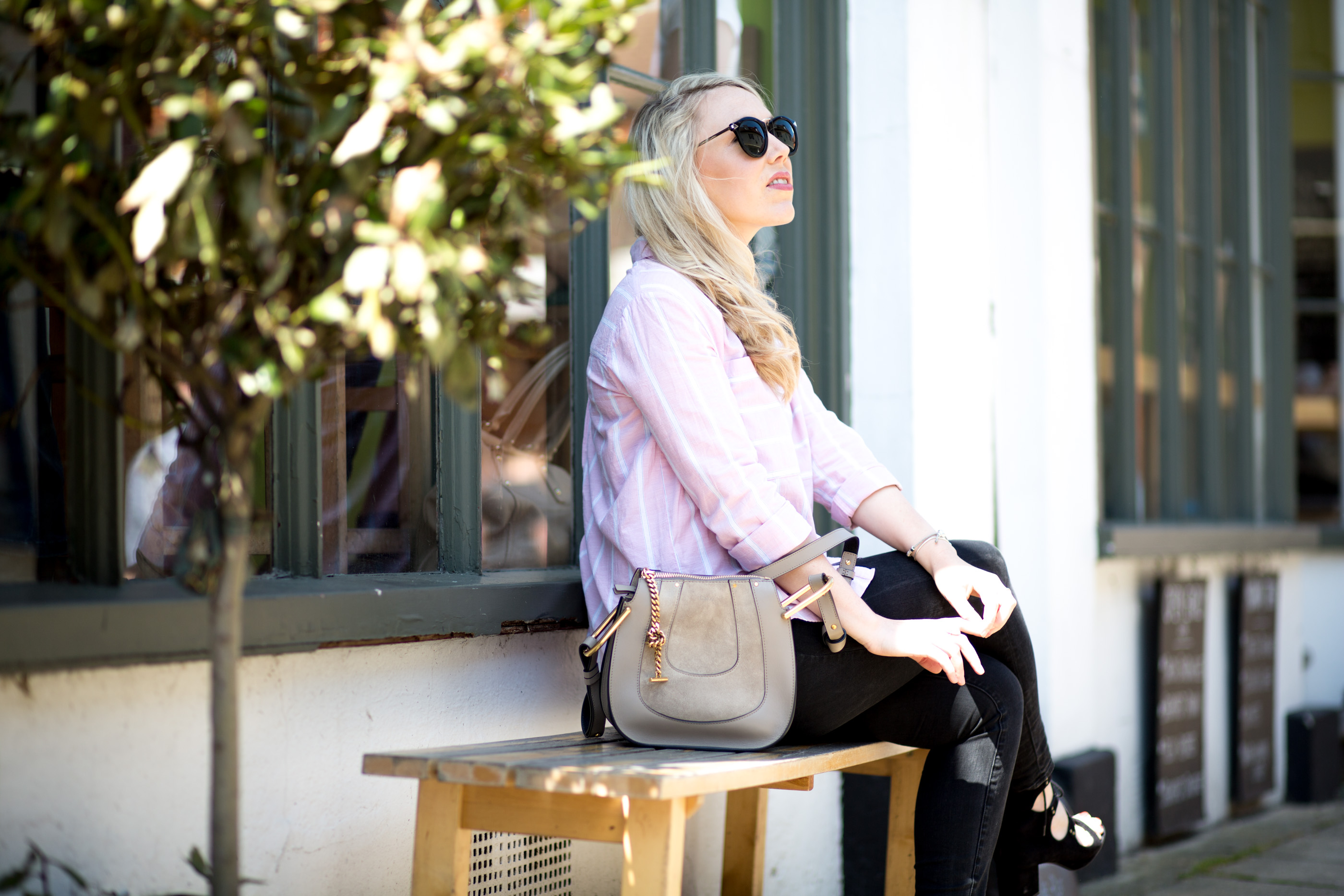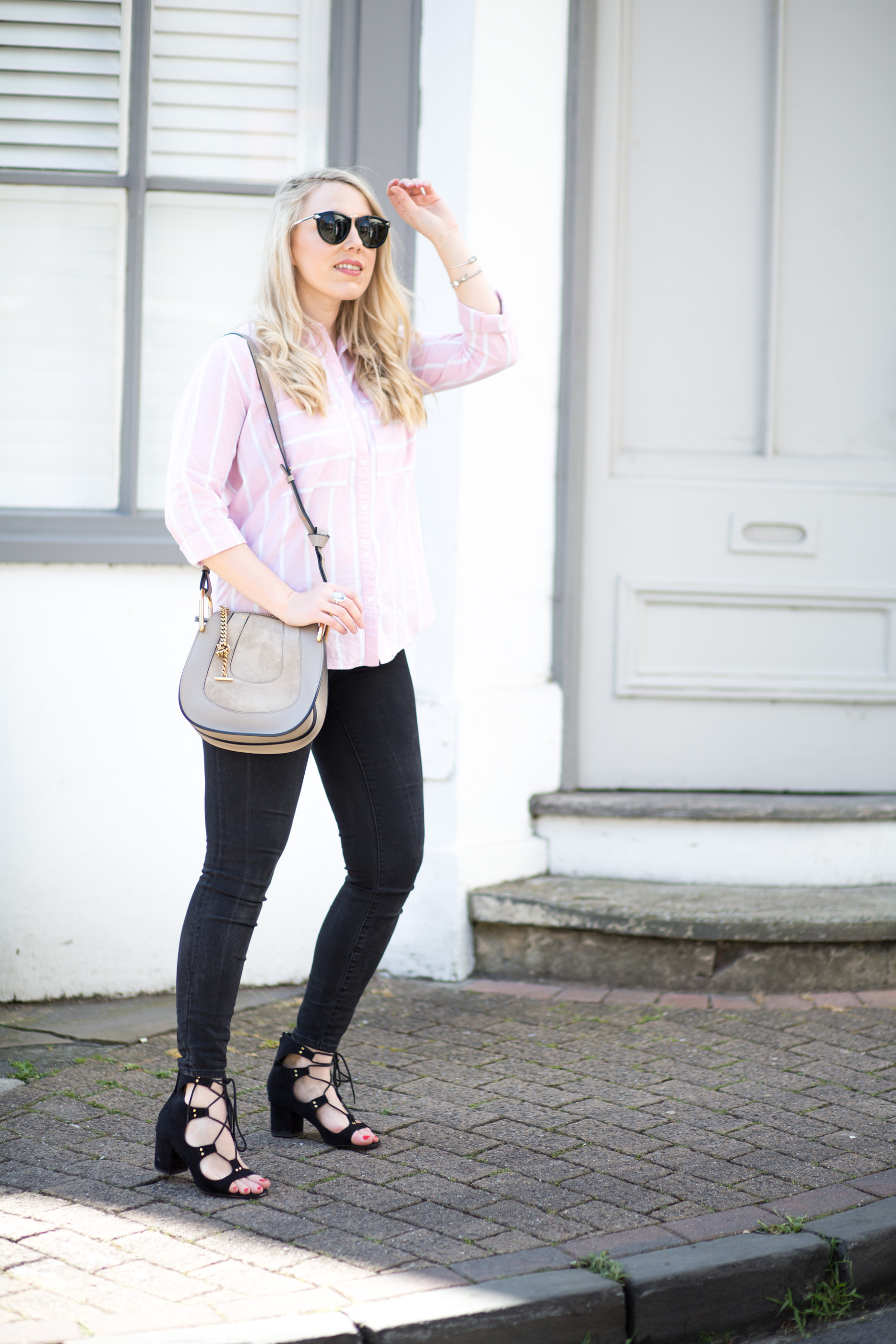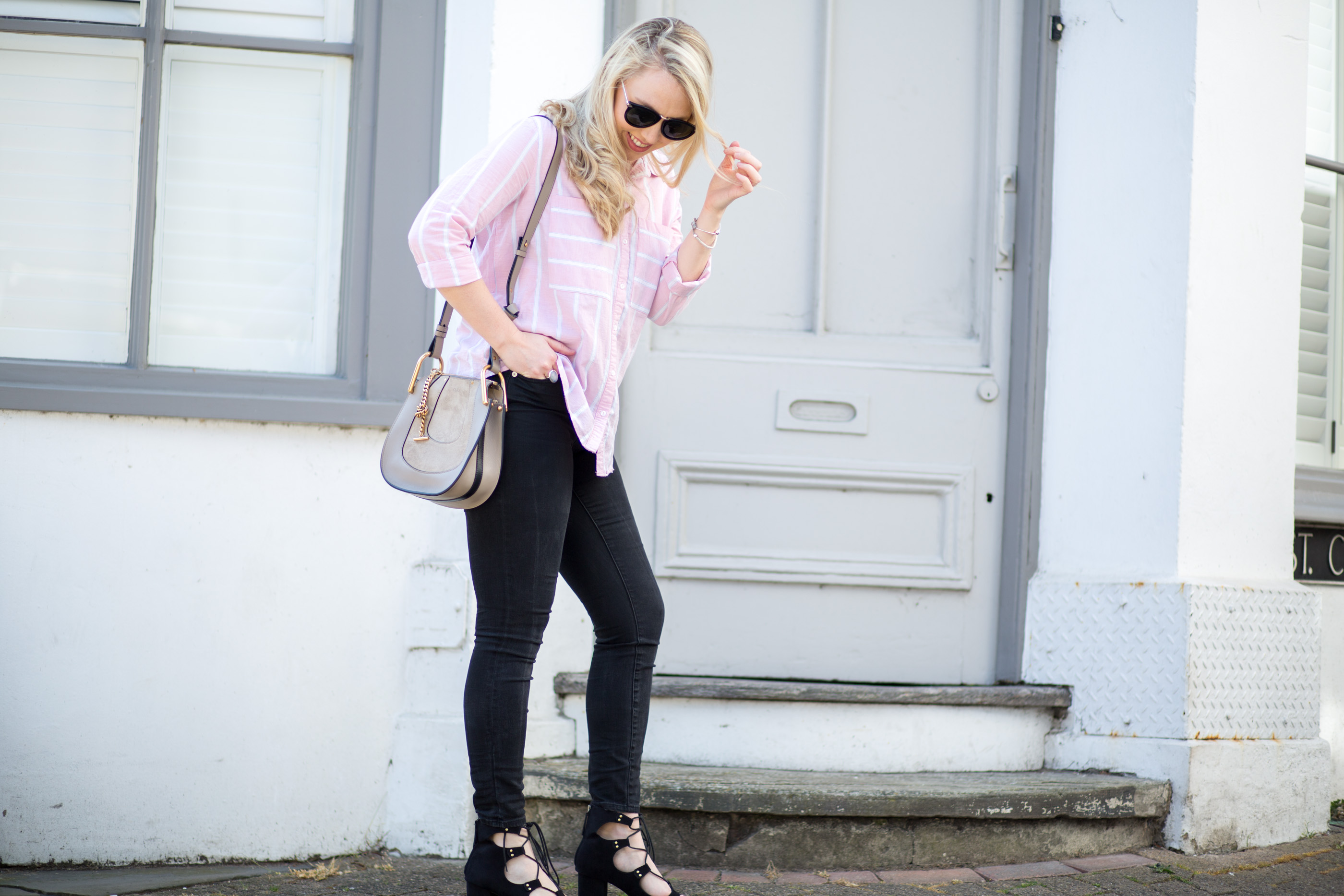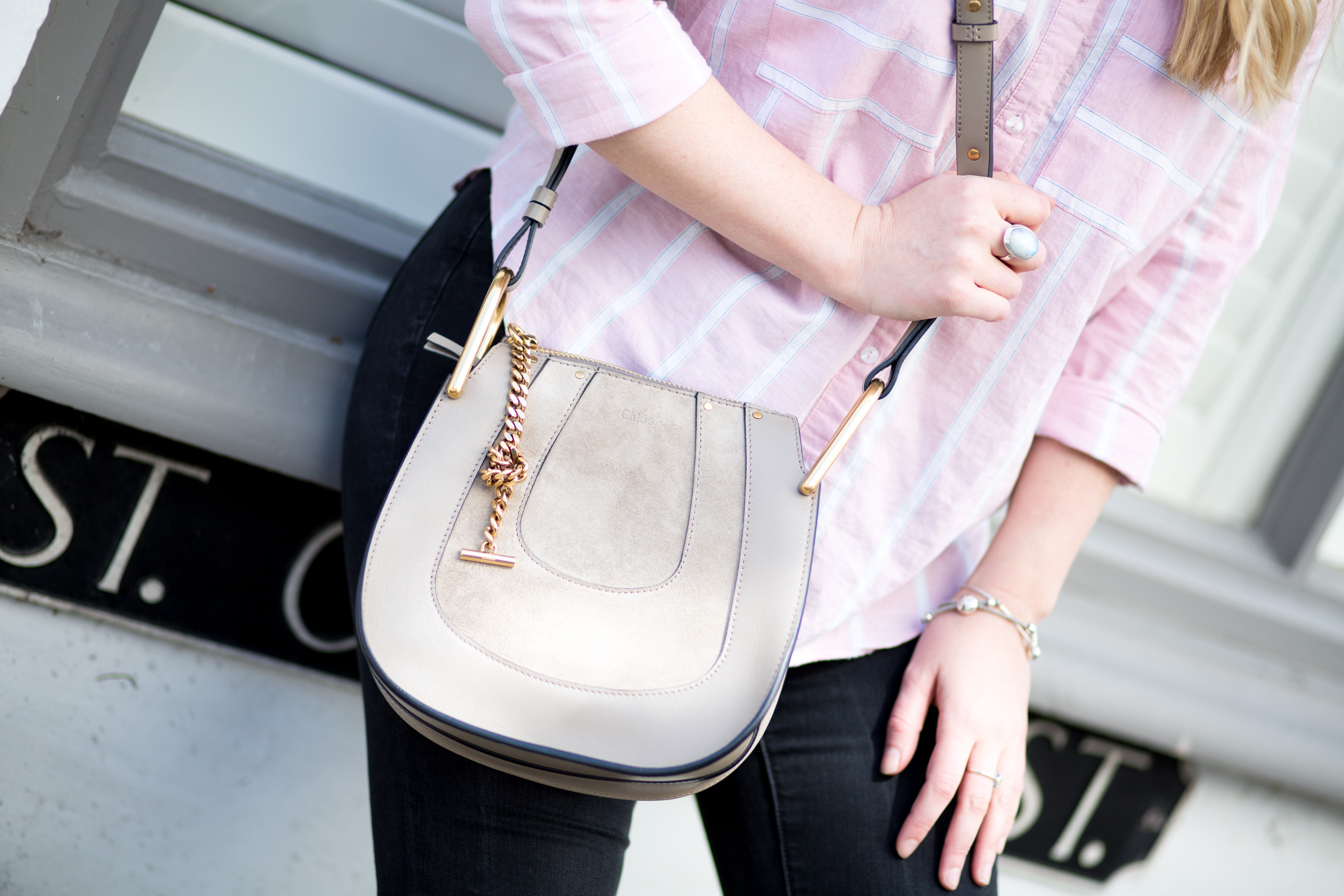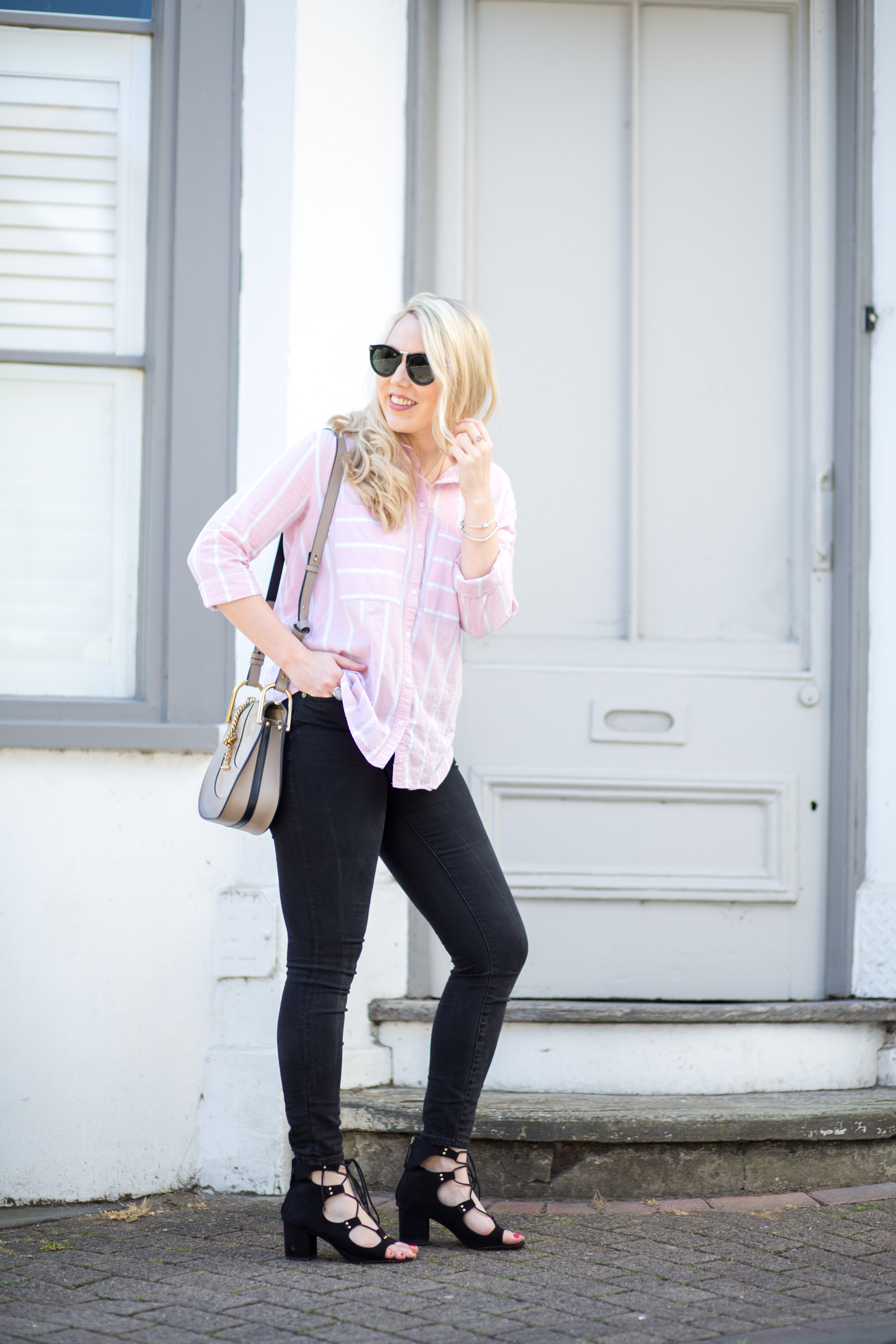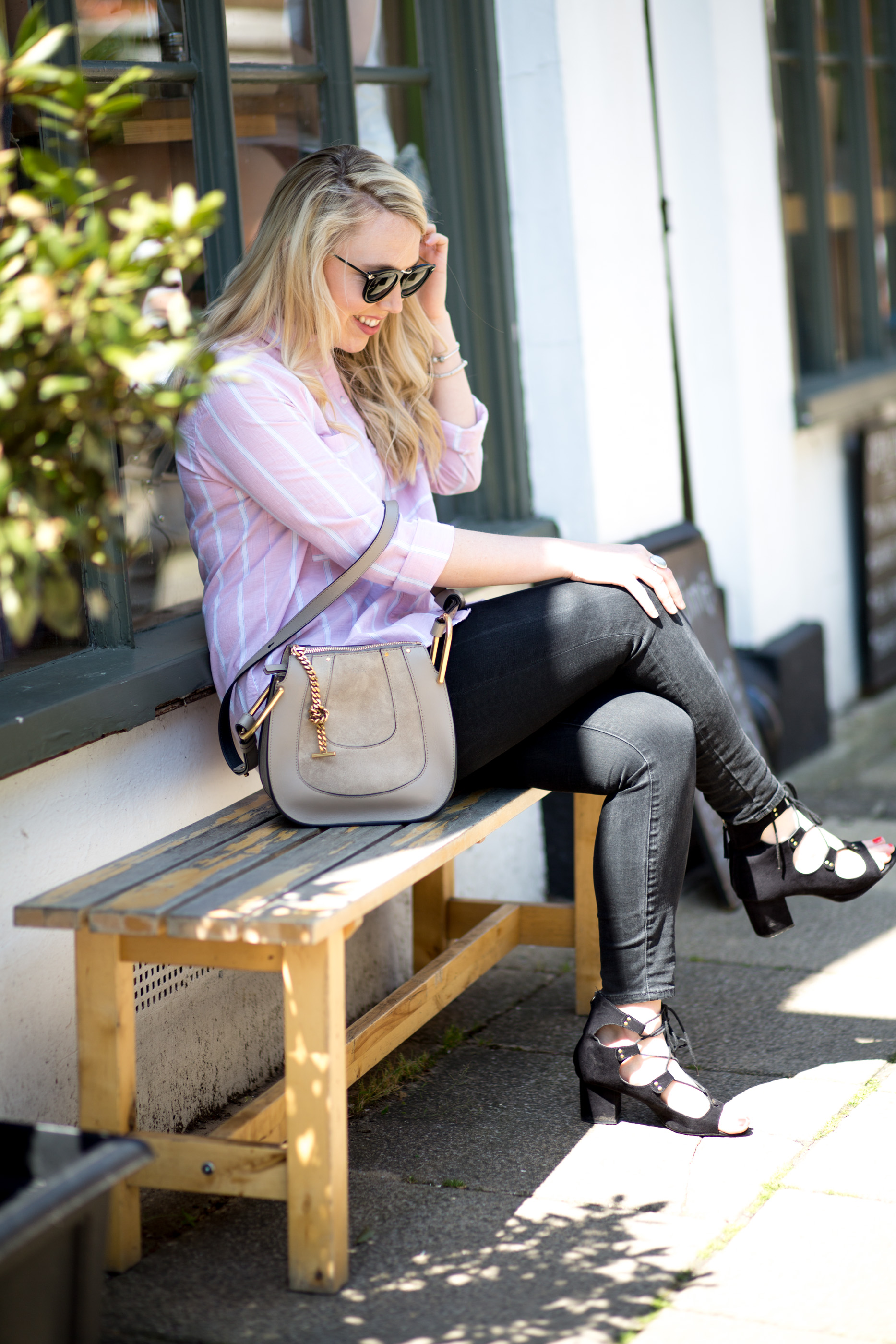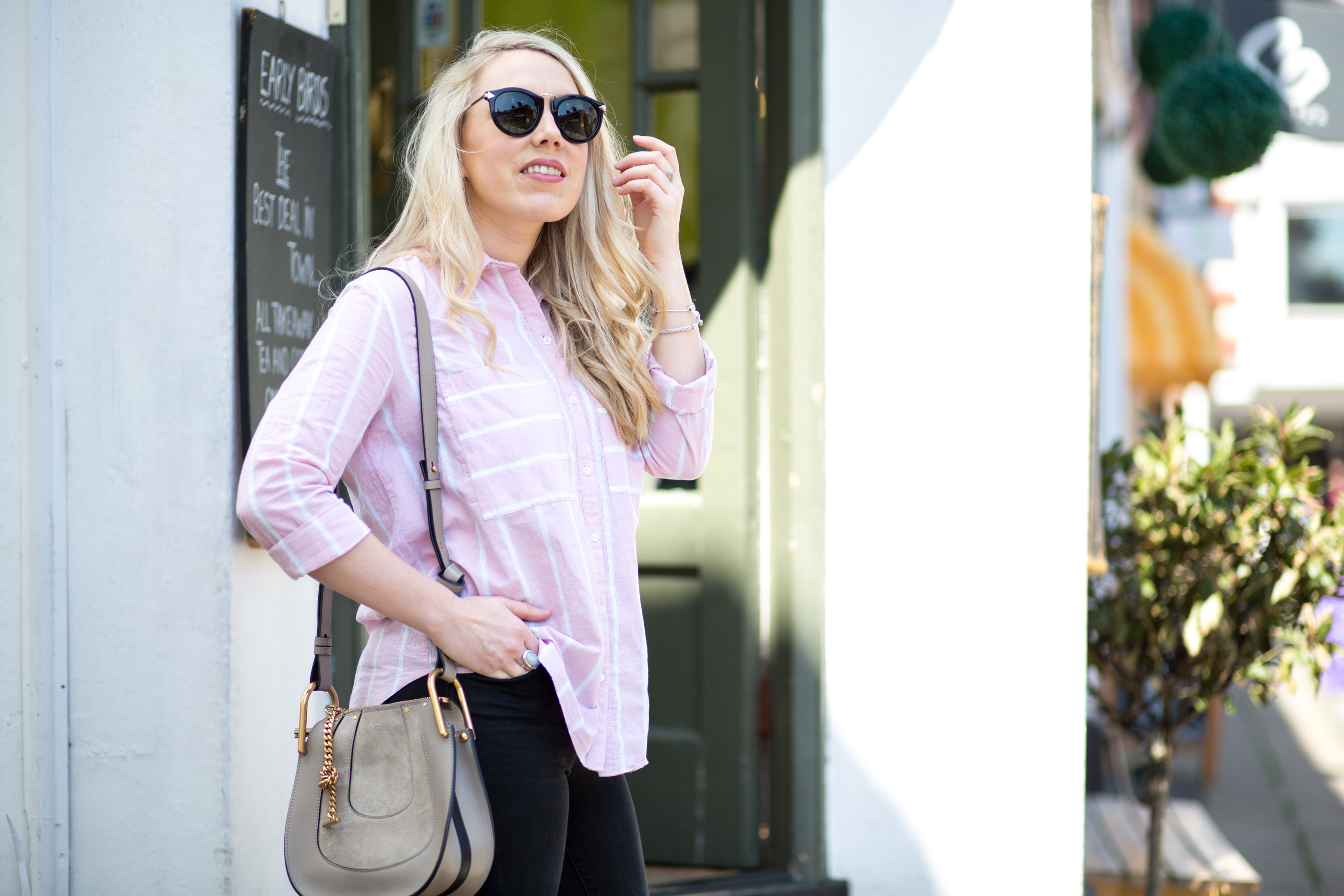 ---
HOW TO DRESS PROFESSIONALLY FOR WORK THIS SUMMER
---
Length is key
Summer style can sometimes feel a little naked for the office, the cami and short combo you love to wear at the weekend somehow feels a little revealing for the office, and those summer dresses you love to throw on in reality barely skim your bottom … when it comes to looking professional at work, length really is key. Anything too short and you look like you're going to the beach. This is where knee skimming or midi length items really come into their own, long gone are the 'grandma' associations midi length items were tarnished with, today the midi, ankle grazing and mid length cut is a fashionable sartorial choice, and the perfection option for a chic summer office look, I personally love to rock a midi for work.
STYLE TIP: Combine a chic midi skirt with a loose fitting white t-shirt, A relaxed & comfortable outfit, that looks office chic and professional at the same time.
SHOP MIDI LENGTHS

---
Heels instantly smarten up a simple work look
Often summer clothes can feel a little dressed down or casual, but actually shoes are a very simple way of immediately giving an outfit a slightly dressier or professional feel. Adding a classic pump or stiletto to your jeans & blouse outfit will instantly make it feel office suitable, equally popping on some heeled sandals or mary janes with your summer shirt dress will give it that dressy vibe which an office attire requires.
STYLE TIP: Team your standard day dress or skinny jeans with a classic pump or heeled summer sandal
SHOP SUMMER SHOES

---
Add statement prints or cuts
Updating your wardrobe for summer doesn't necessarily require a whole load of shopping and expense, investing in a few seasonal items (like this fab printed skirt) and teaming them with capsule items you already own is a simple way of not only dressing for summer but also ensuring you look professional and chic for work too. Your work wear wardrobe can be easily updated from season to season with a few key seasonal pieces, a floral blouse teamed with your trusted cigarette trousers, your classic white shirt teamed with this seasons take on the print trouser or culotte or even accents of this seasons most coveted colours teamed with capsule items you rely on season after season.
STYLE TIP: Invest in one or two seasonal pieces which can be mixed and matched with capsule items in your wardrobe.
SHOP STATEMENT PIECES

---
Layering solves all issues
If you're worried about the changing weather or conscious or retaining your modesty in the summer months, then layering is the simplest summer style tip in the book. Opt for outfits that allow you to layer up or down so you're able to adjust to the weather and the circumstances of your day, a summer coat like this is perfect. Summer coats, denim or leather jackets, light weight cardigans or jumpers and pashmina scarfs are all really reliable layering items, the key is to invest in a classic and capsule item that has the versatility to work with a number of looks or prints.
STYLE TIP: Invest in a light weight summer coat or jacket that you can easily layer on when the weather drops or you need to cover bare arms or shoulders. Opt for a minimalist style and muted tones to ensure versatility with the rest of your wardrobe.
SHOP SUMMER LAYERS

---
A Shirt dress never lets you down
When it comes down to basics, in my opinion a summer shirt dress is always a simple, suitable and comfortable summer work outfit (you can see how I style mine here). As long as you you get the length and fit right (a shirt dress can never be too short or too loose in my opinion), it's basically a ready made option for chic work wear. I personally have a few shirt dresses ready and raring to go this season, this Gestuz white shirt dress is a firm favourite of mine which I recently invested in.
STYLE TIP: Opt for a loose fitting, good quality denim or chambray shirt dress, team it with tan leather sandals & throw on a waist clinching leather belt. You'll look effortless, work chic and summer ready without any hassle at all.
SHOP SHIRT DRESSES

---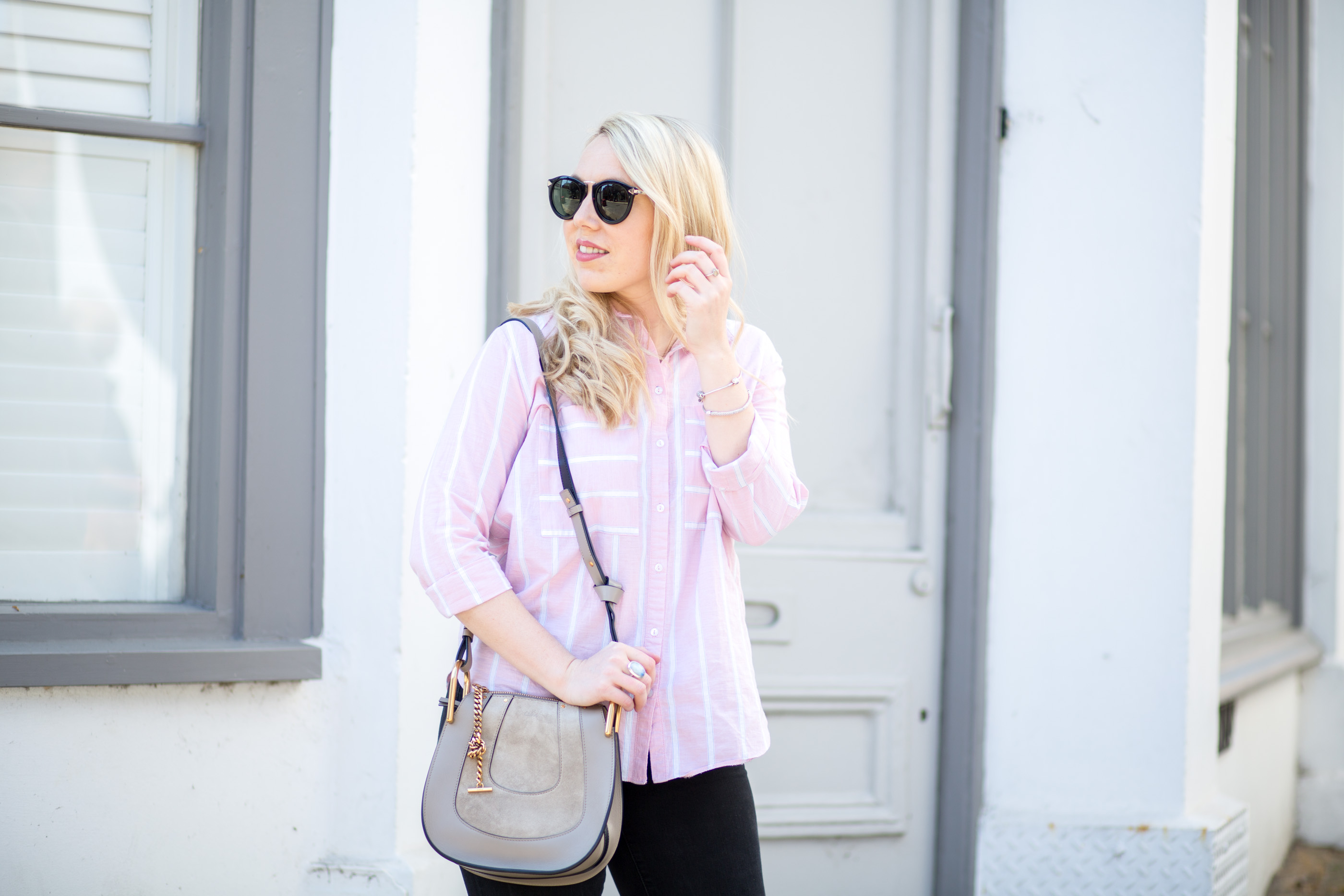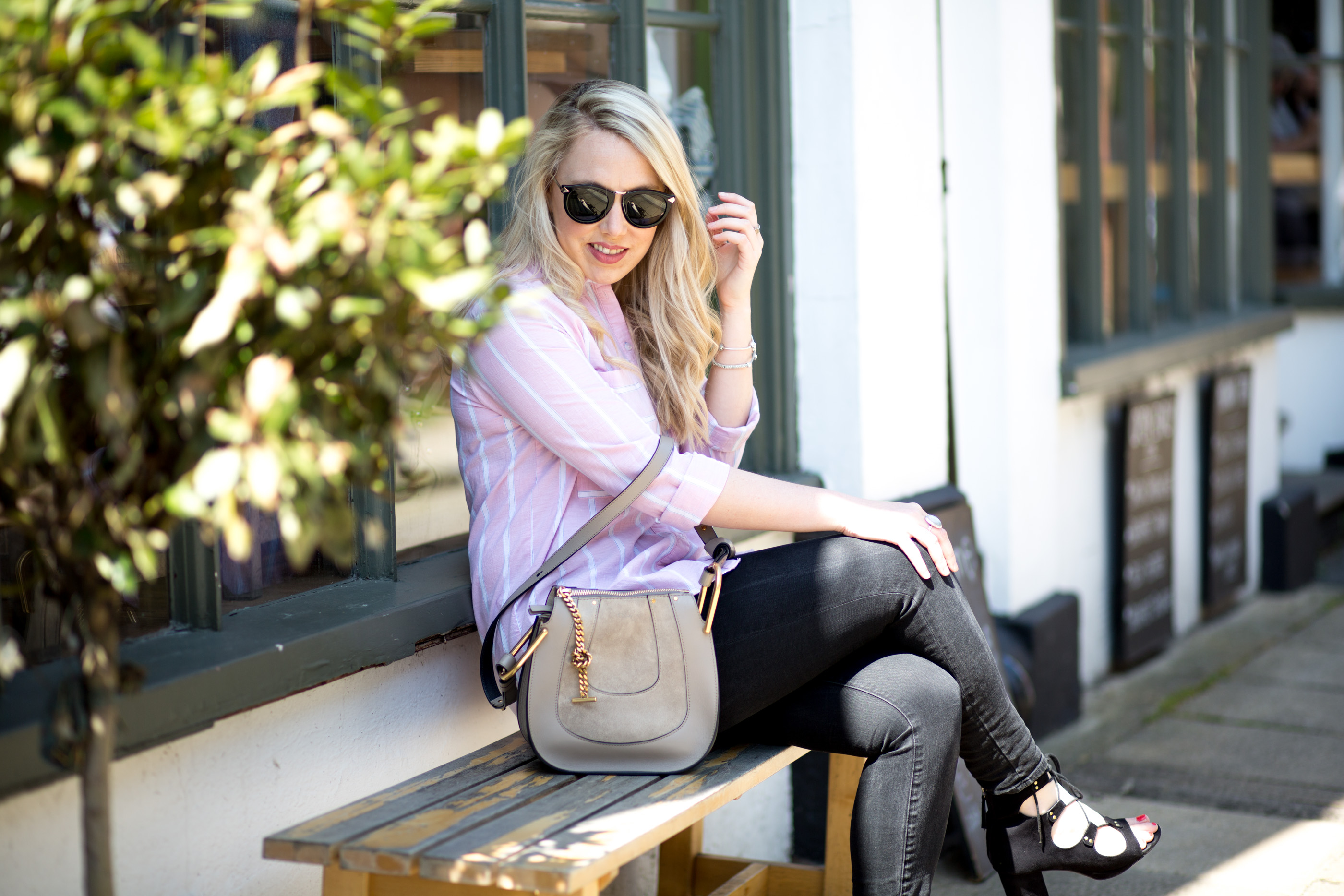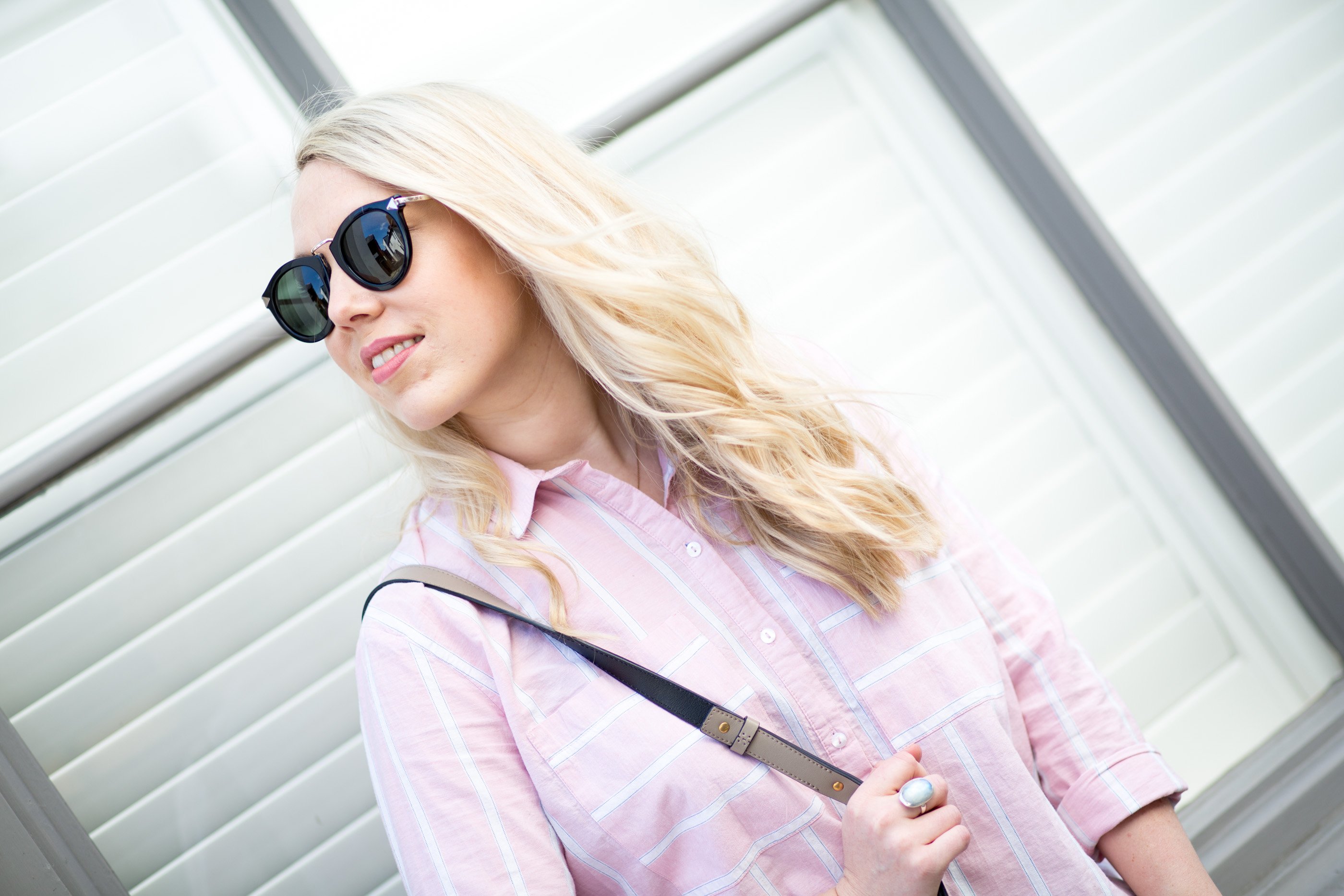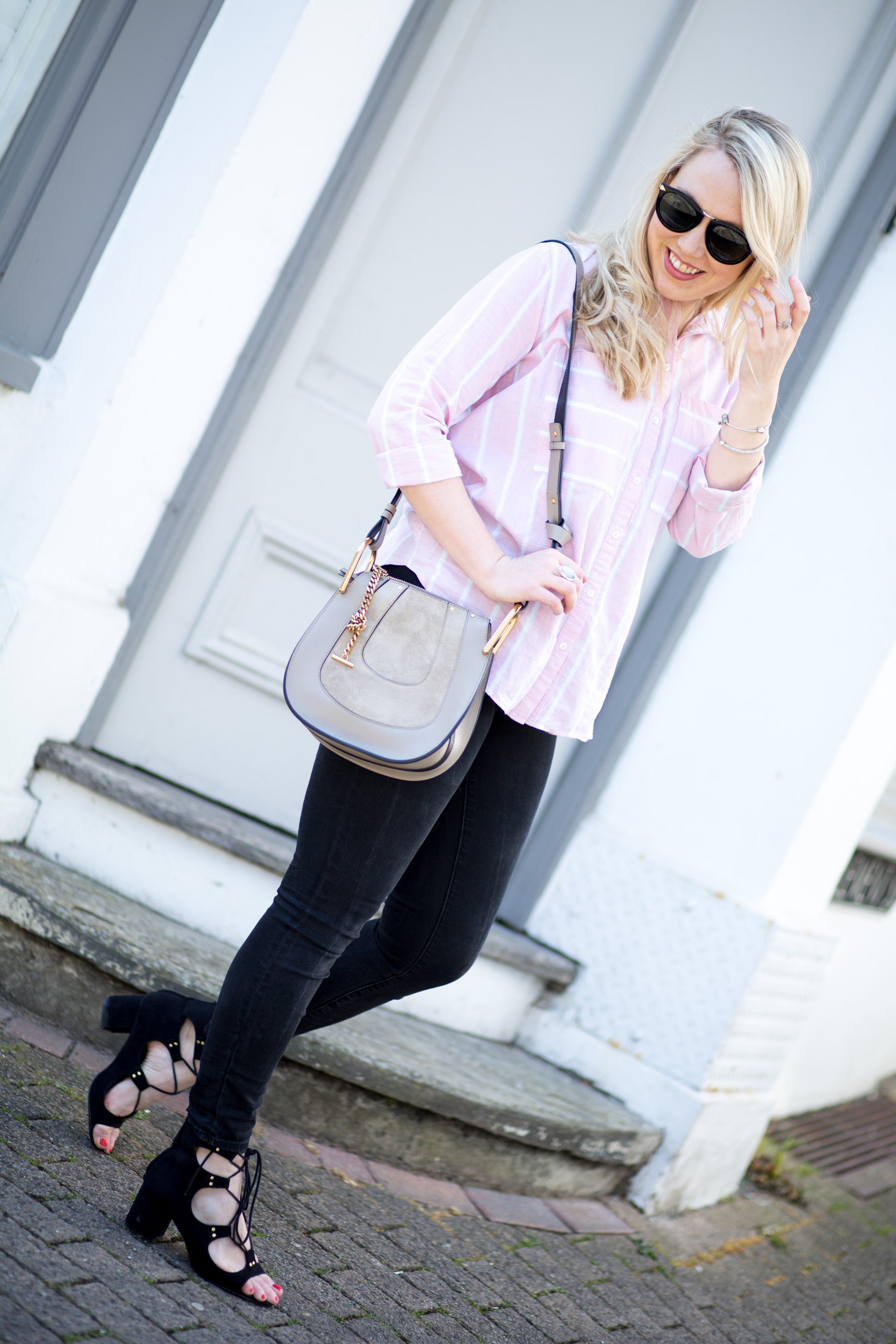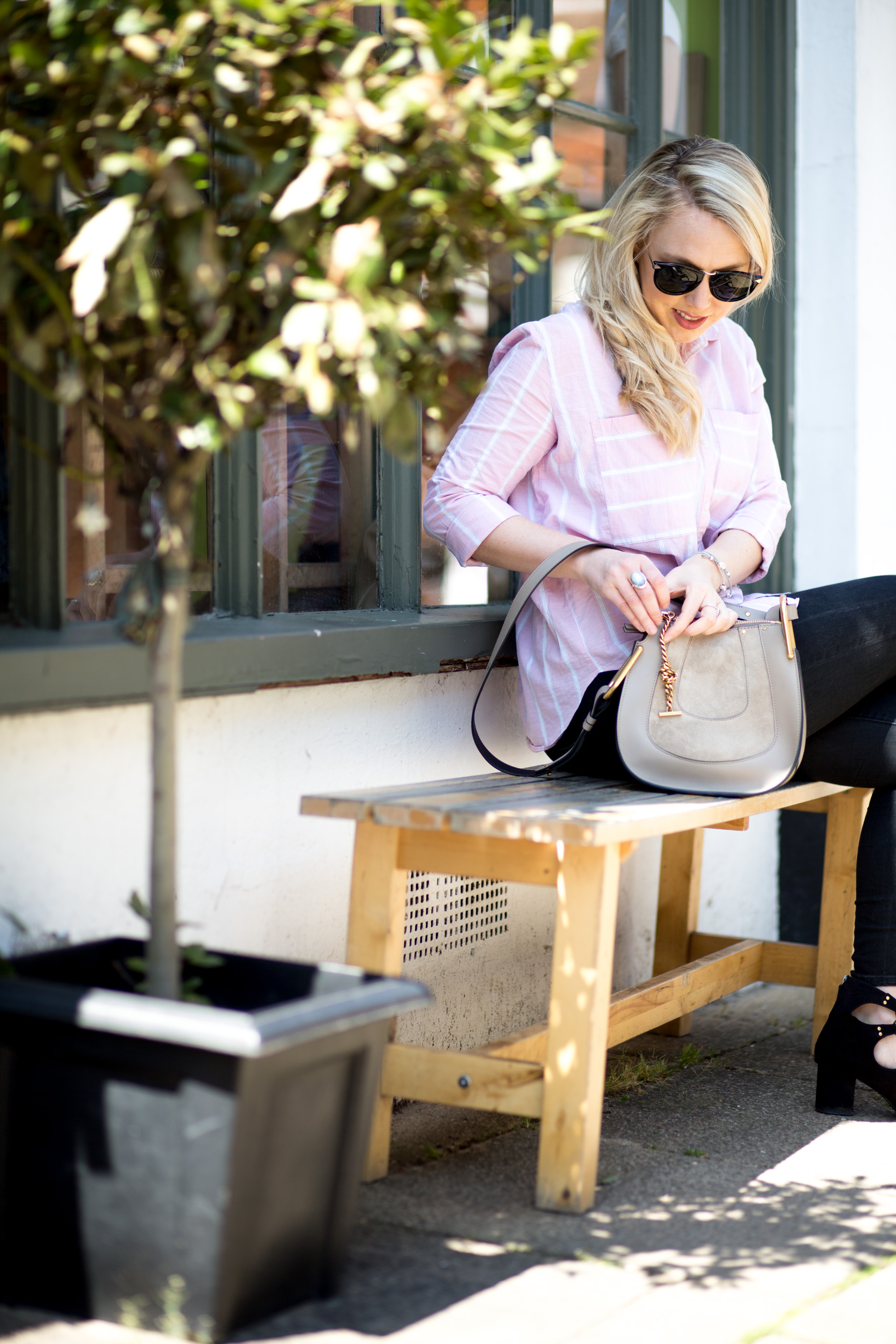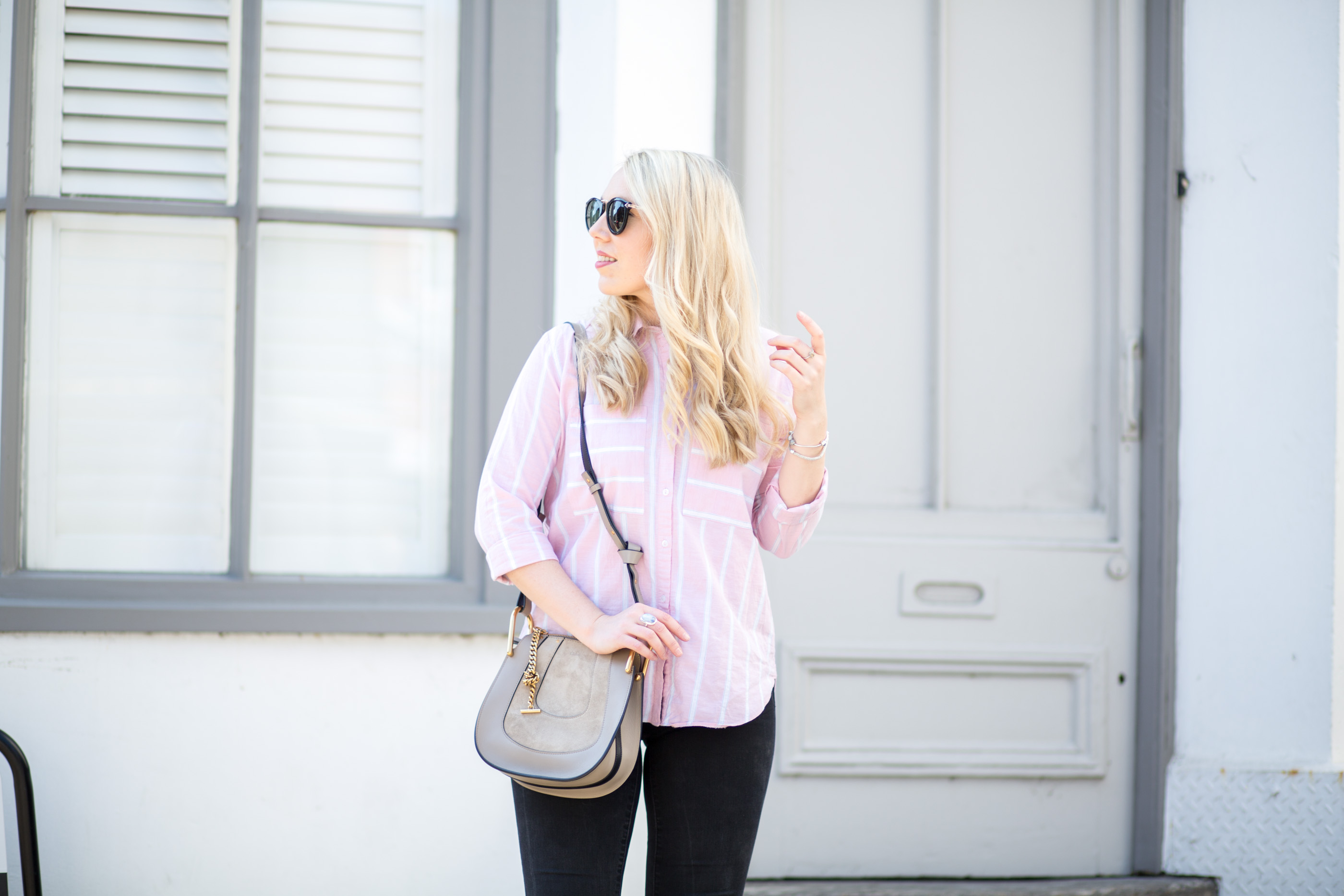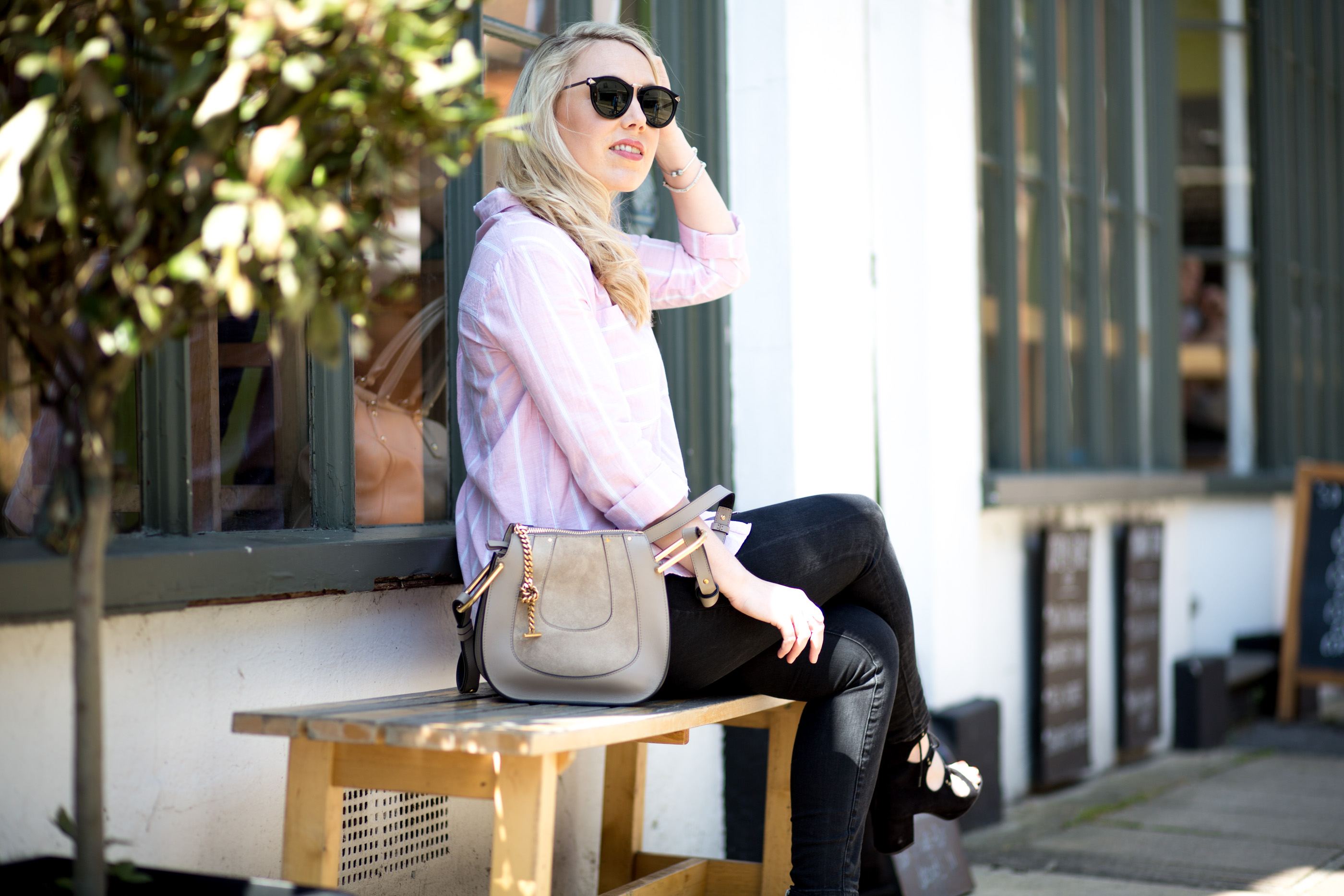 ---
SHOP MY WORK WEAR STYLE
. TOPSHOP SHIRT . MADEWELL JEANS . ZARA HEELS (SIMILAR) . CHLOE HAYLEY .

---
My personal work style incorporates all of my style tips above, on a day to day level a simple denim & chambray shirt look always delivers well, for days with meetings or after work commitments I love to dress up a shirt dress or opt for a more masculine cigatrette trouser with a high quality white t-shirt. For me the key is comfort and a loose fit, there's nothing worse than feeling sweaty and claustrophobic in your outfit. You can actually check out all my favourite work looks and office work wear inspiration by clicking on the links.
---
Do you have any fail safe work wear tips for the summer months? What are your go to summer office ensembles?