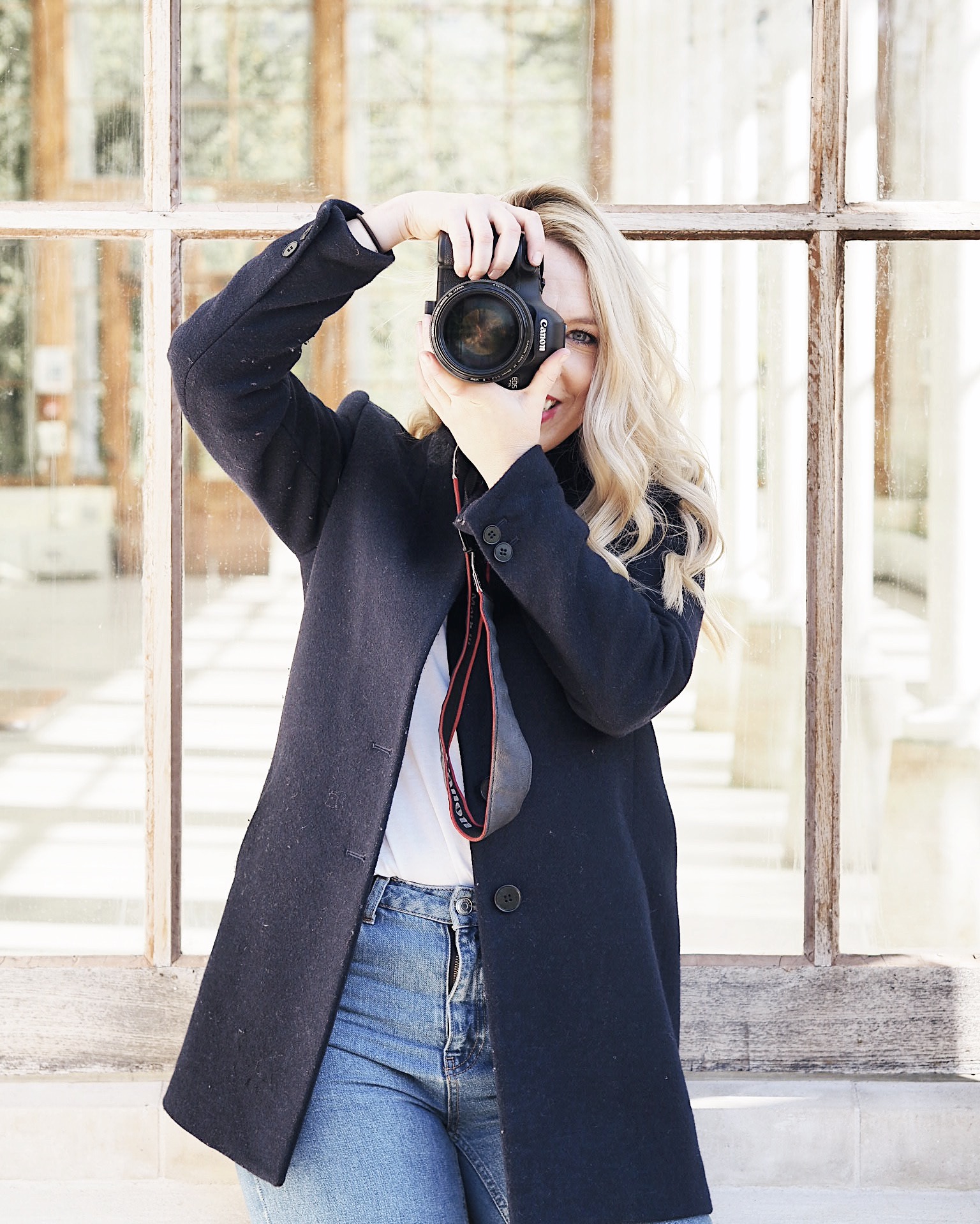 ---
WANT TO UP YOUR PHOTOGRAPHY GAME? READ ON …
---
Whether you're a blogger, an instagrammer, a business owner looking to up your content game or simply a passionate photographer, improving your photography is no doubt always on your agenda. It most certainly is something i'm continually striving to learn more about, improve and evolve my visual style.
I've written a fair few photography posts here on mediamarmalade in the past for you (be sure to have a nosy here if you want to learn everything from how to master your DSLR, to getting the most out of the infamous Olympus Pen ranges, to understanding and mastering the technical side of photography), but I was eager to share more about photography, not only because it's one of my big passions, but also because as I learn more, I feel there's more I can share with you to help your photography game too.
So today, to kick things off I wanted to share three very simple ways that you personally can improve your photography, without investing tons of money in kit or lessons, these tips are really about getting inspired, learning the basics of photography so that you can get the most out of your tech and about fine tuning your personal photography style.
---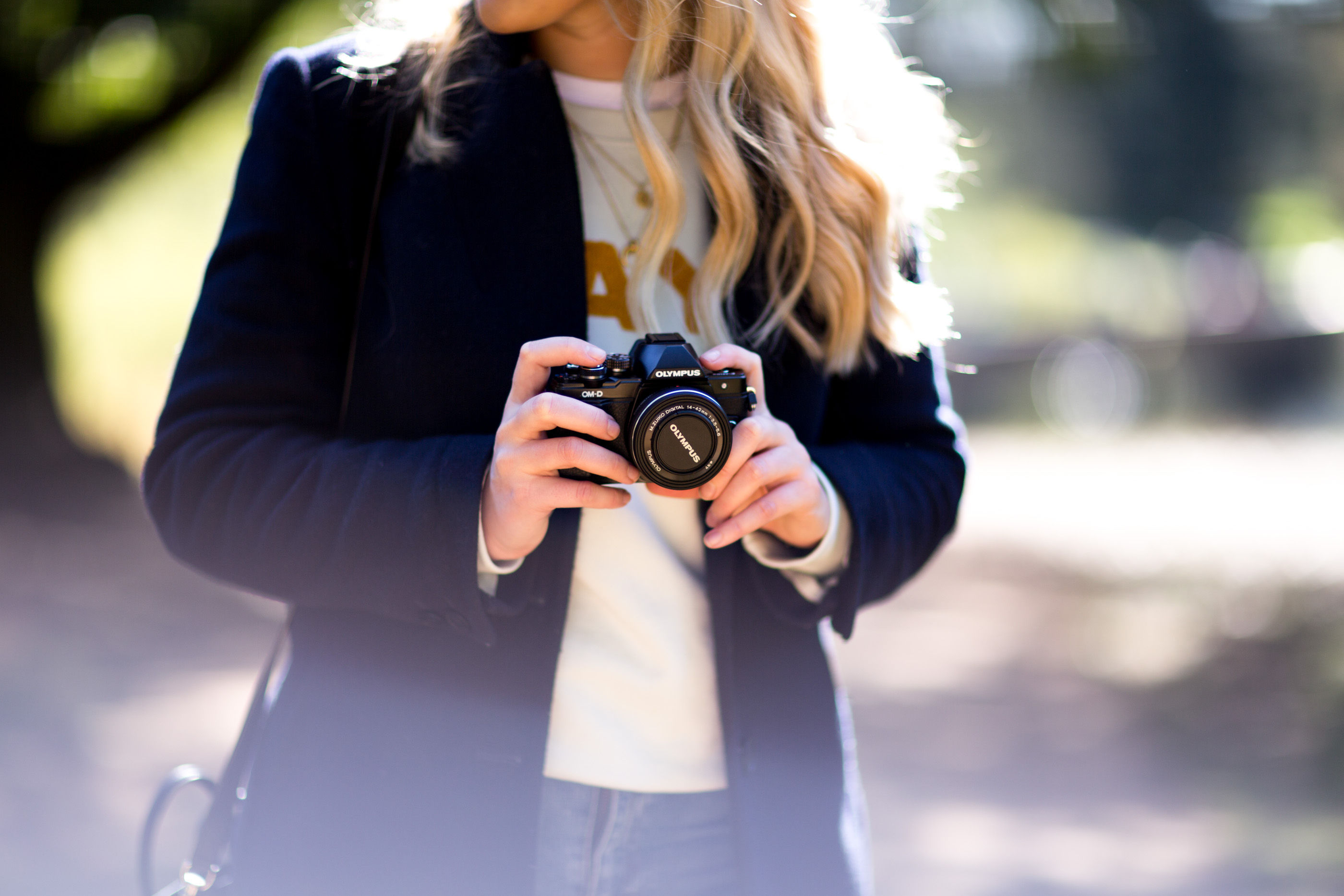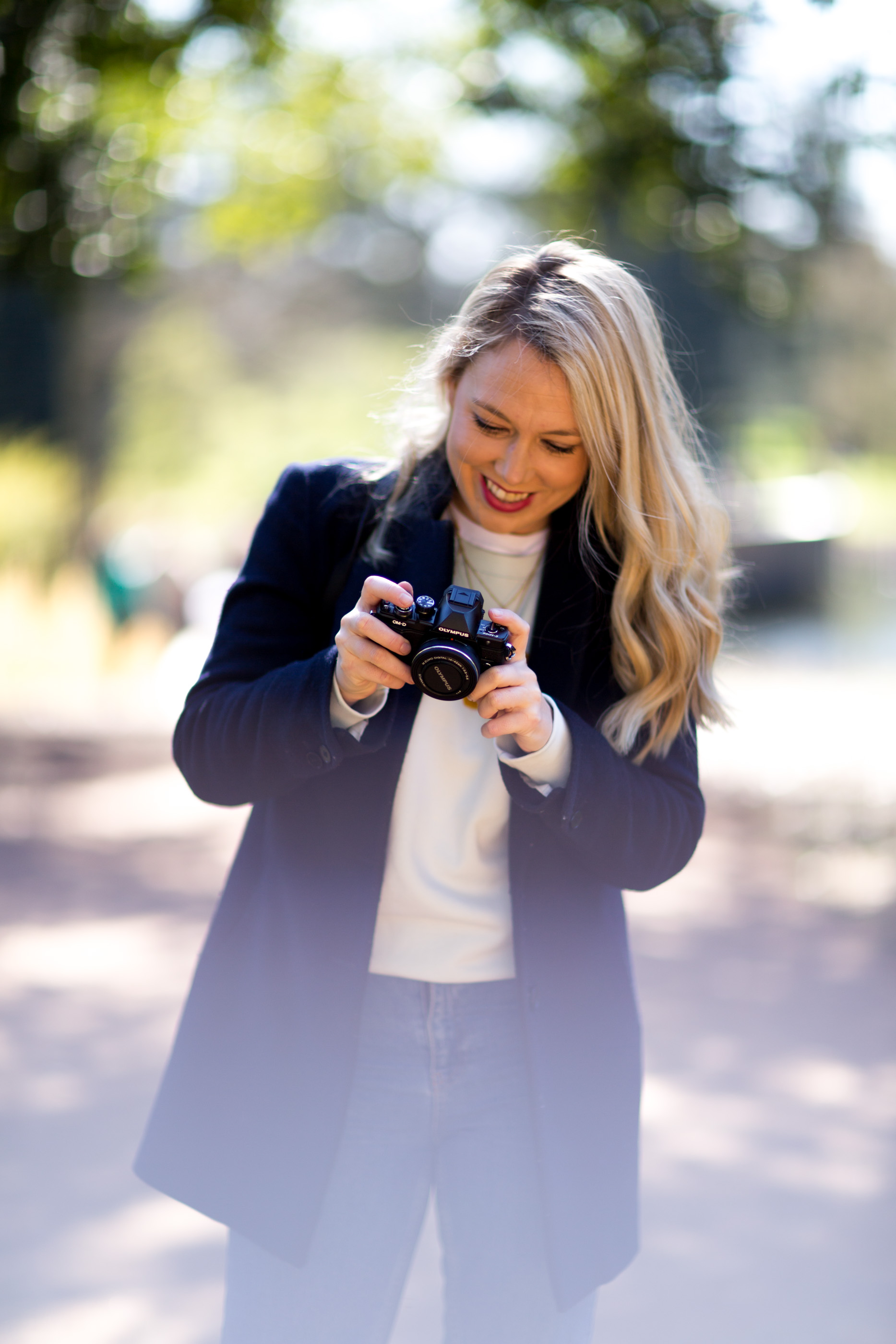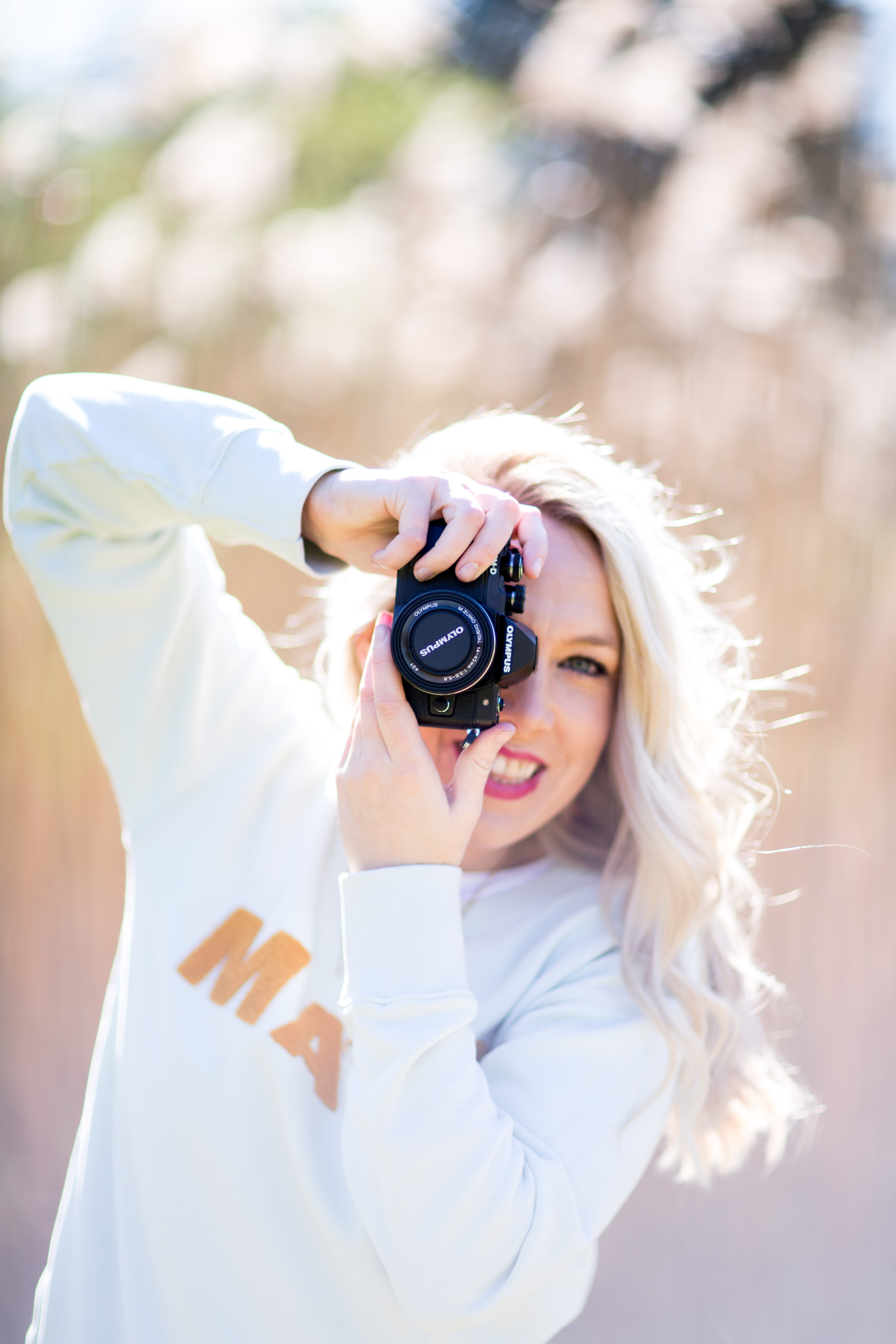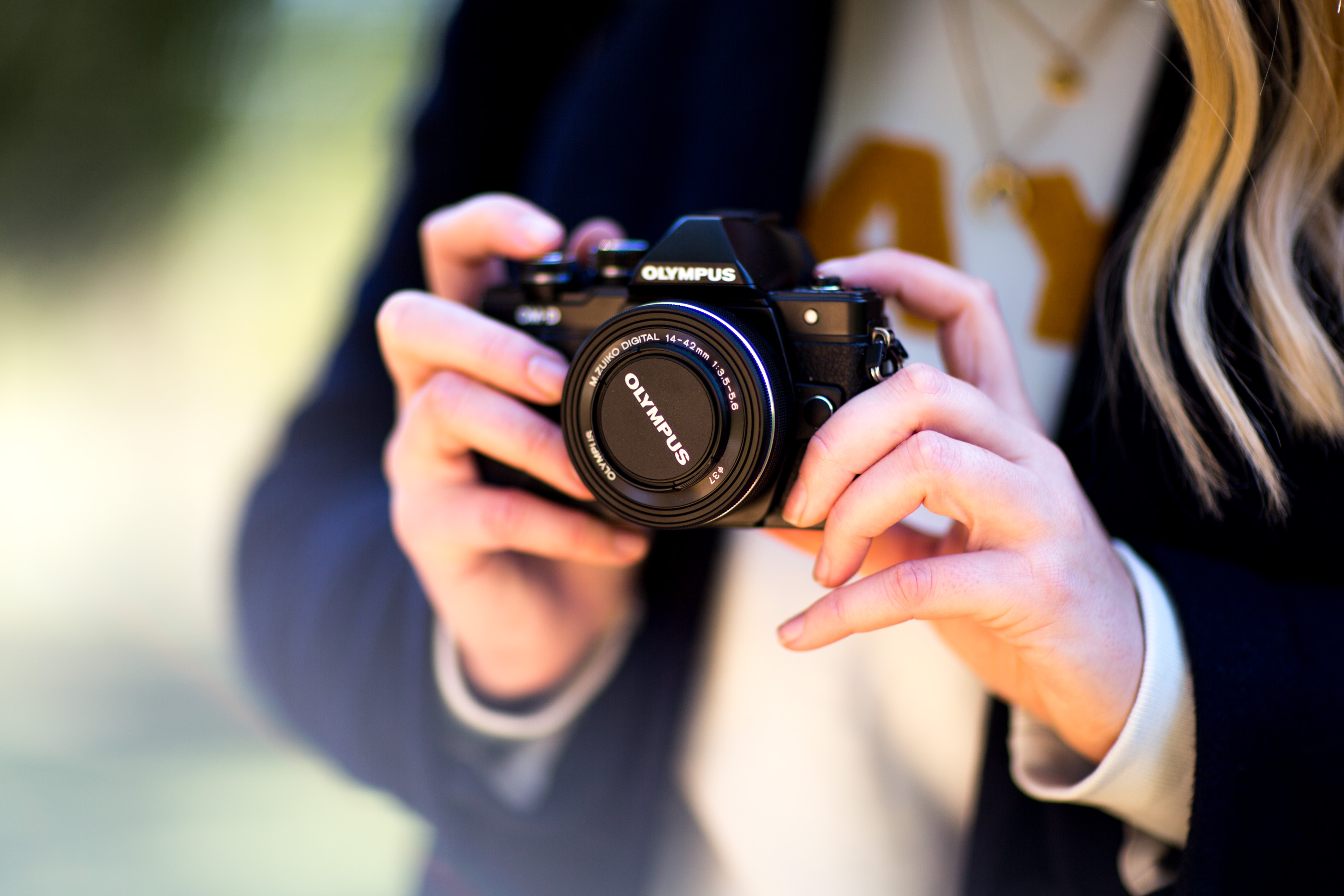 ---
THREE WAYS TO IMPROVE YOUR BLOG PHOTOGRAPHY
LEARN TO SHOOT ON MANUAL
–
The biggest shift in my photography came not when I invested in the best tech I could, but when I learnt to use what I had. It's easy to think that the camera and a good lens can do all the work for you, but the truth couldn't be further from this. Yes of course a prime lens and a professional camera is going to enable you to take beautiful and quality photos, but it's knowing how to manipulate the environment through your camera tech that will truly enable you to capture that perfect visual. My biggest tip to anyone looking to improve their photography is to get off auto (and perhaps even aperture settings) and learn how to use manual – because to shoot in manual you have to understand how the technology works, what ISO, shutter speed and aperture are and critically how they work together to create your perfect shot.
I wrote a whole post to teach people how to shoot on manual here which I thoroughly recommend reading, but in the meantime this is what you need to know:
ISO
The ISO setting directly impacts your camera sensitivity to light … the higher your ISO the more light let in, the lower your ISO the less light in. Shooting in direct sunlight will require a low ISO (100), whereas shooting at night would require a much higher ISO (2000+) to ensure as much light is captured (or let in) as possible. The challenge lies in ensuring your photograph retains clarity, and doesn't become grainy … the lower your ISO the more clear, focused and sharp your image will be.
SHUTTER SPEED
Shutter speed is literally the speed of your lens shutter, the quicker the speed (1/8000) the more sharp and in focussed the image will be, the slower the shutter speed (1/800) the more 'movement' the shot will capture (often this will result in grainy or 'noisy' images).
APERTURE
Aperture is the F number that you'll see on your camera screen, it's also a number which you'll notice on your lens (for example 85mm F1.8 or 50mm F1.4 – this refers to the maximum aperture the lens is able to offer). The F number is representative of your camera lenses aperture setting; the size of the hole in which the light enters your camera. The F is determined by dividing the diameter by focal length. But really what most photographers know it for is the depth of field it can achieve. The lower then F number the more depth of field you can create (bokeh / blurred backgrounds).
–
CREATE YOUR OWN STYLE
–
One of the most interesting things I read in Aimee Songs book all about instagram photography, is that no matter what she's shooting or where she is shooting it, her priority is to make it look and feel original, and unique to her and her brand. We all know that blogging and instagram is consistently full of visual trends, whether its's composition, lighting, locations or simply the products in shot (Kitsune coffee anyone?)… but it's having a unique take and an original eye that will make your photography stand out, and more than that, make your brand and visual recognisable. This doesn't mean you need a theme (we all know I'll never be able to stick to just one visual style on my own instagram), but what it does mean is that every photo should have your personal filter. Every image is original to you.
I spend a lot of time getting inspired by other peoples photography, whether it's bloggers, editorials or instagrammers. I create pinterest boards full of photography and styling inspiration to fuel my own imagination, and I spend a lot of time thinking about the sorts of visuals i want to capture. The key word here though is that they inspire me and my photography, they don't ever become the basis of what I create (that's copying people).
Seeking inspiration is a great way of understanding what it is you like or what sorts of visuals inspire you, it can open your eyes to new things, new ideas and provide a springboard for your own imagination. The key thing is to always then take it forward in your own way.
I love trying out new compositions, angles, locations, lighting styles & of course adapting the props and things I'm shooting to improve my photography. These things can make such an incredible difference to a photo and the moment you capture. As does playing and finessing your editing style.
The key is to play around, try shooting at different times of days, from different angles, in new locations, perhaps with a different lens (as this can make a huge difference to the type of visual you capture). The more you shoot, the better you get, and the more you get out and about, the more you'll see to shoot or inspire your next editorial.
–
MASTER PHOTO EDITING
–
Truth be told, when it comes to editing, my approach is less is more. The great thing about shooting on manual is that you're in total control of your shot, and having your own photography style means you're capturing inspiring and original visuals, so that means editing really is the cherry on top (and I thoroughly recommend it being just that).
Firstly shoot on RAW, always. It'll allow you to edit the fundamental elements of your photograph whilst not losing the quality of the image. I personally use lightroom for my photo editing.
Secondly, don't over edit, instead use the editing process to gently adjust lighting, sharpness, shadows, darkness and your colours. Even an incredible photo can be given a bit of extra oomph with just some simple editing adjustments.
And finally, create your own distinct editing style, whether it's brightness (mine are always very bright and drenched in sunlight), colour tone (Julia Hengel of Gal Meets Glam always has a pink hue to her photography) or even the final composition of your photography when you hit publish (Masha Sedgwick has an incredible and original editorial style to her photography and the way in which she showcases her images on her blog). Whatever it is, make it yours.
---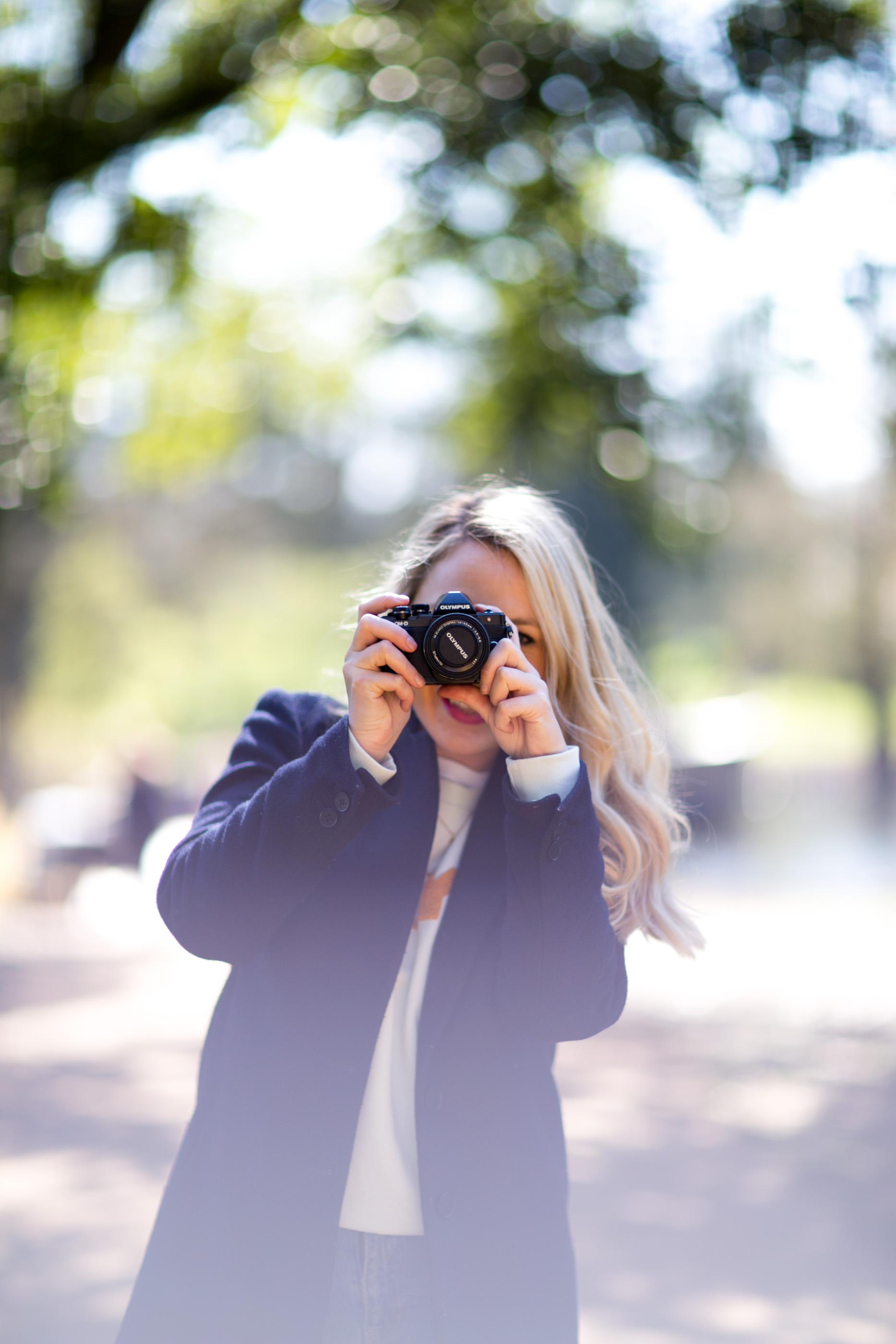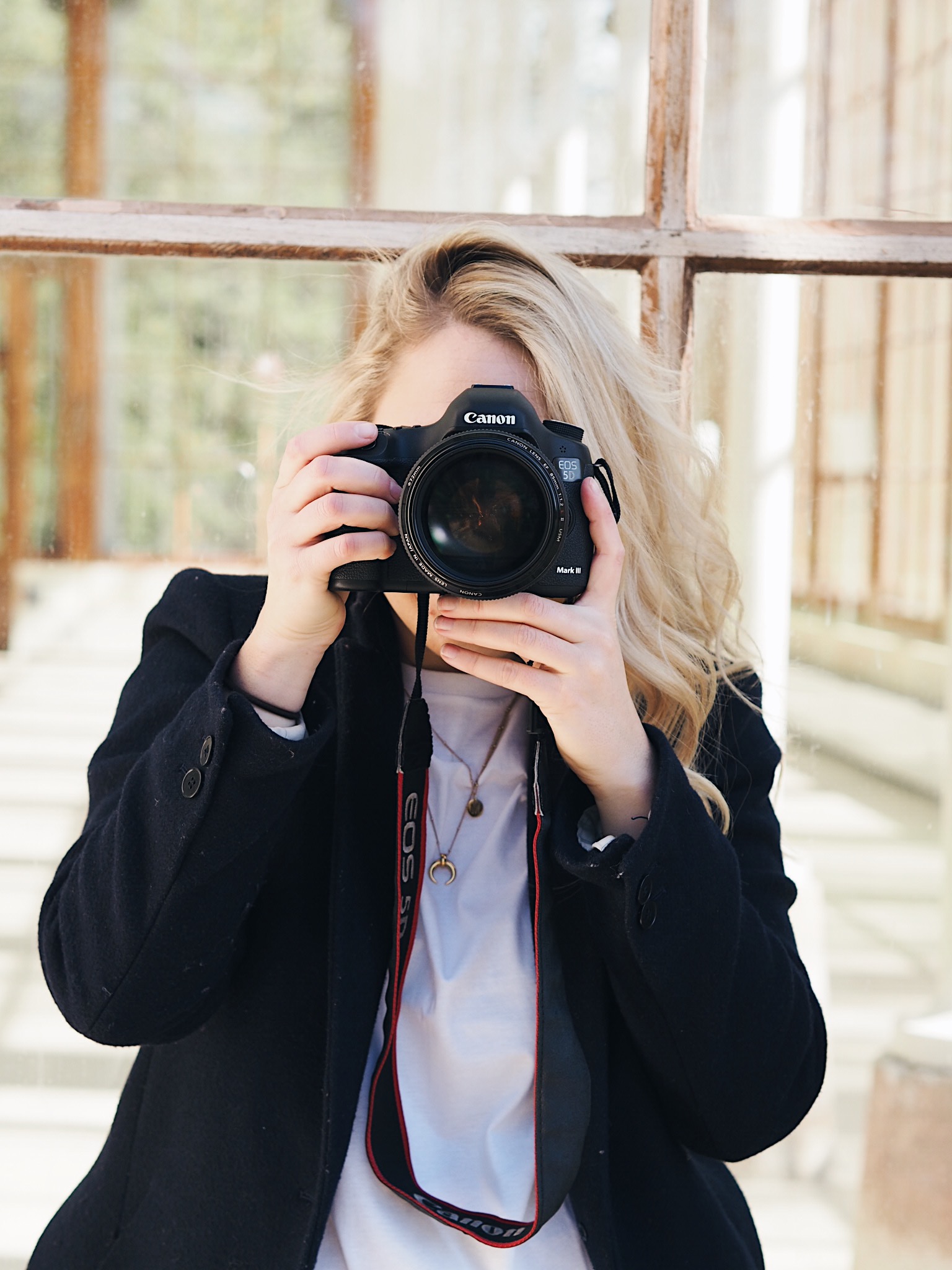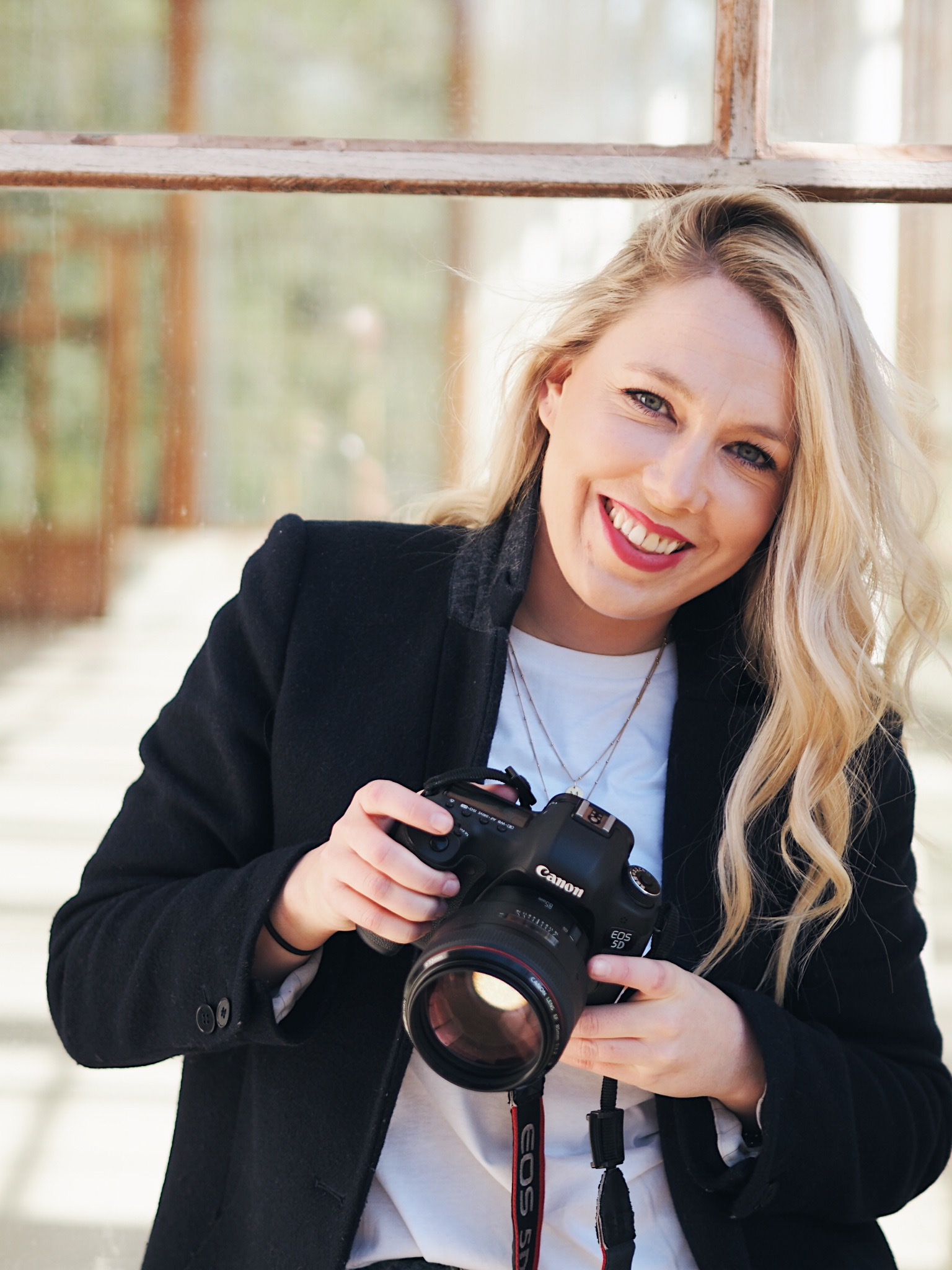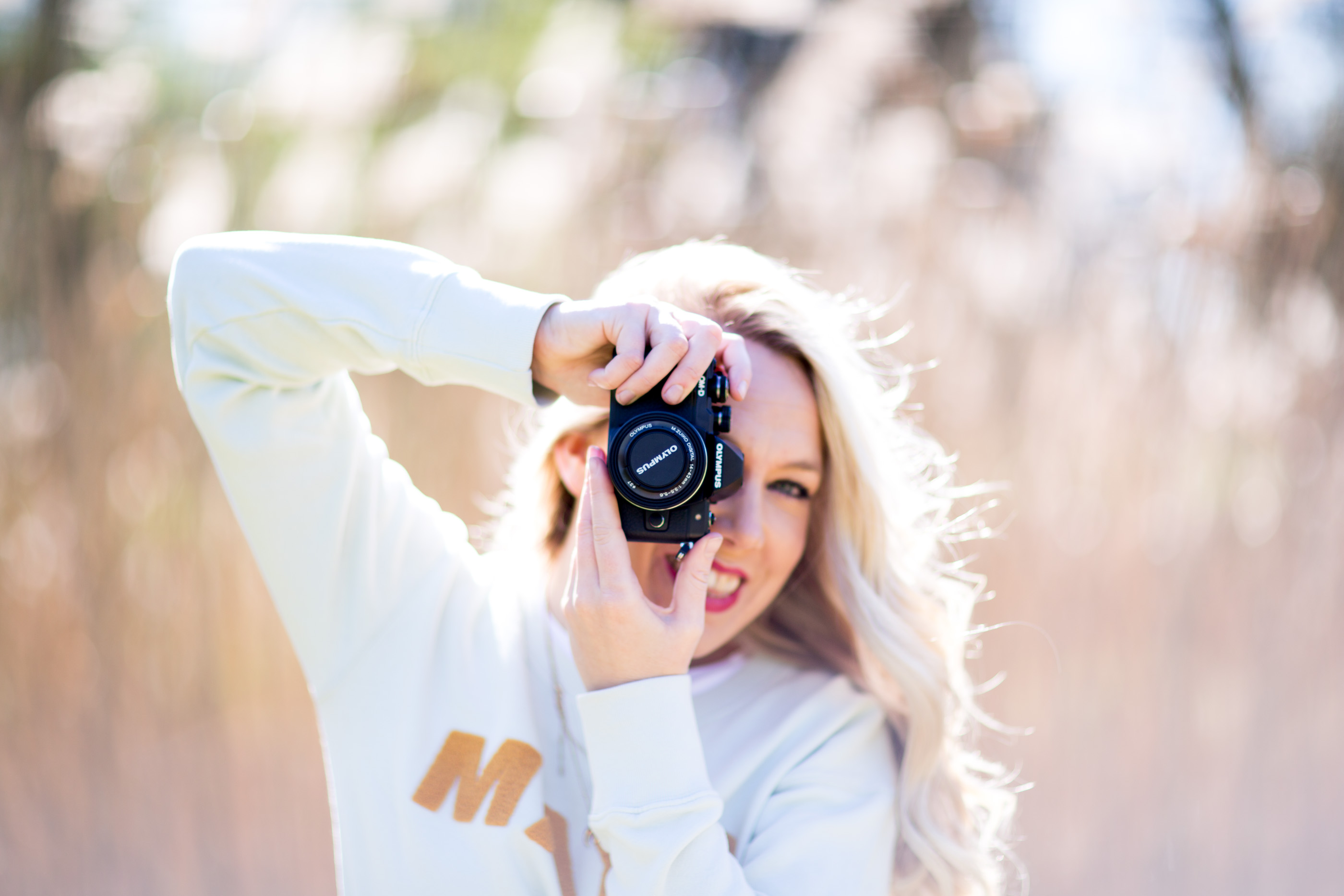 ---
LEARN MORE ABOUT PHOTOGRAPHY
–
SHOP MY KIT

---
And to finish off, I have three bonus tips for you …
Firstly, whether your a blogger, an instagrammer or just a photography lover, try focusing on creating one perfect image and not 20 average ones. I used to share so many photos on my blog, but perhaps 3 out of the 15 were spot on. The impact a visual can have is so much stronger if one perfect image does the talking.
Secondly, whilst great photography happens when you know how to use your kit, I couldn't recommend investing in lenses that reflect the style of photography you love enough. Lenses can make such an incredible difference to your photography and I for one am obsessed with my personal lens collection. On my Canon 5DIII I shoot with a Canon 85mm 1.2, a Canon 50mm 1.4 and the Canon 85mm 1.8, and on my Olympus Pen & Olympus E-M10 I have the standard pancake lens which I barely use, but the Zuiko 45mm 1.8 and Lumix 25mm 1.7 are my favourites as they really help create the perfect depth of field I love in my photography.
And finally, when you're trying to learn, practice is your best friend. Play around with settings, locations, times of day, models and props, find what works for you and what creates the perfect setting for your visuals. If you need a little more help then youtube tutorials and my full suite of photography tips will also teach you everything you need to know to capture beautiful photos.
---
I hope you've found this post helpful and are keen to see more photography editorials in the future? I'd also love to hear about your shooting styles, what inspires you and of course check out your own instagram pages or blogs, so be sure to leave them in the comments for me.