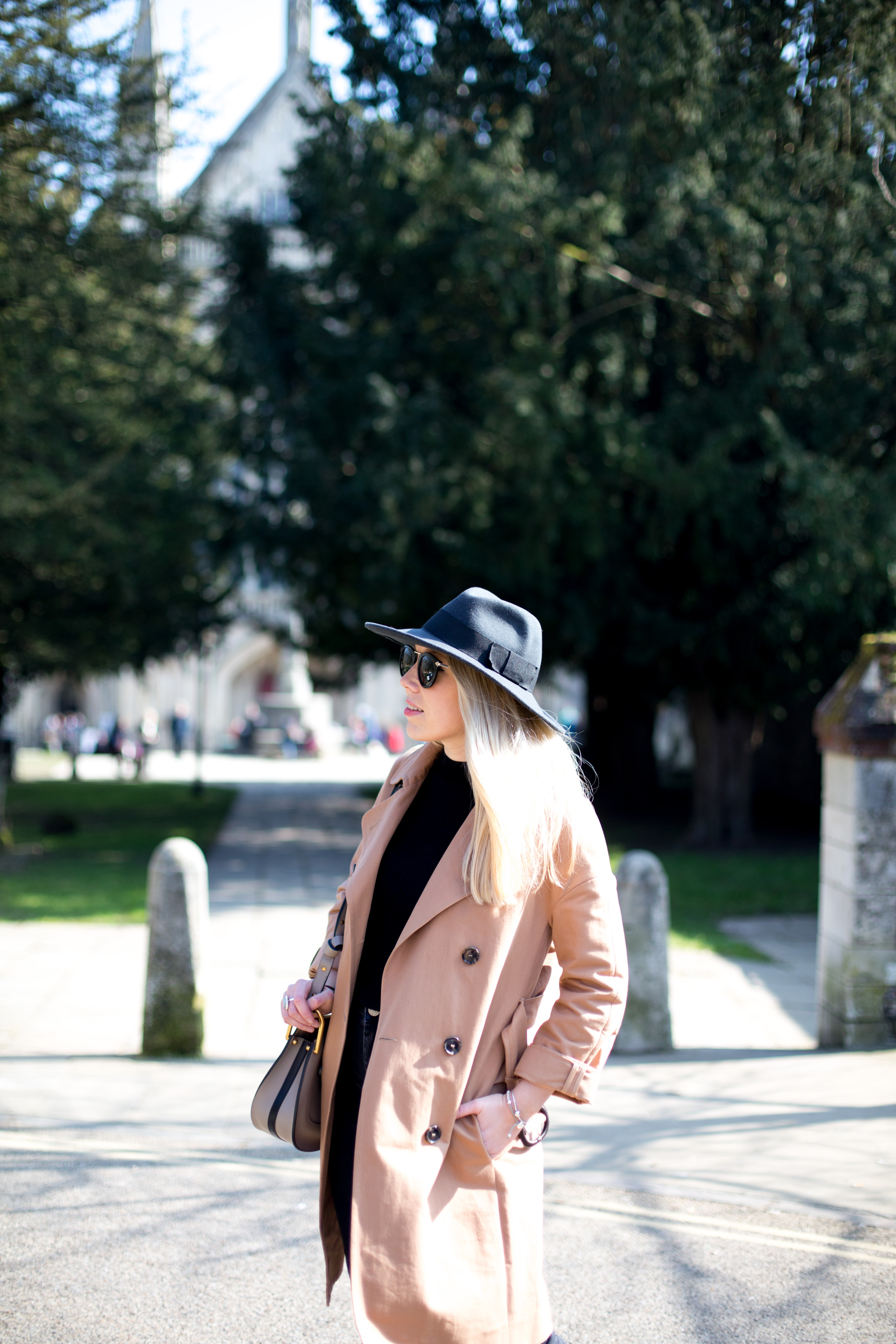 ---
MY MOST ASKED QUESTION; HOW DO YOU BLOG DAILY & HAVE A FULL TIME CAREER?
---
I've mentioned previously that most of my tips posts are written out of my own interest or passion on the topic, and that couldn't be more true of the posts i've written about juggling a full time job with a full time blog. I personally have spent the last 4.5 years finding the best ways to blog full time and juggle my full time career, there are times when it's been exceptionally difficult (especially given my working hours can be 9-10 on a bad day, and even weekends during pitch times), but overall I seem to have found a good balance and a little routine that enables me to maintain both a full time daily blog, and a successful career in the media industry. In fact i've actually managed to blog everyday for 1,660 days without fail … despite working full time.
I've shared lots of tips before to help you guys juggle a job and your blog (or another hobby) based on my experience, but today I thought i'd share with you my personal routine & the ways in which I juggle my time.
---
 You might also want to read: How to juggle work and blogging more efficiently, 5 tips to making blogging and working easier
---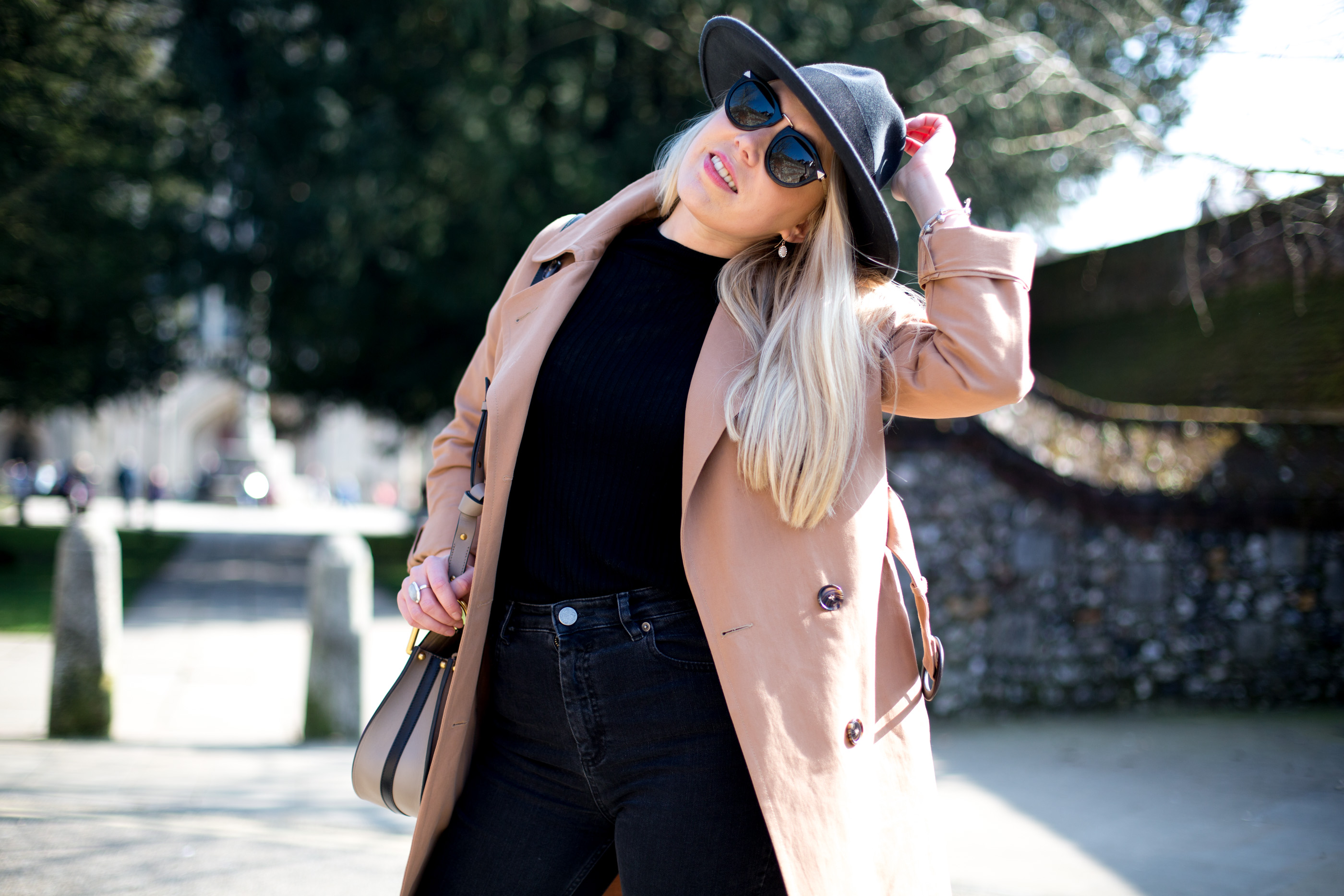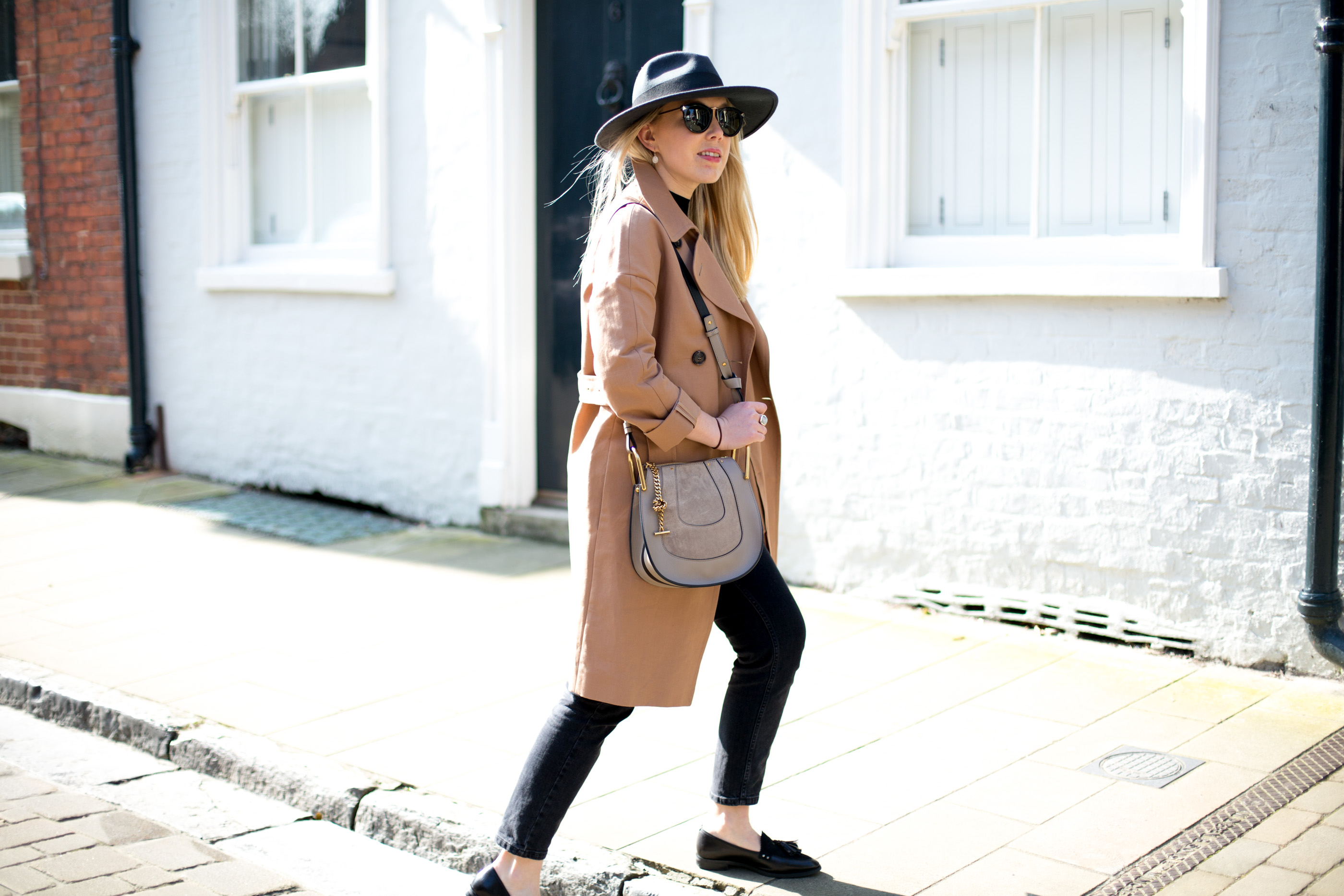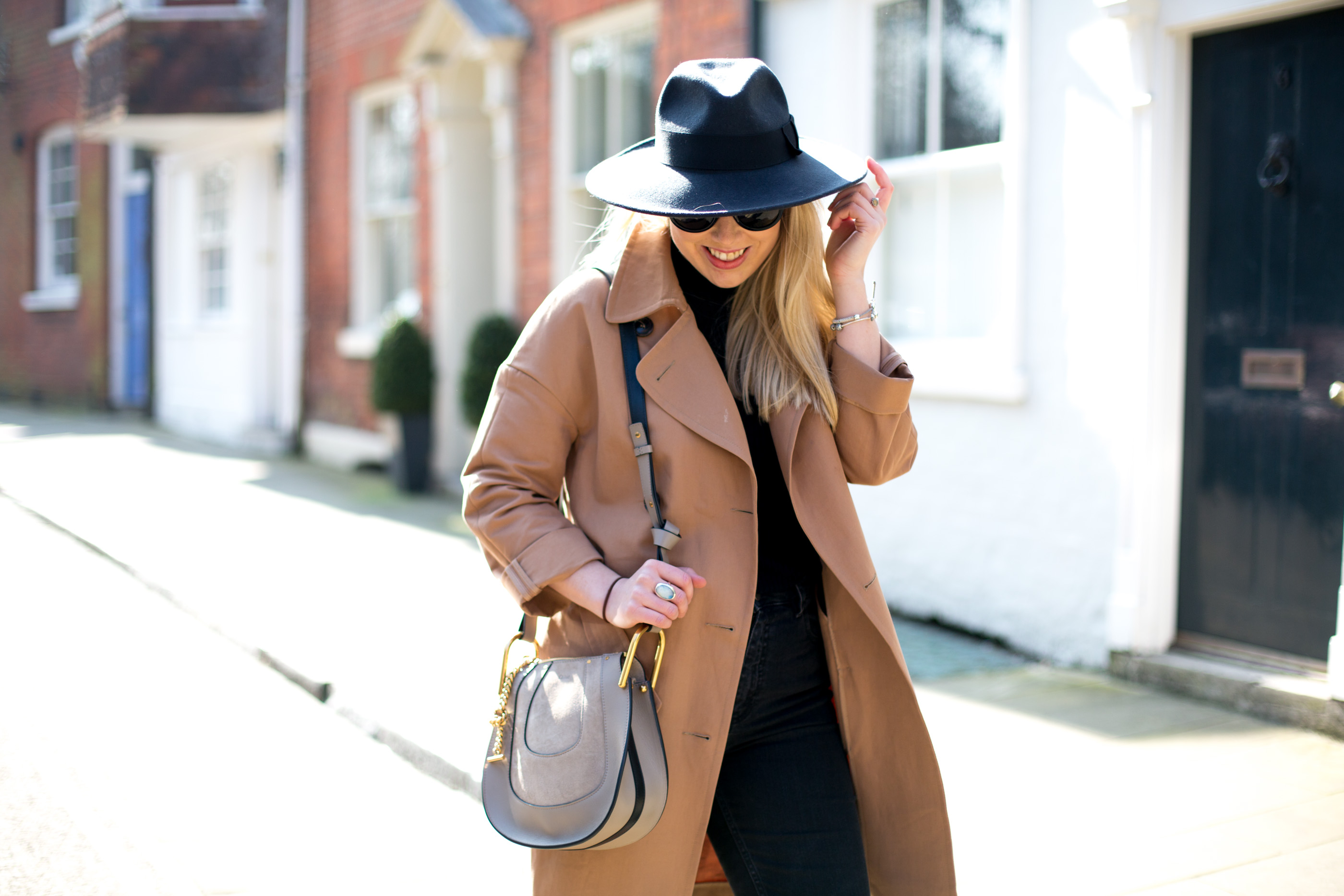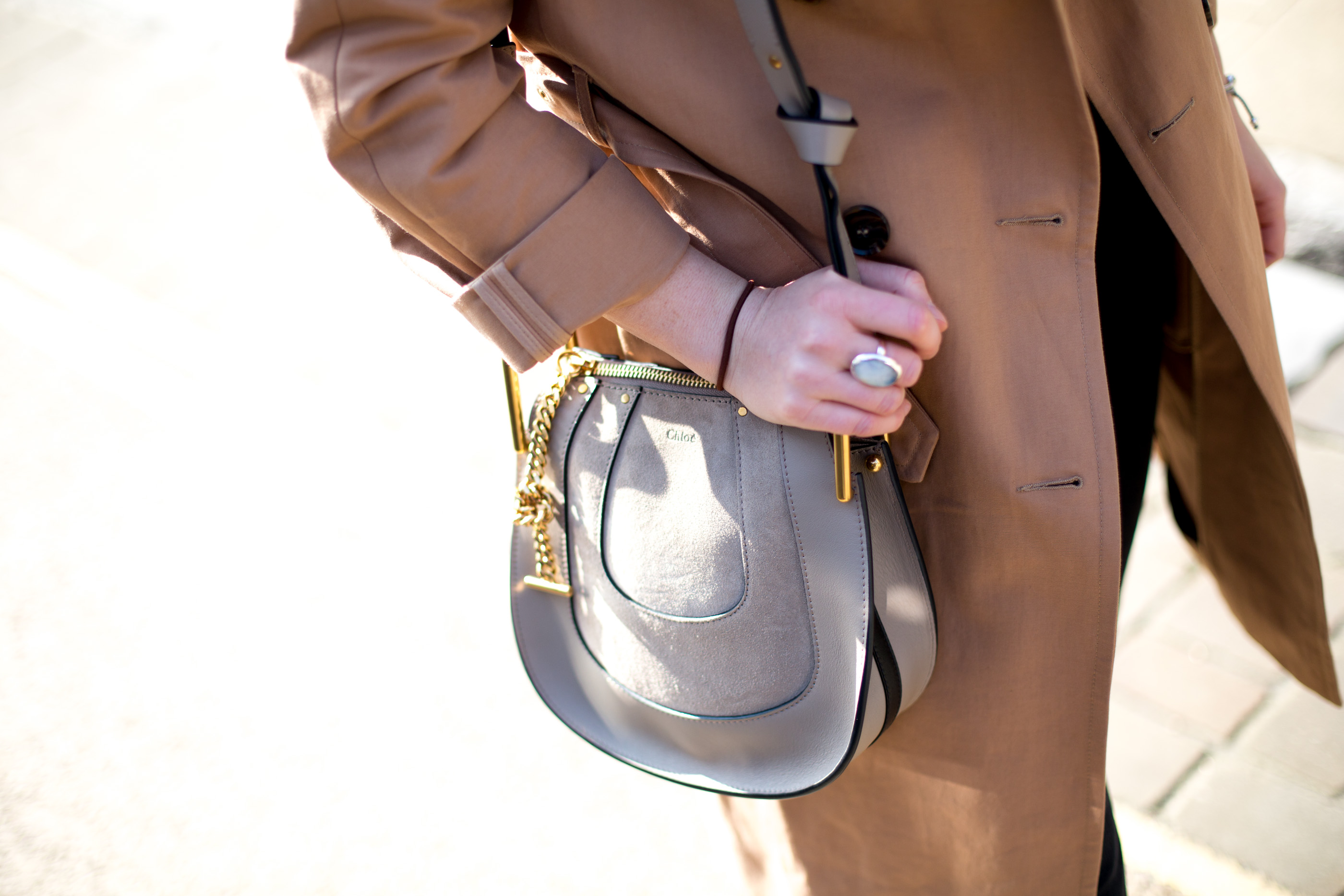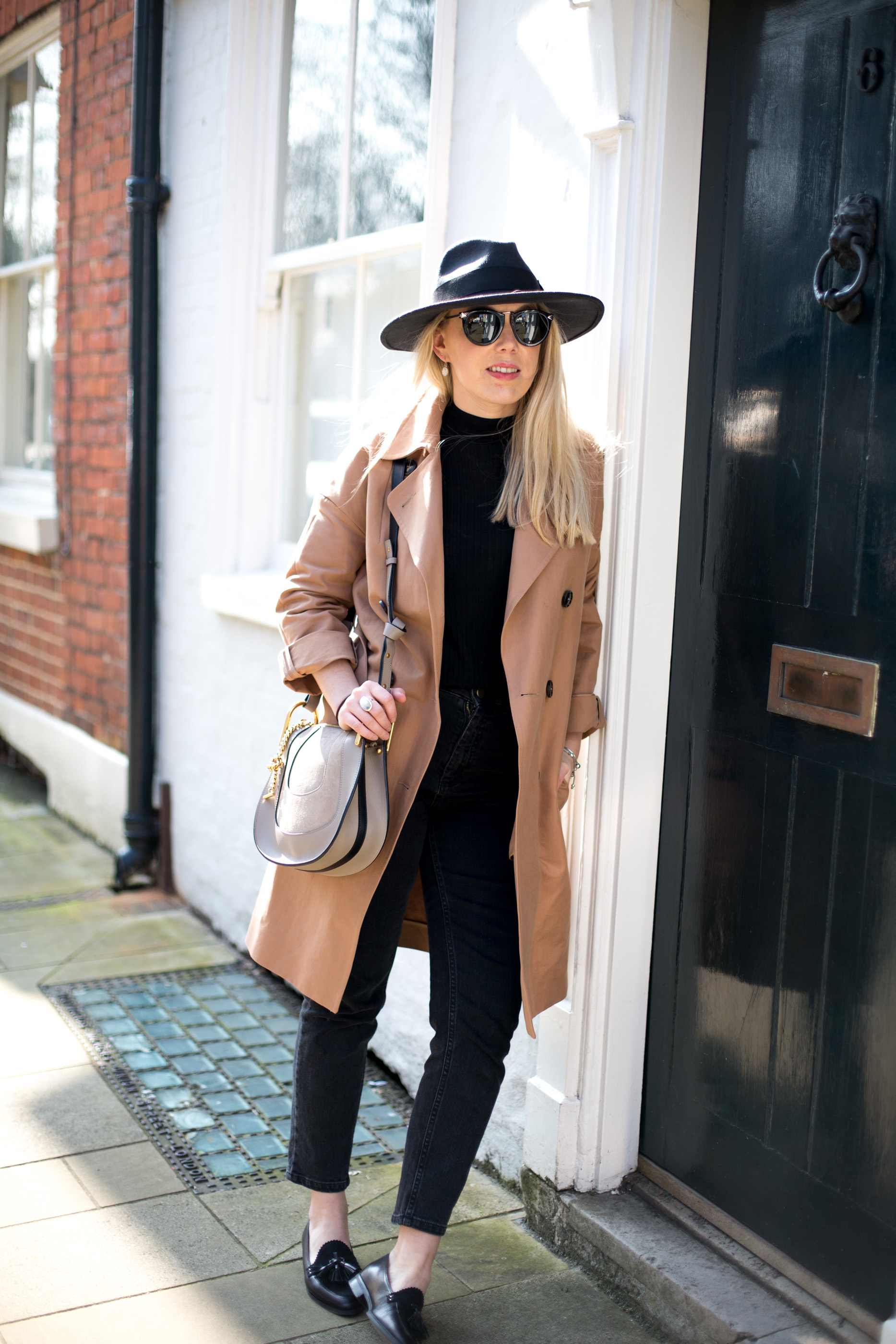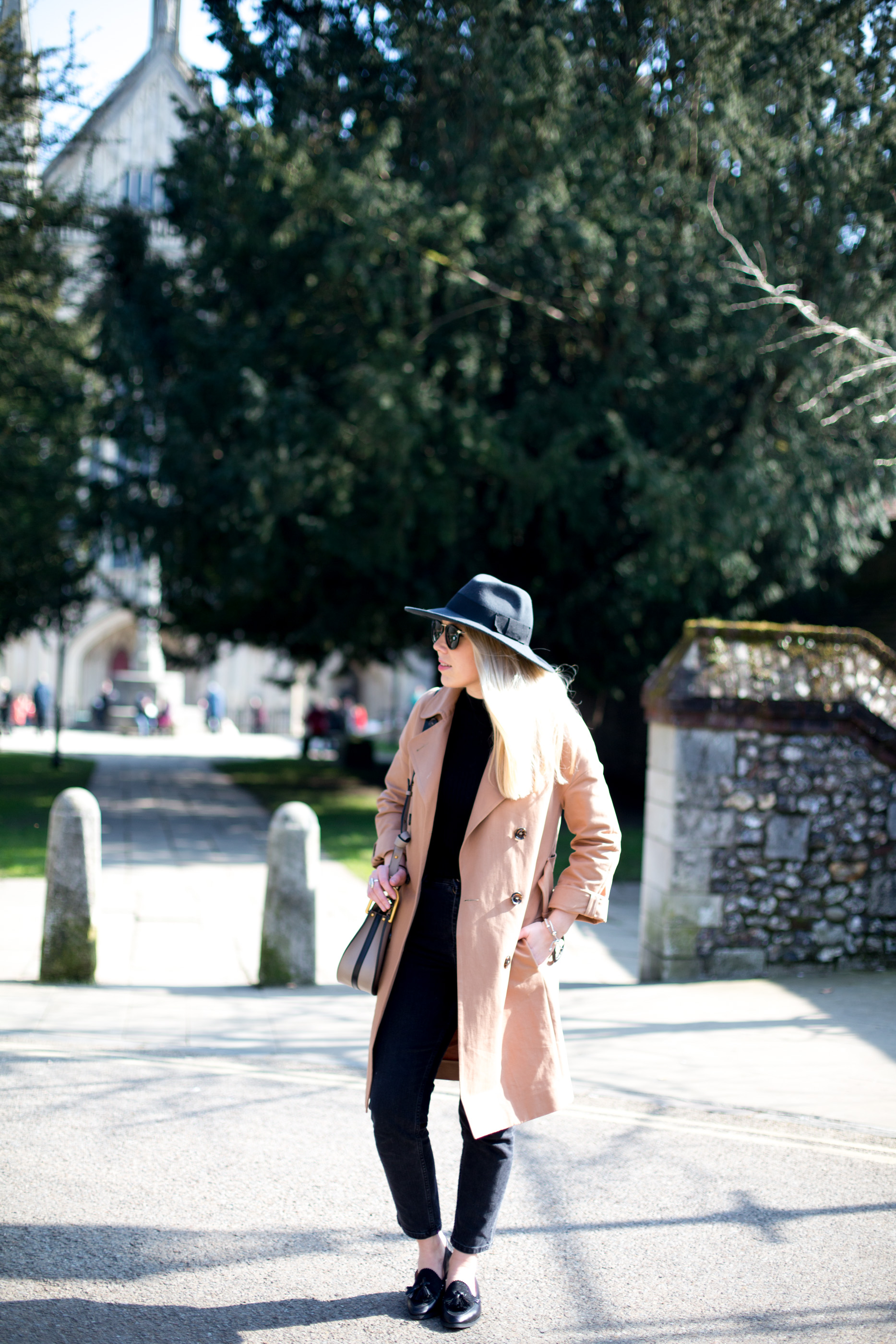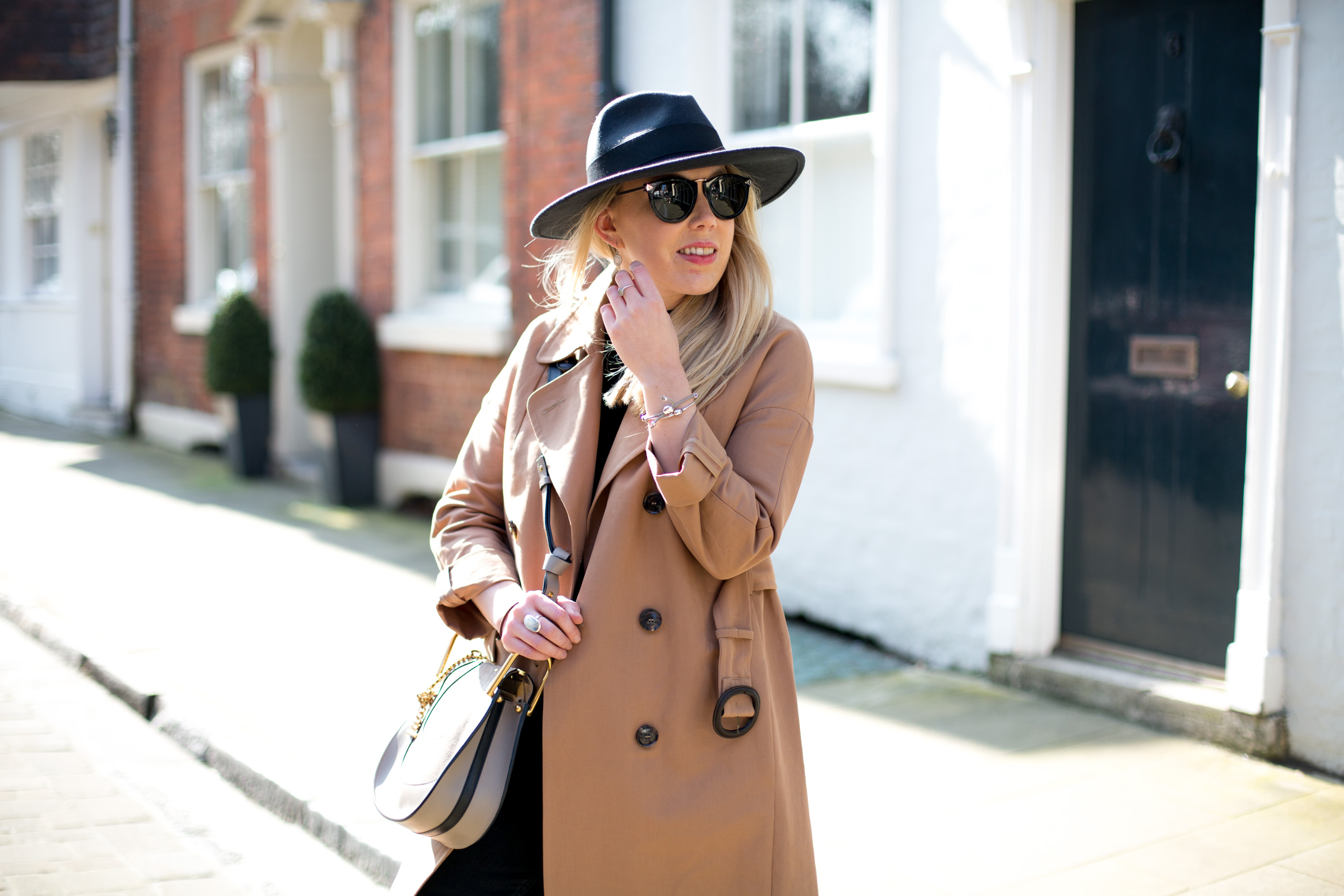 ---
HOW I BLOG DAILY; MY ROUTINE & MY ADVICE FOR JUGGLING A FULL TIME BLOG & A CAREER
I brainstorm & write constantly
I don't have a set time for developing my blog ideas and coming up with concepts for my features, in fact this is something I do constantly. I keep a note pad in my handbag for moments of inspiration and use my phone notes to jot down feature ideas and even to draft posts when I get a moment. I find that constantly capturing my ideas & writing in my moments of inspiration, is the best way to manage a daily blog … i'm rarely stuck for ideas because I have so many jotted down. It's time that's my biggest challenge.
Read more: 5 ways to get more blog ideas & turn them into content & 5 ways to boost your creativity
I work a week ahead
Having a demanding job means that some days, weeks even months are near impossible for me to dedicate time to blogging, let alone shoot features too. In these times I barely have time to think about my blog let alone run it, and for this reason I always try and work ahead of time as much as possible, to ensure that no matter what crops up at work or in life I always have enough ideas & content to keep my blog running.
For me, I always like to plan a week ahead, I always have enough ideas, shoots & features planned to to cover the 5 working days of the week. And the weekends are my time to prepare for the next 5 days. I often write up my features daily, but I always have my concepts & imagery planning ahead of time.
Read more: How to master your blog schedule & how to keep your blog content flowing
I maximise my commute for emails & social
My commute to work, despite living and working in London, is between 45-60 minutes each way, most of which is sat on the district line above ground with 3G or wifi access. This time is perfect for keeping on top of my blog emails and my social channels, it's distraction free and nearly 2 hours each day which I can use solely for my blog, which otherwise would be spent wasted.
I use this time like gold dust, I treasure every second of it, and most days use it to respond and keep on top of emails and project requests but also to manage my social channels – responding to comments and messages, sharing new posts on instagram and Facebook, not to mention a little bit of time spent reading my favourite blogs too.  It's surprising how much you can get done in a short space of time if you work efficiently and productively. 
Read more: How to maximise your commute
I shoot at weekends
The weekends are precious for me, they're my main opportunity to shoot my pictures for the week ahead so ensuring i'm organised, well prepared and able to dedicate an hour or two to shooting is essential. It's not always easy, especially when I have busy weekends planned or am away from home, or if the weather forecast isn't on my side (bloomin' nightmare) but I somehow always seem to manage it – the key is planning ahead.
I tend to shoot my pictures a couple of ways; Firstly whilst i'm out and about at the weekend, this is my favourite way as the pictures are always a little more interesting & varied, it doesn't mean sacrificing time spent having fun, and not to mention the photos tell more of a story. Usually i'll ask my friends, Jase or my family to take a few snaps for me, i'll set up the camera & they can just snap away. The second way is far more organised, If I have a few features I need to shoot for the week ahead or if i'm a little more limited on time, then I'll dedicate an hour or so to shooting a few features in one or two locations close to home which I know have all the back drops & props I need, normally I'll shoot these on my tripod (still a very much relied on method for me) or If i'm lucky or i'm back home for the weekend my sister or Jase will help out (this makes all the difference).
Read more: How to shoot great pictures for your blog
I plan my schedule on a Sunday
As I mentioned, I tend to brainstorm and update my blog schedule constantly, but I always dedicate a little time on a Sunday to creating my schedule and tying down my content ideas for the week ahead. Planning out my editorials and ensuring I have shot all the necessary imagery for my upcoming features. I'm not religious about my blog schedule, as I prefer to write about the things I'm feeling passionate about each day, but being sure to have a rough idea of what I want to post each day helps ensure I never miss a day.
Read more: How to get ahead with your blog this weekend
I've mastered scheduling
It's not just planning ahead of time, some days or weeks when I know my time is going to be limited or if I know I need time to take a proper break I rely on scheduling to get my blog posts live. I use my simple word press scheduler, and just ensure i've written up my features ahead of time so that I can schedule them to go live whilst i'm busy. These days I very rarely need to schedule my features as I'm able to write in the evenings or even on my commute, but it's great for days when I have back to back meetings, or times when I know i'm away travelling.
It's not just my blog features too, scheduling for social is also super helpful. Again it's not something I do regularly, and actually its something I've only used for twitter to share my blog features so far, but it's a great tool to have at hand when you're trying to keep up with the pace of social but don't have all day to spend staying on top of it.
Read more: How to master blog scheduling
I have a dedicated space
Because I can't dedicate all my time to blogging, when I do sit down to write, to schedule, to edit my pictures & to create my features I need to be able to concentrate without distraction. And whilst sitting in bed in my PJ's is a nice thought, it doesn't really offer the most productive environment to work in, instead I've created a little office space in my flat which I use for blogging. It helps get me in the zone & allows me to focus.
Read more: 5 tips to help you successfully work from home & how to create a blogging space at home
I work smart
You don't need 10 hours a day to run a successful blog or to blog daily. You just need to work smart in the hours you do have, you need to keep organised, work productively, ditch distraction (I recommend checking your emails before you start working, leave your phone else where & really dedicate your time and mind to blogging) and focus on one task at a time. Working smart doesn't mean working long hours, it means working productively and efficiently in the time you have, it means taking breaks to ensure you're focused & energised and really about mastering work life balance.
"Smart work is the concept that says, if you work more productively you can complete a task in 2 hours that would need 10 hours if you just "did" it." Veeshal Beotra
Read more: How to get more organised, be more productive and master your blog schedule, 5 tips to master your organisation
I'm motivated & passionate
But really what it comes down to is motivation. I want to blog everyday, I want to produce content i'm proud of and I want to share content that people enjoy, find helpful, find inspiring or even motivational. Really it comes down to determination, passion & motivation to keep going, to keep working hard, and to keep blogging daily.
Read more: How to turn your passions into your career, Why it's time to embrace the 'Can Do' attitude
---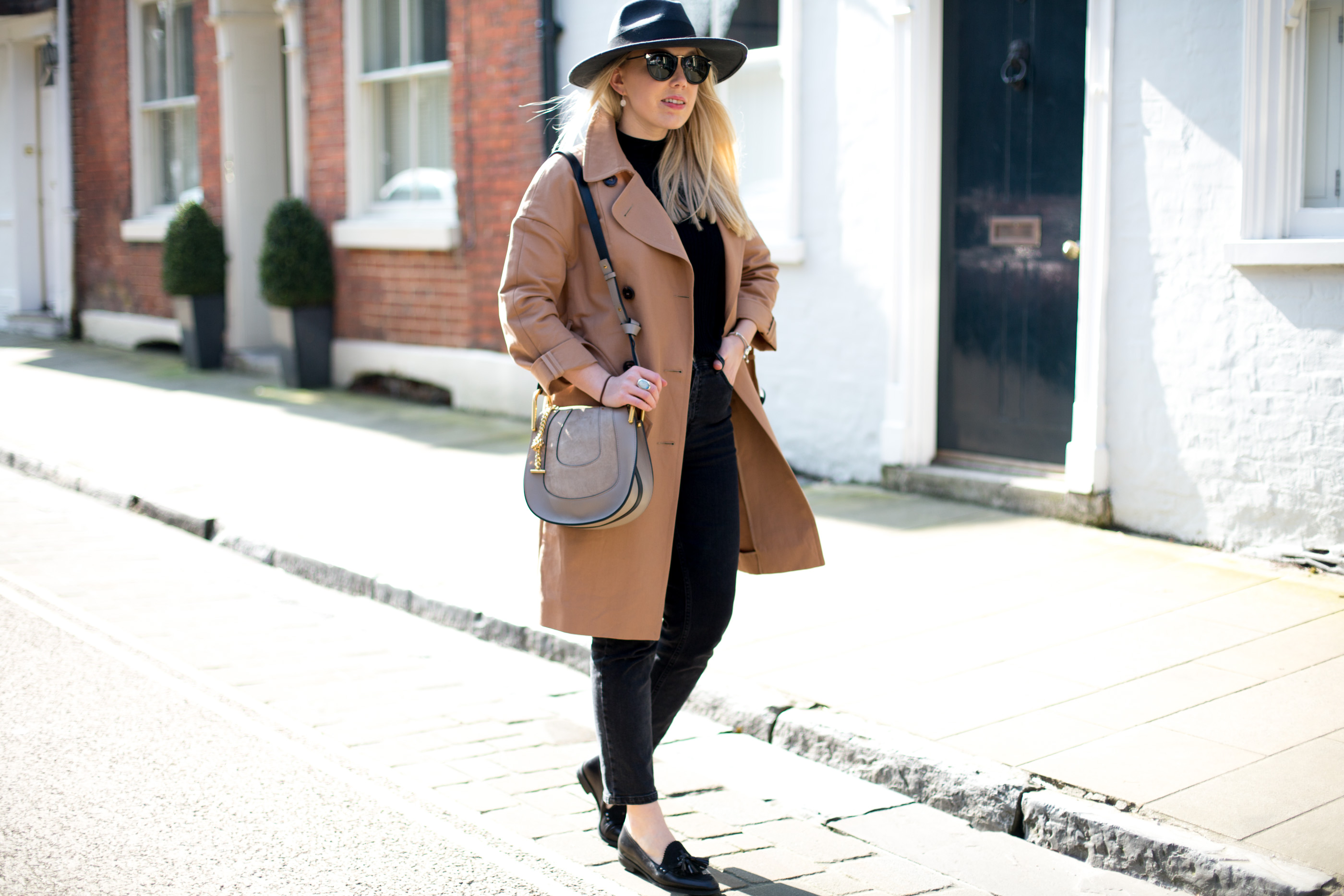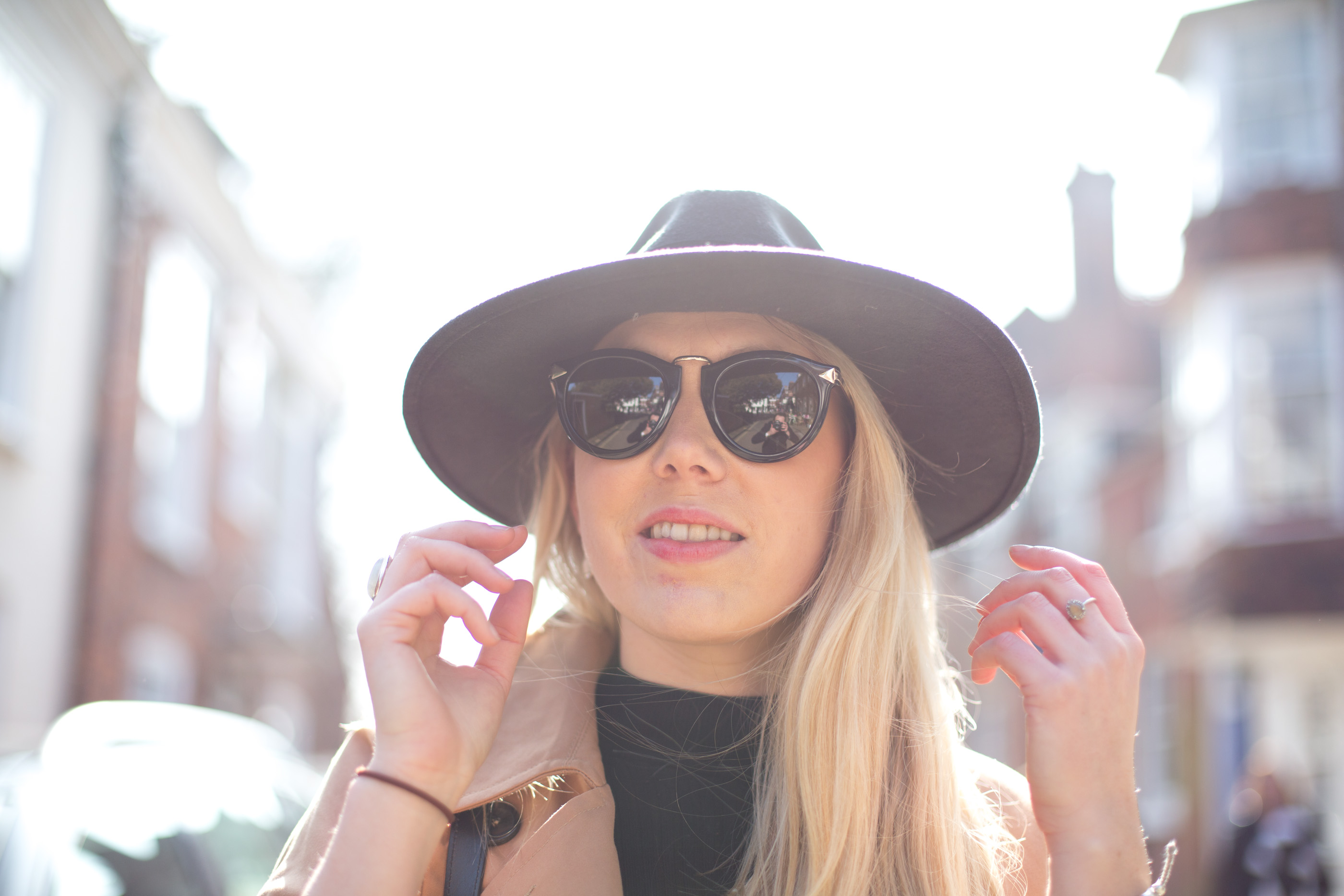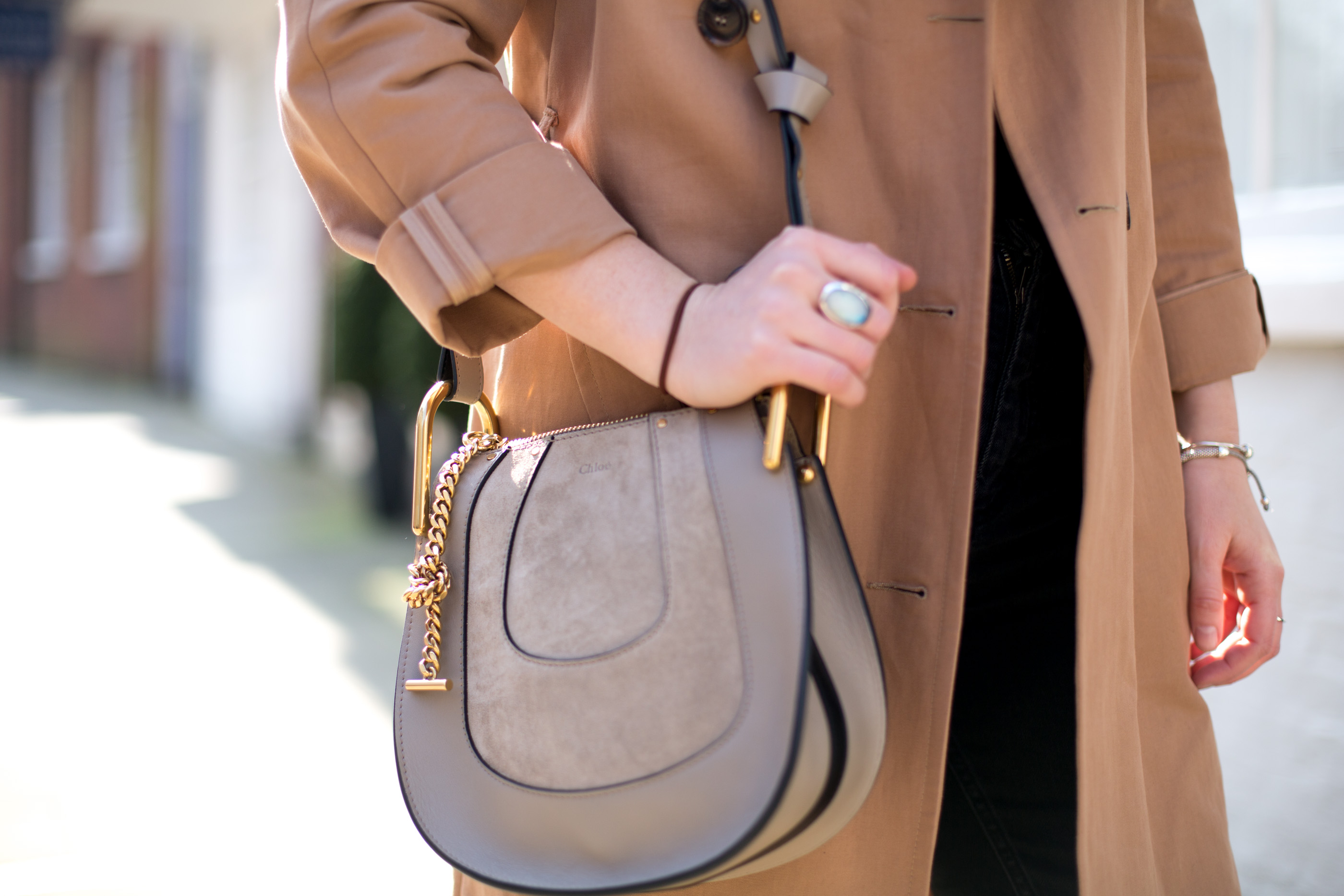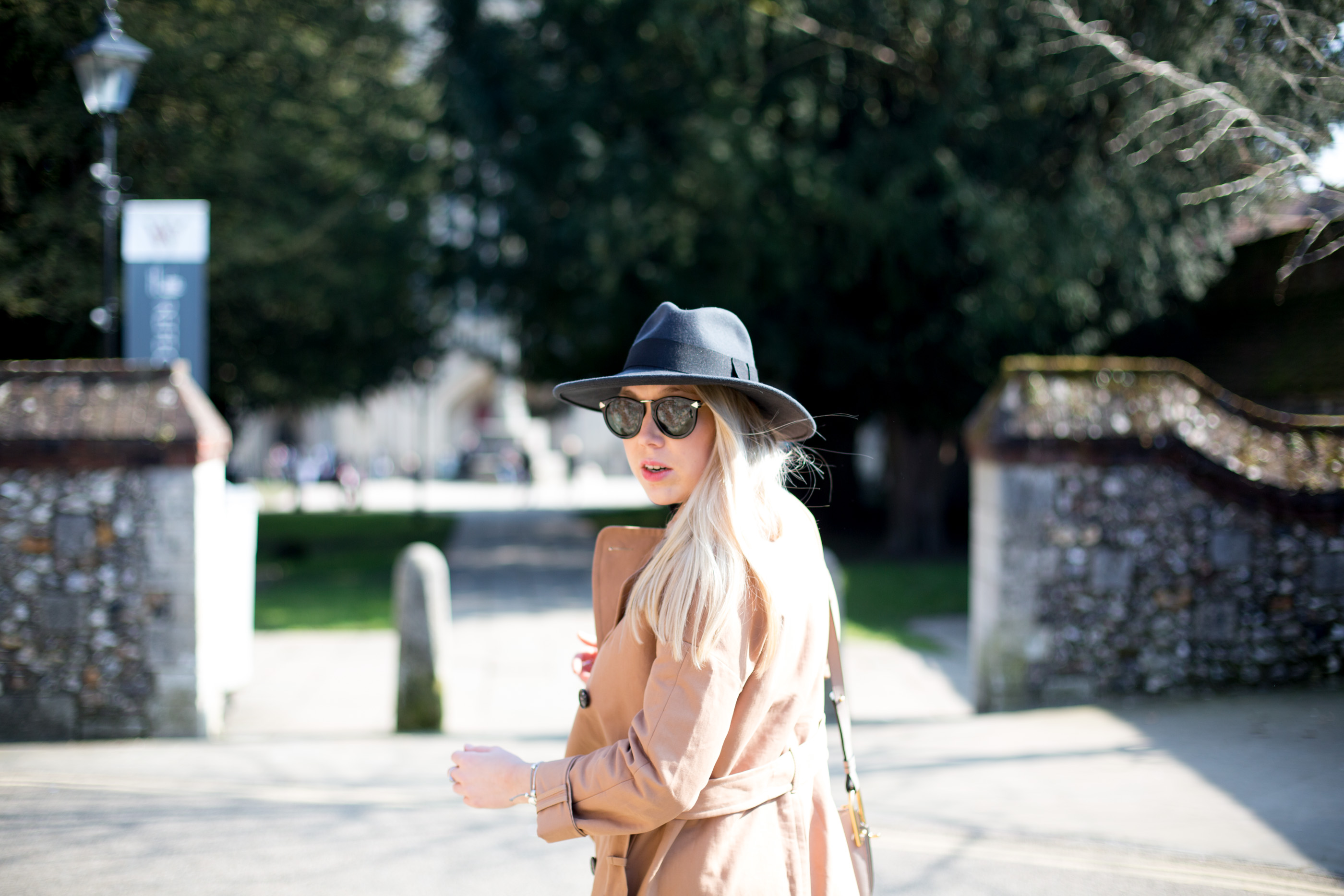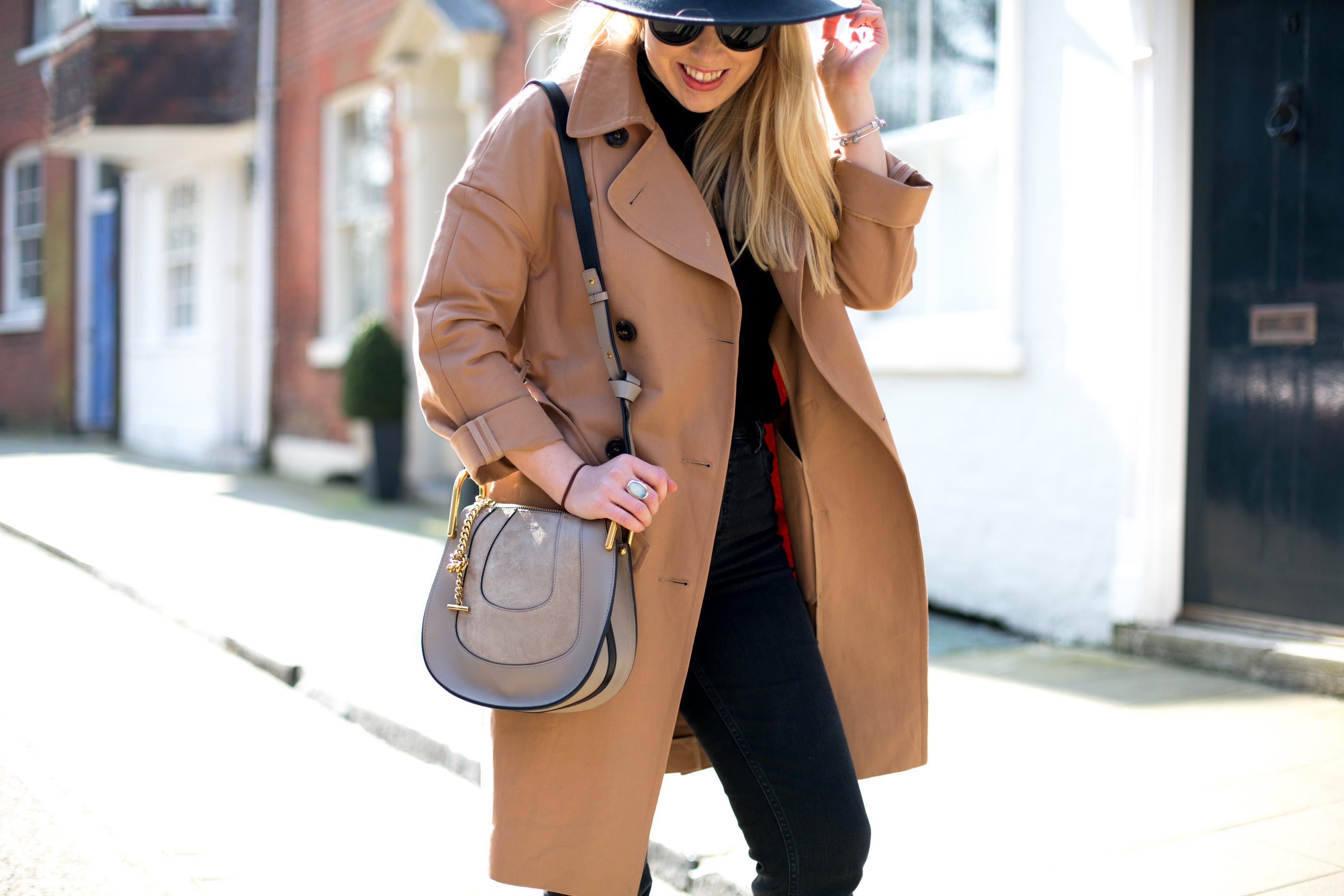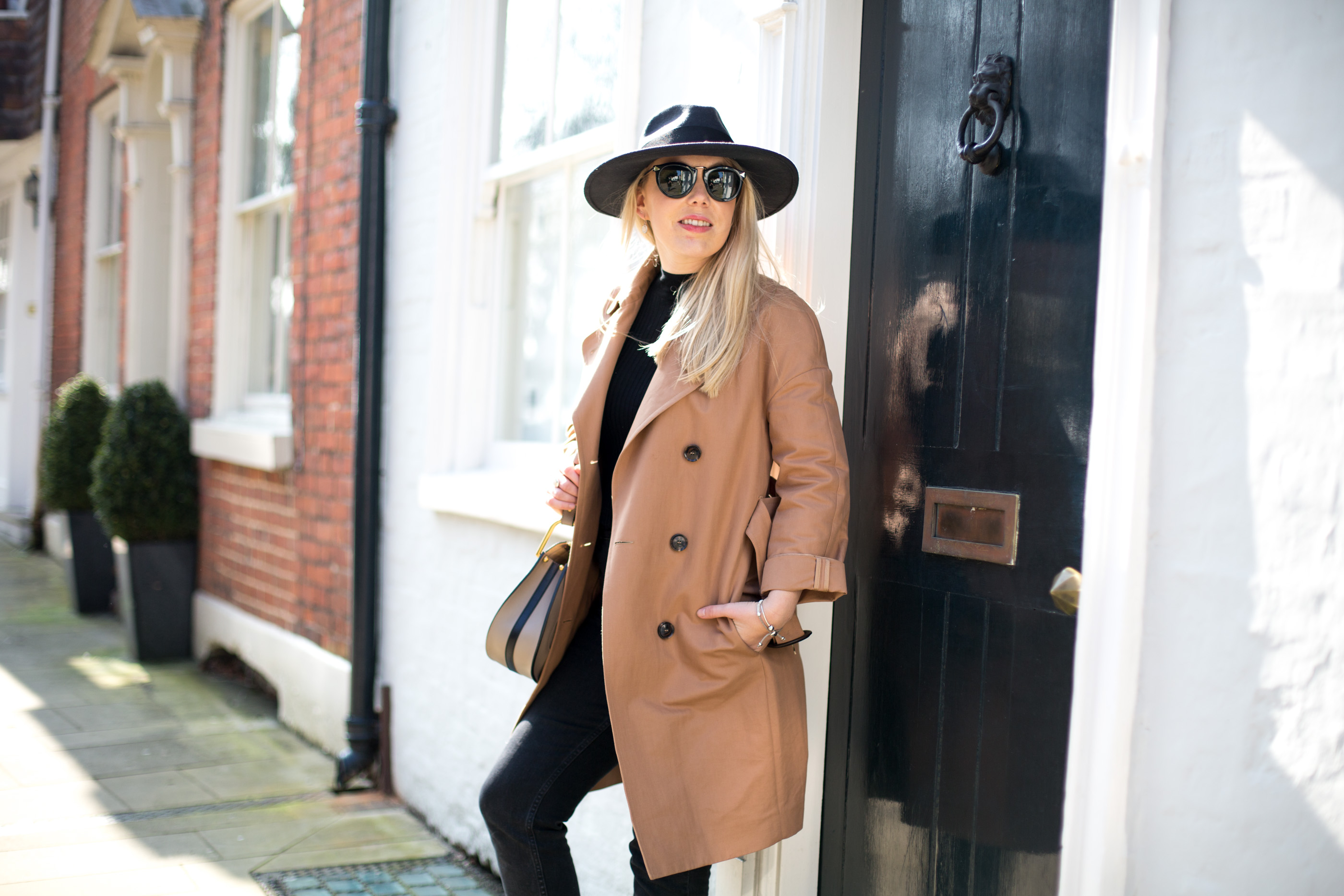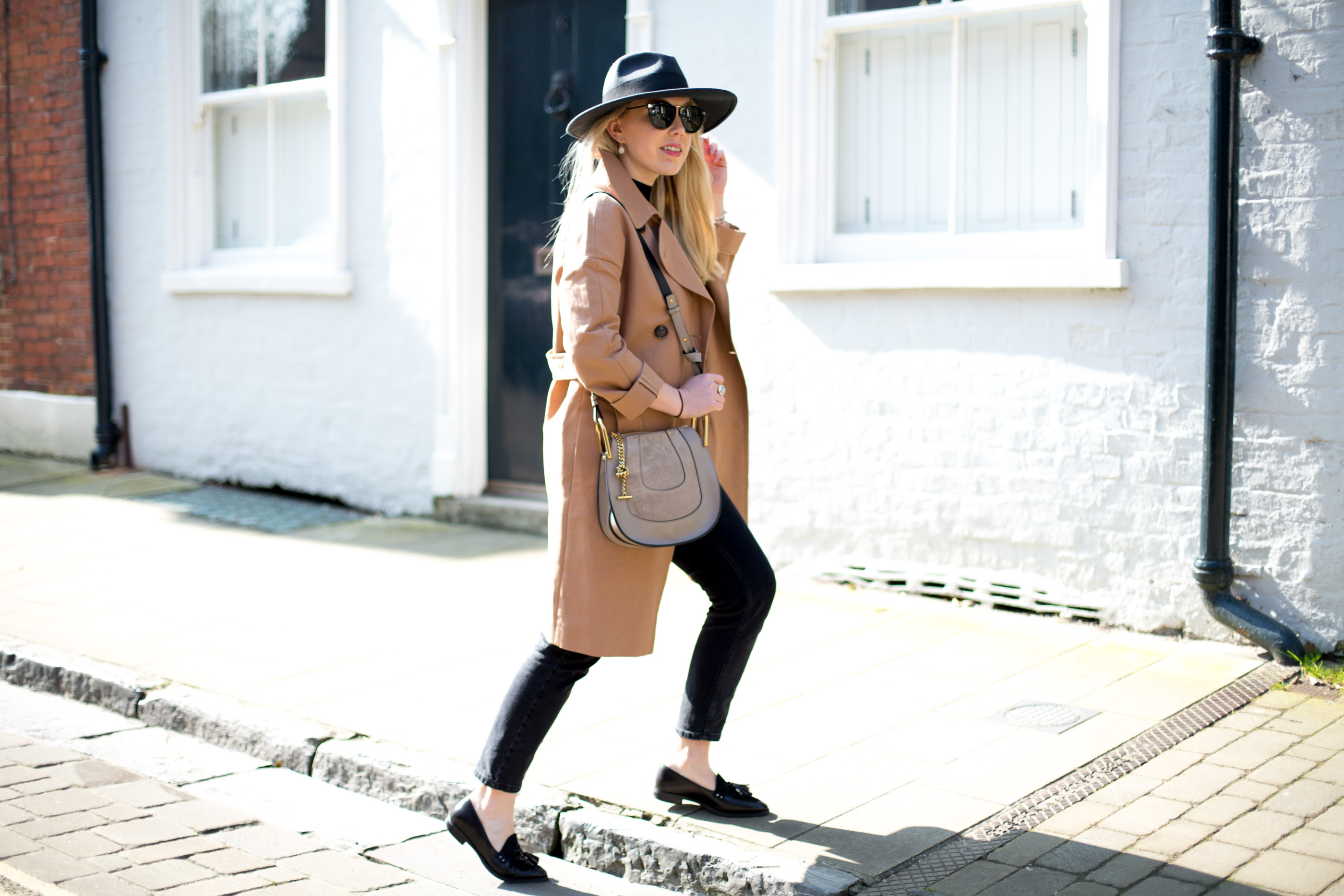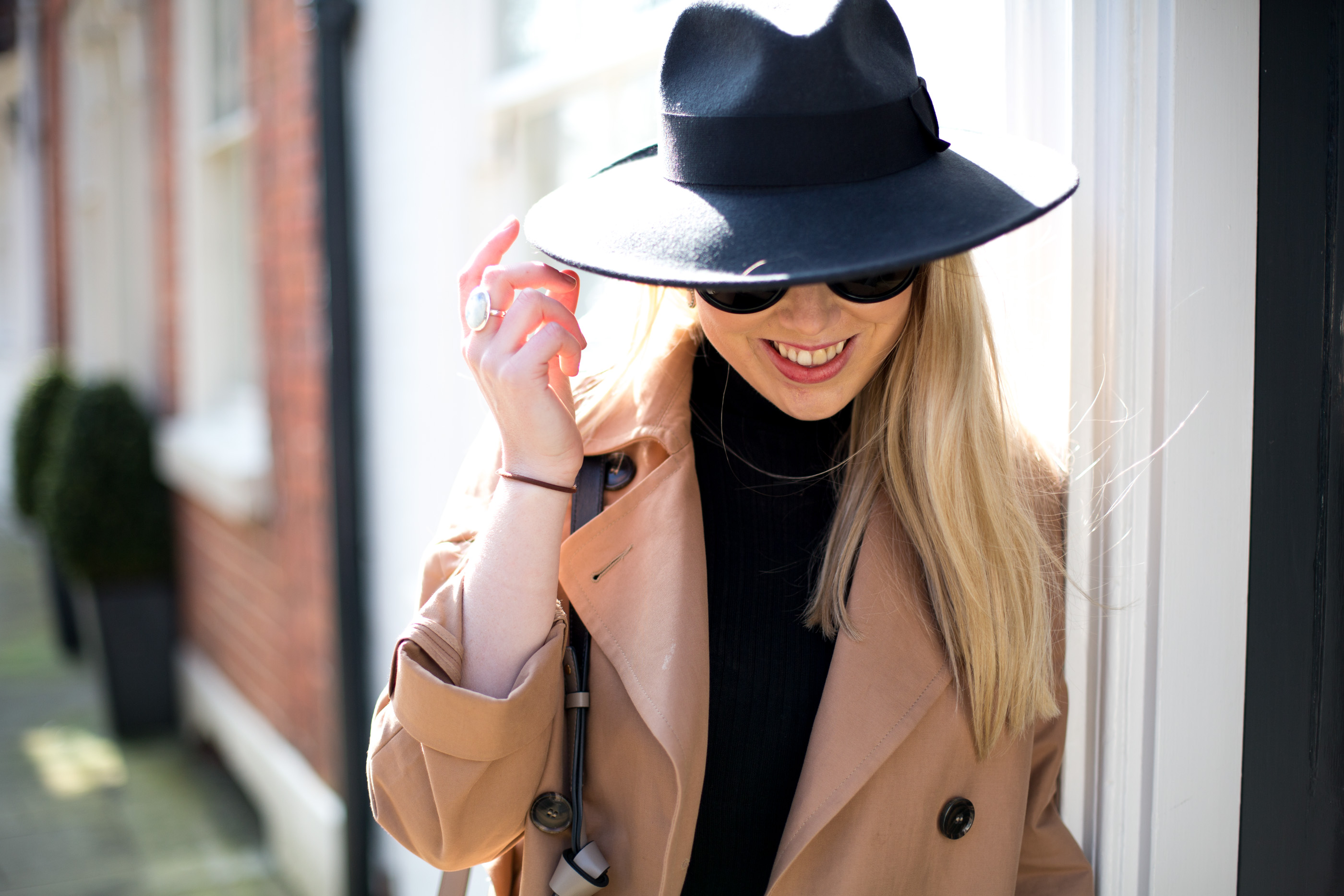 ---
. FRENCH CONNECTION TRENCH . ZARA BLACK TEE . ASOS FARLEIGH JEANS . RUSSELL & BROMLEY LOAFERS (SIMILAR) . CHLOE HAYLEY . KAREN WALKER SUNNIES .

---
And there you have it, the 'secrets' to how I have managed to blog everyday for 4.5 years and how I juggle working full time and blogging full time. I hope you've found the post helpful?
---
I'd love to hear about your blogging routine & how you manage to run your blog and schedule you're content?