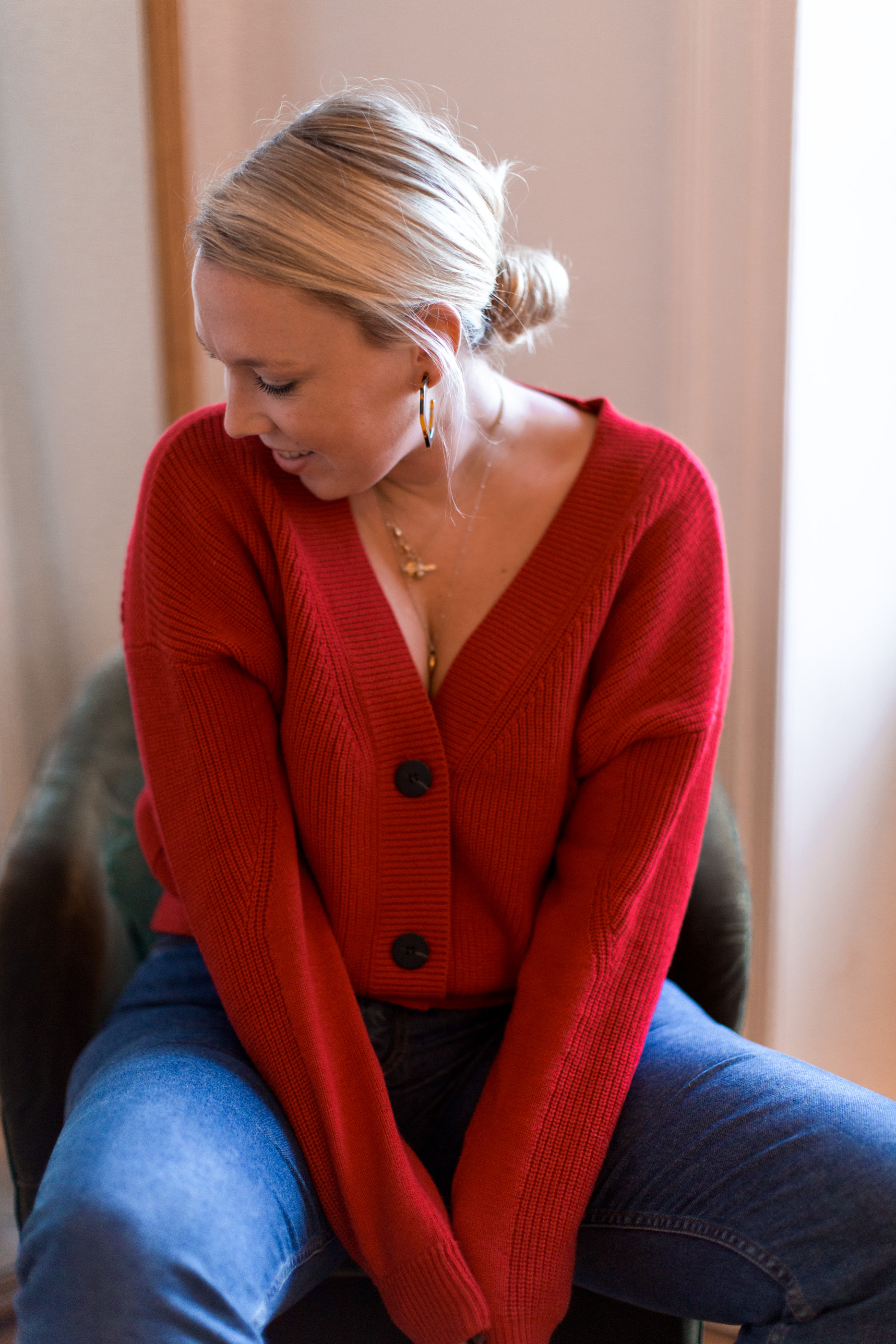 ---
WHEN IN DOUBT WEAR RED
Why You Should Start Wearing Red Today
---
I've talked about the colour red before on the blog, years ago it will have been, and the reason why is as true today as it was back then. Red is the colour of confidence, if you need a confidence boost then red is your partner in crime.
This theory or mantra all stems from my very first job in my career, I was lucky enough to sit near a super smart, chic and very senior consultant who within the industry is somewhat of a figurehead. I always admired how dapper she looked and how well respected she was. Clients loved her, the agency was lucky to have her and she always exhumed total confidence and control to me. One day she wore the most stunning and statement red dress, and I complimented her on it. She looked fierce. She said to me 'when in doubt, where red' … she shared that she had a big meeting and the pop of red would give her an extra confidence boost that she needed.
Firstly I was shocked that someone I admired in the industry would lack any confidence or even think about needing a little 'dutch courage' in the form of fashion for a big meeting, secondly I was relieved and if not encouraged that this feeling wasn't something I alone felt on occasion (and as my career has gone on, i've realised it's far more common among woman than i'd like) and finally I felt inspired to pop some red on myself. Just the same as when I watched Amy Cuddy's TED talk on confidence, much like embracing red, I was inspired to do the super (wo)man pose myself before big meetings or talks.
---



---
SHOP MY LOOK

---
The reality is that so many of us feel a lack of confidence from time to time (i've talked about my own struggled here and the broader issue of the confidence gap here) and imposter syndrome is something I know exists for even the most senior of leaders in all businesses.  Of course fashion won't solve all your confidence issues, but what it can do, as well as knowing a few 'behaviour' tricks like the superwoman pose, is help give you that little pep talk or confidence boost you need to feel ready to take on the day or that big meeting. What better excuse to channel a little red into your Autumn wardrobe?