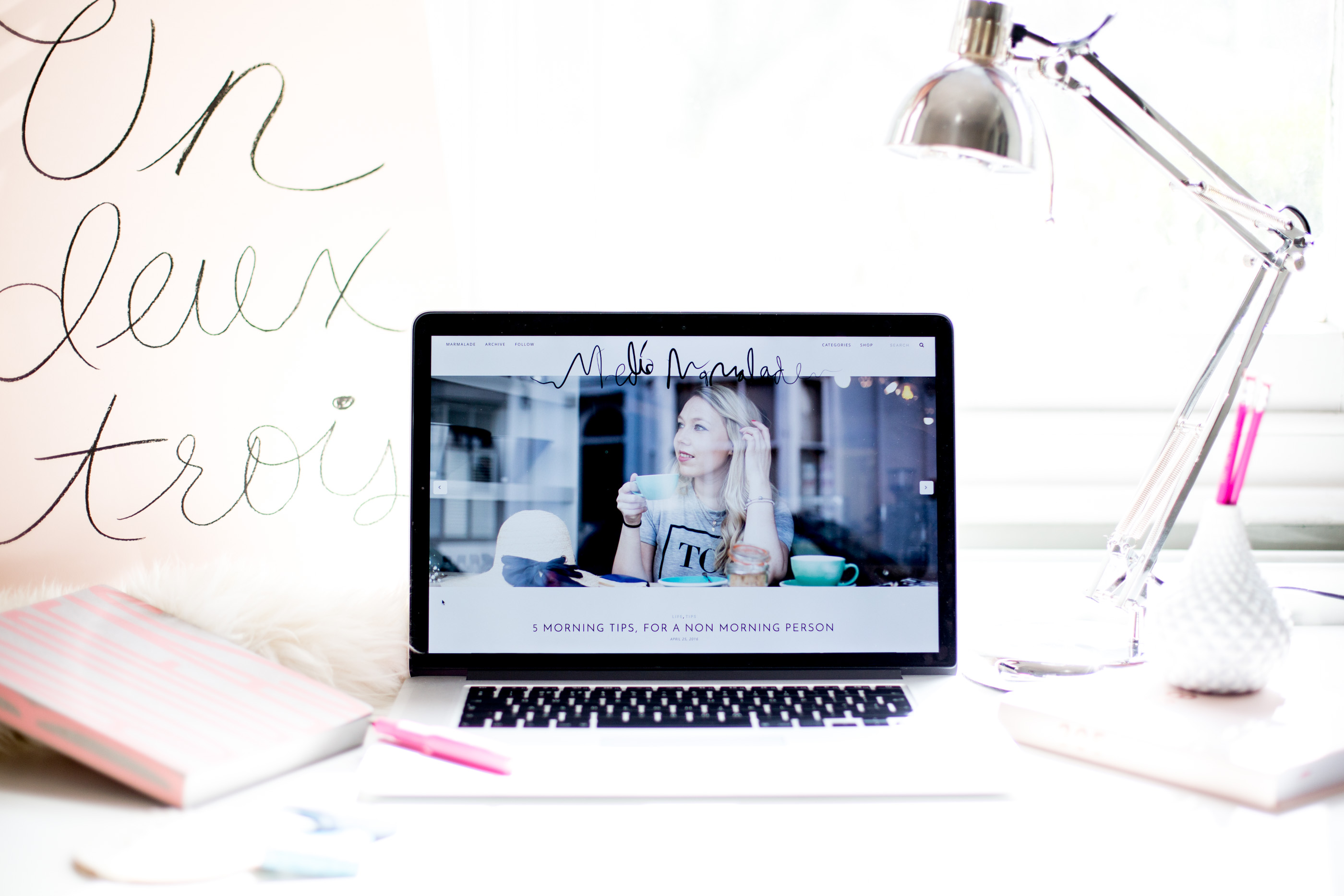 ---
Why Your Blog Is More Imortant Than You Realise
---
These days blogs can feel like a second channel to the likes of Instagram, snapchat or even Pinterest. Content has changed, and what consumers want & how they consume content has changed too, whilst 5 years ago long form content and videos were readily consumed and devoured by readers who'd spend minutes (or hours) reading and enjoying them, these days often it's a matter of seconds before that scroll moves you on or a swipe takes you to the next piece of content you've followed. This readily available, non-time consuming, beautiful content is what has made these new social channels so popular (and bred a whole new host of influencers and content producers from it too), it's popularity has most definitely resulted in time, effort, and passion being redirected into short form content, and away from the likes of blogs, which is what most of us started with in the first place.
Don't get me wrong, that's no bad thing, evolution is absolutely necessary not least to ensure you're providing what consumers want and appearing on the platforms they're actively using. I can see for myself the power of getting on board a new platform or tech trend before it breaks, and the consequences if you don't. I'm super behind in the Instagram game (let alone even starting on snapchat yet) because i've stayed so focus on my blog … this in itself probably wasn't such a savvy idea because the power and opportunity to be gained from growing on a new platform is exceptional. But despite all the benefits of redirecting focus and prioritising other channels outside your blog, there are some risks too. And with recent changes to many of our favourite social platforms, the importance of having your own platform has become even more prevalent.
Today I wanted to talk to you about the reasons that prioritising your blog as a key part of your content strategy is still important, and has potential for the future too.
---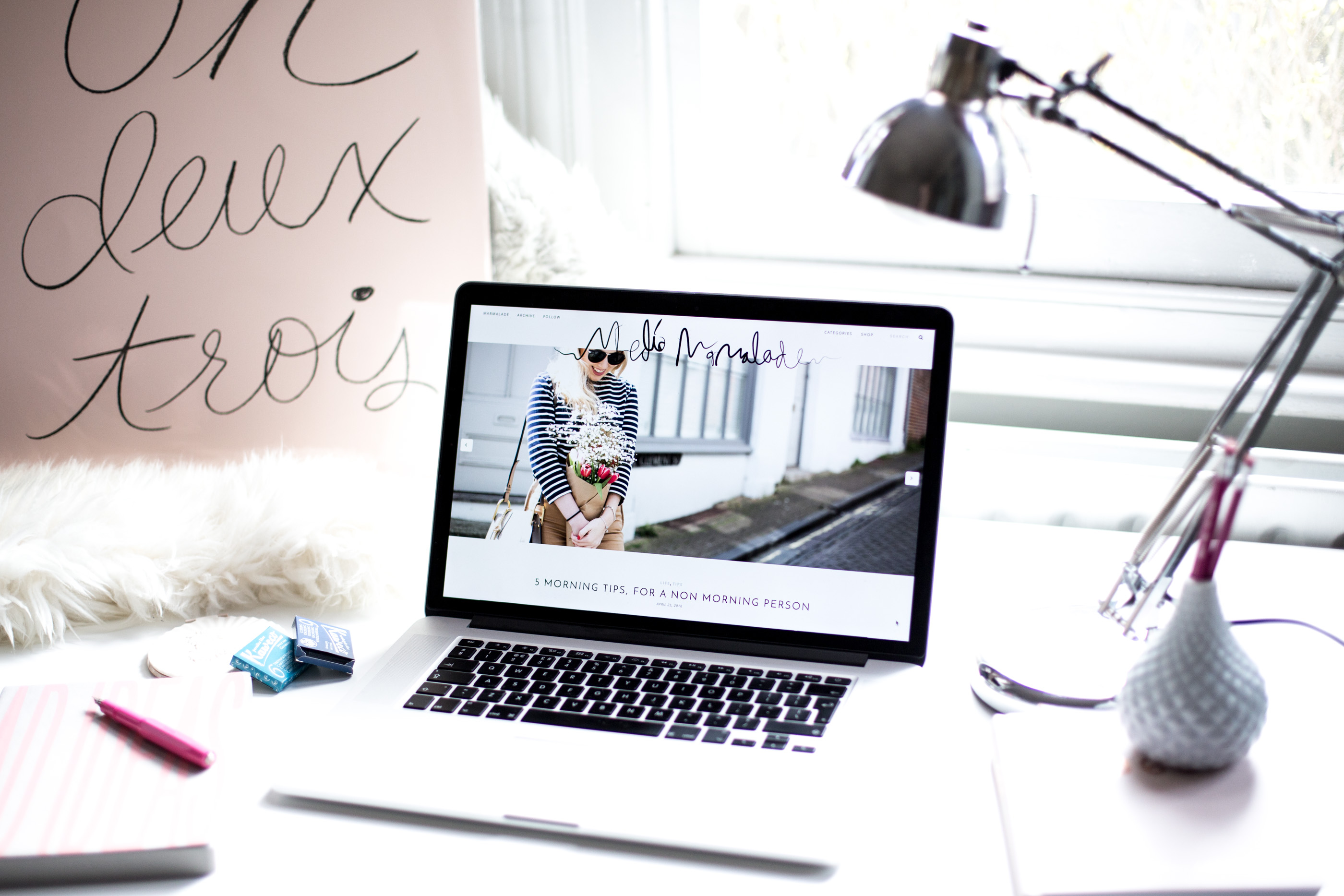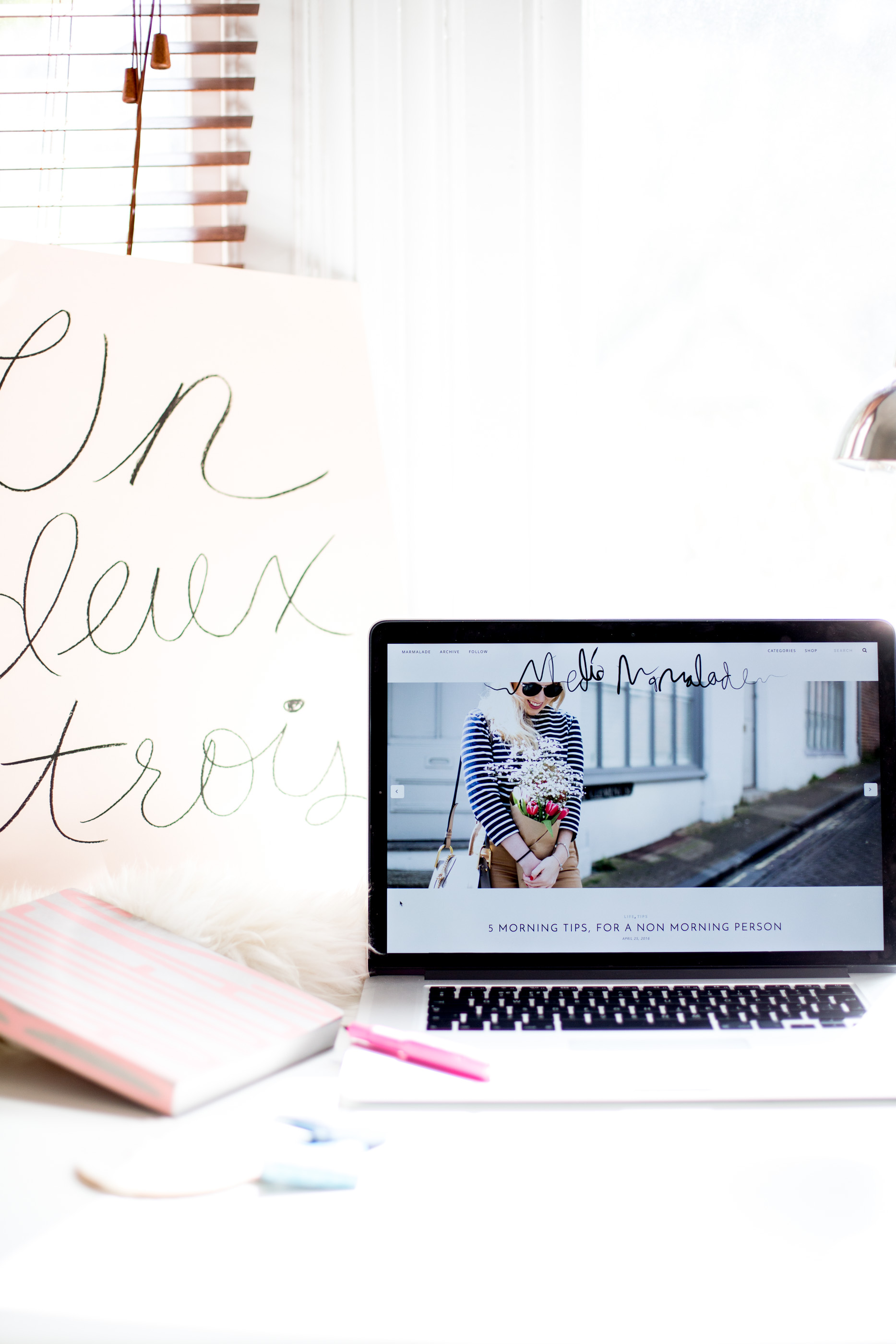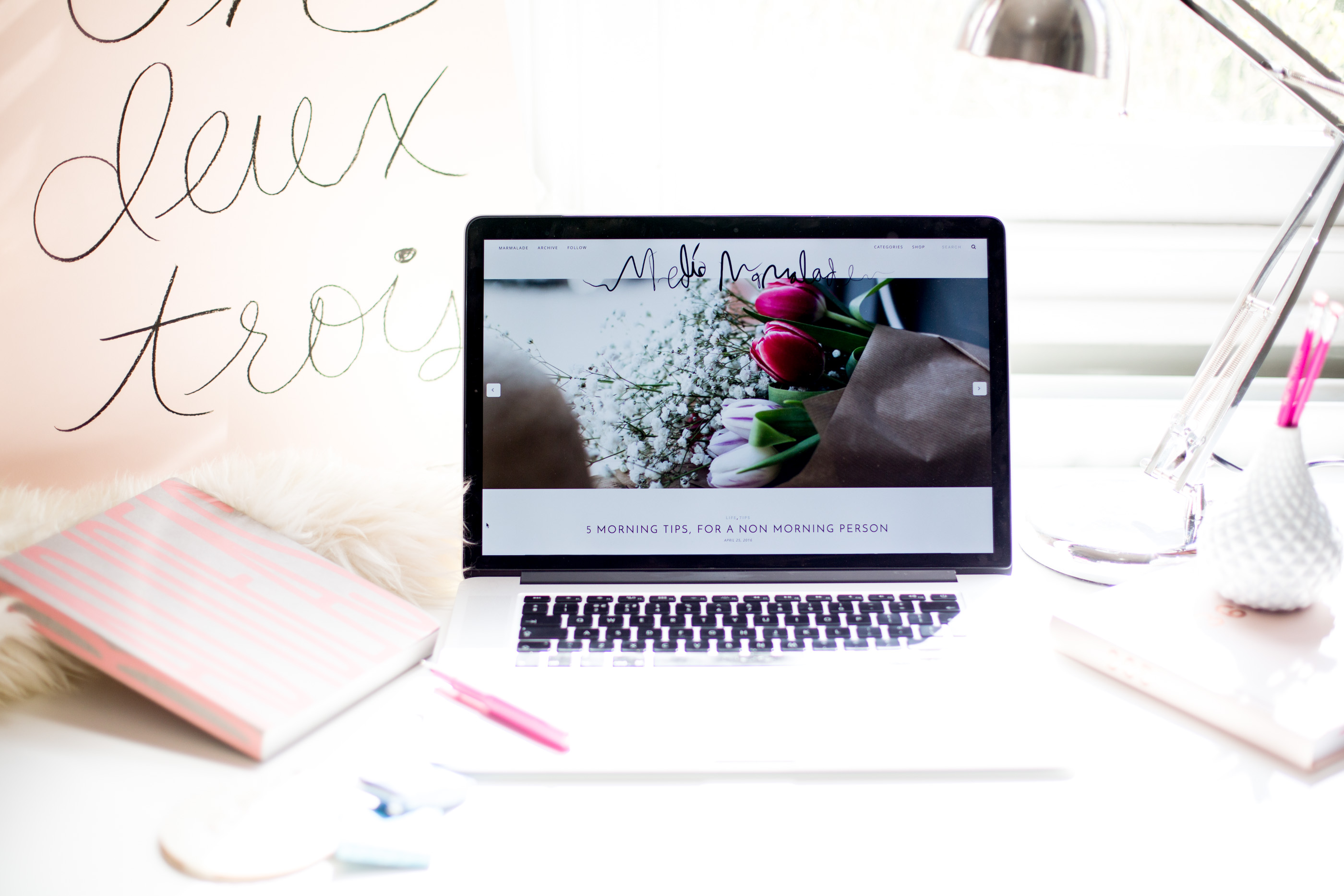 ---
4 REASONS WHY YOUR BLOG HAS NEVER BEEN MORE IMPORTANT
You control the tech & changes are at your liberty
If you've been active on any social media channel in the last 12 months then you will have most definitely noticed the buzz, worry and concern relating to a few tech evolutions which the popular social networks have been making to their platforms, most noticeably instagram. As you will know Facebook bought instagram back in 2012, and for the first few years left it relatively unchanged, then things started evolving as they became more commercial, firstly with the terms & conditions changing granting third parties the right to your images (with no commercial benefit to you) which sent uproar into the celebsphere, secondly with commercial advertising available to brands (again with no commercial benefit to users who may have strong followings) and most recently with the change in algorithm meaning instagram will now define the images it believes users want to see – potentially having a huge impact on peoples likes, engagements and followers, all measures that allow instagrammers to commercialise their own instagram accounts. This is just one example of a social platform changing the game, and potentially creating a huge impact for people who have dedicated time to creating a following and business of their own from it. Another example is Bloglovin's new change to 'saved posts', which has resulted in any posts that have been saved but not added to a specific collection being removed and now considered as a 'love' instead (despite the user saving posts into a 'saved posts' folder). Again a small change, but one that can actually really impact your content, the reach of that content and the discoverability of that content (bloglovin's explore page was based on saves), and a change that can affect your brand / business without your control or approval.
Sometimes these changes can benefit users, other times they don't, the point with your blog is you design the tech, you control the software, and you manage the design … you are in control and changes that can considerably affect your following, your content, your discoverability, your business, are 100% at your liberty.
You get the benefit of users, engagement & traffic
If you're building a following and gaining traction with your content, of course you want the benefit of that, because ultimately it's those things that help you build a brand and a business of your own. But when you're building a brand or creating a following on a platform that you don't own or control, you risk things happening that are entirely out of your control (as mentioned above), but more than that you're not always benefiting or gaining credit for the content you're putting on those platforms. A great example of this is again bloglovin, a hugely popular platform for bloggers allowing content to be shared and discovered (and one I am a huge user and fan of). Whilst bloglovin certainly brings bloggers a lot (traffic, new users, the opportunity to get discovered) it doesn't however always give YOU the credit for your content views. I wrote a whole feature on the issue here as well as some tips to help resolve it so I won't go into the details now, but there are potentially 1000's and 100,000's of views that you are not getting credited on your google analytics, despite people reading and viewing it. And this isn't only true to bloglovin, pinterest, instagram, snapchat all of course can face similar challenges in their own ways.
The benefit of your blog as a primary platform is that you are tracking and getting the credit for all the views, engagement and interaction with your content … and given our content is our product, and engagement with that content is our commercial opportunity, owning and getting credit for your content is absolutely essential.
It's 'evergreen' for clients
Whilst influencers have managed to successfully commercialise the likes of instagram and snapchat to great affect, for many clients the fast pace nature of these social channels means they're often one part of an ongoing social strategy, and usually supporting a much bigger content or communications strategy, therefore they have less budget and priority allocated to them. For most clients, rich, lasting (evergreen) and quality content is still an incredibly important and desired asset, not only does it provide them with mass reach, an opportunity to engage their target audiences with a rich experience of their brand (the editorial and imagery combined really provide an opportunity to deliver key messages and really bring to life the brand values and offering in a rich and engaging way), it also provides them an SEO and e-commerce benefit which is essential in advertising. So whilst social is certainly one revenue stream for bloggers, and one tool for advertisers, blogs, online publishers & youtube content is still and will still continue to be a critical part of any communications strategy, and given the nature of the content and the fact it truly is evergreen (unlike most social platforms), it can be a more profitable revenue stream for bloggers running their blogs as a business.
It's a hub for all your content
But in this era of blogging and influencers, it isn't about simply focussing on one thing, it's about managing your content strategy across all your channels, from your blog and instagram to your pinterest and Facebook, to instagram and snapchat. There is absolutely no right or wrong way of doing it, its about defining your own brand and the channels that work for you, and importantly the content you want to share across these channels to help build one overall brand story and business. But whilst all your social platforms work in silo, your blog still and will always provide that hub for all your content, the destination for followers and readers to find everything and anything they want to in one place. Whether thats's short snack-able 'everyday' content, long form rich and engaging content, videos, links to your social channels and curations of your favourite social feeds … your blog provides the hub for all of this, and can be evolved and adapted based on your, your ambition, your users and the market itself.
So while instagram may be the success tool of choice right now, don't forget the importance of your blog, not least for the future success of your blogging empire.
---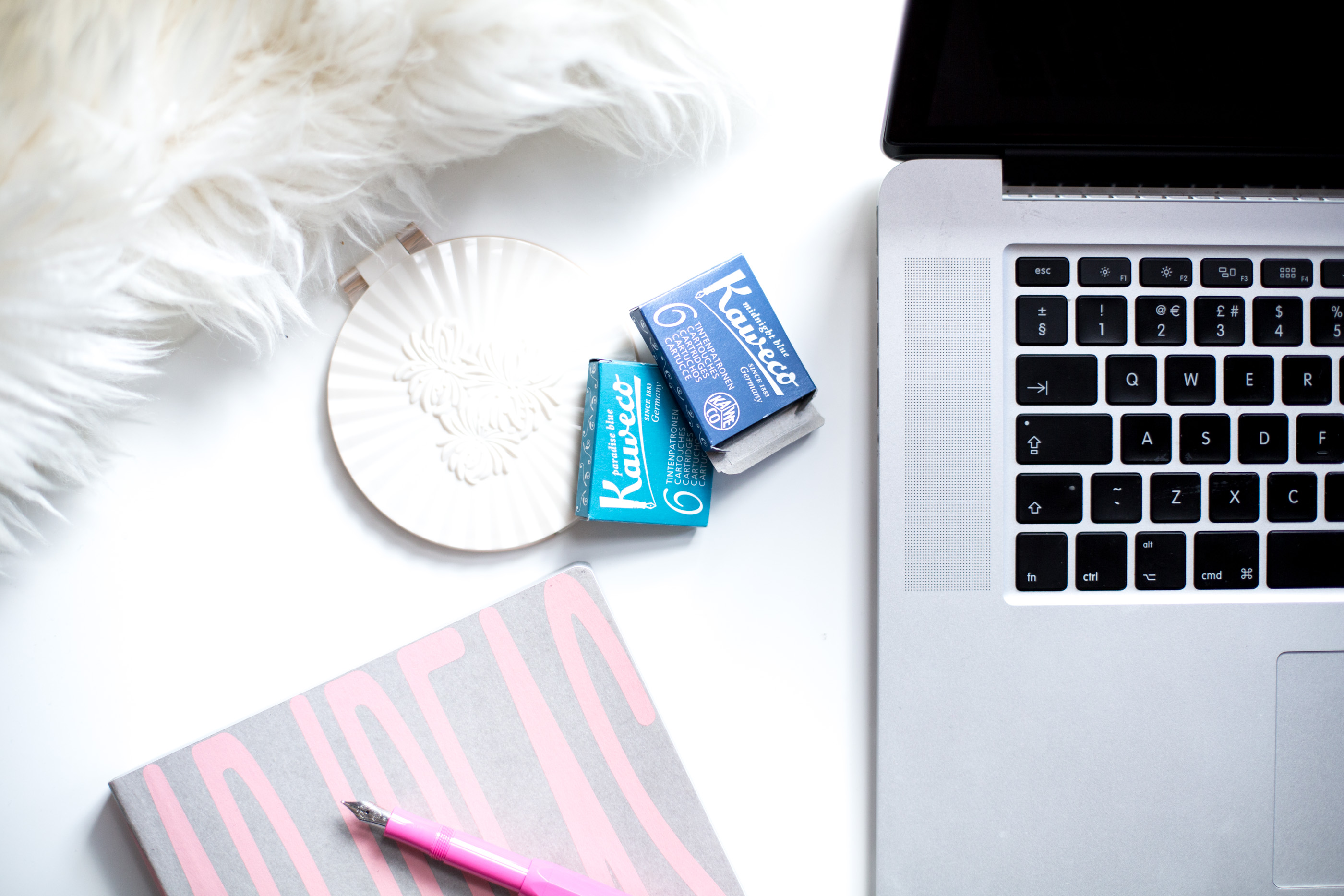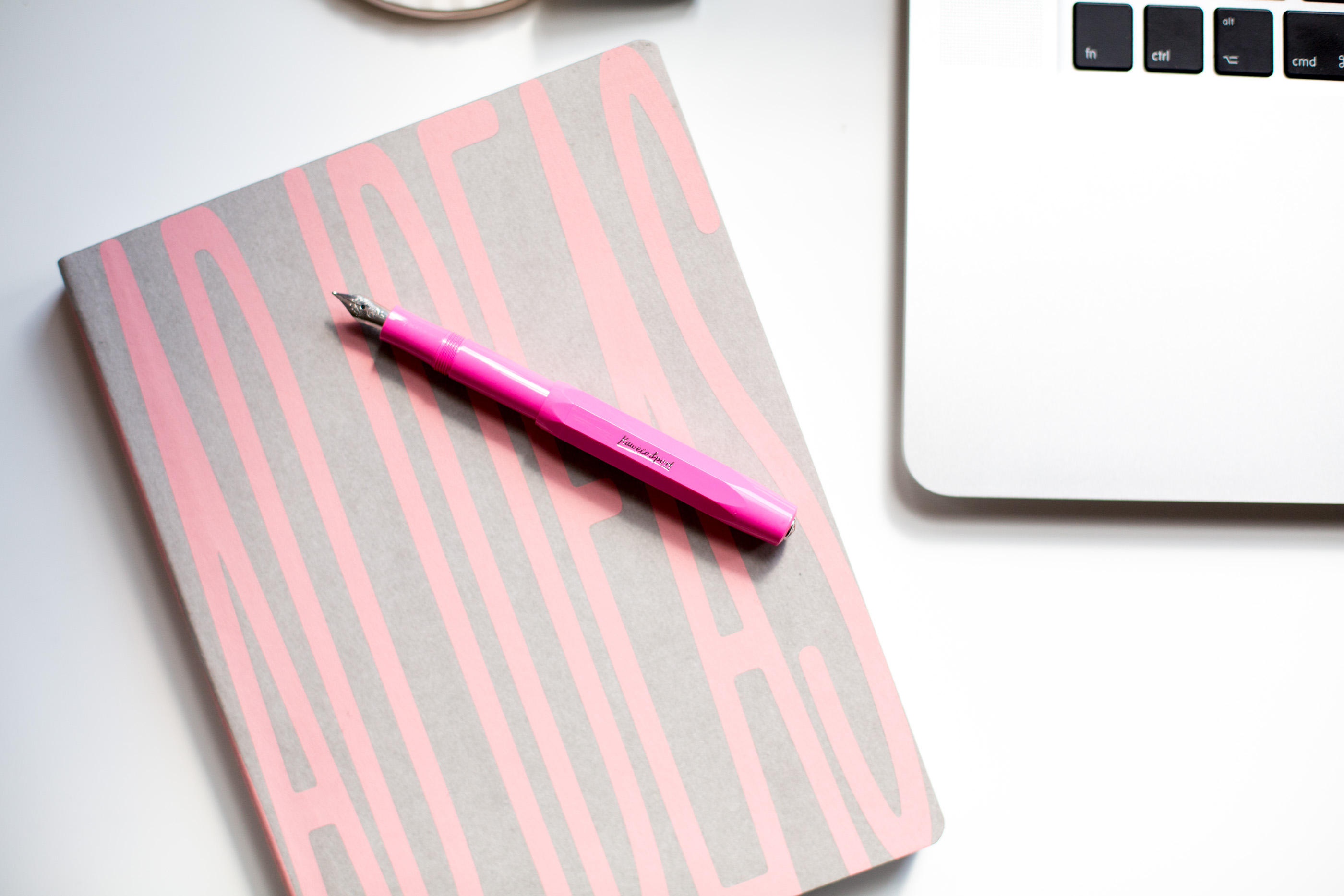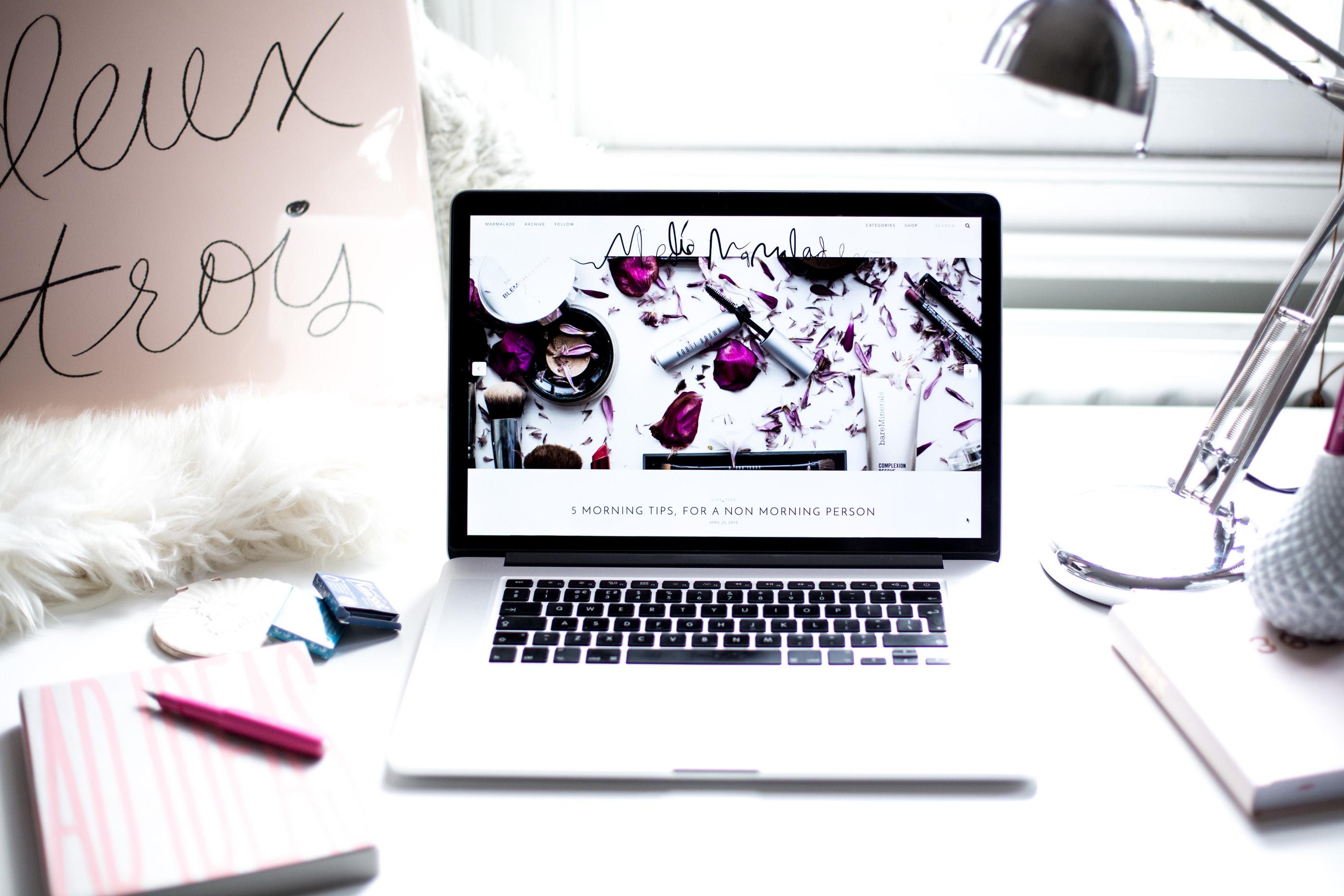 ---
YOU MIGHT ALSO WANT TO READ THESE POSTS:
---
I'd love to hear your thoughts on the topic and of course hear about your own blog strategy and the channels you focus on or use?