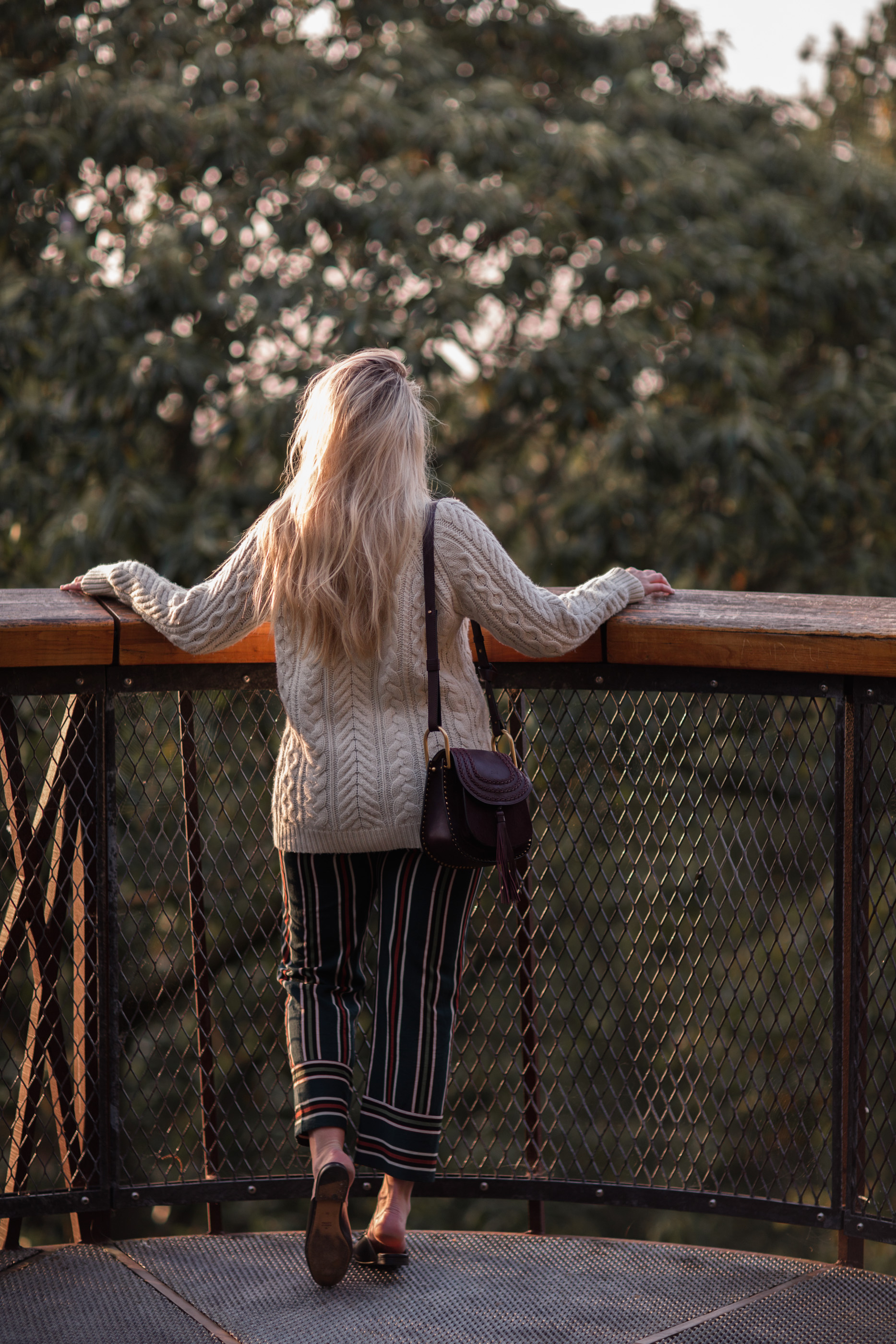 ---
KEW GARDENS
An Autumns Day Out
---
There are a lot of things I love about living in West London, but perhaps one of the bst things about living so SO west, is that i'm lucky enough to call Kew Gardens my back garden. Being a friend of Kew means we often pop in for a cup of coffee on the weekend and a little stroll around in the morning. The gardens change so often, not just with the seasons, but with exhibitions and events too, that its nice to be able to visit so frequently and not just for the big events like the Jazz festival and Christmas at Kew (both of which are brilliant events you should check out).
But last week I had even more reason to visit often because my sister was debuting her textiles collection Chickpea in their Handmade In Britain art fair, she had so much success at the event, I'm so pleased for her. It was also such a beautiful time of year to be there, the evenings were getting darker, the colours on the trees were rich and warm, and the golden hour sun was glowing making it just magical.
So as way of inspiration and to spur on your next visit to Kew Gardens (or inspire you to add it onto your UK itinerary if you're travelling here soon, it's definitely worth a visit) and simply a chance to share some of my photos from my recent visit (and one of my go to weekend looks right now too), I welcome you to todays Autumnal post.
An Autumns Day Out at Kew Gardens
---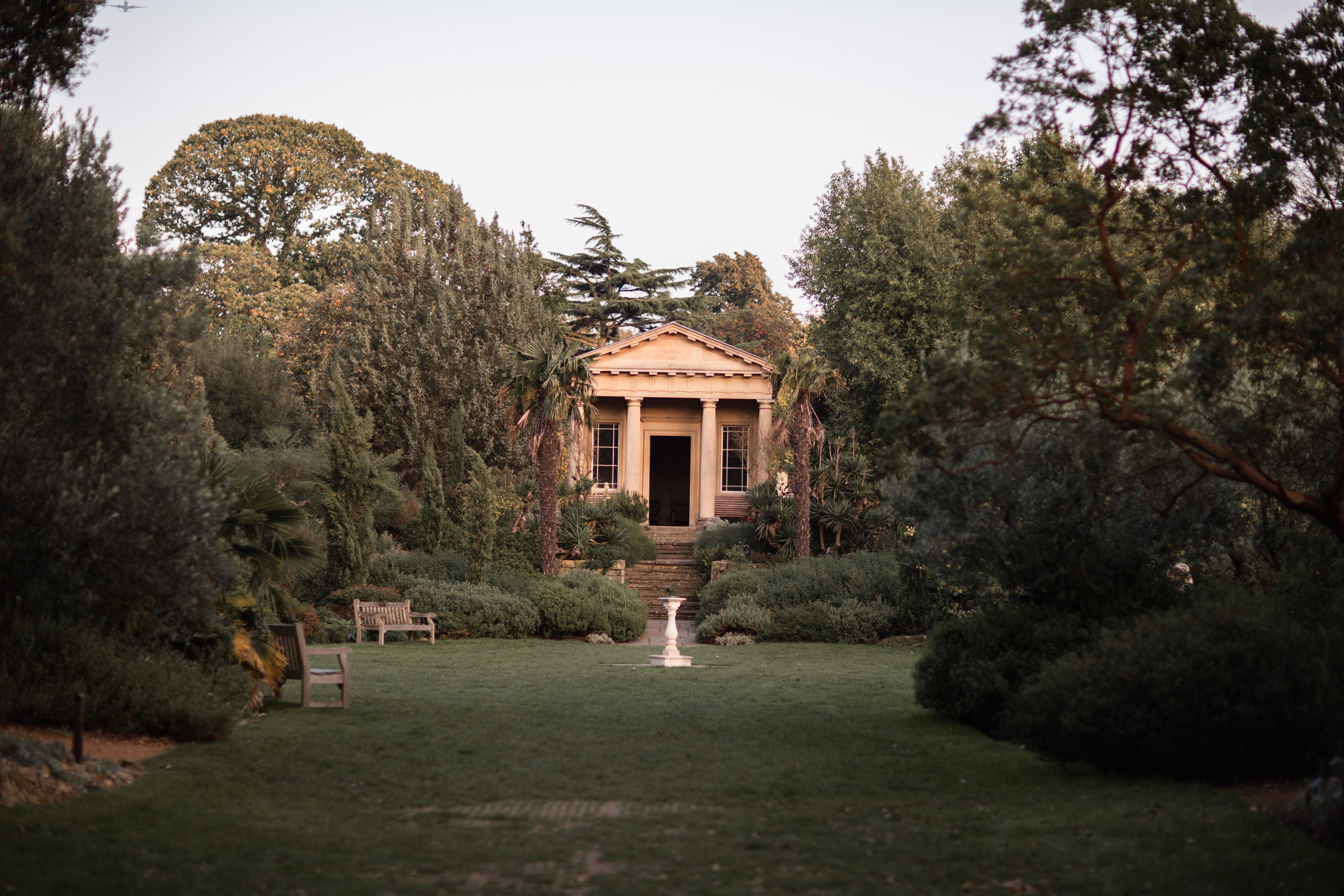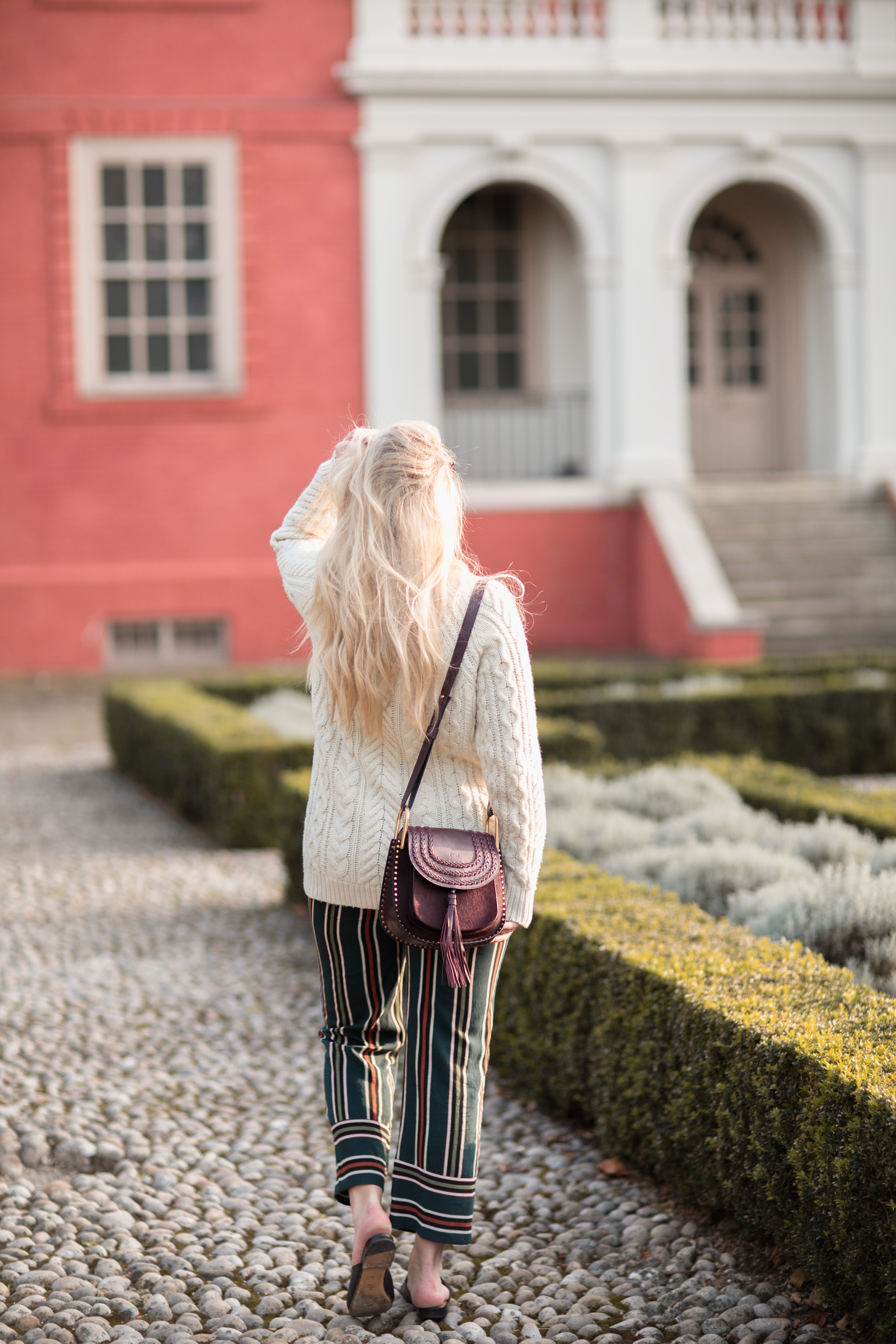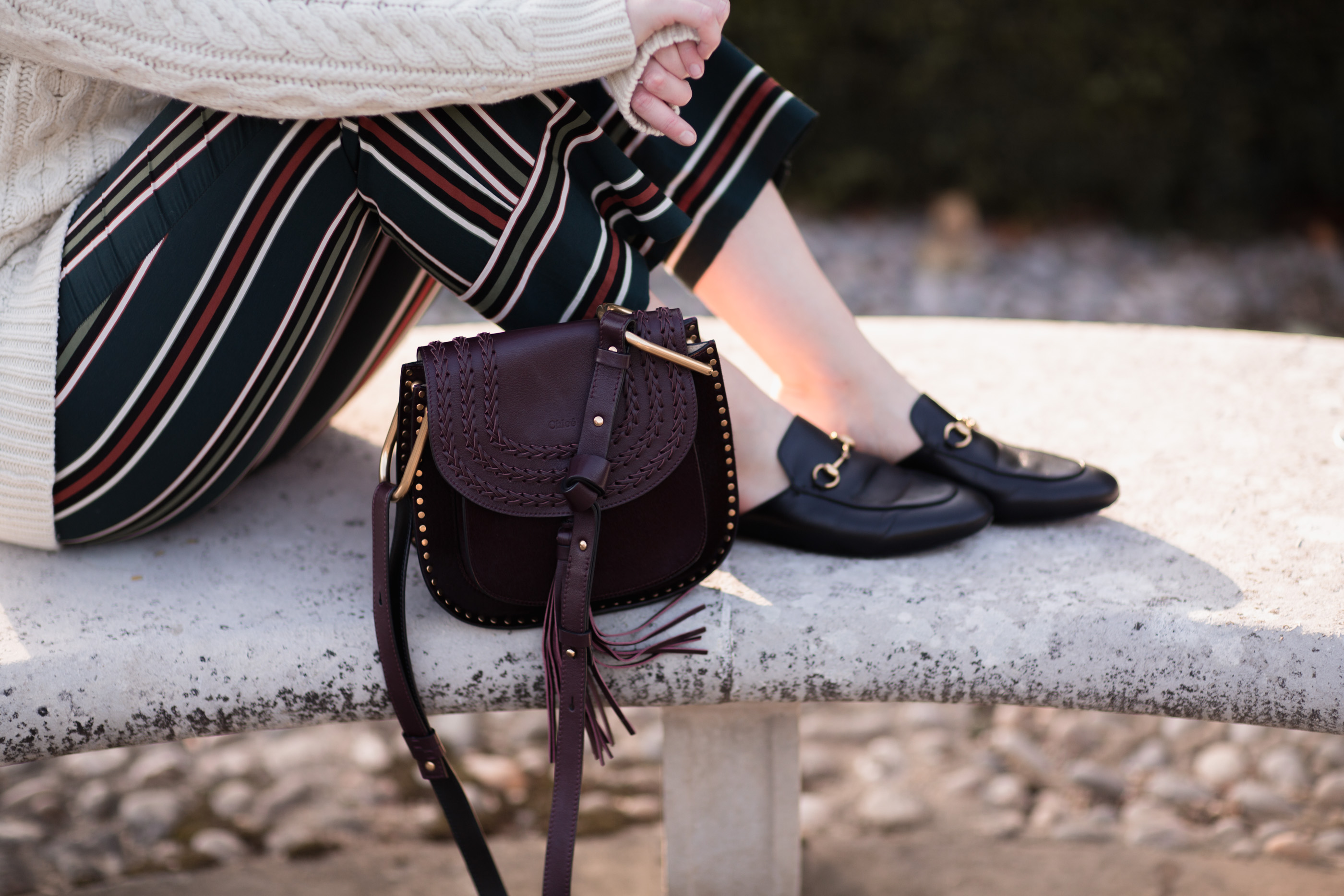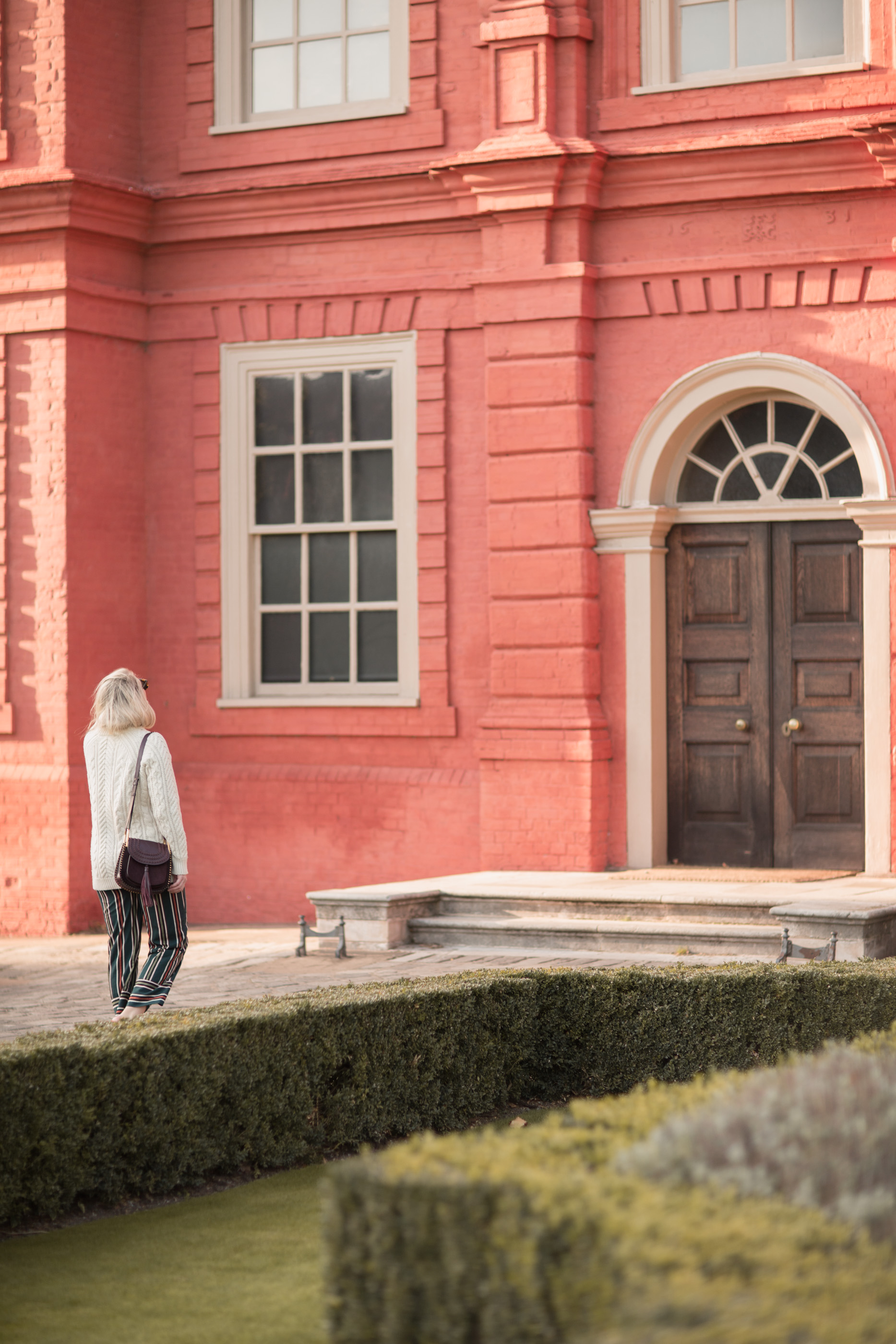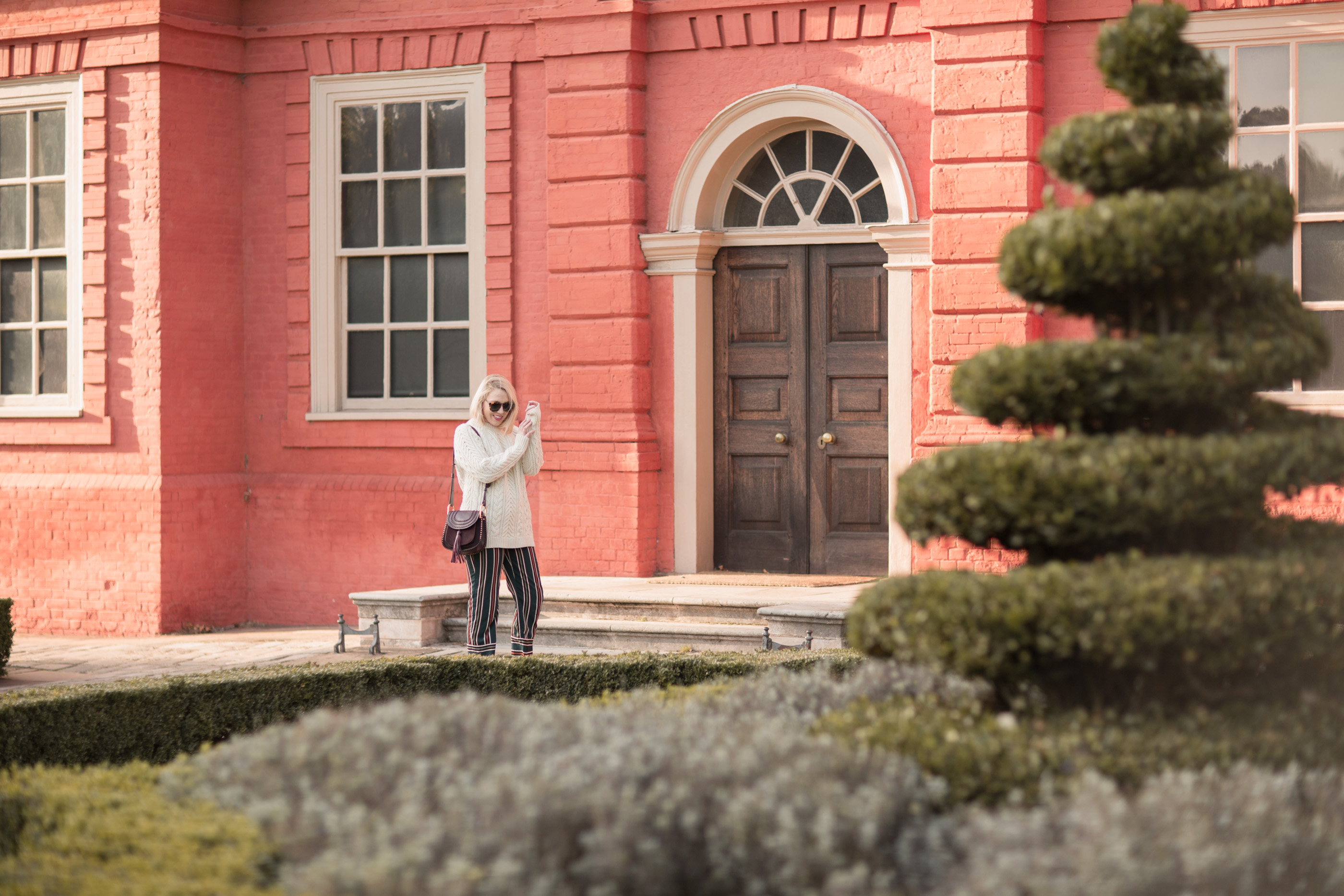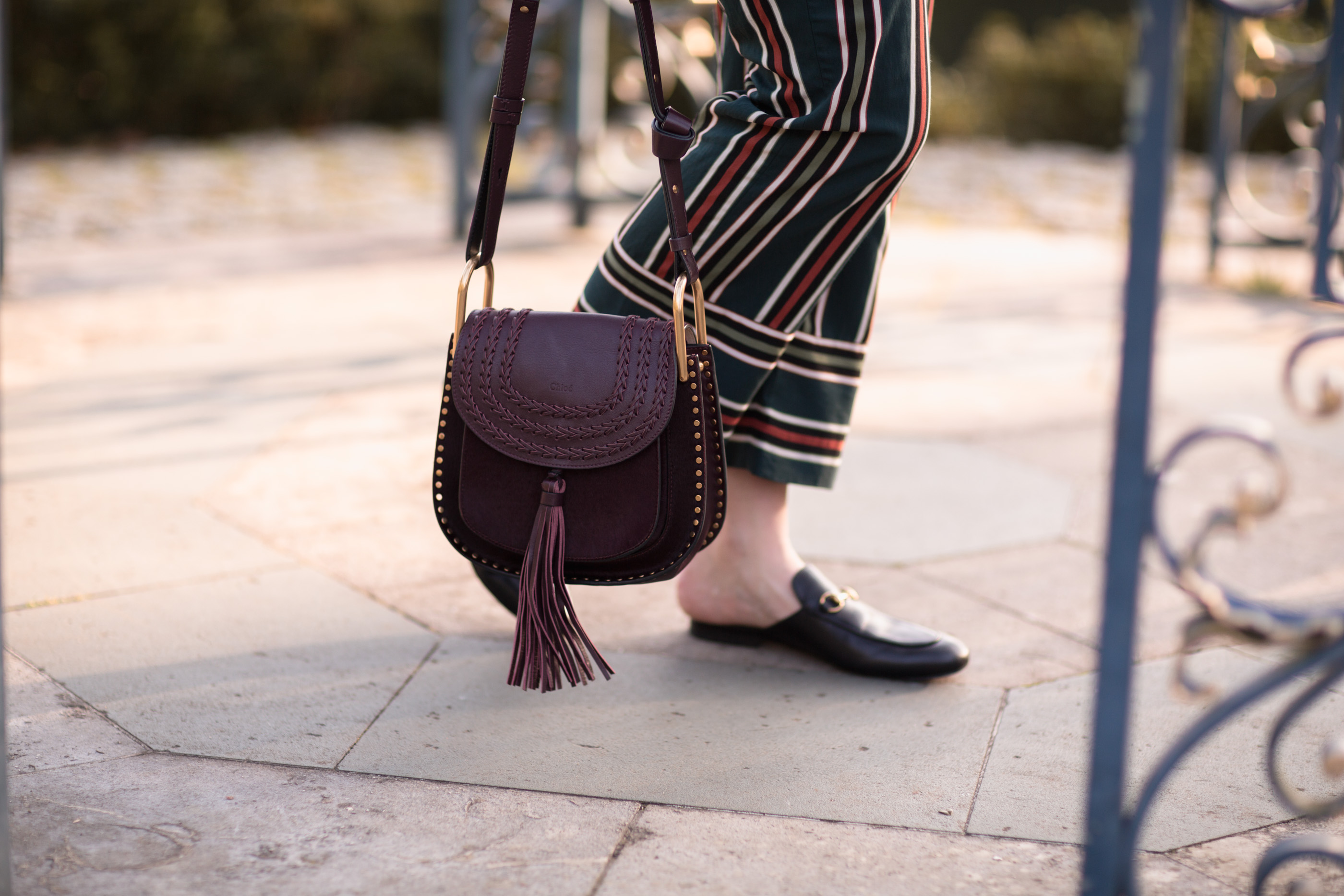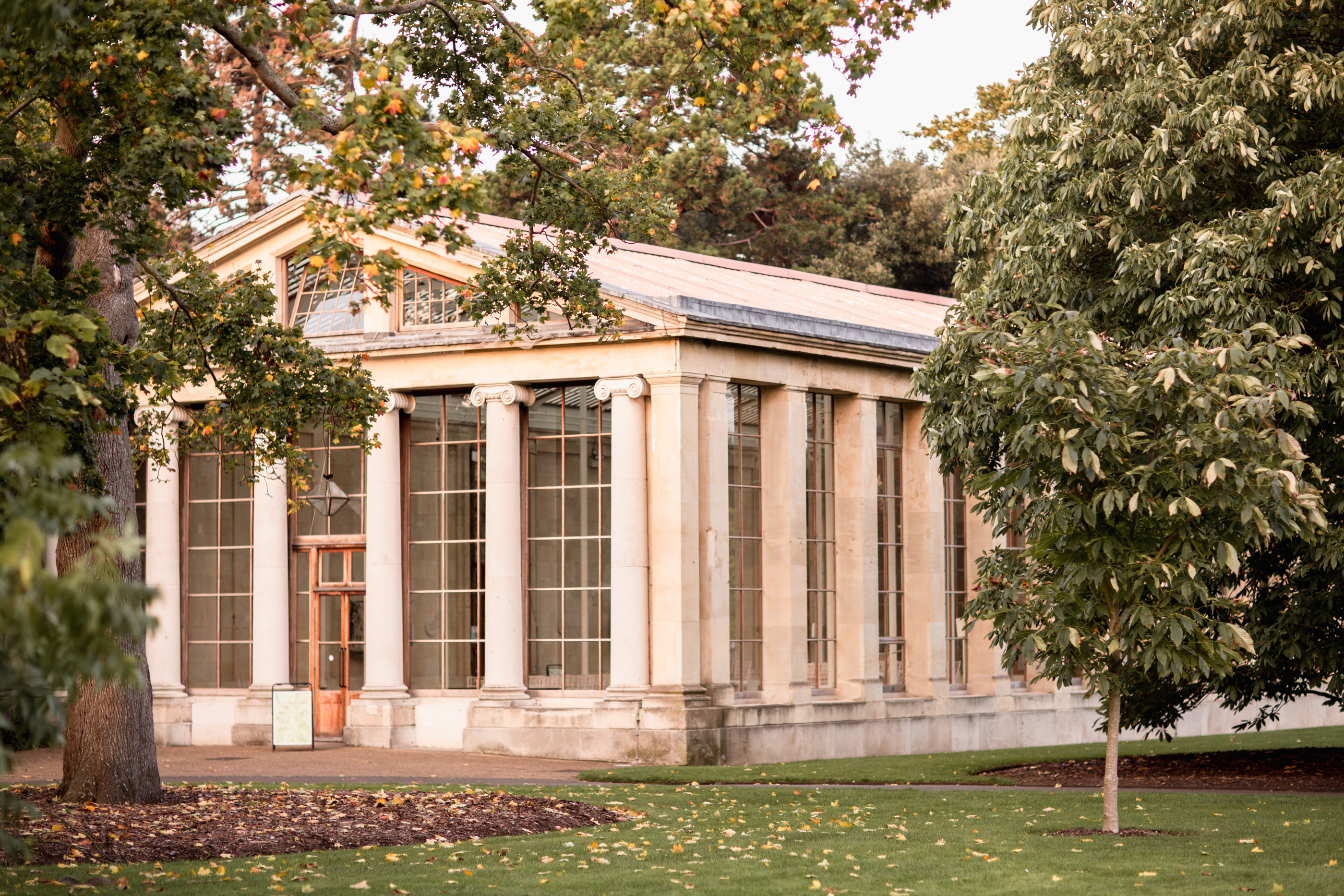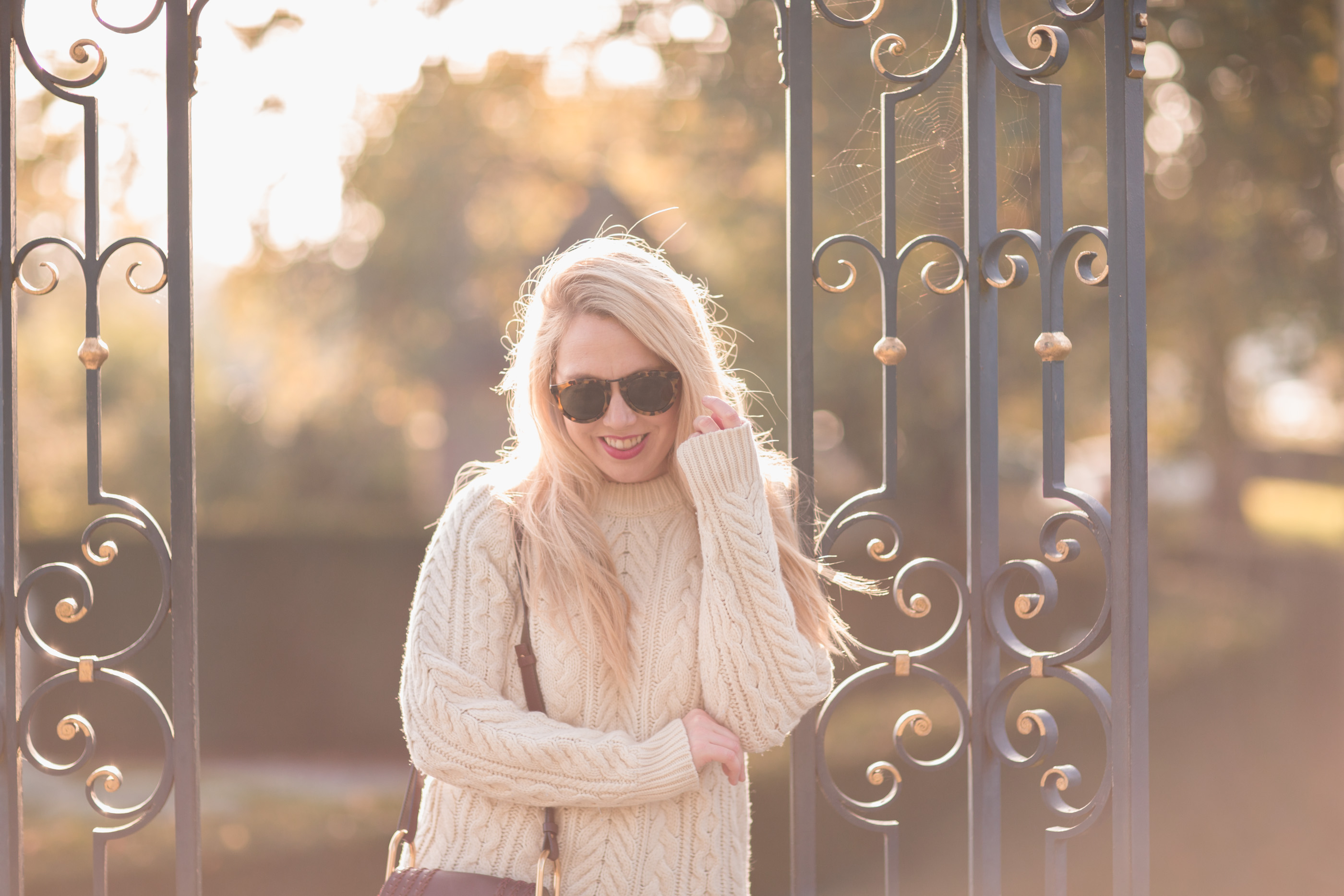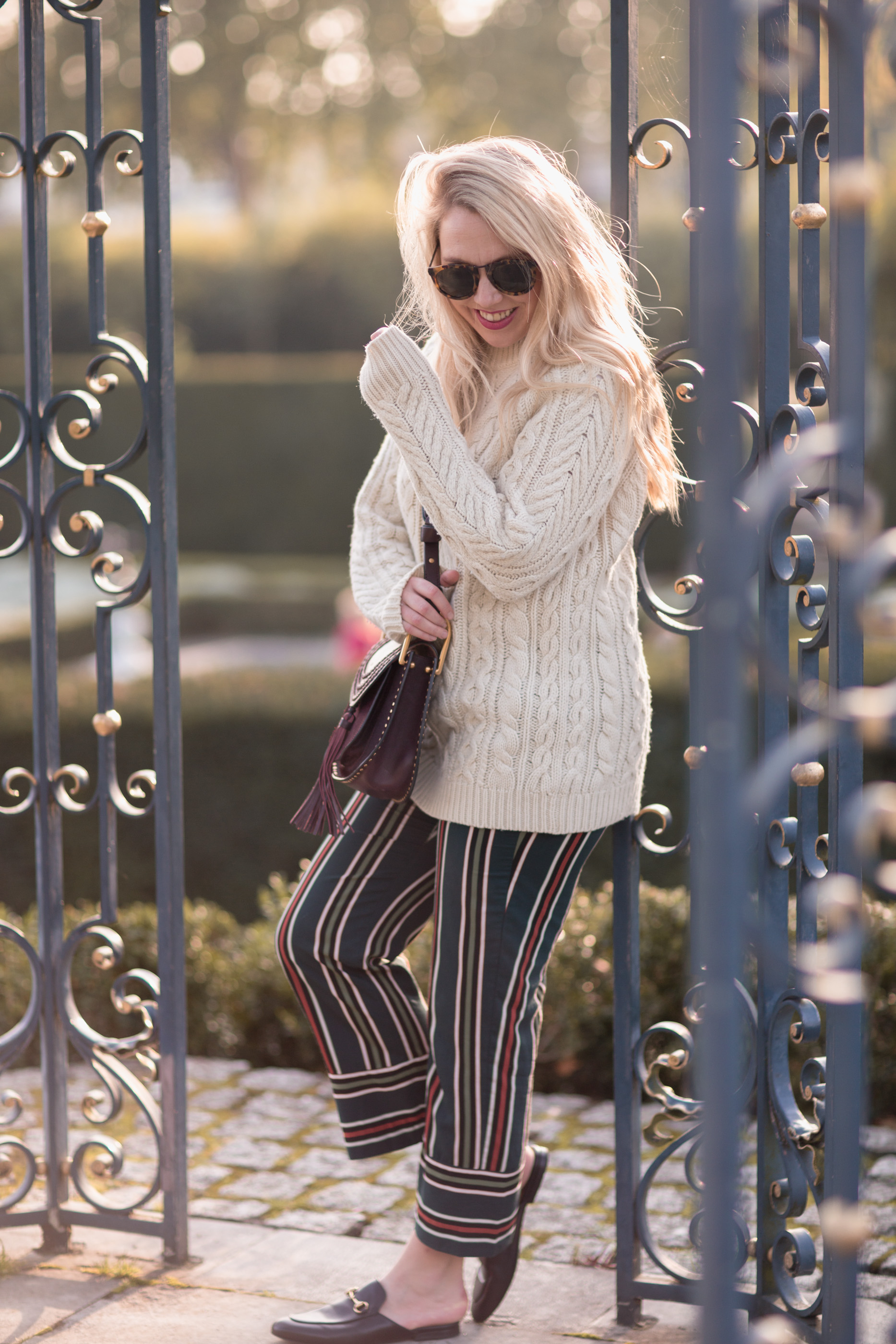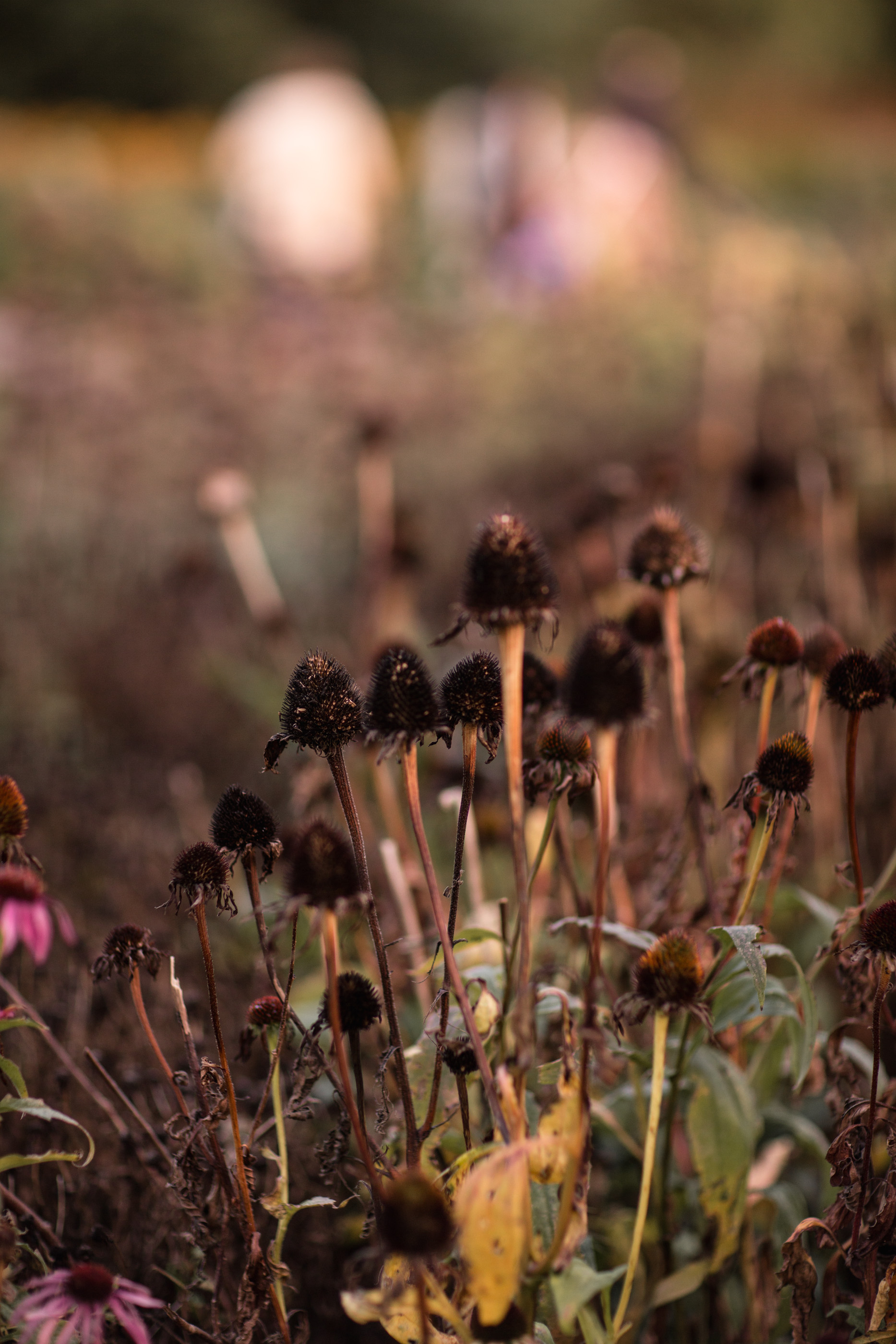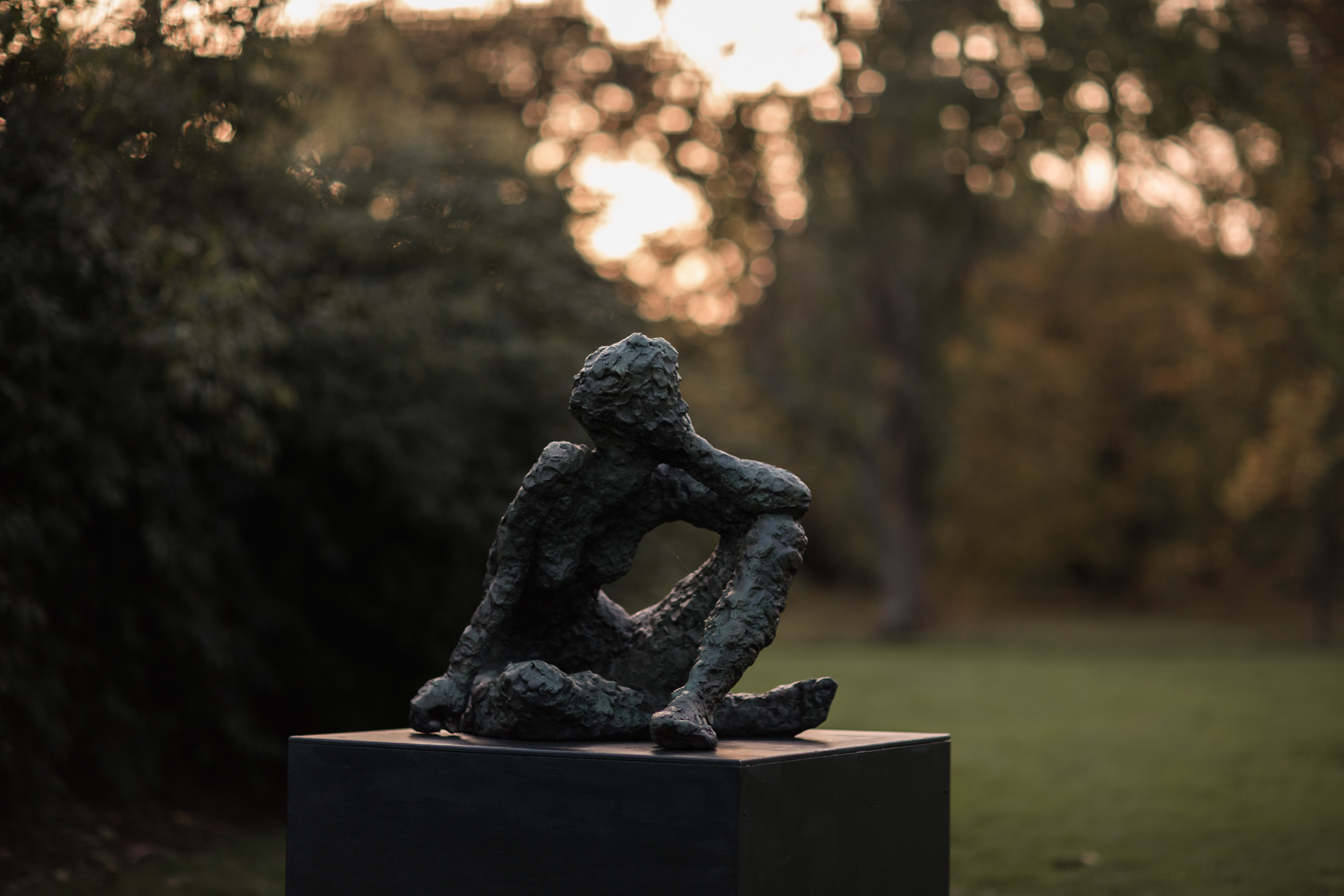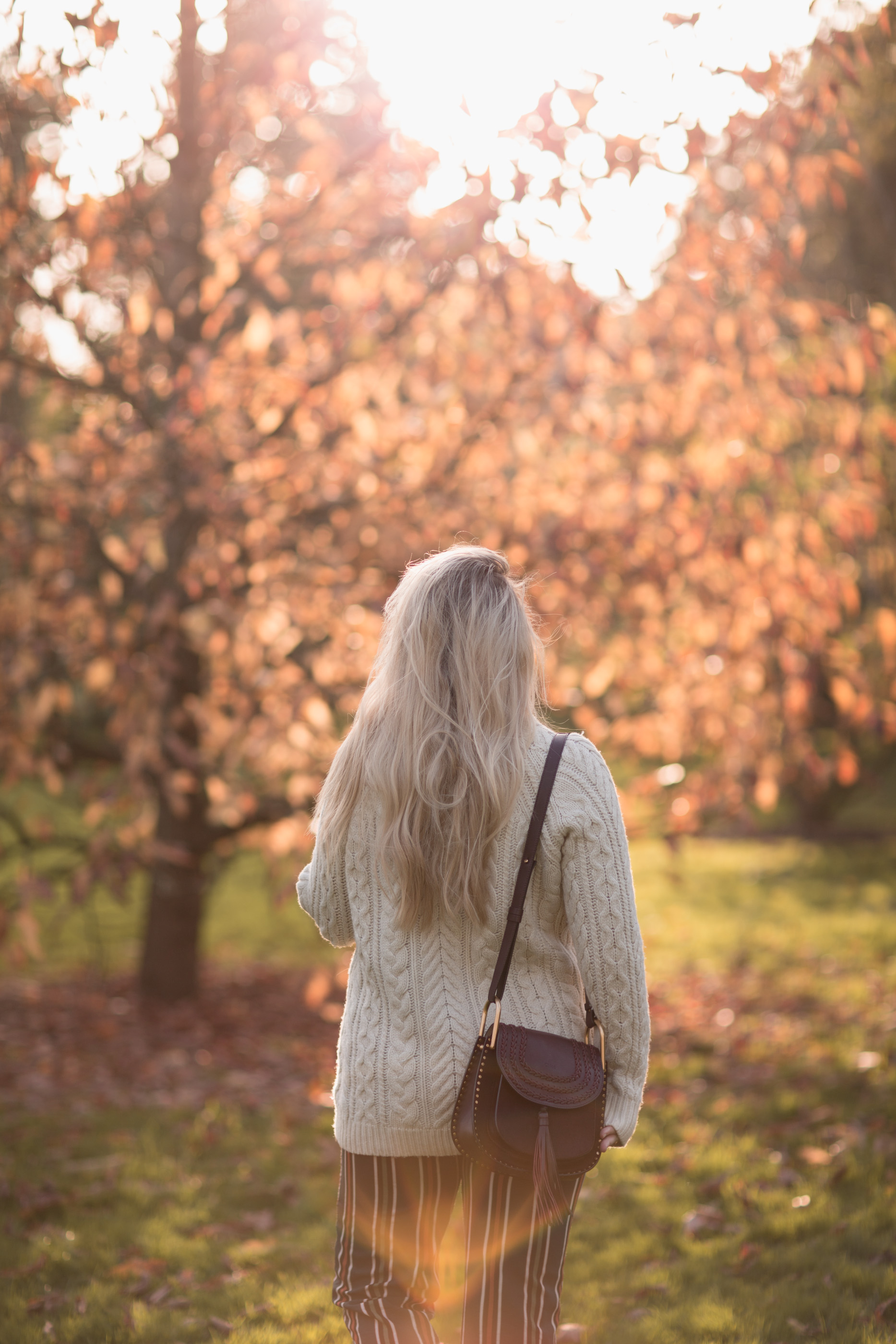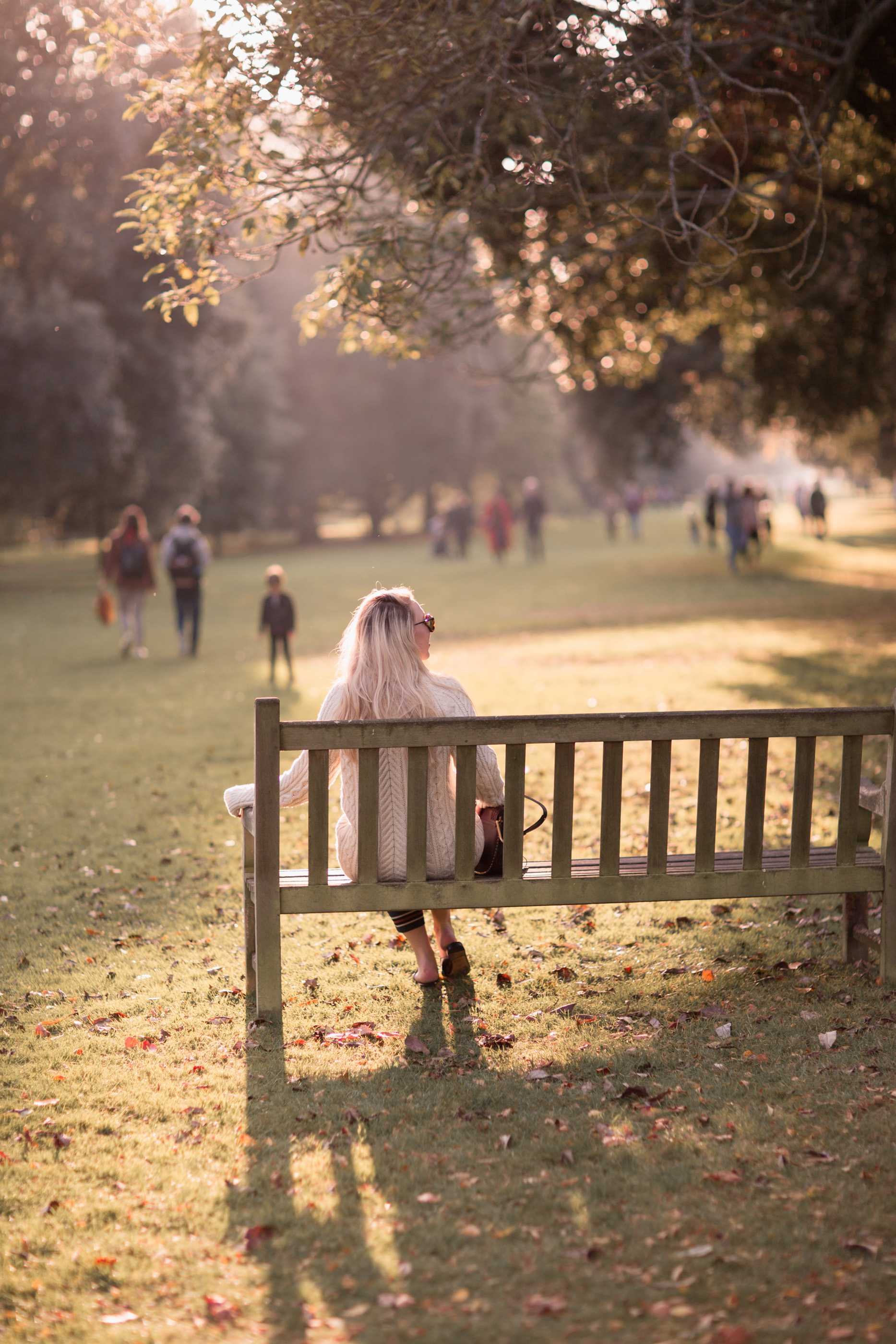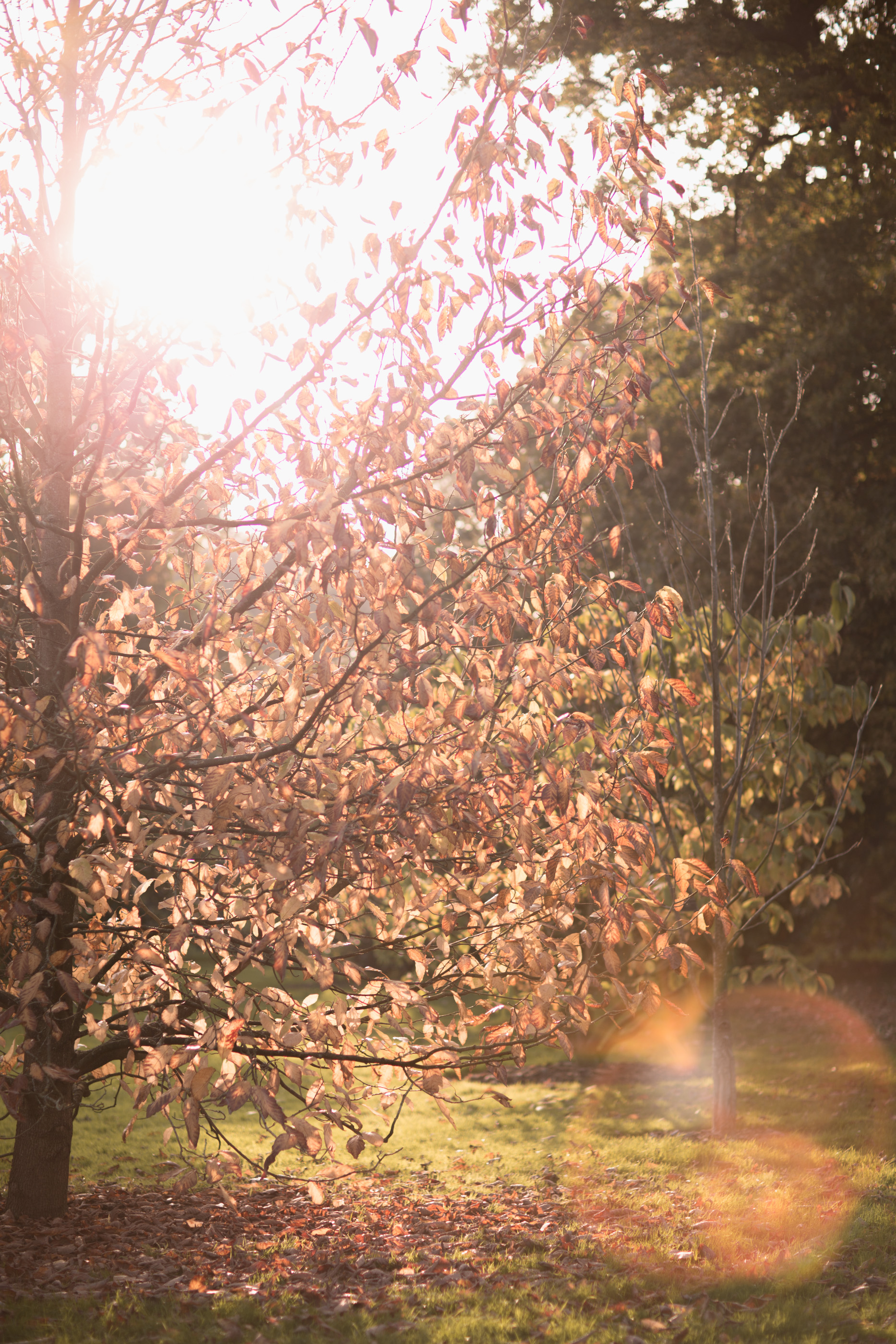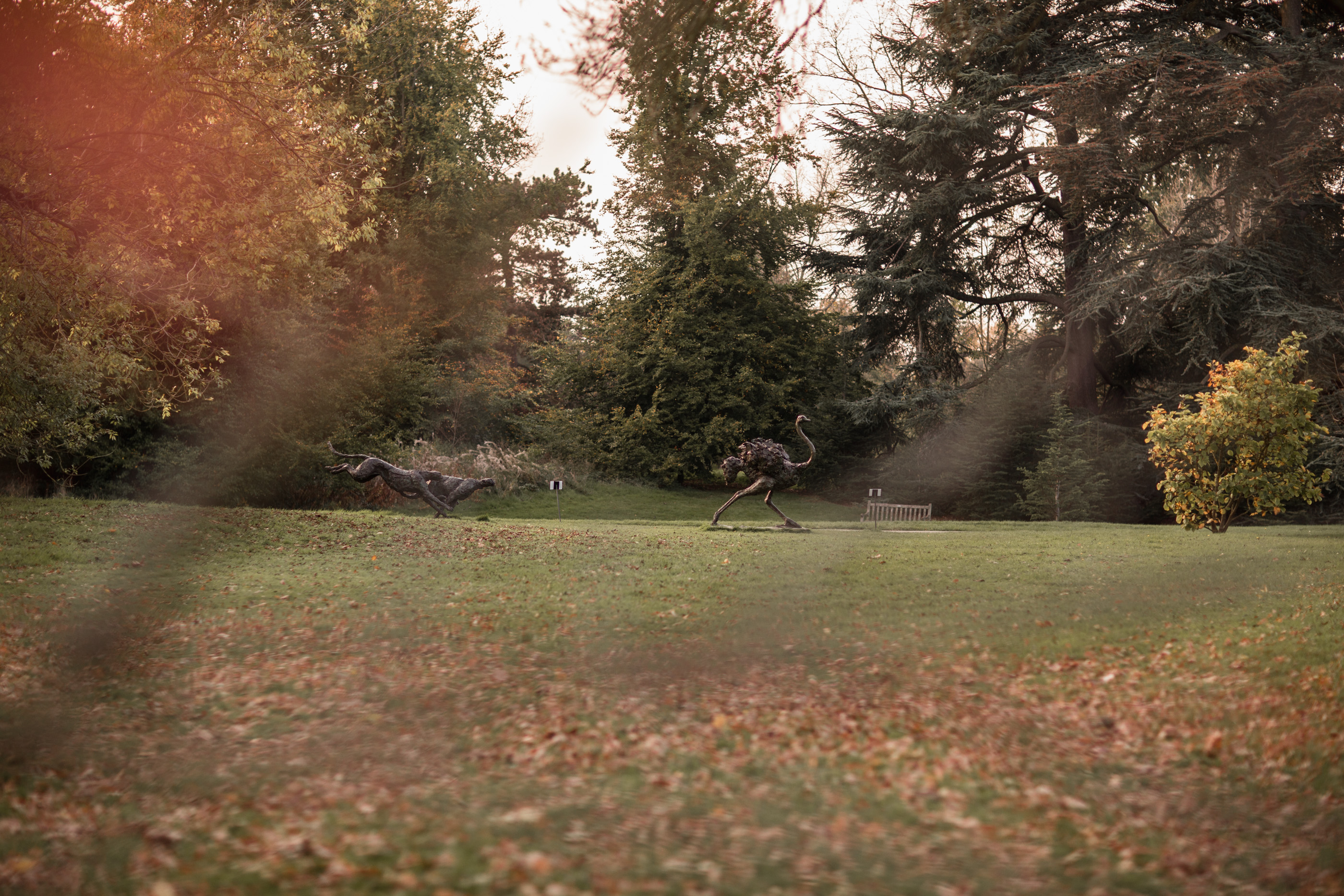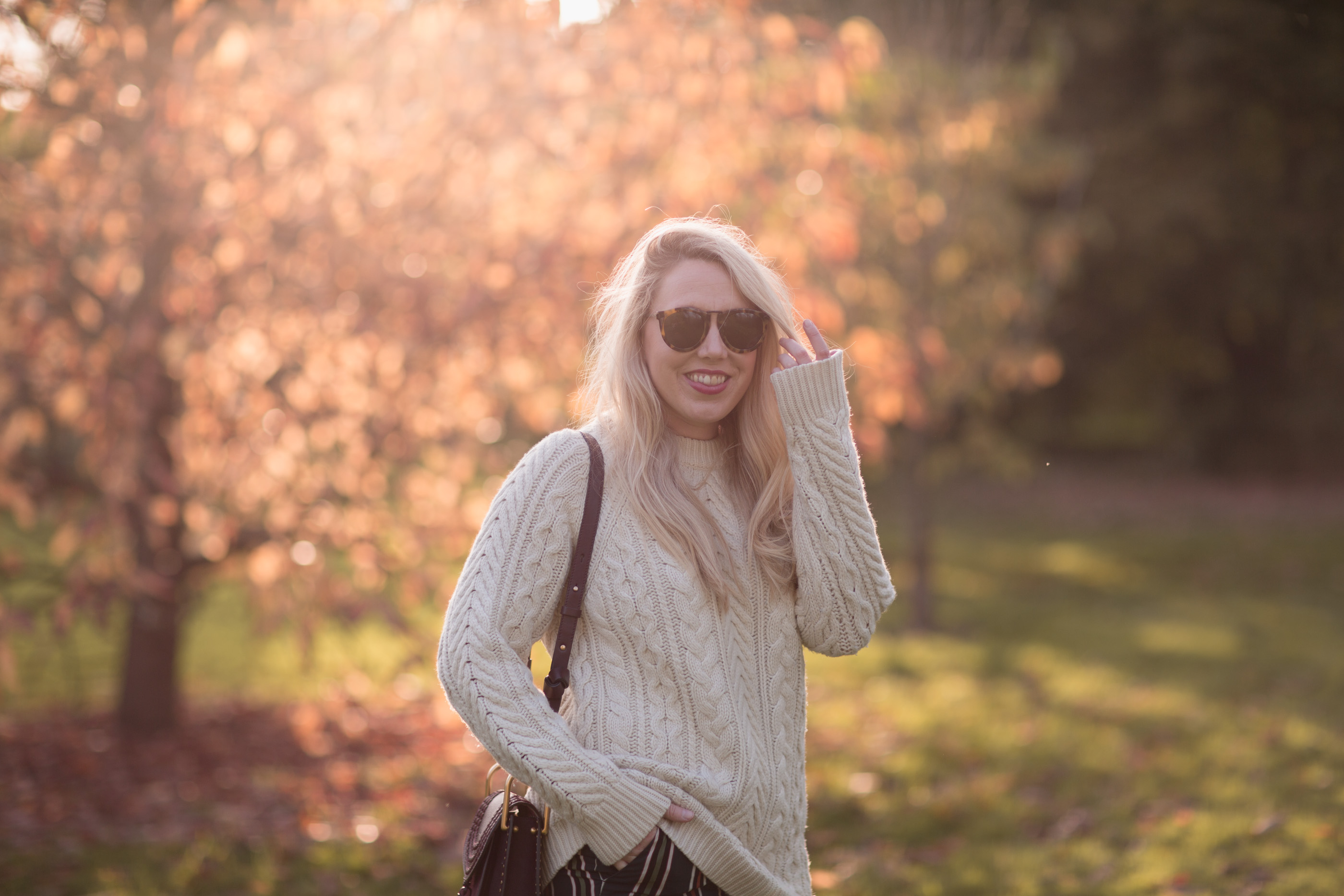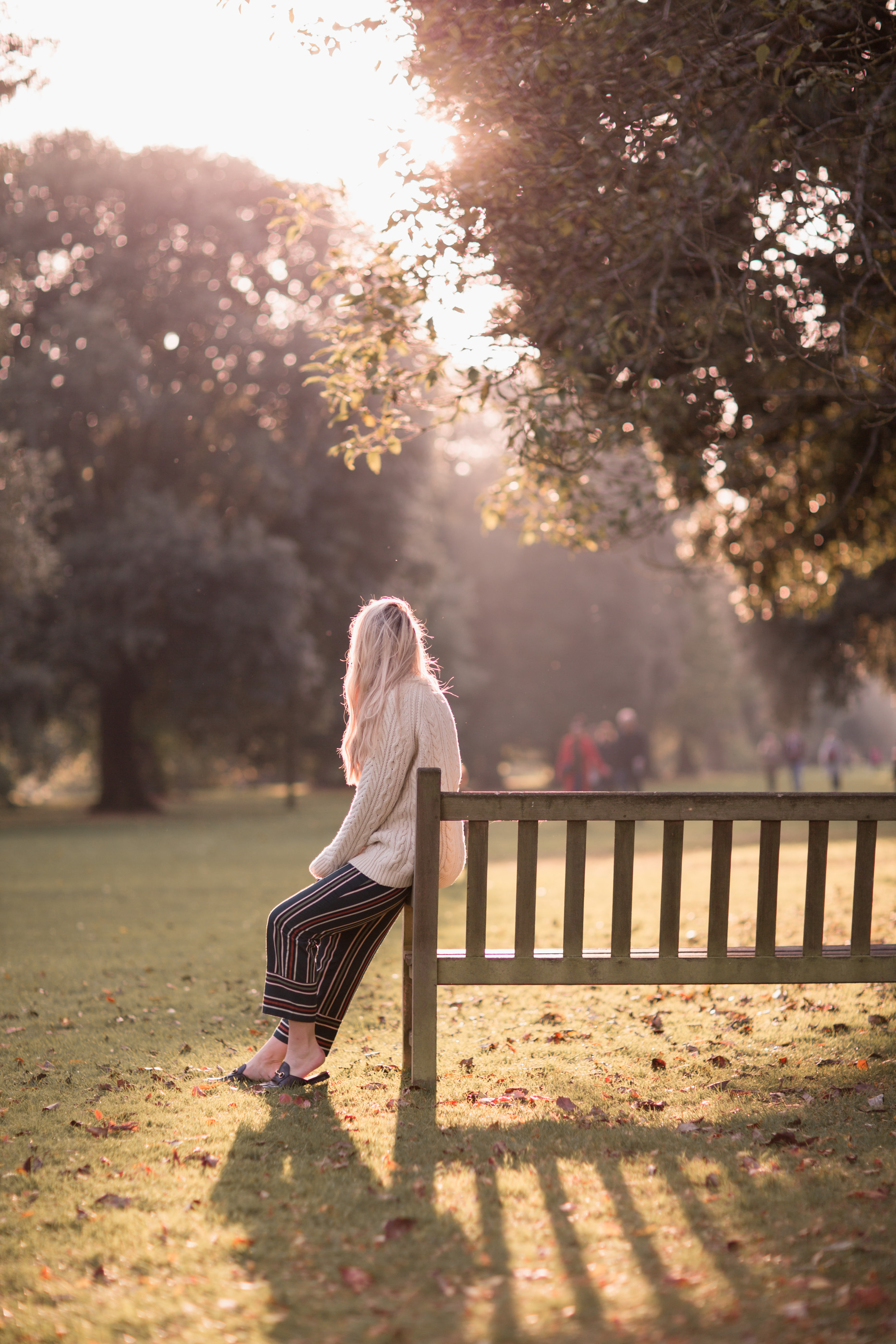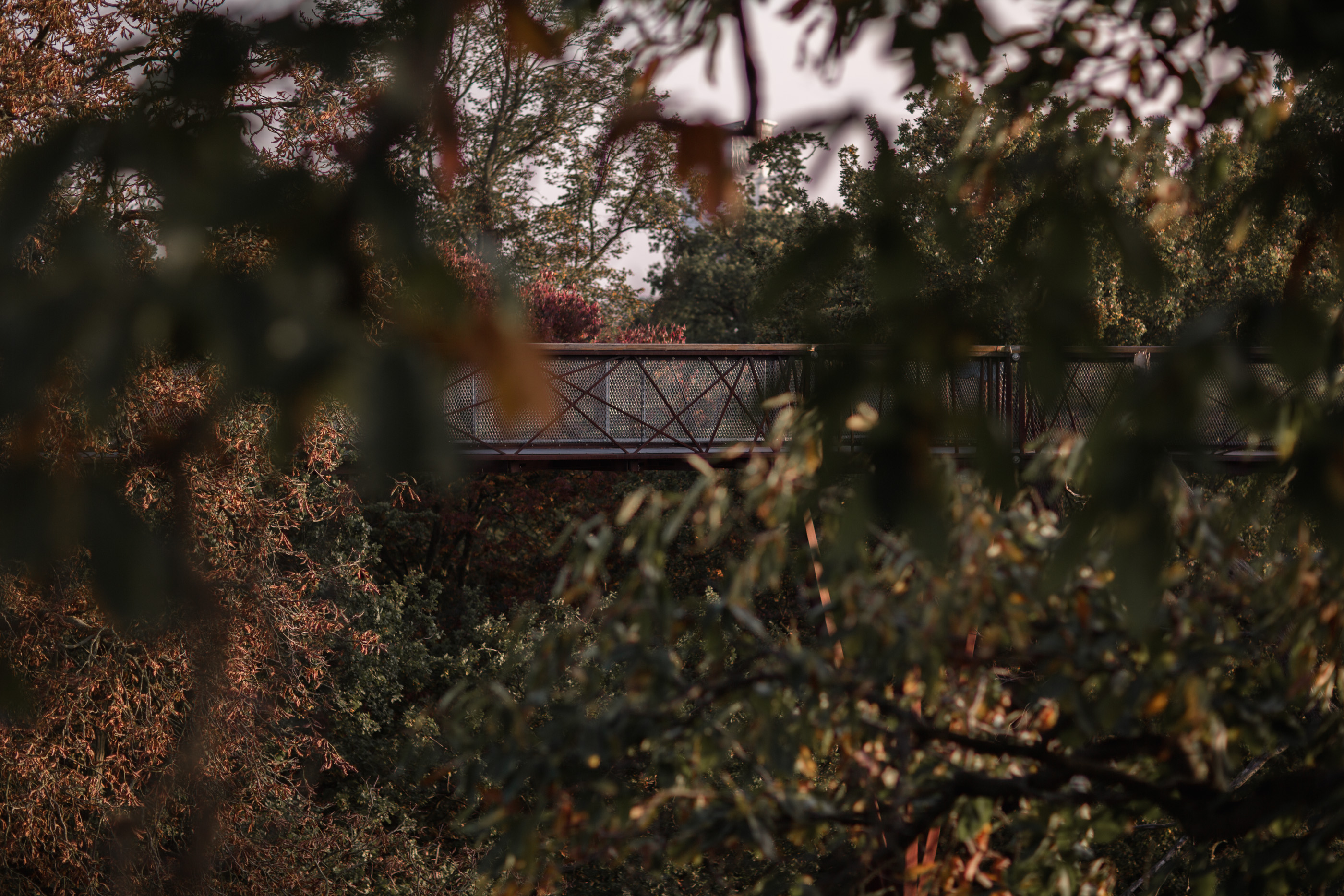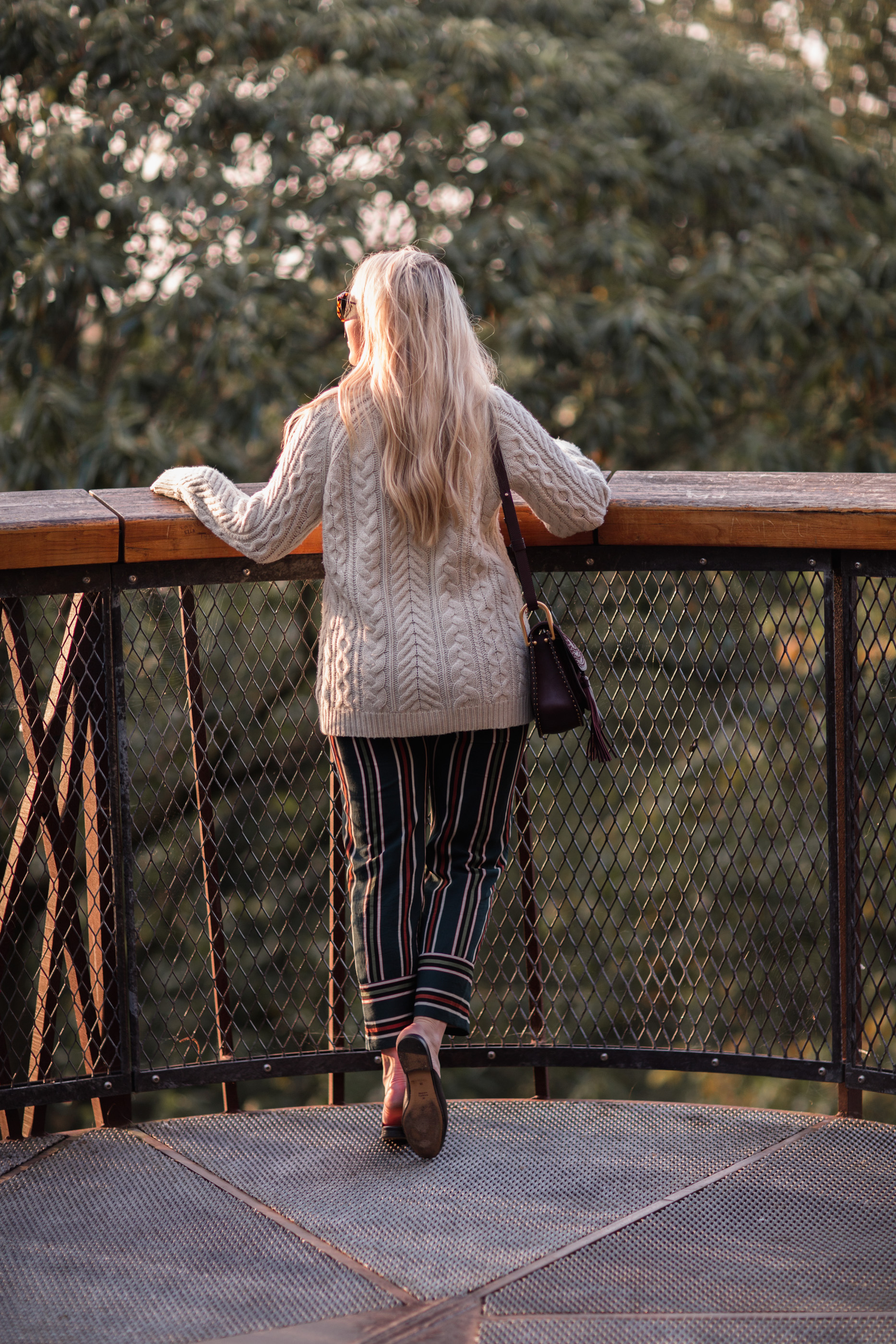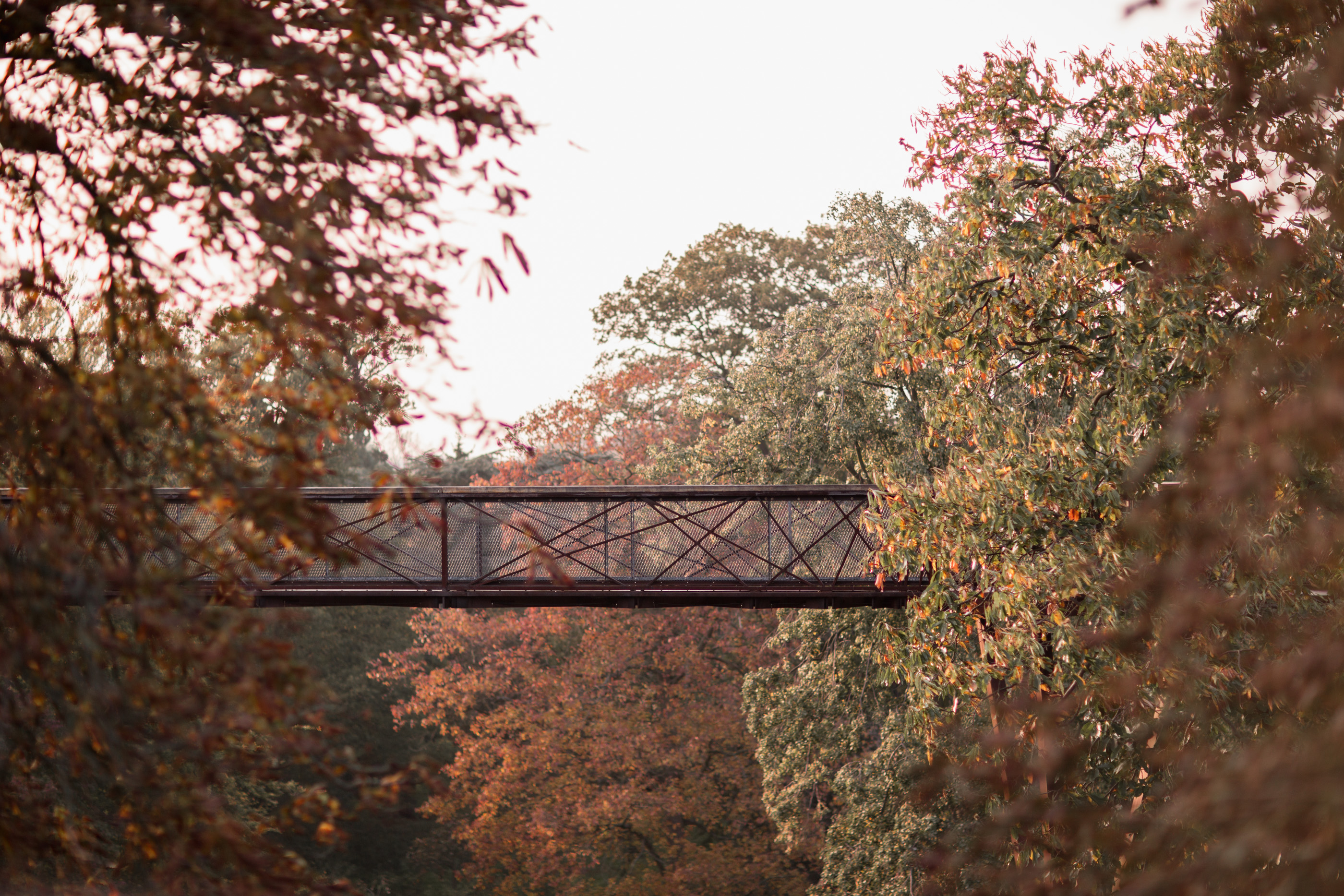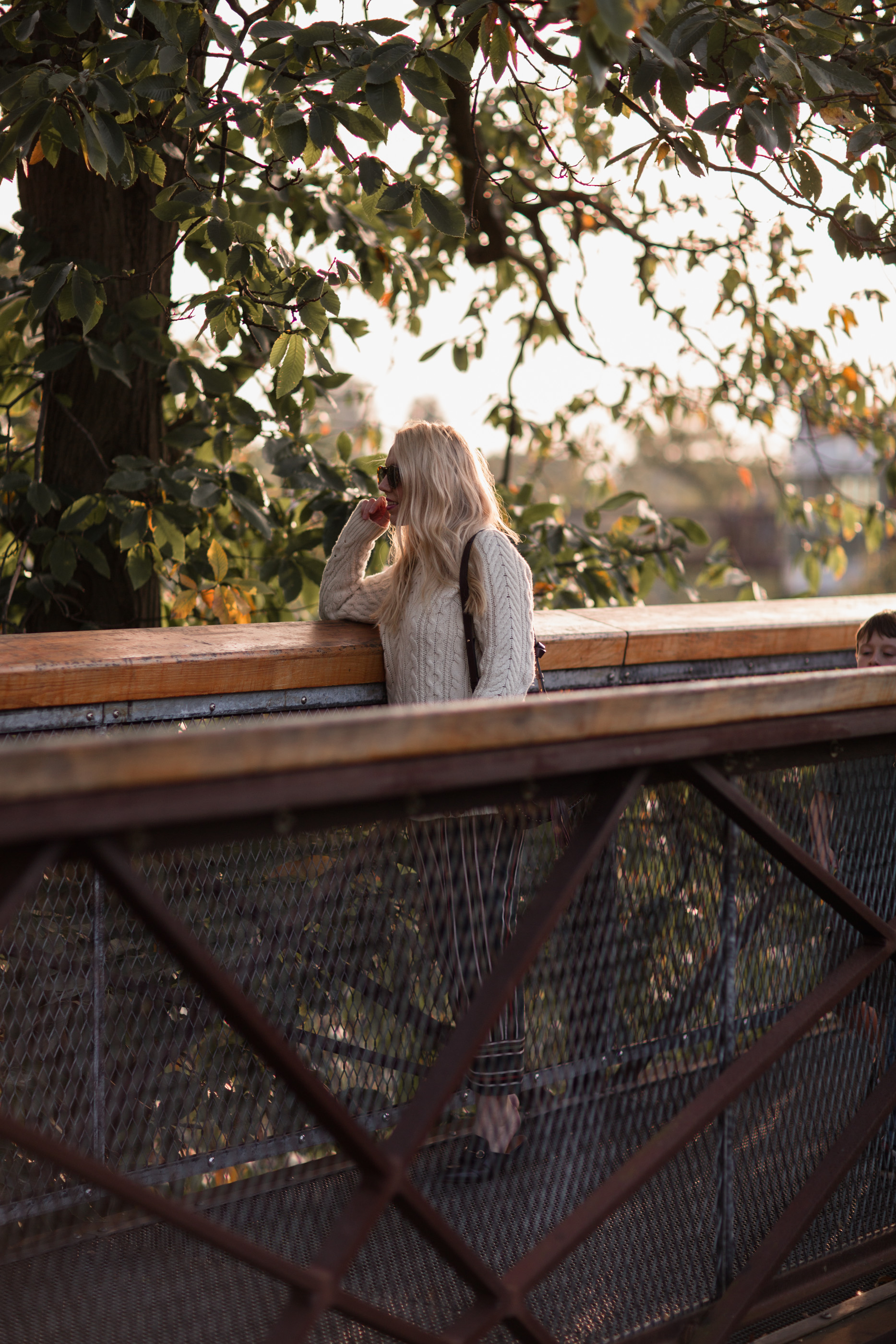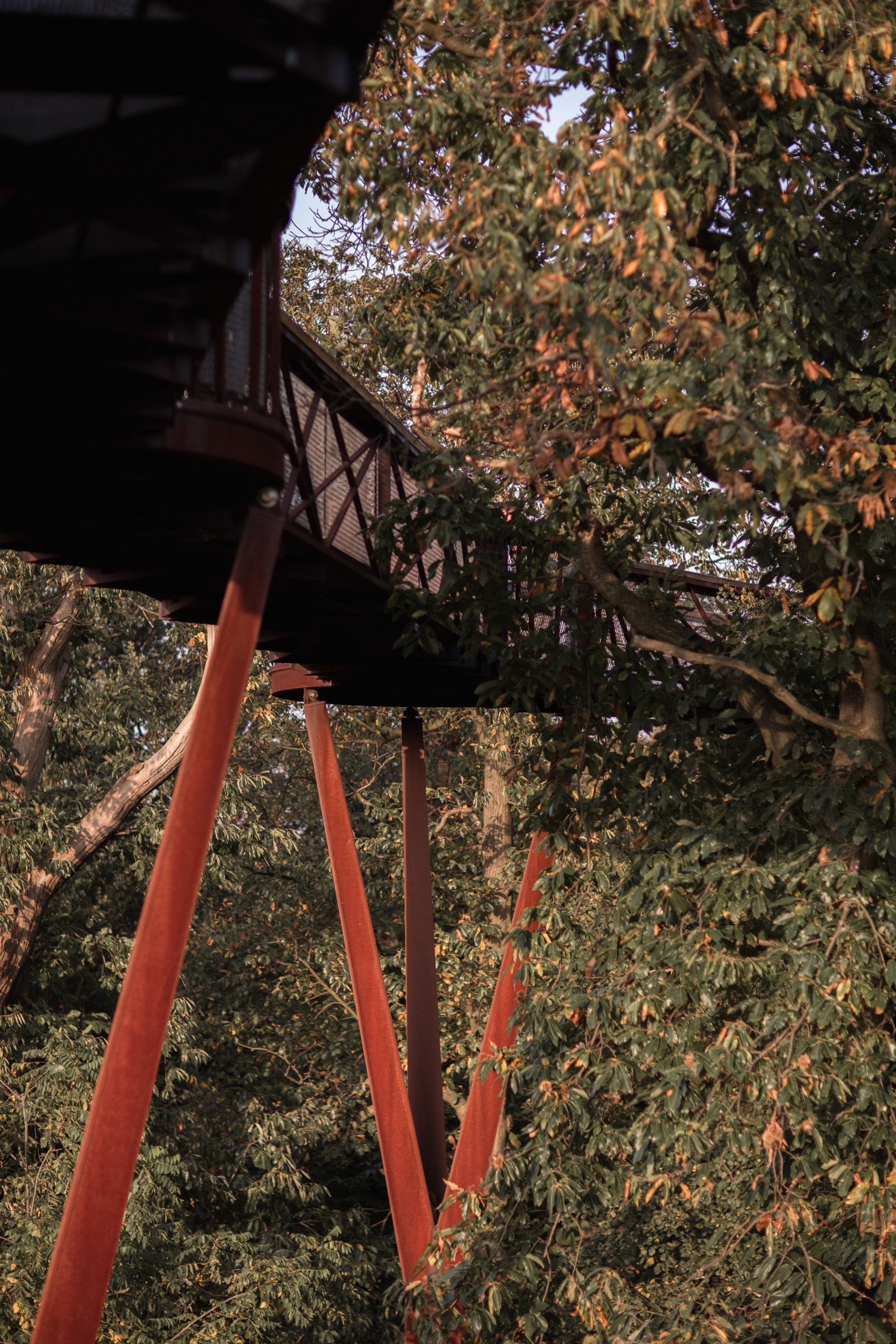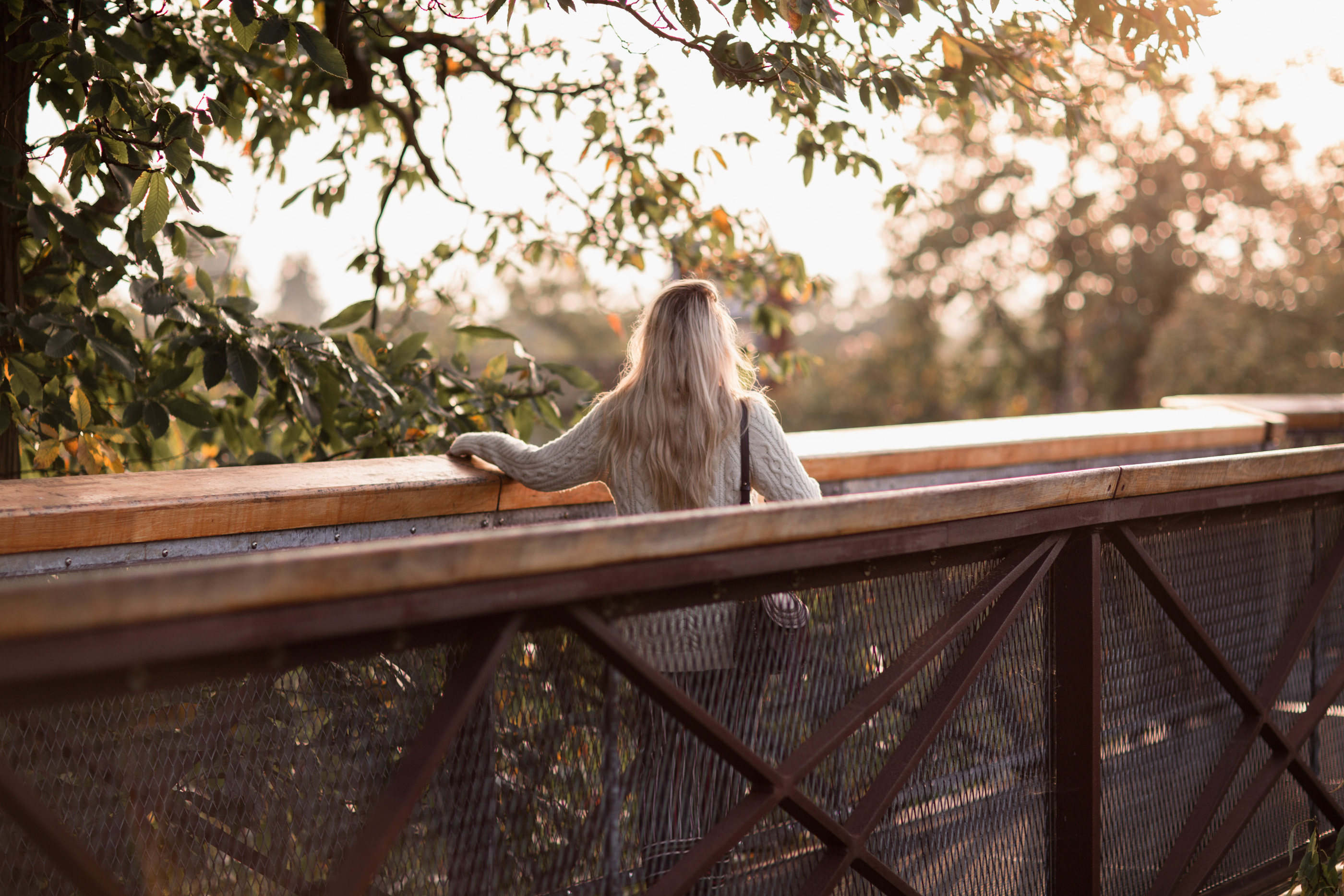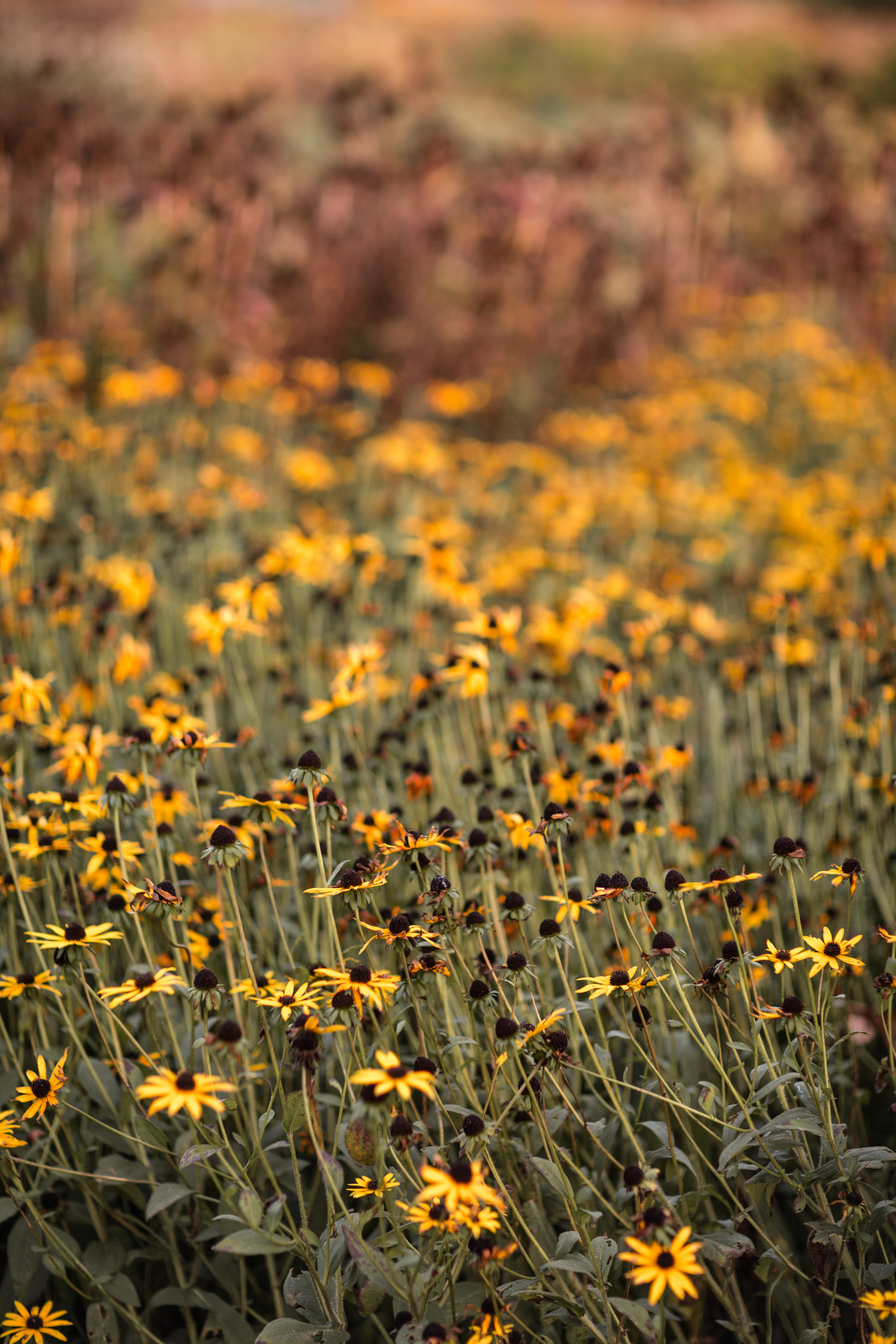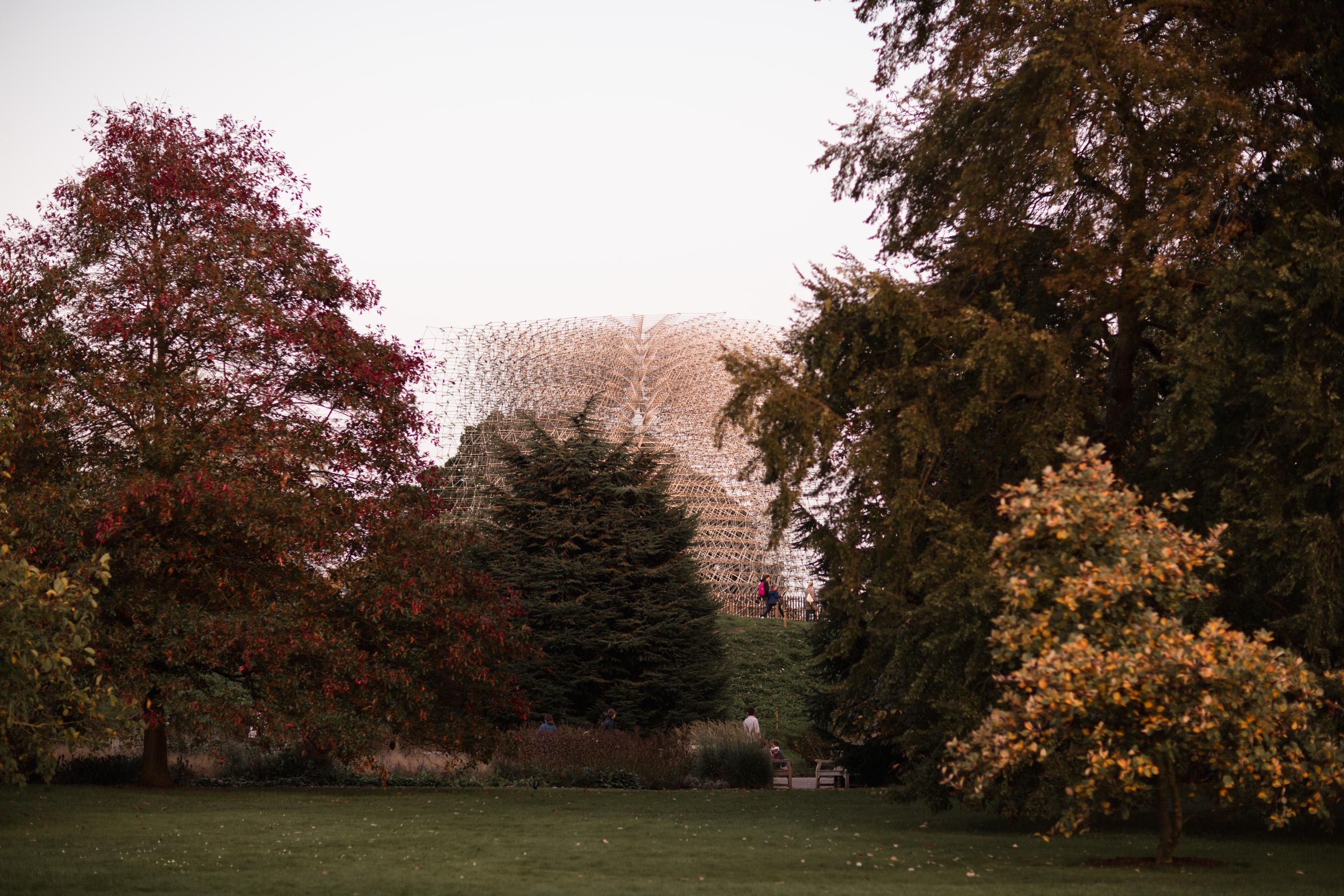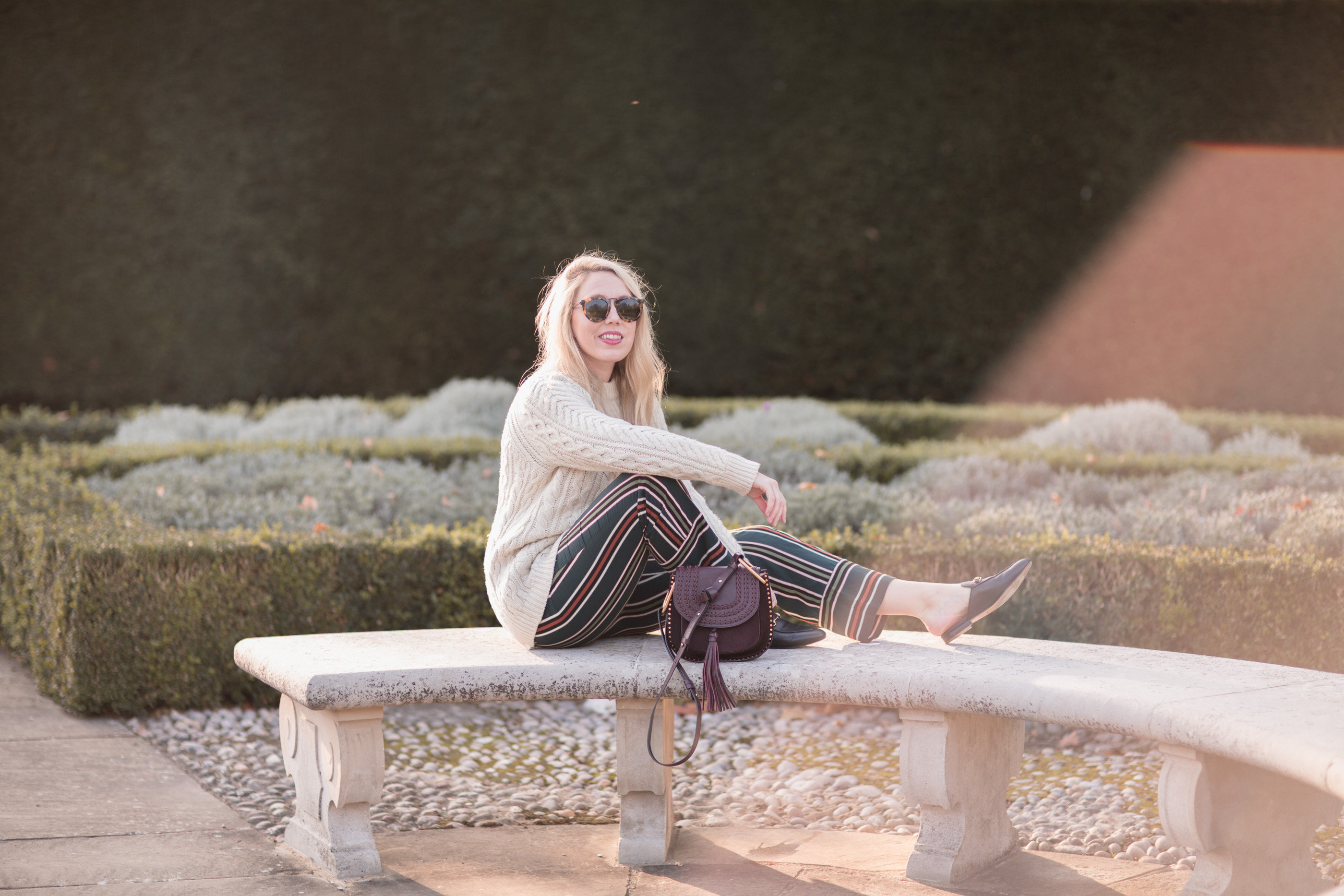 ---
SHOP MY LOOK

---
One of the best things about the gardens, and the village for that matter, is that there really are SO many different areas, sights and parts to see. Whether its the infamous palm house, the gardens themselves or the Orangerie for a spot of lunch, there are lots of parts to the gardens, and actually on this trip I discovered a part i'd never seen before in the beautiful big red house and it's manicured gardens. With the sunsetting behind us, it was like being in the Secret Garden or something. Magical.
Of course Autumn weekends mean cosy outfits, big knits and anything that marginally resembles your PJ's, and I think my look ticks all the boxes. My Zara striped trousers make for the perfect PJ to street bottoms and my Rag & Bone knitted jumper is the ultimate oversized and super warm jumper for Autumn. I finished the look with slippers (sadly not quite my Ugg slippers, but my  Gucci Princetown slippers, but like I said, I aim to get as close to nightwear as possible), and my Chloe Hudson which is just the perfect bag for Autumn with it's rich burgundy tone & calf front.
–
Et voila, what more could you want for an Autumn weekend? If you want more UK travel ideas then check out these posts too: 
London, Notting Hill, Tetbury, Cotswolds, Oxfordshire, The New Forest, Fitzrovia, Wilderness Reserve, Brighton, Clifton, & more